bobspirko.ca | Home | Canada Trips | US Trips | Hiking | Snowshoeing | MAP | About
Copper Mountain, West Ridge (attempt)
Banff, Alberta
February 15, 2009
Distance: 9.3 km
Cumulative Elevation Gain: 609 m

From Castle Junction it appeared feasible, although a long day, to reach the ridge lying west of Copper Mountain, providing the snow was good and we could keep detours to a minimum.
Well, the snow was crappy, sugary stuff and the terrain more complex than what we had hoped for. We got little more than halfway to our objective (749737) both vertically and horizontally before turning back.
We started from the parking lot on the southwest corner of Castle Junction and crossed Highway 93 to access the trailhead for Smith Lake. The two-kilometre trail was beaten down so snowshoes were unnecessary, and we were soon looking over Smith Lake. The lake sat in a basin with steep sides ahead and right, so we went left across the lake and started snowshoeing up the treed slopes on the other side.
The tree canopy prevented any views so there was little to do but to plod up. The interminable soft snow slowed us, and it was evident we wouldn't get far. We kept going partly with the hope of reaching a clearing and partly for the exercise. But after reaching 2,000 m in elevation with no promise of encountering a clearing soon, we turned about and retraced our steps.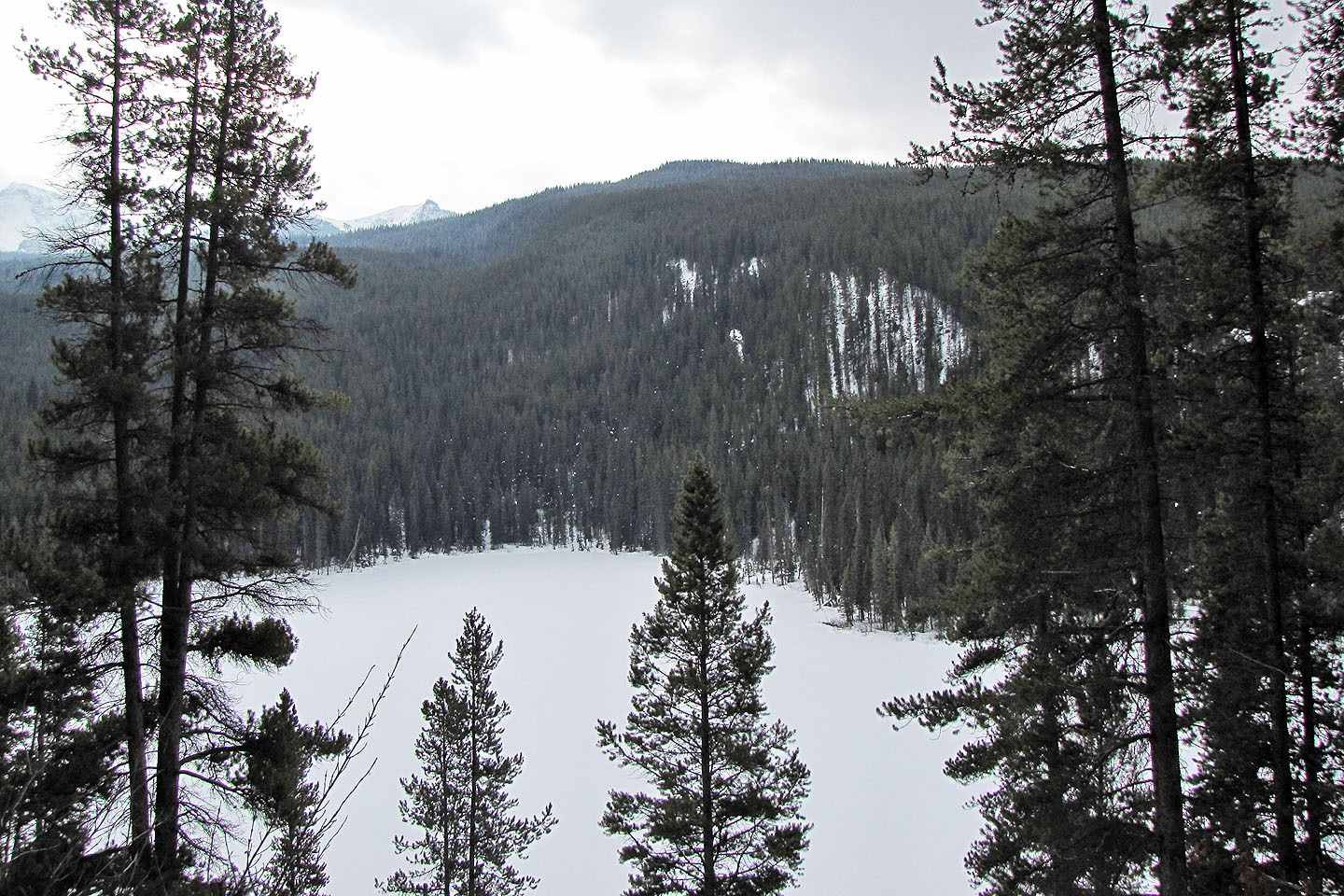 Our destination is hidden behind the treed ridge. We lost 30 m of elevation when we dropped down to the lake.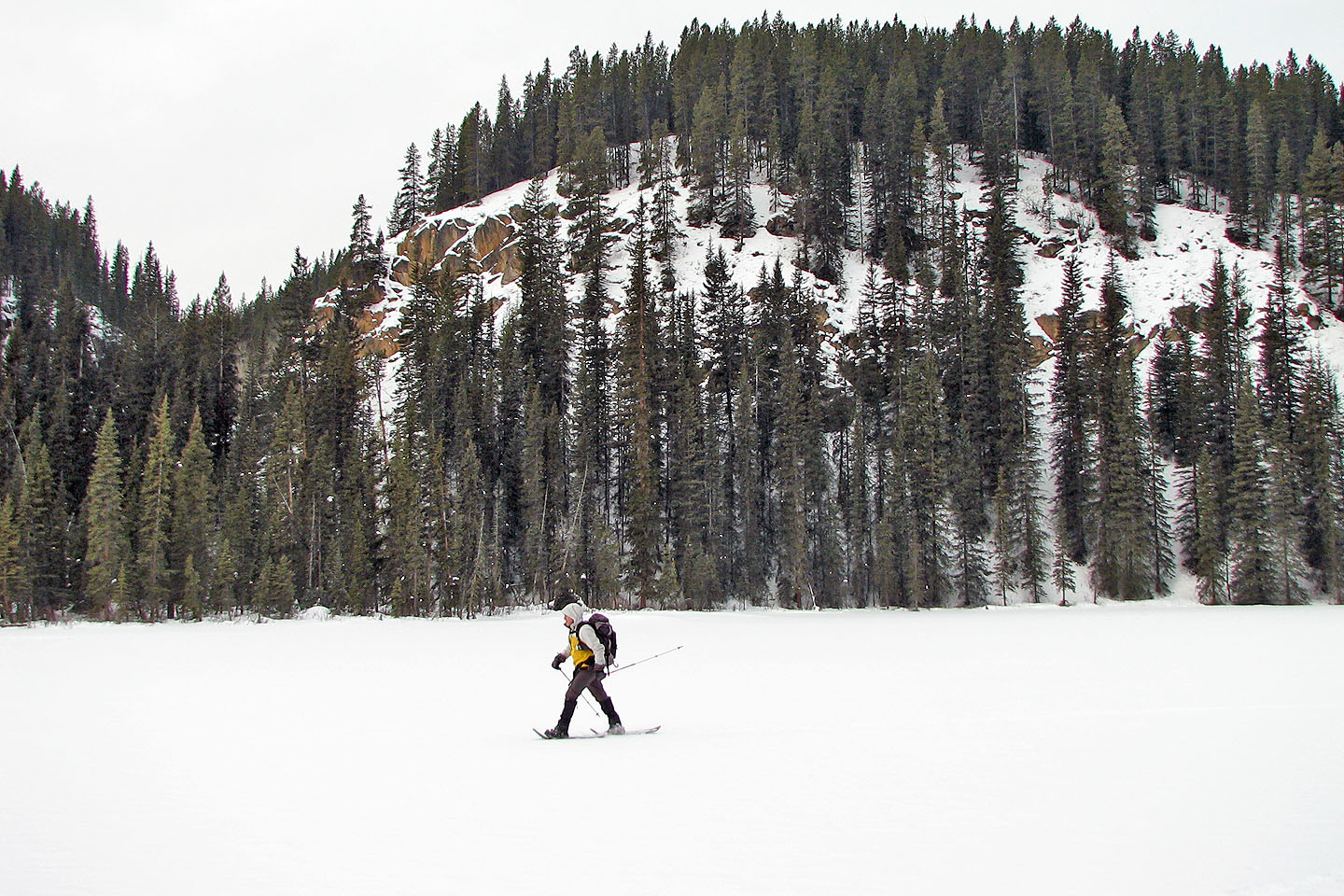 Crossing Smith Lake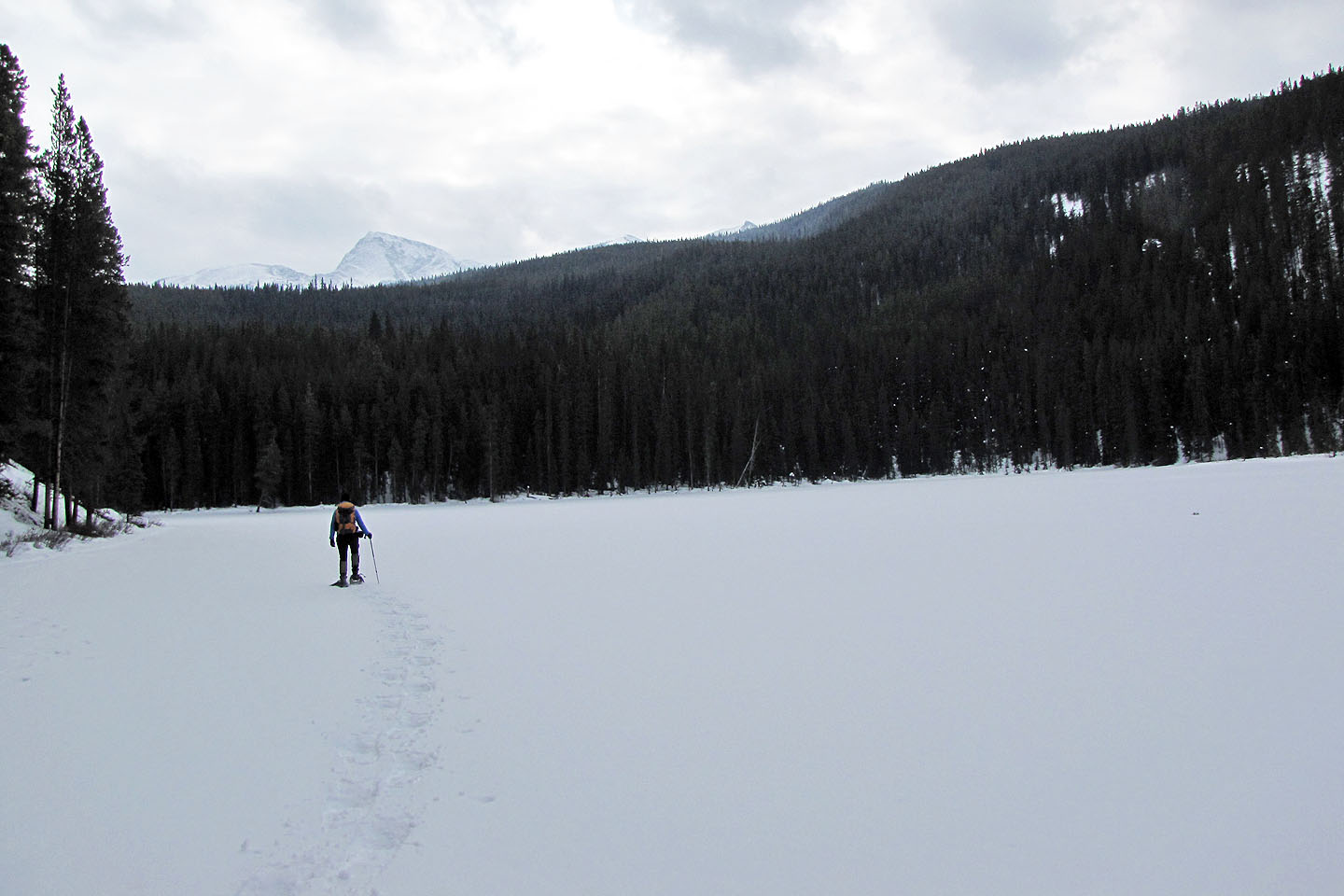 Copper Mountain appears above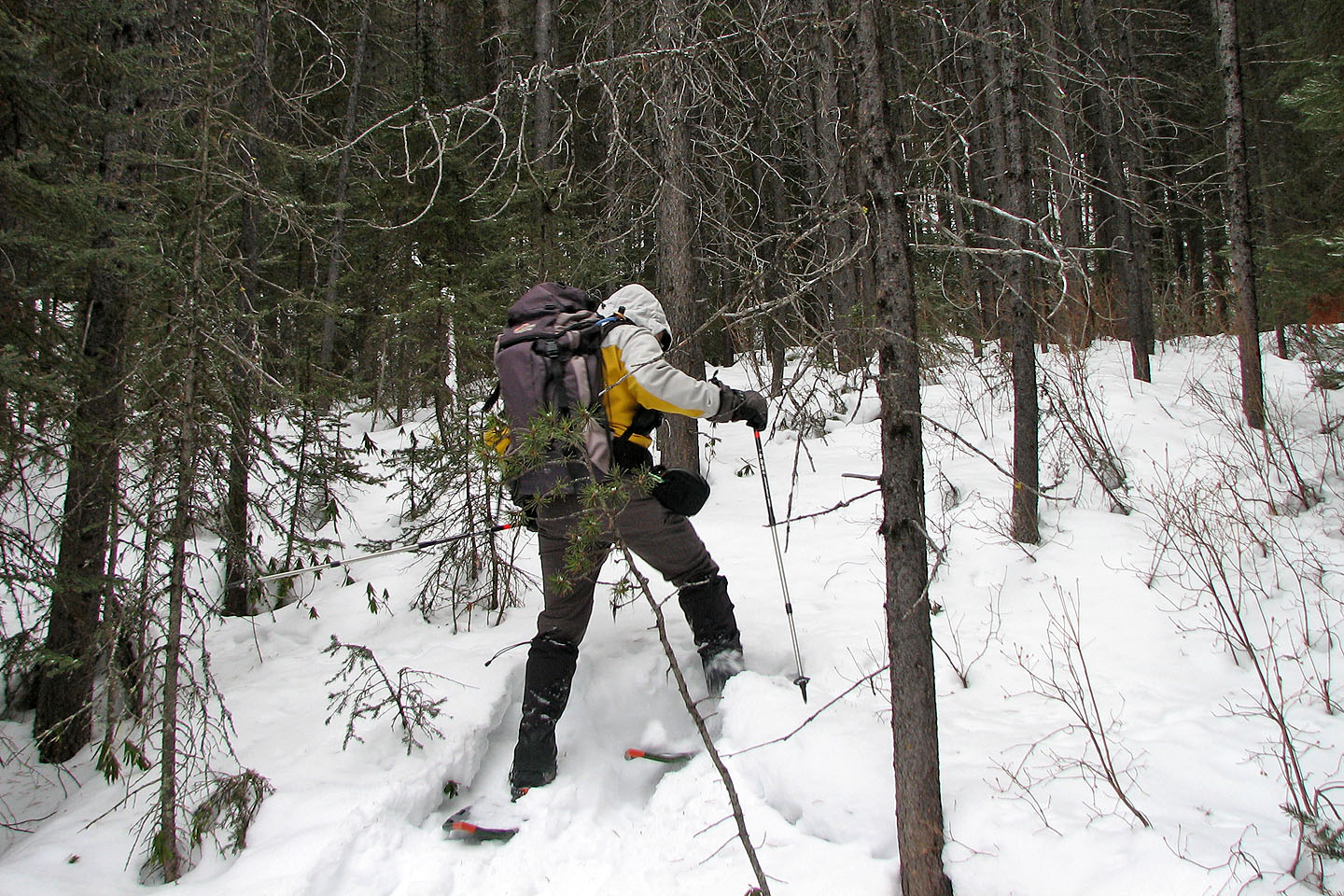 After leaving the lake we struggle in the sugary snow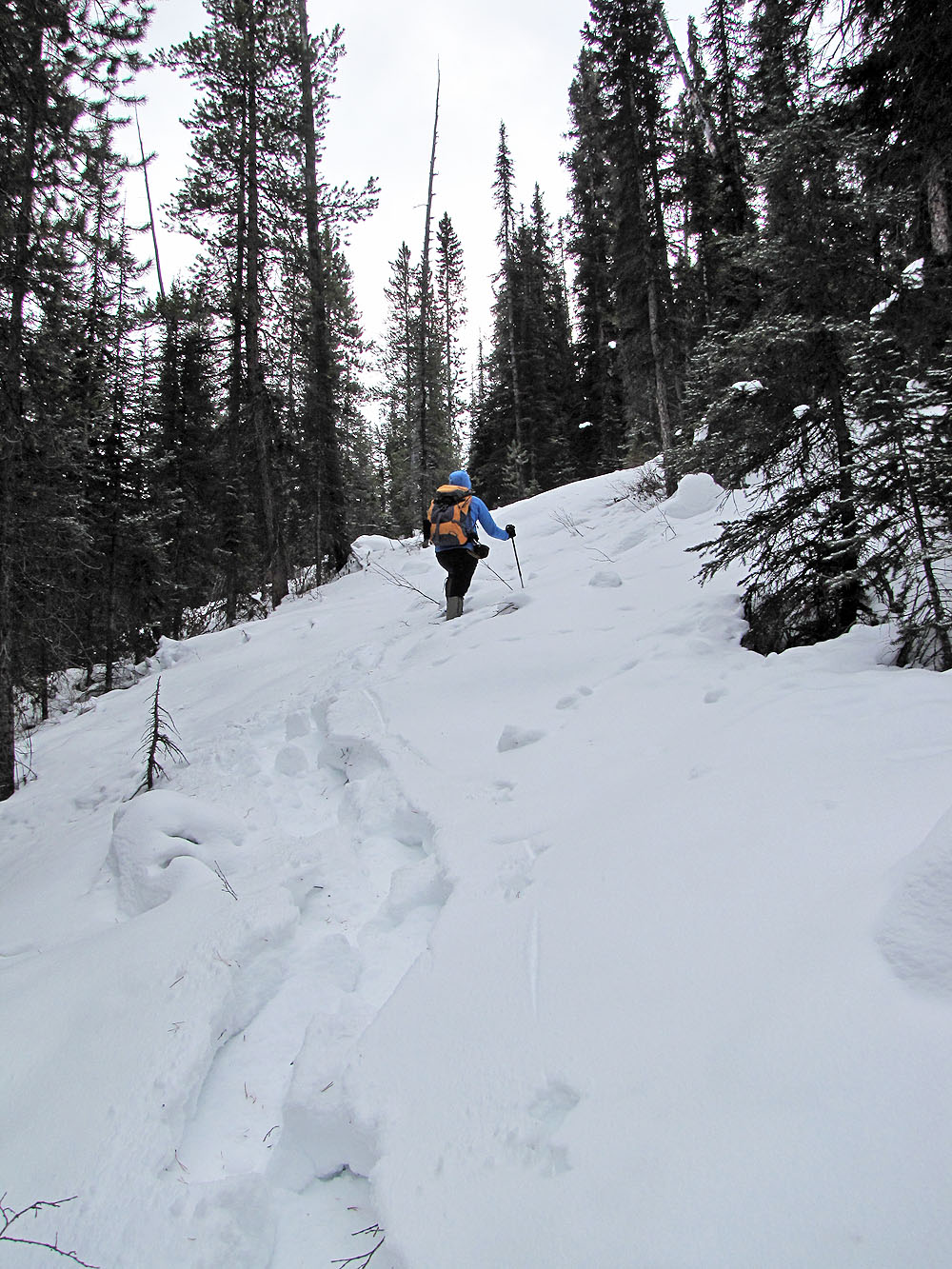 Clearings were few and small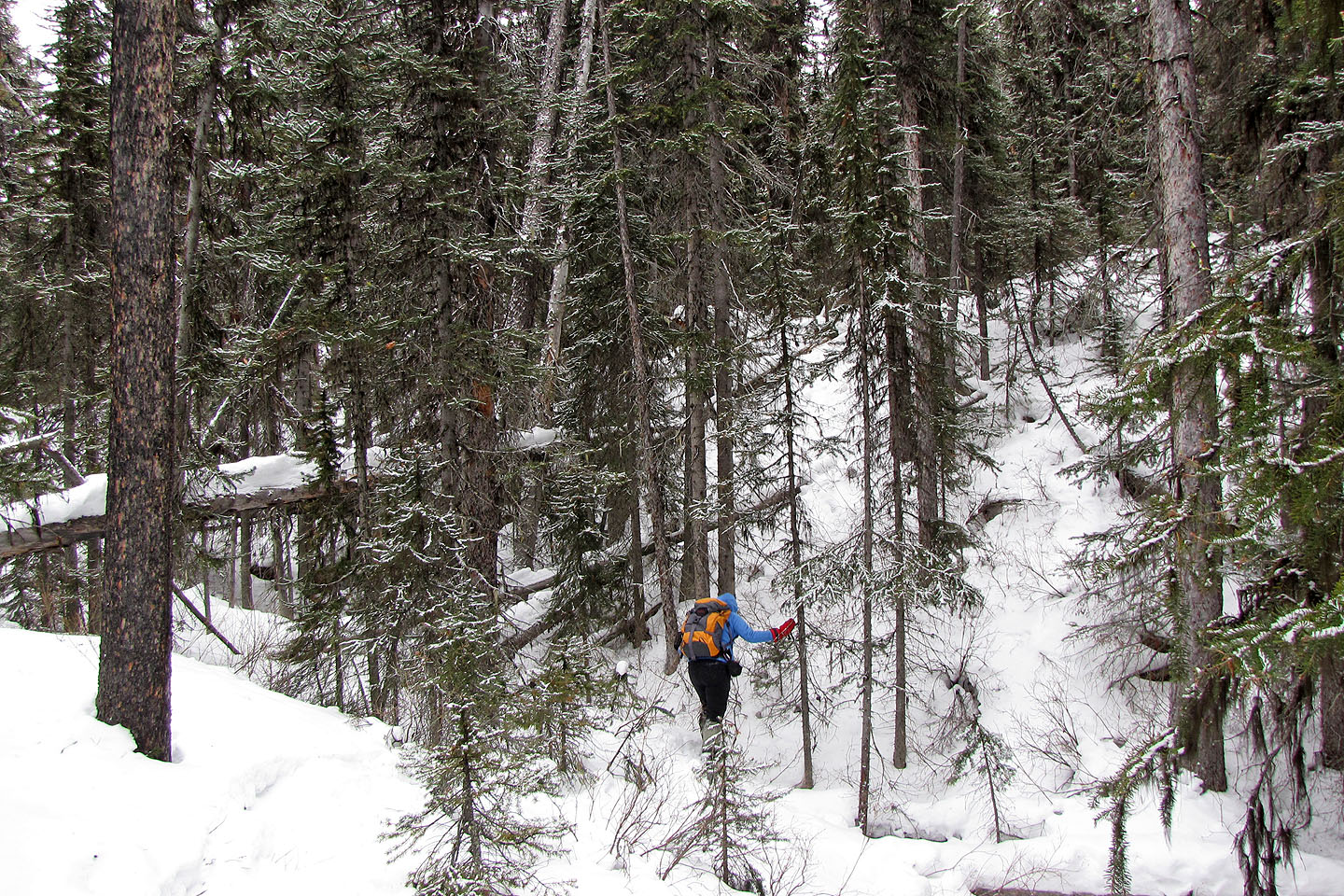 Crossing a ravine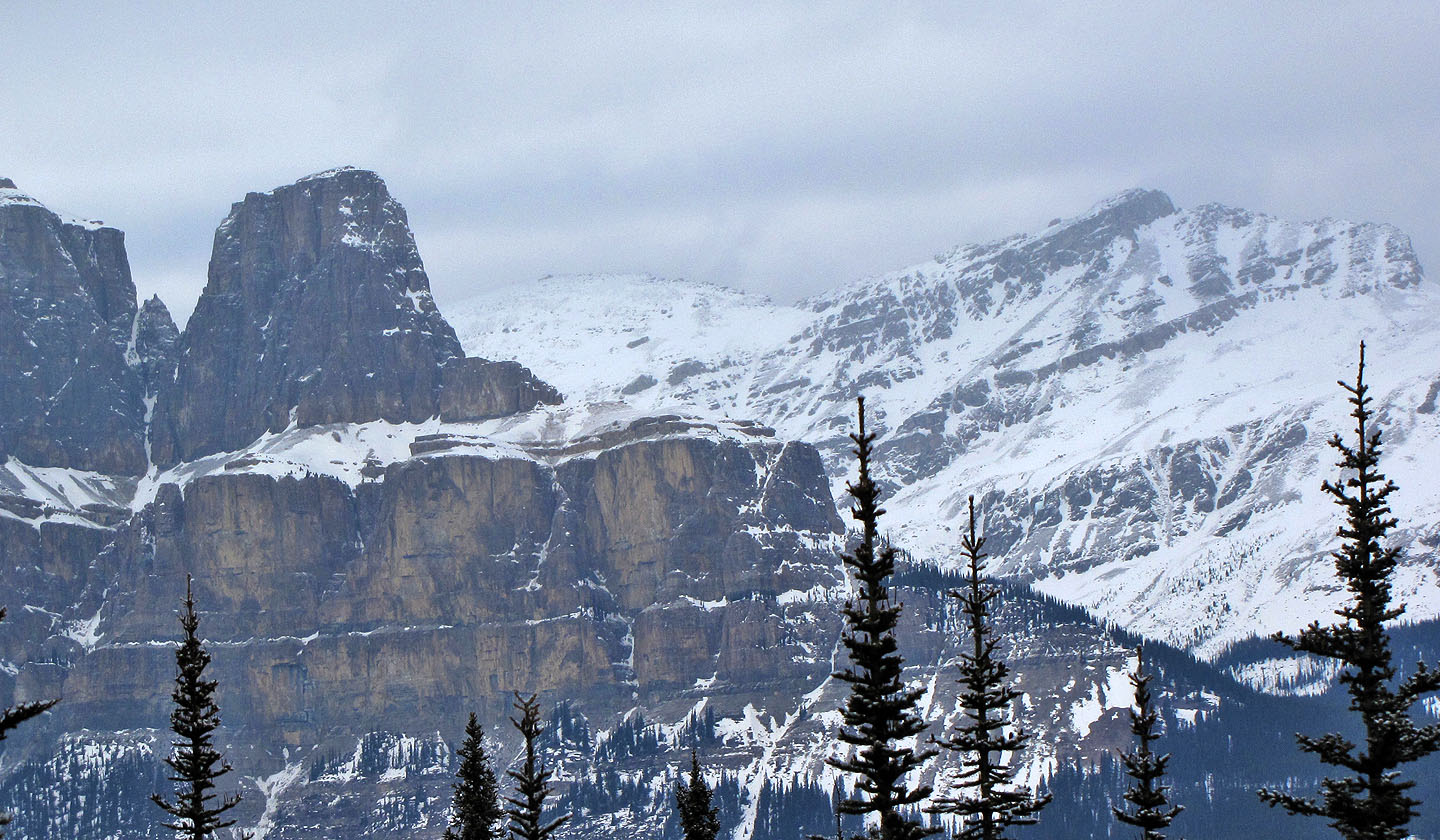 Eisenhower Peak and Helena Ridge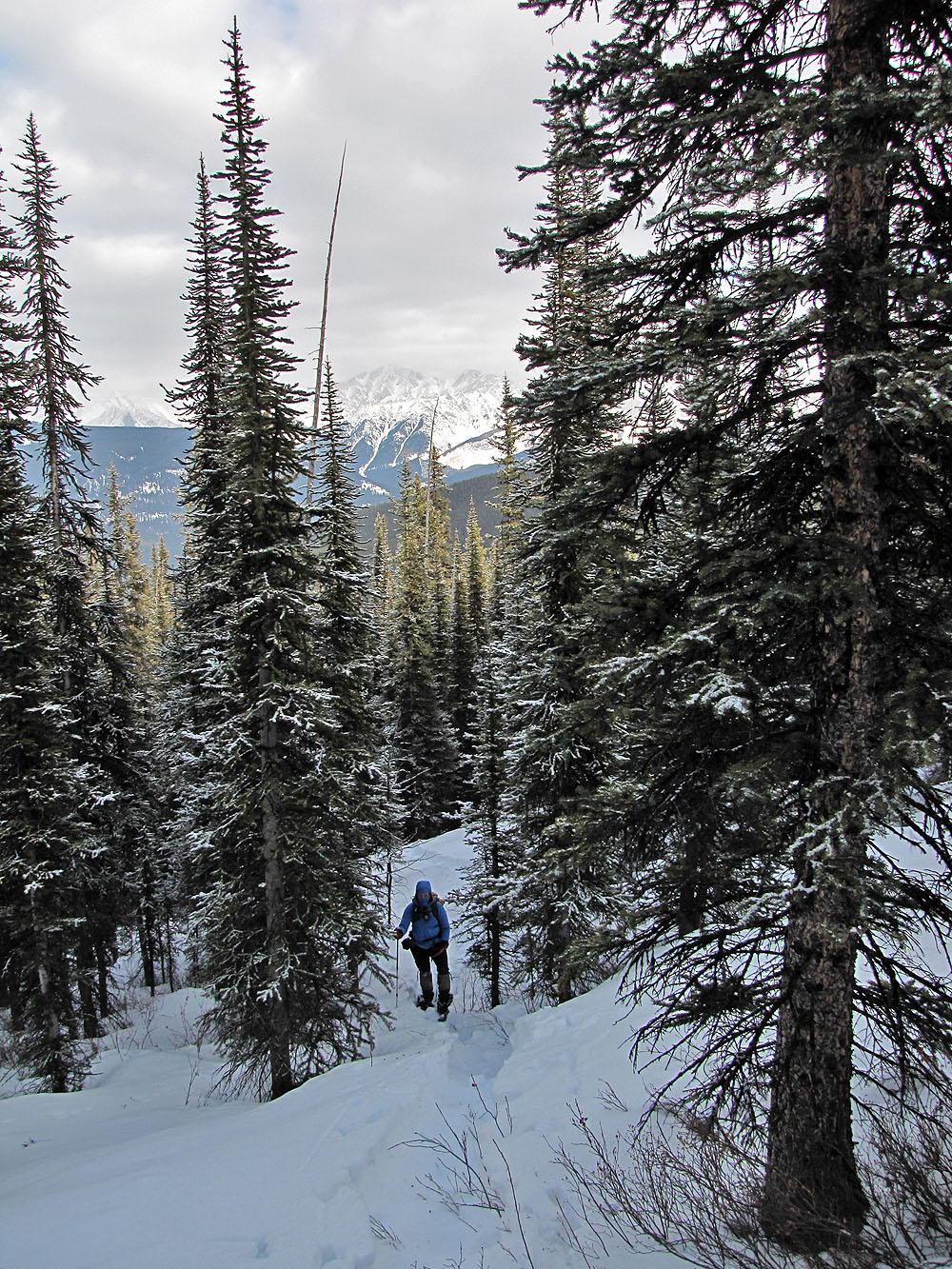 Nearing our turnaround point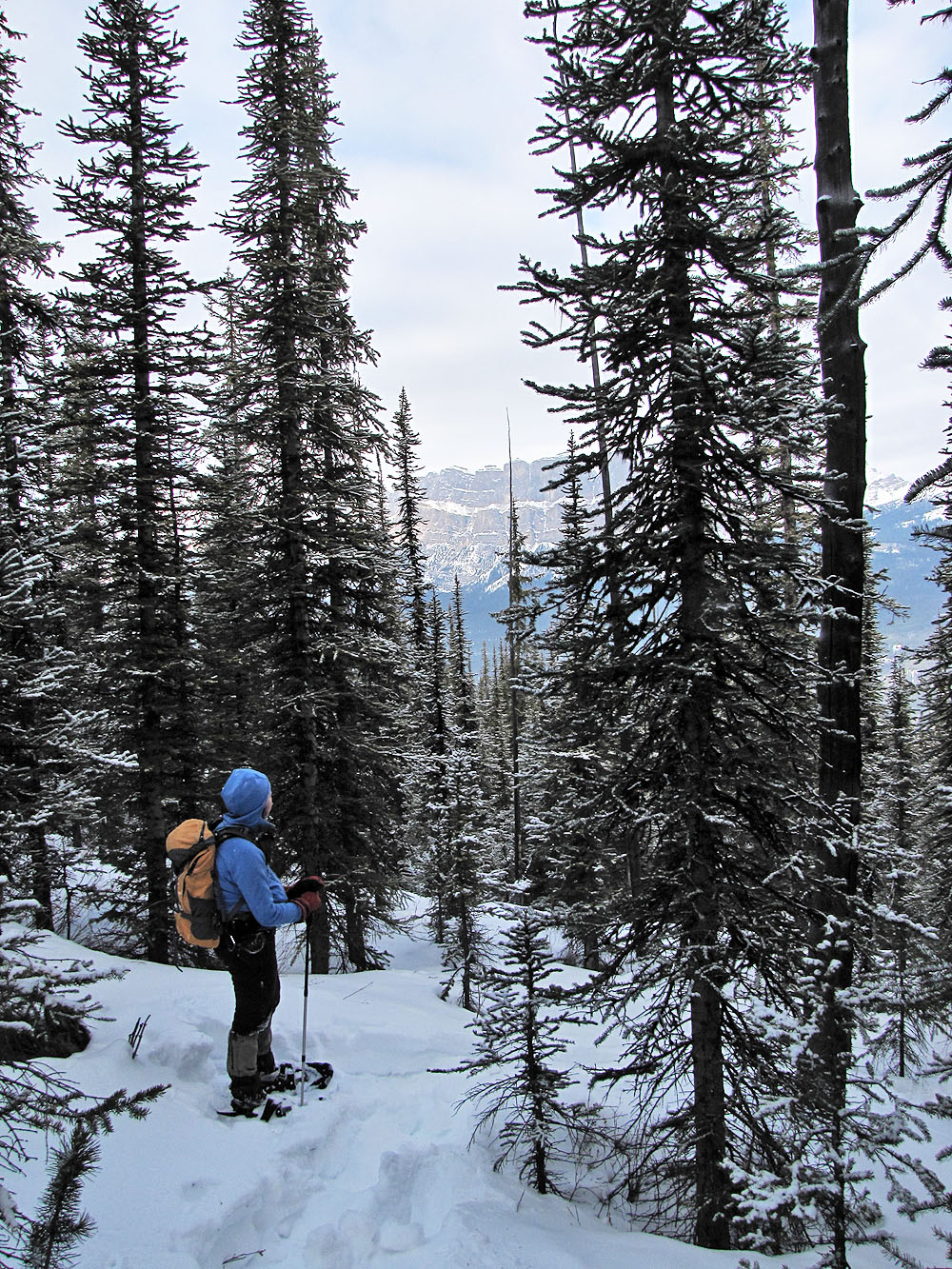 As far as we got. Castle Mountain in the background.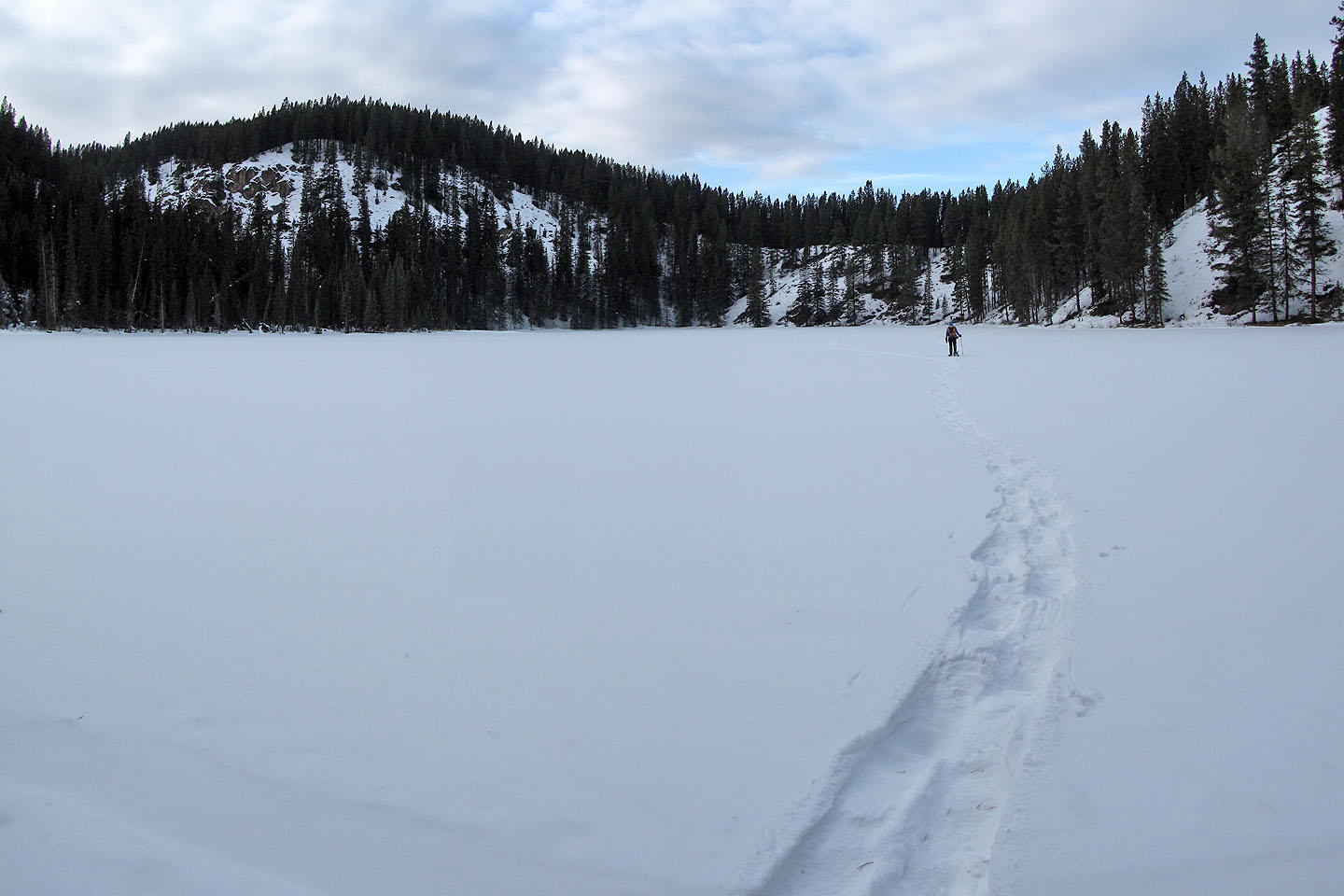 Heading back across the lake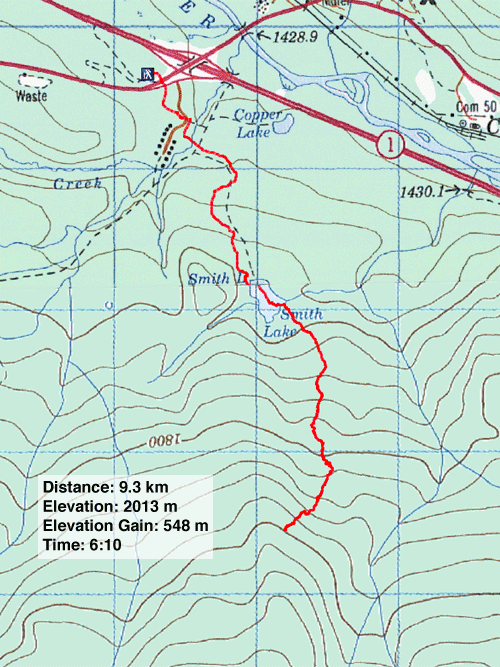 82 O/5 Castle Mountain, 82 O/4 Banff