bobspirko.ca | Home | Canada Trips | US Trips | Hiking | Snowshoeing | MAP | About

"White Ridge"
Bob Creek Wildland, Alberta
May 3, 2008
Dinah and I returned to the Whaleback area, Bob Creek Wildland to be precise, hoping to find terrain free from snow. We intended to follow a 4x4 road from Chimney Rock Road to Chaffen Ridge, but after starting out we soon reached deep snow. The road goes over an unnamed ridge before reaching Chaffen Ridge. Since it wasn't practical to go all the way to Chaffen Ridge because of the snow, we settled on hiking along the ridge. This ridge follows next to White Creek, so I call it "White Ridge."
While hiking up the road, we missed the turnoff, so we bushwhacked to the ridge crest. As ridgewalks go, this one was rather boring, the scenery unvarying and mostly uninteresting. On the return, we hooked up with the road we should have taken and followed it from the crest to the junction we had missed earlier.
This trip would have been easily forgotten if we hadn't come across a male spruce grouse courting a female on the ridge. We spent several minutes watching and video recording the bird as it puffed up its chest to make an odd sound. This fascinating display made the trip worthwhile.
Postscript: We learned later that we crossed private land. In 2018 Sonny Bou and his friends attempted White Ridge only to be met by locals who advised them they were trespassing. They had to abort their trip.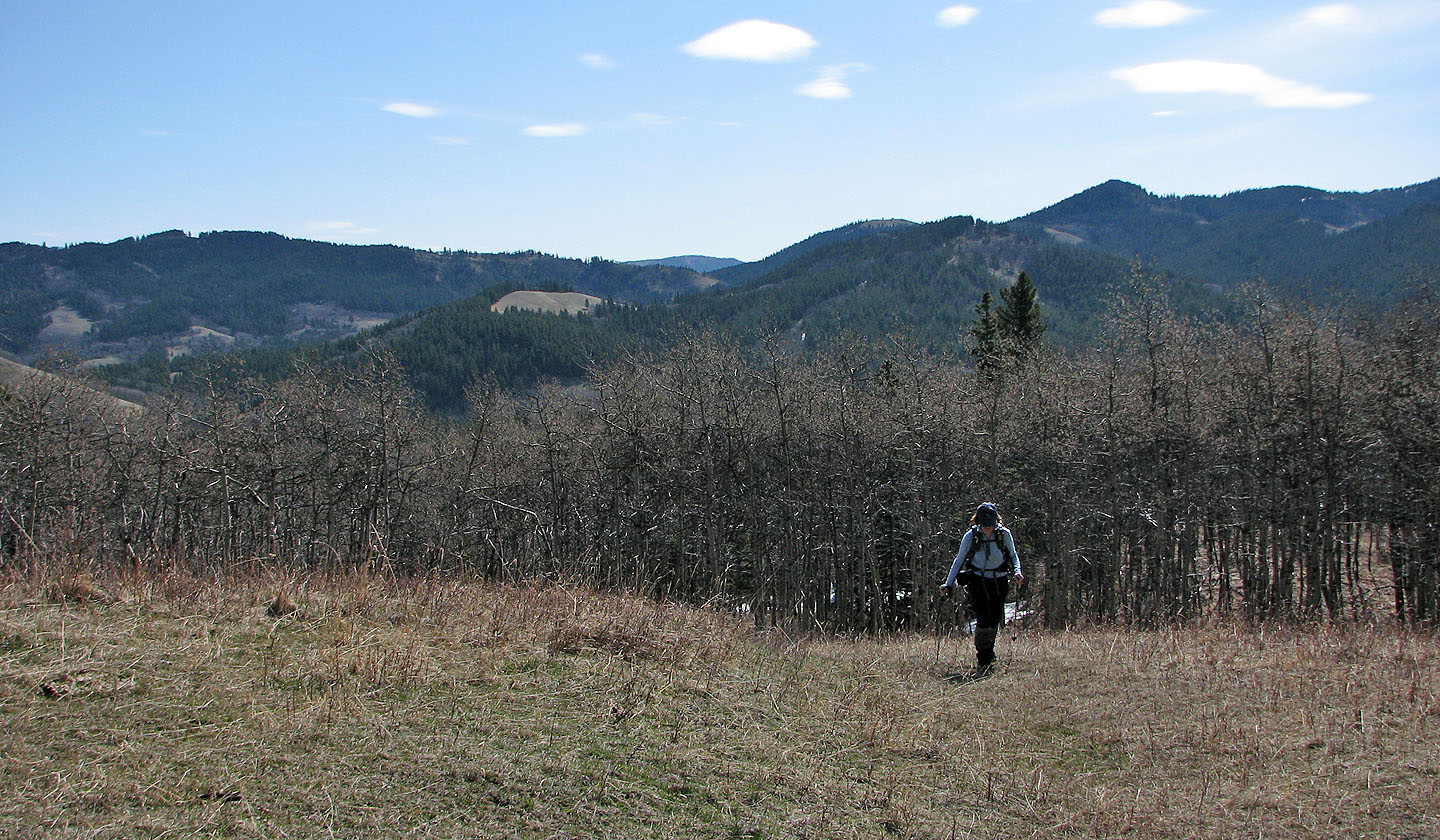 Hiking up the road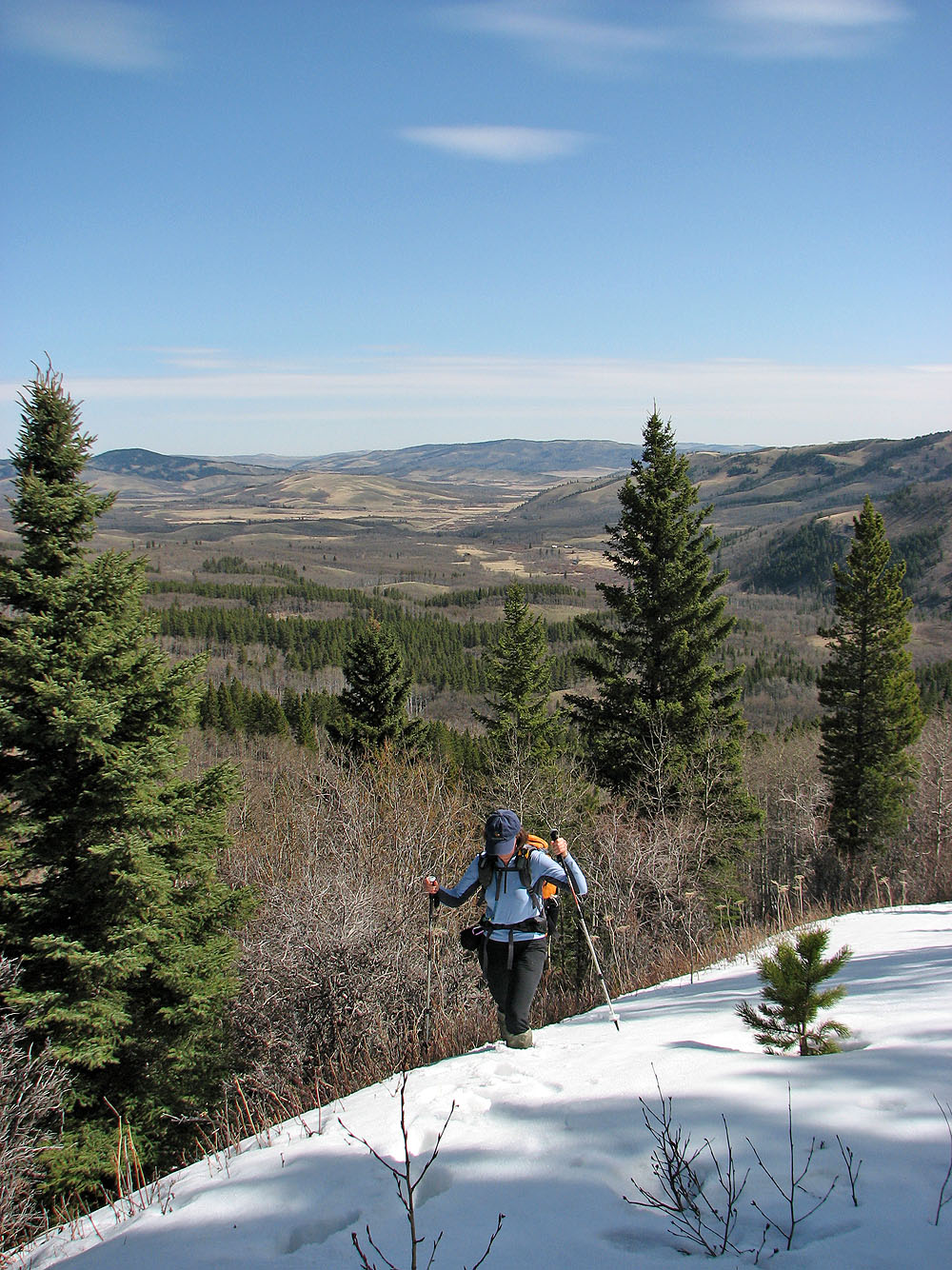 Snow covered the road part way up the ridge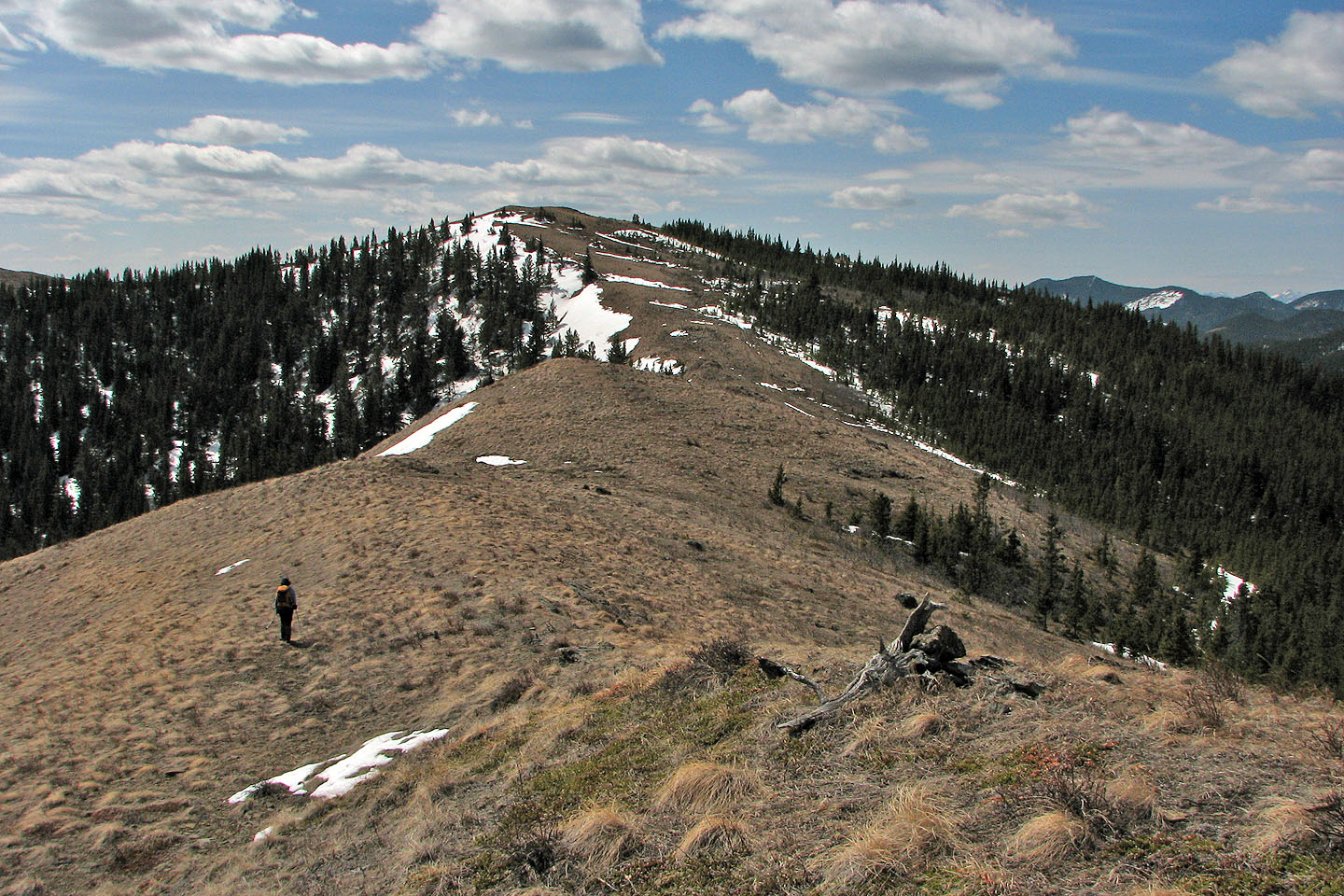 Heading south after reaching the ridge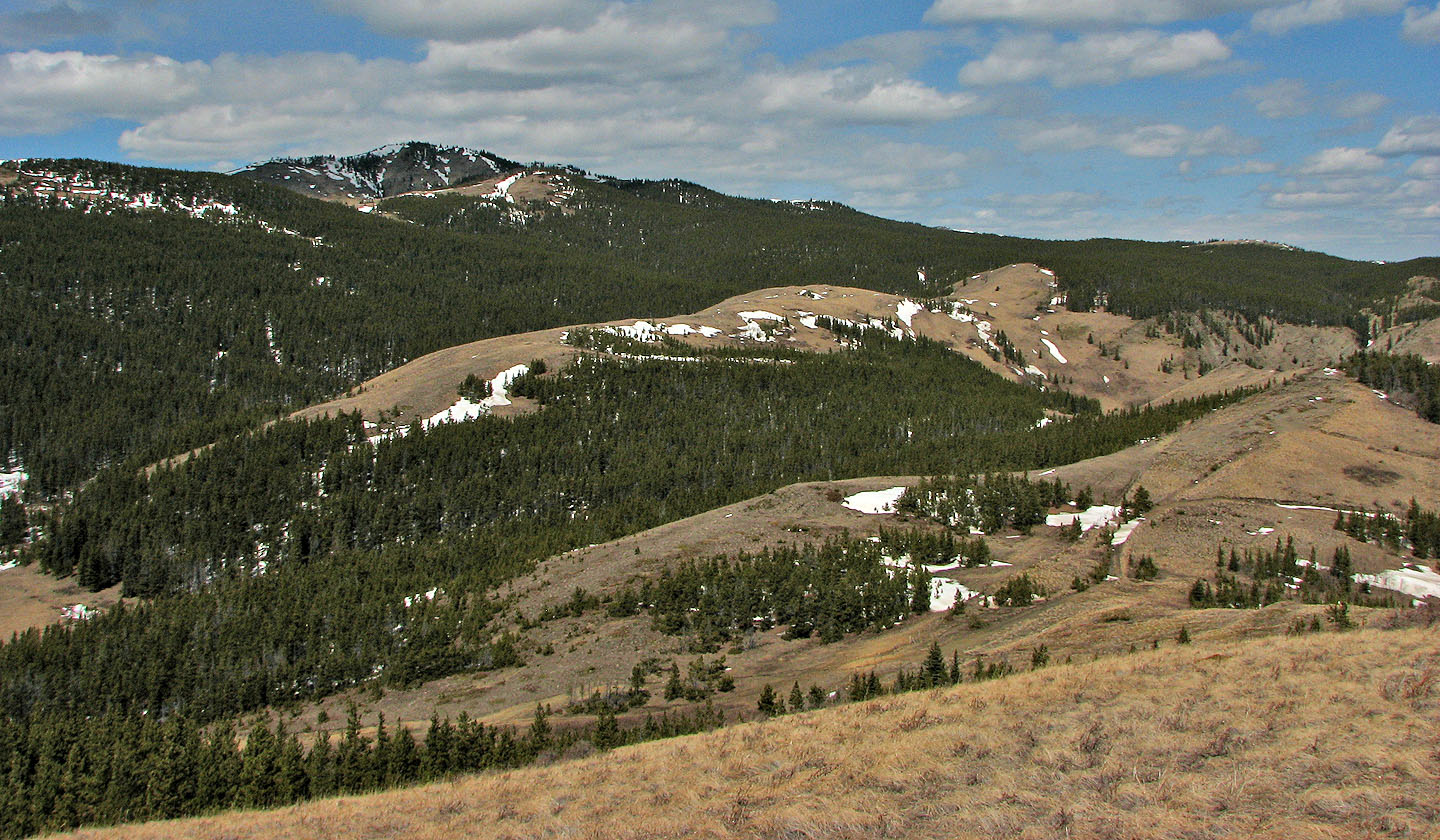 East Peak of Chaffen Ridge on the left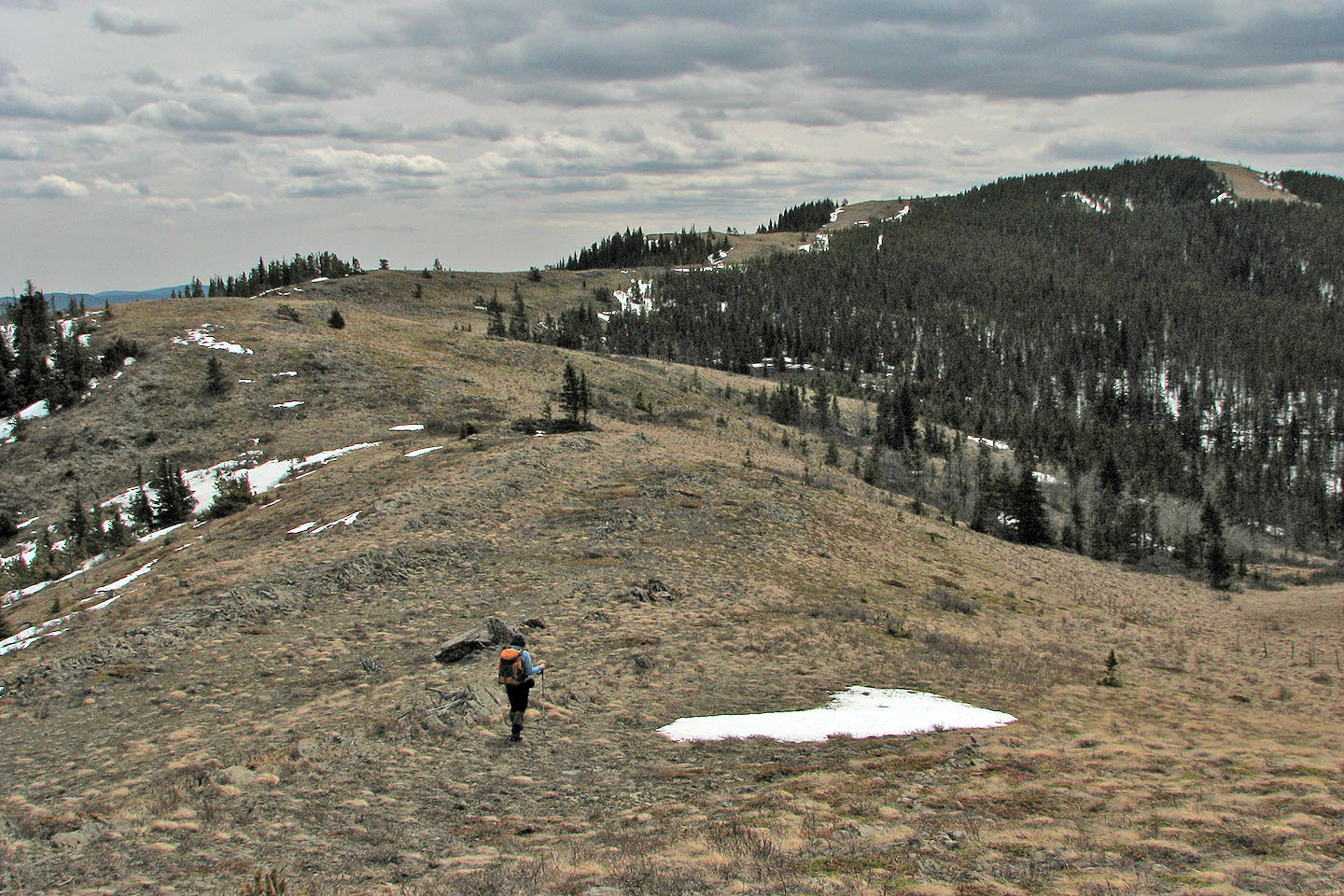 We reached the high point on the right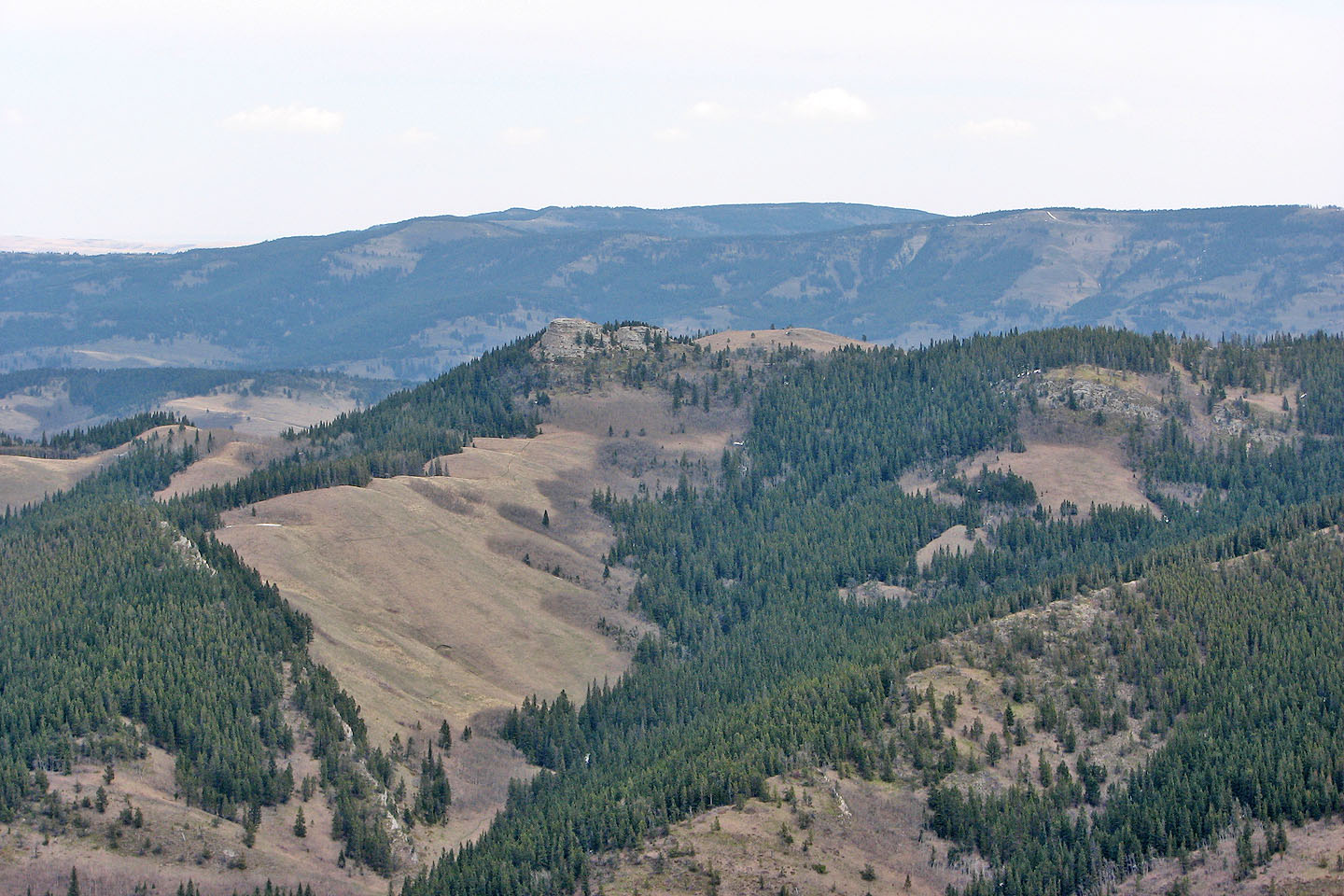 Chimney Rock (mouse over for a close up)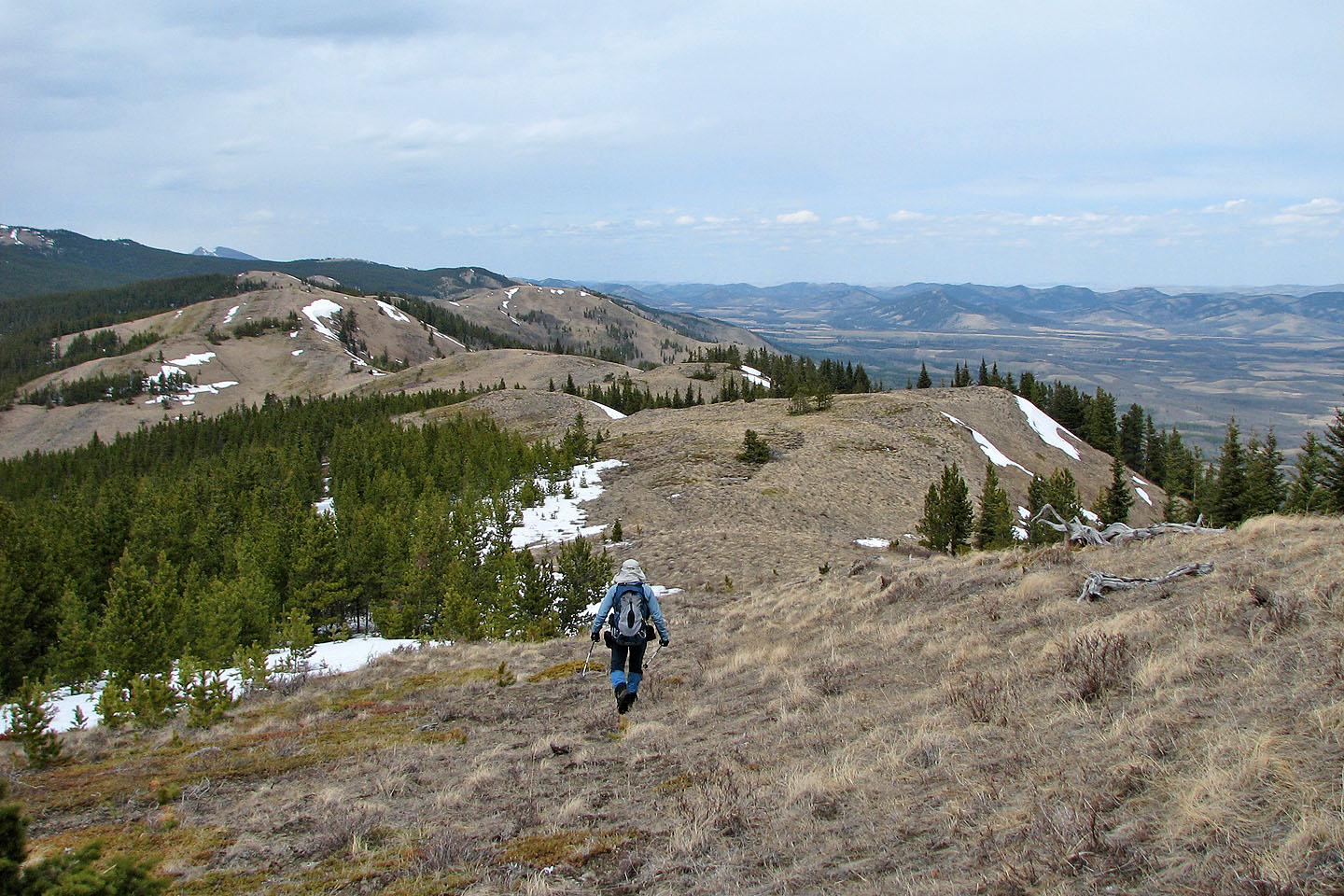 Heading back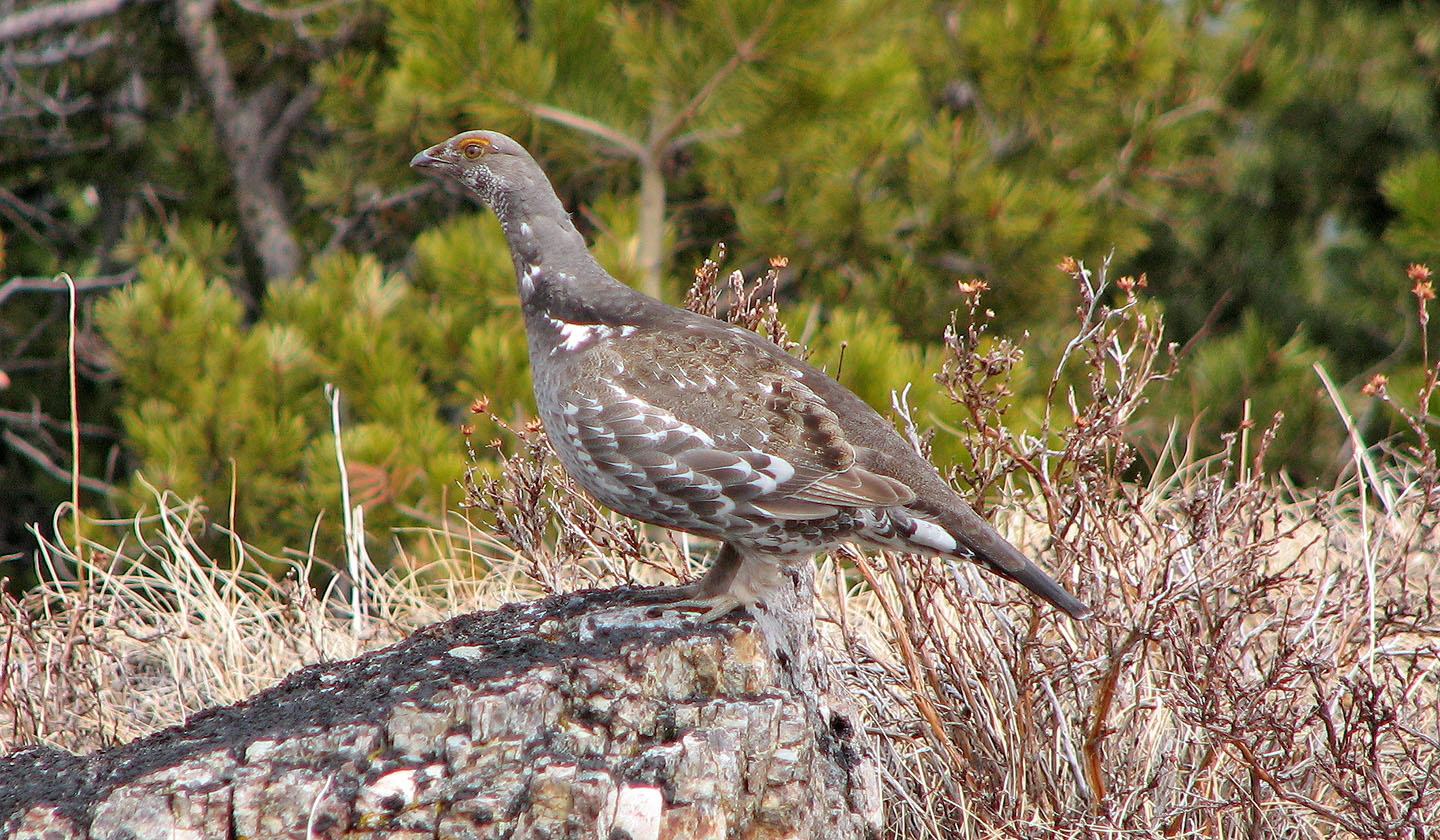 This female blue grouse ...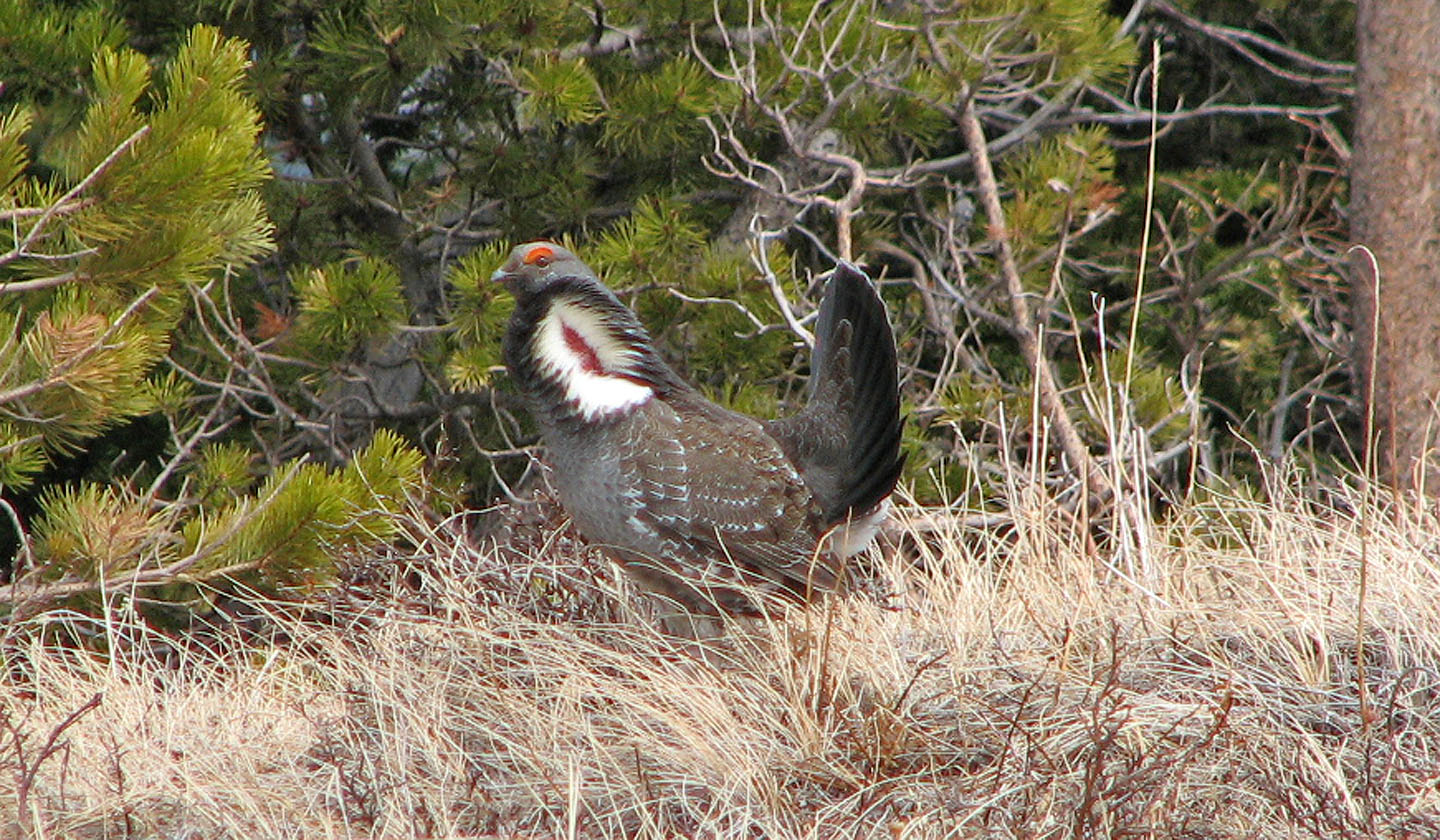 ...is being courted by this male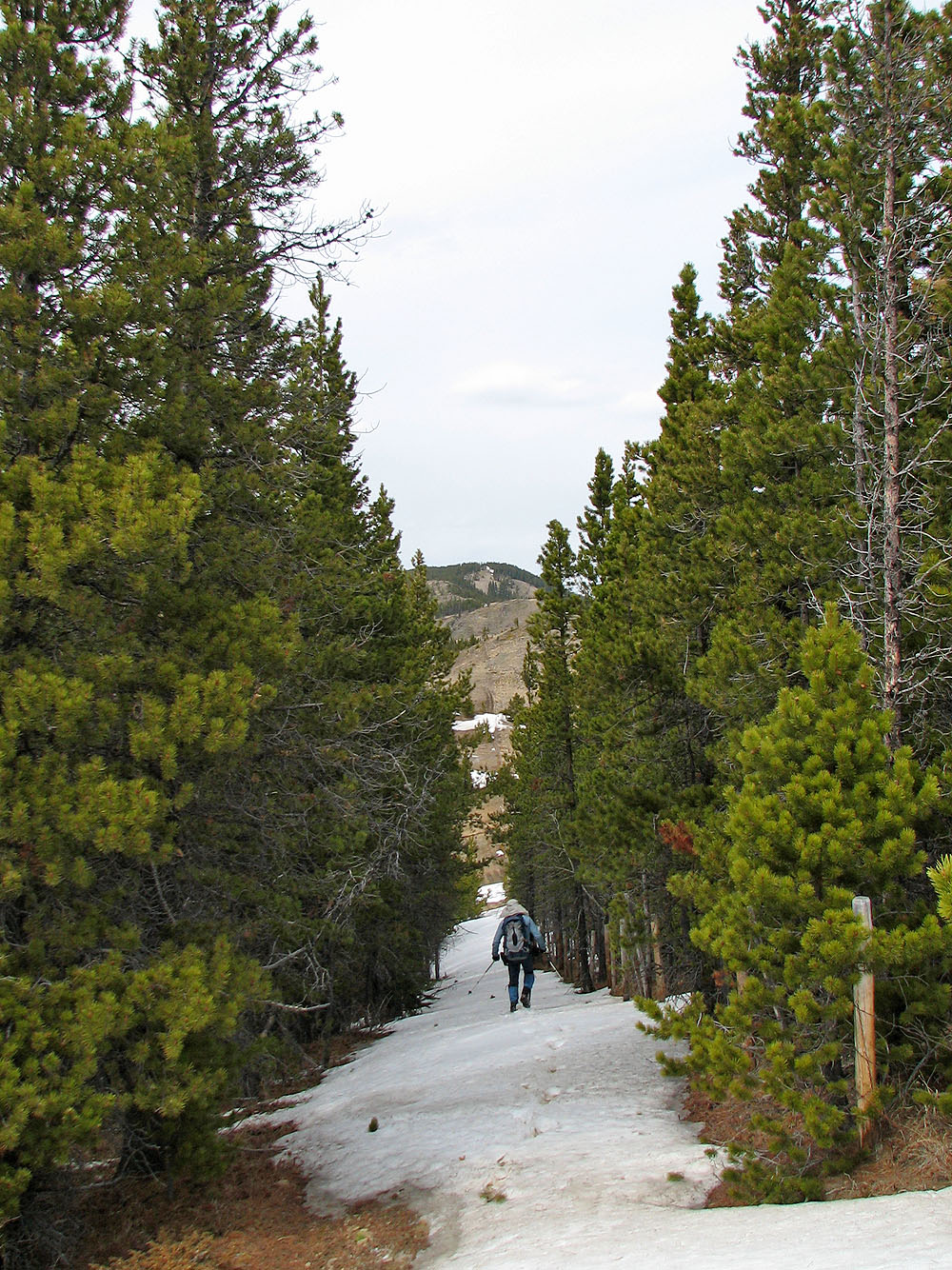 Hiking down the ridgetop road

Last look at the ridge before we leave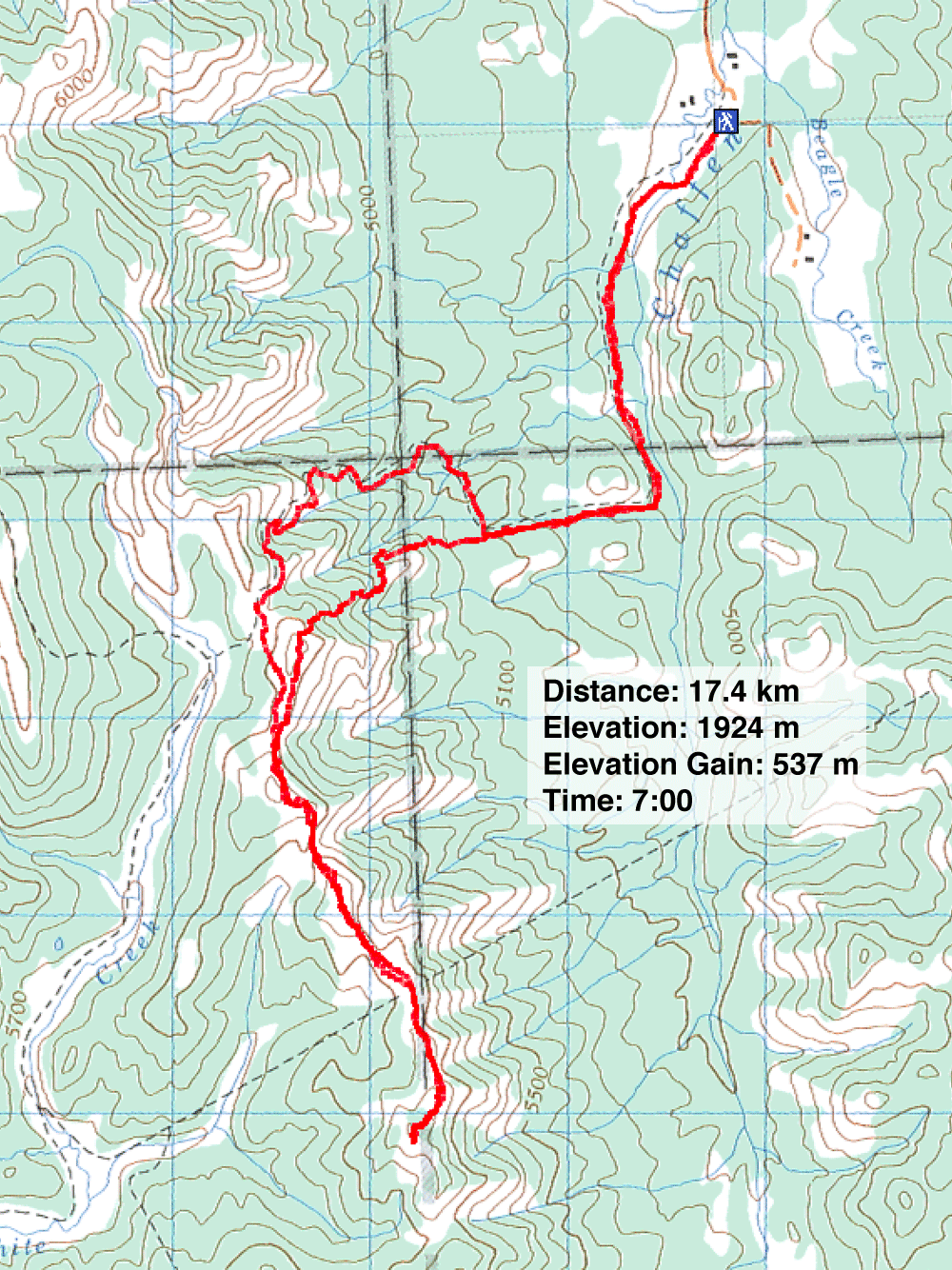 82 J/1 Langford Creek