bobspirko.ca | Home | Canada Trips | US Trips | Hiking | Snowshoeing | MAP | About
"Rice Ridge"
Chain Lakes, Alberta
January 3, 2009
With temperatures near -30C in the morning, we settled on a short afternoon trip in Chain Lakes. I thought this area would be spared of the worst snow, but it wasn't the case, and Dinah and I found ourselves slogging in deep snow much of the time. I had also hoped to reprise our enjoyable ice-walk across the lake as we did a year ago when we climbed Willow Ridge, but snow blanketed the lake.
After crossing the lake, we followed Willow Creek a ways before leaving it and heading up an unnamed ridge that I call "Rice Ridge" since it lies adjacent to Rice Creek.
Unfortunately the ridge was mostly treed so views were limited. There was a slightly higher point to the south, but it too was treed. Going there just meant more slogging and extending our stay in frigid weather, so we turned around and headed back. At least the blue sky and scintillating snow made the journey worthwhile.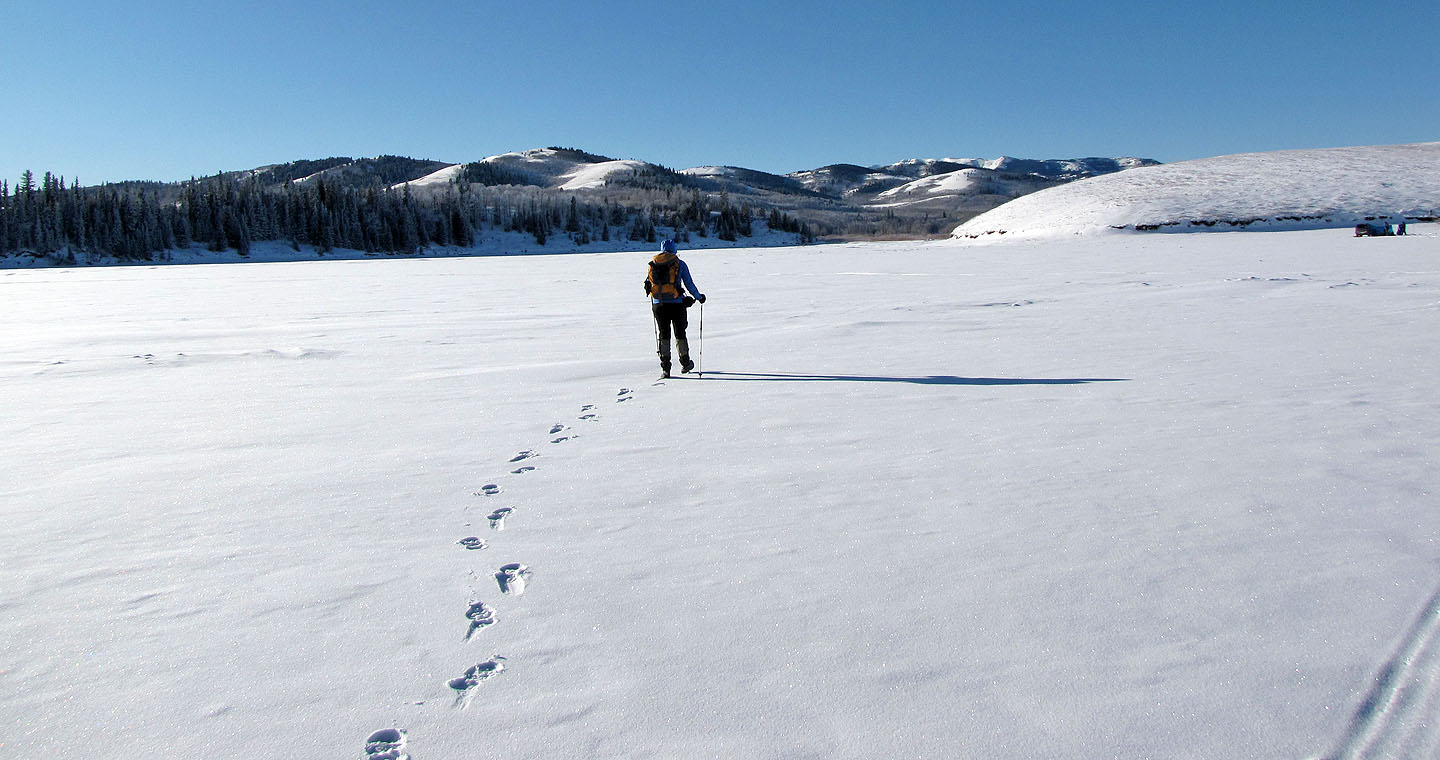 Crossing the lake, Rice Ridge on the left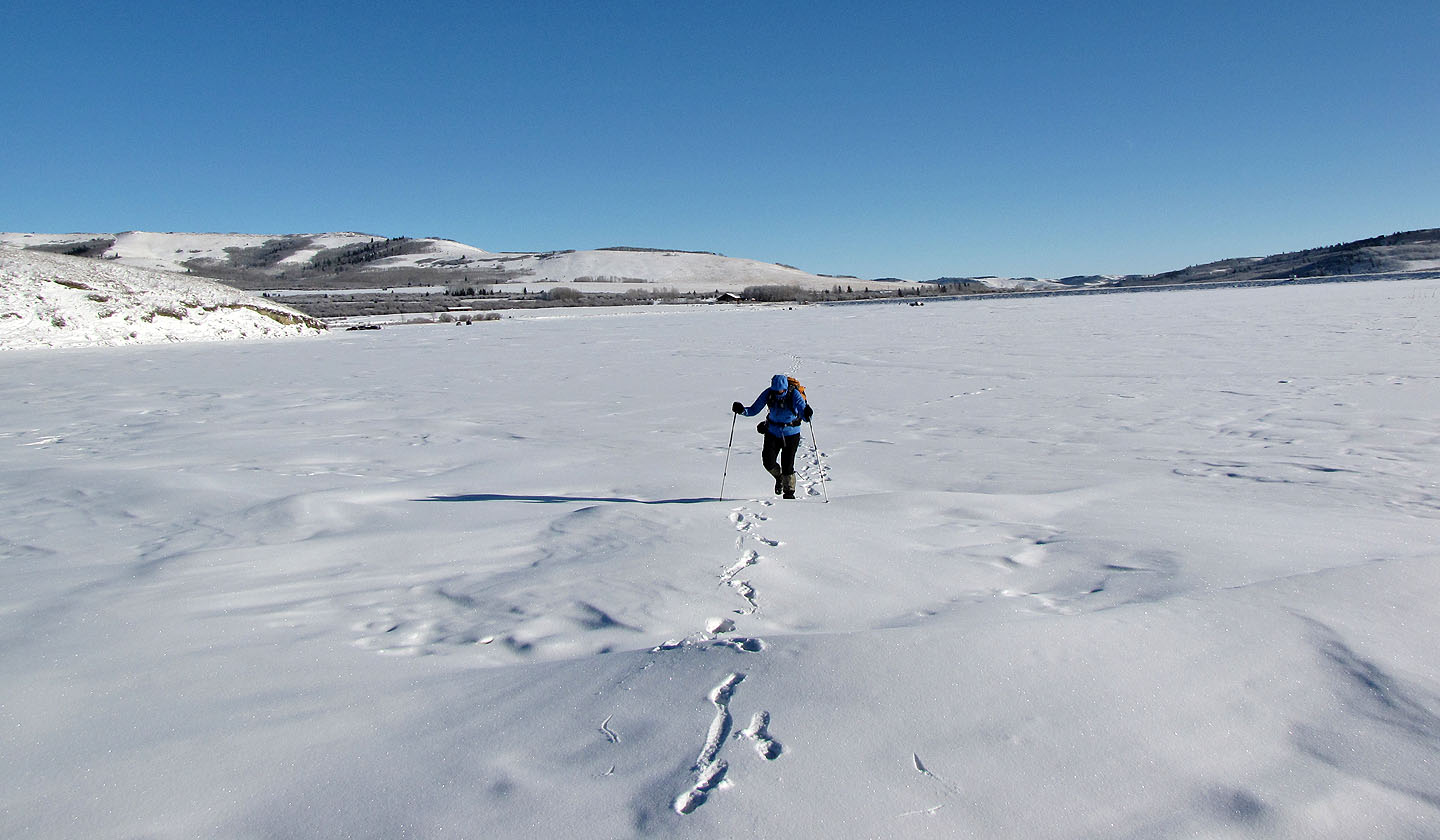 Reaching the opposite shore of the reservoir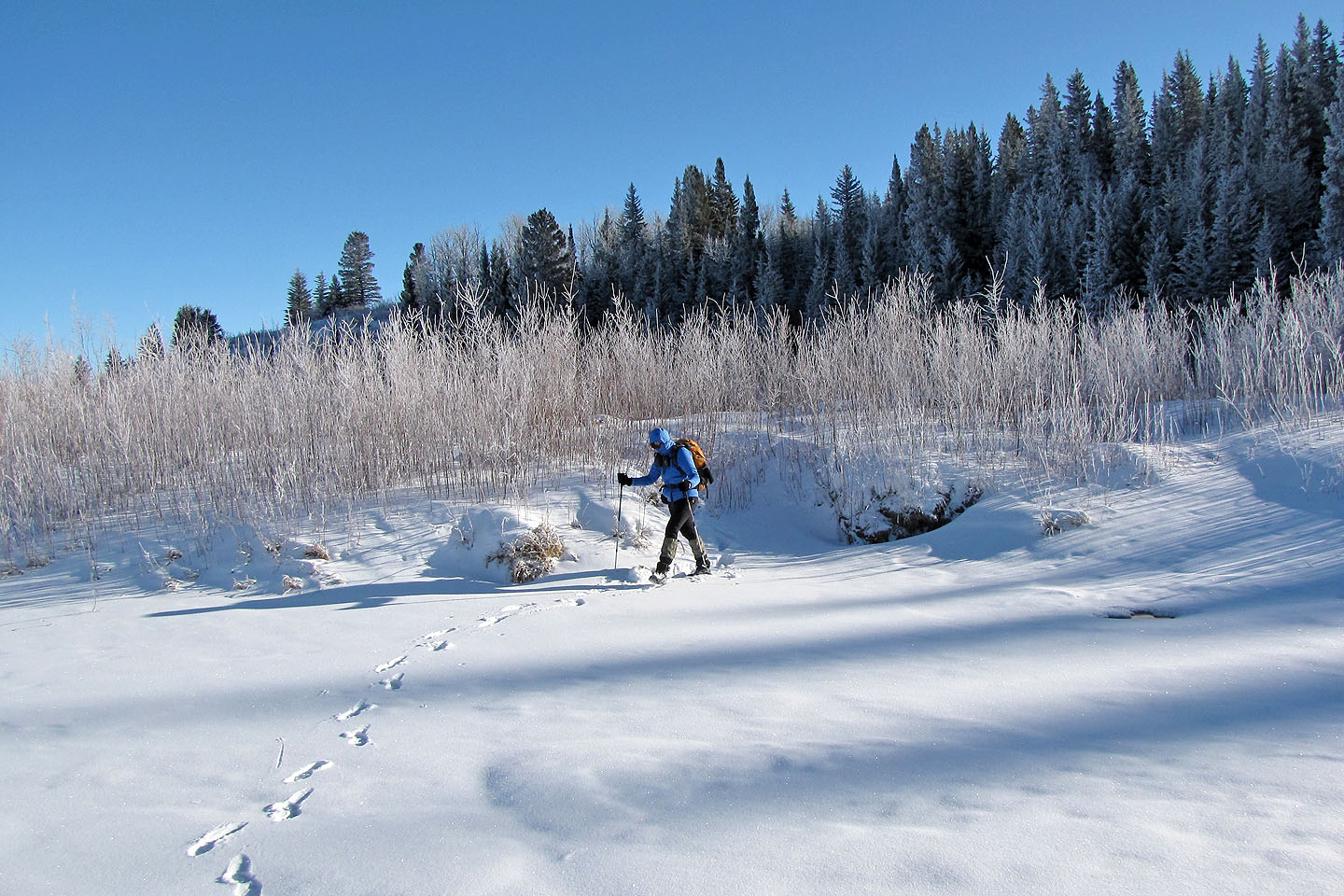 Frosted willows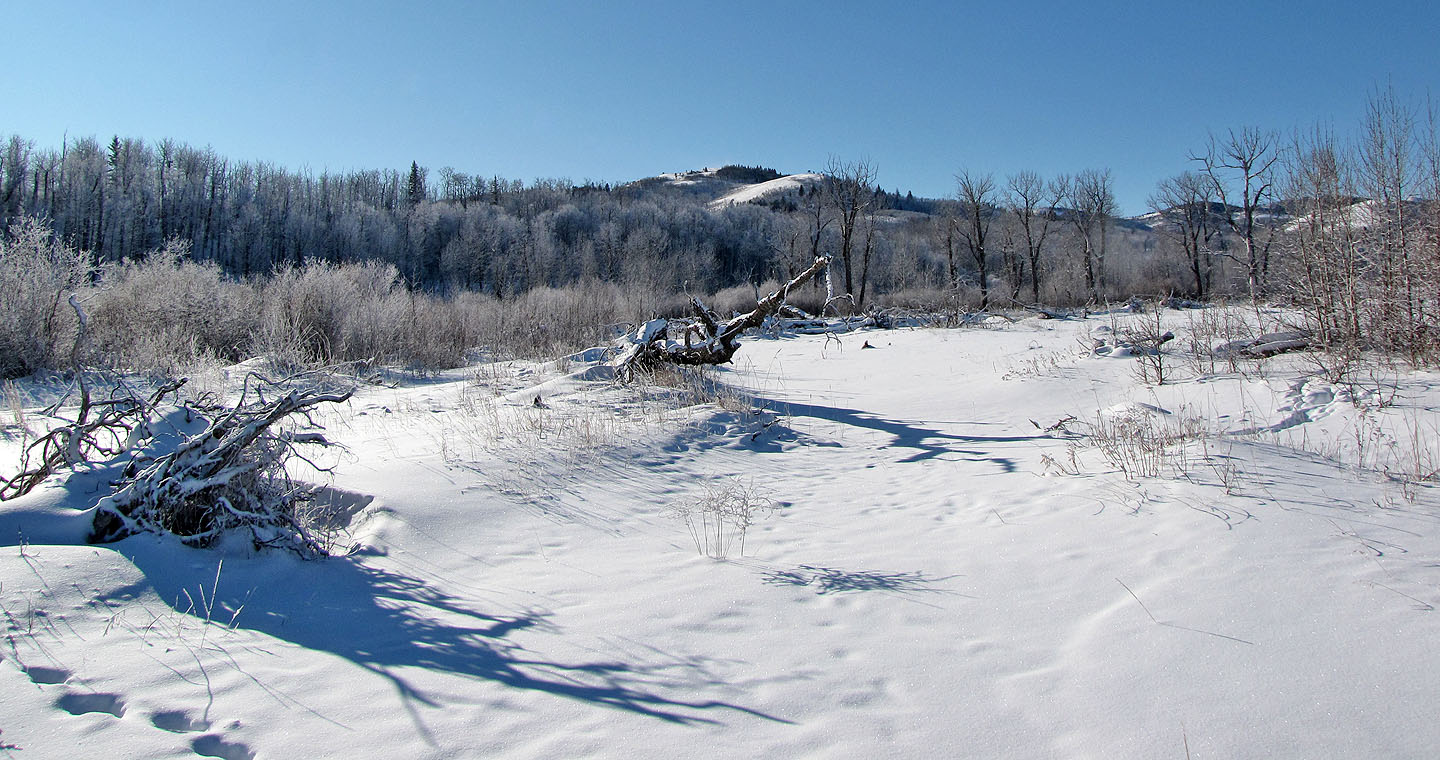 Our destination lies ahead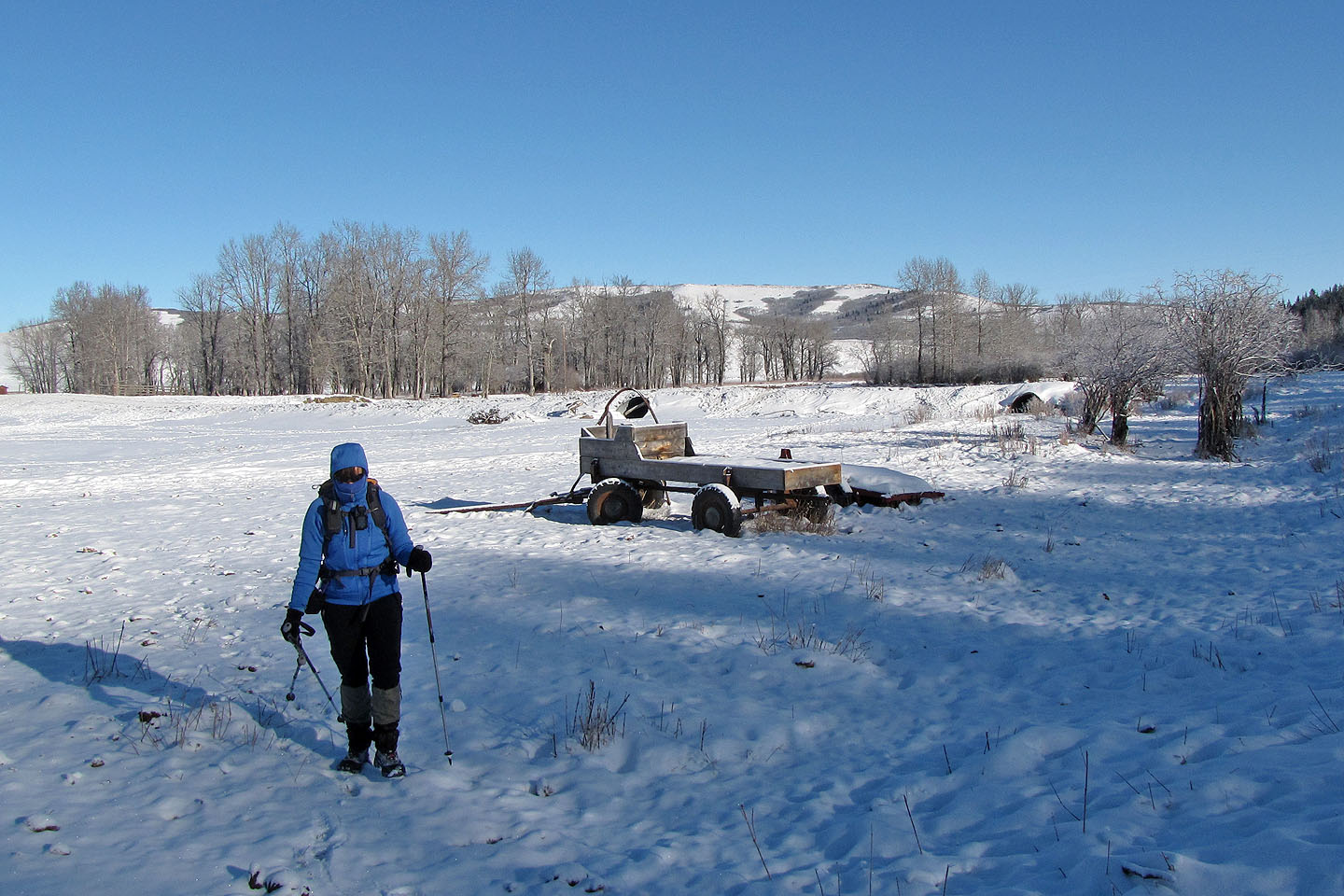 We passed an old wagon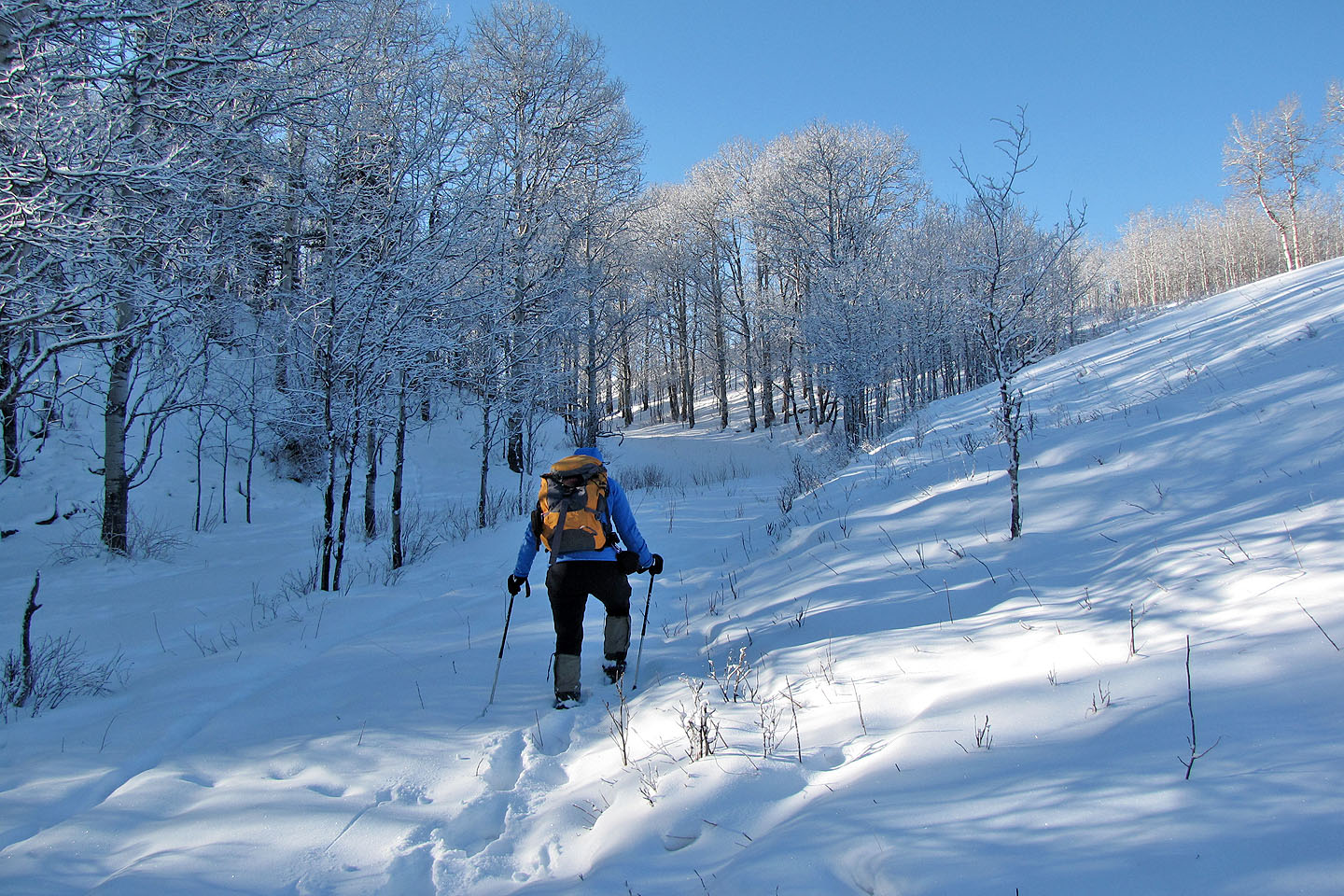 We followed a road a short way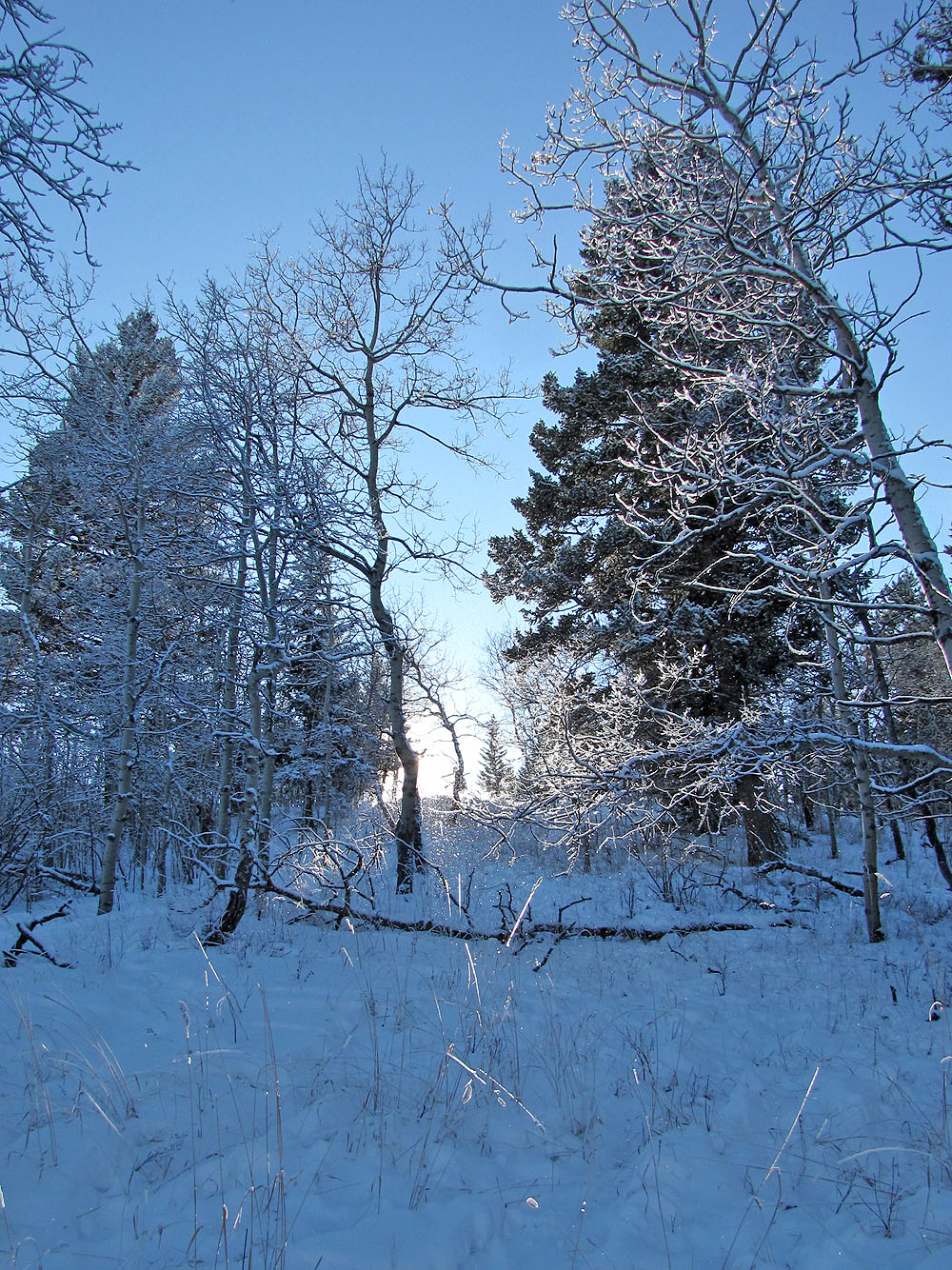 Sunlight glistened on the trees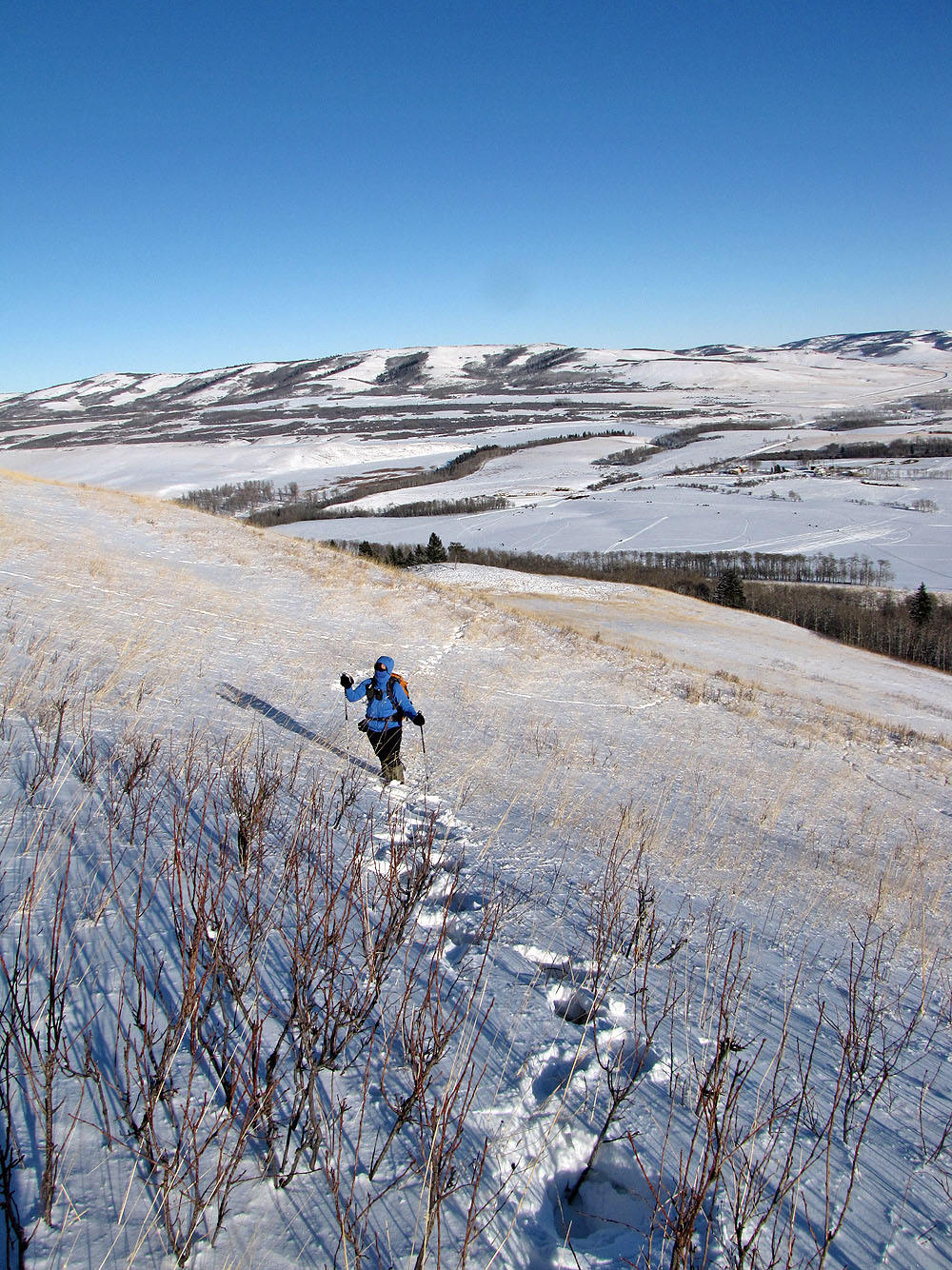 Hiking up a grassy slope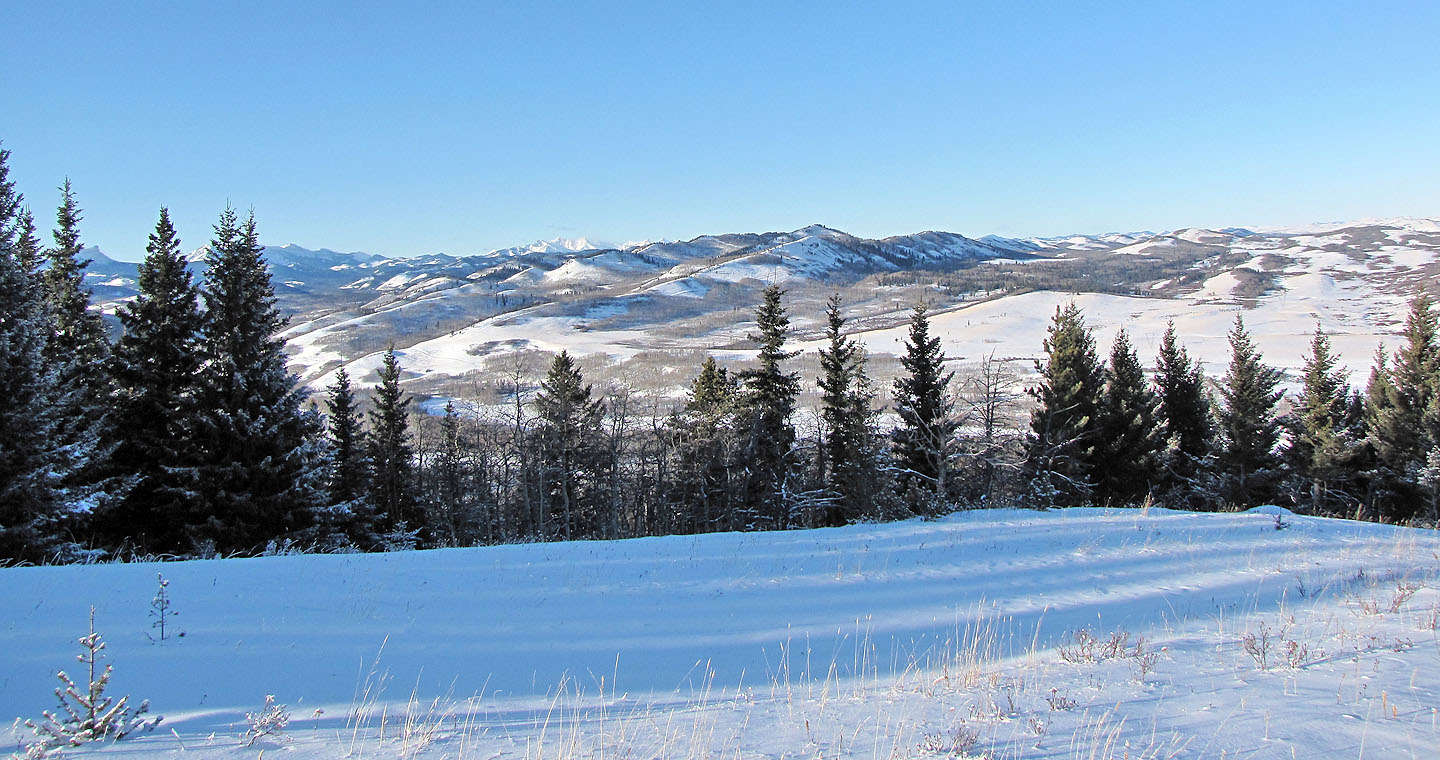 Willow Ridge (mouse over for a close-up)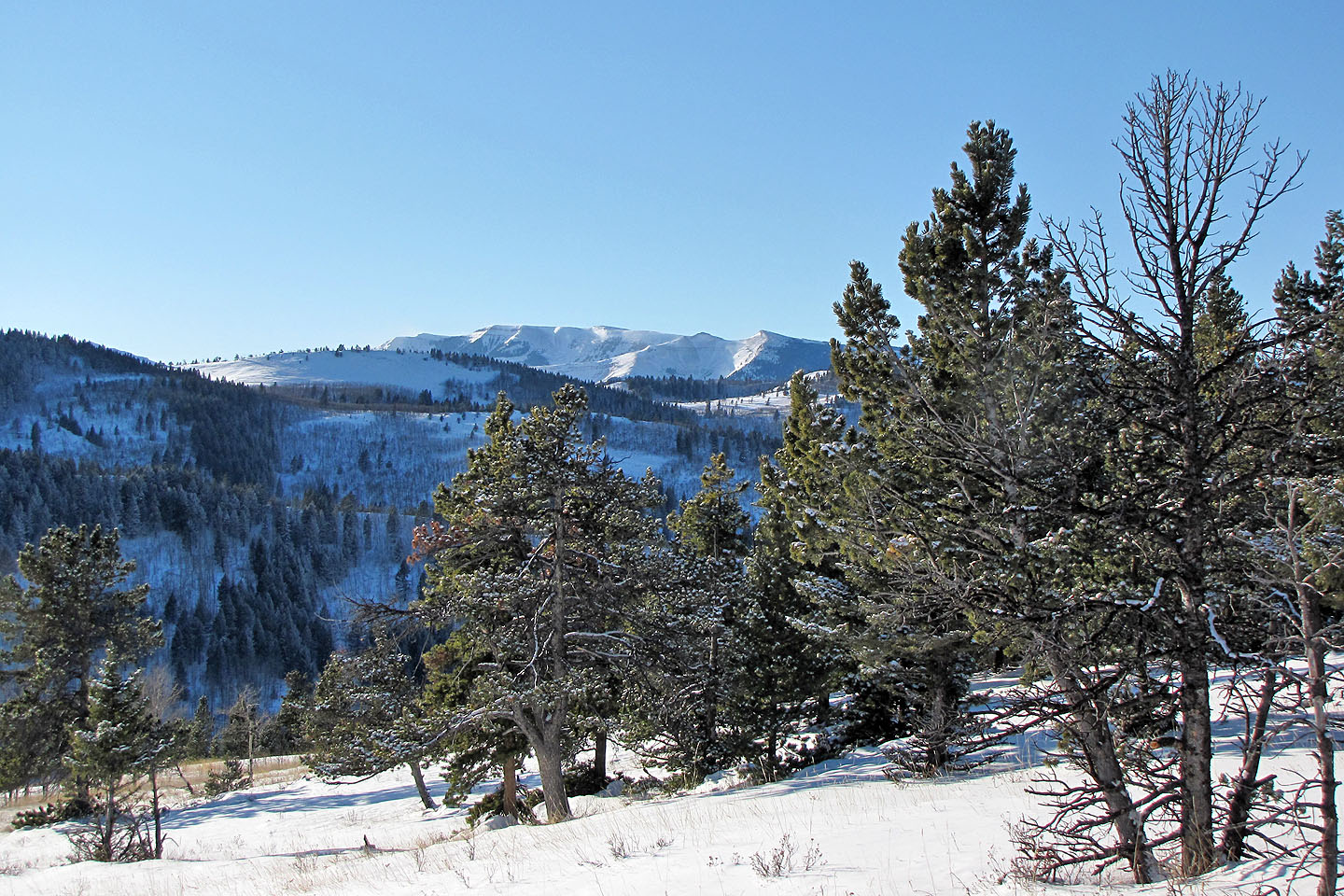 Looking west from the top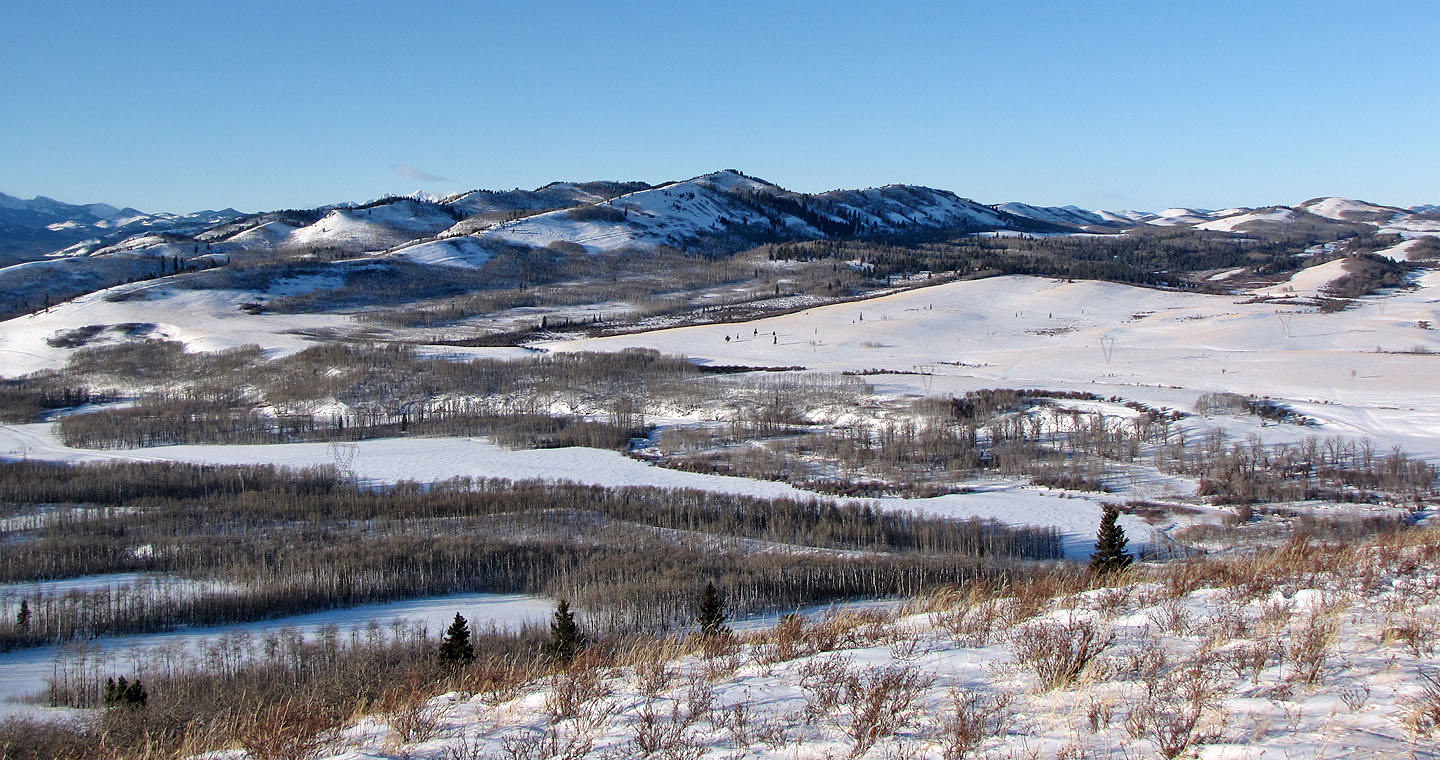 Willow Creek runs below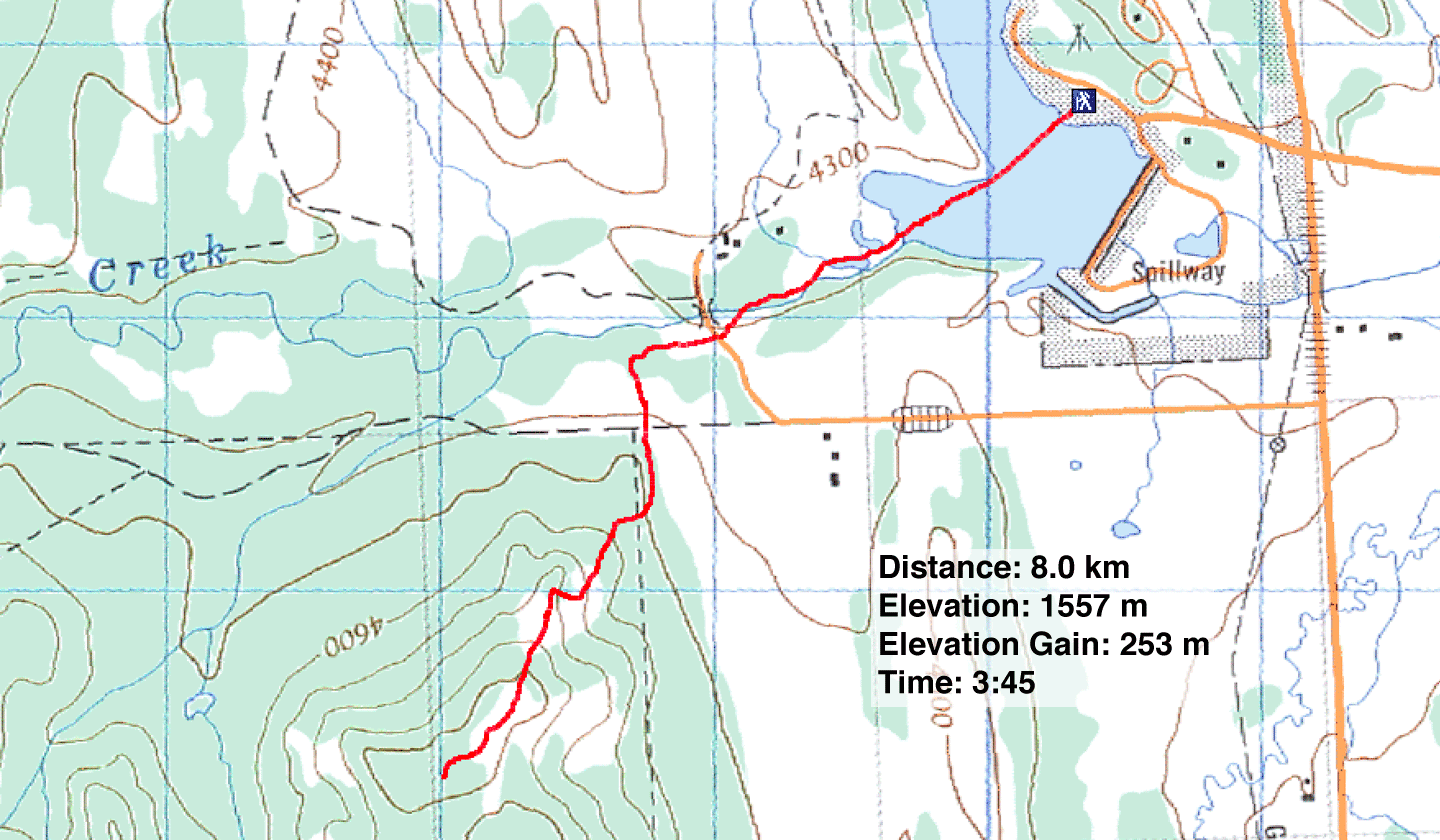 82 J/1 Langford Creek