bobspirko.ca | Home | Canada Trips | US Trips | Hiking | Snowshoeing | MAP | About


Partial panorama looking south
"South Willow Ridge"
Chain Lakes, Alberta
January 5, 2008
Our last few trips were done under clouds and more of the same was forecast for Saturday – except for Longview. Here sunshine extended south to Chain Lakes Provincial Park, so Dinah and I settled on hiking up an unnamed ridge to the west. I refer to it as "South Willow Ridge" since it lies near Willow Creek.
A few people were already ice fishing when we arrived at Chain Lakes. We crossed the frozen reservoir and hiked over two grassy ridges and one treed ridge. From the third ridge, it was easy to reach the fourth and highest ridge, South Willow Ridge.
There was little to see from the summit because of trees, so we didn't stay long. We followed the ridge crest south where we came to a road. The road, in turn, led to Willow Creek. Actually the road crossed the creek, but we chose to follow the creek back to Chain Lakes.
Most of the creek was covered in ice, and much of the ice was so smooth and glassy we could see our reflections. We found the ice-walk fascinating. Aside from interesting ice features, we could, where the ice was crystal clear, see the creek bottom beneath our feet. Where the ice was thin or missing altogether, we took care to stay near the creek bank. When we returned to the reservoir, we were surprised to see it crowded with people ice fishing.
Although our journey wasn't physically challenging and our ascent unimpressive, we enjoyed the hike up South Willow Ridge and were especially enthralled with the ice-walk along Willow Creek. On the ice, we strapped Yaktrax Pros to our boots and although good, we occasionally slipped. We'll return to hike up the creek again someday, but when we do, we'll use Micro-Spikes.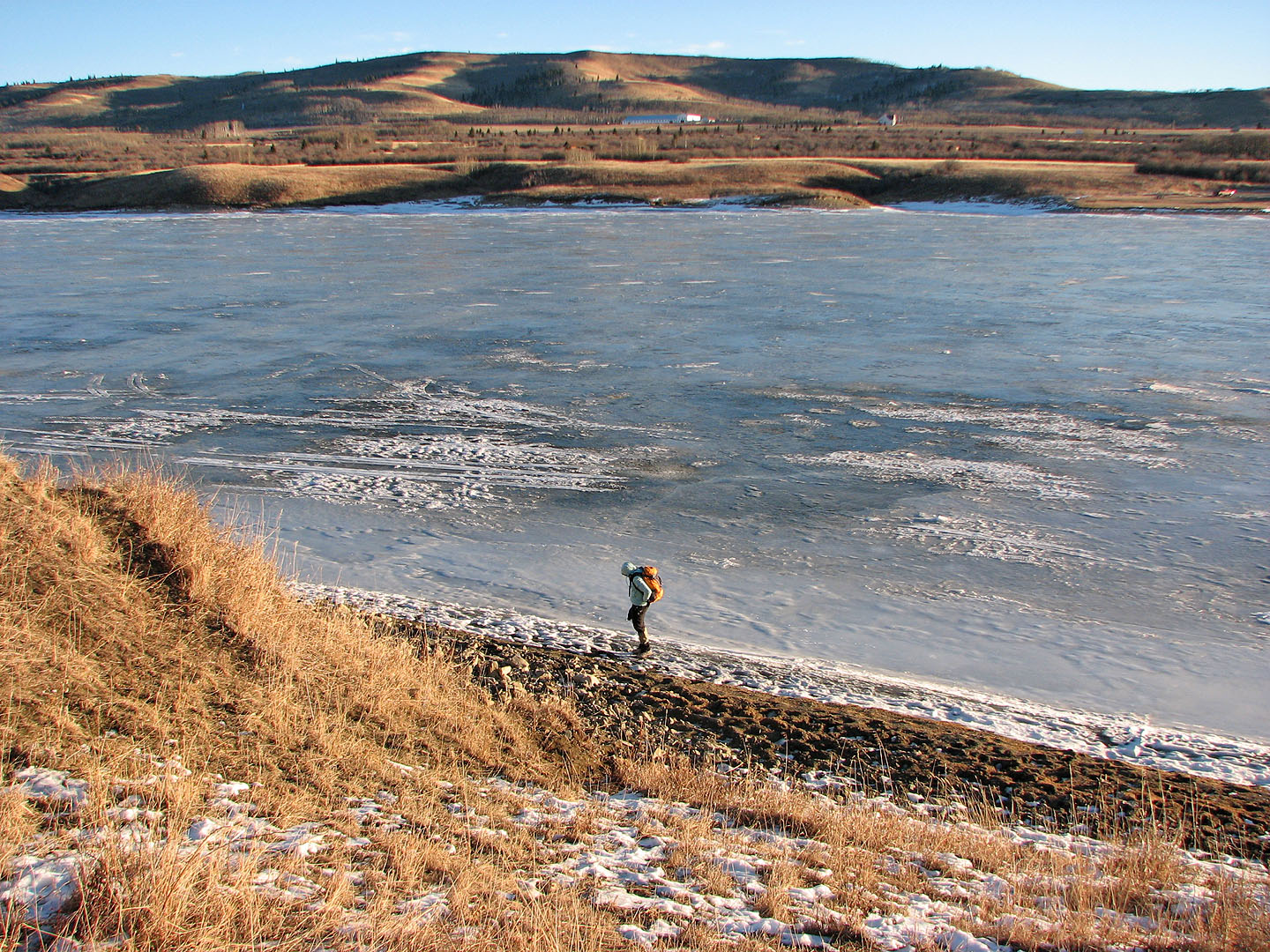 Looking back after crossing Chain Lakes Reservoir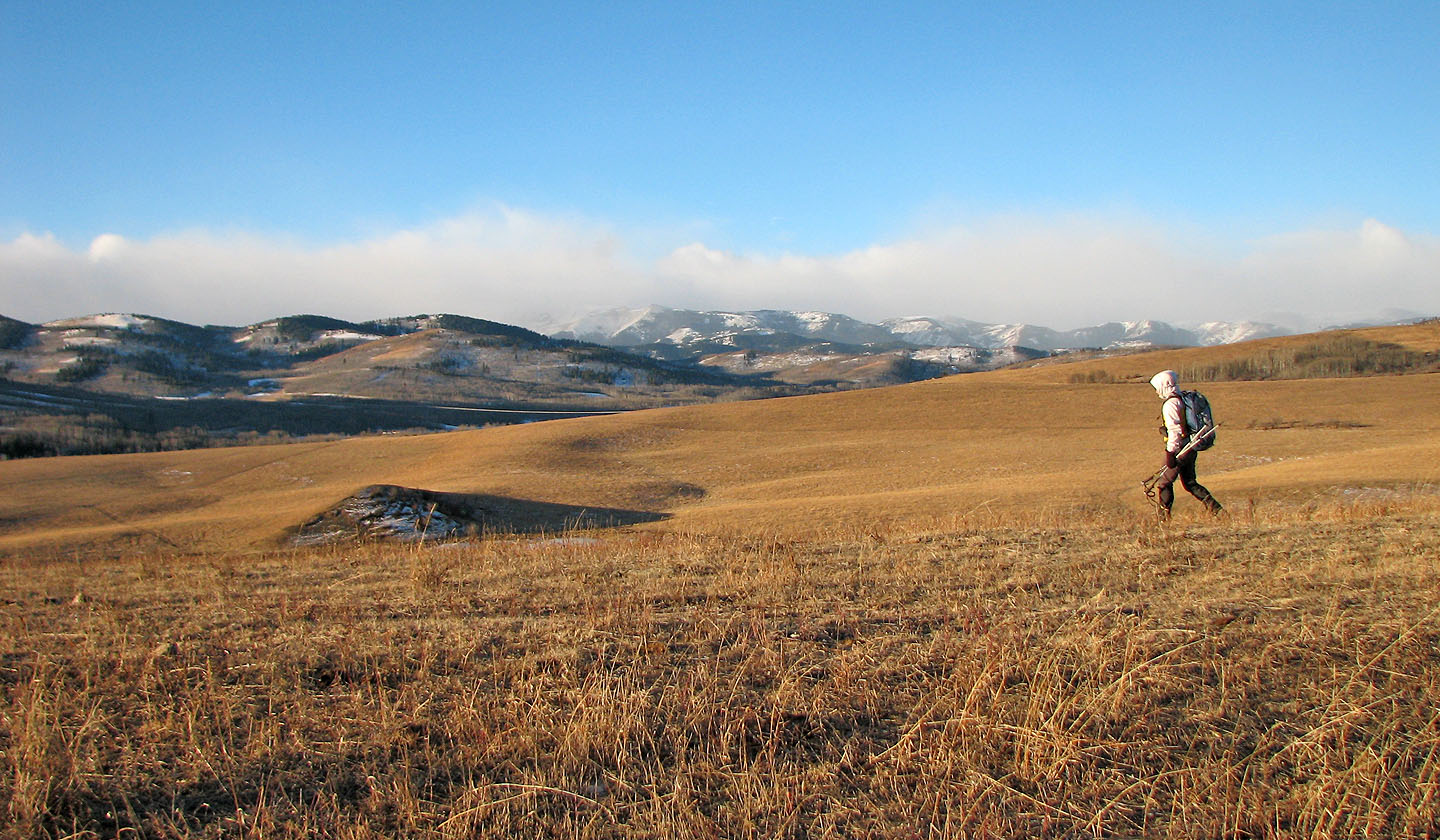 On the first ridge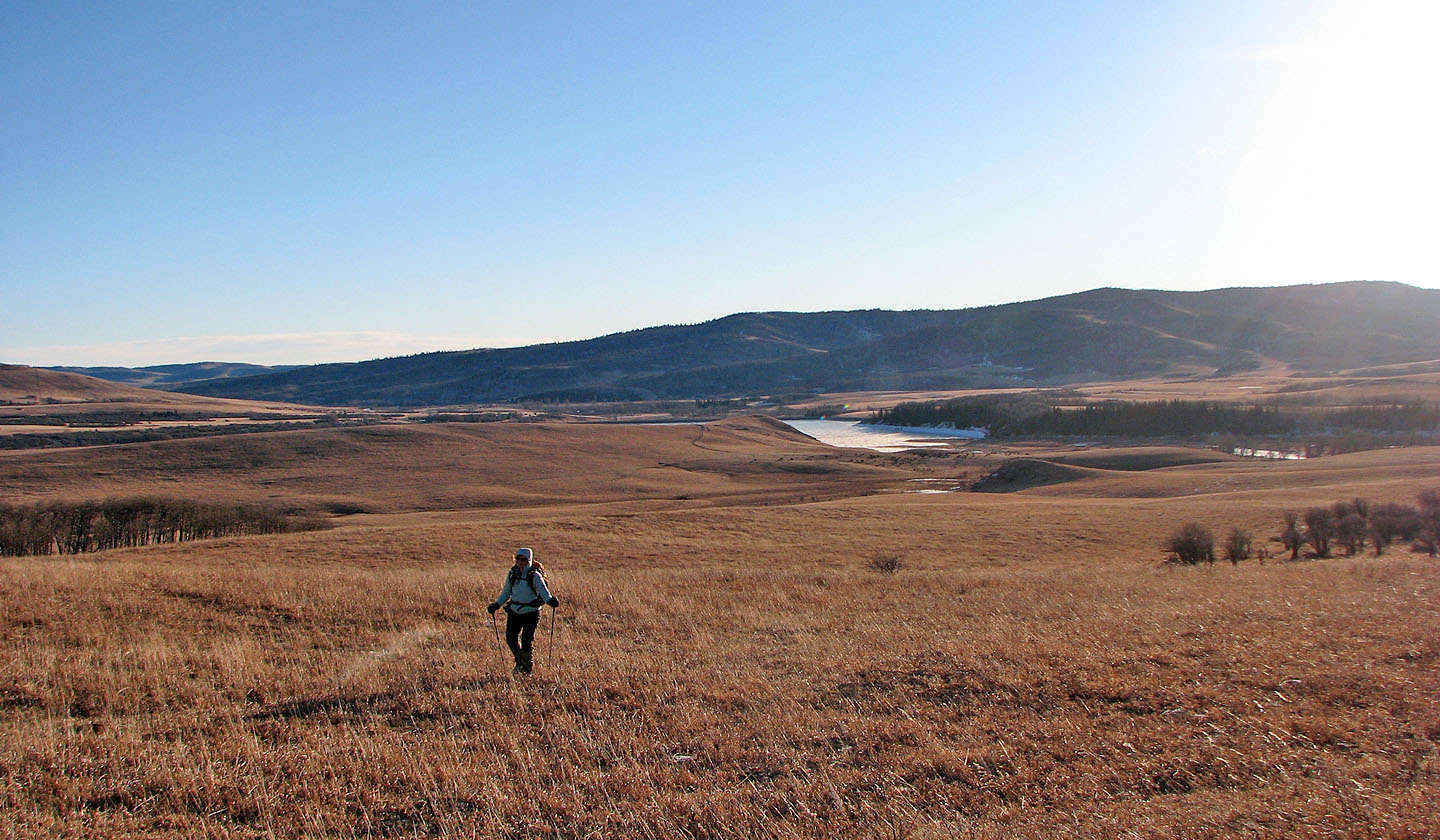 We headed to the second ridge. The south end of Chain Lakes Reservoir can be seen.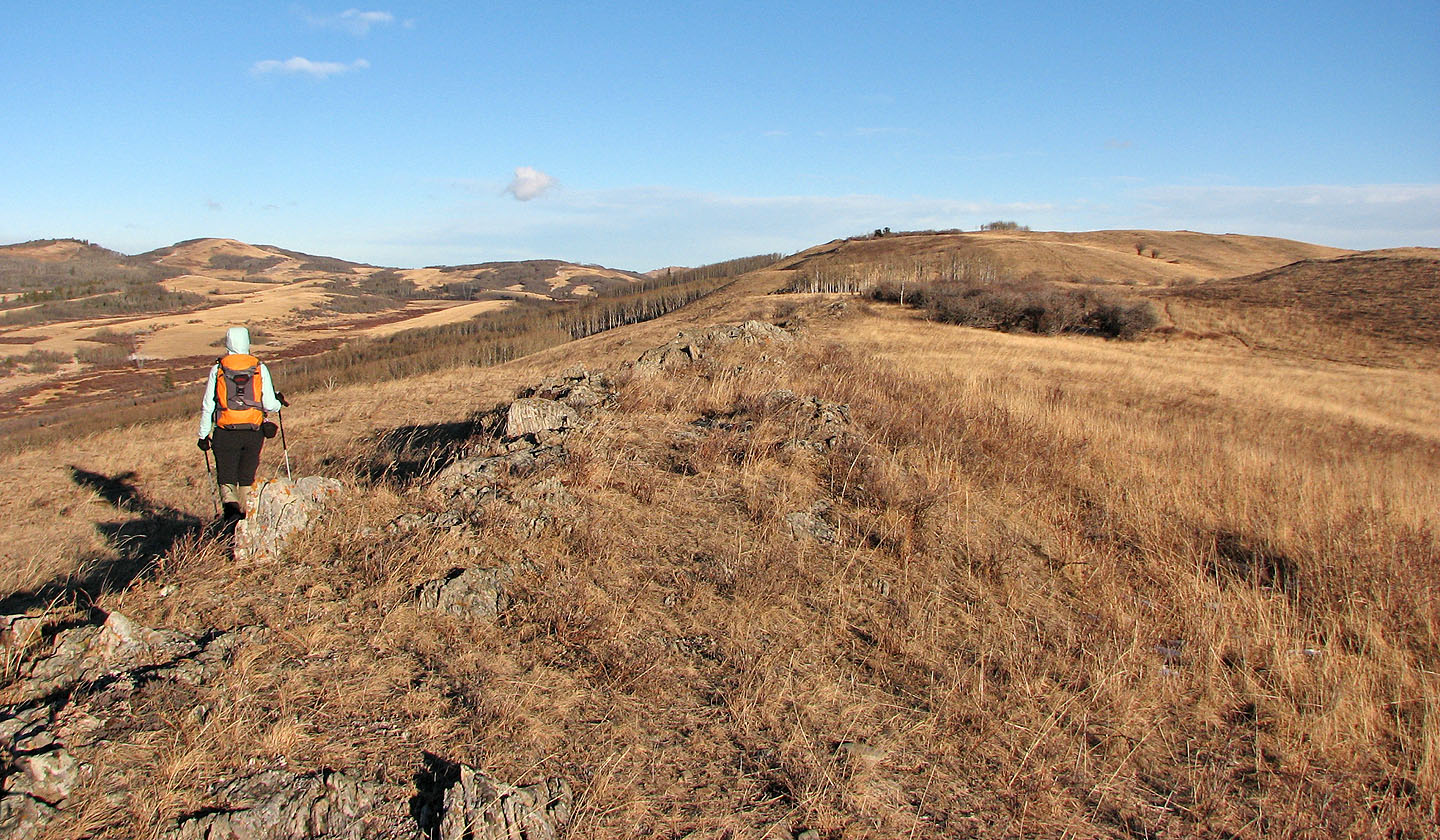 On the second ridge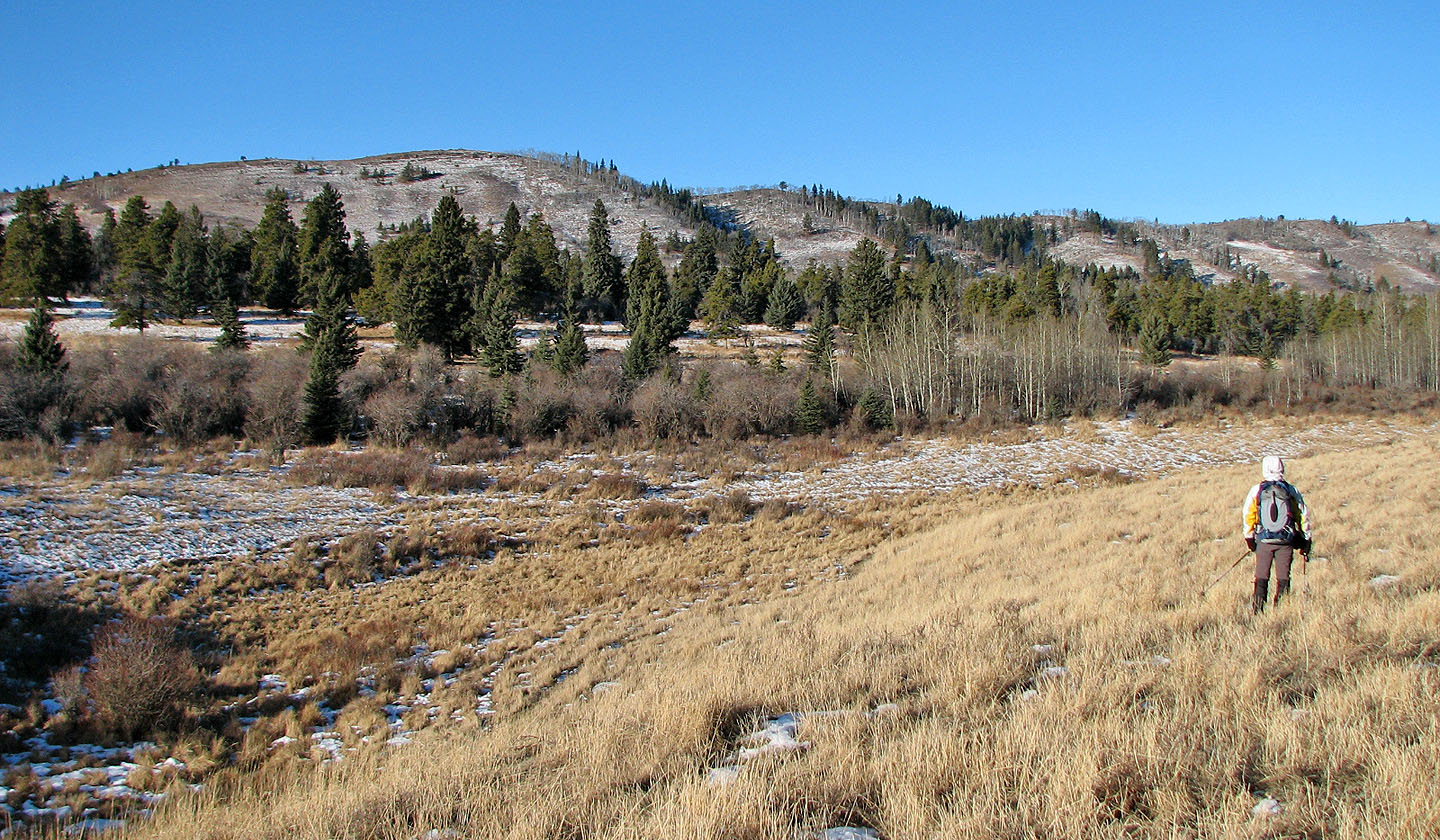 Third ridge lies ahead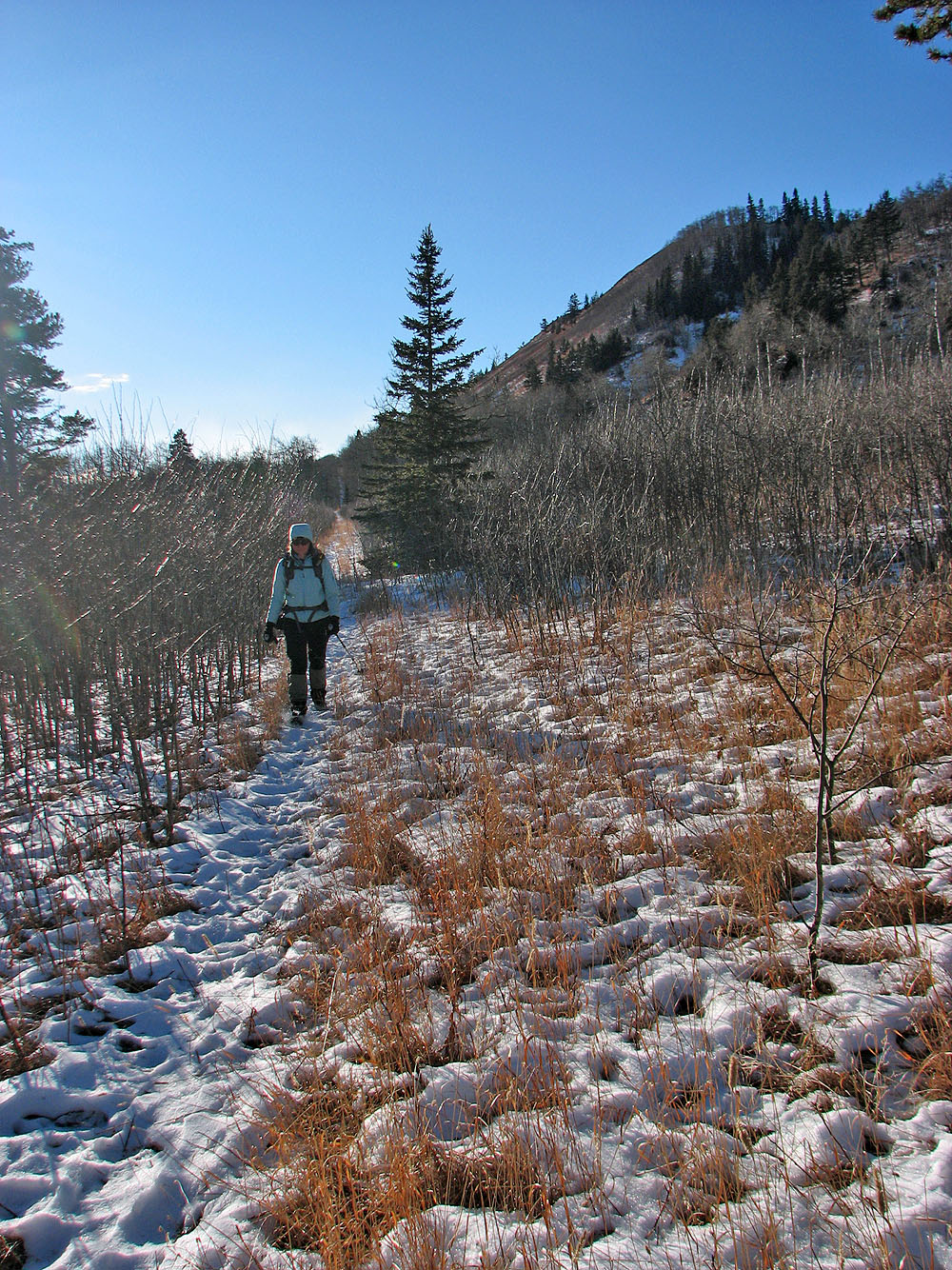 To avoid bushwhacking, we used a road that parallels the third ridge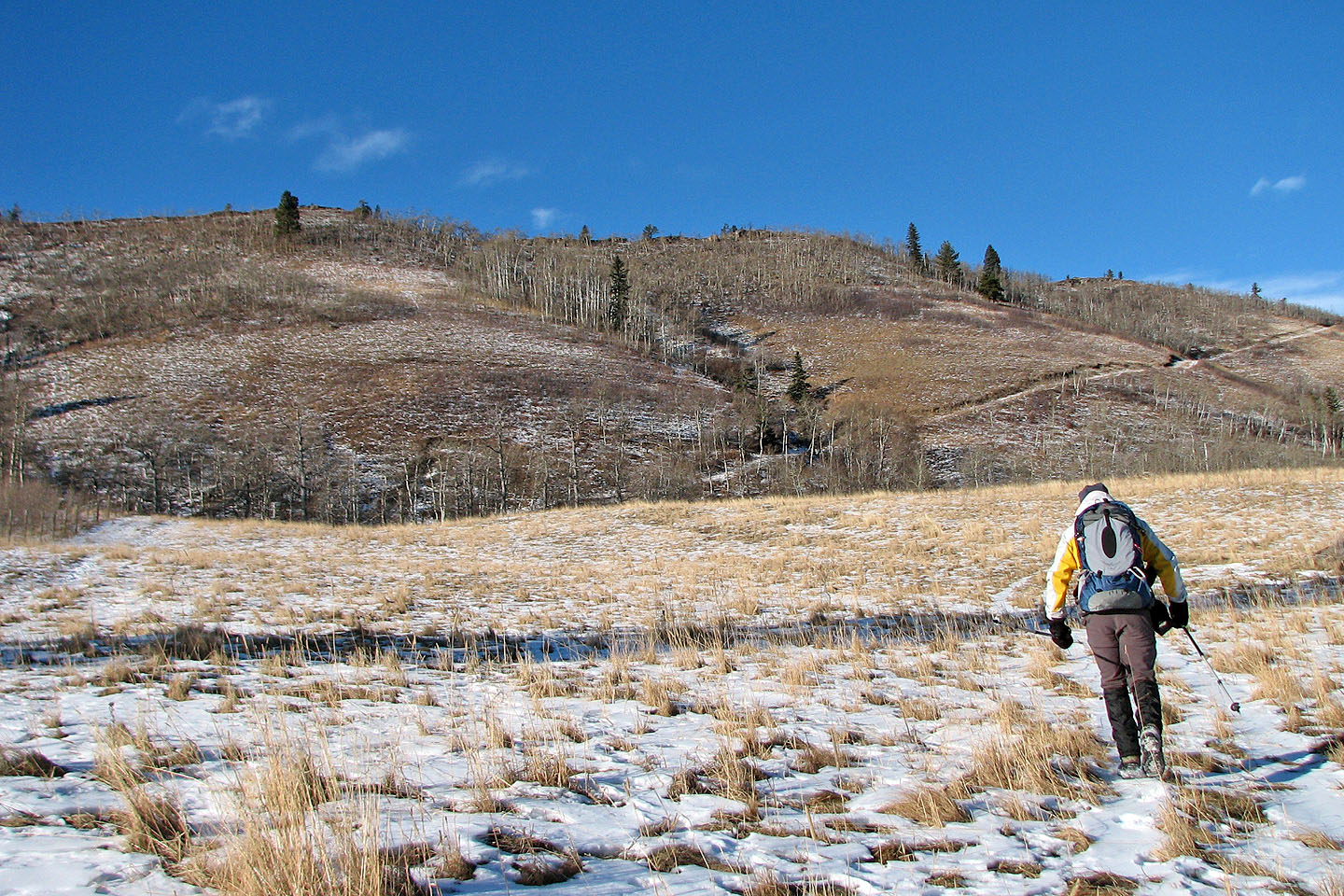 A road cuts into the slope below the summit of the third ridge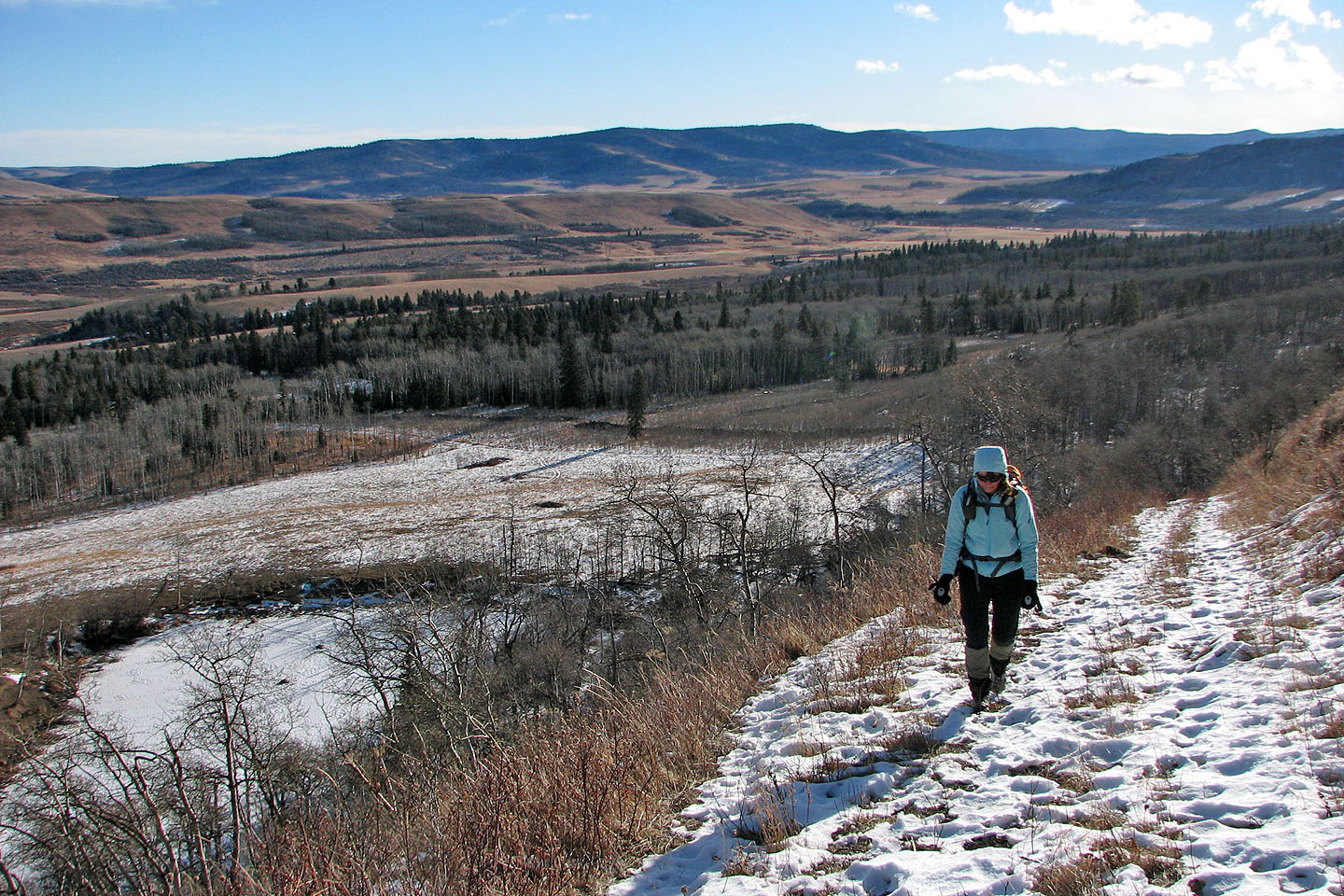 On the road mentioned in the previous photo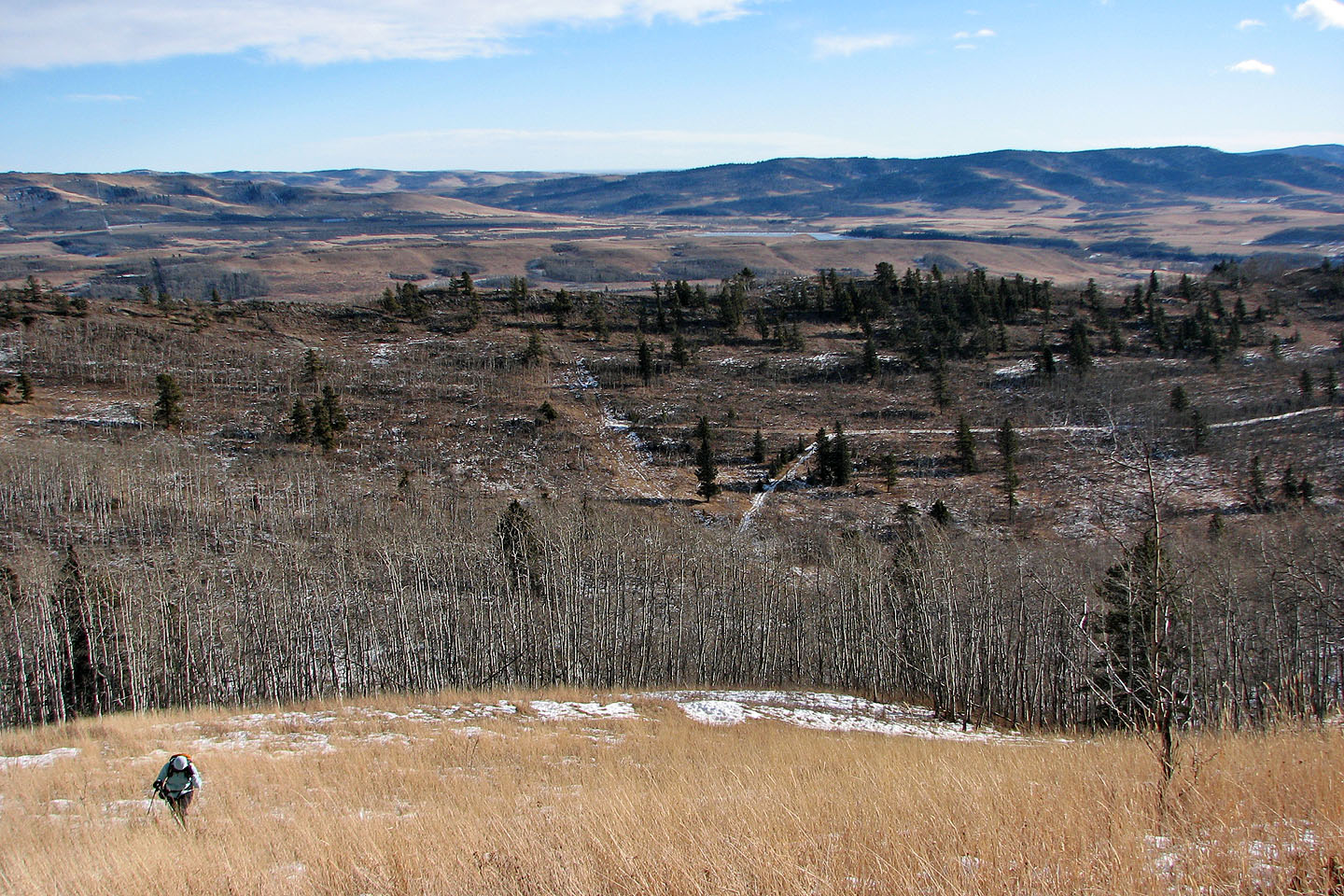 We left the third ridge behind as we ascended the fourth ridge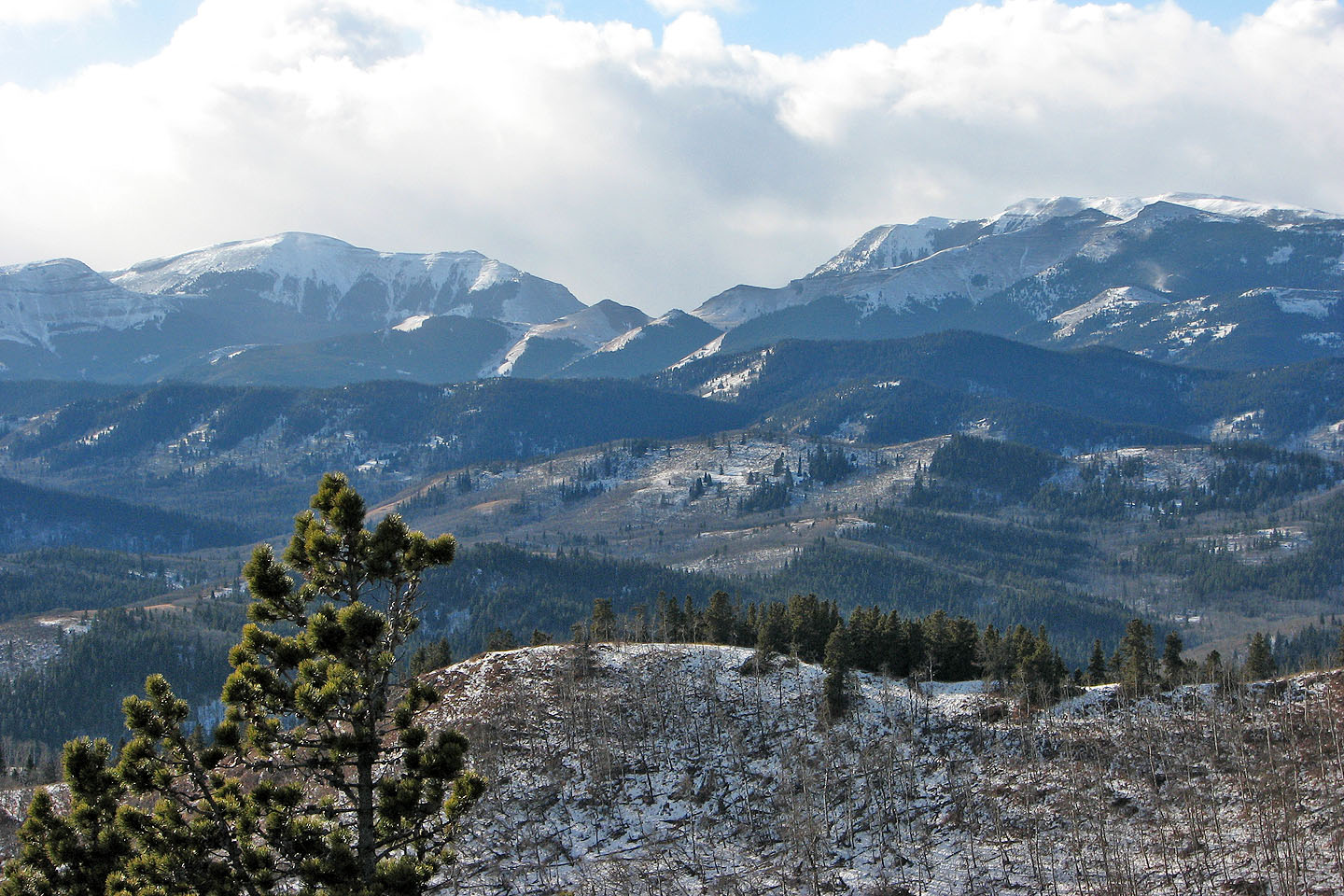 View from the summit looking southwest. Windy Peak and Mount Livingstone on the left.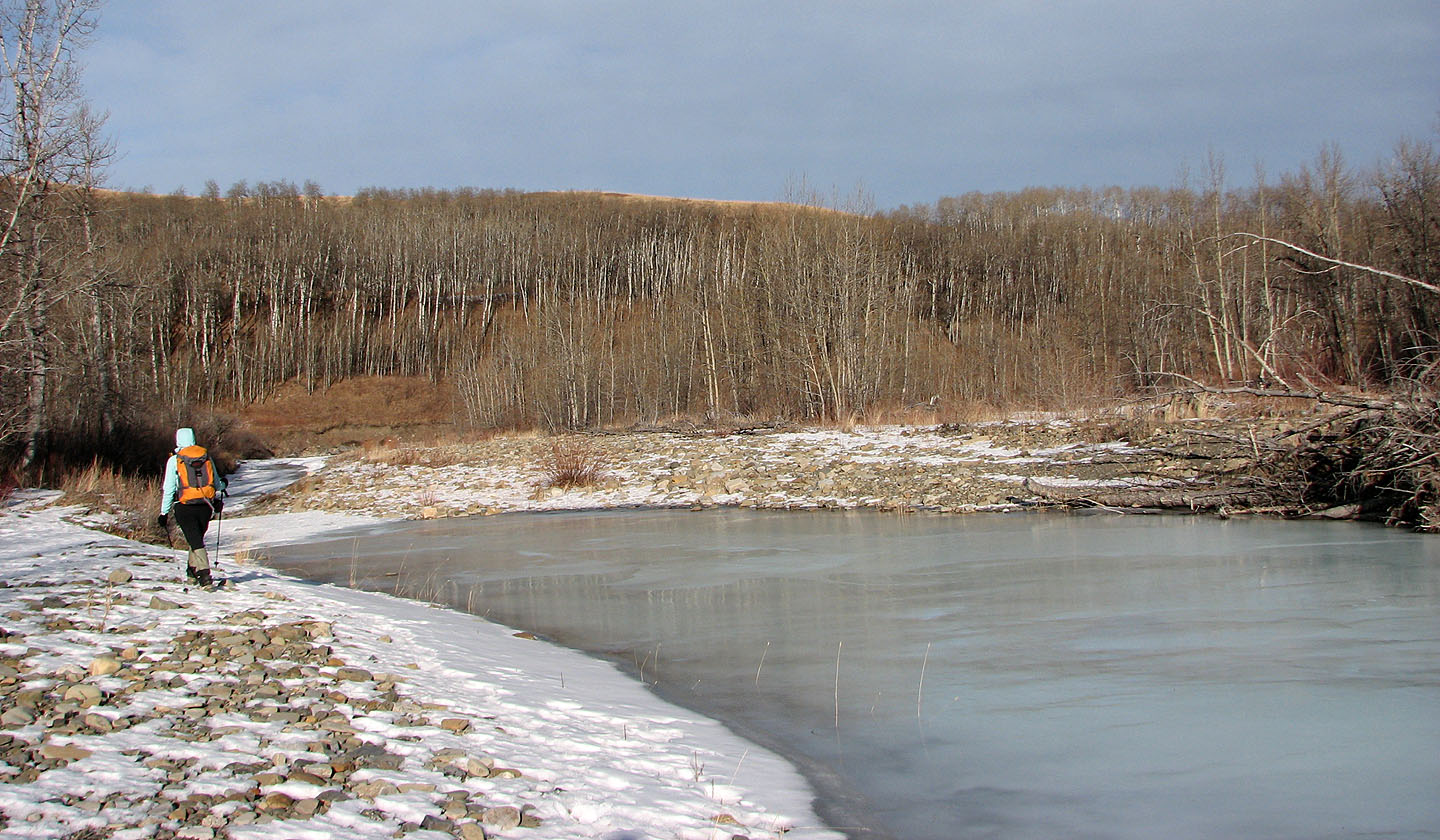 We reached Willow Creek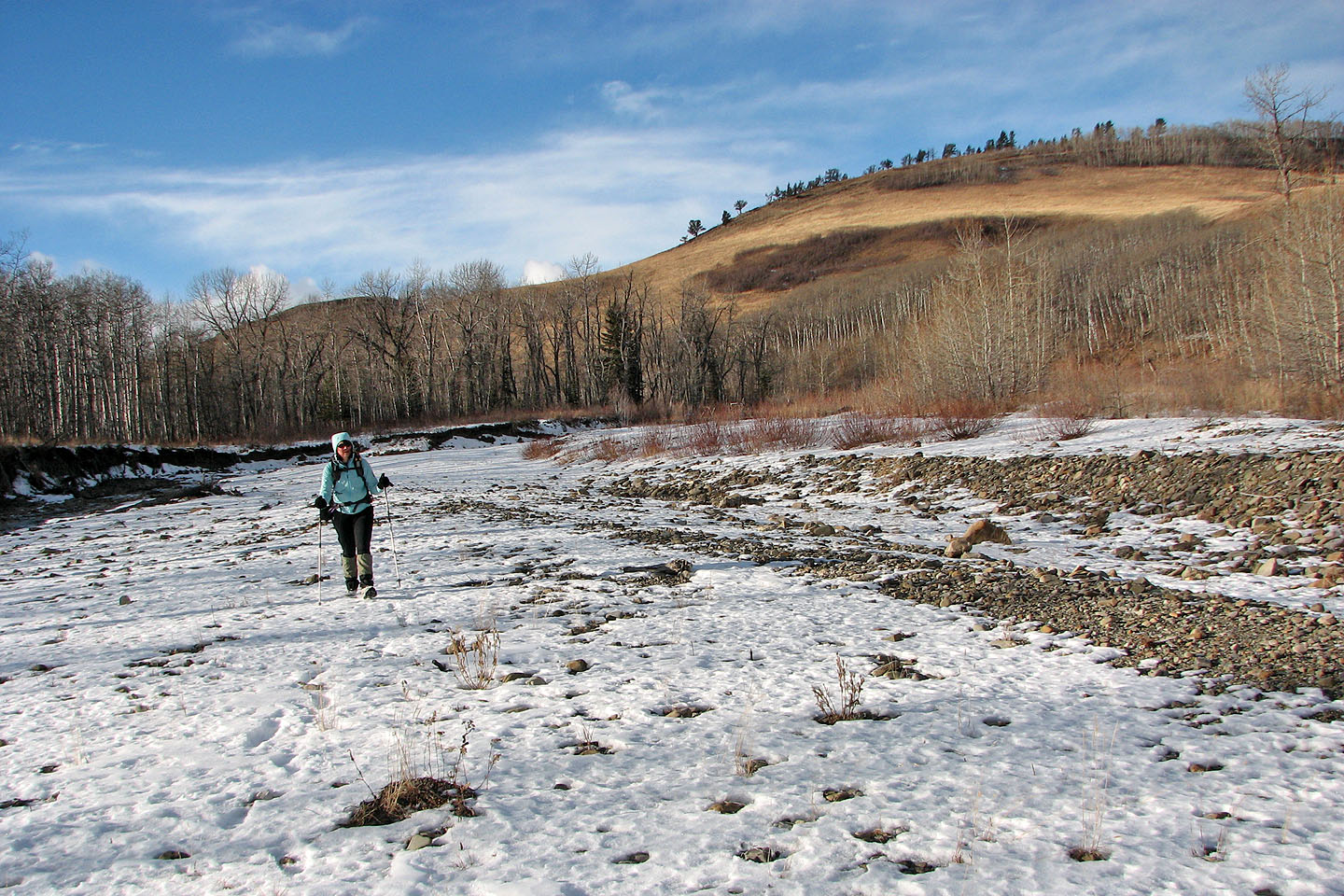 We hit a dry section on the creek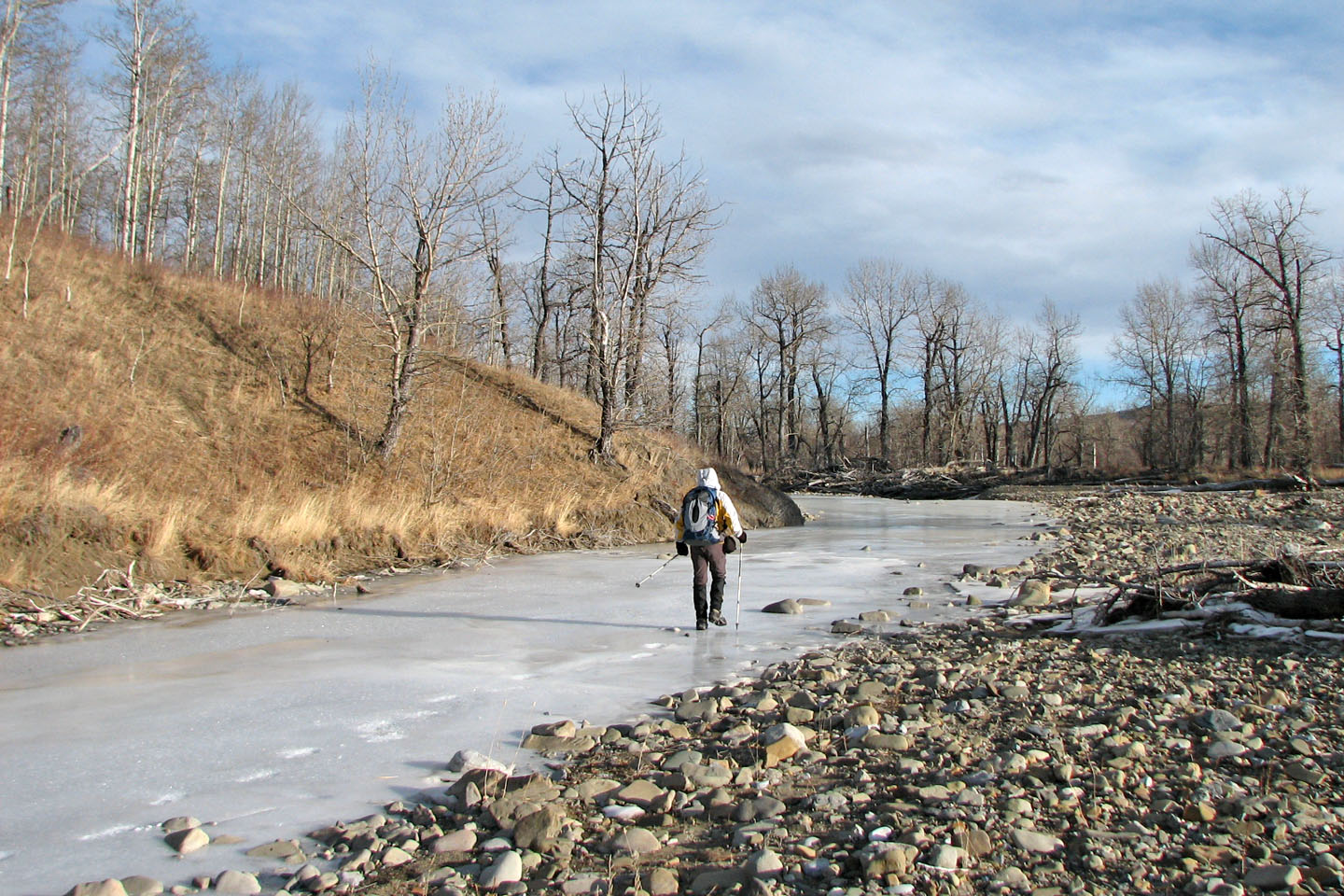 Following an icy section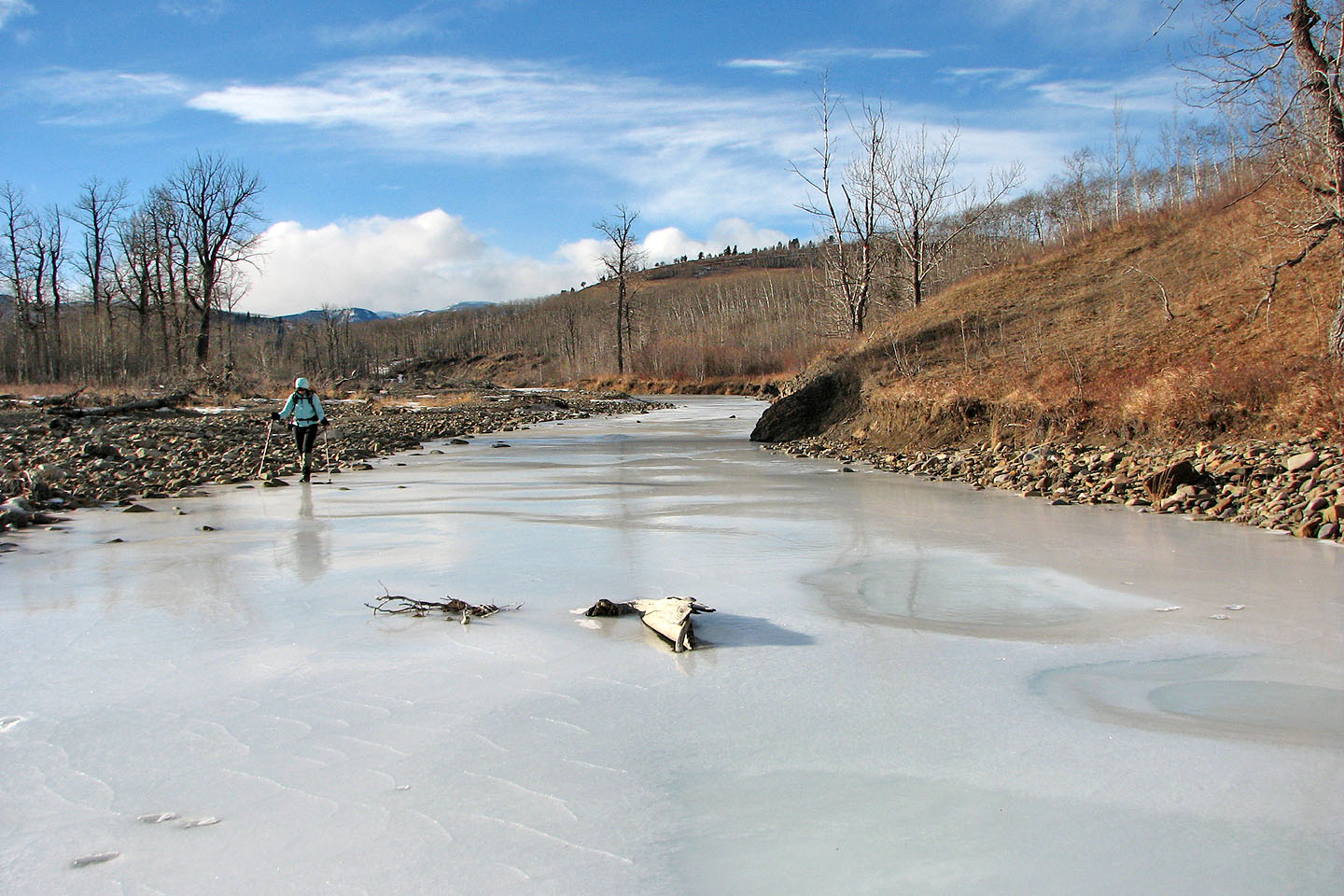 Much of the ice looked like shiny plastic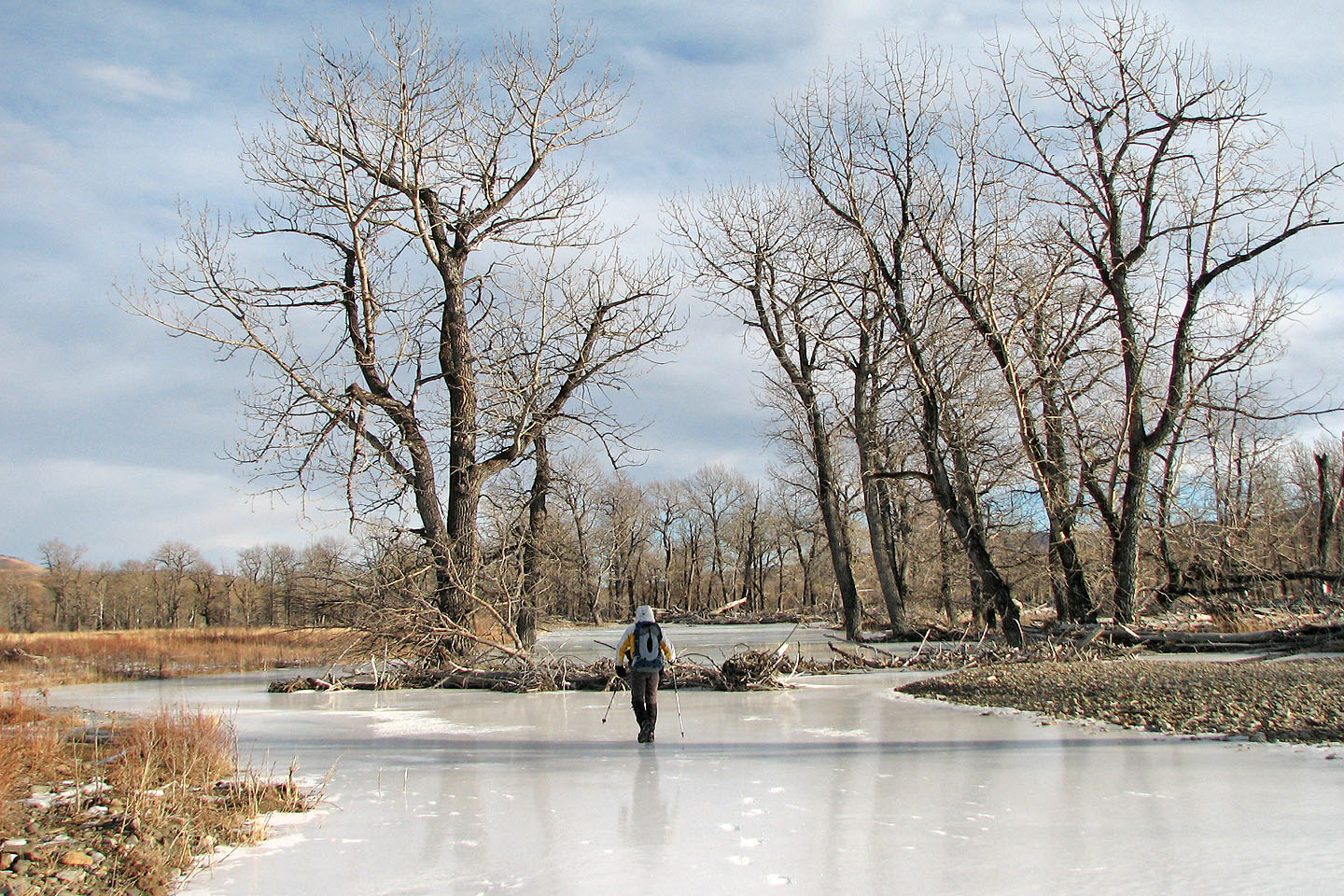 Here Willow Creek appears to have flooded before it froze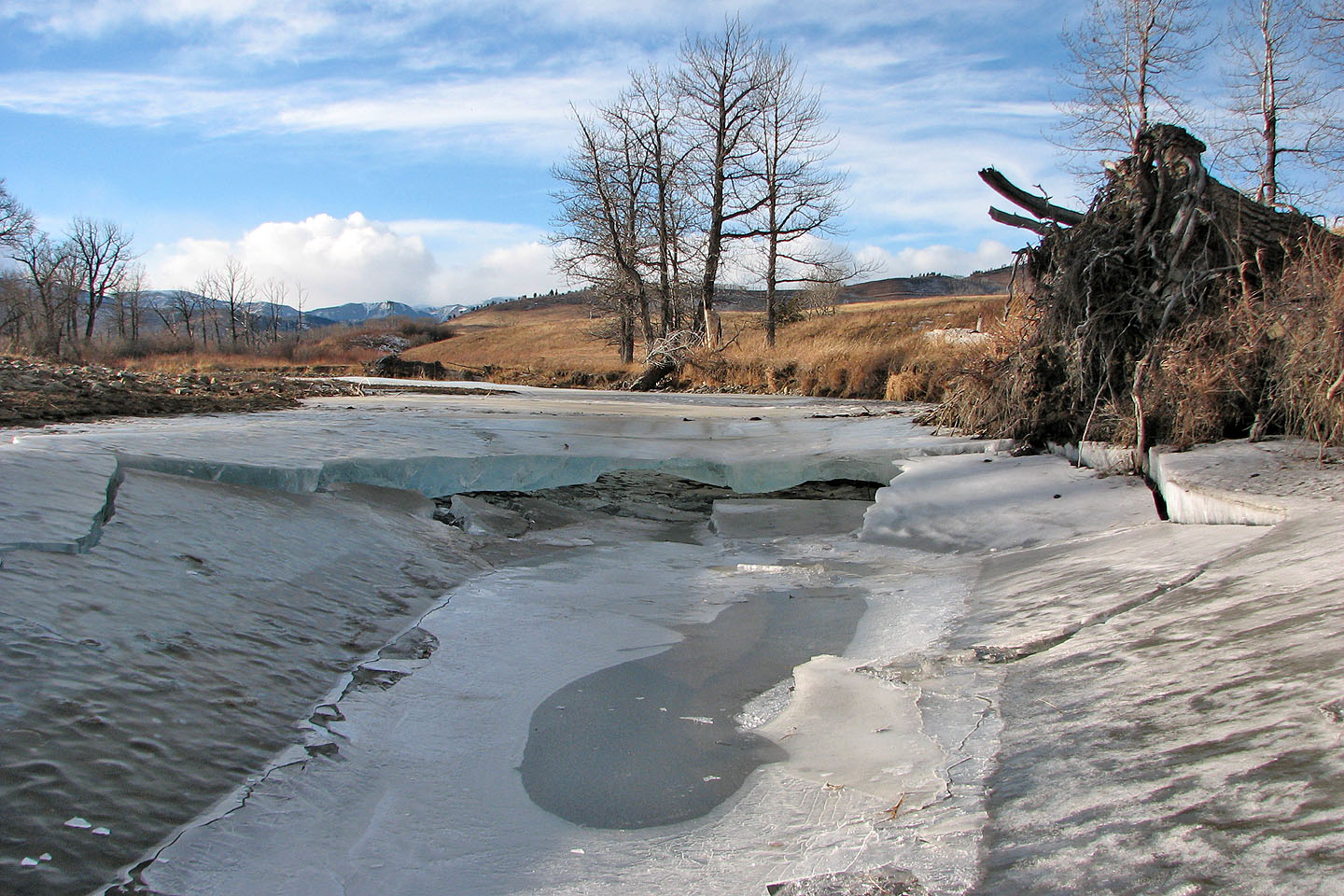 A collapsed section shows what lies beneath the ice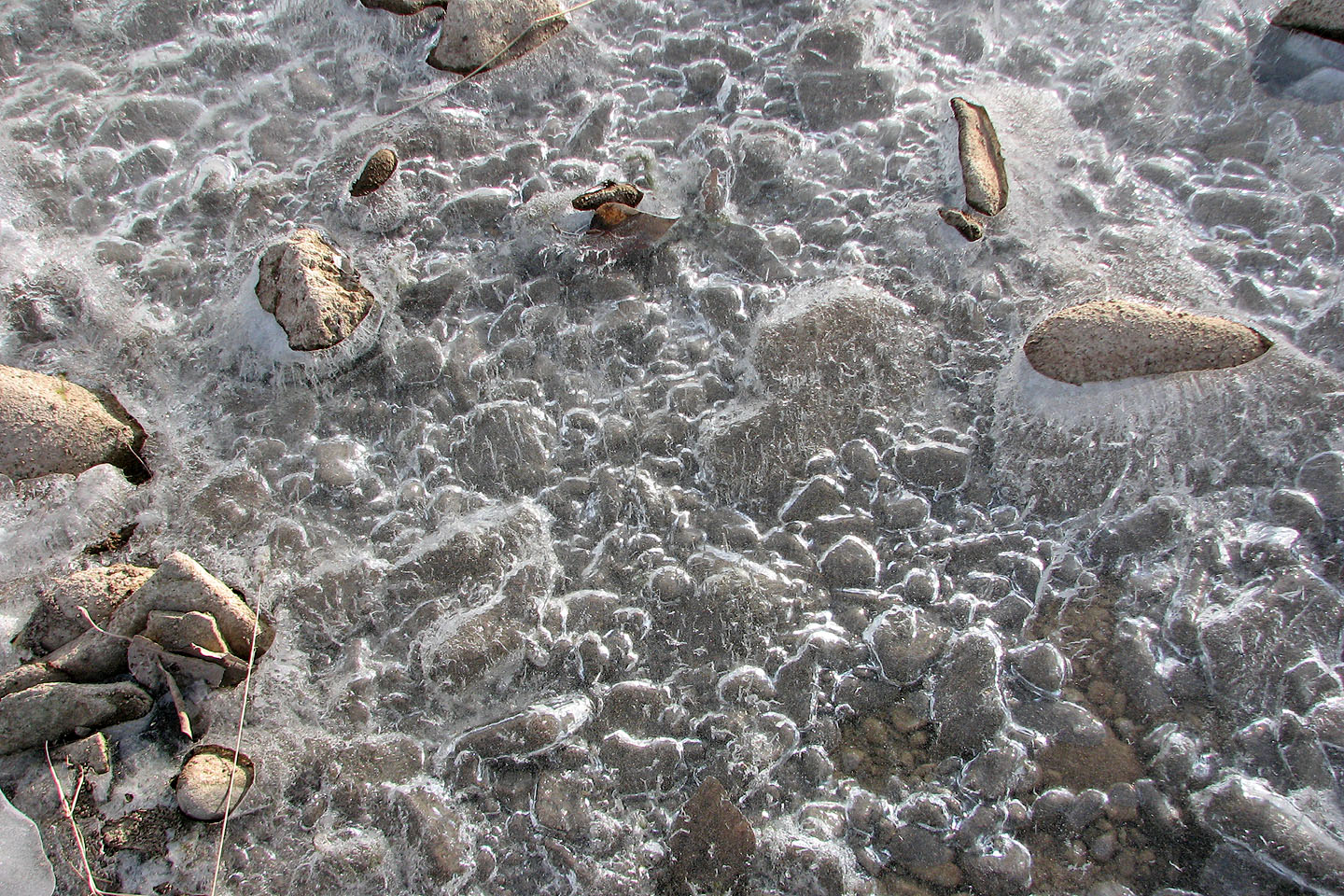 Air bubbles trapped under the ice create a pattern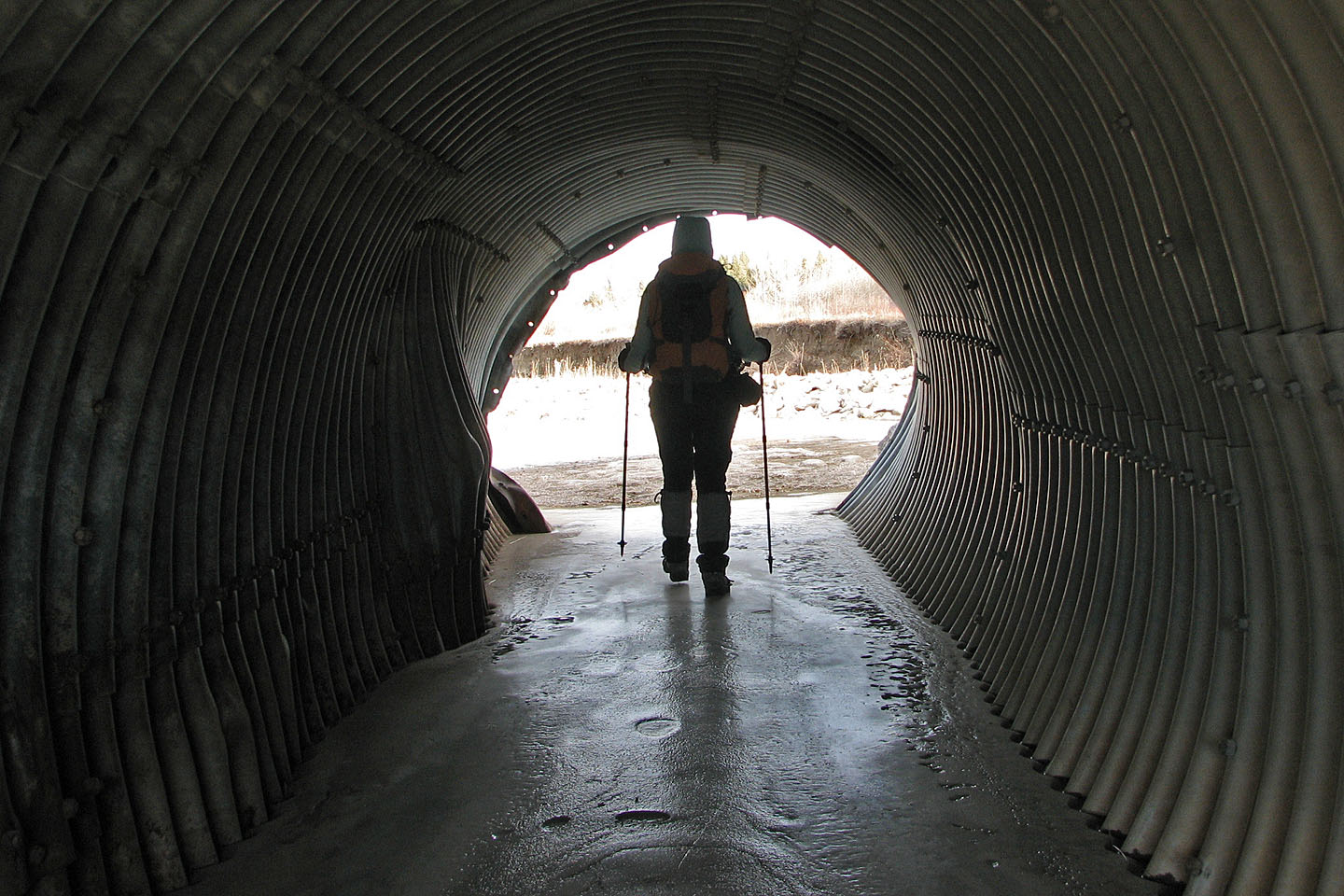 Here the creek flows through one of three culverts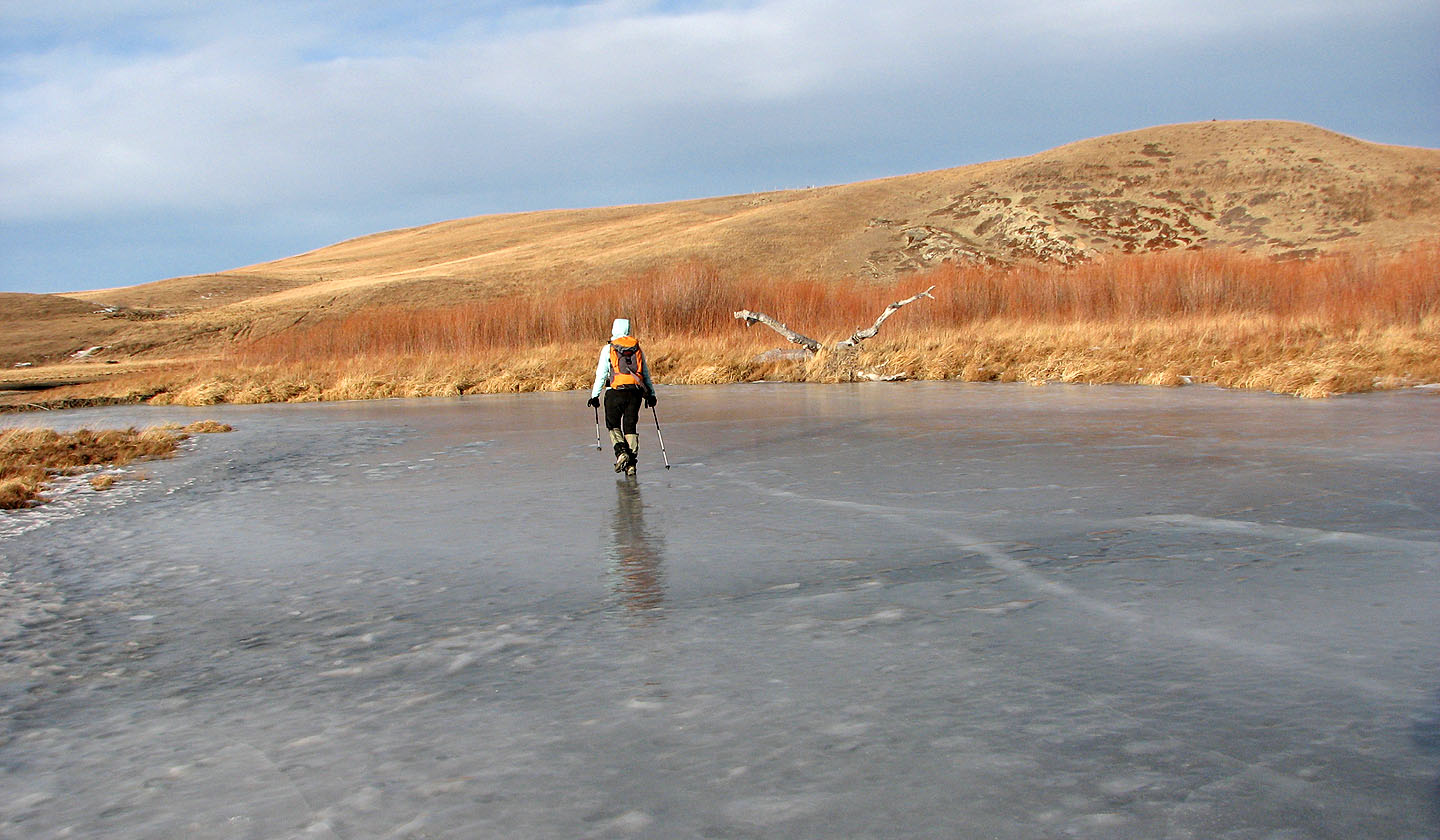 Near the reservoir, willows formed a thick wall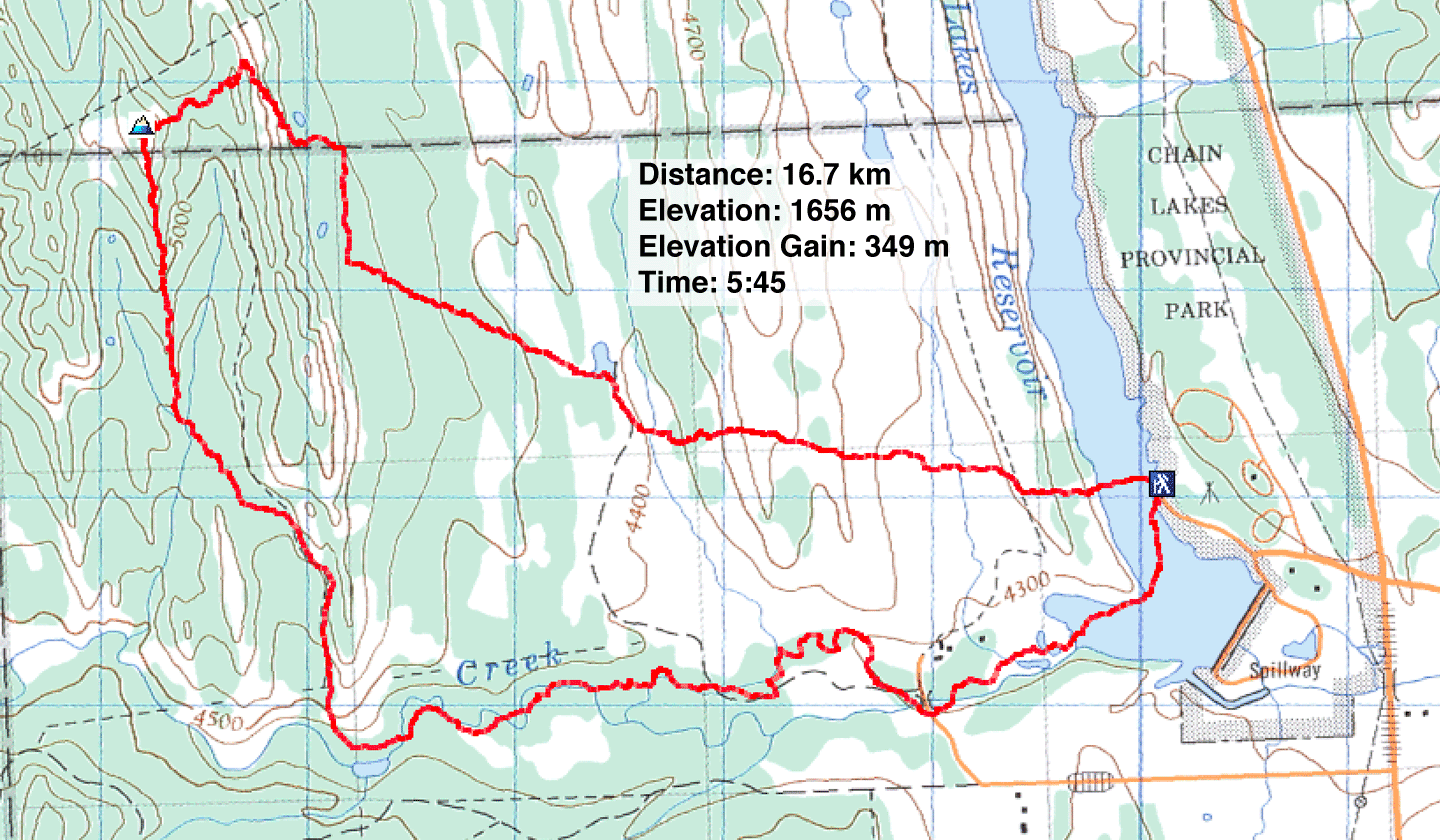 82 J/1 Langford Creek