bobspirko.ca | Home | Canada Trips | US Trips | Hiking | Snowshoeing | MAP | About
Limestone Mountain (attempt)
Kananaskis, Alberta
April 1, 2006
Limestone Mountain appears to be innocuous, but looks are deceiving. This little mountain packed more scrambling than we anticipated.
Taking Andrew Nugara's suggestion, we ascended the south ridge. Instead of following Rocky Creek, however, we headed directly up the slope. The lower slopes were well treed which, in turn, held a fair amount of snow. But once we broke free of the trees, the snow all but disappeared.
The ridge soon leads to firm rock. With a sheer drop on the right and steep, snow-covered slopes on the left, there was little choice save to scramble directly up the ridge. When the exposure proved too much for Dinah, she stayed back while I continued on. I was hoping things would improve so I could convince her to continue, but higher up there appeared to be more difficult and exposed scrambling. I was about 100 m short of the summit when I turned back. I thought we might be able to ascend the grassy ledge below the rock ridge on the right so we backtracked until we could reach it. Soon after heading up the ledge, we hit a steep slope covered in snow. I took a step only to slip on hidden ice. Sliding here could have left me going over a cliff, so I beat a hasty retreat and gave up on our attempt. On the way back down to the car we picked up two hitchhikers: ticks! It looks like a another bad year for ticks.
Postscript: I returned to LImestone Mountain in 2012 and hiked to the summit using the northwest ridge.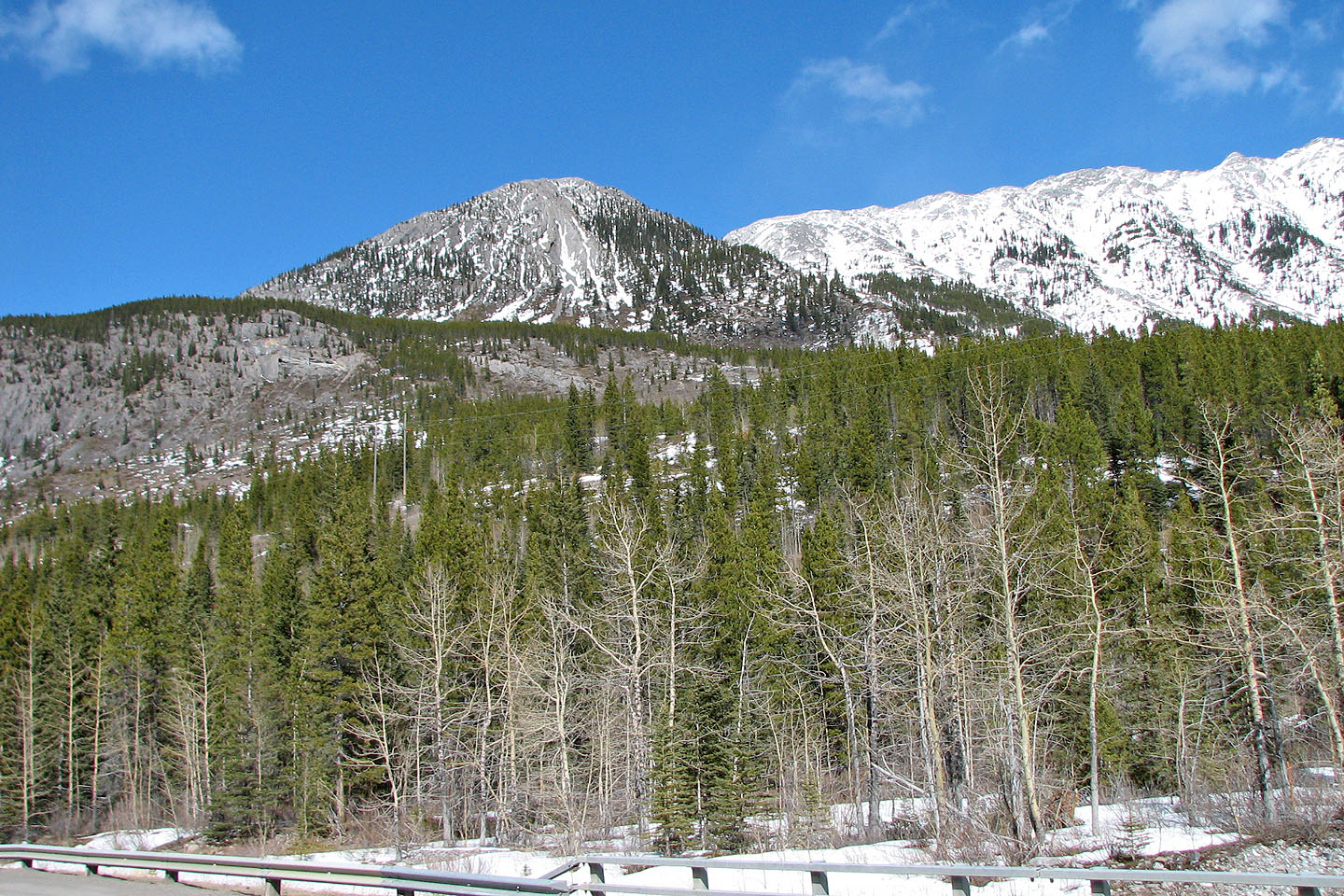 View of Limestone Mountain from the highway. The route follows the ridge on the right.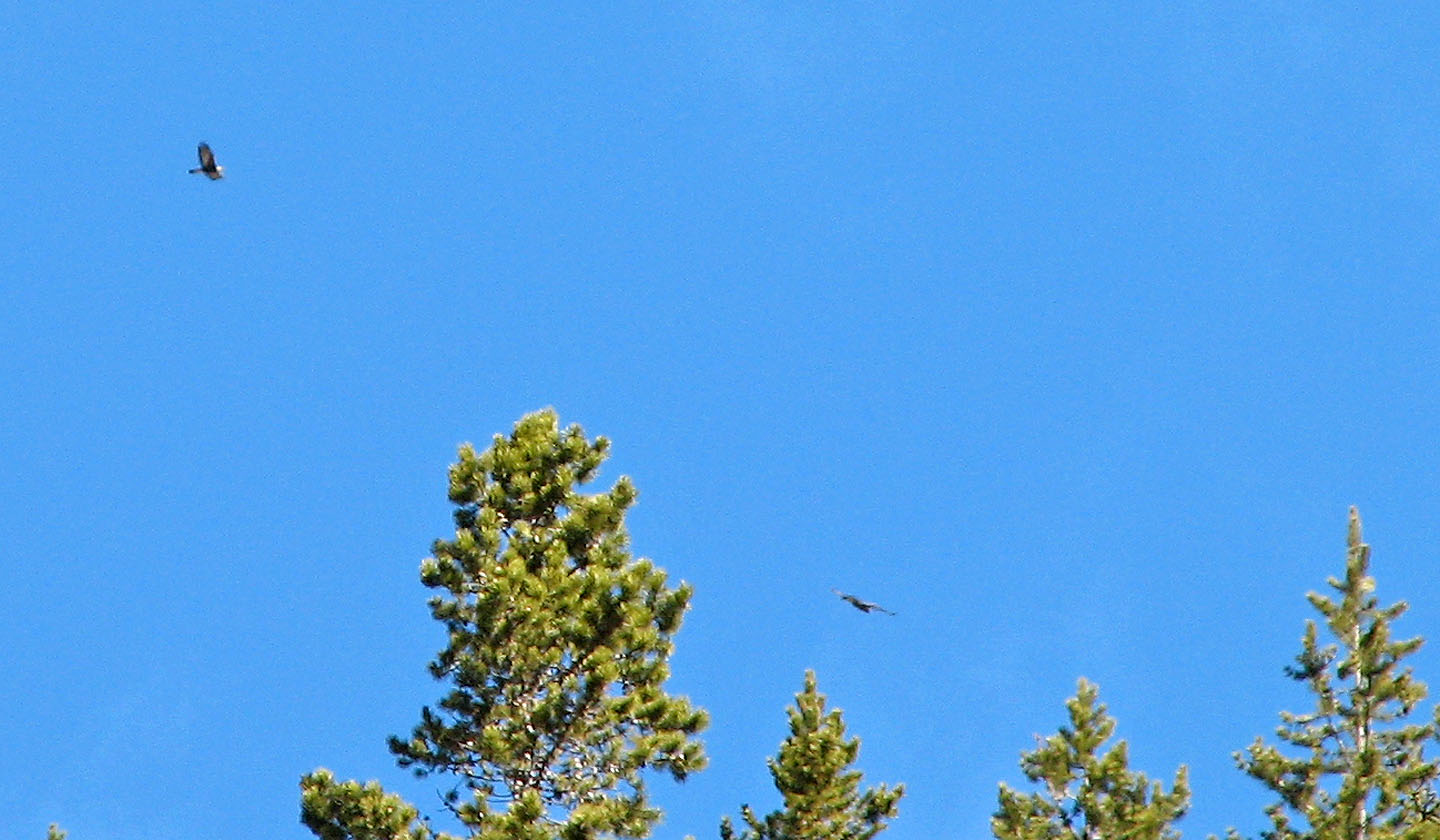 Two of three bald eagles we saw circling above the peak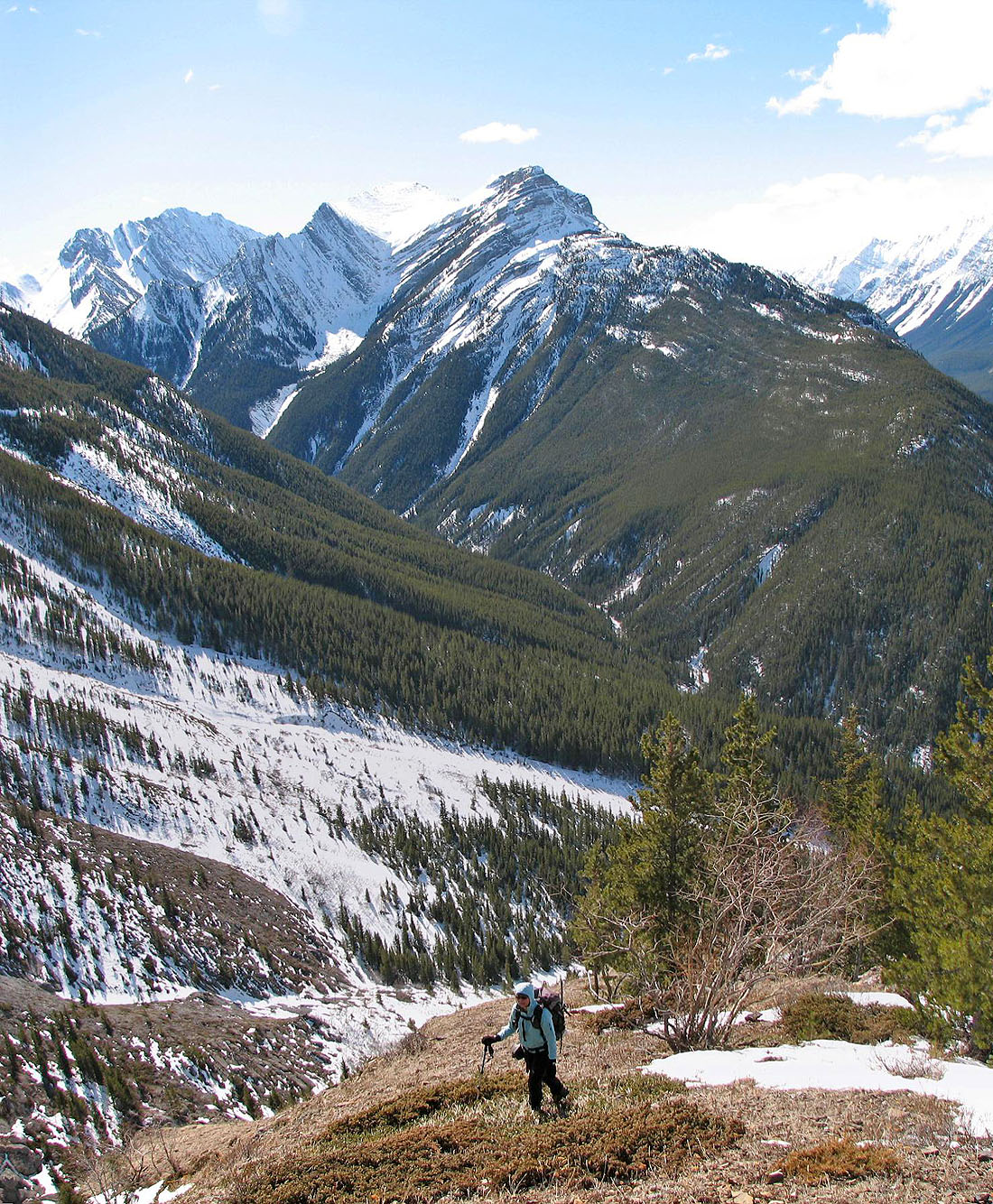 Opal North Peak sets the background as we climbed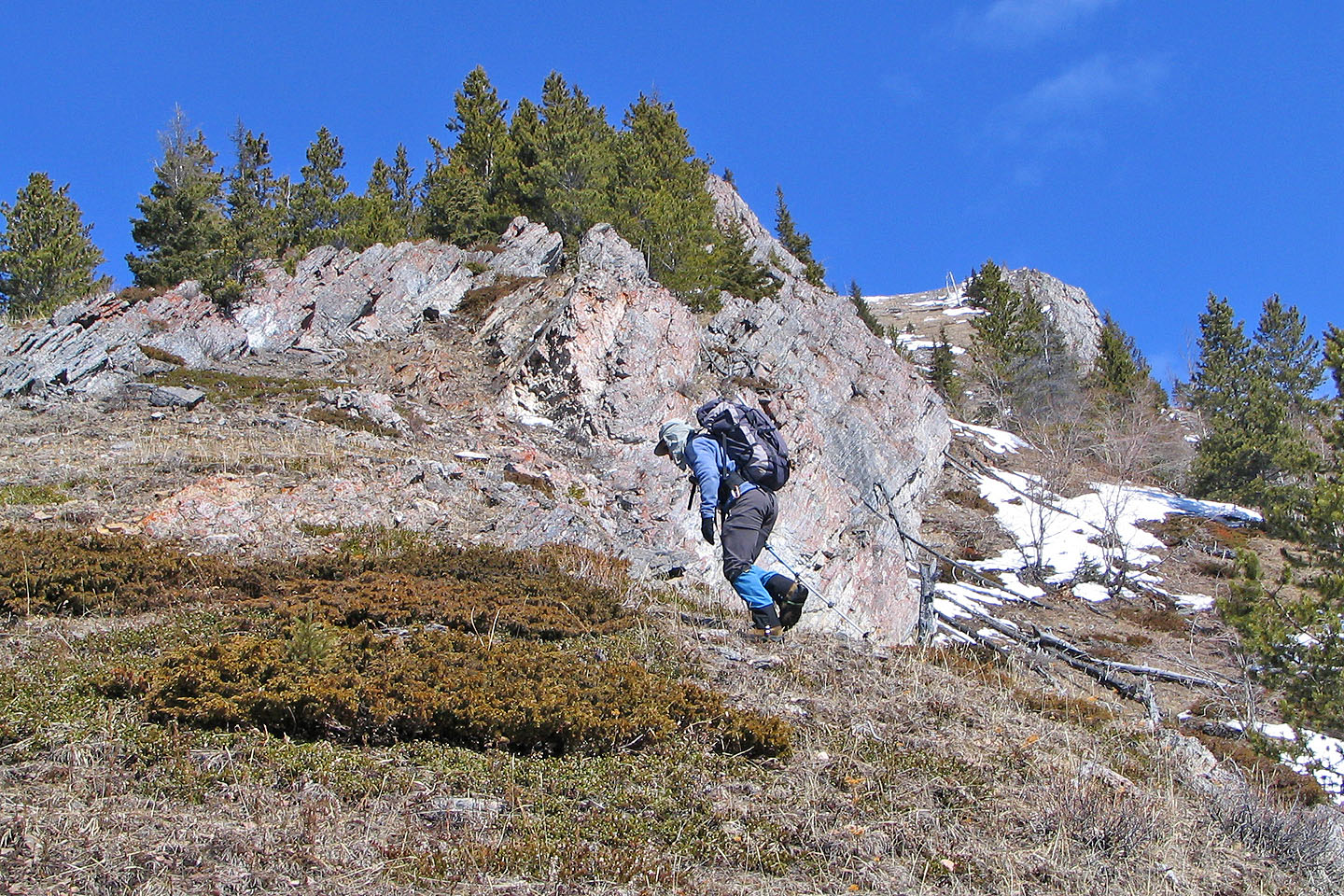 Approaching the rocks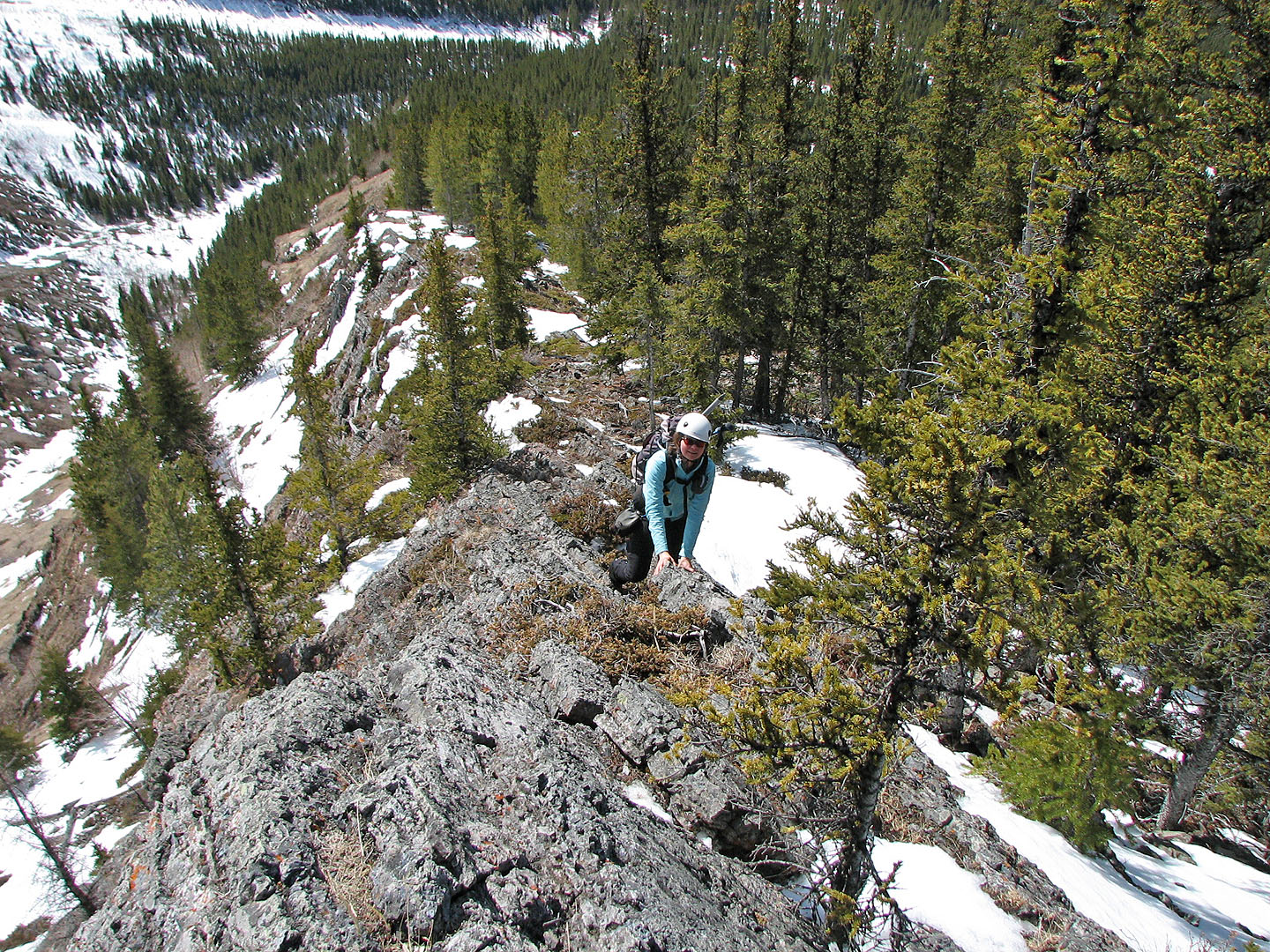 Soon we start scrambling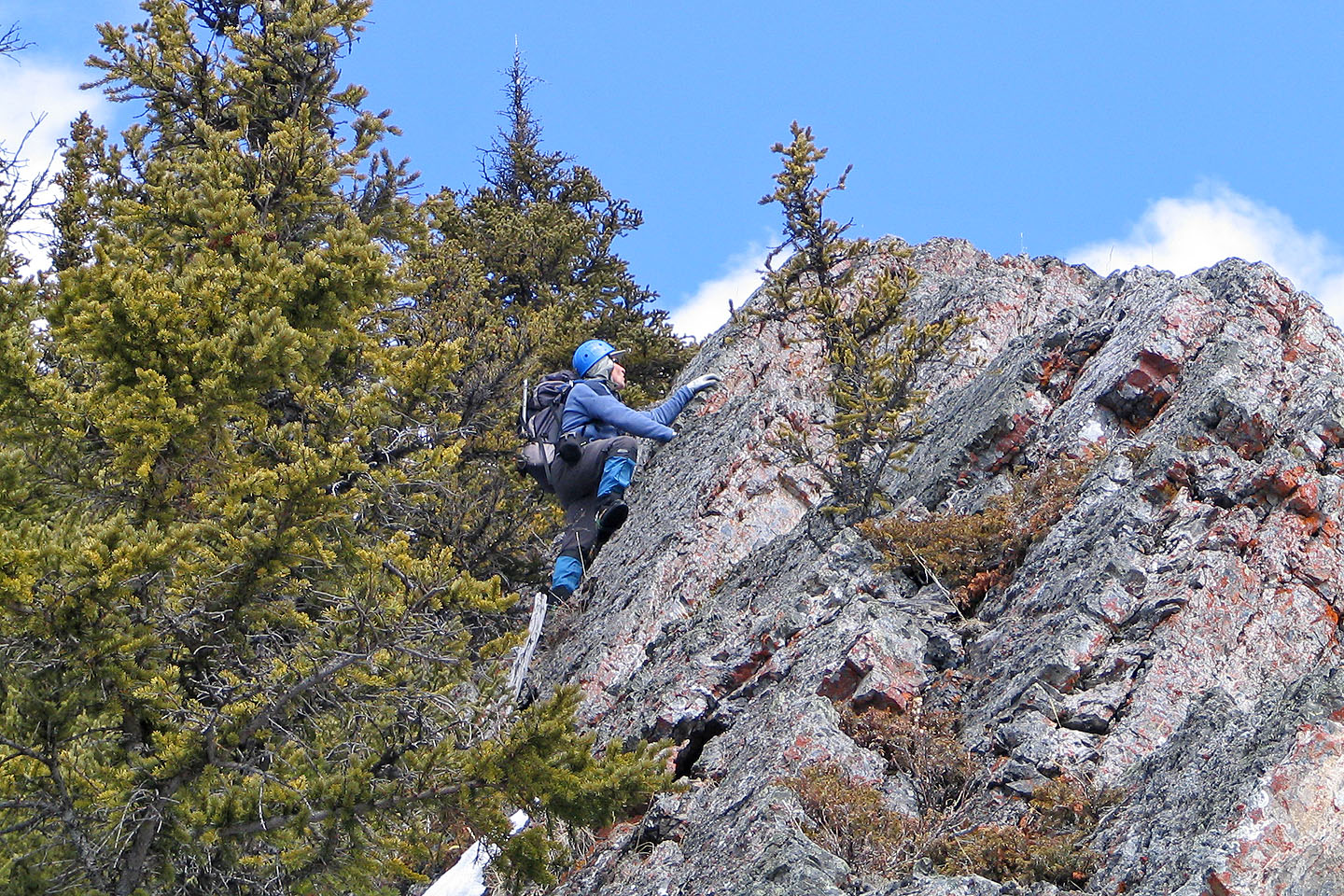 Scrambling up steep rock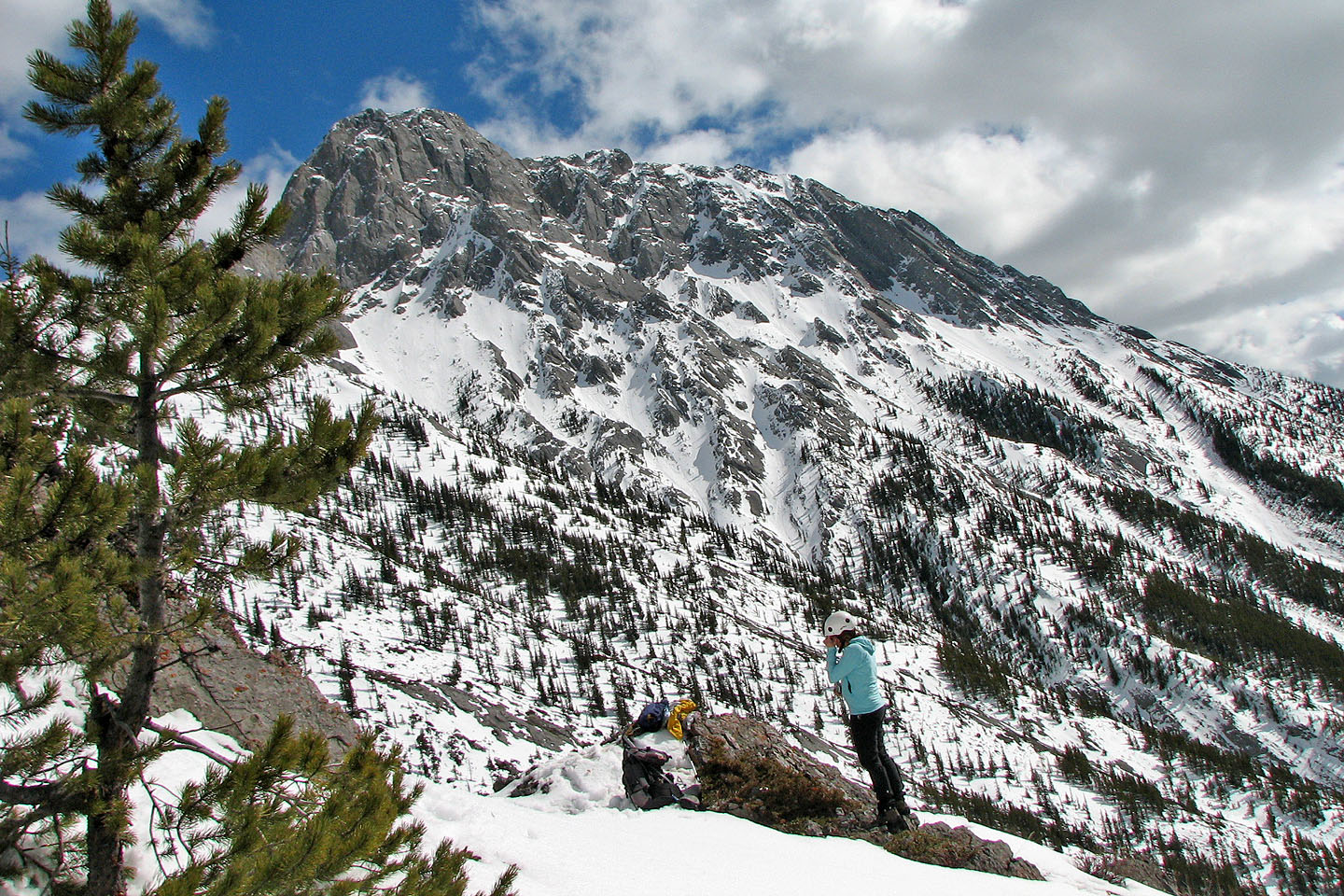 The Wedge fills the view on our right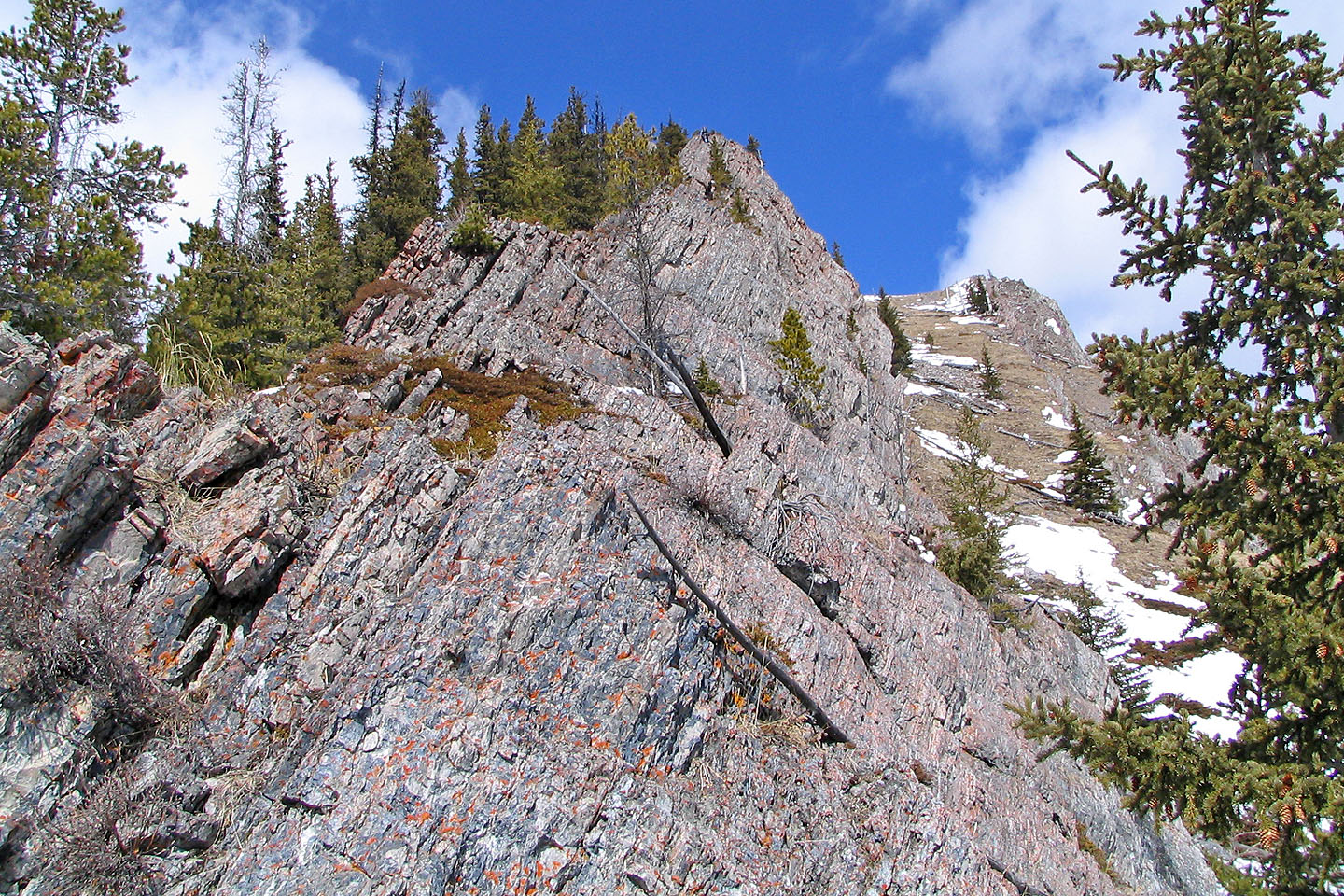 I'm a speck on the rock just below the skyline (mouse over for a close-up)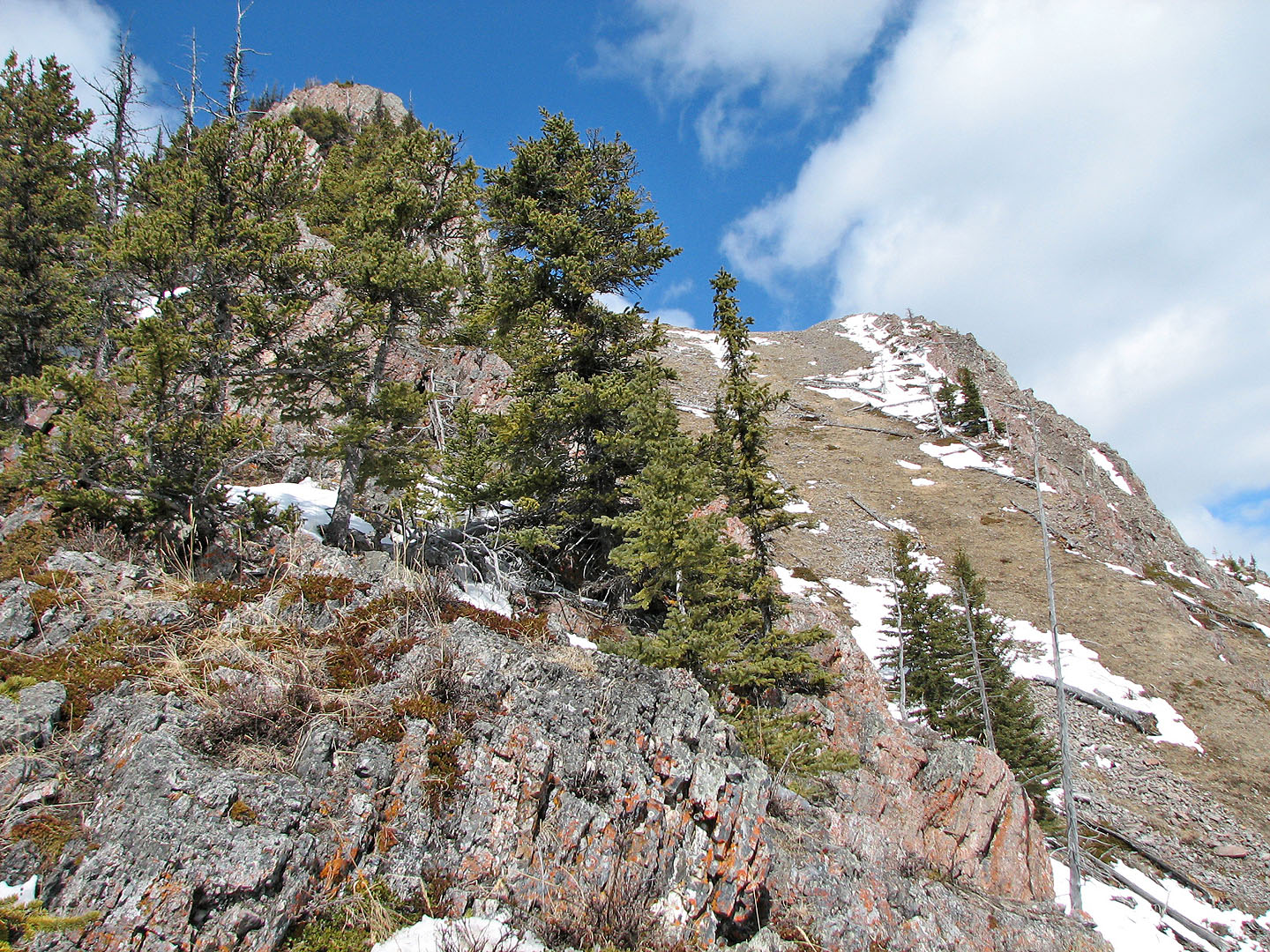 View ahead where I turned back. Later we would try the broad ledge on the right but weren't able to reach it.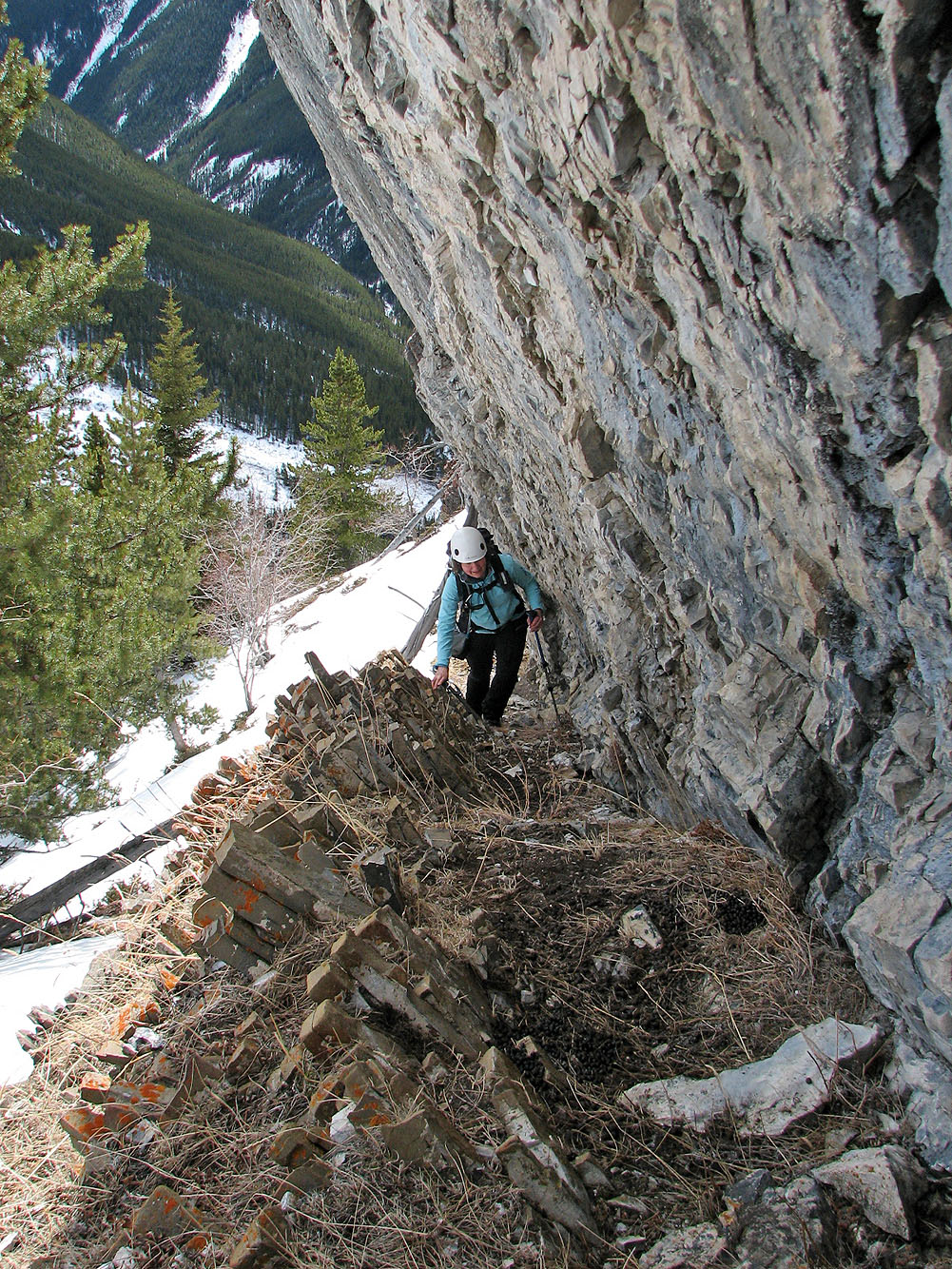 On the ledge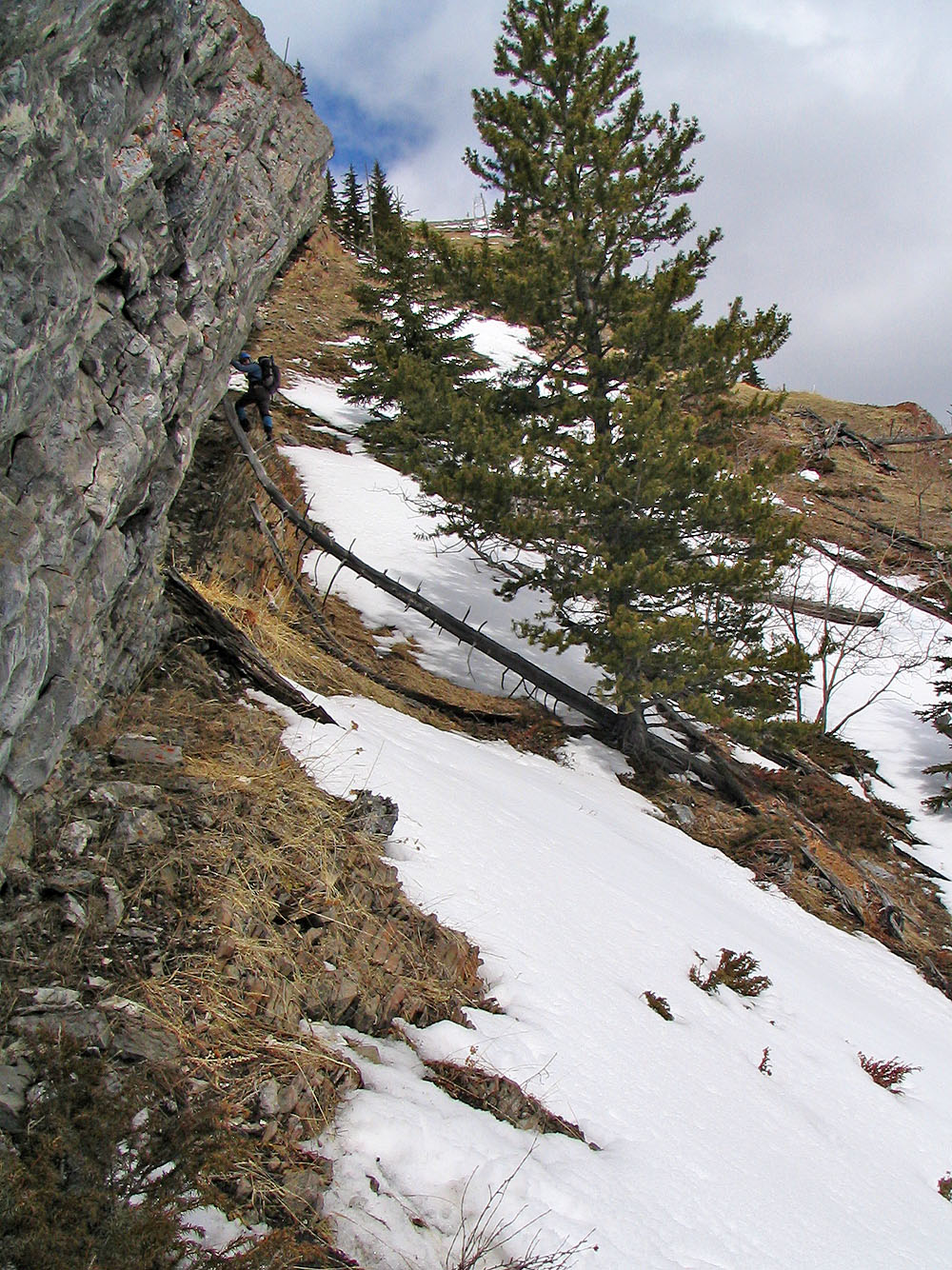 Snow on the steep slope made it hazardous to continue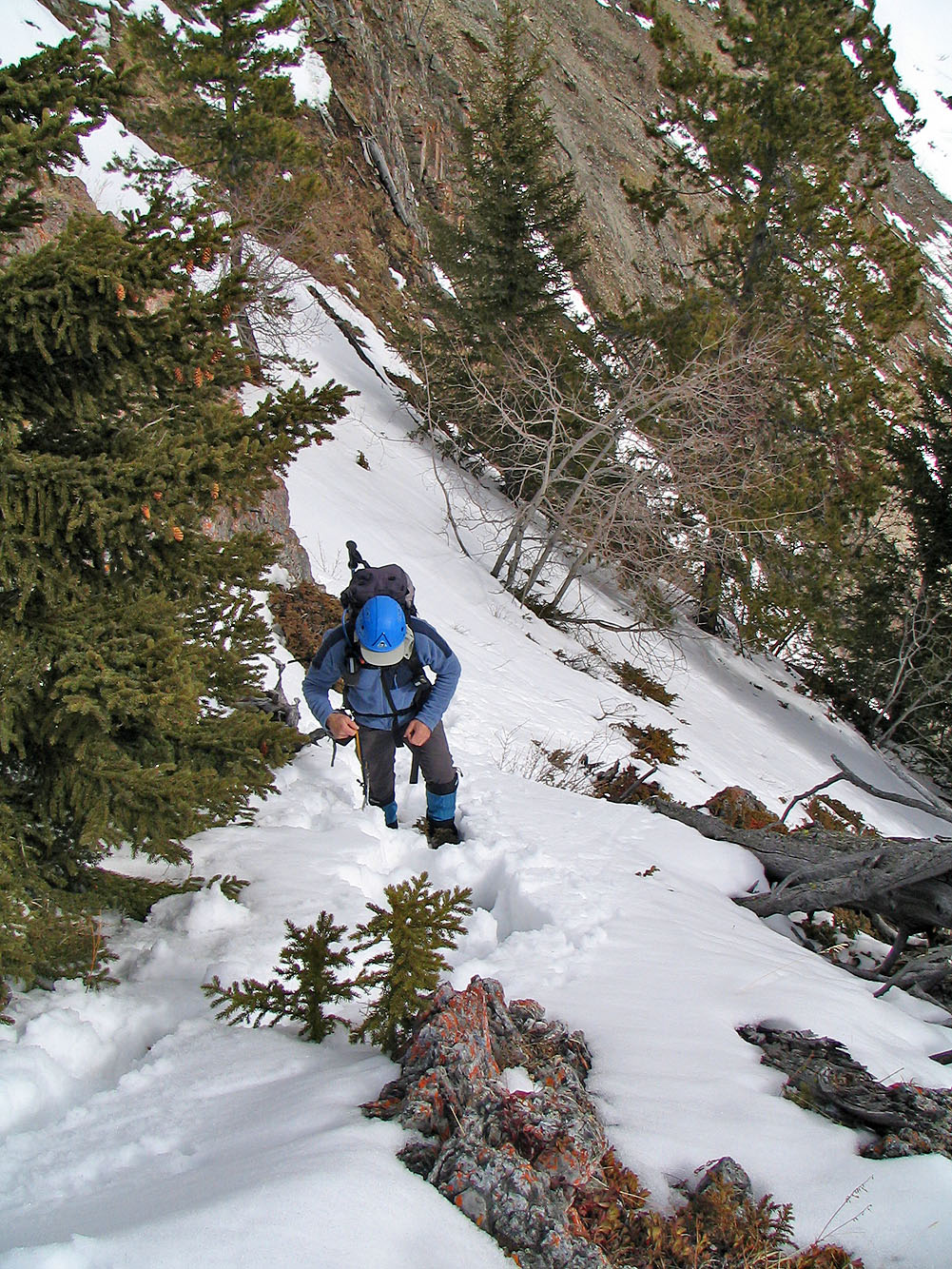 Returning from the ledge. Still lots of snow in some spots.