bobspirko.ca | Home | Canada Trips | US Trips | Hiking | Snowshoeing | MAP | About

South End of Hell's Ridge
Kananaskis, Alberta
March 7, 2009
Distance: 6.9 km
Cumulative Elevation Gain: 483 m
I don't expect Hell's Ridge to ever become popular, but for Dinah and I it's highest point was a suitable winter destination.
We parked immediately south of the Etherington Creek bridge on Highway 940. Our plan: start up Etherington Creek trail before gaining the high point on Hell's Ridge at 702790 and traversing south to the summit.
We hiked in knee-deep snow up the trail a short distance before leaving it to gain the ascent ridge leading to the high point. It was mostly treed, but a few breaks permitted views west. Even so, light snowfall prevented clear sights. There was little deadfall on the ascent ridge, and snow wasn't a problem; we reached the high point without difficulty.
From the high point, we spied the summit nearly 2 km away. It didn't appear much higher (it turned out to be 35 m higher). The ridge traverse was more arduous than the ascent because of deep snow and deadfall. I was hoping for a break in the trees to study the scenery east, but there wasn't one. After we reached the summit we didn't stay long and returned the same way.
The trip had little to offer, especially because of the poor visibility. But having done it, we can say we went to Hell and back, Hell's Ridge that is. (For an easier trip and better scenery see the North End.)

We passed by sheep at Highwood Junction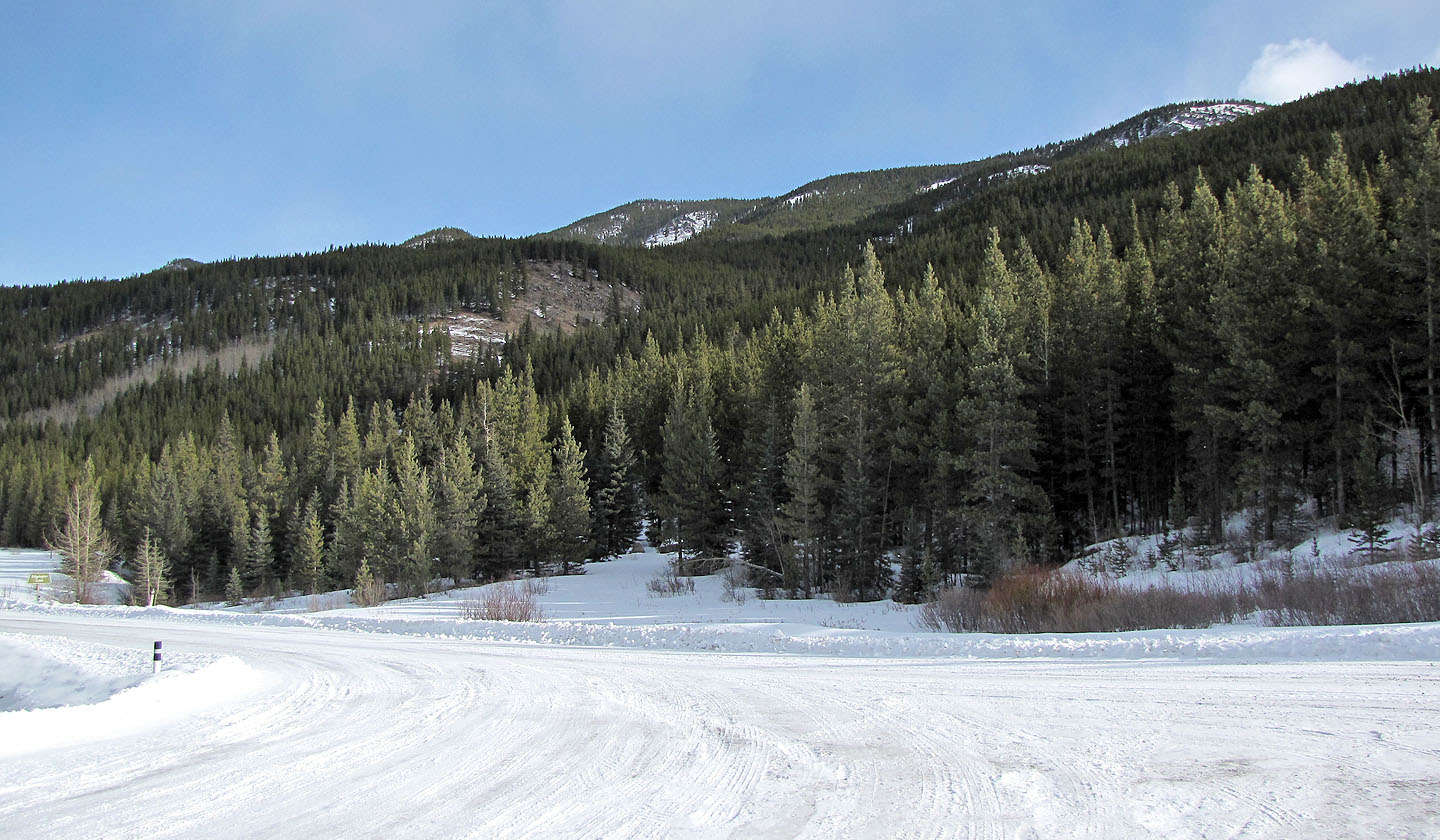 From our car we crossed HWY 940 and started up the snow-covered trail. We soon left it to reach the open slope and ridge on the left. We followed the ridge to the high point on the right.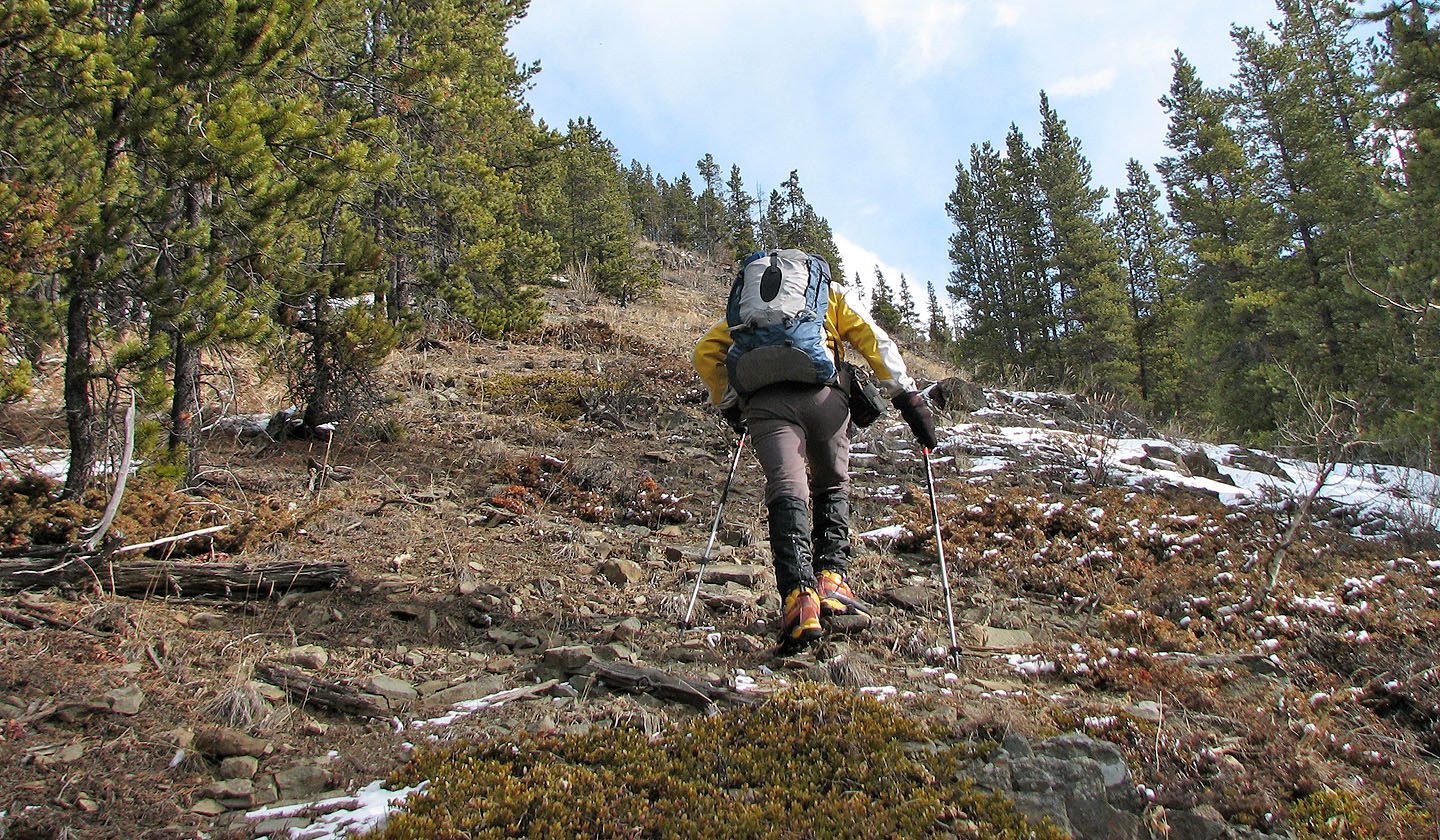 Hiking up the open slope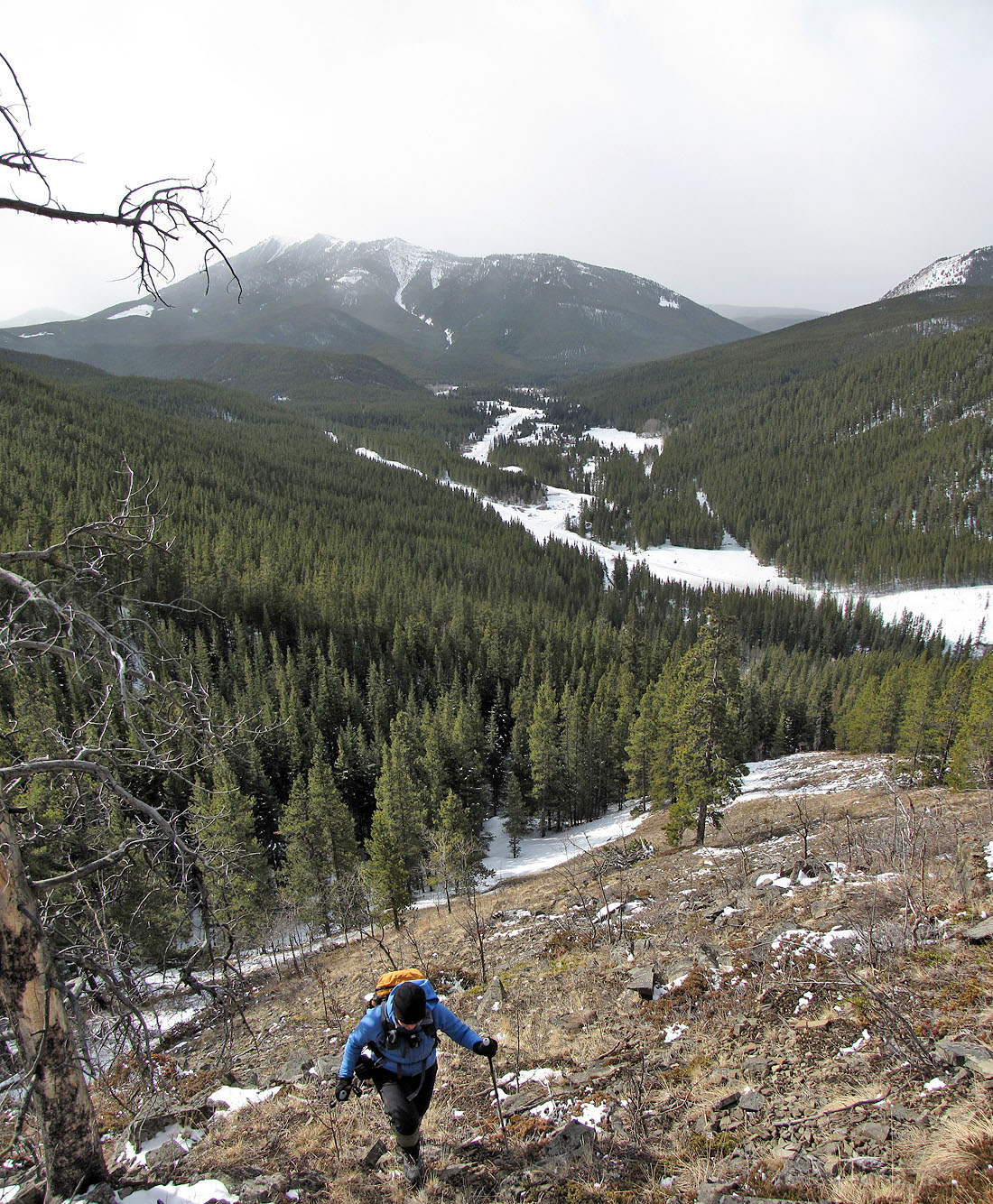 Raspberry Ridge behind and Etherington Creek below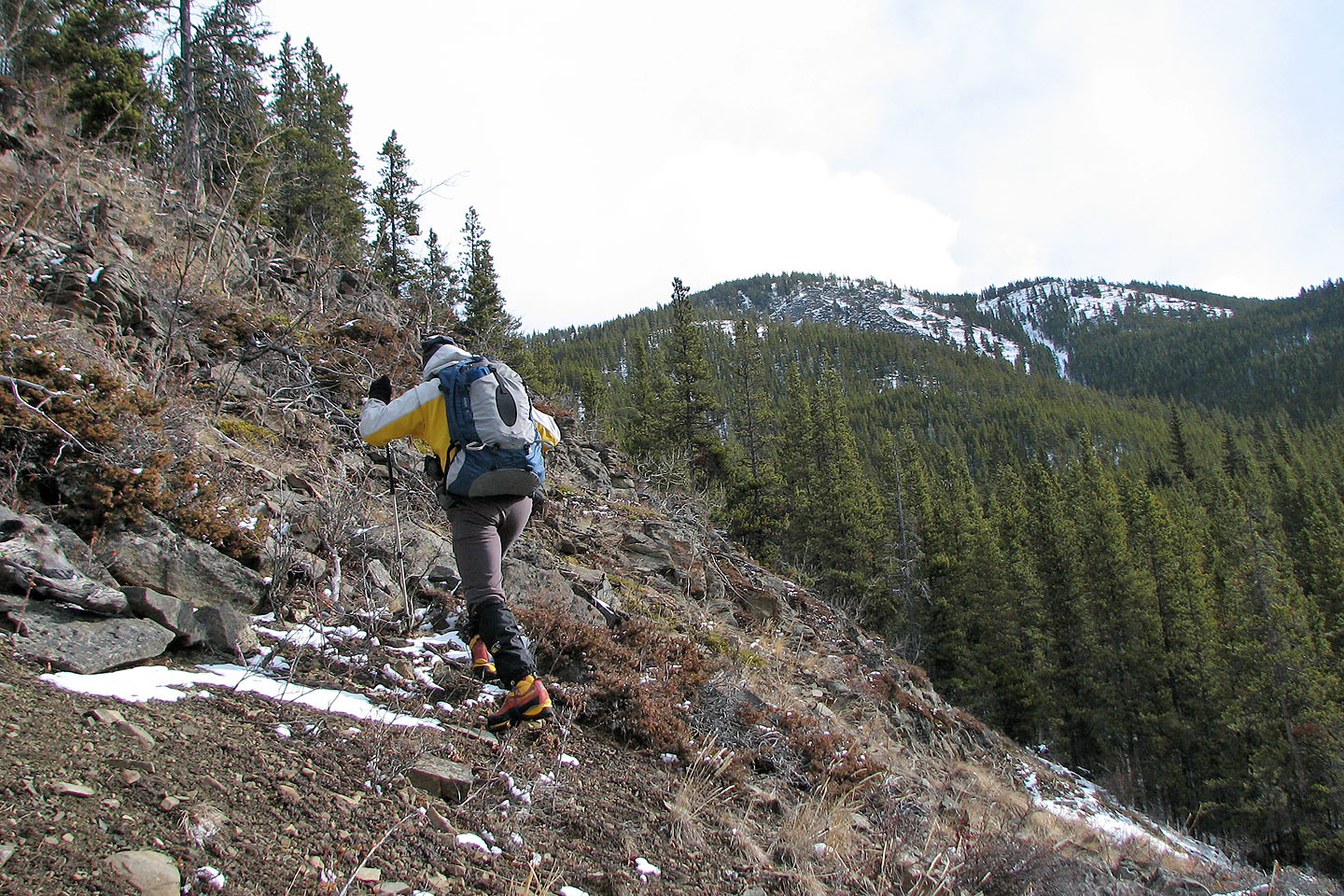 We're headed to the high point in the centre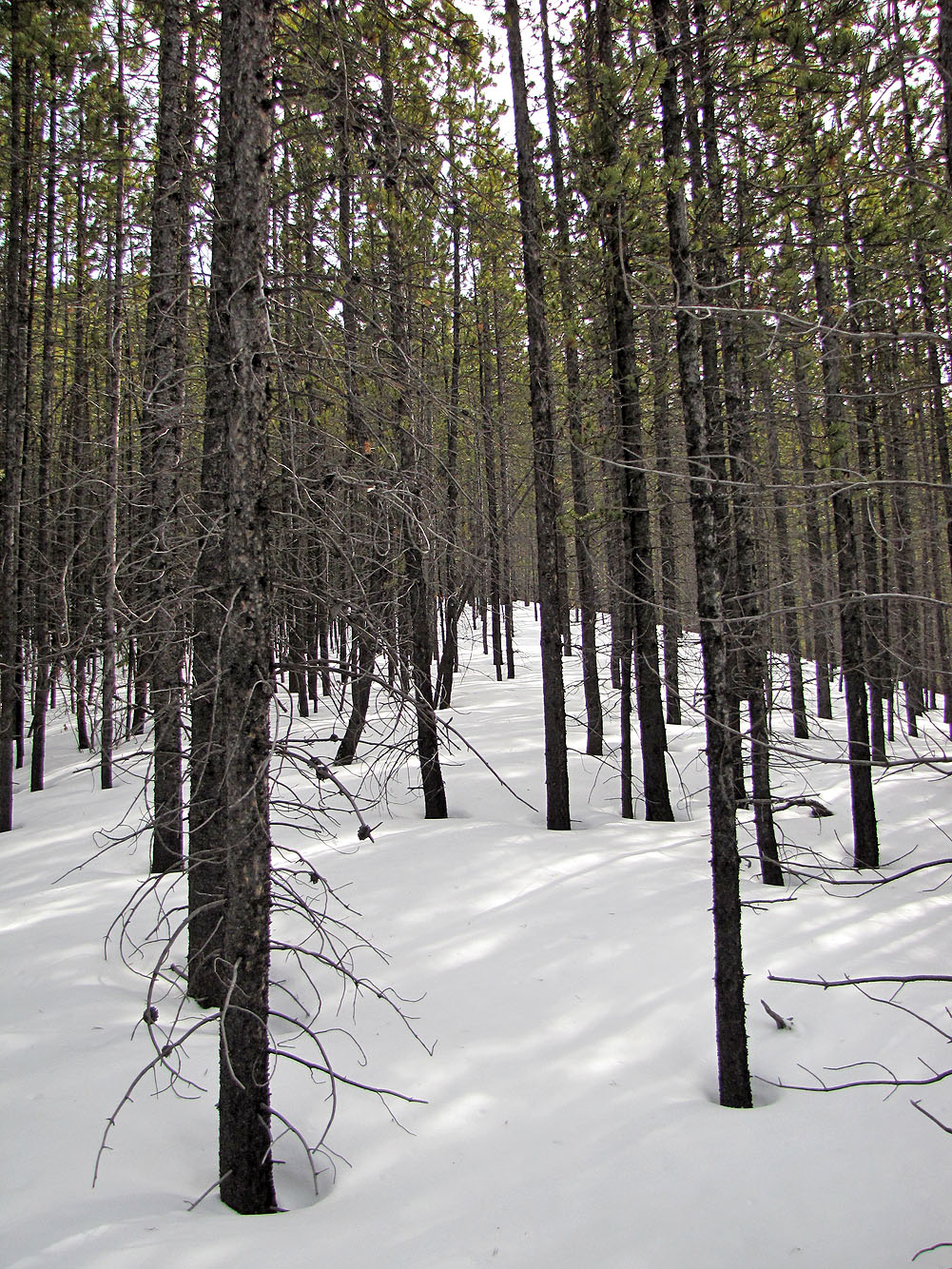 Much of the ascent ridge was treed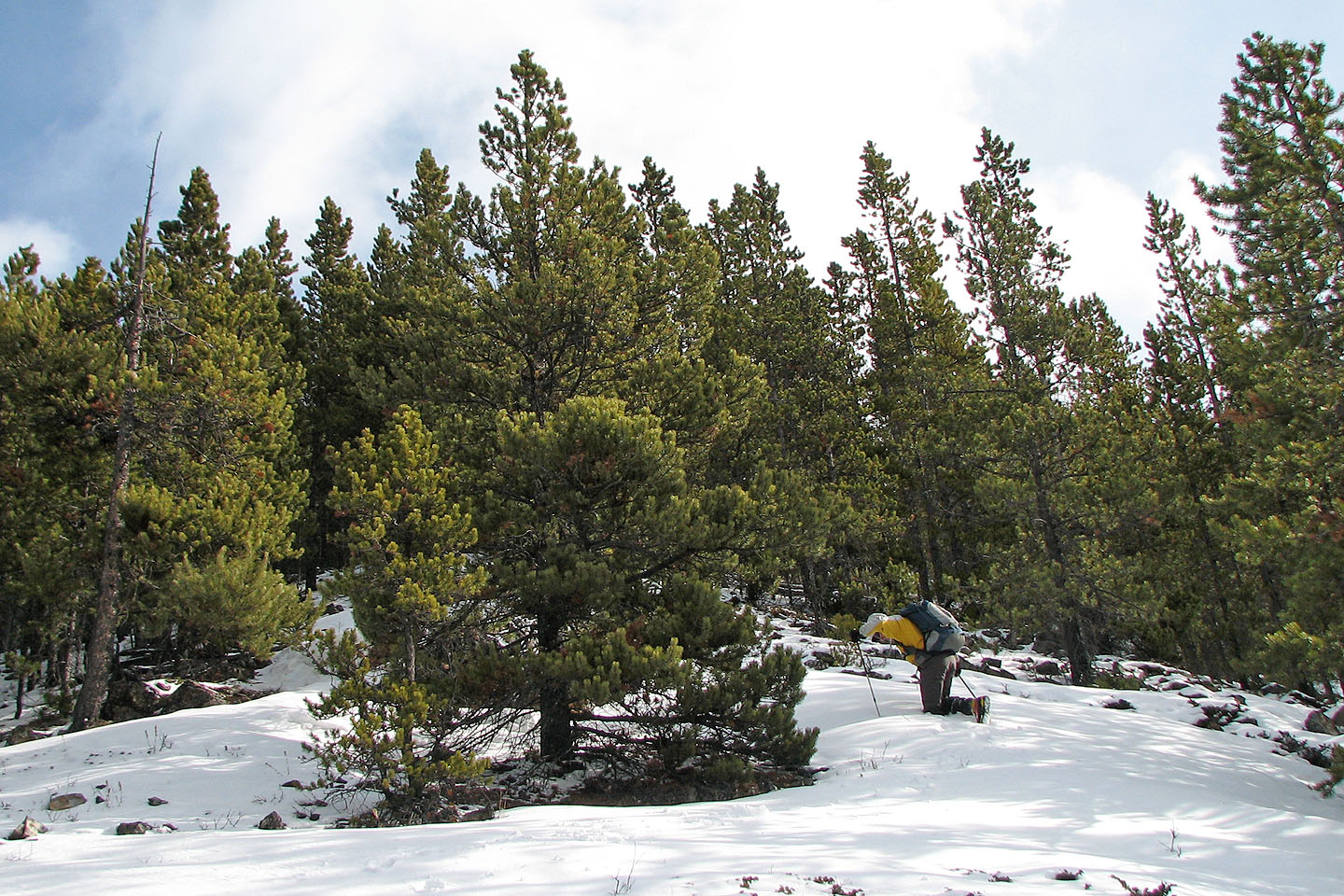 Snow was knee-deep in some places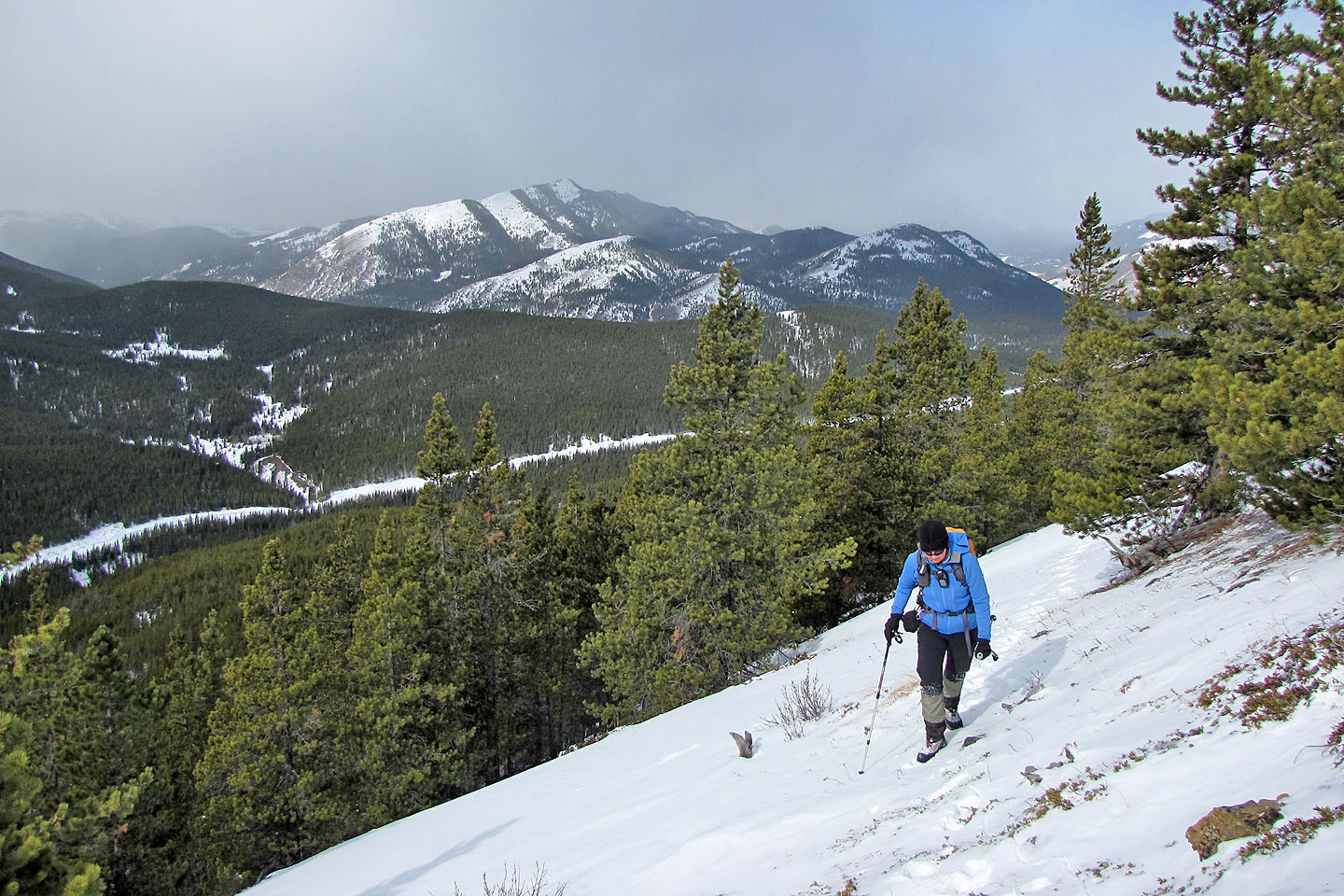 Coyote Hills in the background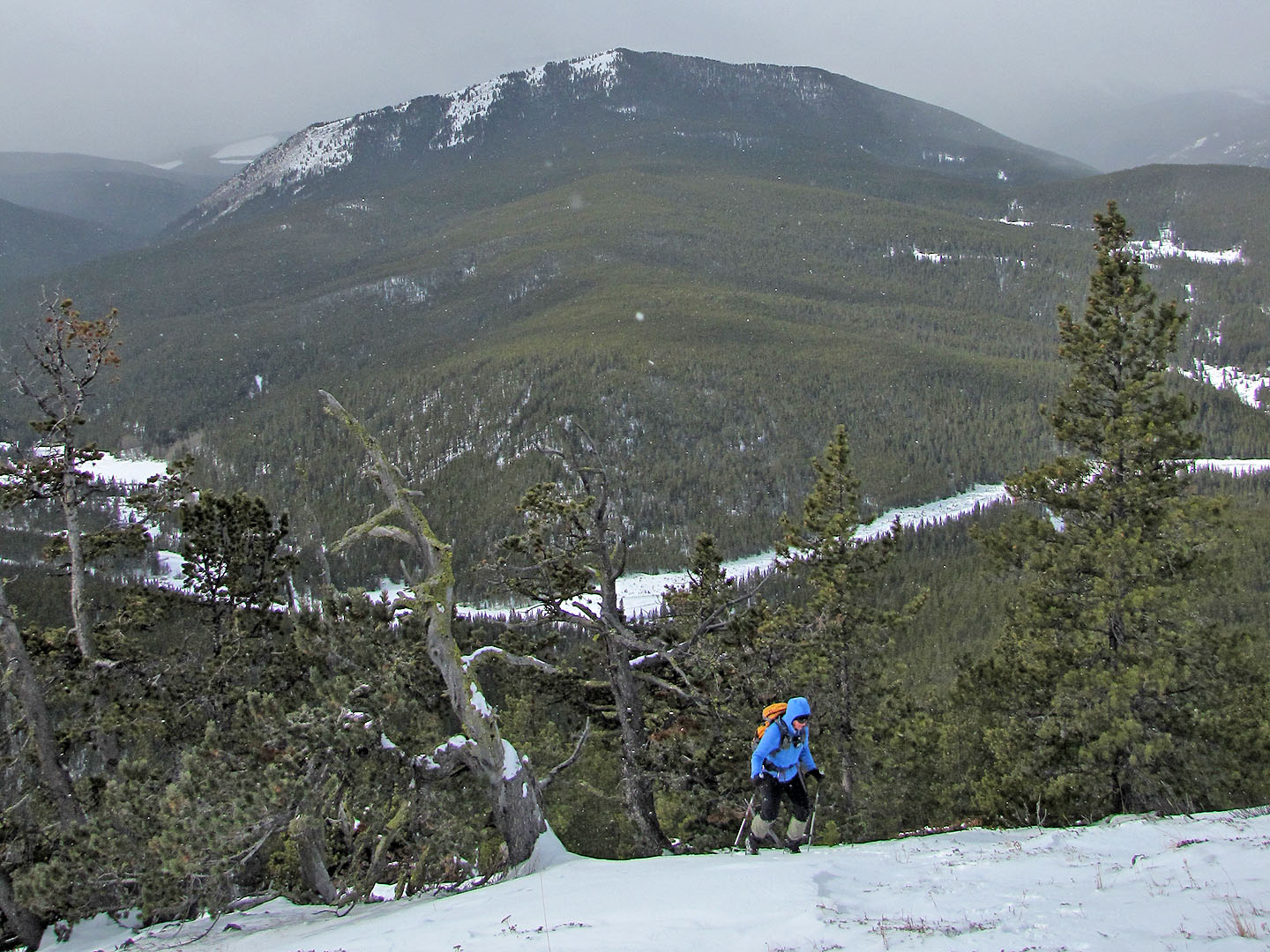 Etherington-Baril Ridge in the background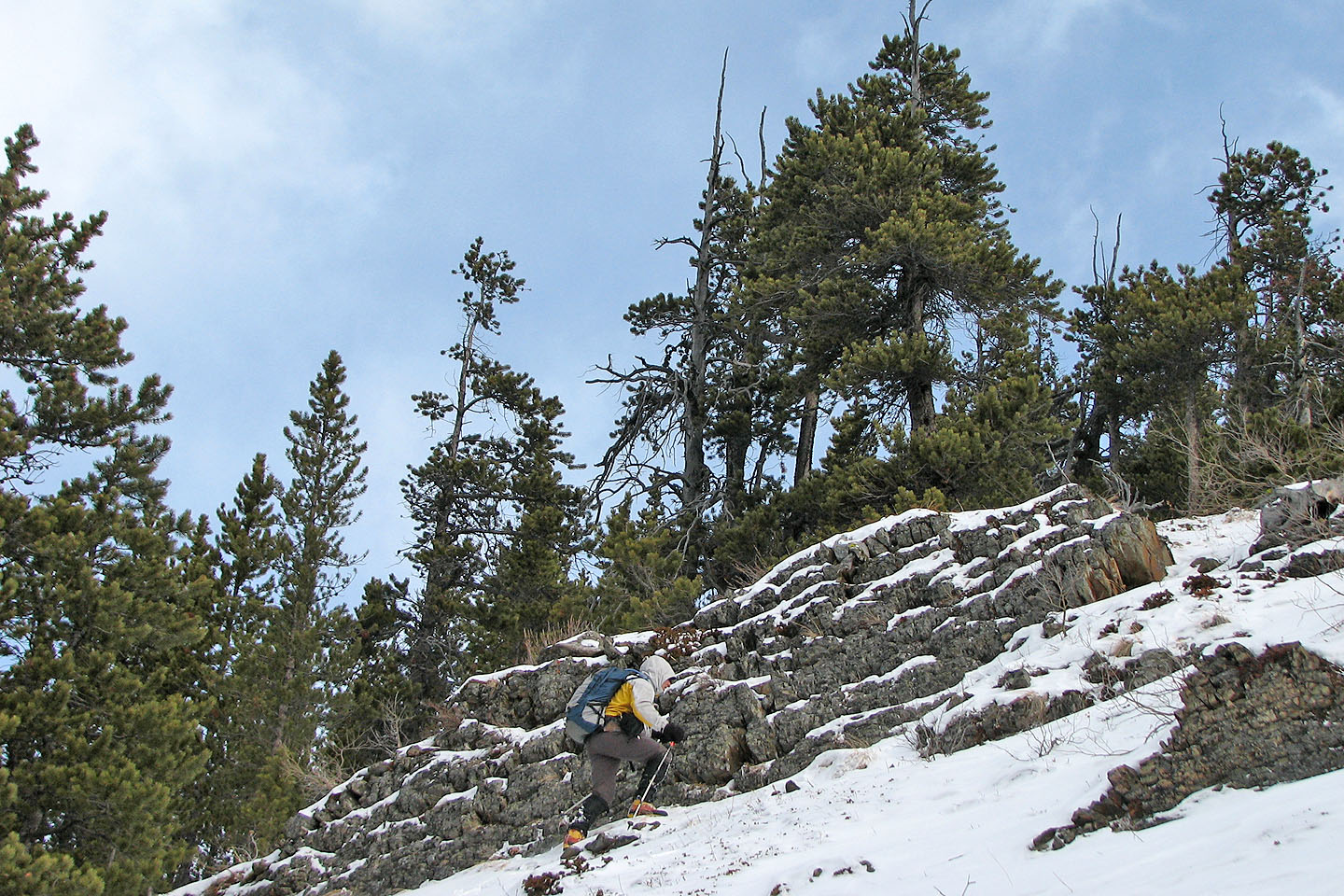 Passing an outcrop before the high point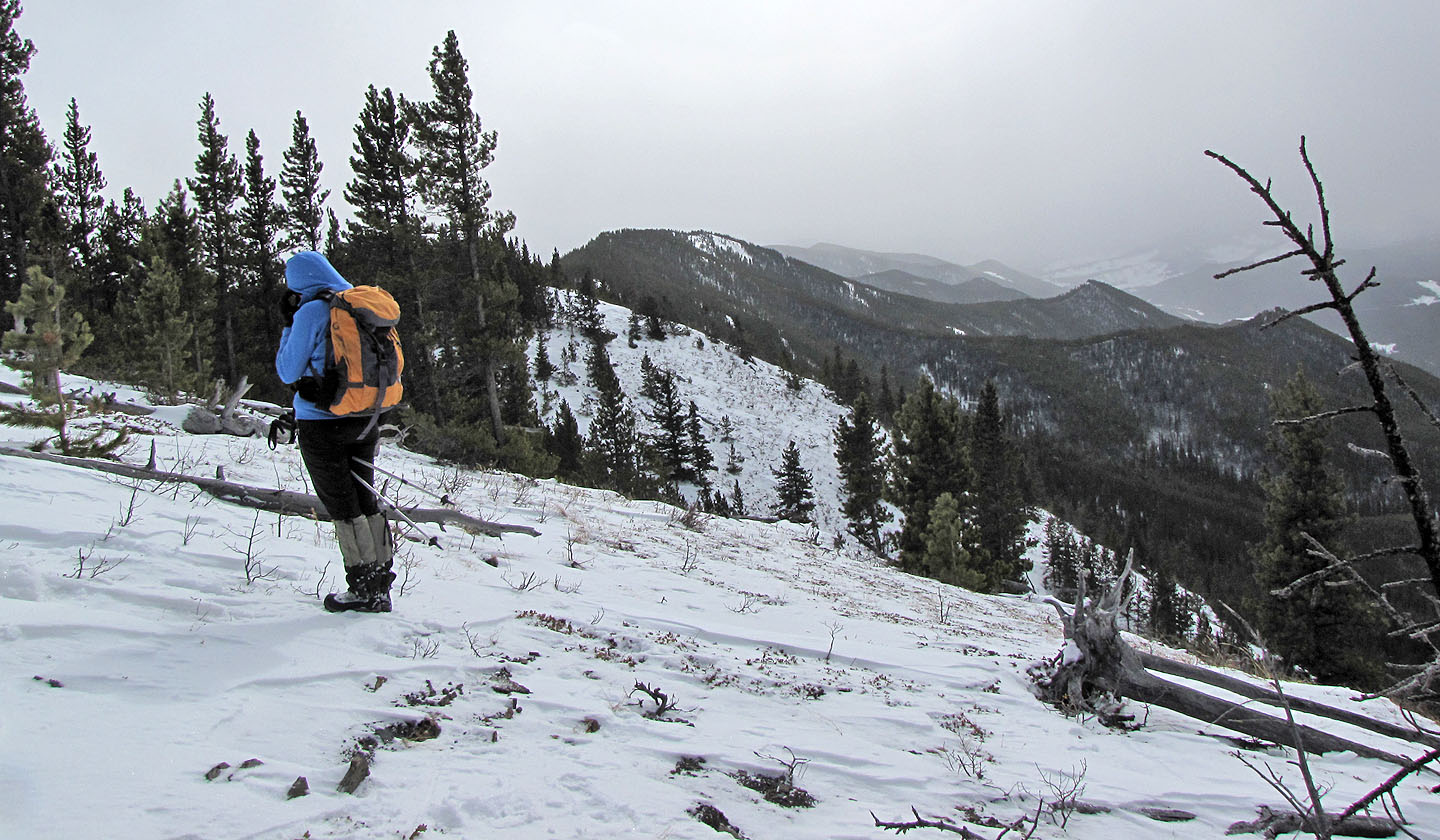 On the high point, summit in the centre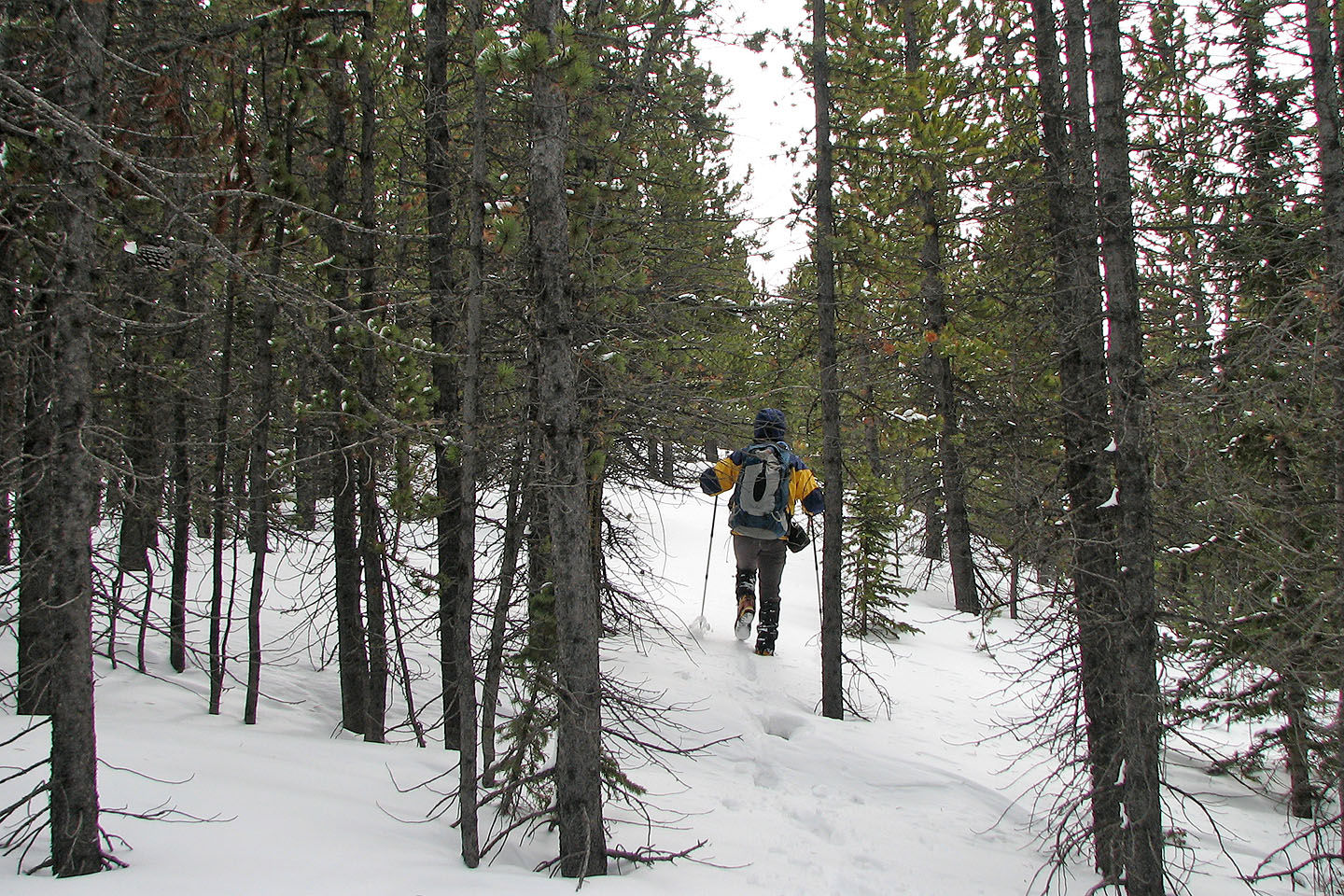 The traverse to the summit was easy at first, but later we hit deep snow and deadfall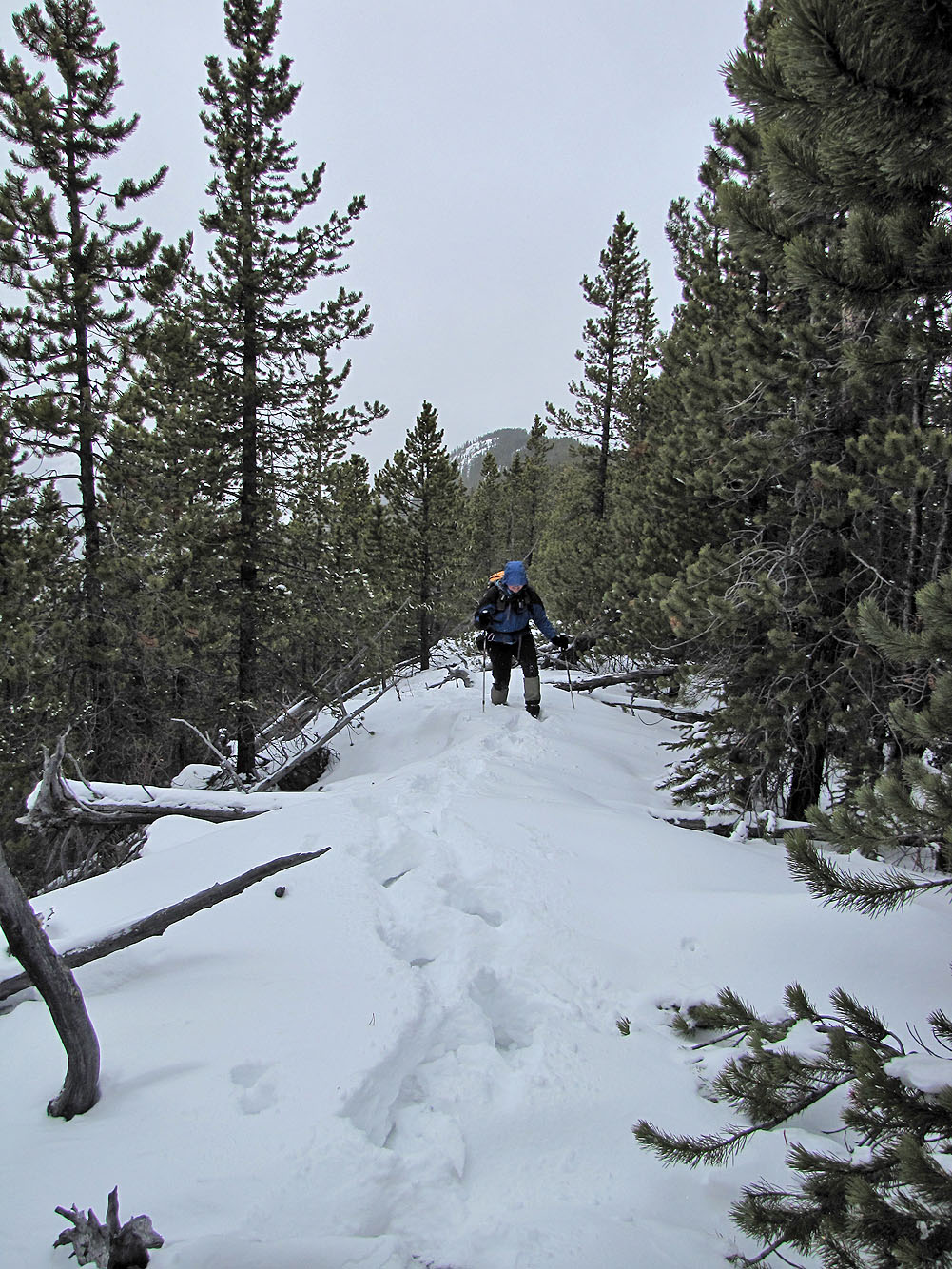 Partway along the ridge, looking back at the high point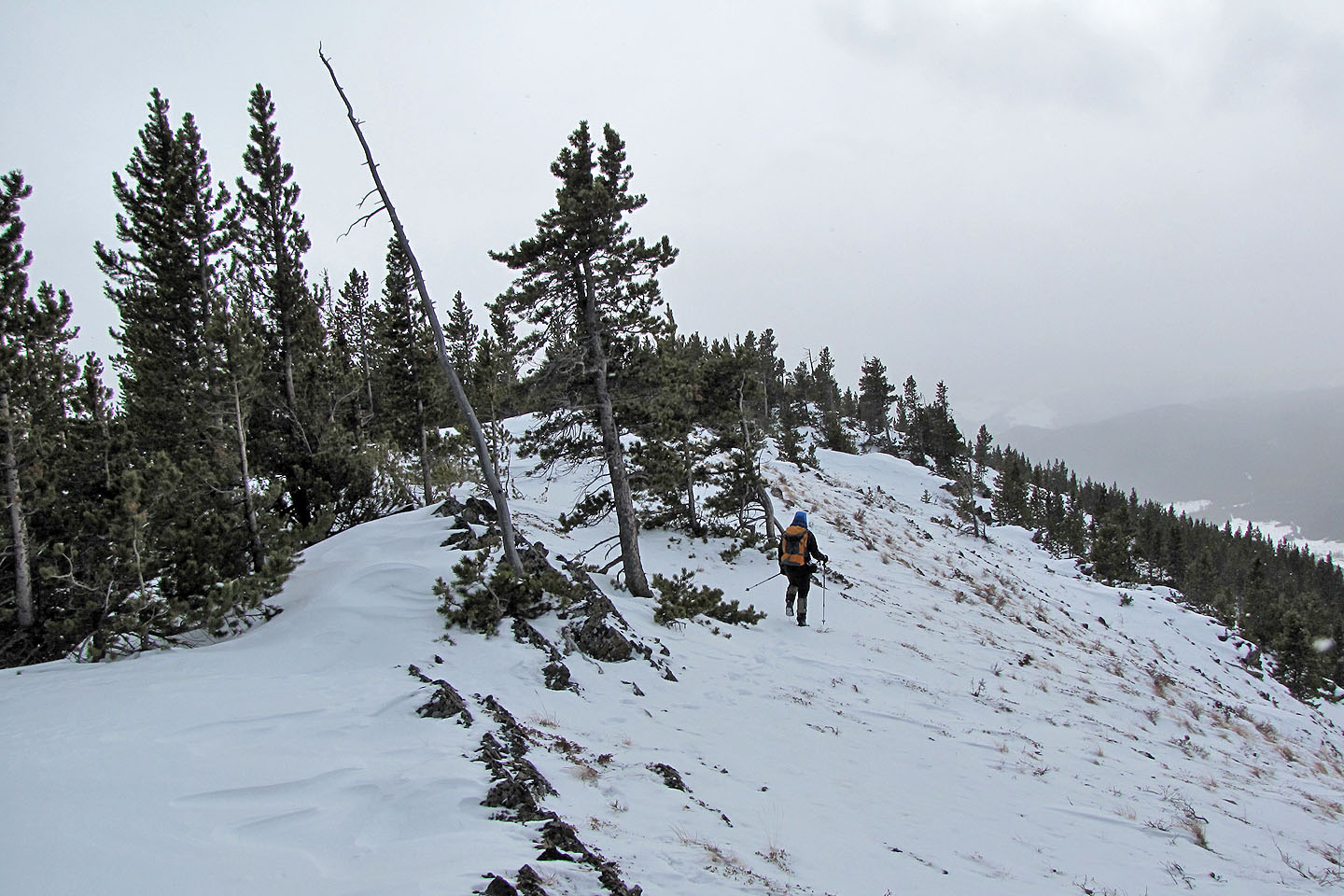 The west slope opens up just before the summit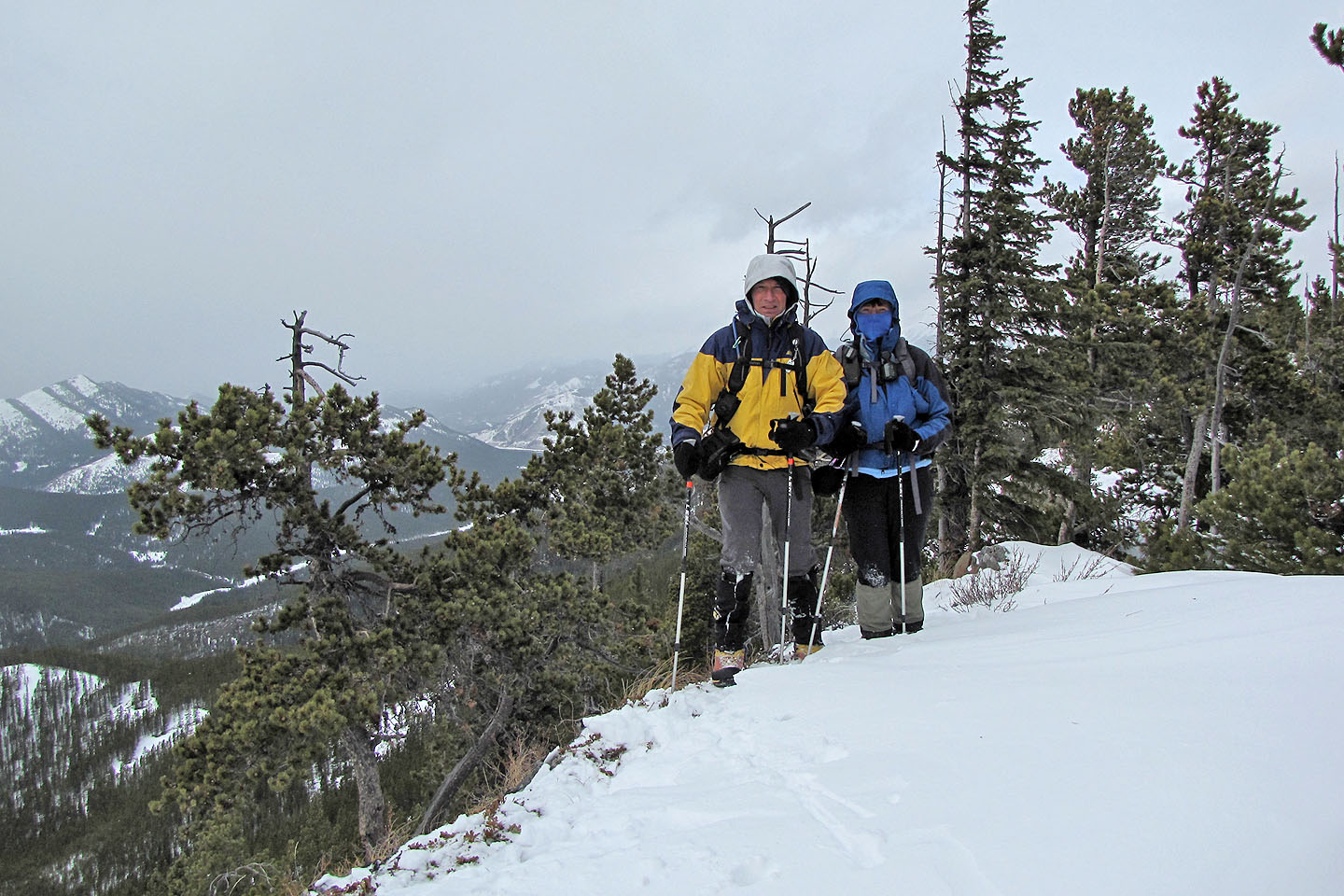 On the summit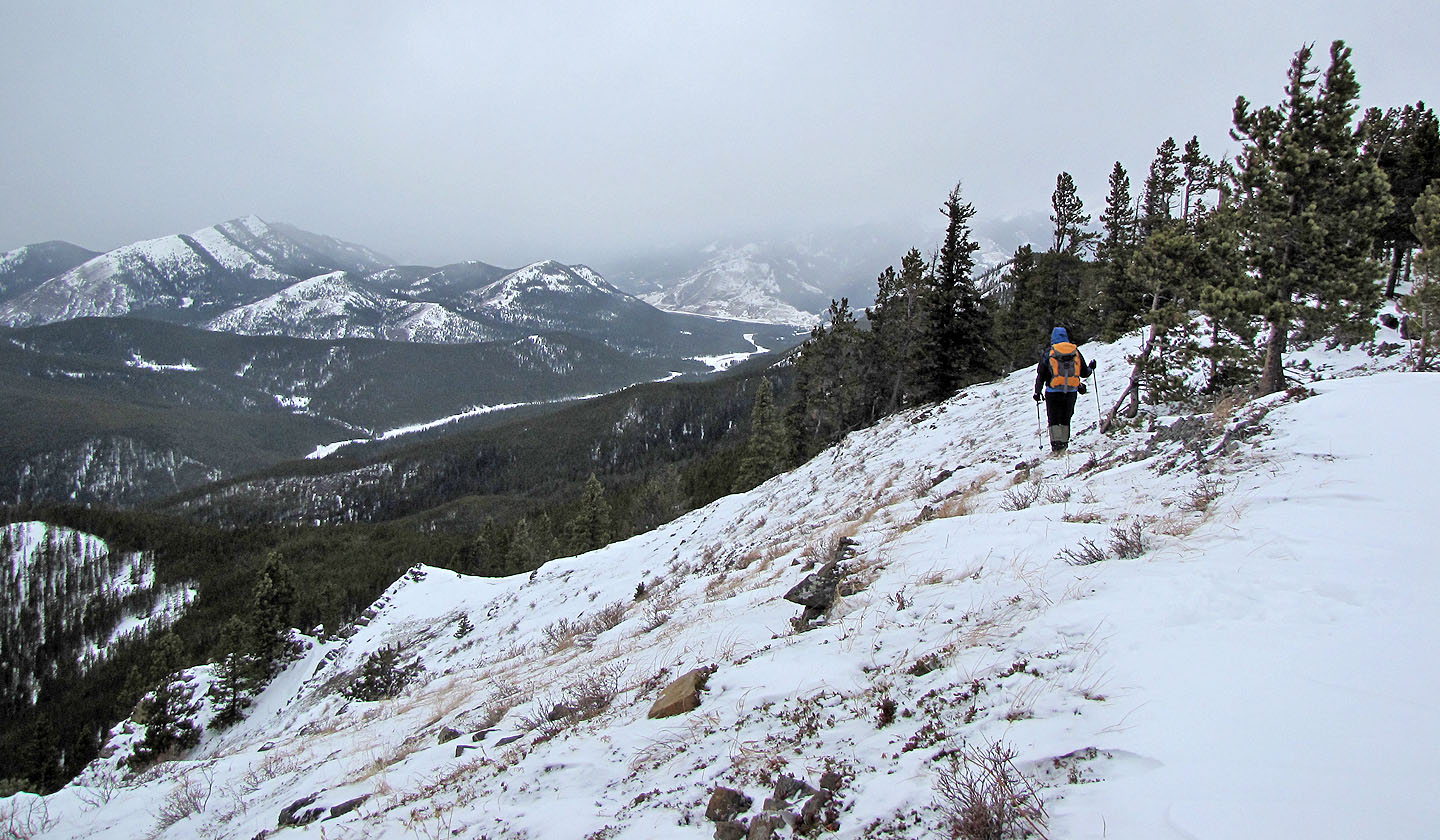 Heading back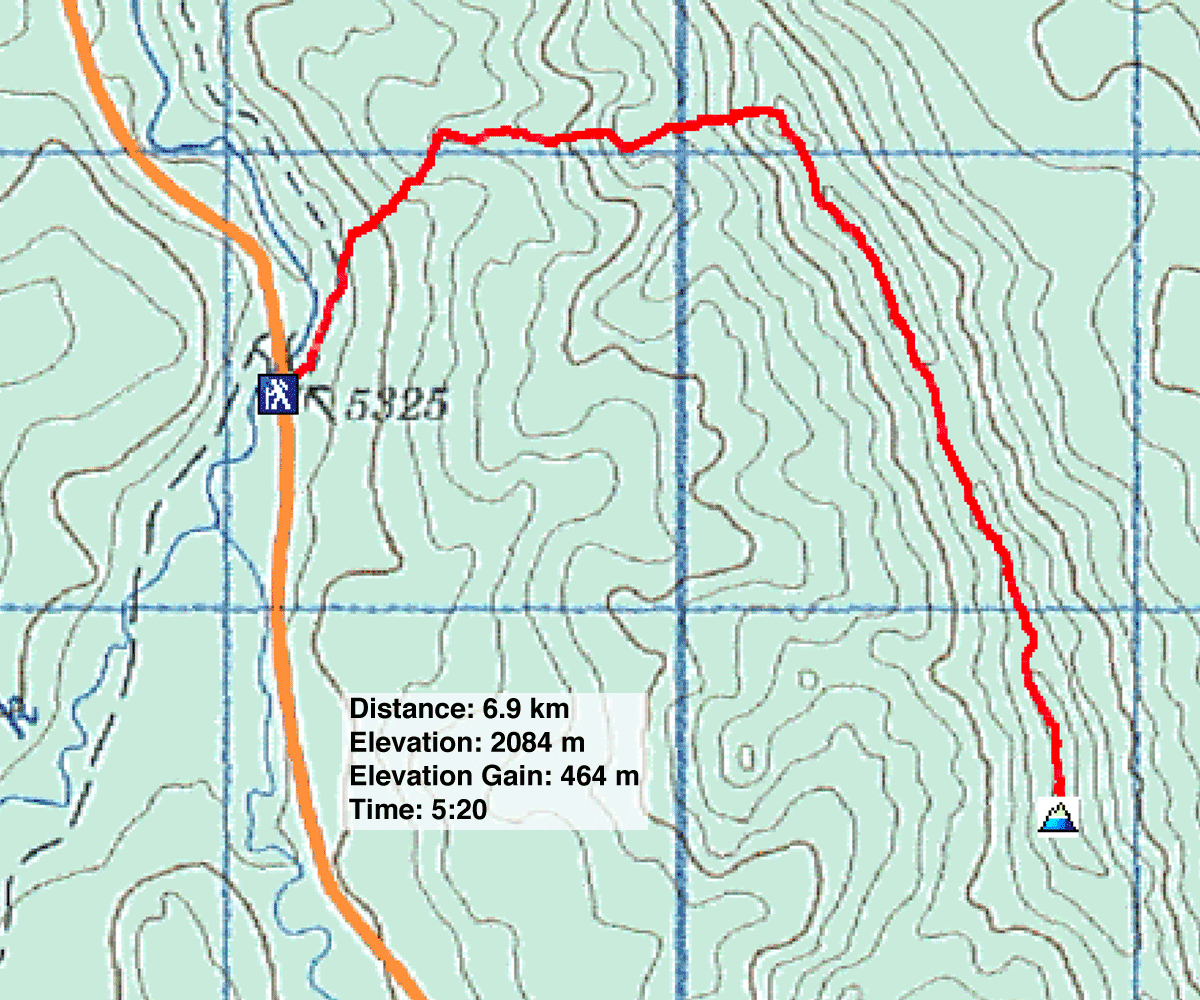 82 J/7 Mount Head