bobspirko.ca | Home | Canada Trips | US Trips | Hiking | Snowshoeing | MAP | About

North End of Hell's Ridge
Kananaskis, Alberta
December 27, 2010
Distance: 6.7 km
Cumulative Elevation Gain: 474 m
Last year Dinah and I climbed to the summit at the South End of Hell's Ridge; it was a forest hike with too few views. Now we returned to climb the nicer side of Hell: the North End holds spacious openings for good views in all directions.
Starting from the north end of Hell's Ridge, we parked at the trailhead. After taking a few dozen steps, we came to Etherington Creek and walked across its frozen surface. Past the river, the trail wound southeast towards Highwood River before swinging north. Snowmobiles had recently packed down the snow so hiking here was easy.
When we drew near the ridge, we exited the trail and began bushwhacking up the slope. With little undergrowth, we moved easily through the trees. After a short ascent, we reached the first of a few breaks in the trees. Although we welcomed the view of Highwood Valley, the opening exposed us to a bitter cold wind, giving us a taste of what to expect on the open ridge. Sure enough, once we hit the ridge, we faced strong winds. Without benefit of trees, we trudged to what appeared to be the highest, open spot on the ridge. Past that, the ridge dropped down and climbed before it entered trees. But we didn't continue nor did we stay long. We took some photos and headed back. We followed our tracks to the trail, but then made a beeline through the woods to our car, lopping off a kilometre than if we had taken the trail back.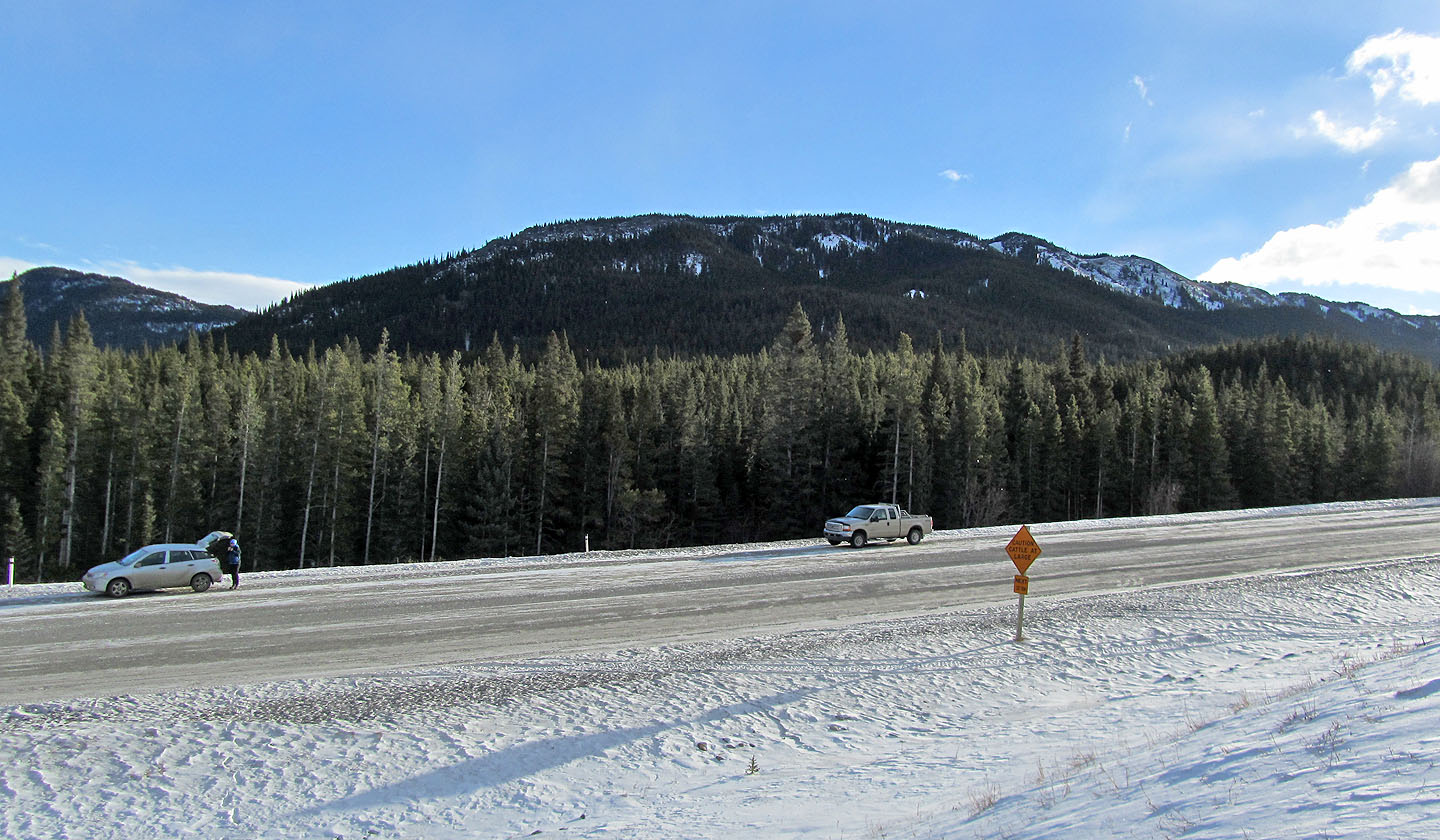 Hell's Ridge from the trailhead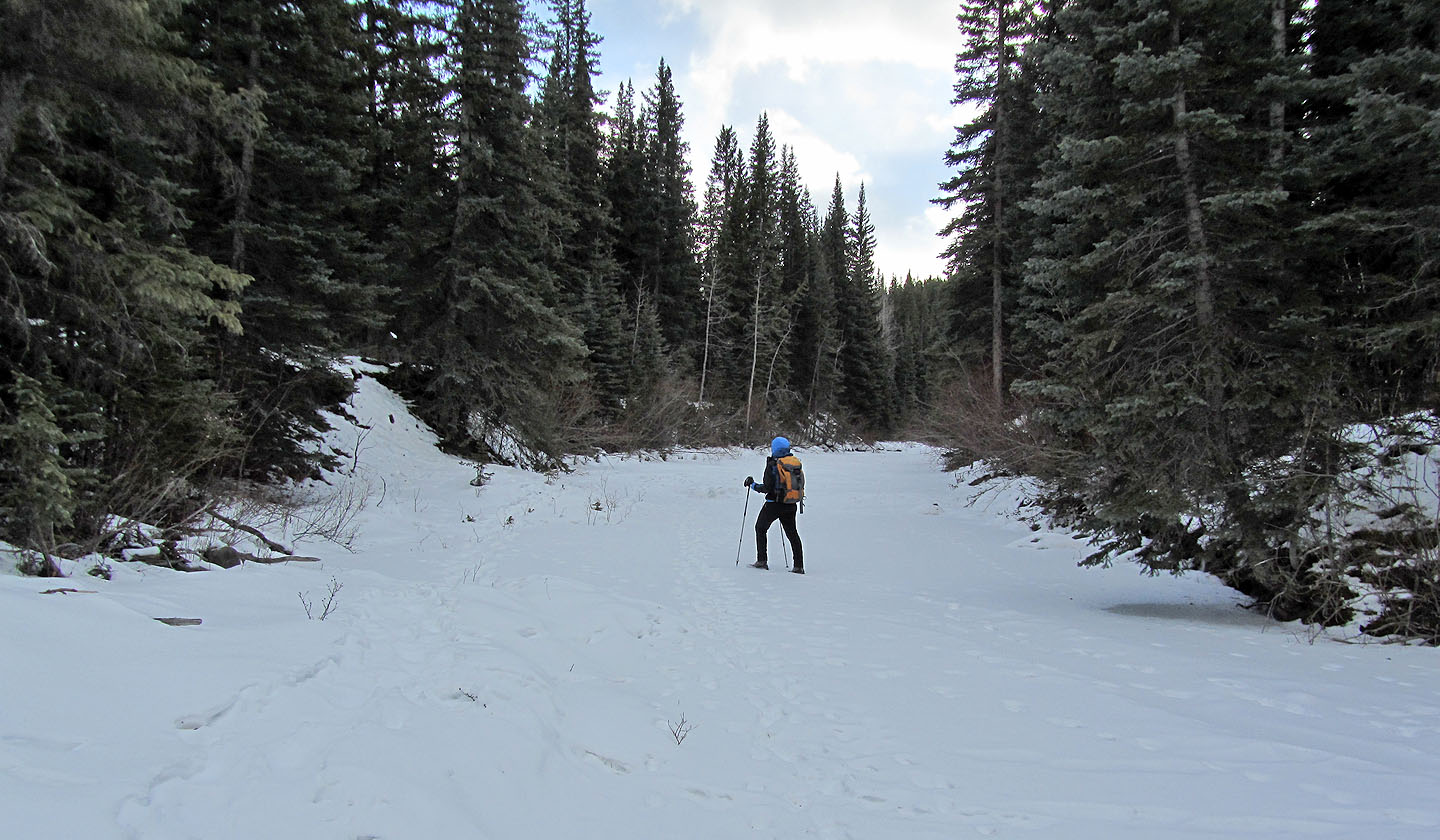 Crossing Etherington Creek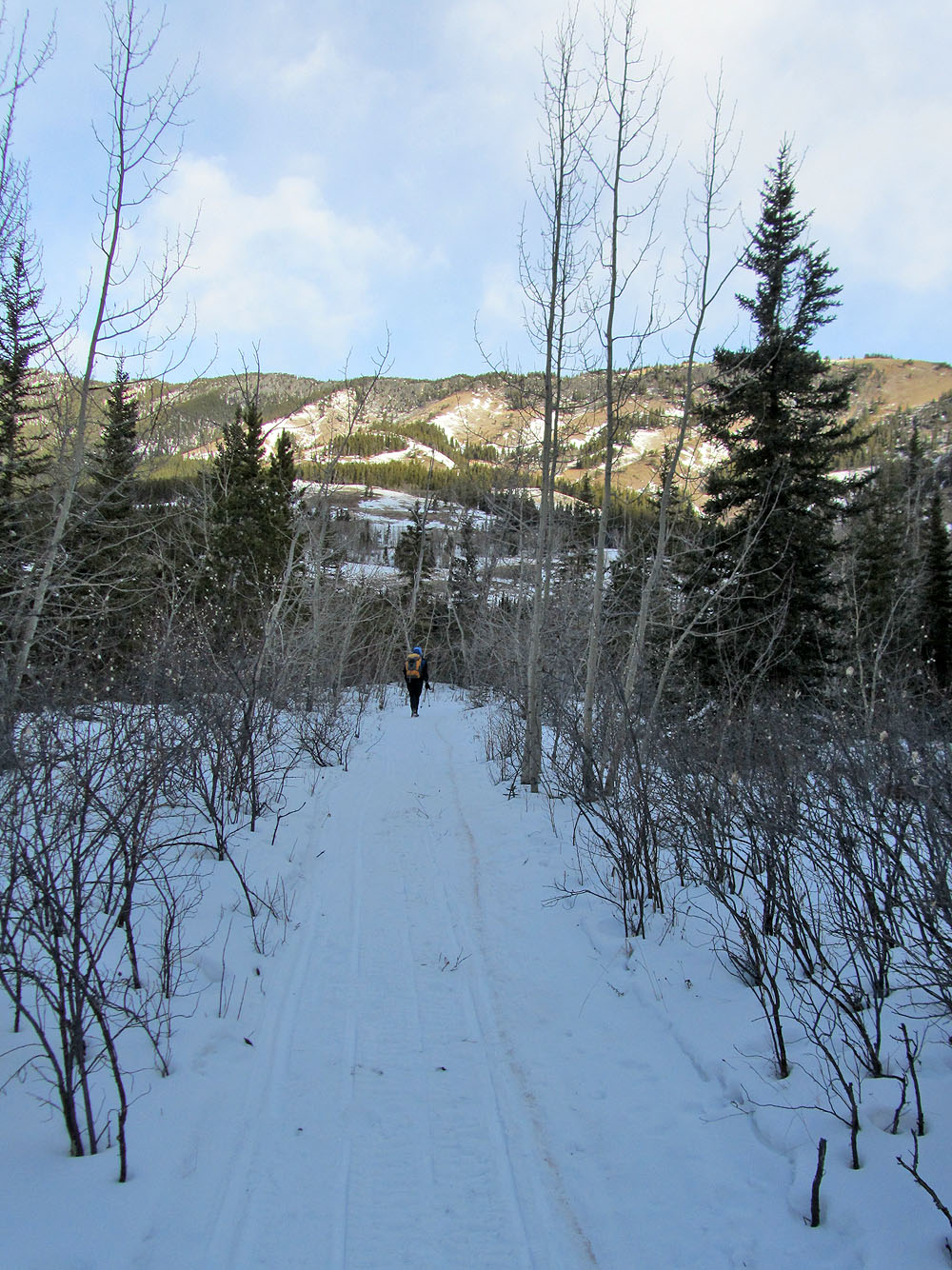 Etherington Creek Trail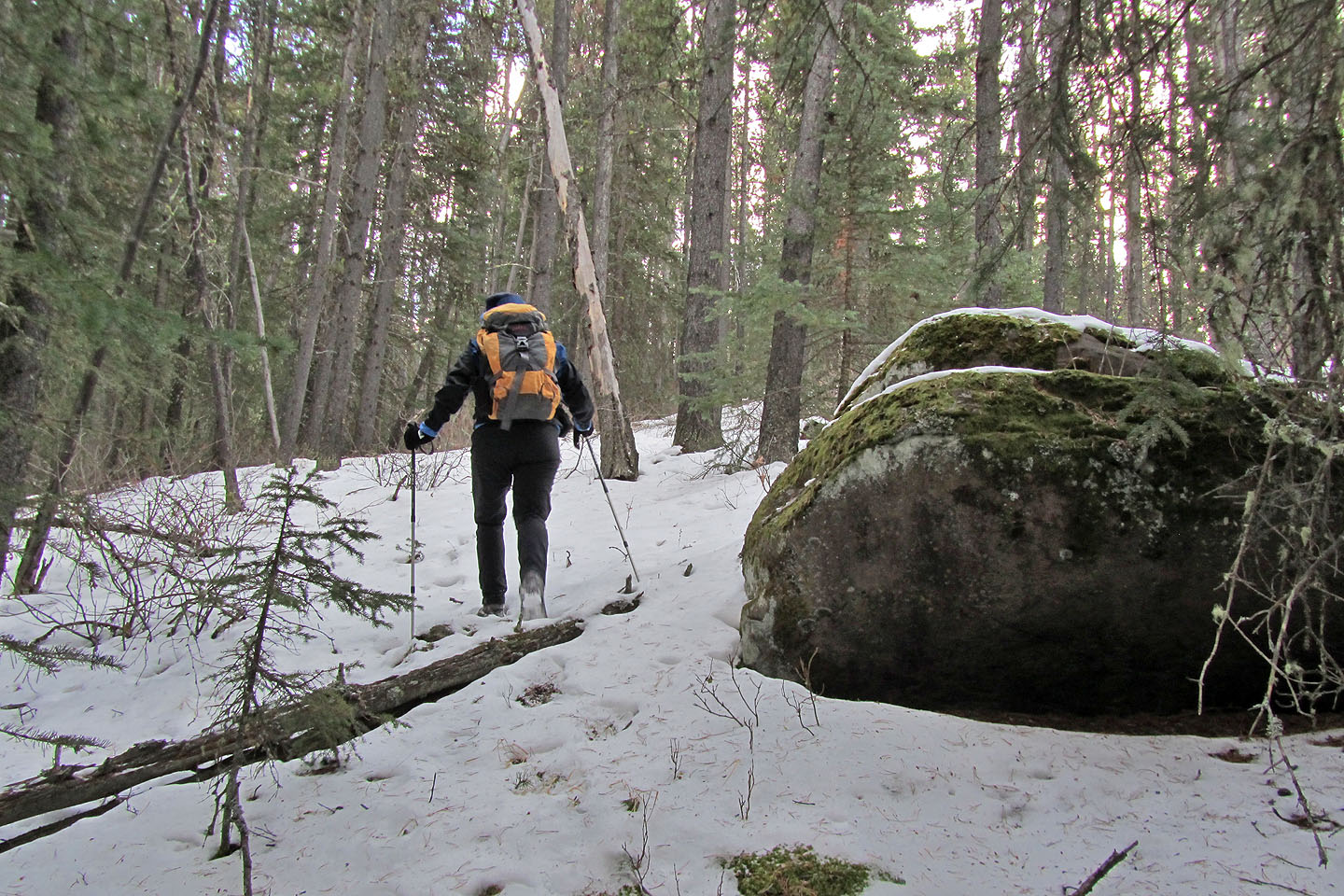 After leaving the trail, we encountered mostly light bushwhacking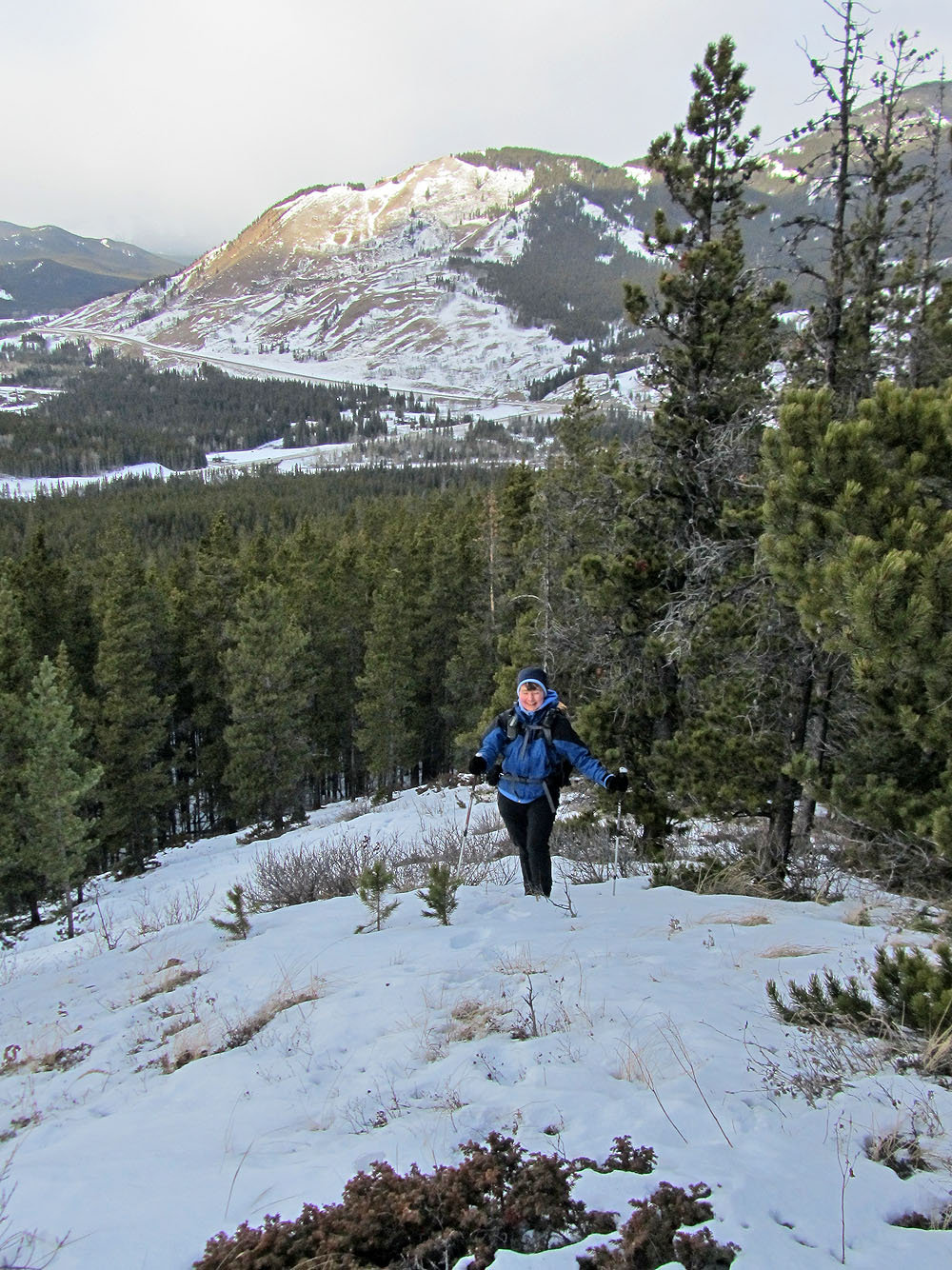 Junction Hill appears behind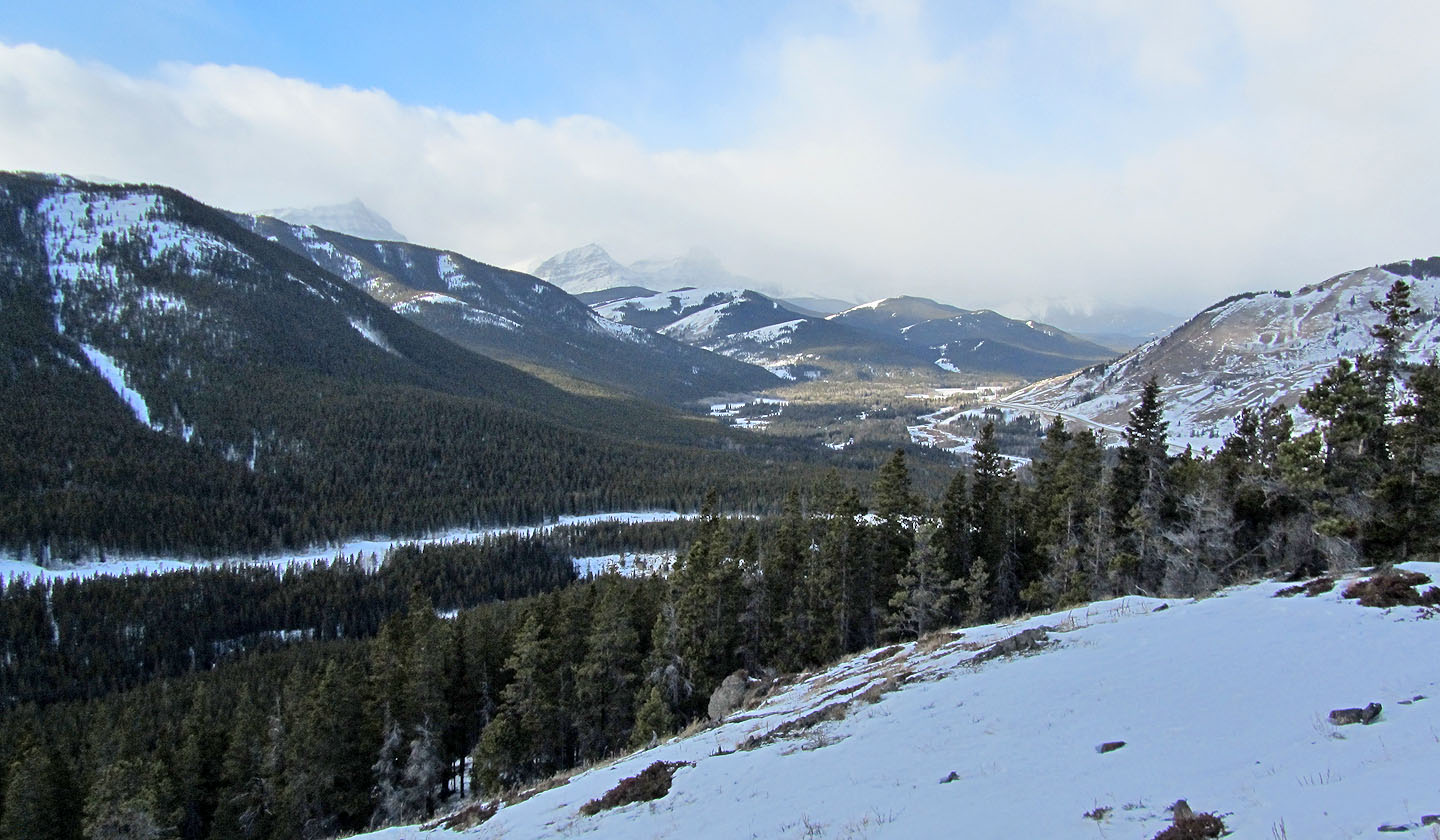 Highwood Valley

After turning a corner we can see clear to the ridge crest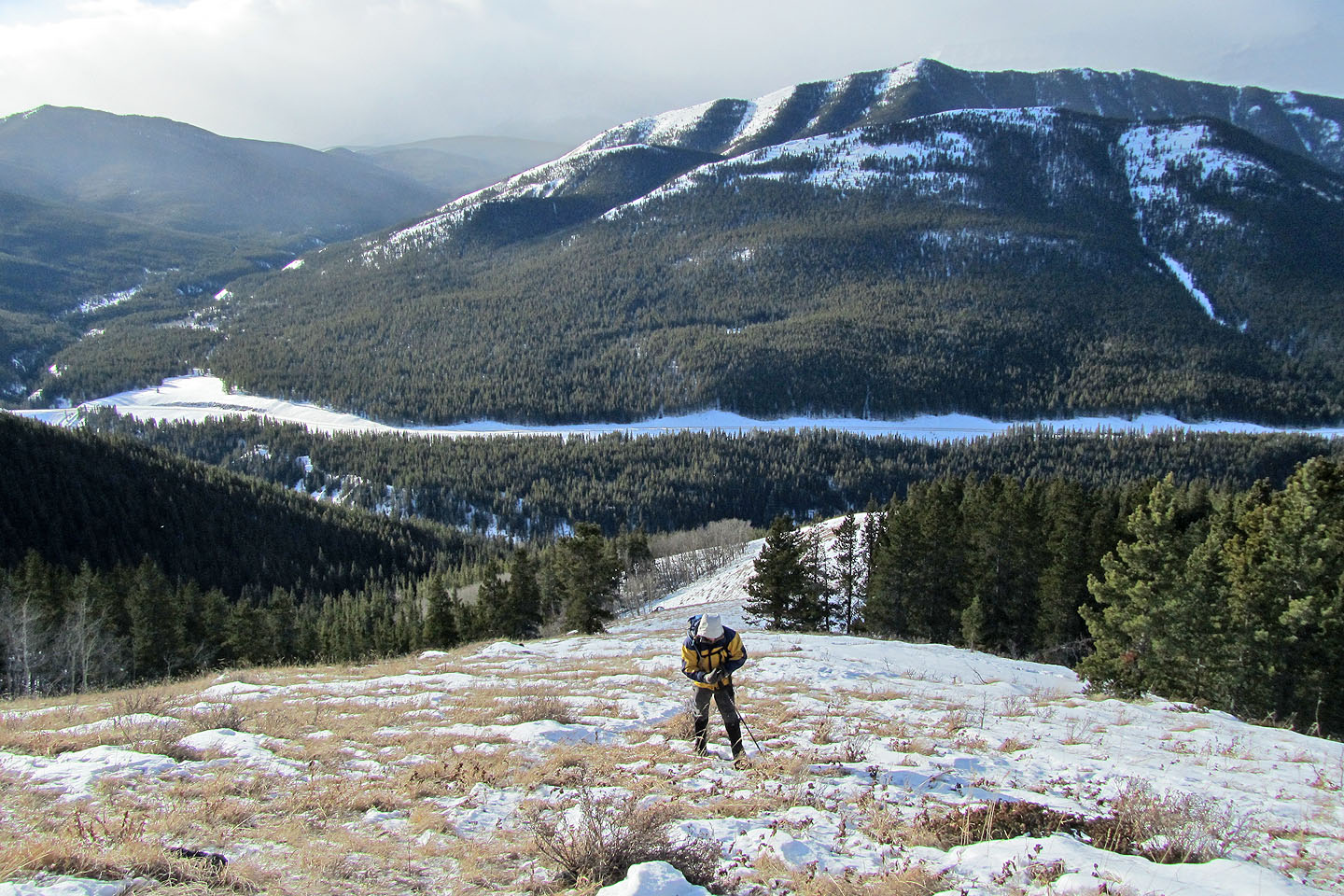 Coyote Hills in the background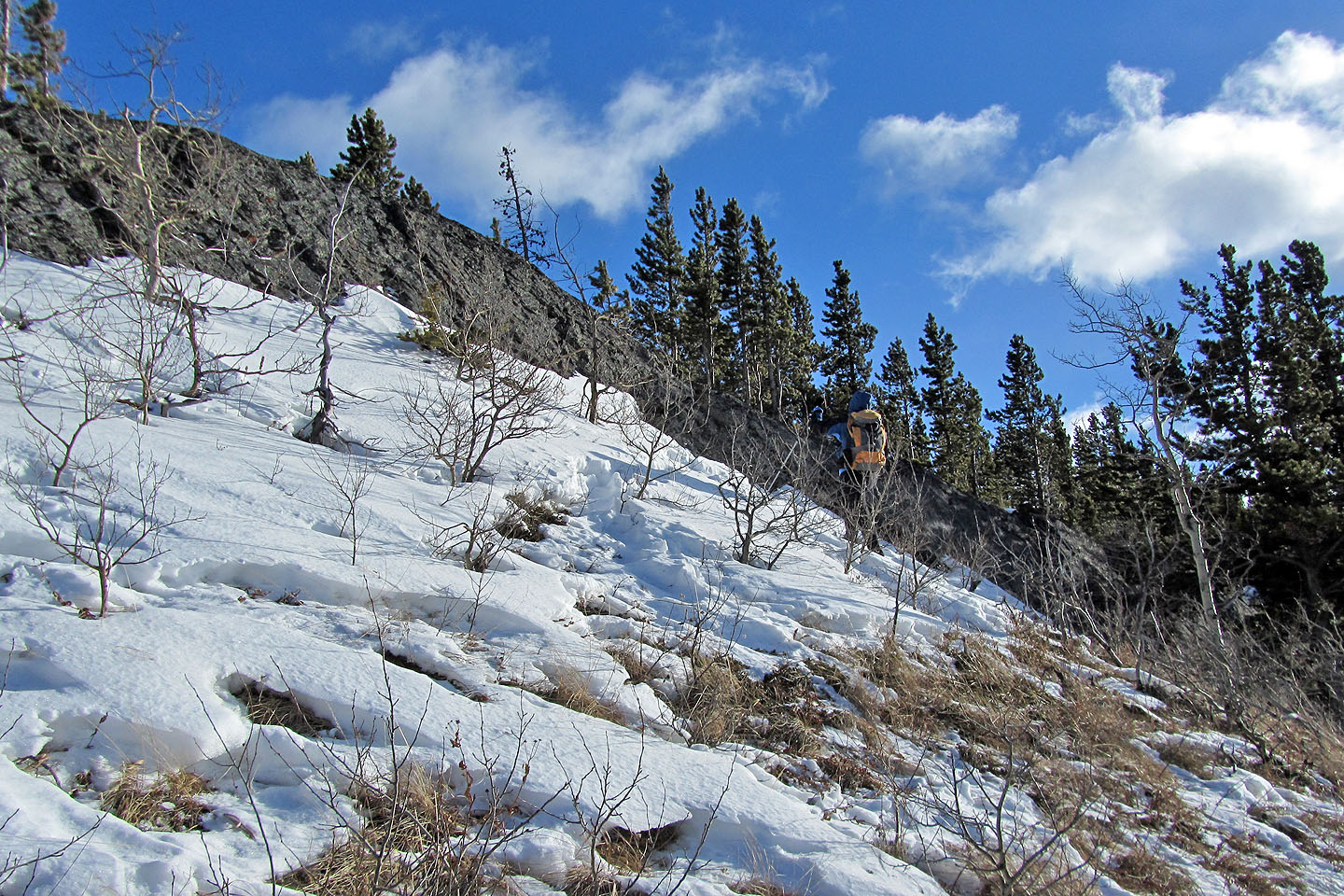 A short rock wall tops the ridge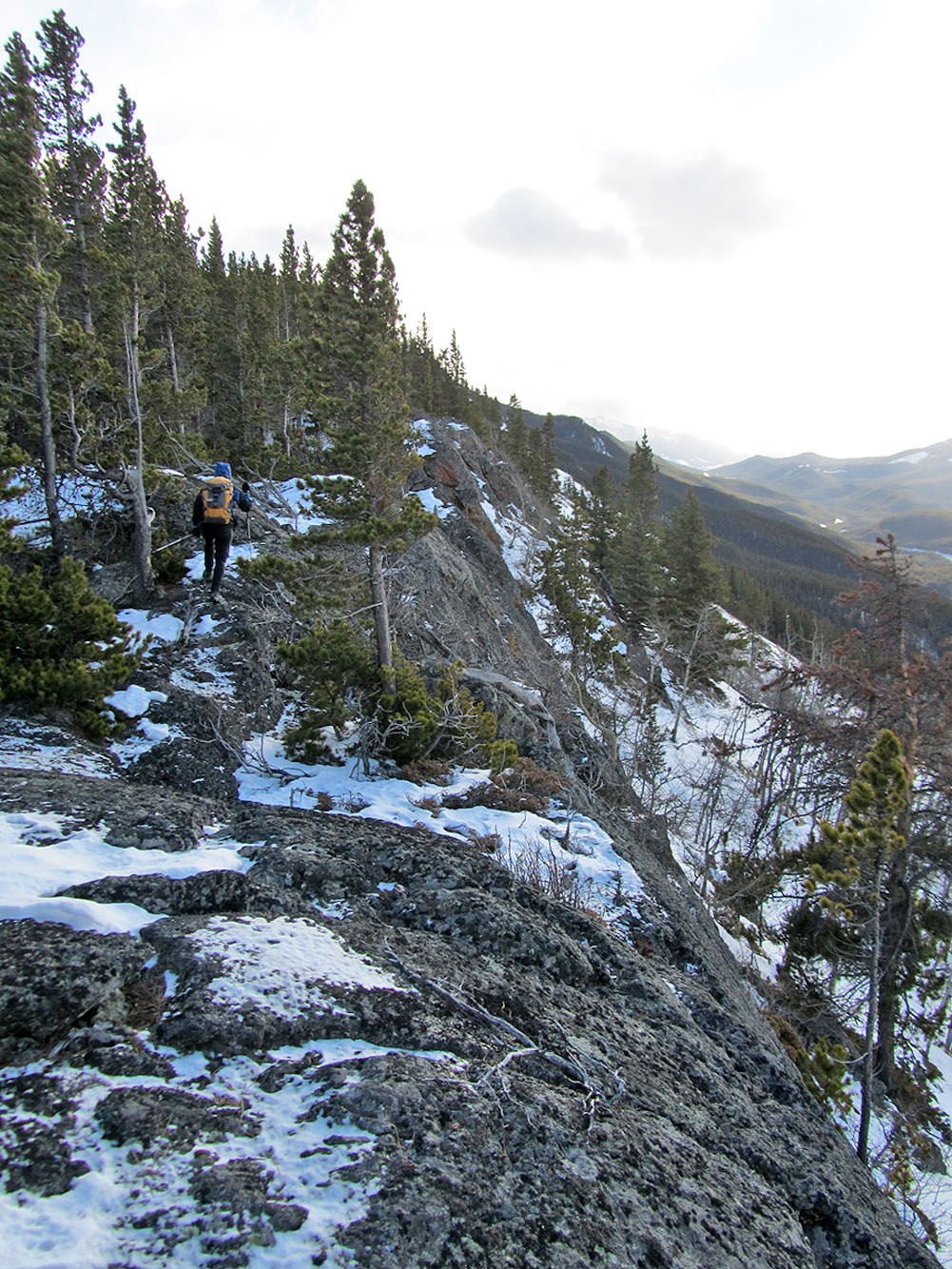 On the ridge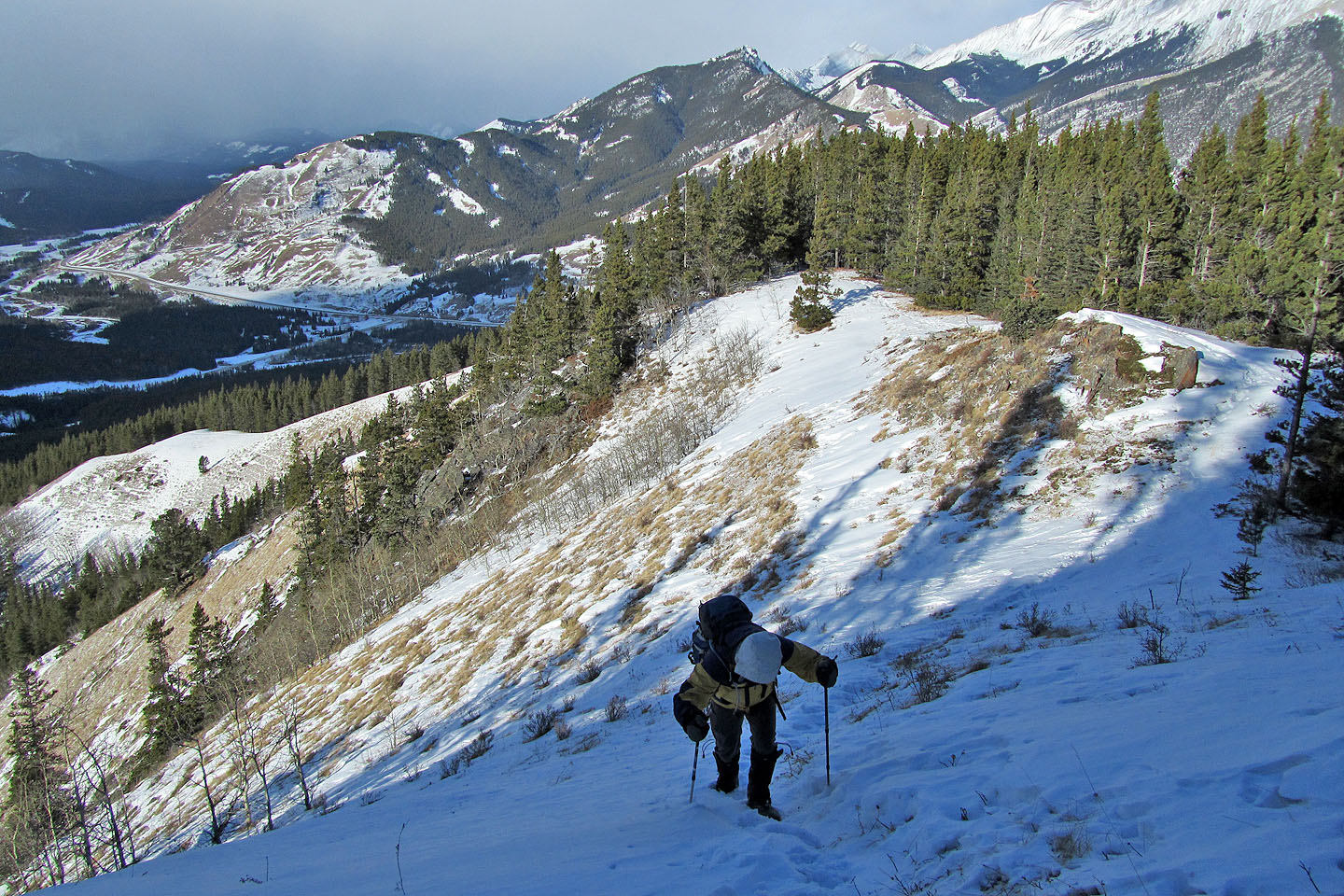 Junction Hill in the background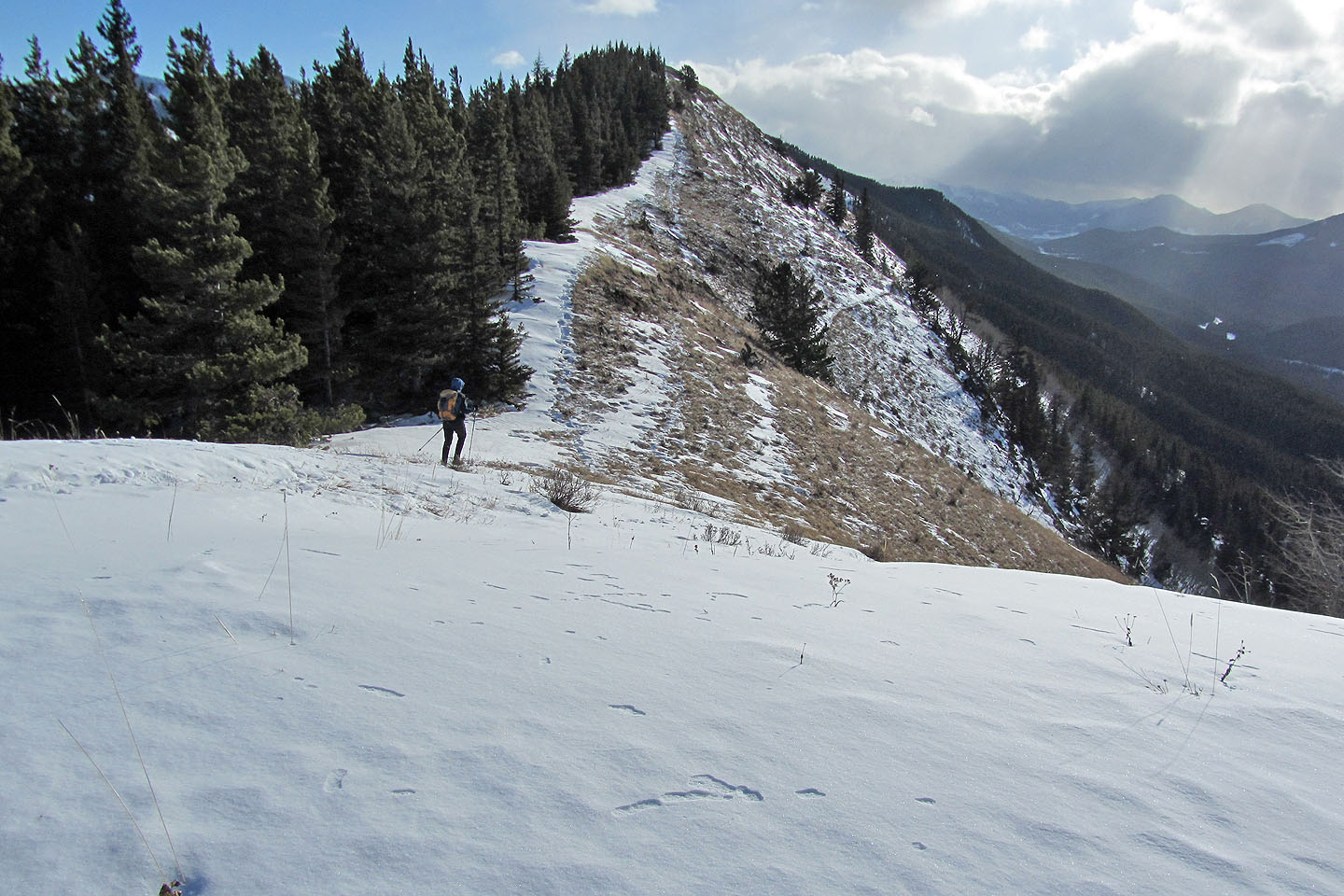 The high point ahead is as far as we went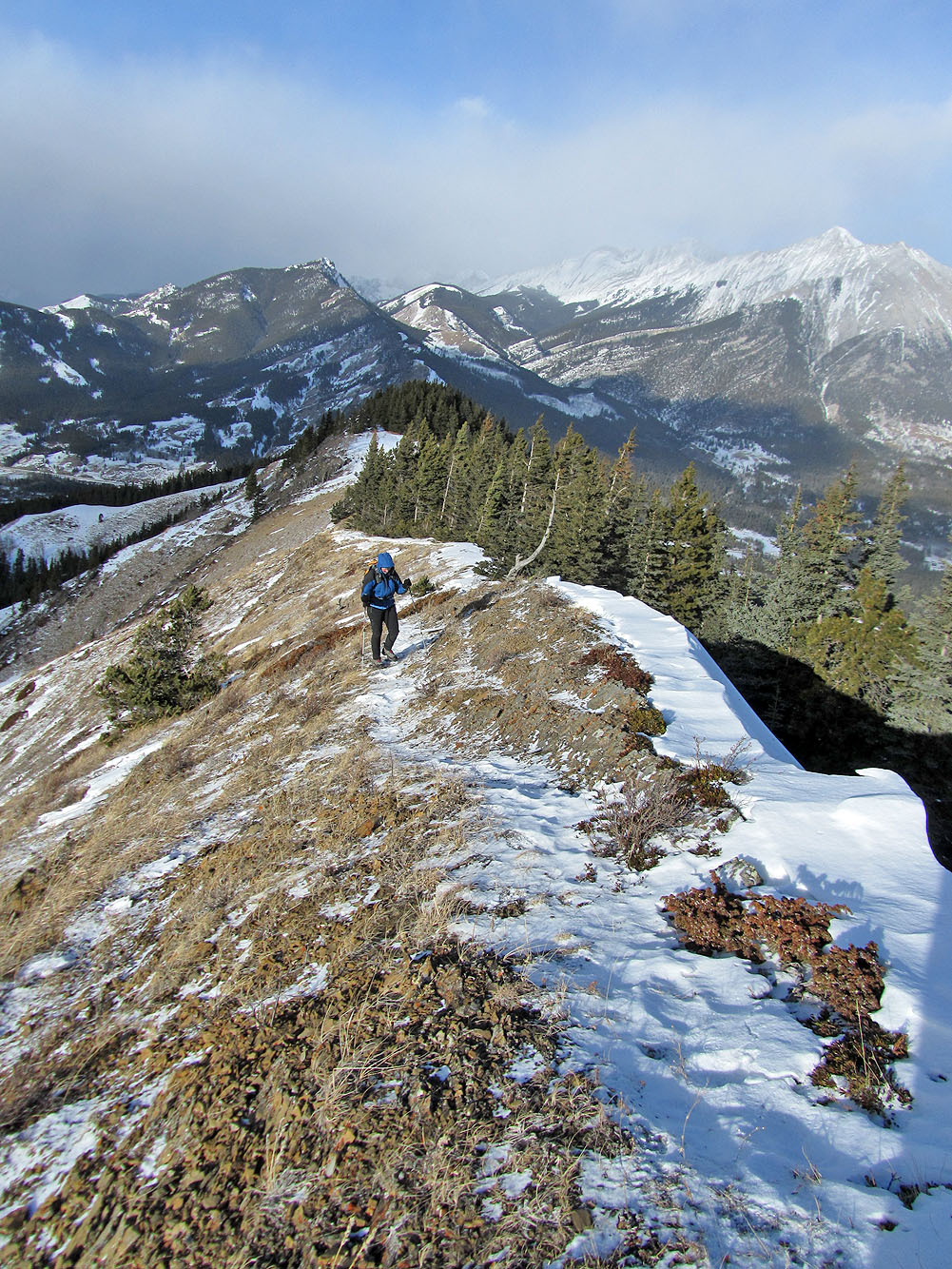 Heading to the high point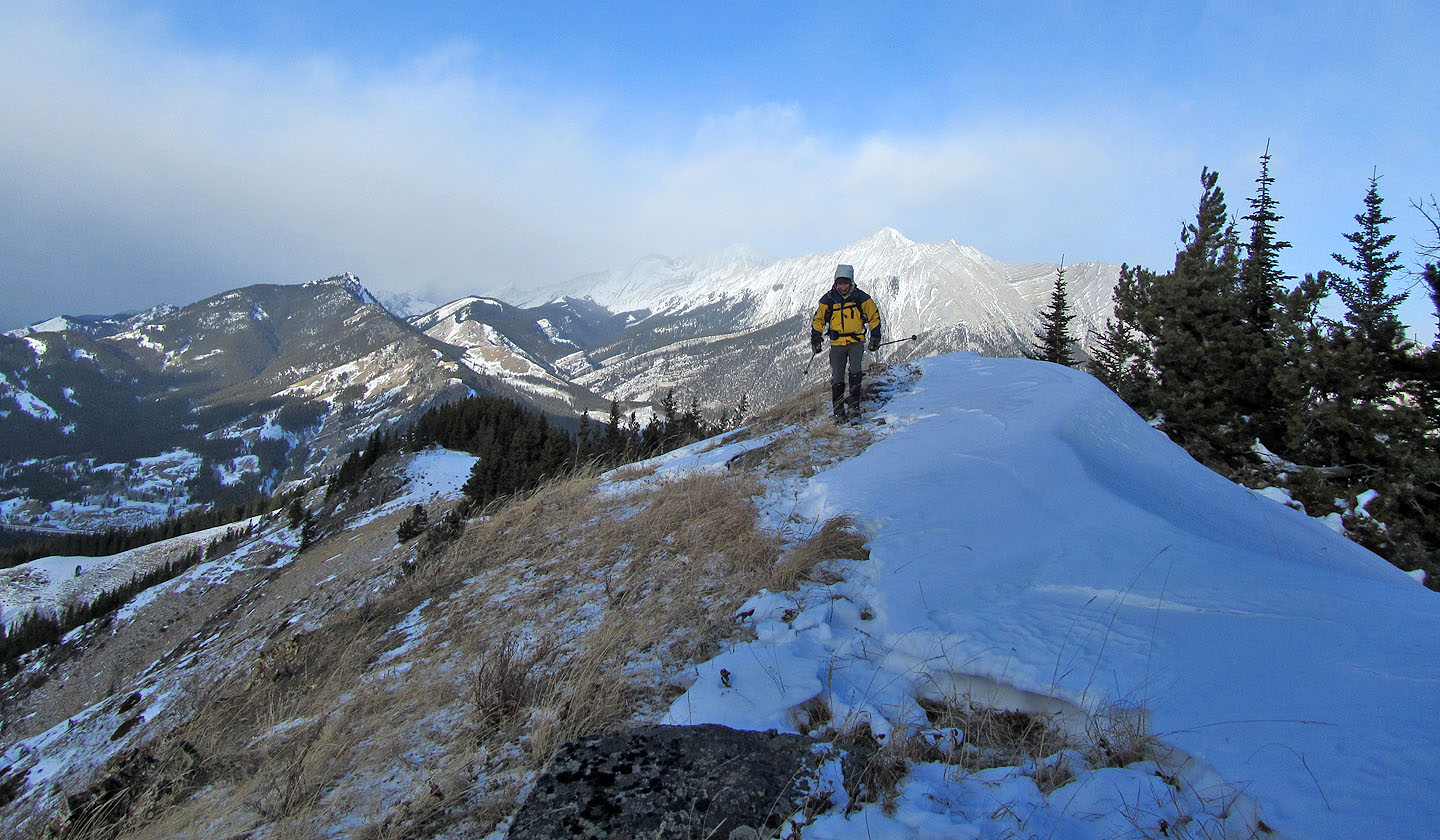 We didn't stay long on the summit because of the wind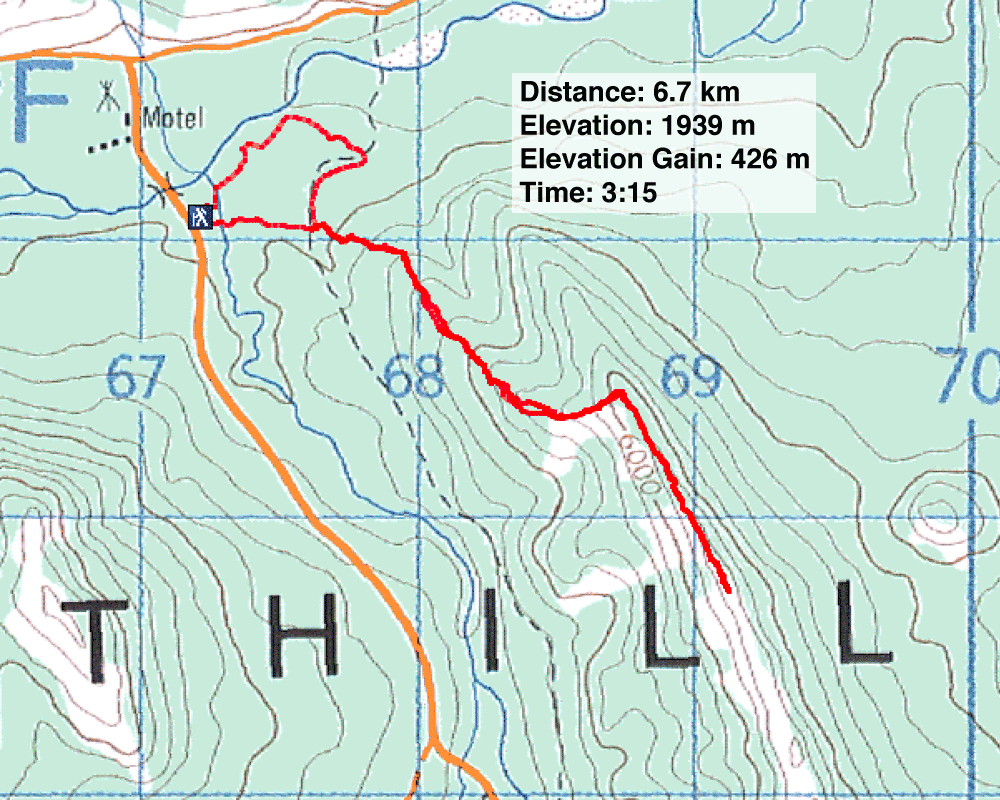 82 J/7 Mount Head