bobspirko.ca | Home | Canada Trips | US Trips | Hiking | Snowshoeing | MAP | About

Ptarmigan Cirque
Kananaskis, Alberta
September 27, 2022
Distance: 4.7 km
Cumulative Elevation Gain: 279 m
Ptarmigan Cirque is one of the easiest alpine areas to reach, and during larch season, one of the busiest. Dinah and I arrived late Tuesday morning to find the Highwood Pass parking lot full. We had to park on the roadside hundreds of metres from the trailhead.
We followed the trail as it crossed the highway and began climbing through trees. Still in trees, we came to a fork with a sign that said to keep left. This was the beginning of a one-way, clockwise loop.
The trail eventually leaves the forest and reaches the edge of Ptarmigan Cirque. There were people everywhere, including families, but most stuck to the trail. To escape the crowd, we hiked to the far end of the cirque. We climbed a bump near a waterfall and had lunch while we gazed across the basin.
When it was time to leave, we followed the trail back to the loop. A few groups had gathered here, and we had to maneuver around them. Continuing along the trail, we reached larches turning yellow. Compared to other areas on Highwood Pass, there are few larches here, but we enjoyed seeing them. Then the trail enters the forest to finish the loop. While coming down the trail, we encountered several groups going up. Ptarmigan Cirque is a beautiful, easy hike, especially in the fall, but don't expect to find solitude.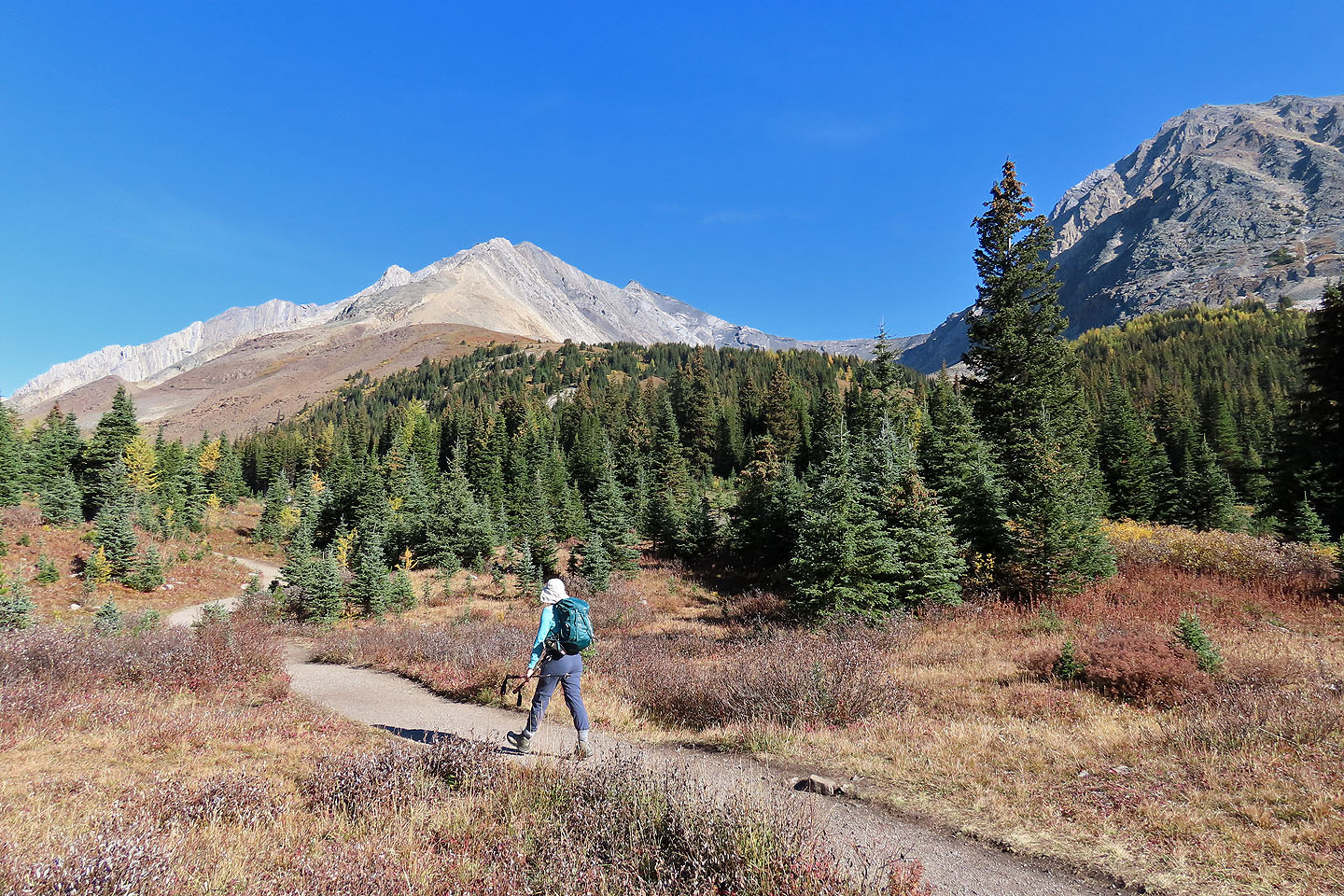 The trail leads to the cirque above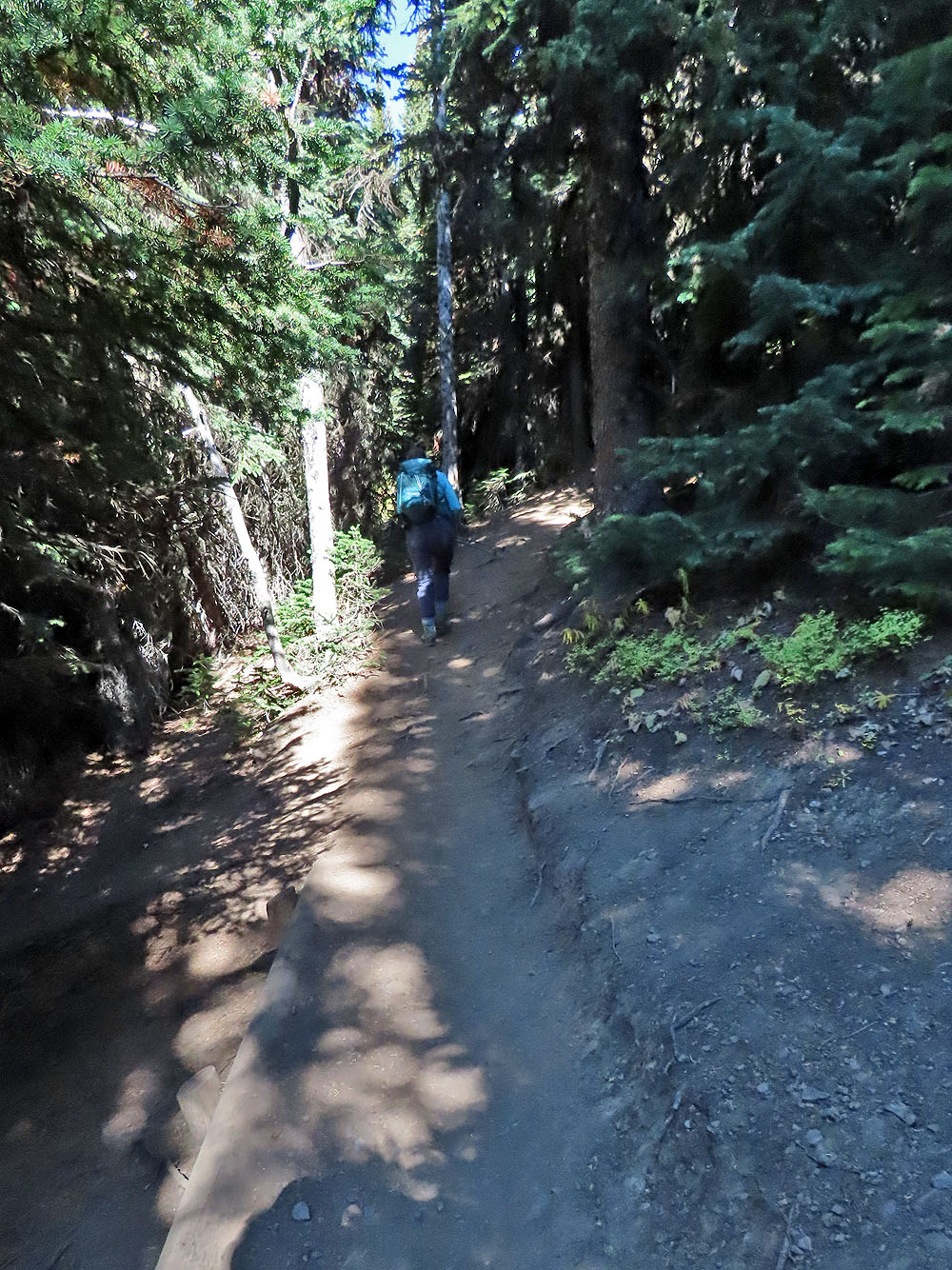 Hiking up the trail through the forest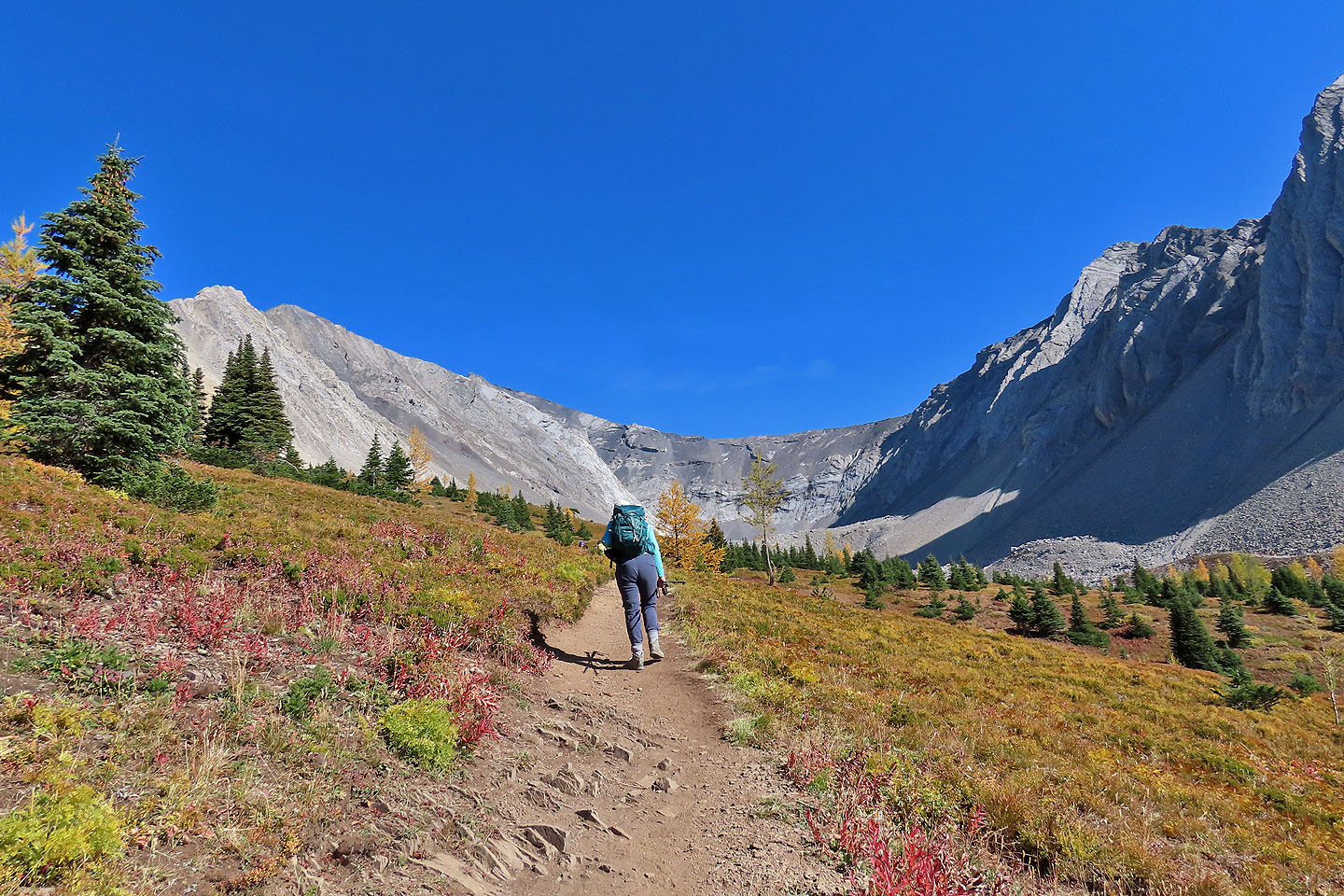 After the forest, the scenery opens up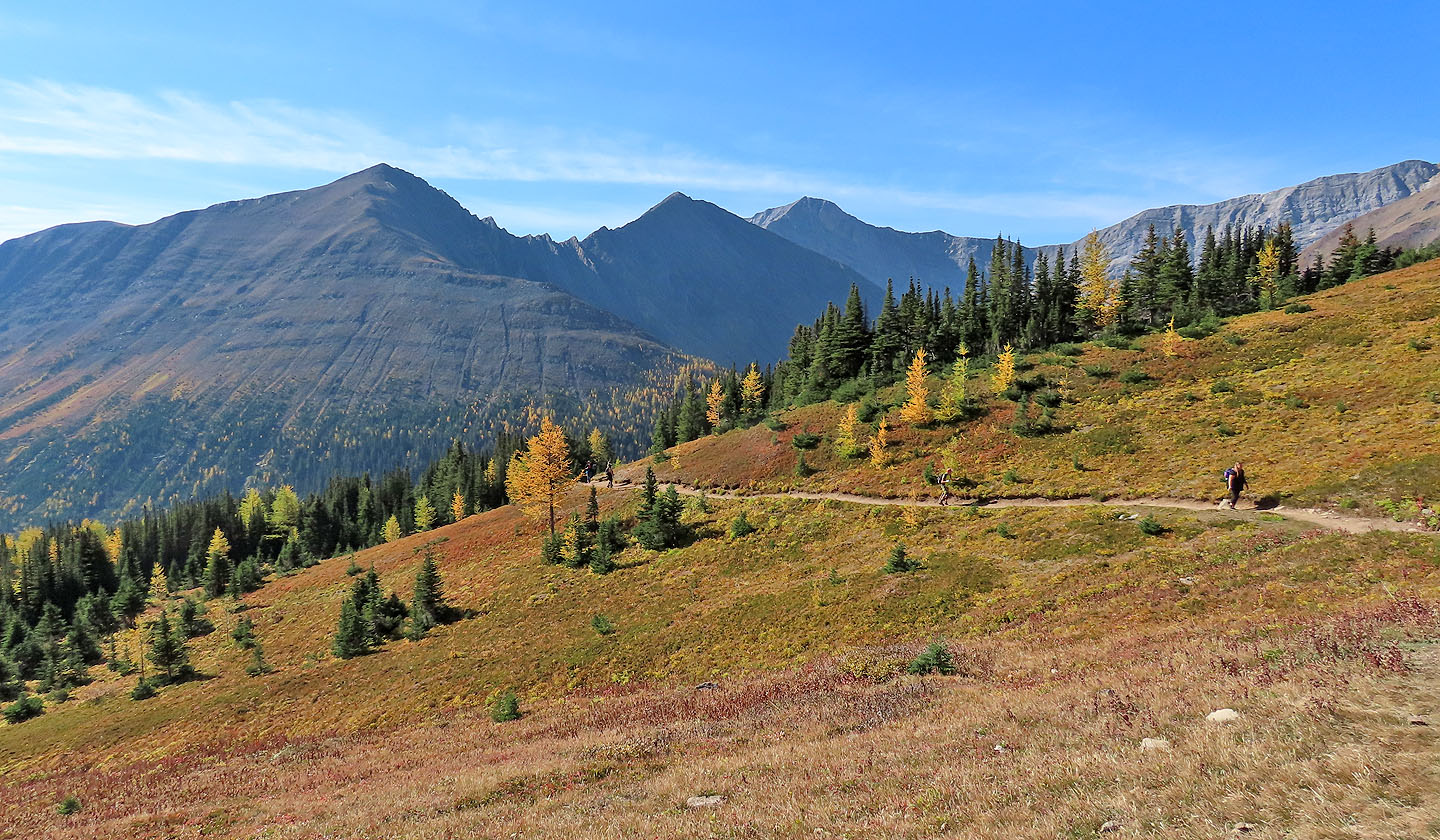 Looking back at Highwood Ridge, Grizzly Ridge and Mount Tyrwhitt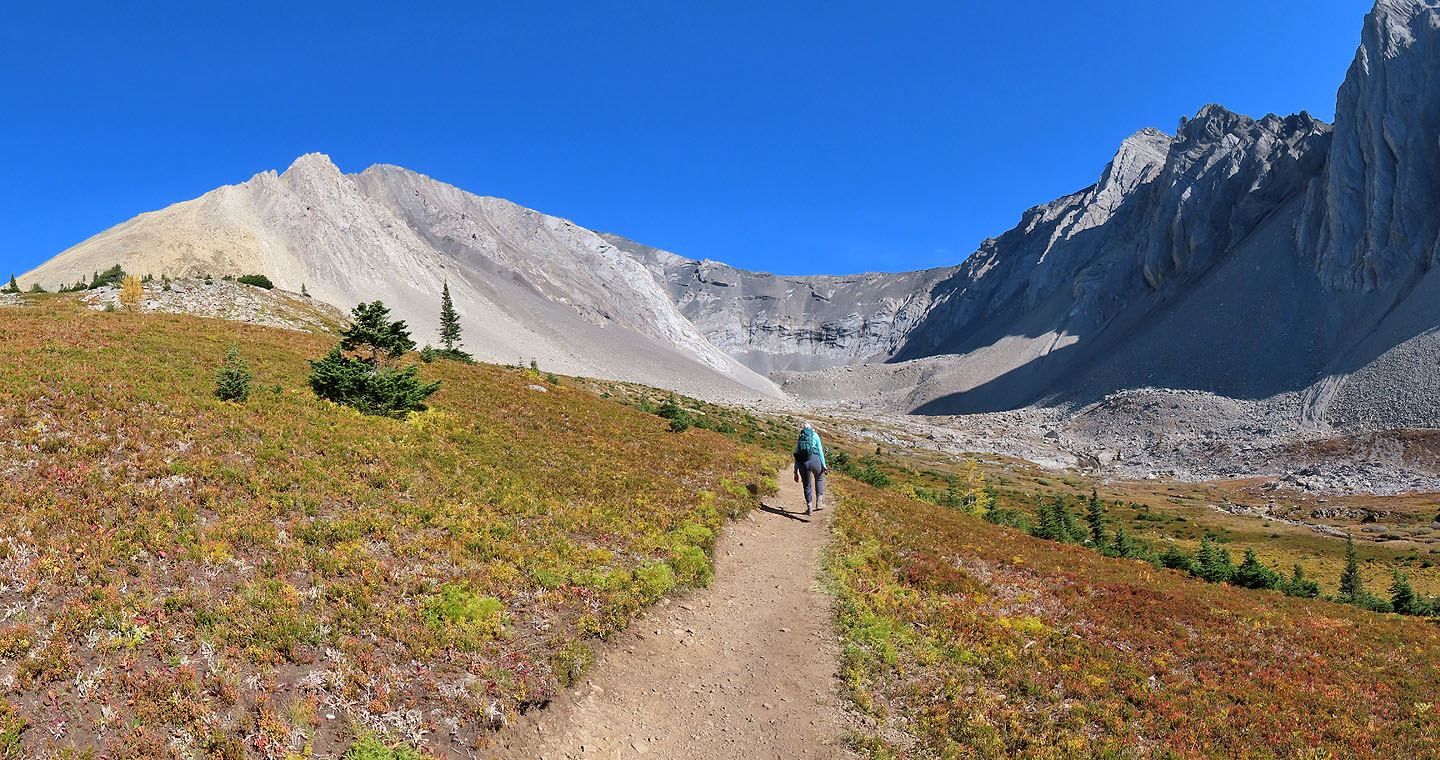 We reached the edge of the cirque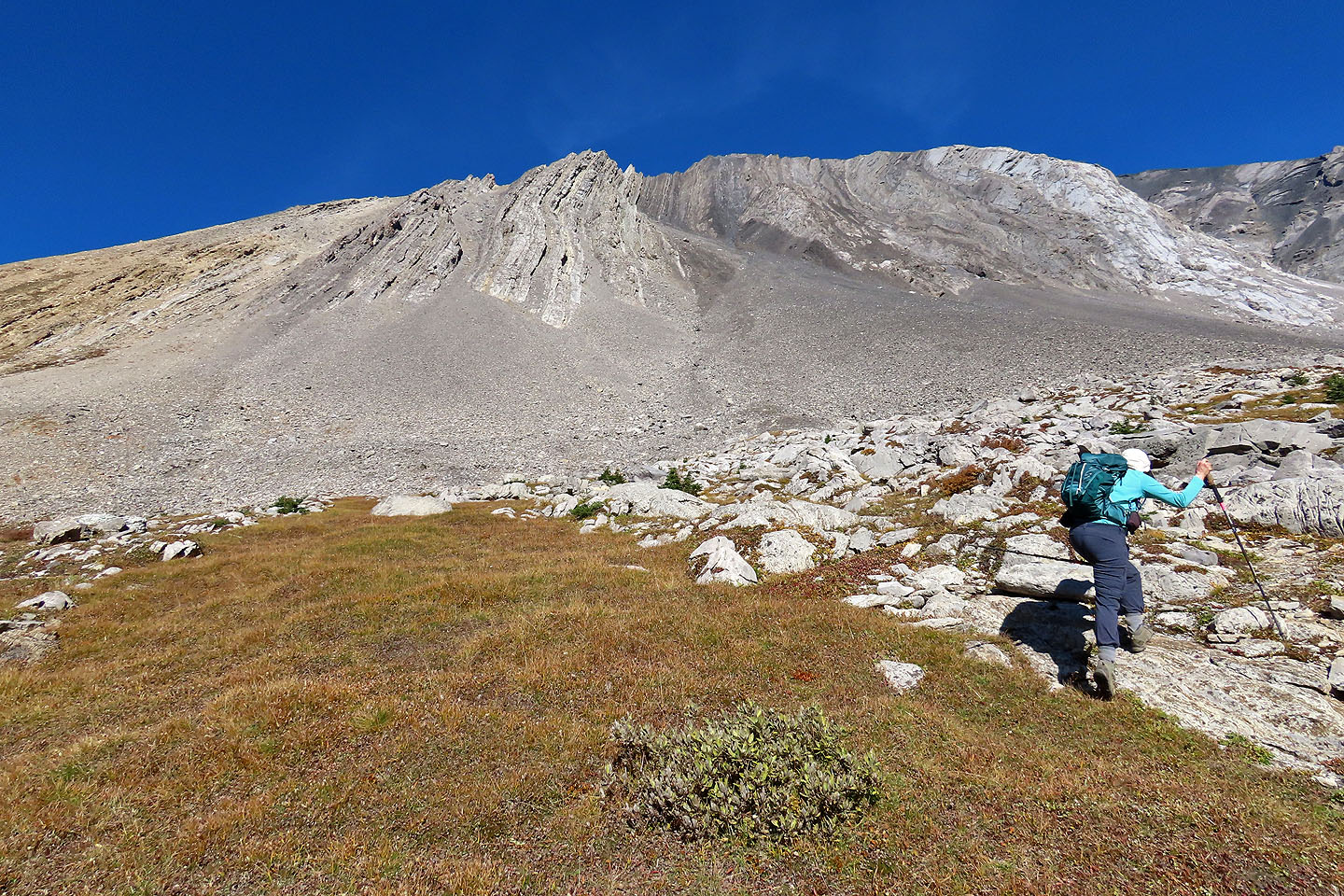 We ventured offtrail into the cirque. Fran's Rock is left.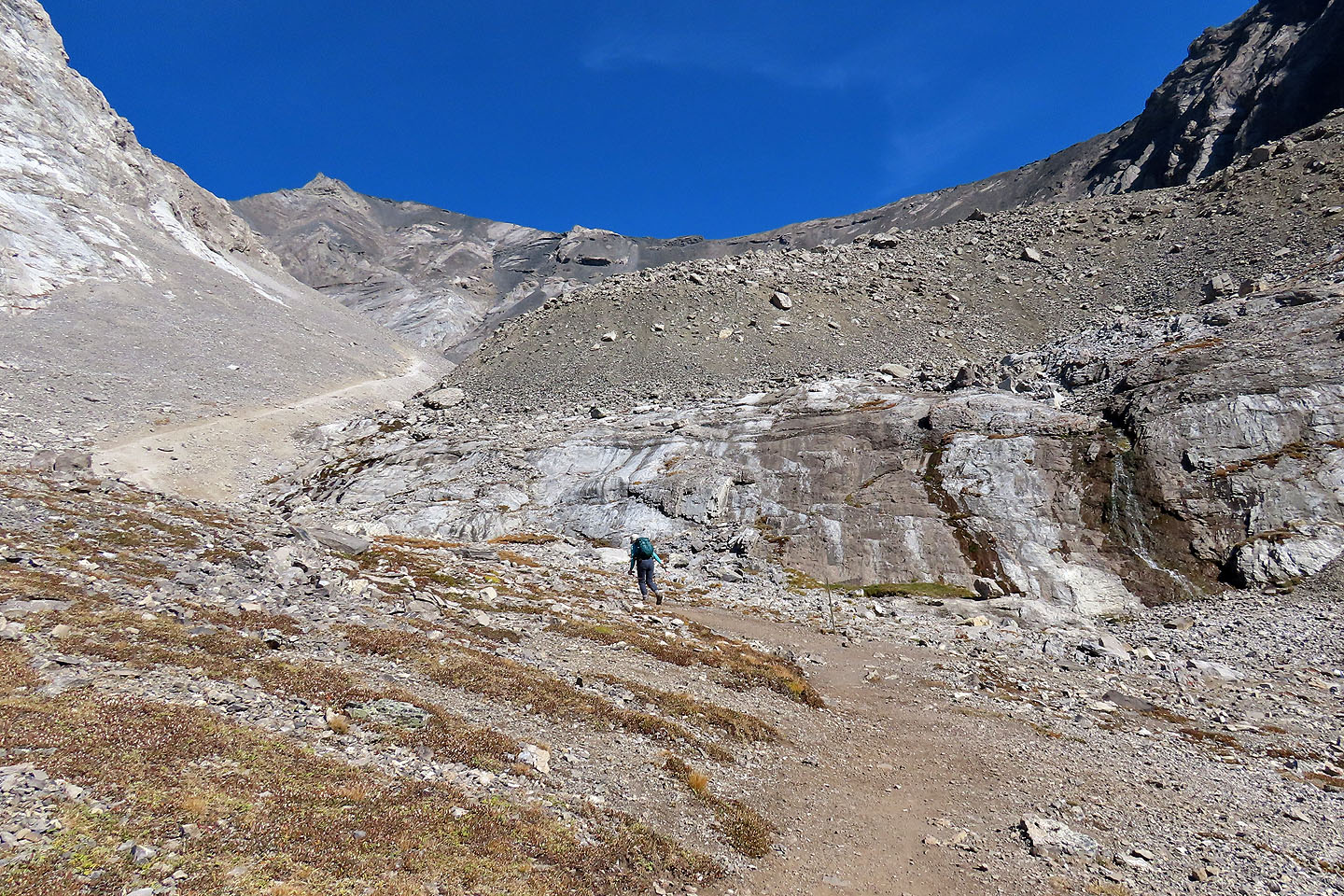 We climbed a bump on our left where I took the panorama. On the right is the waterfall. The trail leads to Mount Rae.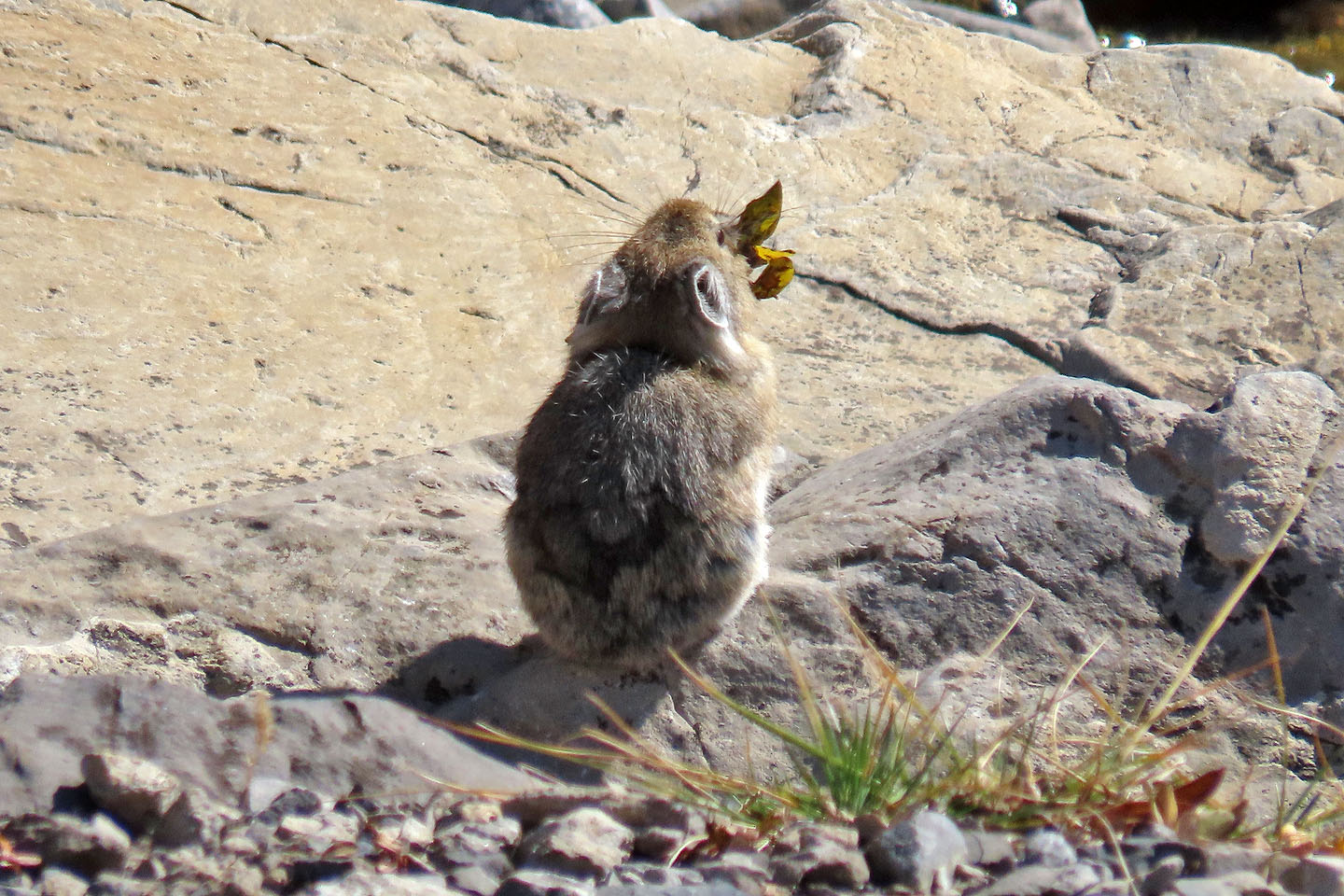 A pika prepares for winter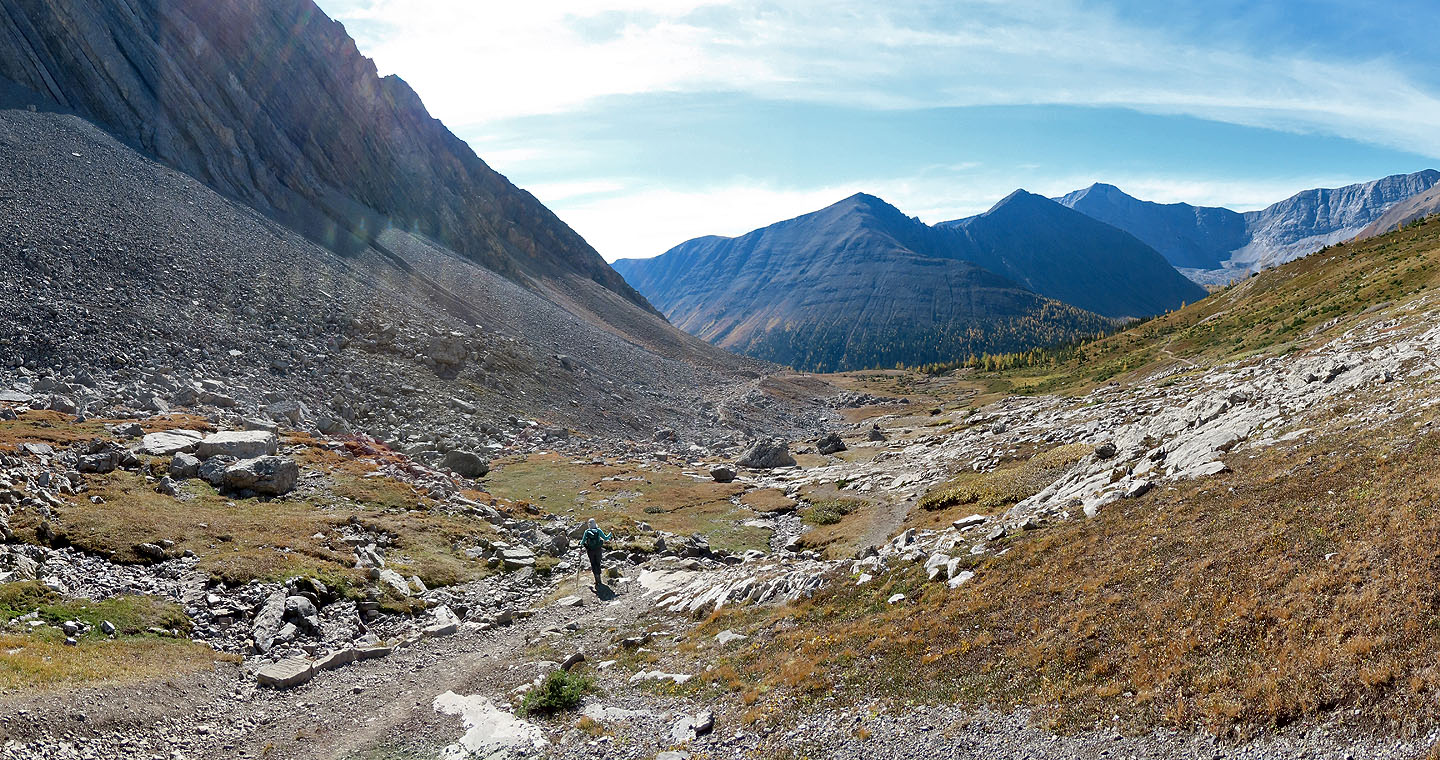 Heading back on the trail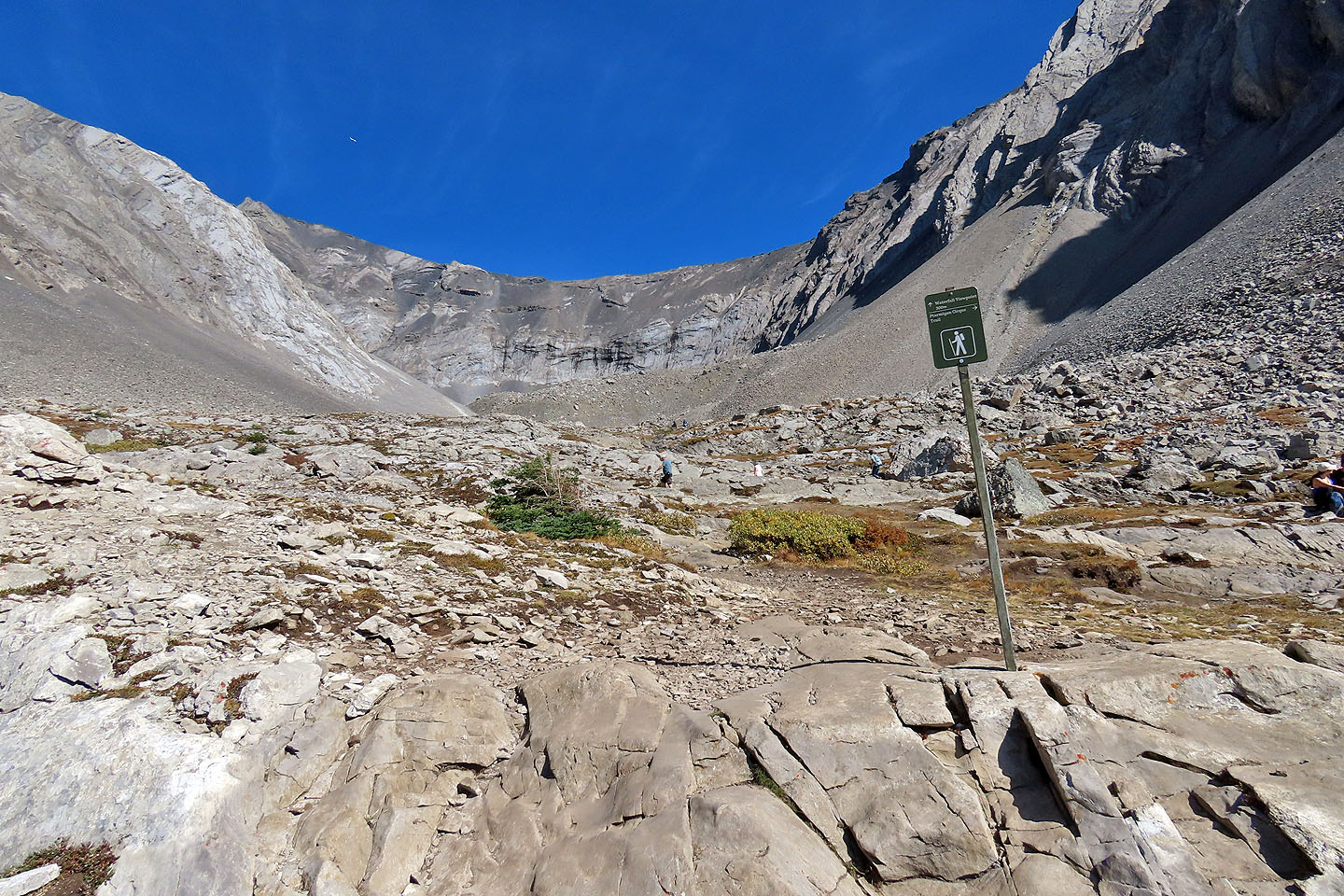 We followed the Waterfall Viewpoint trail back to the loop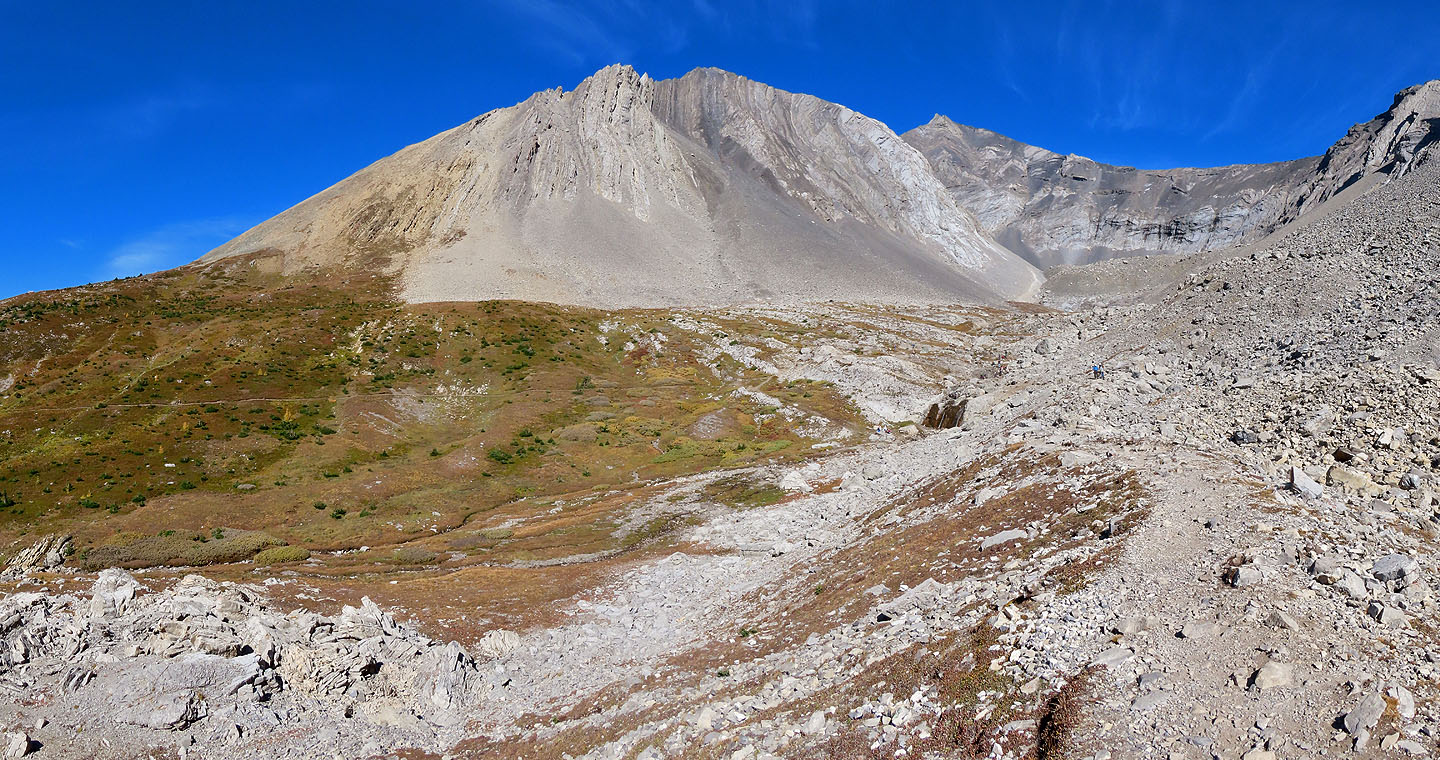 A final look back from the return loop trail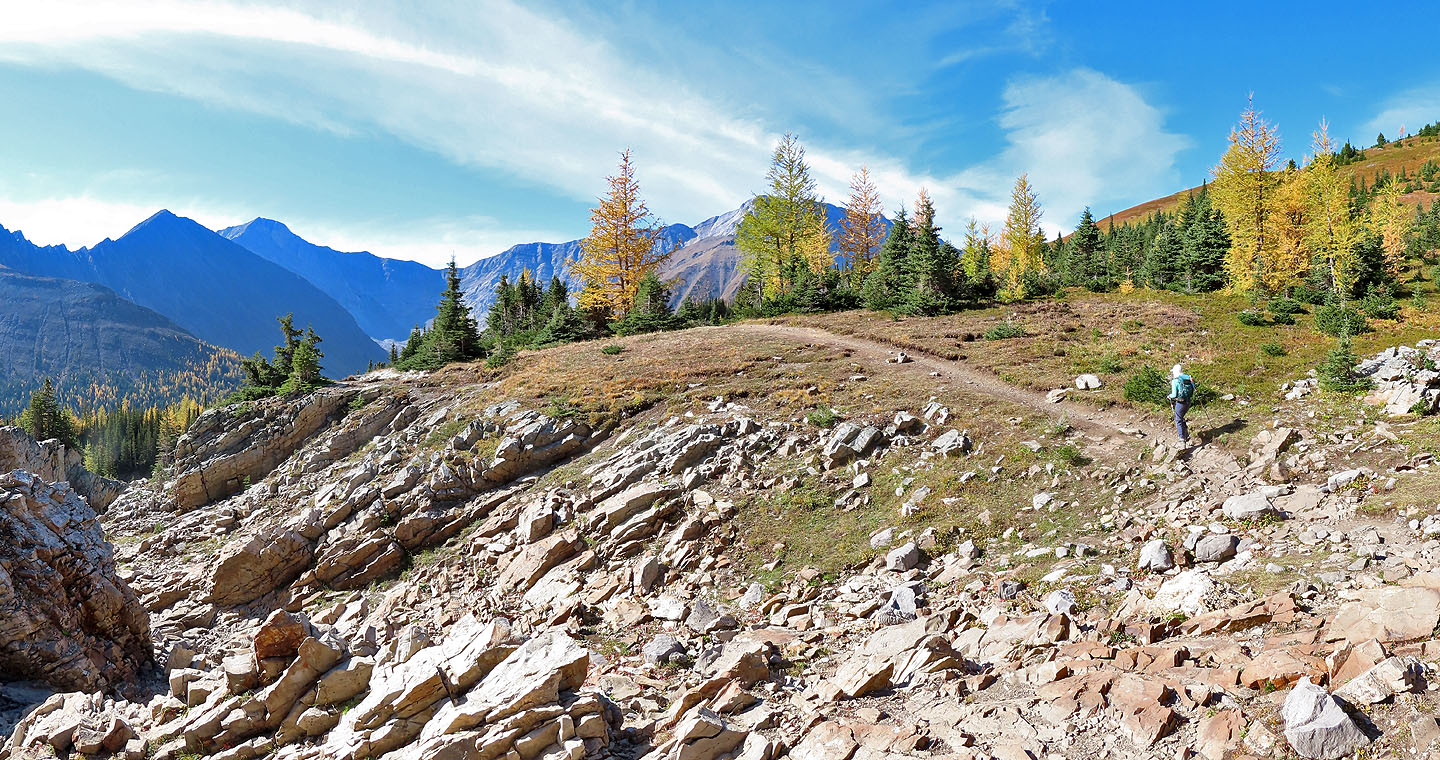 We passed larches on the way back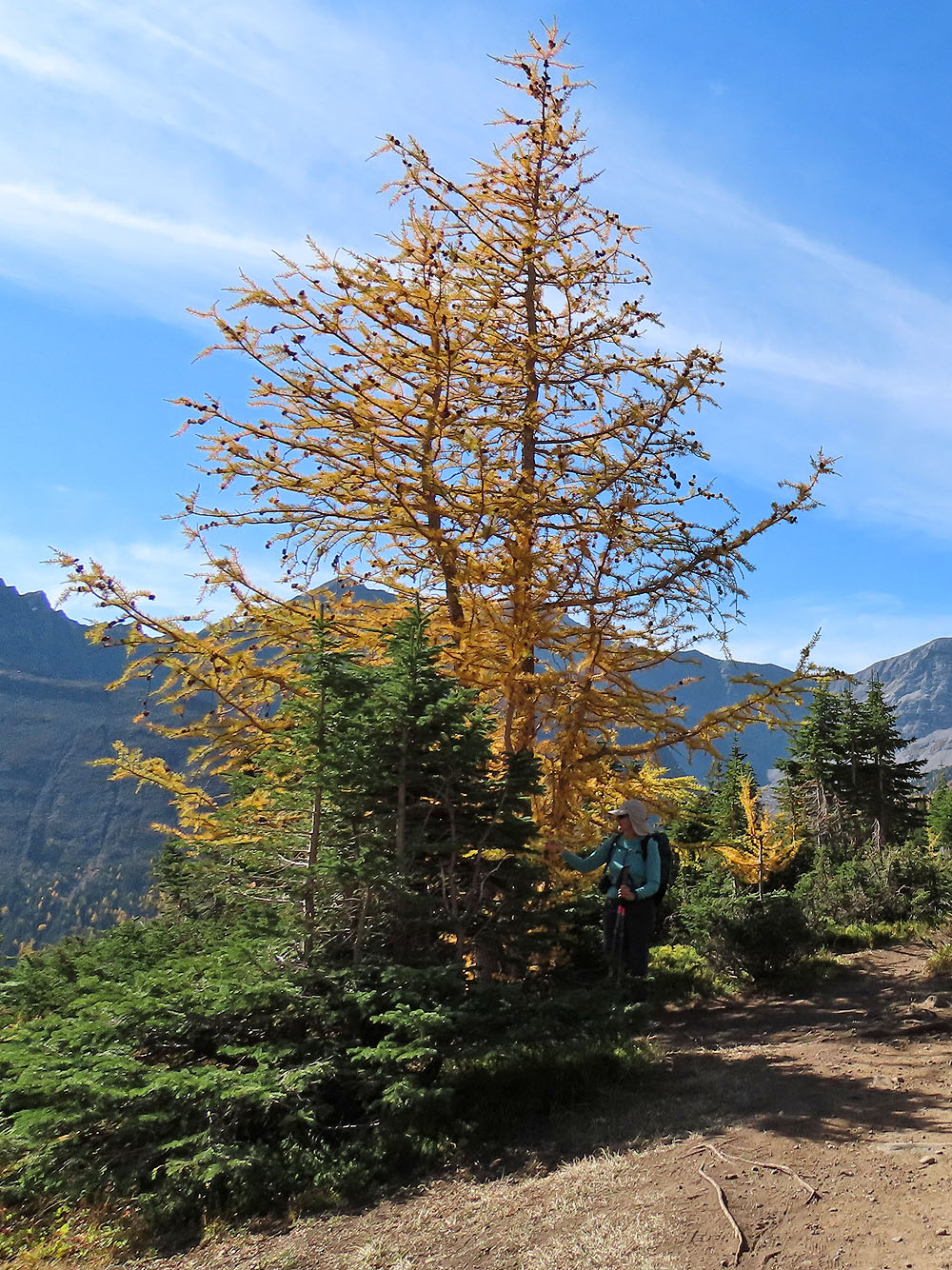 Dinah stops to feel the soft needles on a golden larch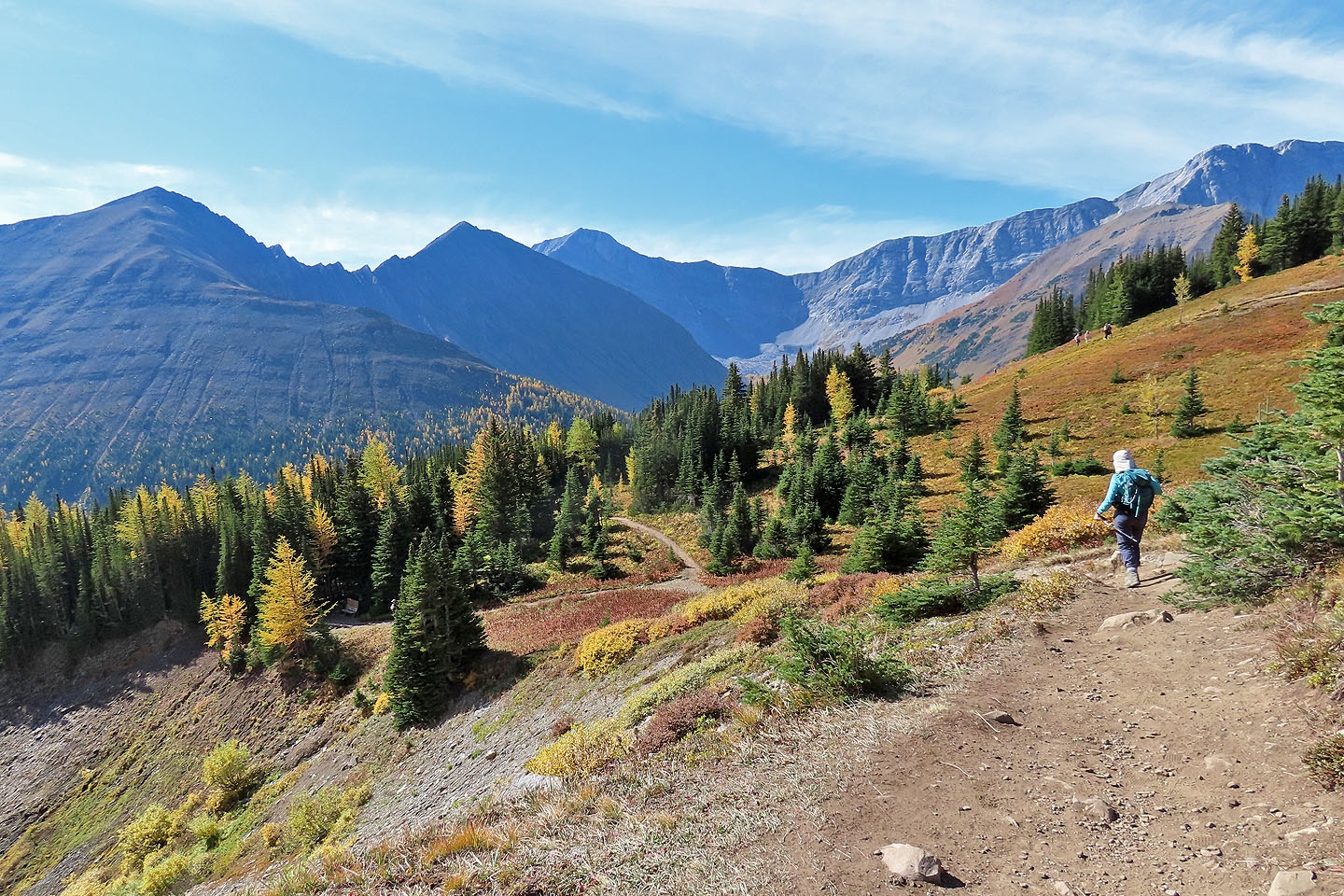 The trail completes the loop after entering the trees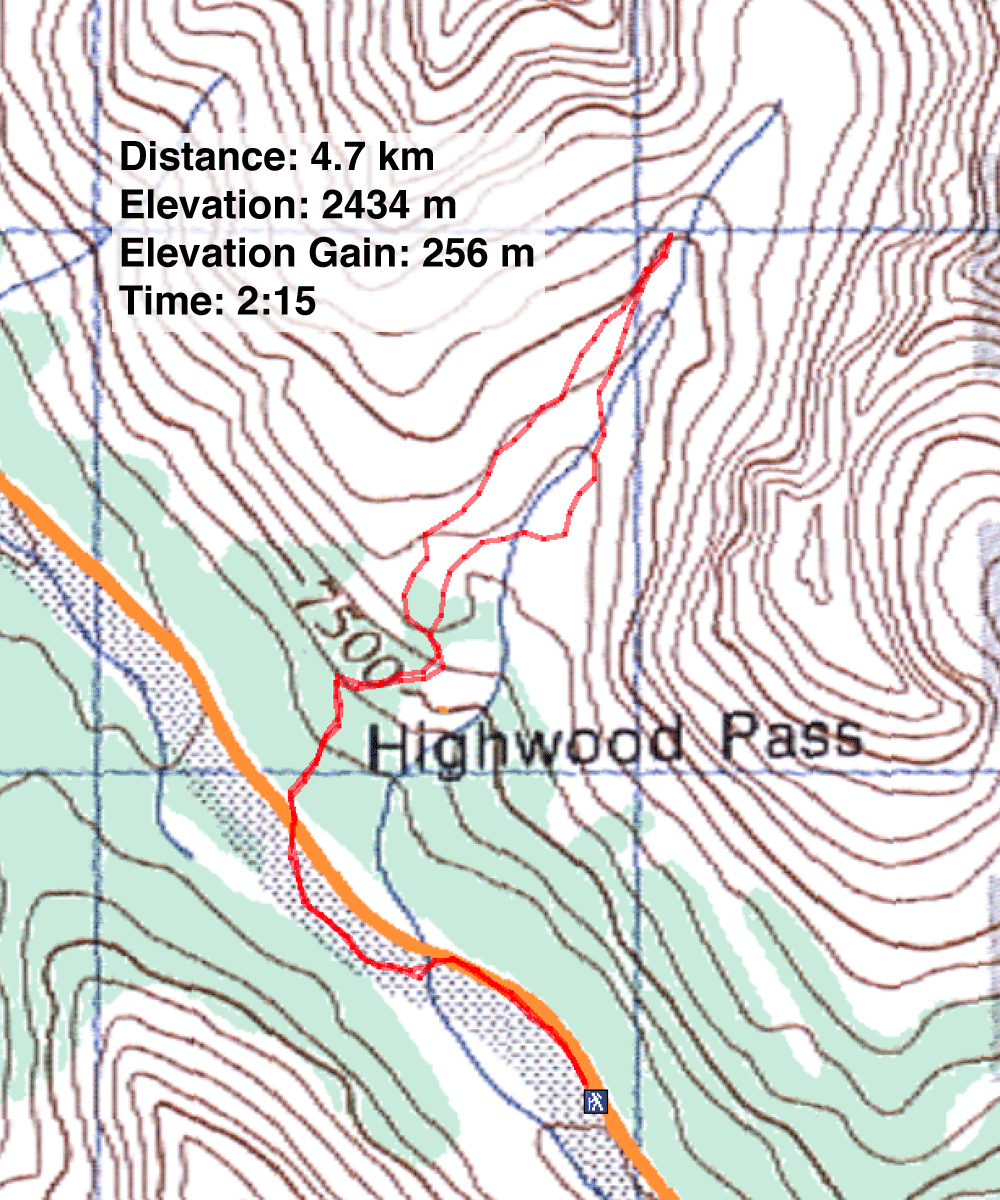 82 J/10 Mount Rae