bobspirko.ca | Home | Canada Trips | US Trips | Hiking | Snowshoeing | MAP | About
Drywood Mountain Northeast End
Castle Provincial Park, Alberta
June 9 , 2007
We had planned to ascend Drywood Mountain from the South Drywood Creek road, but our plans went awry when we came to a gated road. Since starting from the gate would add 4-5 km to the approach, we decided not to try it. Later we checked a brochure/map and learned that the road is under a seasonal closure: September 1 to June 15. We were a week early.
Instead, we explored the NE ridges of Drywood Mountain. We thought, rather whimsically, we could find a way up, but we had no such luck. We parked at another gate (155629) and did a loop along a couple of ridges.
It never occurred to me to name our ascent, but !2 years later, Dave McMurray did the same loop as us and called the high points we climbed, Barky, Woody and Stumpy. The colourful loop is worth considering.
We returned two weeks and climbed Drywood Mountain.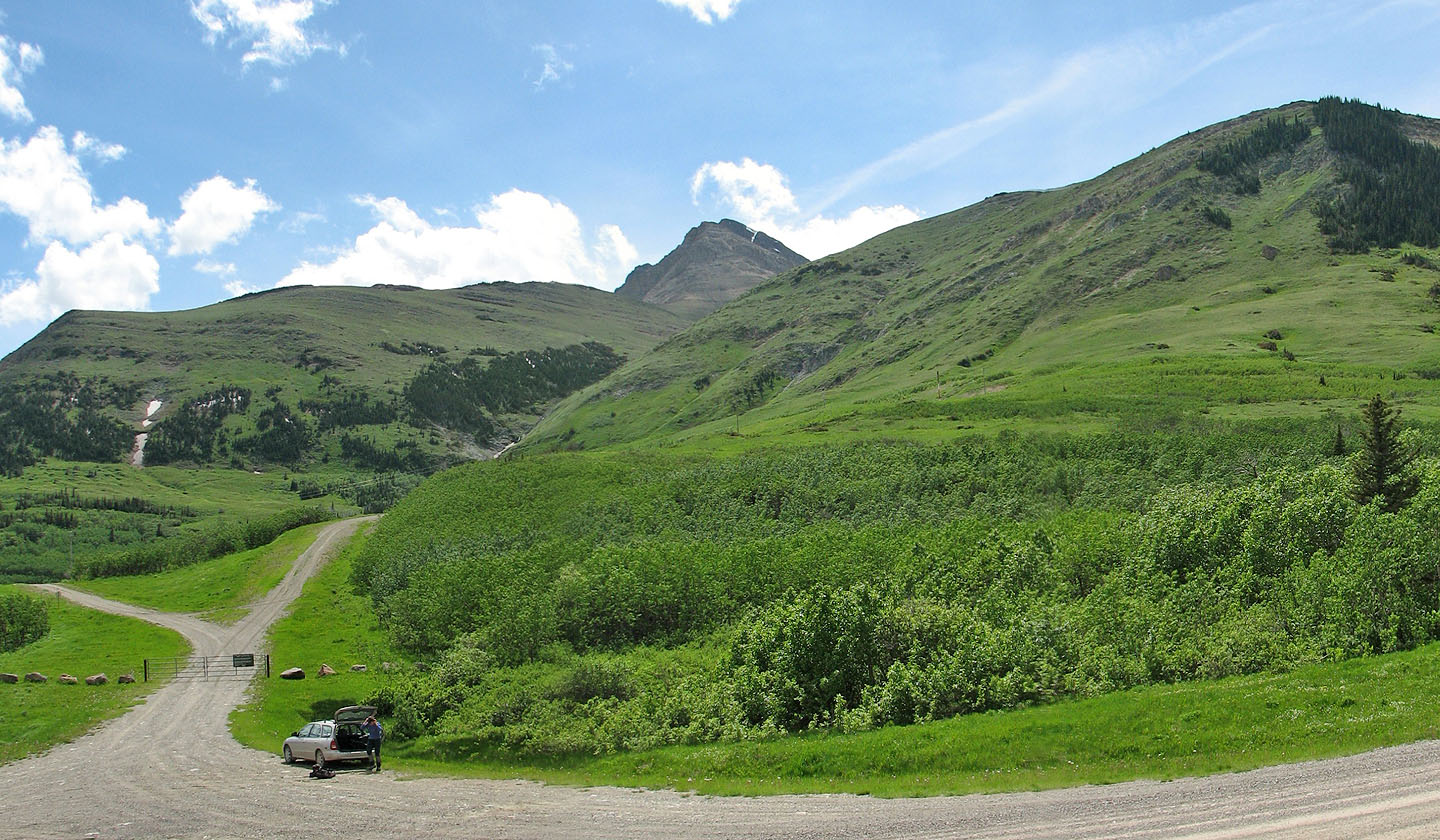 We ascended the ridge on the right, hiked to the base of cliffs in the centre and came down the ridge on the left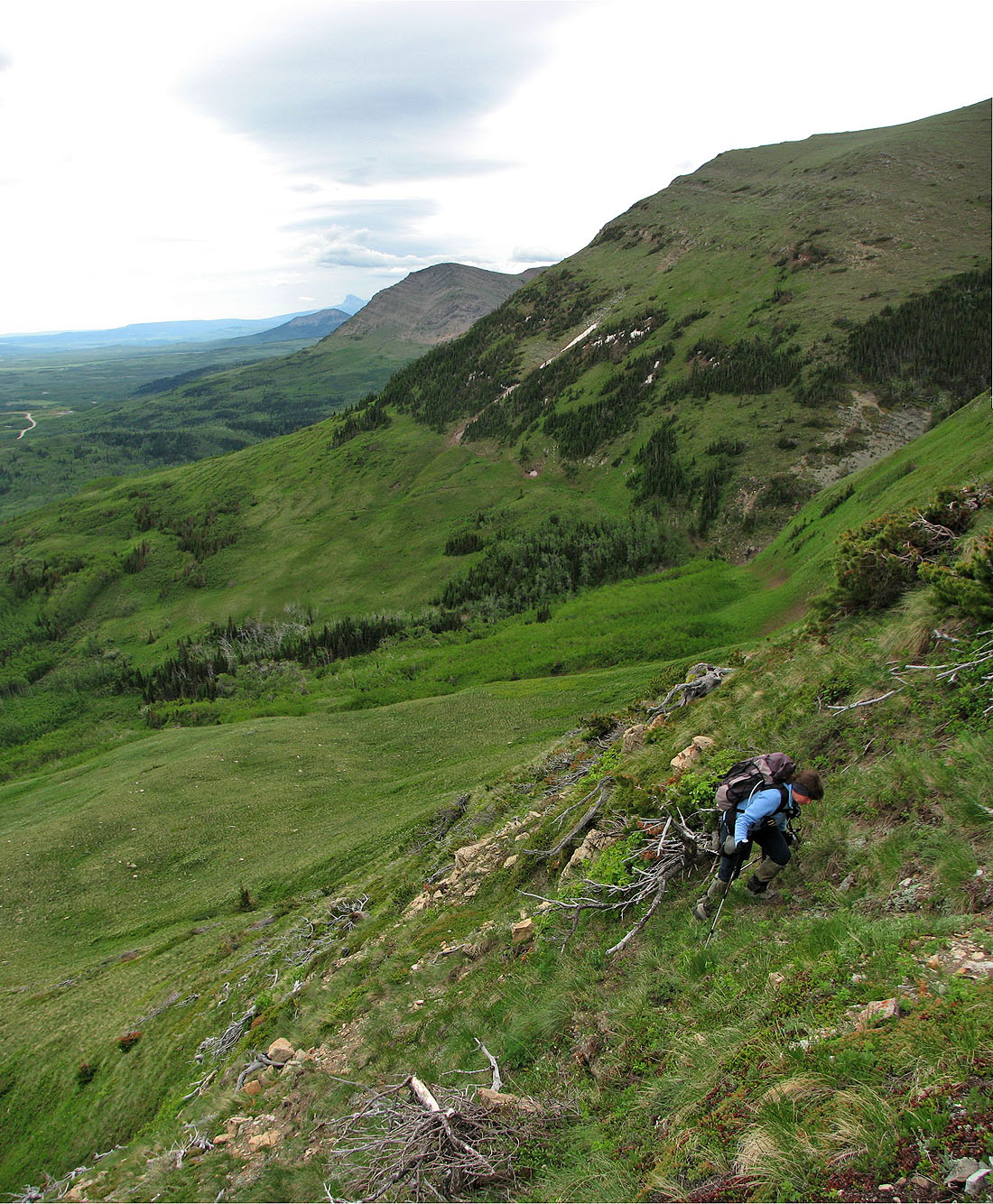 The ascent was steeper than we expected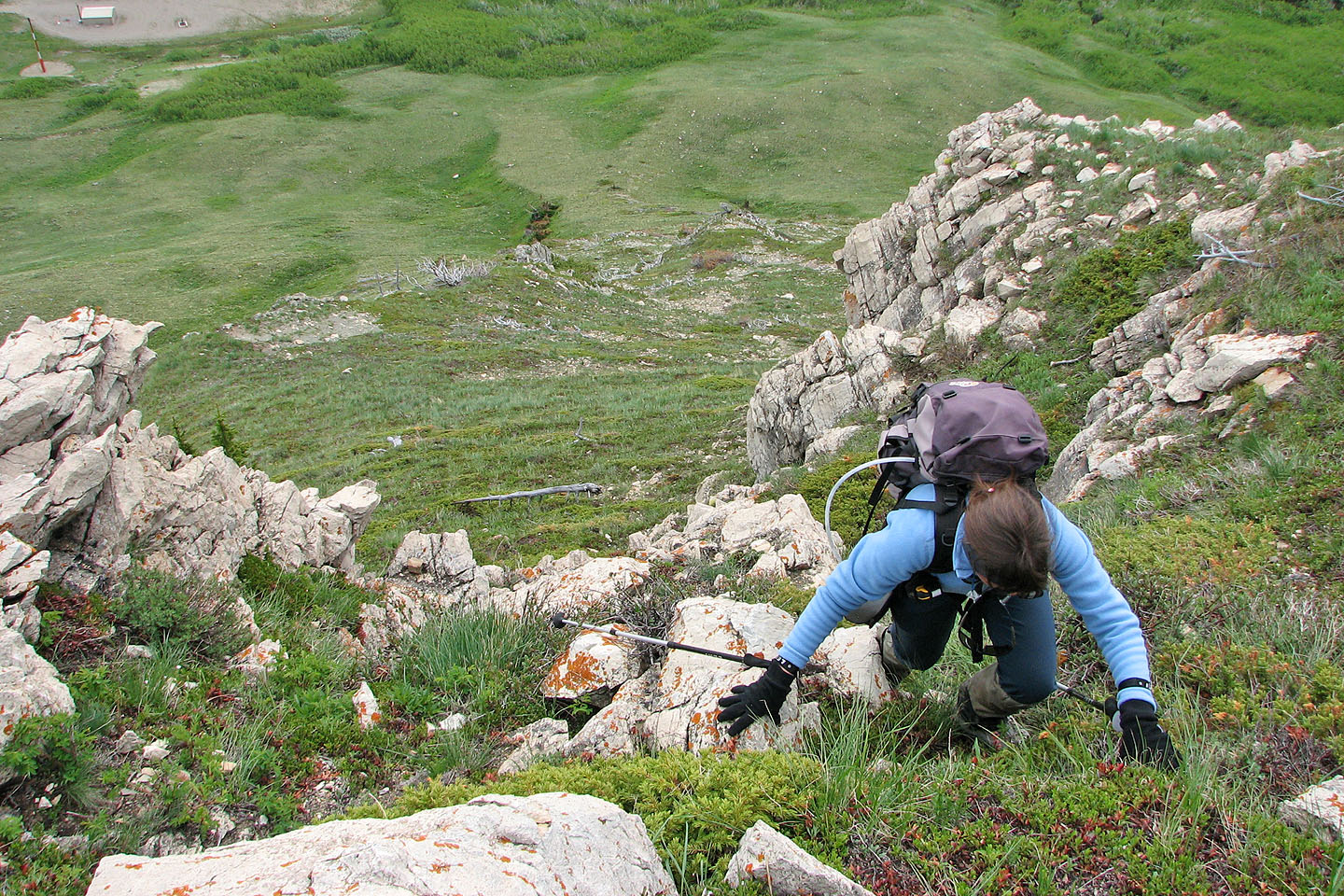 Some scrambling to get above the rock band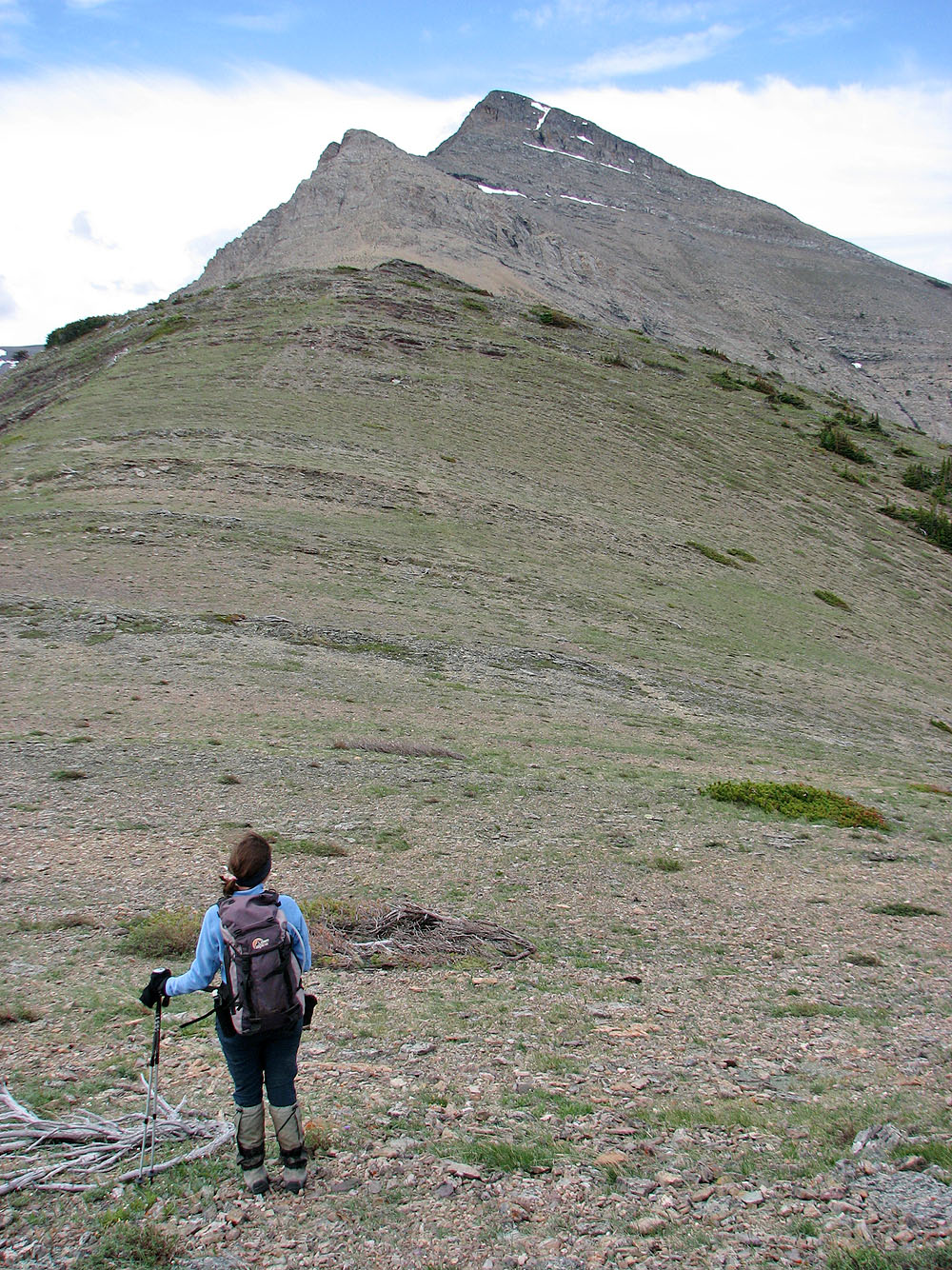 The true summit of Drywood Mountain is hidden behind these false summits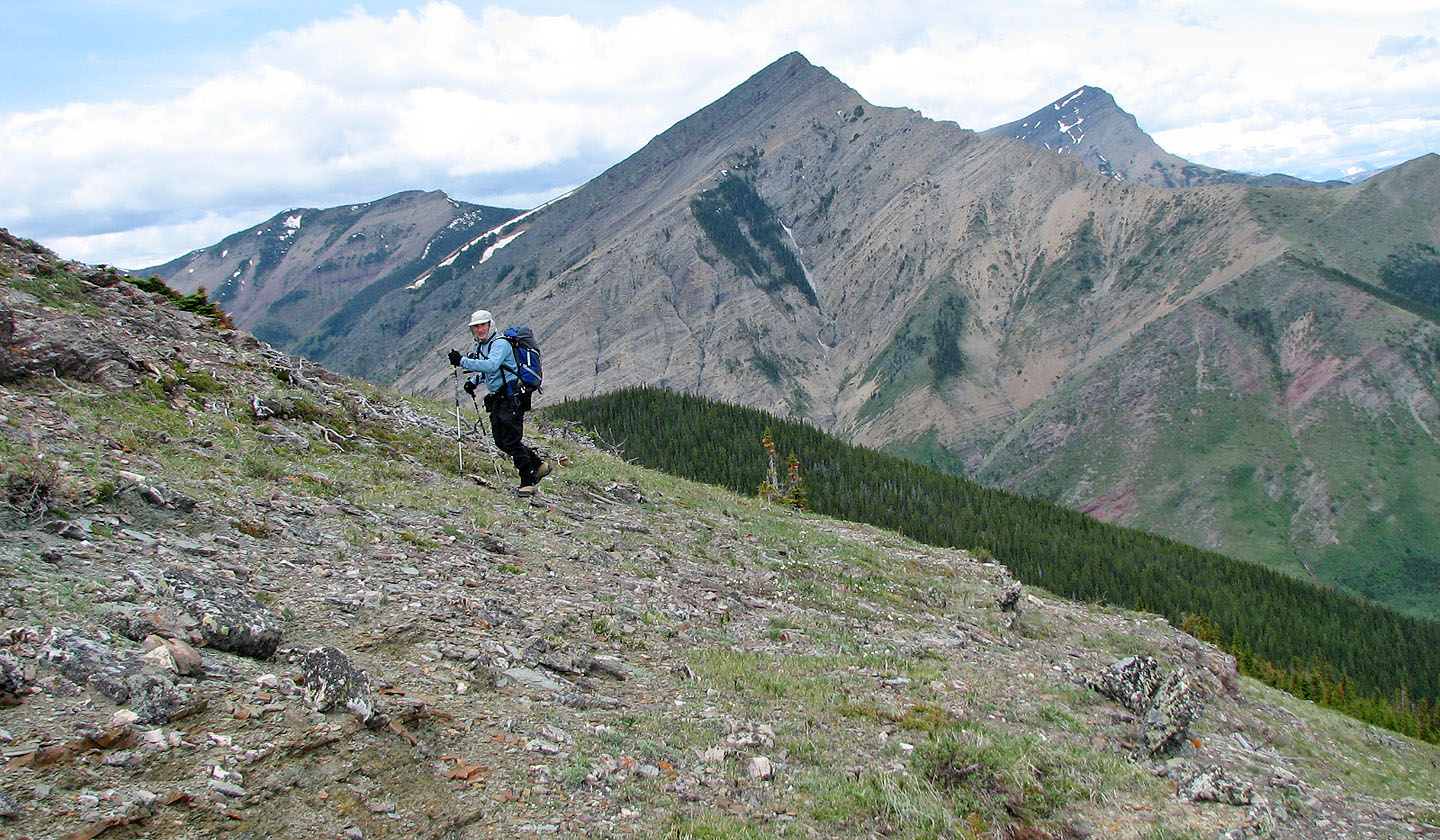 To the north is Pincher Ridge and Victoria Peak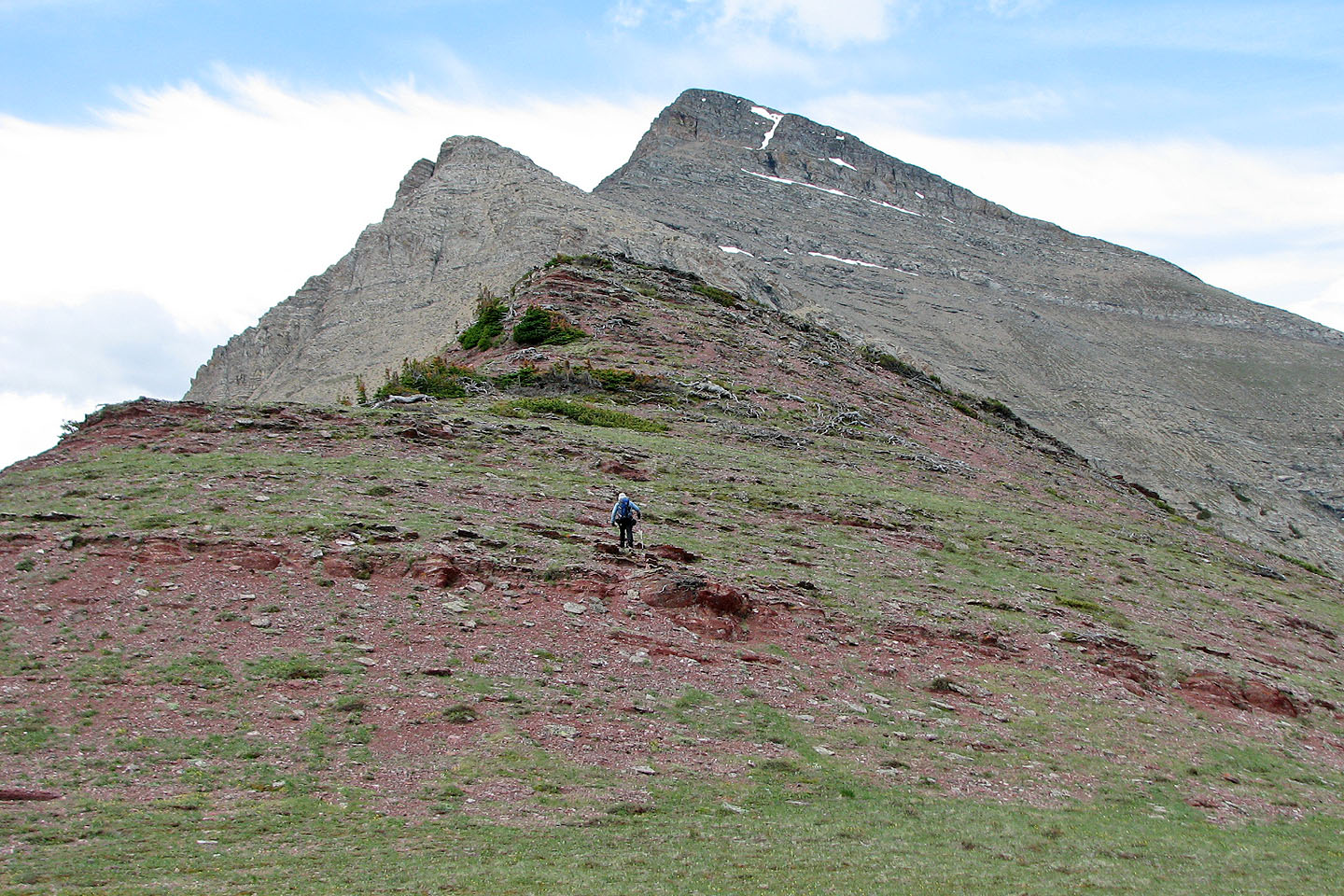 Coming up to Barky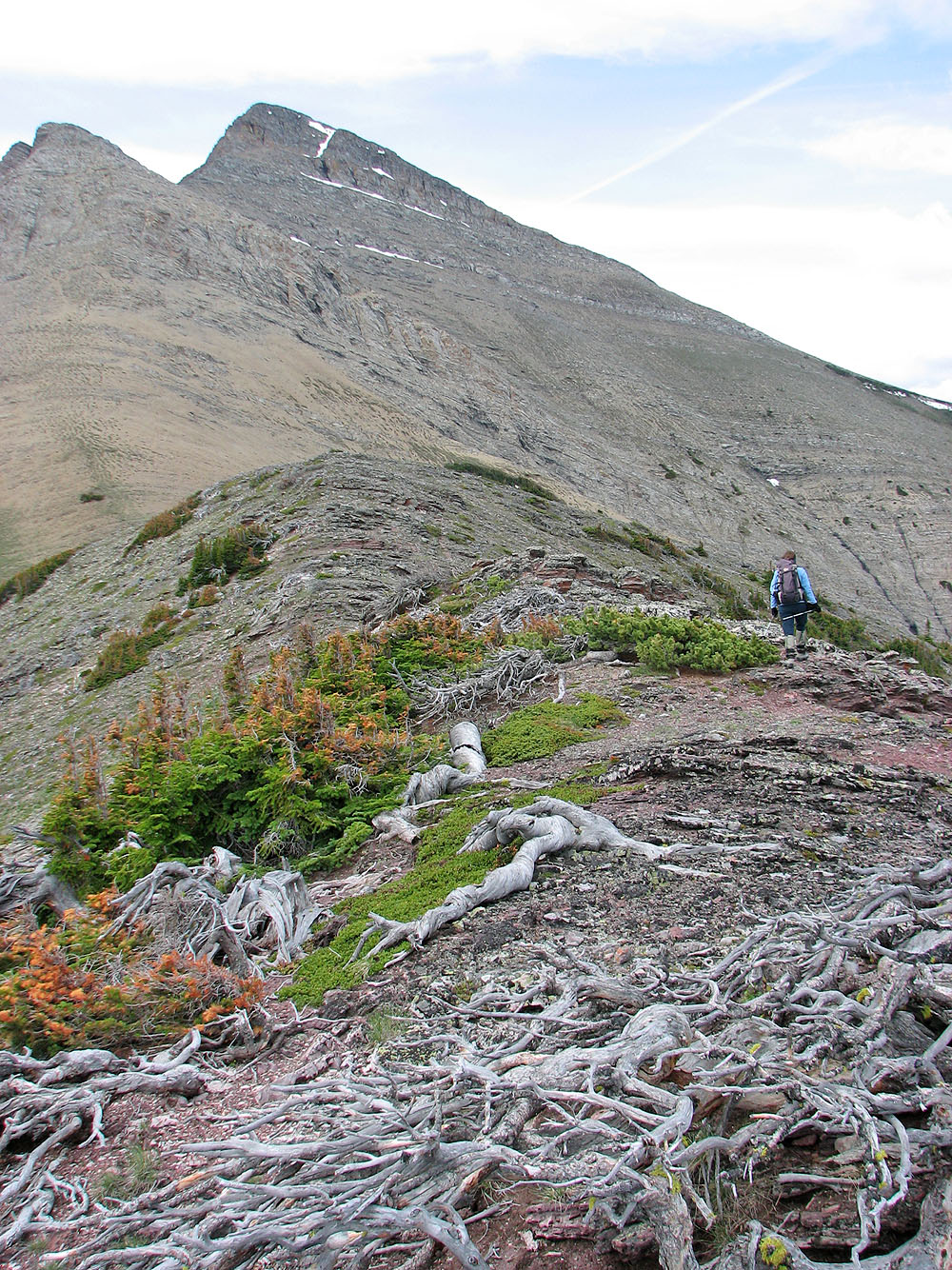 Woody ahead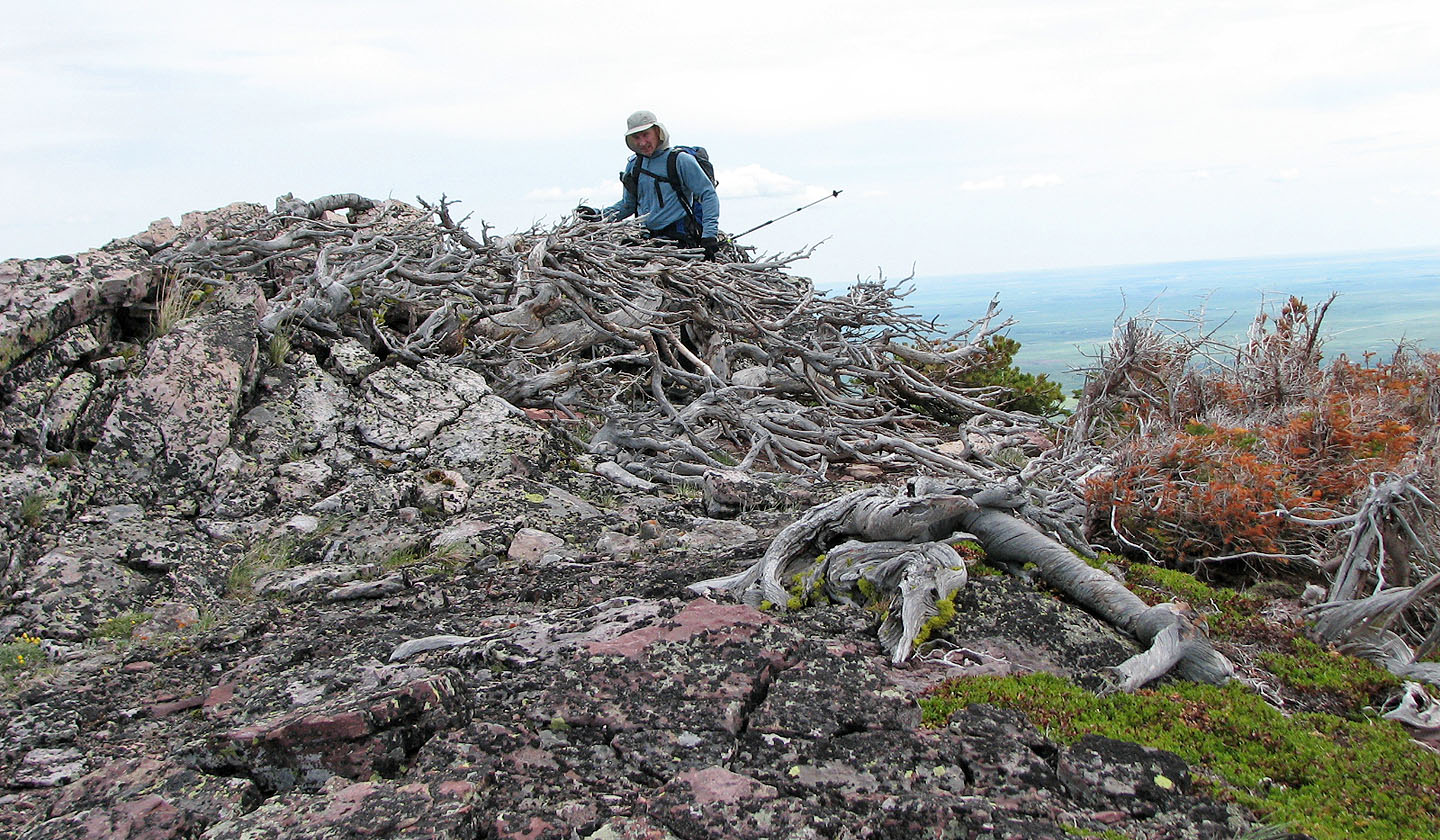 Impressive krummholz on the ridge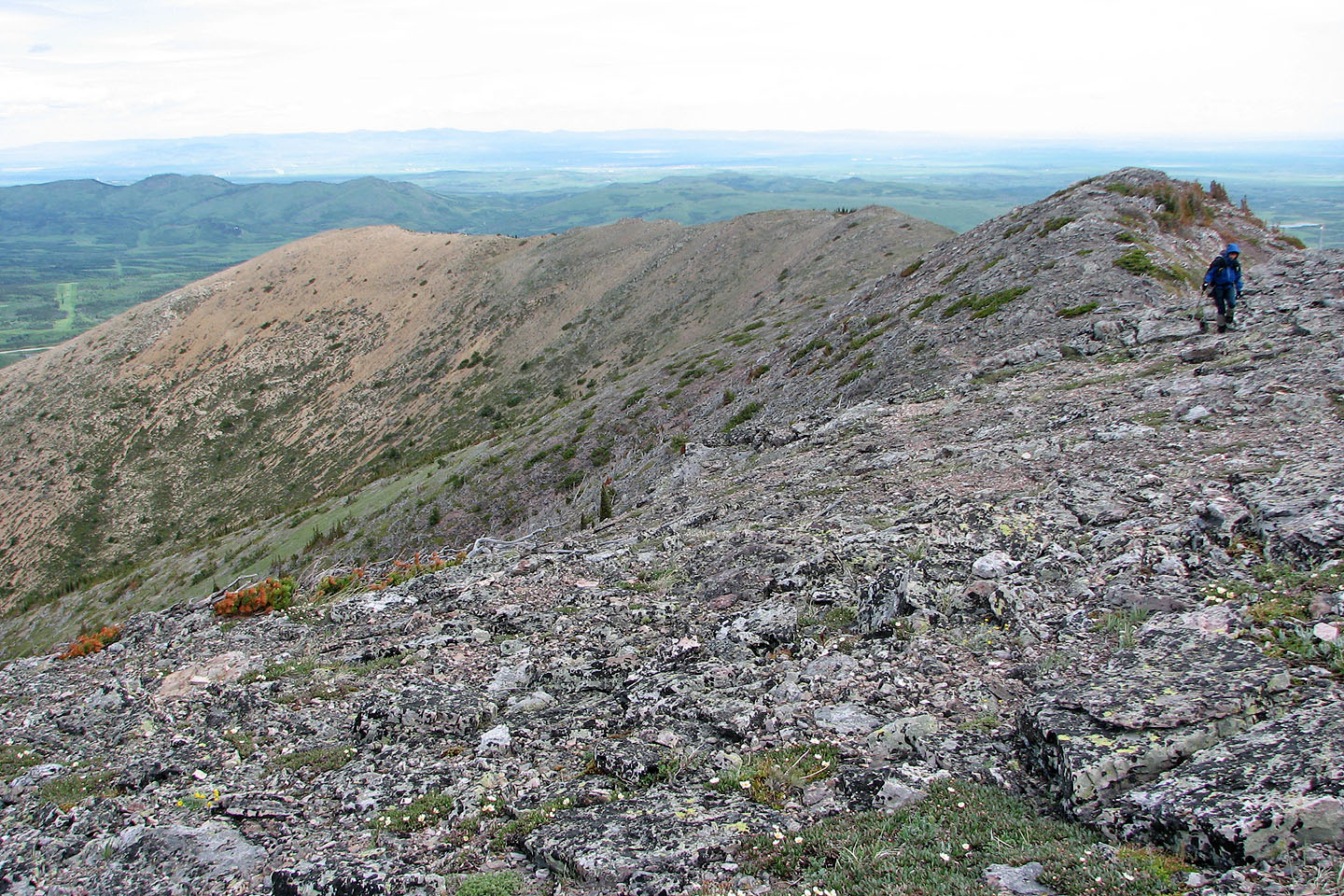 Looking back along the ridge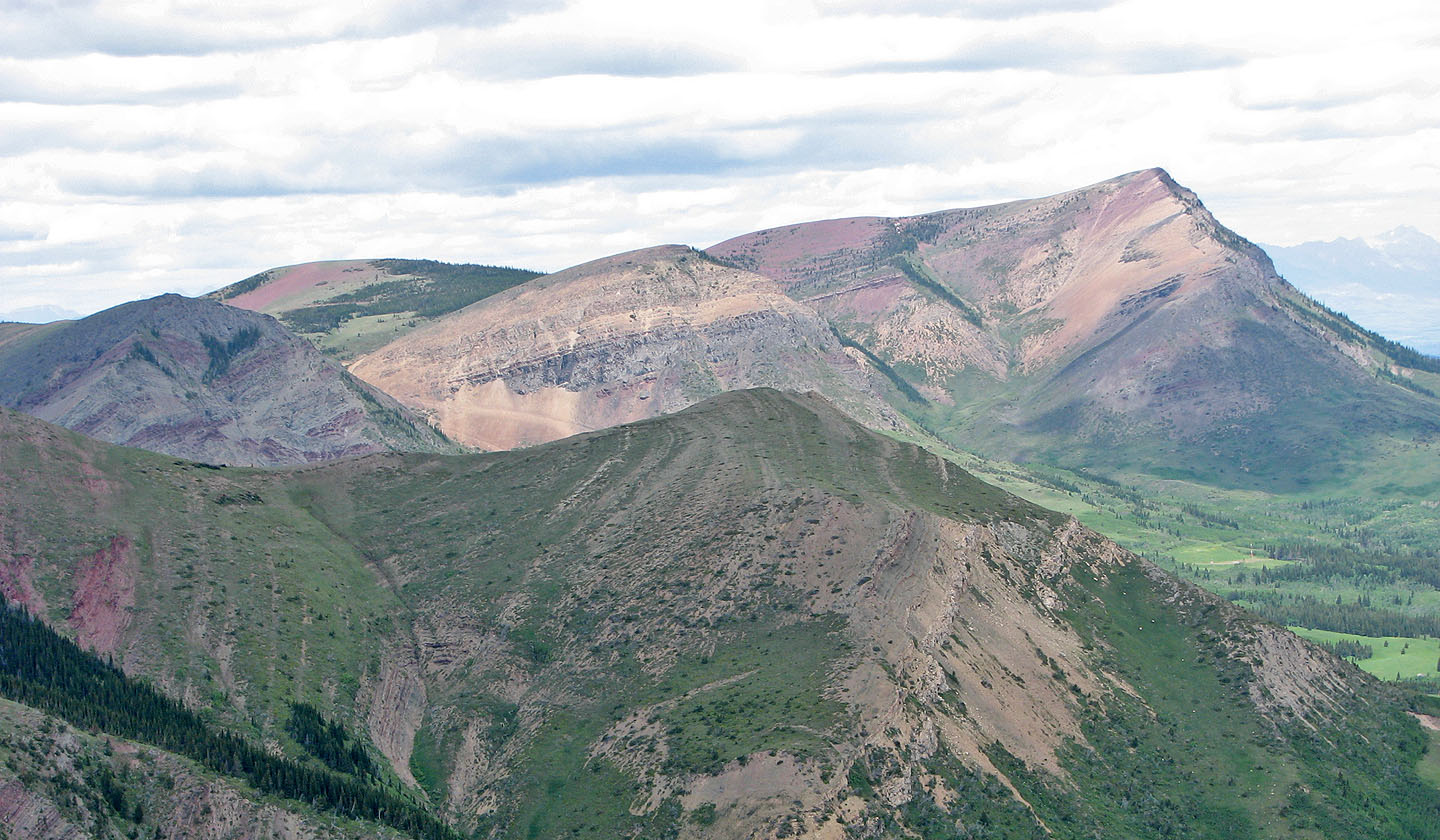 Colourful Prairie Bluff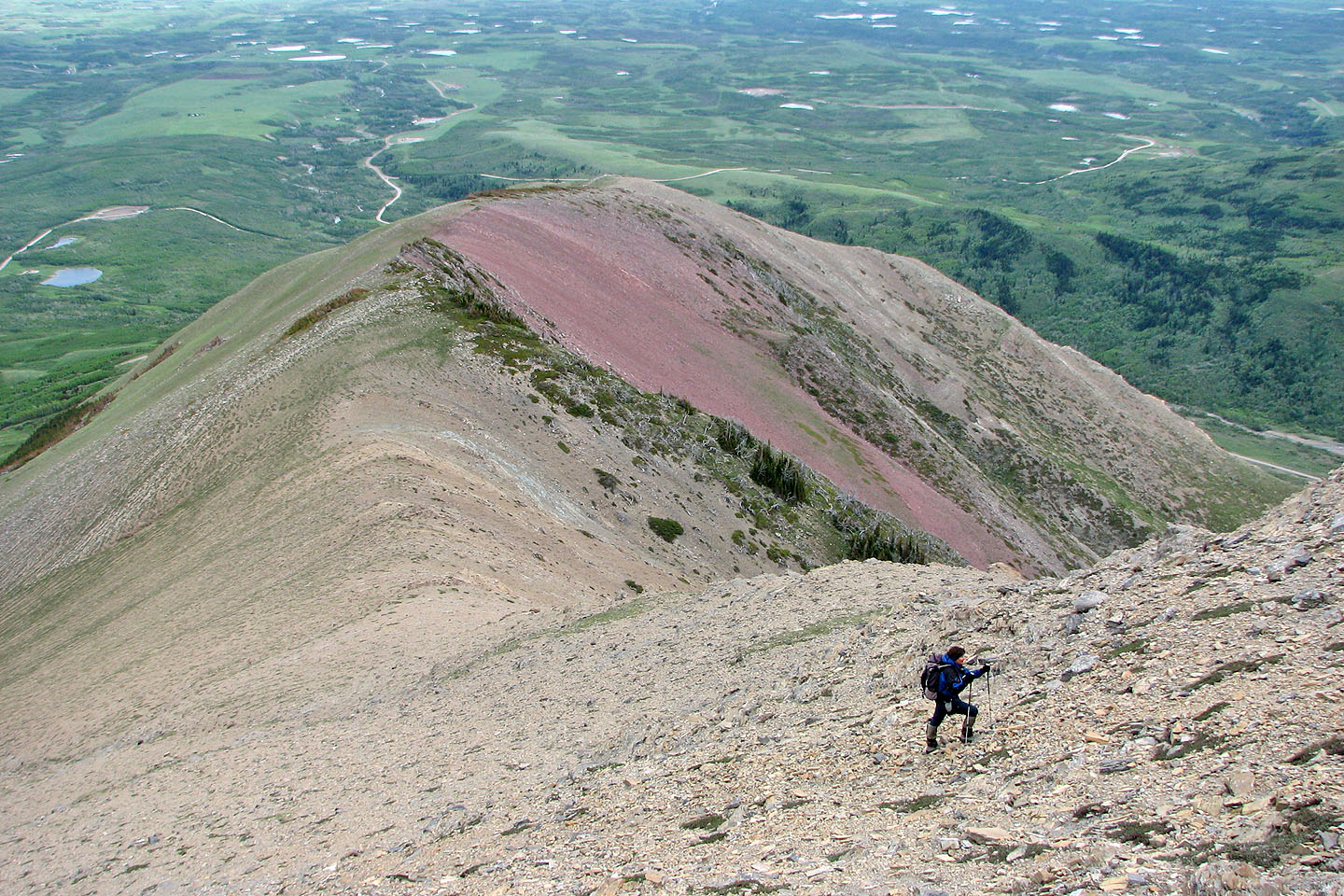 Looking back at the ridge we ascended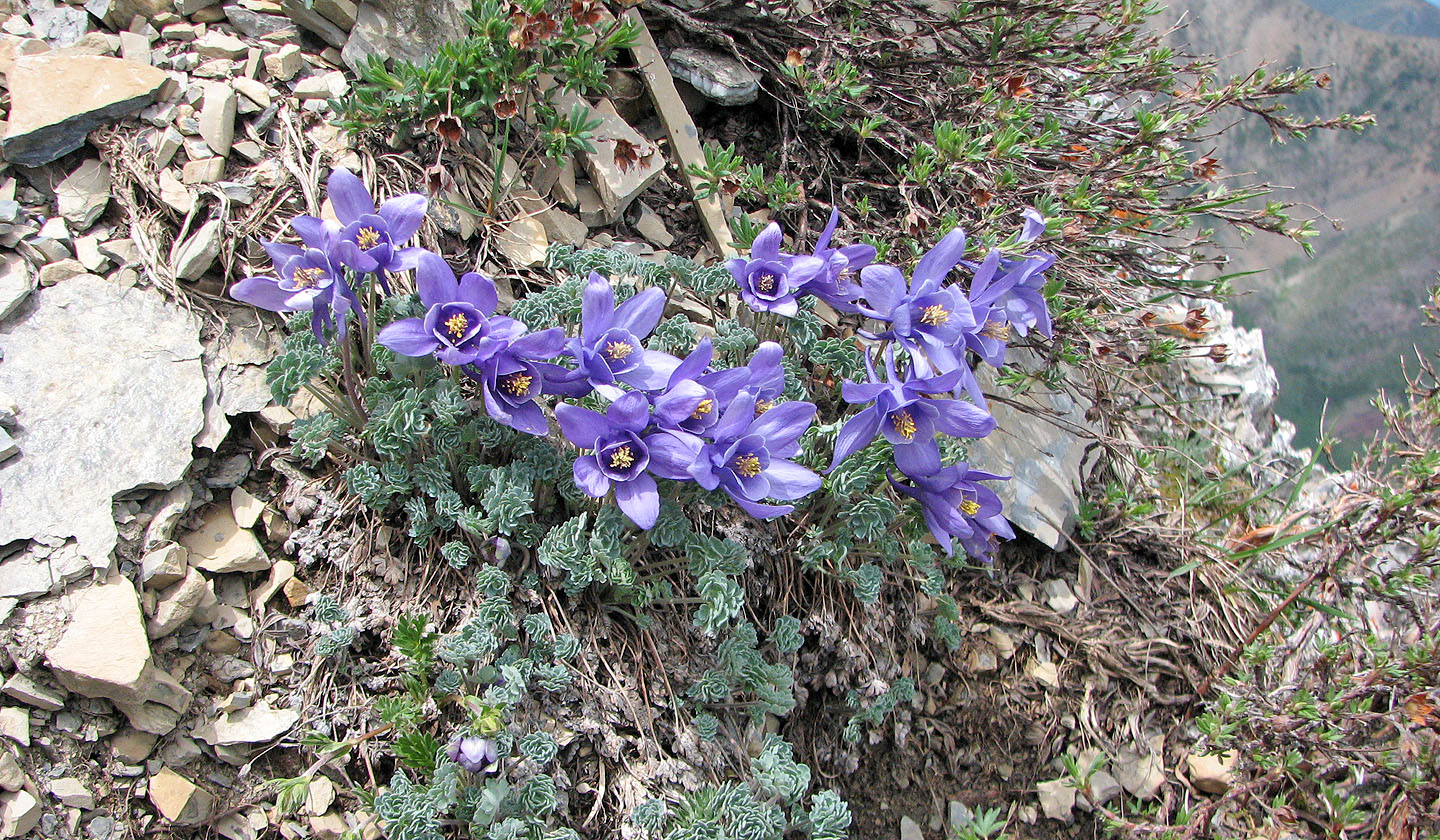 Blue Columbine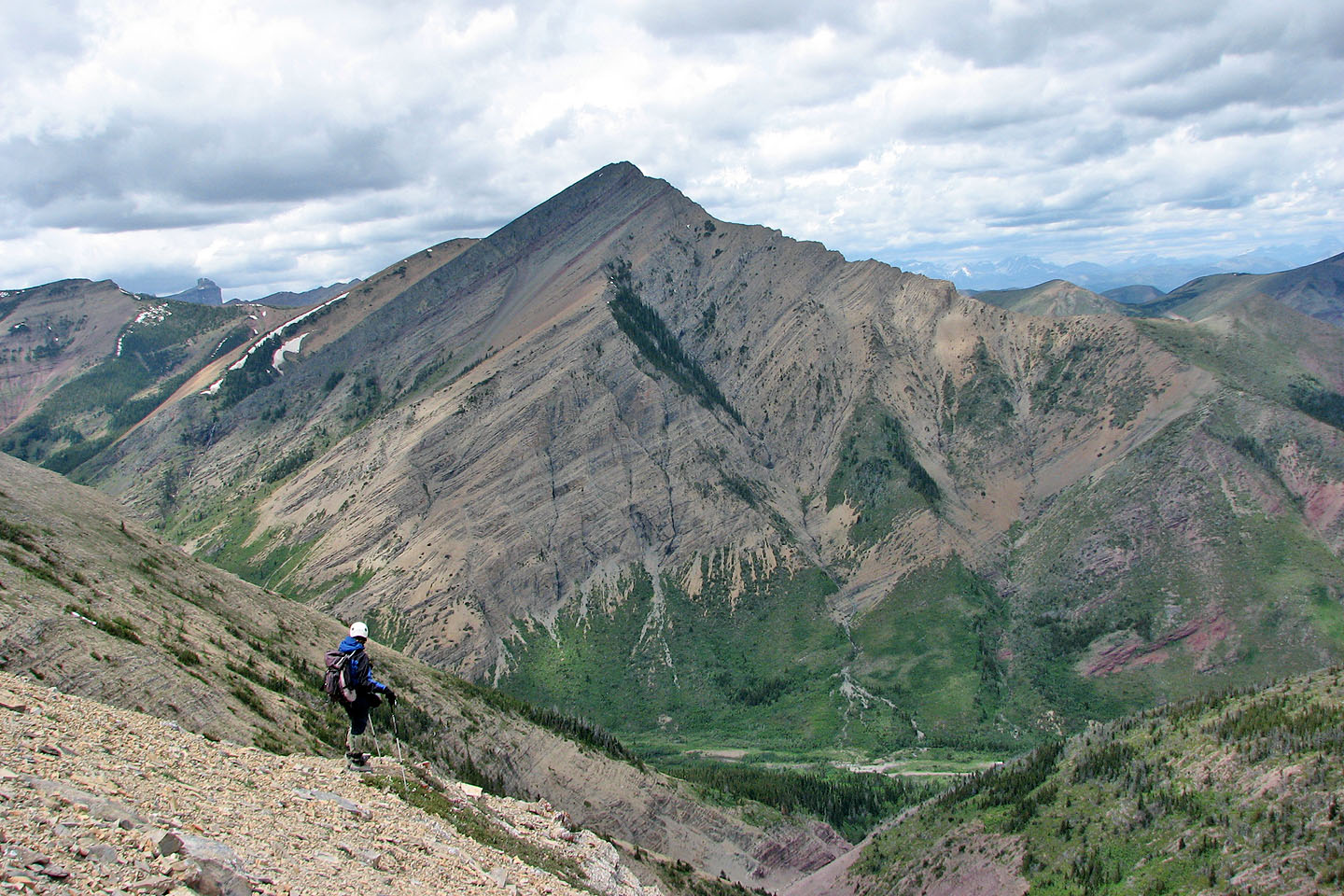 Pincher Ridge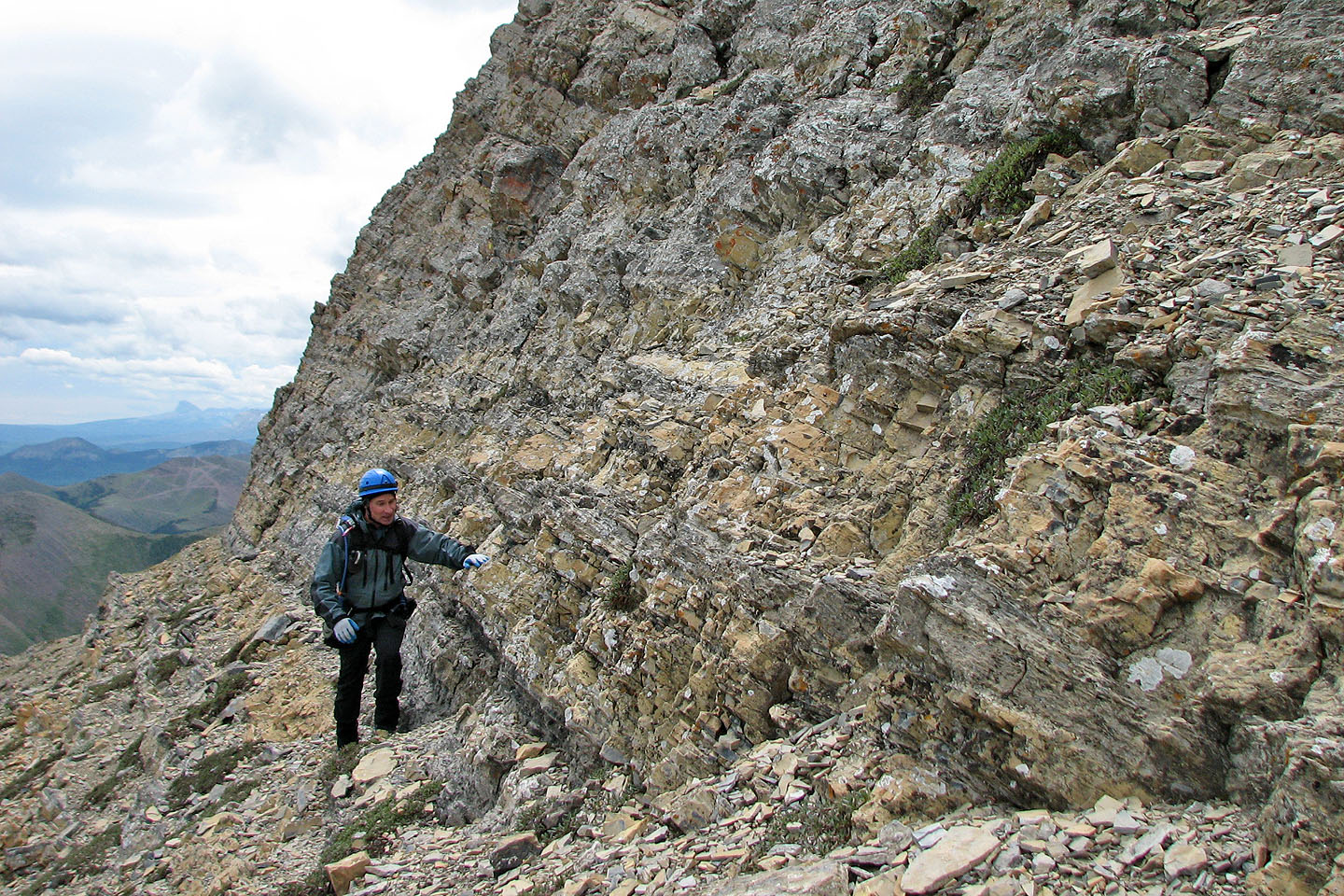 At the base of the cliffs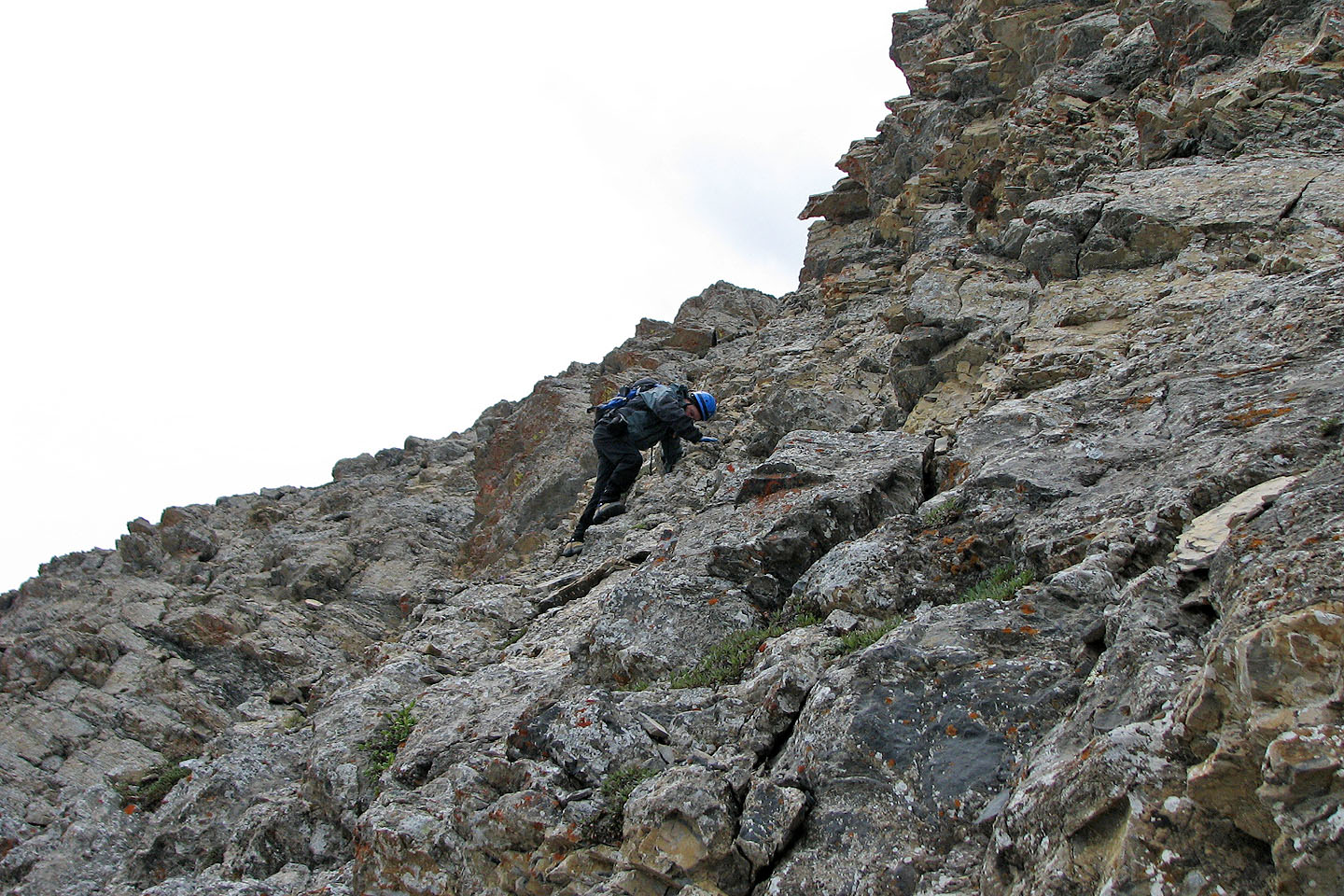 I scrambled up a short ways before turning back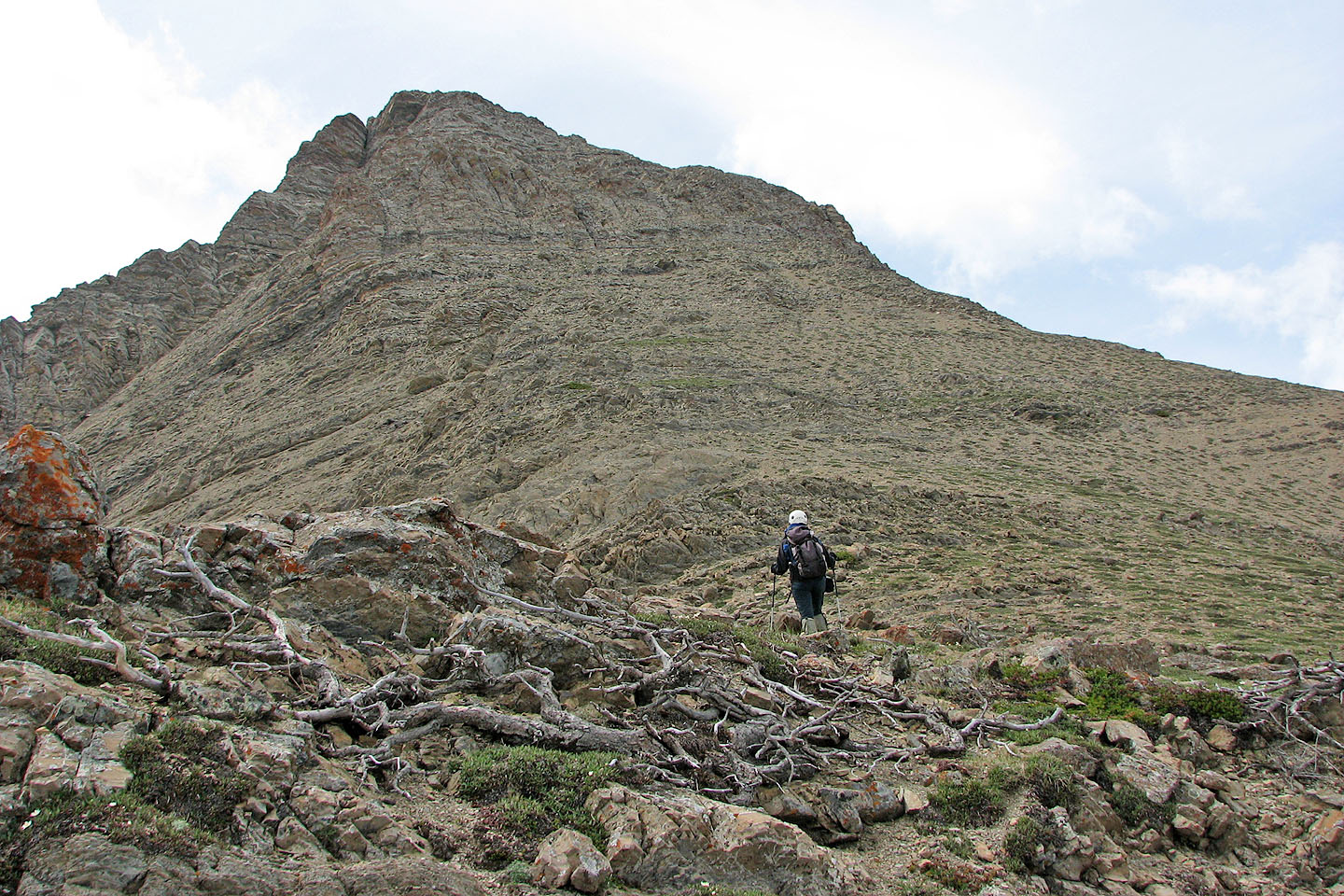 Looking back as we descended to the second ridge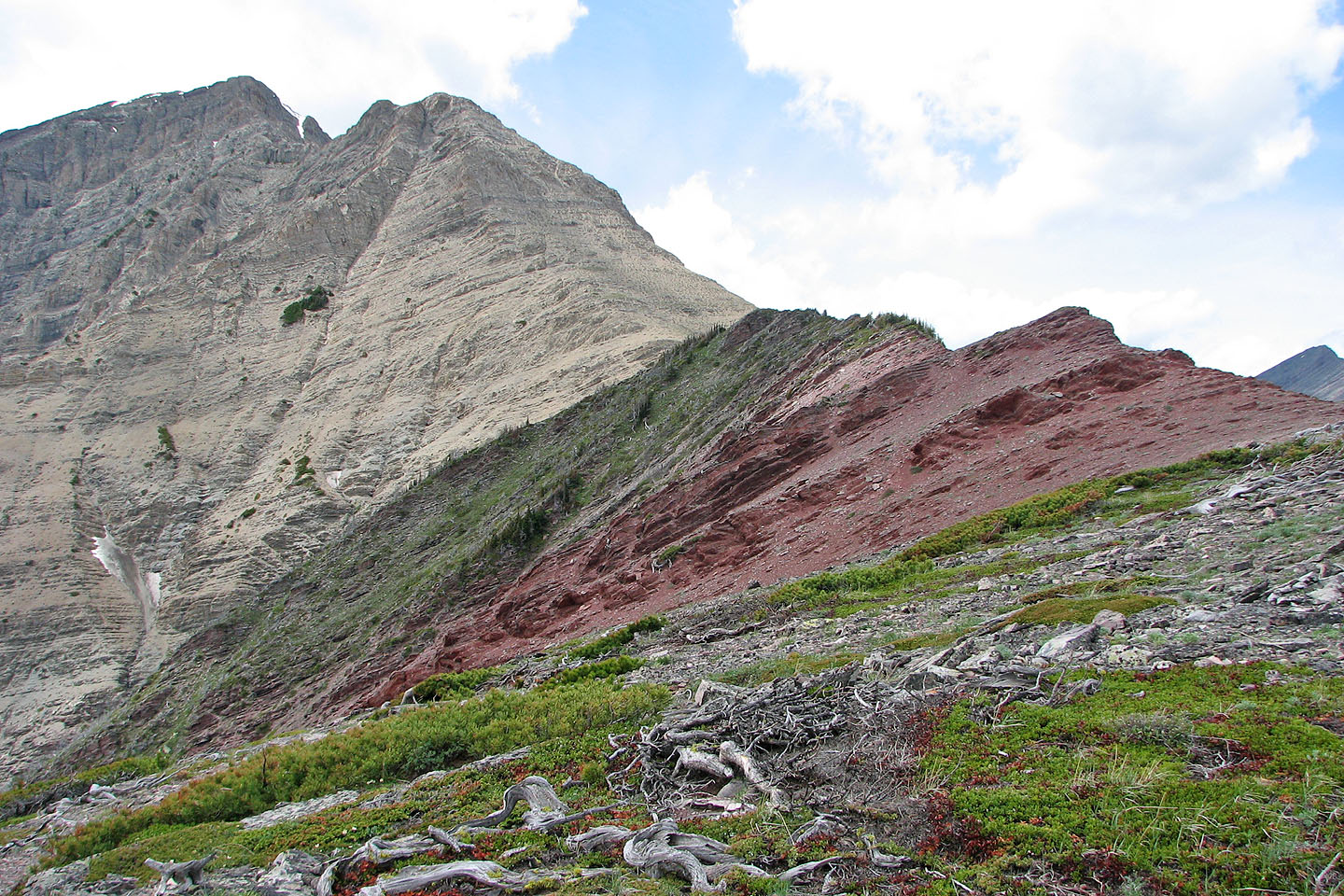 Looking back at Stumpy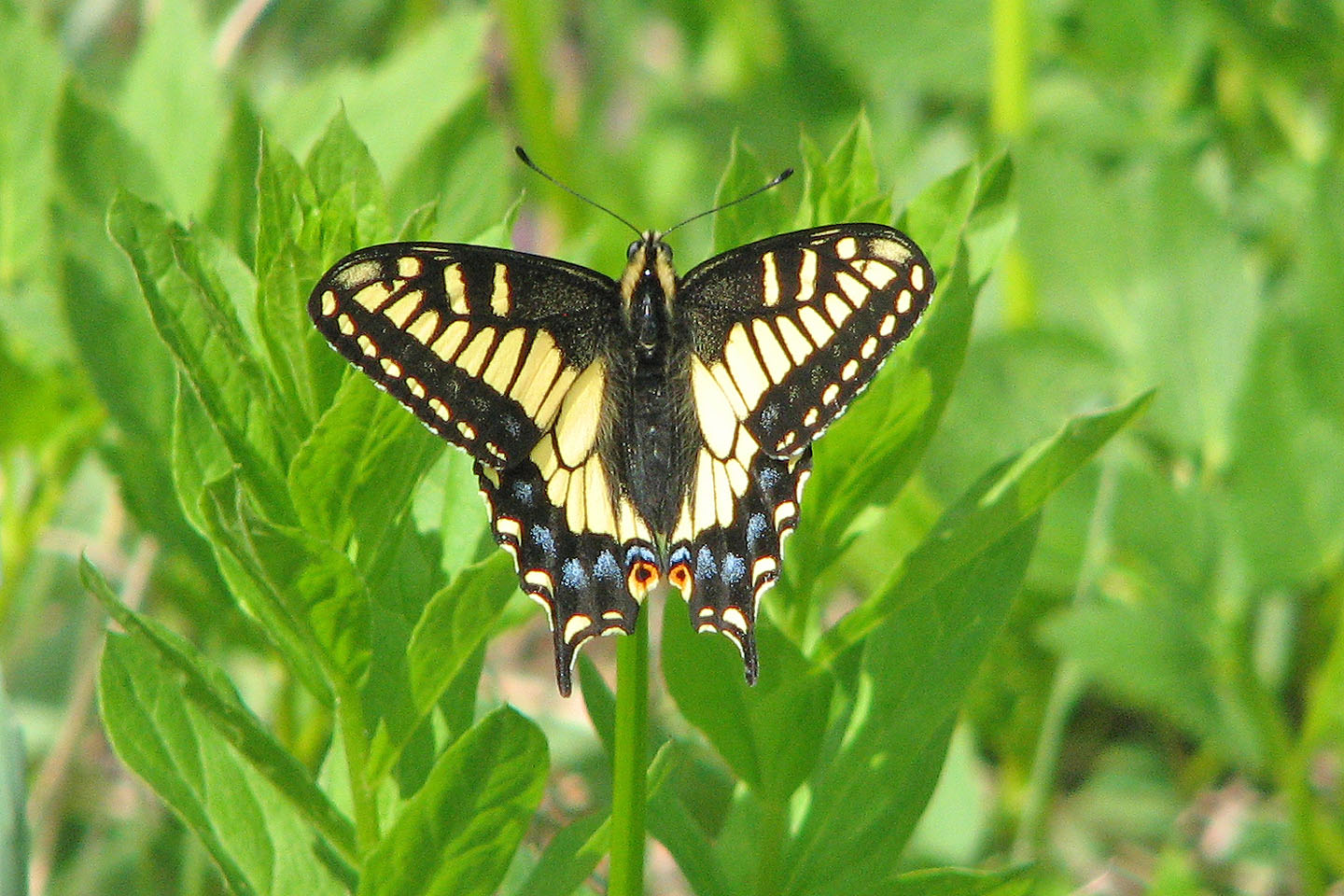 One of several swallowtails we saw flitting from flower to flower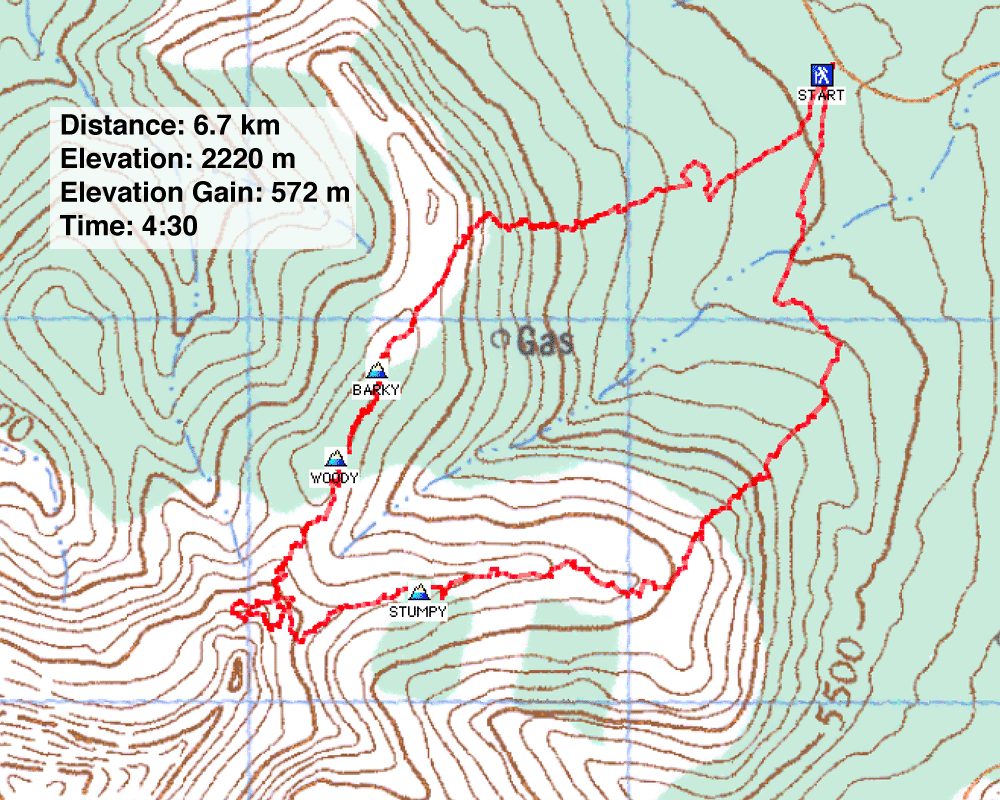 82 G/8 Beaver Mine