bobspirko.ca | Home | Canada Trips | US Trips | Hiking | Snowshoeing | MAP | About

Protection Mountain
Banff National Park, Alberta
June 30, 2001
When we set off up Protection Mountain, we had no intention of reaching the summit; we were satisfied with hiking up the trail to the mine and then scrambling up to the ridge crest. Not only did we enjoy the alpine views, but we were also fascinated with the abandoned mining camp dating back to the late 1800s.
I came across the trail in a book. After parking on the south side of Hwy. 1A, 12.4 km northwest of Castle Junction, Dinah and I started up the trail – vague at first but later becoming defined – that follows the west bank of a stream. The trail leads to a mine above the treeline. We continued climbing another 400 m above the mine to the ridge crest. There was no trail, but the ascent was an easy scramble.
We didn't reach the true summit of Protection Mountain, that's actually Television Peak. But I kept this route in mind when, four years later, we used it to ascend Television and Stuart Knob. And we also used this route to summit the west end of Protection Mountain: Armor Peak.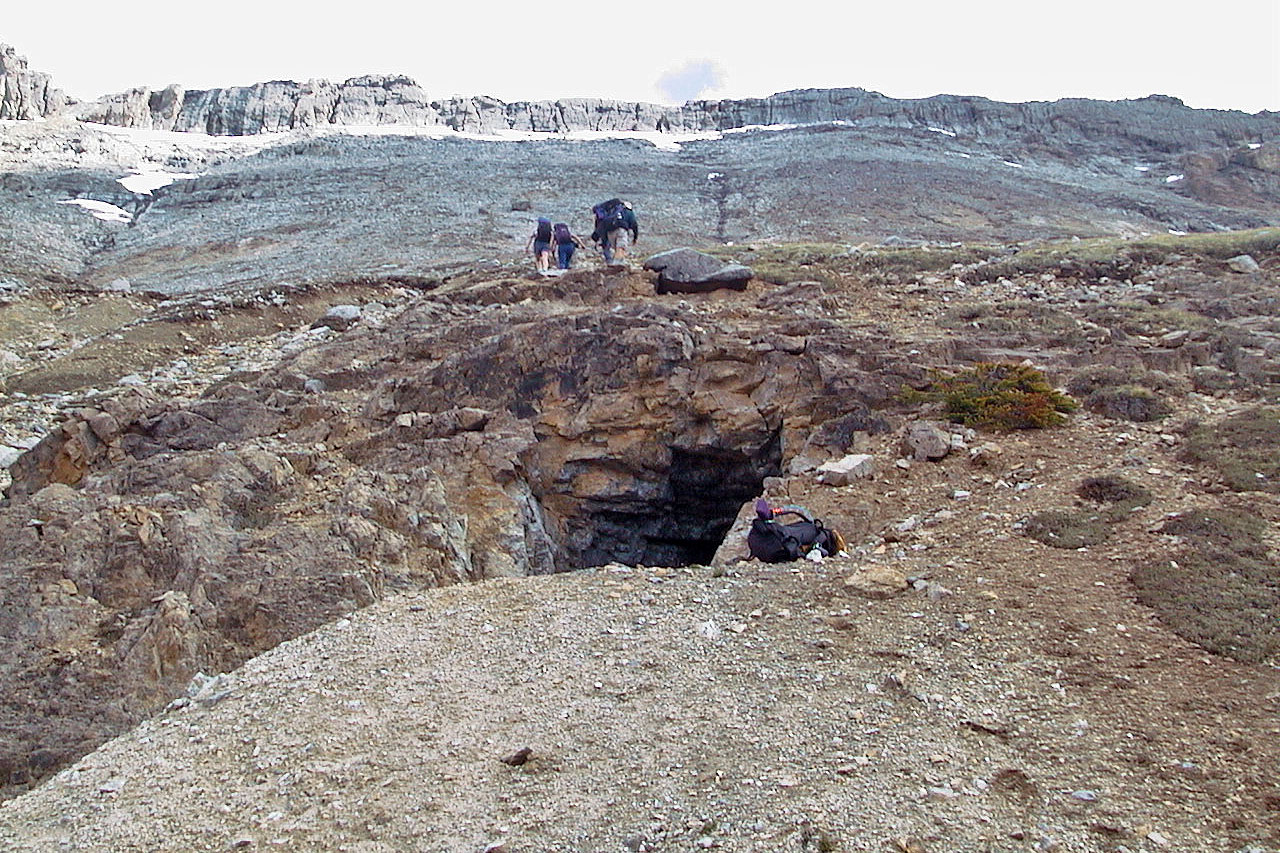 Starting up from the mine (mouse over to see inside)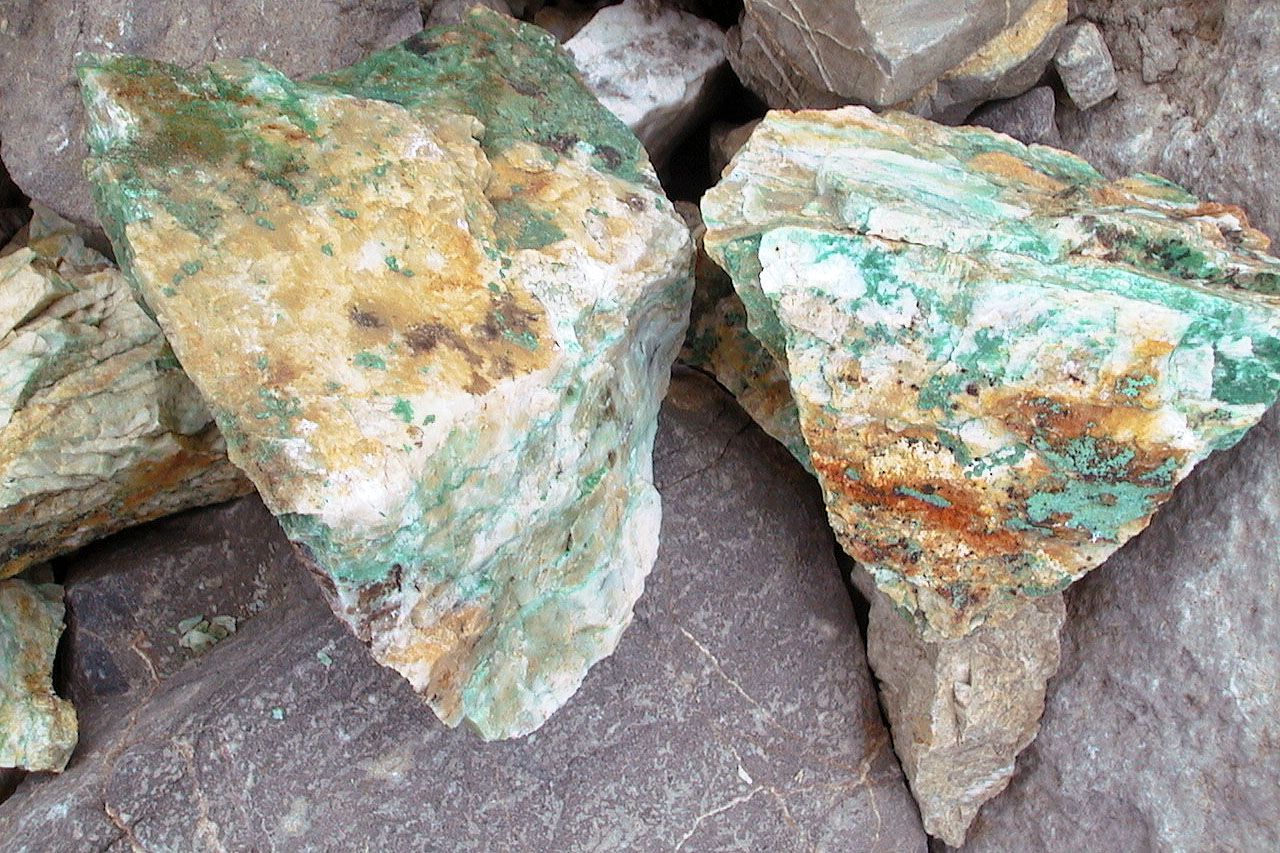 Copper-bearing rocks found near the mine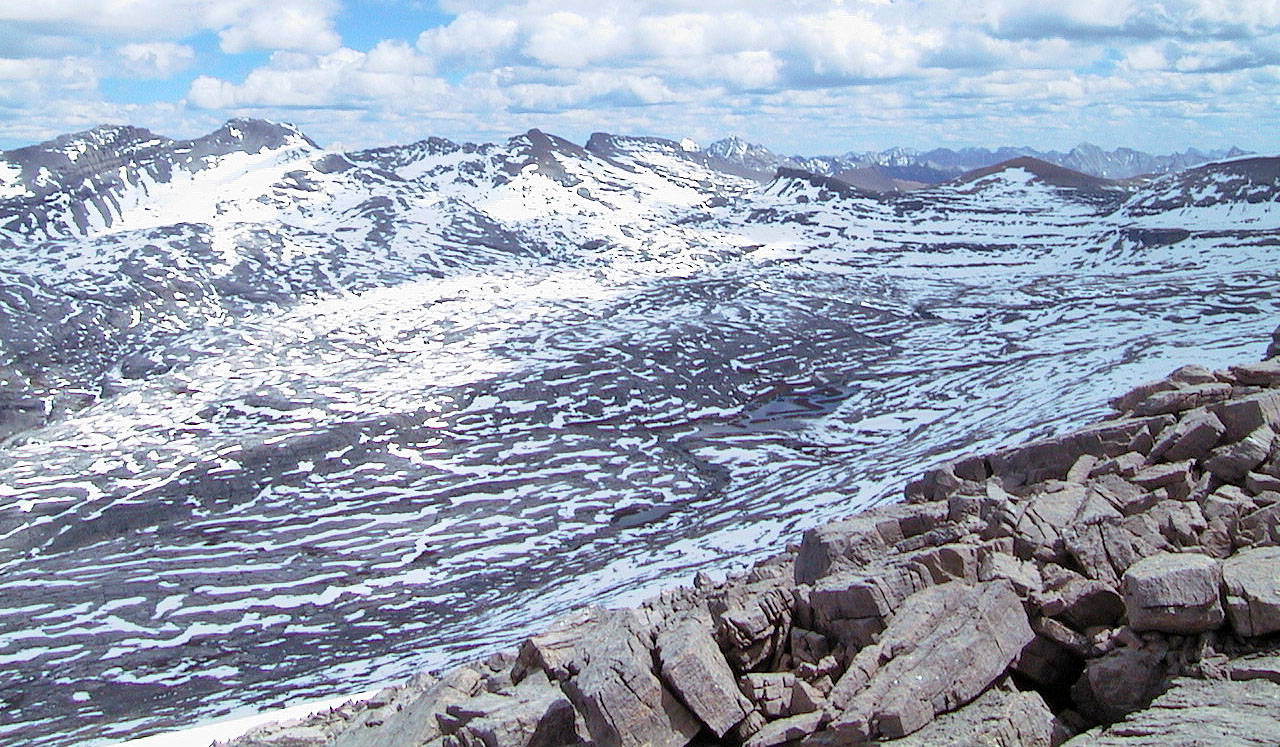 On the ridge looking southeast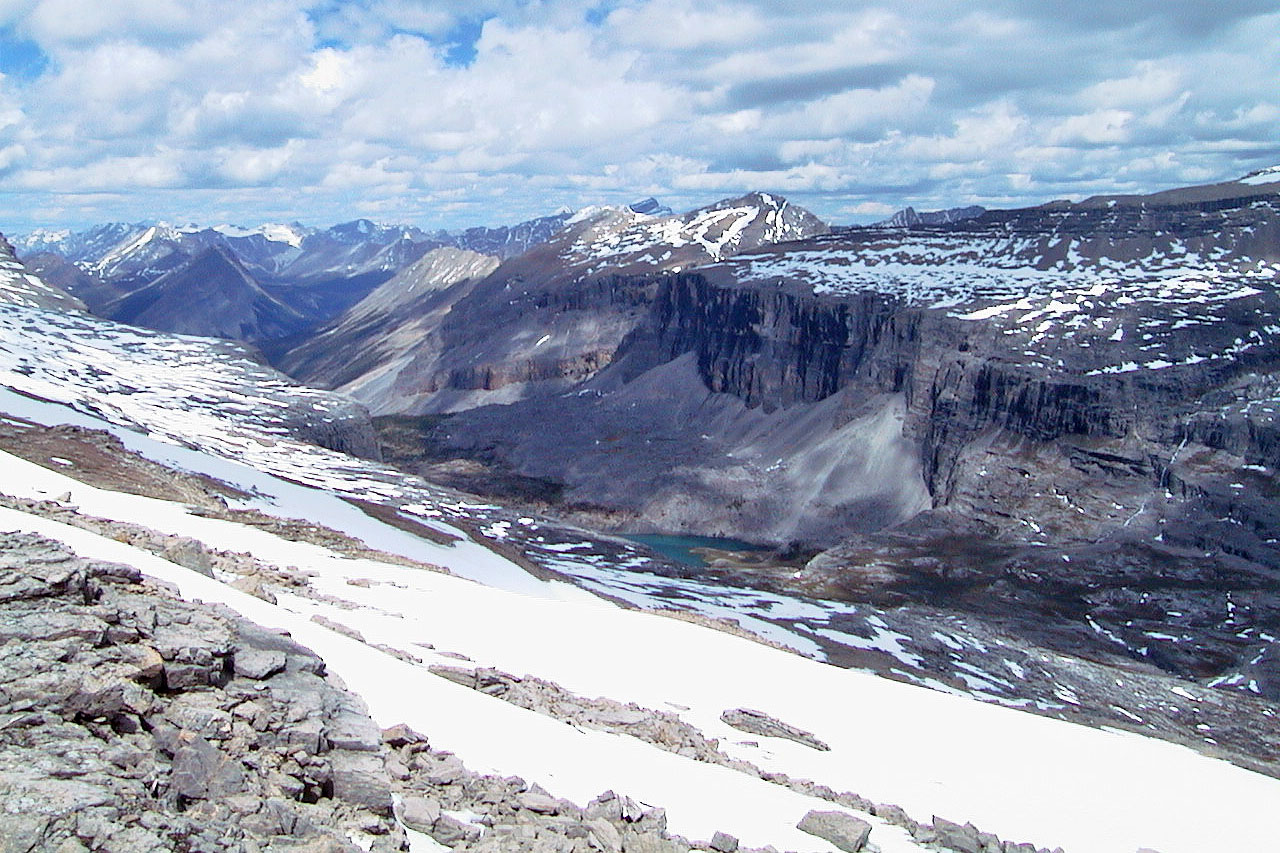 Wonder Valley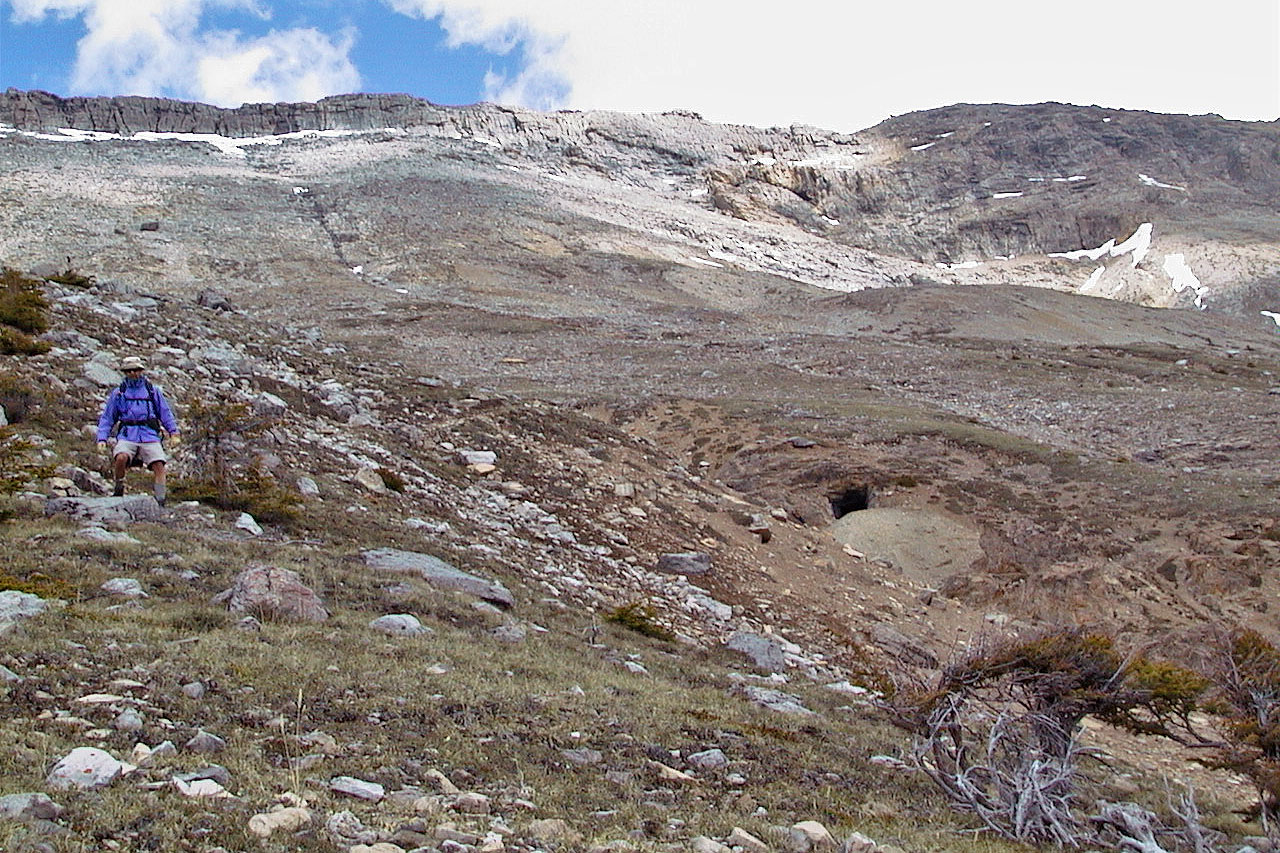 Dale passes by the mine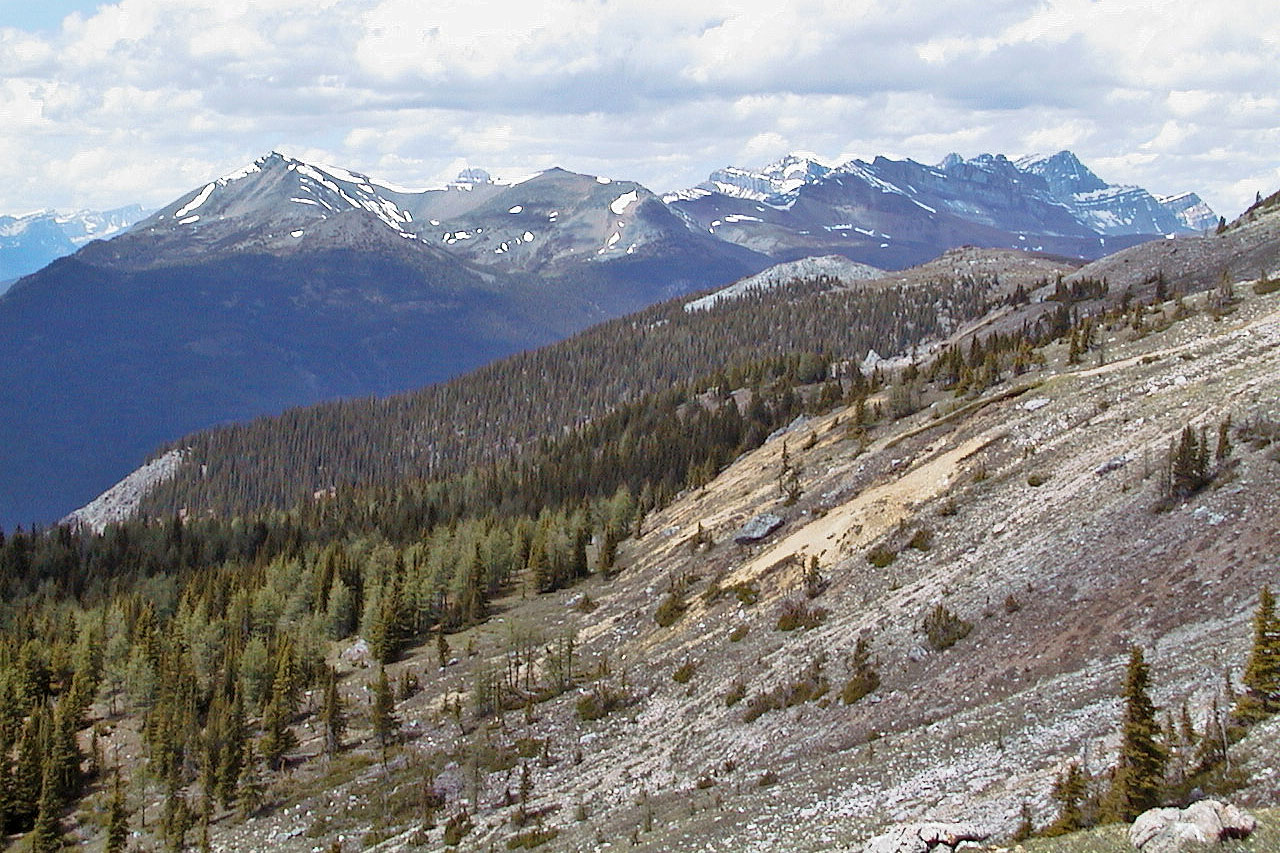 Castle Mountain (left)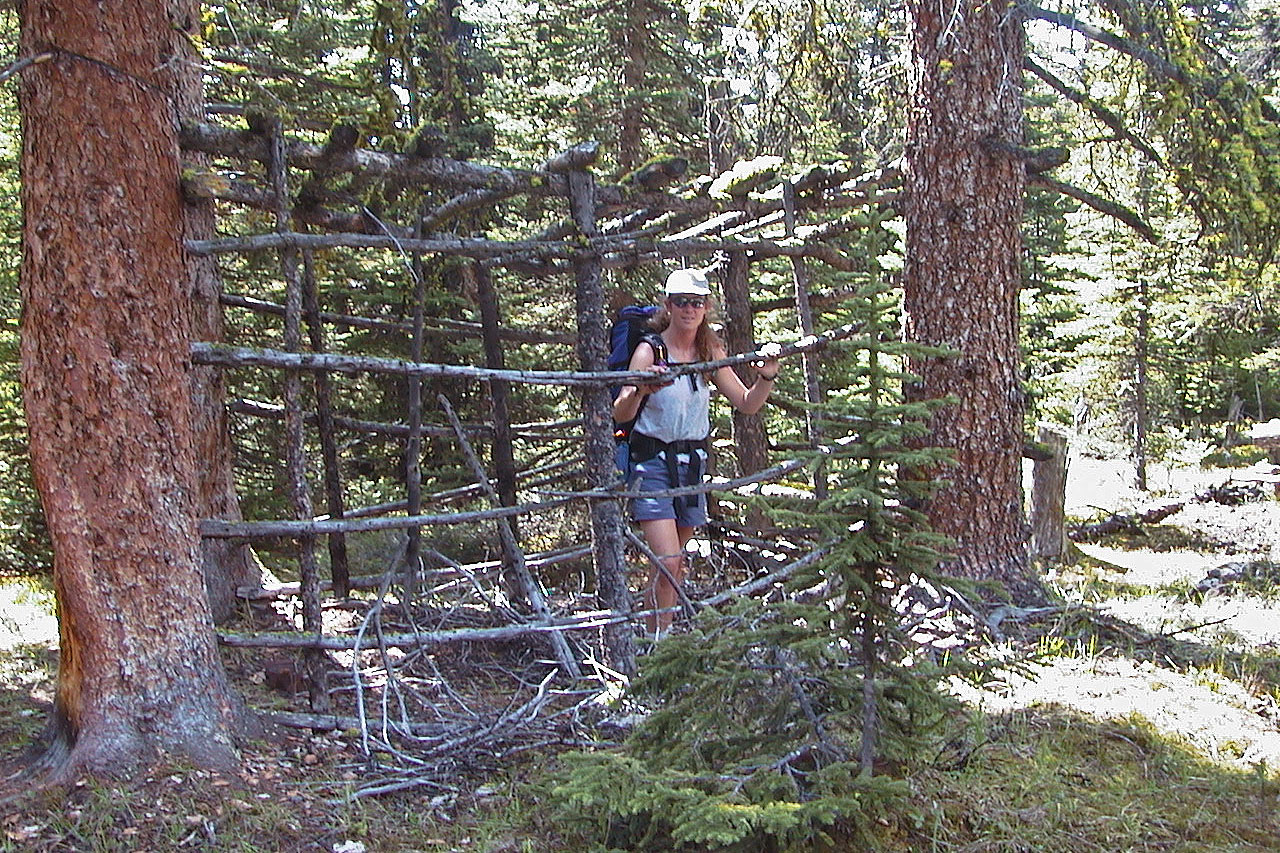 Carolyn stands in a mining camp structure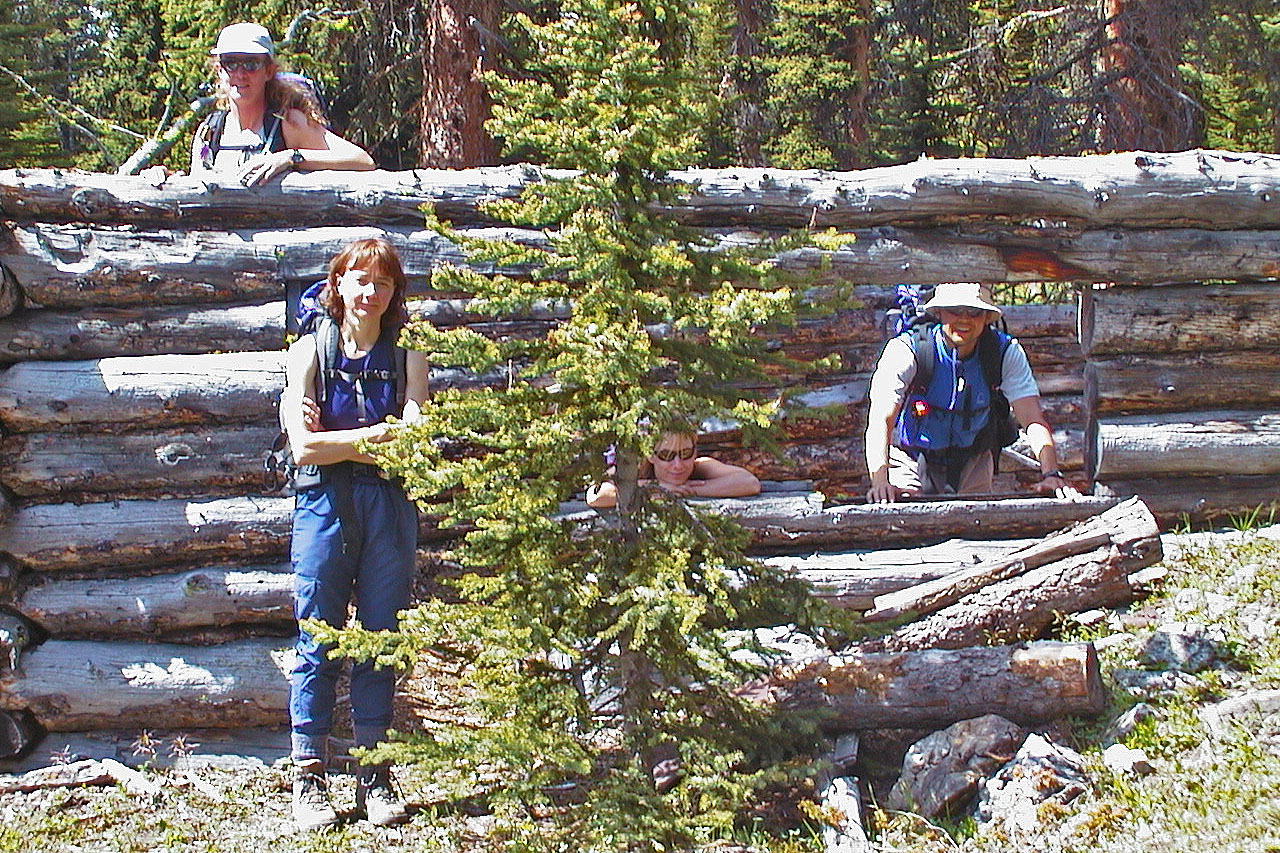 Carolyn, Dinah, Anita and Dale at the remains of a log cabin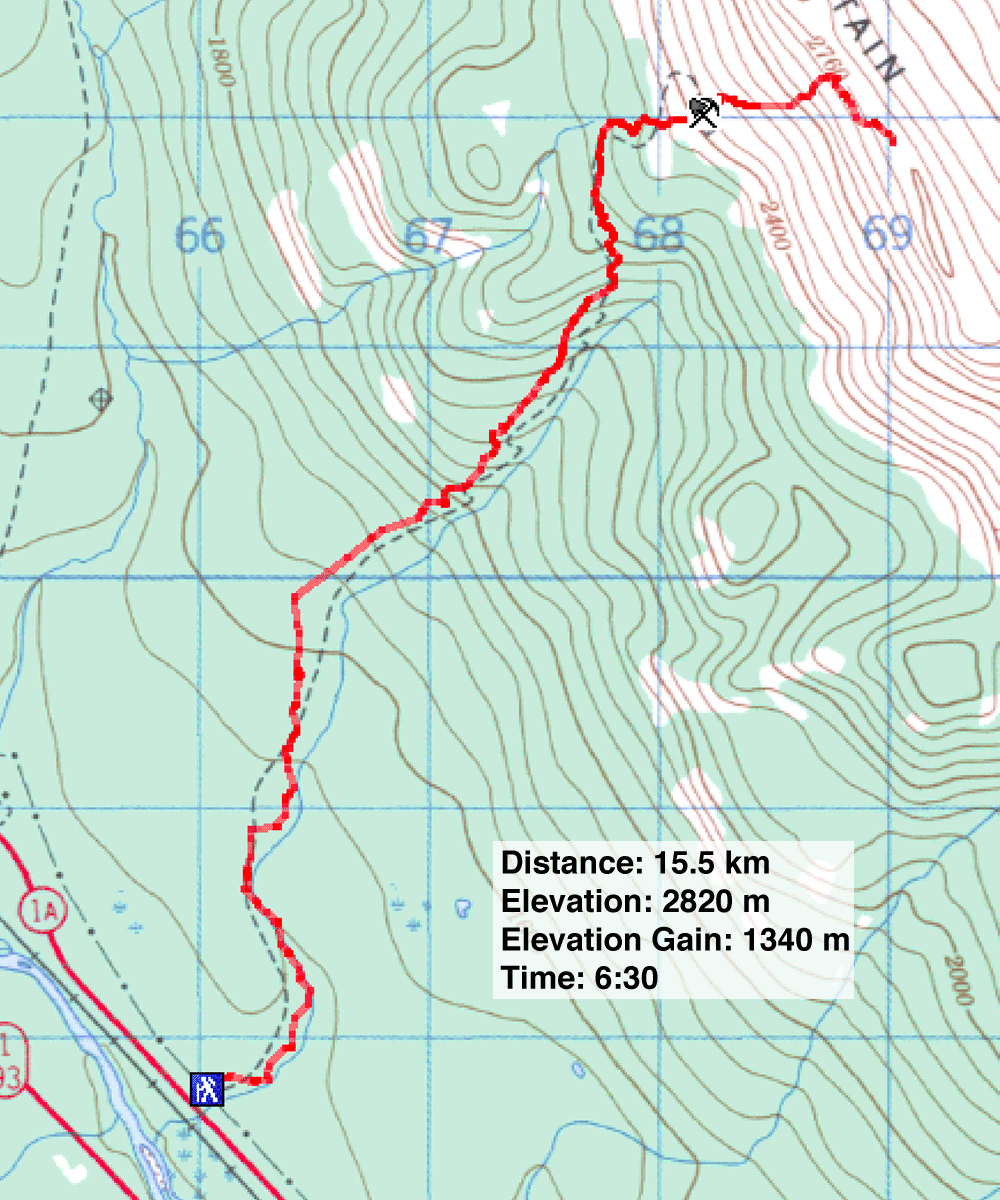 82 N/8 Lake Louise