bobspirko.ca | Home | Canada Trips | US Trips | Hiking | Snowshoeing | MAP | About

Armor Peak
Banff National Park, Alberta
July 24, 2010
Distance: 21.5 km
Cumulative Elevation Gain: 1608 m

Dinah and I had the vague objective of either attempting Pulsatilla Mountain or scoping a route up it from Protection Mountain. Our plans were unfocused as I wasn't certain if Pulsatilla was even feasible as a day trip from Protection: dropping down to Wonder Valley, the basin between Protection and Pulsatilla, would incur hundreds of metres of elevation loss.

We hiked up Protection Mountain trail and then made our way offtrail to the ridge crest. We didn't make good time, however, and by the time we crested, I had misgivings about trying Pulsatilla.
But we had a backup plan: we would traverse north along Protection Mountain. Although we've been on Protection a couple of times, we hadn't been to the north end, Armor Peak.

The traverse to Armor Peak was an enjoyable ridgewalk with magnificent alpine scenery. Below us, Wonder Valley captivated us, but no less interesting was the undulating ridge stretching to the summit ahead of us. Despite its name, we easily penetrated Armor's boulder-strewn lower slopes and scrambled up to the summit.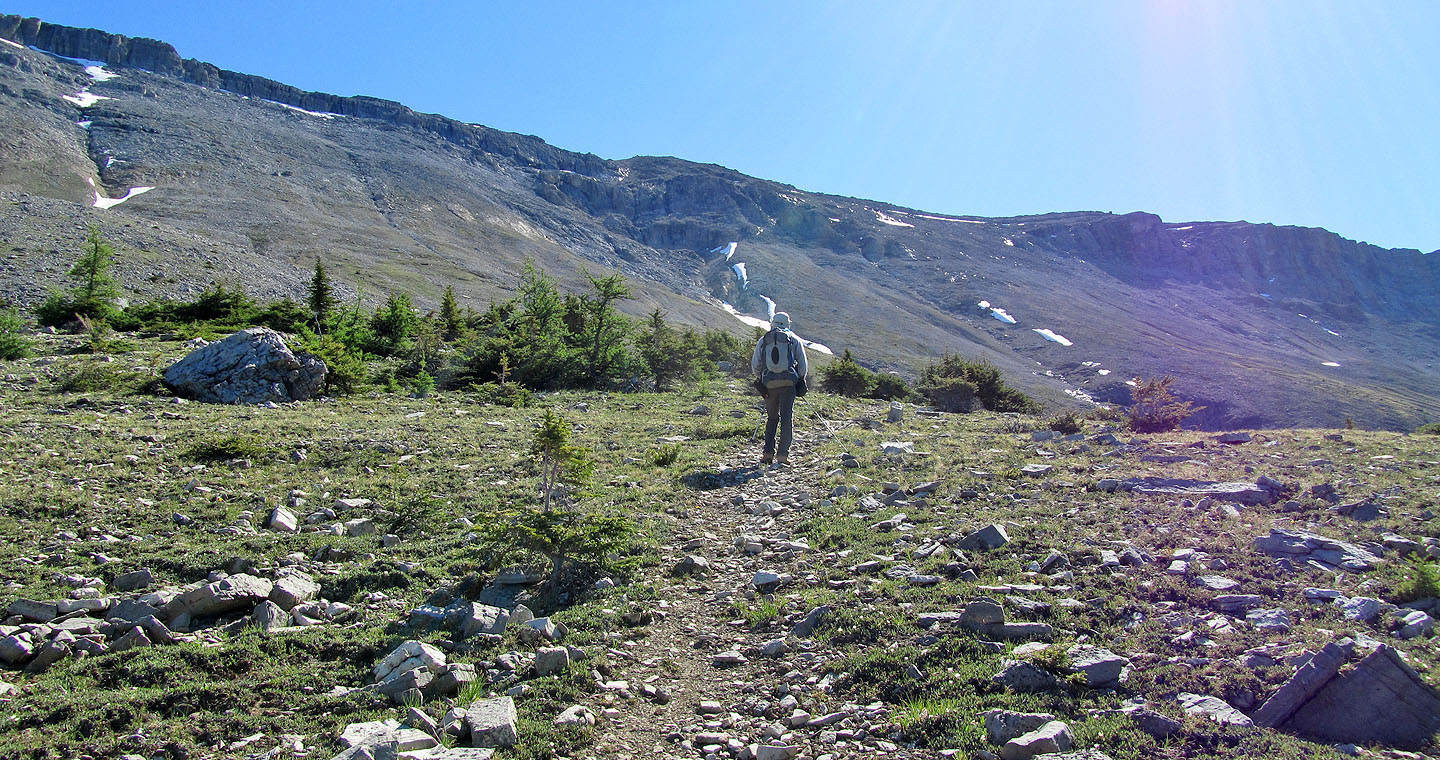 The trail ends above the treeline. We'll gain the ridge using the break in the cliffs ahead, just a steep hike.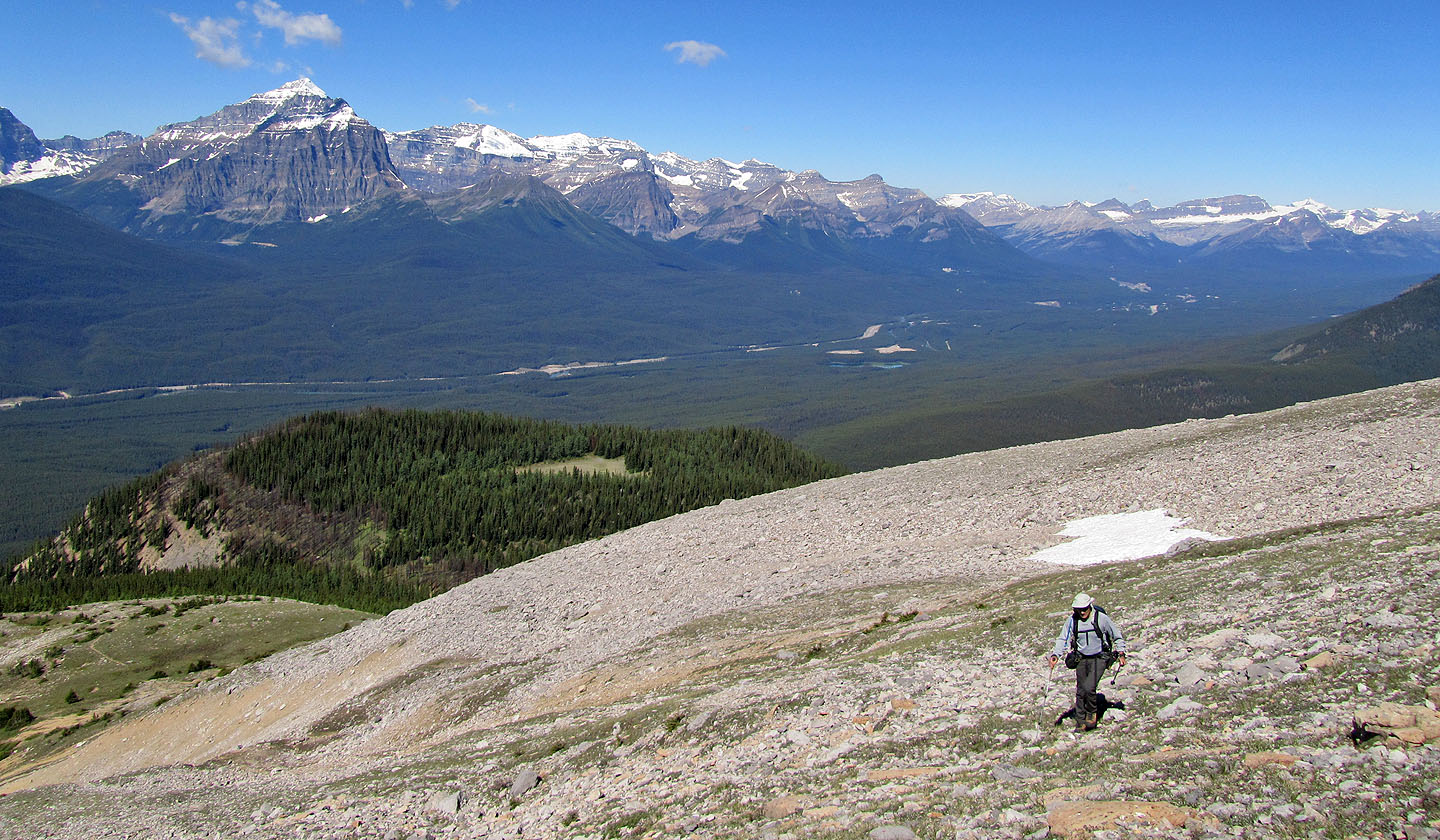 Looking back at the trail (bottom left)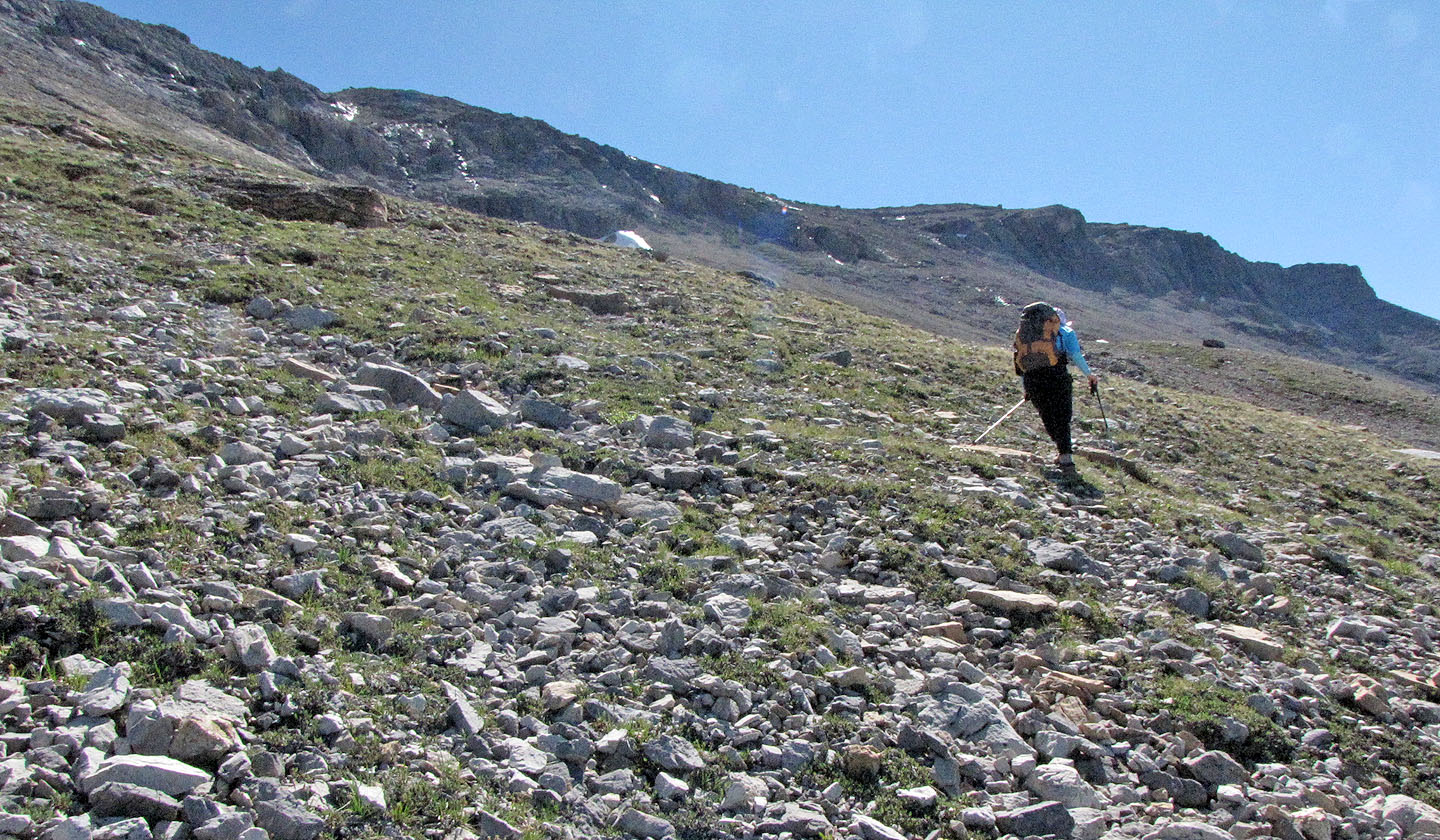 Heading to the opening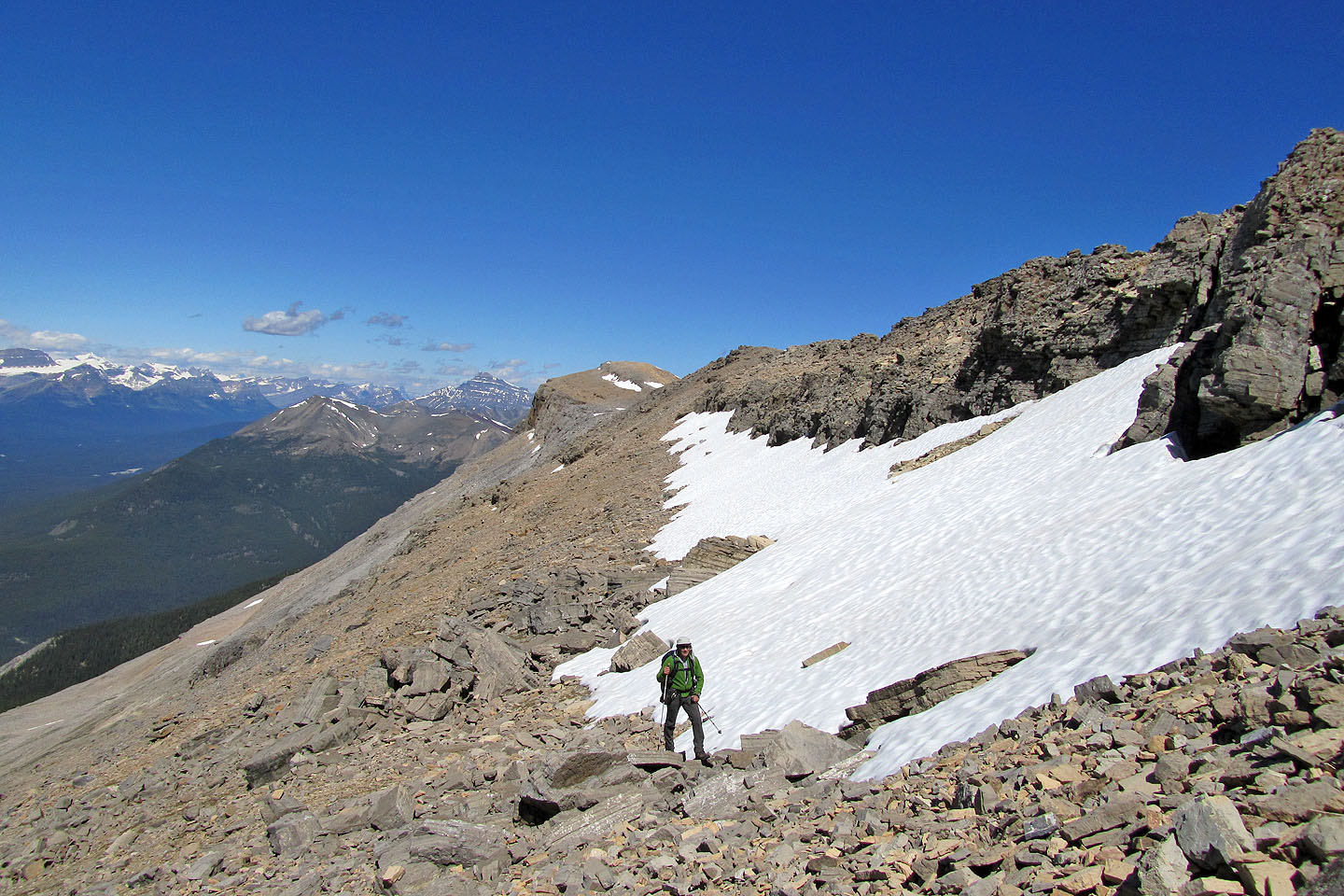 Nearing the ridge crest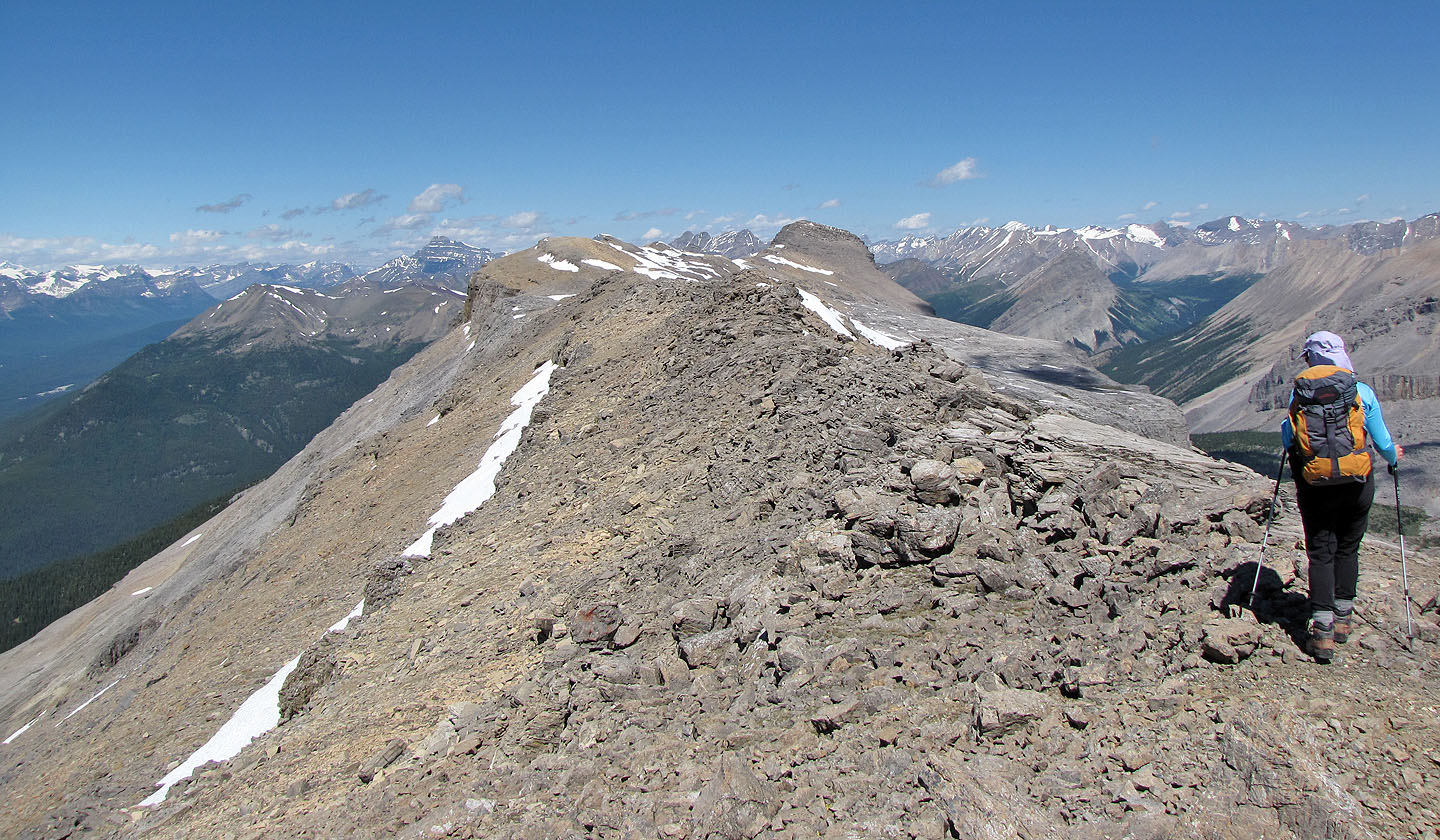 On the ridge, Armor Peak is in centre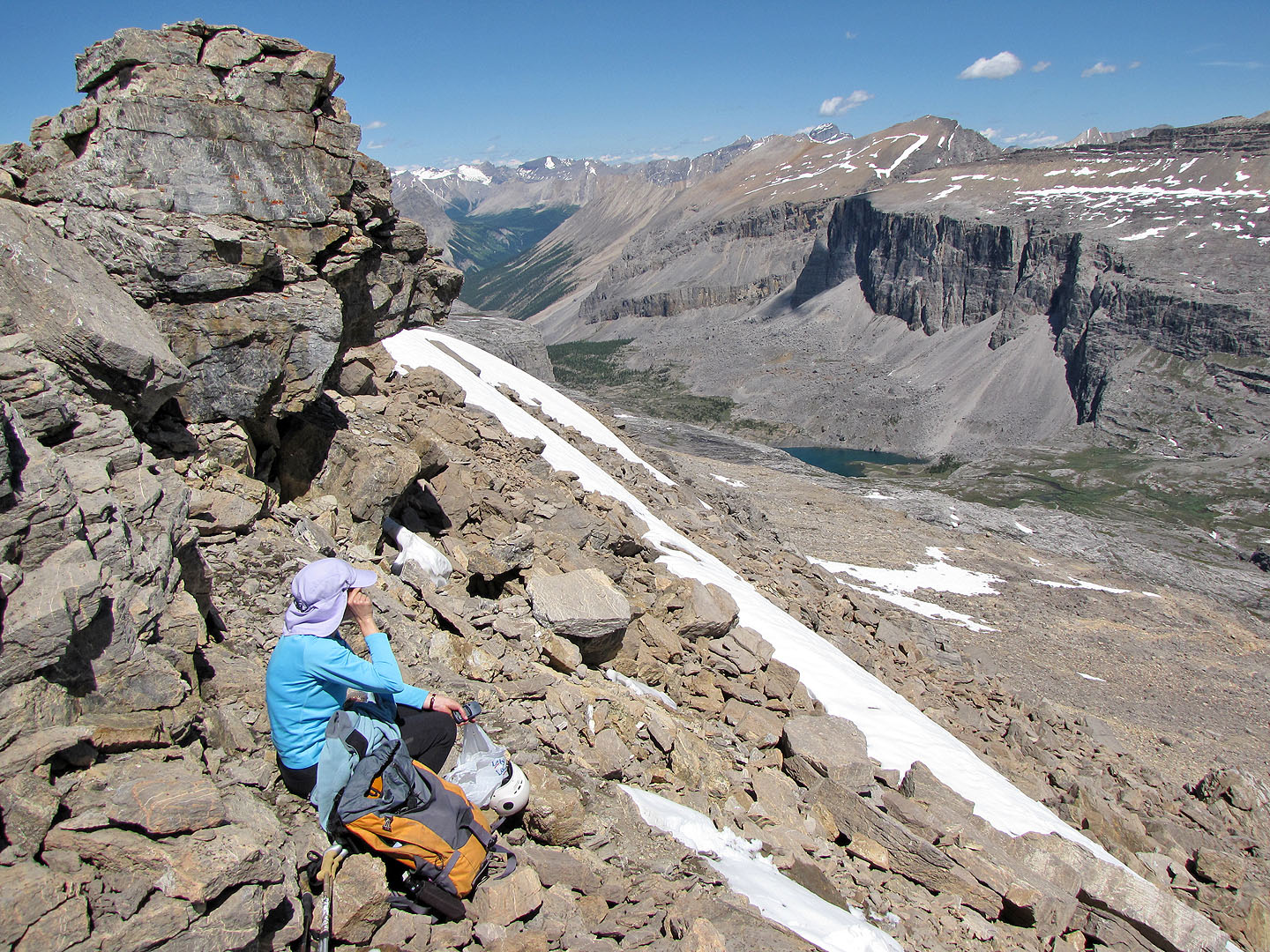 Taking a break. Anthozoan Mountain in the background (mouse over)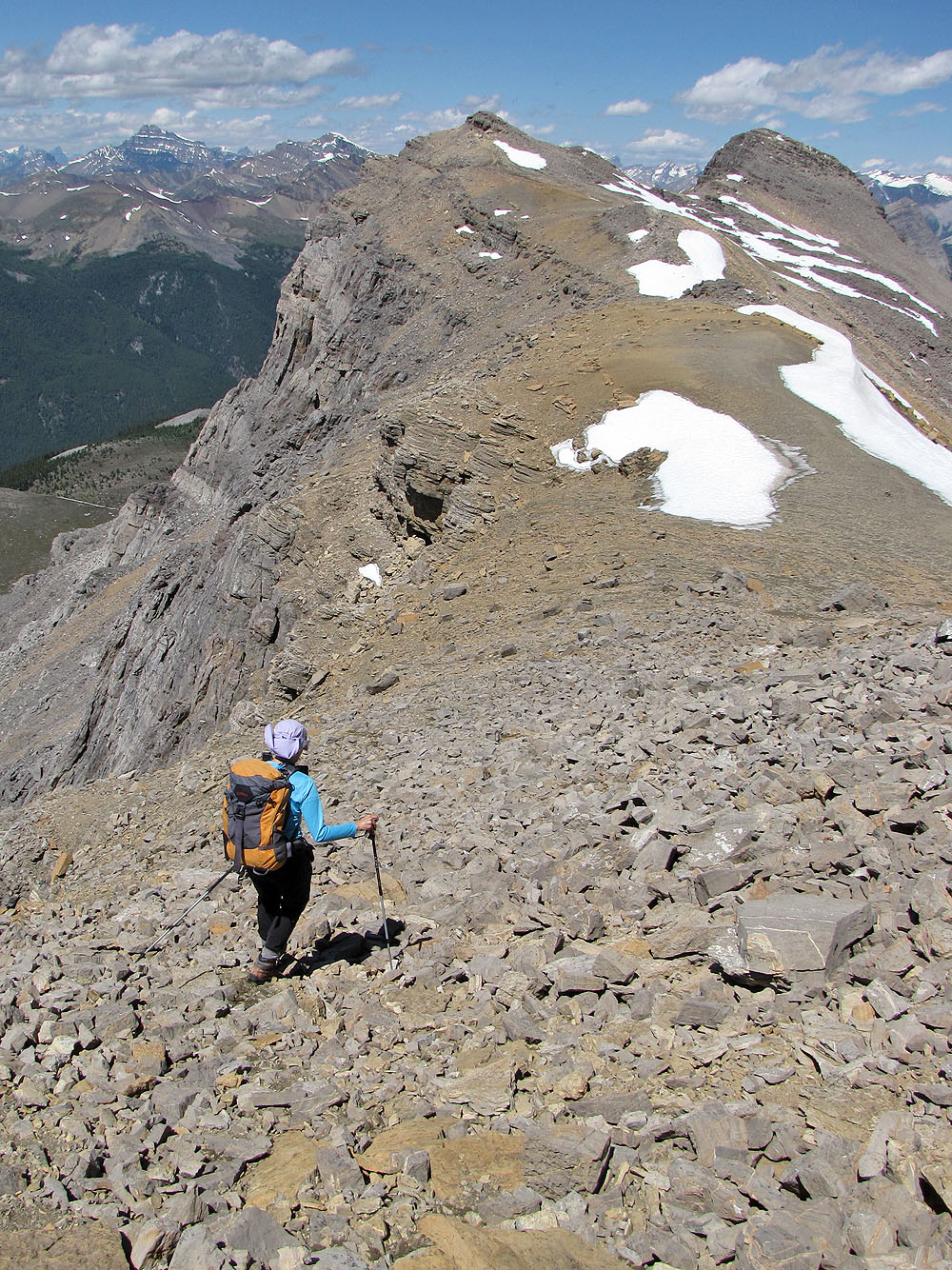 To get to the top, we'll encounter a few ups and downs, not to mention slight detours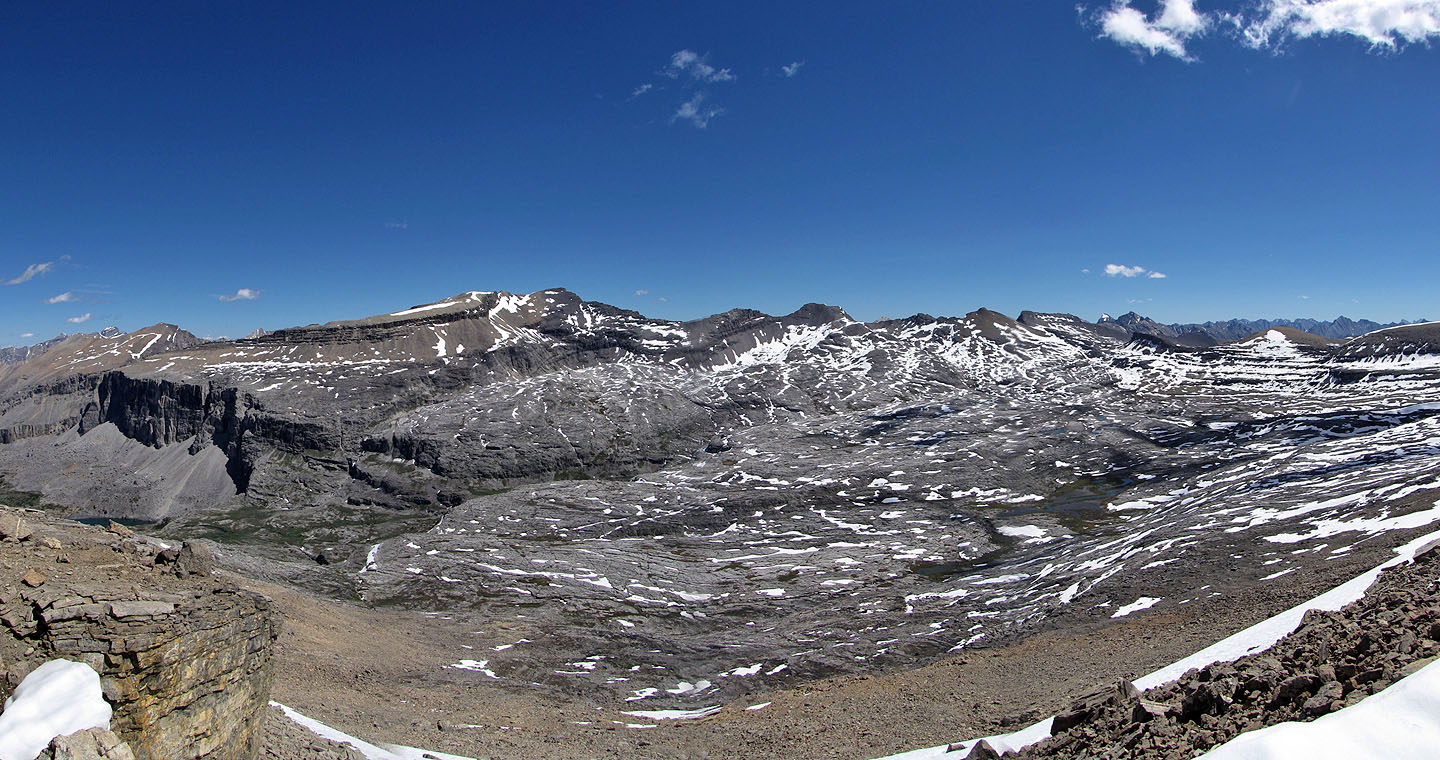 Wonder Valley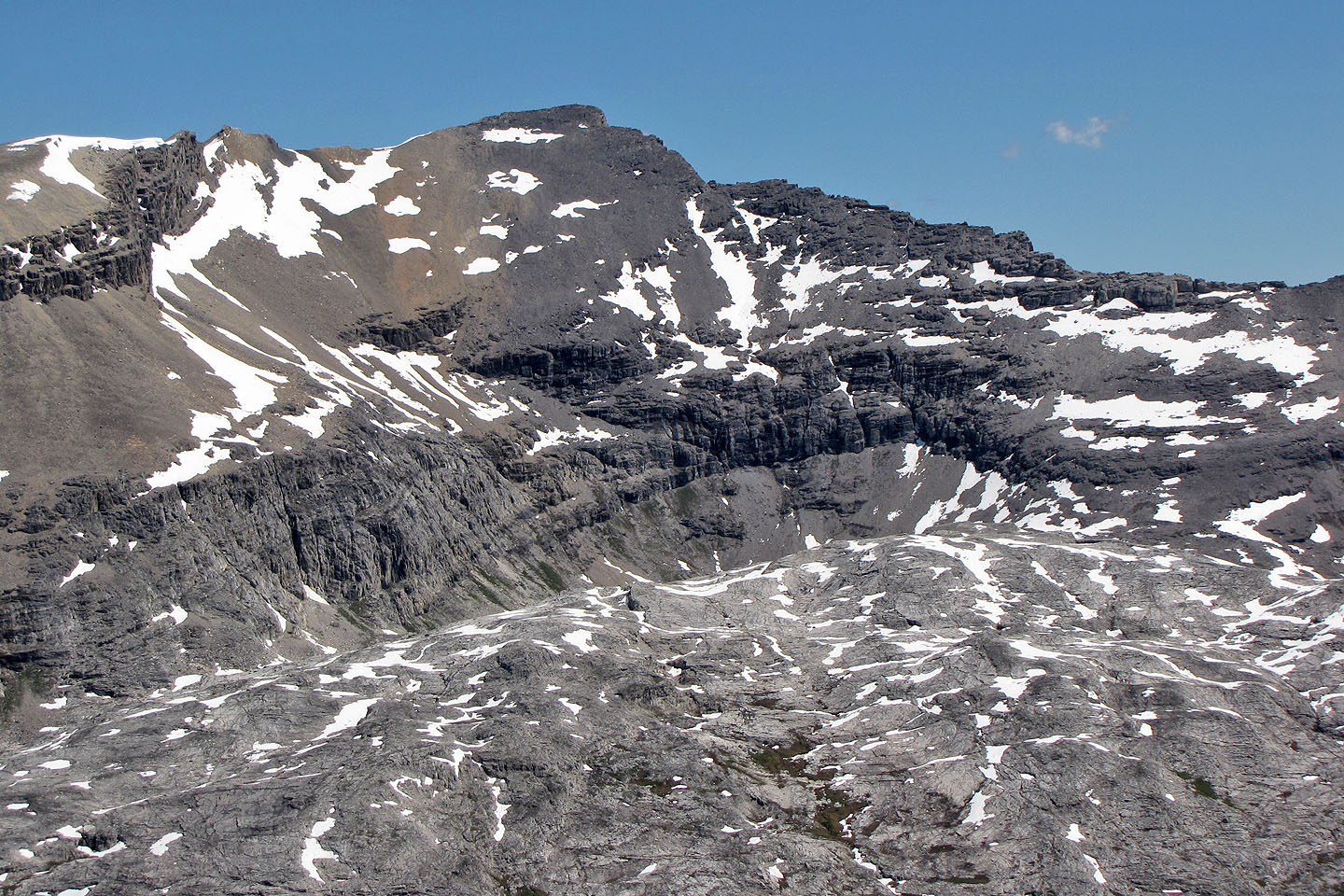 Pulsatilla Mountain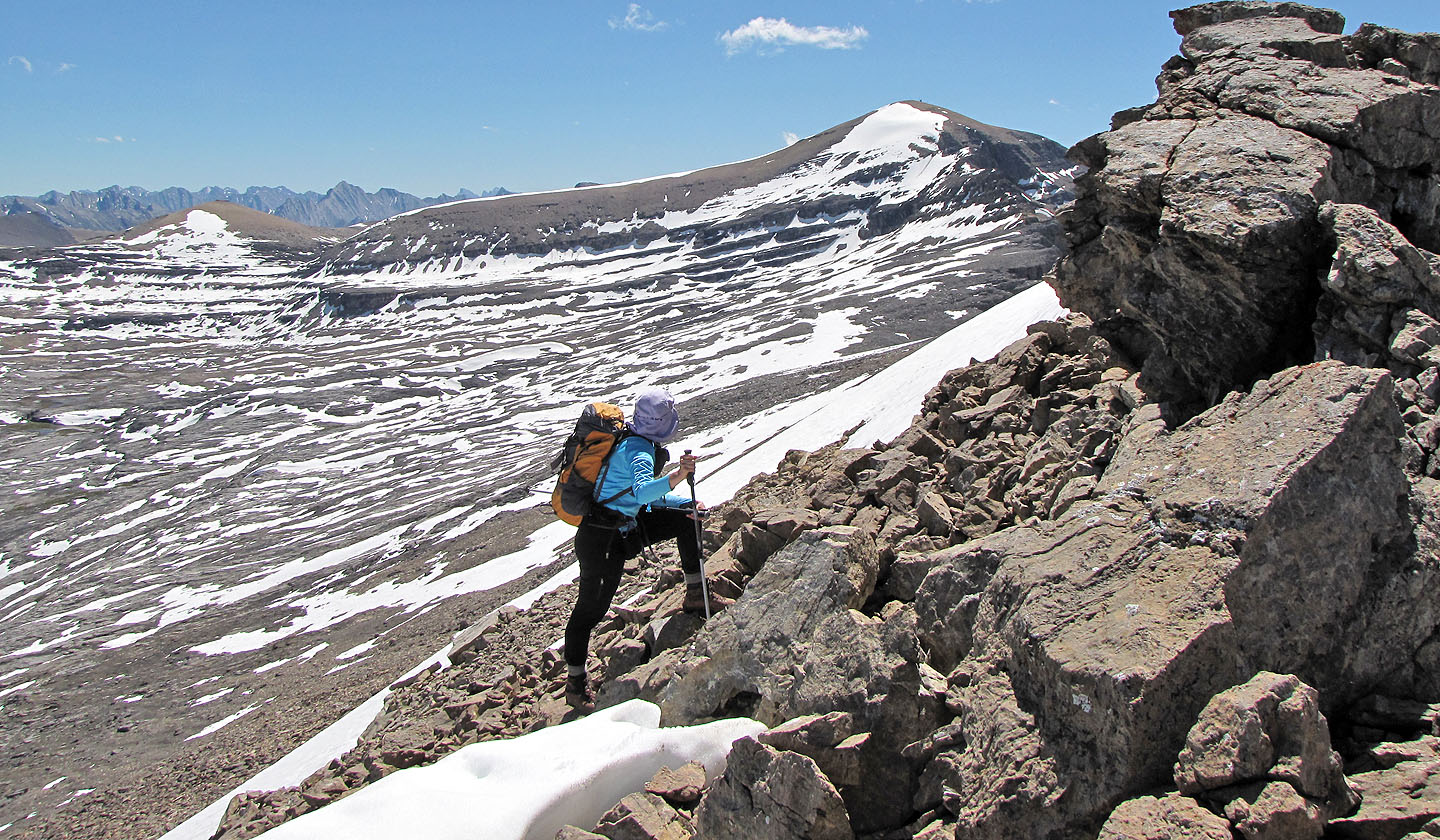 Dinah watches hikers on Television Peak (mouse over)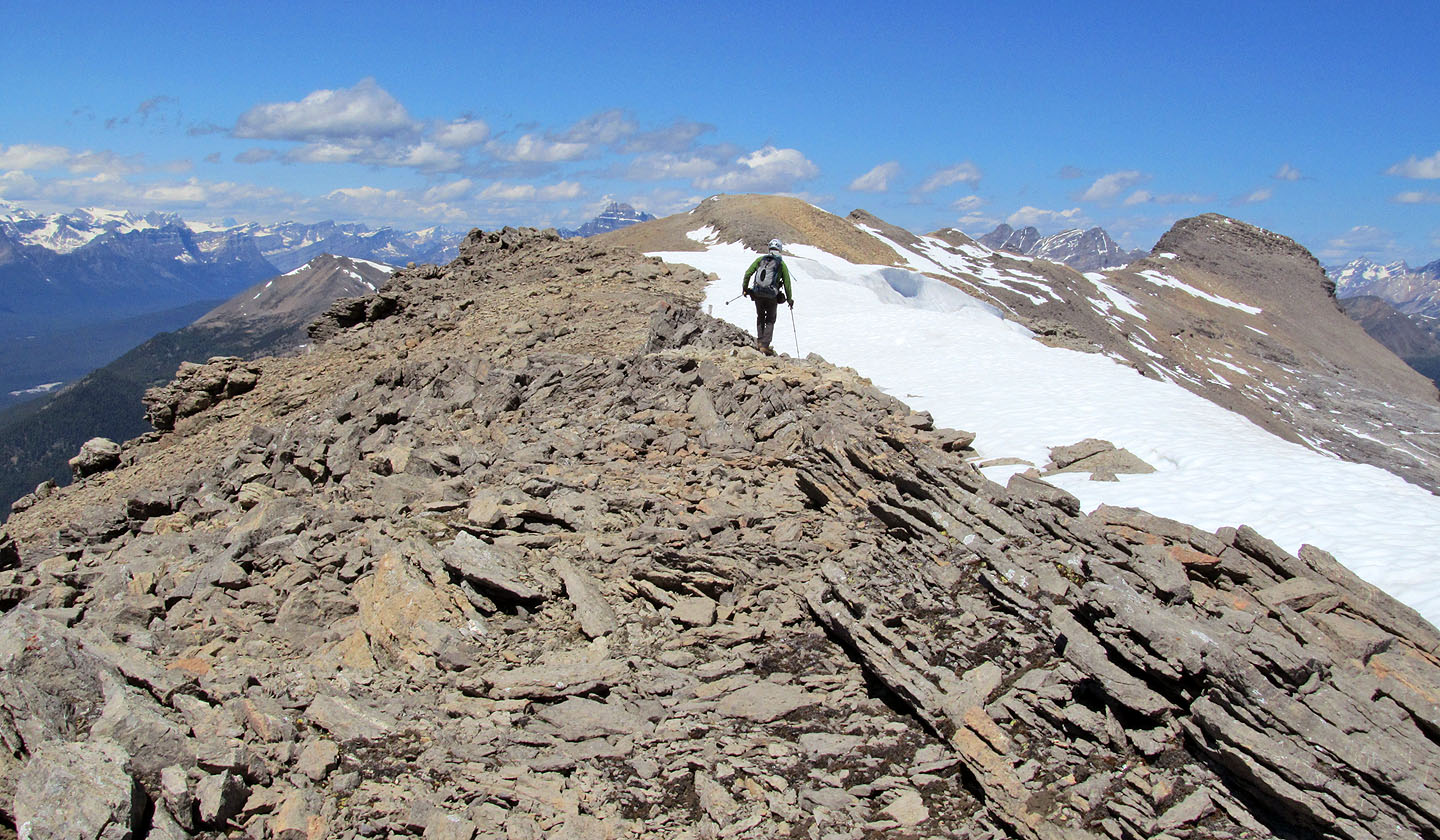 The ridge is mostly scree, but there are a few rocky sections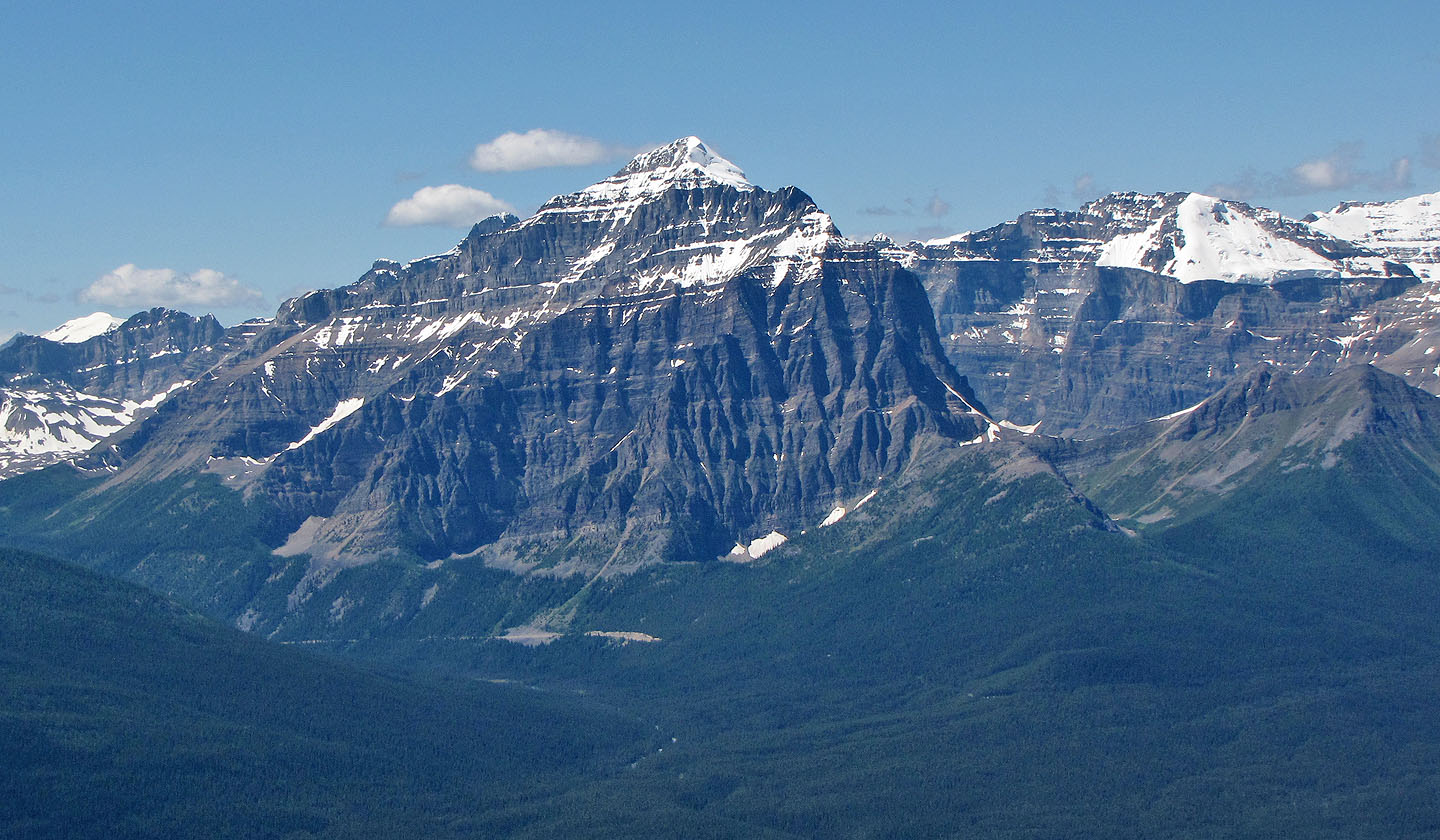 Mount Temple and Little Temple next to it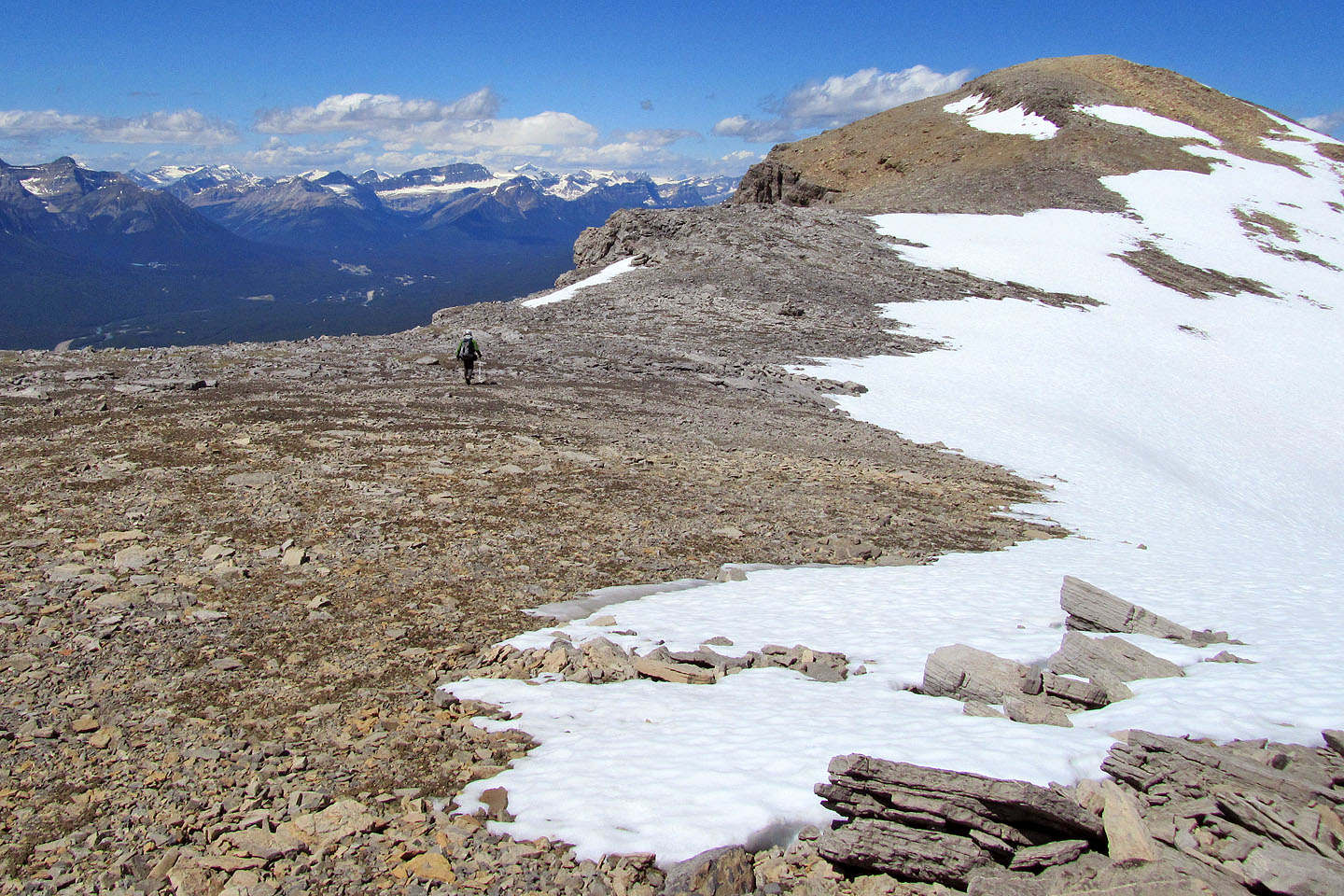 Heading to our first bump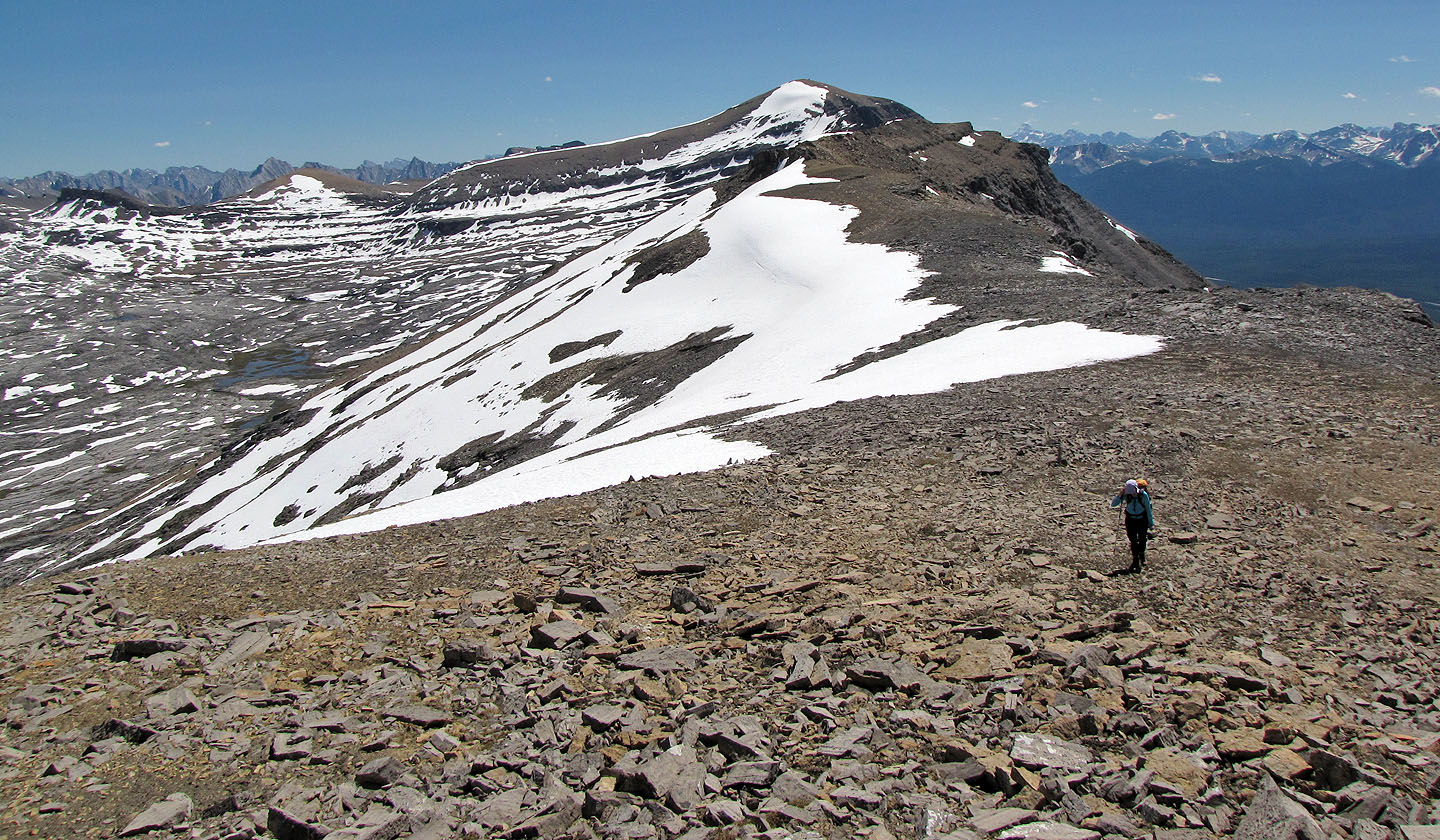 Looking back along the ridge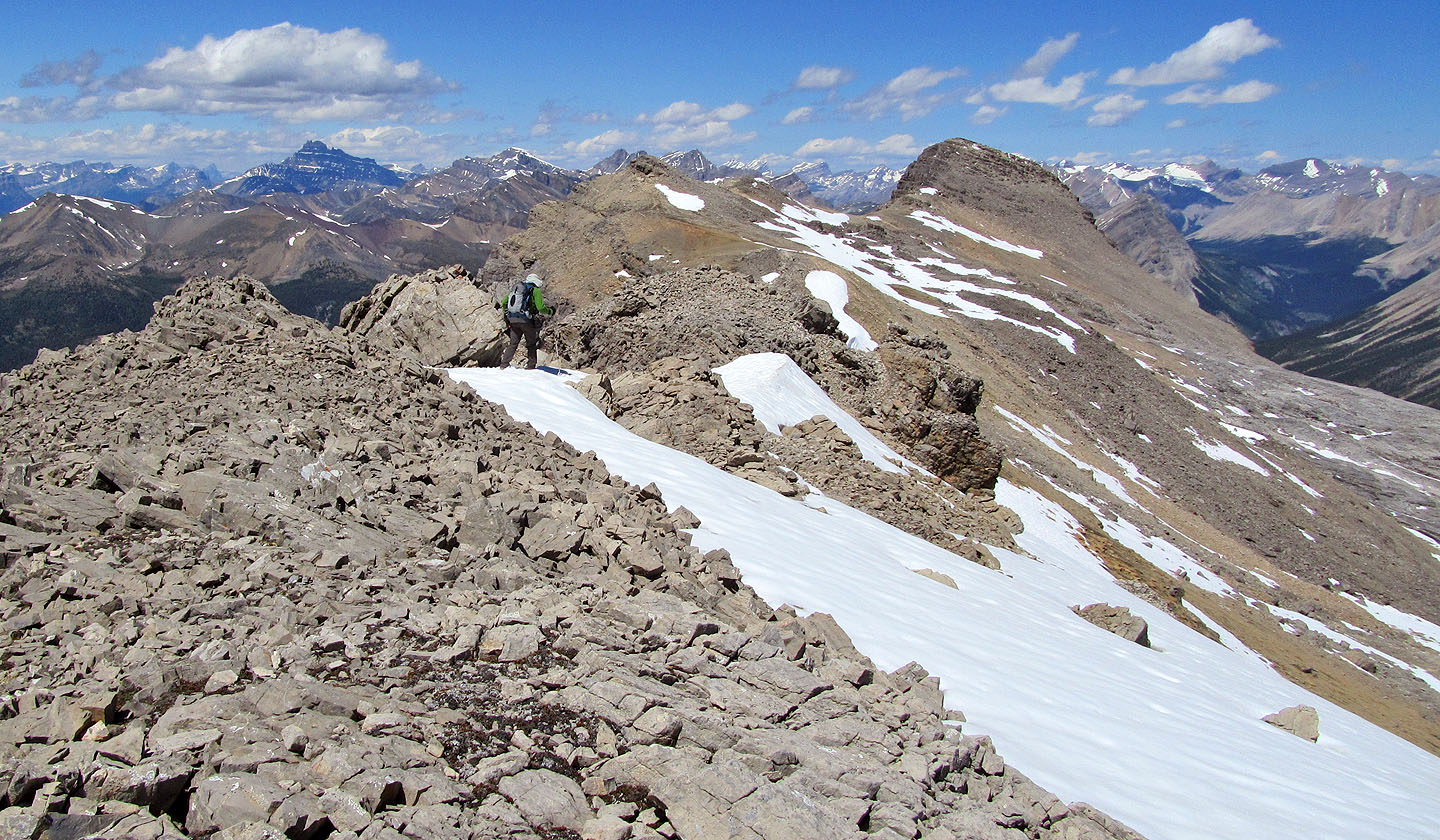 At a couple of places, like here, we left the ridge and dropped down on the left side

Still plenty of snow on some of the slopes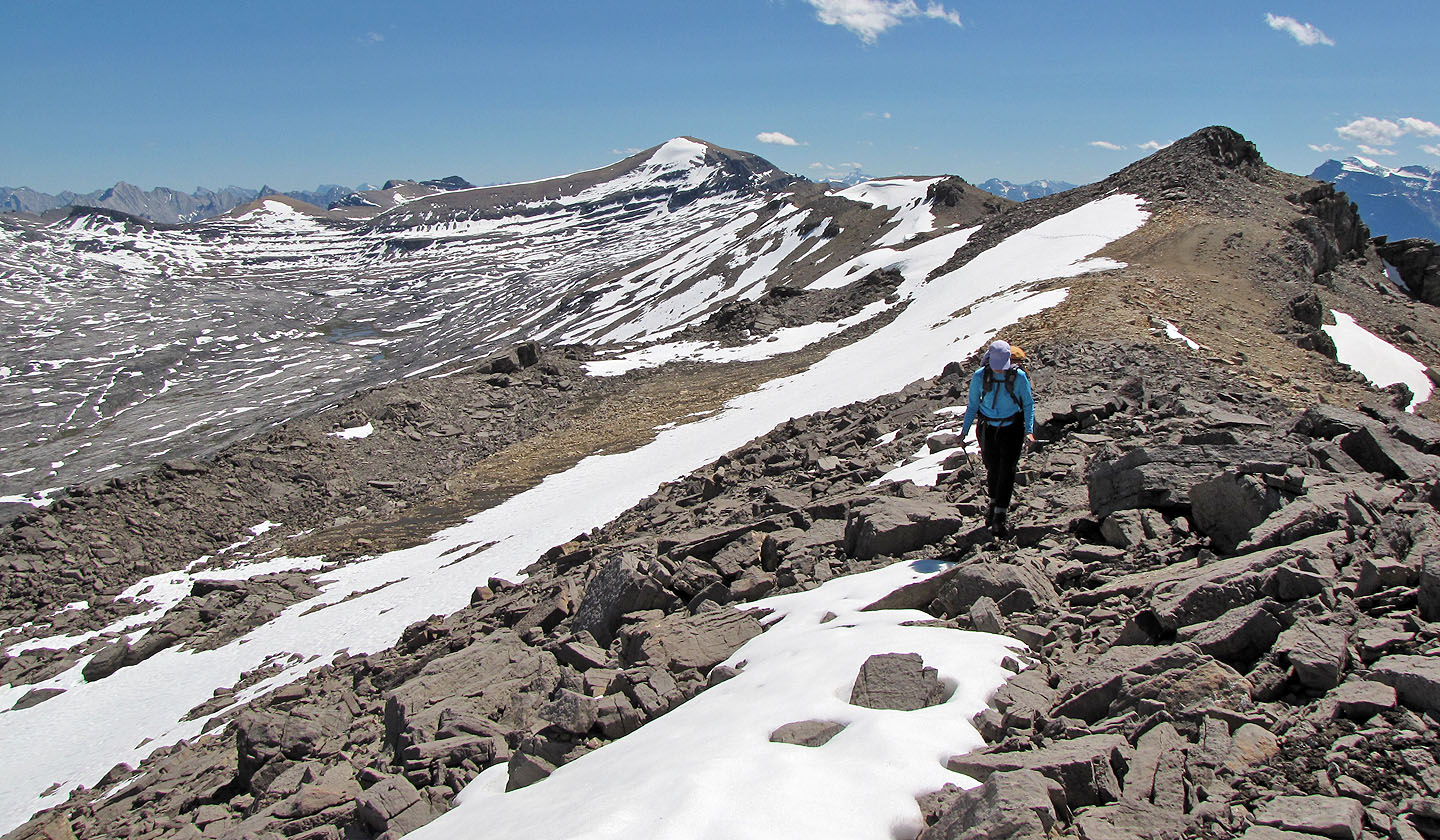 Looking back along the ridge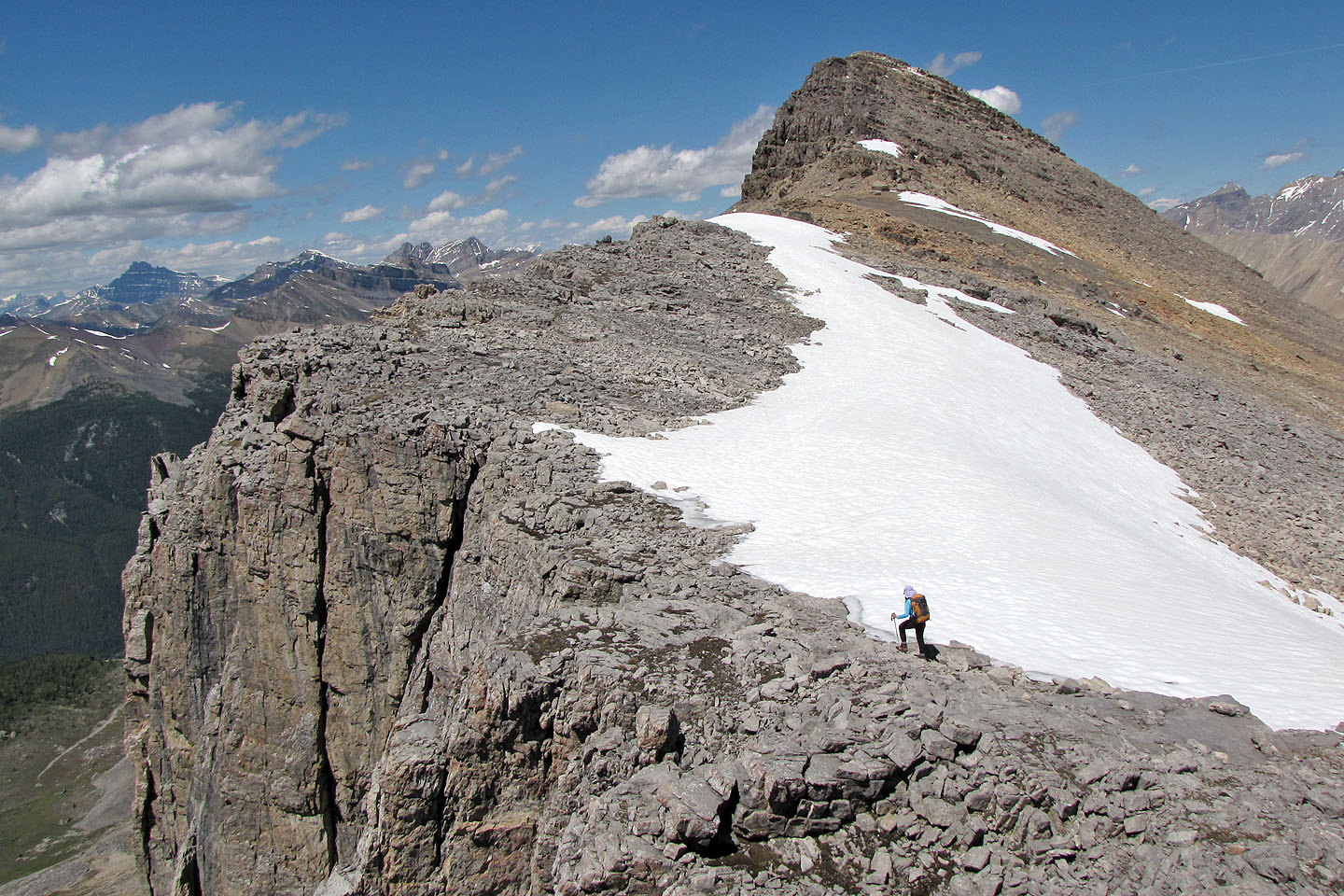 There's a considerable drop on the left as we approached the summit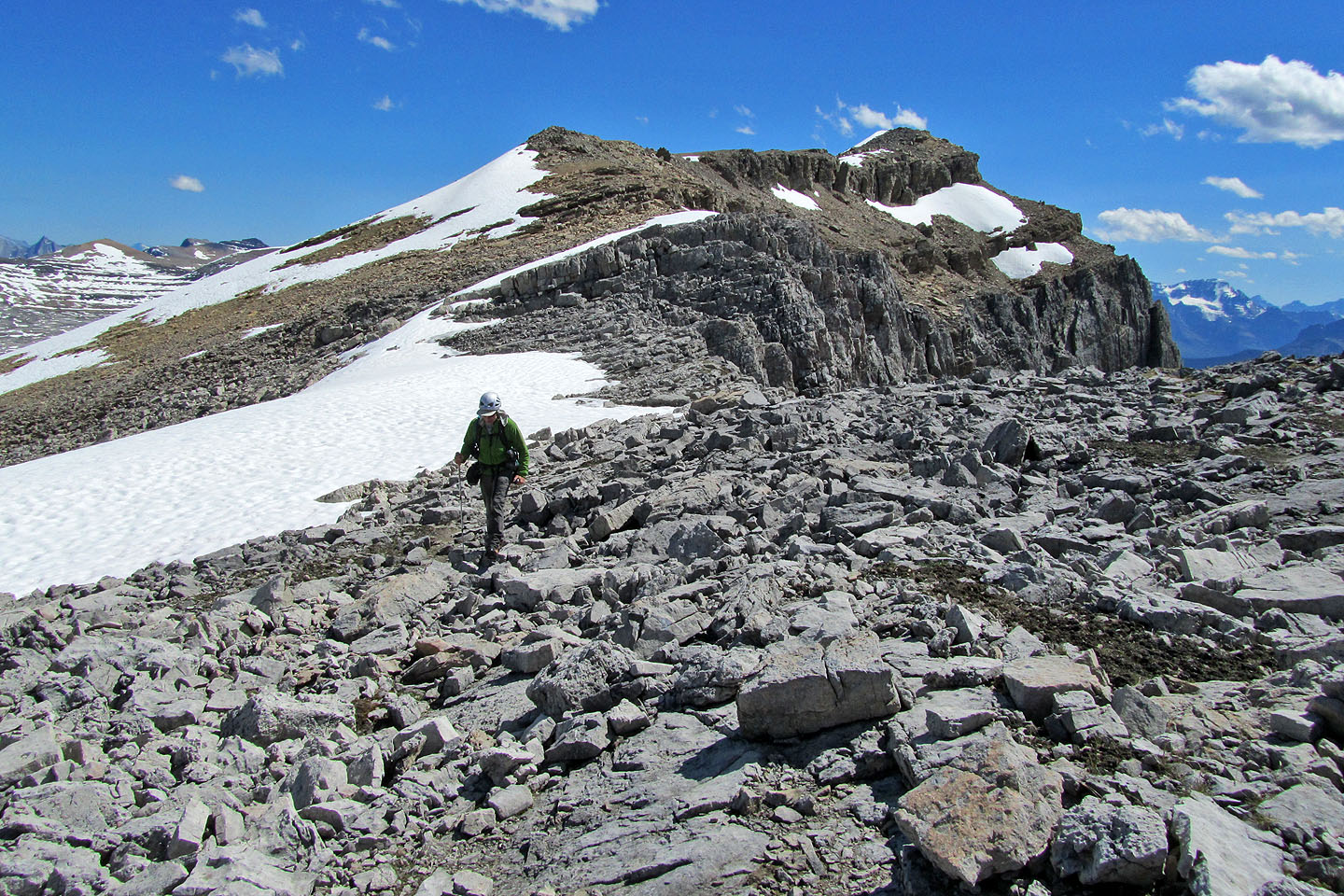 Looking back: we lost nearly 100 m of elevation here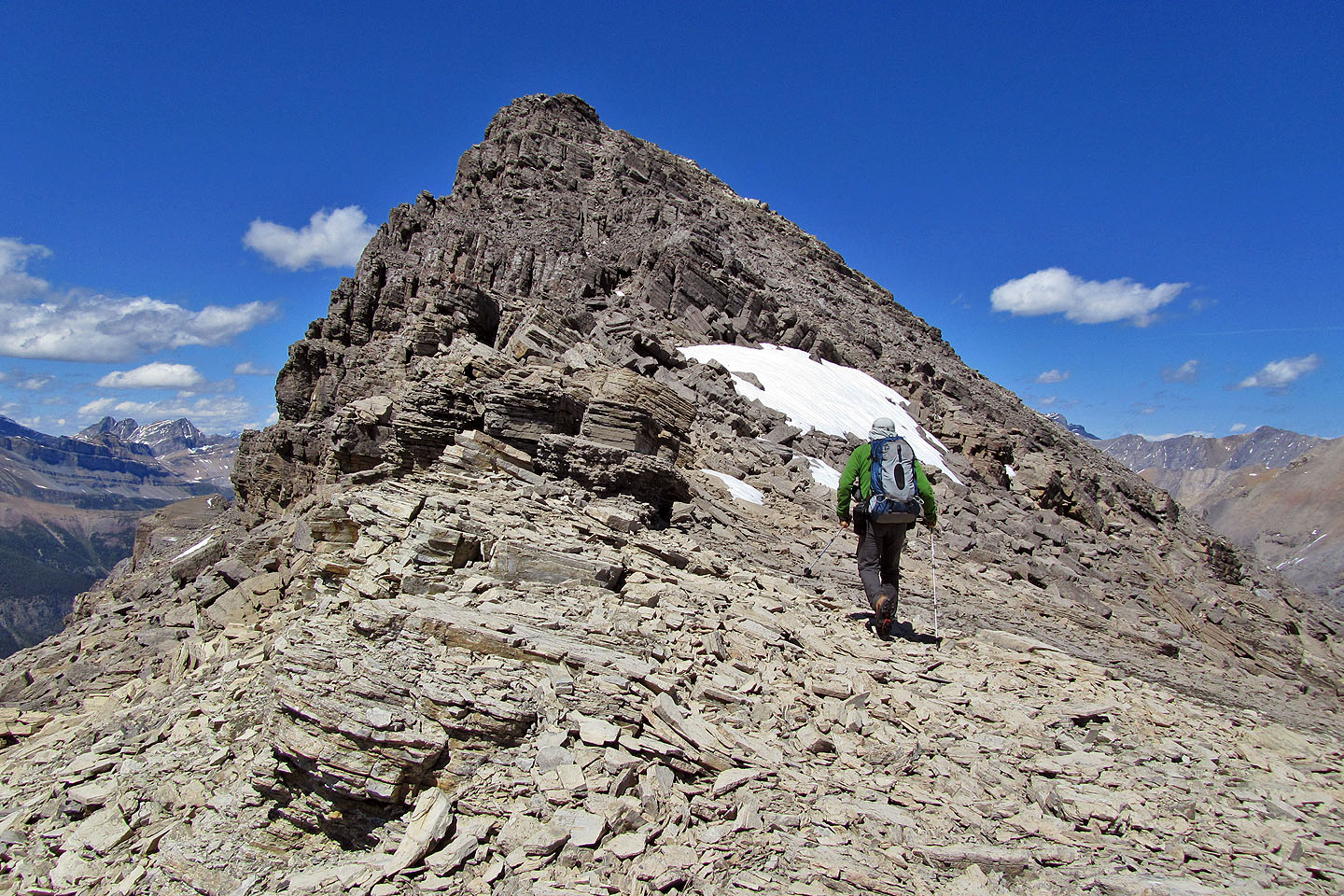 Approaching the base of the summit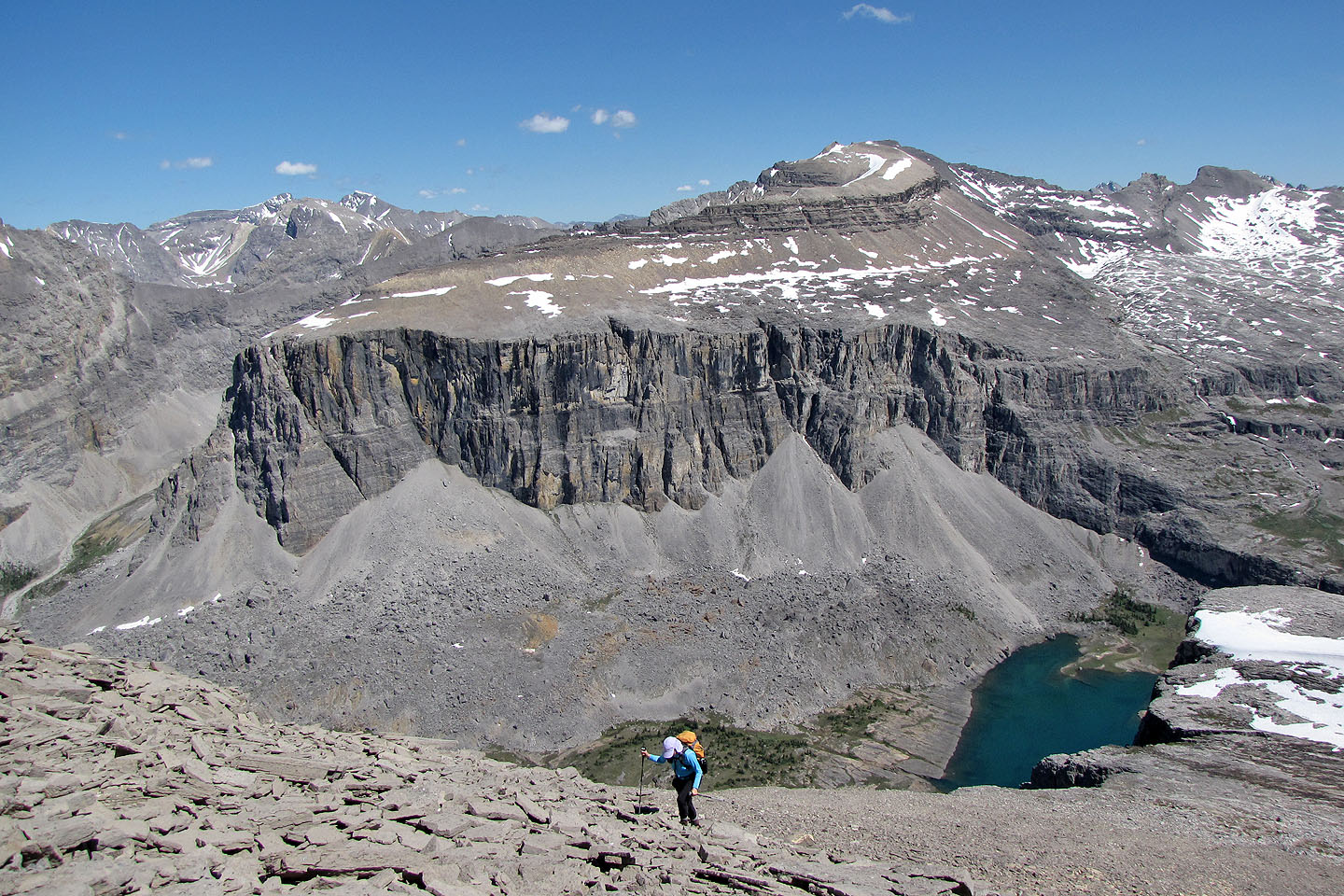 Another view of Pulsatilla Mountain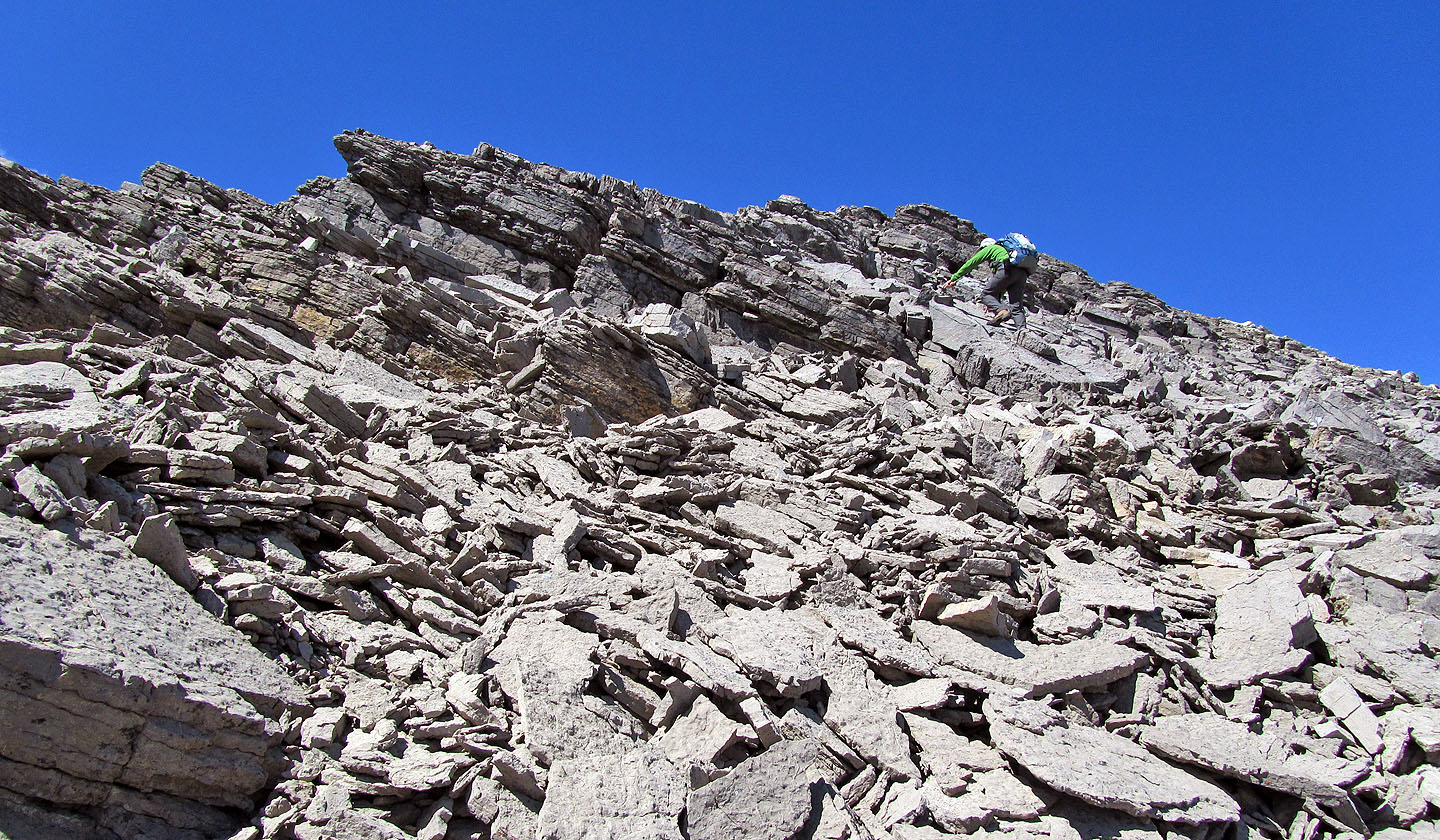 Easy scrambling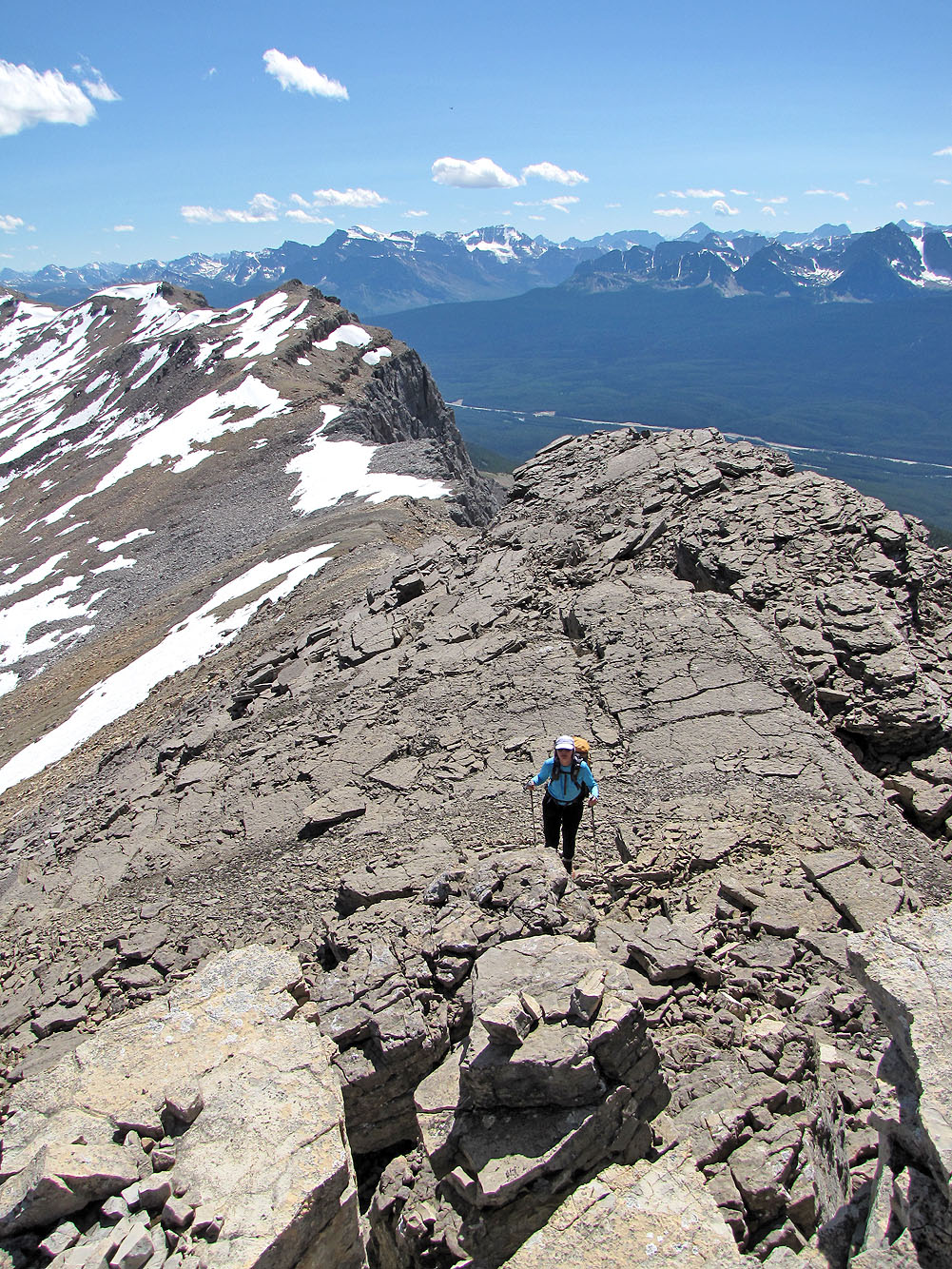 Dinah follows me up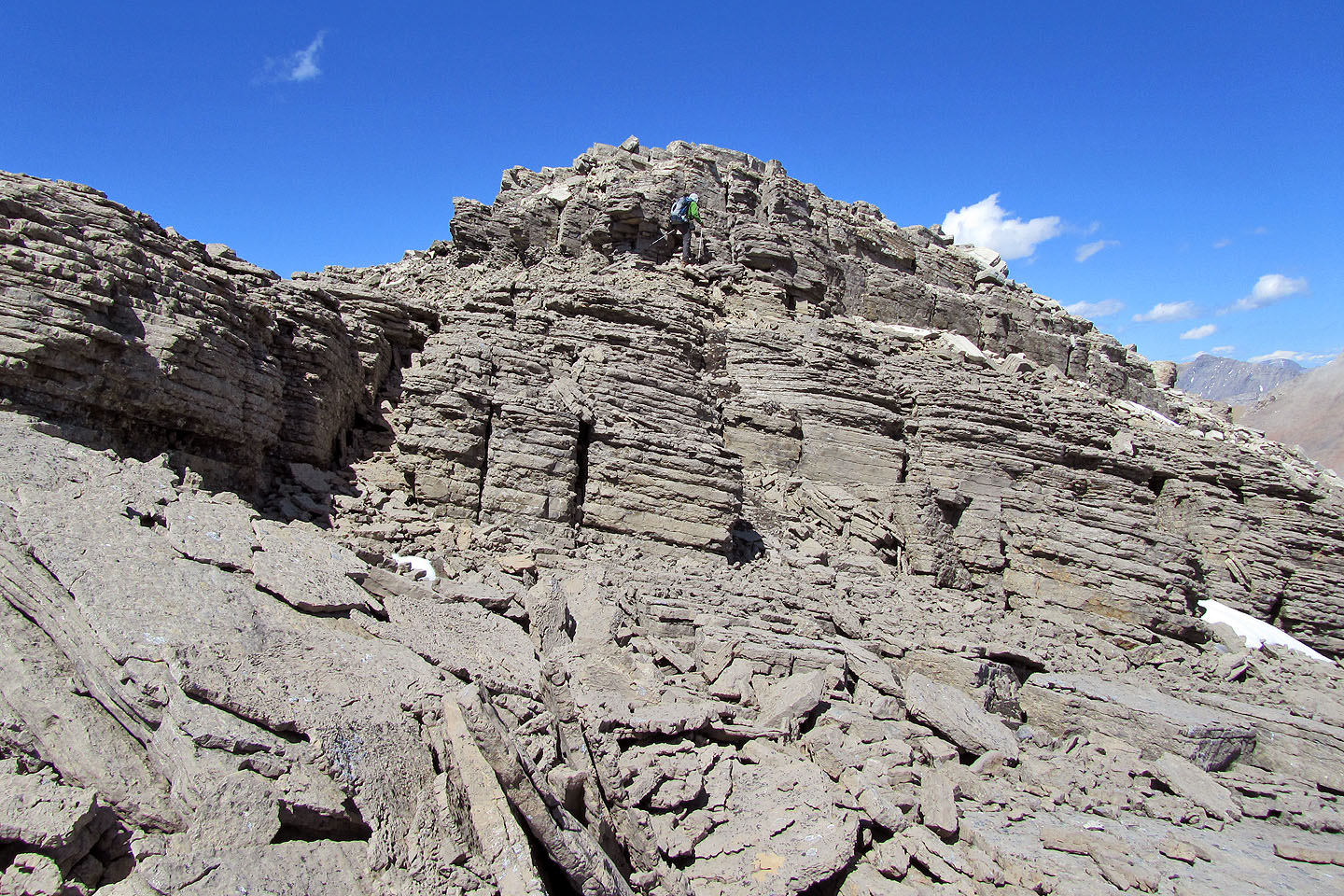 Almost on the summit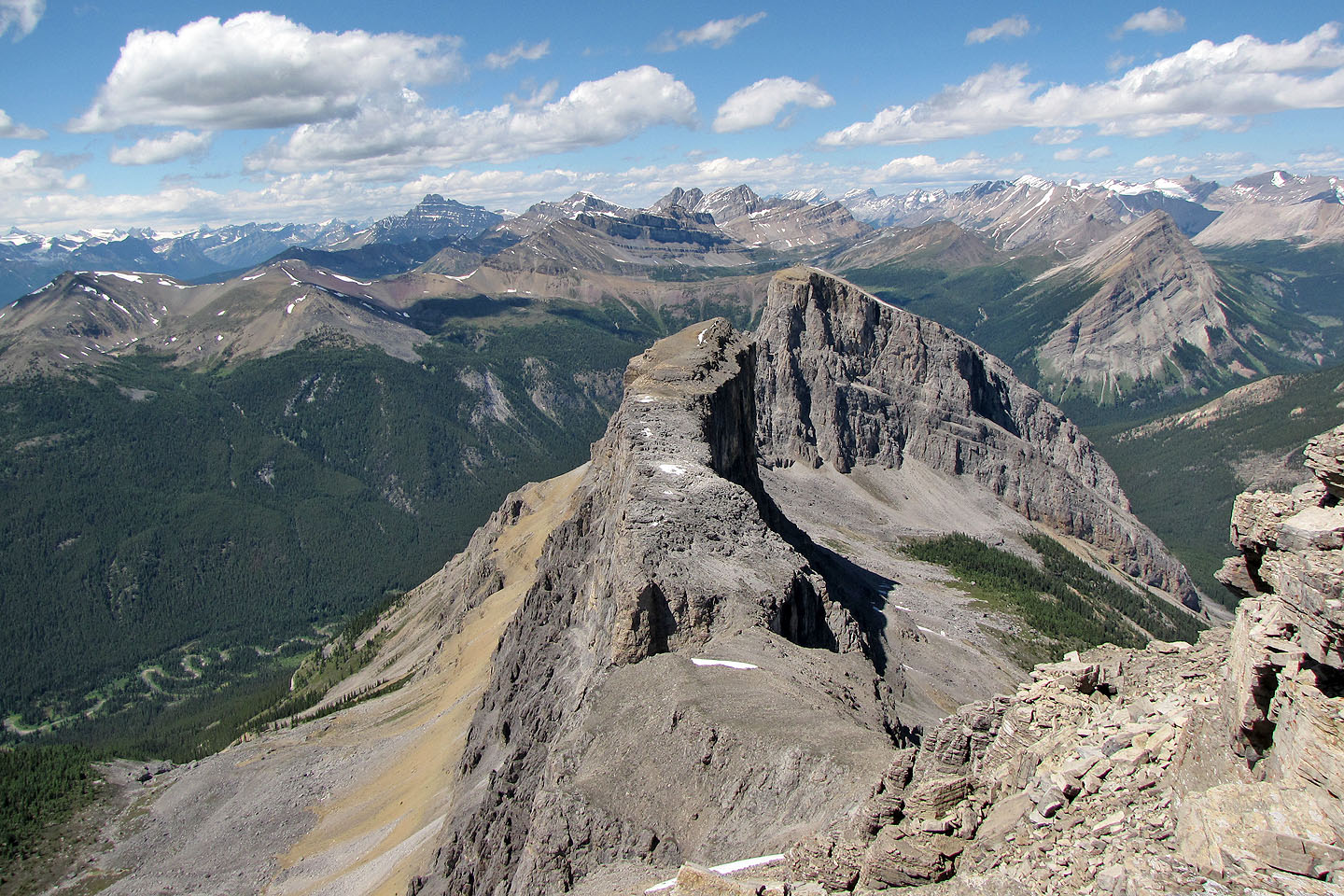 The wing-shaped peak in the foreground is Bulwark Peak. Skoki Valley lies behind it.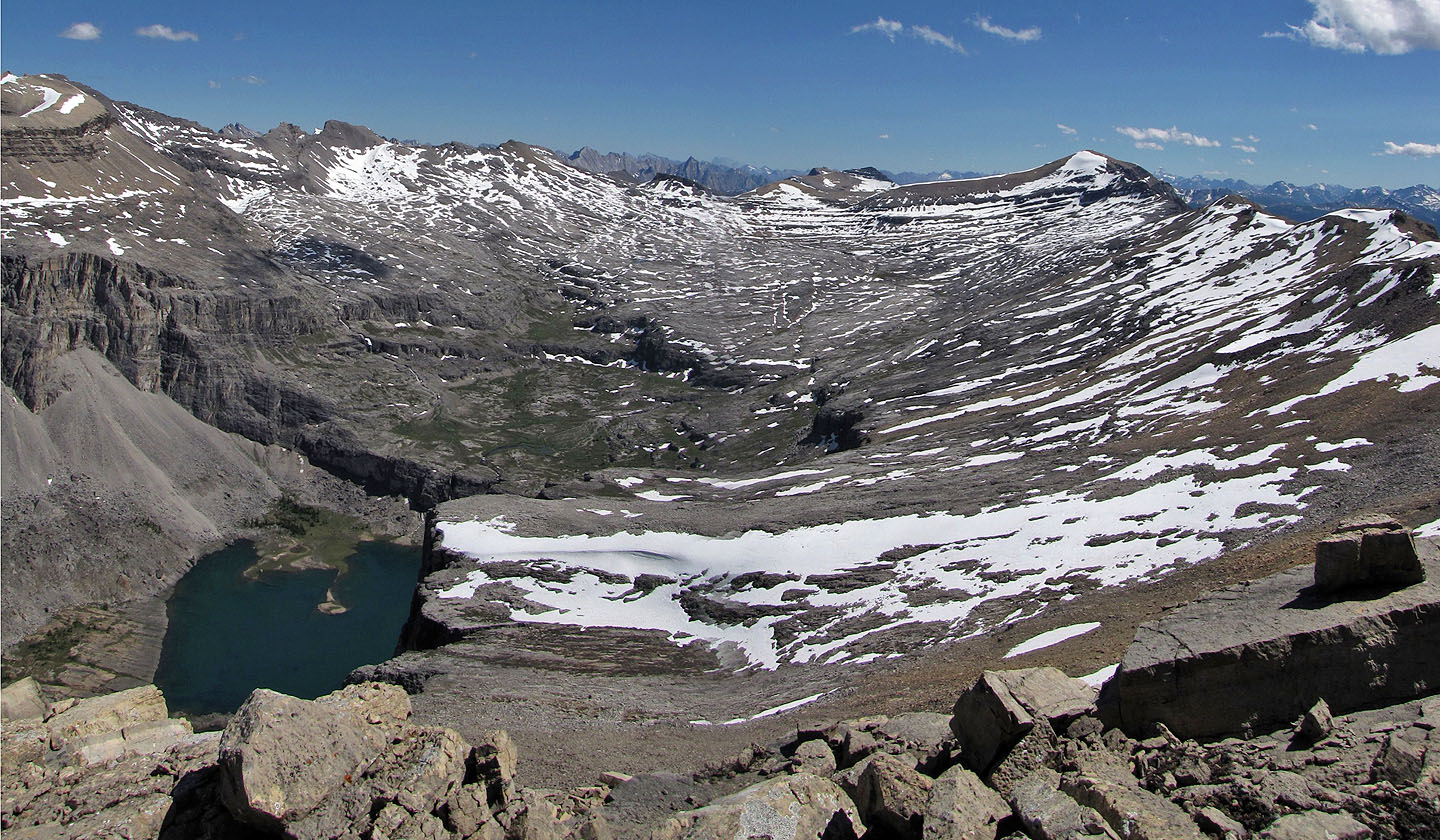 Wonder Valley (mouse over for a close-up of Mitella Lake)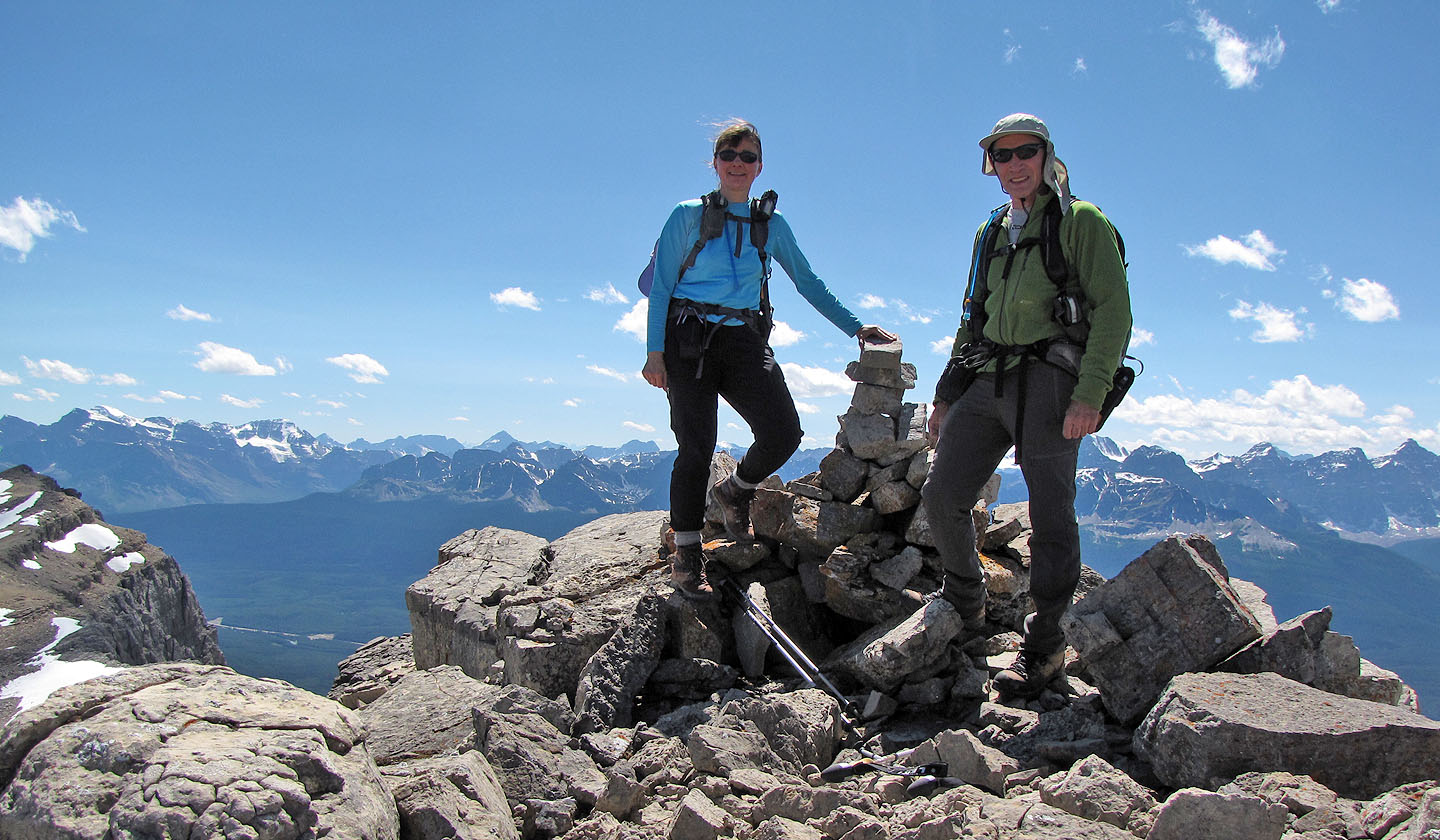 Standing by the summit cairn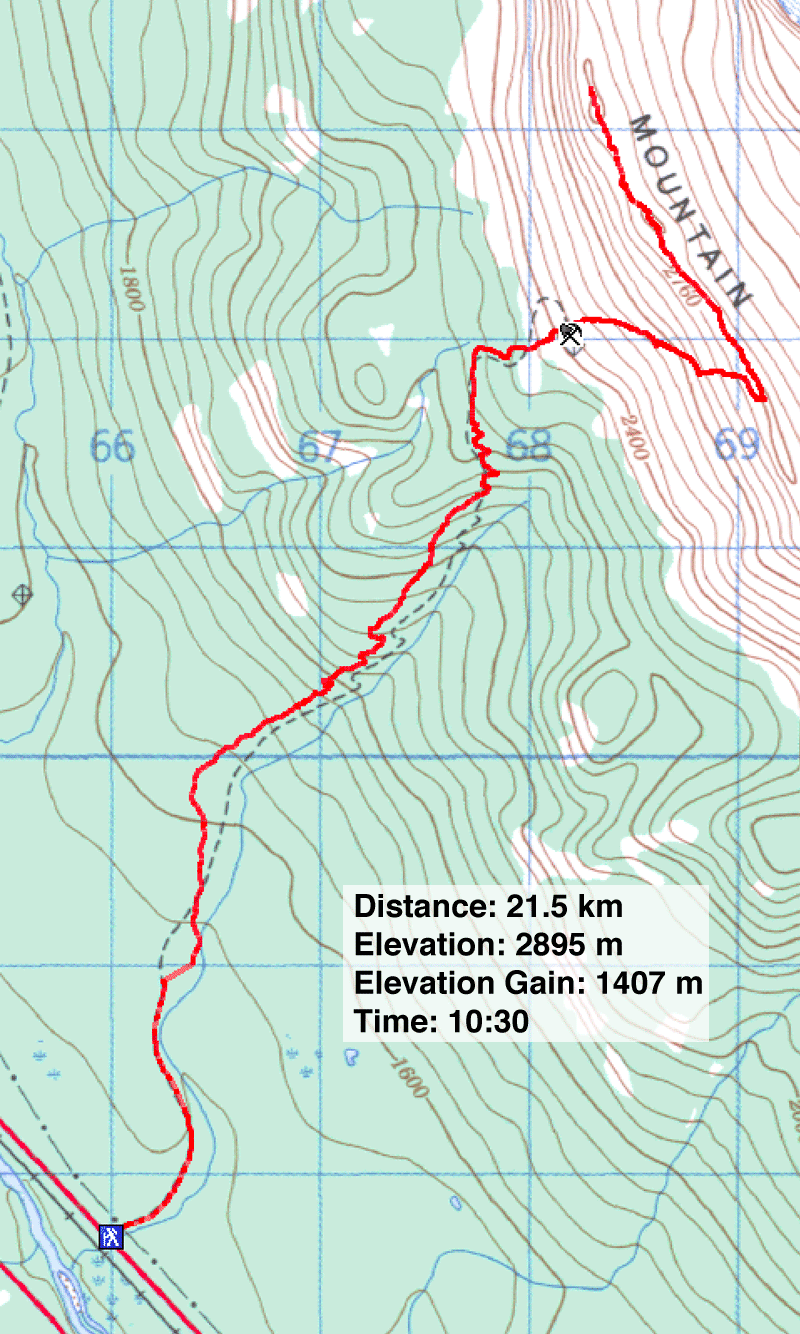 82 N/8 Lake Louise