bobspirko.ca | Home | Canada Trips | US Trips | Hiking | Snowshoeing | MAP | About

Lineham Ridge (attempt)
Kananaskis, Alberta
October 23, 2004
Dinah and I decided to let a morning snowstorm blow through before heading out to the mountains, to Lineham Ridge. We weren't aiming for the summit, but rather the high point in Kananaskis Country Trail Guide. Shortly after noon, we set off on Lineham Creek trail near Highwood Pass. Leaving the creek side trail, we headed up Lineham Ridge. Even under snow, the trail was mostly easy to follow in the trees. Once out of the trees, we saw no evidence of a trail, and we stayed on the ridge.
As we continued along the ridge, the snow became deeper and the terrain more difficult. Between the avalanche risk higher up and the few hours of daylight left, we knew we wouldn't reach the top: we turned back two kilometres short of the high point. Even so, we took in some stunning scenery, and I noted a few mountains that looked like interesting ascents. We returned a week later and climbed an unnamed peak that I call Lineham Twin Peaks.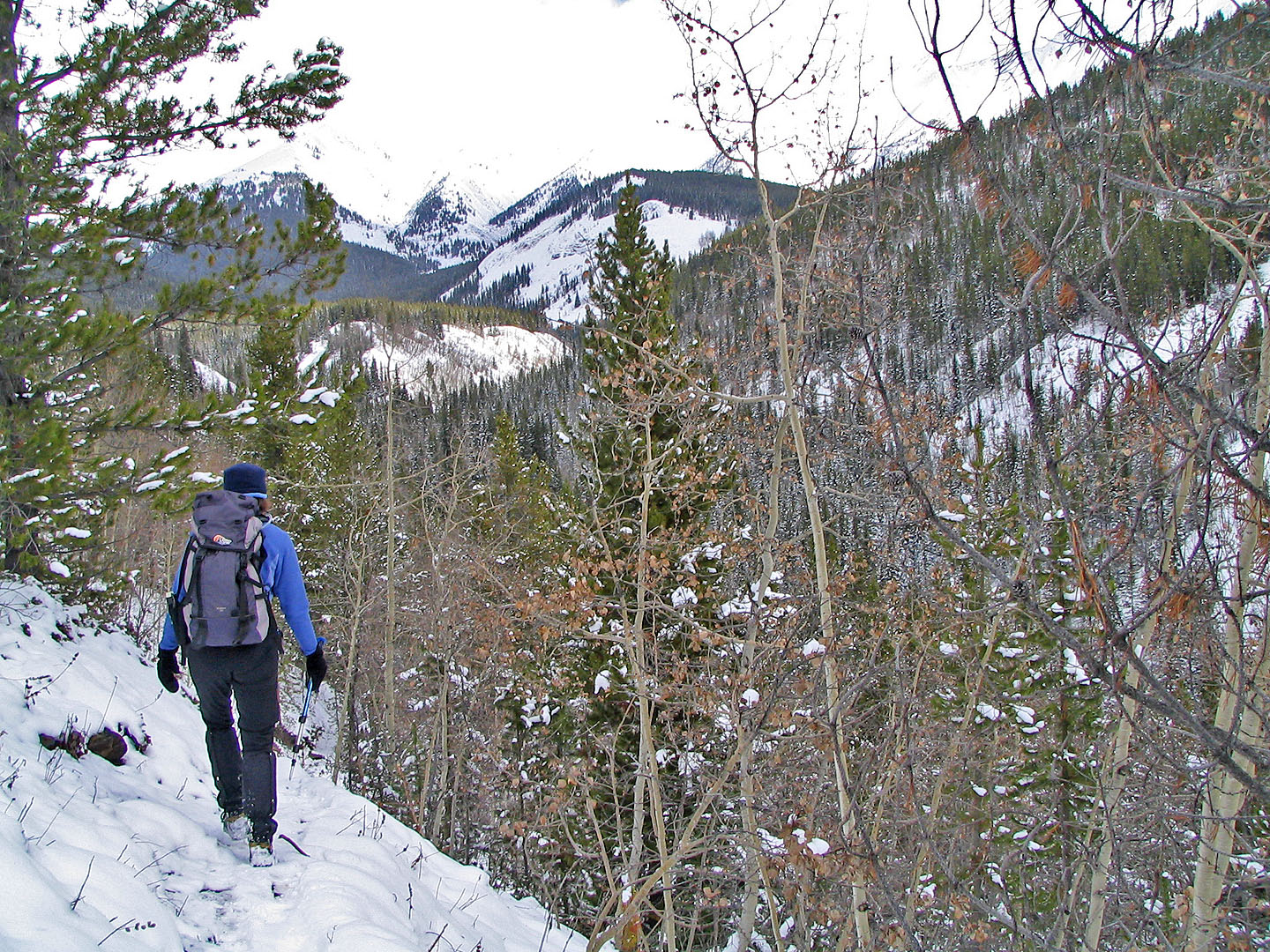 The trail climbs above Lineham Creek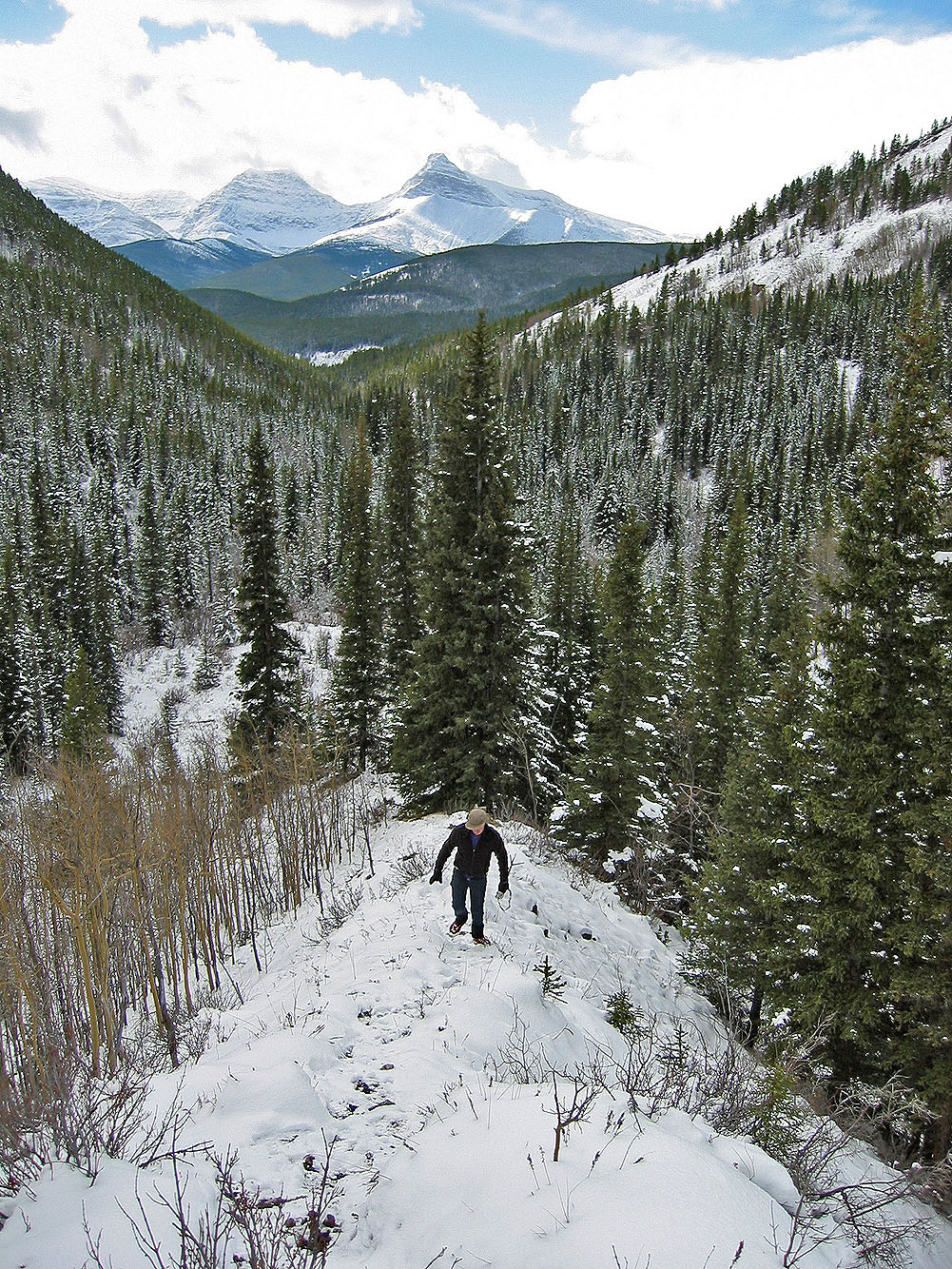 After leaving the trail we started up Lineham Ridge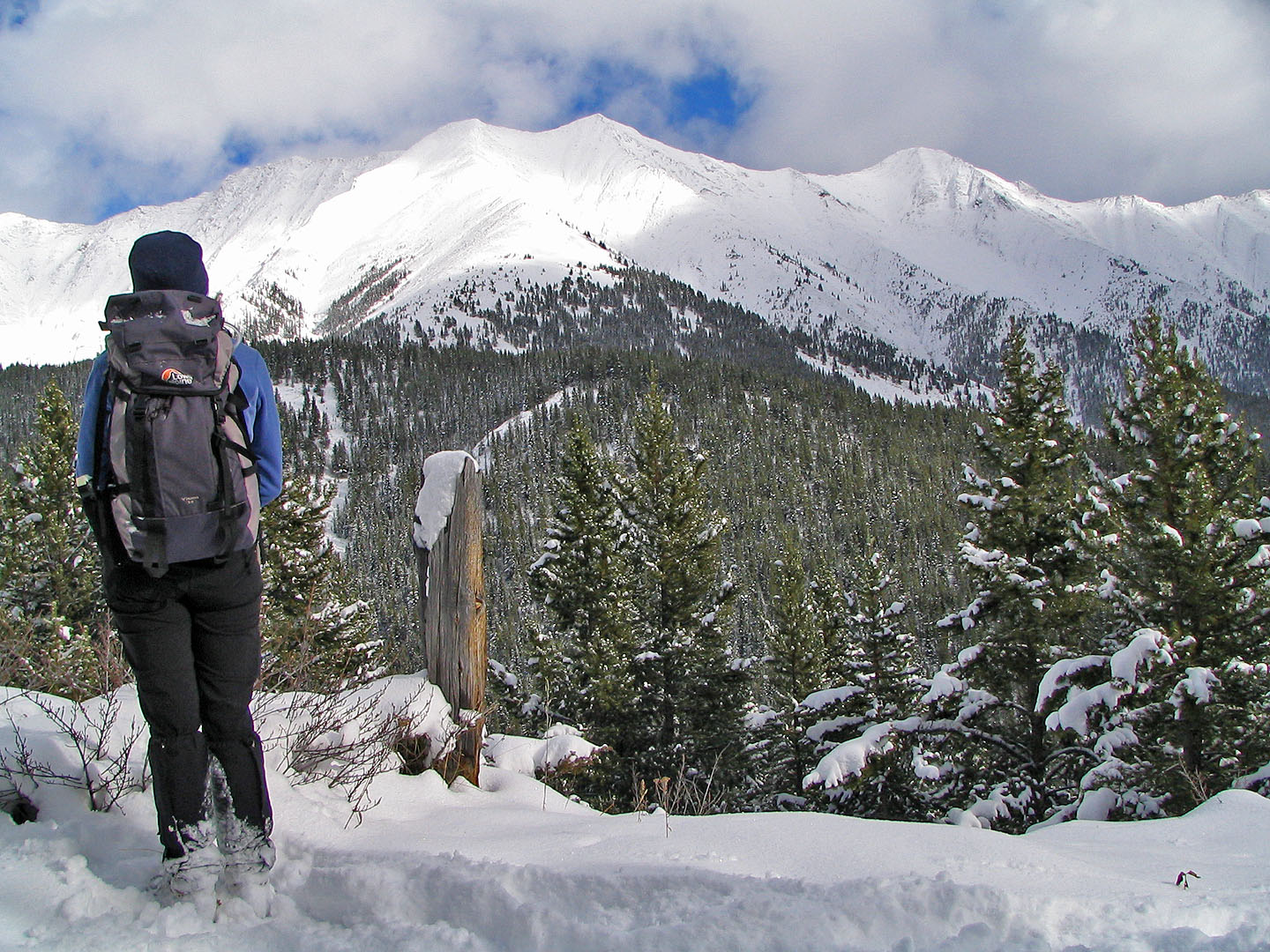 Looking across the valley at Lineham Creek Peaks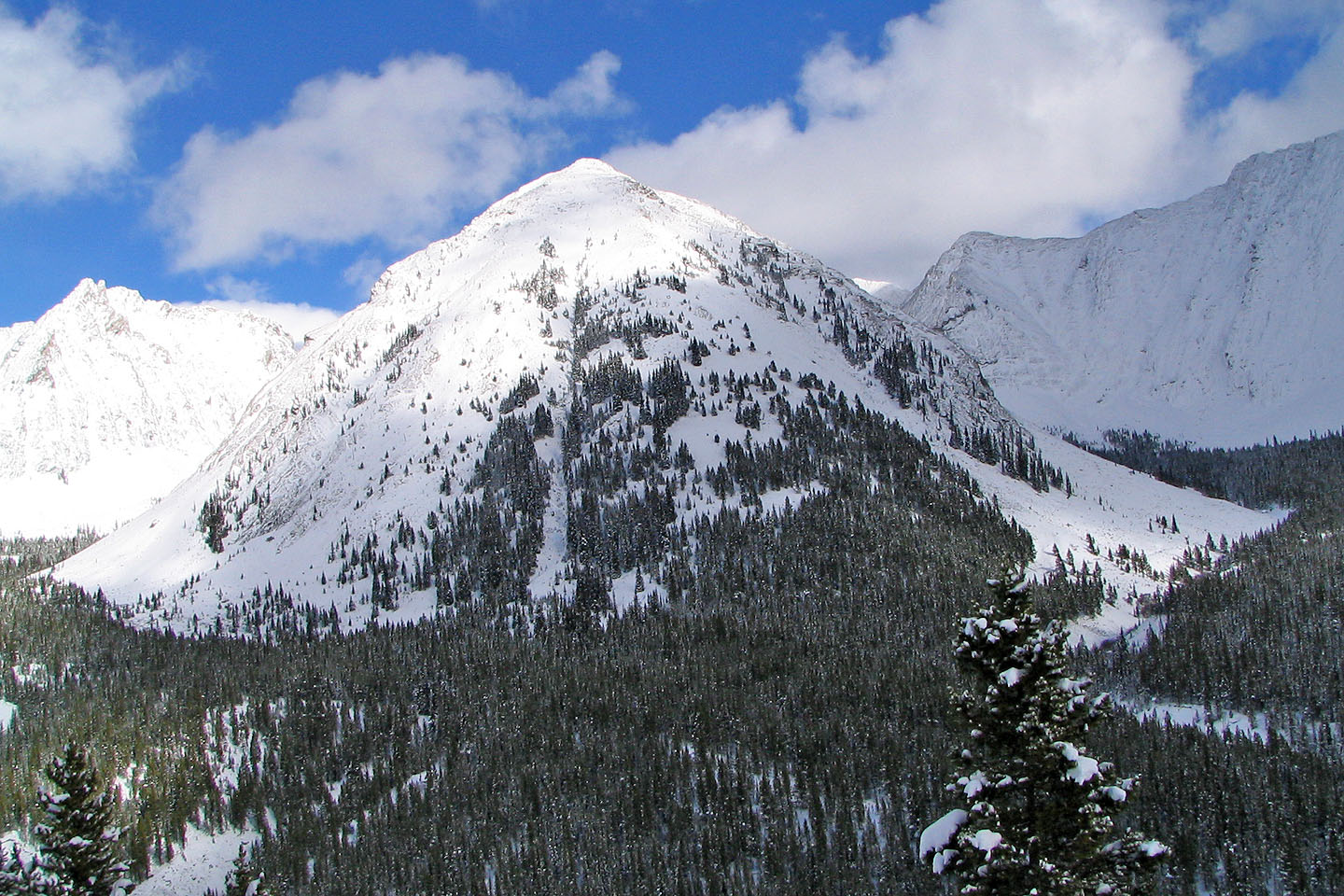 Nicely shaped little peak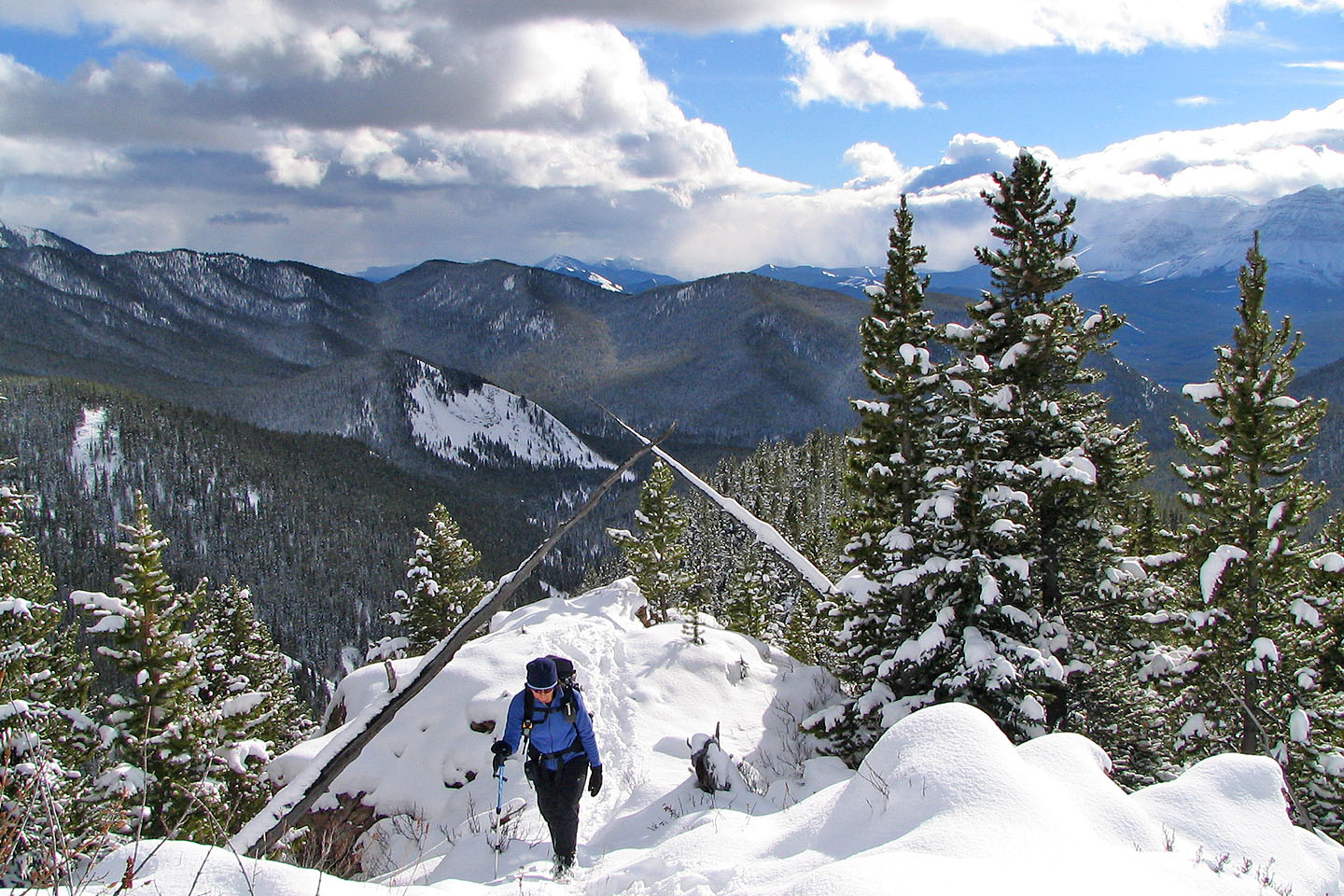 A clearing in the trees allows us to look back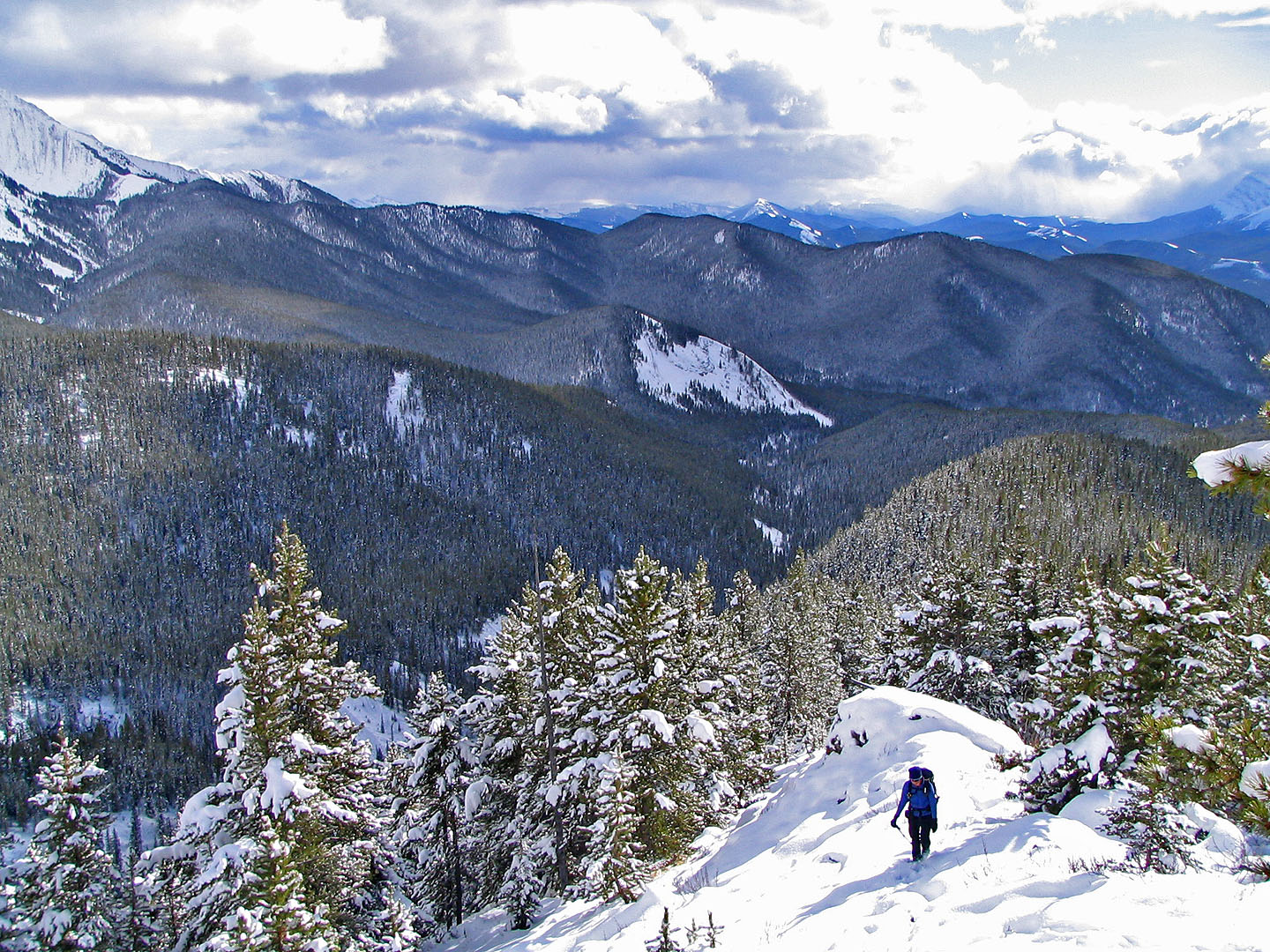 More views behind us toward Cat Creek Hills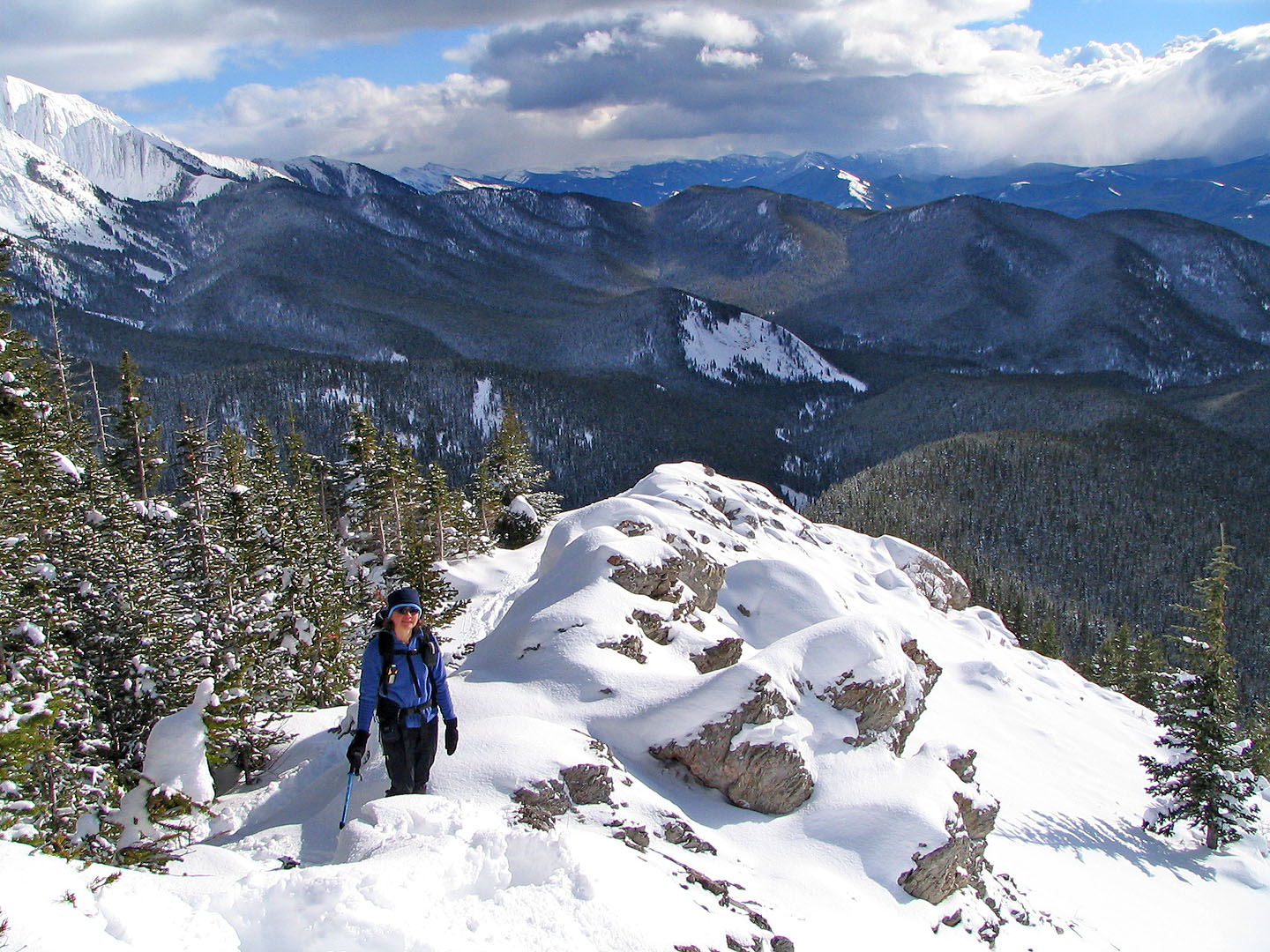 Wandering around rocks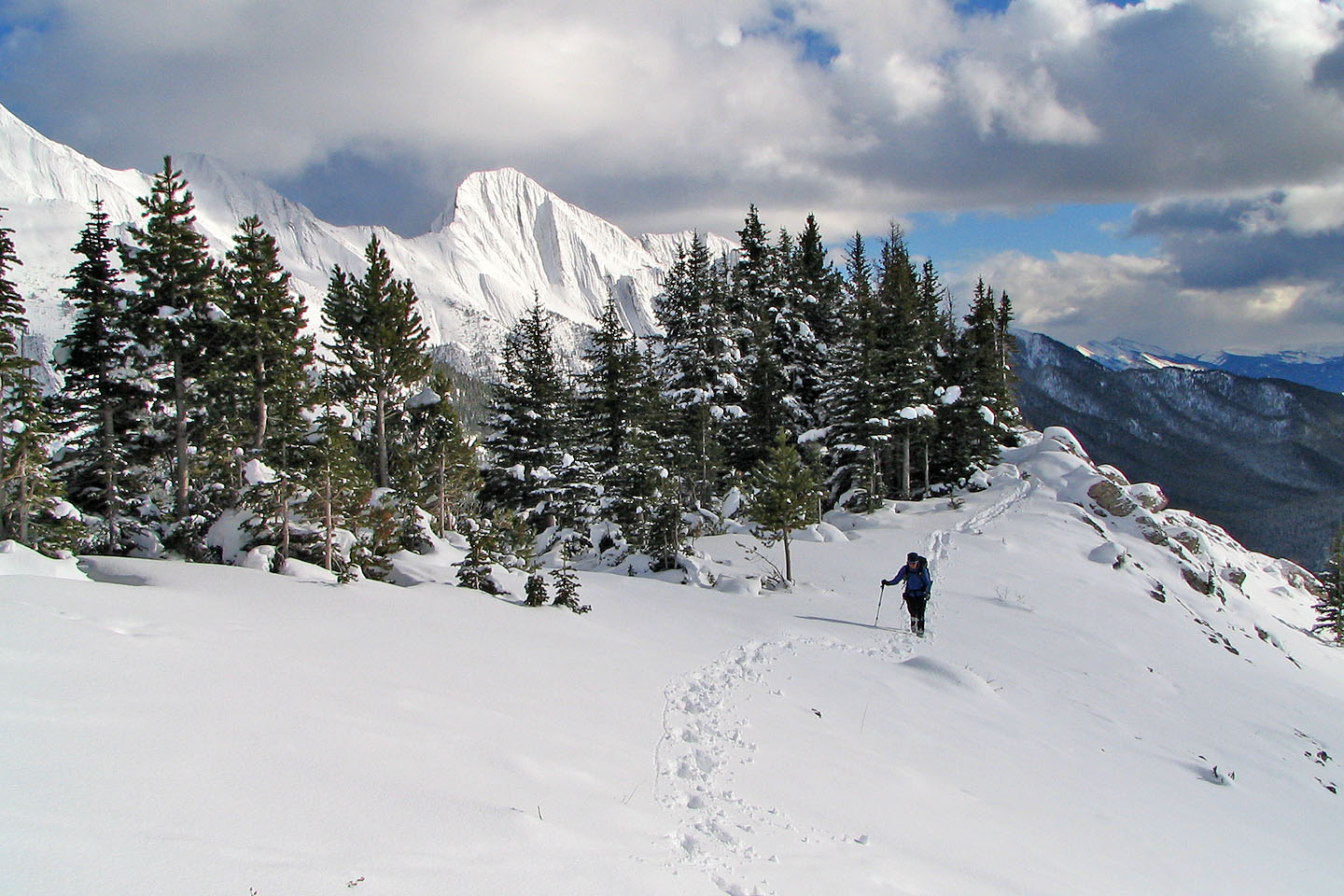 The impressive peak behind is unnamed (mouse over for a close-up)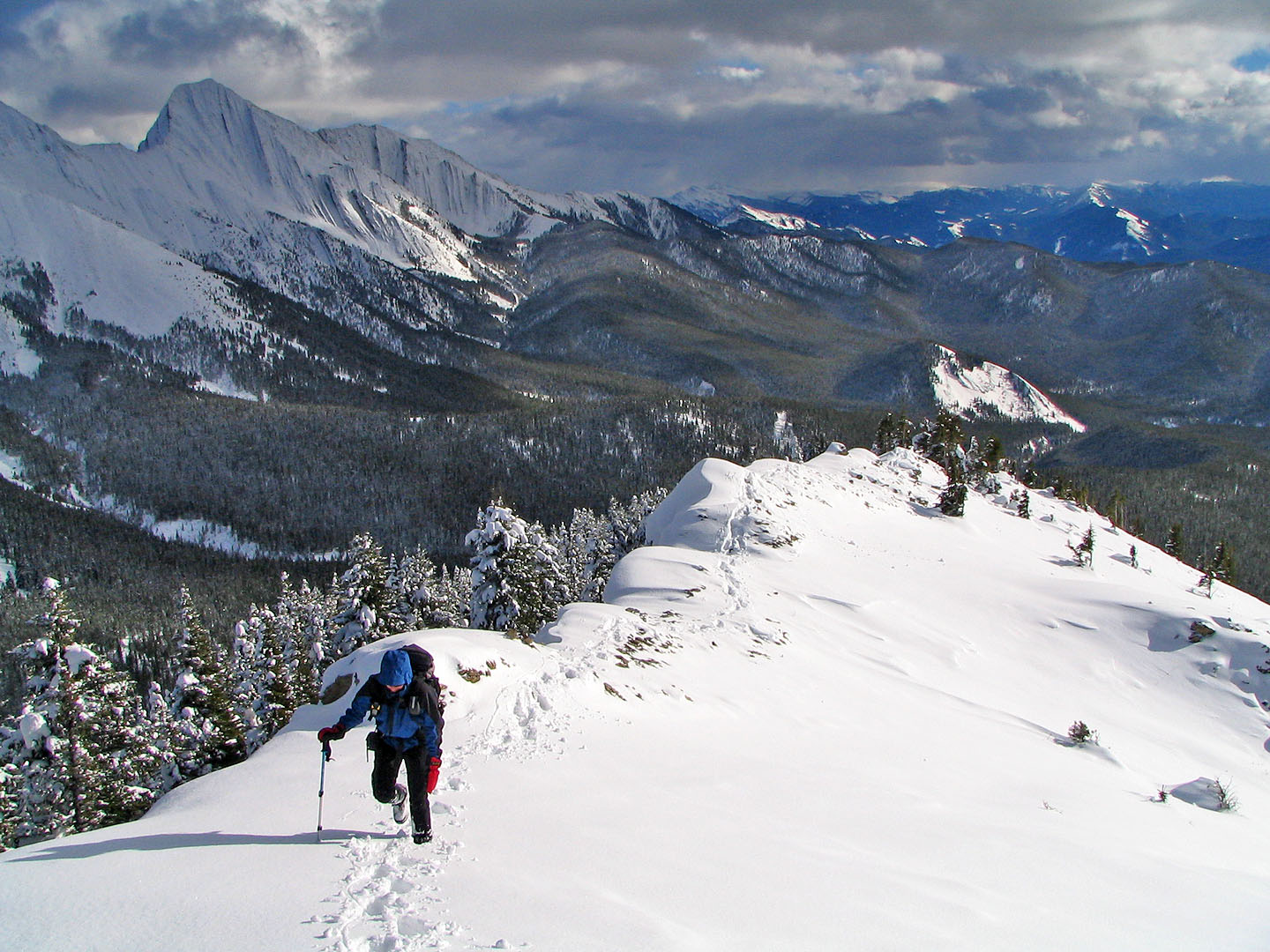 Finally we get above the treeline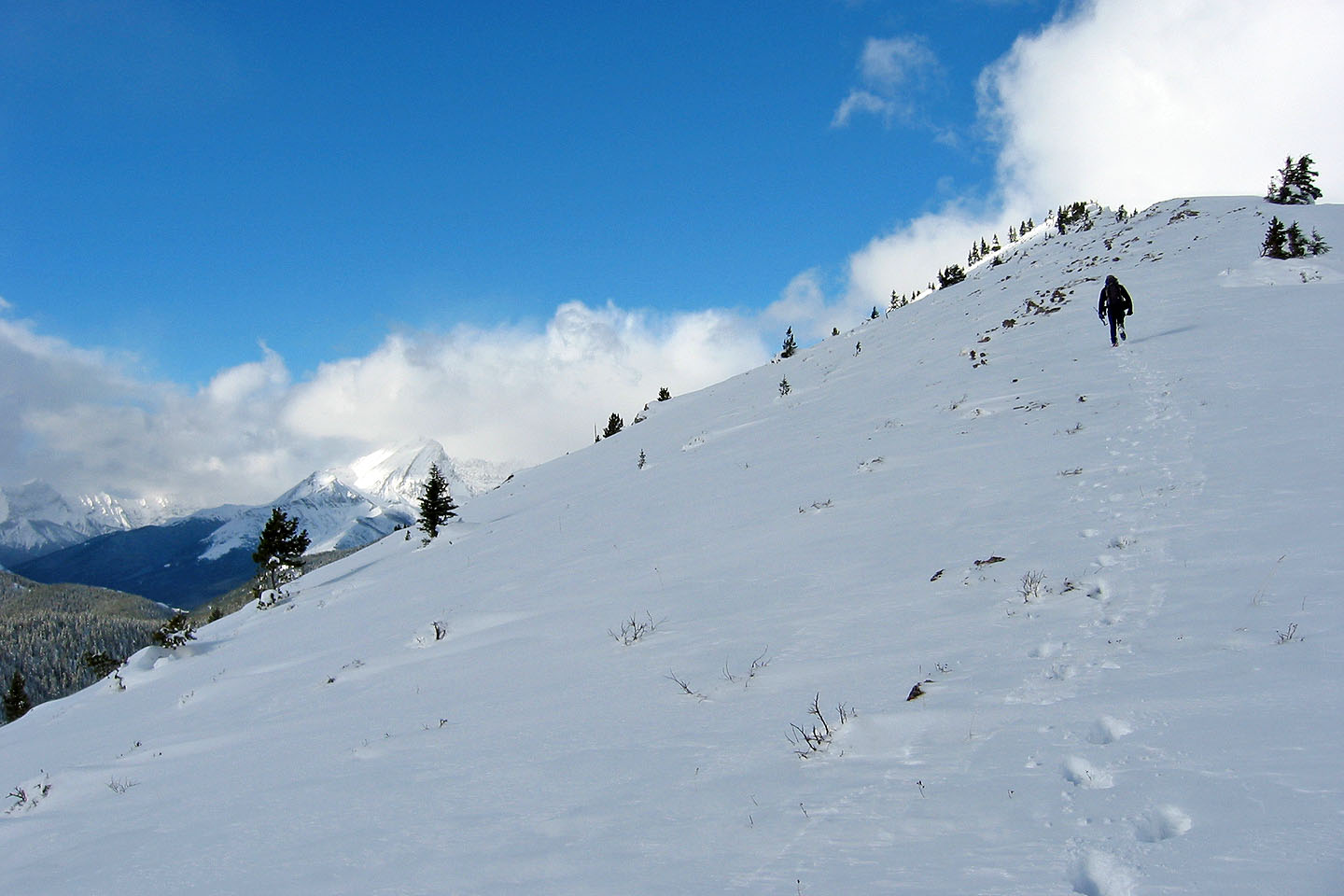 Continuing up the ridge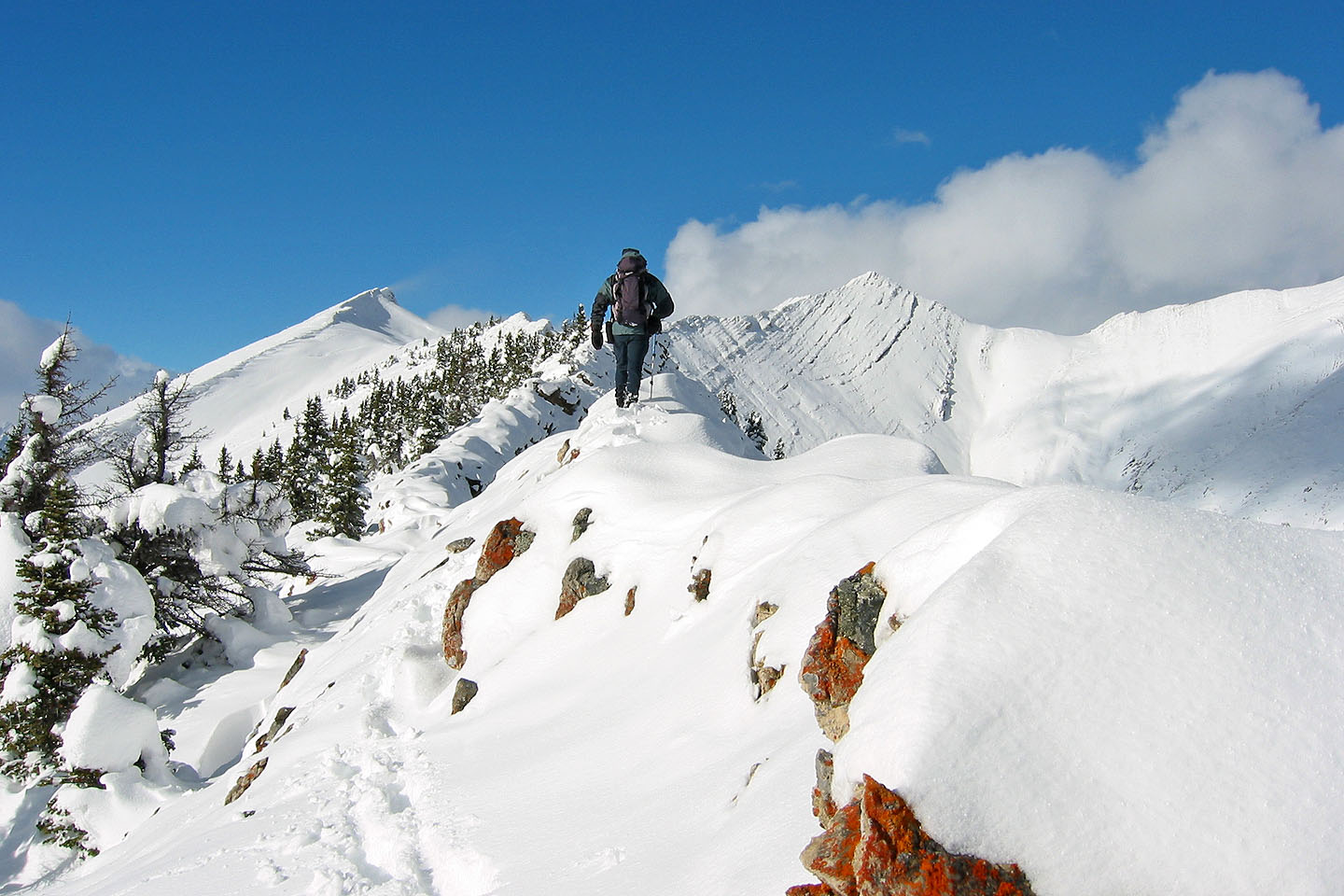 The high point lies ahead to the left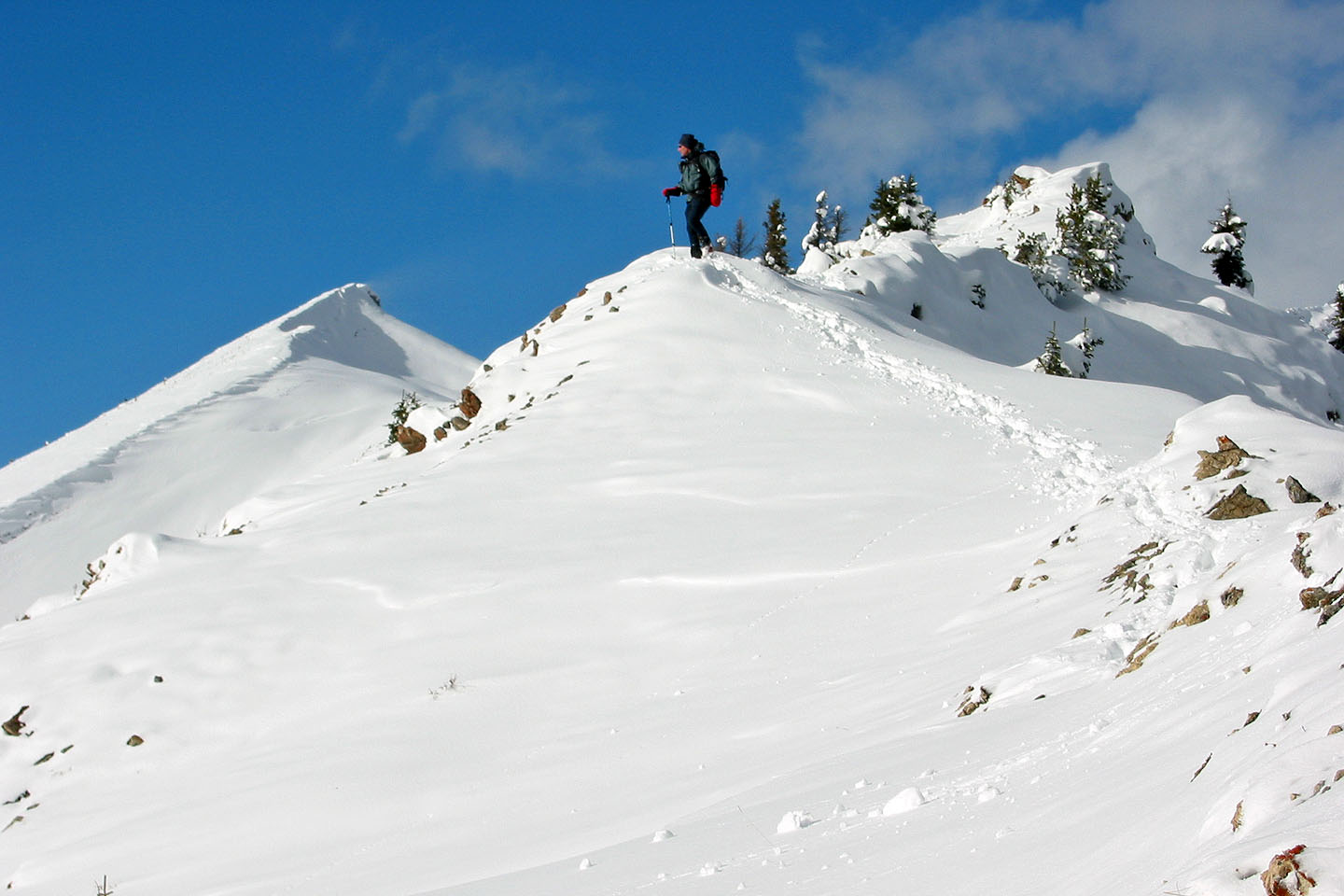 We turned around here. Note the cornice below the high point.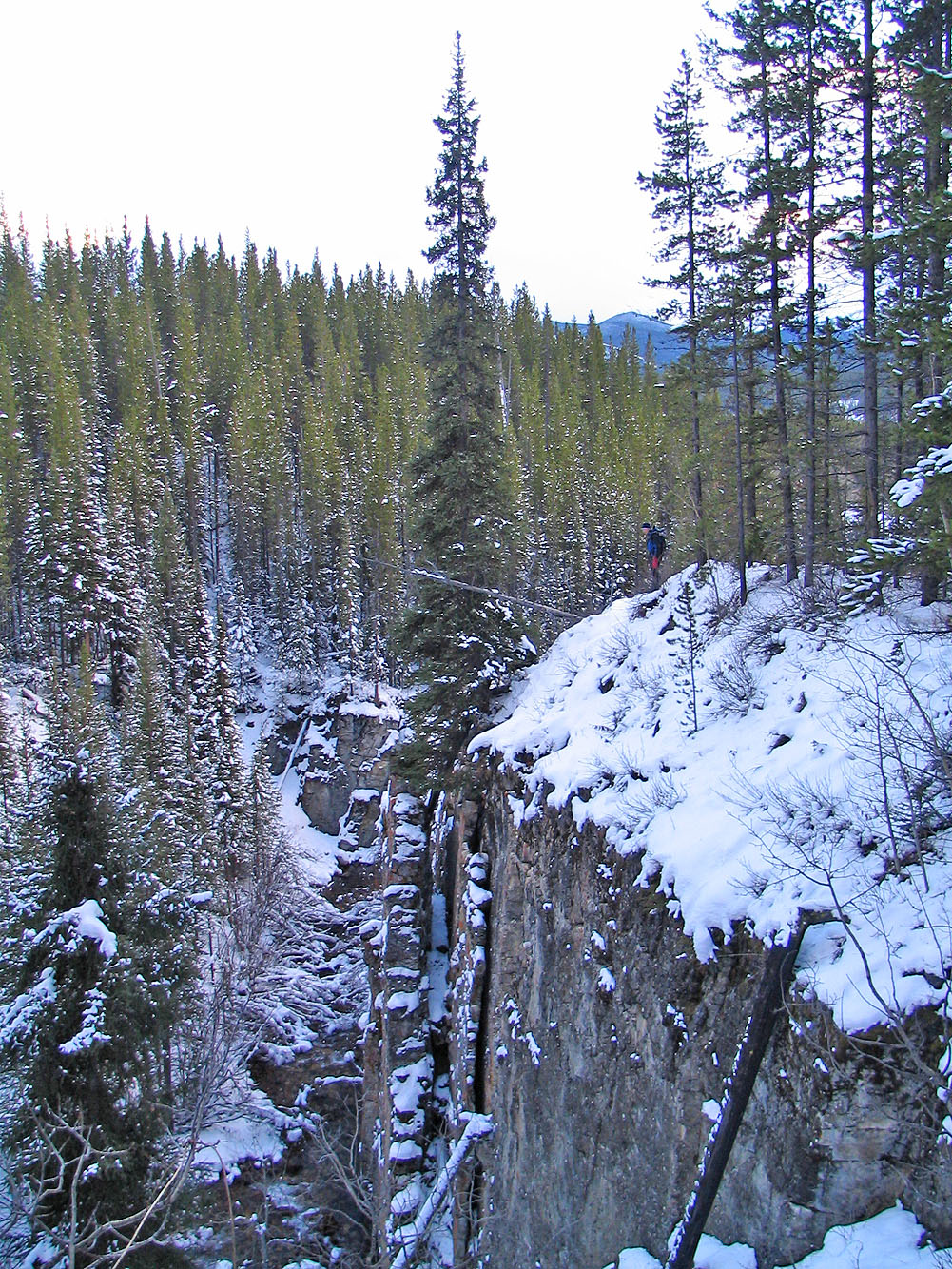 On the way back, we checked out a canyon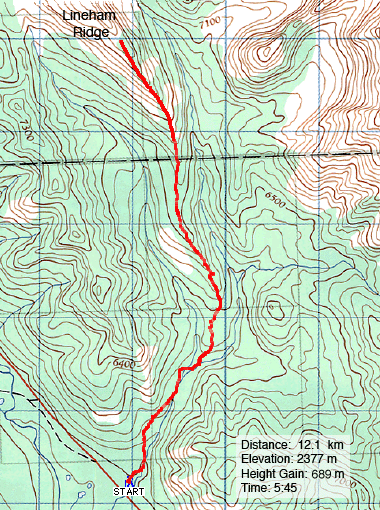 82 J/10 Mount Rae