bobspirko.ca | Home | Canada Trips | US Trips | Hiking | Snowshoeing | MAP | About

Mount Hoffmann (aka Mount Hoffman)
Kananaskis, Alberta
May 21, 2011
Distance: 8.8 km
Cumulative Elevation Gain: 464 m
Mount Hoffman seemed like such a short, easy hike that I figured I would have no trouble finding a route description. But after looking in books and searching on the Internet, I came up empty-handed. However, when I resorted to Google Earth, I saw an easy way up. Park at Indian Oils Day Use Area and hike 1.8 km up Sheep Trail. There on the right, just before the road dips to cross a creek, there's an old logging road. Follow this road as it winds its way up the mountain before ending 100 m below the broad north ridge of Hoffman. After leaving the end of the road, bushwhack to the crest. Then follow the ridge, keeping west to hit the open slopes below the summit.
Following this plan, Dinah and I had little trouble reaching the summit. I say "little trouble" only because much of Hoffman was still under a lot of snow. However, the final leg across the dry, grassy ridge to the summit made it worthwhile, especially given the uninterrupted views of mountains to the west.
Even with all the snow, we enjoyed hiking up Mount Hoffman. Nor will it remain obscure. I expect it will become popular when it appears in Volume 4 of the Kananaskis Country Trail Guide.
Postscript: A trail now runs from the old road to the summit.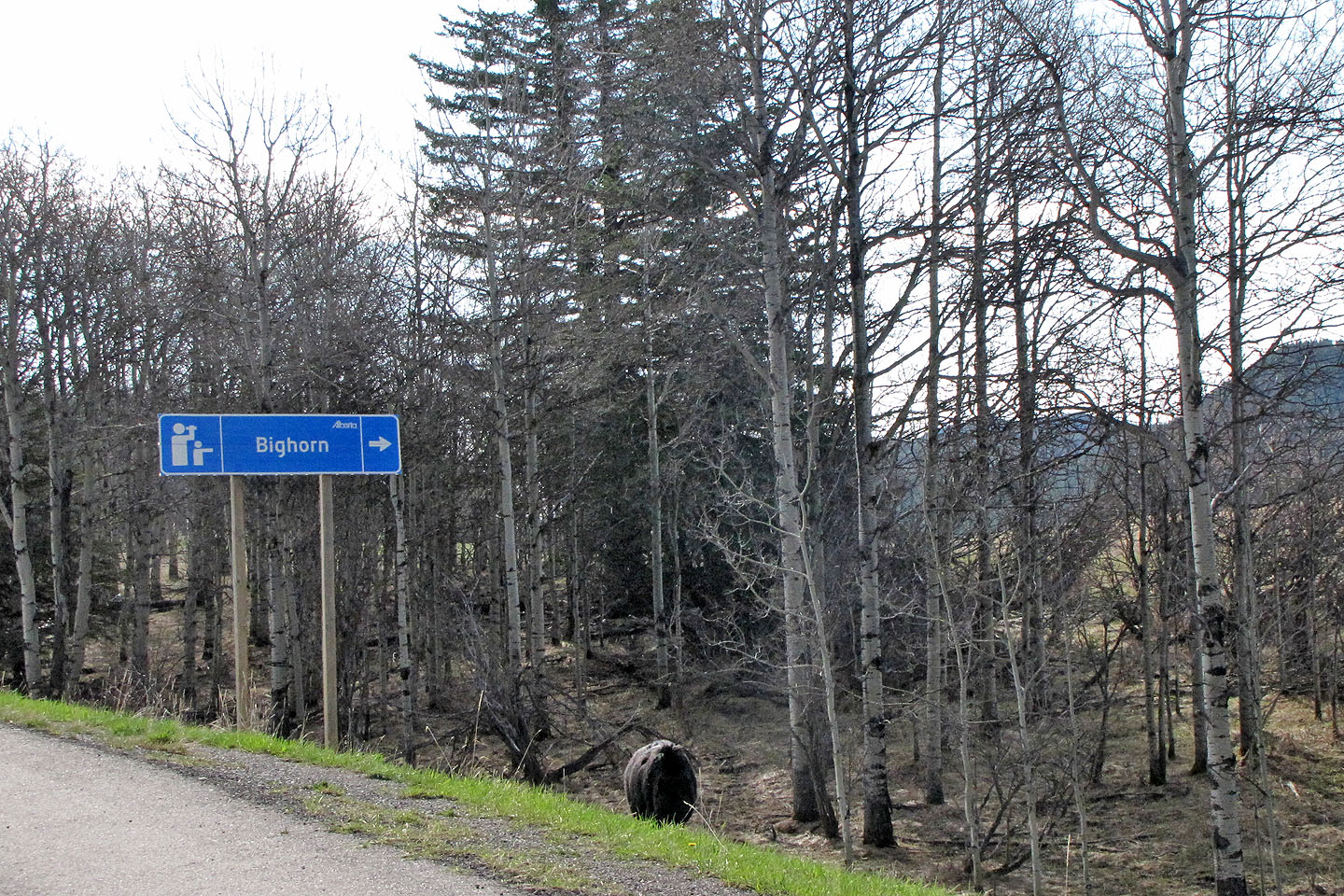 Sign mistakenly points to a foraging black bear (mouse over for a better look at the bear)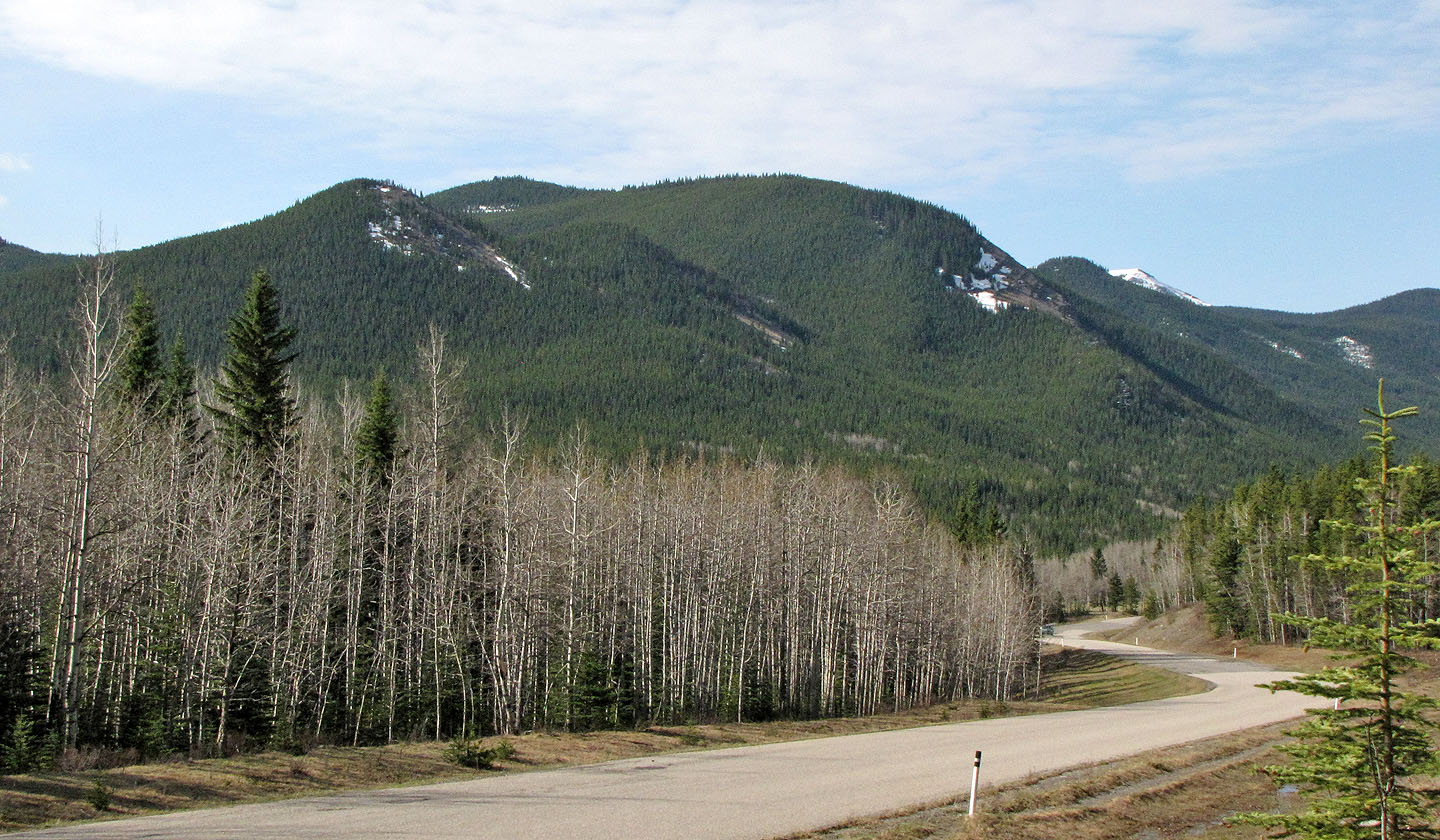 Mount Hoffman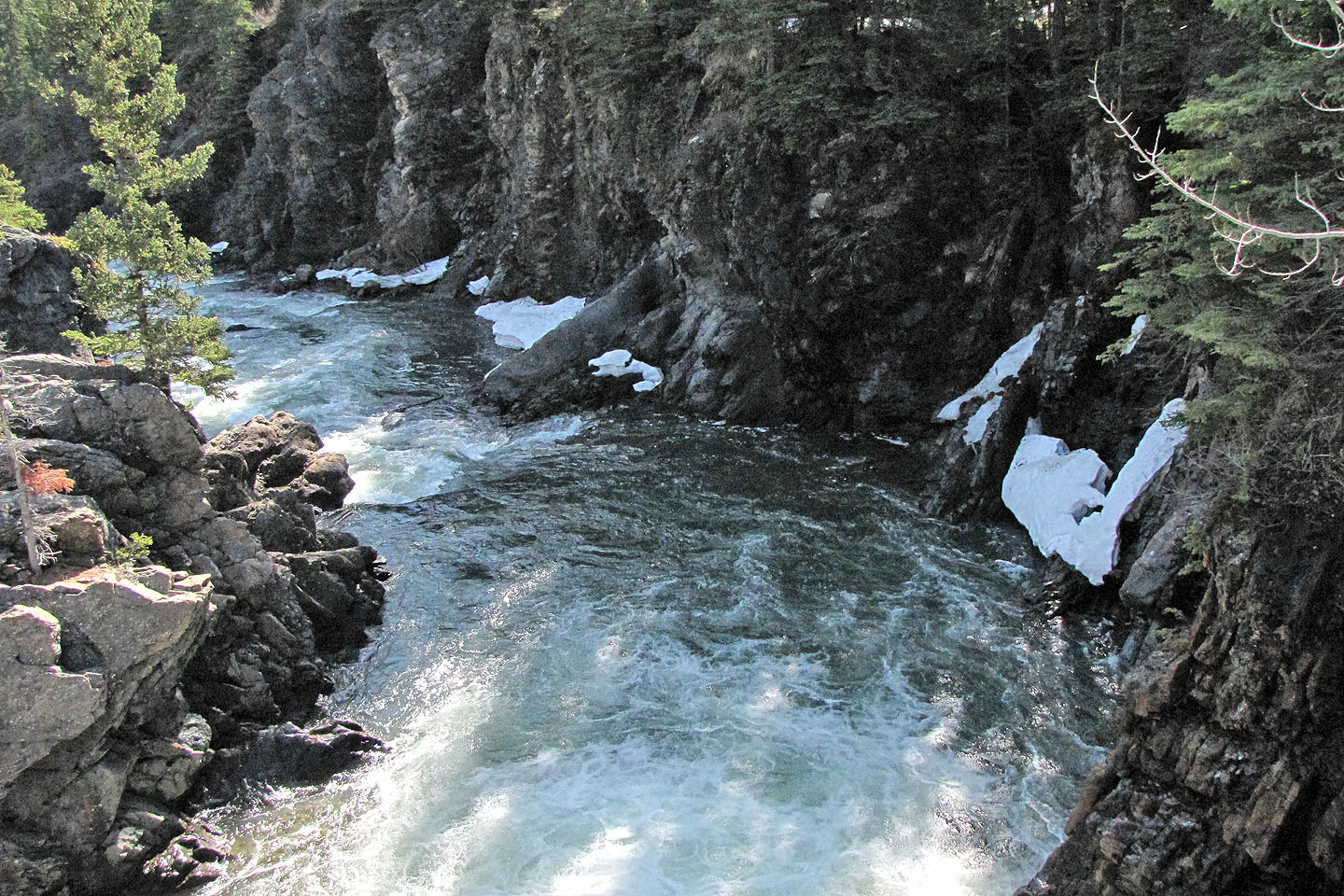 Sheep River from the Sheep Trail bridge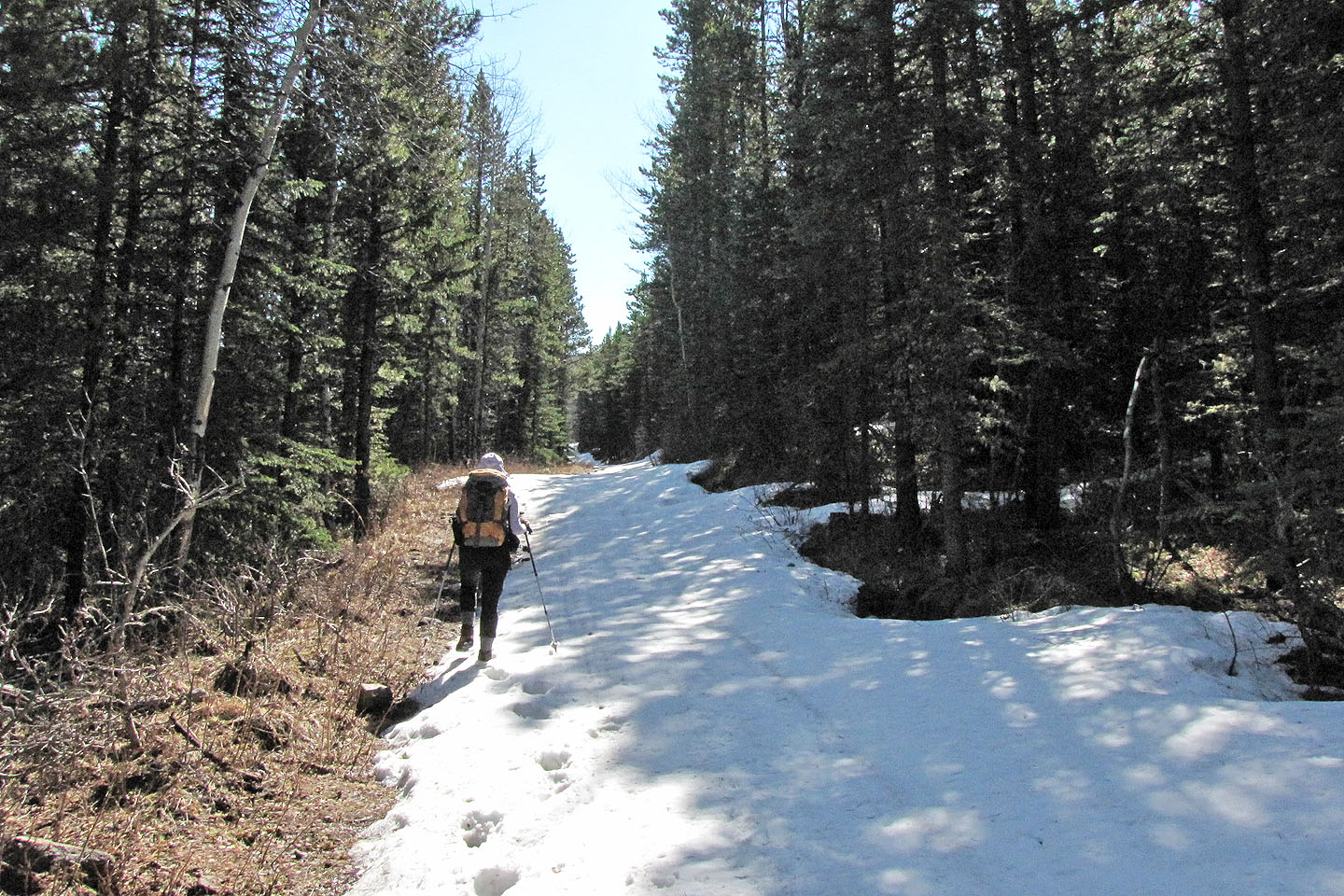 Sheep Trail is still under snow

Hiking up the side road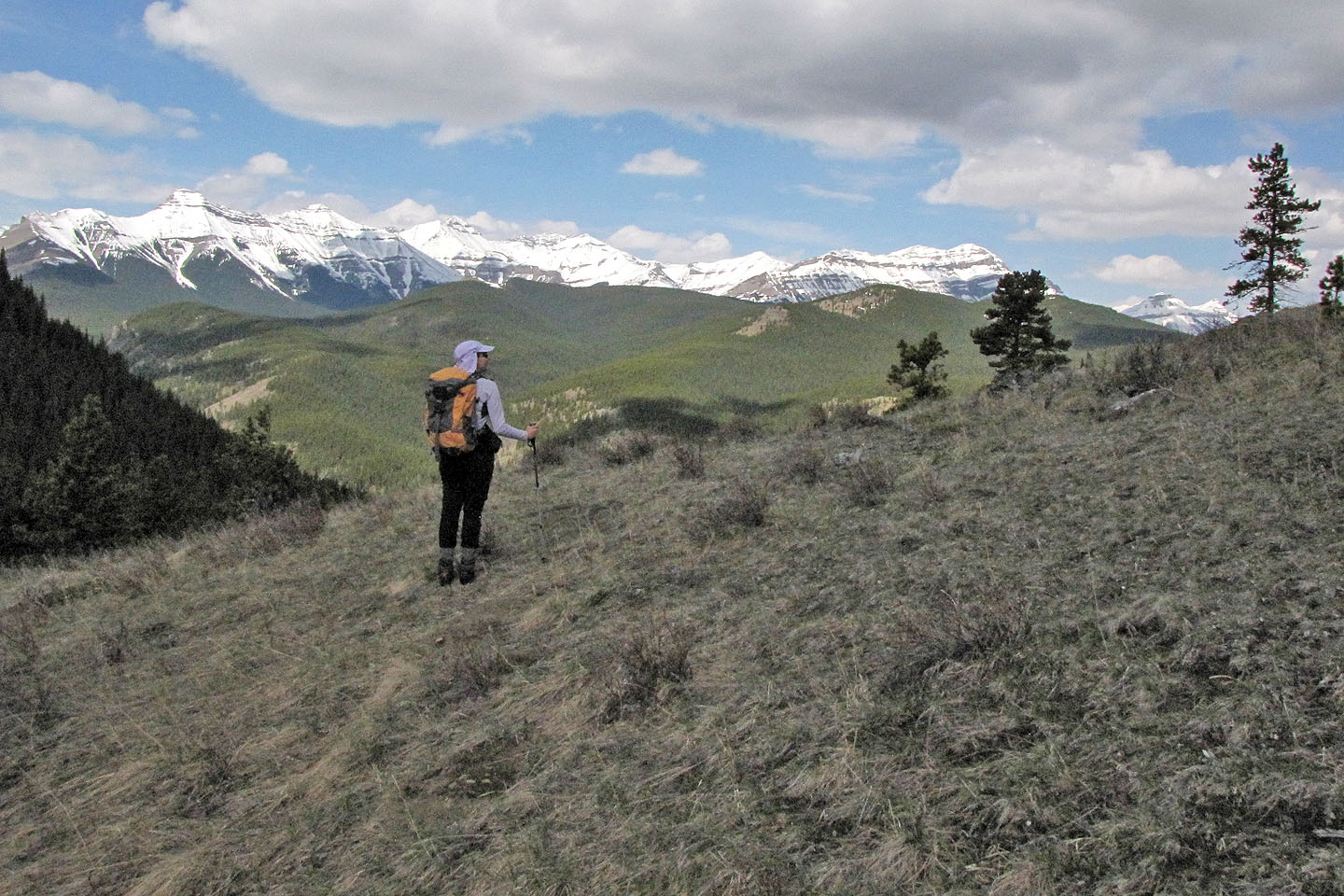 We leave the road to catch the views at the col between Hoffman and the high point east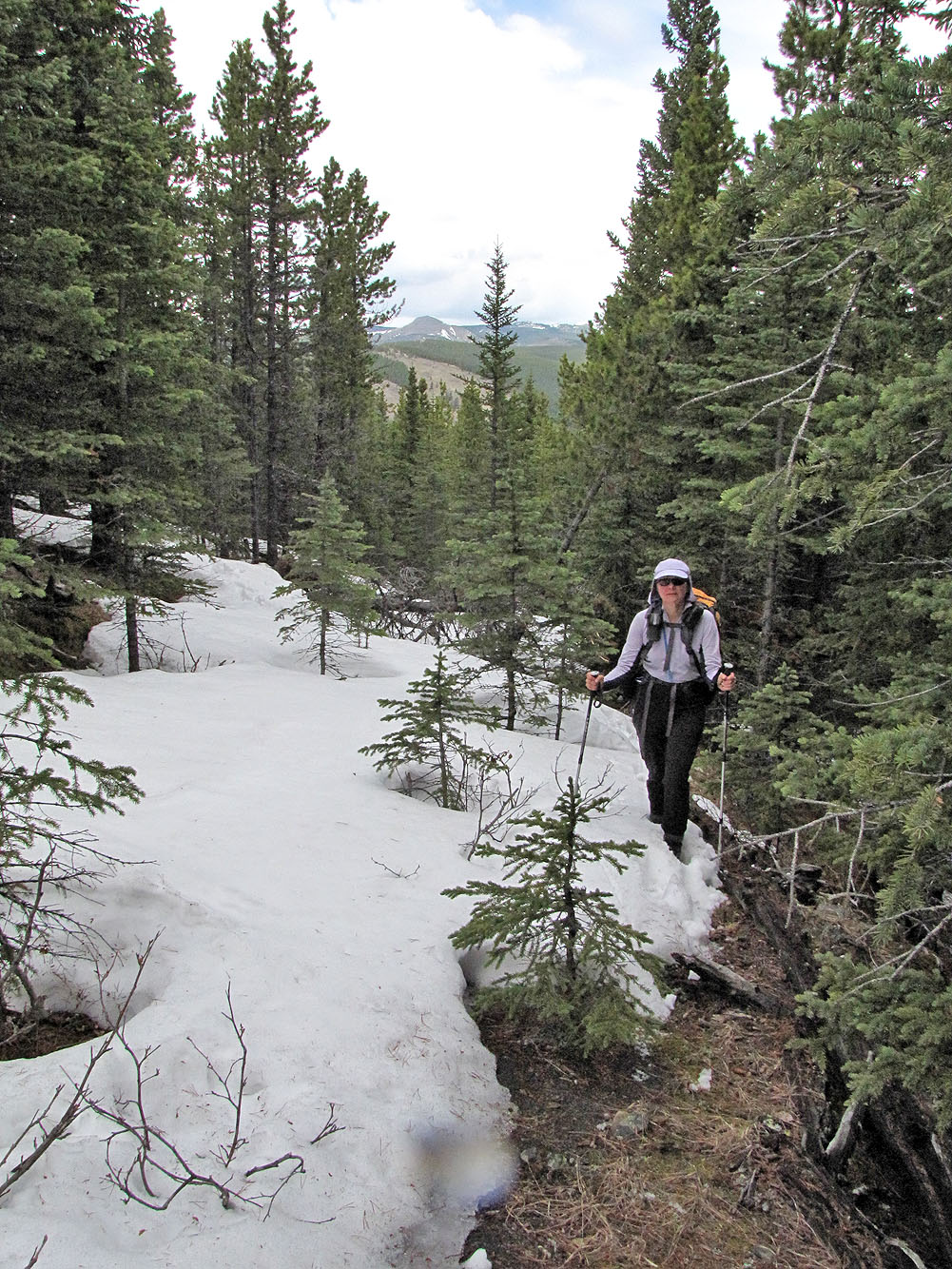 End of the road. Mount Ware in the distance (mouse over).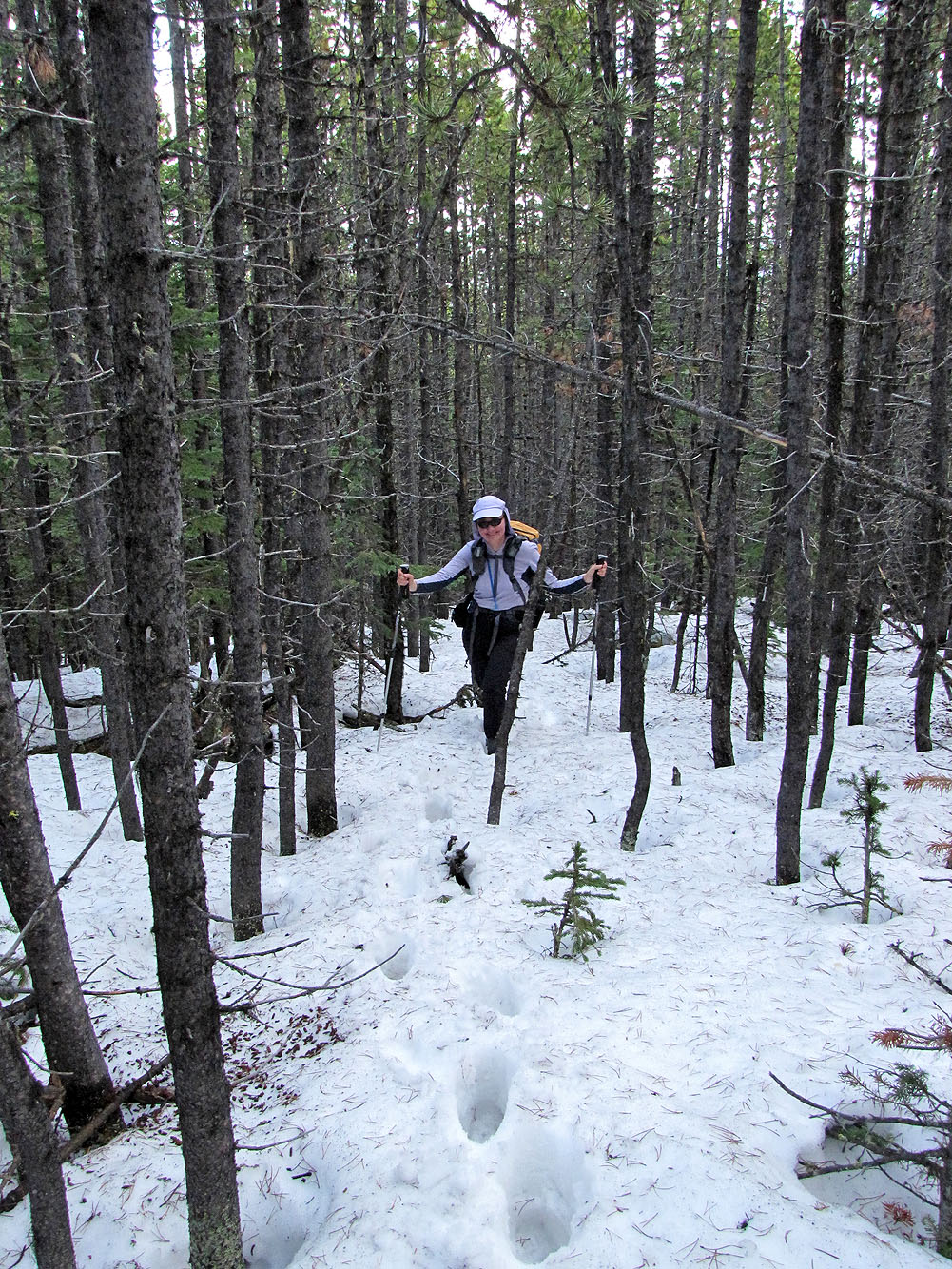 Bushwhacking up the slope. If there was a trail here, we had no way of finding it.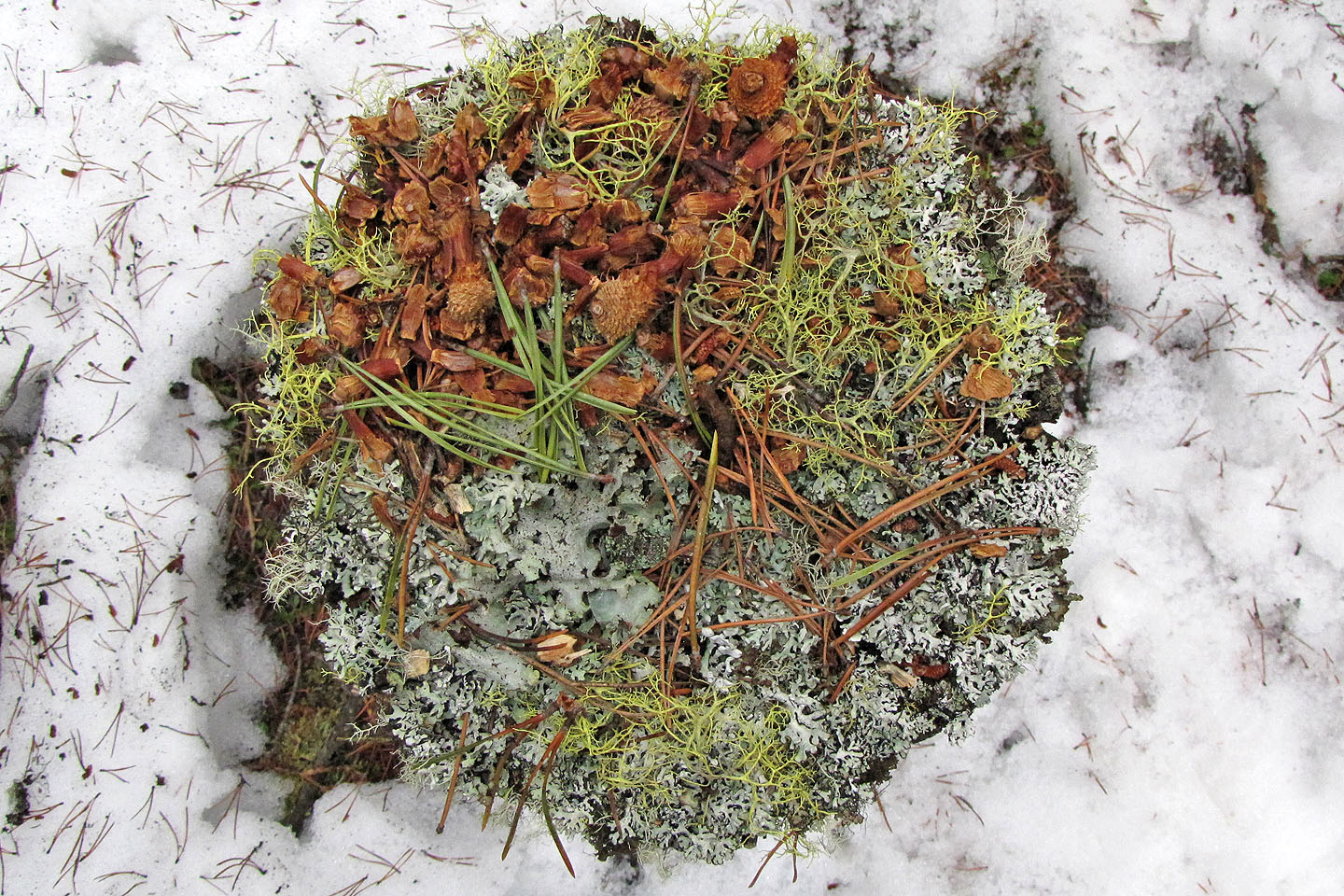 A lichen garden atop a tree stump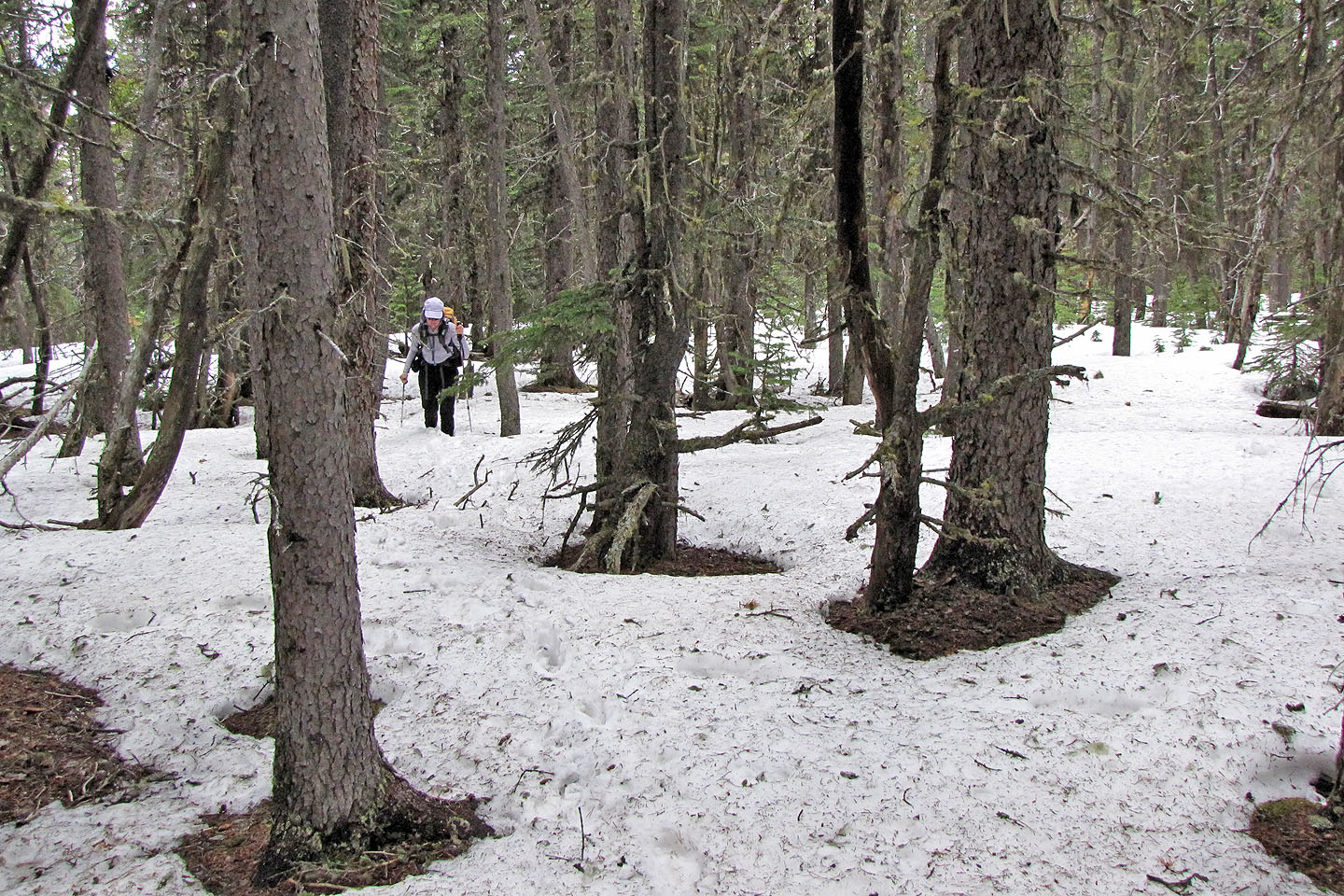 On the ridge crest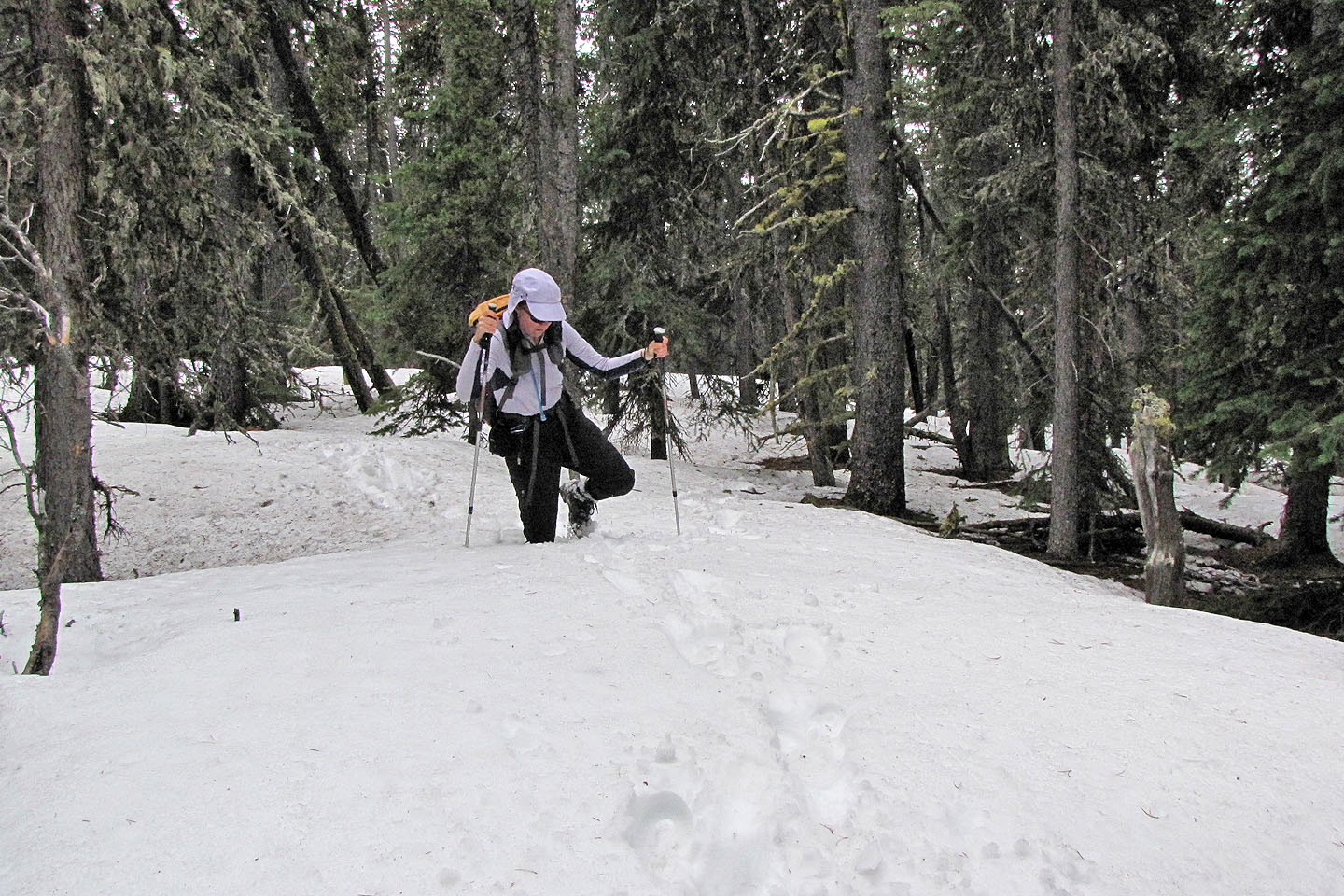 Postholing all the way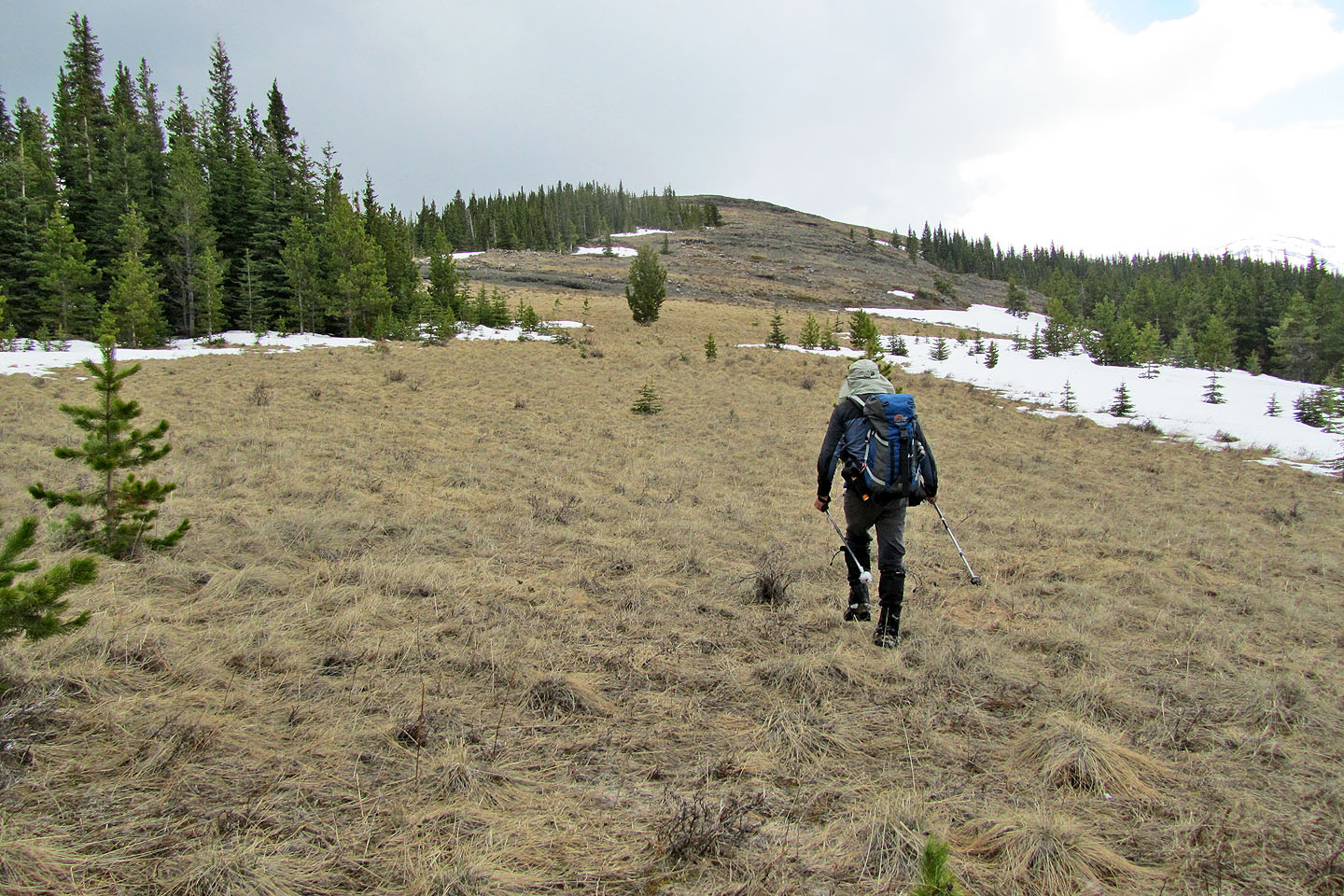 After breaking out of the trees we arrive below the summit.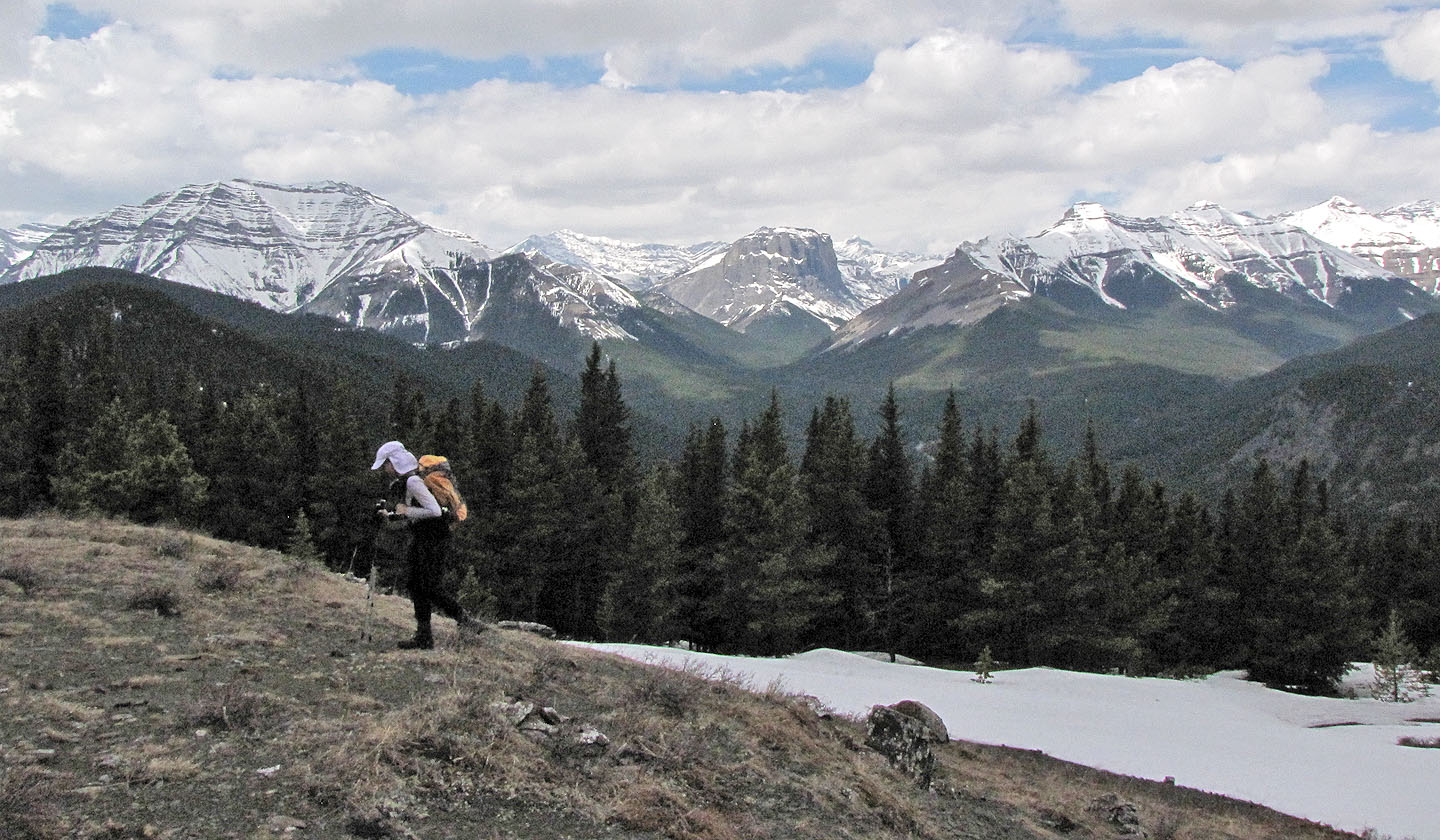 Shunga-la-she, Gibraltar Mountain and Mount Burns in the background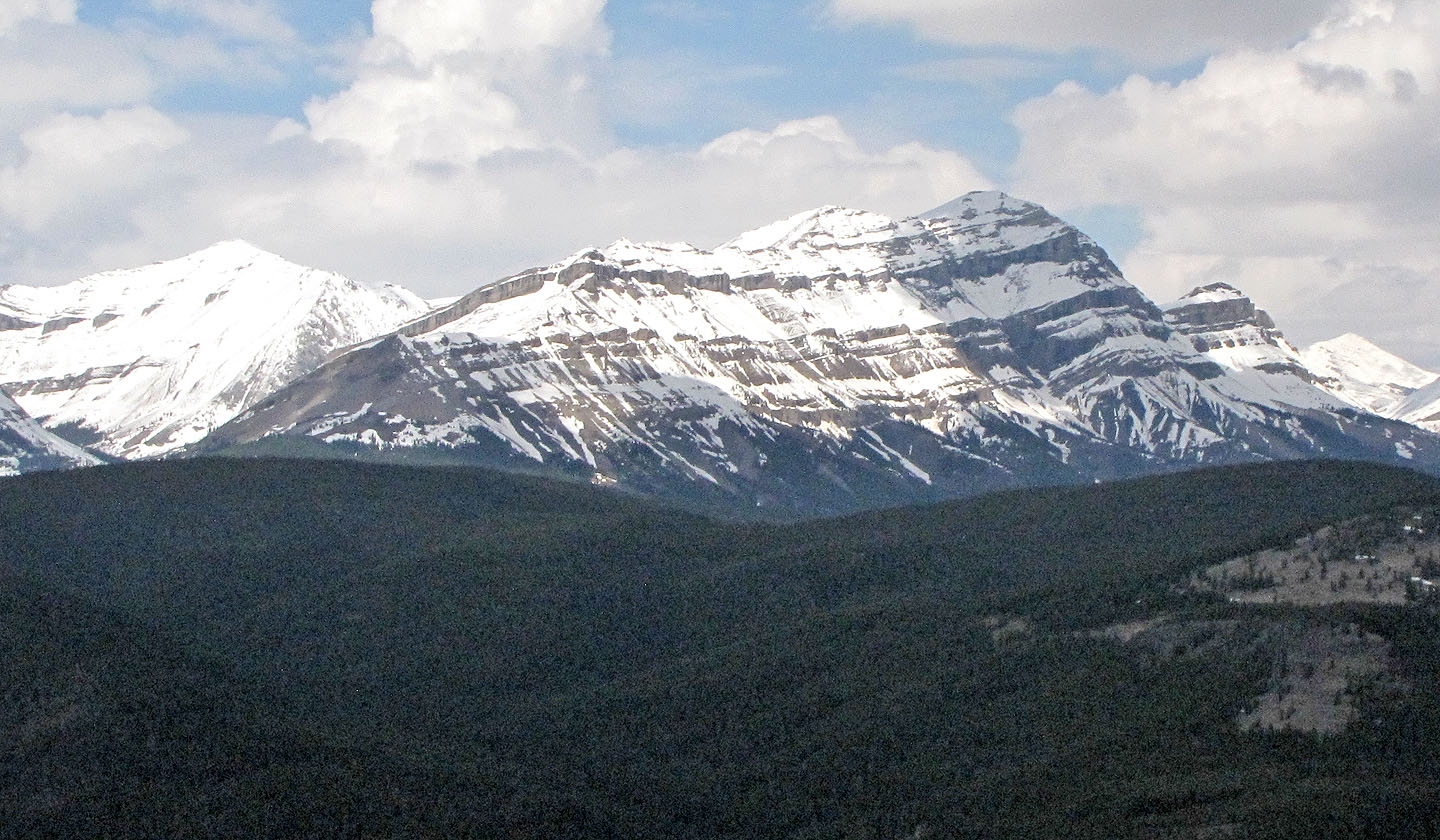 Bluerock Mountain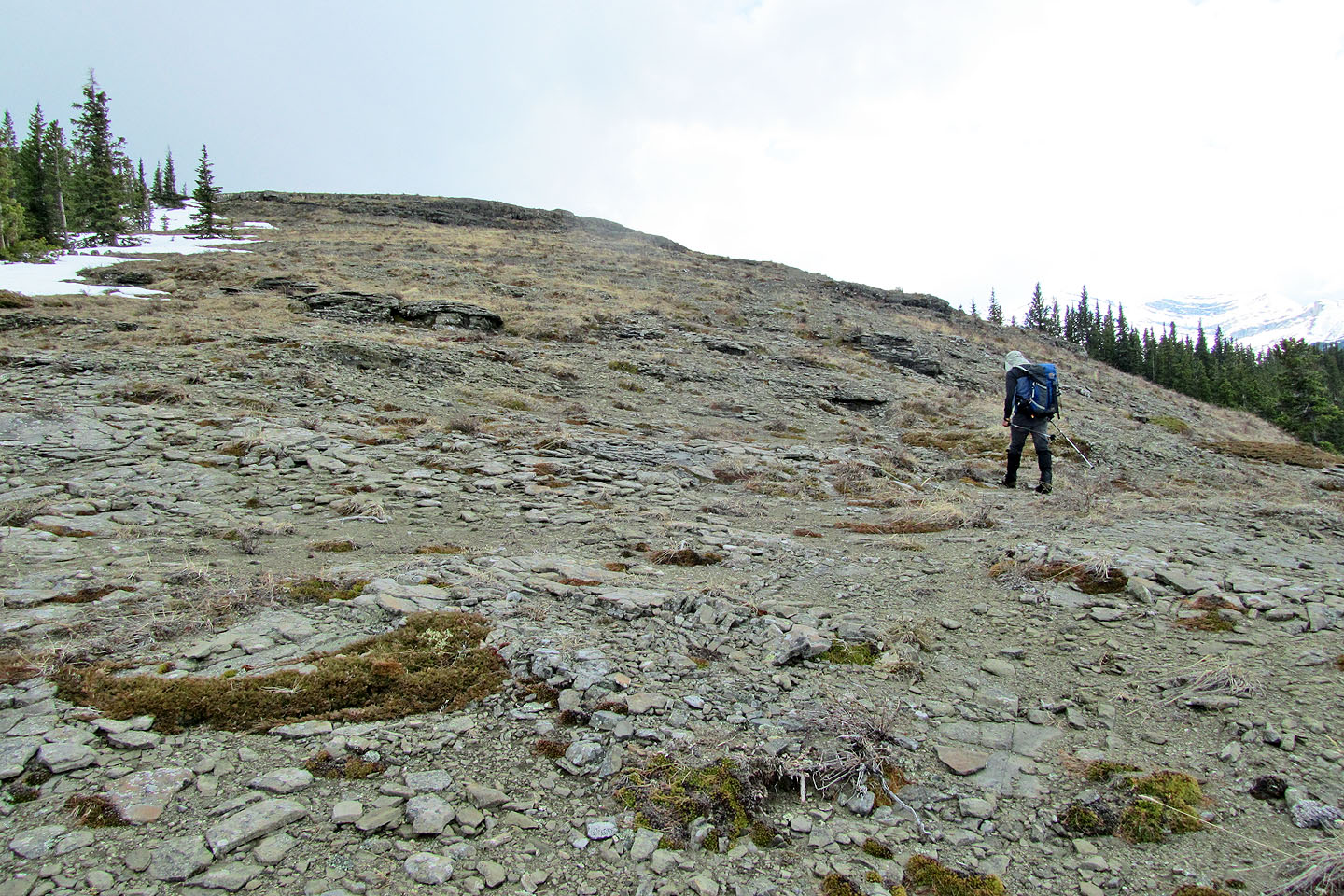 Almost at the summit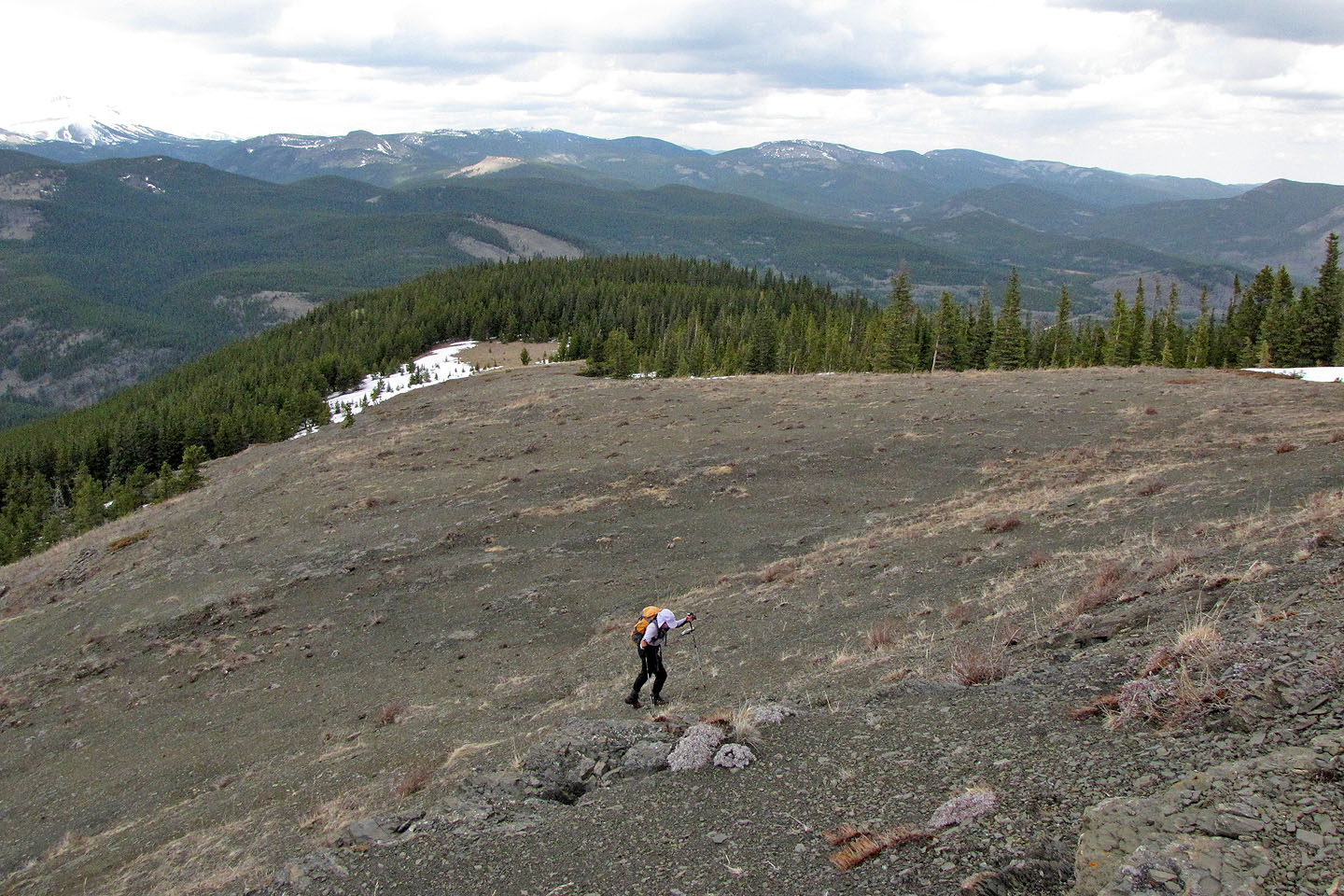 Looking back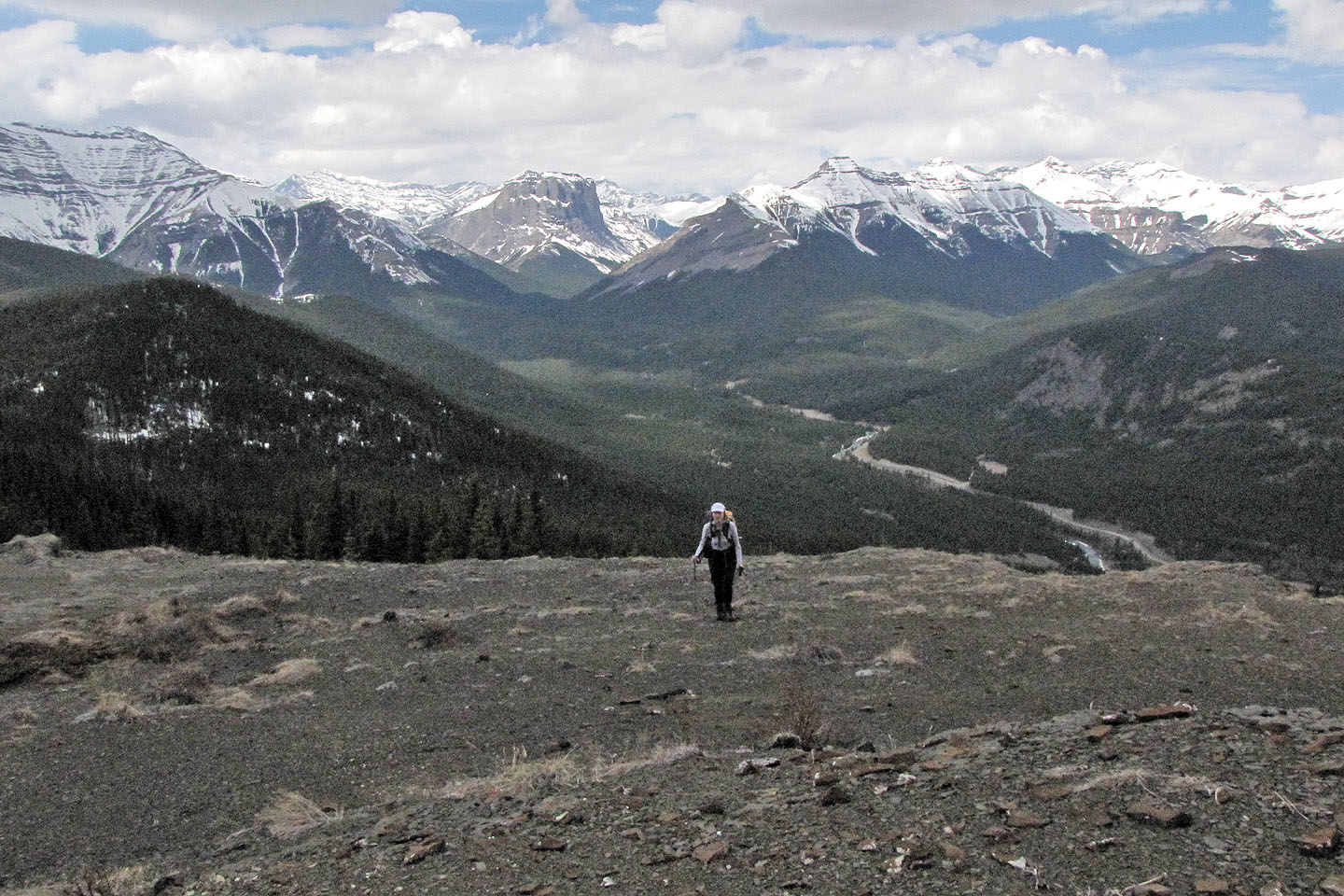 Sheep River Valley extends behind us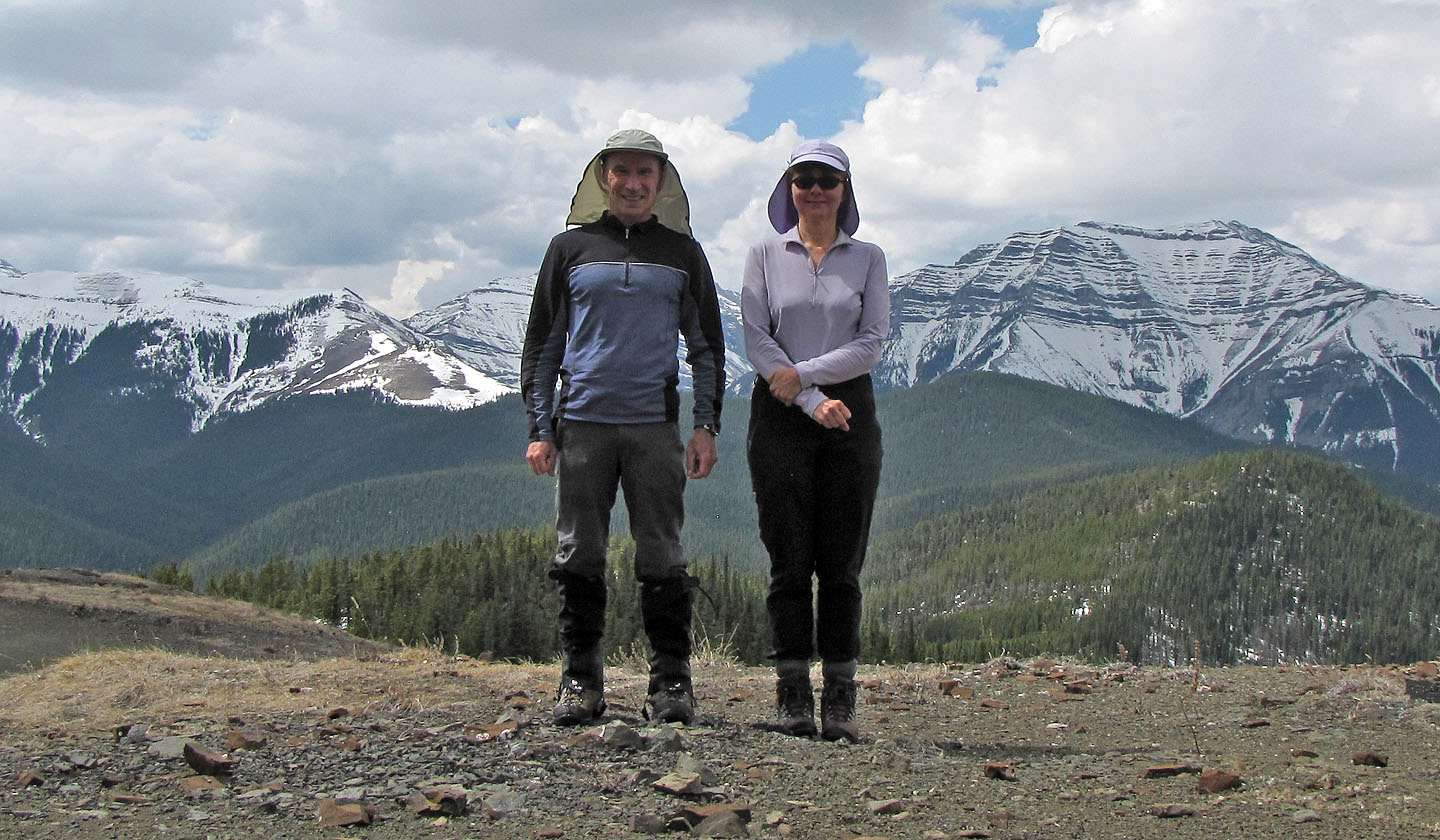 On the summit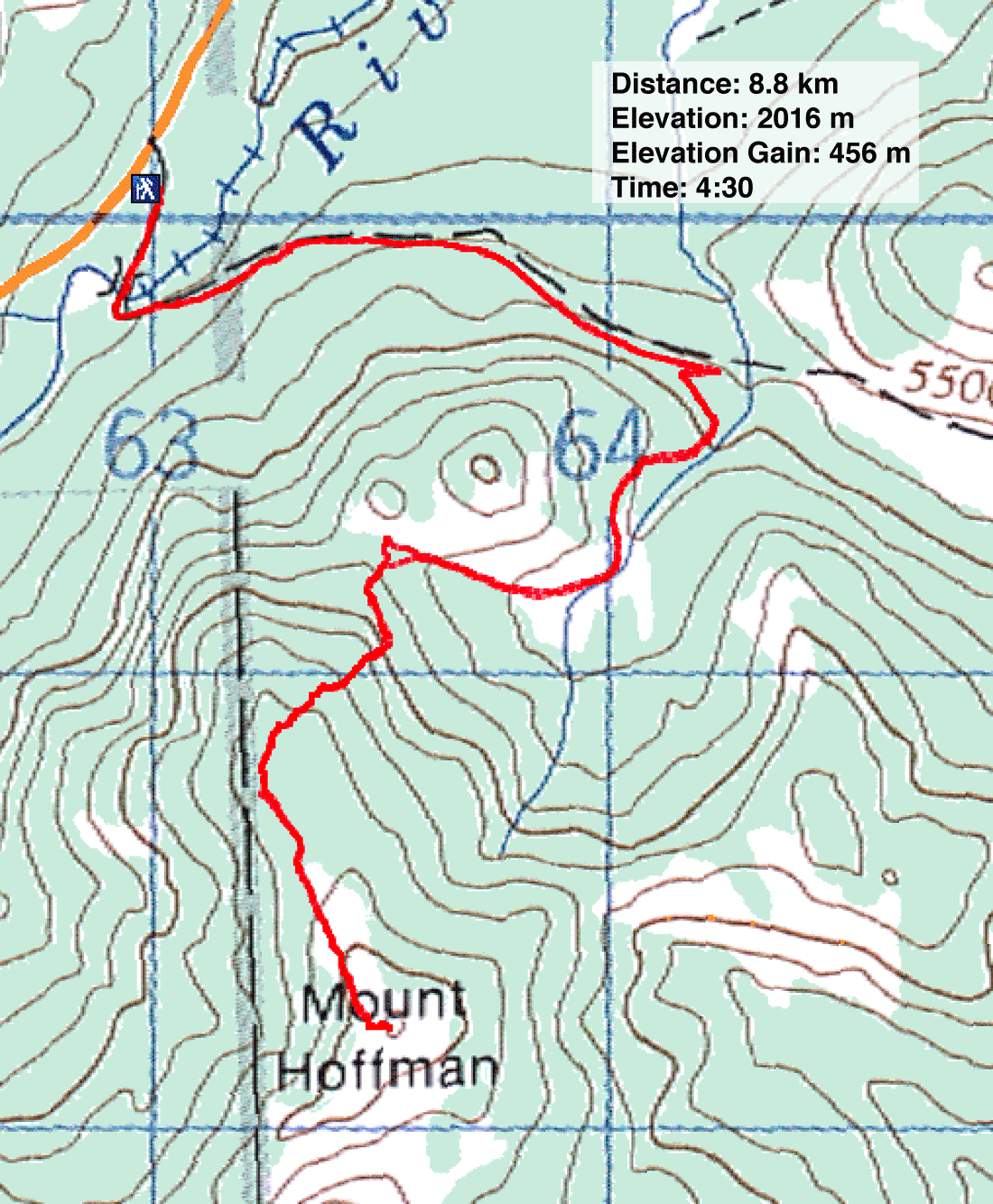 82 J/10 Mount Rae