bobspirko.ca | Home | Canada Trips | US Trips | Hiking | Snowshoeing | MAP | About

Arctic Hill
Kananaskis, Alberta
November 3, 2020
Arctic Hill is such a quick trip, it's better hitched to Long Prairie Ridge or Macabee Ridge, but having climbed both, I did Arctic as a single goal.
I parked by Sheep Headquarters and walked the brief trail that connects to the main trail. The main trail runs north to Long Prairie and south to the highway. I went to the highway and strolled a short distance to a driveway. The south slope of Arctic begins here.
I passed through a few trees and hopped a barbwire fence. I started up a grassy slope where I found the best views; the slight elevation revealed low, green hills to the south. But there was little to see on the summit where trees spoiled views in all directions.
I had planned on returning the same way, but when I saw a trail continuing down the north ridge, I took it. Because of a layer of snow, I wasn't sure if I stayed on the trail, or if it turned or disappeared, but in a short time I hit a fence. I followed the fence west, climbed over a couple of fences running at right angles, and was back on the main trail. After turning left, I passed the trail for Long Prairie and continued to the parking lot.
It seemed fitting to hike up Arctic Hill when it was under snow, but it will never come close to resembling the North Pole.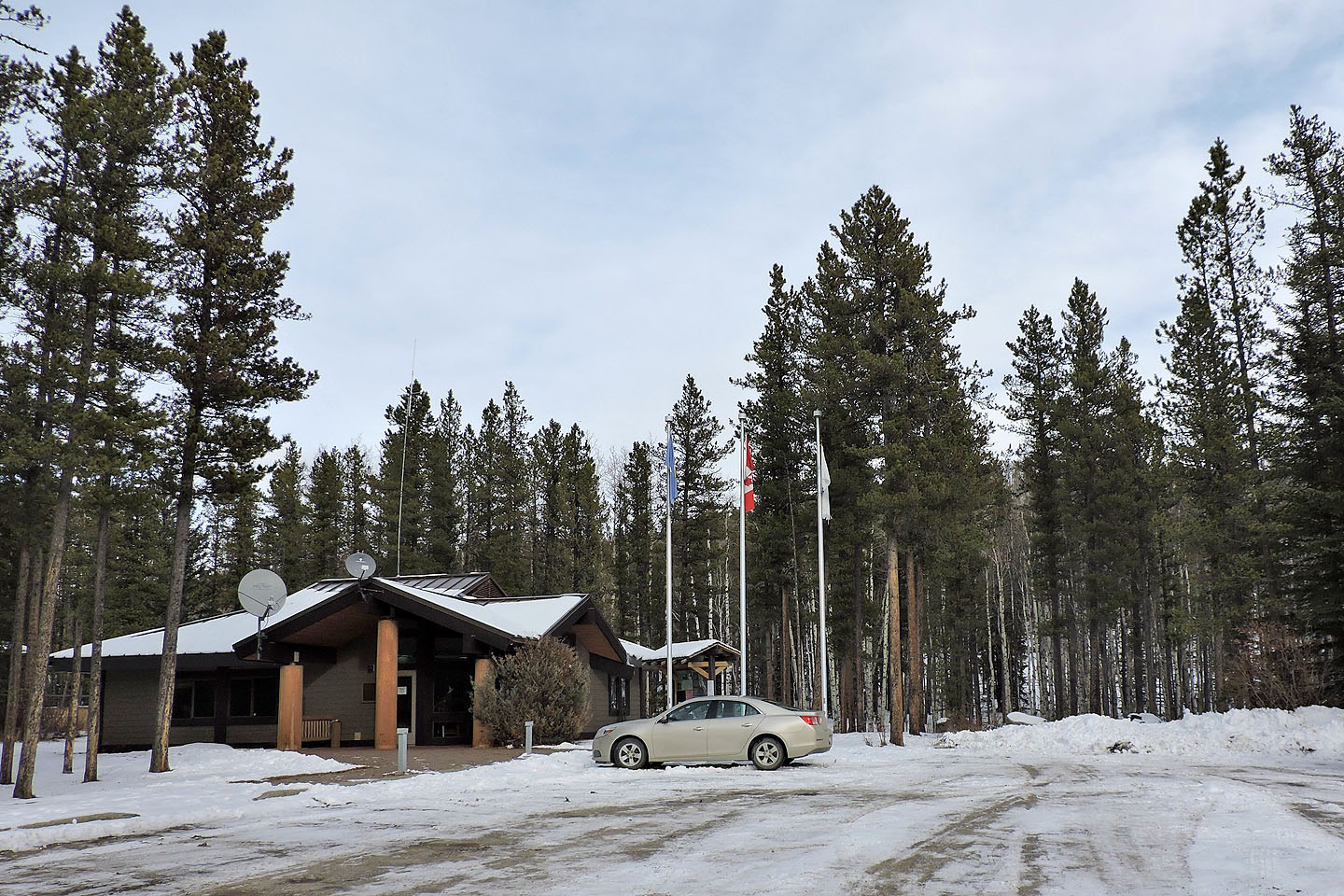 Arctic Hill lies 500 m east of Sheep Headquarters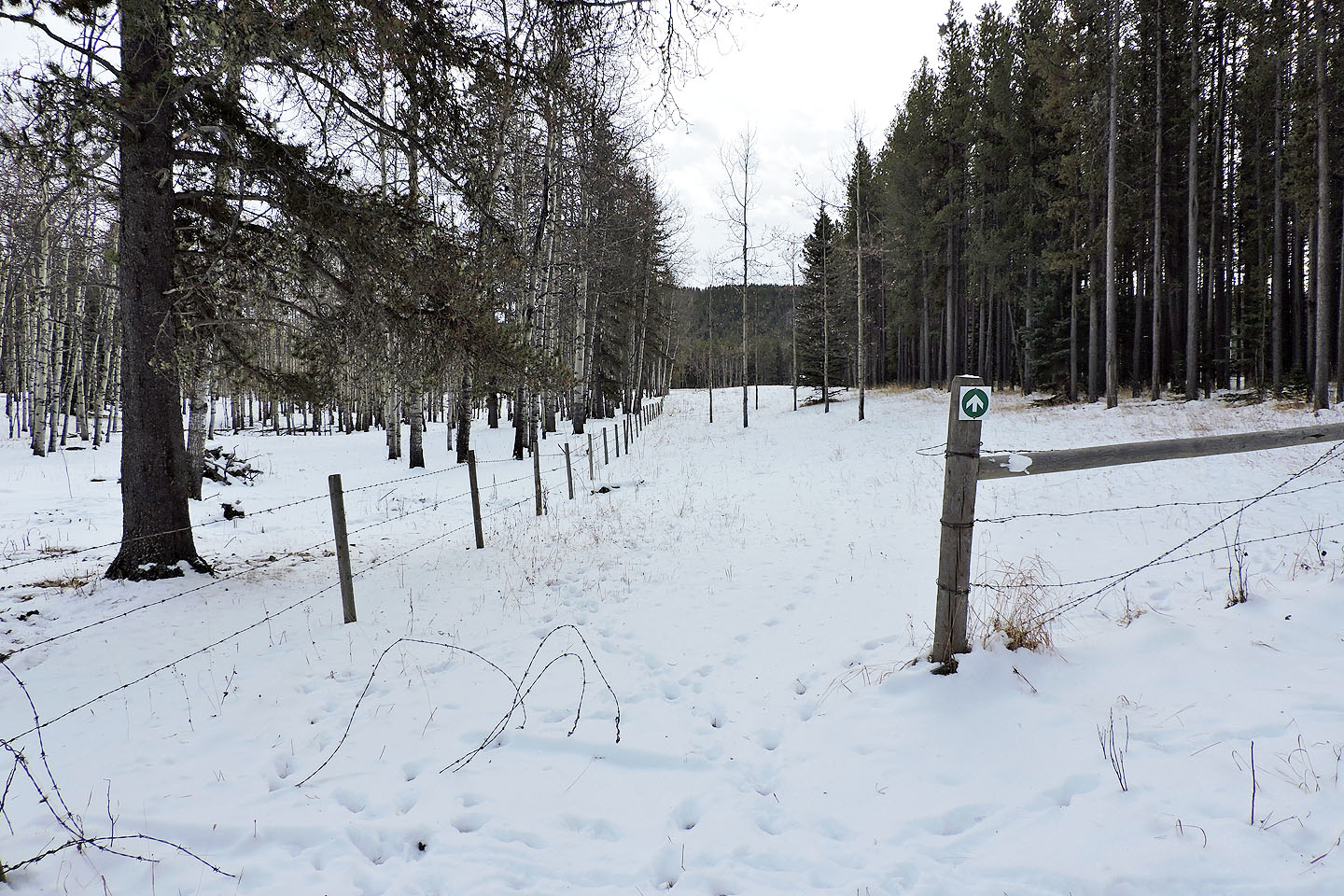 I followed the main trail south to the highway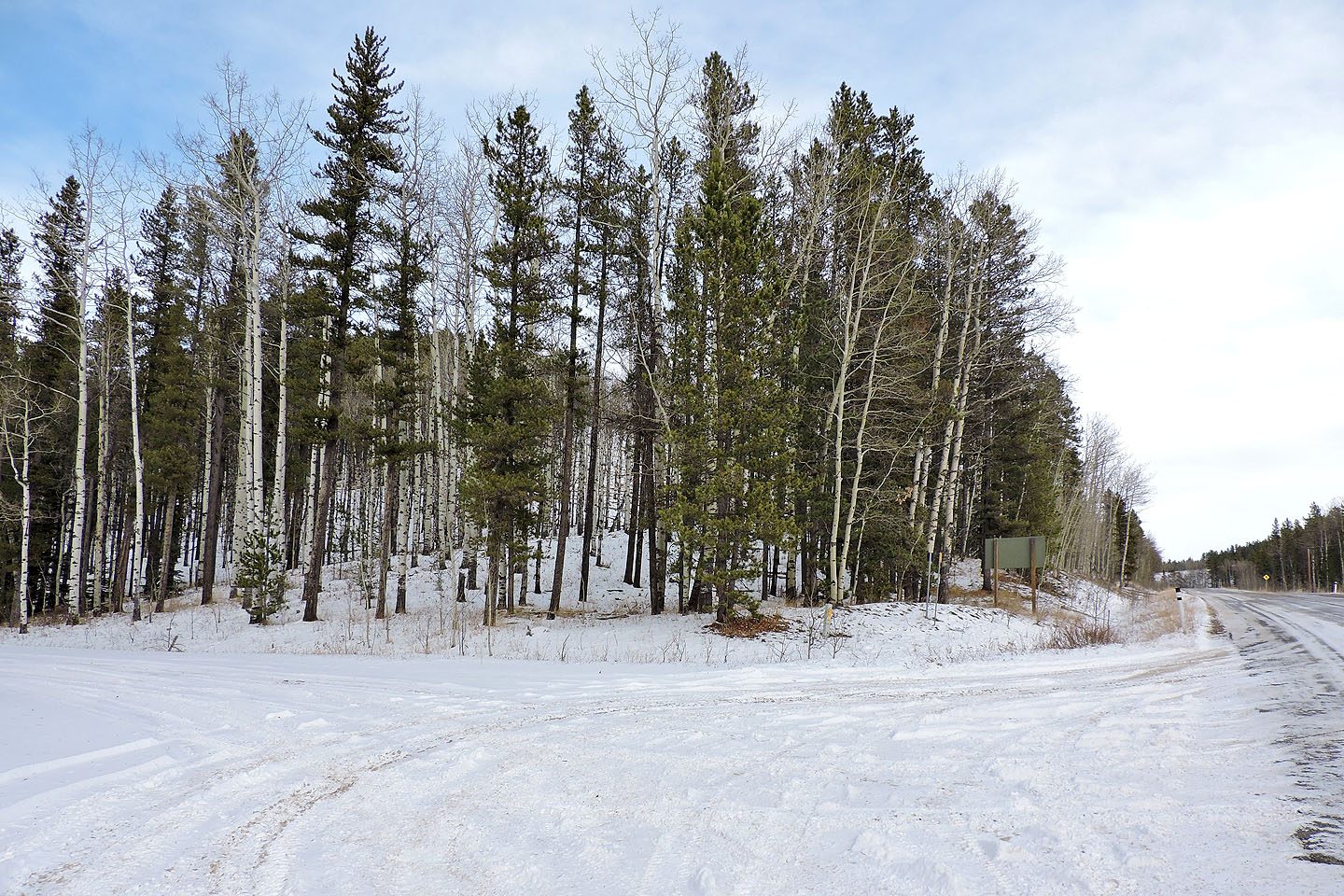 After walking 300 m up the highway, I headed to the lower slopes of Arctic Hill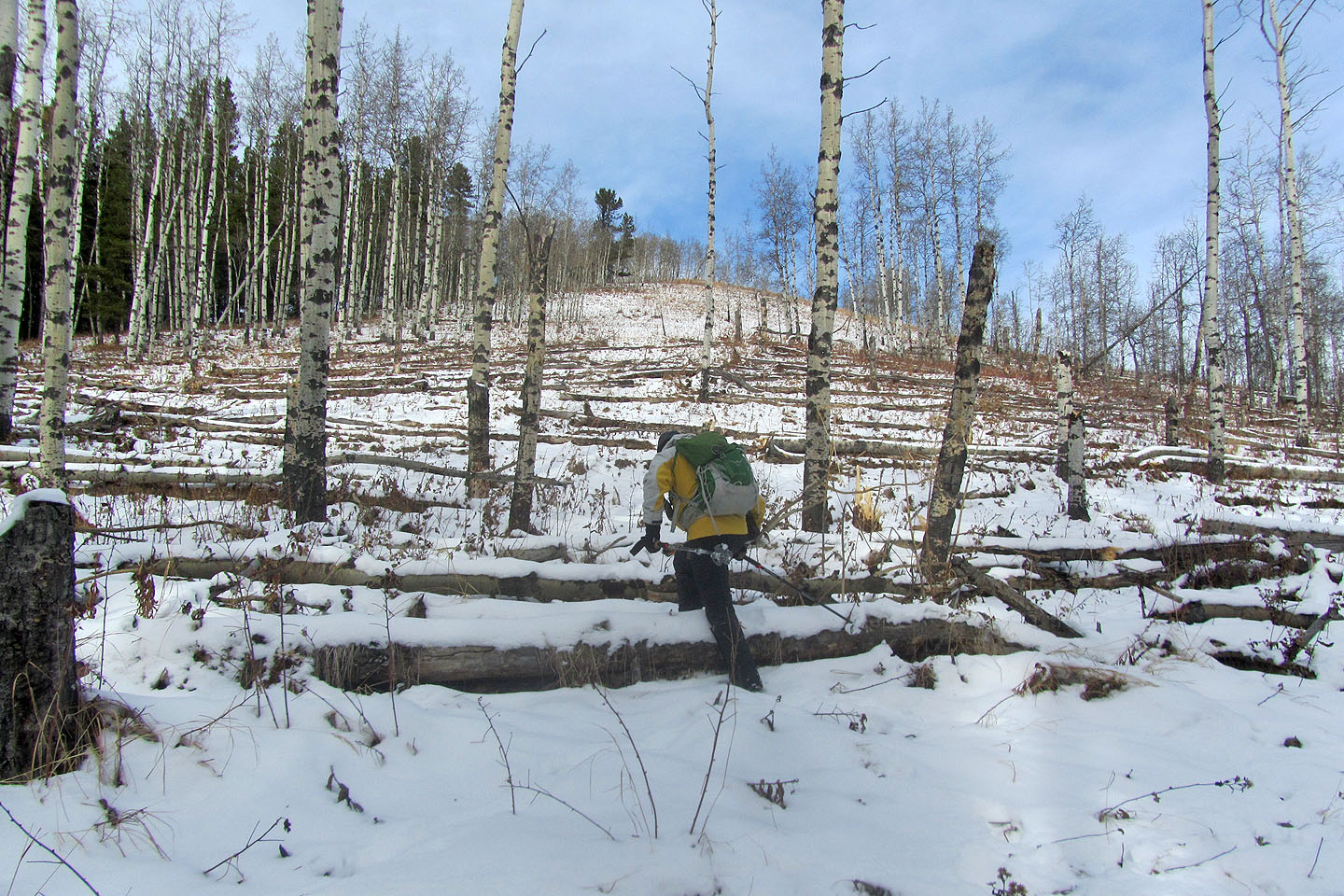 Starting up the slope after hopping over a fence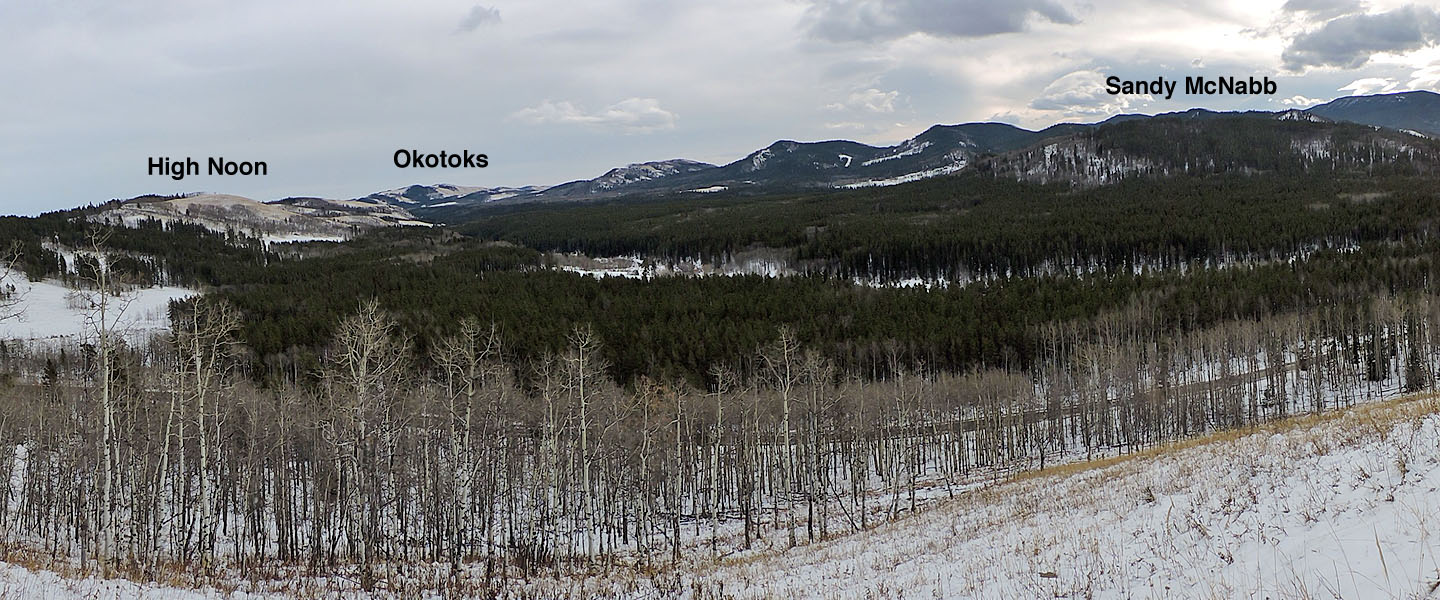 High Noon Hills, Okotoks Mountain and Sandy McNabb Hills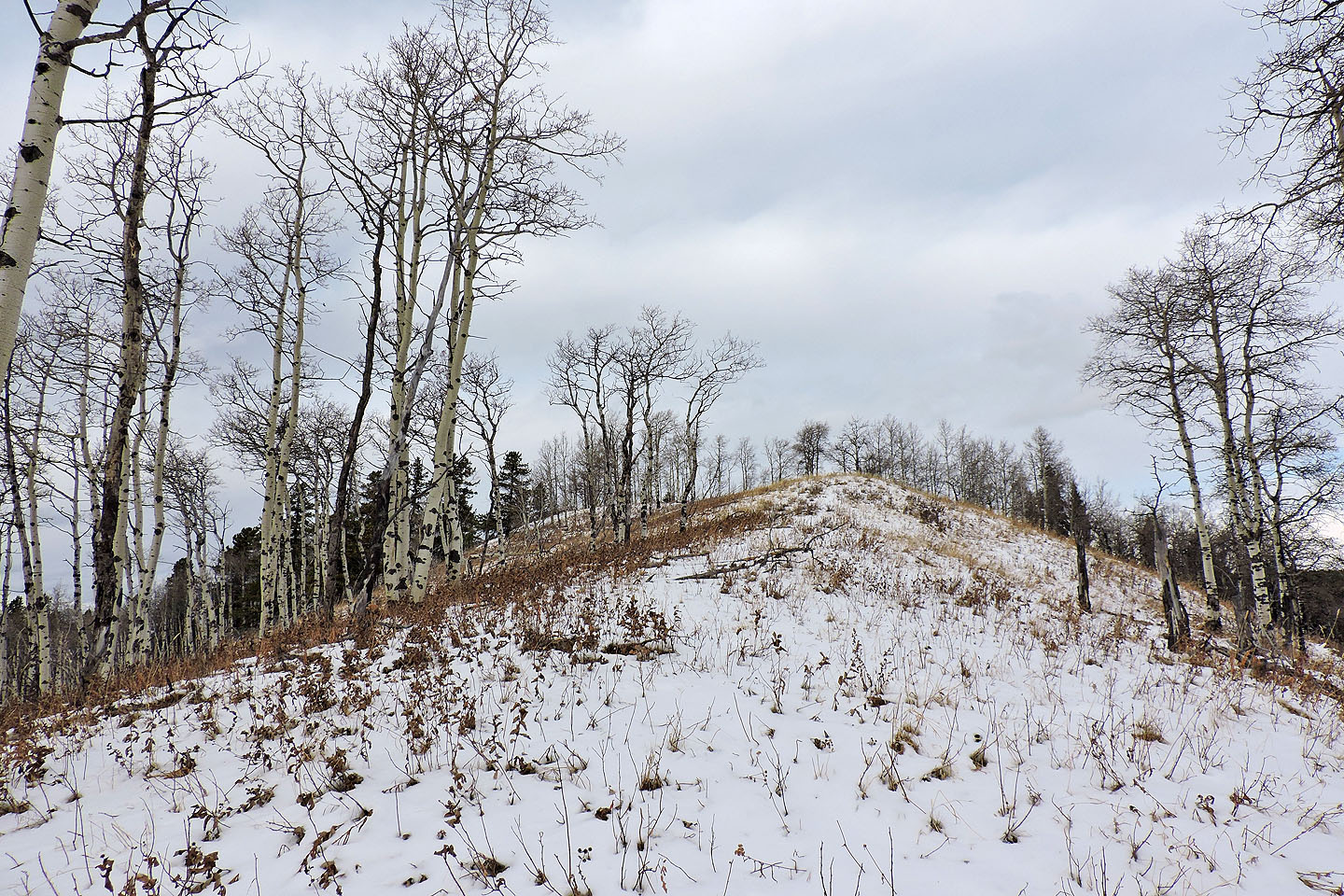 The summit is in the trees on the left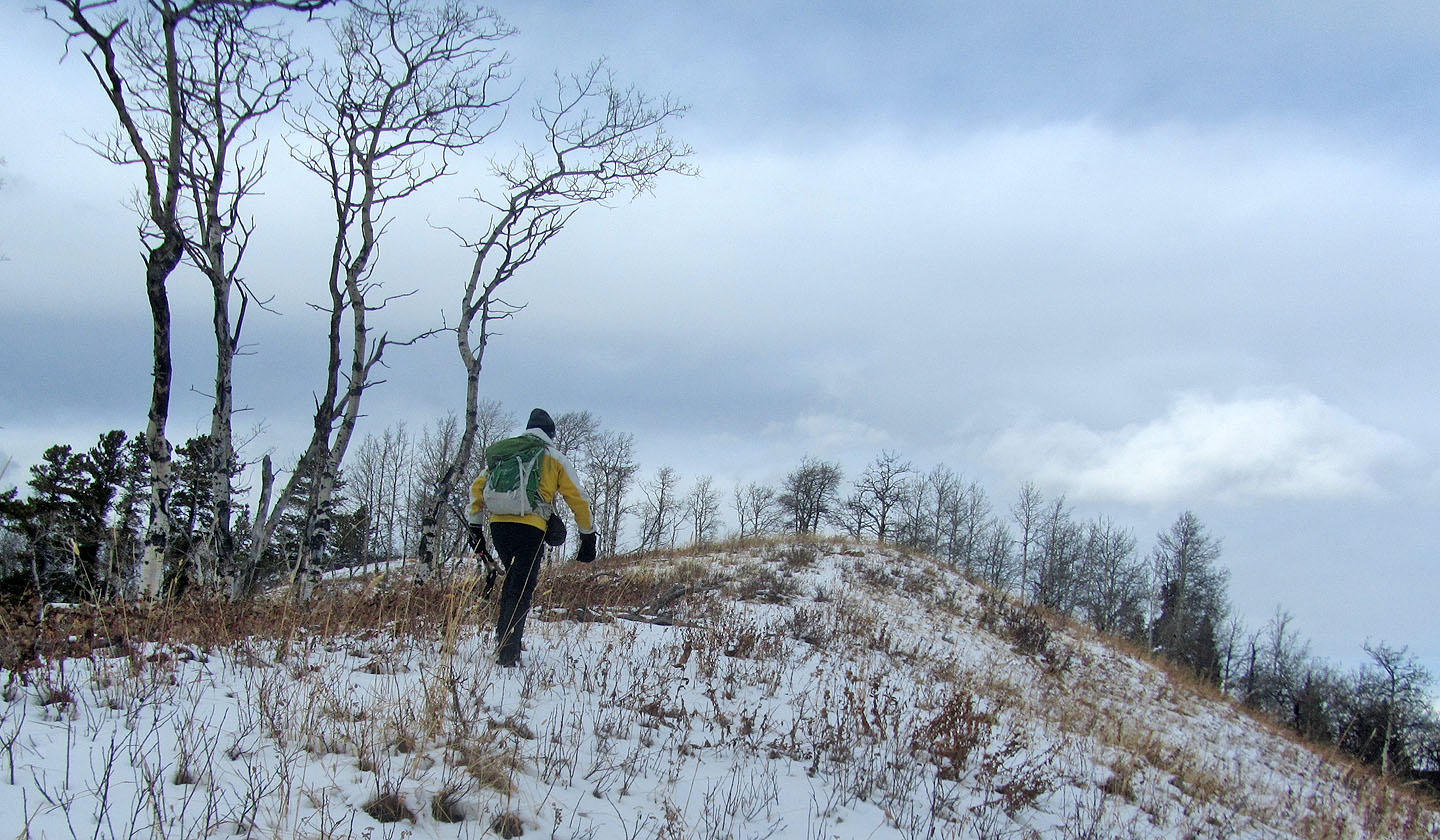 A trail leads to the top, although it hardly matters on an open ridge


The treed summit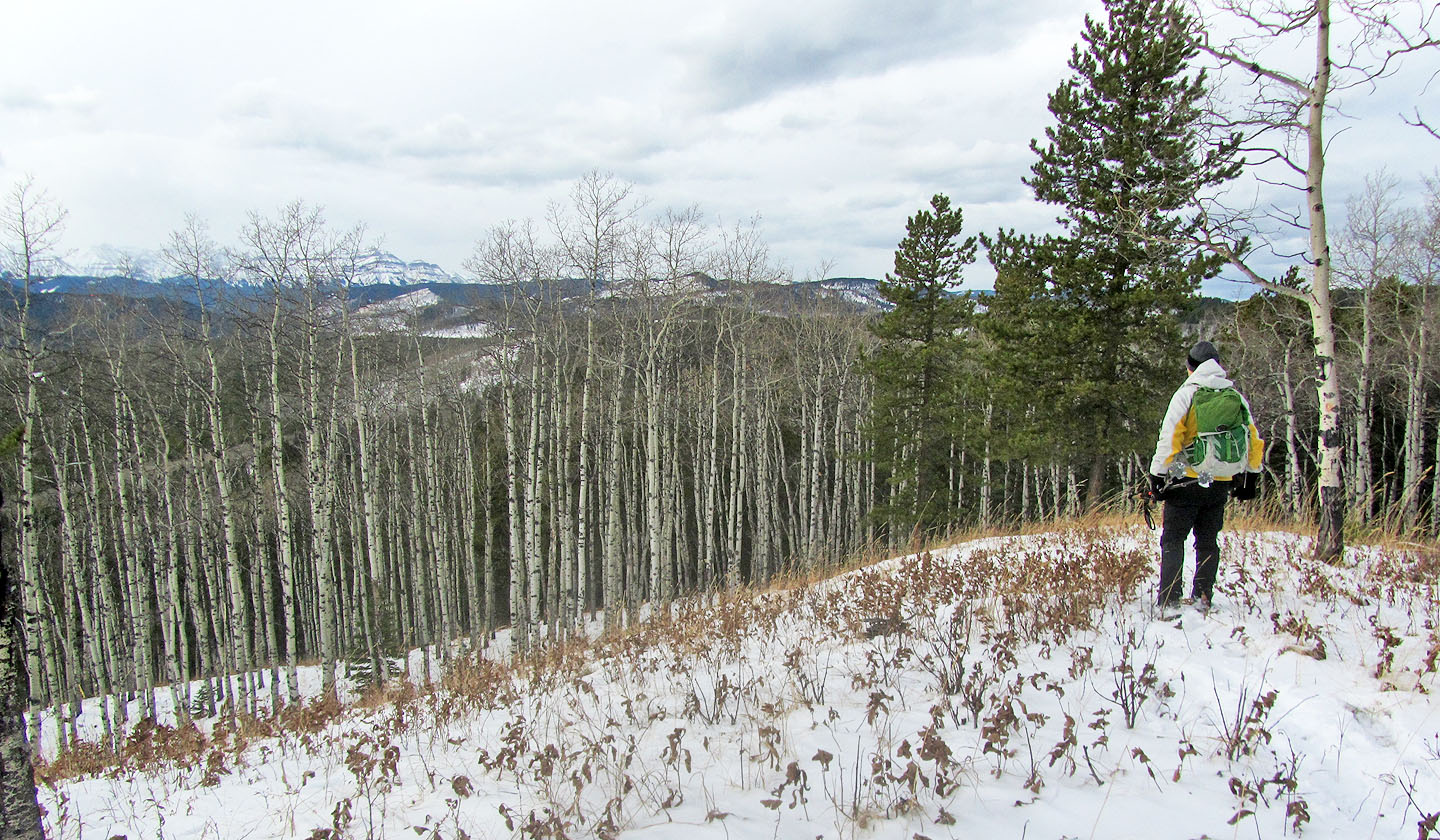 From the summit, I continued down a trail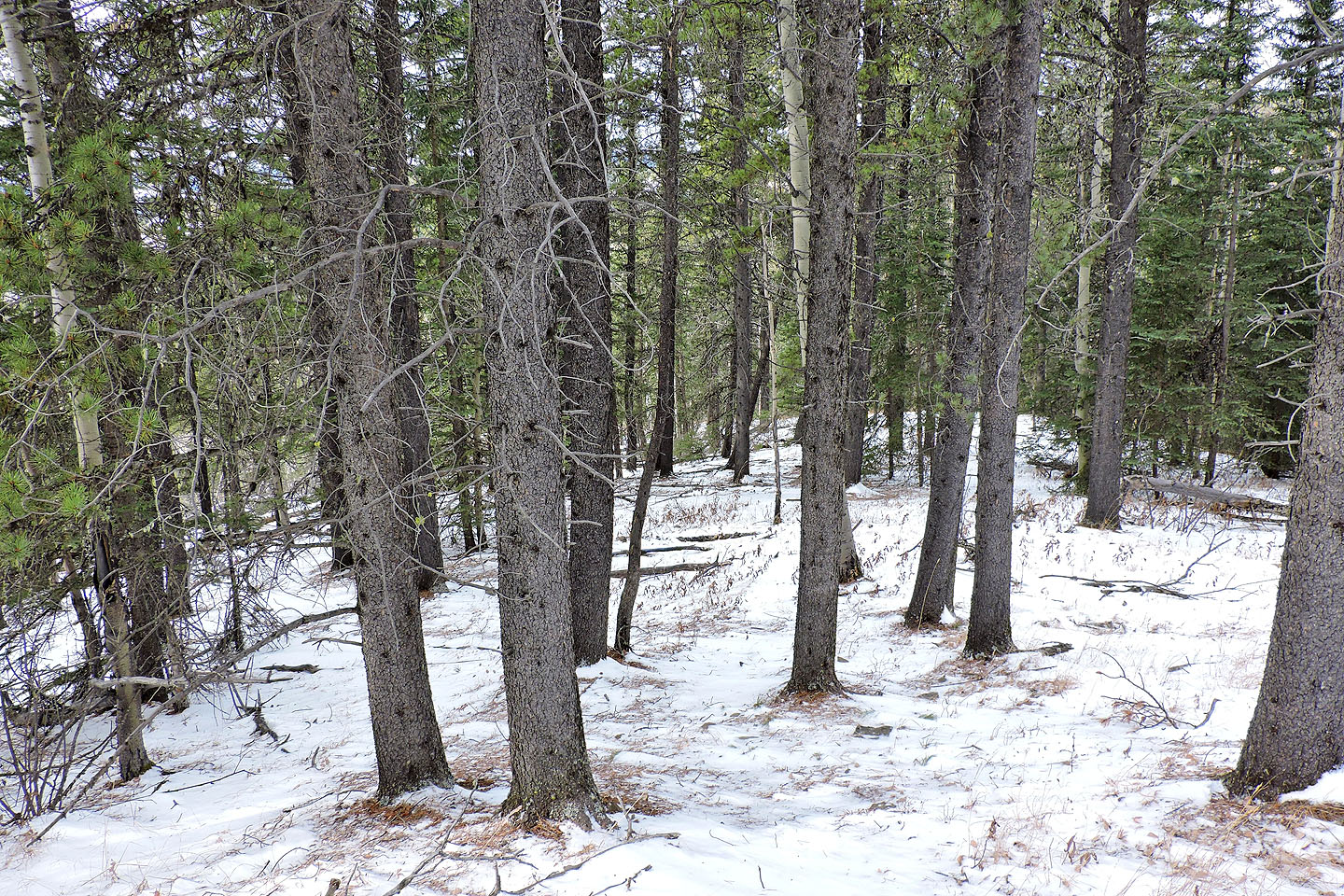 The trail continues down the ridge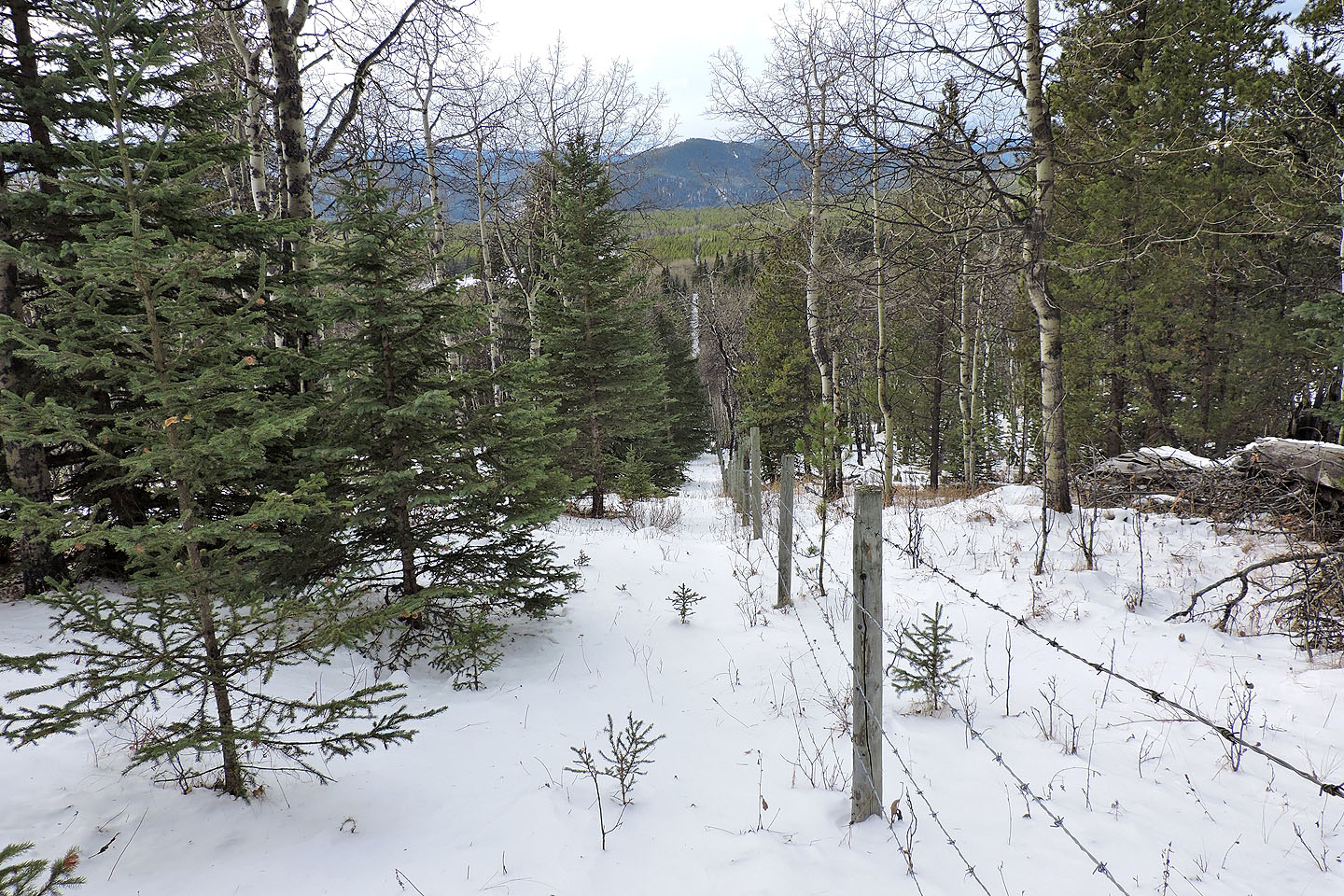 When I reached a fence, I followed it to the bottom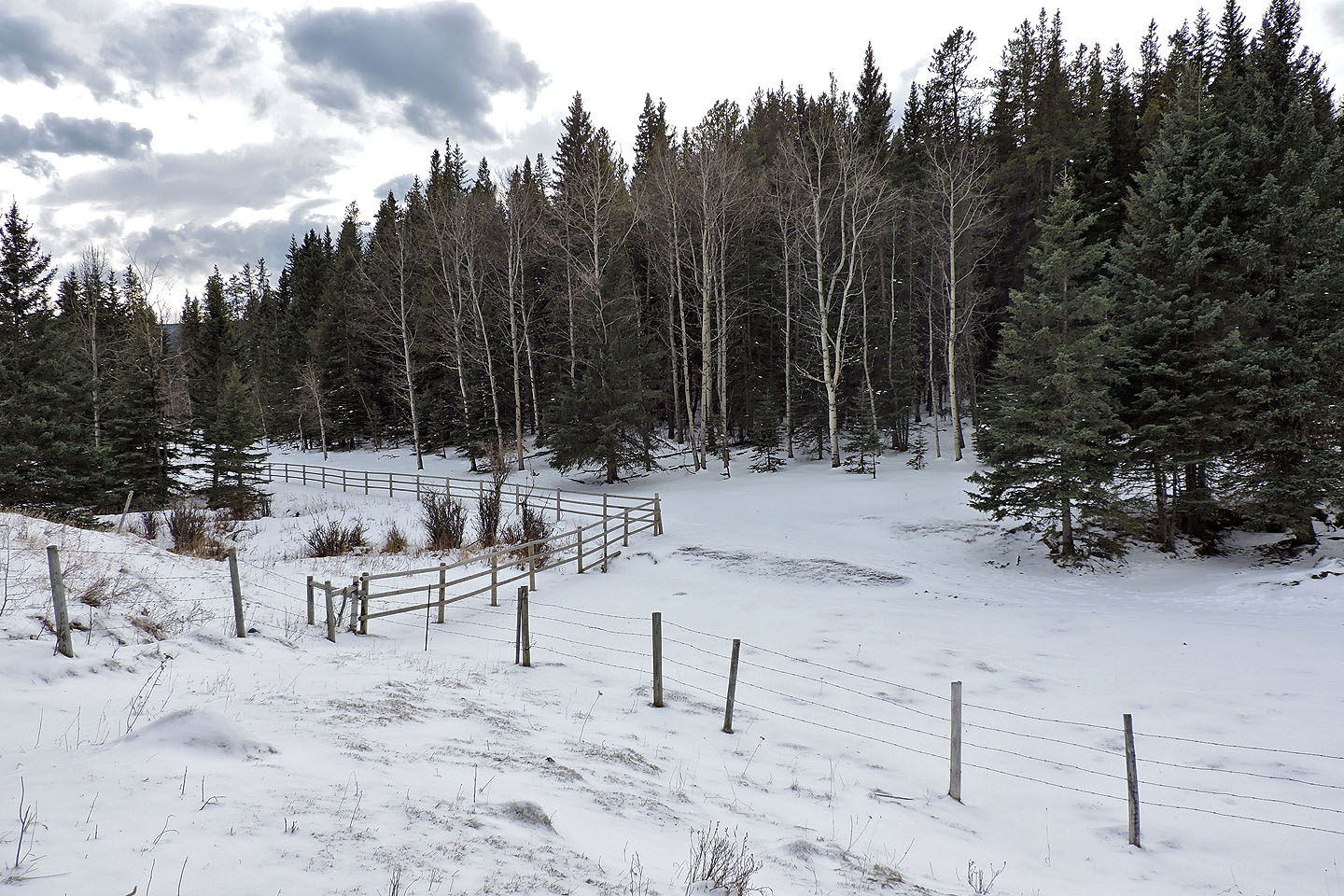 At the bottom, I hopped a fence, got on the main trail beside the wooden fence, and followed it to the parking lot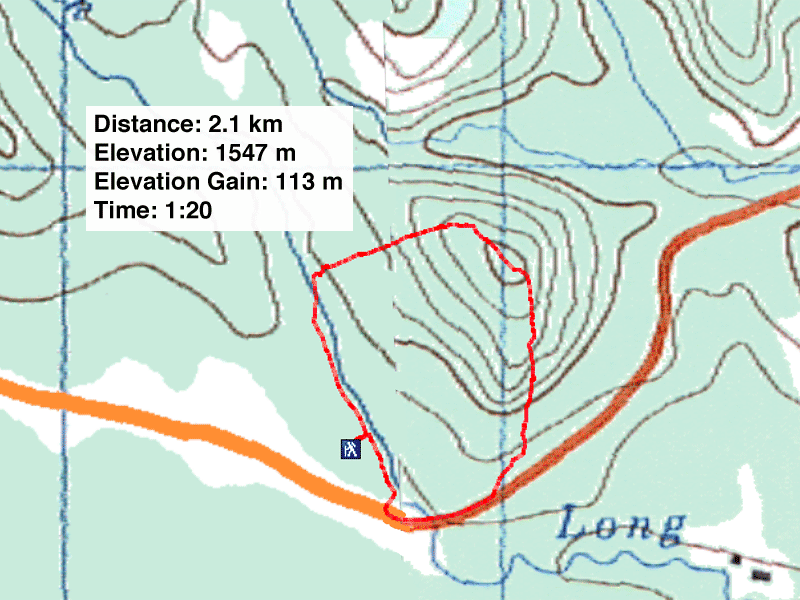 82 J/10 Mount Rae, 82 J/9 Turner Valley