bobspirko.ca | Home | Canada Trips | US Trips | Hiking | Snowshoeing | MAP | About

Mount Albert
Beauvais Lake Provincial Park
Castle Wilderness, Alberta
October 3, 2021
The hike up Mount Albert may be a modest endeavour even when two lesser summits, Piney Point and Mount Baldy, are thrown in, but it is an engaging loop trip that follows signed trails. Dinah and I especially enjoyed the hike in the fall, much better than our March trip when the area held snow.
This time we hiked the loop clockwise and started up the trail to Piney Point. The trail soon rises above Beauvais Lake, although we could see little of the big lake. Then the trail swings away from the lake and climbs Piney Point Viewpoint. But the grassy top provides only scant views (the view is much better on Mount Albert) and isn't the highest point on Piney Point. For that, we continued up the trail. The half-bare summit is reached by briefly going offtrail; we had to push through tall weeds to reach it.
From Piney Point, the trail drops down, passes a pond and crosses a small footbridge. Soon after, it begins ascending Mount Albert. The views open up and the hike to the top becomes a pleasant ridgewalk. The bare summit provides 360° views, although peaks in the Rockies are too distant to make out details. We took a few photos and continued north, down the trail to Mount Baldy, the lowest of the three summits.
With little to see, we didn't linger on Baldy and continued down the trail, back to the parking lot. We stopped to look at the upper homestead, a dilapidated cabin, but passed on seeing the lower homestead. The parking lot, which was nearly empty when we arrived, was now full, a testament to Mount Albert's popularity.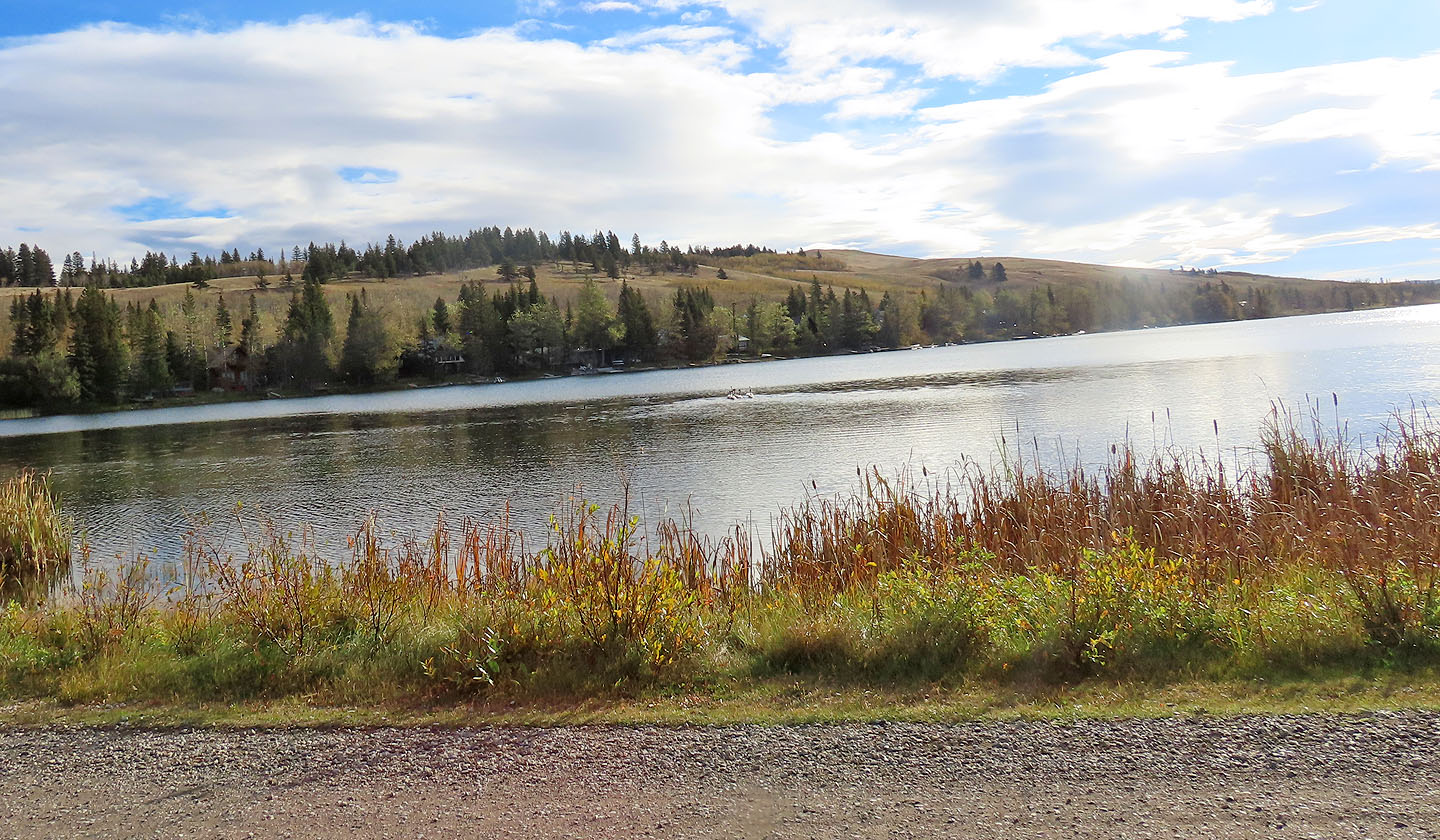 Beauvais Lake. In the centre are trumpeter swans (mouse over).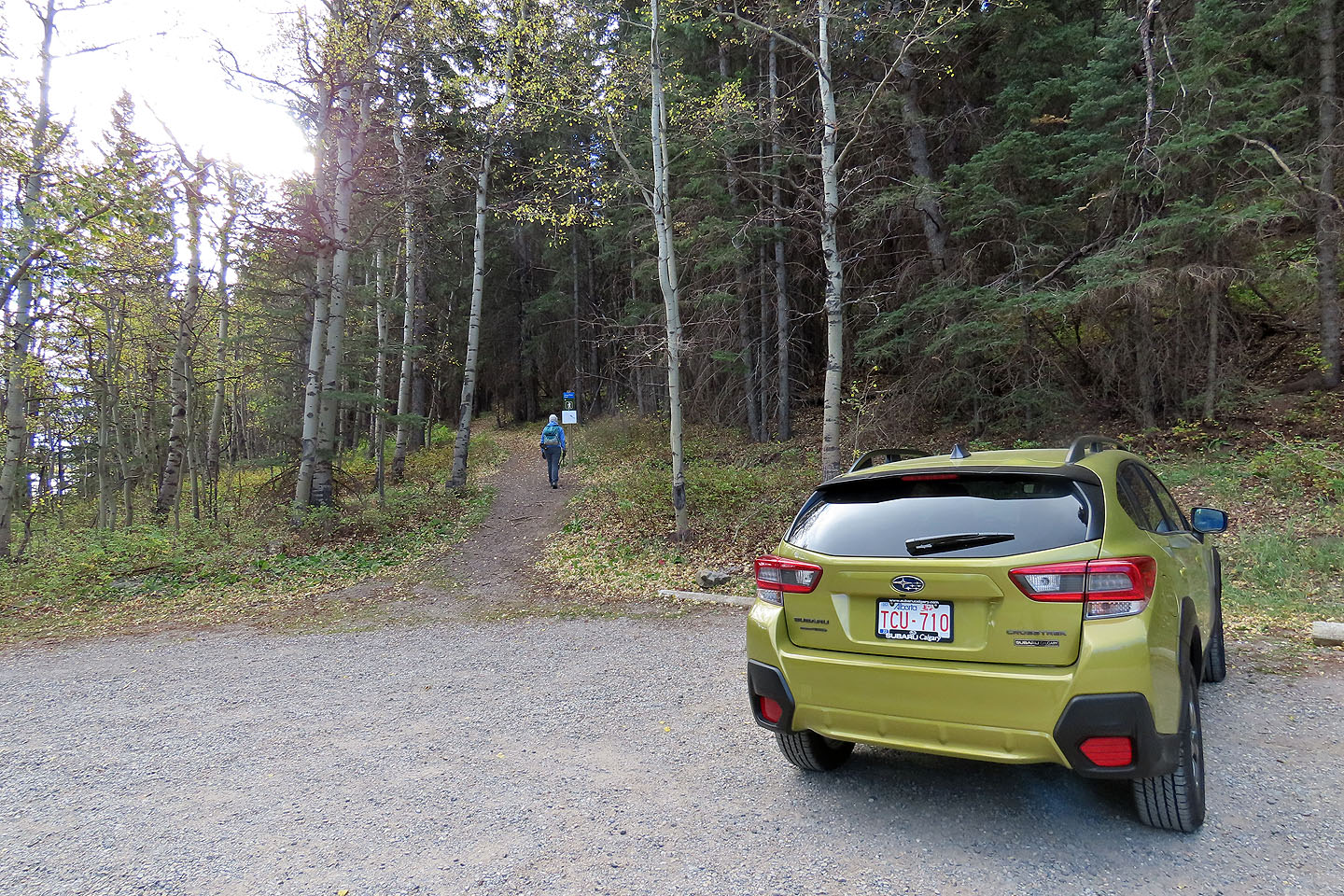 Starting up Piney Point trail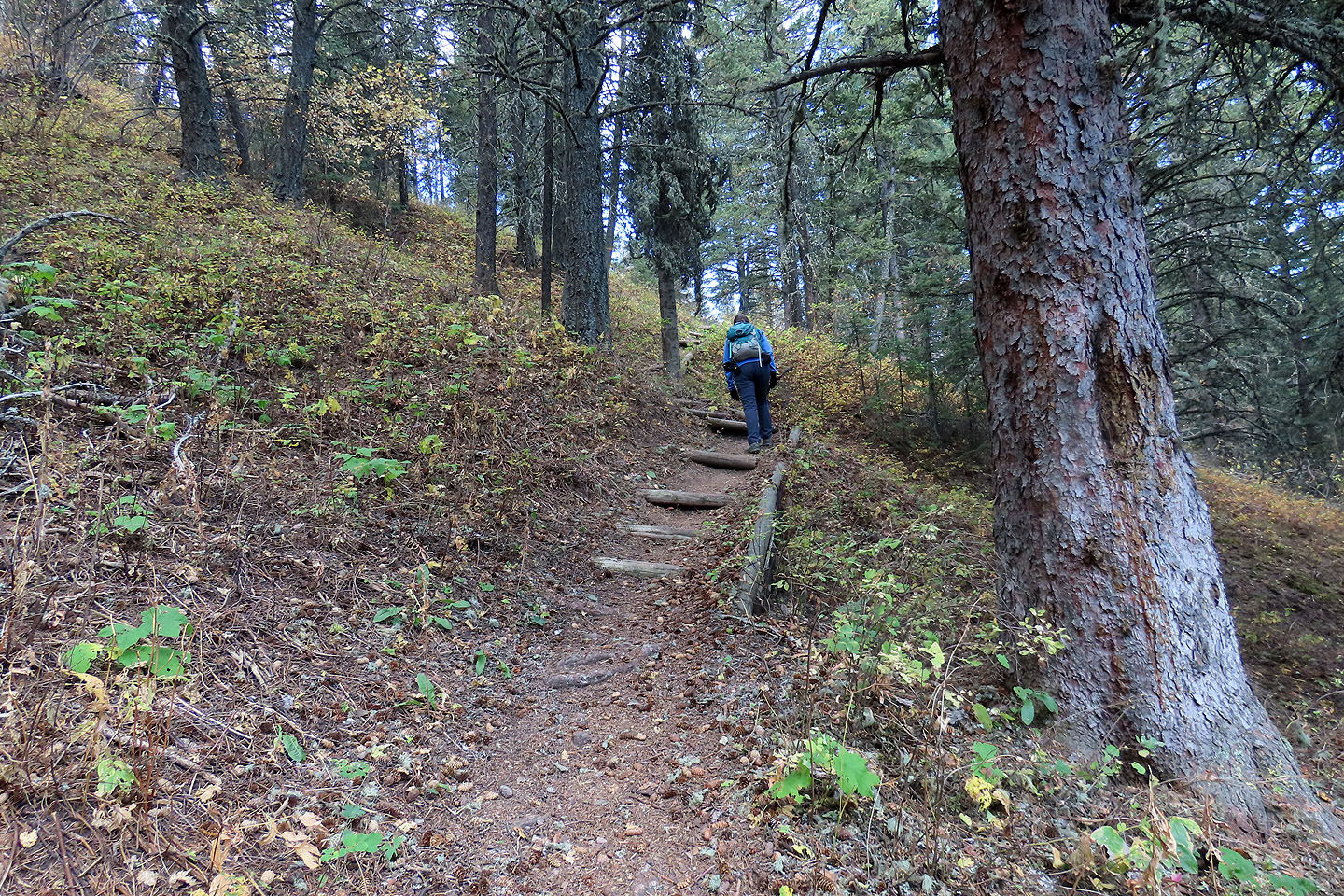 Trail appeared well maintained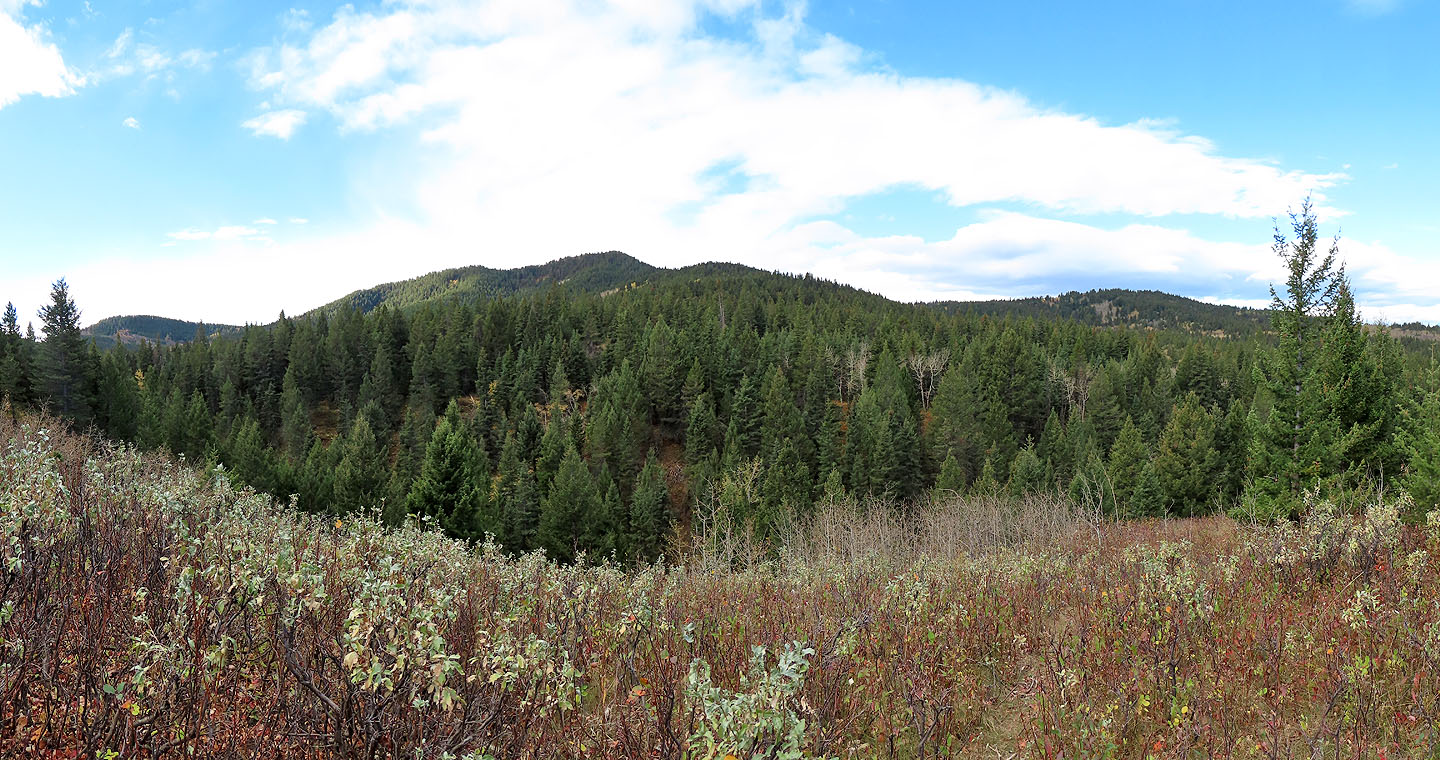 From a viewpoint we saw Mount Albert and Mount Baldy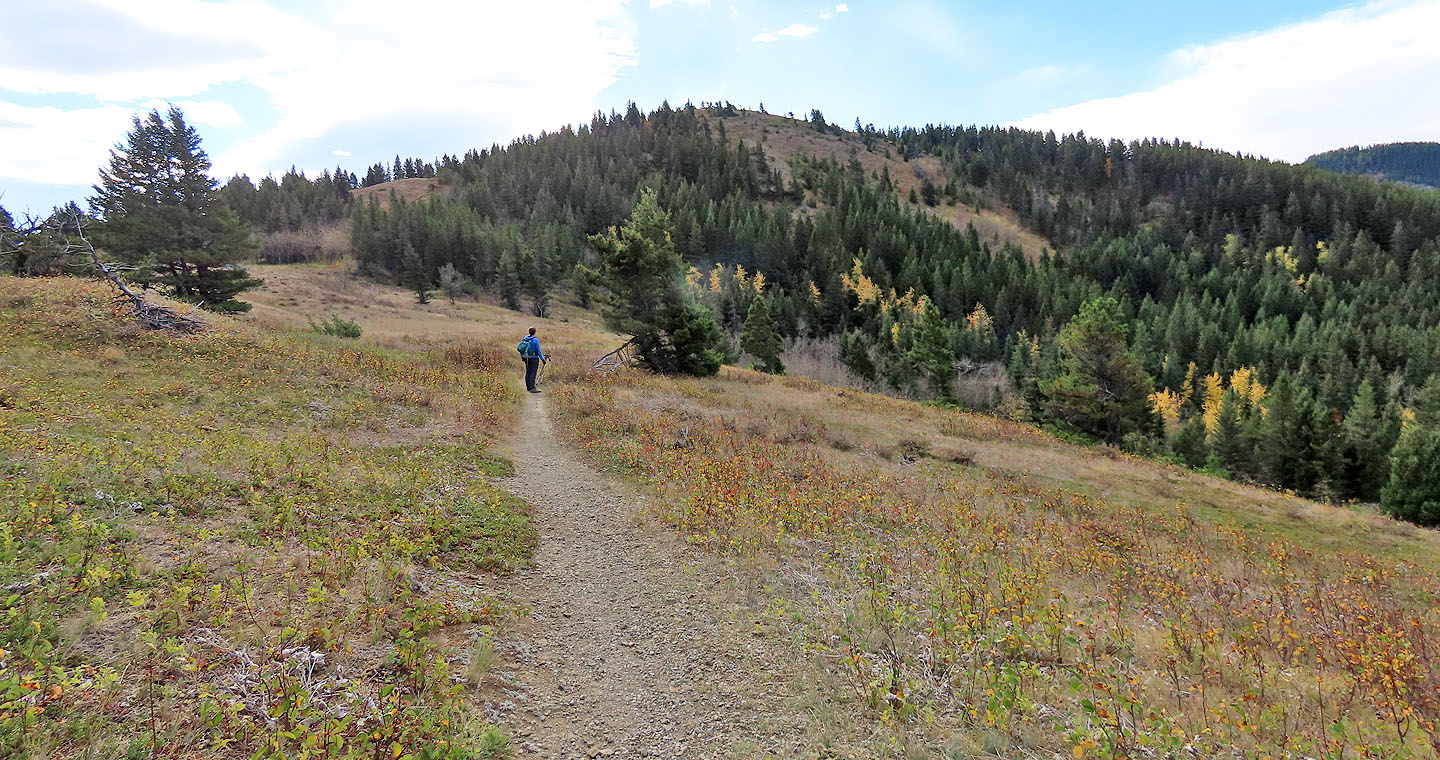 Hiking to Piney Point Viewpoint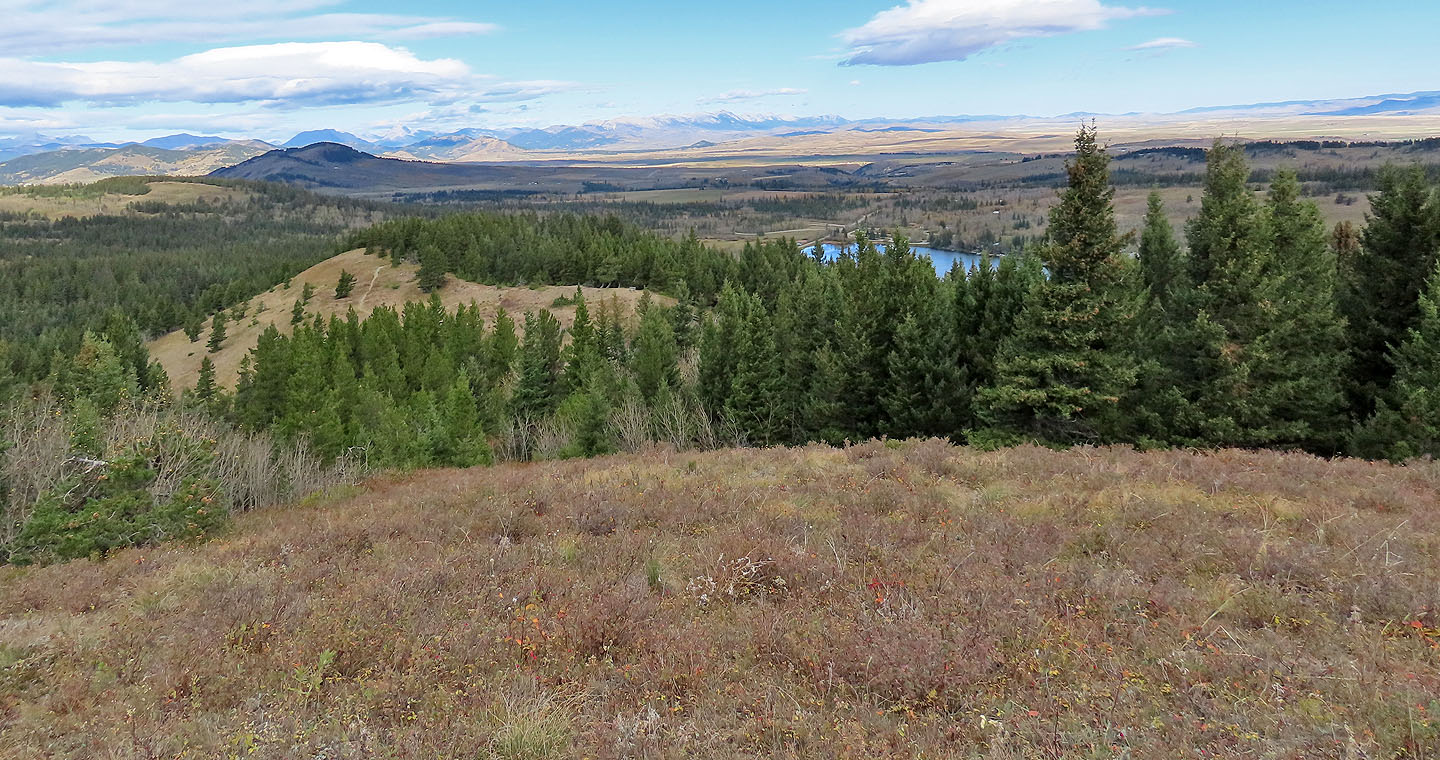 Looking back at the trail and the lake


Panorama from Piney Point Viewpoint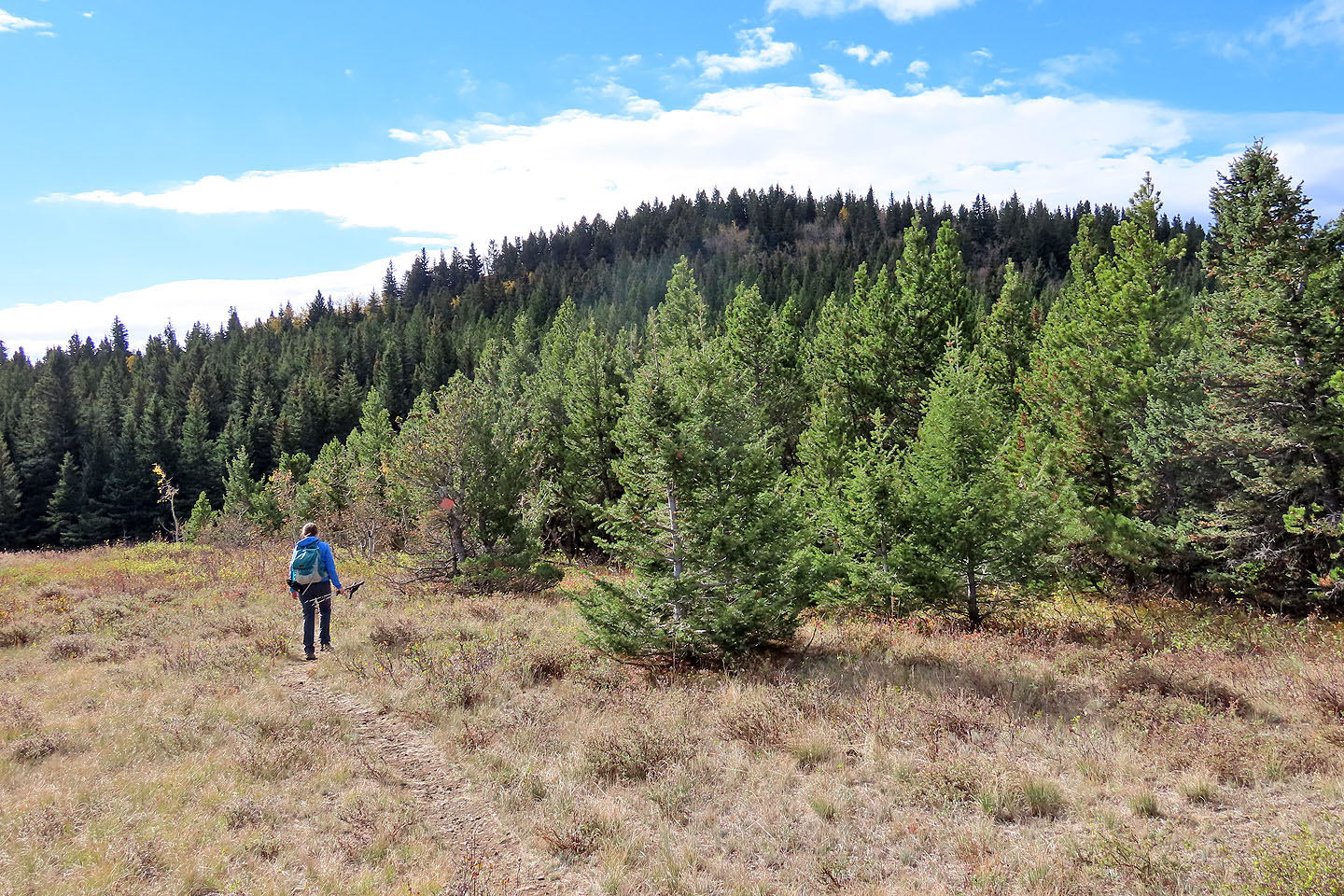 We continued to the summit of Piney Point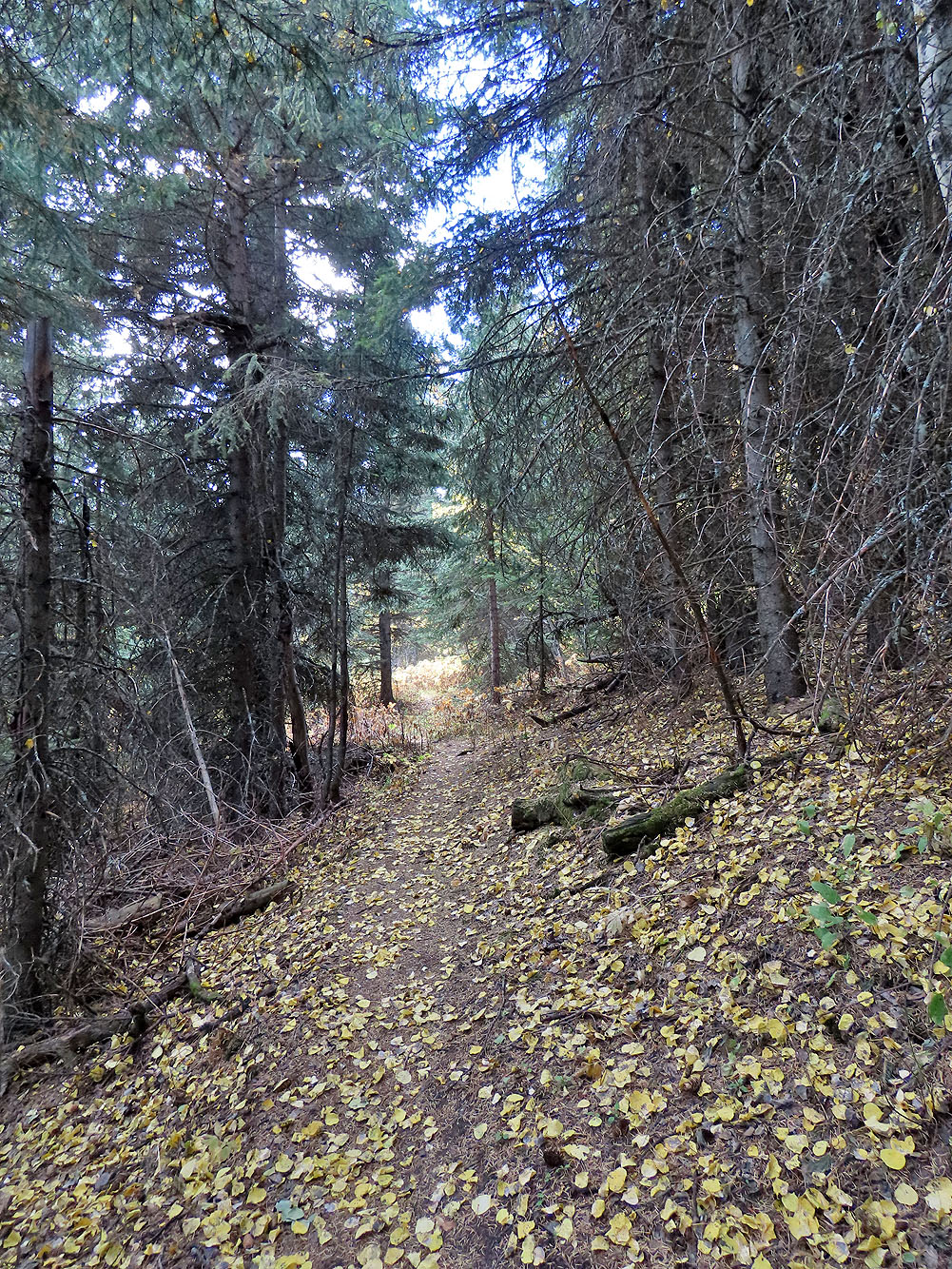 Pleasant fall hiking up the trail

There was no trail to the summit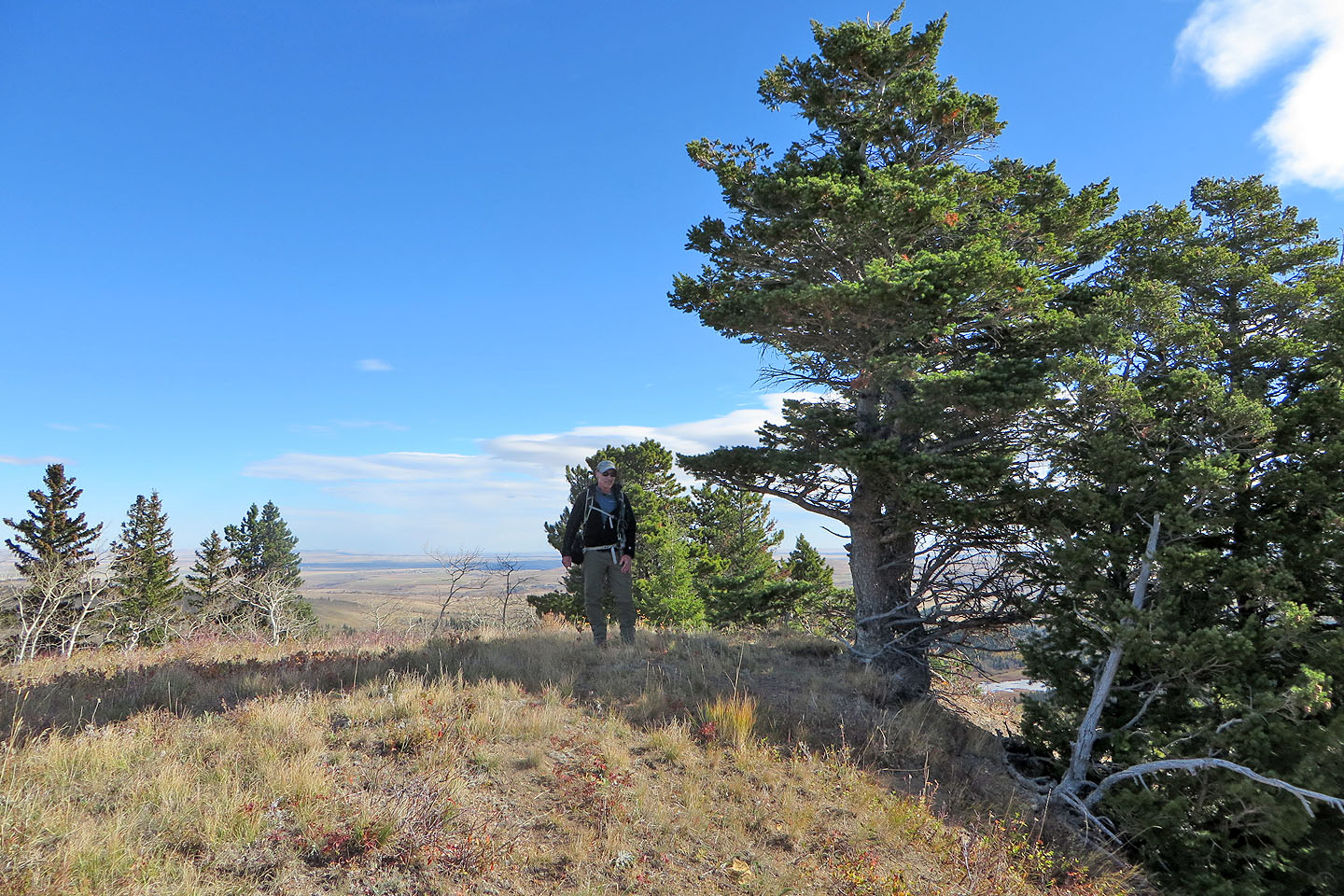 Standing on the summit of Piney Point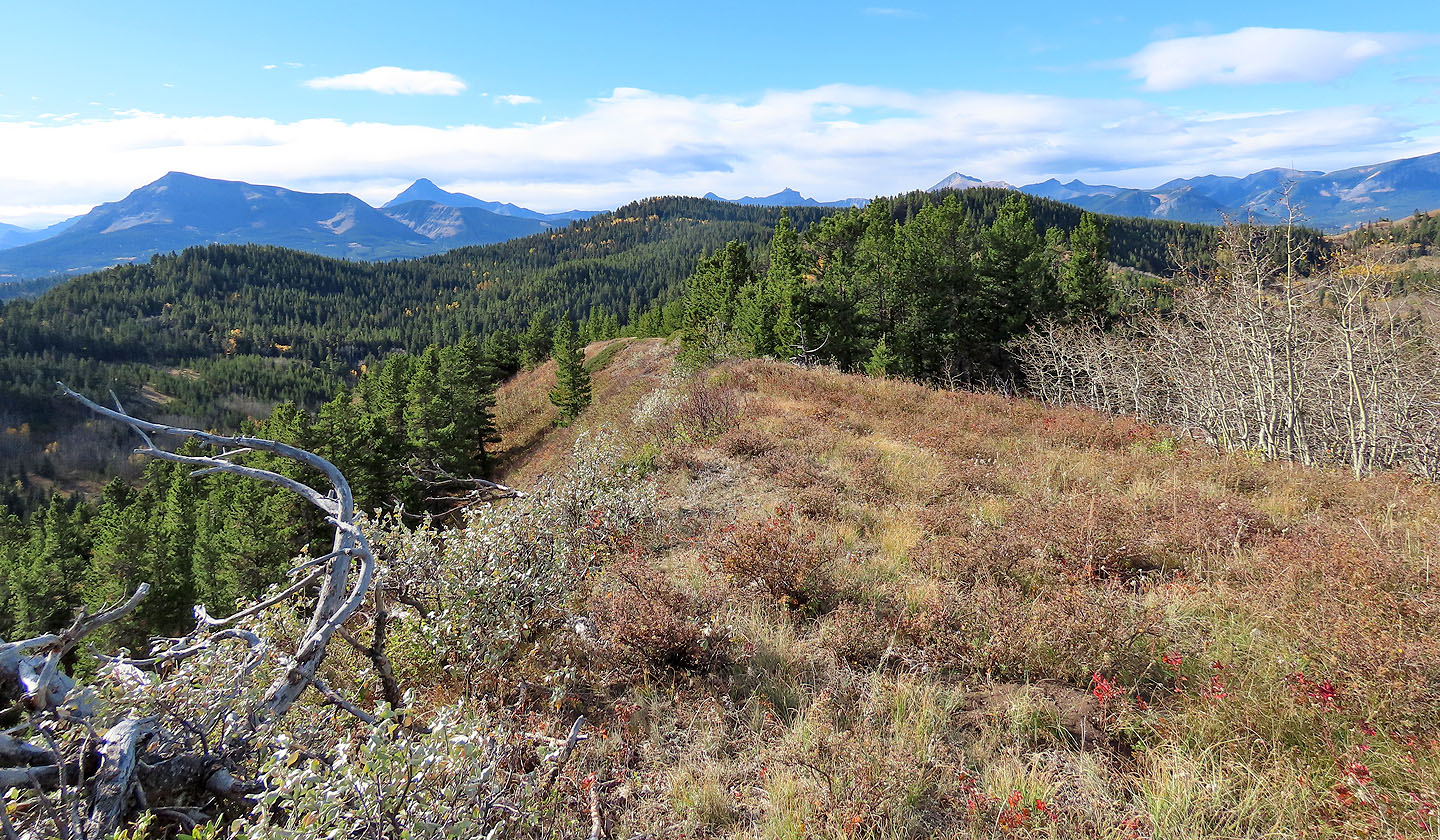 Looking at Mount Baldy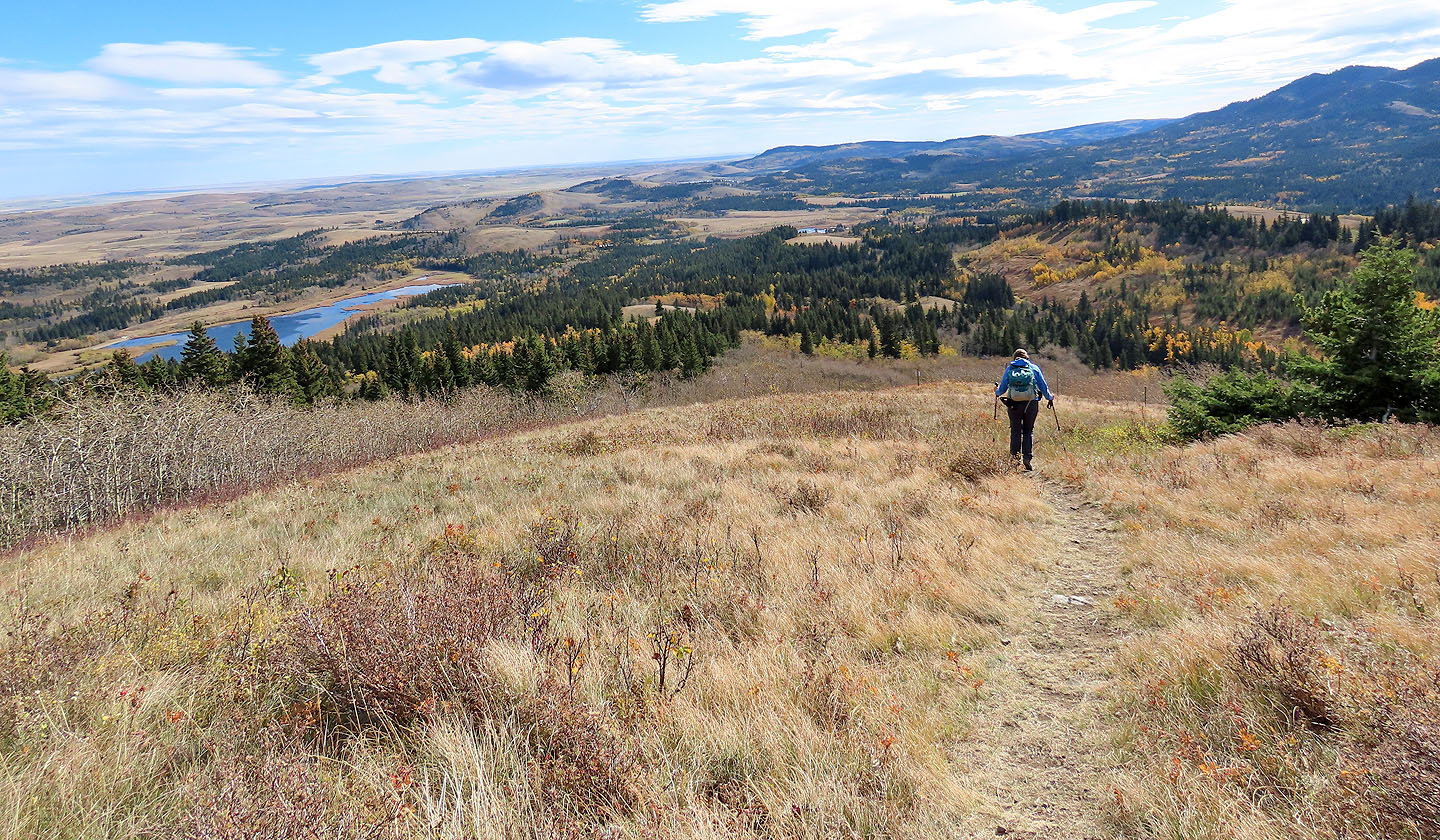 Continuing down the trail. South end of Beauvais Lake left, Christie Mine Ridge right.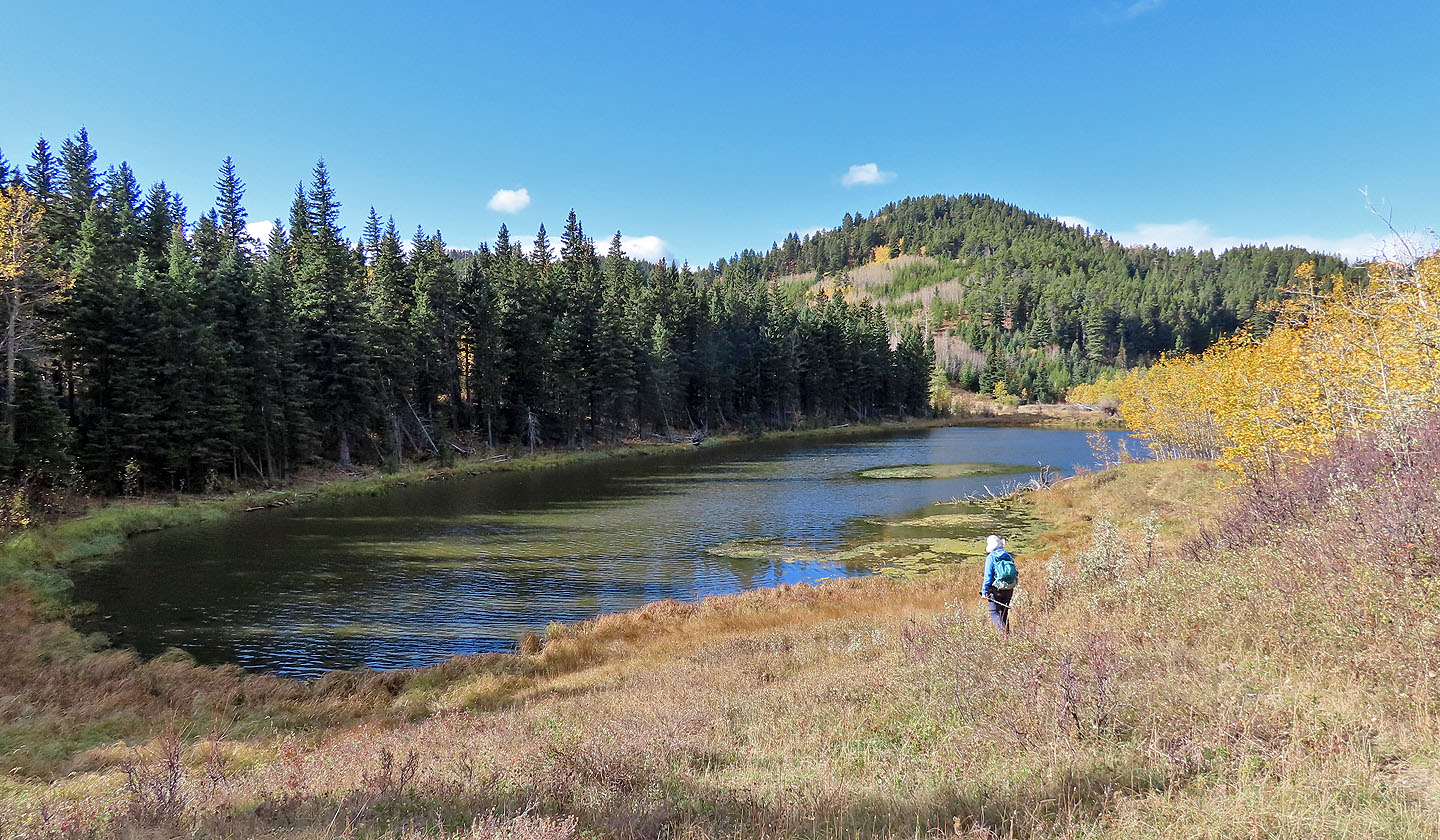 The trail passes a pond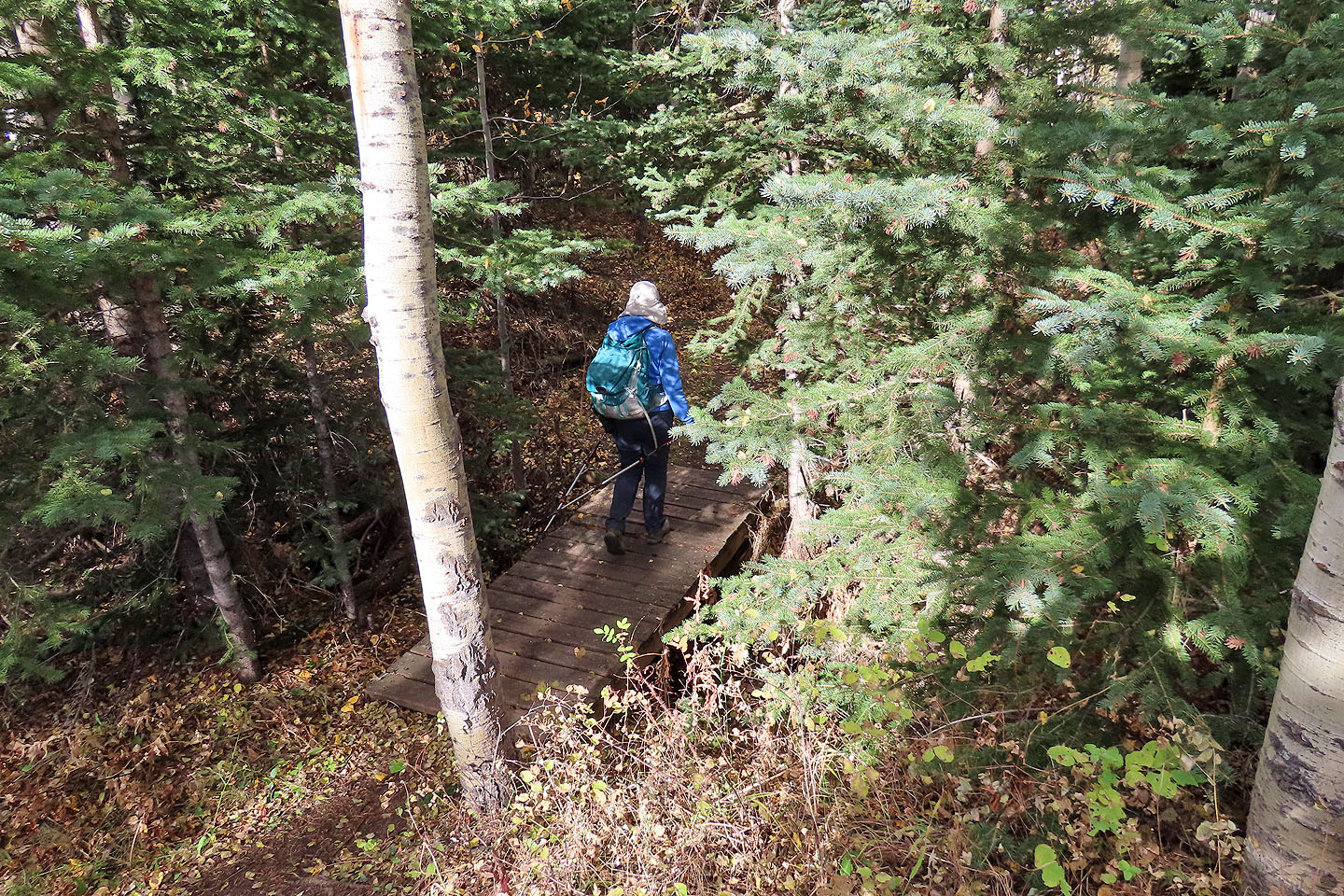 Dinah crosses a small footbridge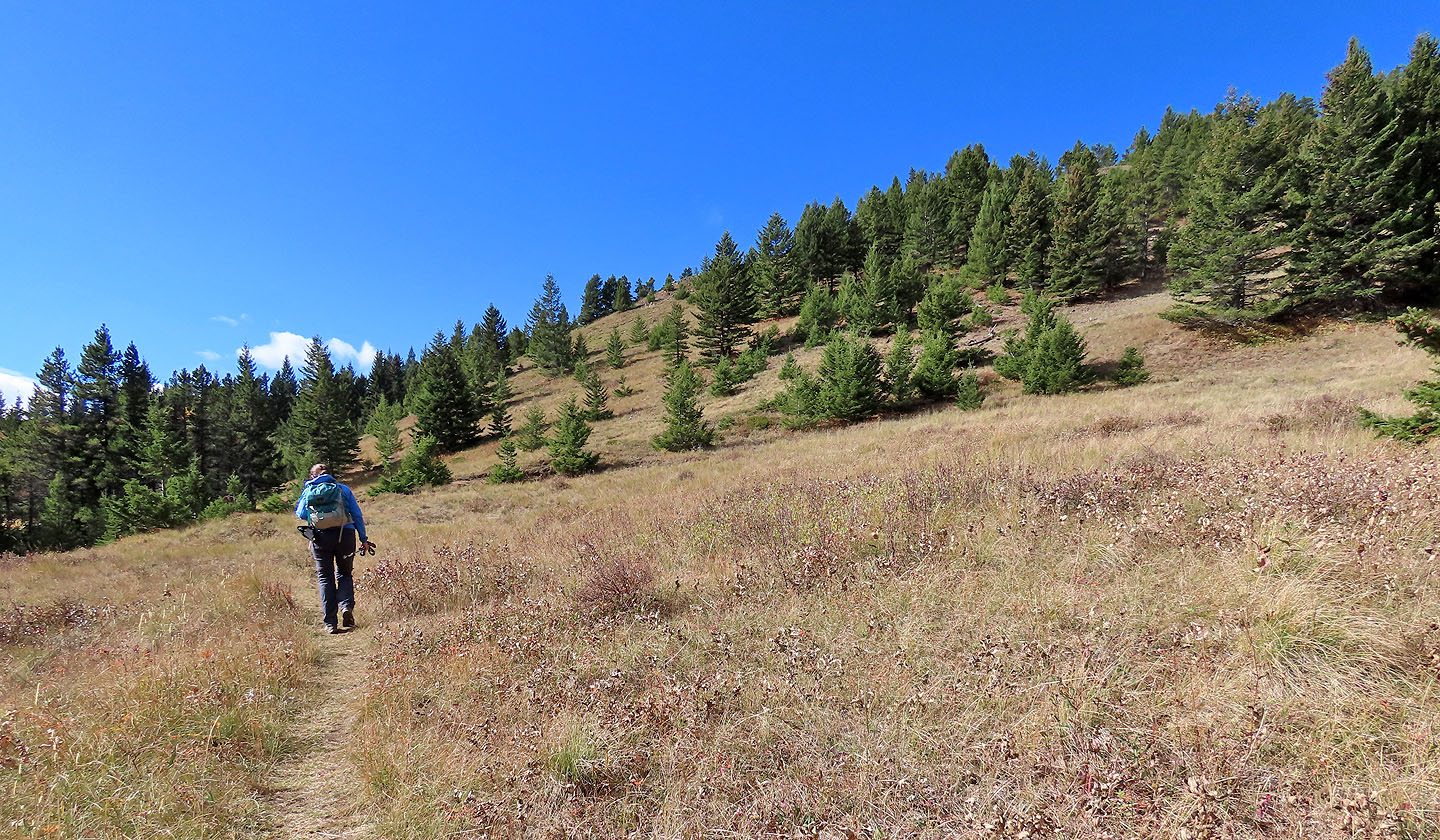 Hiking up the trail to Mount Albert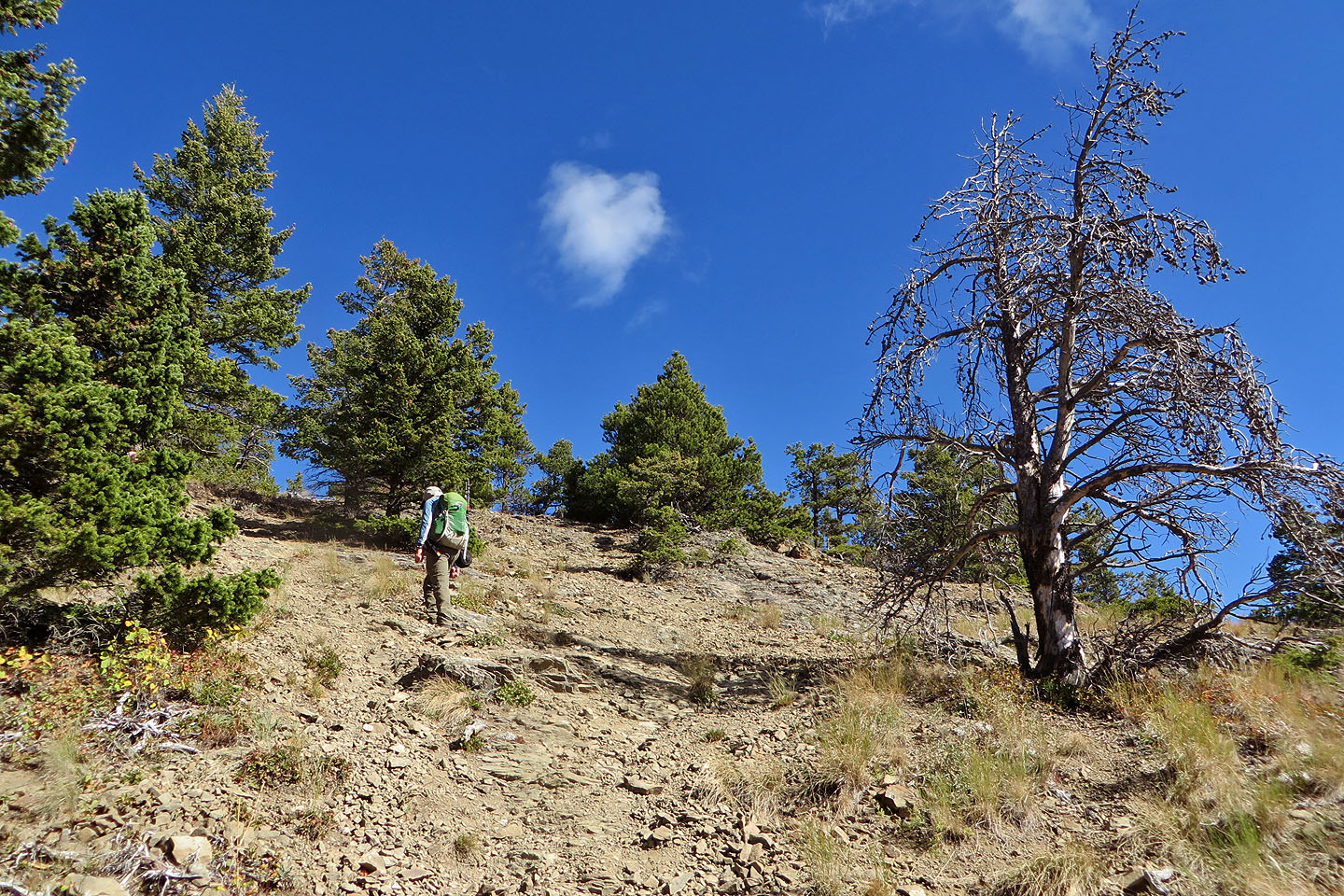 The grade steepens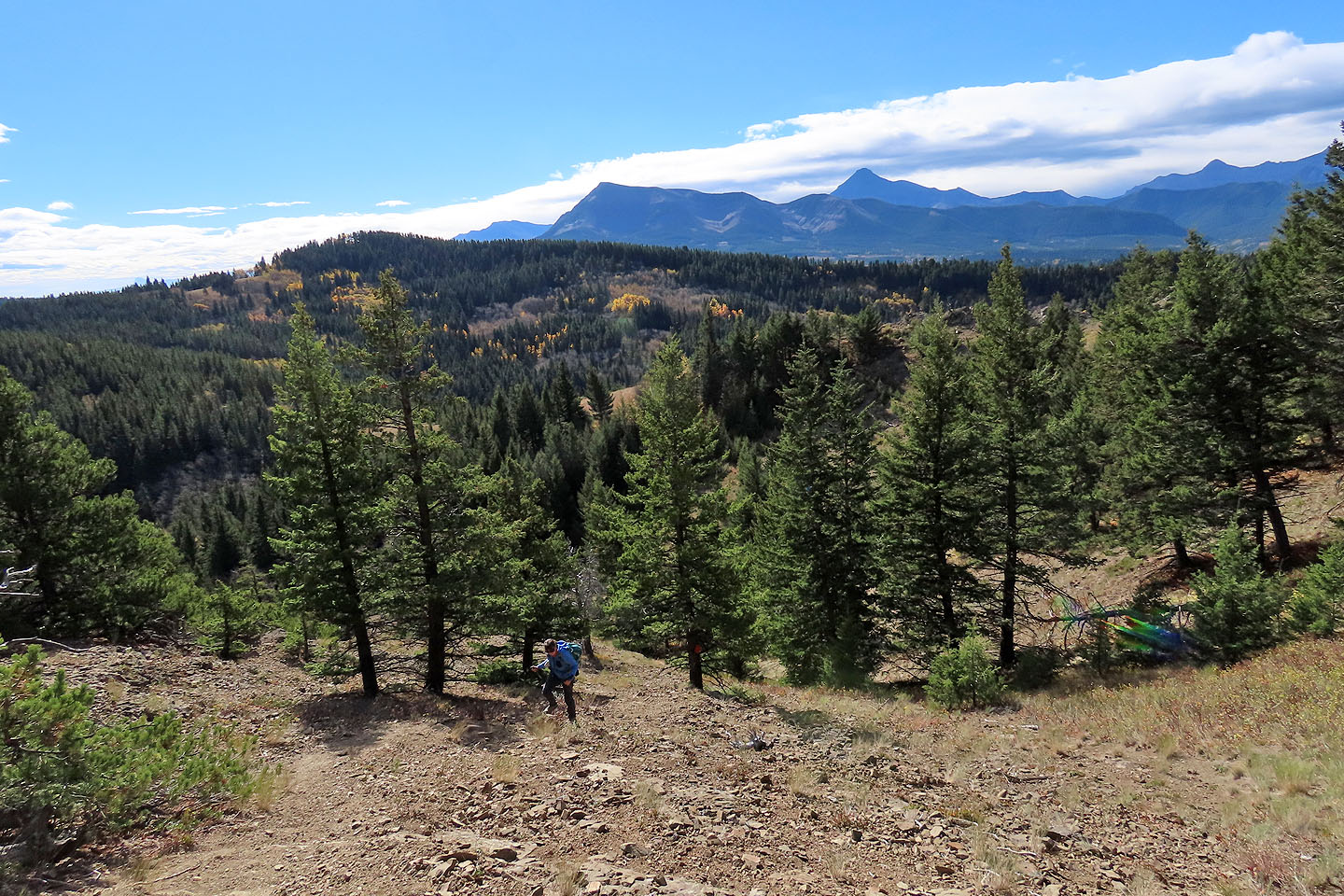 In the centre are Prairie Bluff and Victoria Peak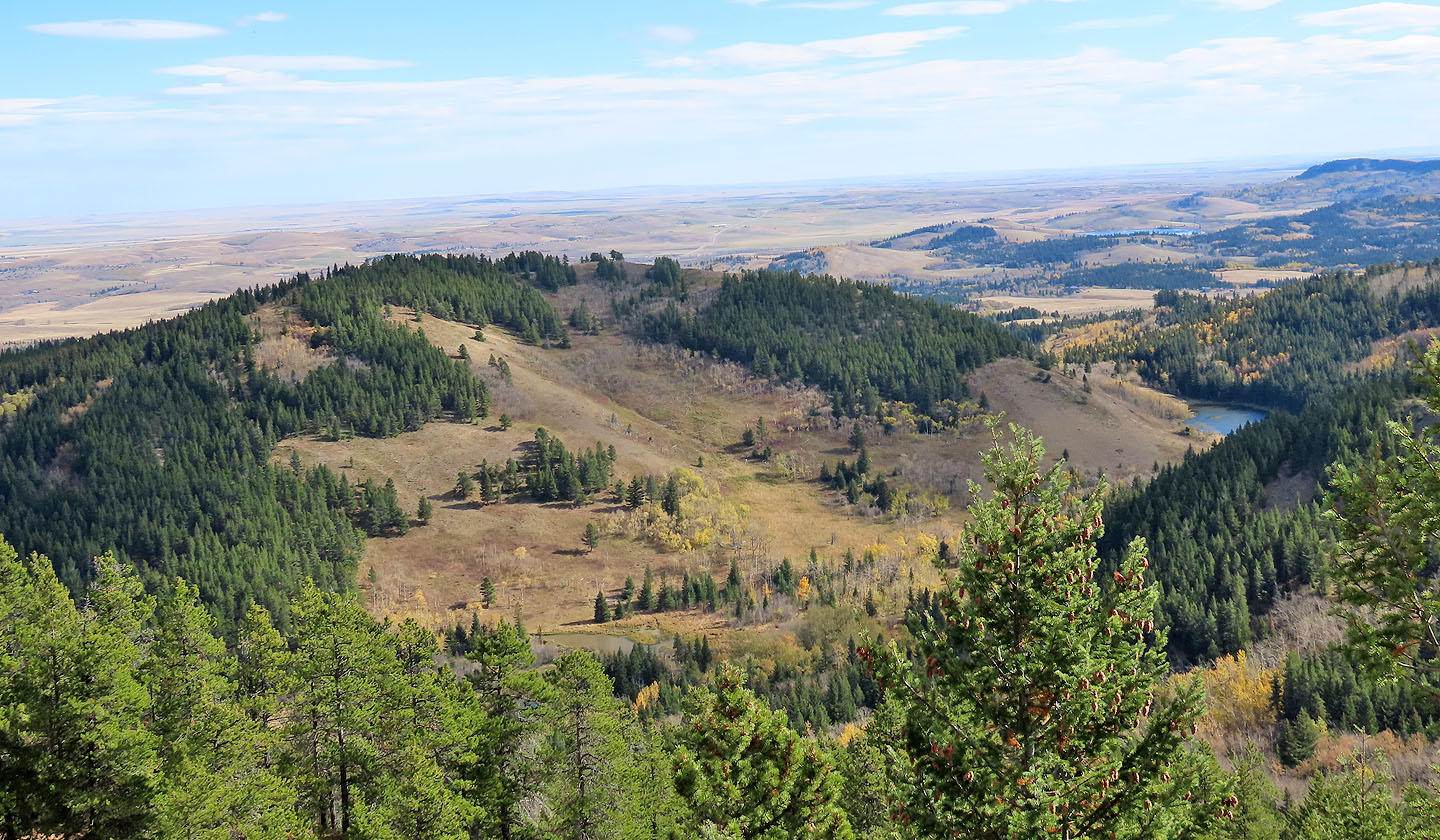 Piney Point

The summit of Albert lies ahead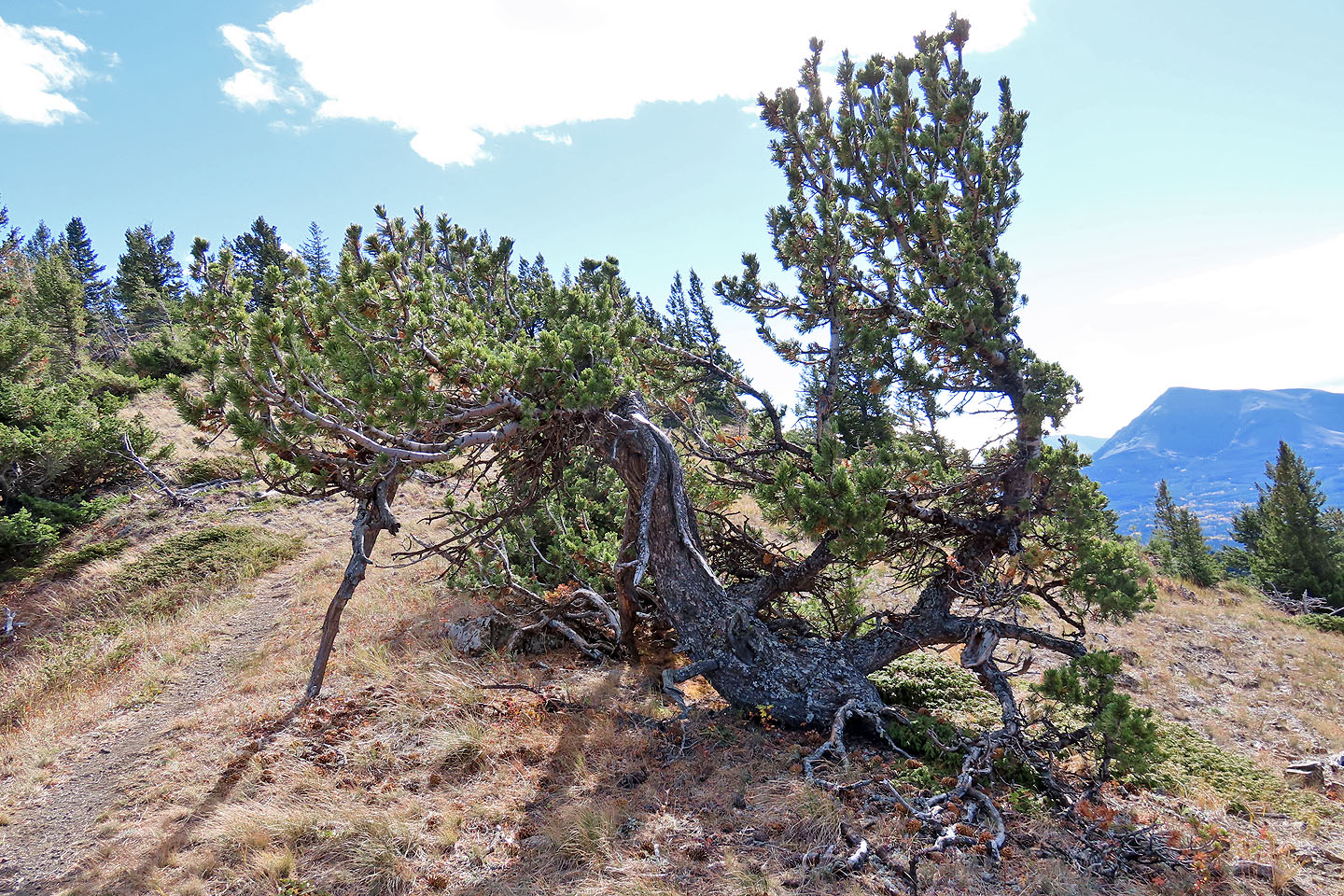 Twisted pine beside the trail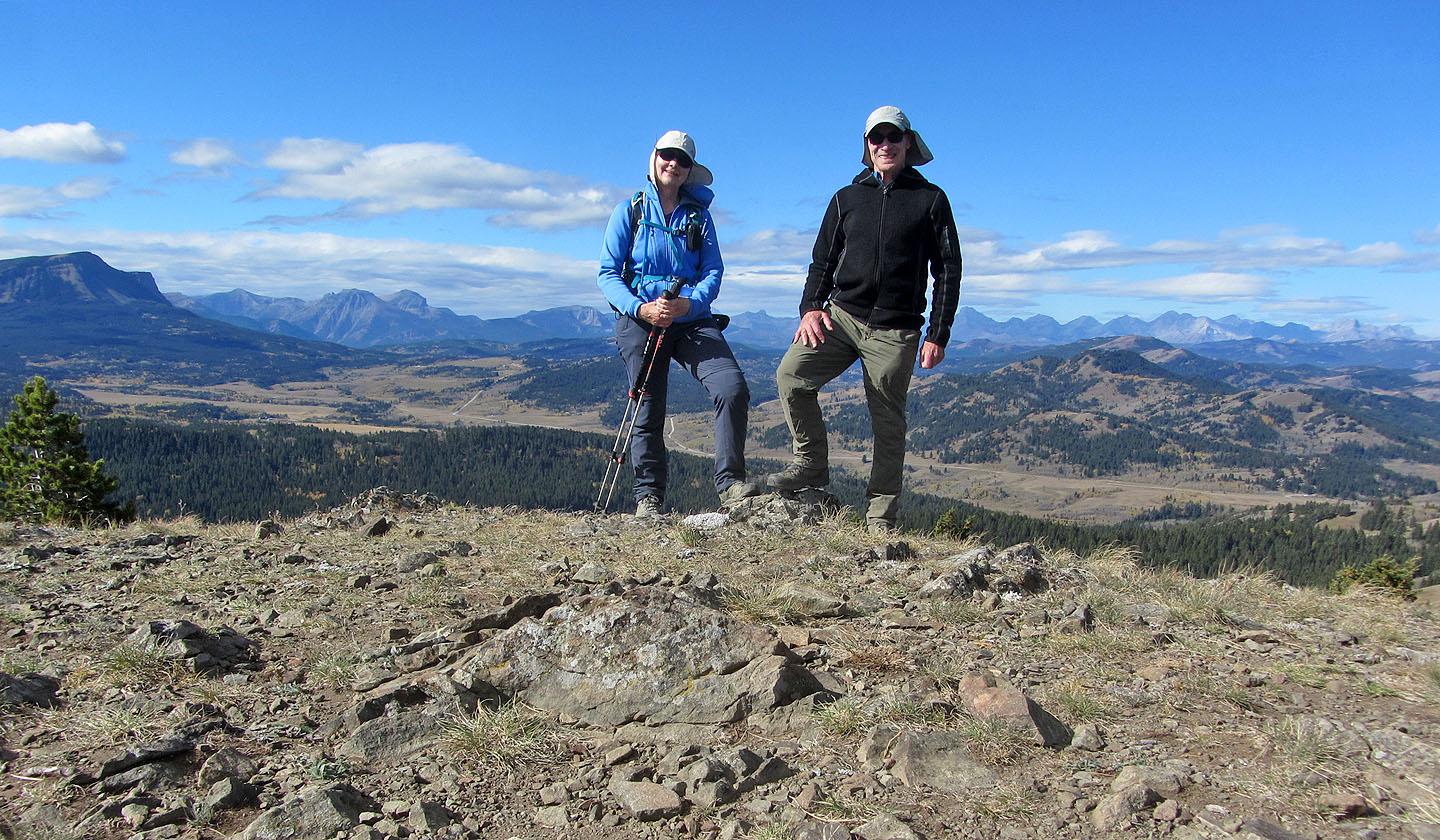 Standing on Mount Albert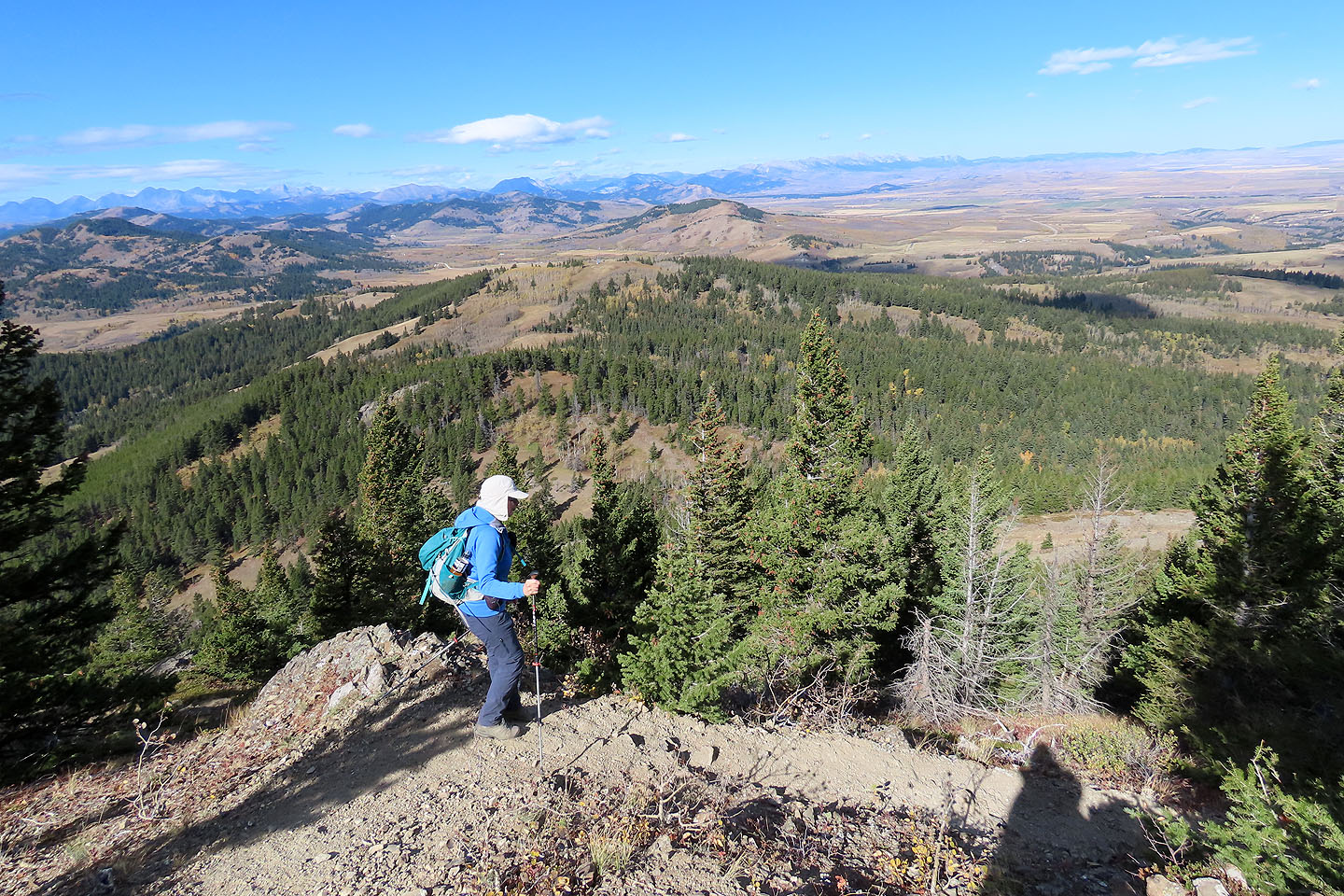 Heading down to Mount Baldy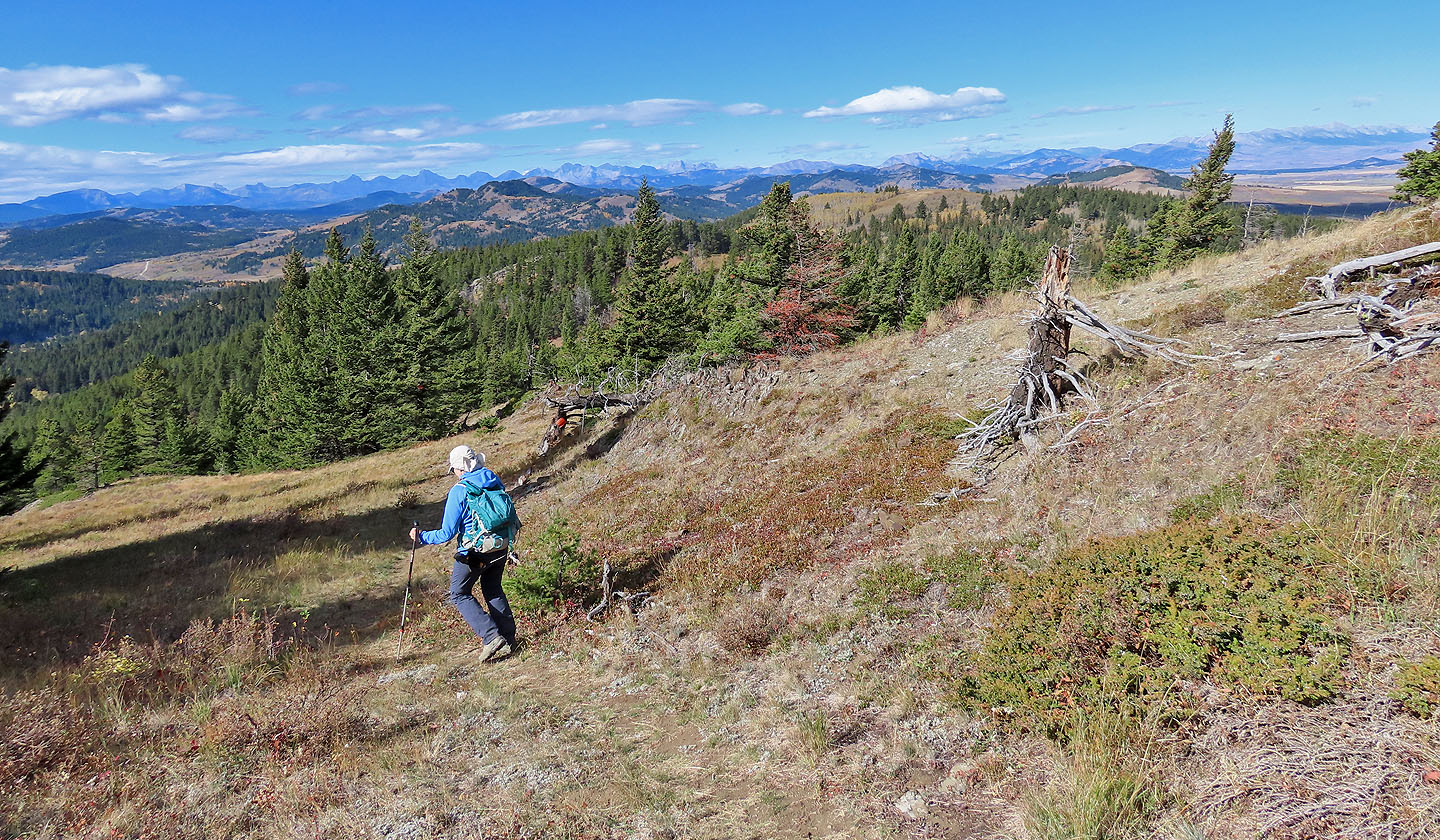 Continuing down the trail almost level with Baldy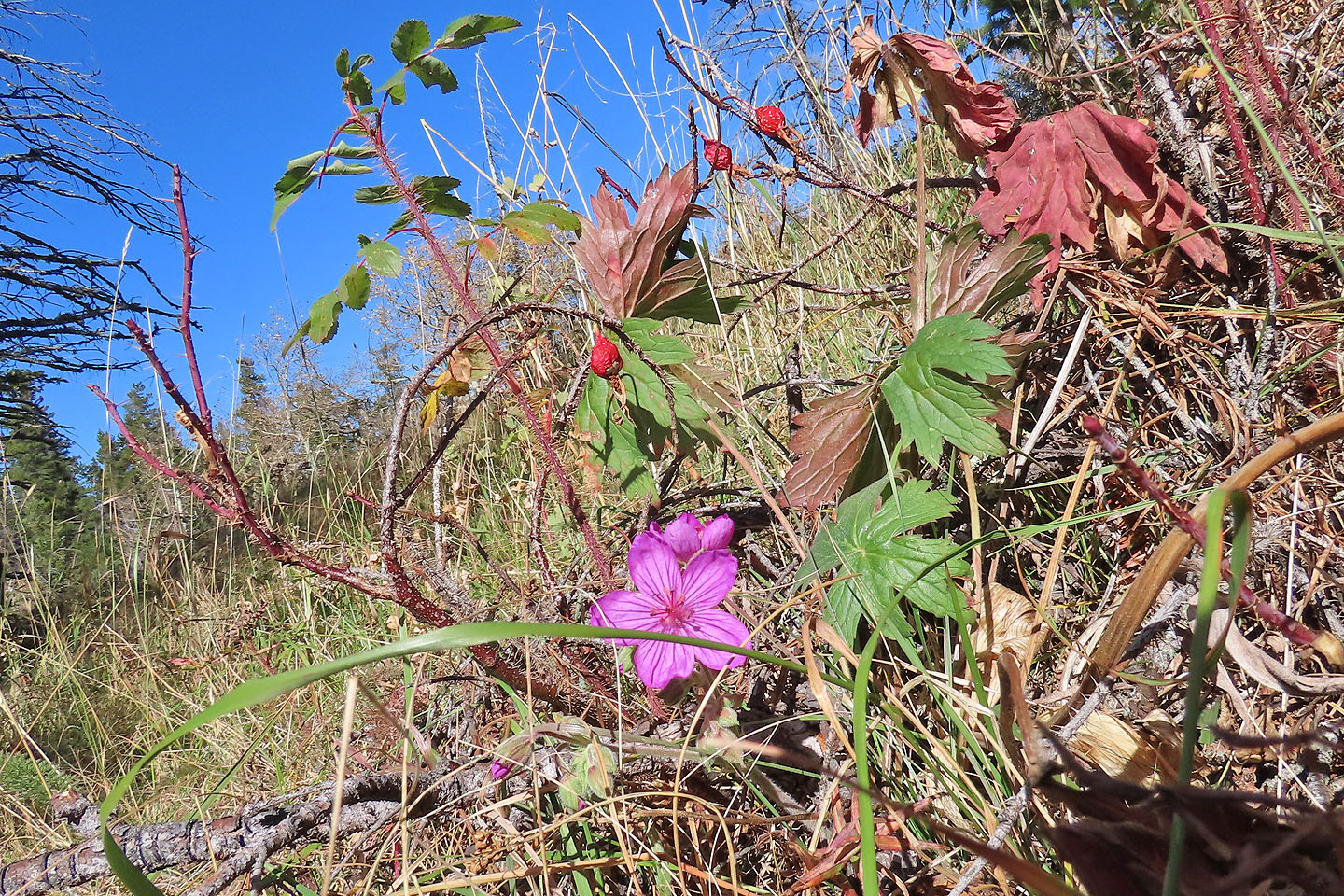 Surprised to see a fresh germanium while other plants are fading in the fall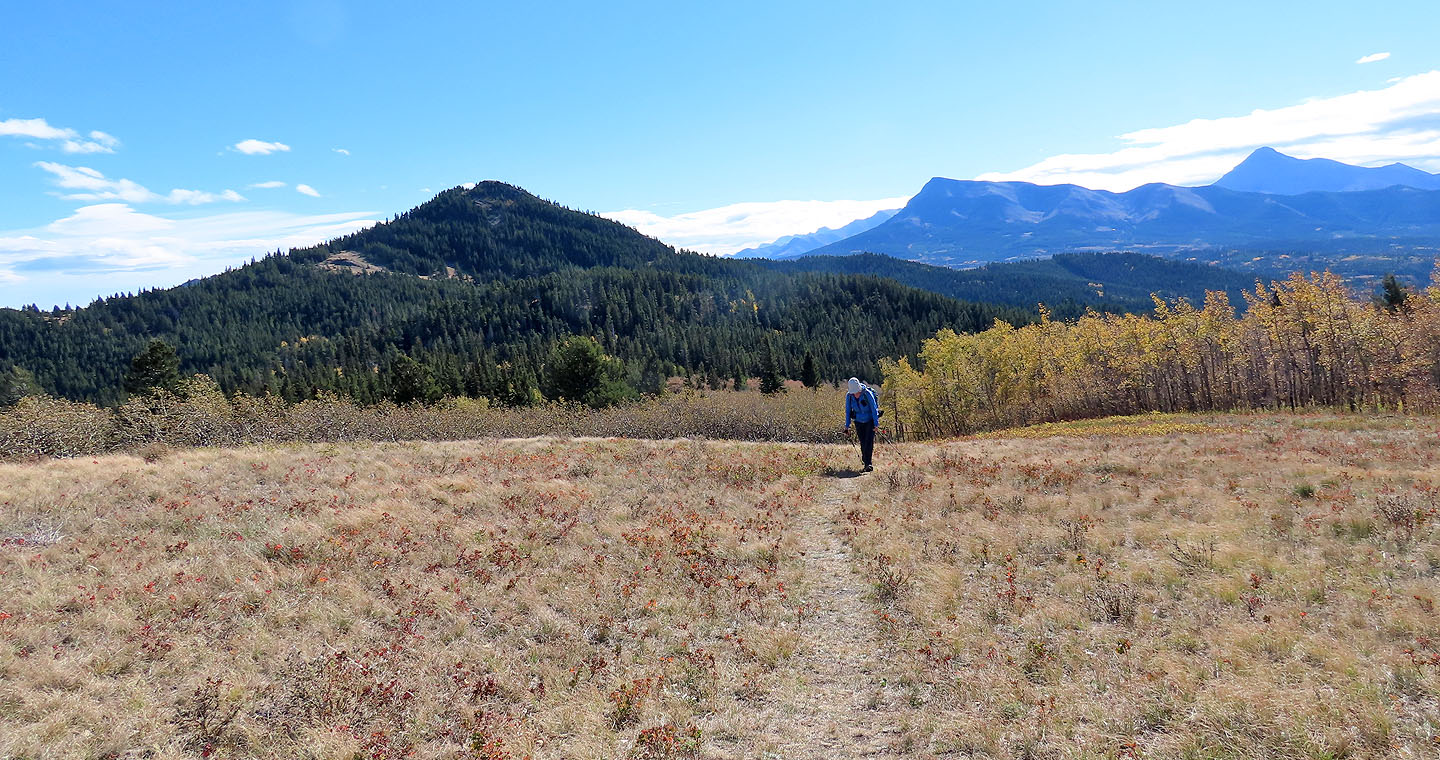 Looking back at Albert as we approached the summit of Baldy


View from Baldy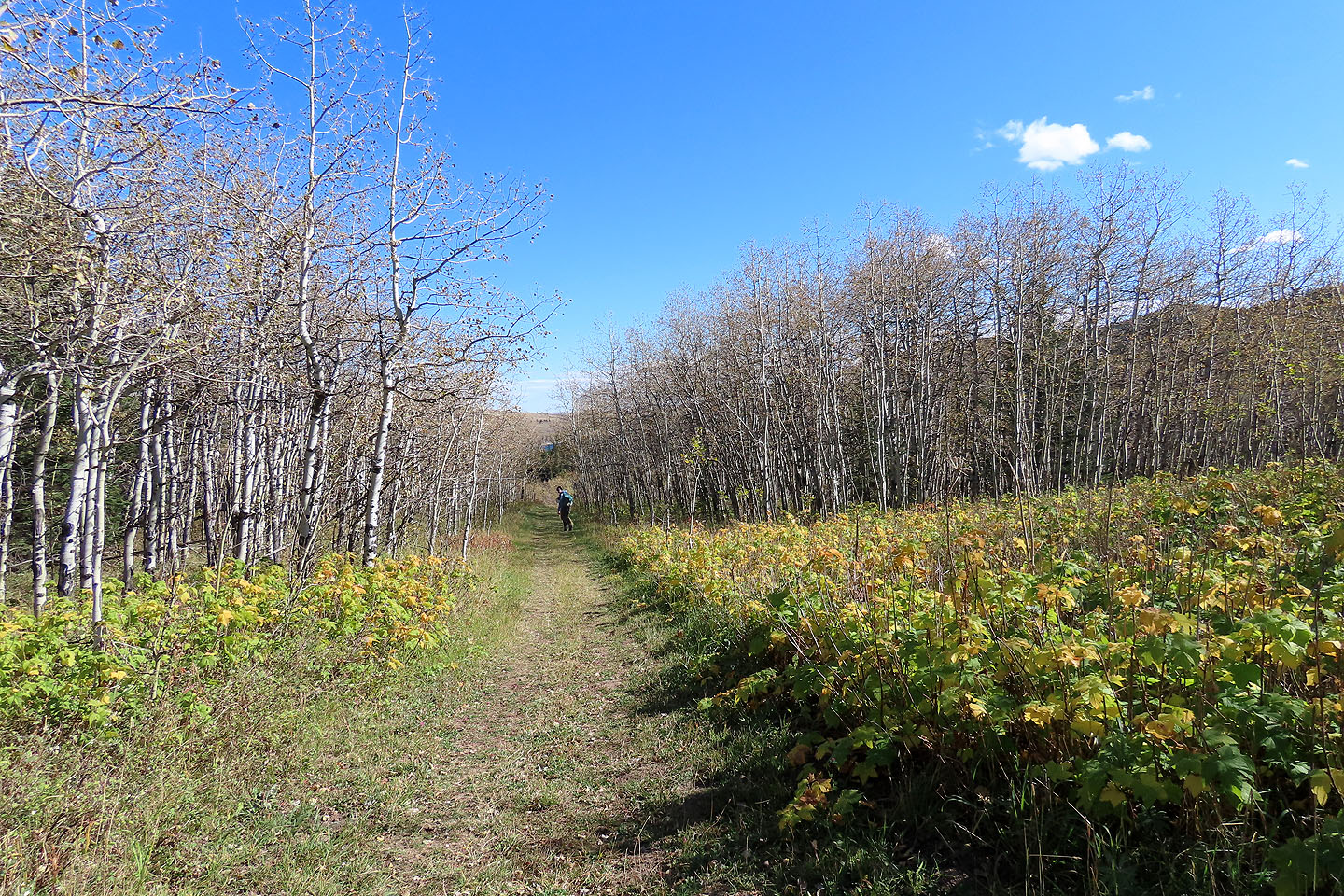 Heading back to the parking lot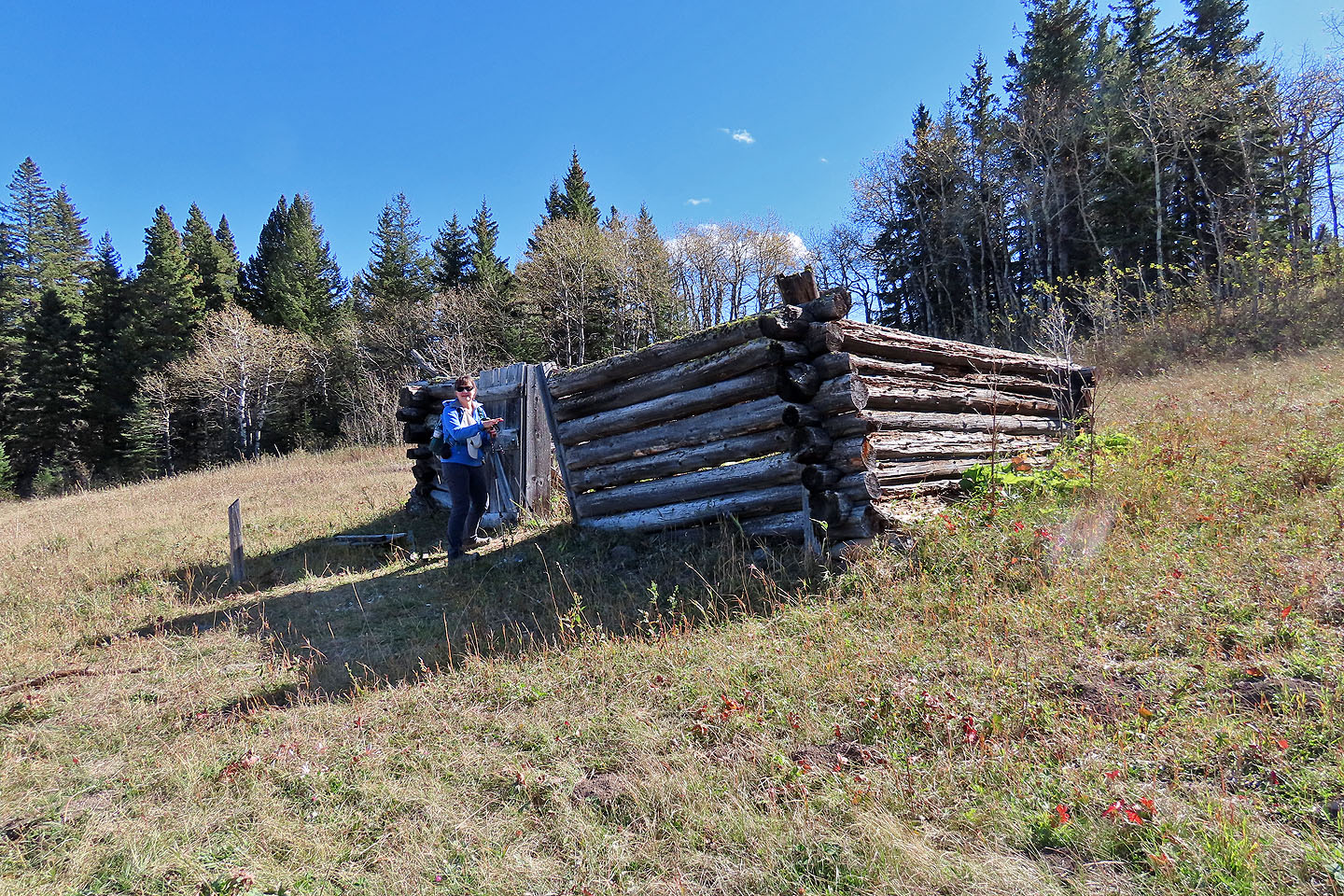 We stopped at the upper homestead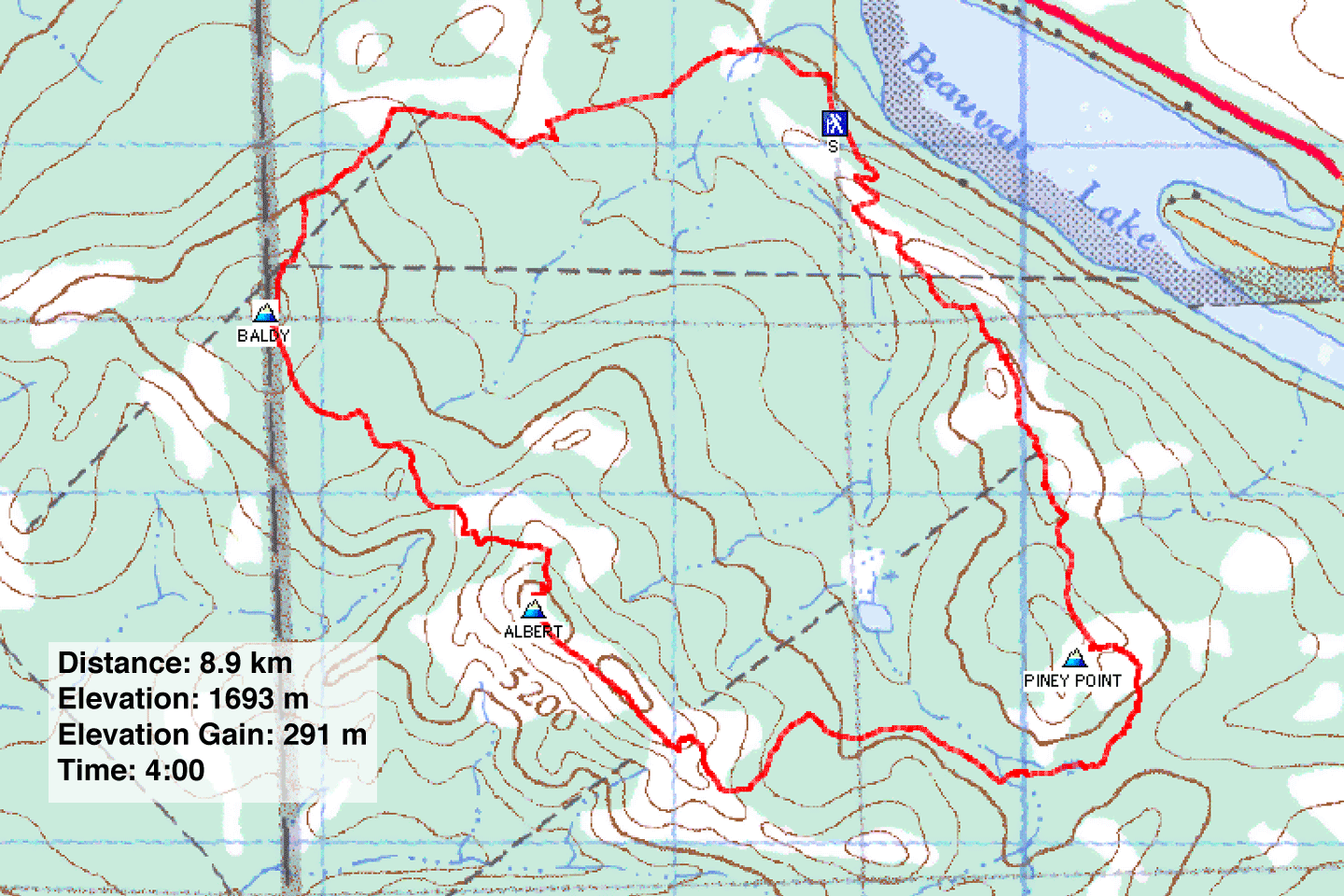 82 G/8 Beaver Mines