bobspirko.ca | Home | Canada Trips | US Trips | Hiking | Snowshoeing | MAP | About

Tunnel Mountain
Banff, Alberta
June 9, 2020
Distance: 4.3 km
Cumulative Elevation Gain: 270 m
It seems every hiker Dinah and I know has climbed Tunnel Mountain, so it was high time for us to hike this low mountain. Joining us in this modest effort, was our friend Joe McGeough.
Since Tunnel Mountain is situated on the edge of Banff Townsite, we didn't expect to find solitude. We weren't surprised to see cars parked at the lower trailhead on St Julien Way. If Tunnel Mountain Road hadn't been closed, we would have parked at the upper trailhead and saved ourselves from climbing an additional 70 m of elevation.
The broad trail begins with short switchbacks to the upper trailhead. After that, long switchbacks take over the job of gently climbing up Tunnel Mountain. There was little scenery at first, and then clearings gave way to views of Bow Valley stretching west. On the final, long switchback to the summit, the view switches to the east side, although trees only permit glimpses of Bow Valley.
The summit is partially treed, but on a bluff, there are unobstructed views west. But any sense that you've aligned yourself with nature and escaped civilization is lost when you see lawn chairs and information signs nearby. We spent several minutes on the top before heading back down the trail.
With its broad paths and low elevation, Tunnel Mountain is a casual outing rather than a serious undertaking. Not only were Dinah and I glad to finally climb it, but we were also happy to bring Joe along: it was his first day of hiking in Banff National Park.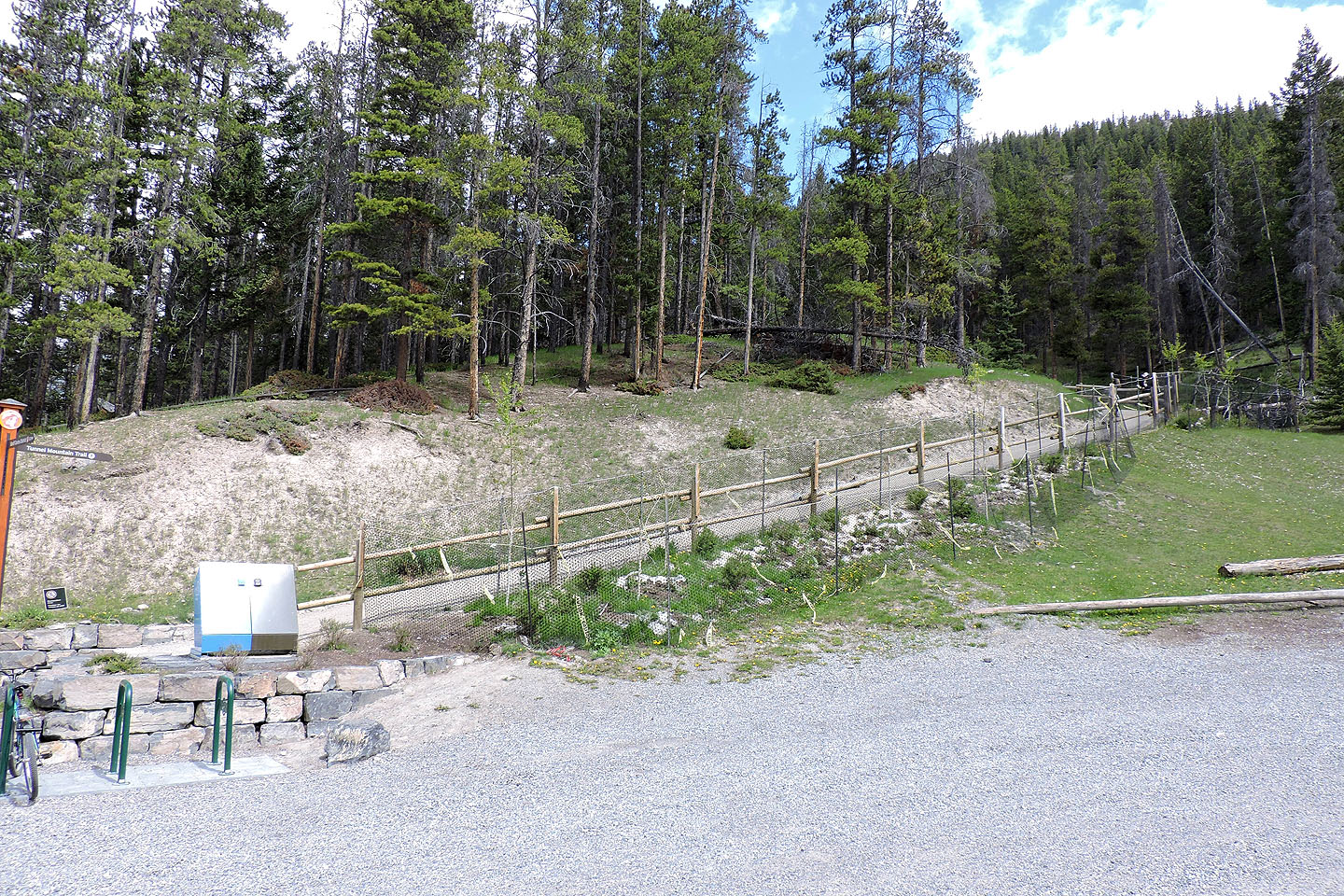 Lower trailhead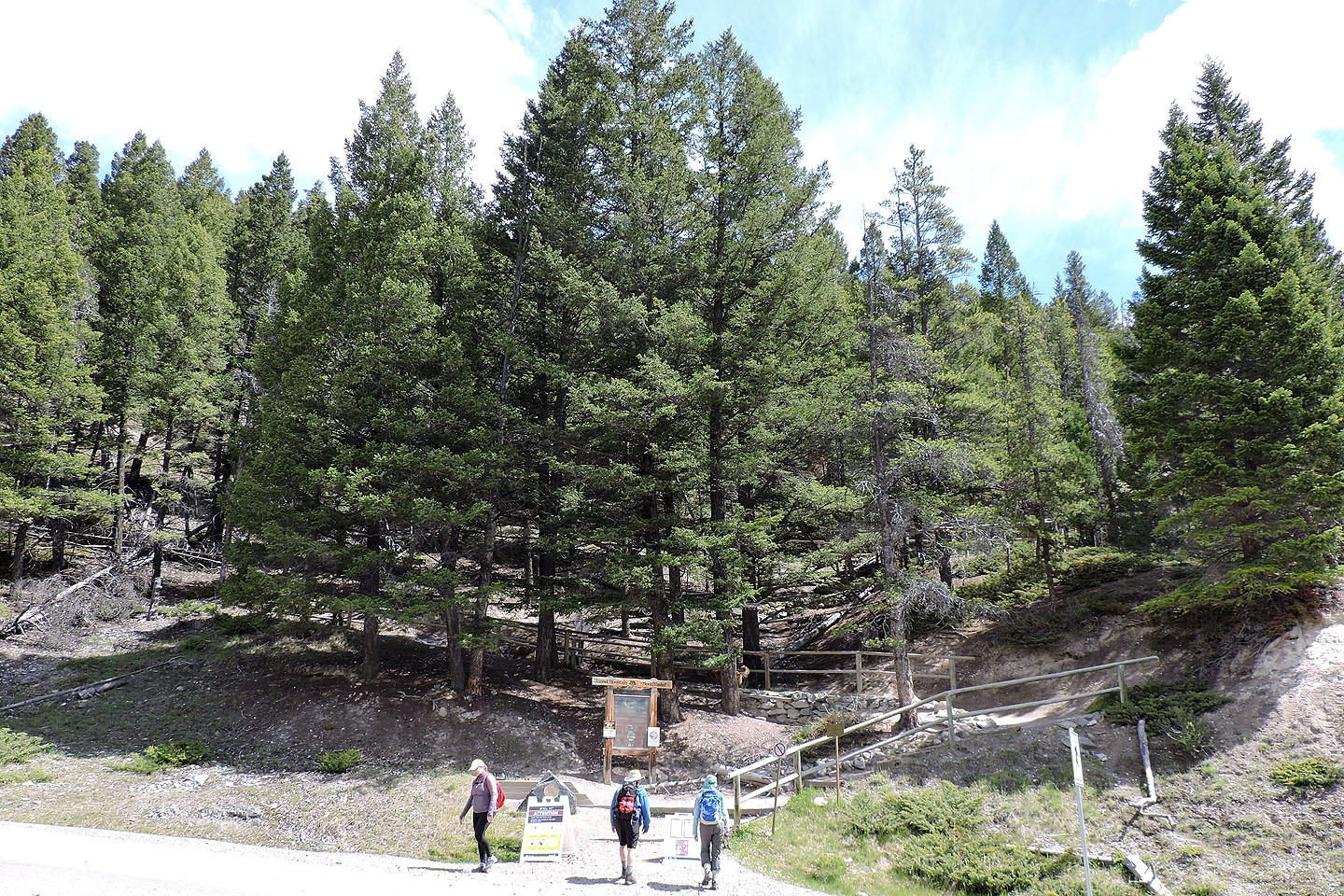 Upper trailhead is 70 m above the lower trailhead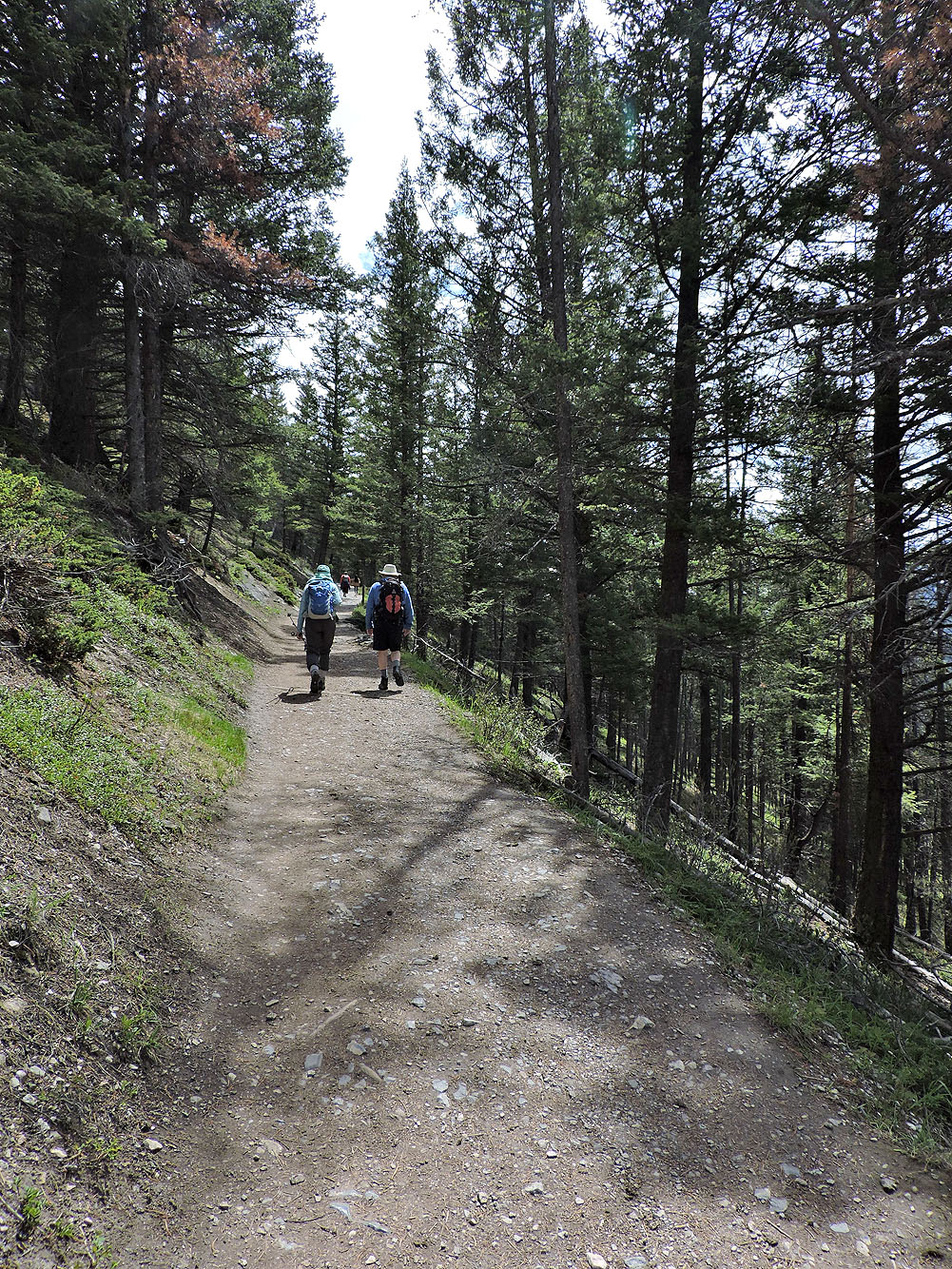 Walking up the first long switchback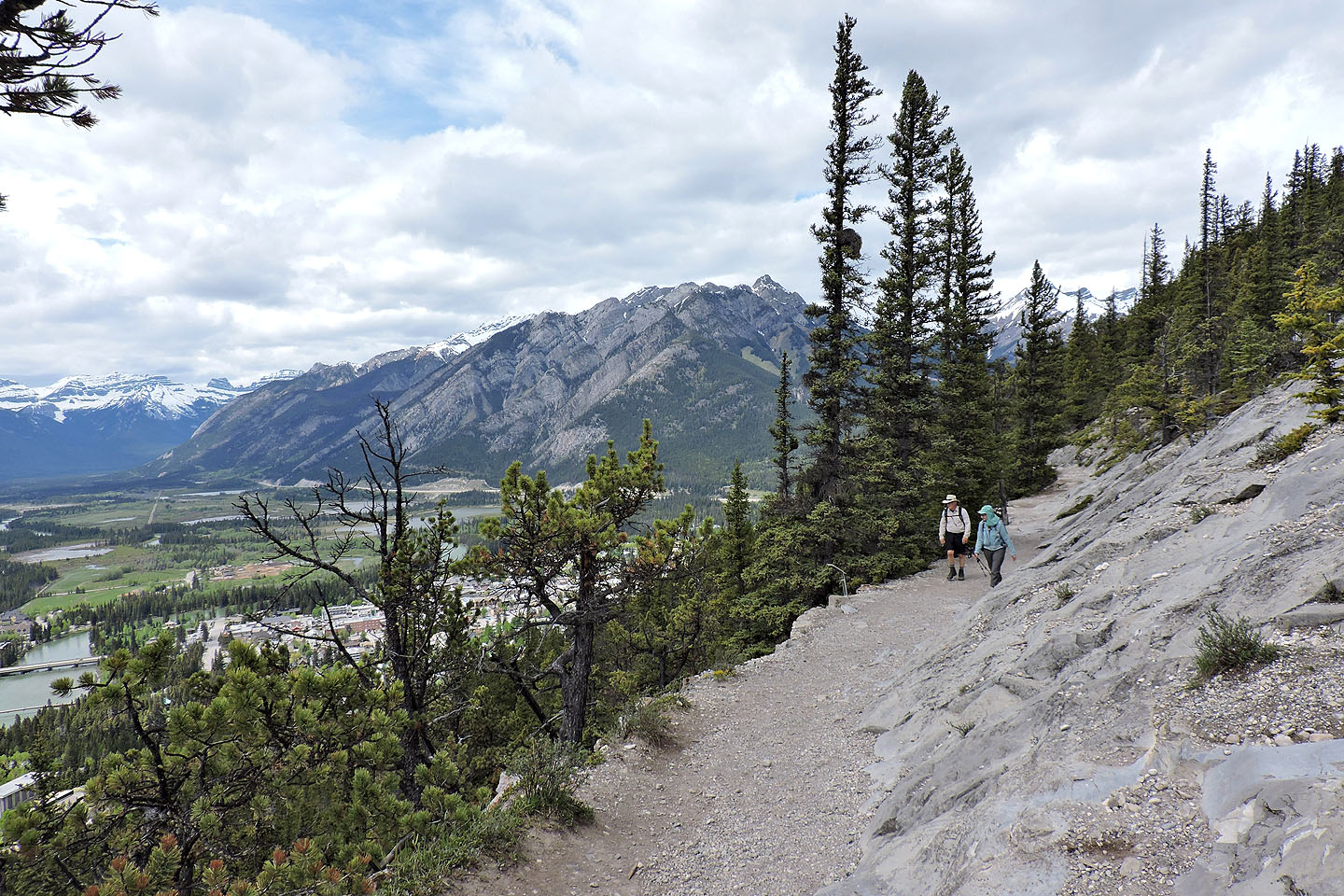 Mount Norquay in the background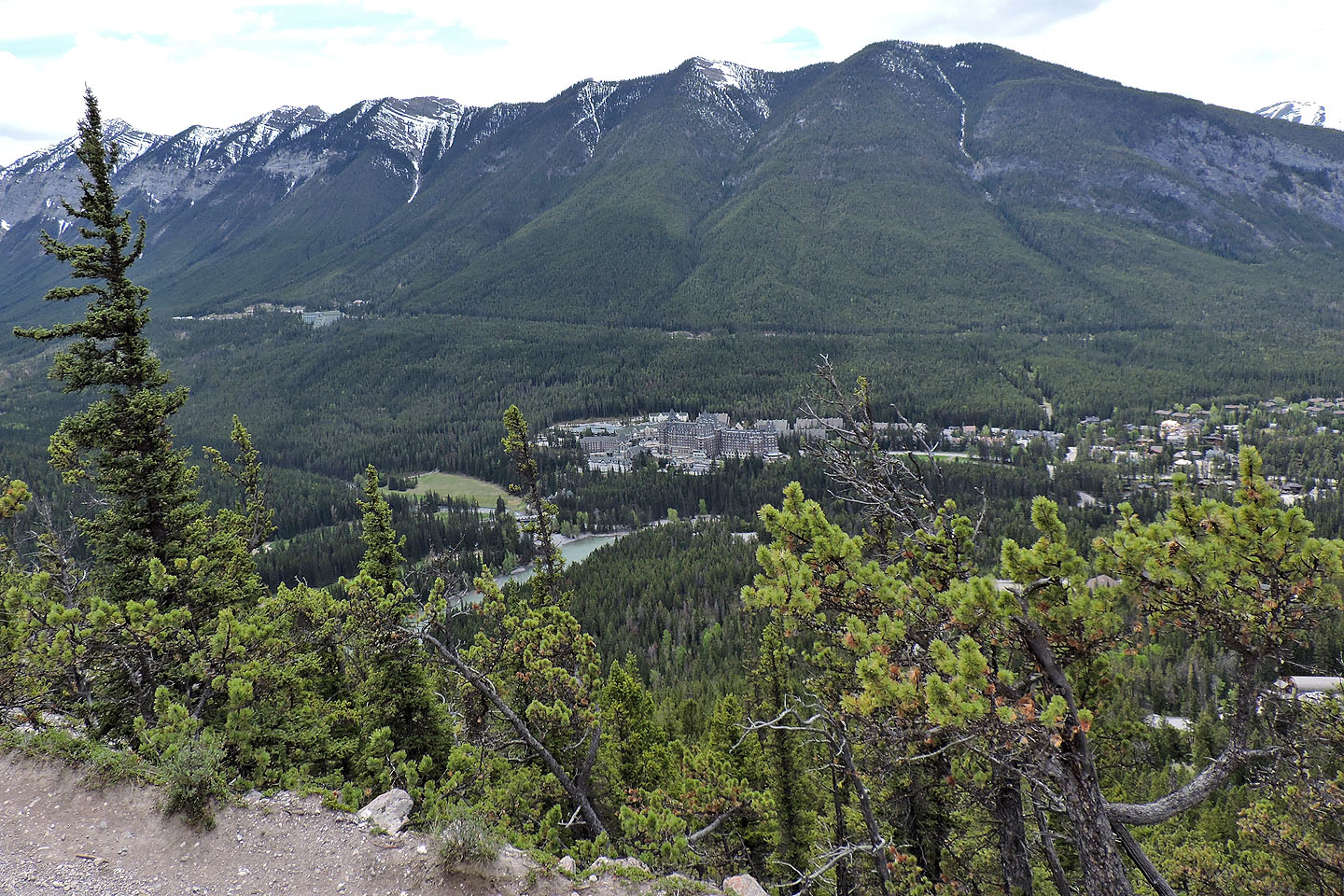 Sanson Peak (second point from the right)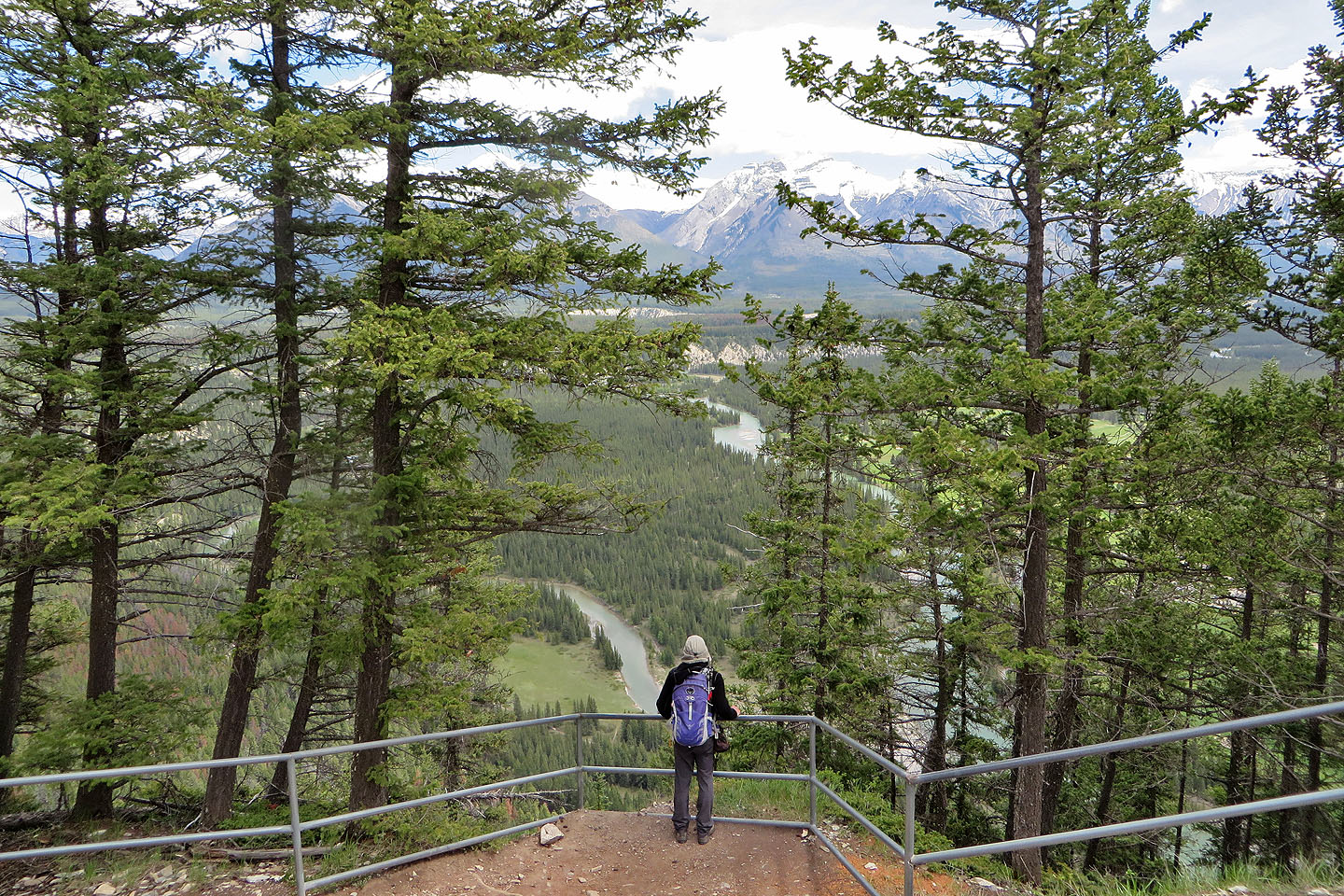 Stopping at one of the viewpoints on the east side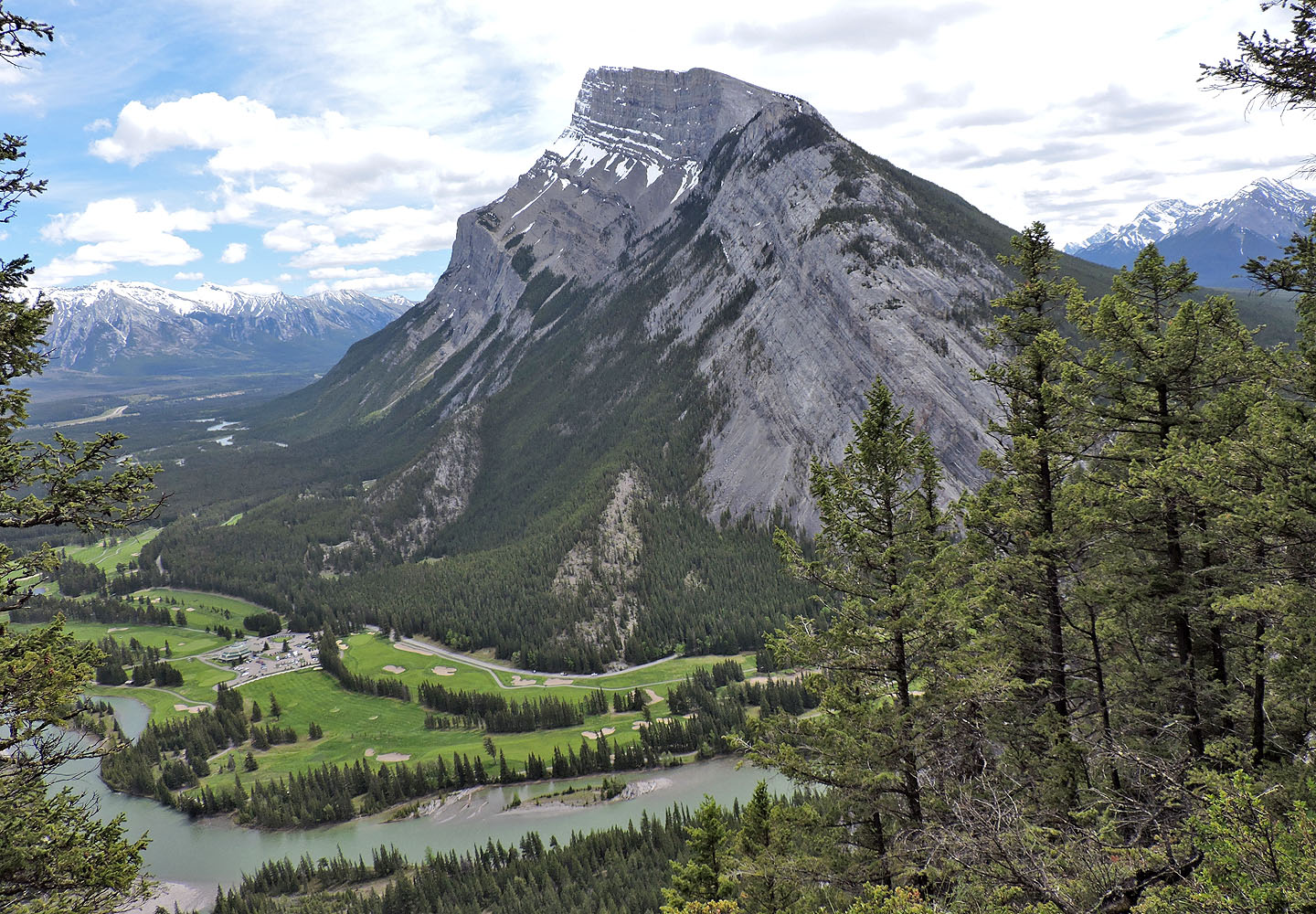 Mount Rundle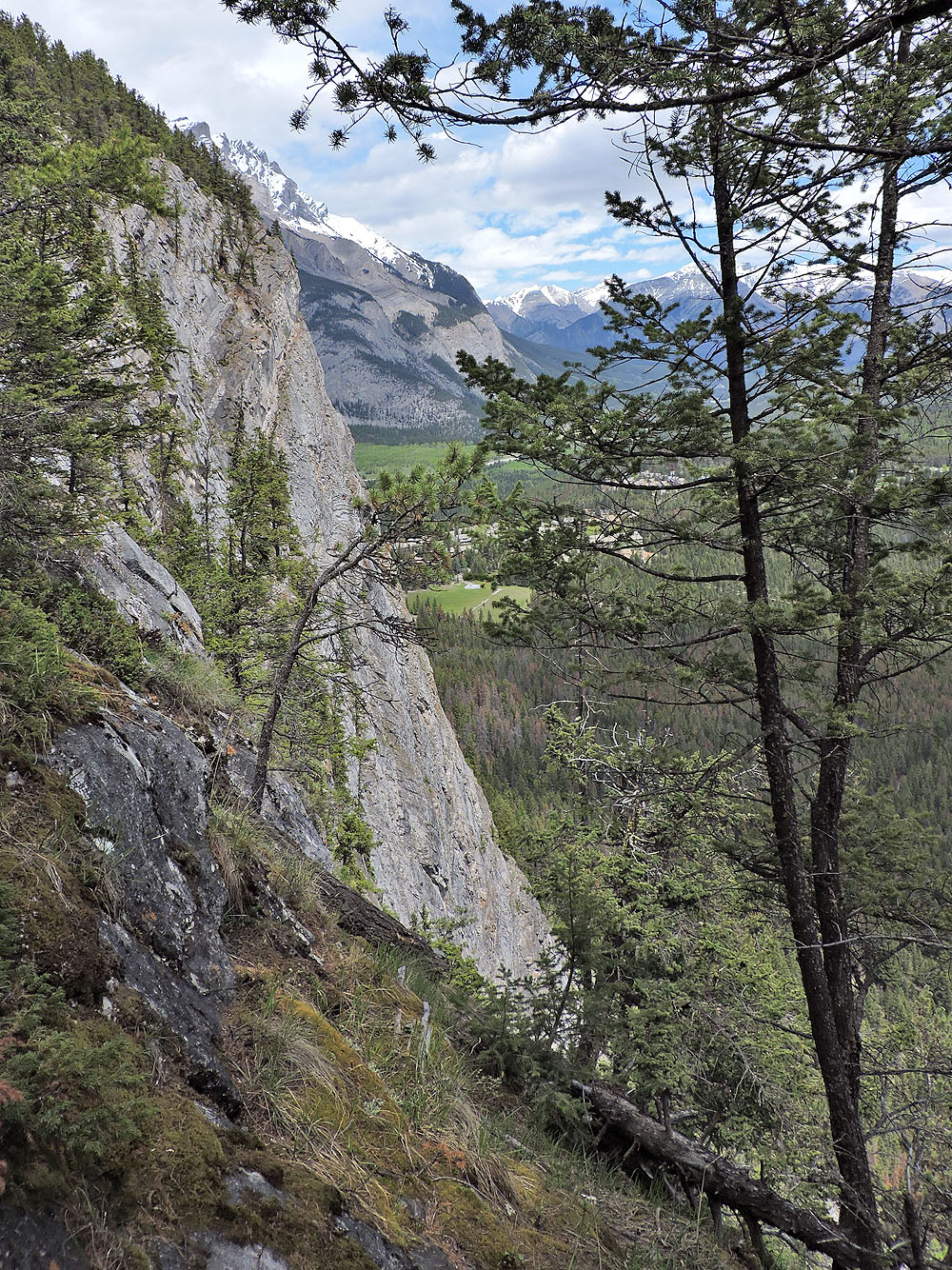 The east face of Tunnel Mountain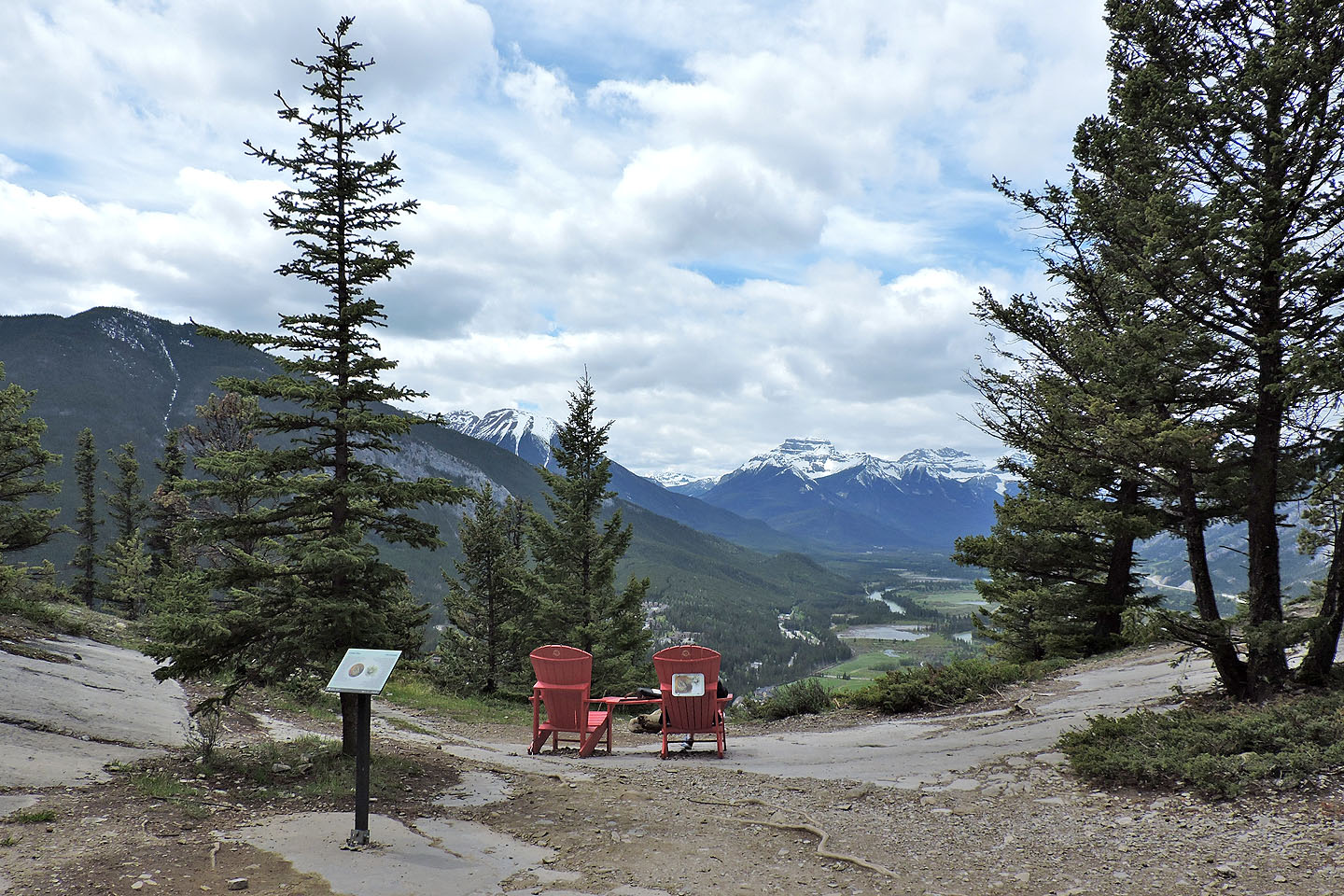 Just below the summit there are lawn chairs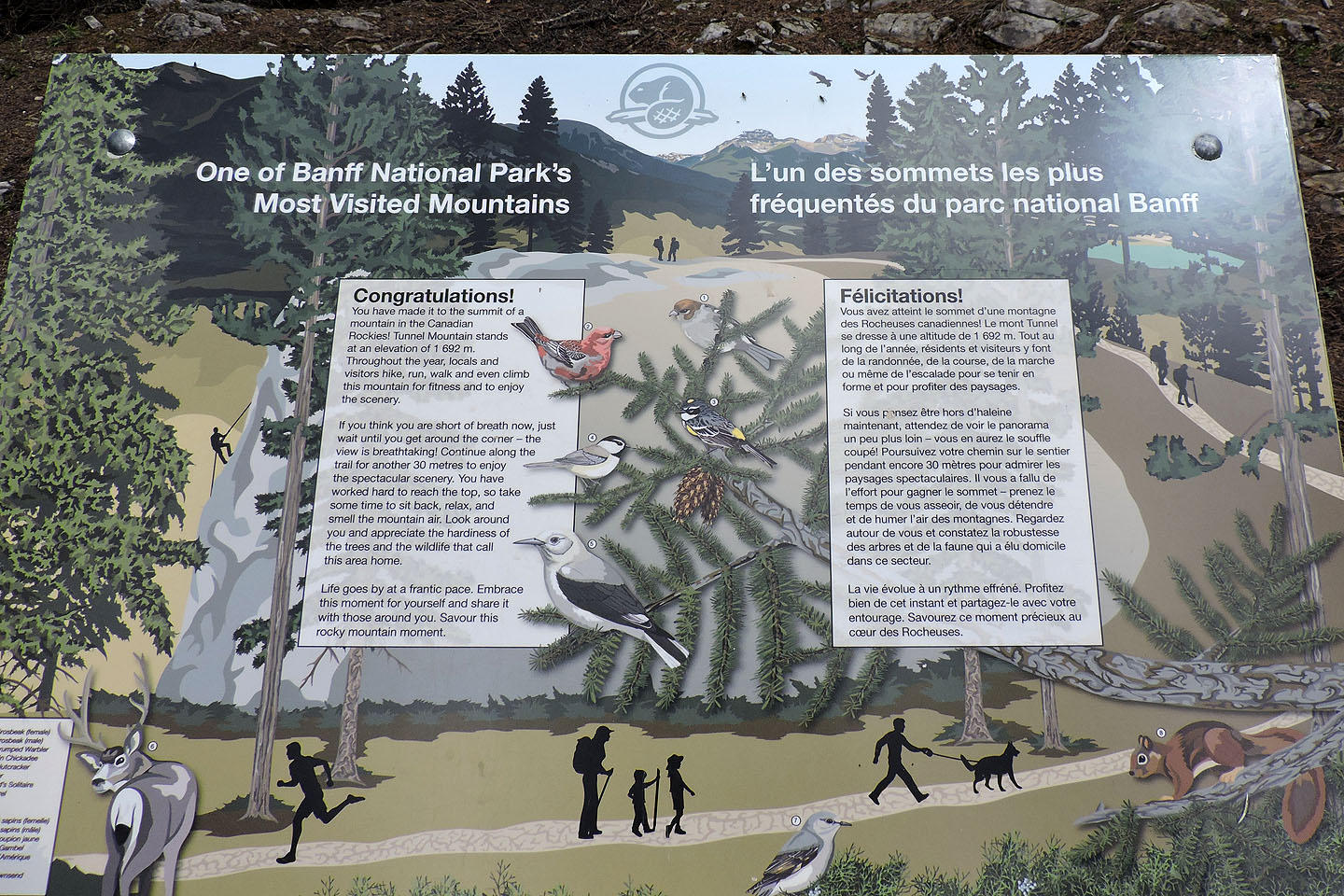 One of two info signs on the summit. If you want to see the other one, you'll have to climb the mountain!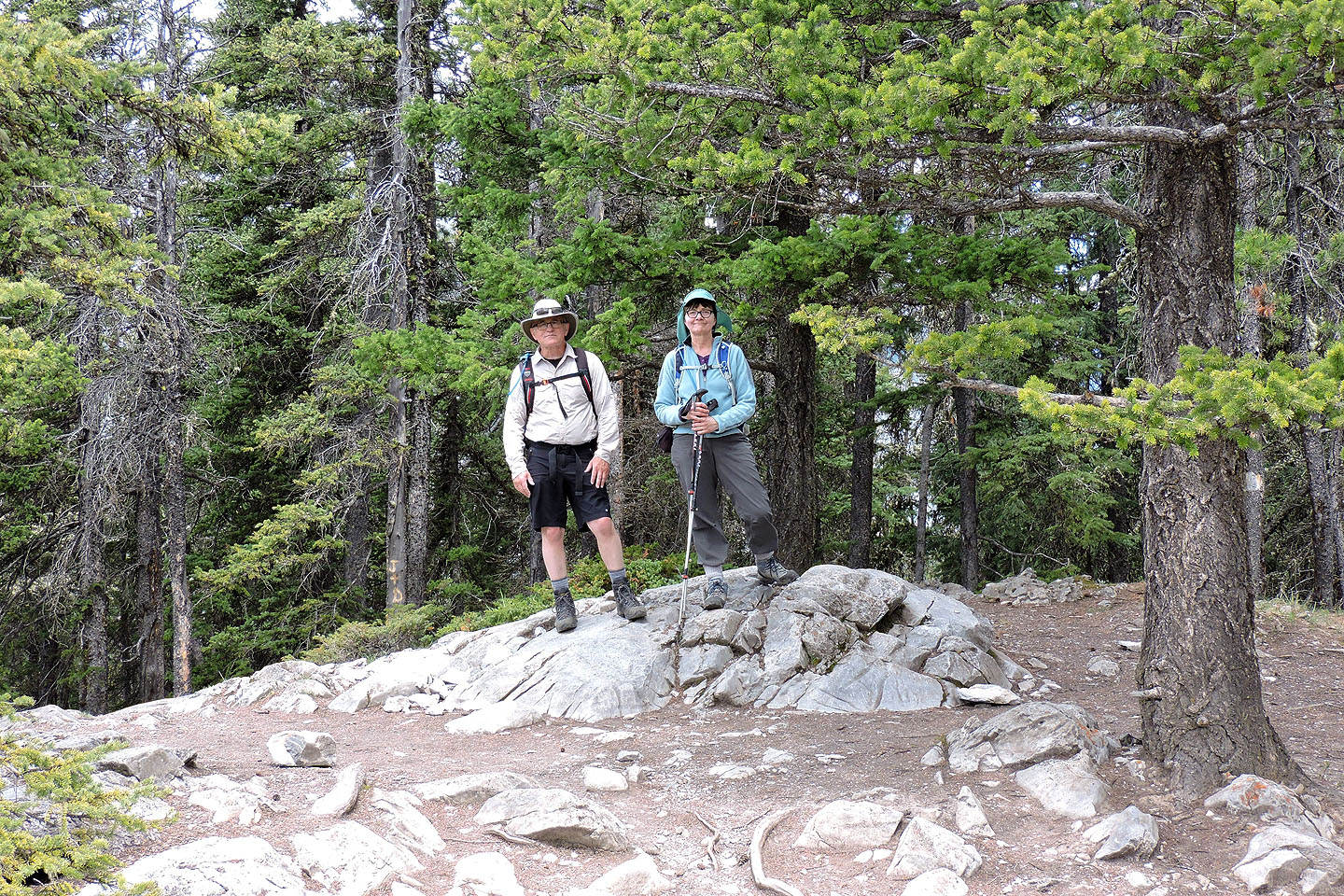 Joe and Dinah on the summit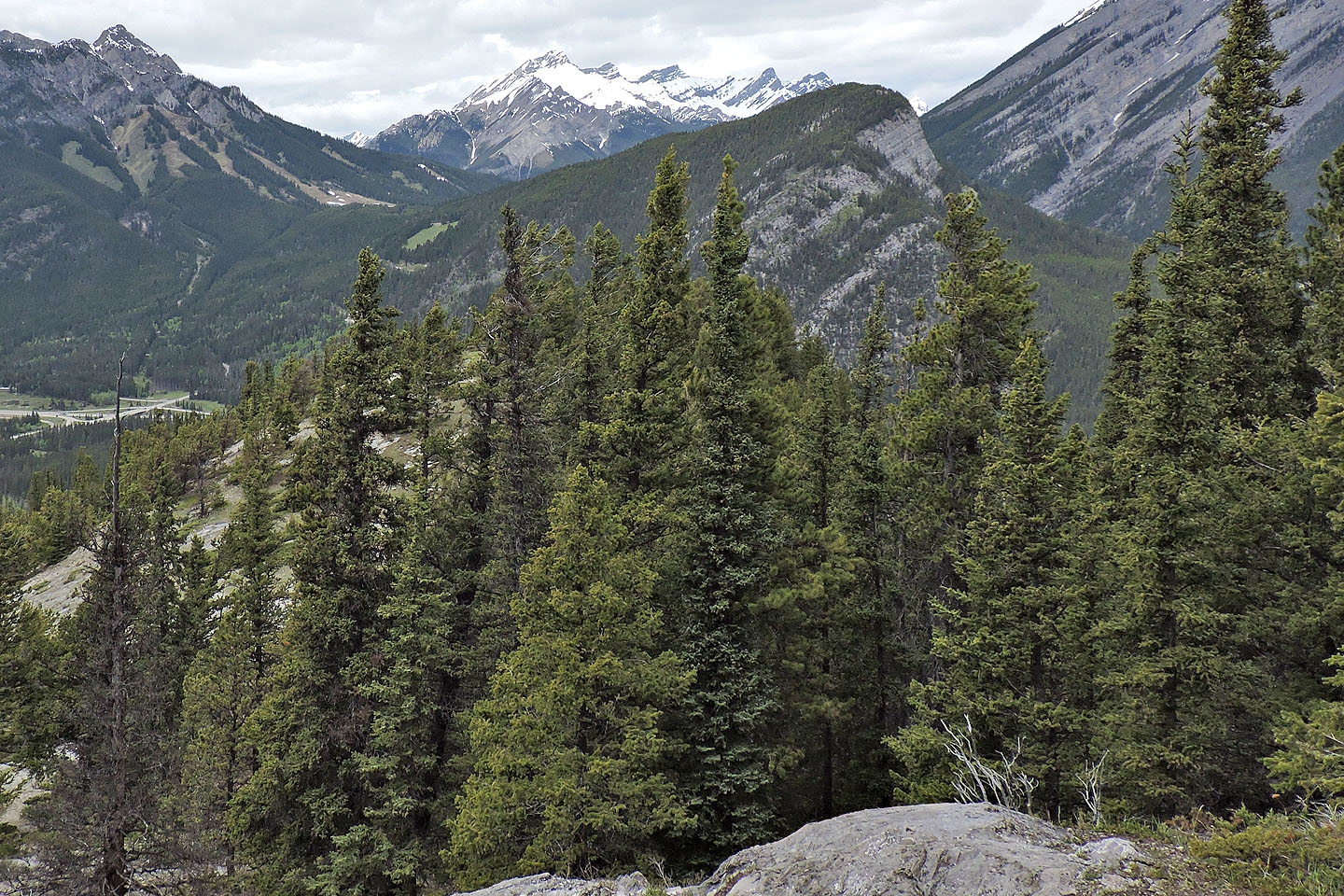 Stoney Squaw Mountain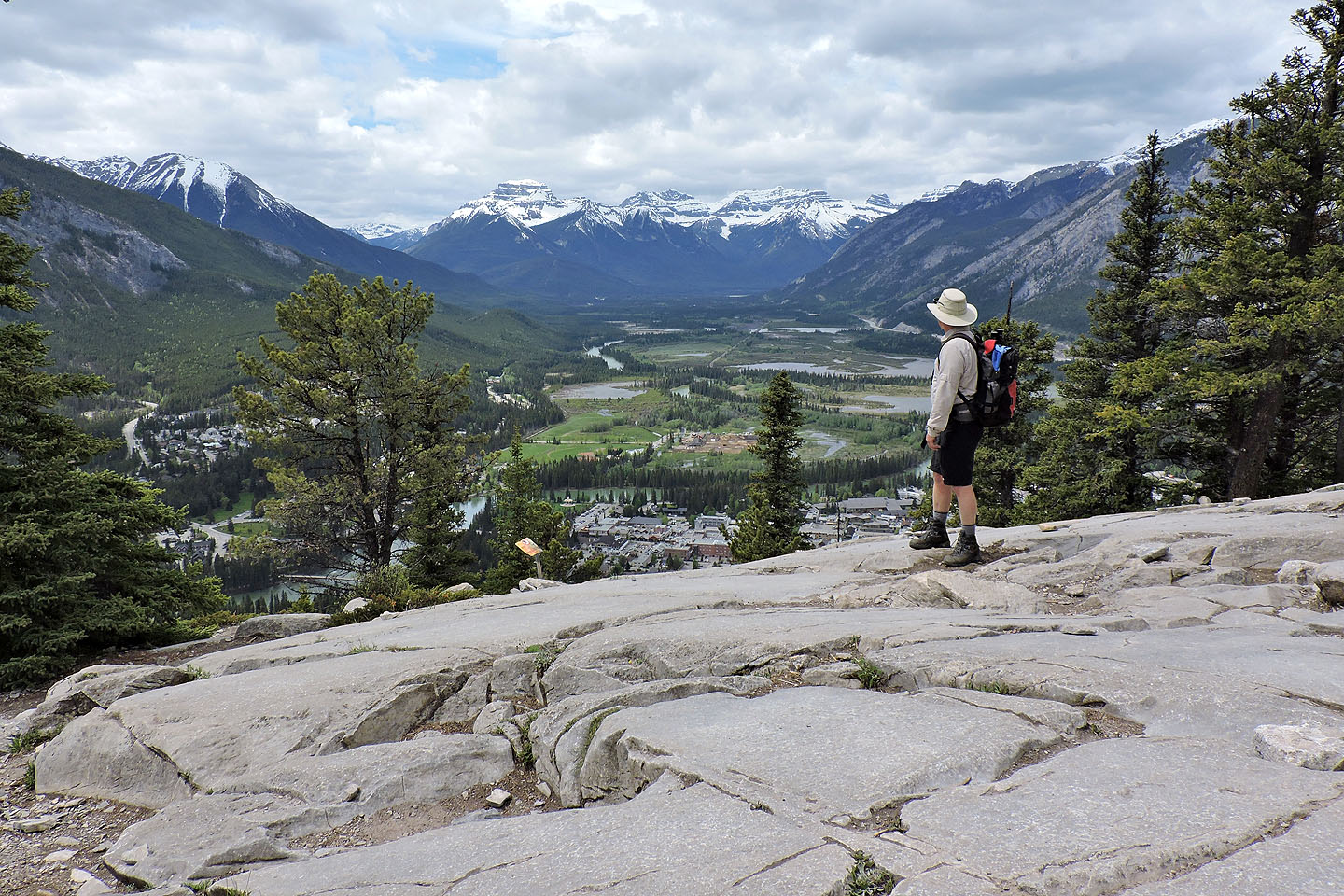 Joe looks down Bow Valley from the bluffs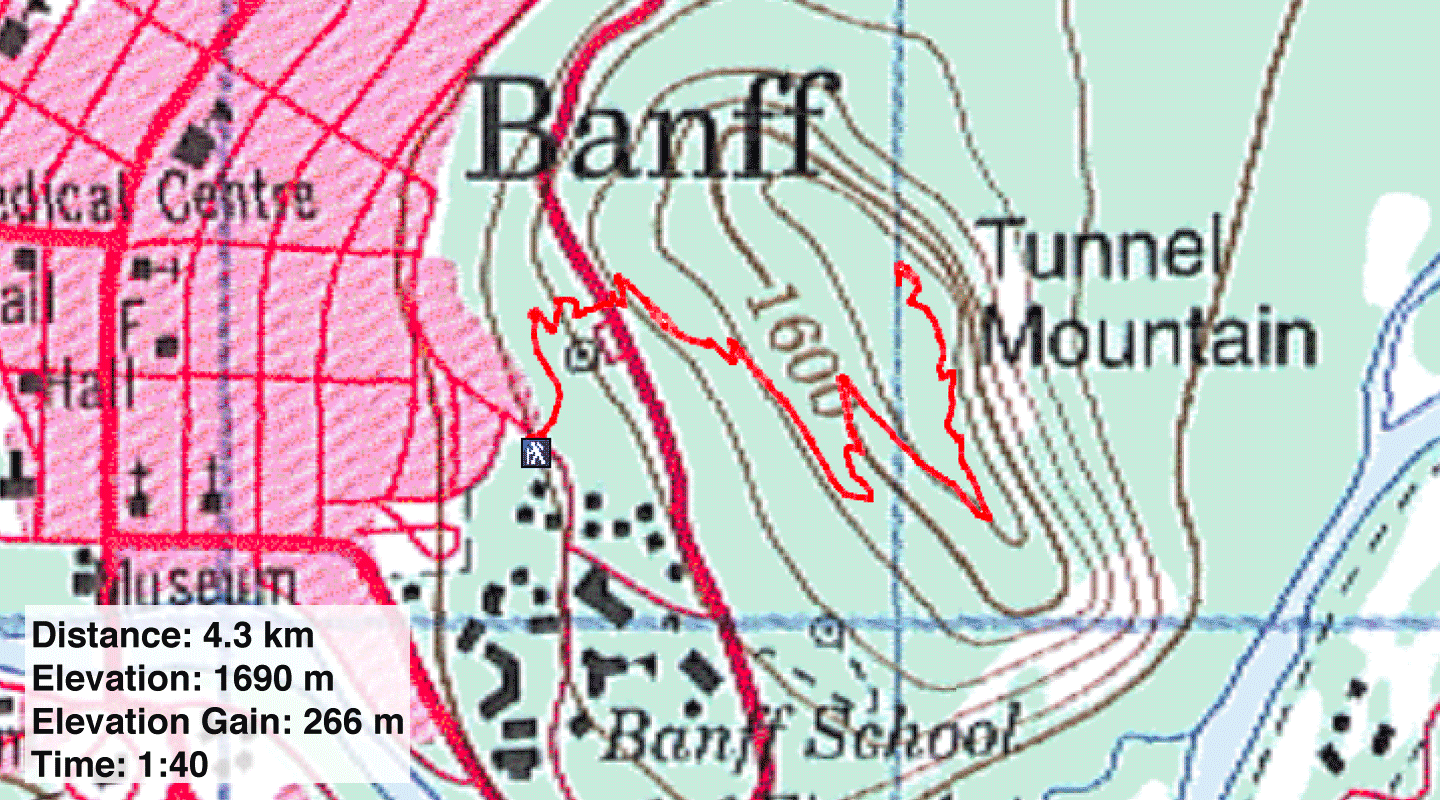 82 O/2 Banff