bobspirko.ca | Home | Canada Trips | US Trips | Hiking | Snowshoeing | MAP | About

Stoney Squaw Mountain
Banff National Park, Alberta
June 9, 2020
Distance: 4.5 km
Cumulative Elevation Gain: 233 m
Stoney Squaw Mountain and Tunnel Mountain are sometimes hiked back-to-back: the two short, easy trips are minutes from Banff townsite. They are also peaks that Dinah and I never got around to doing. And since our friend Joe McGeough was interested in getting back into hiking, we invited him along. Moreover, this would be a treat for him as he had never hiked in Banff National Park.
Of the two trailheads, Stoney Squaw is easier to get to. And that's where Dinah and I met Joe, in the ski resort parking lot at the top of Mount Norquay Road. The three of us grabbed our packs and started up the trail.
We followed the trail as it gently climbs through the forest. A few hundred metres from the summit, a couple of trails split off, apparently going nowhere, but the main trail takes a sharp hairpin turn and is signed. A while later, we passed a break in the trees that permitted a view of Sulphur Mountain but nothing else. The forest also strangled summit views. The 2004 edition of Don't Waste Your Time in the Canadian Rockies describes a sweeping view from Stoney Squaw: "You'll see Banff townsite, the Bow Valley running east to west..." and much more. But times have changed. That view has shrunk down to a keyhole in the forest: we could only see Mount Inglismaldie and Mount Girouard in the east.
To make a loop, we continued northwest along the trail. Like the ascent, the descent is largely treed, although there is a nice view of Mount Norquay near the end. We returned to the parking lot and tossed our gear into our cars. We paused to watch big horn sheep on the road before driving to Tunnel Mountain just 15 minutes away.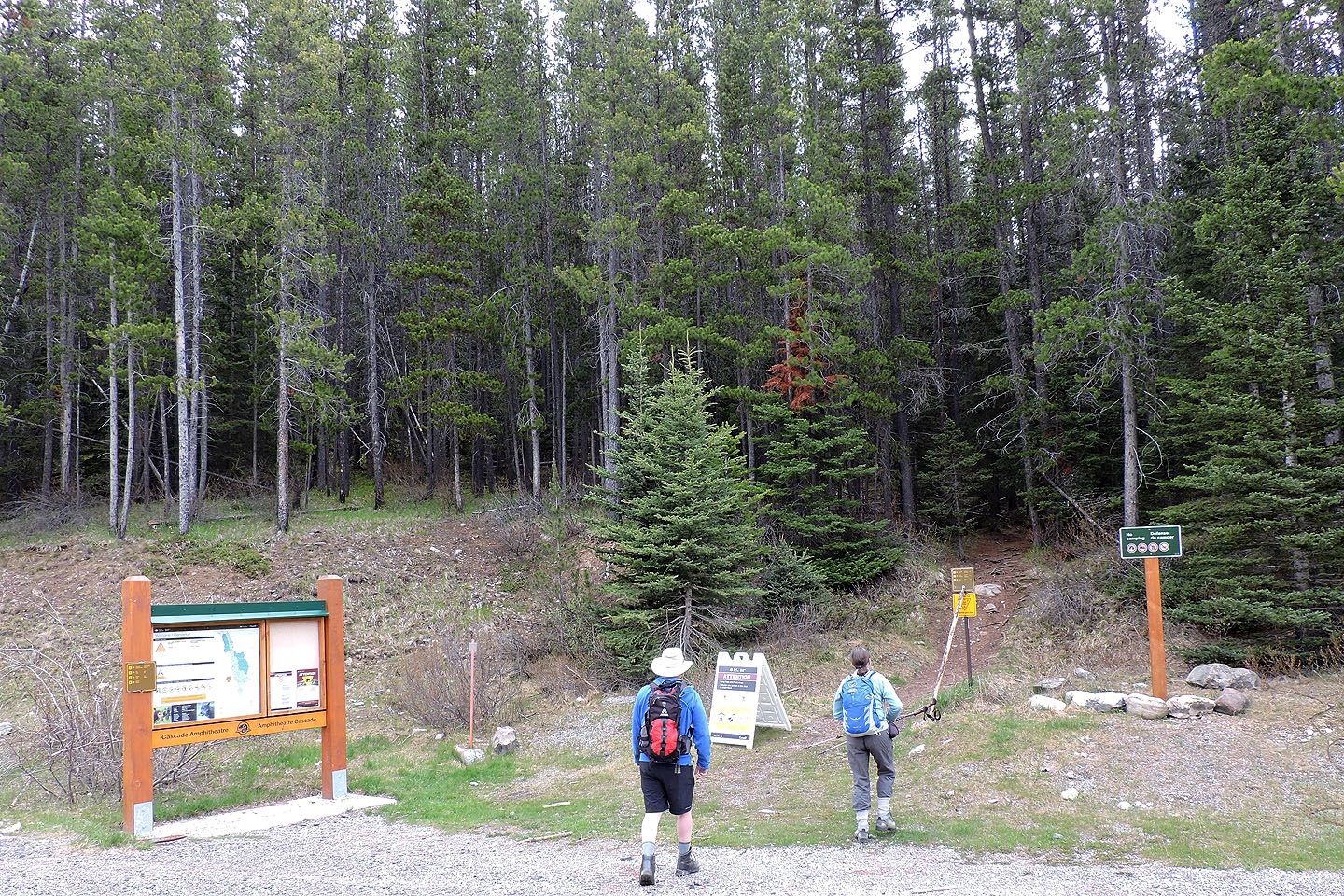 The trailhead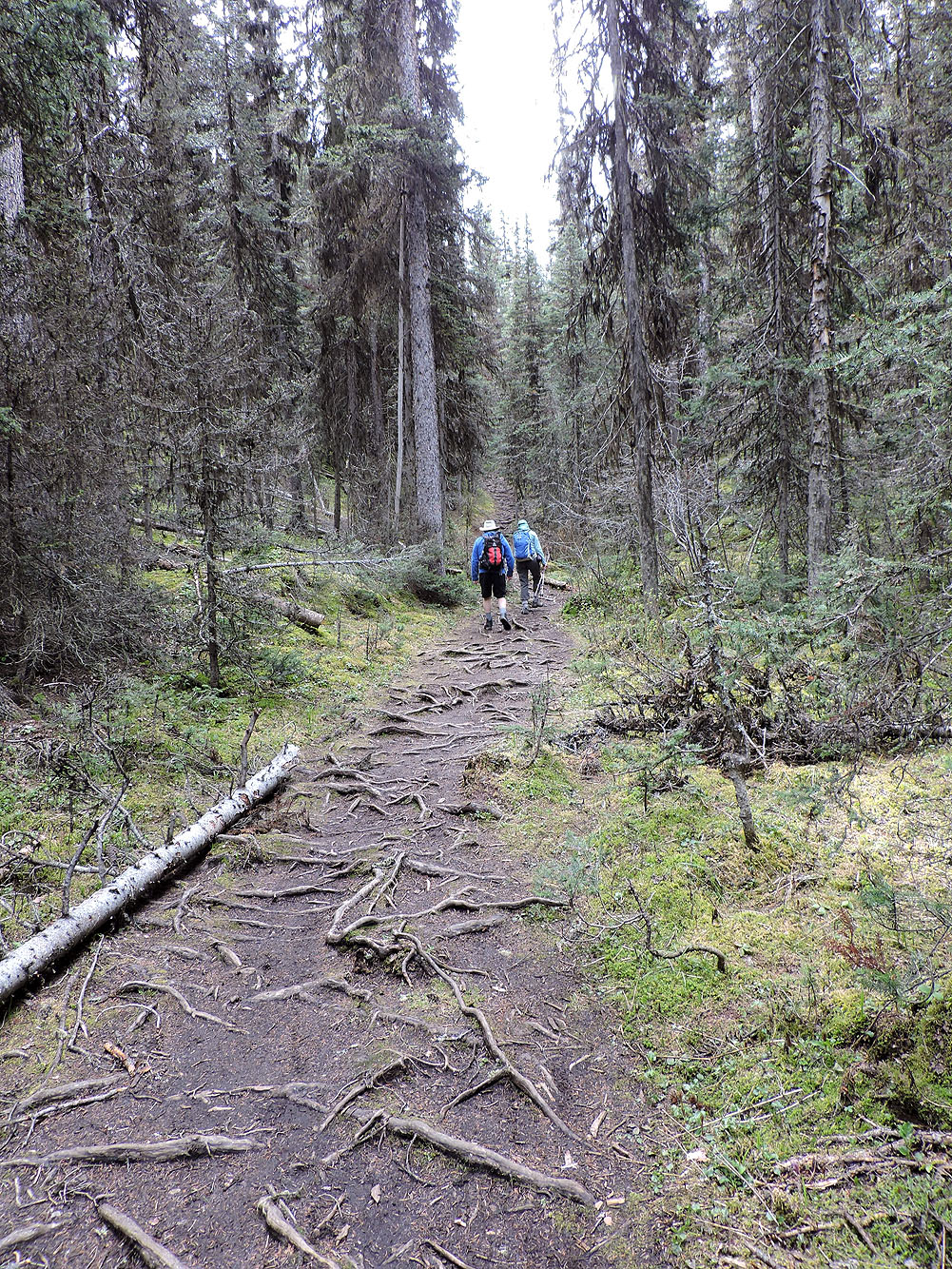 Hiking up the rooty trail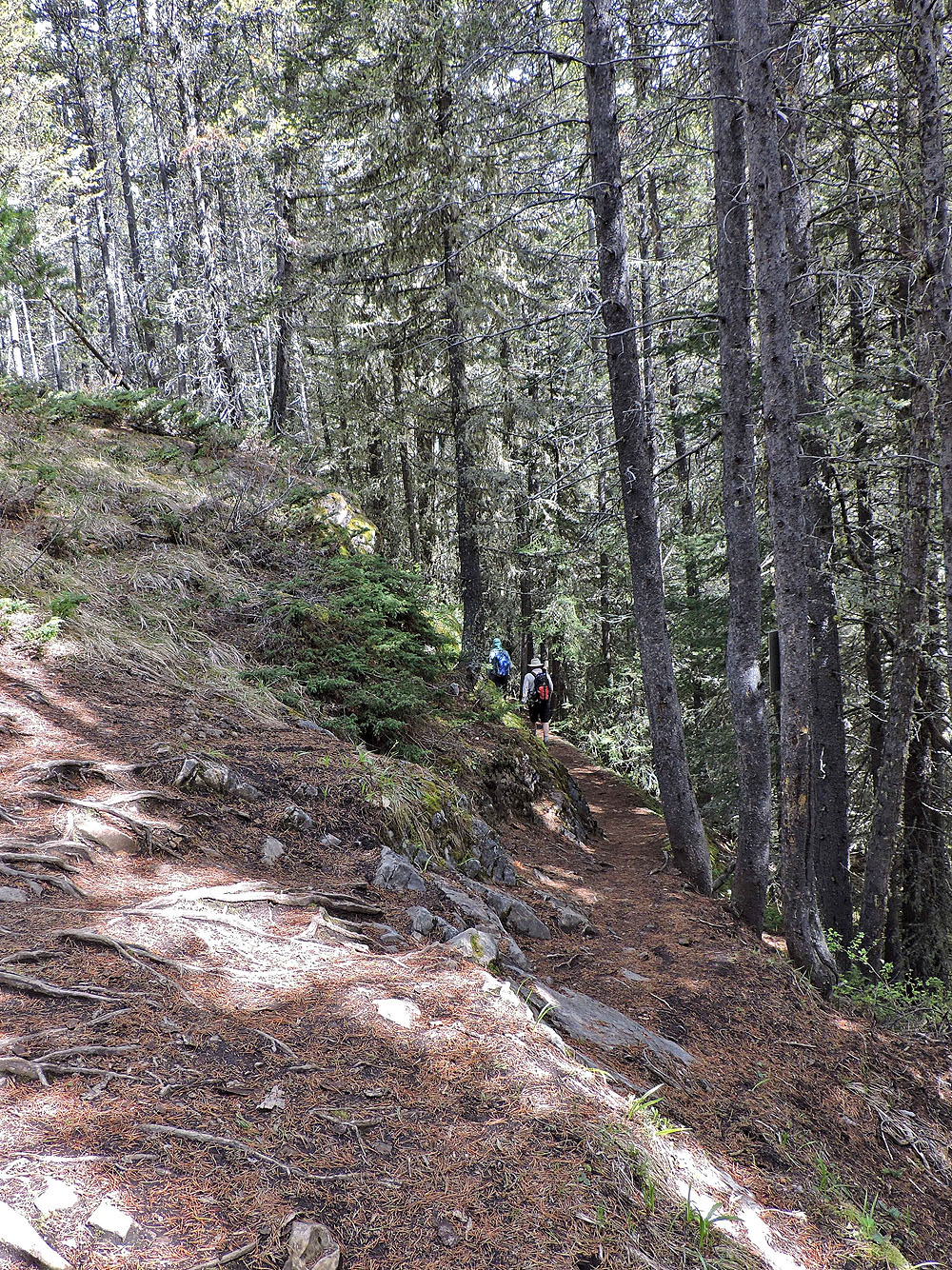 A few hundred metres before the summit, the trail makes a hairpin turn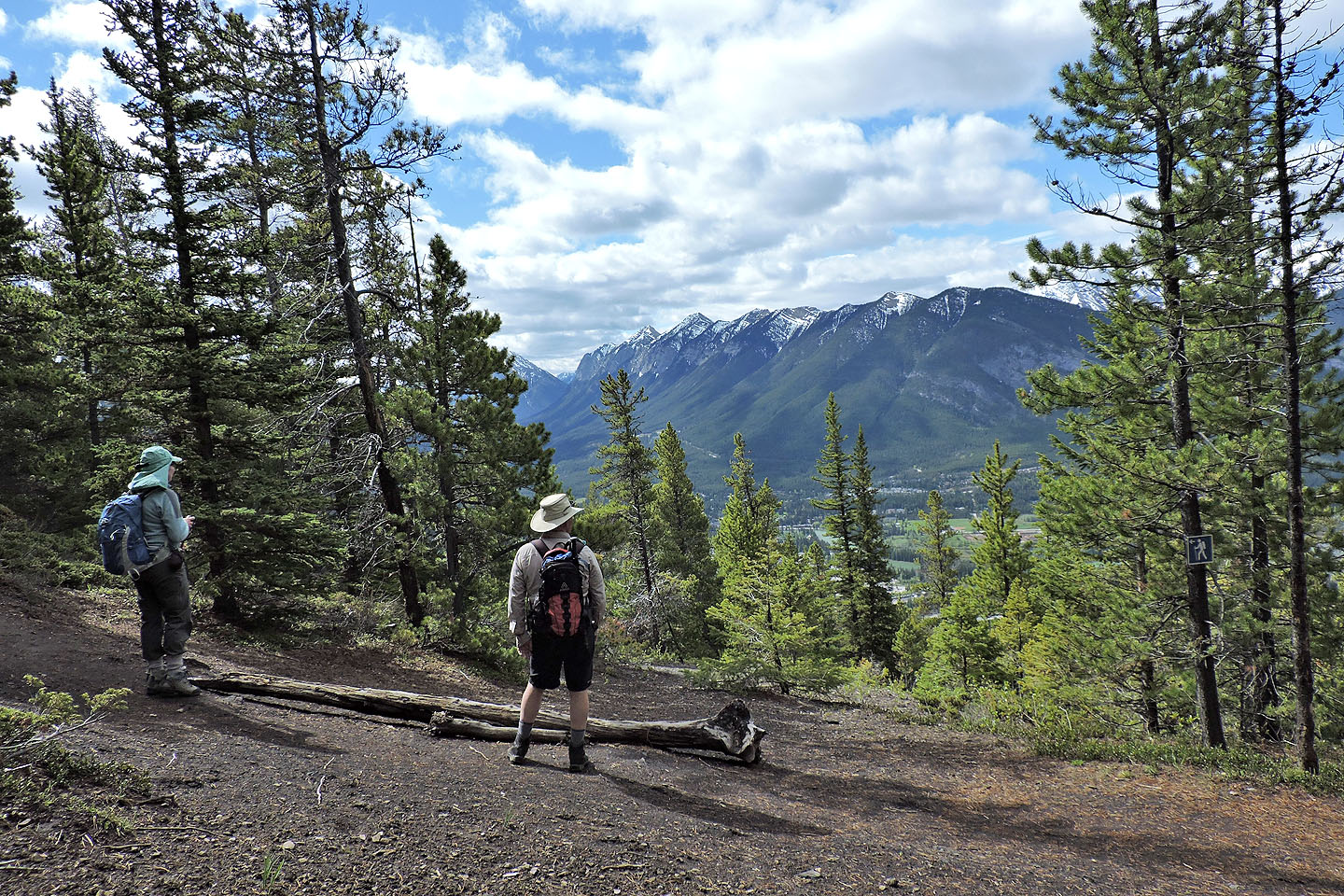 Sulphur Mountain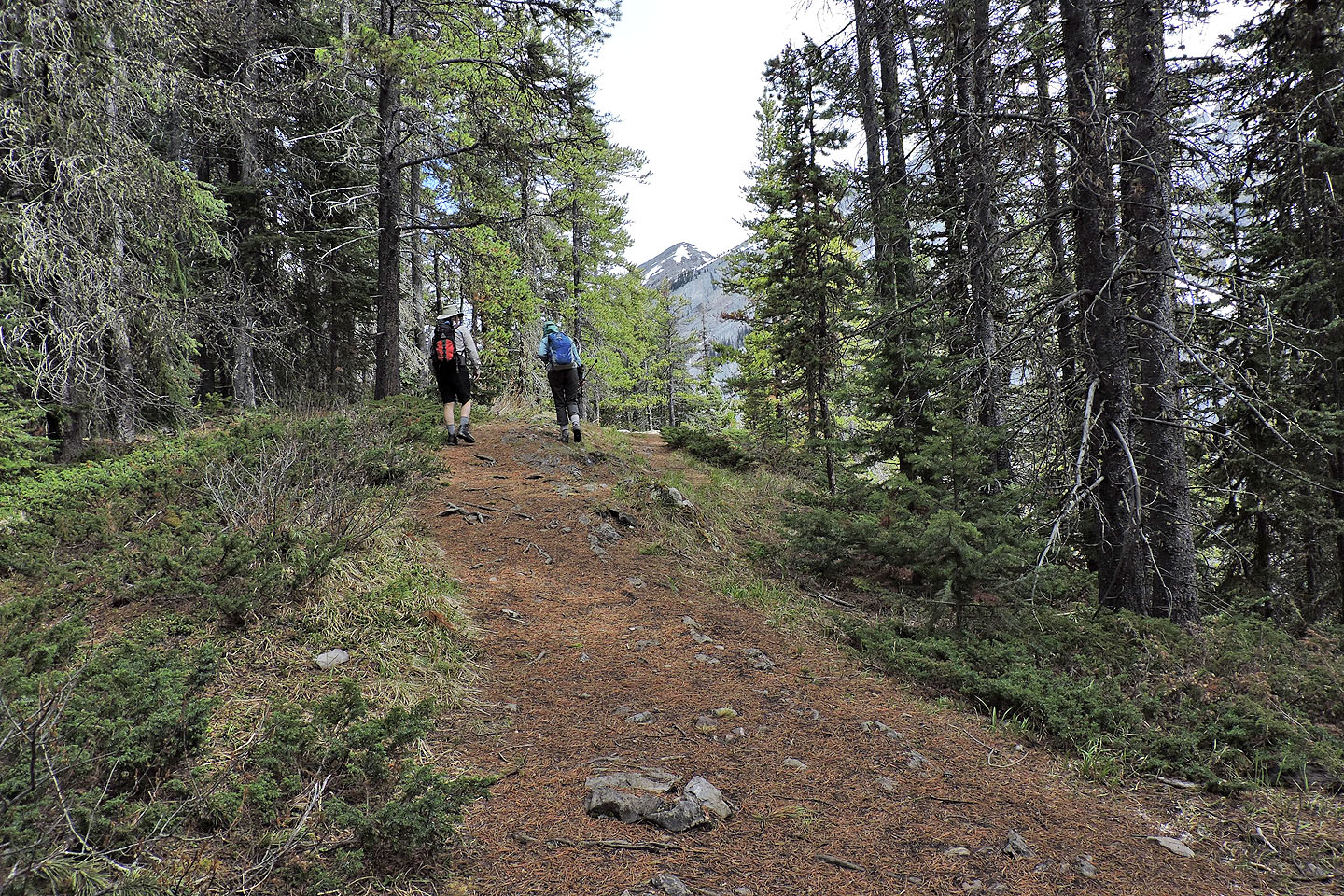 Arriving at the summit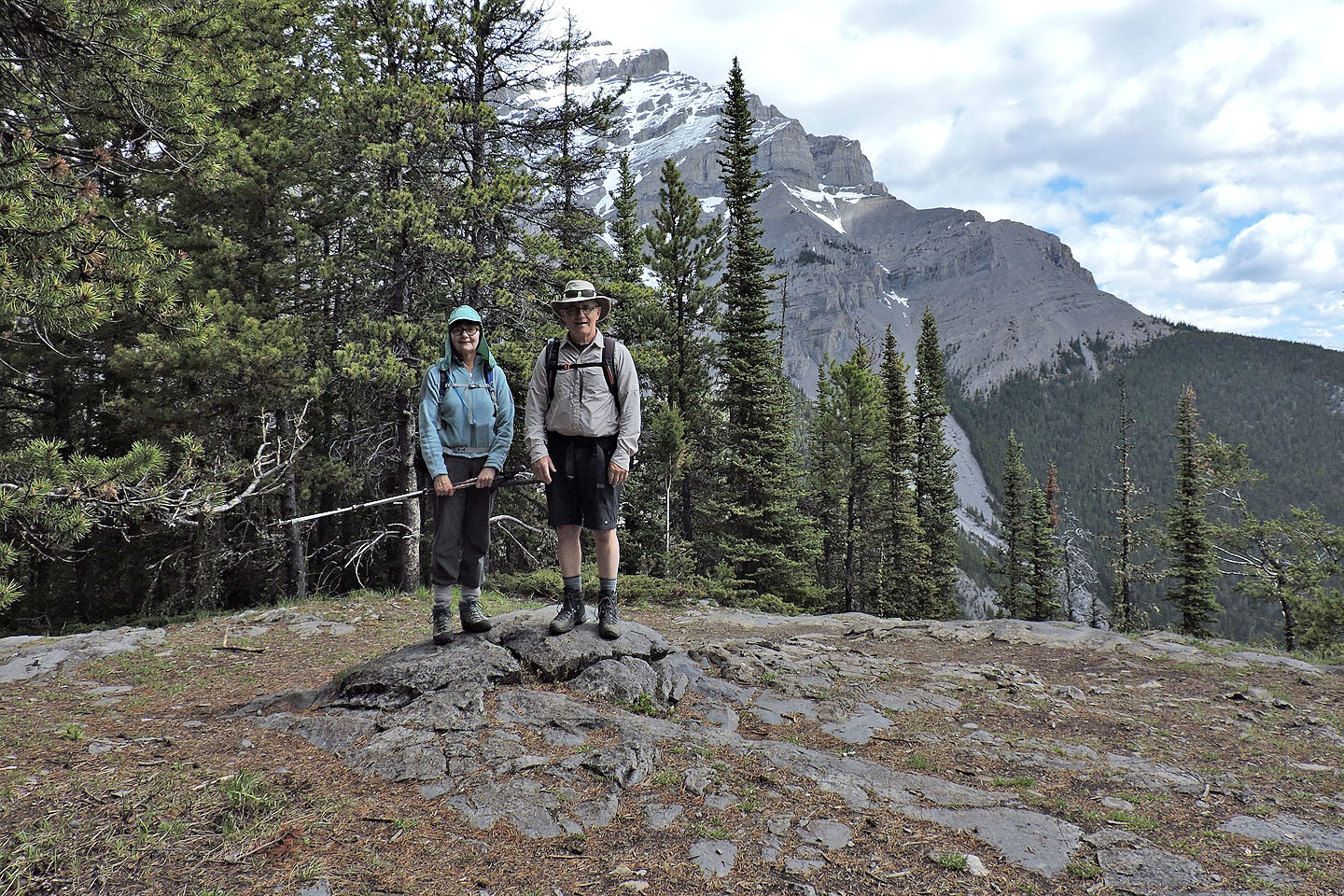 Dinah and Joe on the summit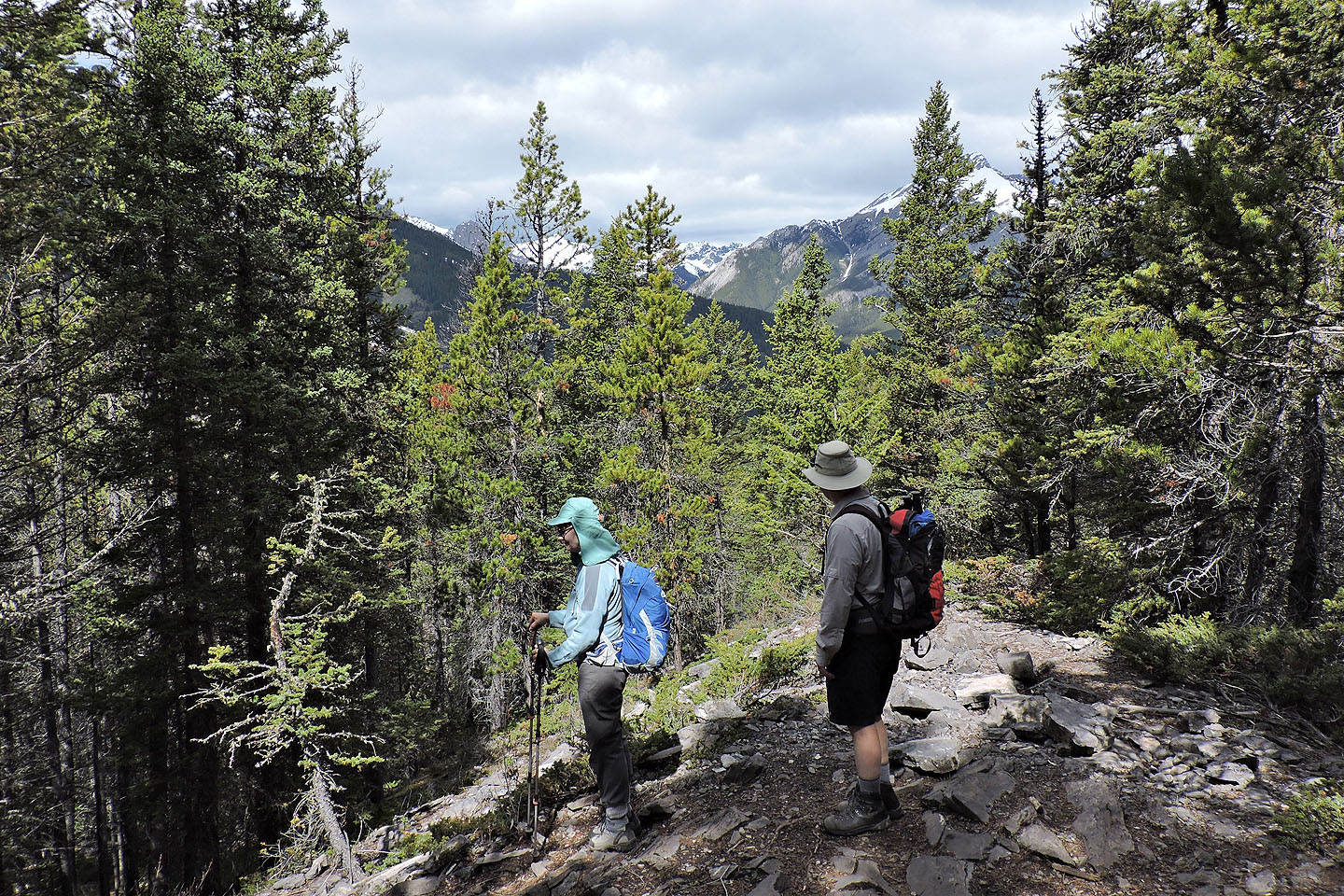 Heading down, we passed a small break in the trees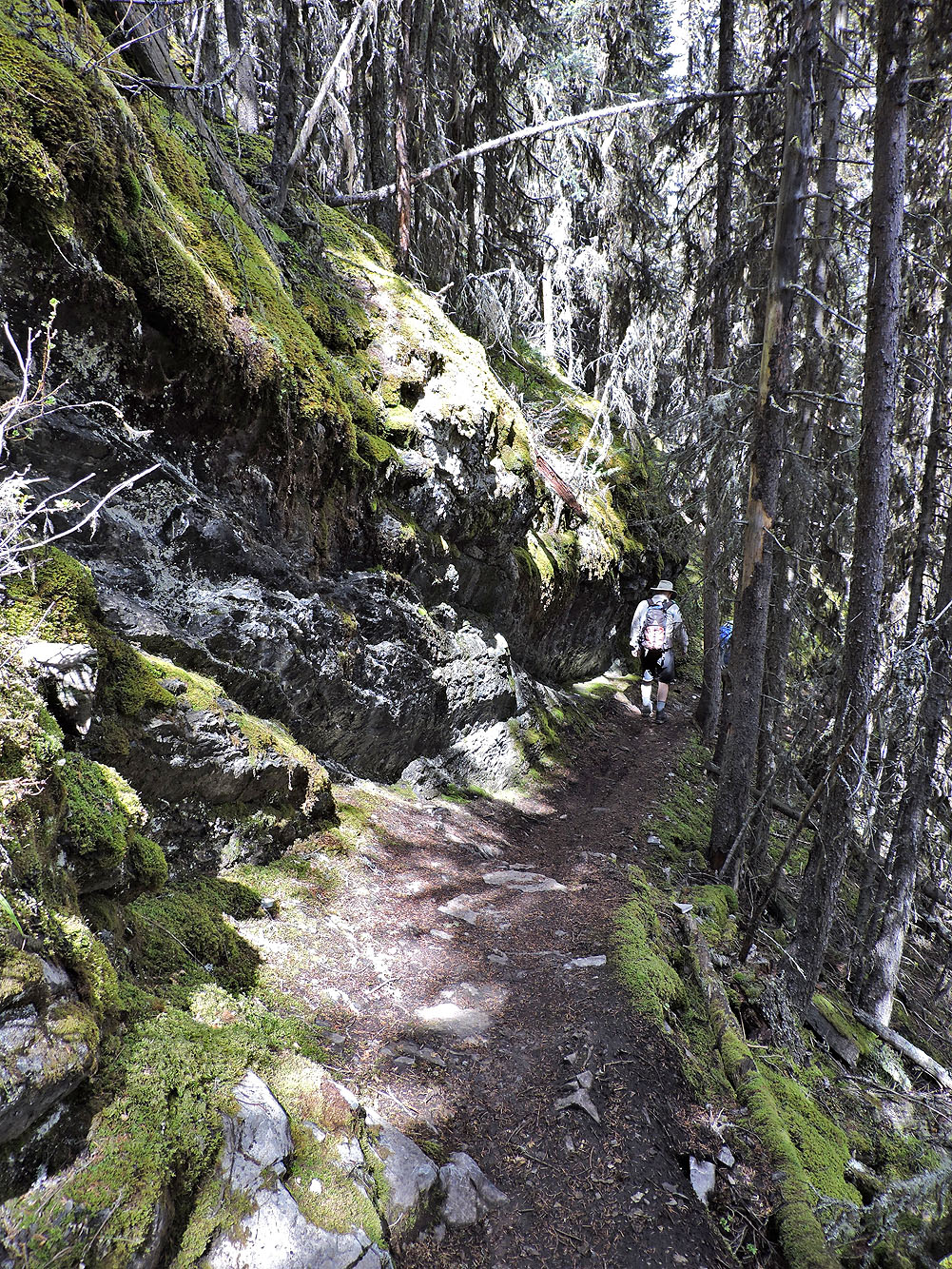 A short rock wall breaks the monotony of trees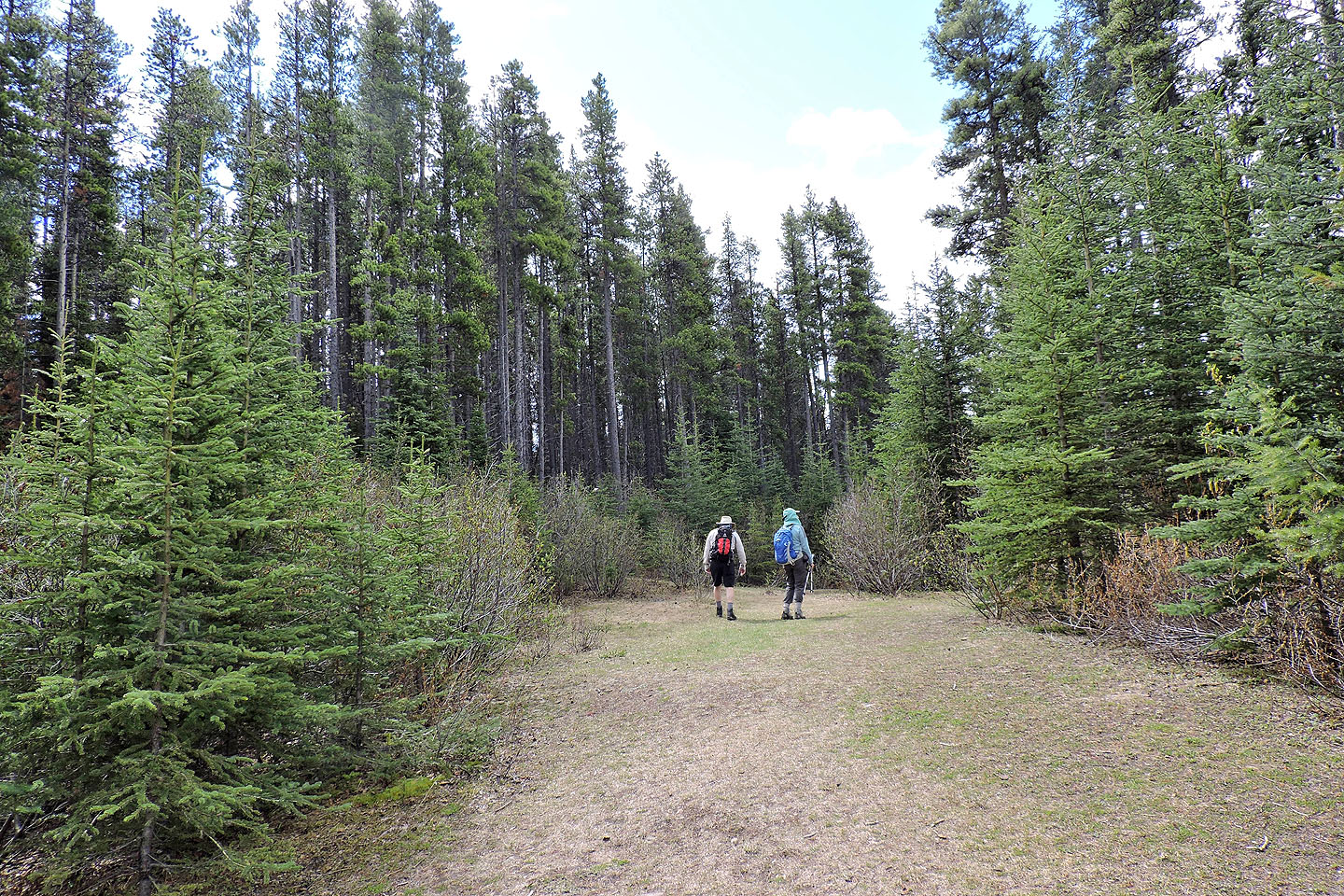 The path comes to a broad trail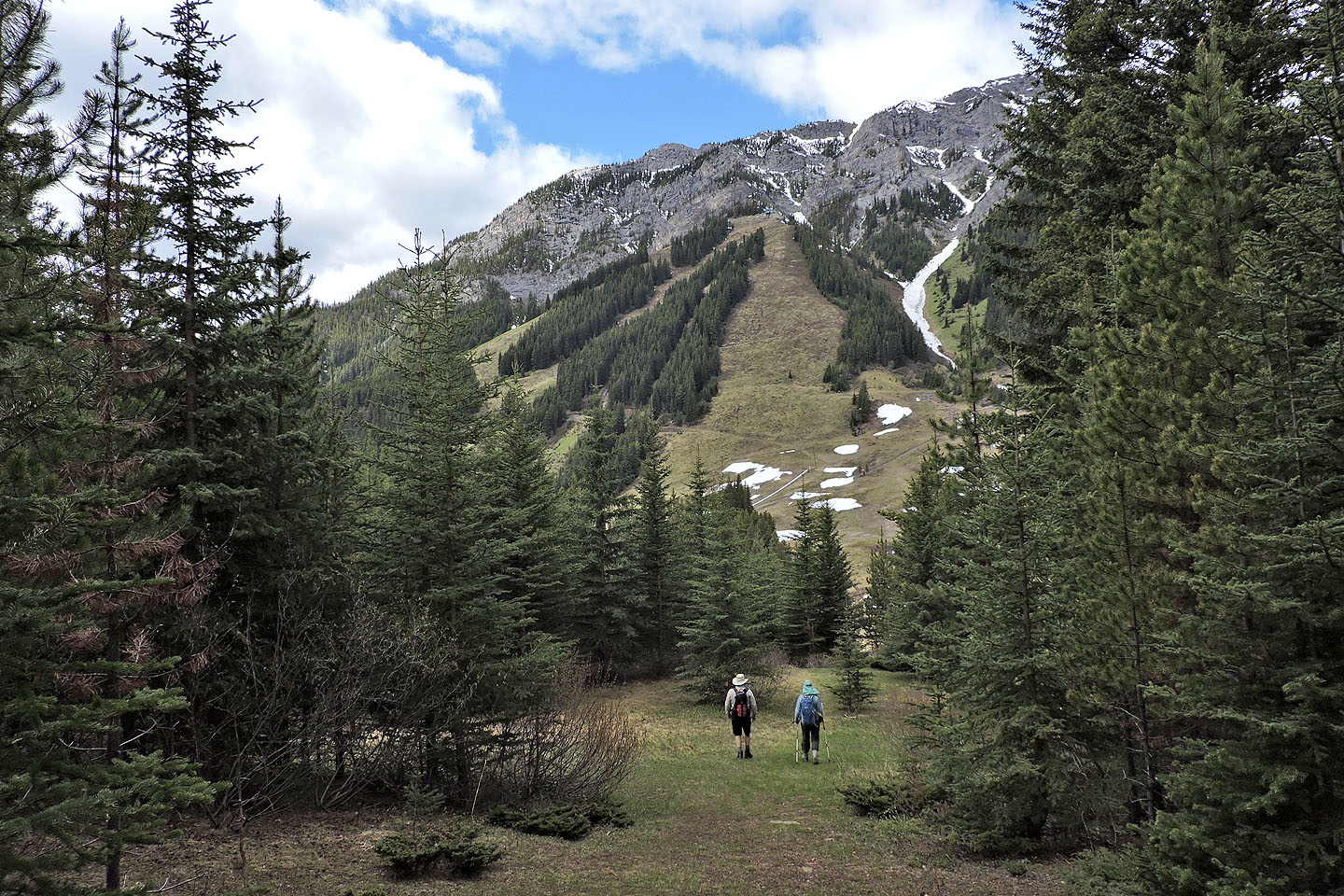 Mount Norquay ski slopes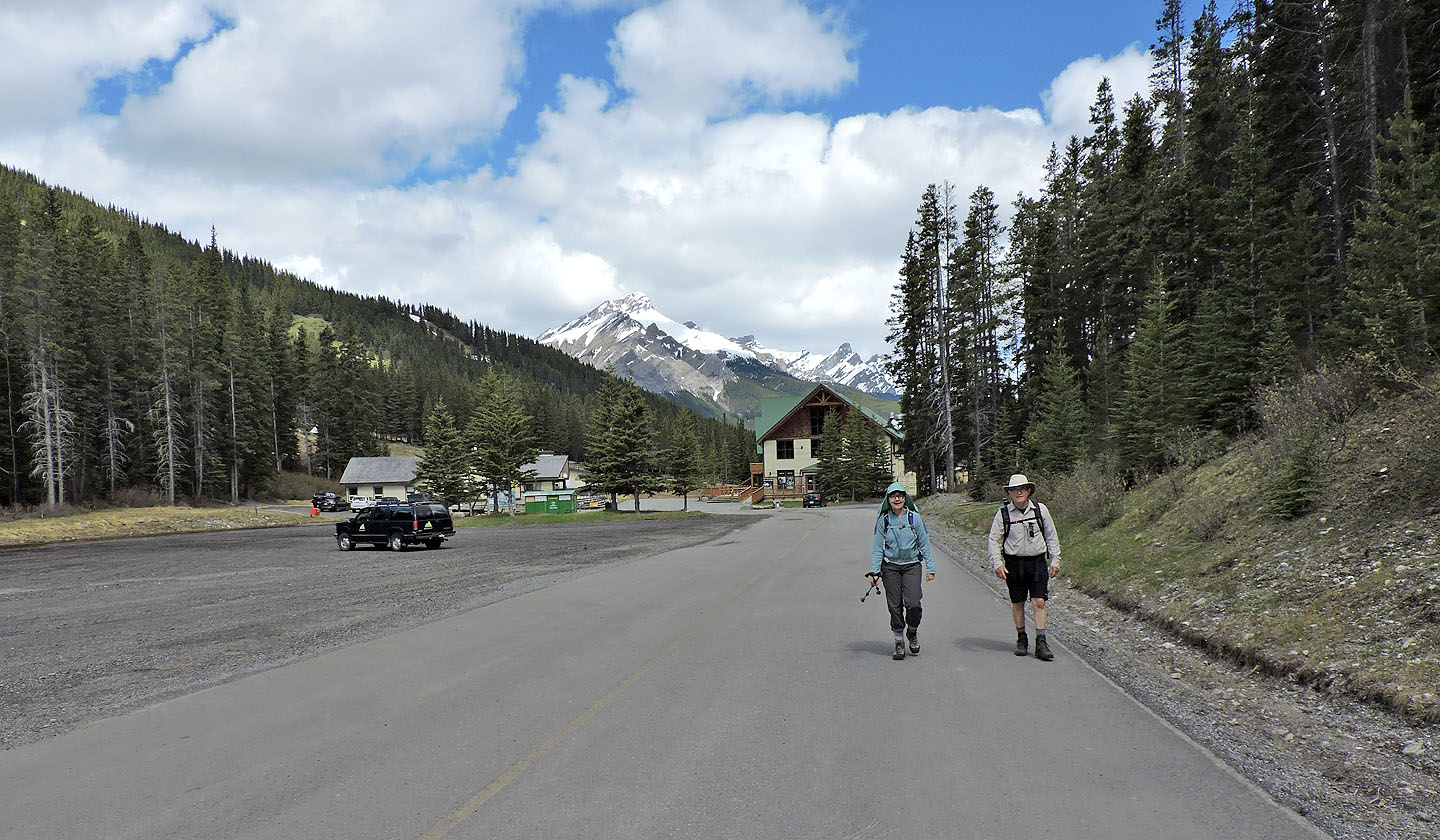 The last stretch is on pavement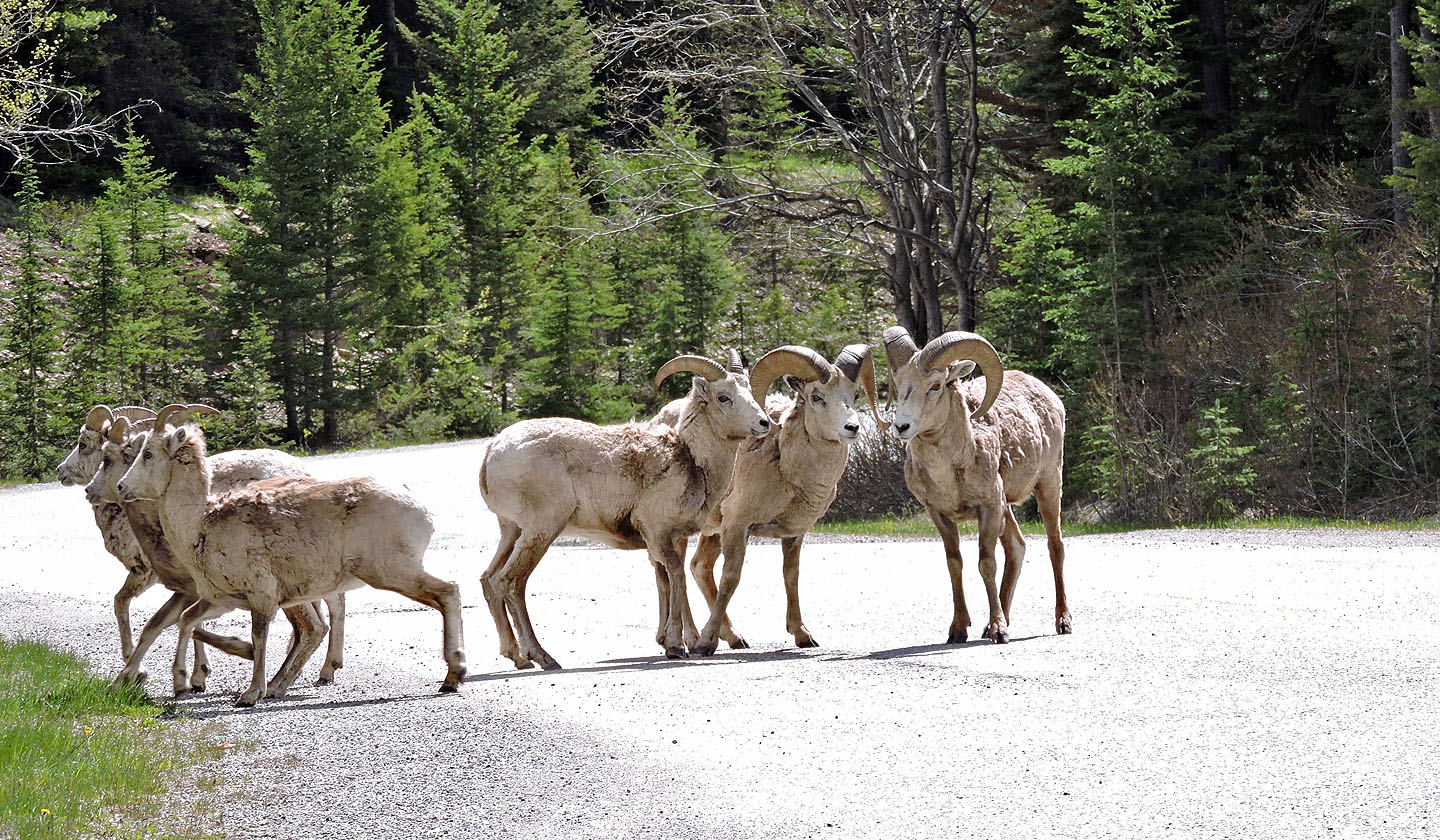 Watch for big horn sheep on the road!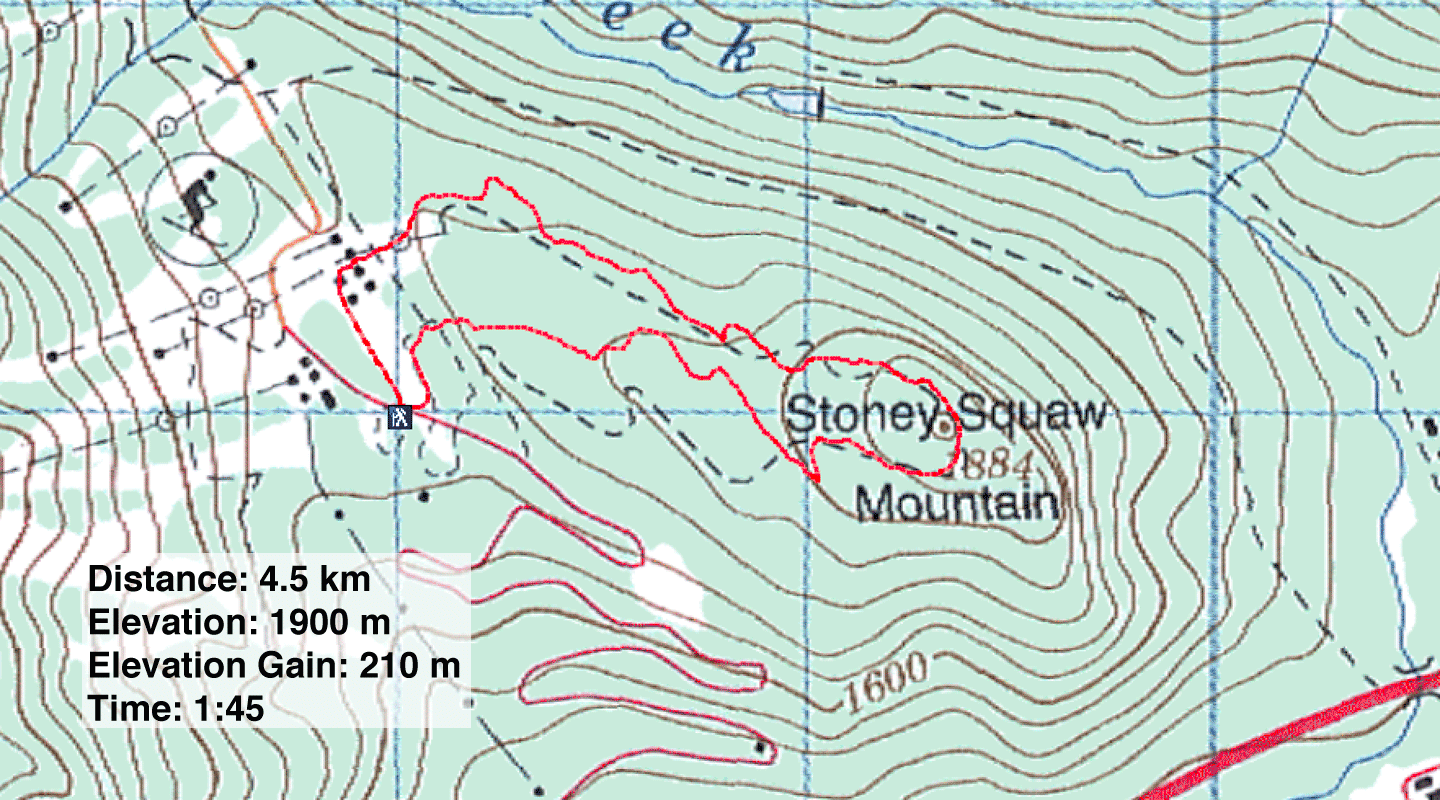 82 O/2 Banff