bobspirko.ca | Home | Canada Trips | US Trips | Hiking | Snowshoeing | MAP | About
Magic Mountain
Red Rock Canyon NCA, Nevada
September 26, 2012
Distance: 5.3 km (3.3 mi)
Cumulative Elevation Gain: 450 m (1476 ft)
Maybe it's because of its curious name, but Magic Mountain caught my attention ever since I started climbing in Red Rock Canyon National Conservation Area three years ago. But like many climbs in Red Rock, routefinding can be difficult; landmarks are often few, while trees, bushes, and huge boulders can conceal the easiest way up. So I asked my Las Vegas friend Shin to guide me to the summit.
We started up Pine Creek trail, but we left the trail well before reaching Pine Creek. Shin led me around to the left side of Magic Mountain to a steep gully where we made our way up and around boulders. Nothing difficult here, mostly a steep hike. Eventually the gully tops out on the col separating Juniper Peak and Magic Mountain. From the col we hugged the right side behind Magic Mountain to reach the base of a steep, rocky slope. As we scrambled up, we took care because of the loose rock: one slip and you could end up sliding a long way down.
Eventually the grade eased, and we came to the sandstone summit block, about 6 m high. After scrambling up, we were on the airy summit of Magic. There was little room on the slanted top so we were confined to keeping close to the left edge. We spent half an hour perched on the summit before coming down.
There's nothing magical about Magic Mountain. And being among the smallest peaks in Red Rock, it's apt to be overlooked – and literally looked over from the tops of taller mountains – but it's a satisfying ascent when time is short.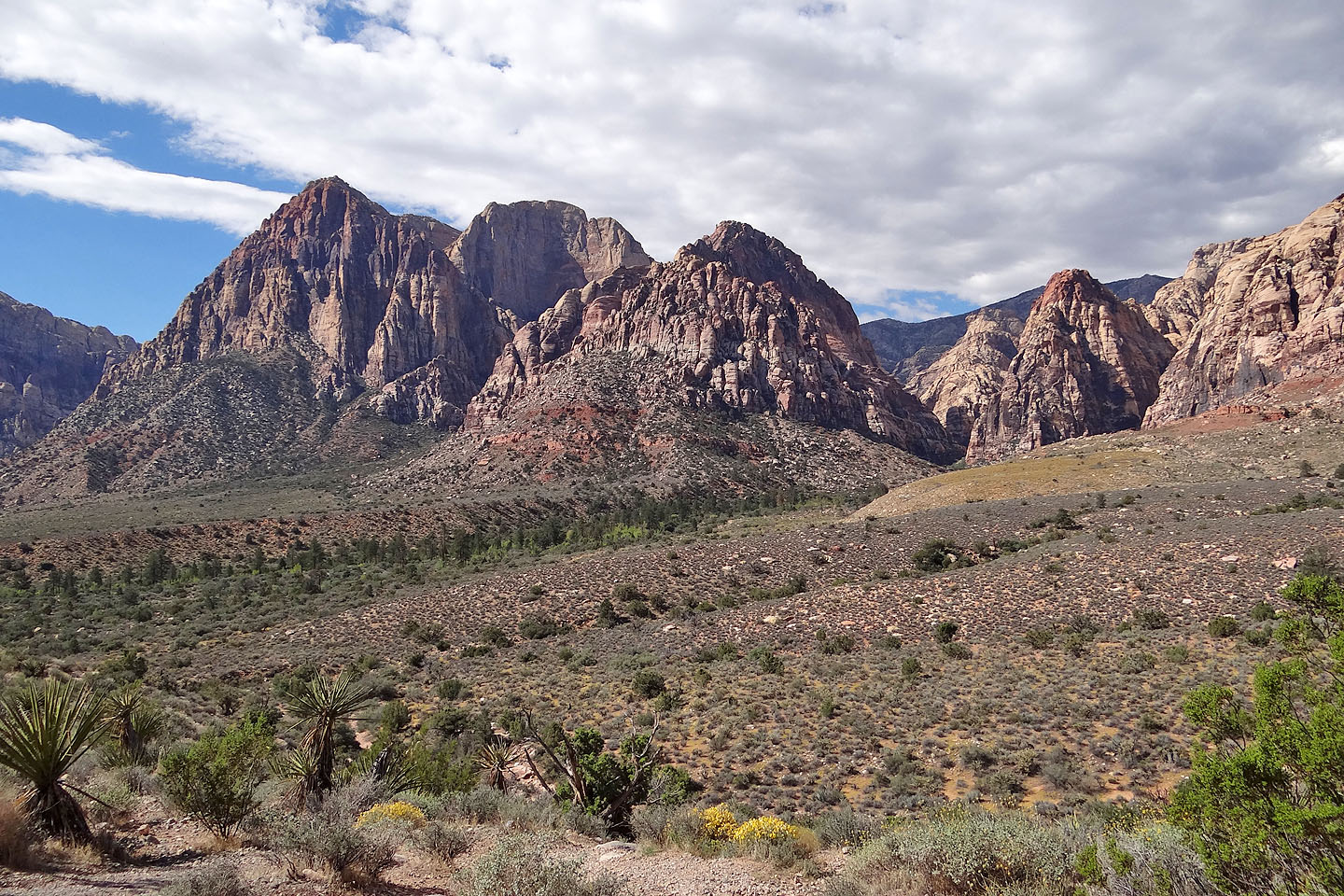 Magic Mountain (centre) from the trailhead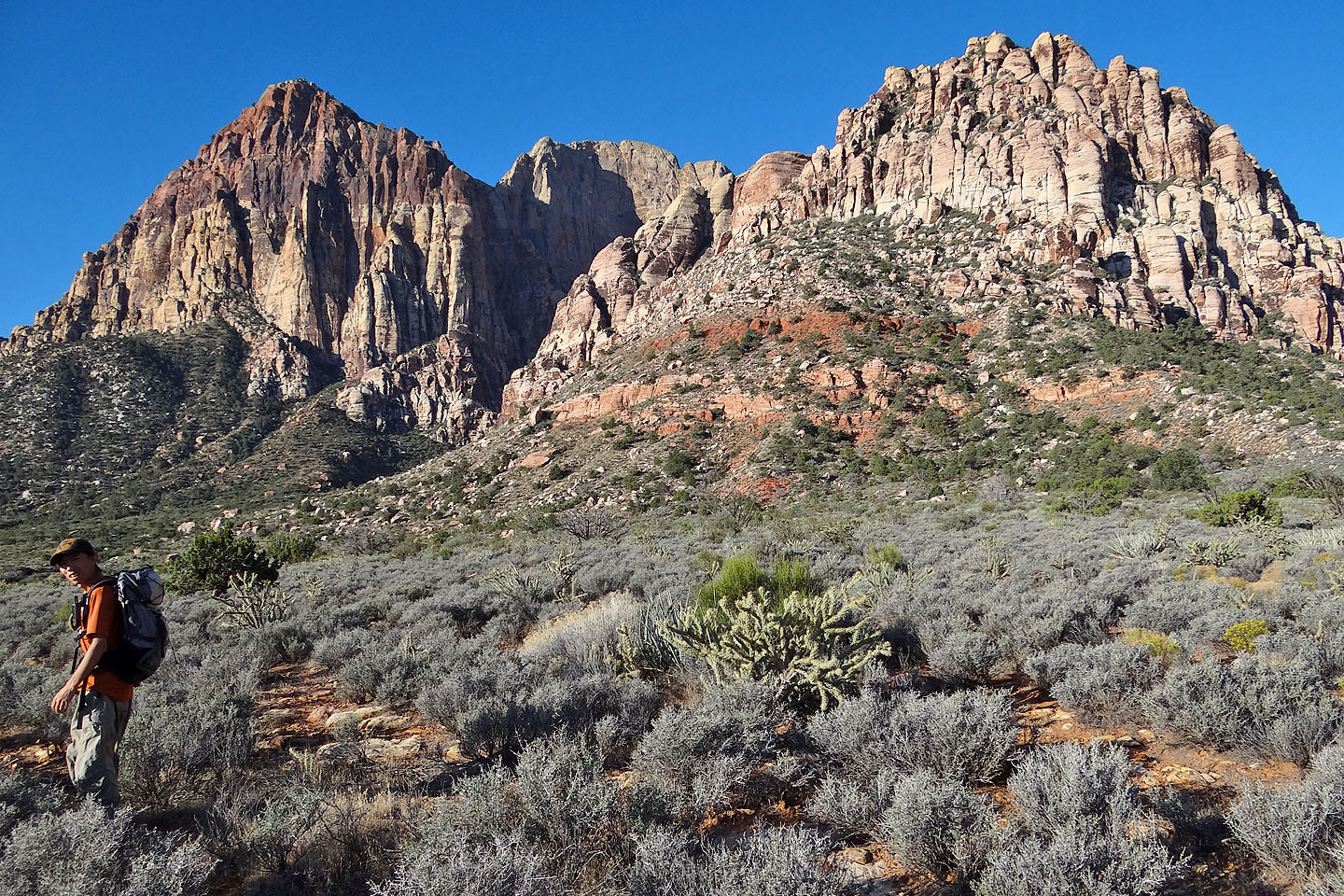 Heading to the gully at the base of Magic Mountain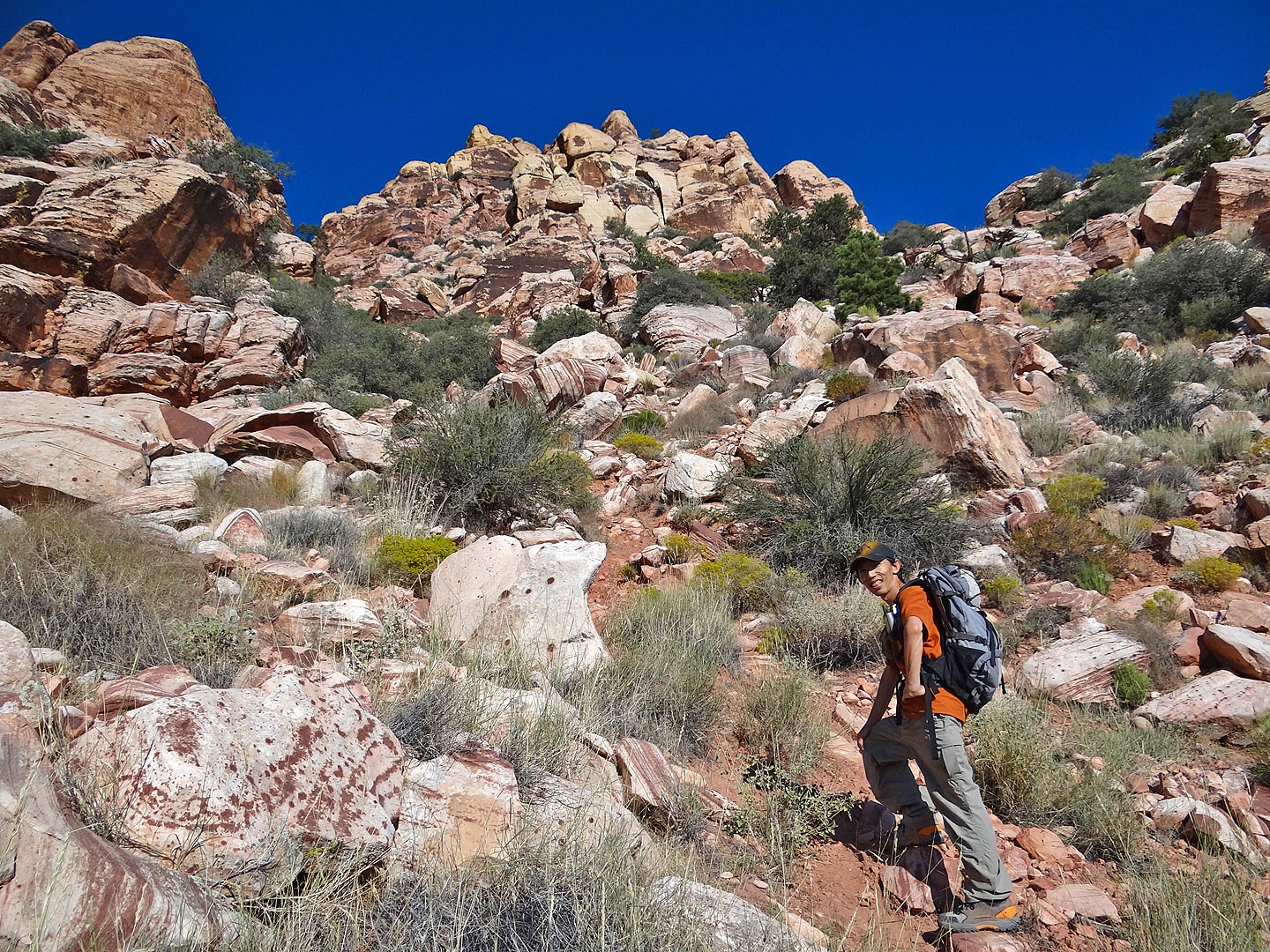 Starting up the gully

Looking back after ascending a short way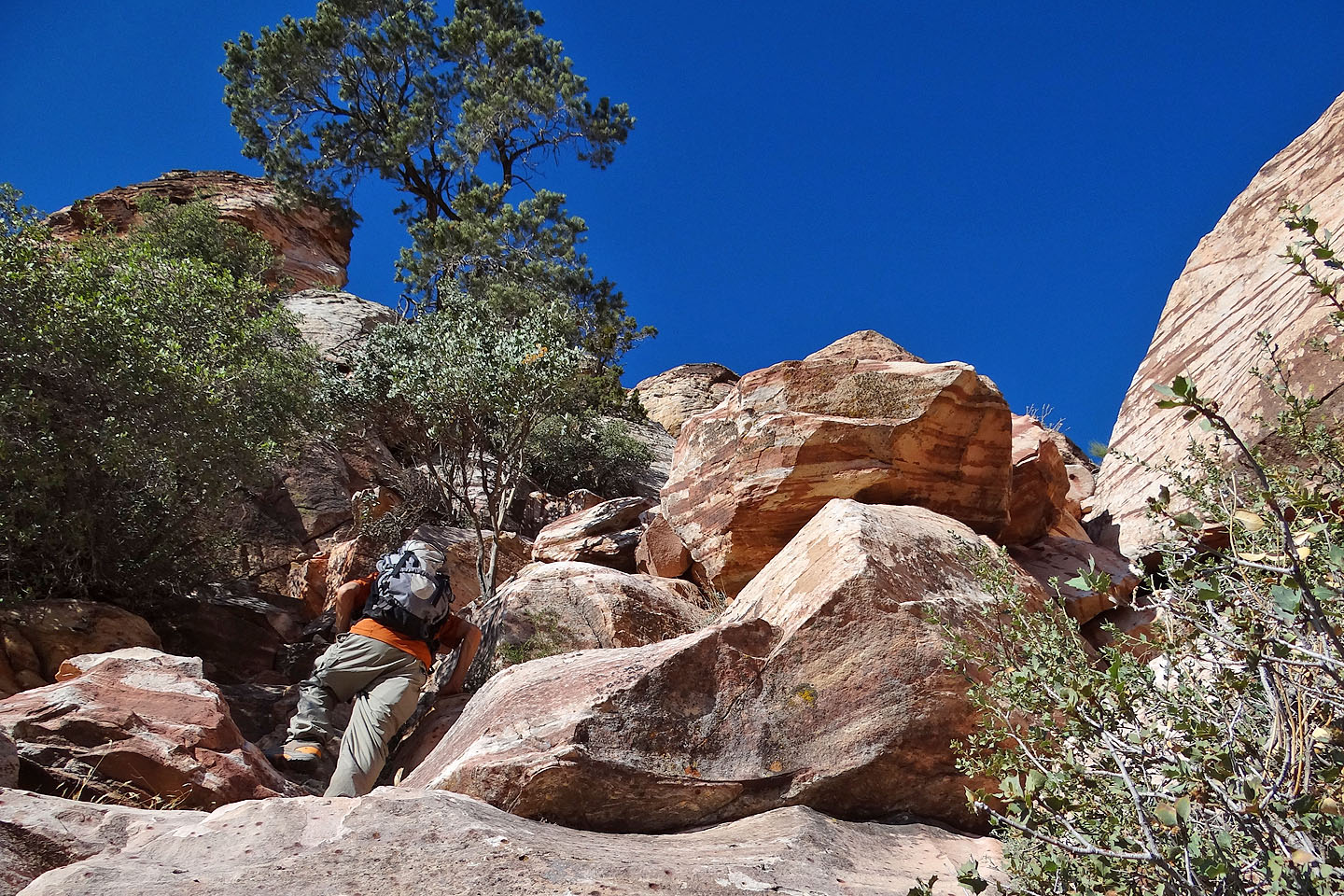 Working around some boulders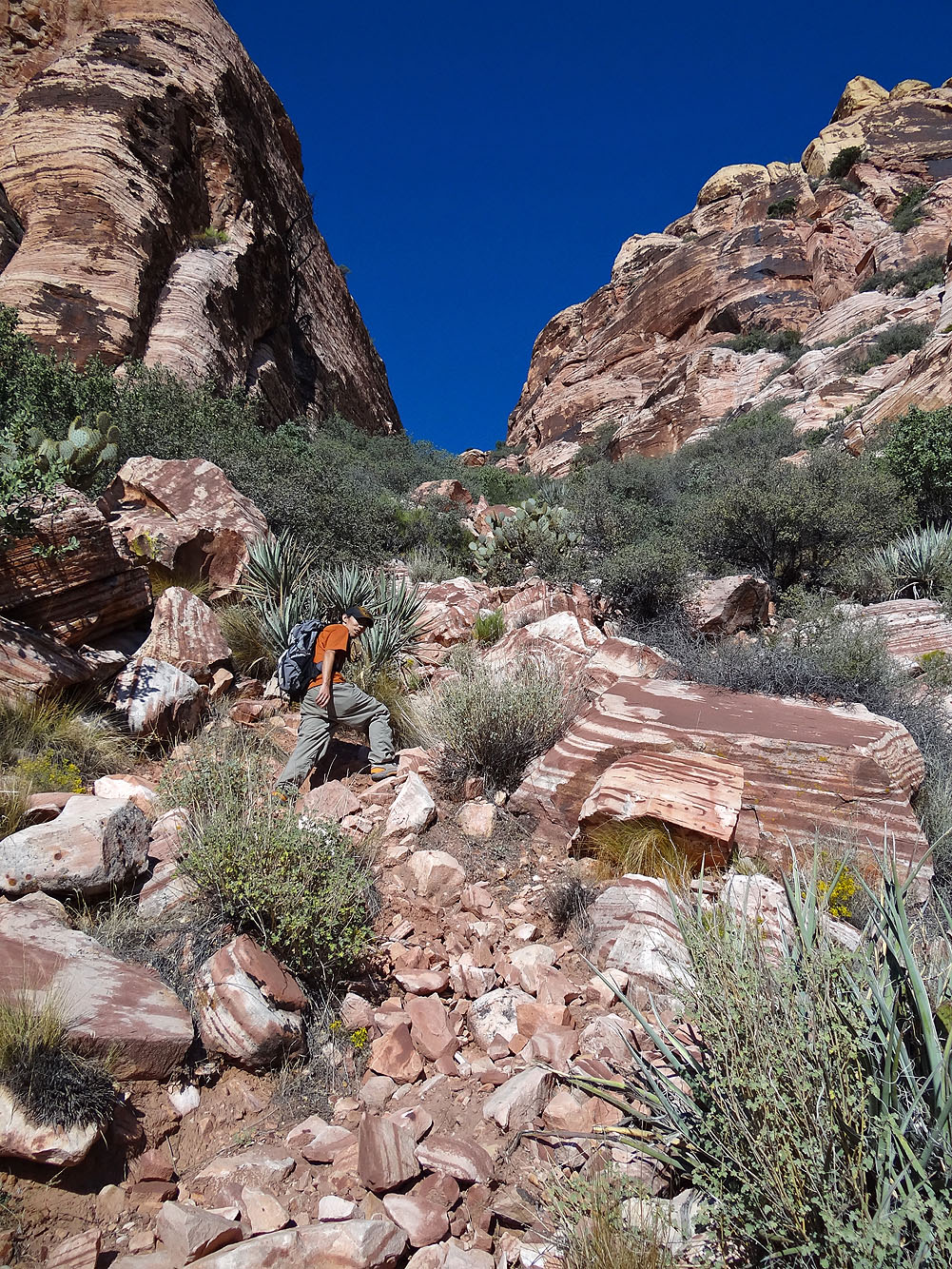 At the top of the gully we'll traverse behind and right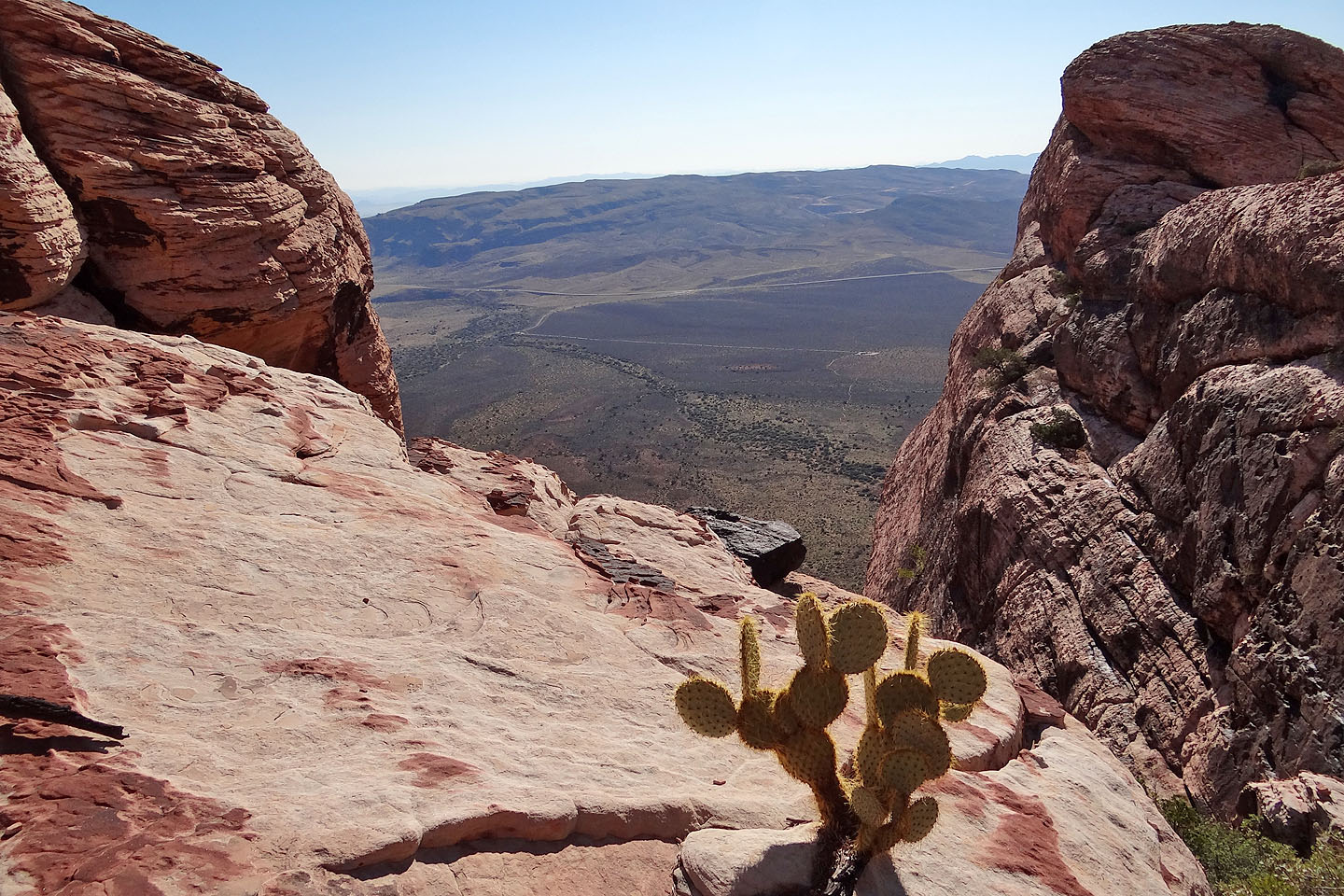 Looking east at Blue Diamond Hill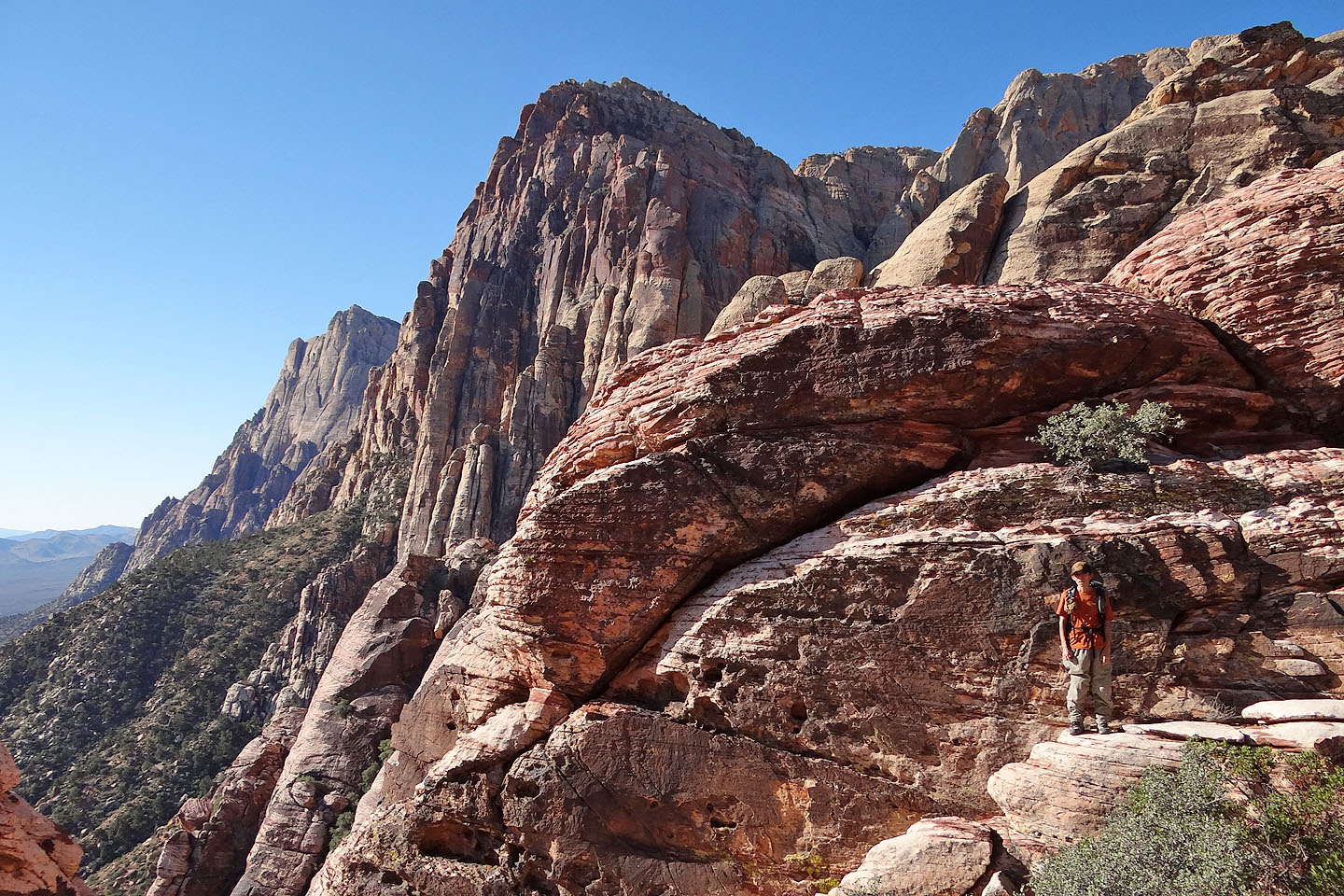 To the south are Mount Wilson and Rainbow Mountain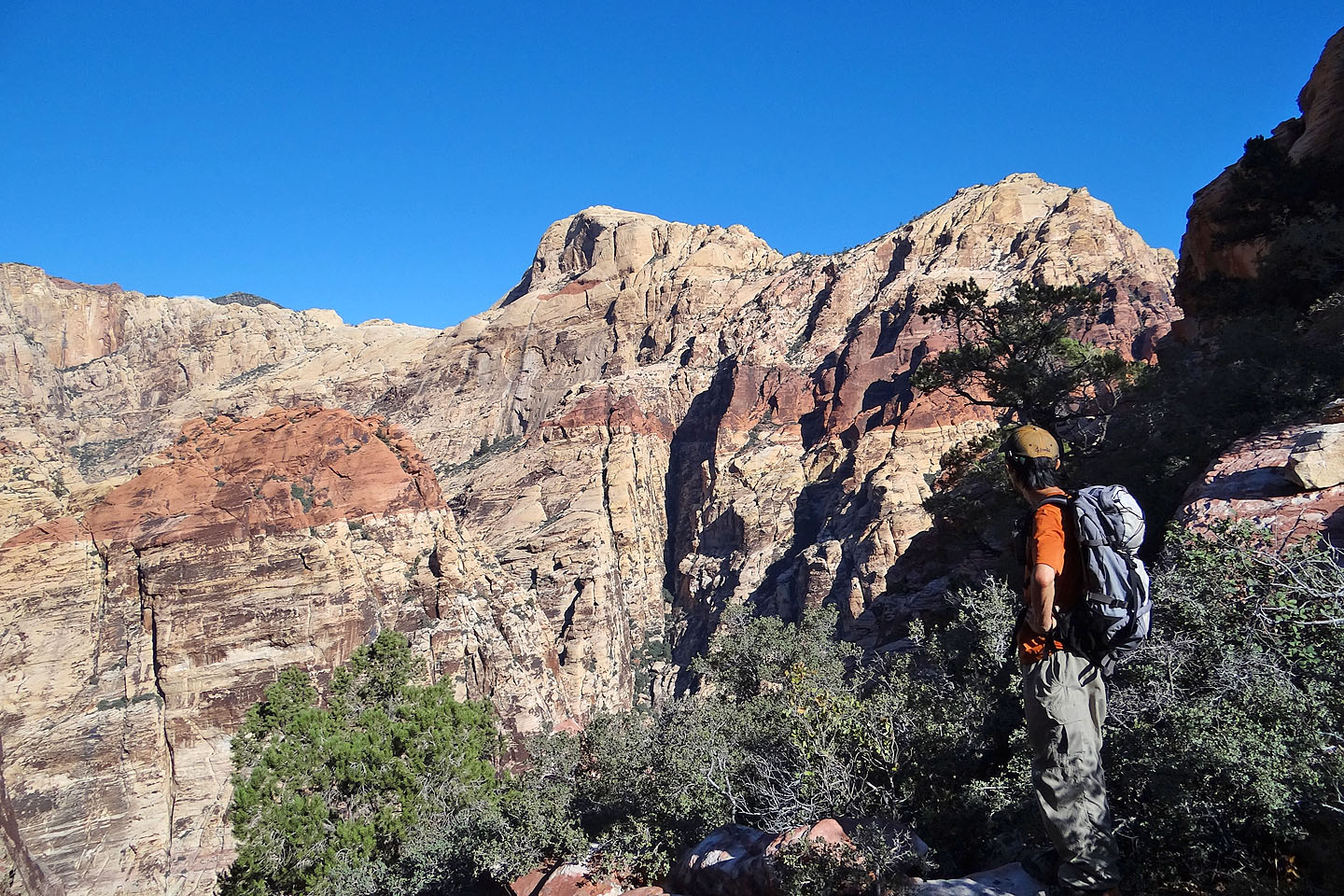 From the col we'll work our way right before ascending. Bridge Mountain in the centre.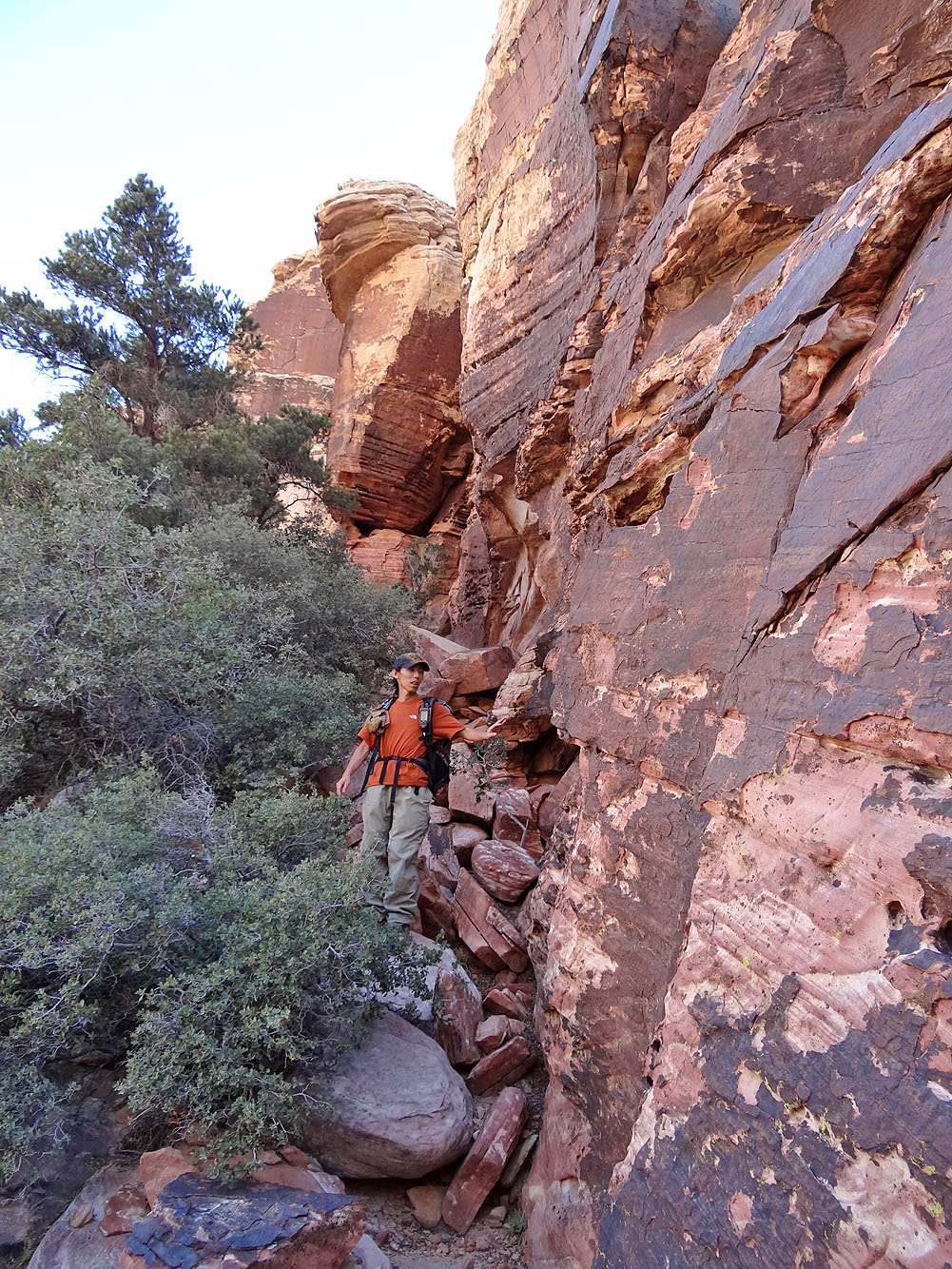 On the backside of Magic Mountain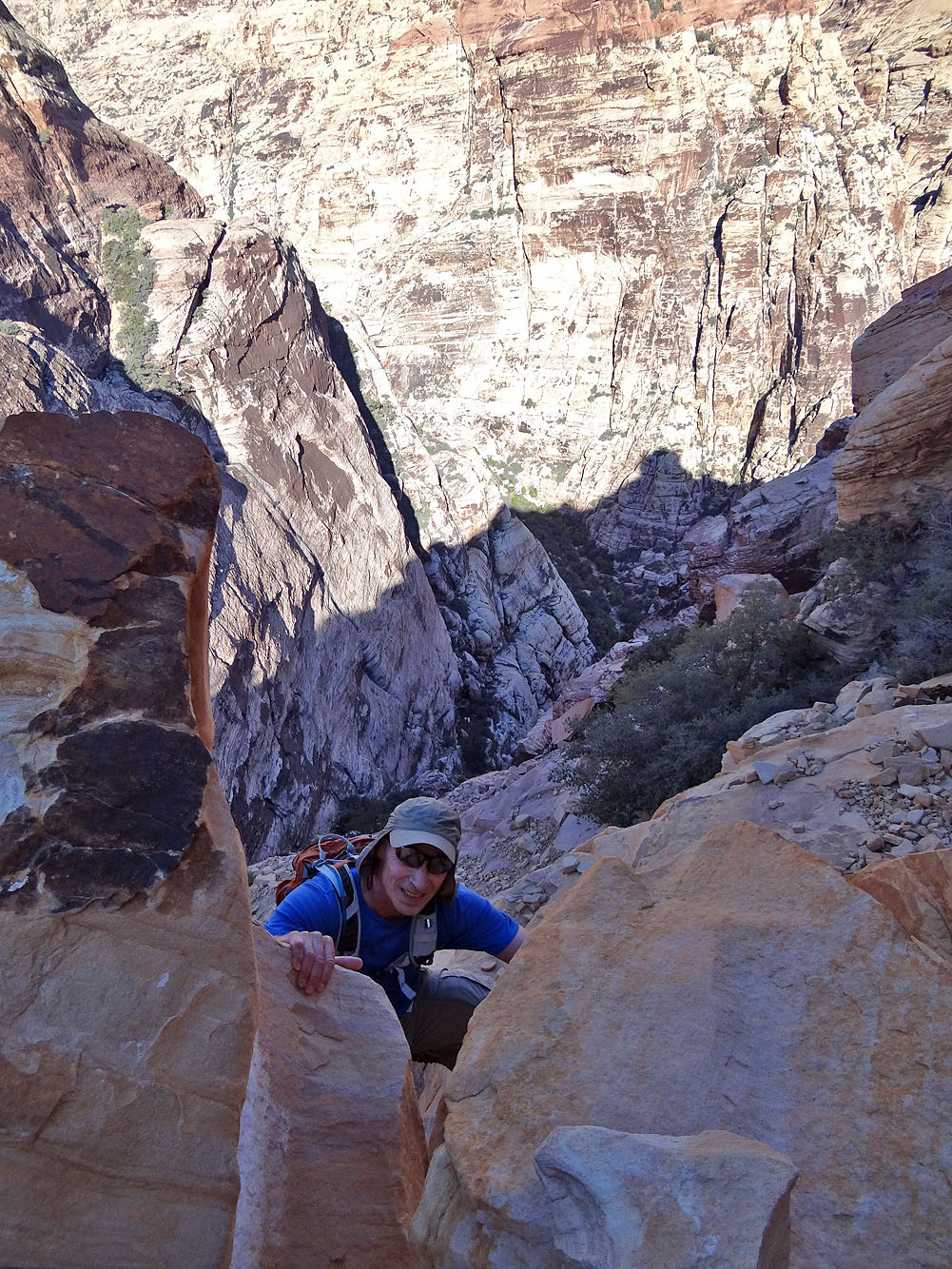 We climbed straight up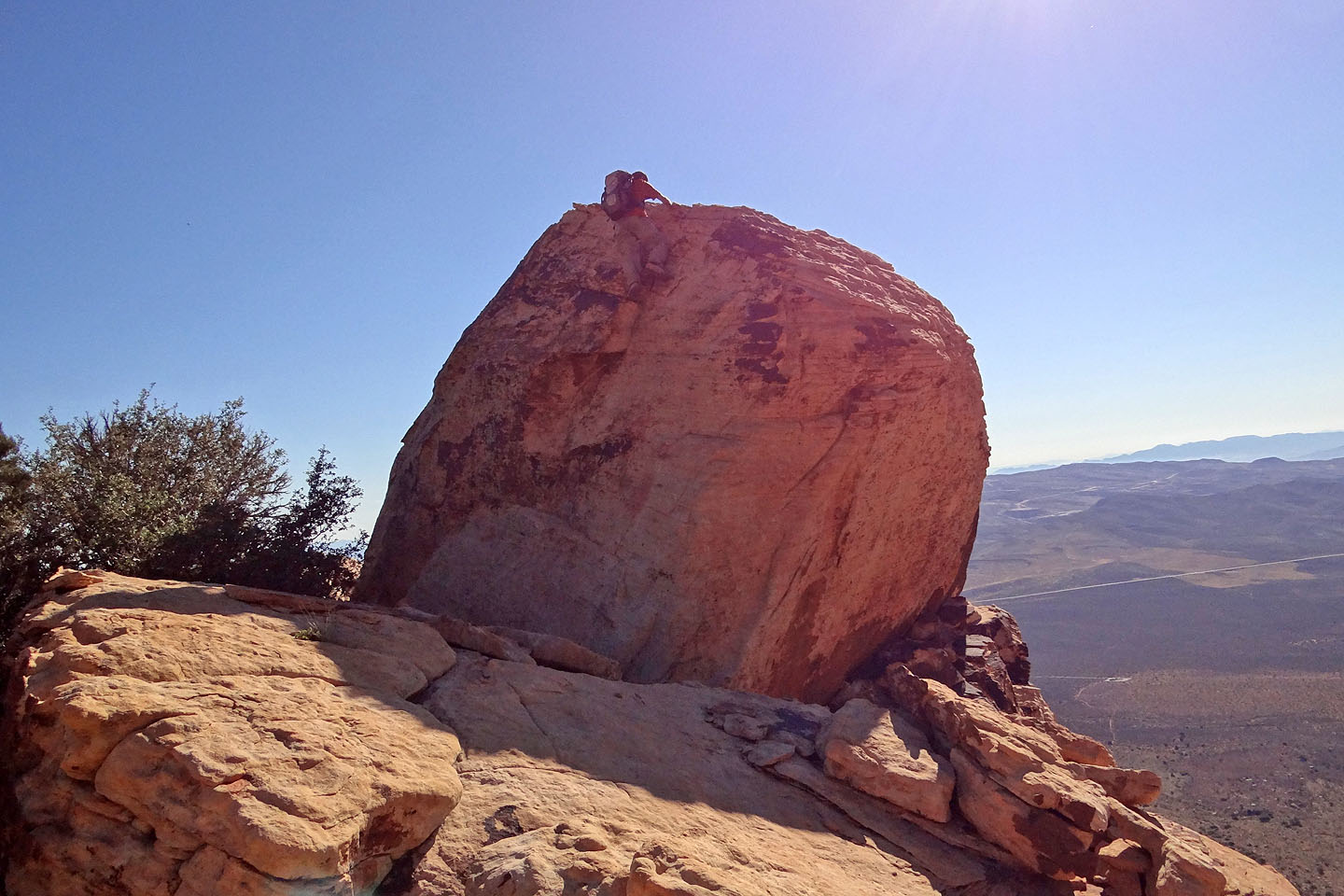 Shin climbs up the summit block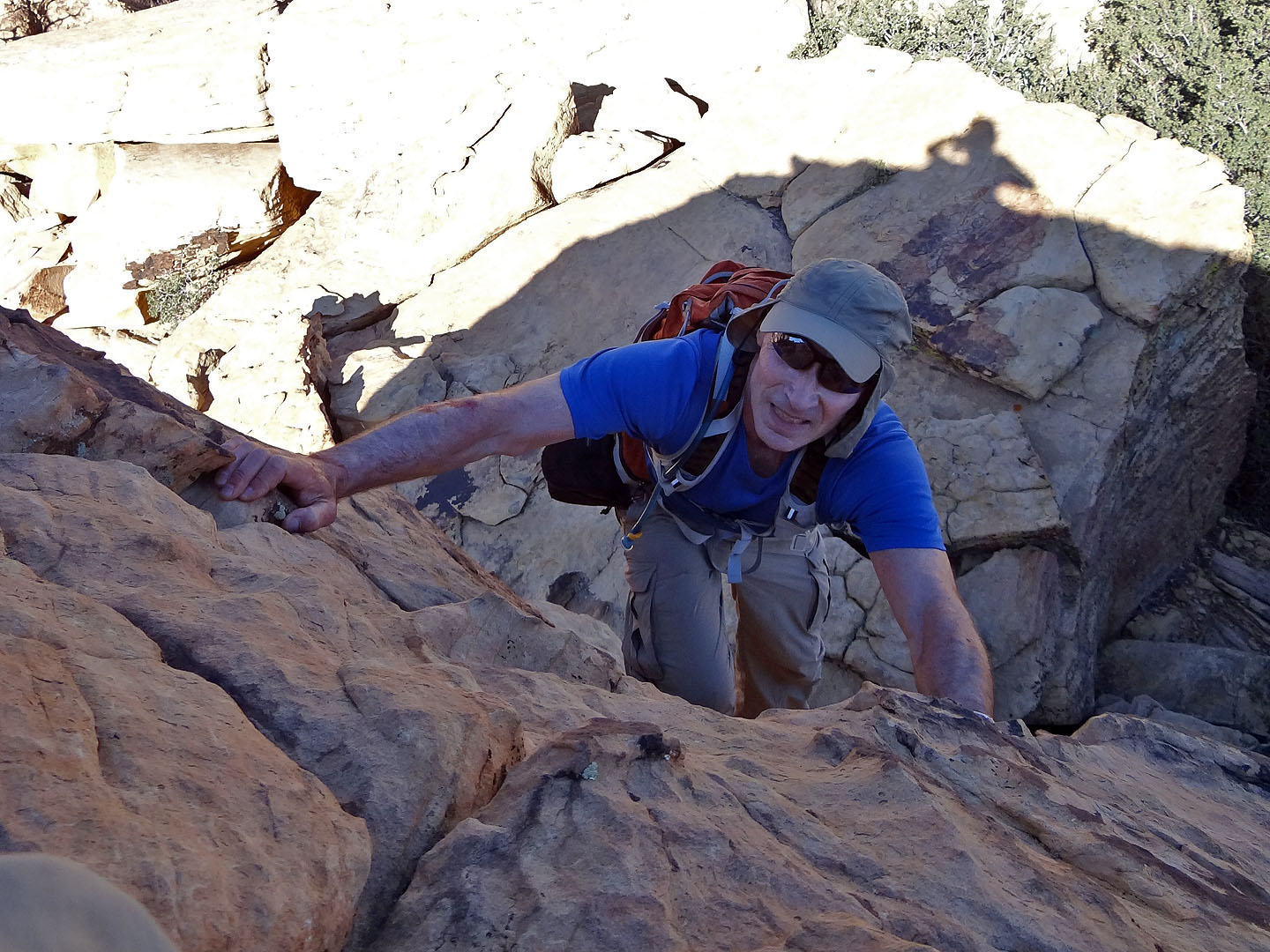 The sandstone rock grips easily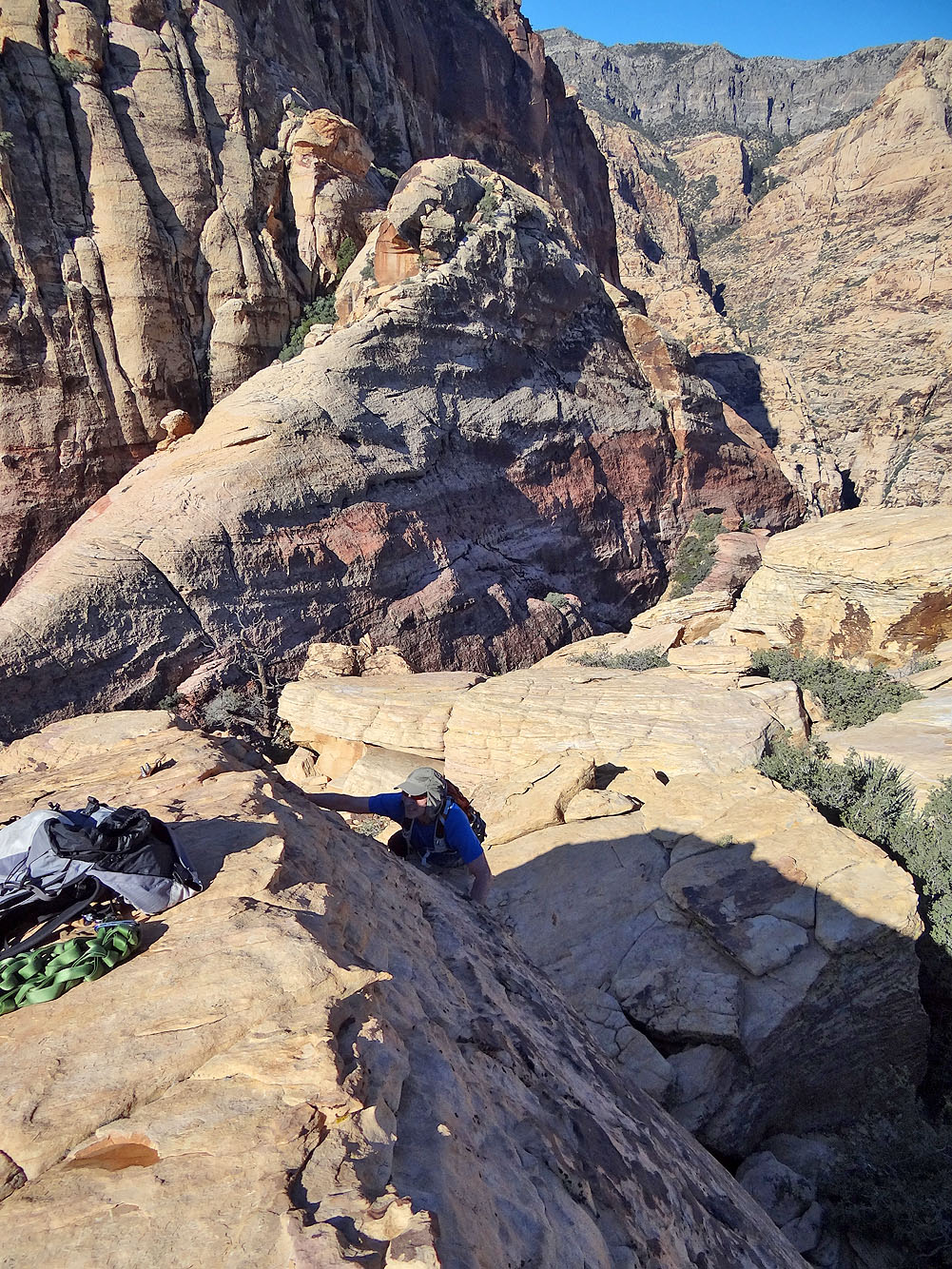 Nearly on the summit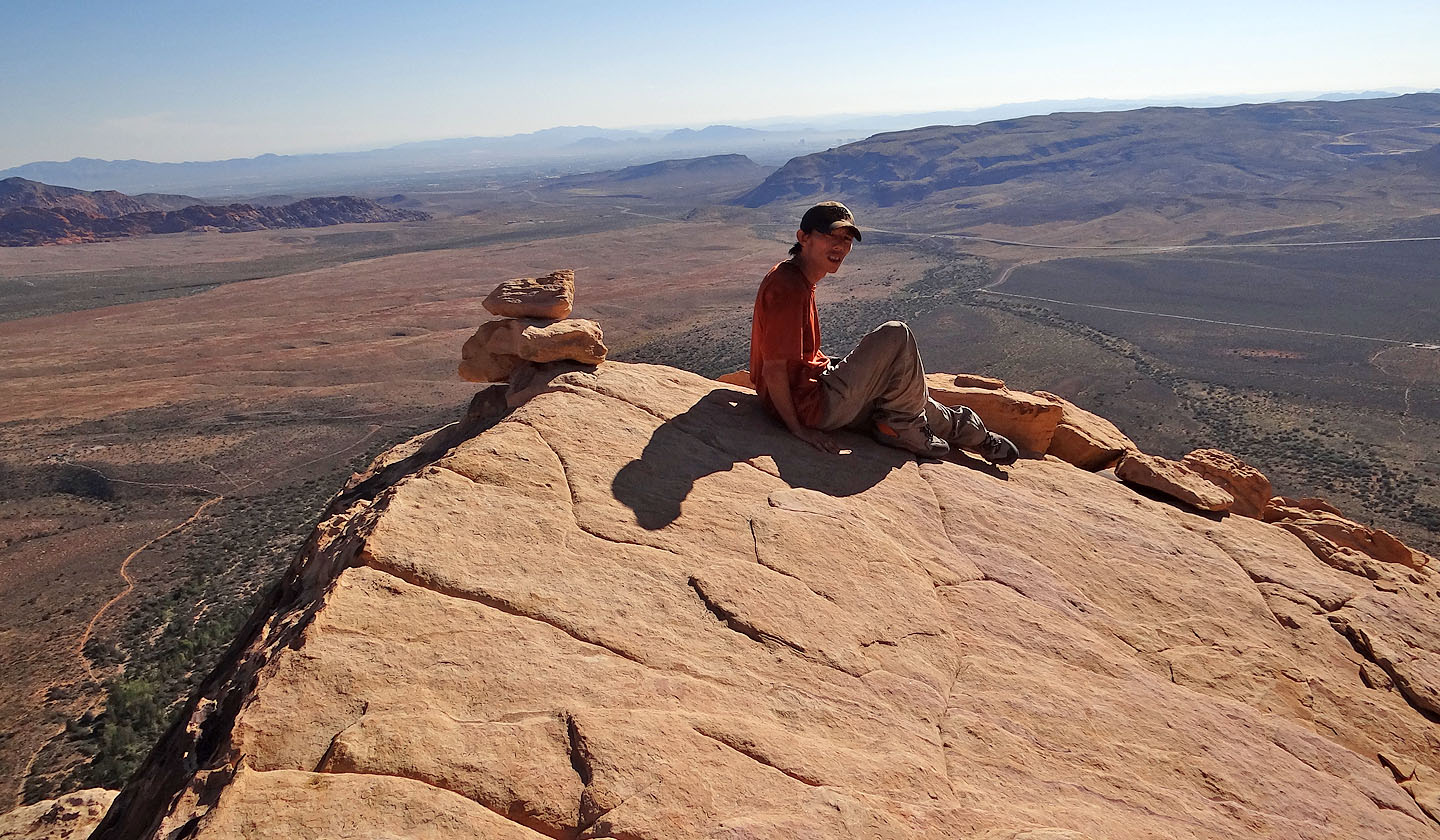 Not much room on the summit block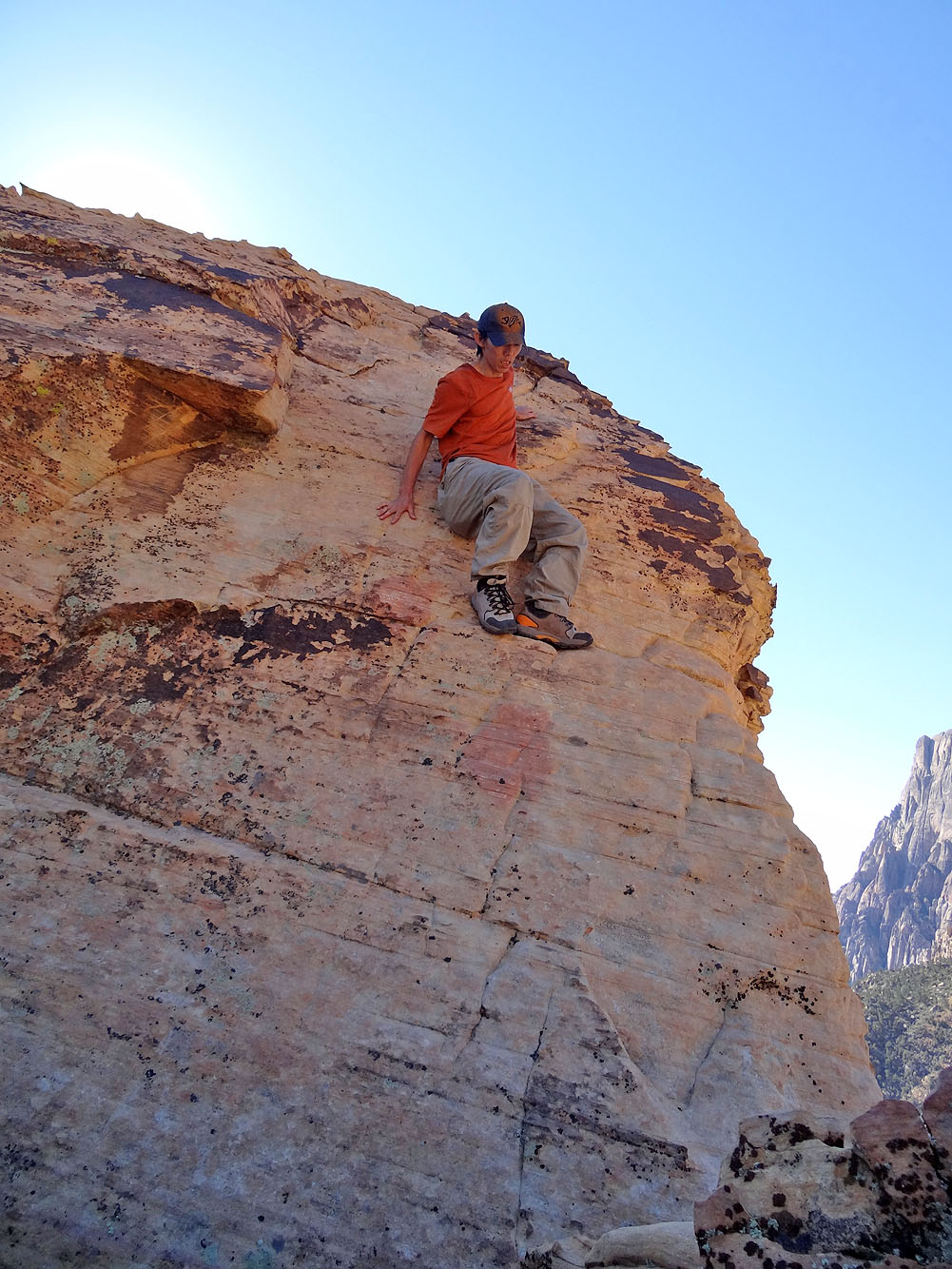 Shin carefully comes down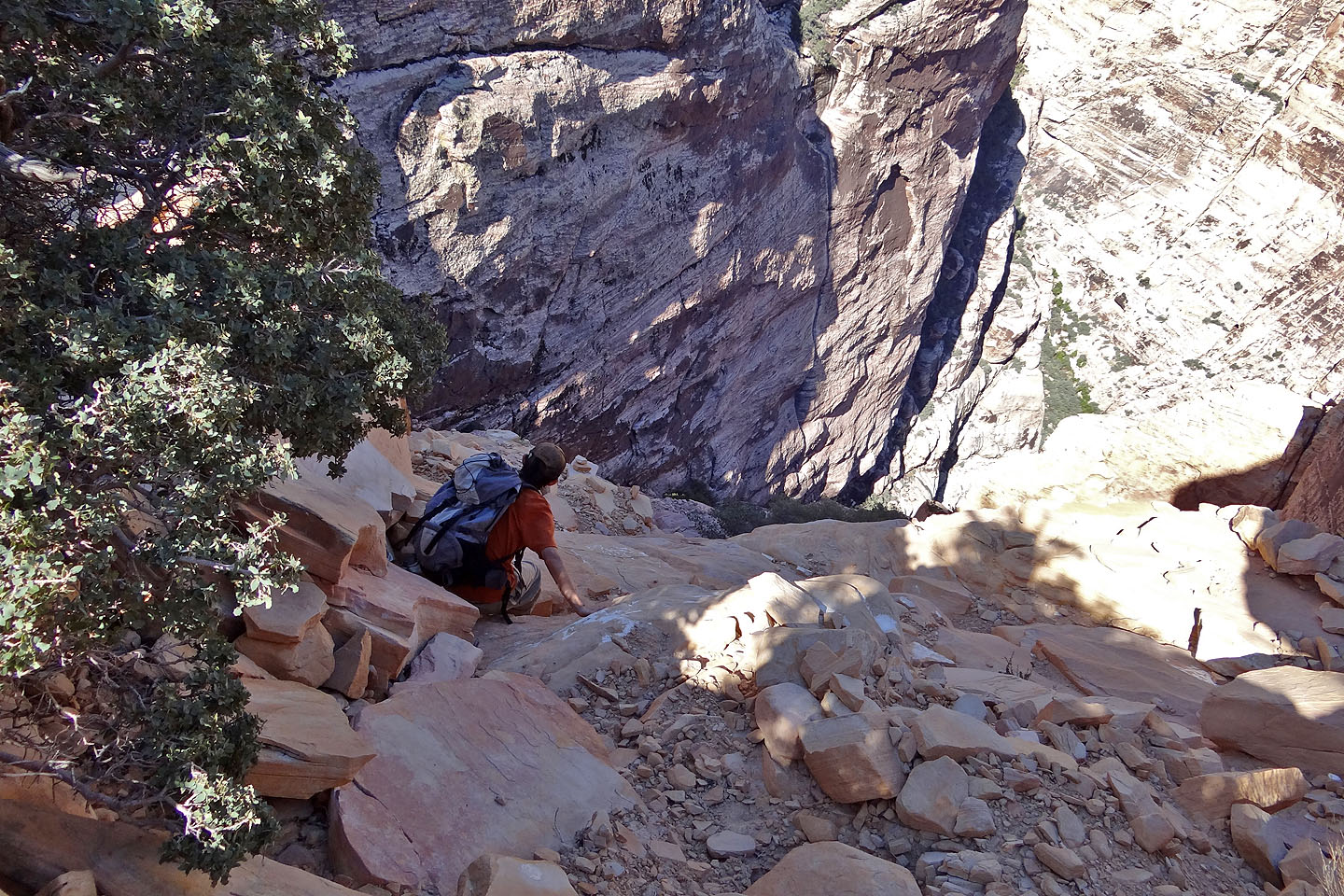 Heading down the backside of the mountain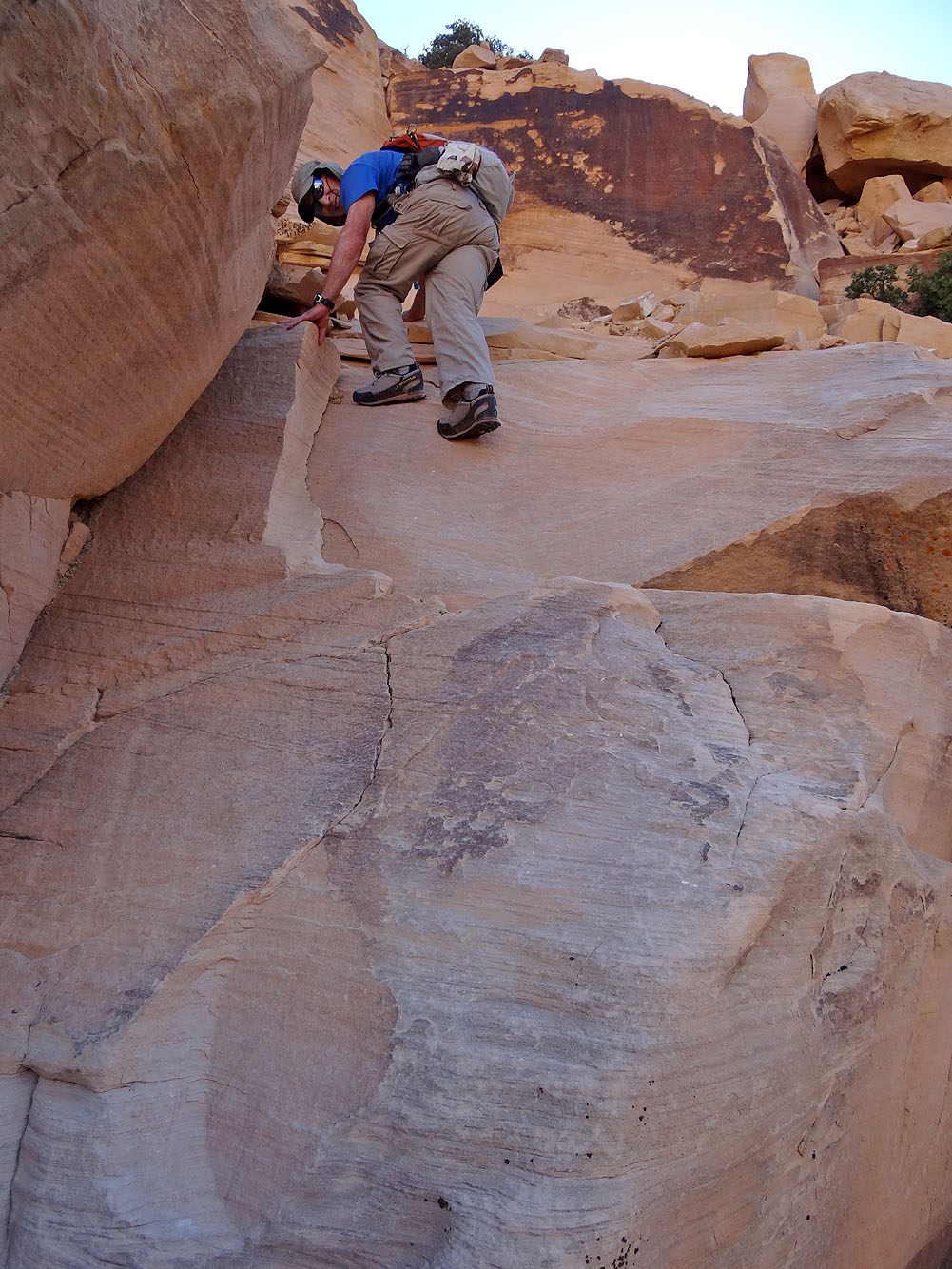 Grippy approach shoes helped in some places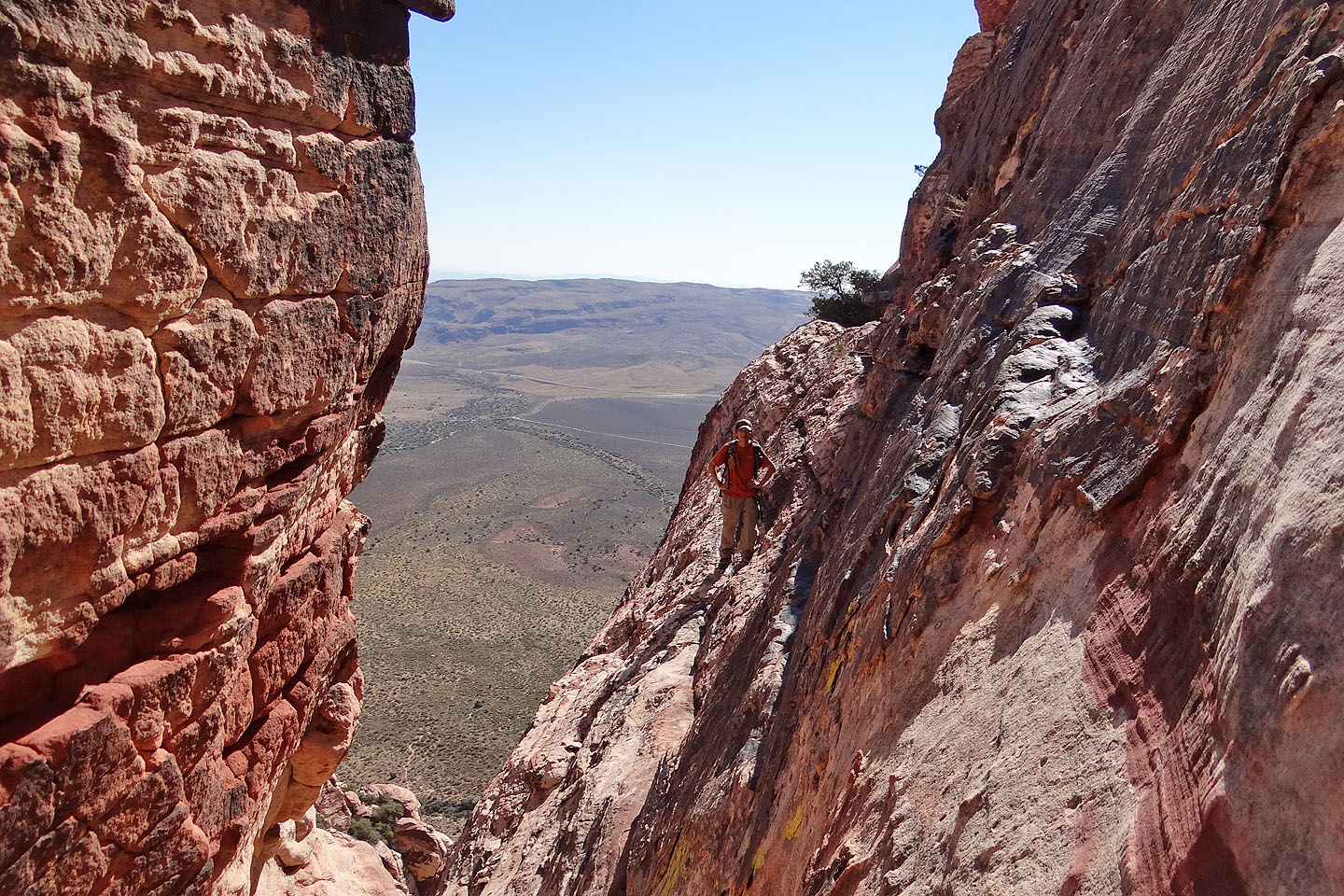 In the descent gully, Shin takes a short walk on an exposed ledge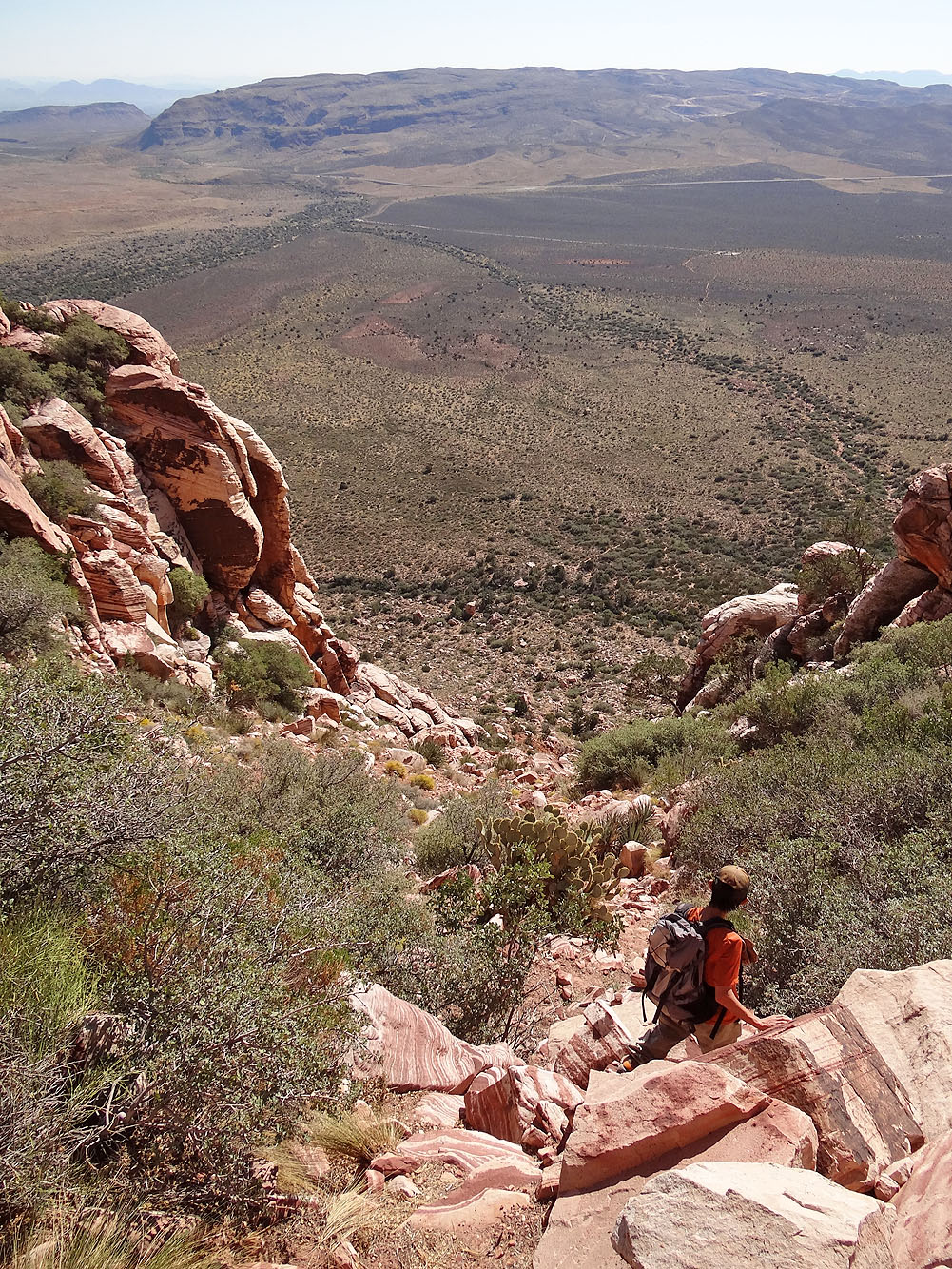 Heading back down to the desert flats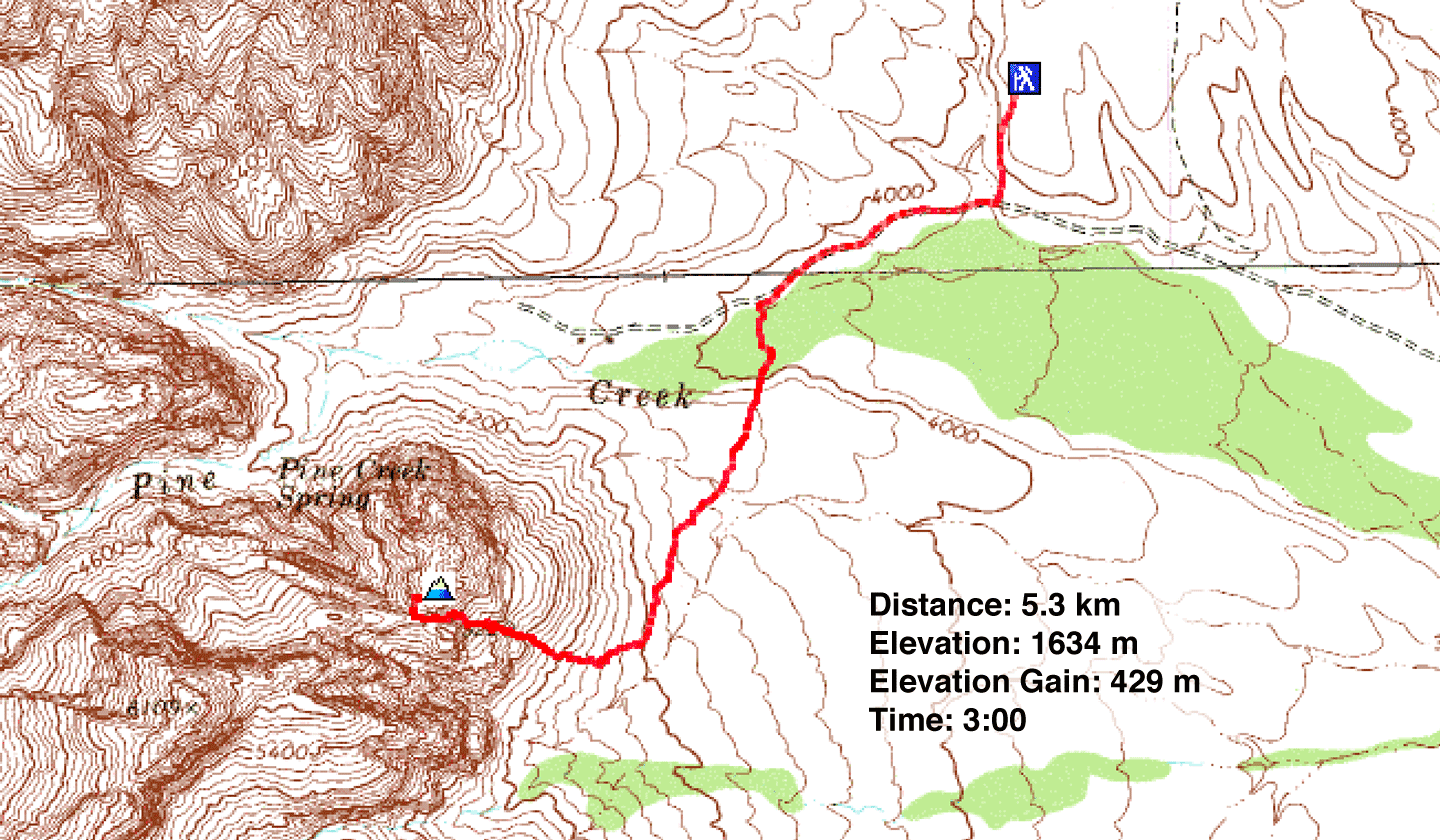 La Madre Mountain, Blue Diamond (3.3 mi, 5361 ft, 1407 ft)