bobspirko.ca | Home | Canada Trips | US Trips | Hiking | Snowshoeing | About

Lava Butte
Lake Mead NRA, Nevada
April 19, 2011
When Dinah and I first drove through Lake Mead Recreational Area two years ago, my attention was drawn to a minuscule mountain called Lava Butte. This solitary peak struck me as an interesting half-day hike and if ever there was a time to do it, this was it. Suffering a head cold, I wanted to bag a peak but I didn't wish to risk worsening my illness.
After parking at the trailhead under crackling power lines, we hiked cross-country to the mountain's north ridge where we came across a trail. We followed the ridgeline trail to the summit. For the effort the views were excellent. But although I didn't find the climb taxing, I had underestimated the physical demands of this small peak. Hours after finishing our climb, my cold moved into my chest. For me, Lava Butte may have extracted a toll, but I have no regrets.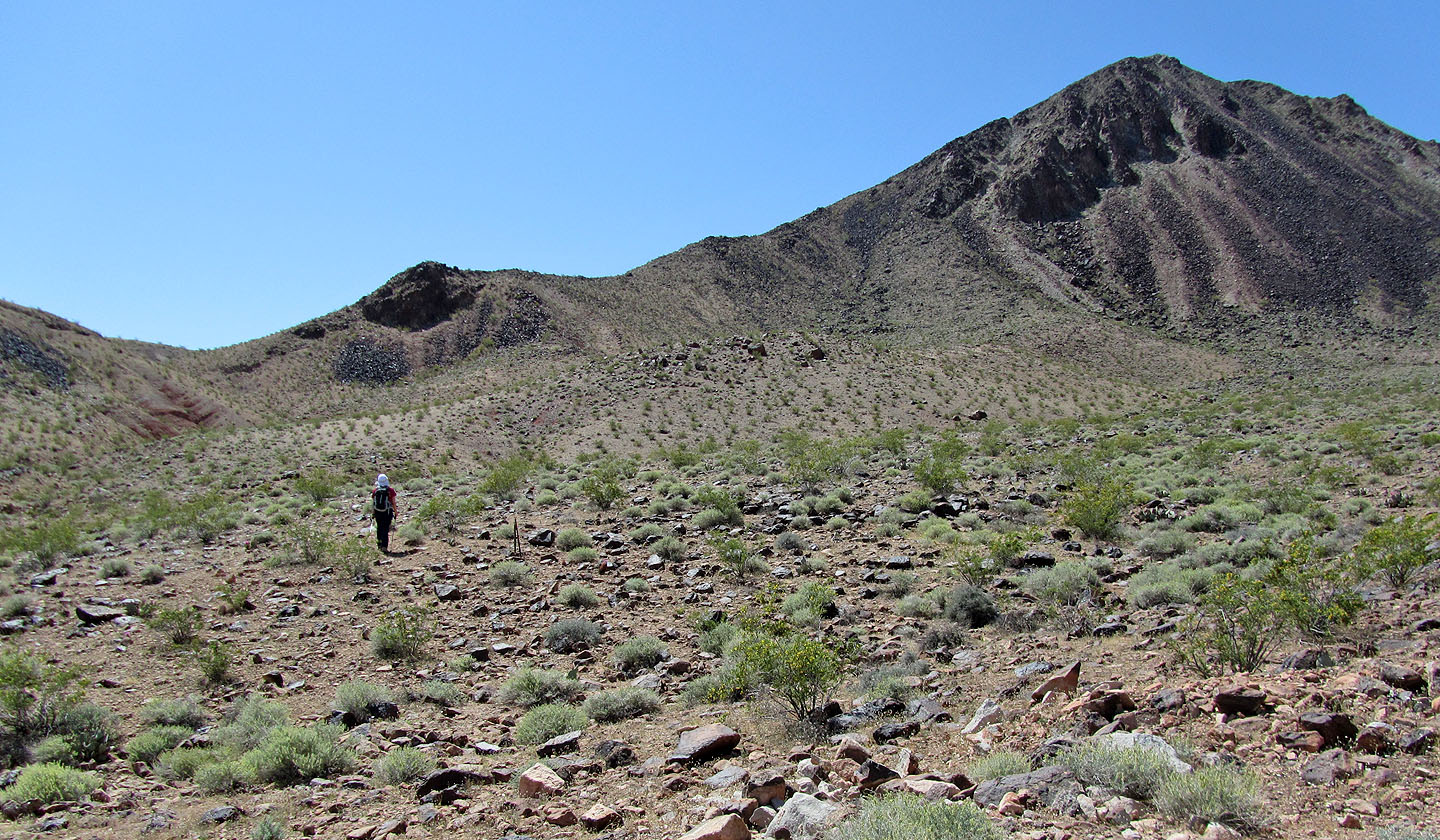 Lava Butte on the right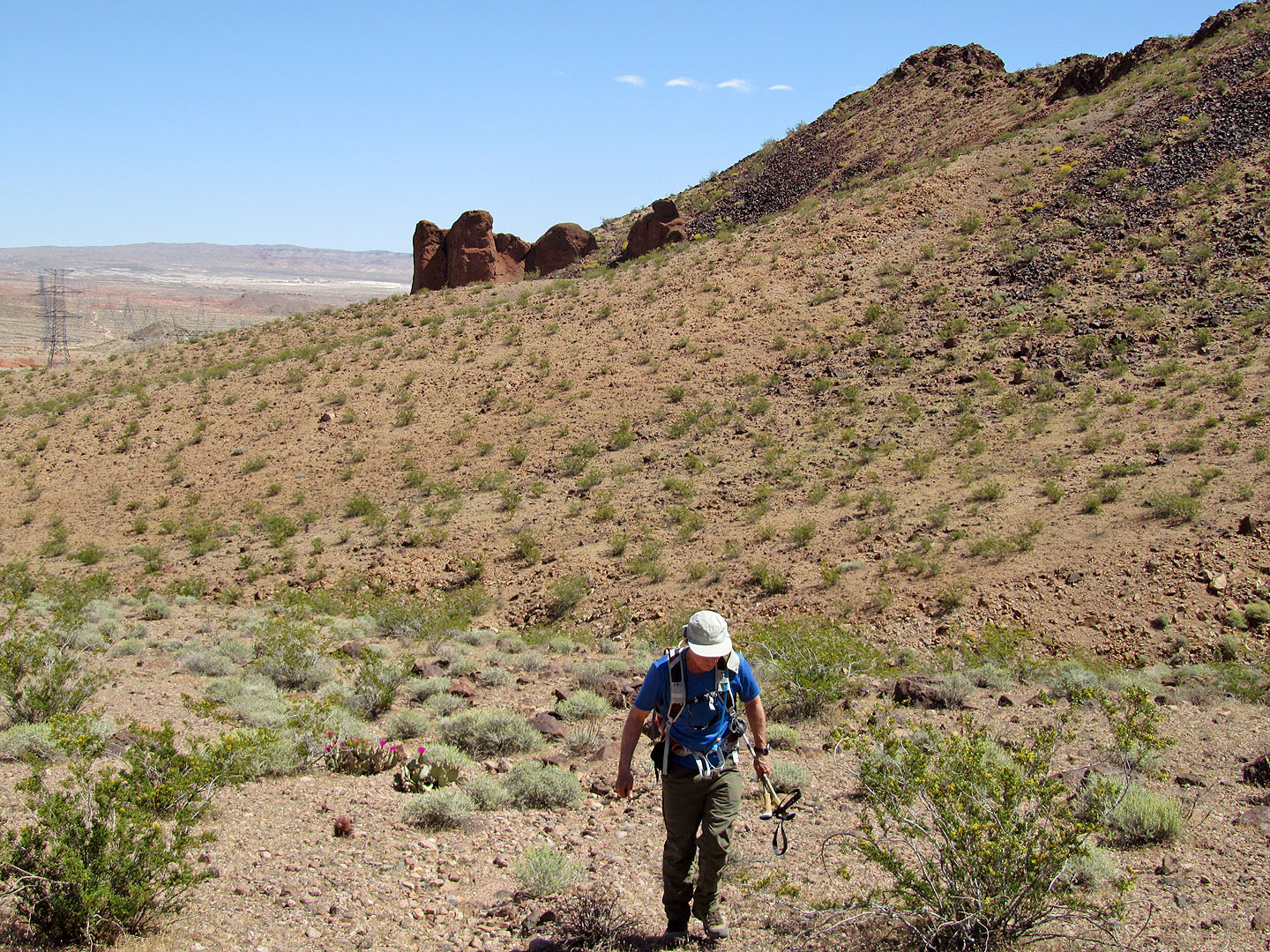 Crossing the desert flats to the ridge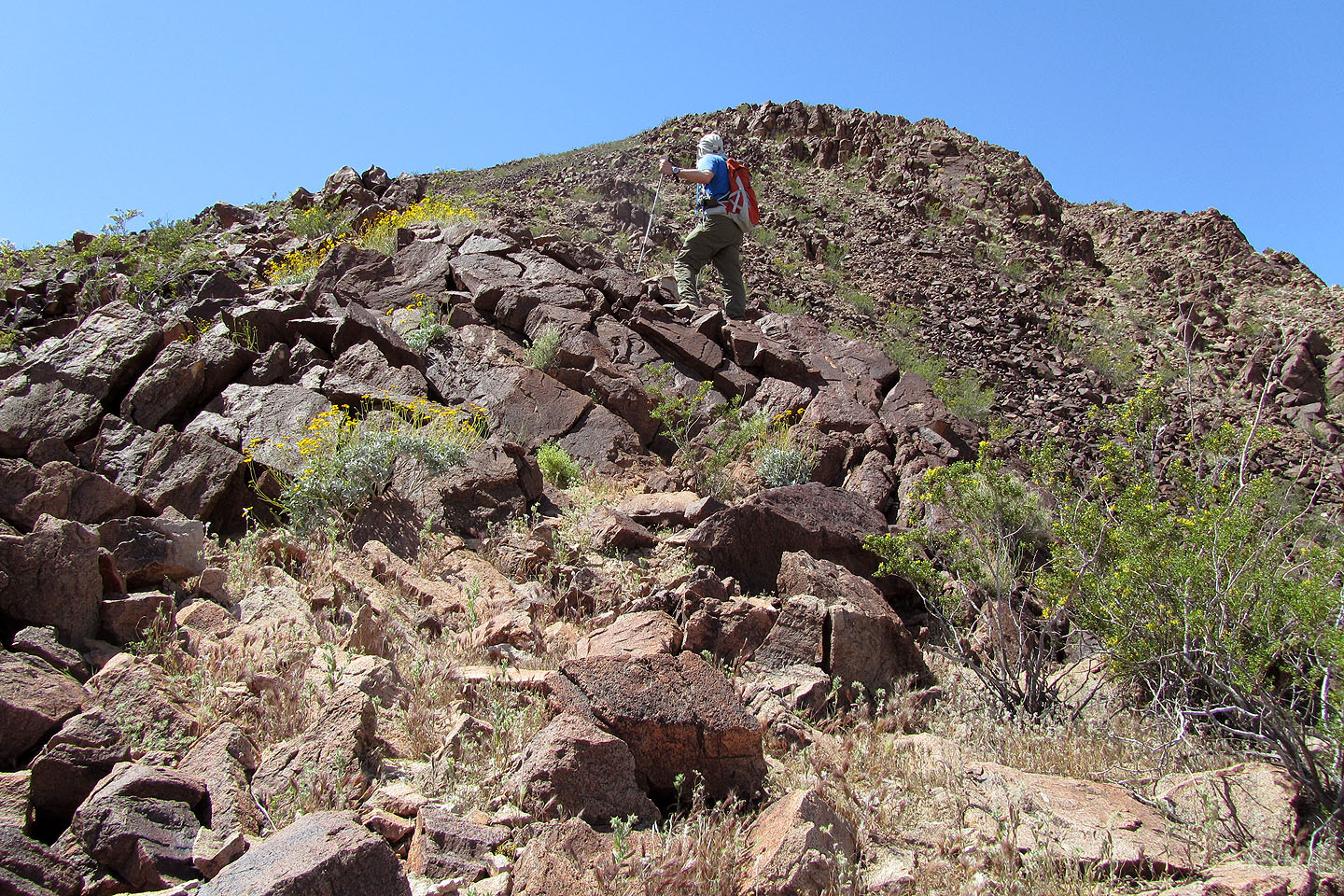 On the ridge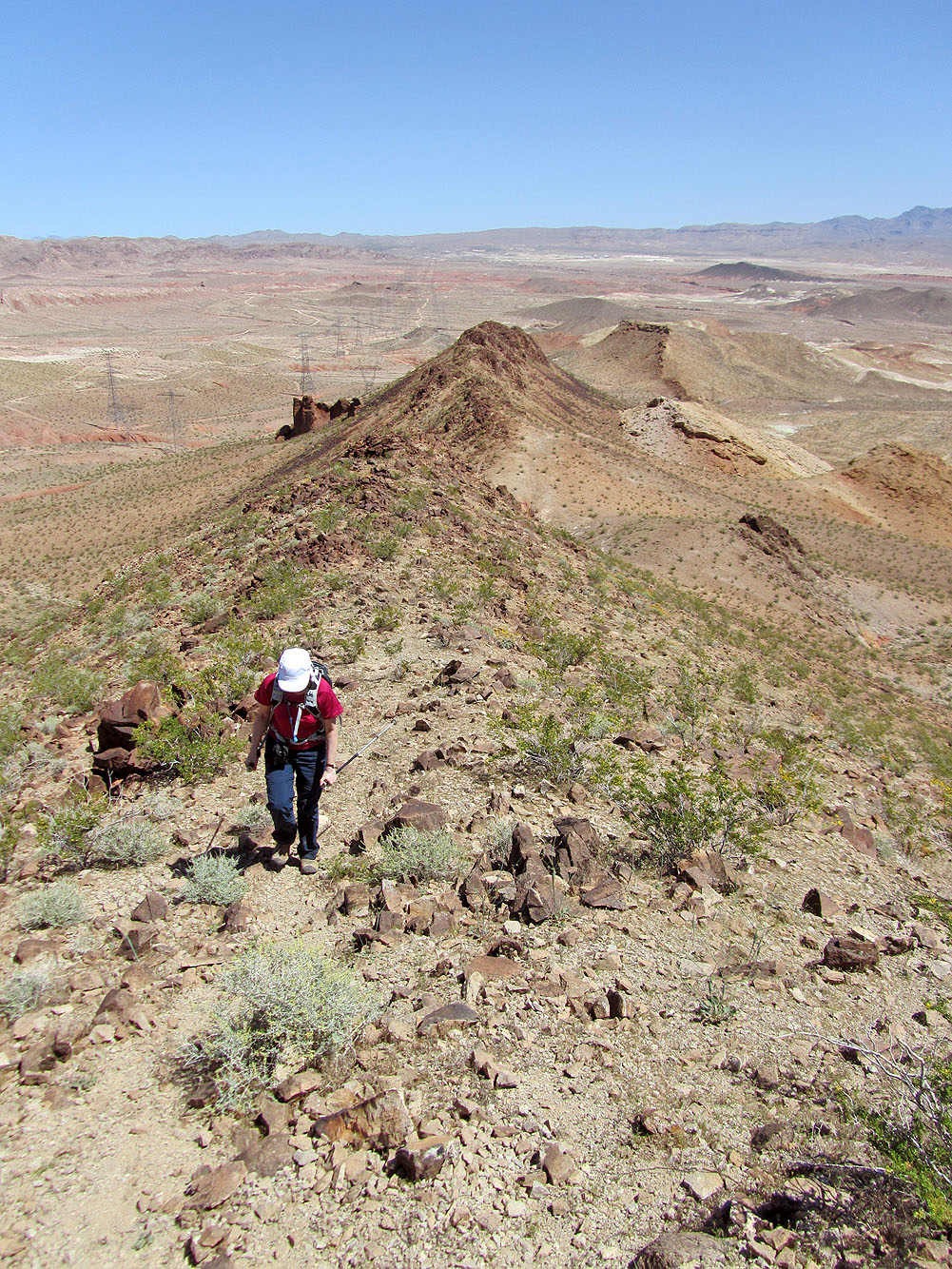 Looking back along the ridge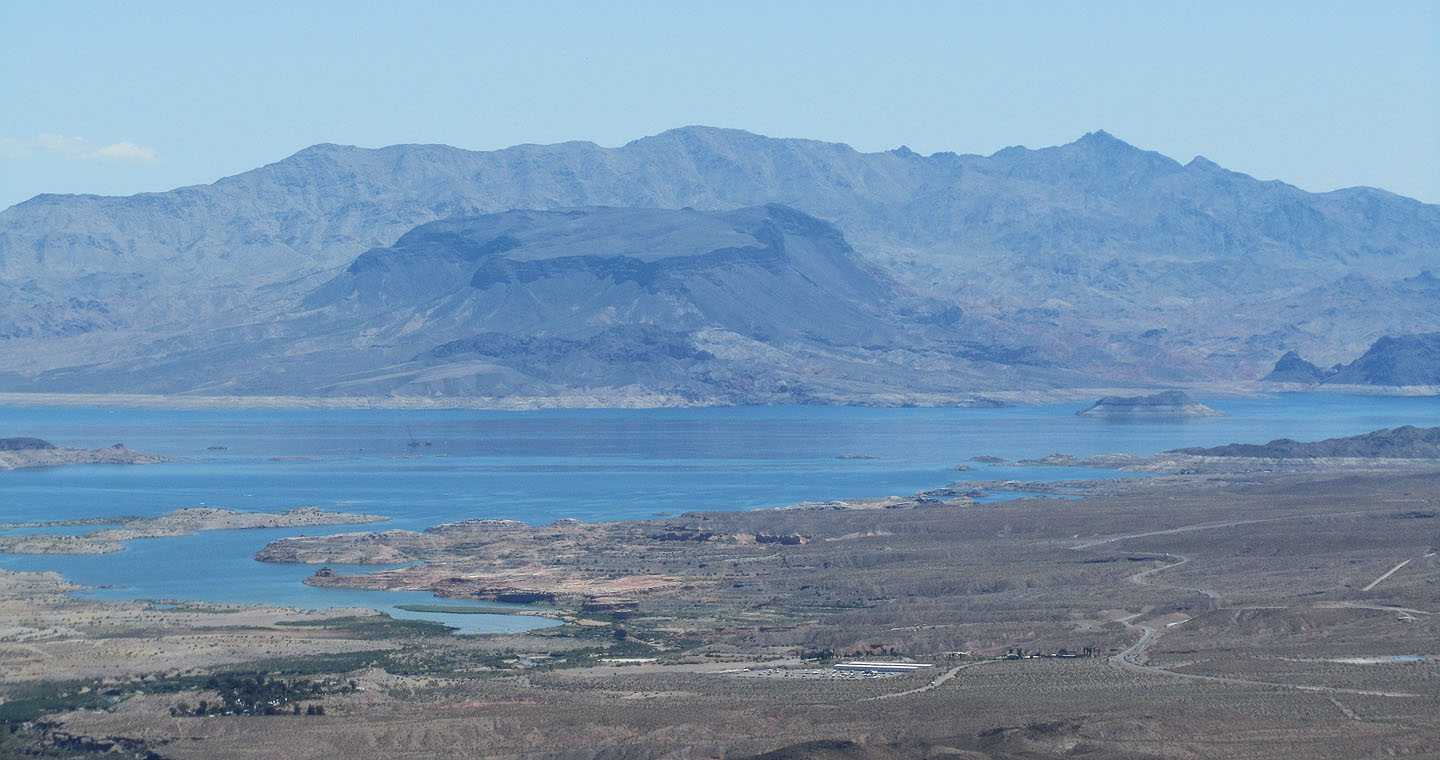 Mount Wilson (Arizona) rises above Fortification Hill and Lake Mead.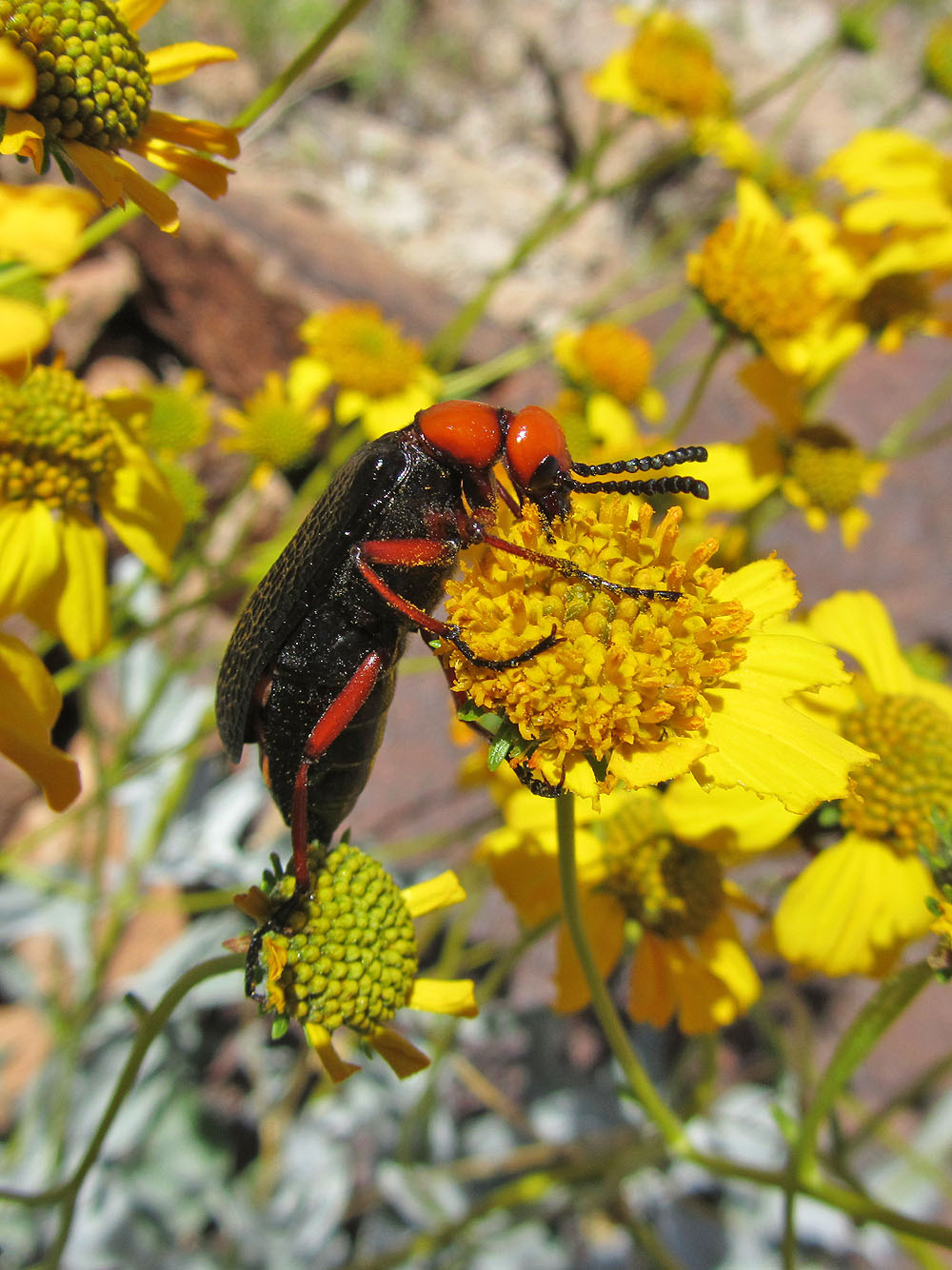 We saw dozens of desert blister beetles eating flowers.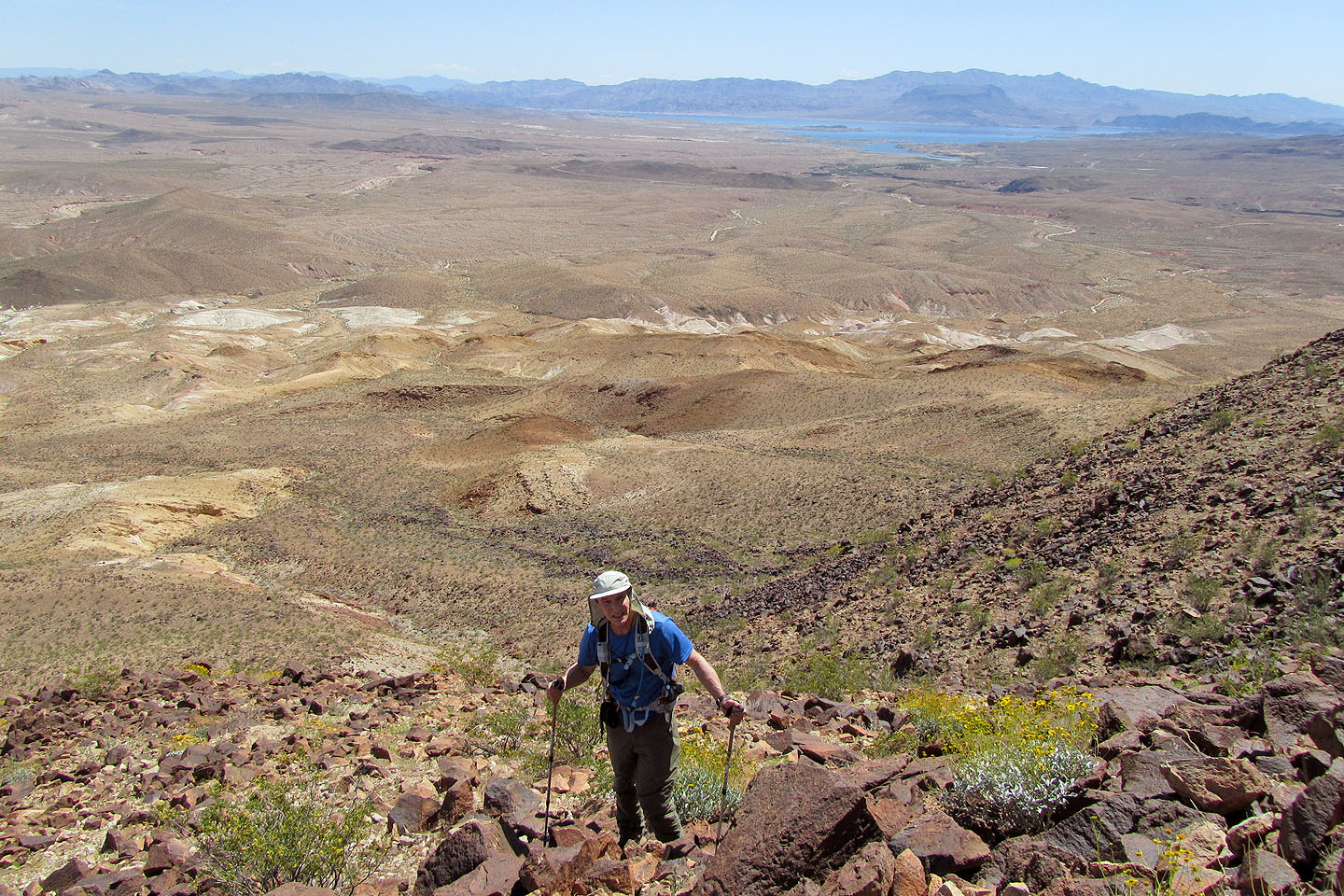 Halfway up

On the summit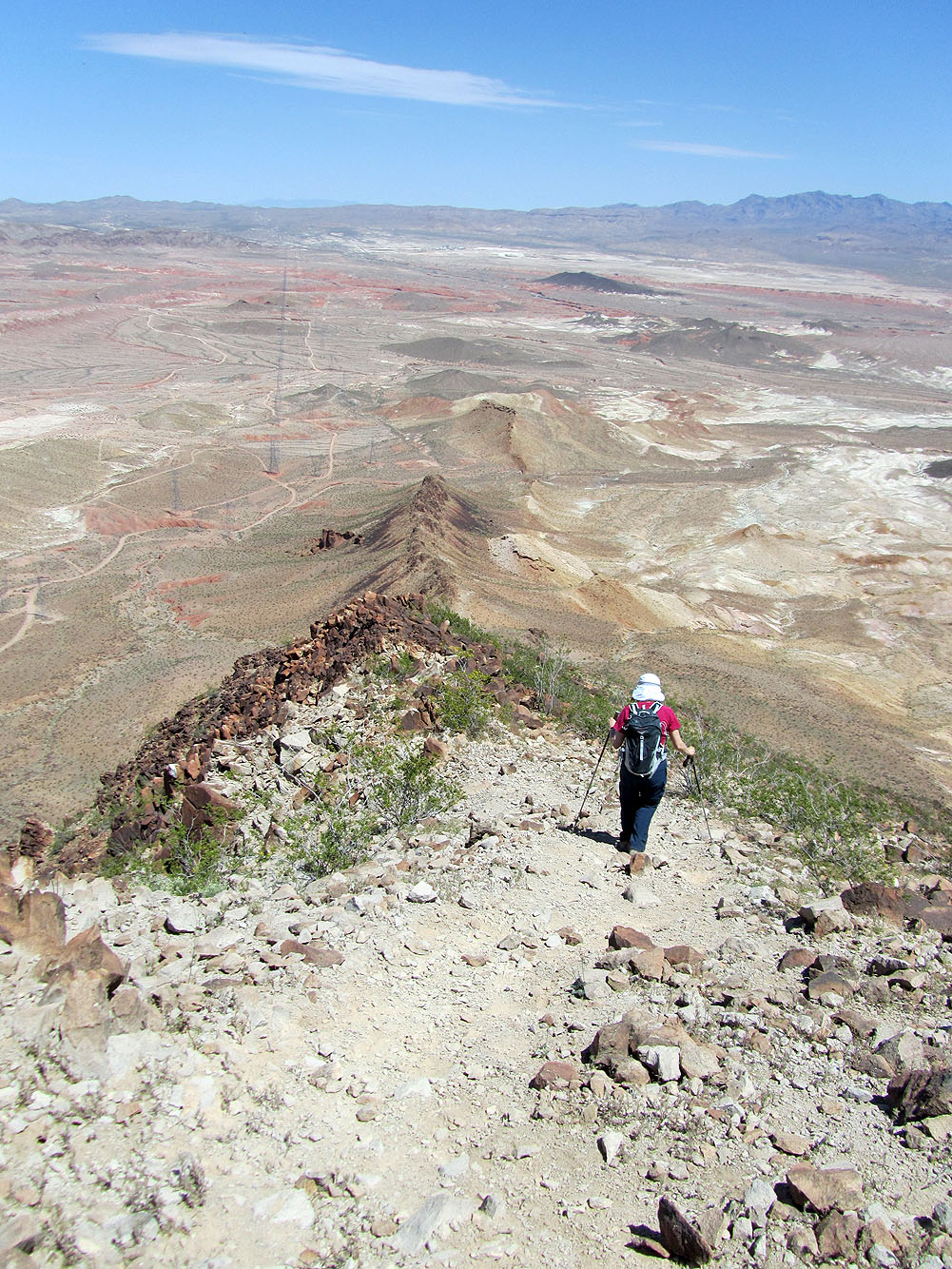 Heading down from the summit

Near the trail we found a memorial to a dog.

Beavertail cactus bloom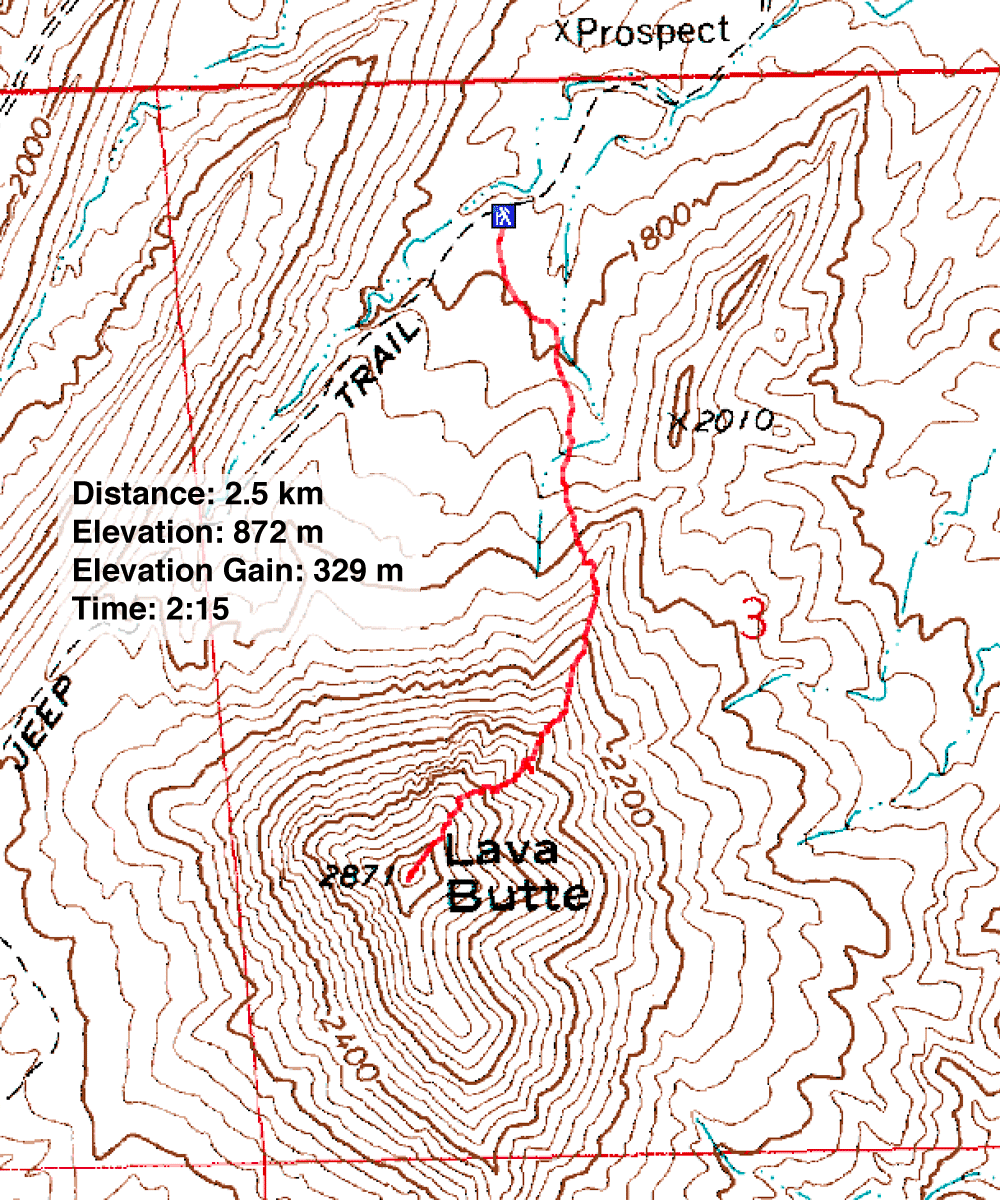 Frenchman Mountain 1:24,000 Topo (1.6 mi, 2861 ft, 1079 ft)