bobspirko.ca | Home | Canada Trips | US Trips | Hiking | Snowshoeing | MAP | About


View from Horn Toad Peak
Horn Toad Peak and Little Pyramid Peak
Lake Mead NRA, Nevada
October 22, 2015
The peaks near Redstone Picnic Area are trifling and would probably go unnoticed and unnamed if not for the beautiful sandstone rocks of the picnic area that lure visitors. Dinah and I had climbed Redstone Peak, Mystery Cairn, and Vista Peak a few years ago, and now we returned, along with Sonny, to do Horn Toad Peak and Little Pyramid Peak.
Our first objective, Horn Toad Peak, can be seen from the parking lot. After following paths through the red sandstone outcrops, we crossed the desert flats to the wash immediately east of Horn Toad. After following the wash part way, we broke off to climb a steep slope to a notch beneath the summit. An hour and a half after starting out, we were standing on top of Horn Toad Peak.
After getting an eyeful of the surrounding desert landscape, we dropped back down and made our way to Little Pyramid Peak. While Dinah and I traversed below intermediary high points, Sonny endeavoured to bag each one. But we all climbed over the last high point before Little Pyramid. Like Horn Toad, the climb to the summit of Little Pyramid ended with a brief scramble. After having lunch, we returned to the base of Horn Toad and followed the wash next to it down.
Despite doing five peaks near Redstone Picnic Area, there remain two others left to do: East Redstone Peak and Tall Cairn, reason enough to return another day.
KML and GPX Tracks
Sonny's Trip Report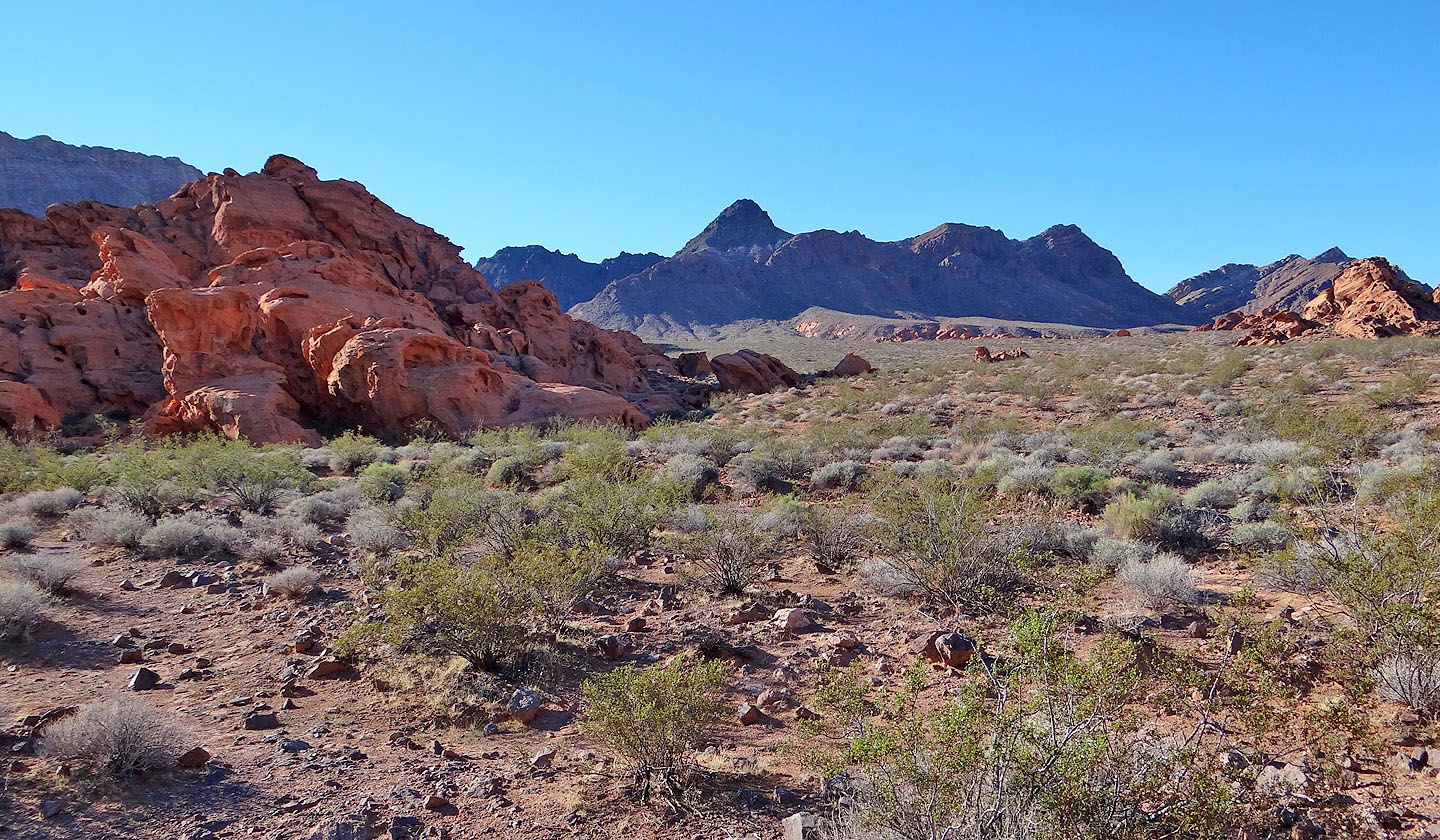 From Redstone Picnic Area, we headed to Horn Toad Peak (centre)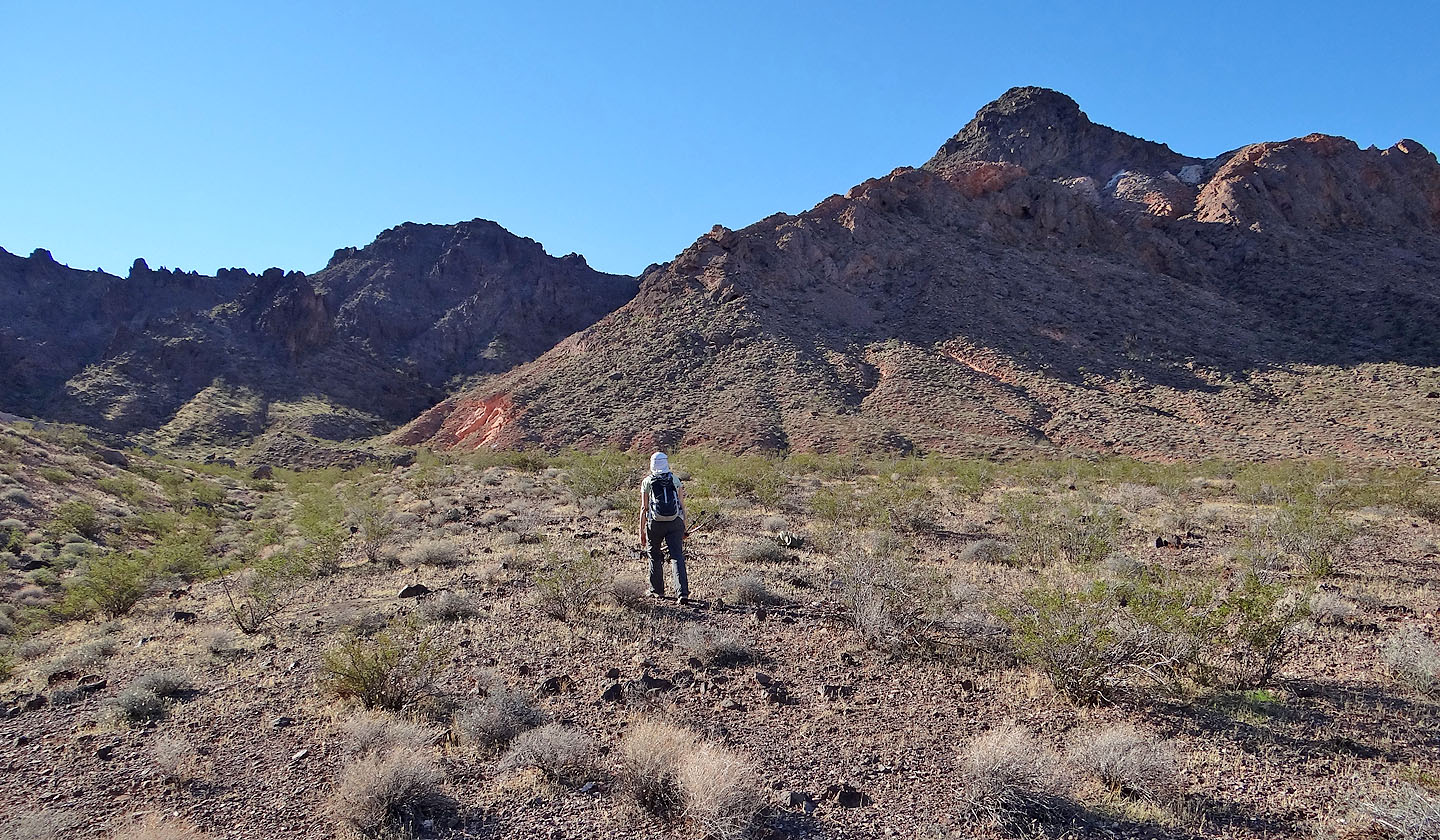 We went up the wash on the east side of Horn Toad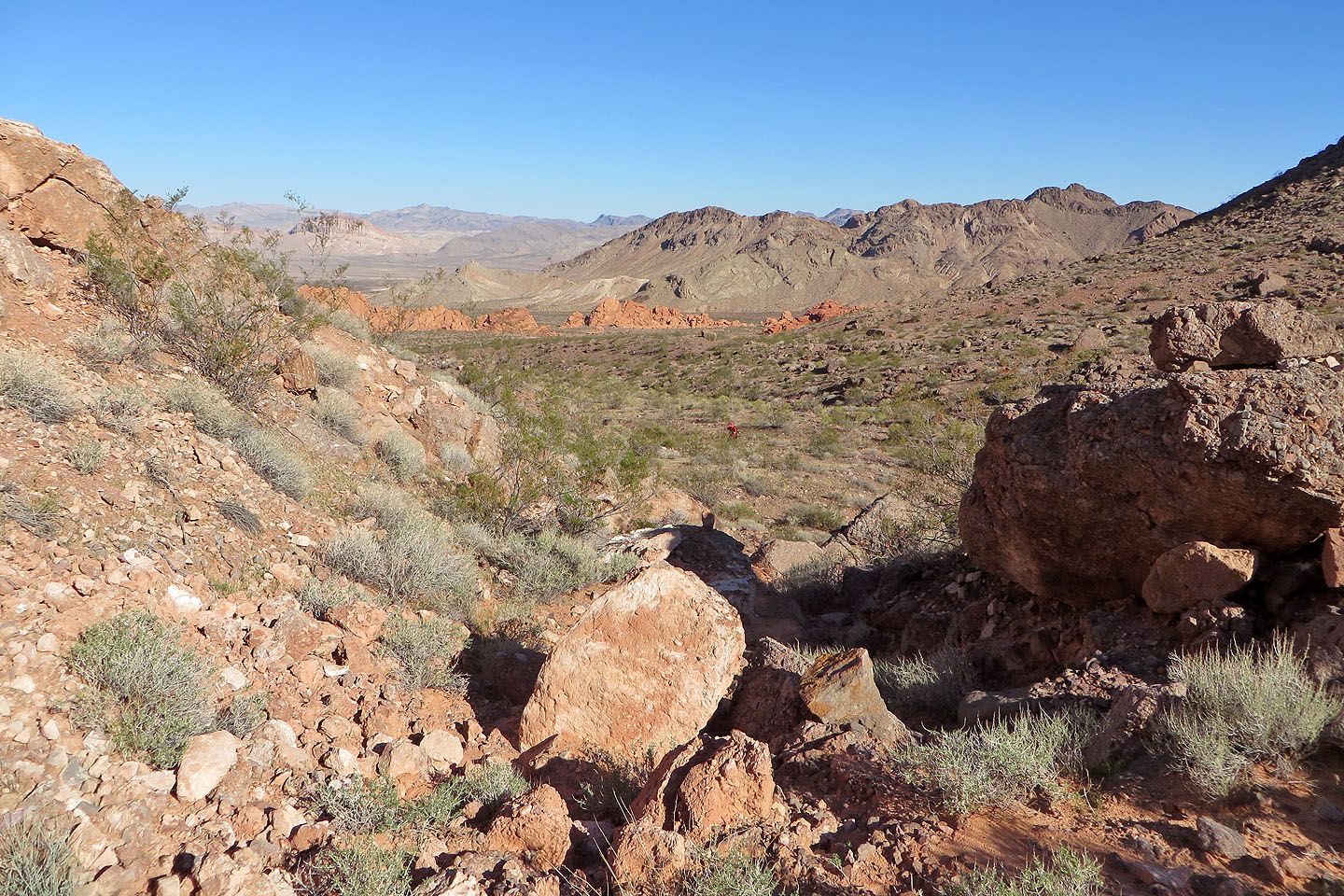 Looking back after we entered the wash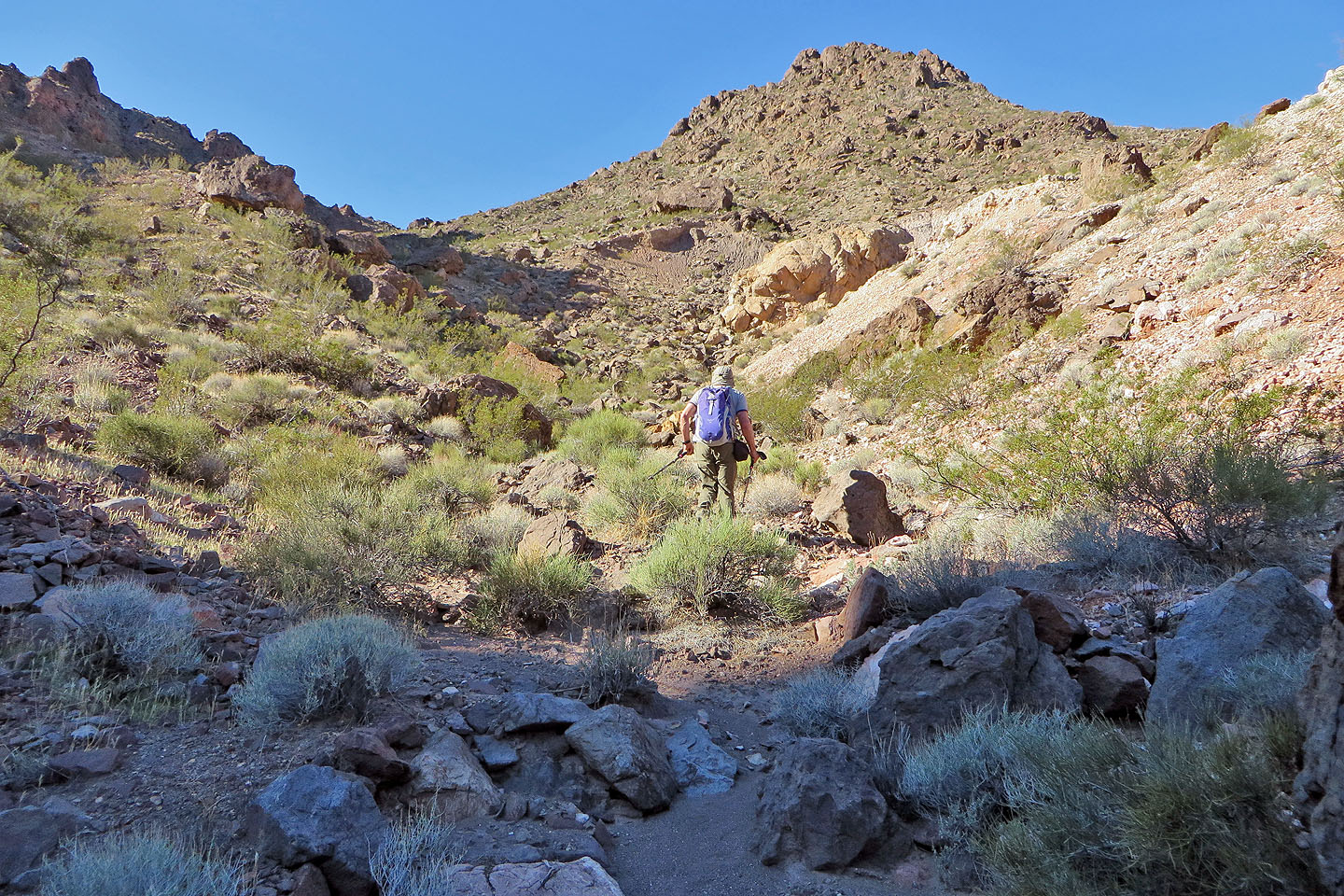 We ended up climbing to the notch above me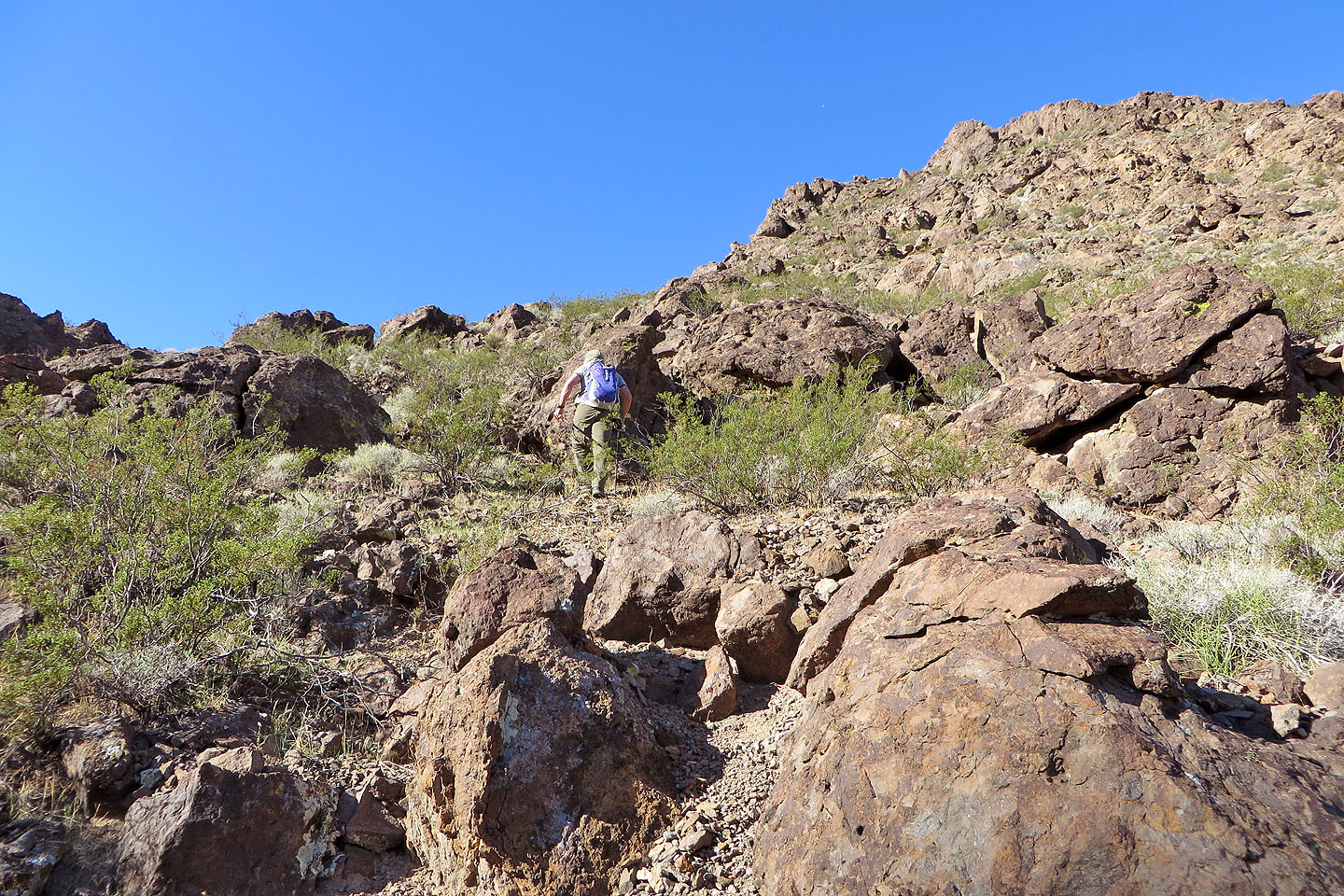 Starting up Horn Toad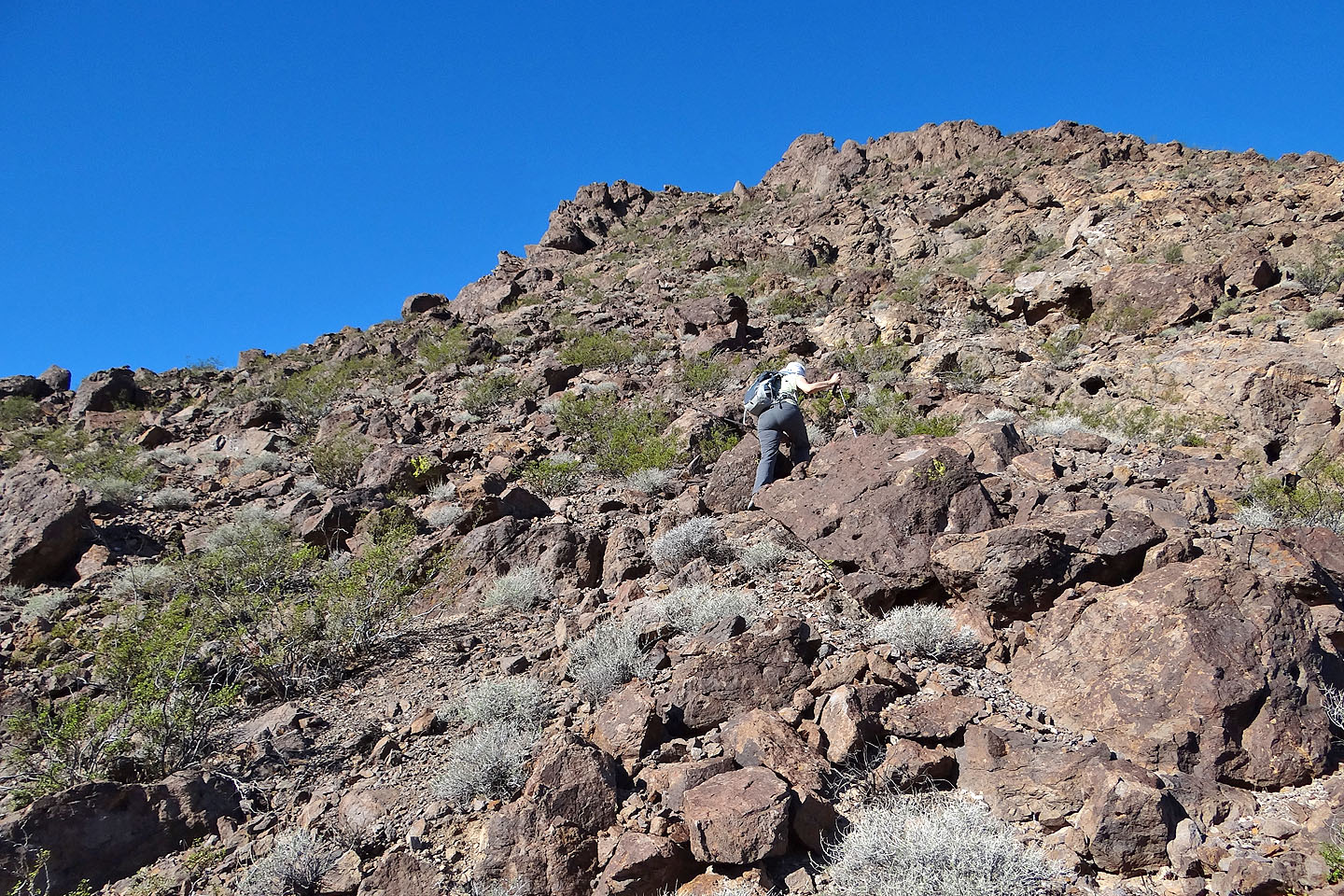 Hiking up the lower slopes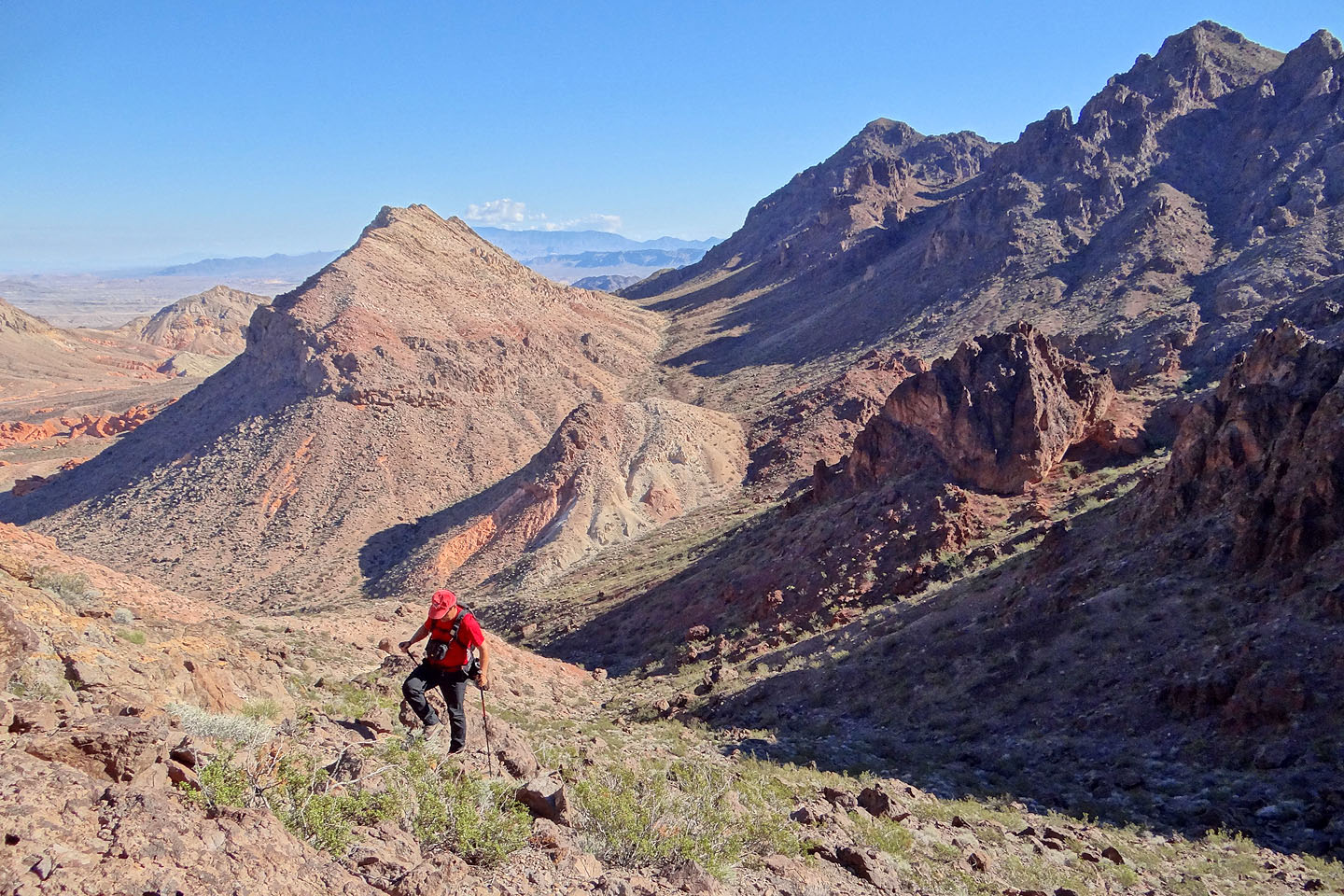 Looking back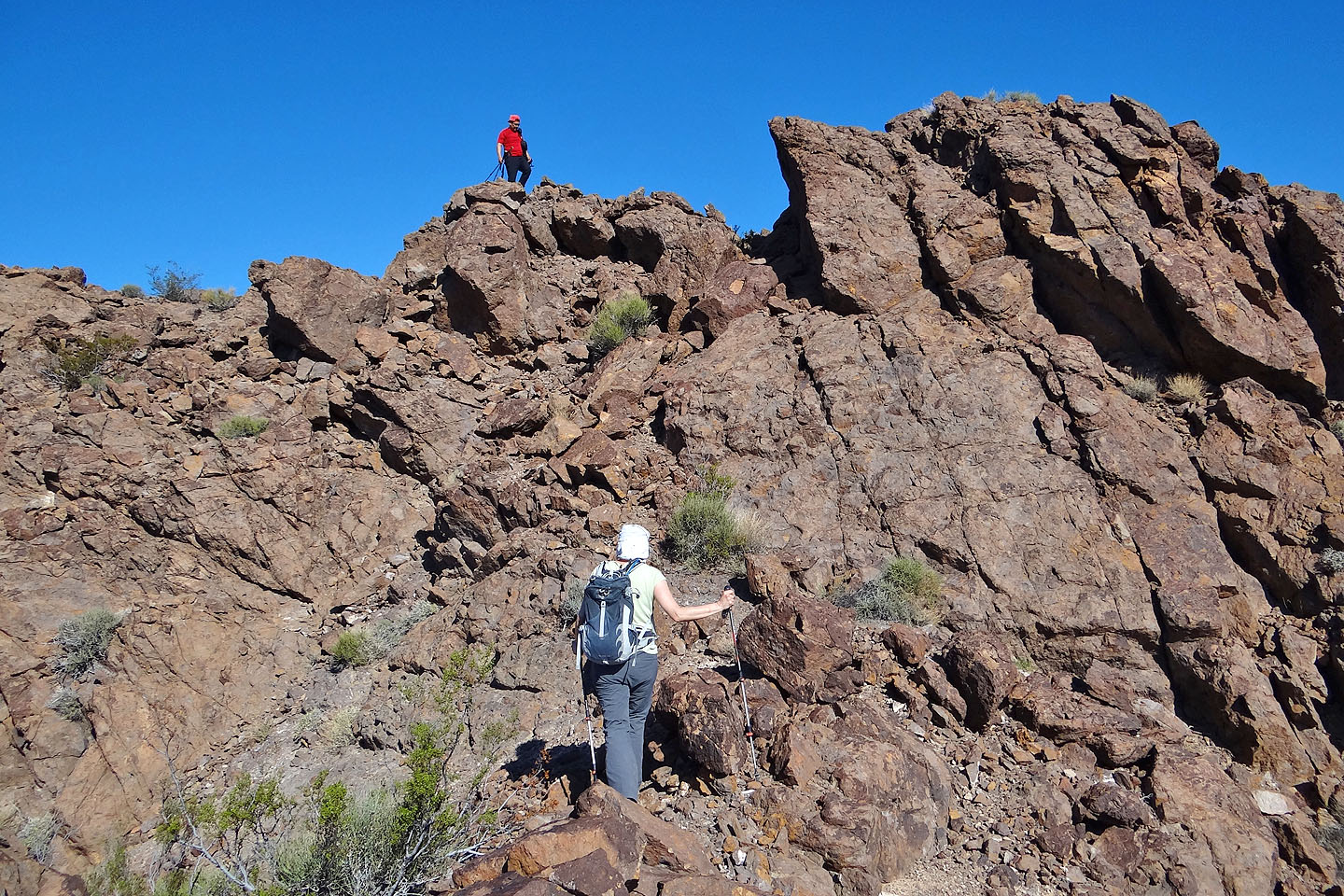 From the notch, it's a short scramble to the summit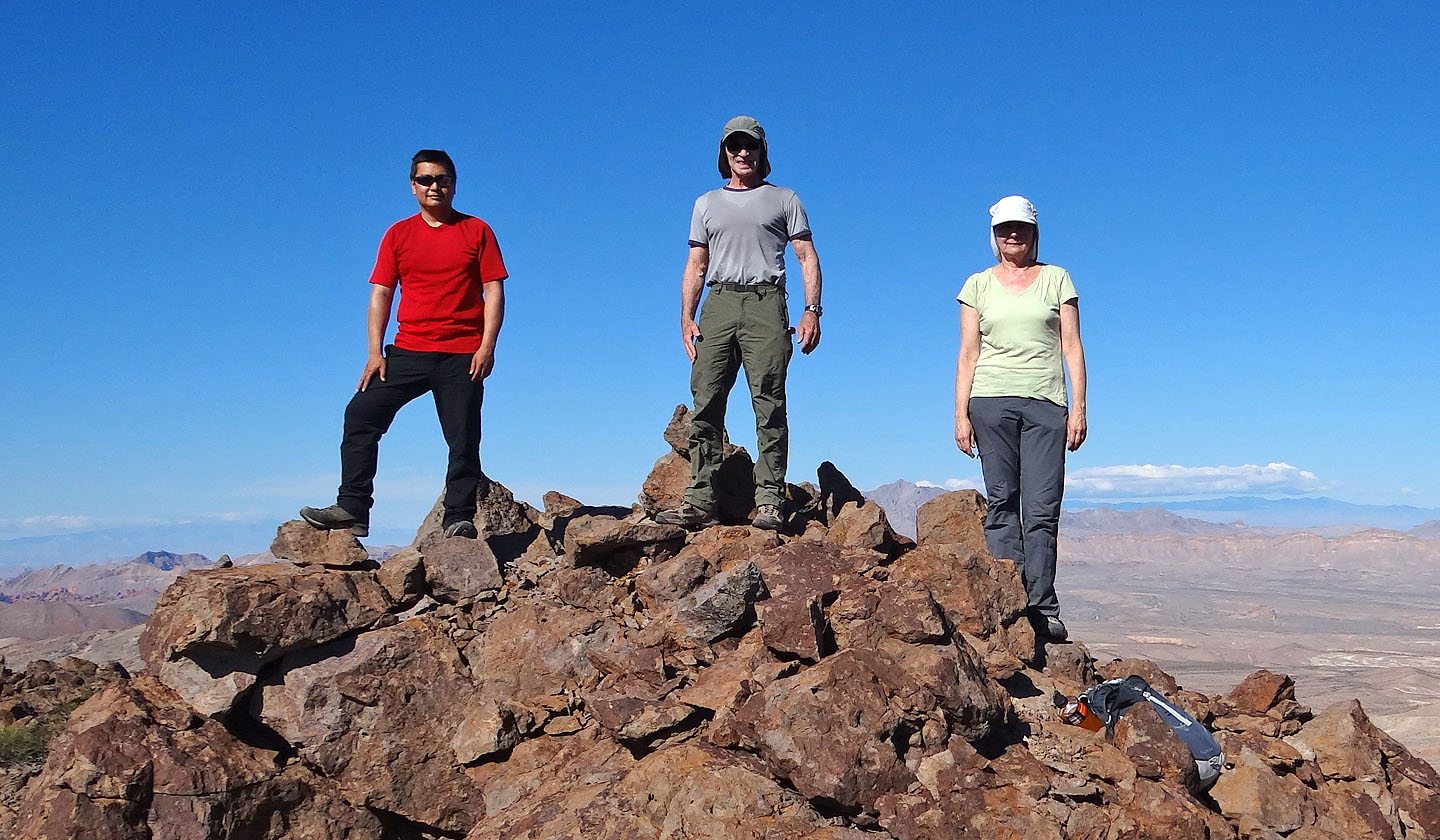 Standing on Horn Toad Peak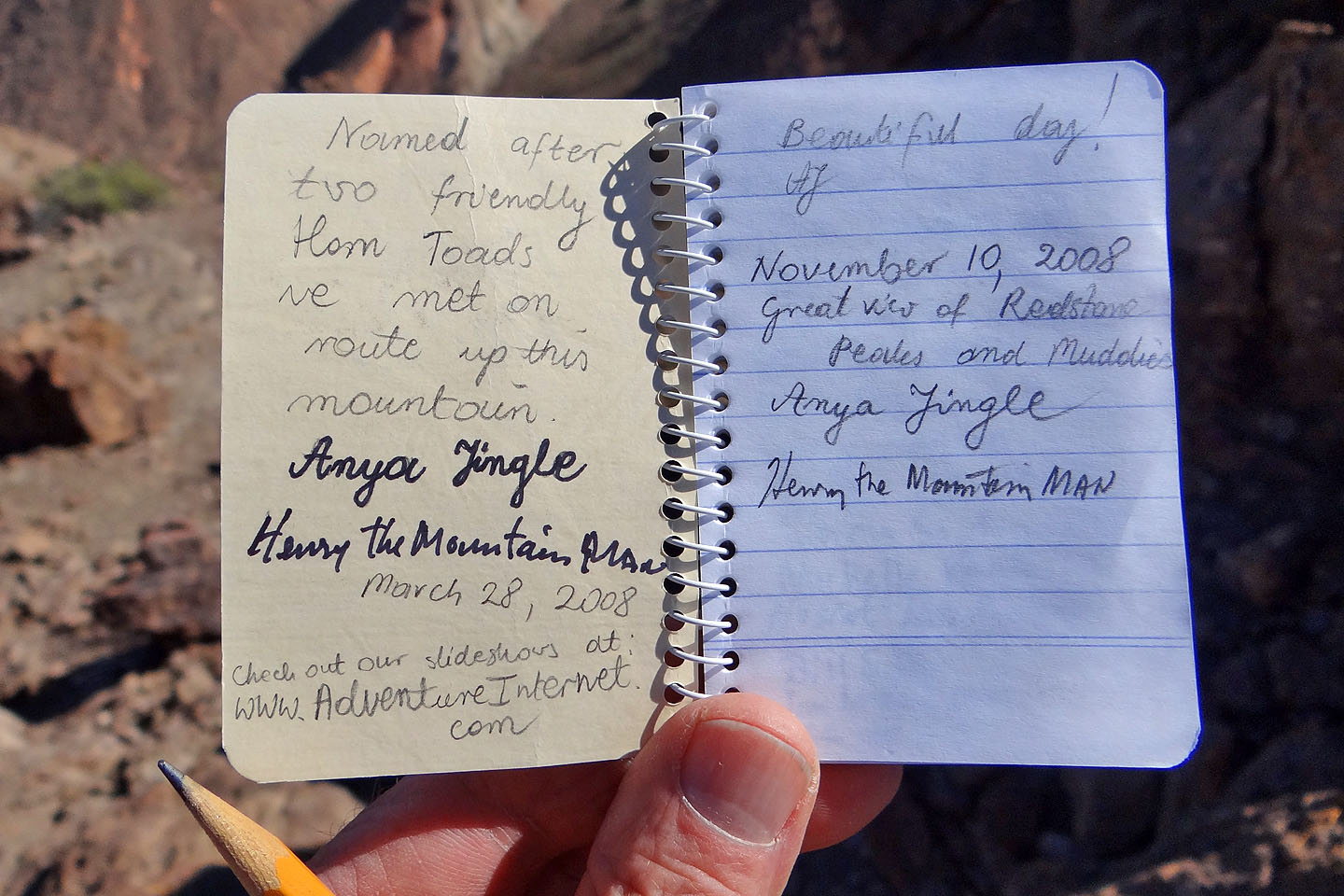 Summit register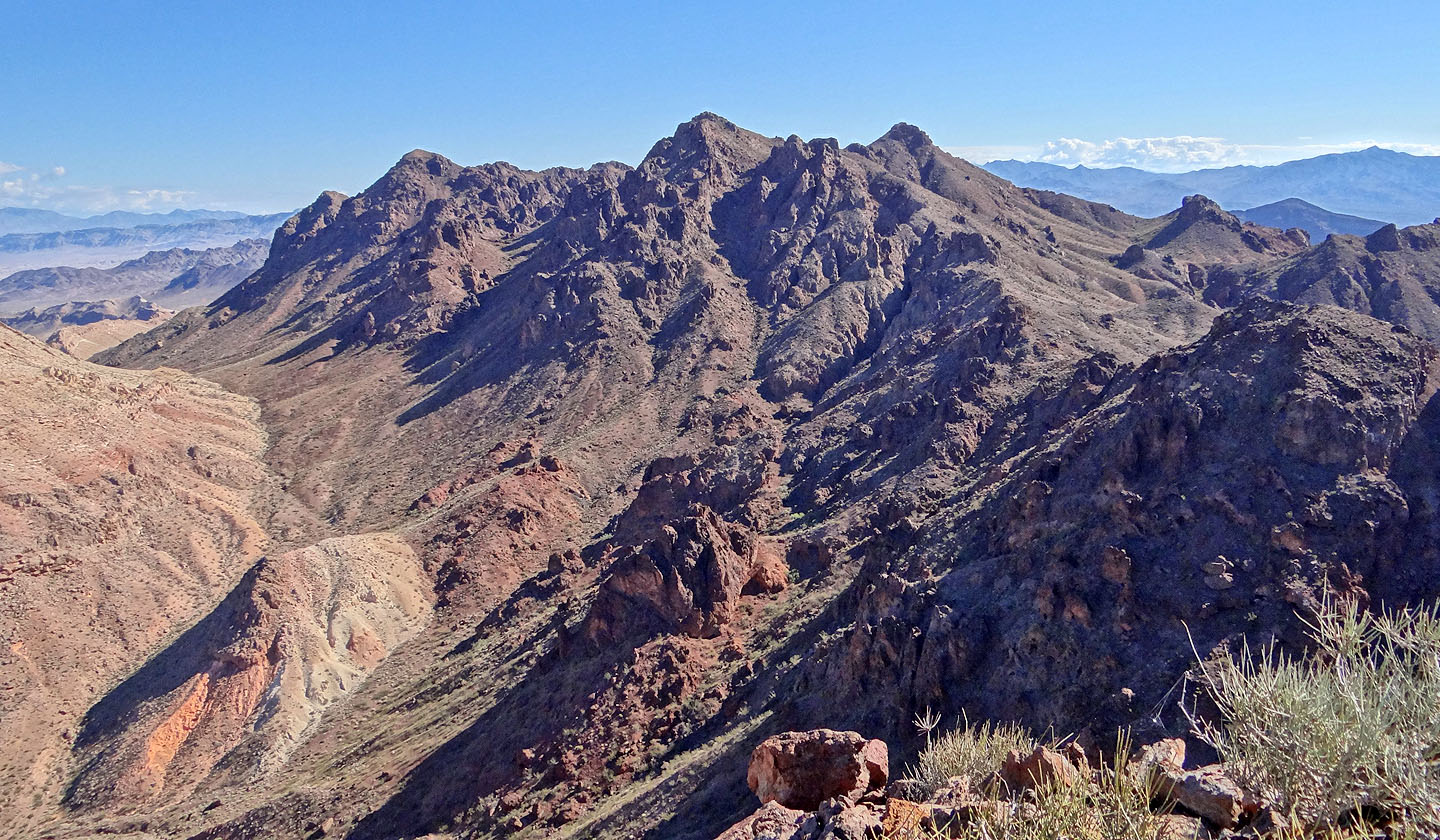 Redstone Peak, Mystery Cairn and Vista Peak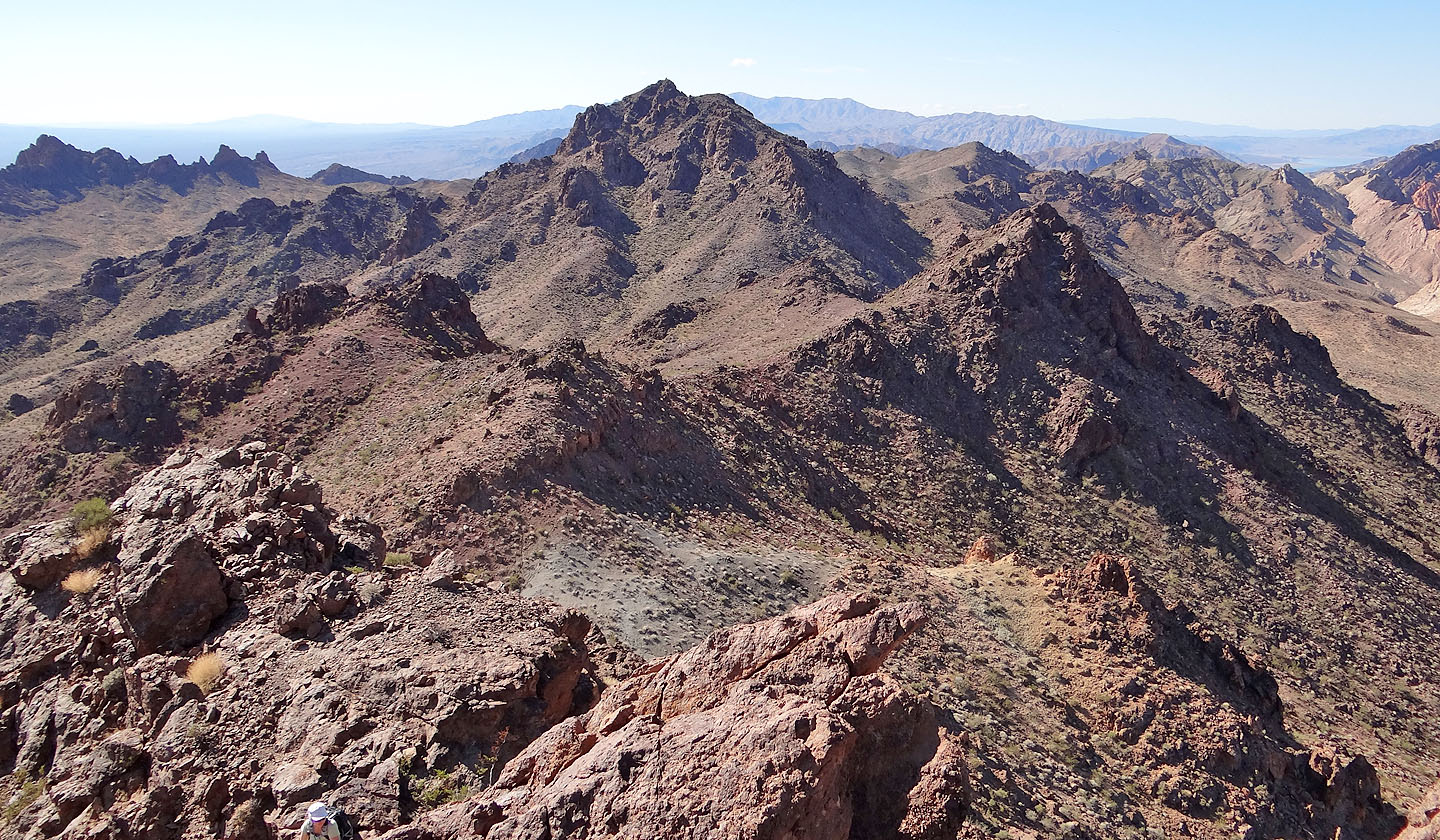 Our next stop: Little Pyramid Peak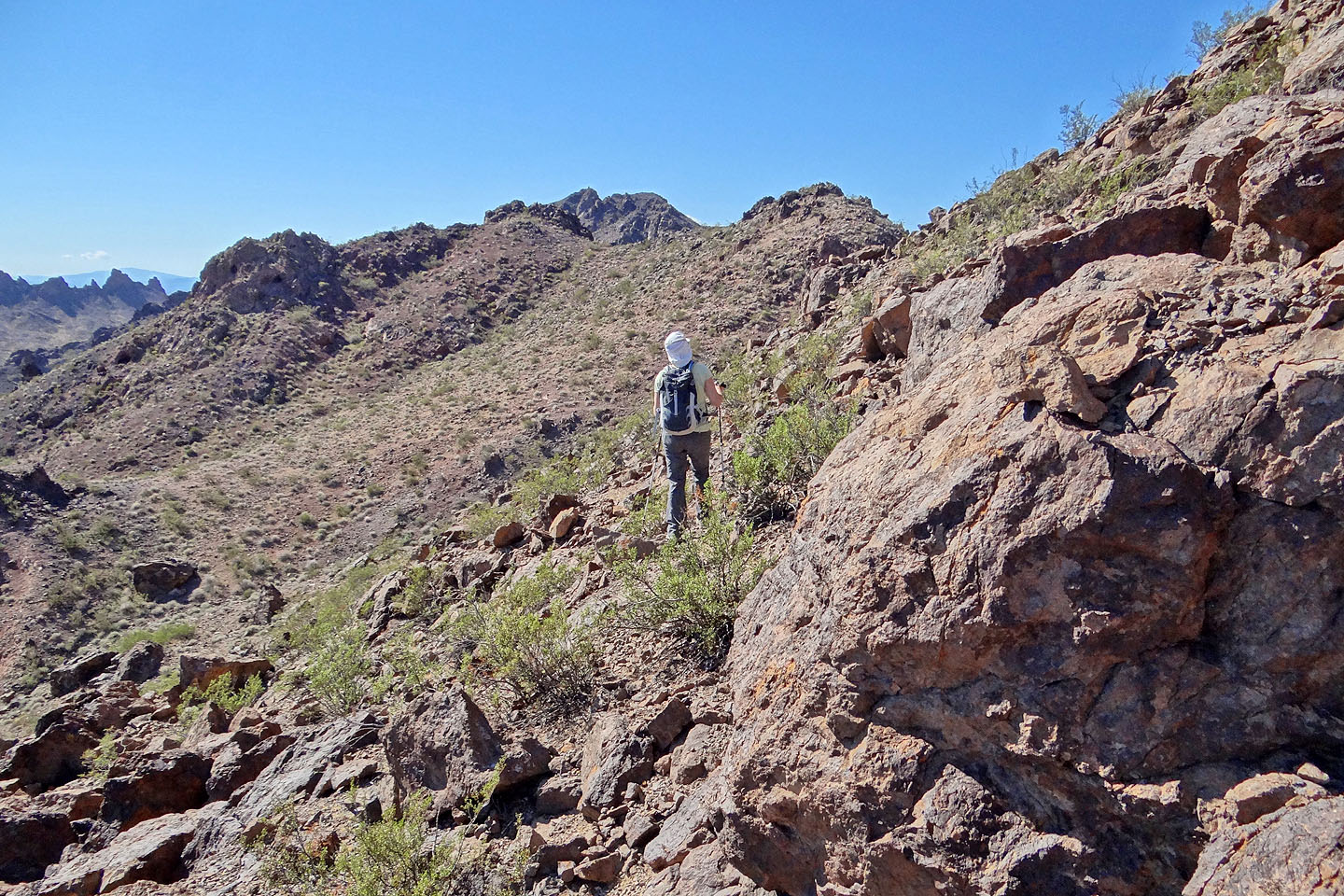 Little Pyramid is well in the distance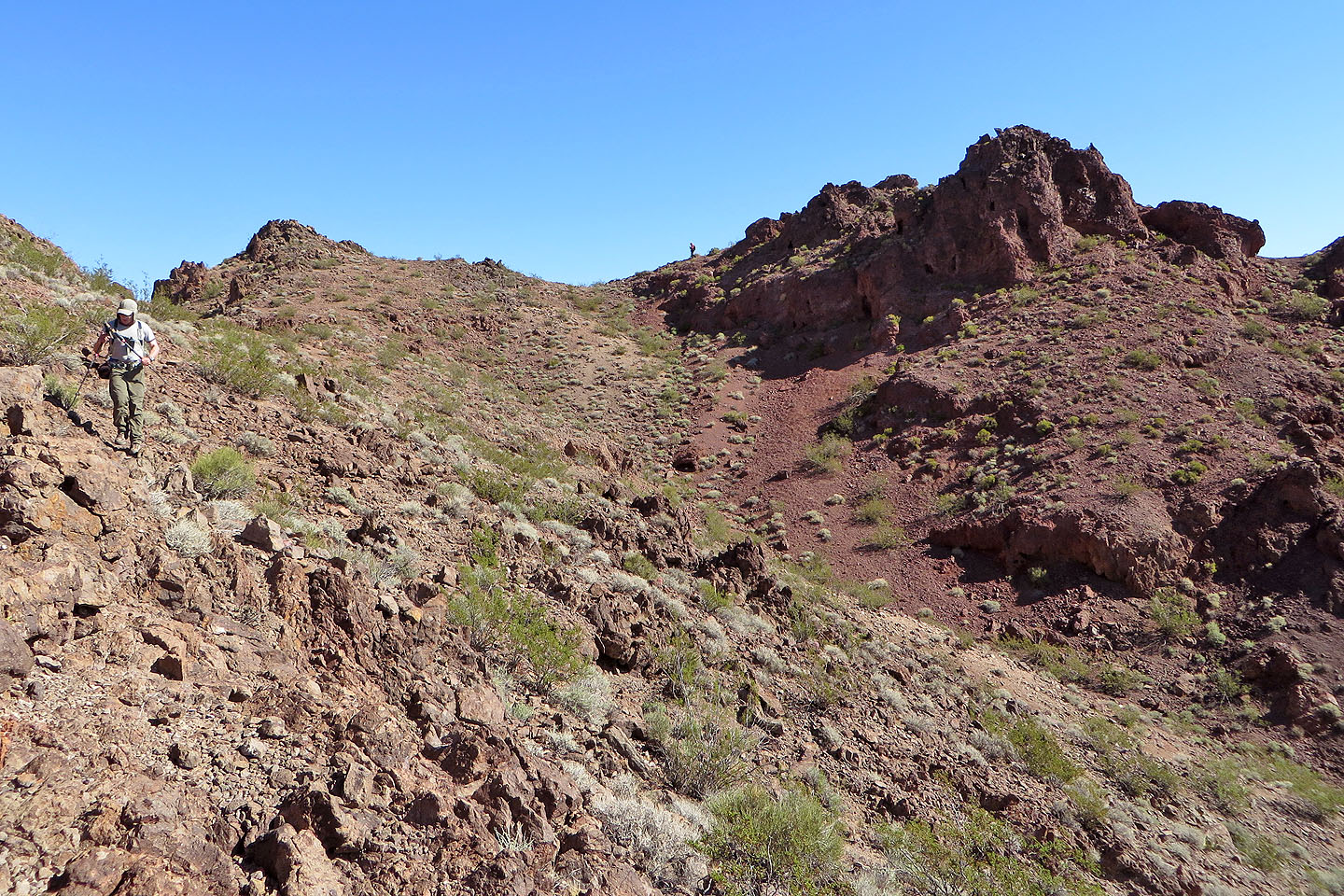 Sonny took a different route and appears in the centre on the skyline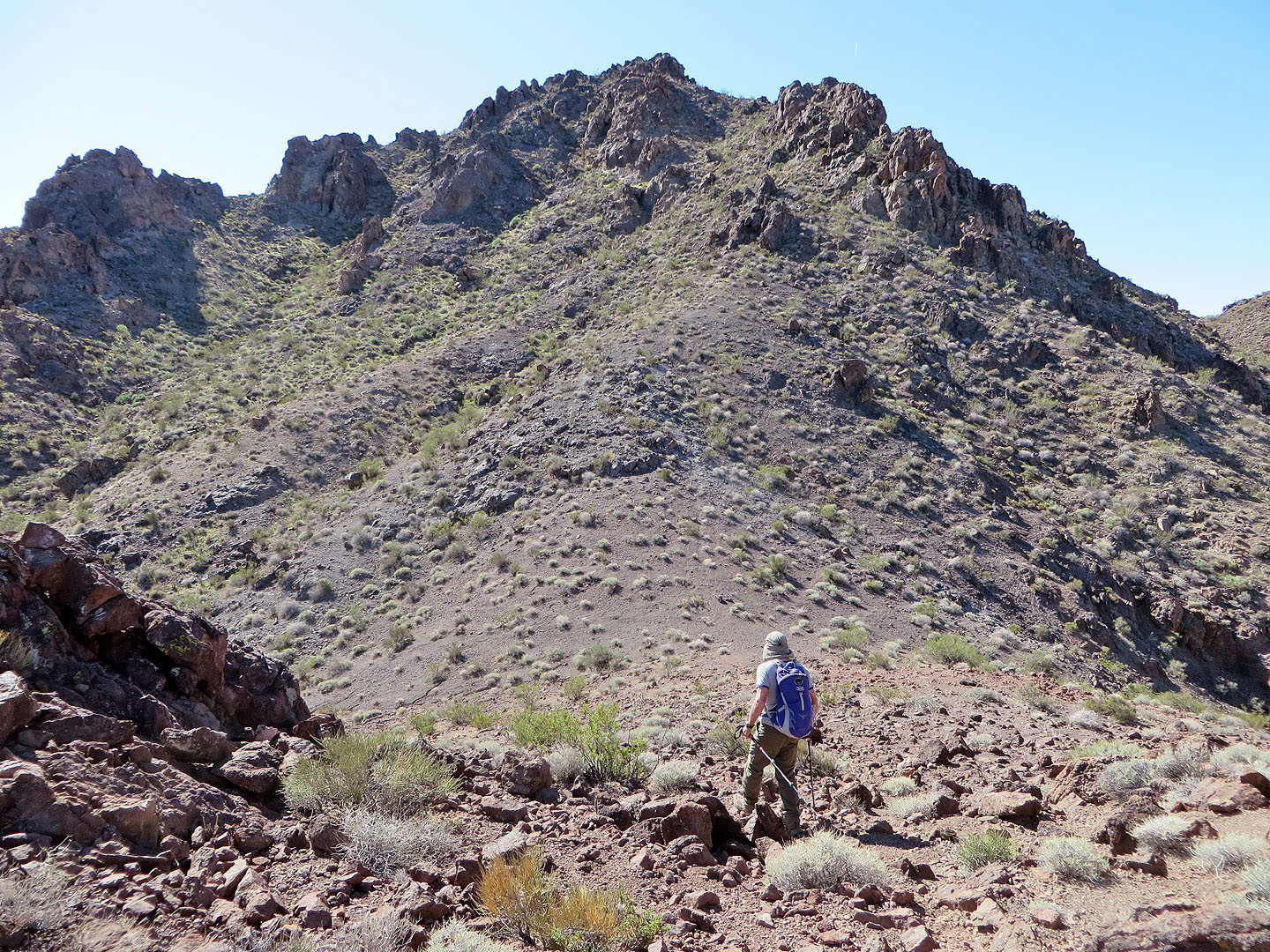 The false summit before Little Pyramid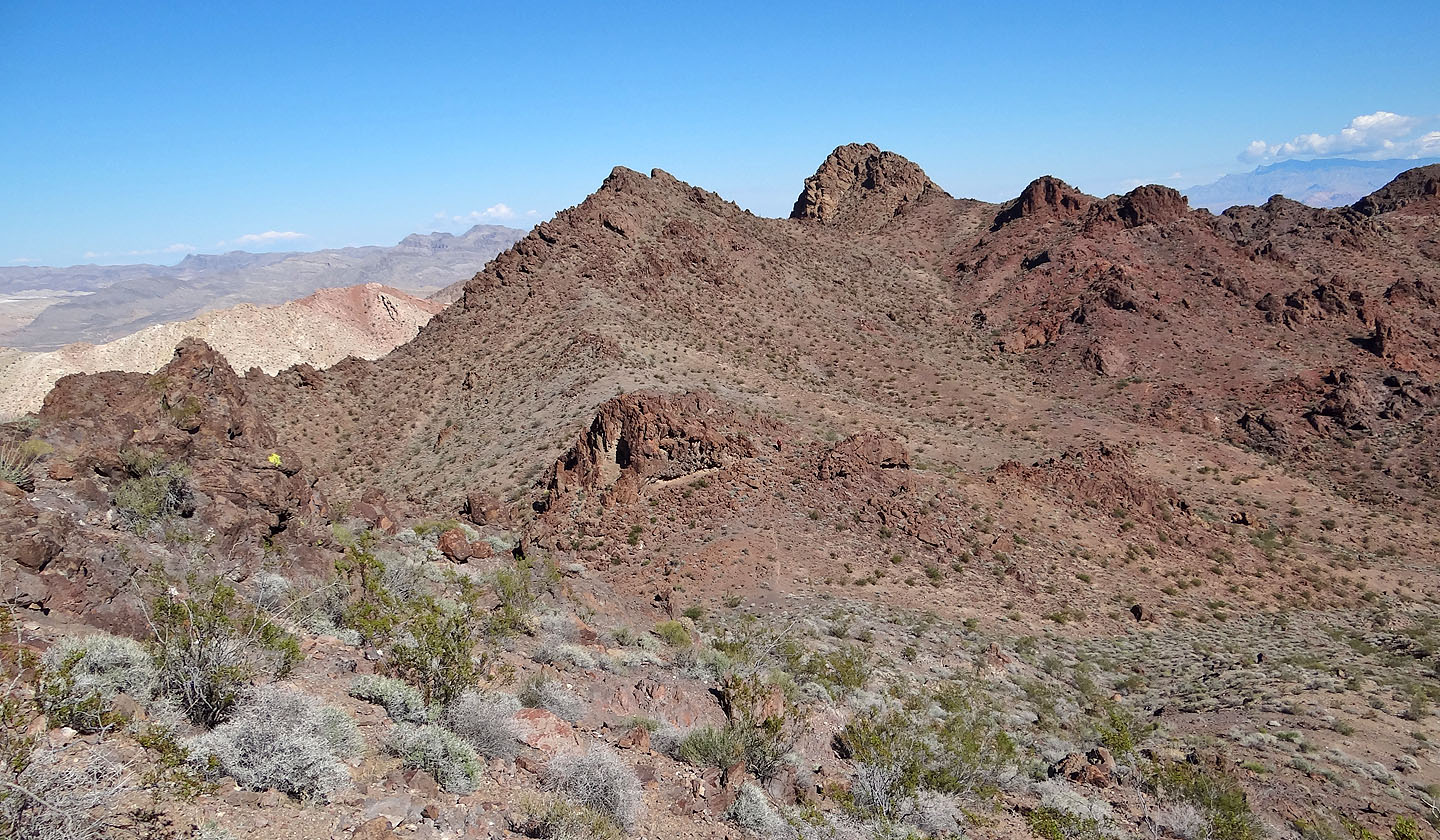 Looking back at Horn Toad (mouse over for a close-up)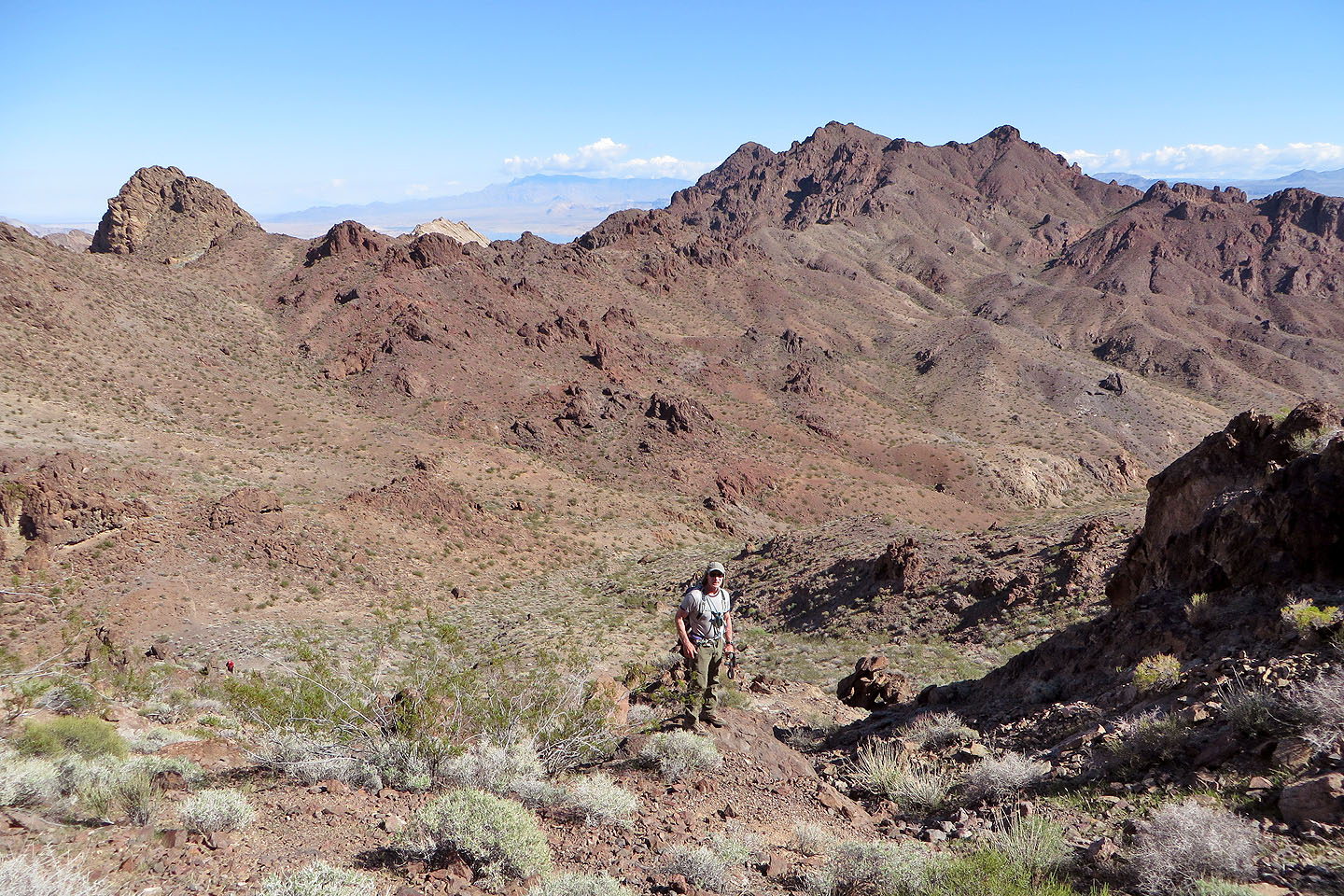 Redstone, Mystery and Vista on the right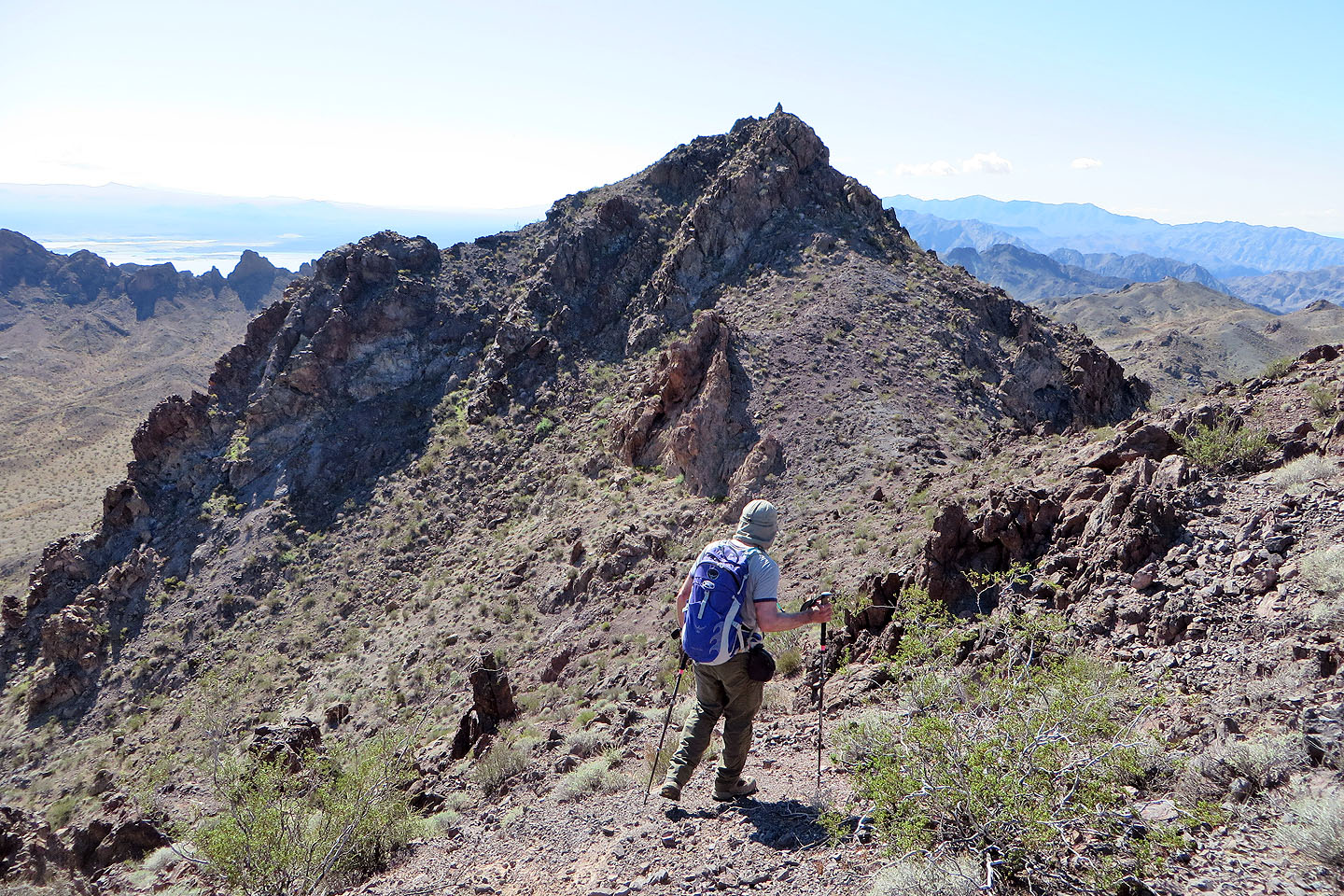 Little Pyramid seen from the false summit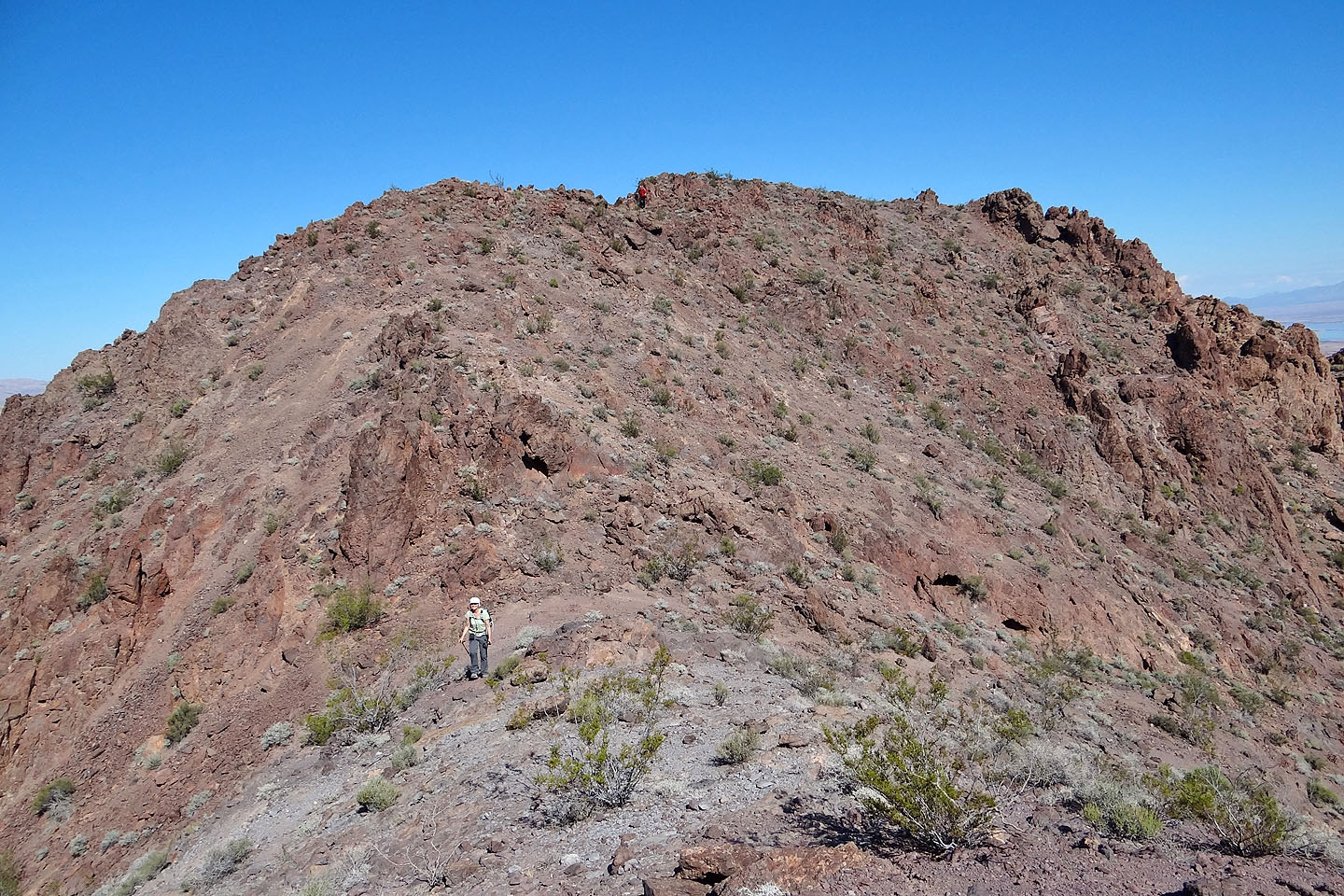 Dinah reaches a saddle while Sonny descends from a high point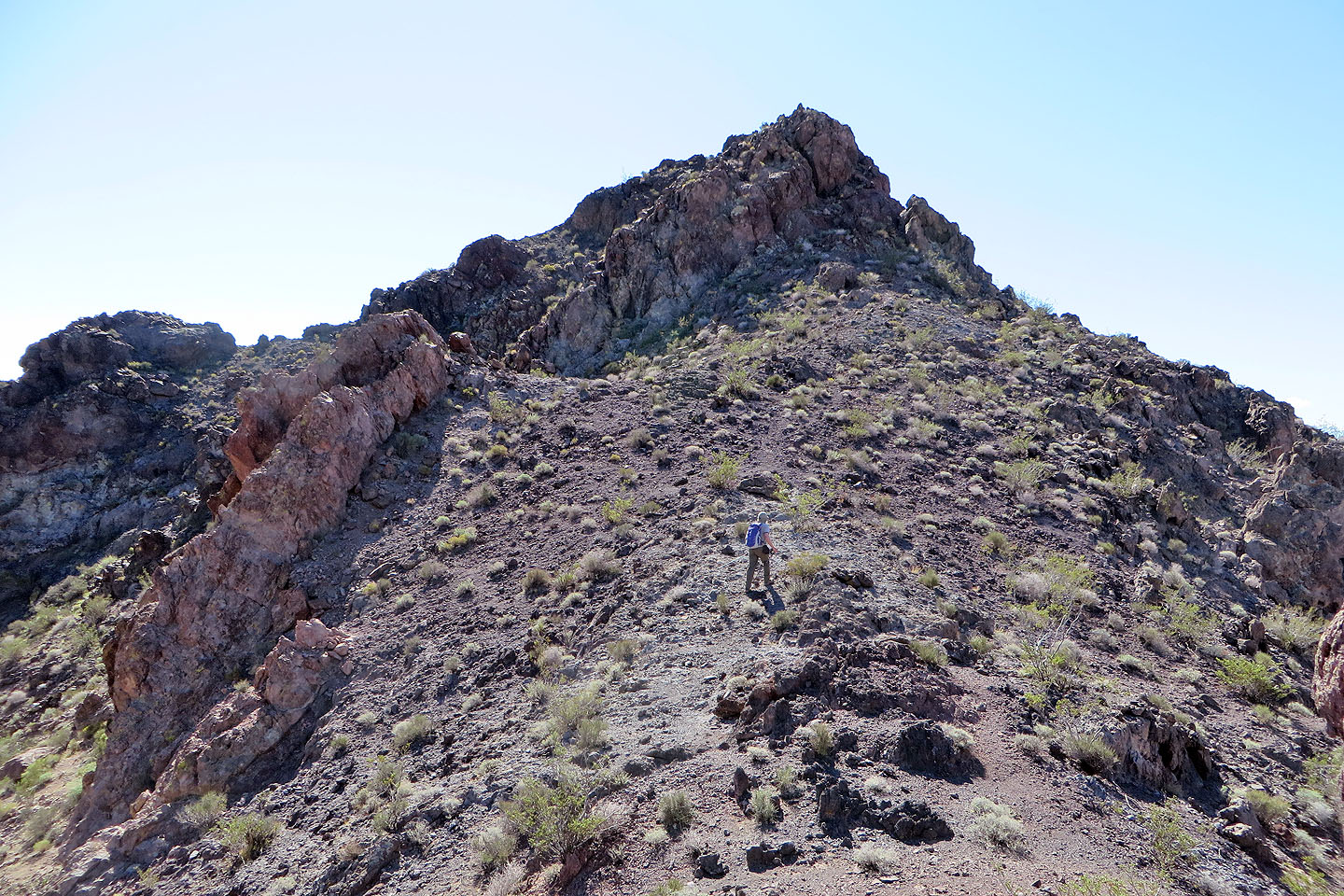 From the saddle, we aimed for the notch on the right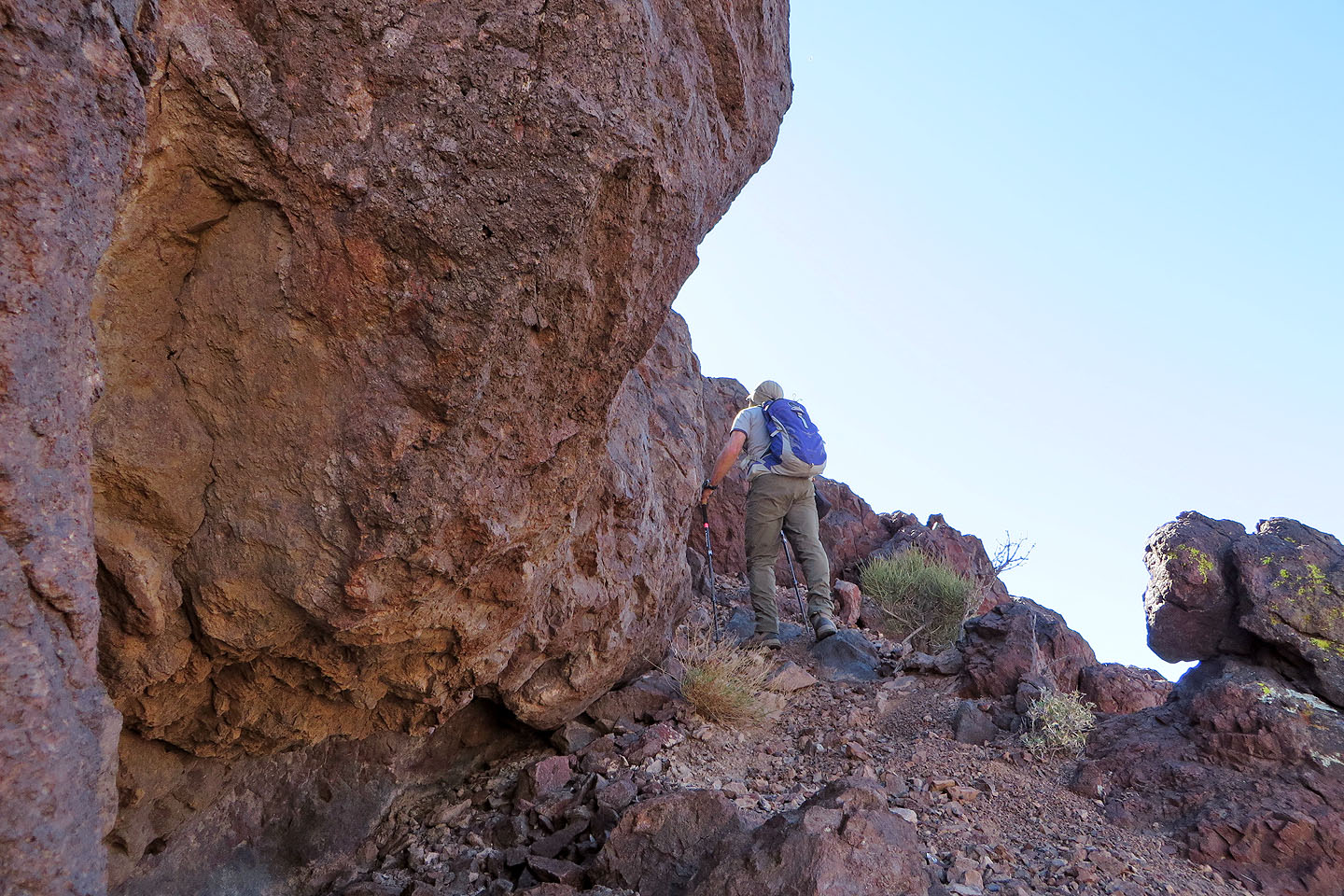 Hiking up the notch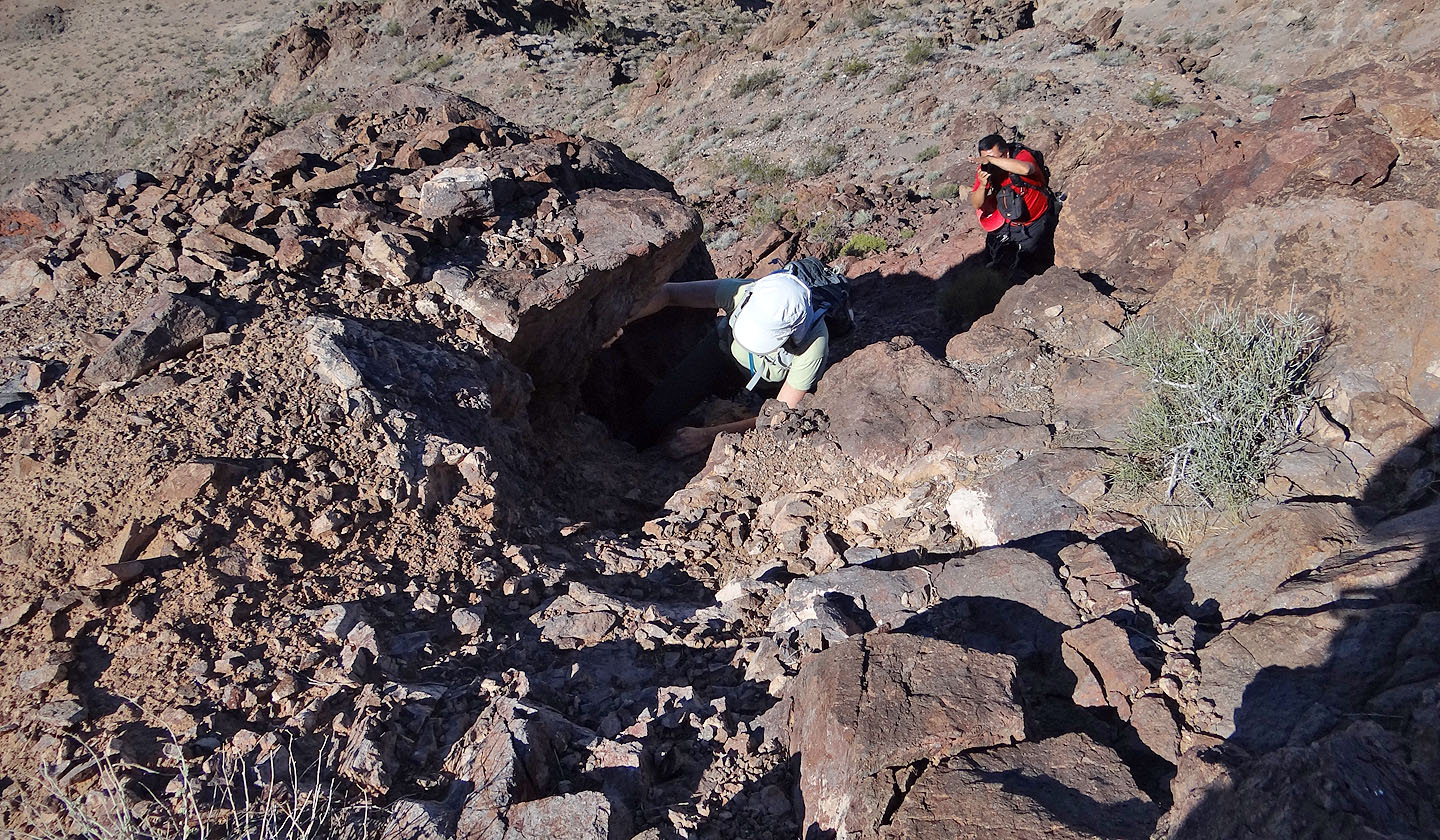 There's a short scramble just below the summit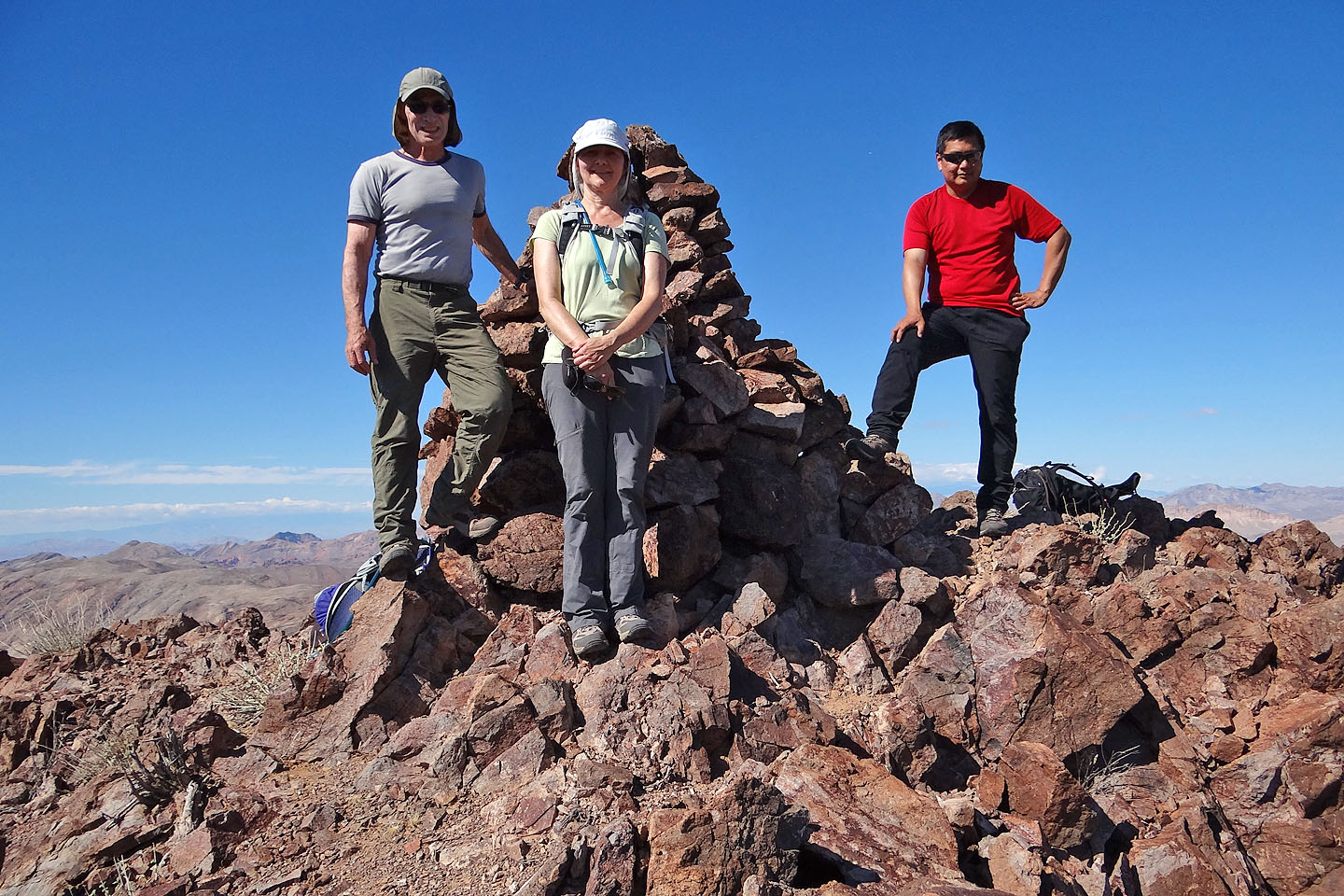 Posing next to the summit cairn


View from Little Pyramid Peak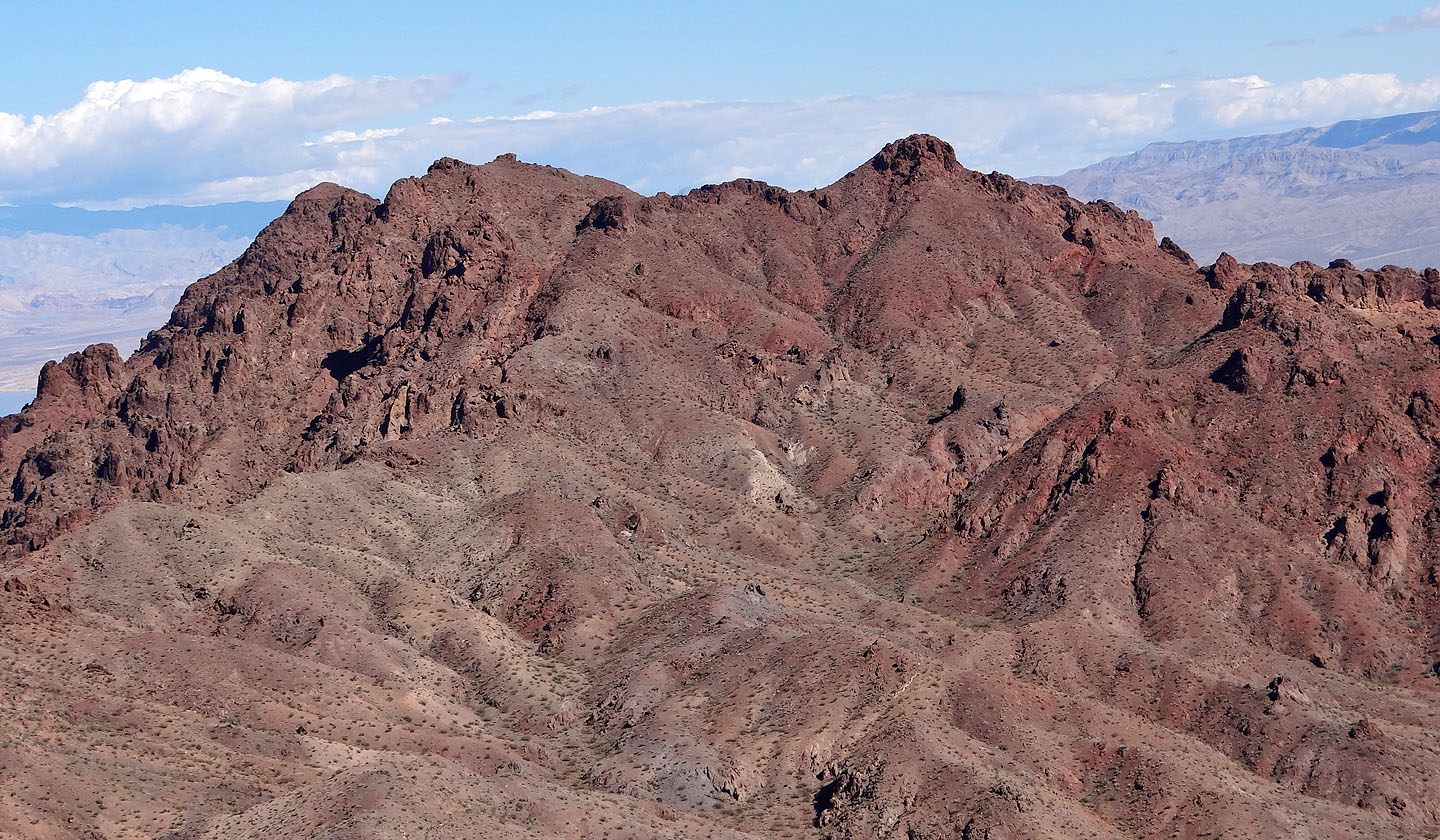 Looking back at Horn Toad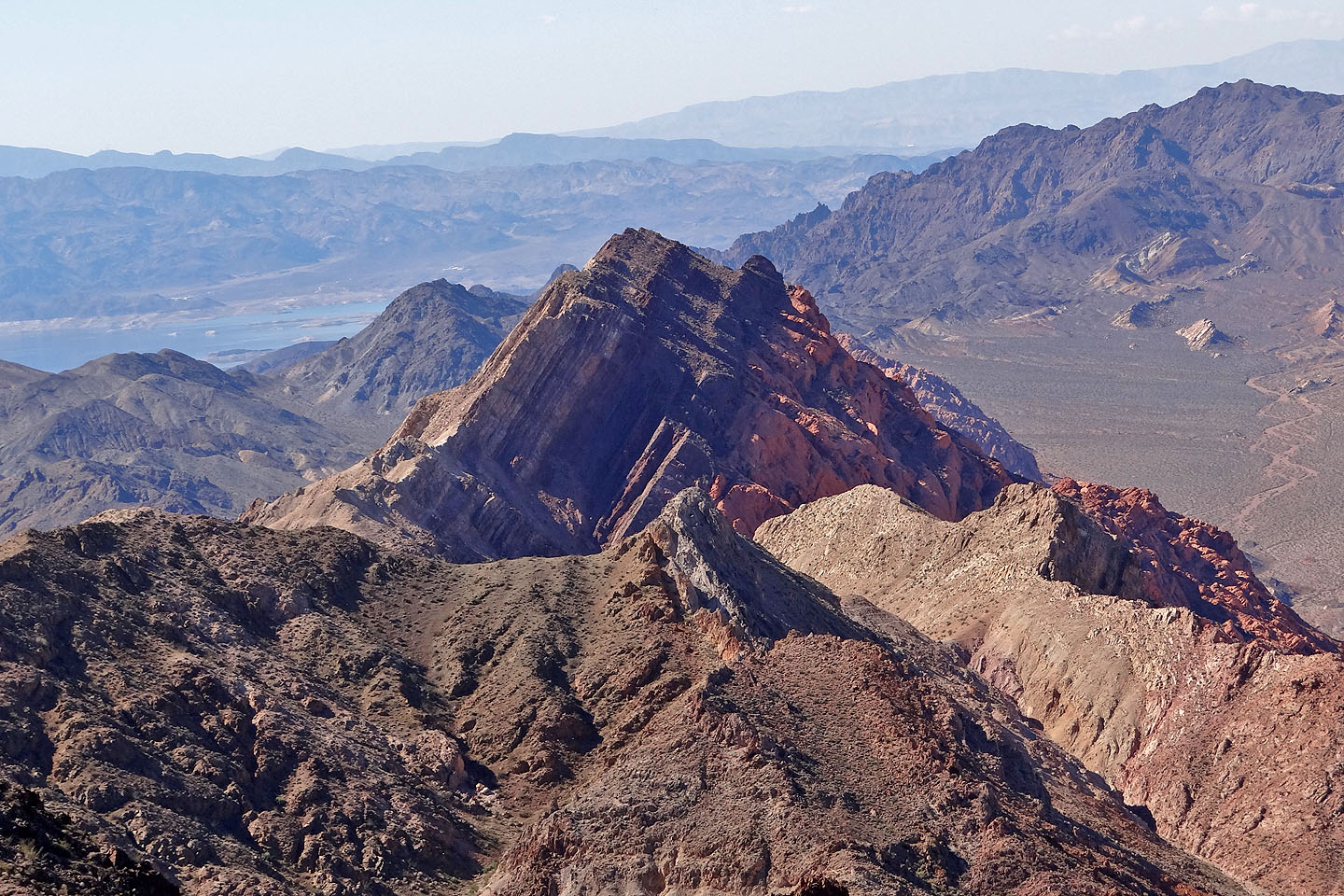 Sentinel Peak and Hamblin Peak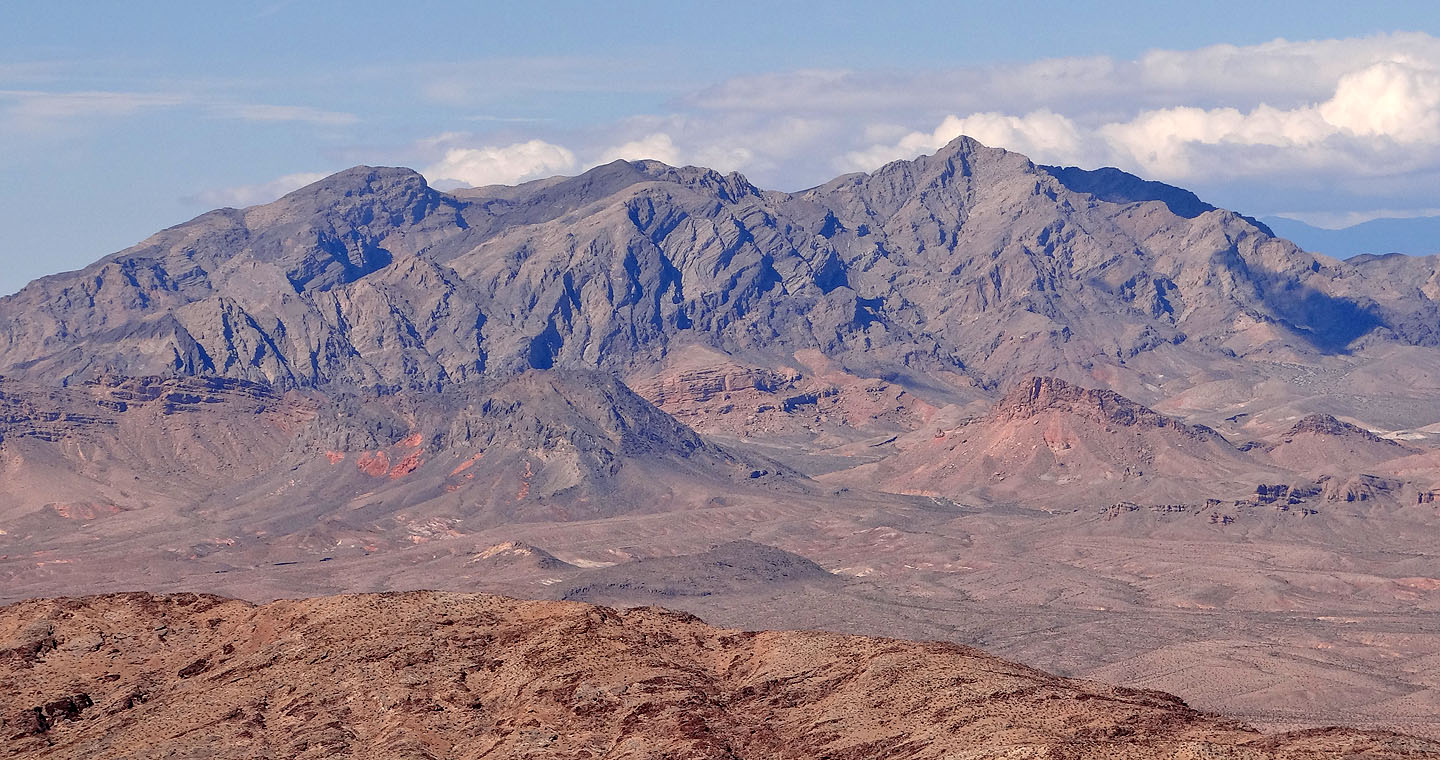 Muddy Mountain (centre) and Muddy Peak (right)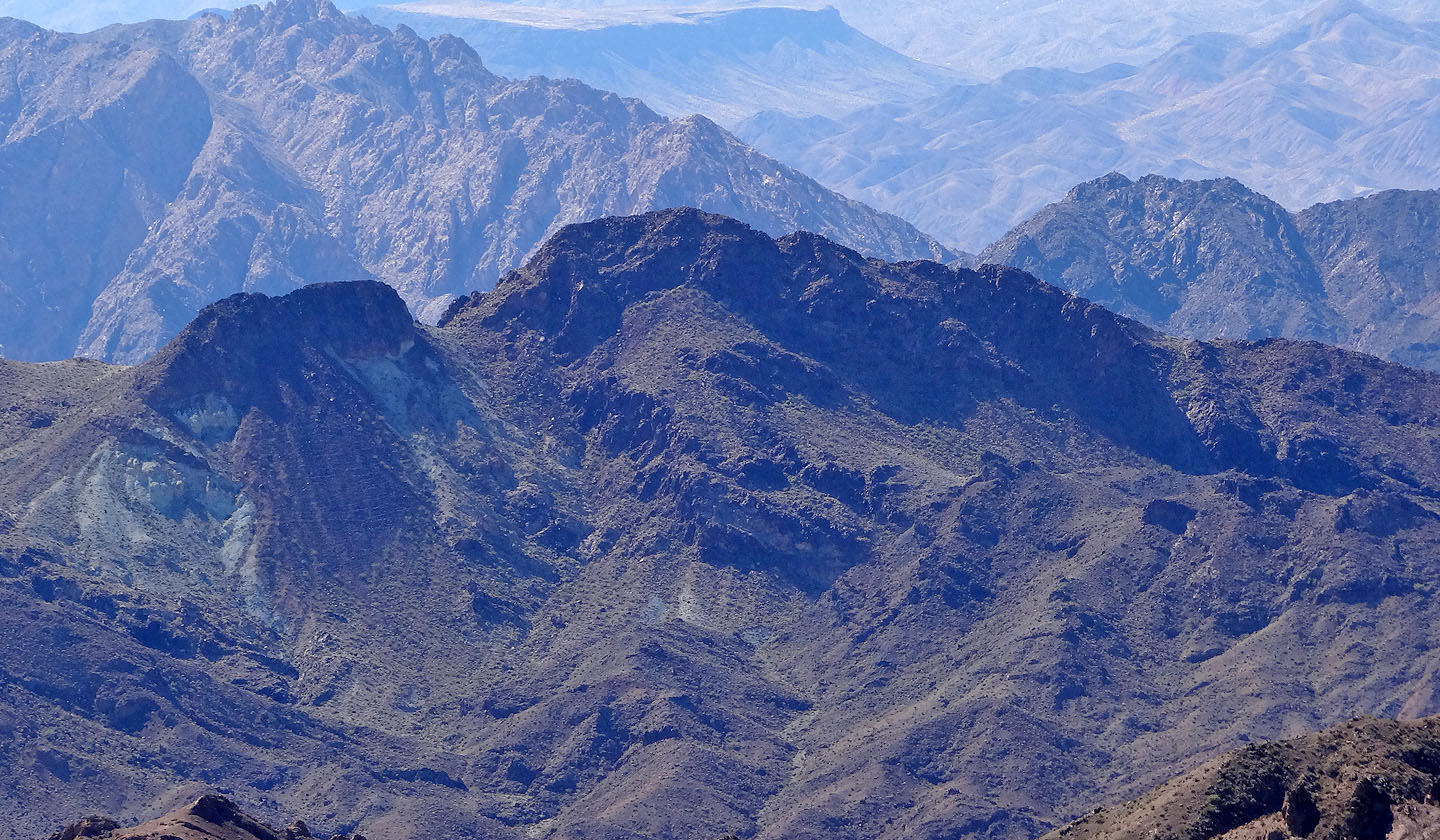 Pyramid Peak lies 5 km south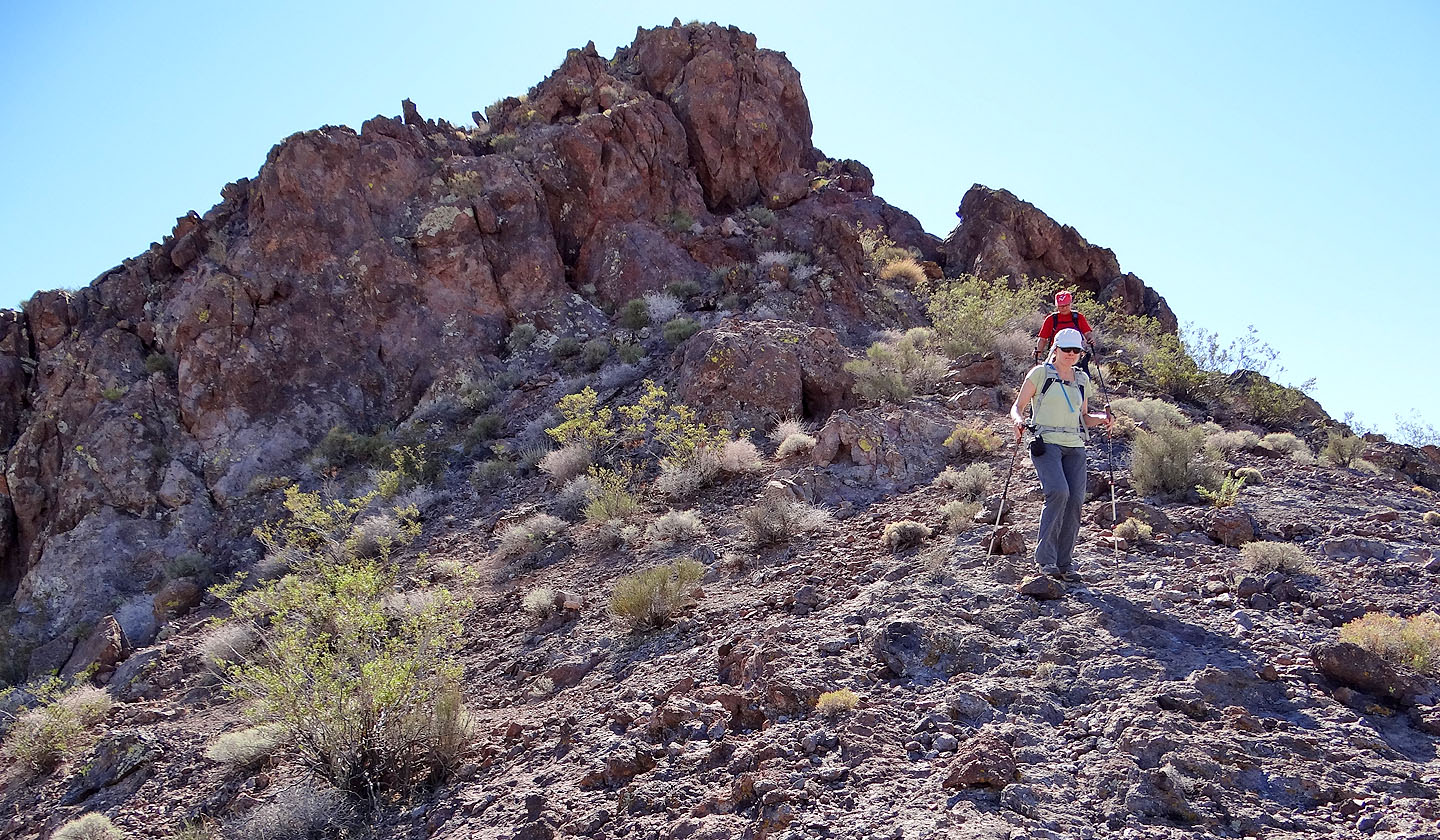 Coming down from the notch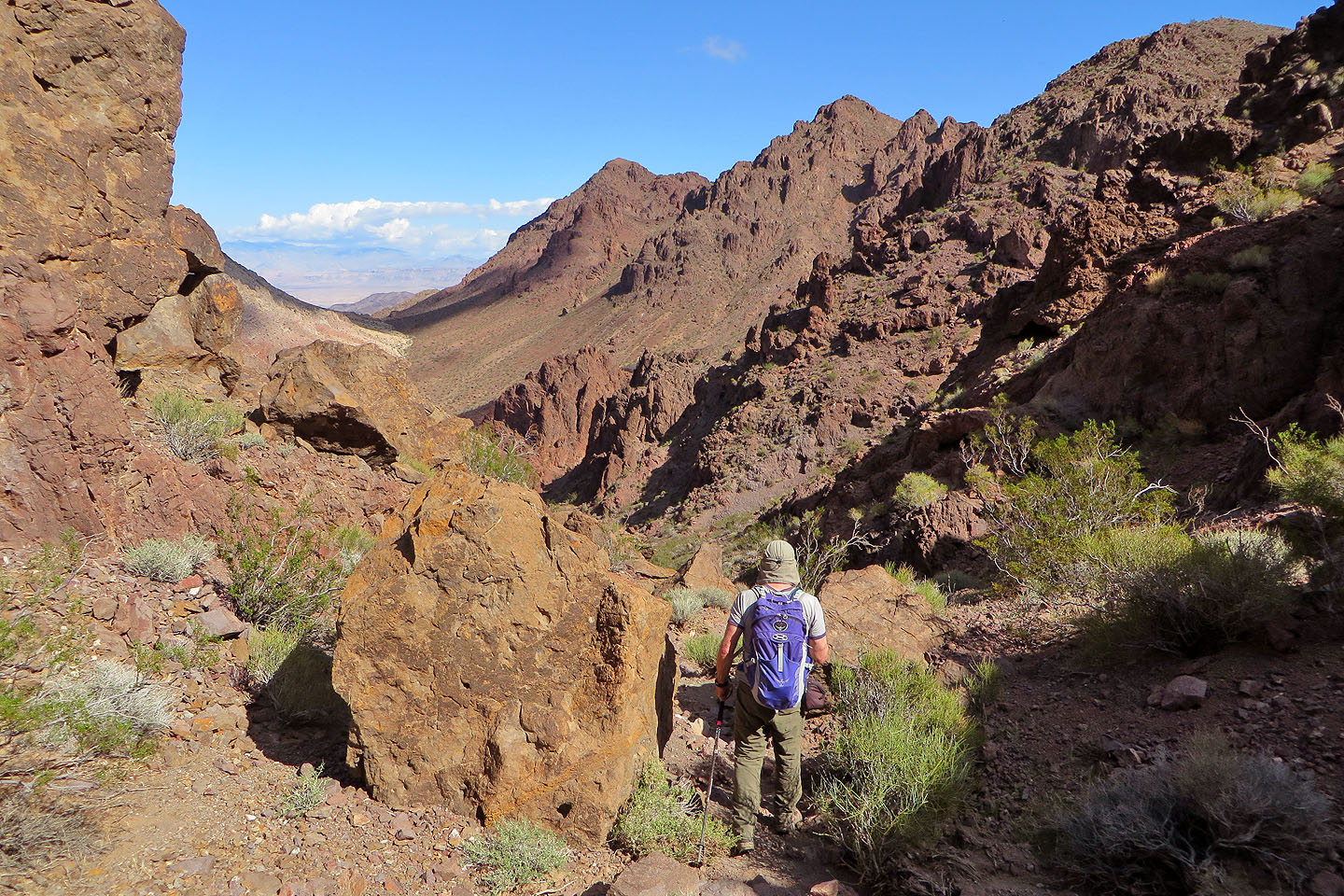 On our way back, we followed the wash next to Horn Toad Peak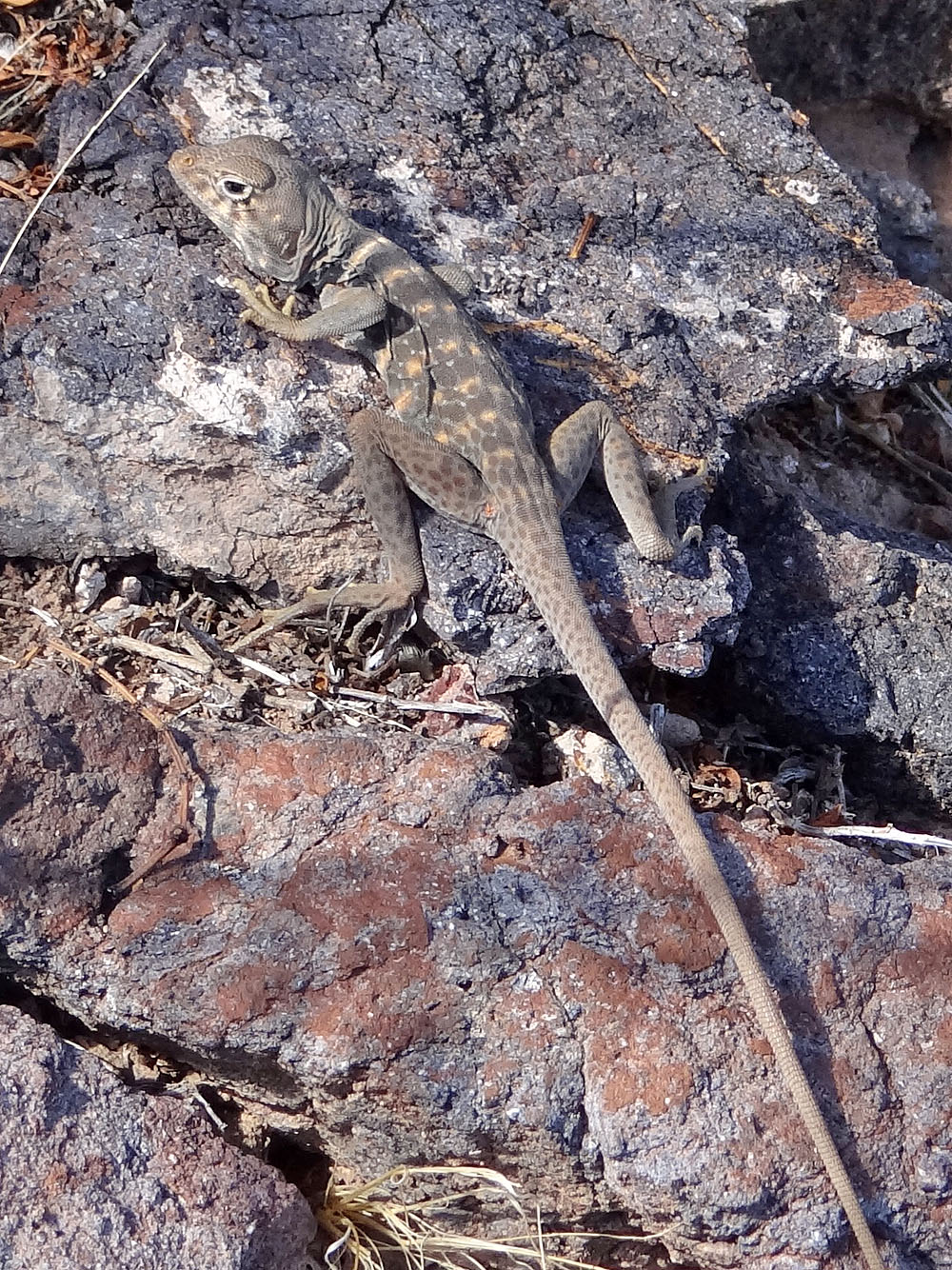 We never saw a horn toad (aka horned lizard) but did find this great basin collared lizard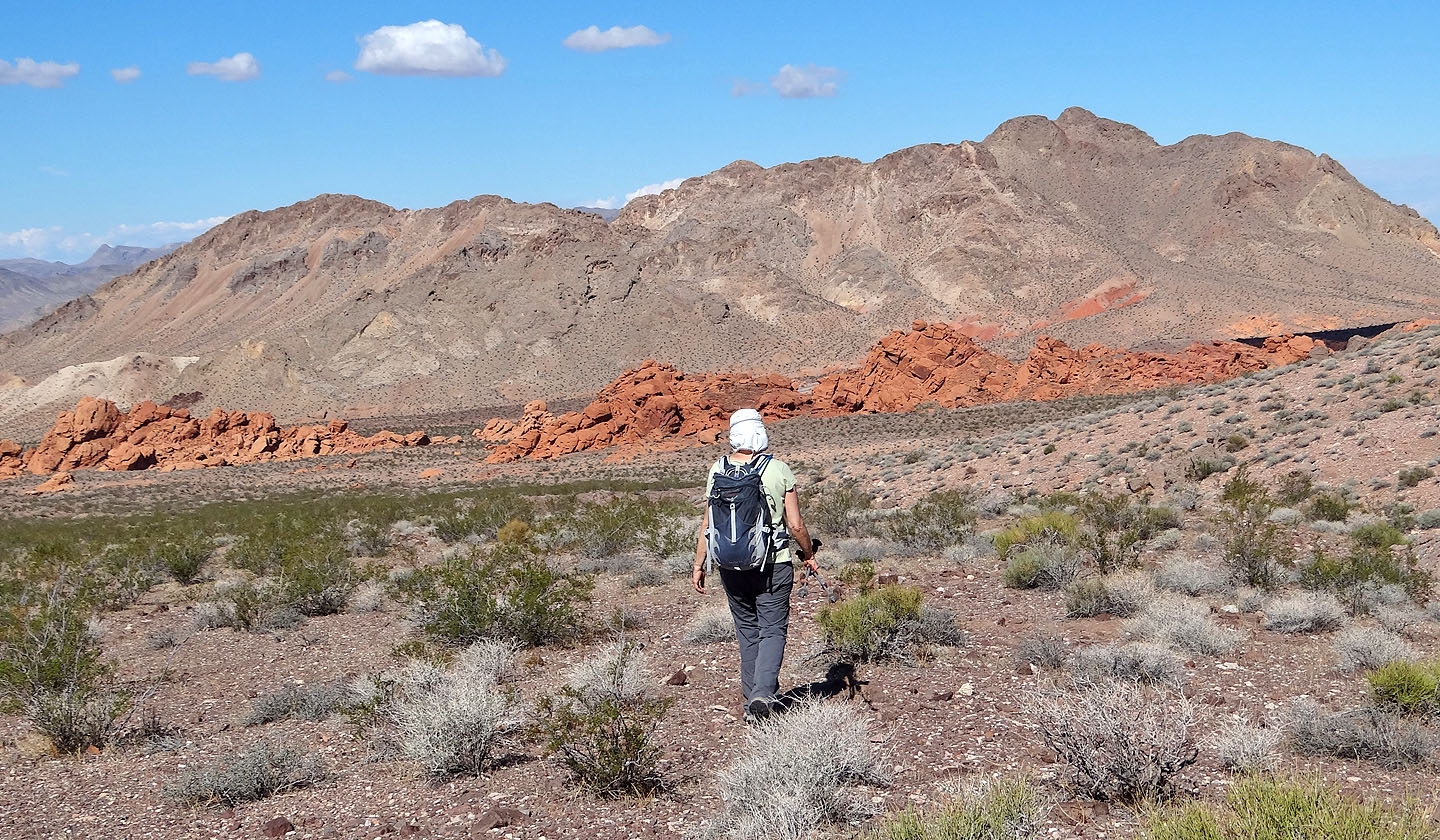 Heading back to Redstone Picnic Area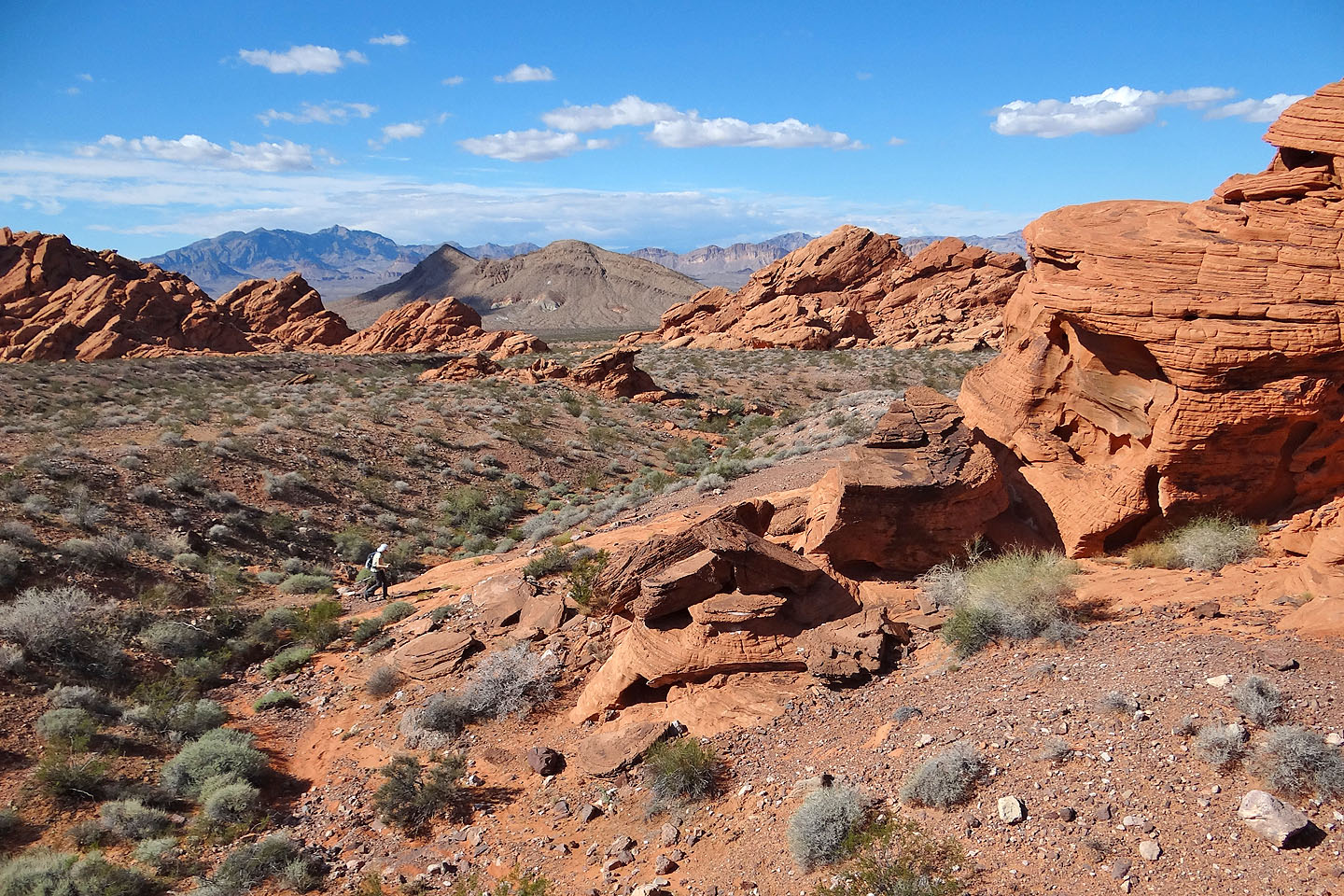 We passed through the red sandstone rocks a second time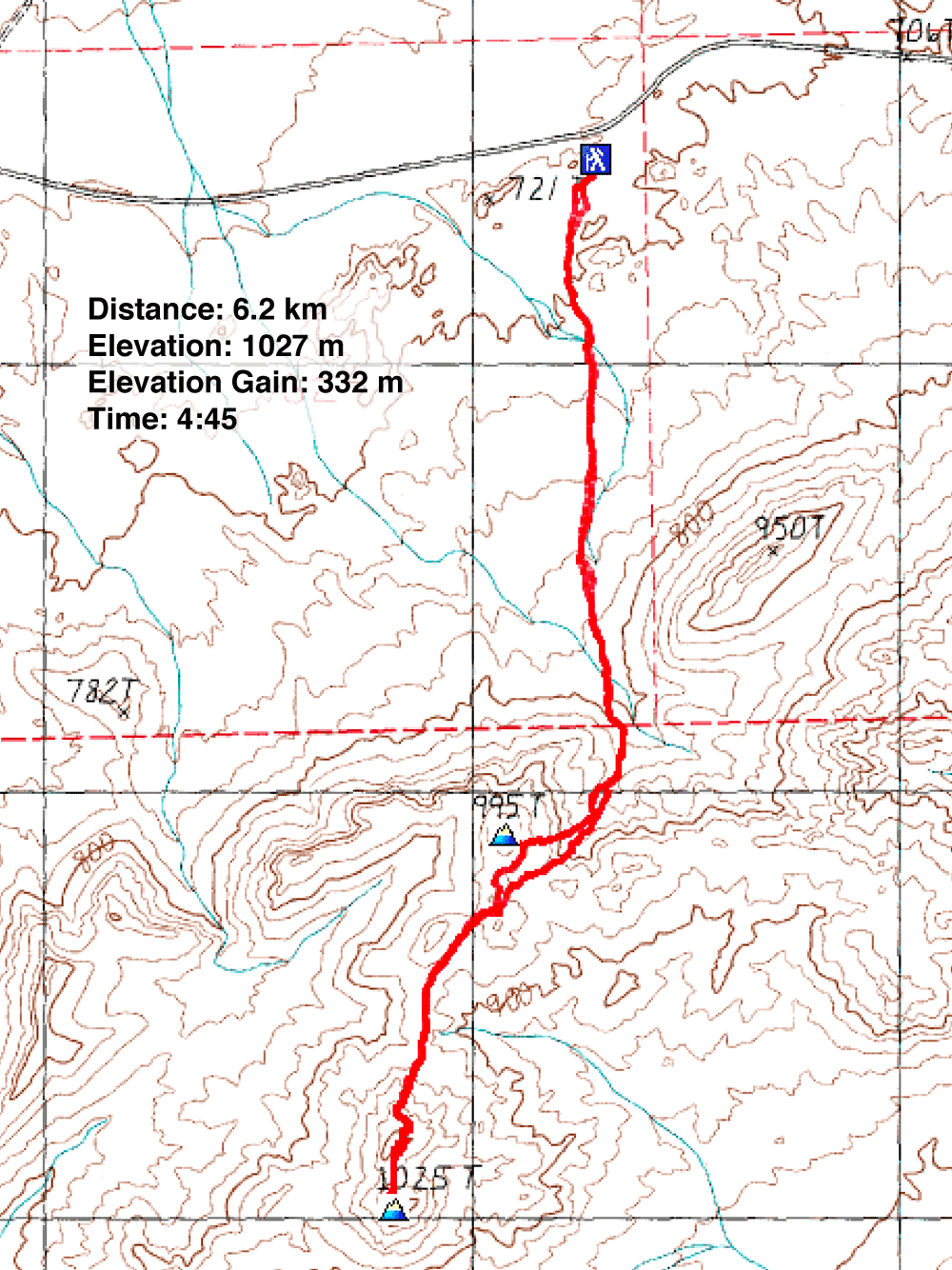 Boulder Canyon Topo (3.9 mi, 3369 ft, 1089 ft)