bobspirko.ca | Home | Canada Trips | US Trips | Hiking | Snowshoeing | MAP | About

Lost Horse Mountain
Joshua Tree Park, California
January 20, 2020
Taking advantage of the free entrance to Joshua Tree National Park on Martin Luther King Jr. Day, Dinah and I hiked up Lost Horse Mountain. Along the way we stopped to visit Lost Horse Mine, a gold mine active between 1893 and 1936.
From the small parking lot, we followed the trail, actually an old access road, through rolling desert hills to the old mine. The mine is less than 100 m from the trail and worth visiting. The most significant structure is the towering wooden mill still standing but guarded by a fence.
After poking around the ruins, we continued up the trail. The Lost Horse Mine trail describes a 10 km loop, but we didn't go beyond the pass above the mine. Here we left the trail and hiked up a faint but short side trail to the top of Lost Horse Mountain, just 500 m from the mine.
Despite the clouds, we could pick out a few mountains. Snow-covered San Jacinto and San Gorgonio stood out in the distance. After a short summit stay, we started back down. Here the stillness of the desert was broken by chukar partridges squawking as we passed.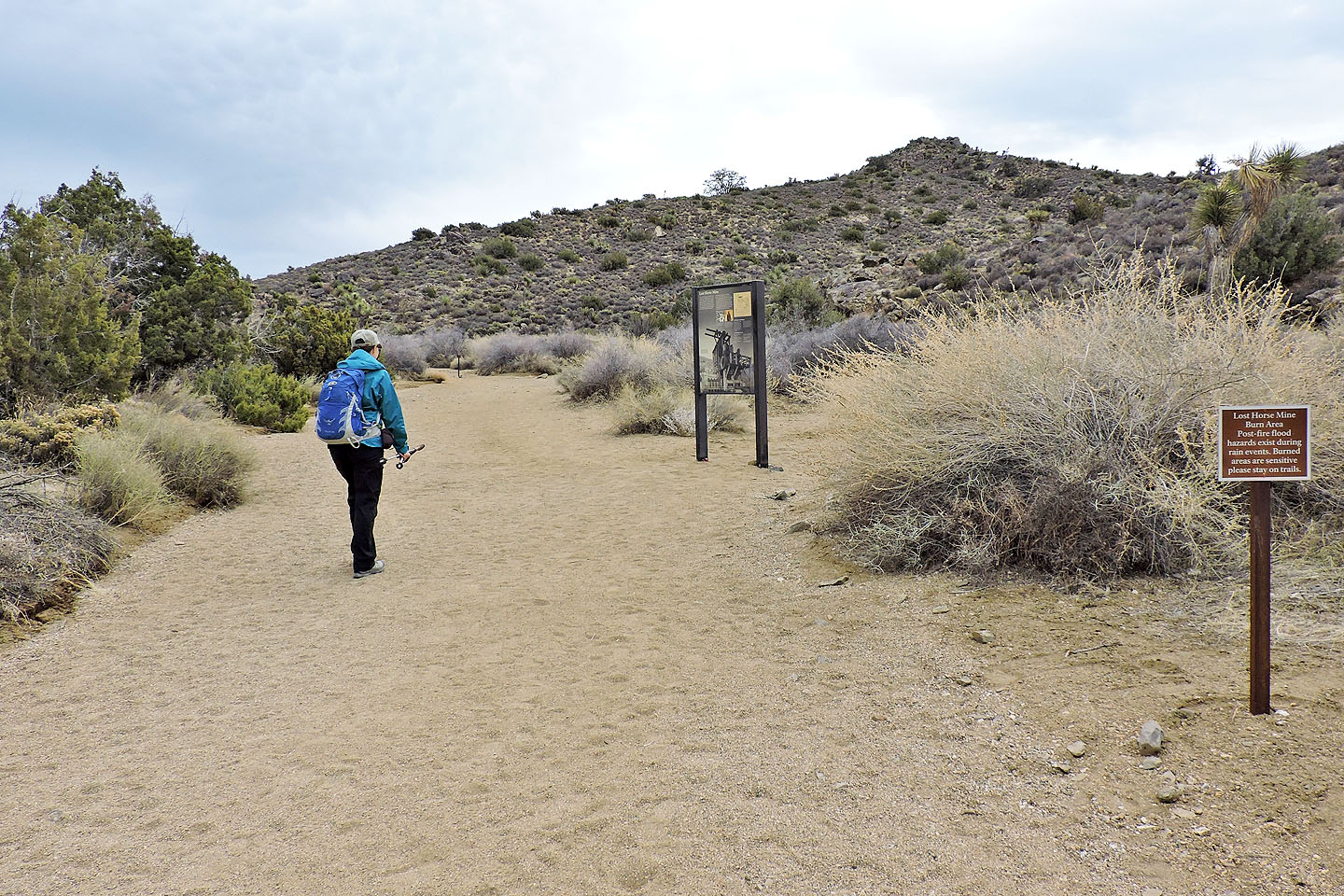 Starting up the trail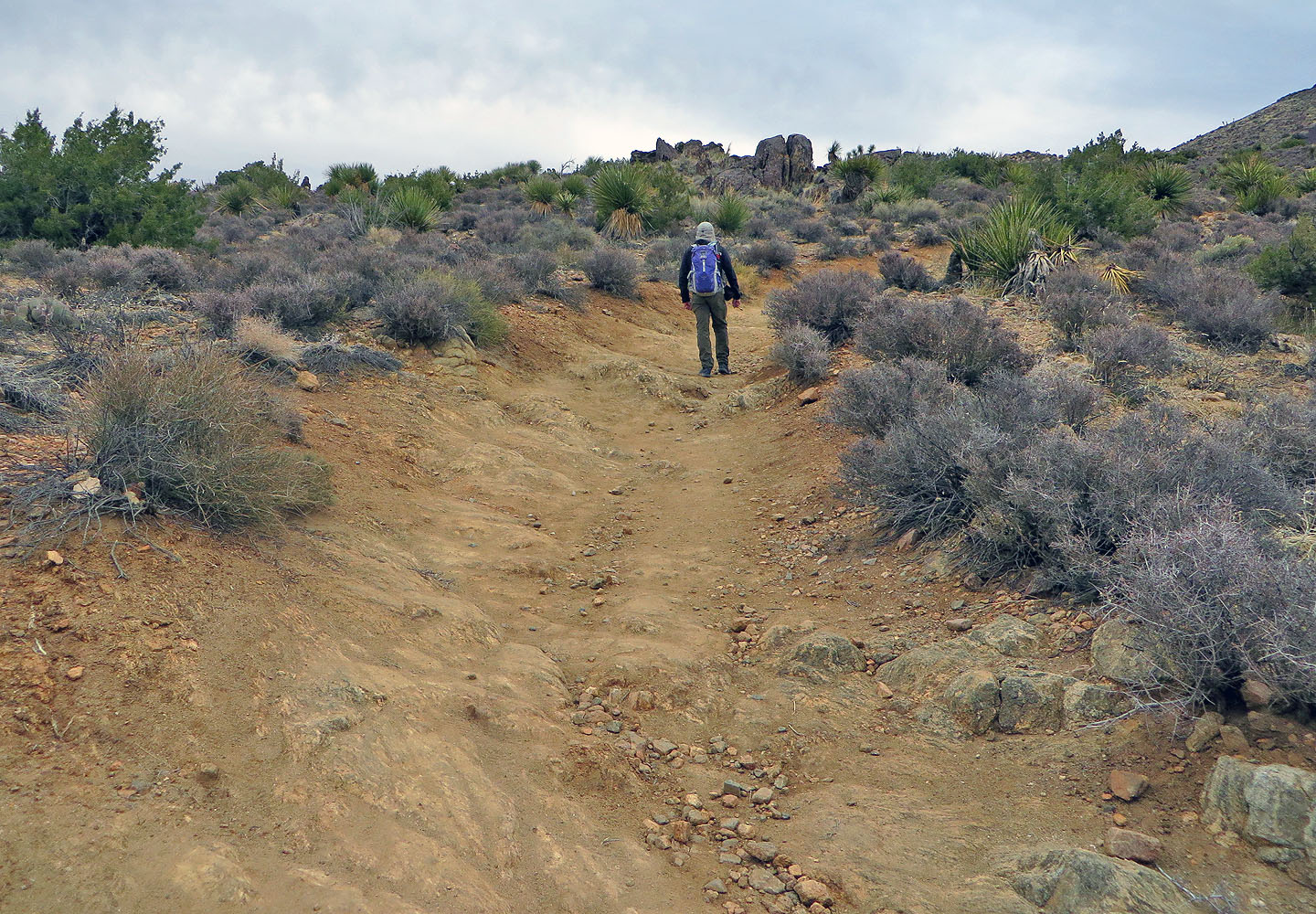 At the start the trail was worn down to solid rock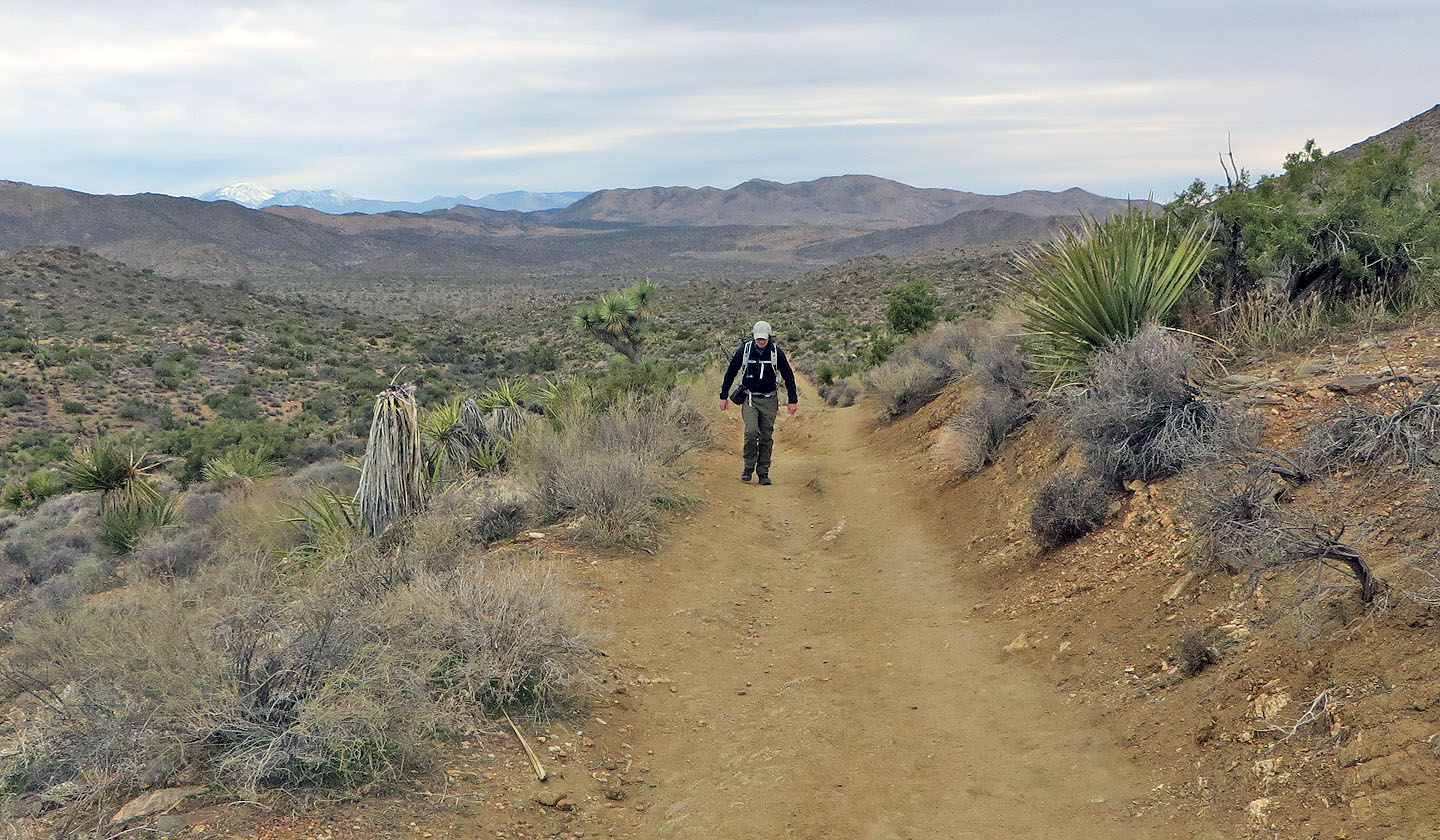 Looking back along the trail. Left is snow-covered, 3500 m Mount San Gorgonio (mouse over for a close-up)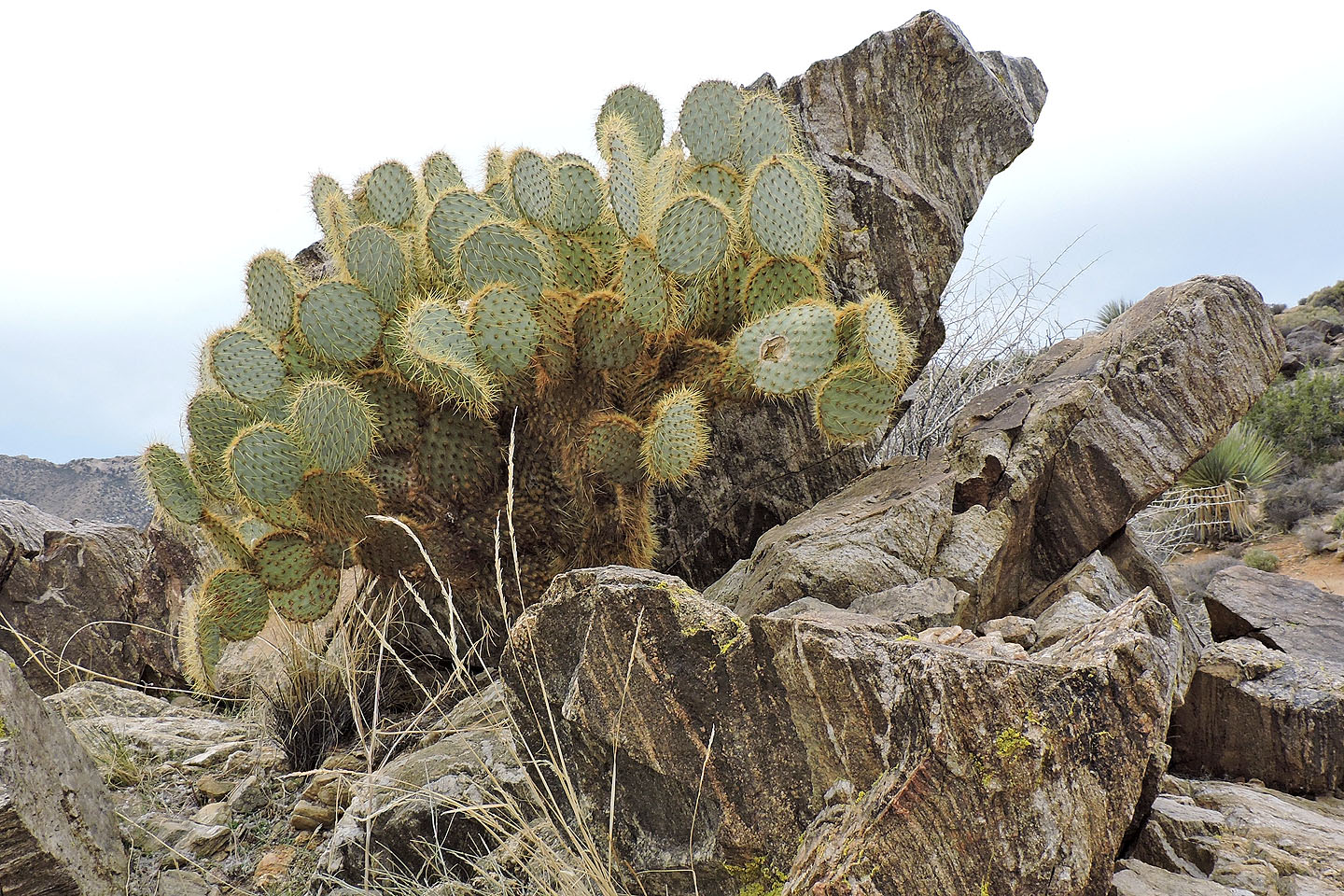 Pancake prickly pear cactus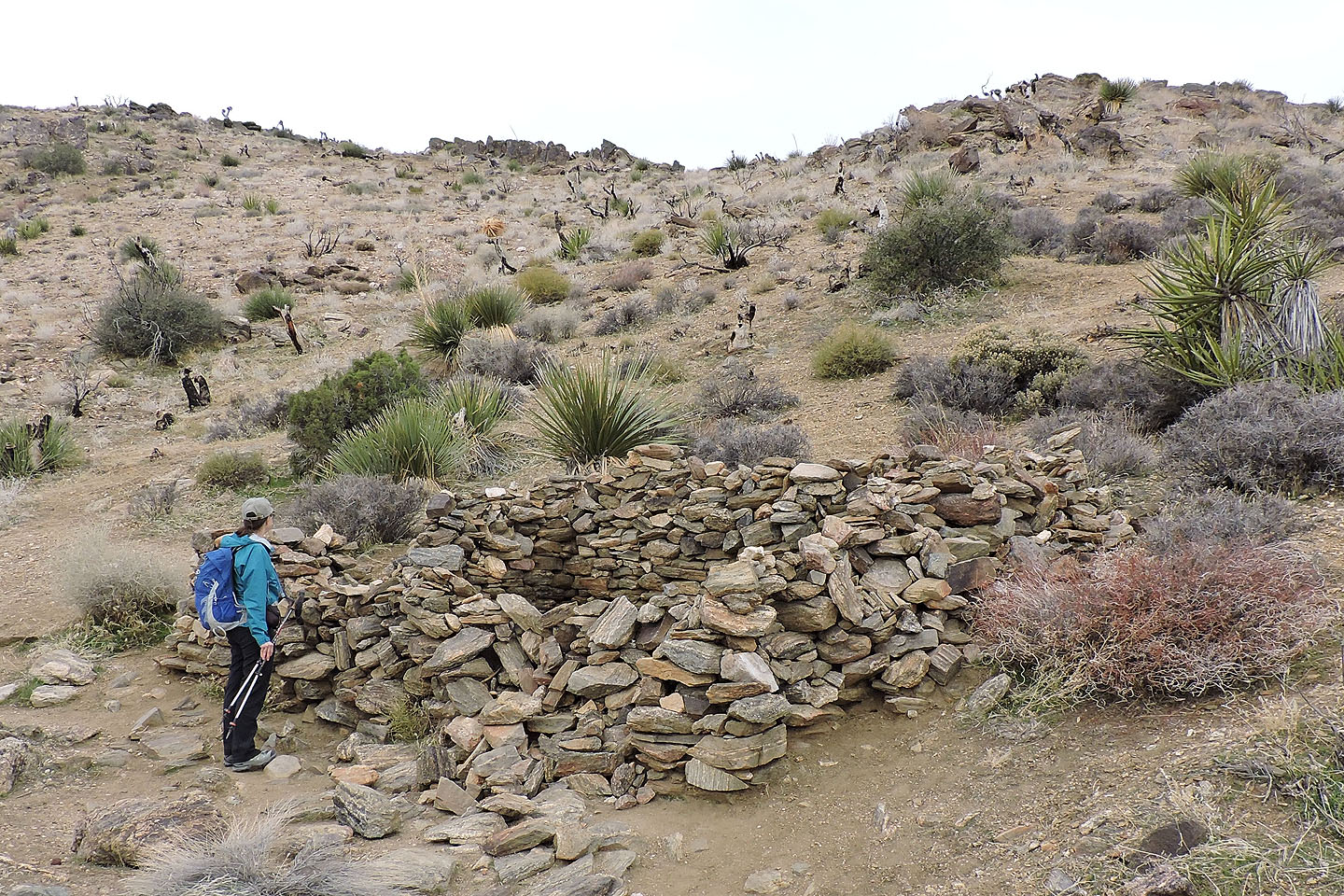 We came across the walls of a cabin by the trail but couldn't tell if they were old or newly built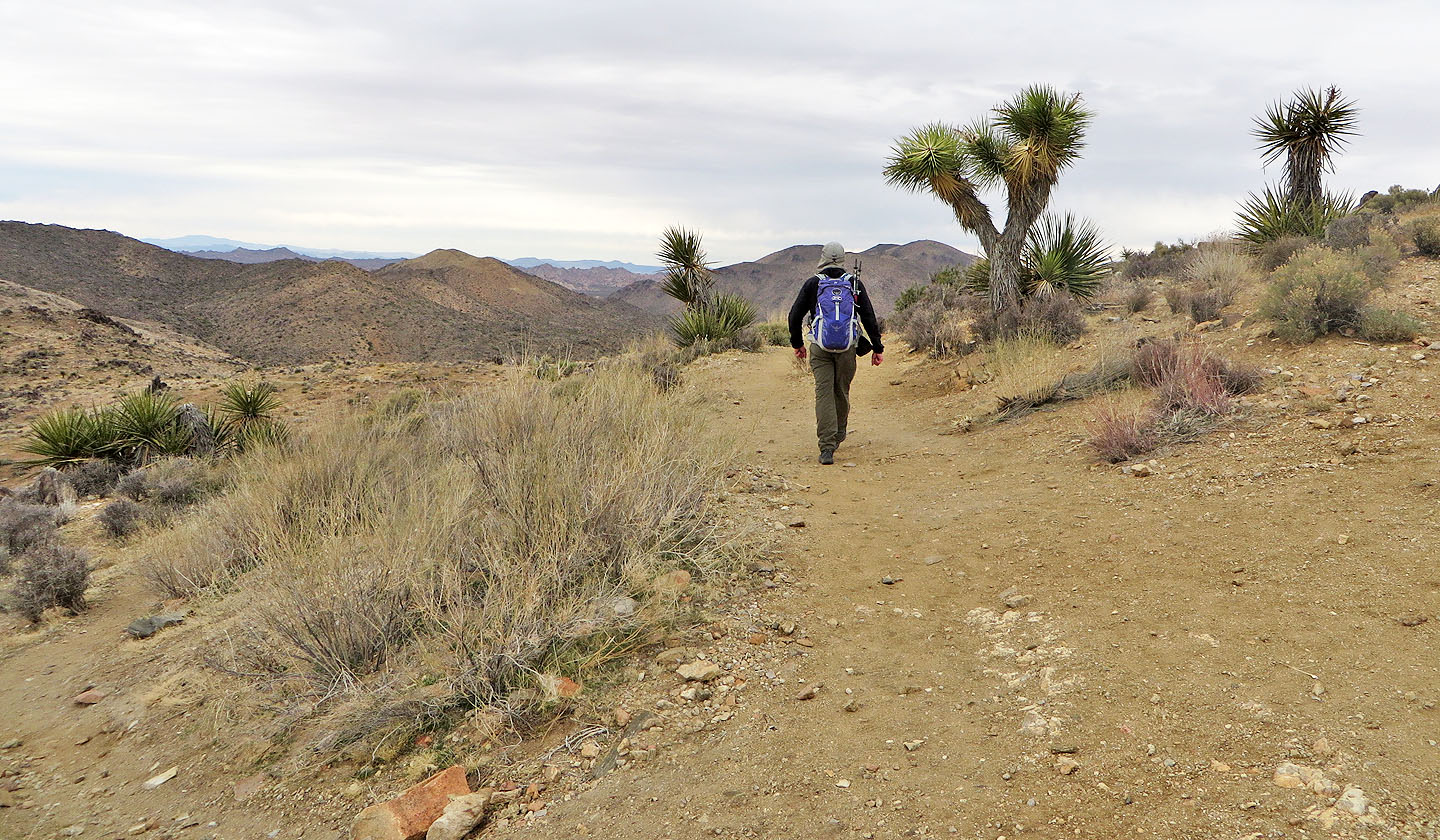 We passed numerous tall yuccas but this section of the park held few Joshua trees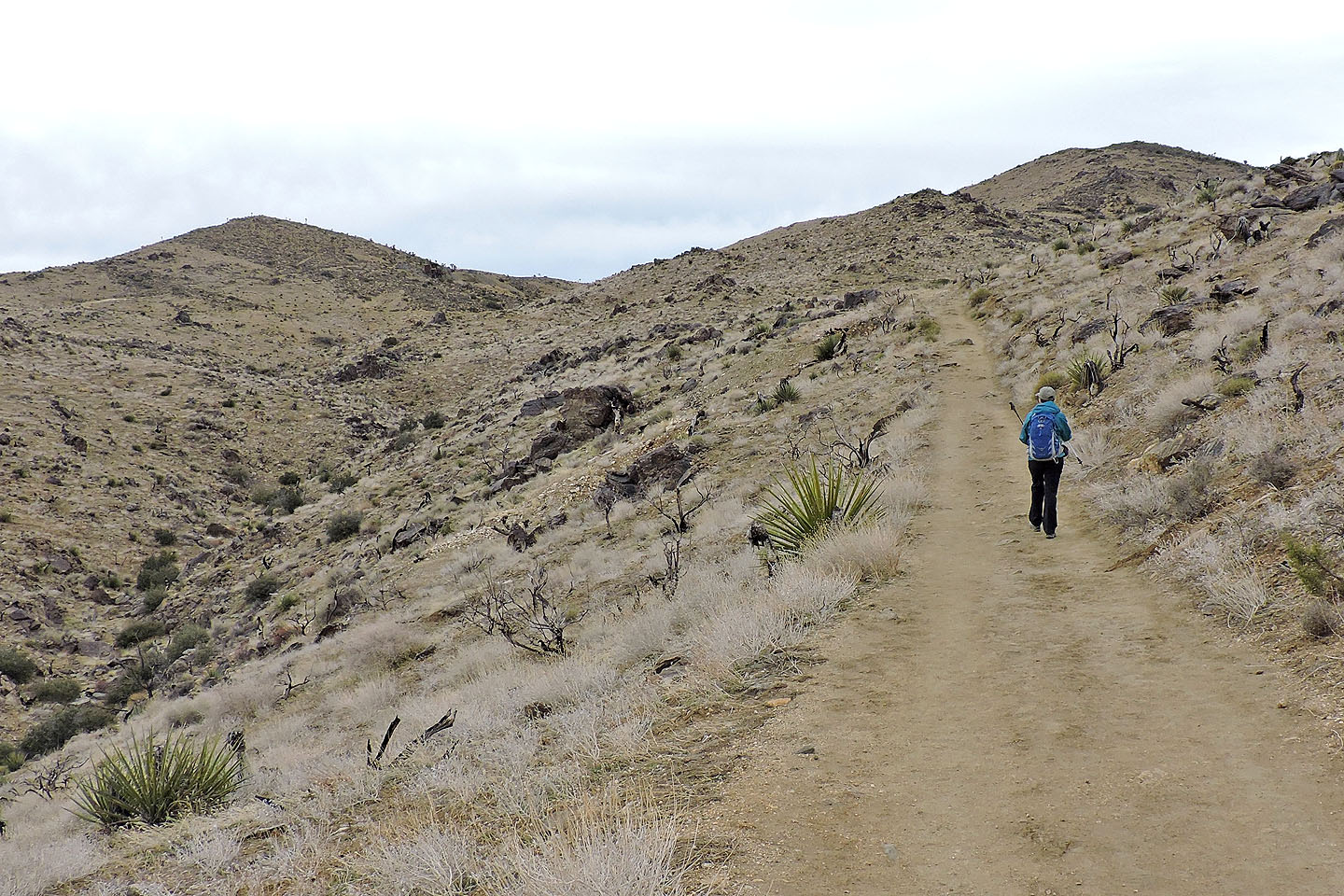 The dark spot on the slope on the left is the mine. Right is Lost Horse Mountain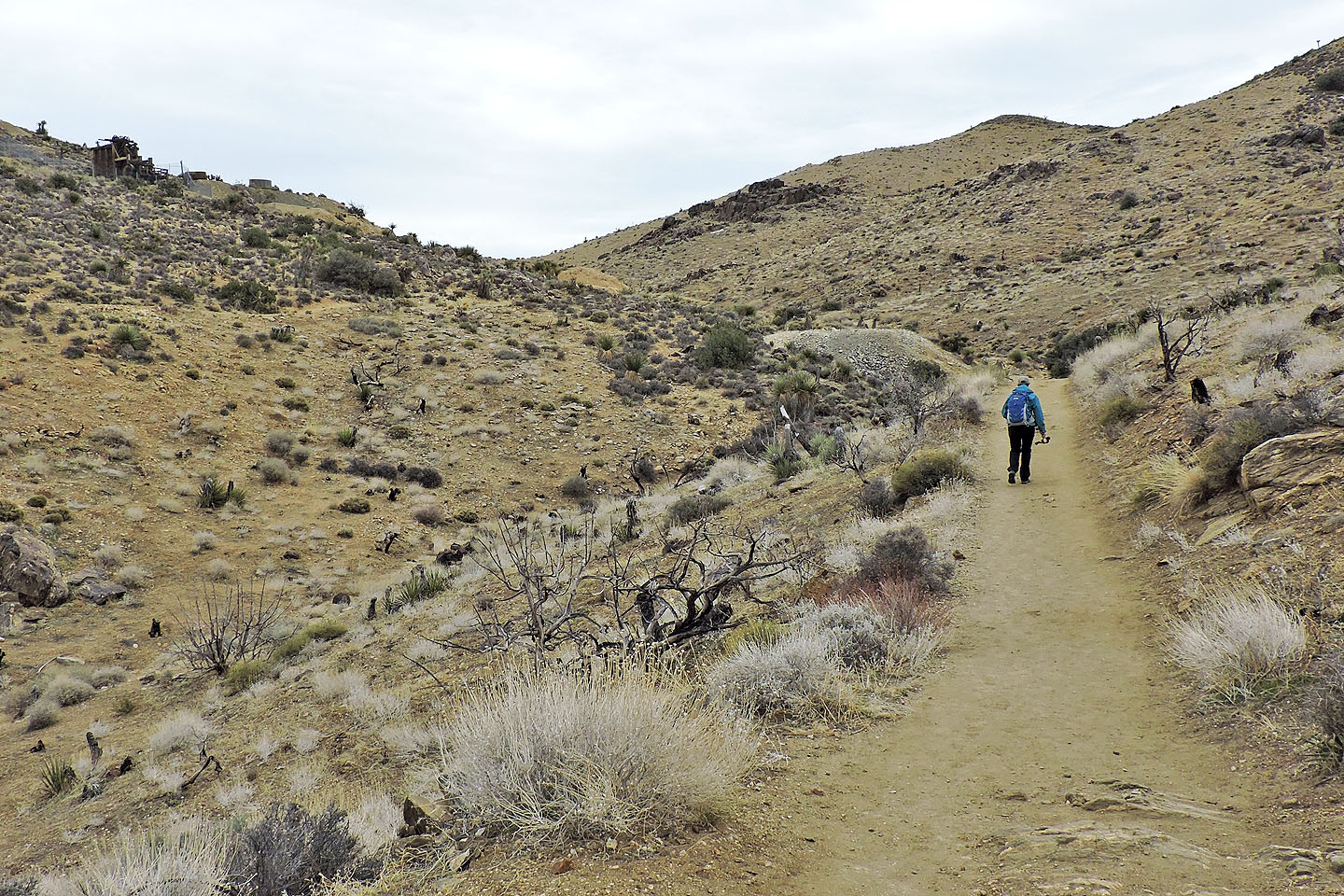 Coming up to the mine (mouse over)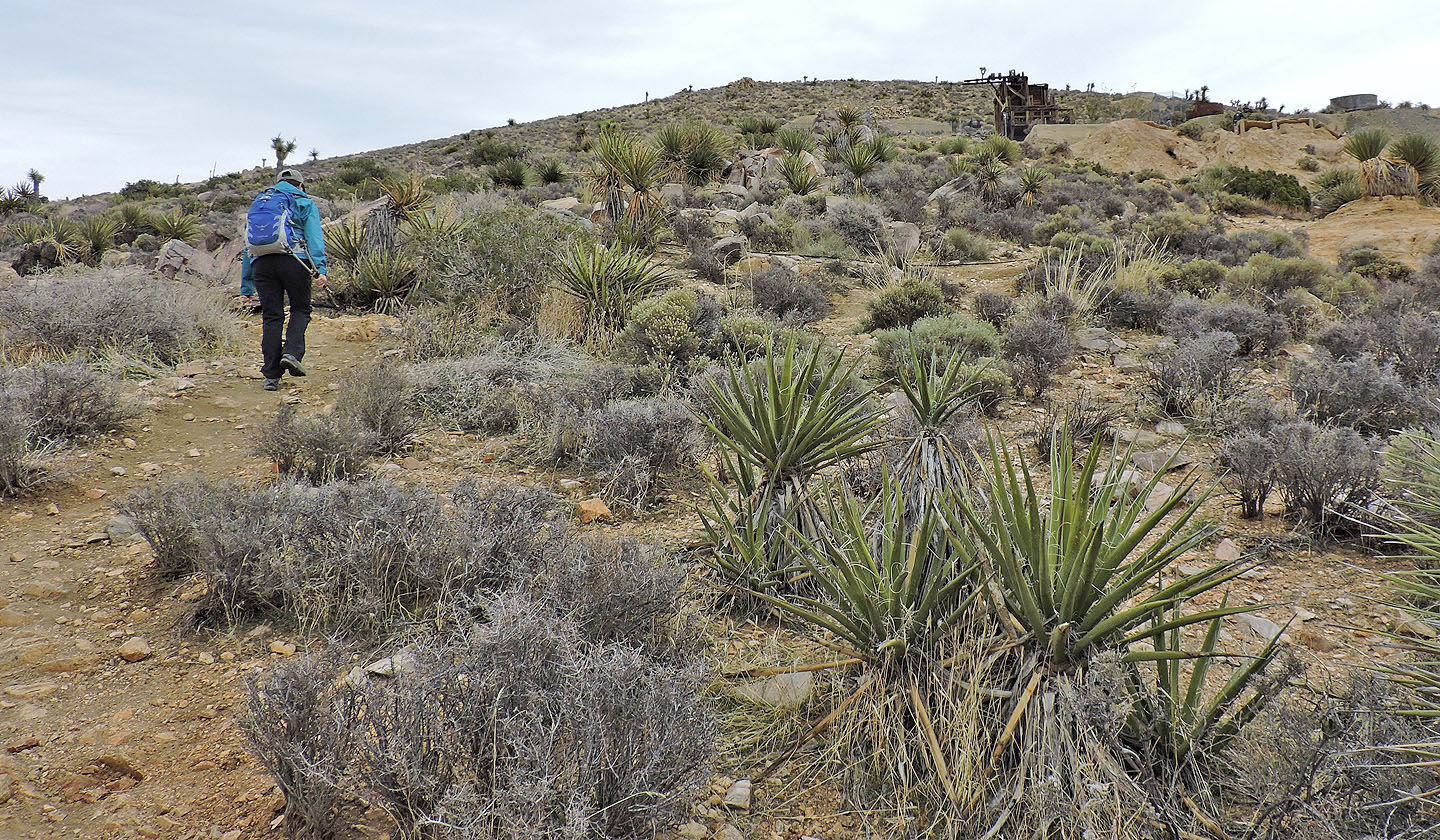 There are a few side trails leading to the mine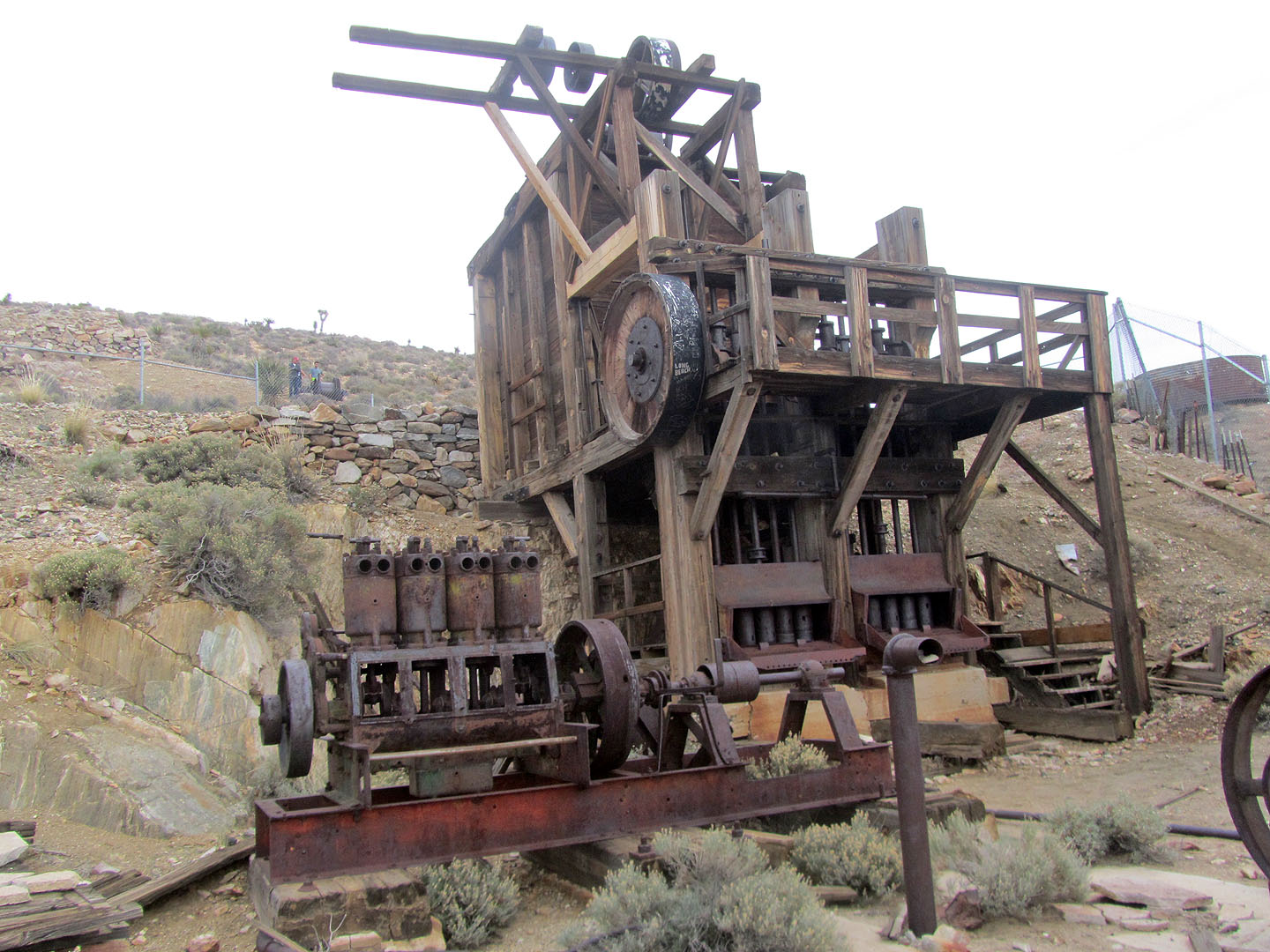 I poked my camera lens through the fence to take this photo of the mill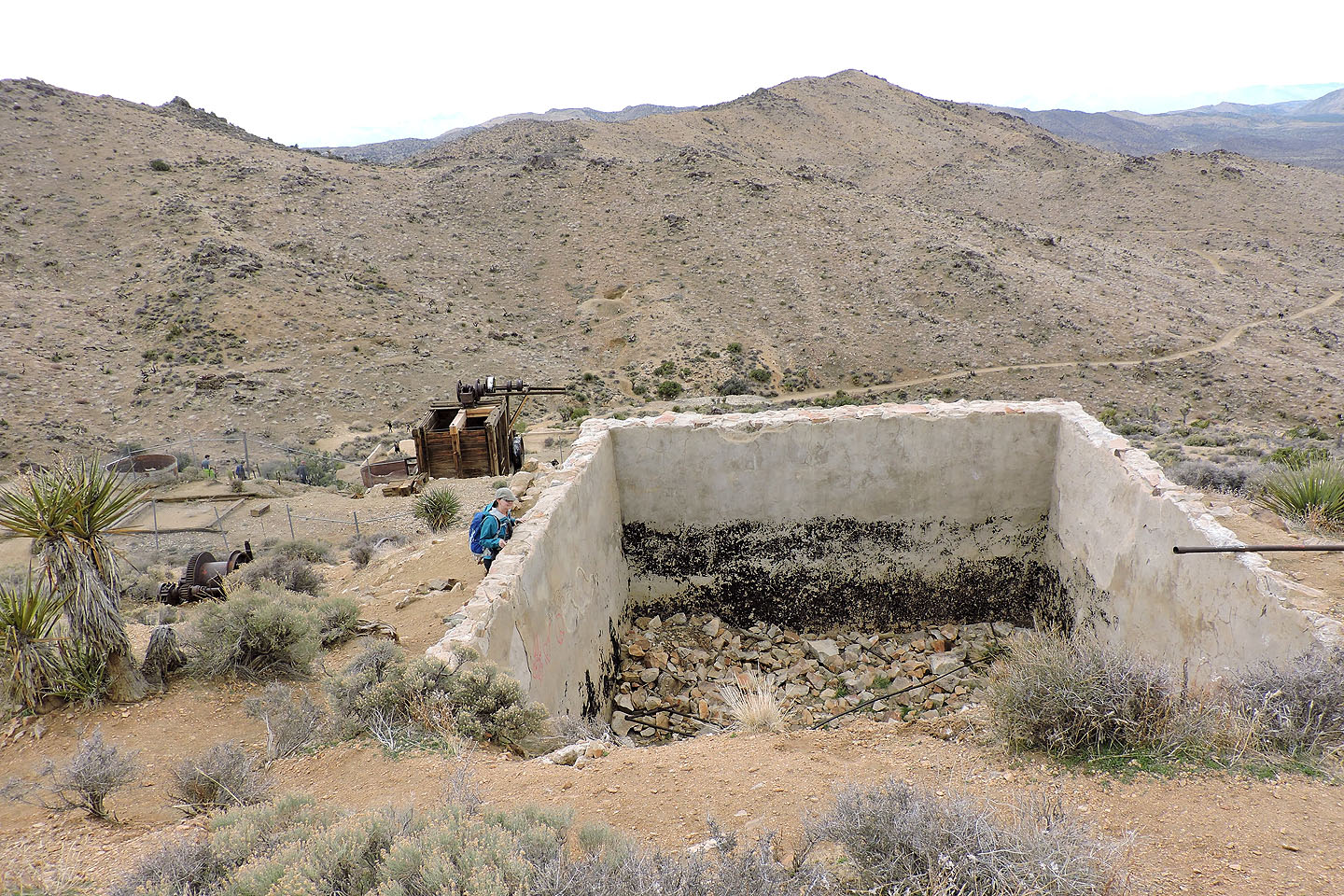 Dinah checks out a foundation. In the background the main trail is visible.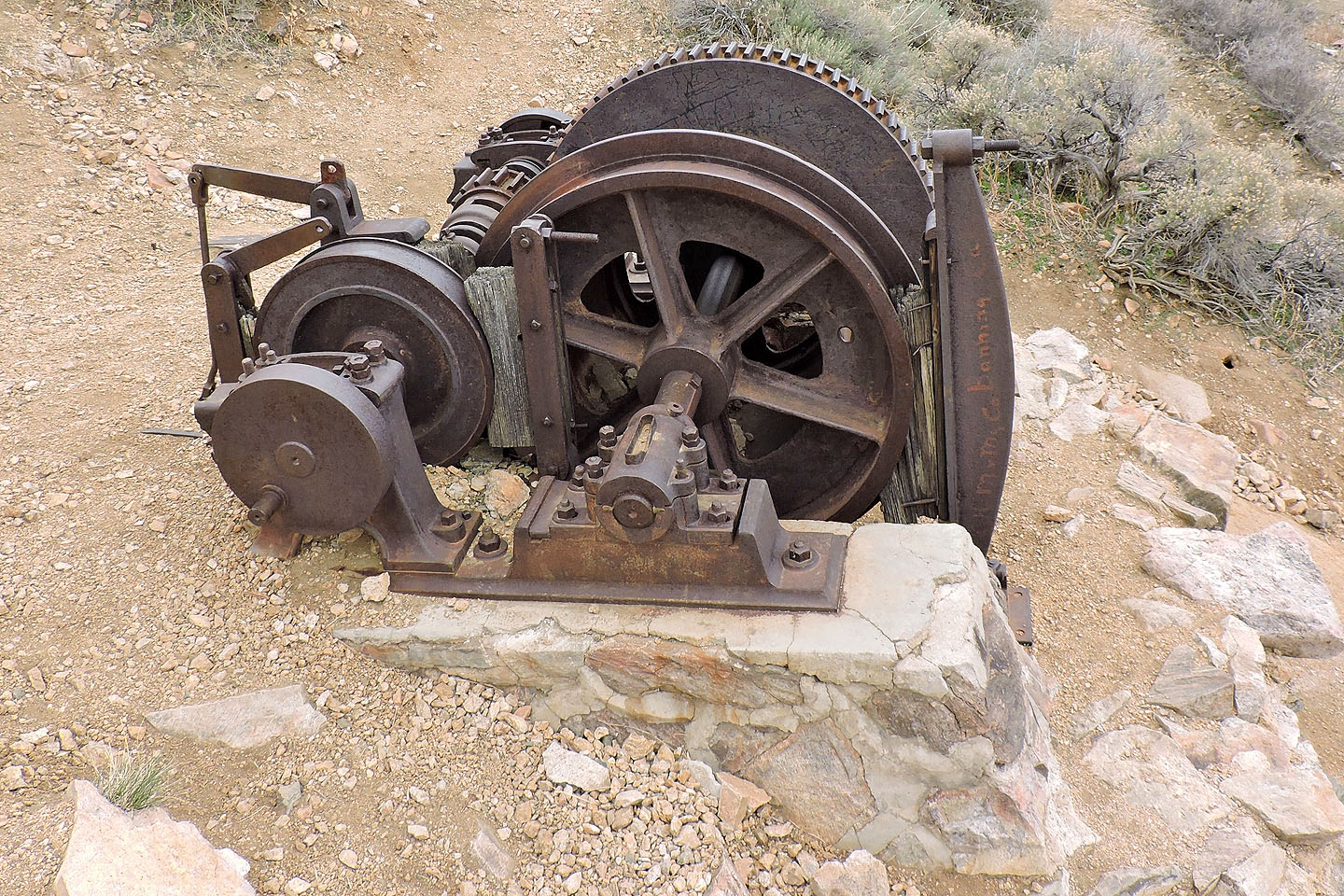 Heavy-duty gears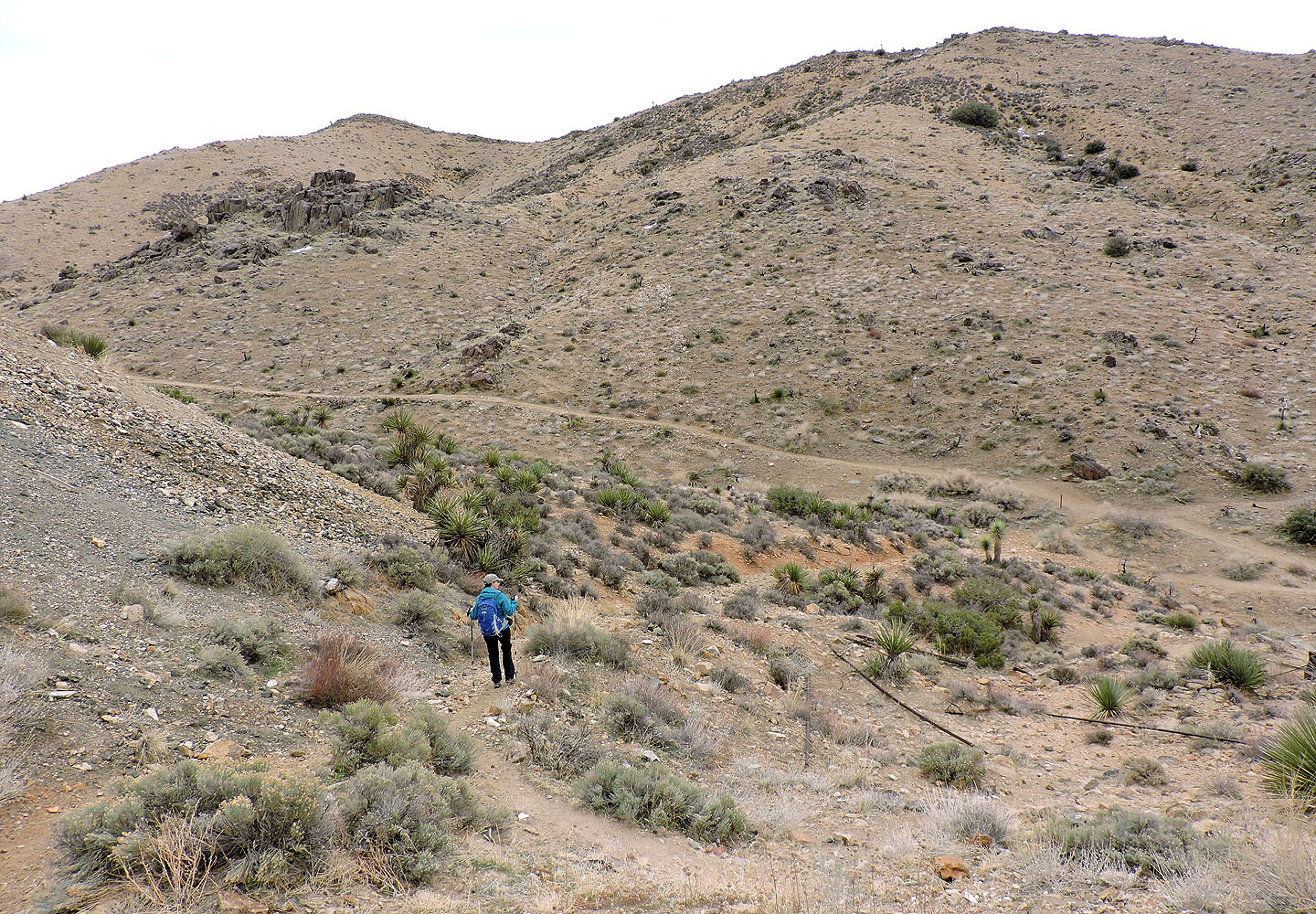 Heading back to the main trail. Lost Horse Mountain is left.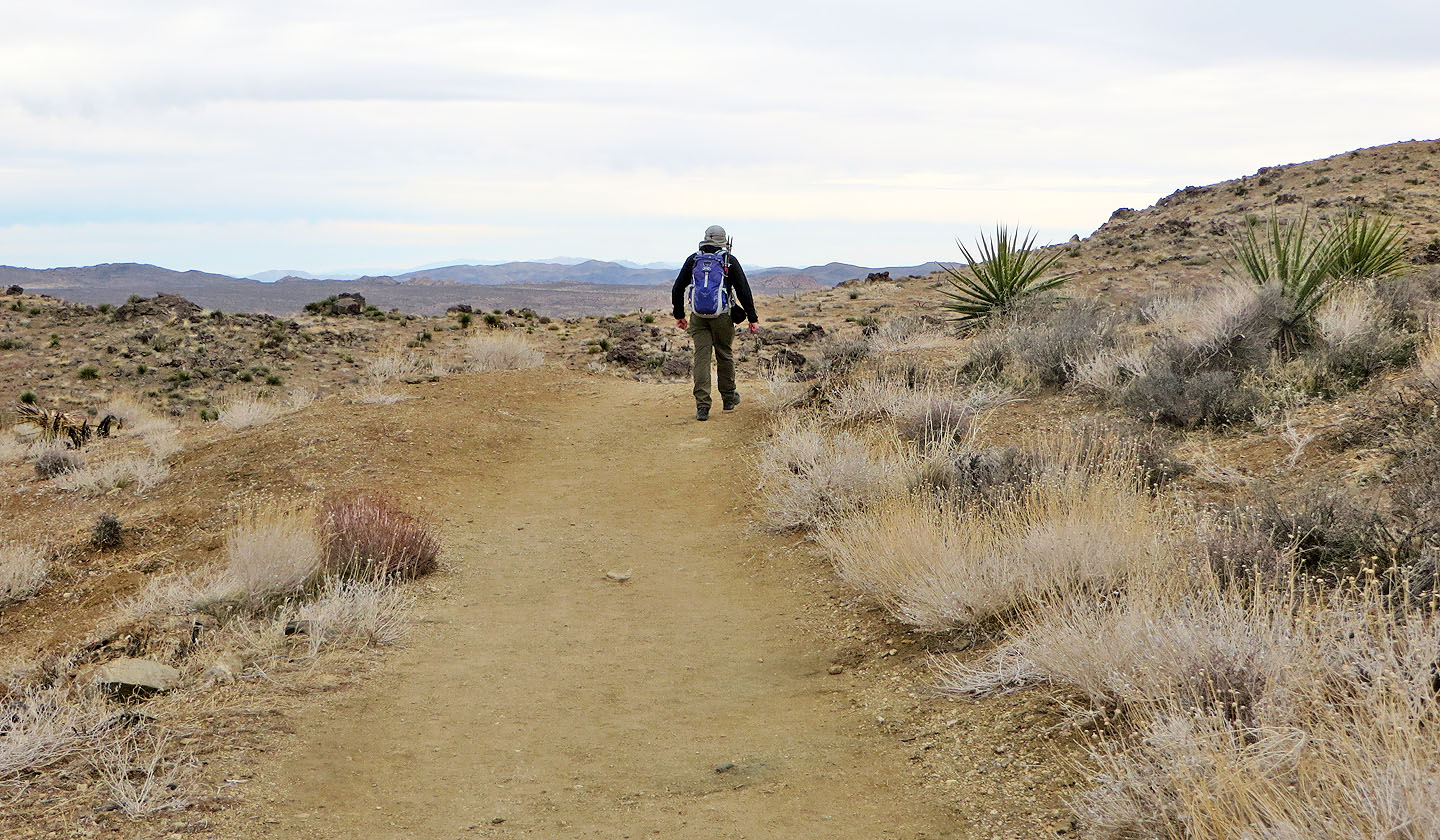 After reaching the pass we turned right to climb the mountain

We followed a faint trail to the top of Lost Horse Mountain

Standing on the summit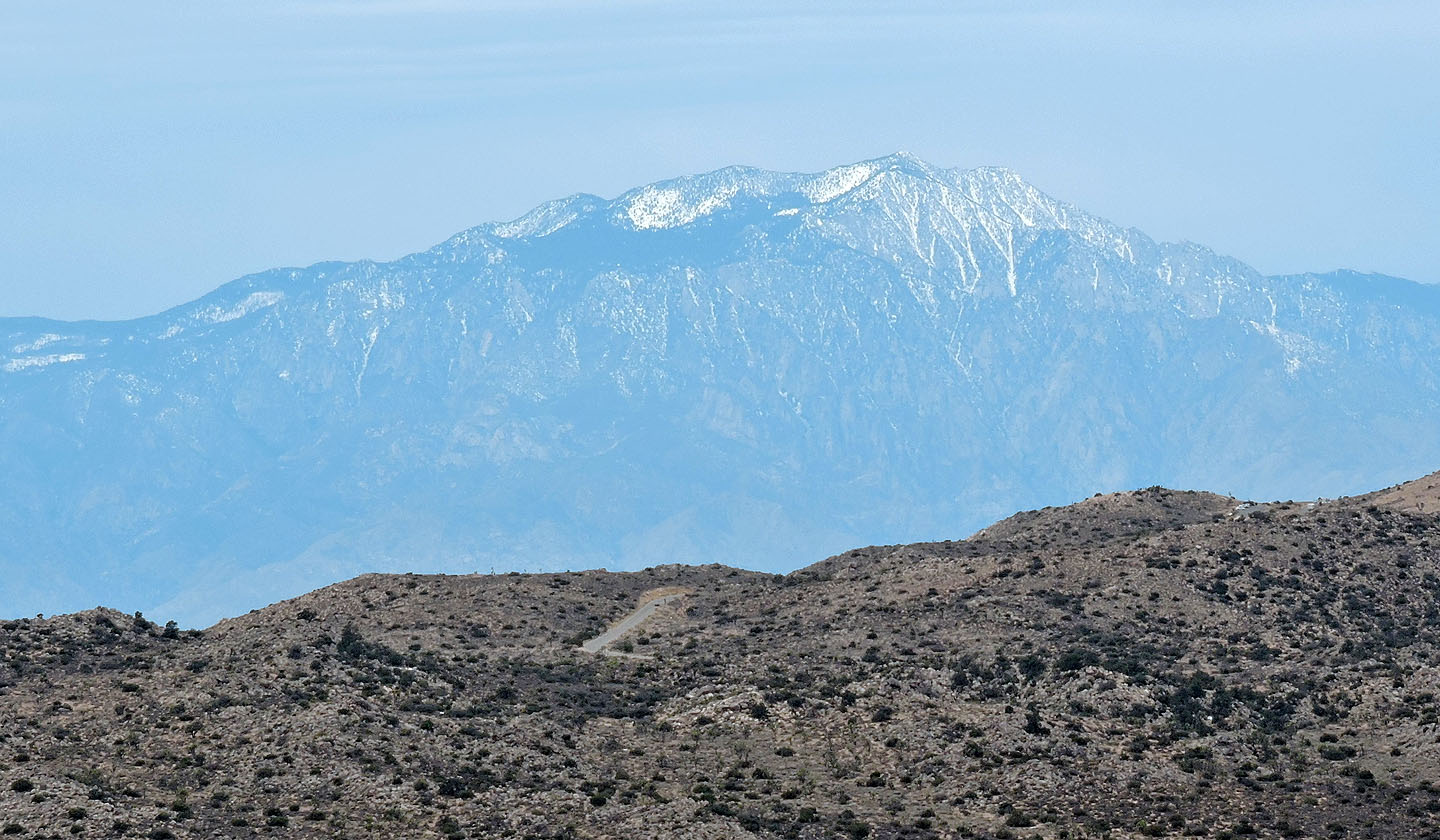 3300 m San Jacinto Peak sits above Palm Springs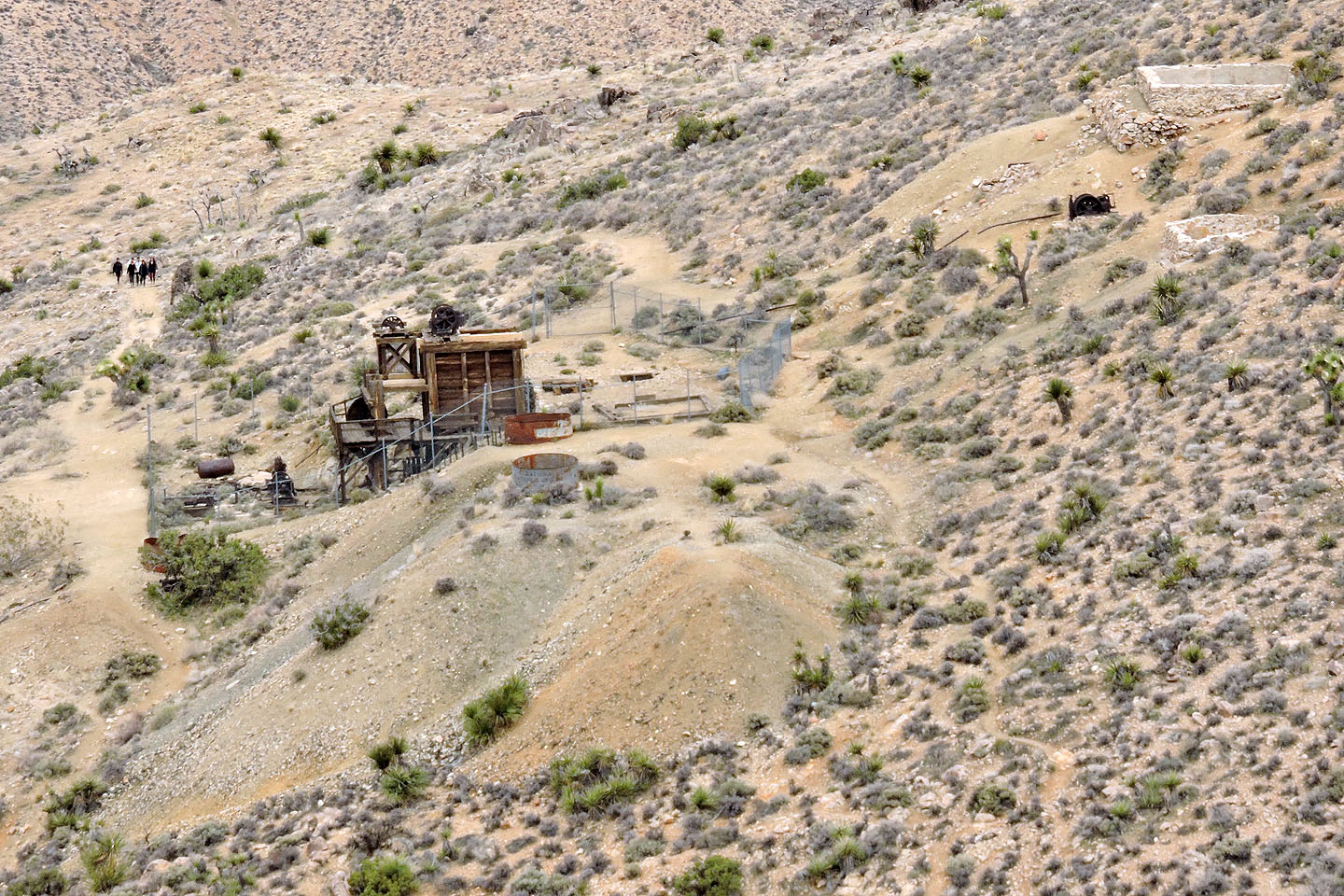 Looking down at Lost Horse Mine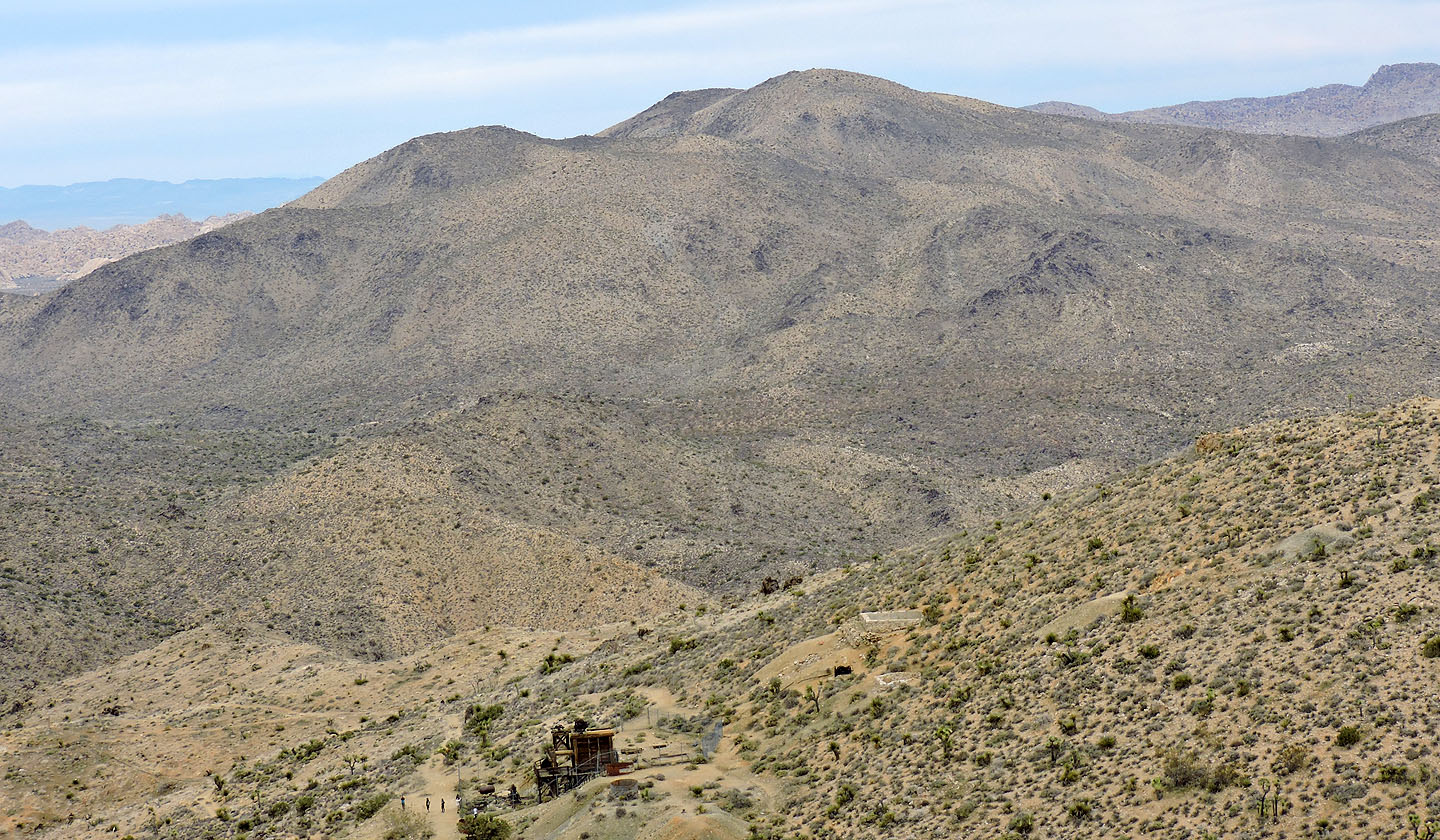 Nearby Ryan Mountain lies north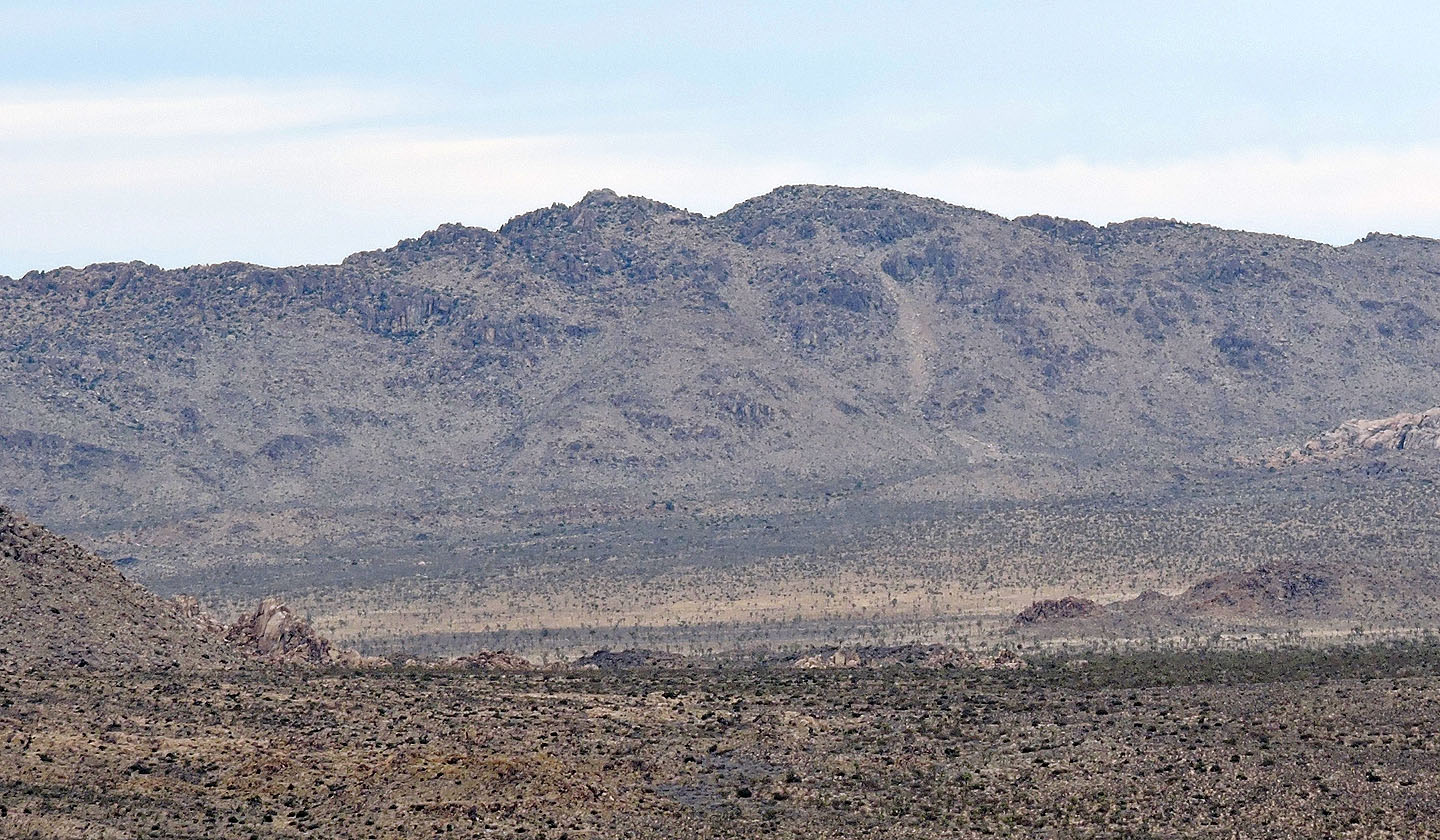 The second highest peak in Joshua Tree Park, Queen Mountain, is farther north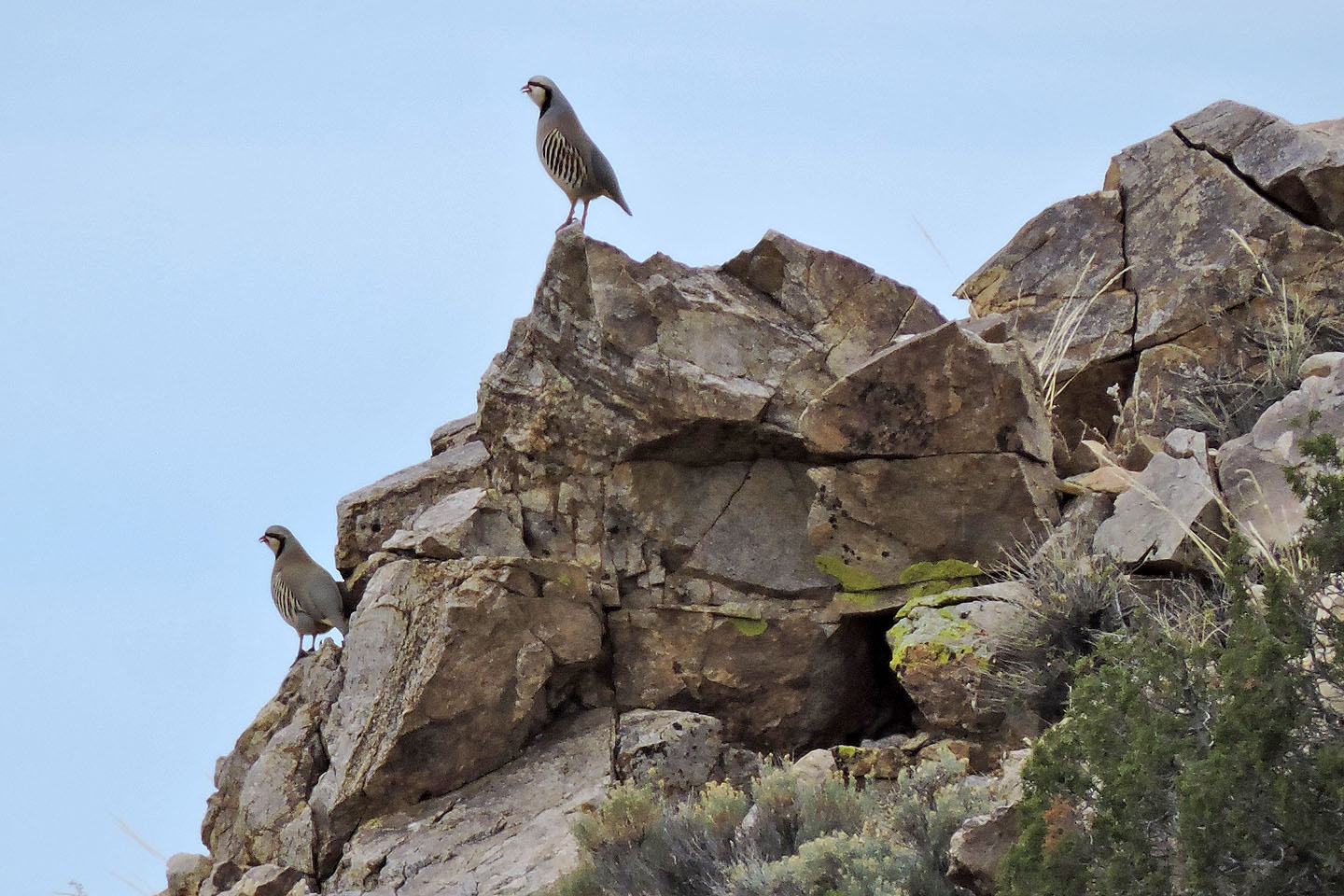 Chukars are rare in the park so we were fortunate so see them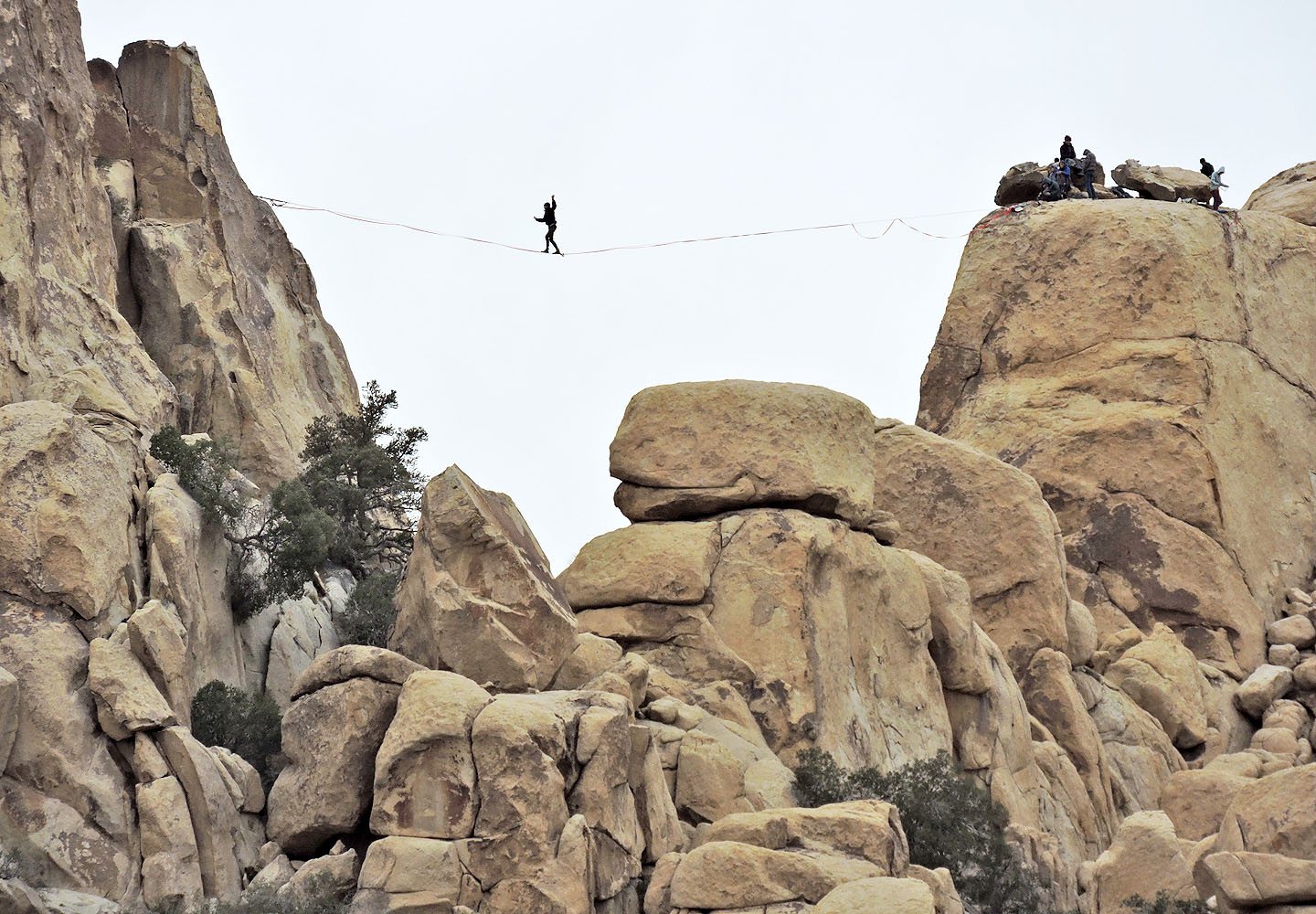 Driving out of the park we saw many people climbing, but this guy was slacklining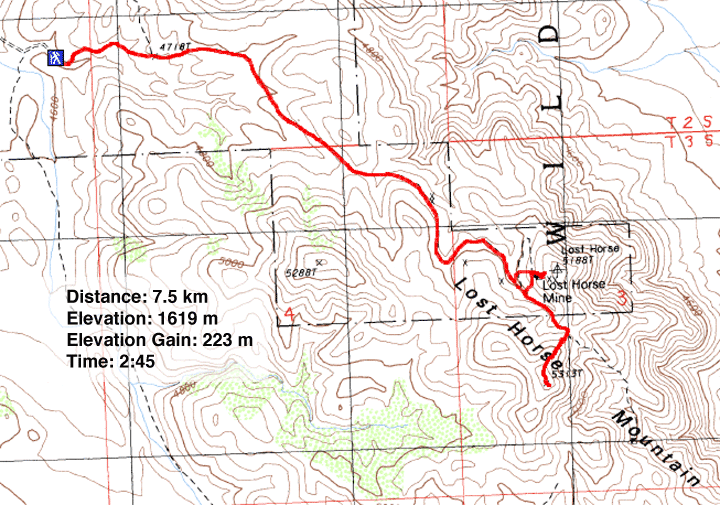 Keys View Topo (4.7 mi, 5312 ft, 732 ft)