bobspirko.ca | Home | Canada Trips | US Trips | Hiking | Snowshoeing | About
Liberty Bell Arch Peak
Lake Mead, Arizona
April 20, 2009
With temperatures on the rise we decided to do a short, late morning hike. It's laughable that Liberty Bell Arch Peak rises a mere 30 m above the trailhead, but the trail drops down 100 m to only 392 m above sea level before rising to 512 m at the peak. I doubt if the peak's name is official but I took it from Anya Jingle's web page.
To reach the trailhead we had to drive across the Hoover Dam, an impressive sight to be sure, and cross into Arizona.
The draw on this hike is Liberty Bell Arch, a huge arch reminiscent of Liberty Bell. As well, there are remains of mines long since closed. Past the arch the trail reaches an overlook for the Colorado River. And of course, like most desert peaks, we would see lizards scurrying around and plenty of cactus.
We took our time exploring our surroundings as we made our way to the summit, but coming down we realized we better hoof it back to the car. The temperature reached 36°C and it would undoubtedly get hotter.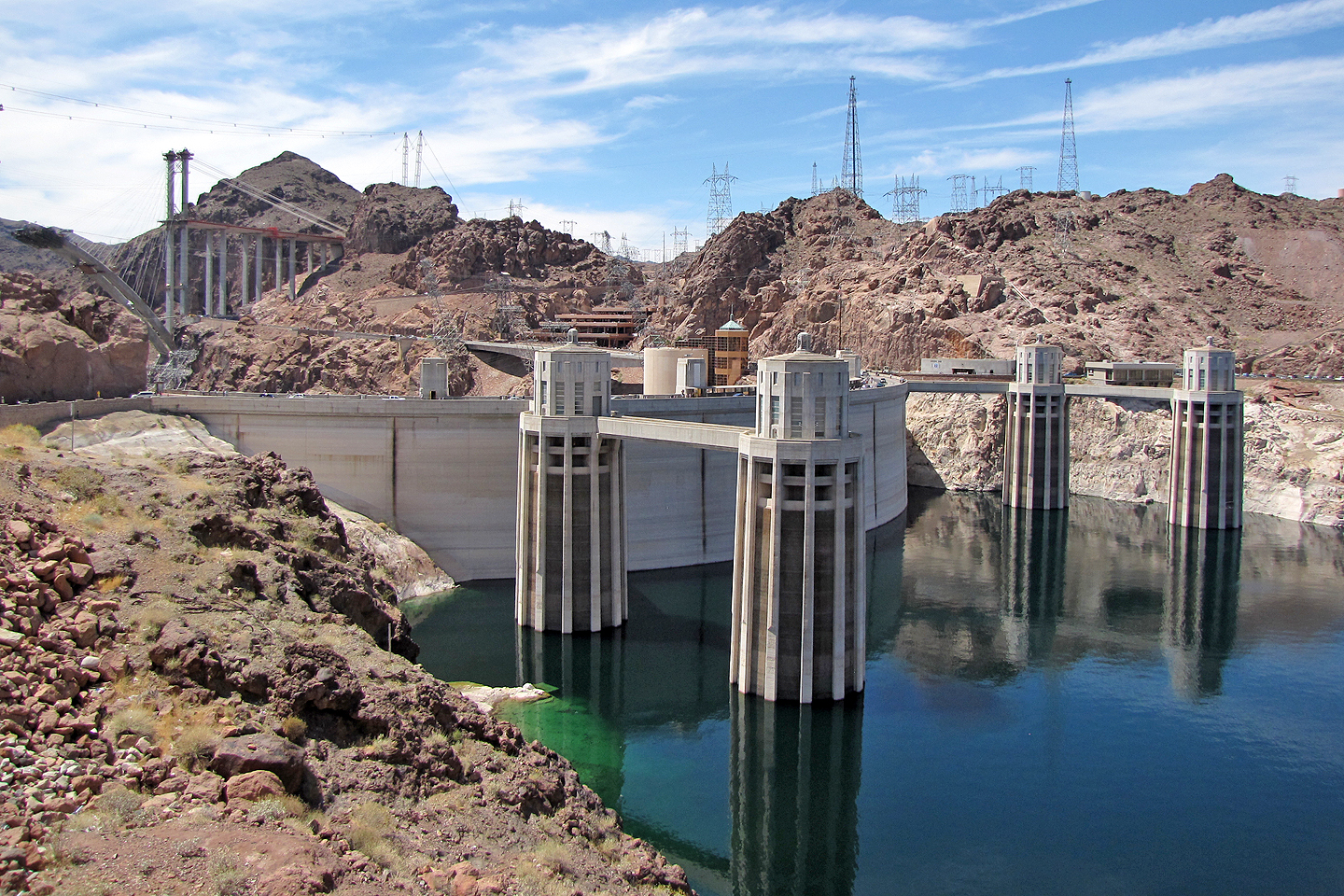 Hoover Dam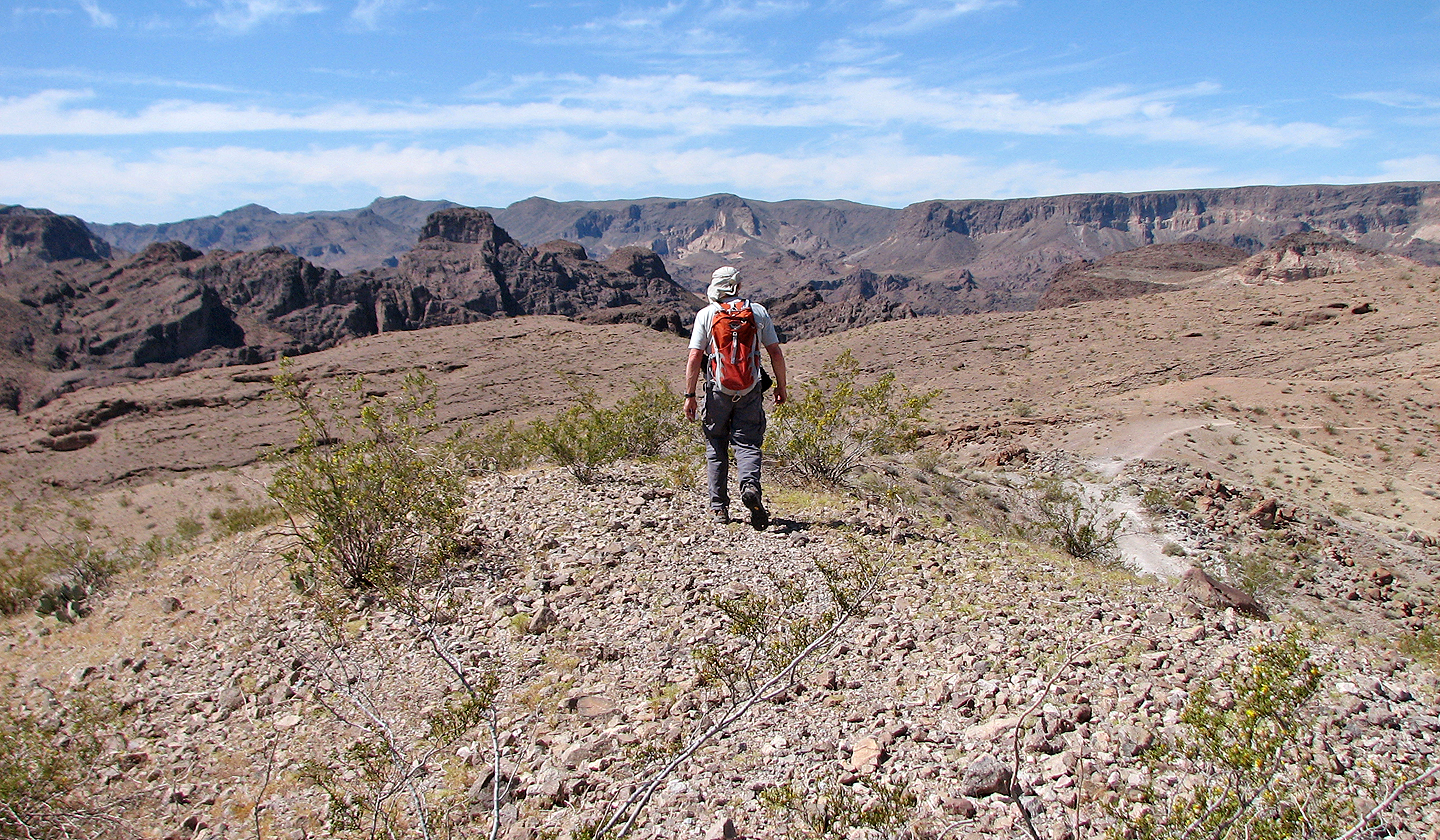 The trail starts by turning right and dropping down.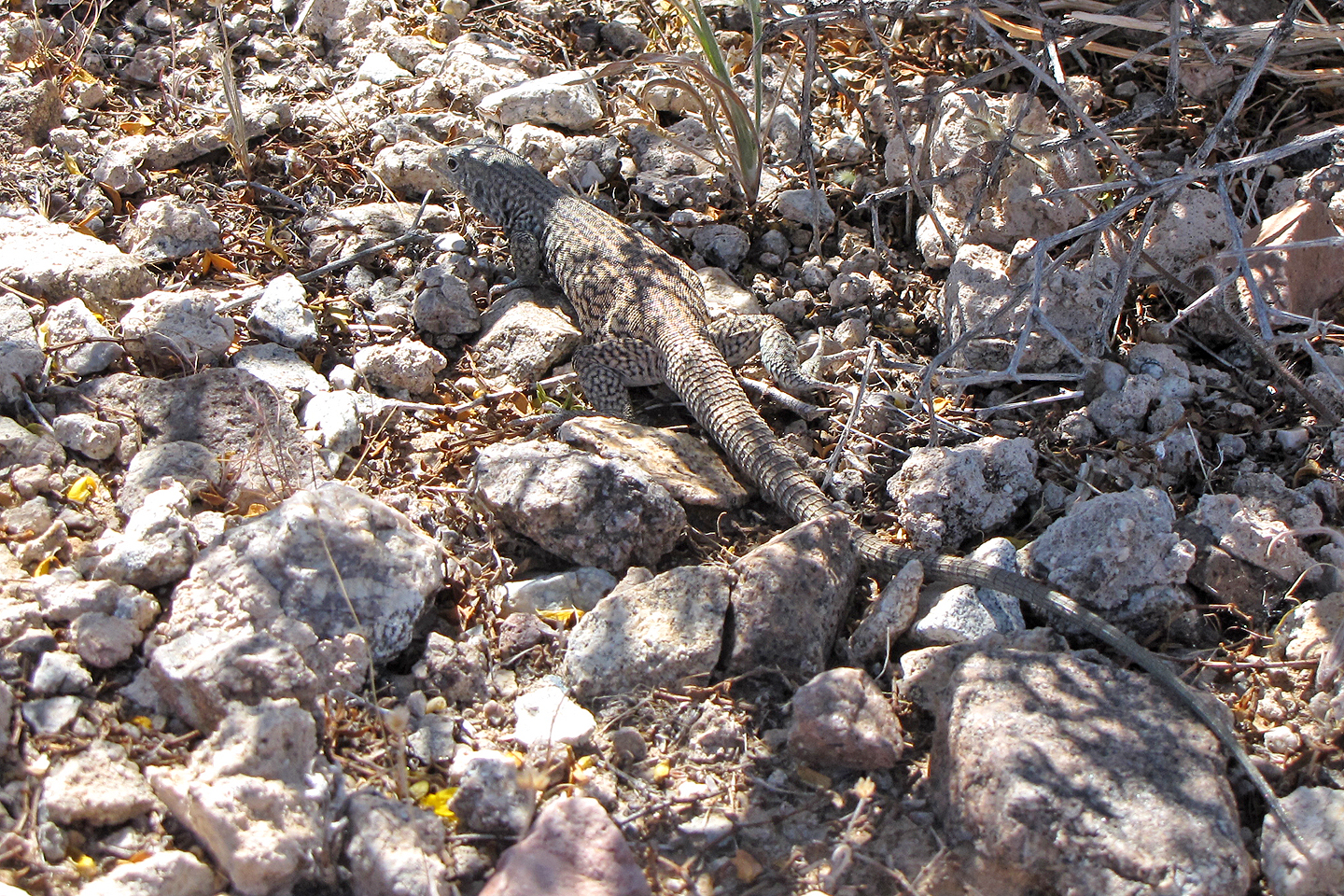 Great basin whiptail is noted for its long tail (mouse over for another angle).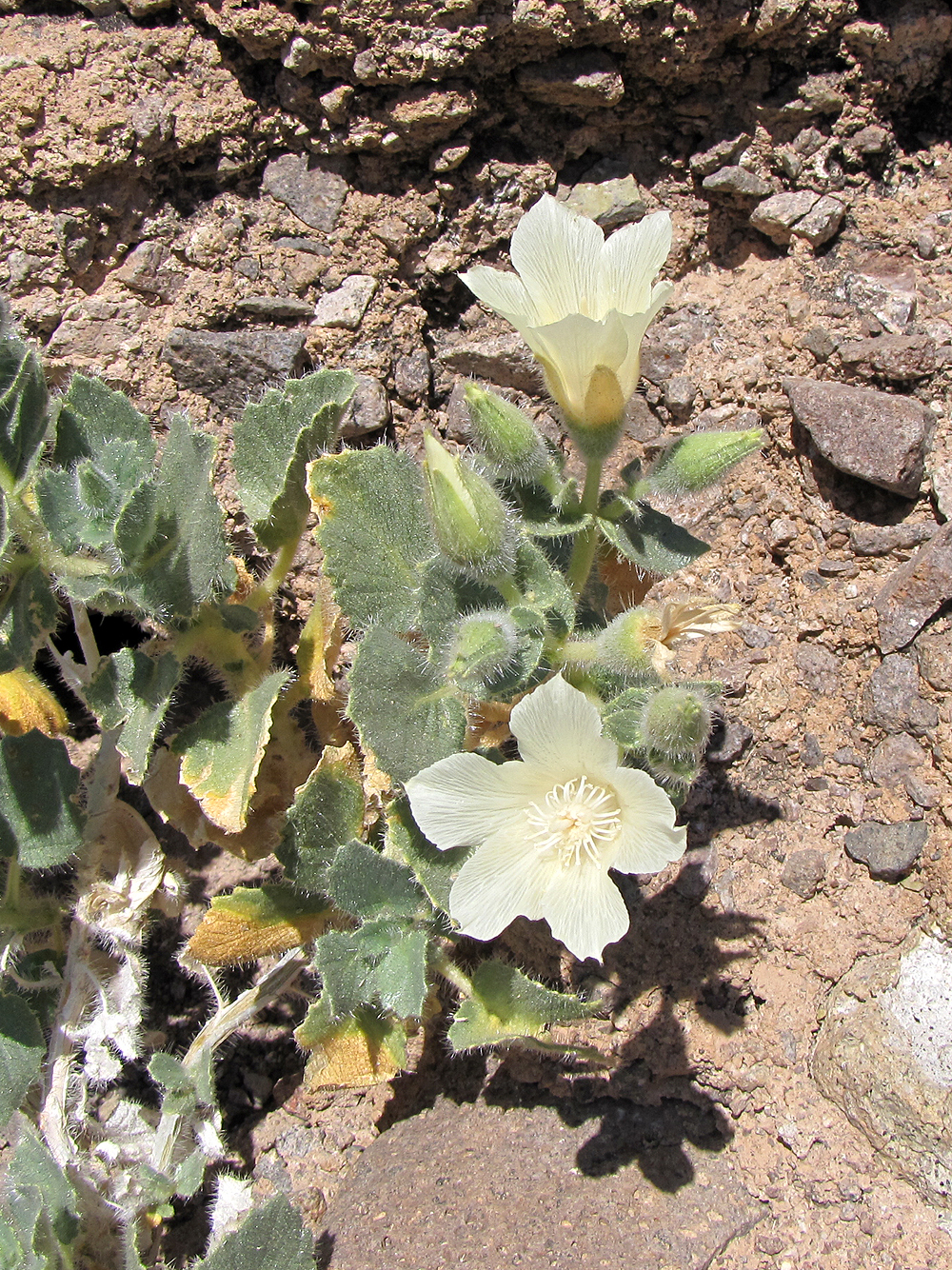 Blazing star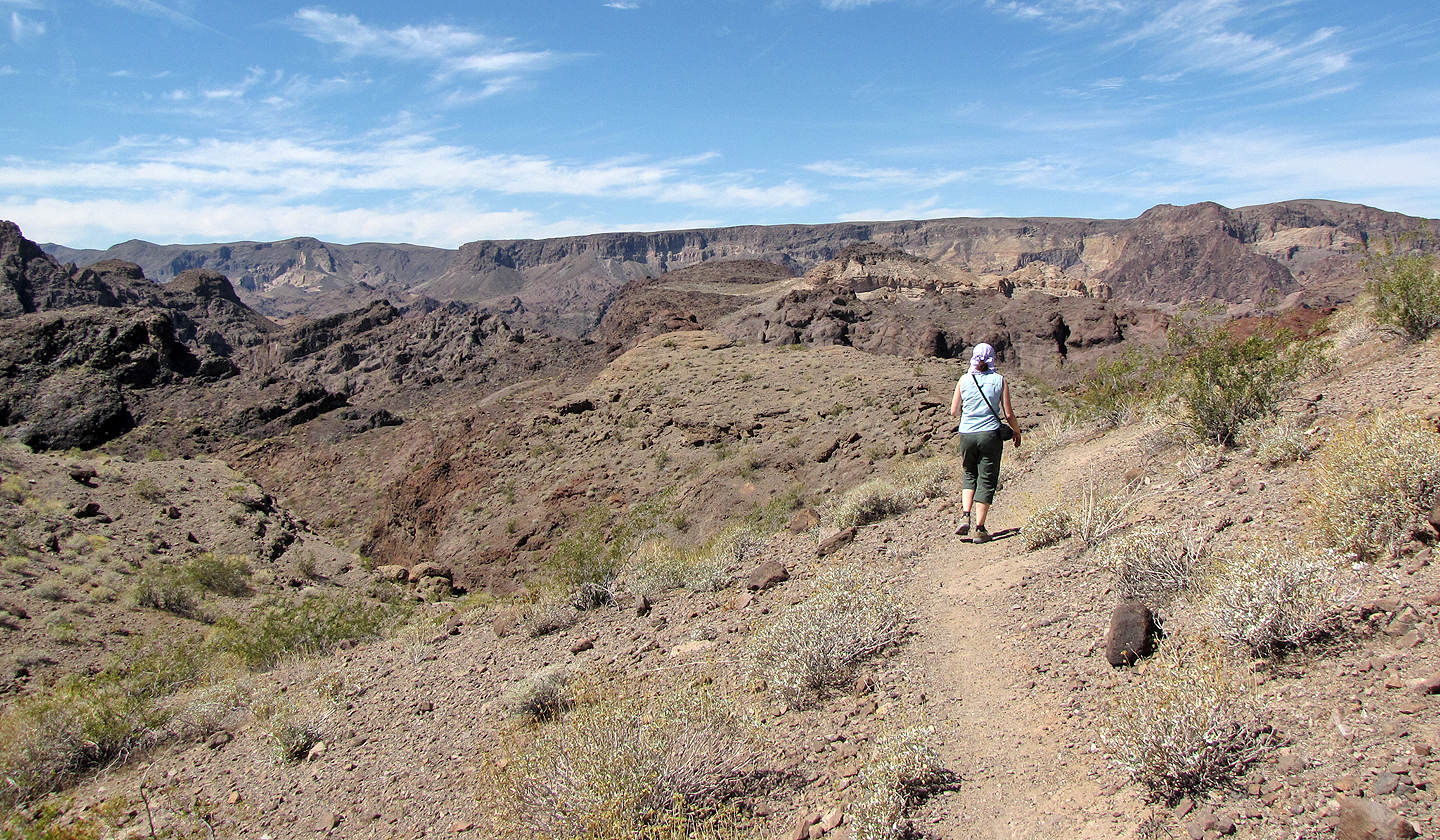 Hiking down the trail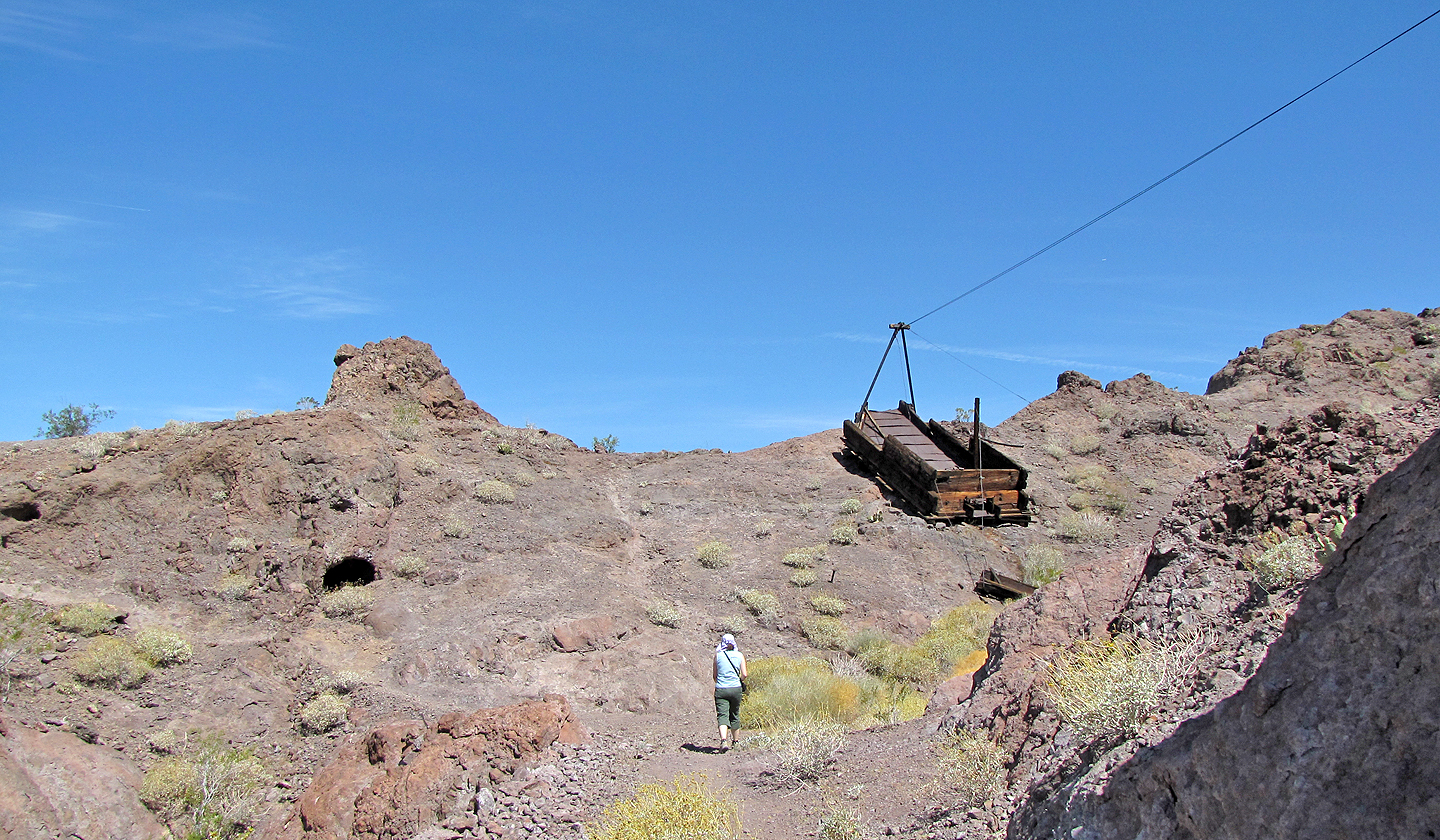 This cable car hauled magnesium ore during World War II (mouse over for a closer look).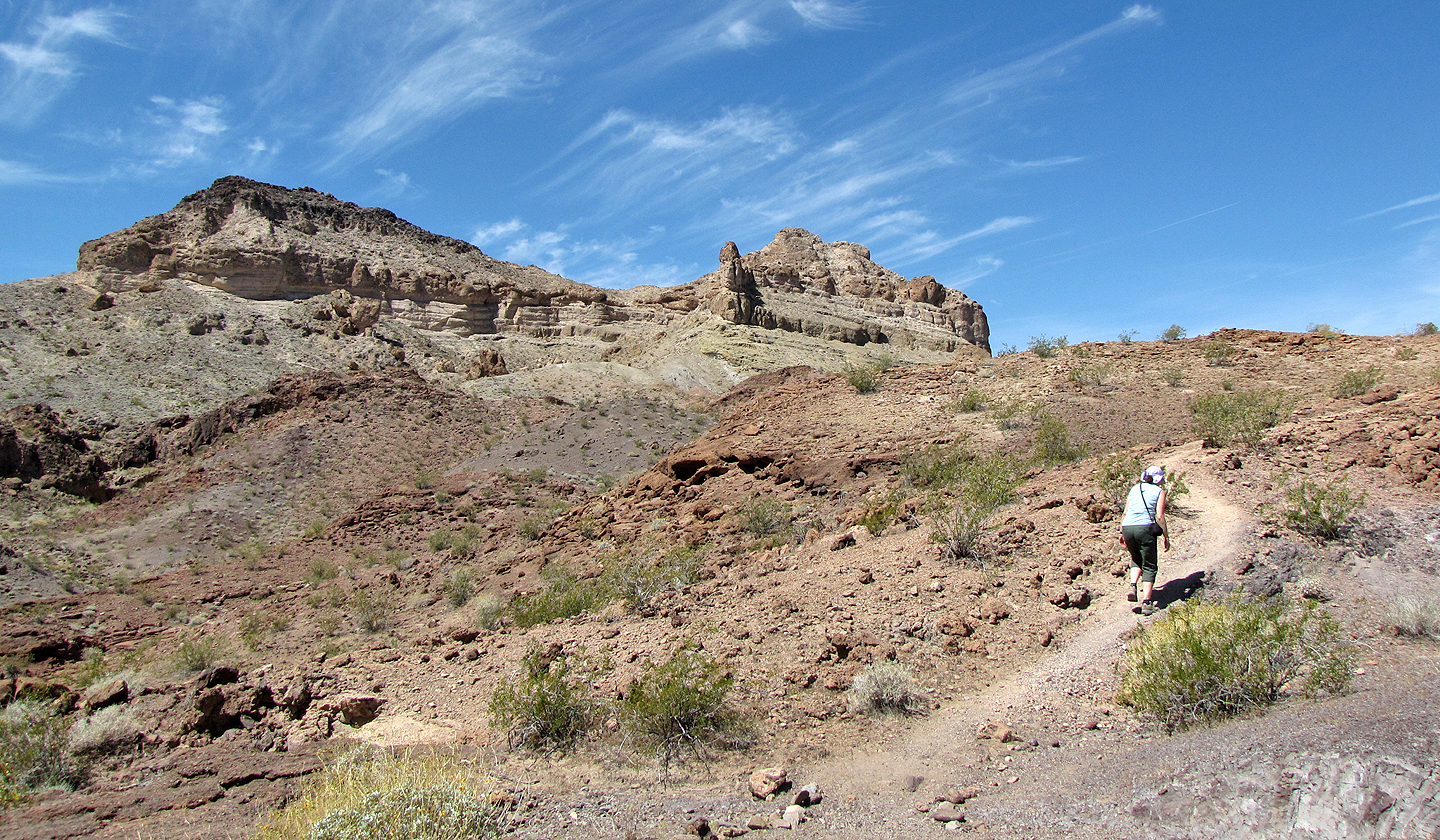 Striking cloud formations hang over Liberty Bell Arch Peak (left).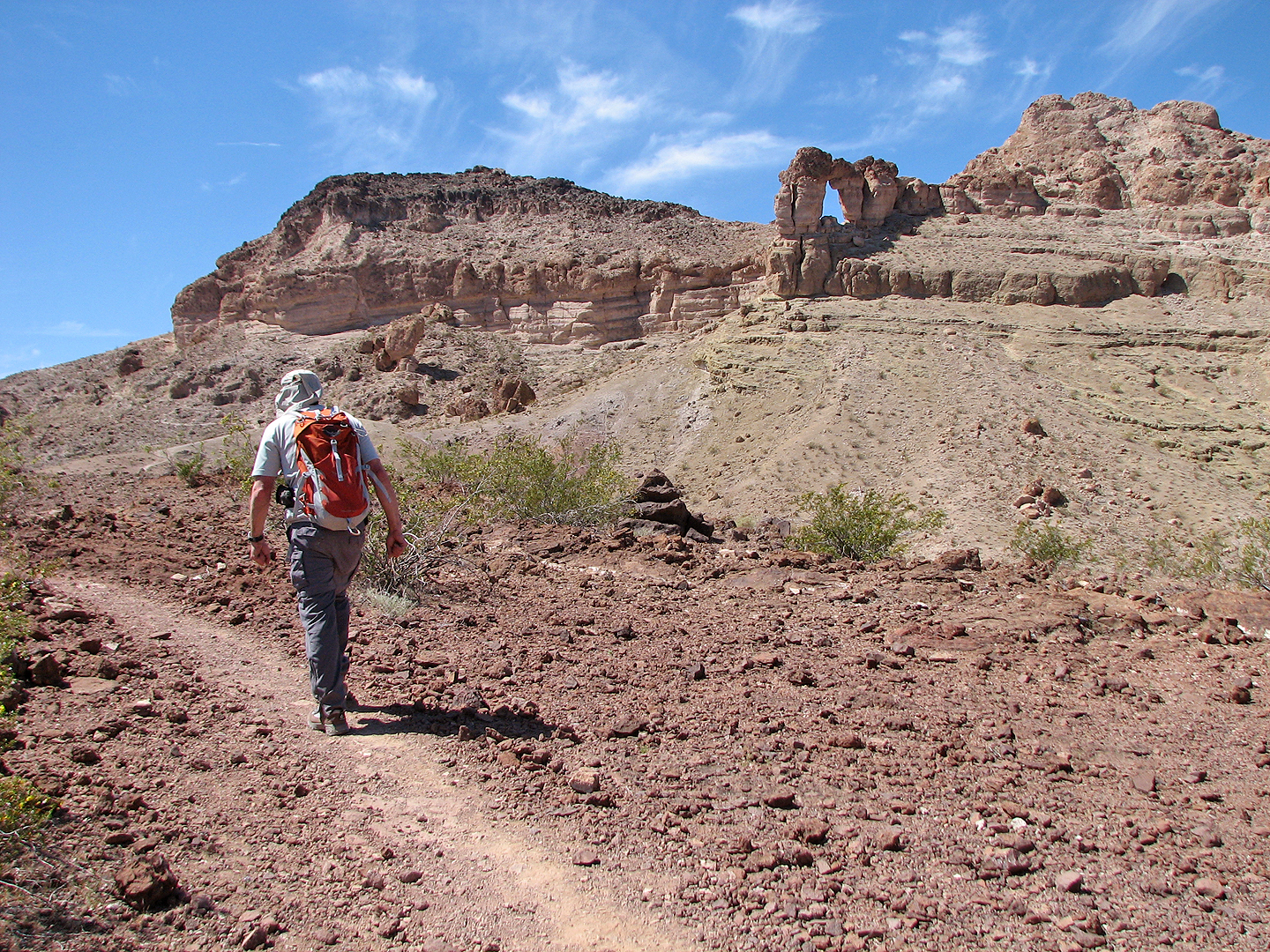 Liberty Bell Arch comes into view.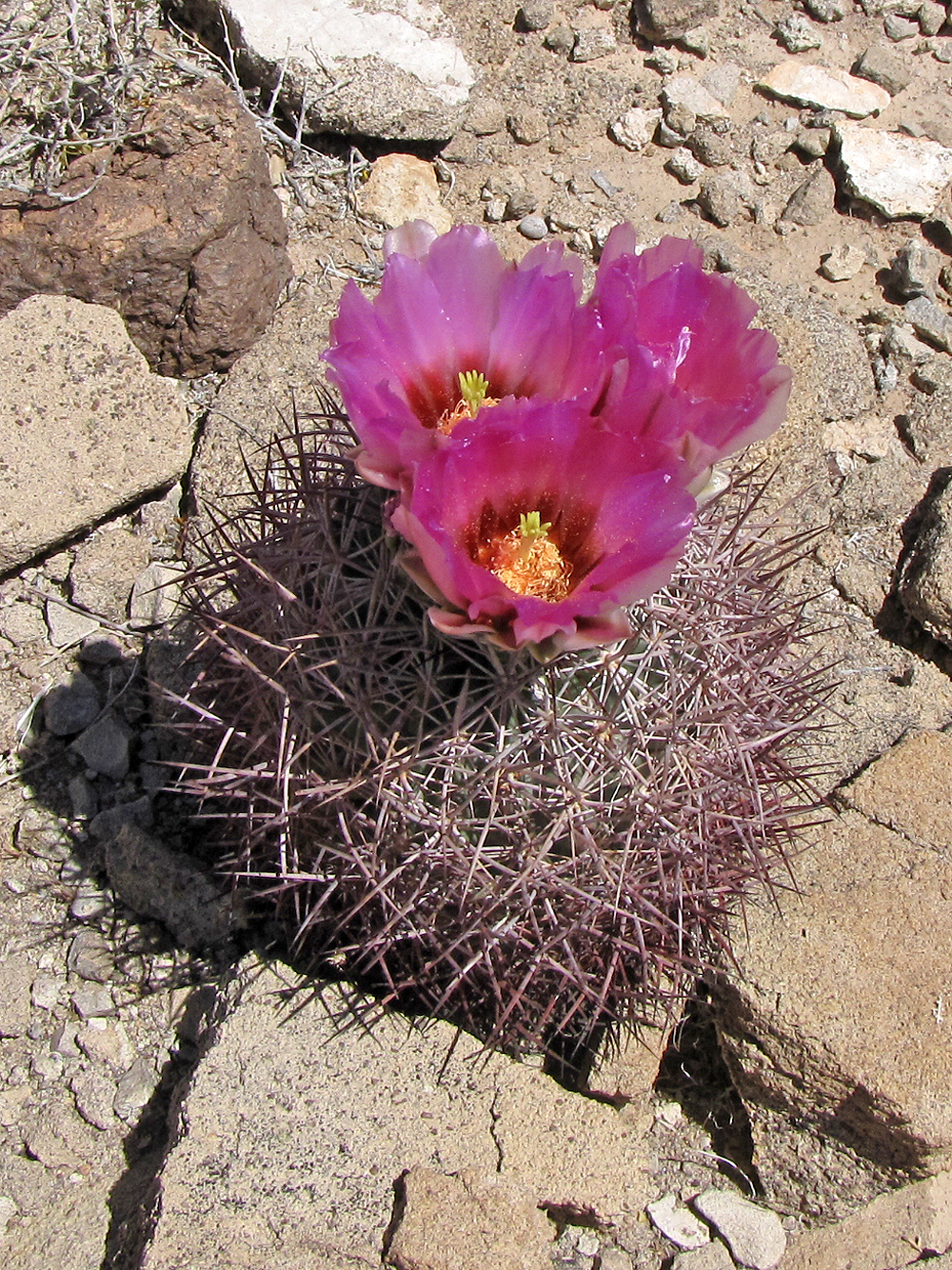 Barrel Cactus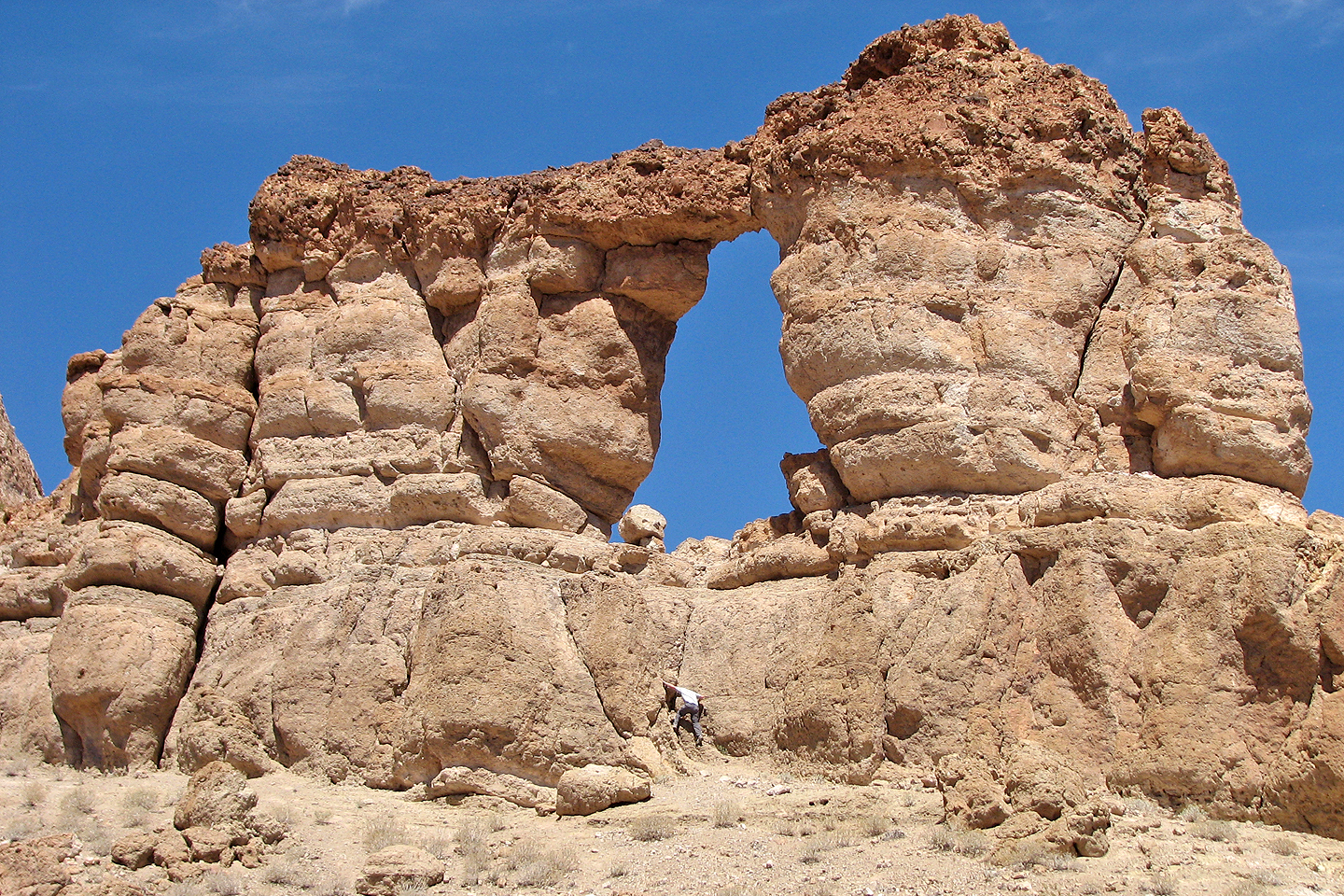 I tried to reach the arch but it was too steep and the rock crumbly.

After visiting the Arch we continue on to the Colorado River overlook.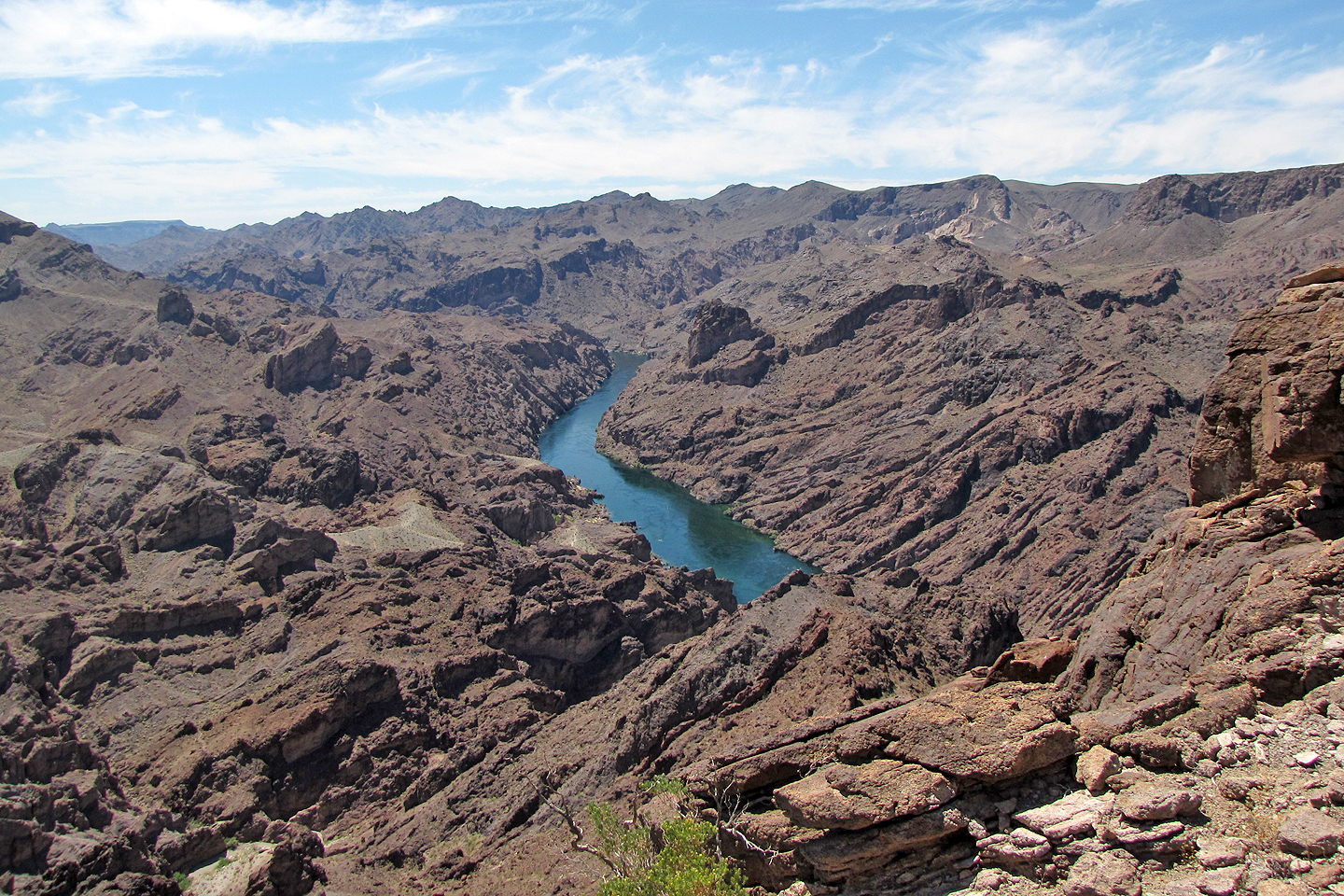 The Colorado River from the overlook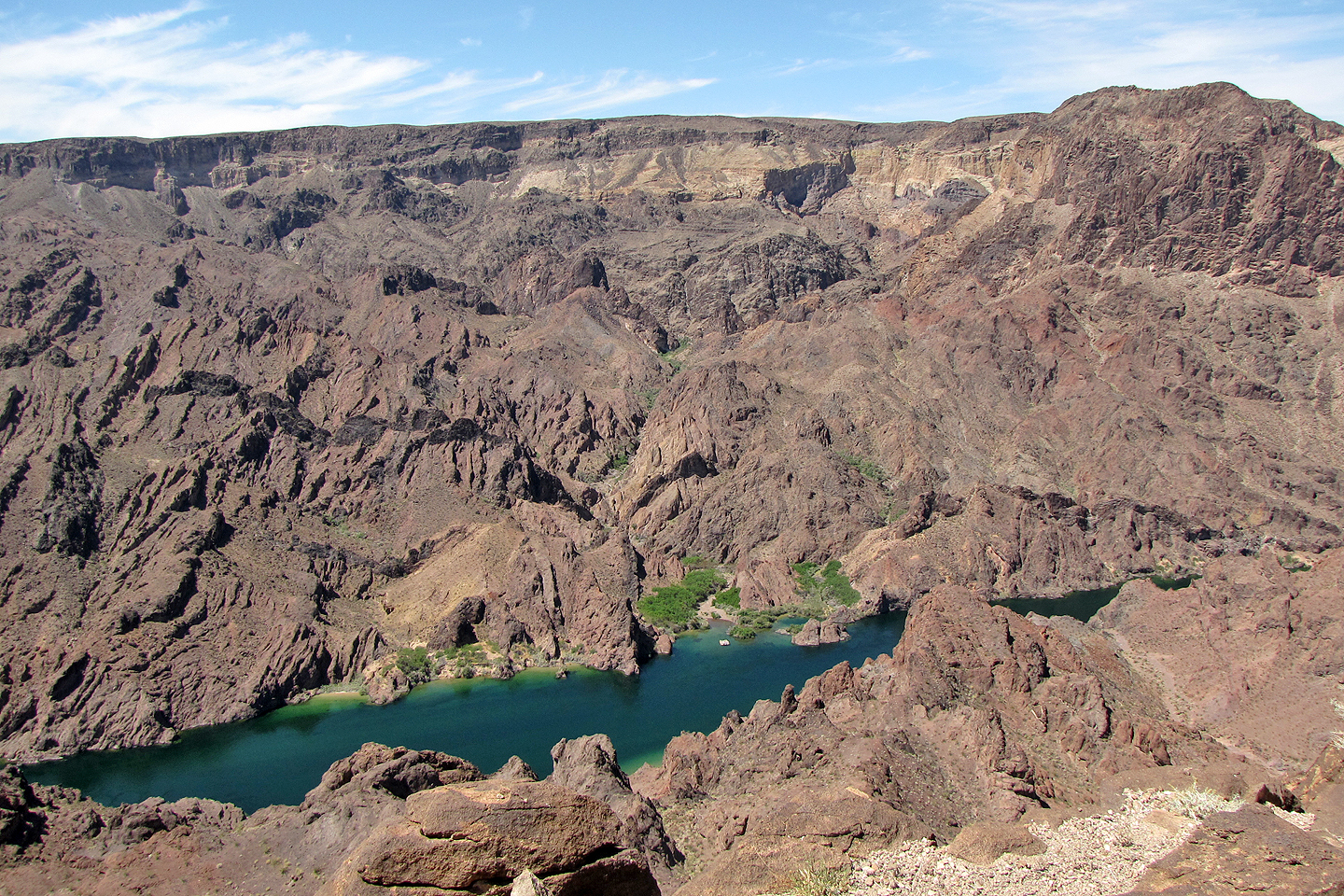 The view east: the white speck on the river is a raft (mouse over for a close-up)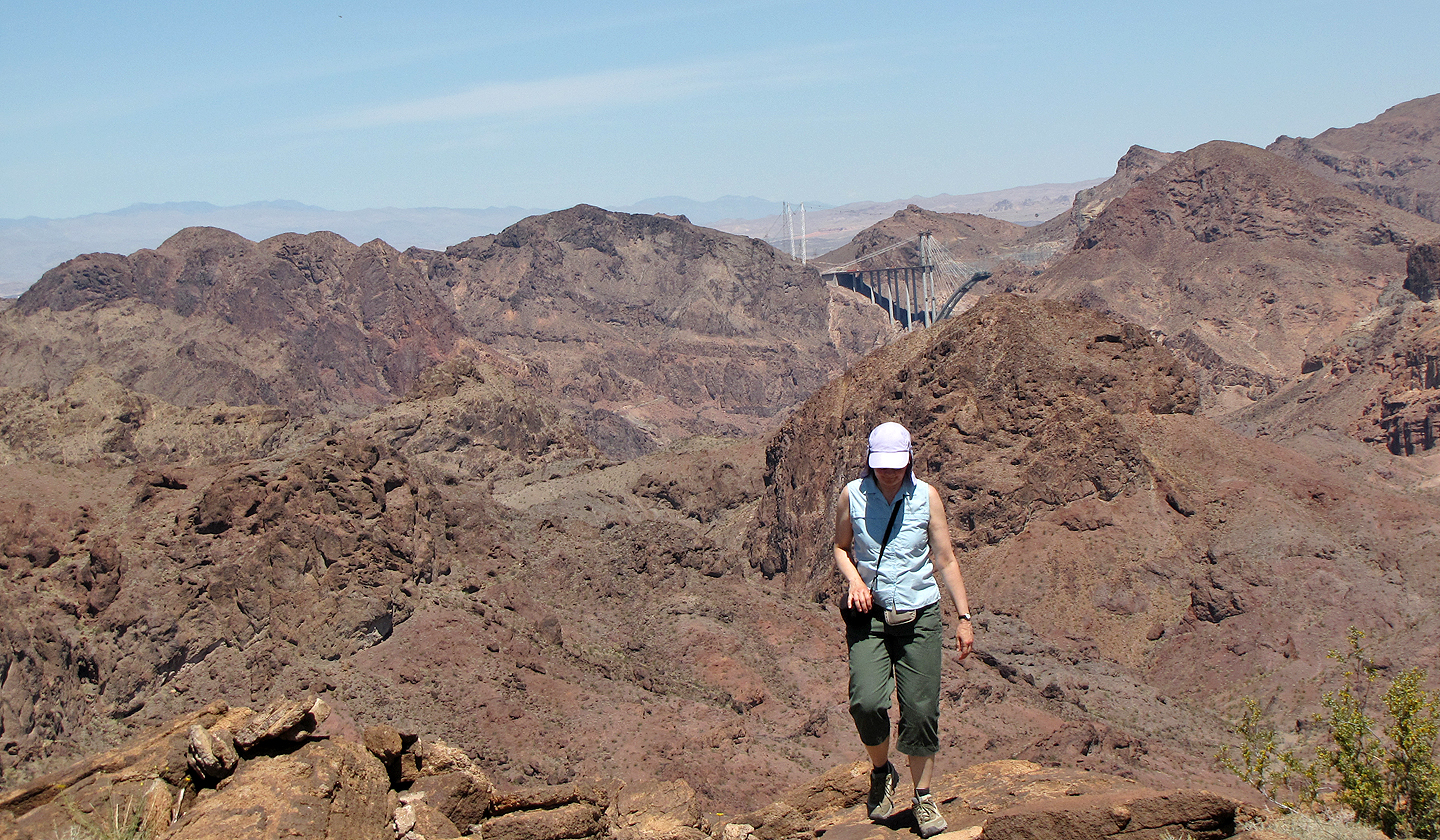 Looking toward Hoover Dam we can see a bridge being built (mouse over) as part of the
Hoover Dam Bypass Project.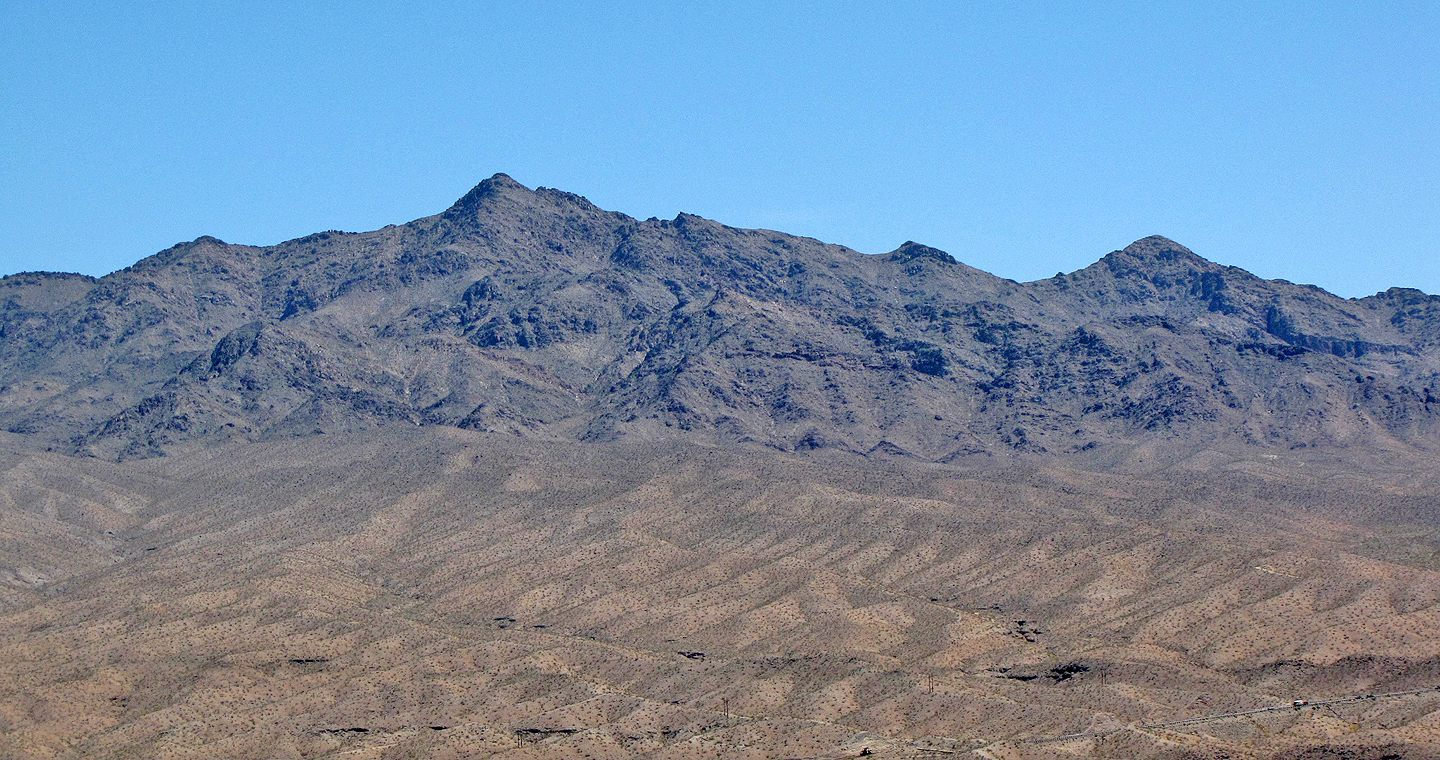 Mount Wilson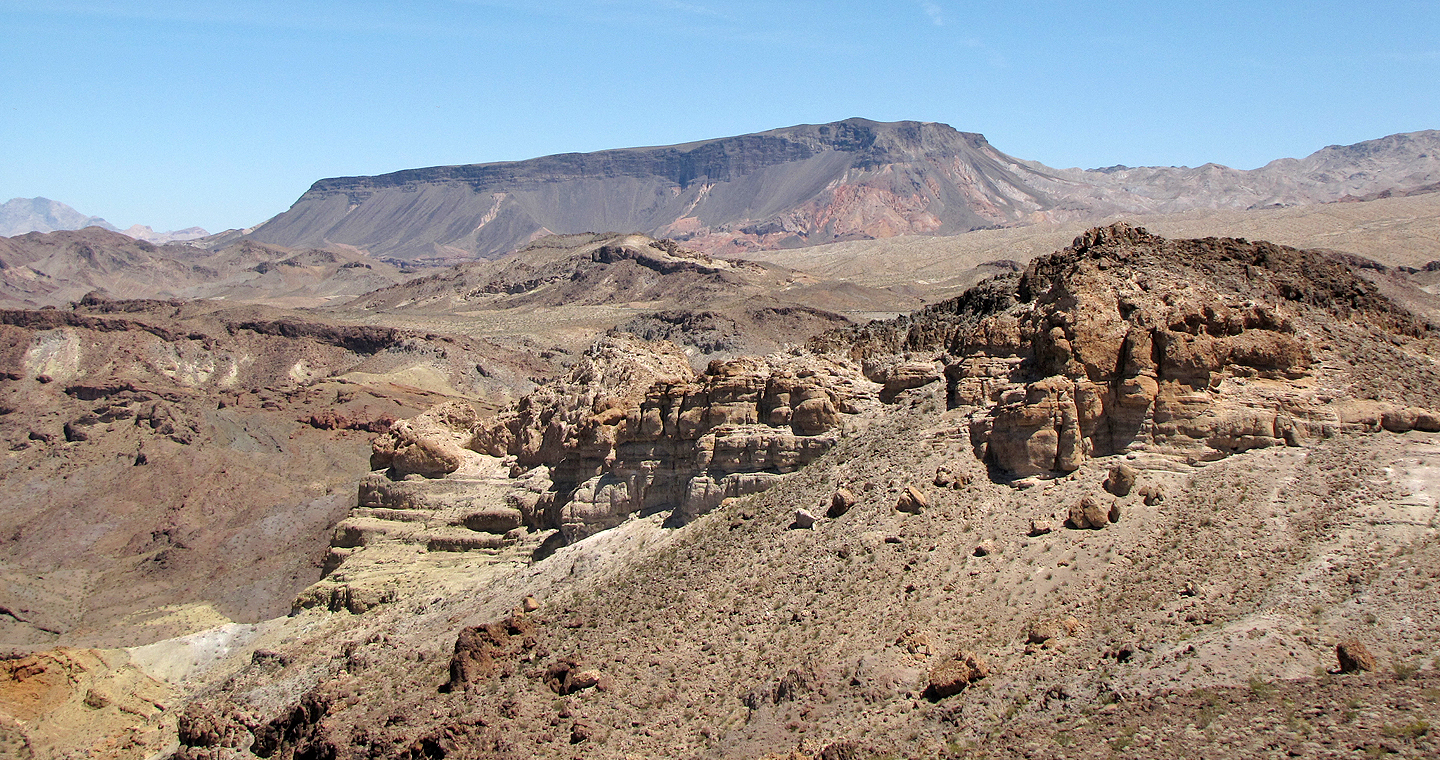 Fortification Hill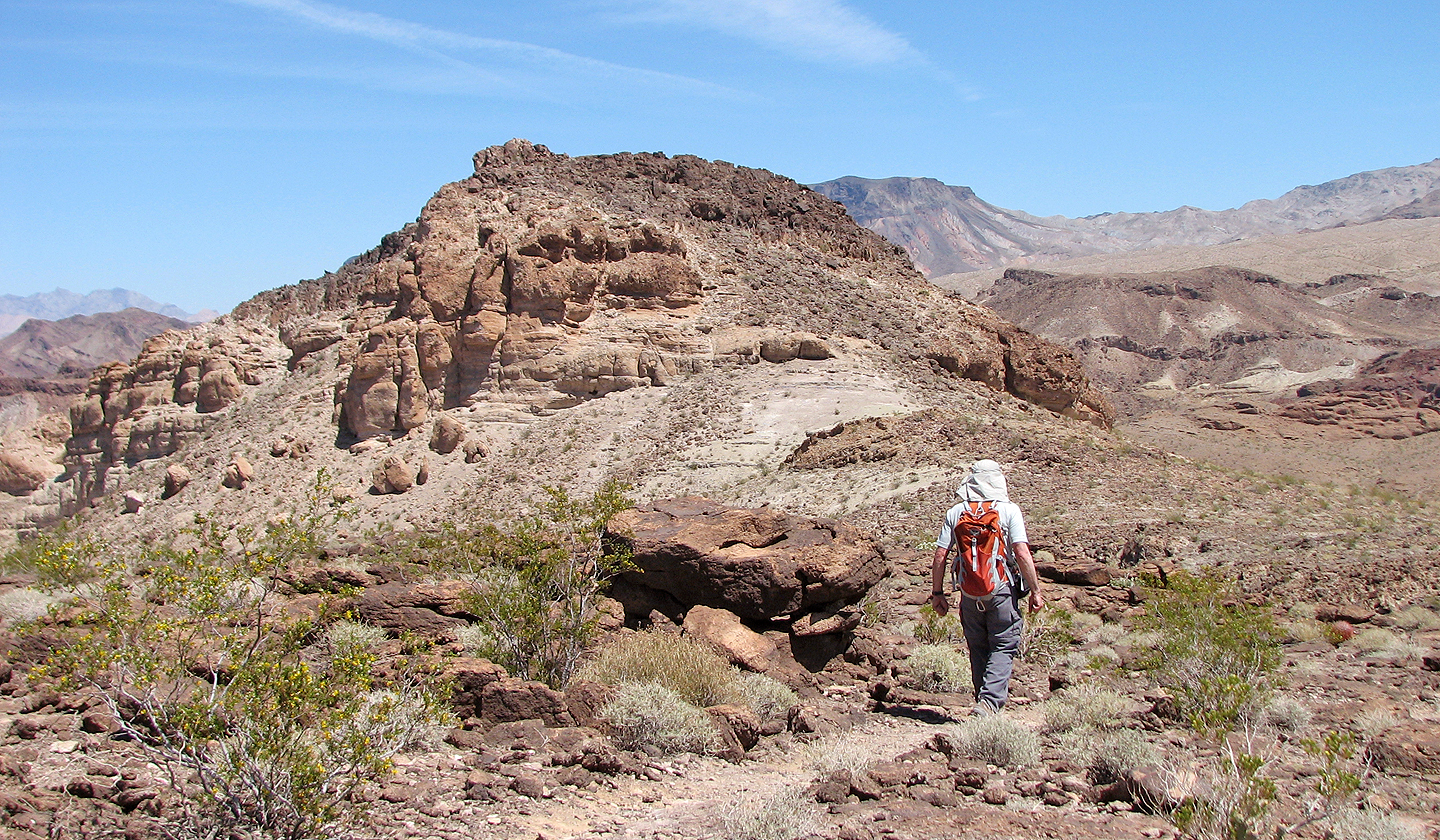 We leave the overlook to climb Liberty Bell Arch Peak

Dinah starts climbing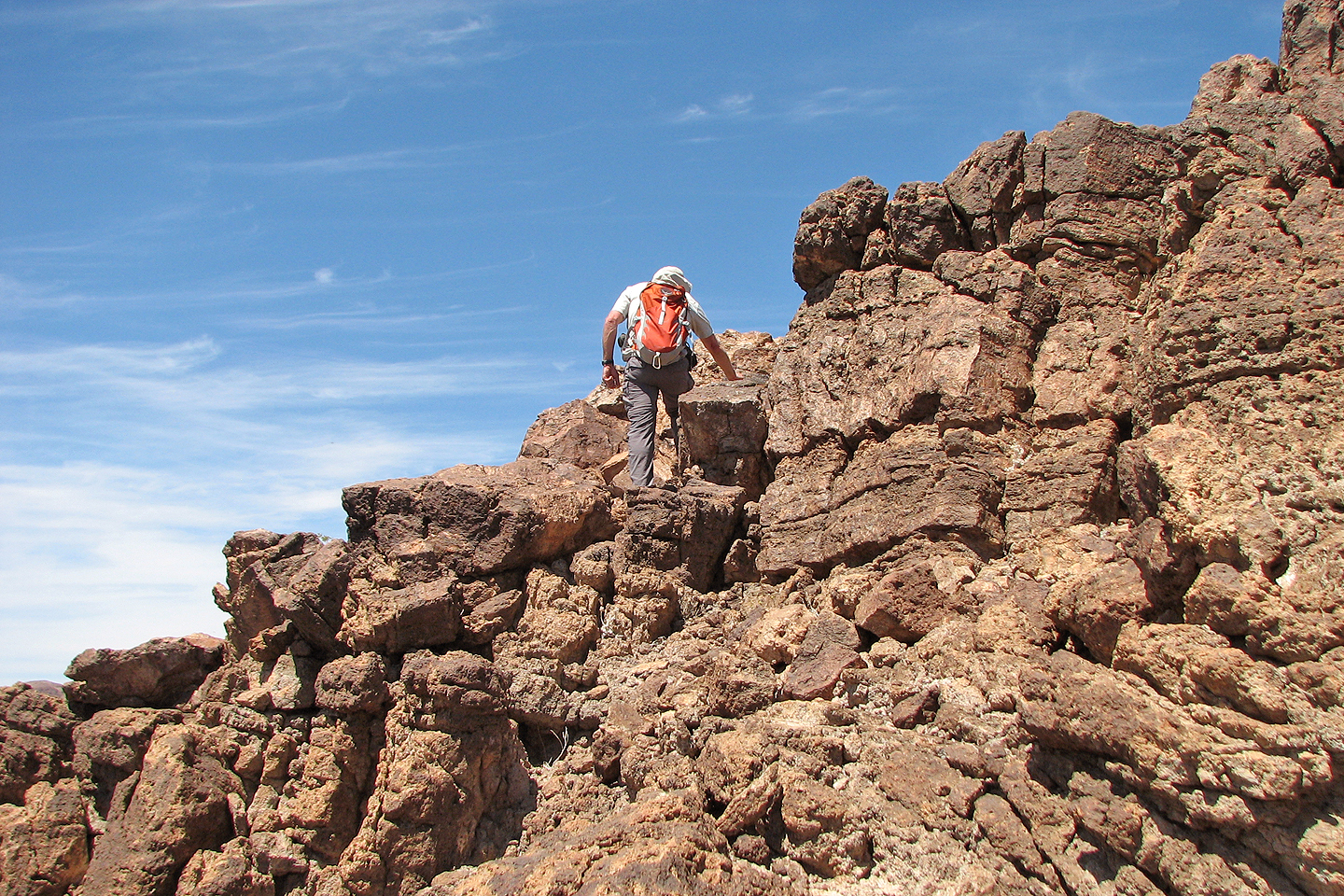 Almost at the summit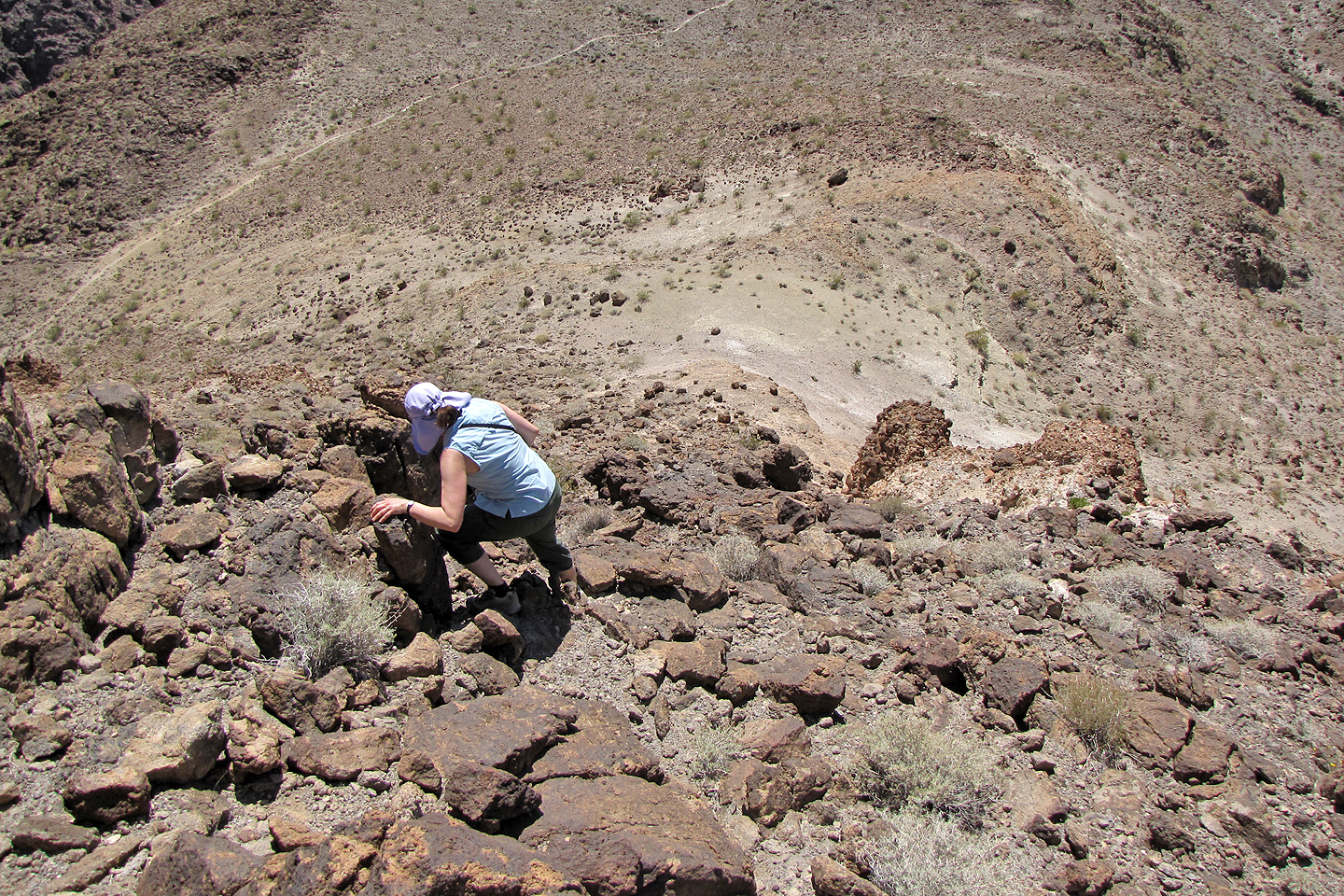 Coming down we can see the trail going to the overlook.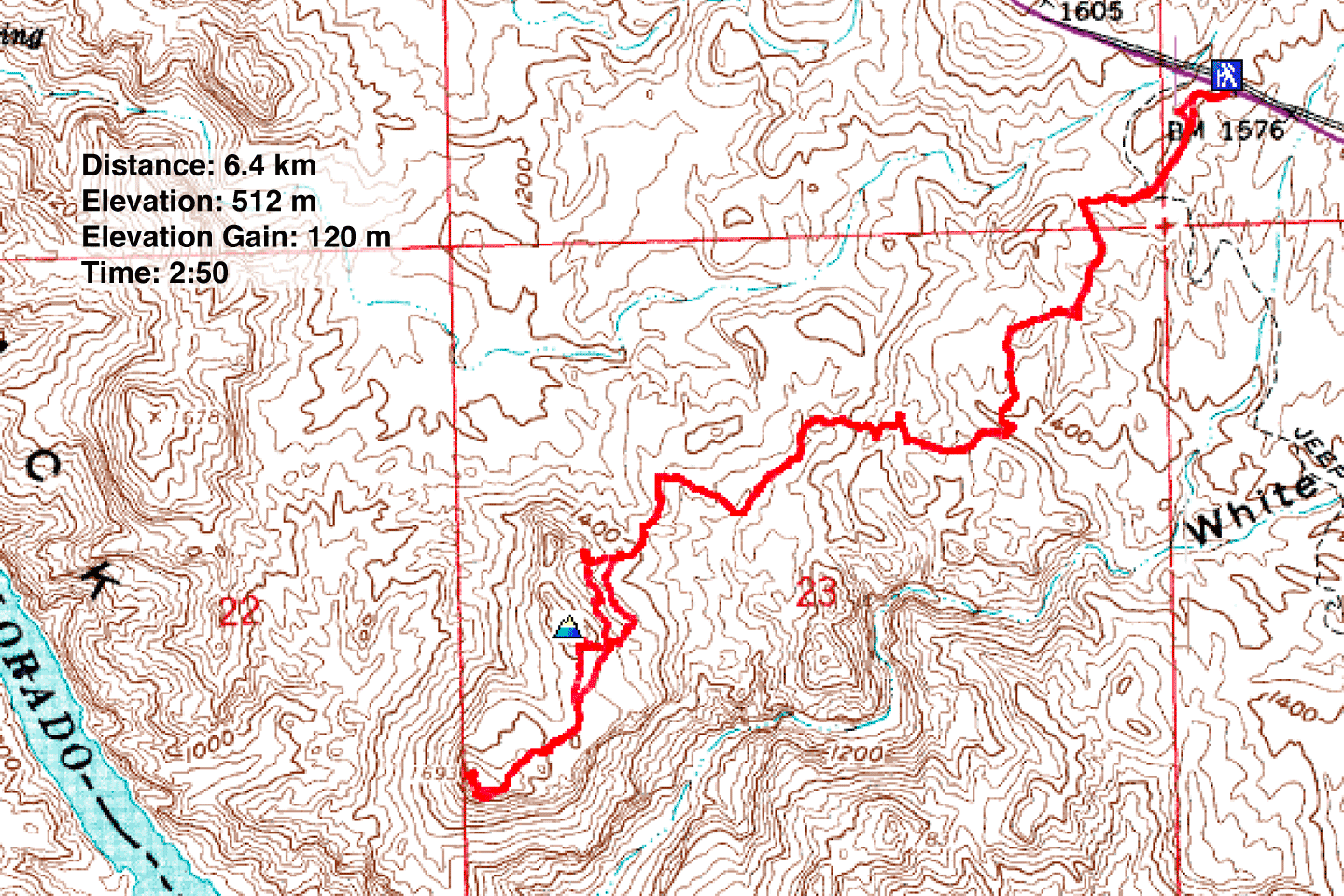 Ringbolt Rapids 1:24,000 Topo (4.0 mi, 1680 ft, 394 ft)