Mount Hector, Lower South Ridge
Banff, Alberta
March 23, 2002
The first time we explored the area south of Mount Hector we set off for the lower south ridge (not to be confused with the higher South Ridge which we did years later). We parked on the side of the road on HWY 93 and started up. After snowshoeing in the dense forest at the bottom it was a pleasant surprise to reach the semi-open terraces higher up. The terraces were pleasant objective in themsevles but we continued climbing.
After reaching the treeline the slope steepened considerably. We were a bit concerned about avalanche danger although the windward side of the slope wasn't under heavy snow. We exercised caution until we reached the top of the ridge. Once on the crest, we enjoyed exploring the ridge before retracing our steps back to the car.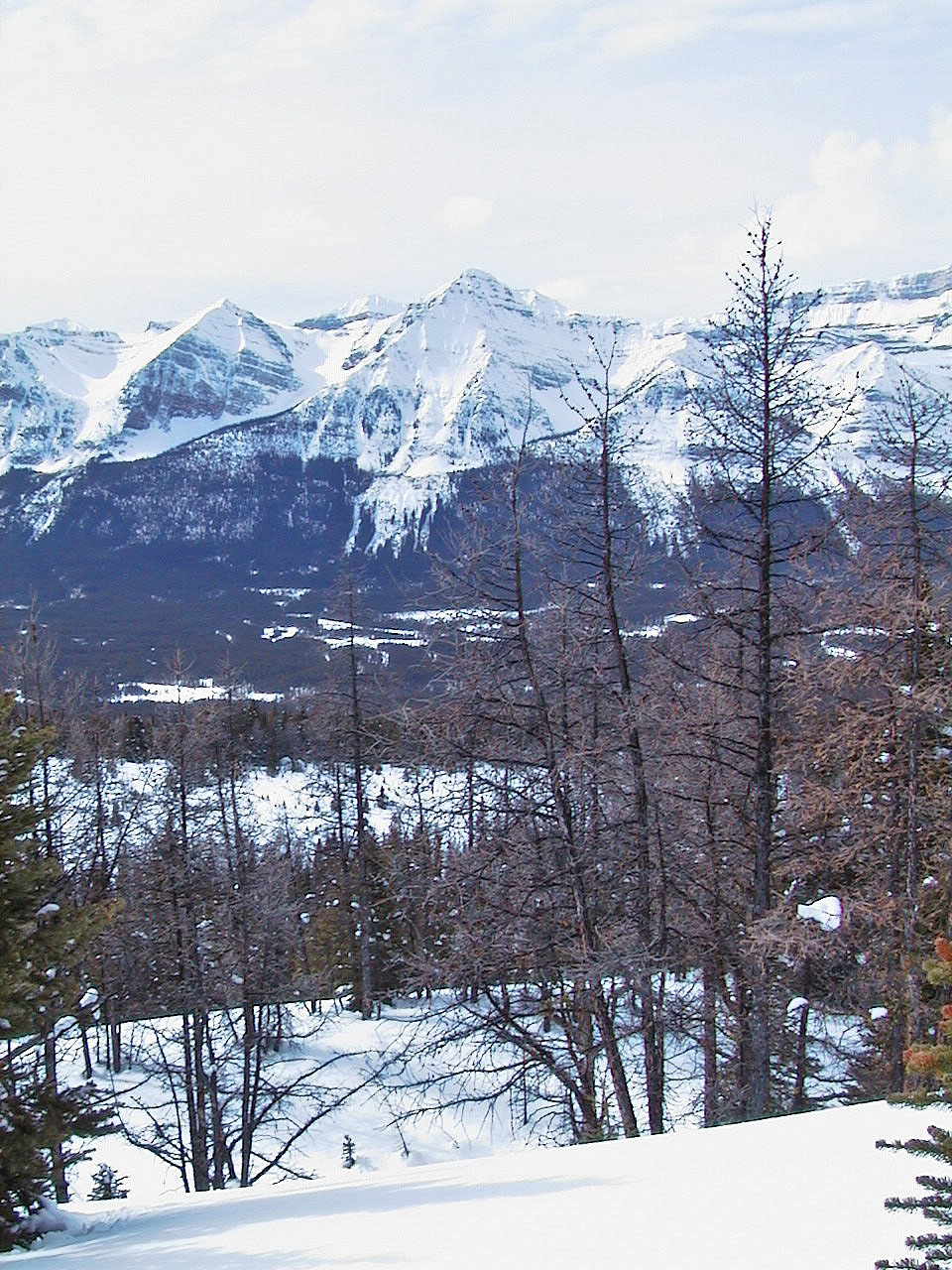 The mid slopes are gently terraced with plenty of open areas.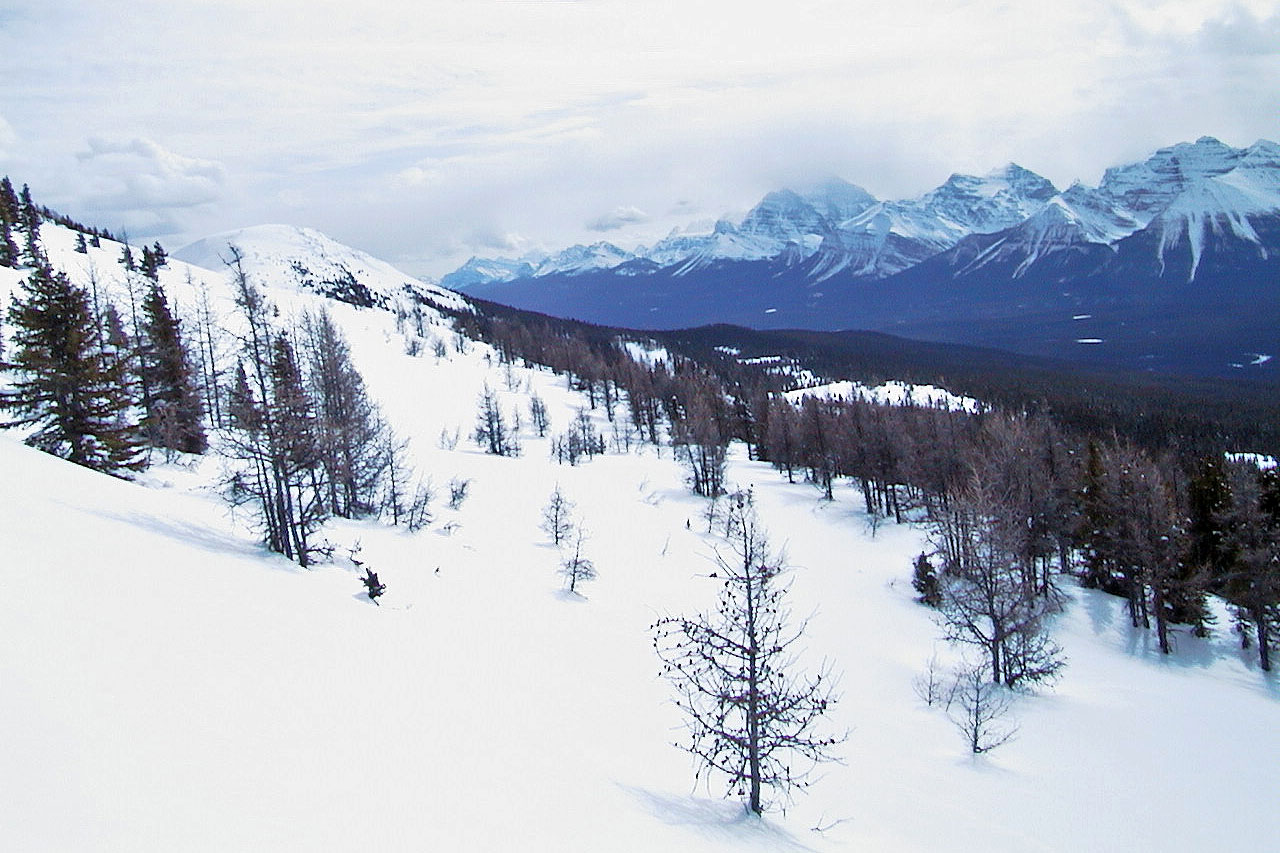 We crossed this large, open terrace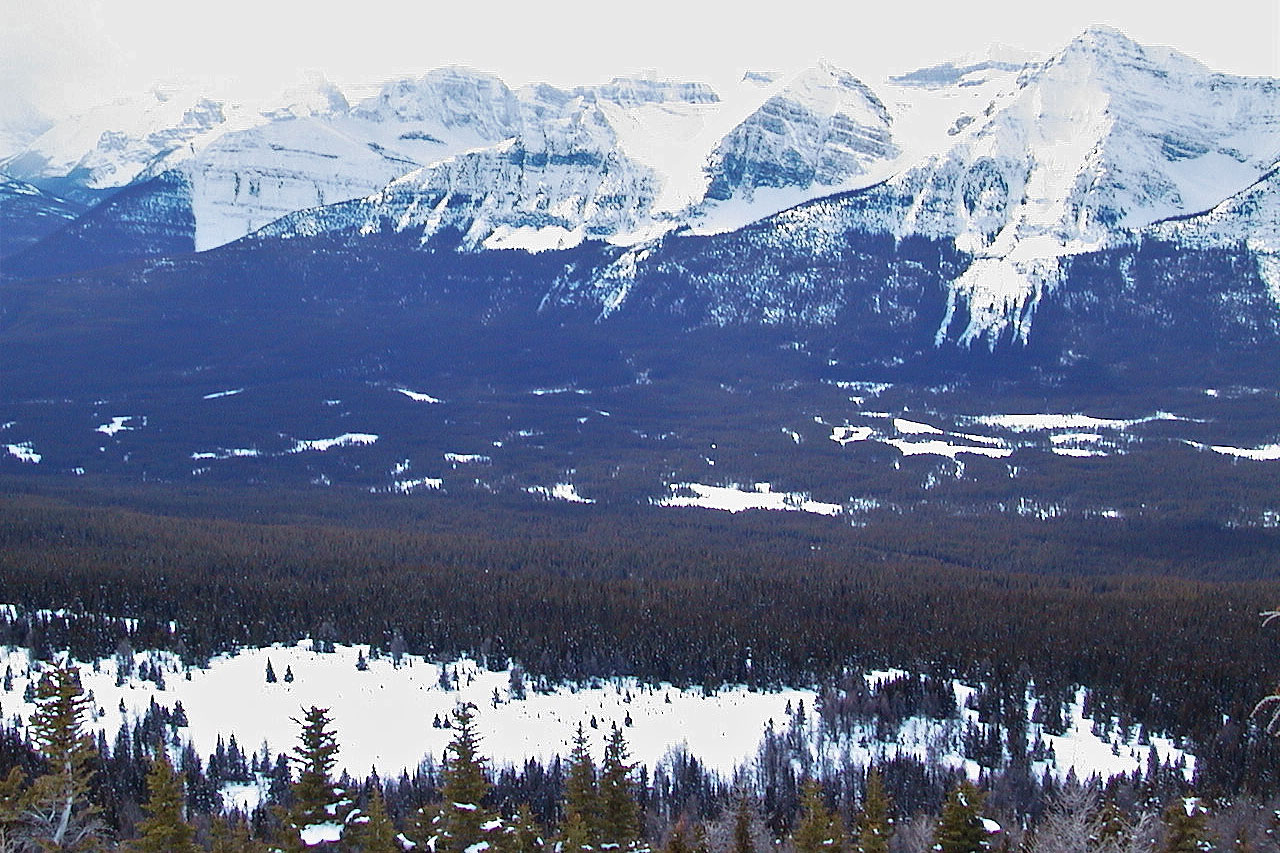 Looking back at the terrace. The Waputik Range lies southwest.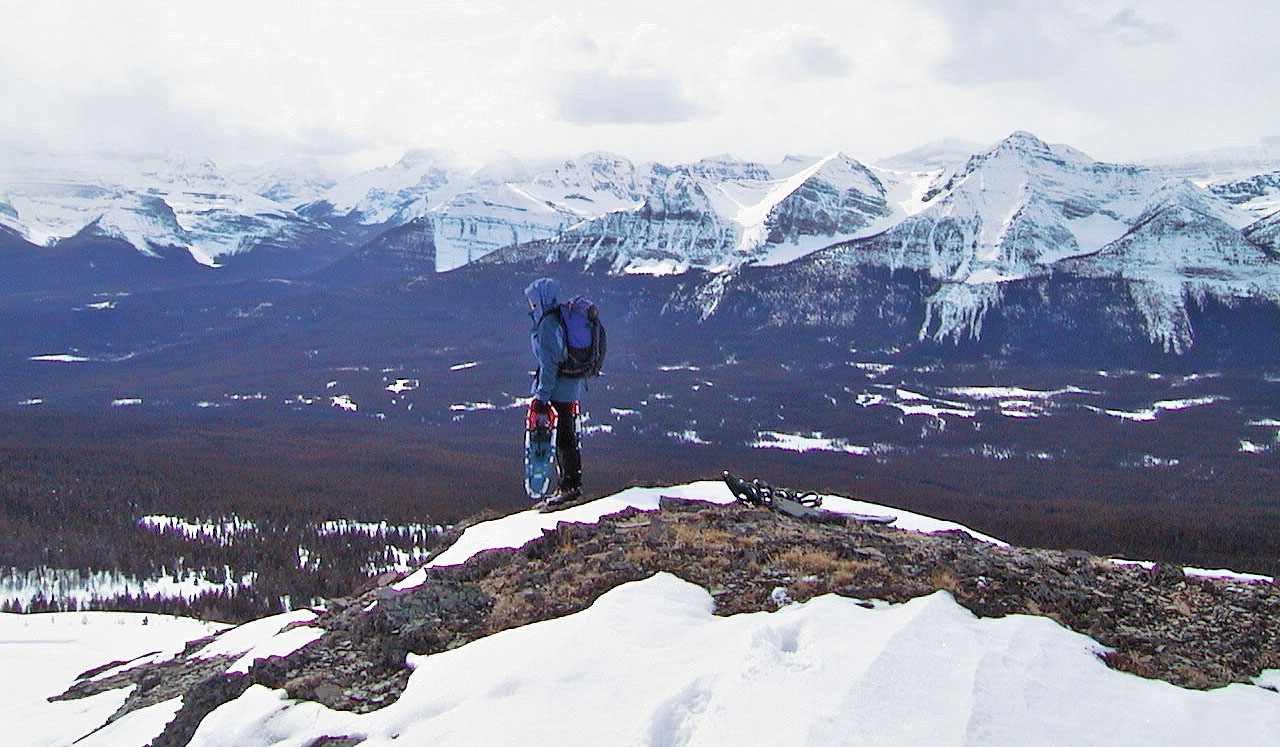 Bare rock in some places on the ridge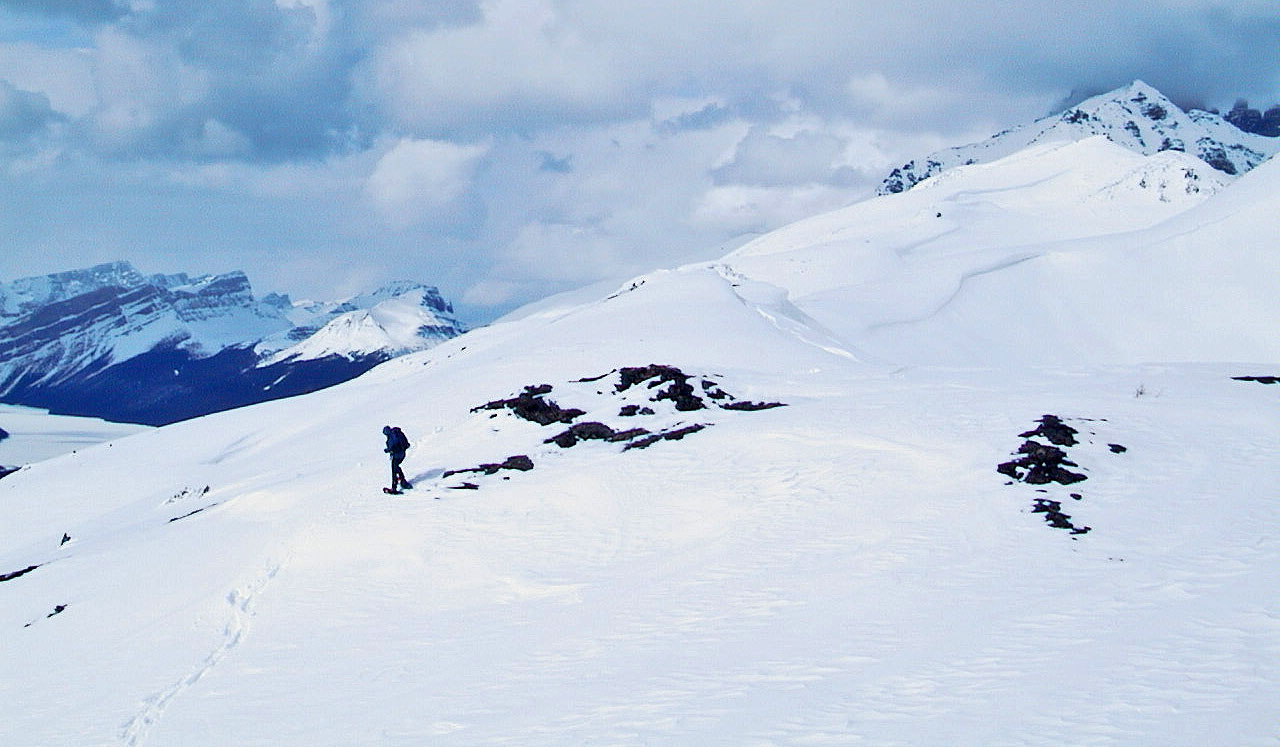 Exploring the ridge

We went up and down the ridge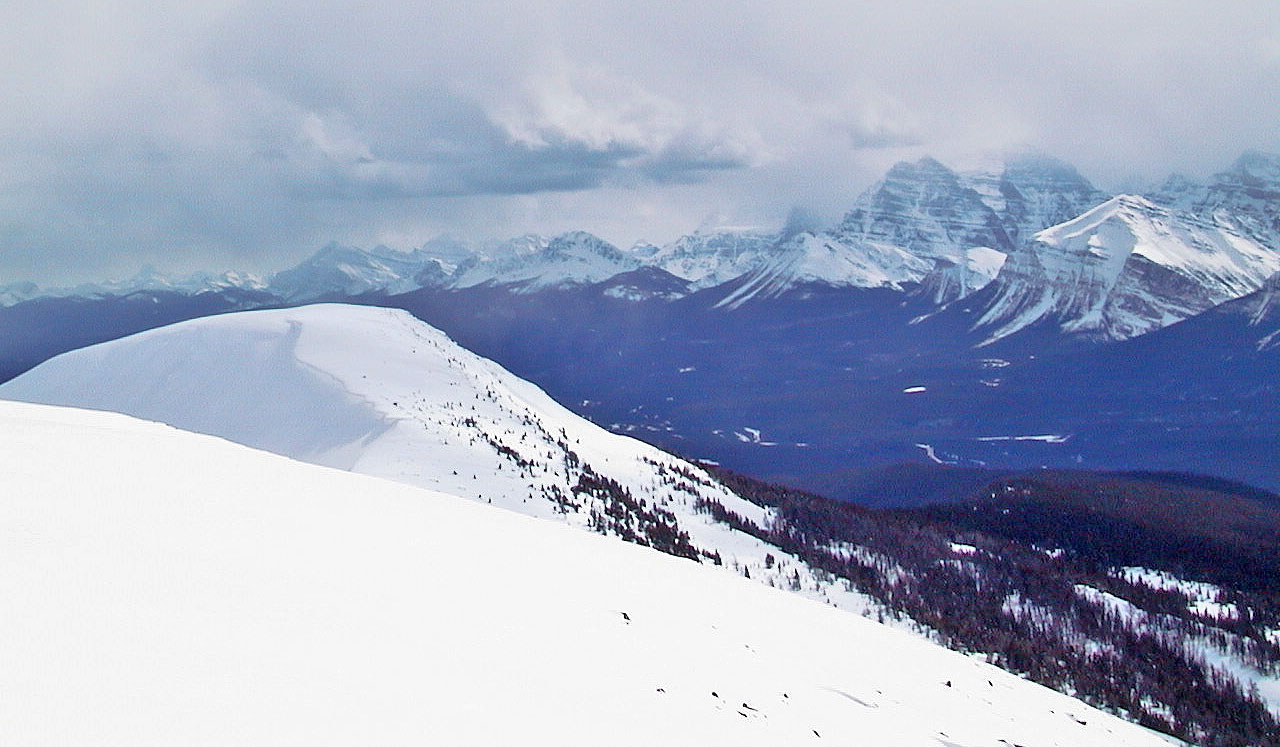 Another view of the south end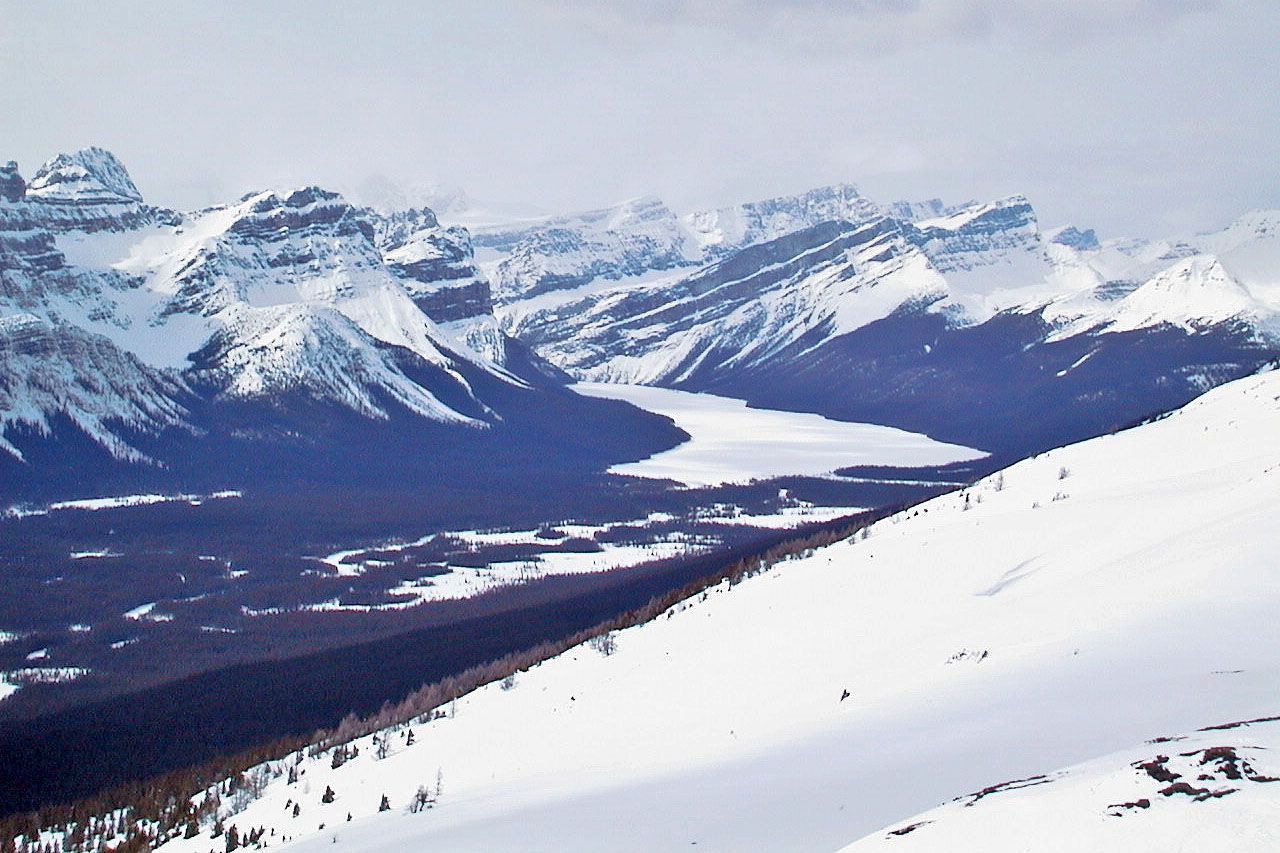 Hector Lake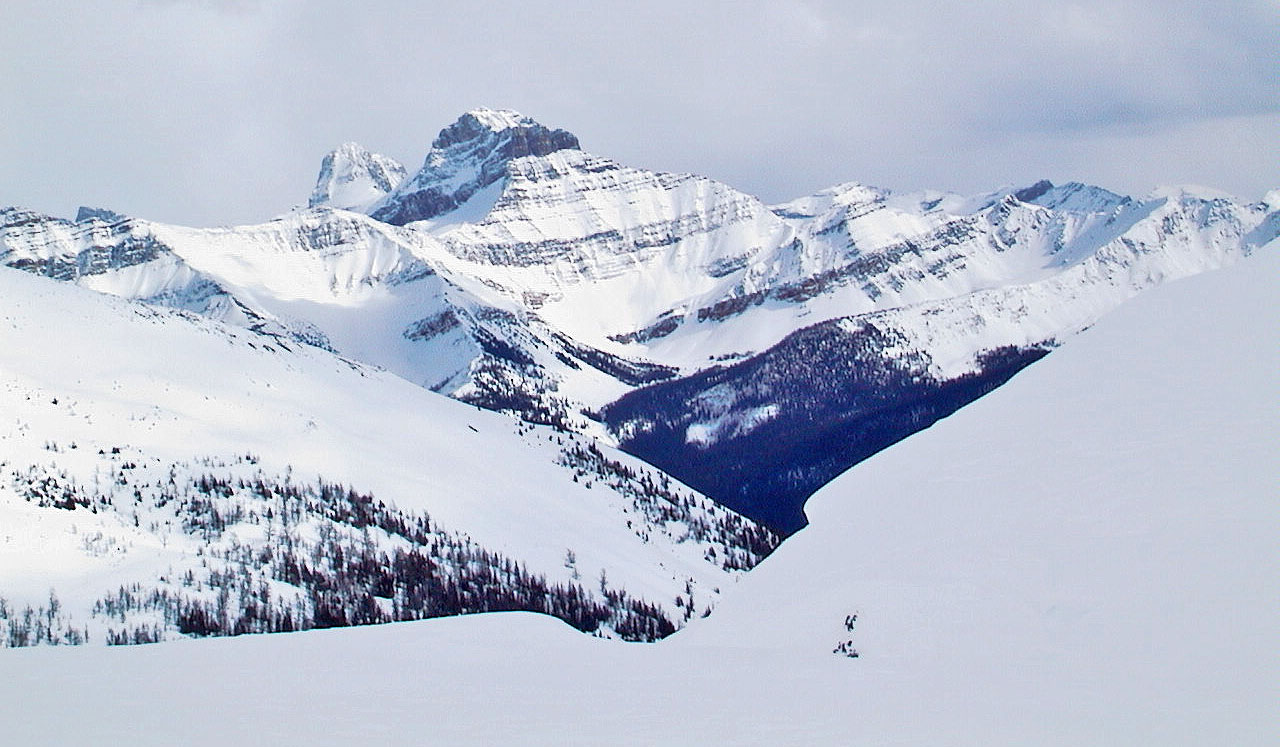 Mountain to the southeast, possibly Merlin Castle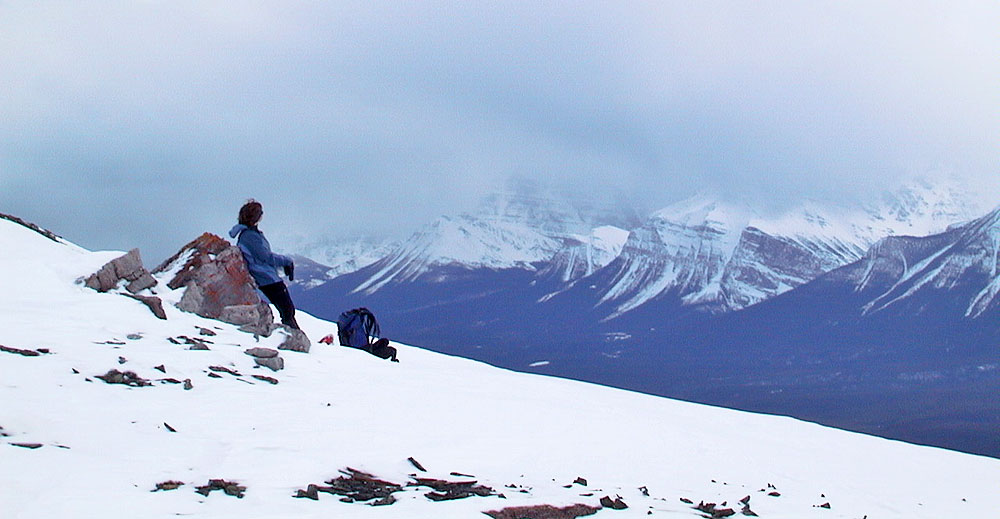 Dinah relaxes on a rock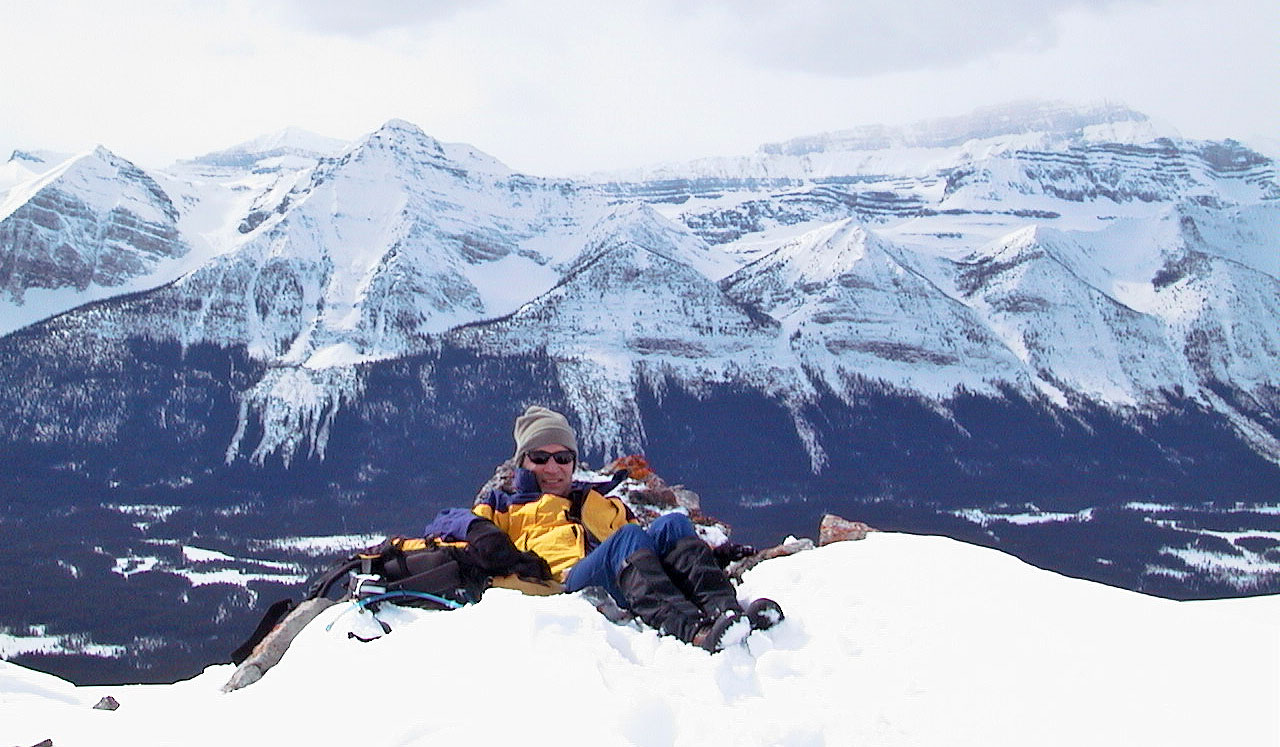 I relax too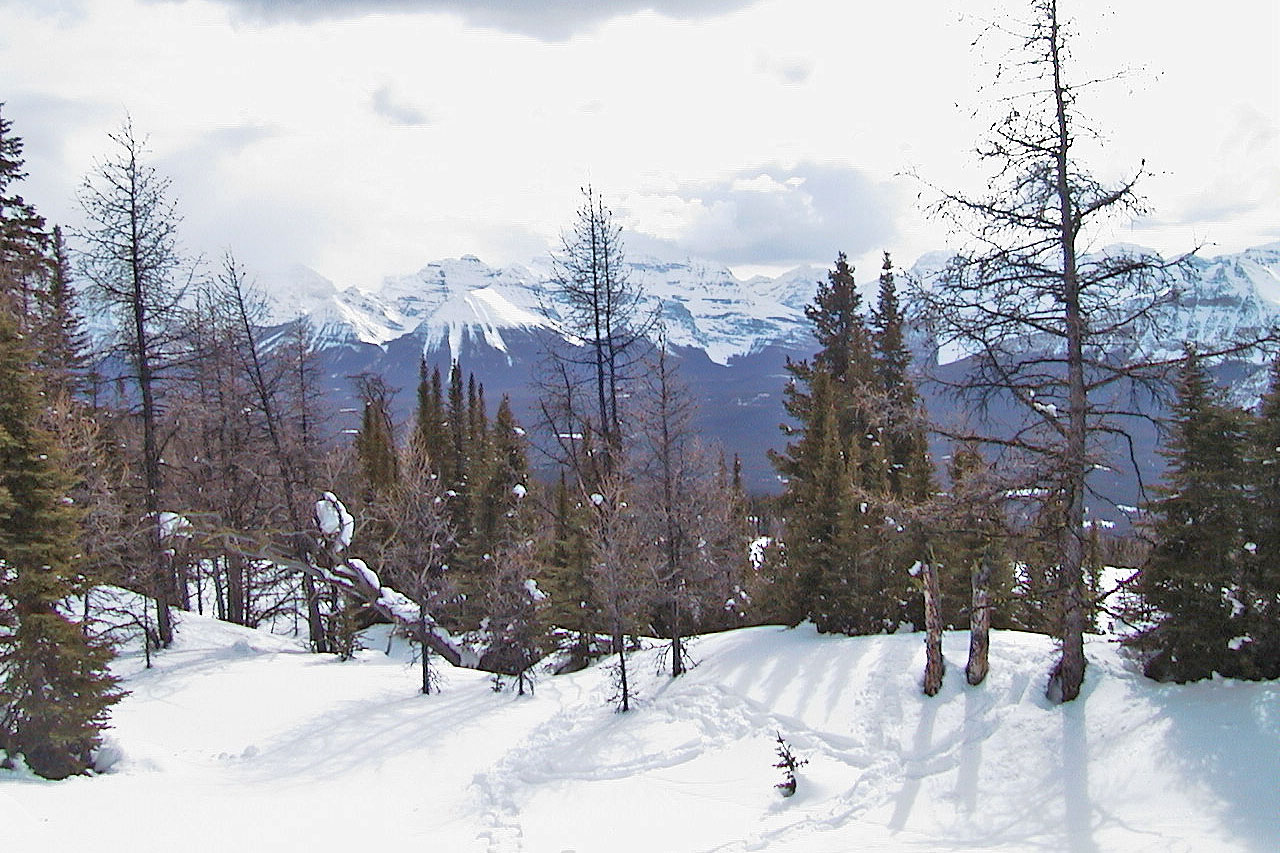 As we retrace our steps back we appreciated the tranquility of this idyllic pocket.

82 N/9 Hector Lake