Black Prince Outlier II
Kananaskis, Alberta
March 12, 2011
Impressed with Andrew Nugara's photos of his Blacksmith Ridge trip, Dinah and I decided to snowshoe up it. Starting from the Smith-Dorrien Creek Day Use Area, we aimed for a route that would take us over the south end of the intervening outlier west of Blacksmith and across a gully to the base of Blacksmith's southeast ridge. However, although the map contours of the outlier's west slopes appeared gentle, they belied the true lay of the land: they were steep. After reaching a vantage point on the outlier where through the trees we could view the gully, it was apparent we'd either have to cut along steep slopes or drop down and lose considerable elevation to reach it. Neither option appealed to us, so we cut our losses and continued up the outlier.
We had snowshoed the outlier in 2003 and had little interest in traversing the treed ridge to see the summit again. So we stopped at a high point 500 horizontal metres short of – and only about a dozen vertical metres below – the summit. We were more interested in scoping a route for Blacksmith. On our way back down the outlier, we spent several minutes looking for a jumping-off point, one that would avoid the steep slopes but reach the gully easily and directly. We'll be back to try Blacksmith Ridge again.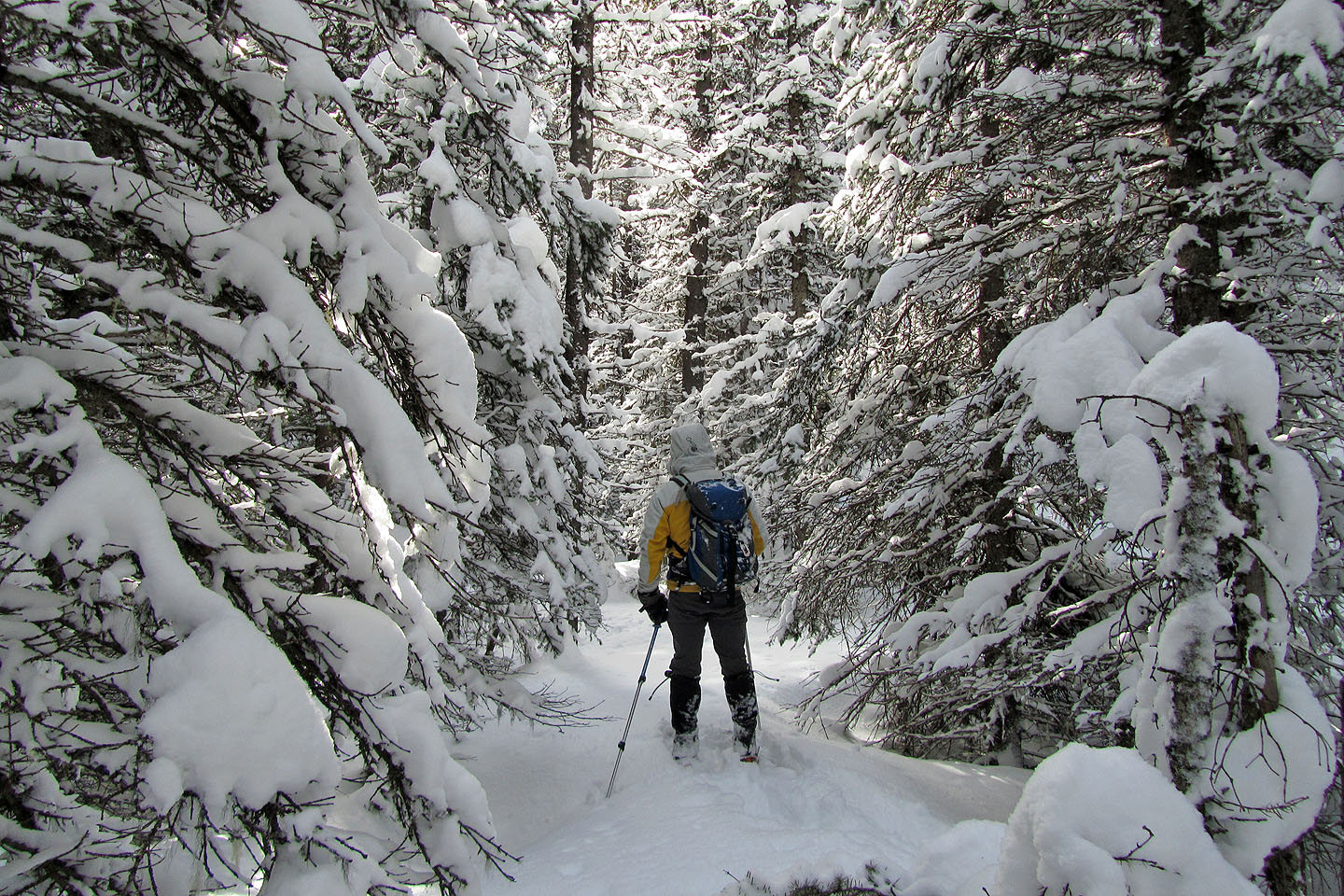 We had no problem finding corridors in the trees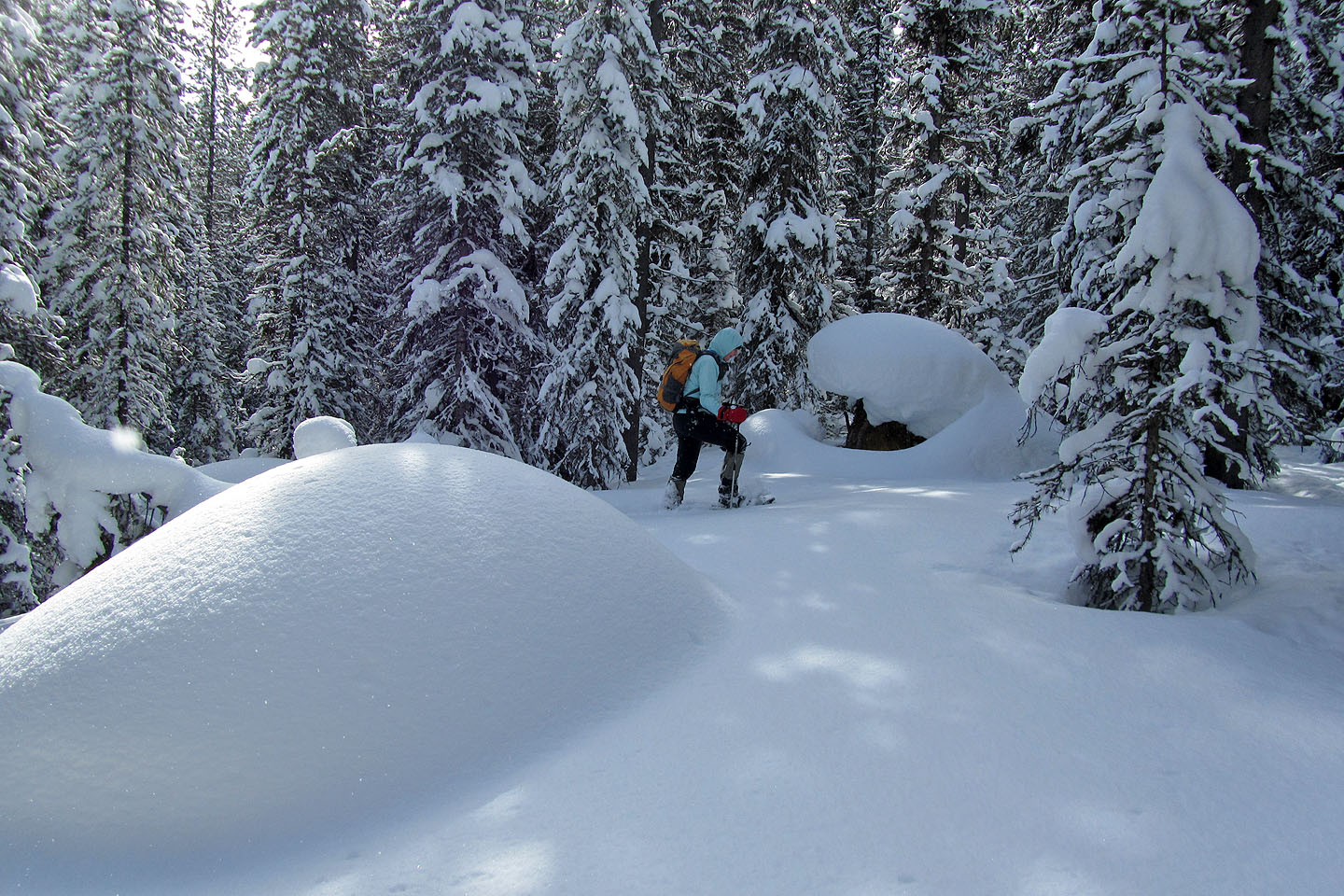 Even in the trees, there was scenery to be found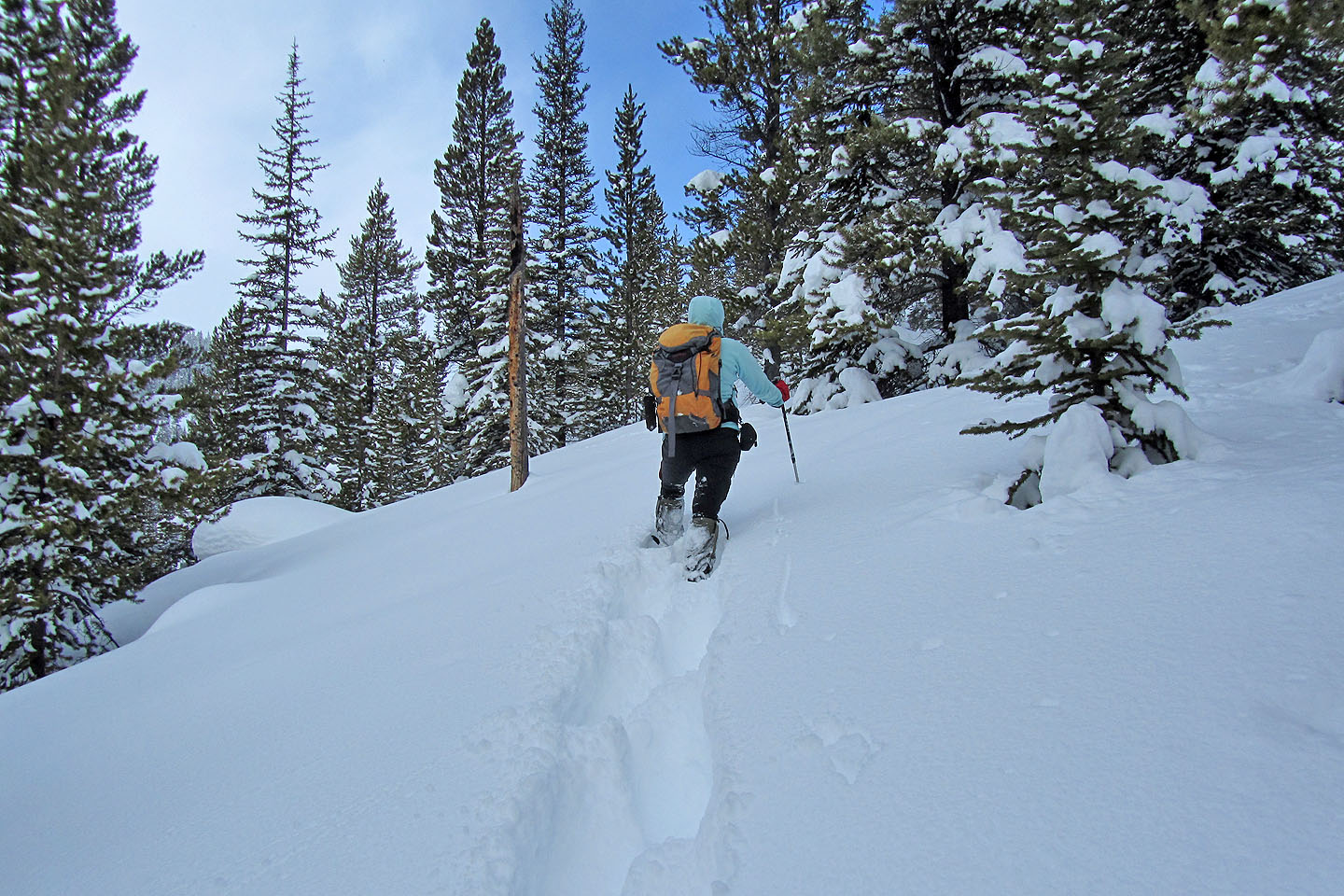 Deep powder throughout much of our trip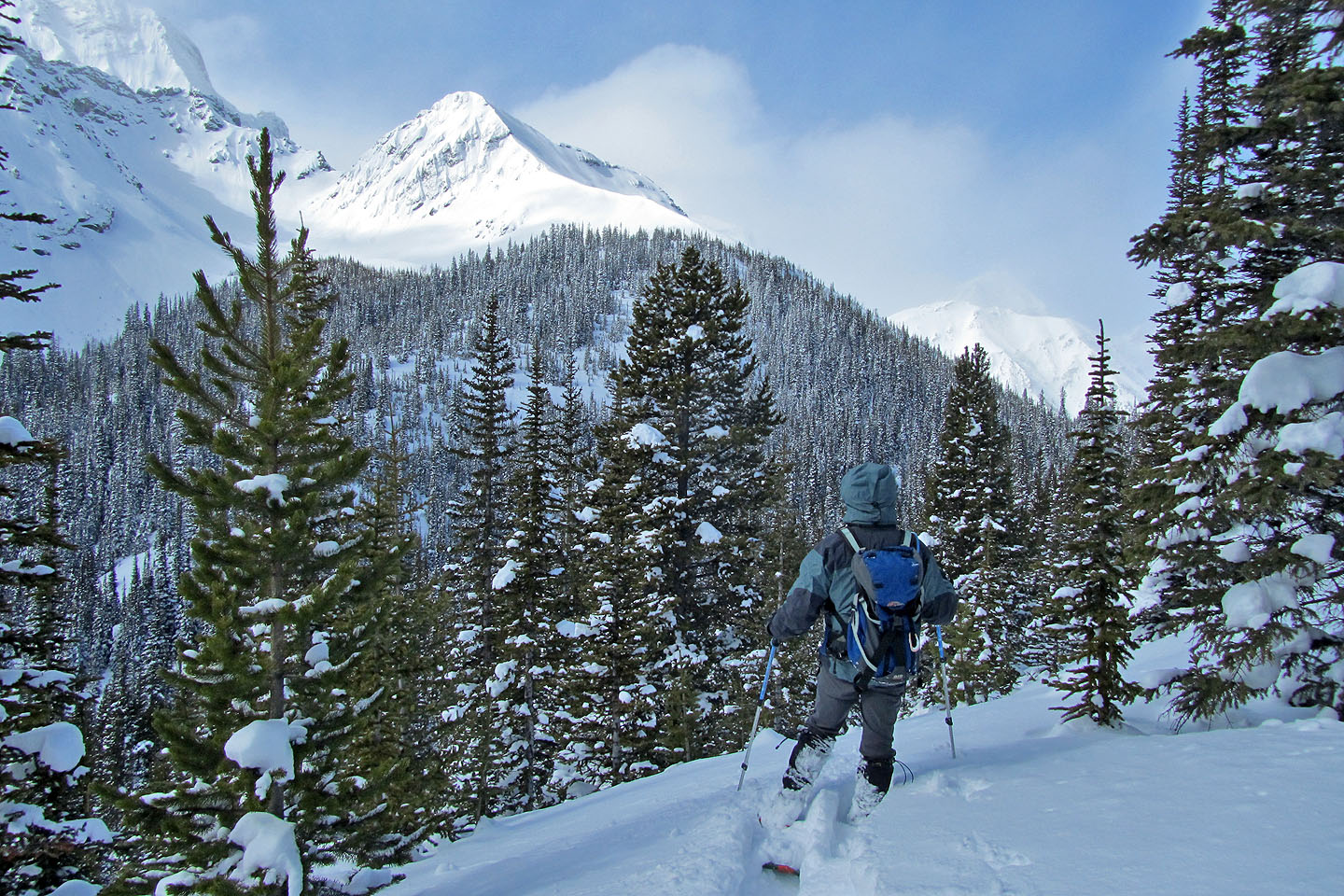 Blacksmith Ridge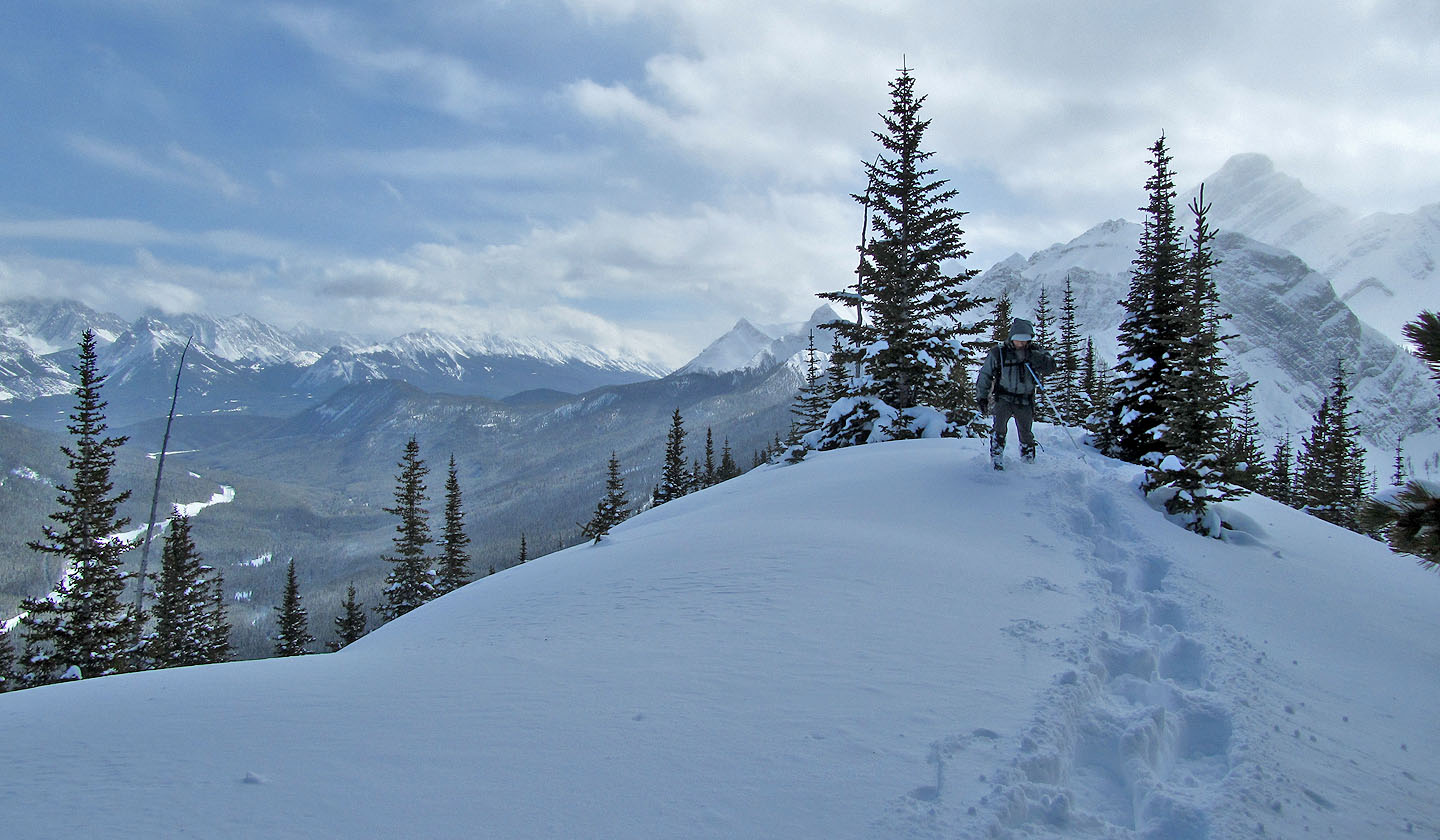 On the ridge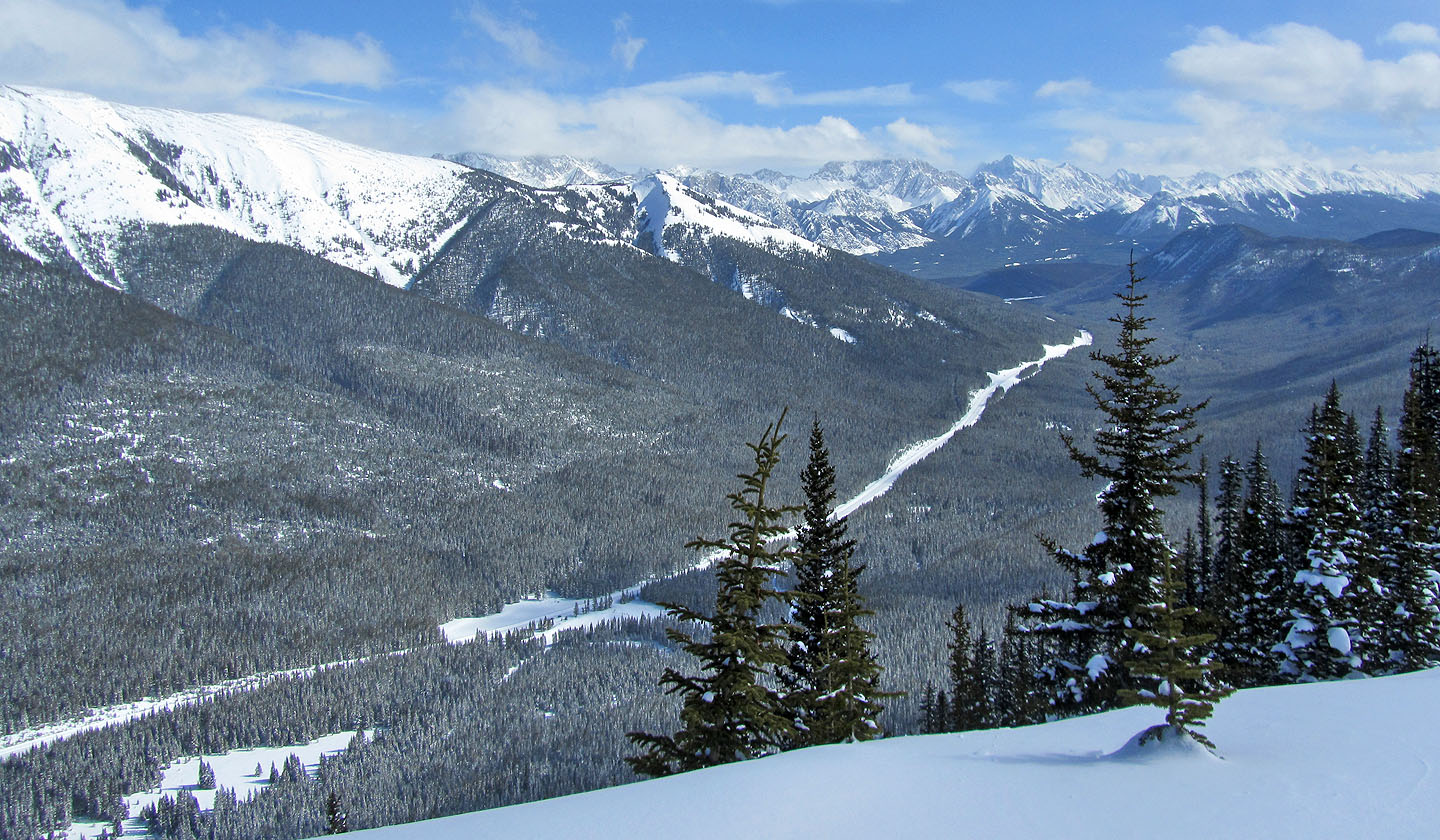 Looking southeast at the South Peak of Kent Ridge (mouse over for a close-up)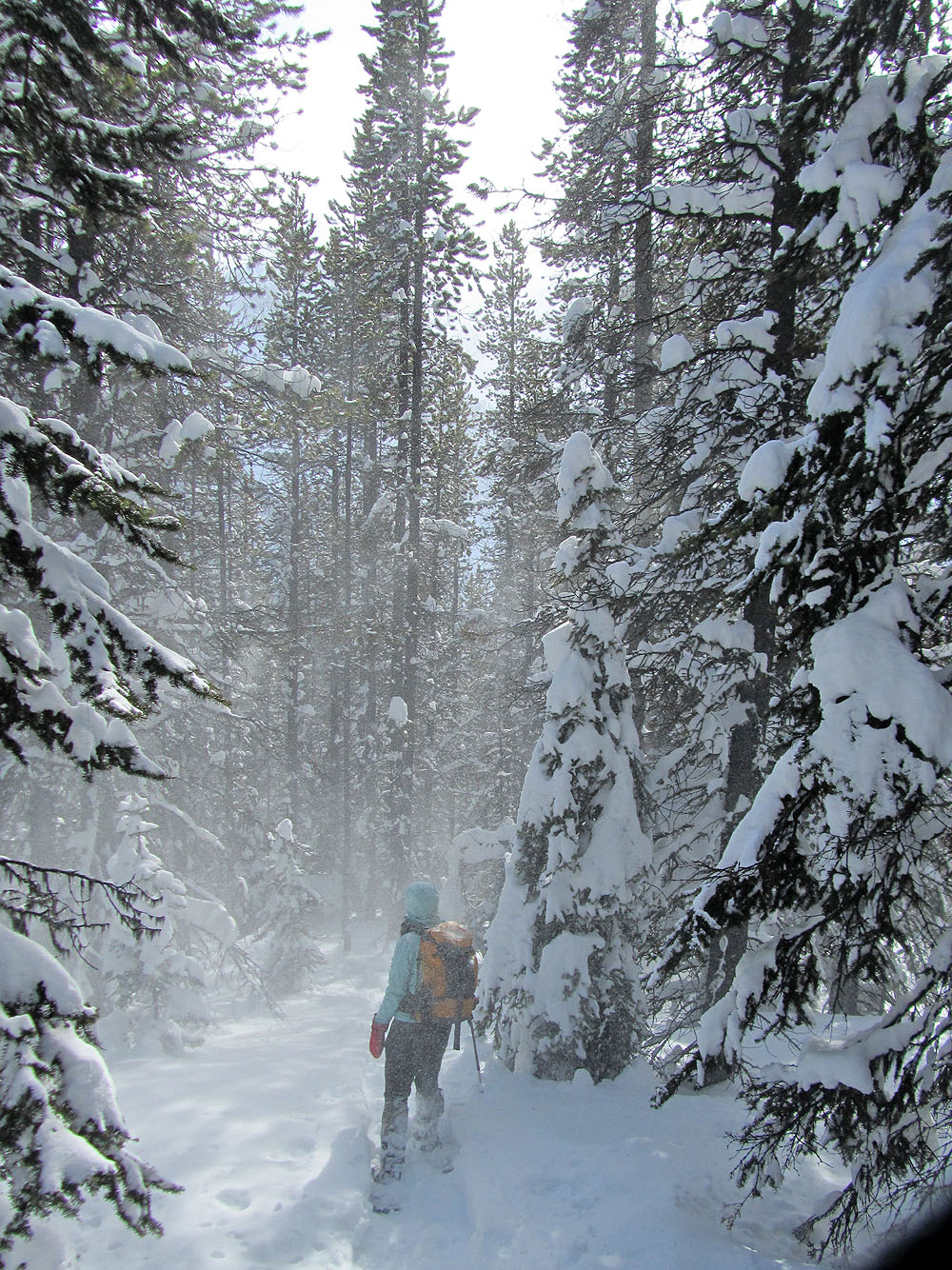 On the way back, a wind gust drops spindrift on Dinah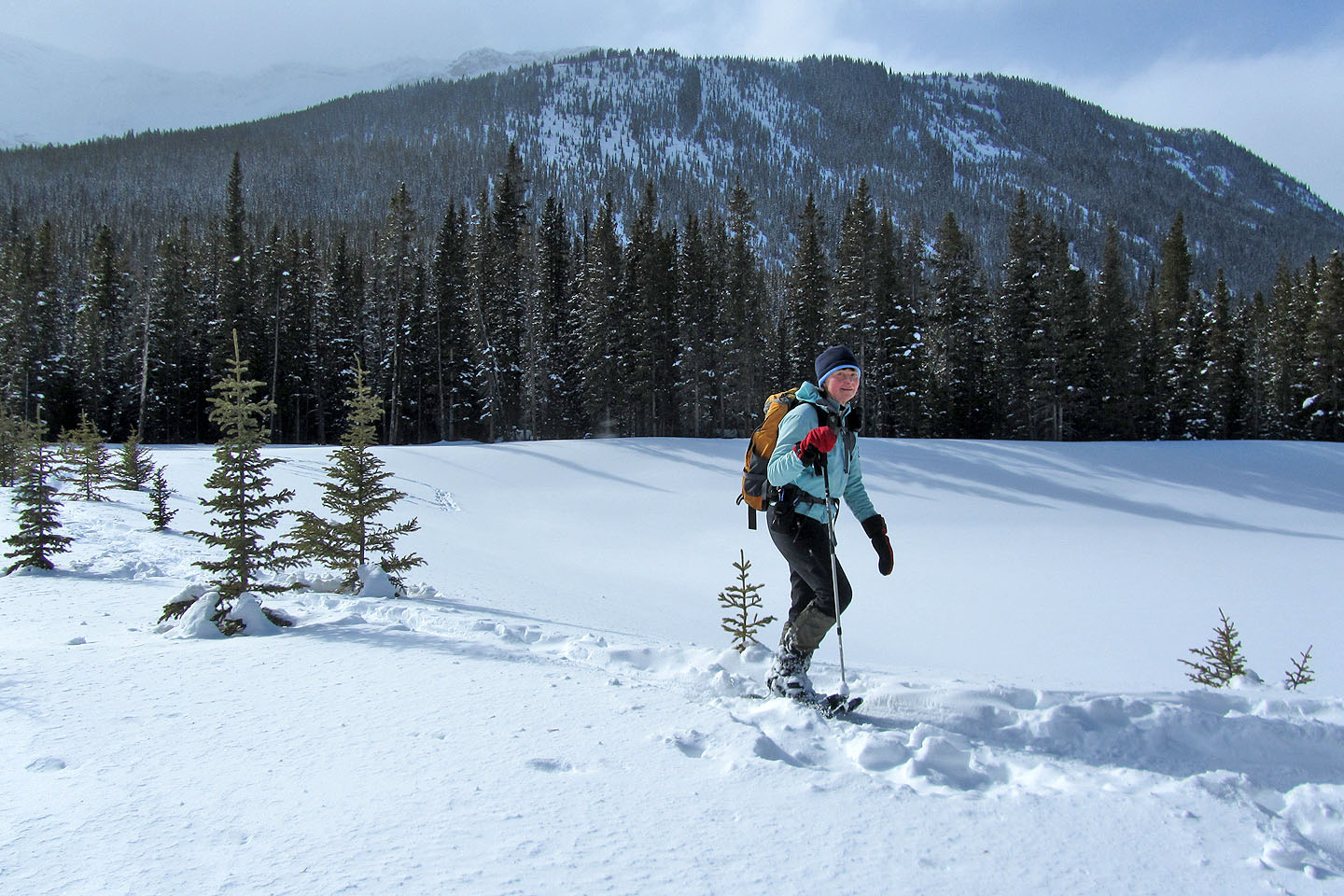 Looking back at the outlier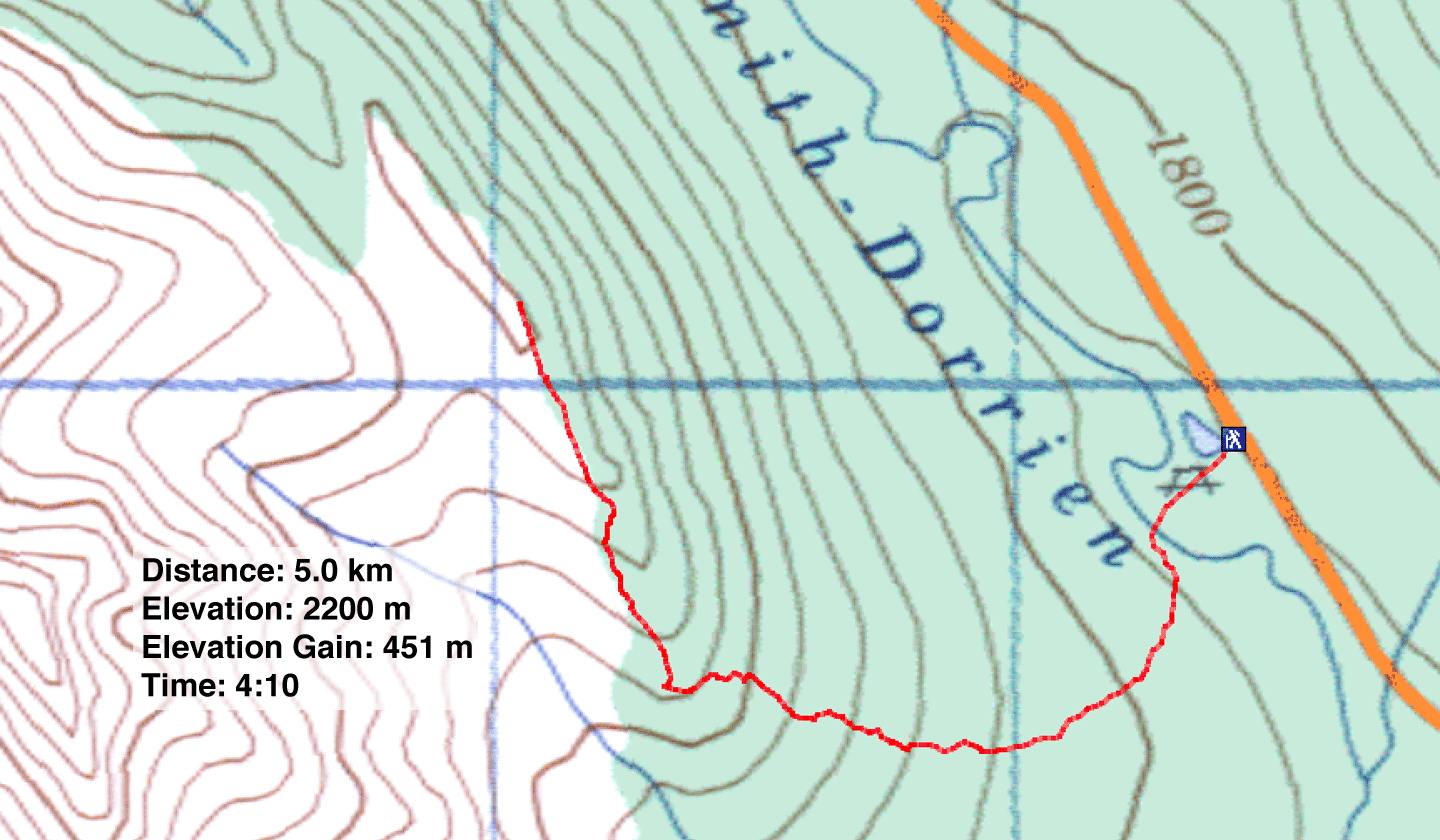 82 J/11 Kananaskis Lakes