View from Loder Peak
Loder Peak and Door Jamb Mountain
Kananaskis, Alberta
December 13, 2003
The ascent of Loder Peak and Door Jamb Mountain is largely a hike, but more interesting than one would expect because of unusual rock formations. We parked at the same spot used for the Jura Creek trail and headed up the ridge. We returned the same.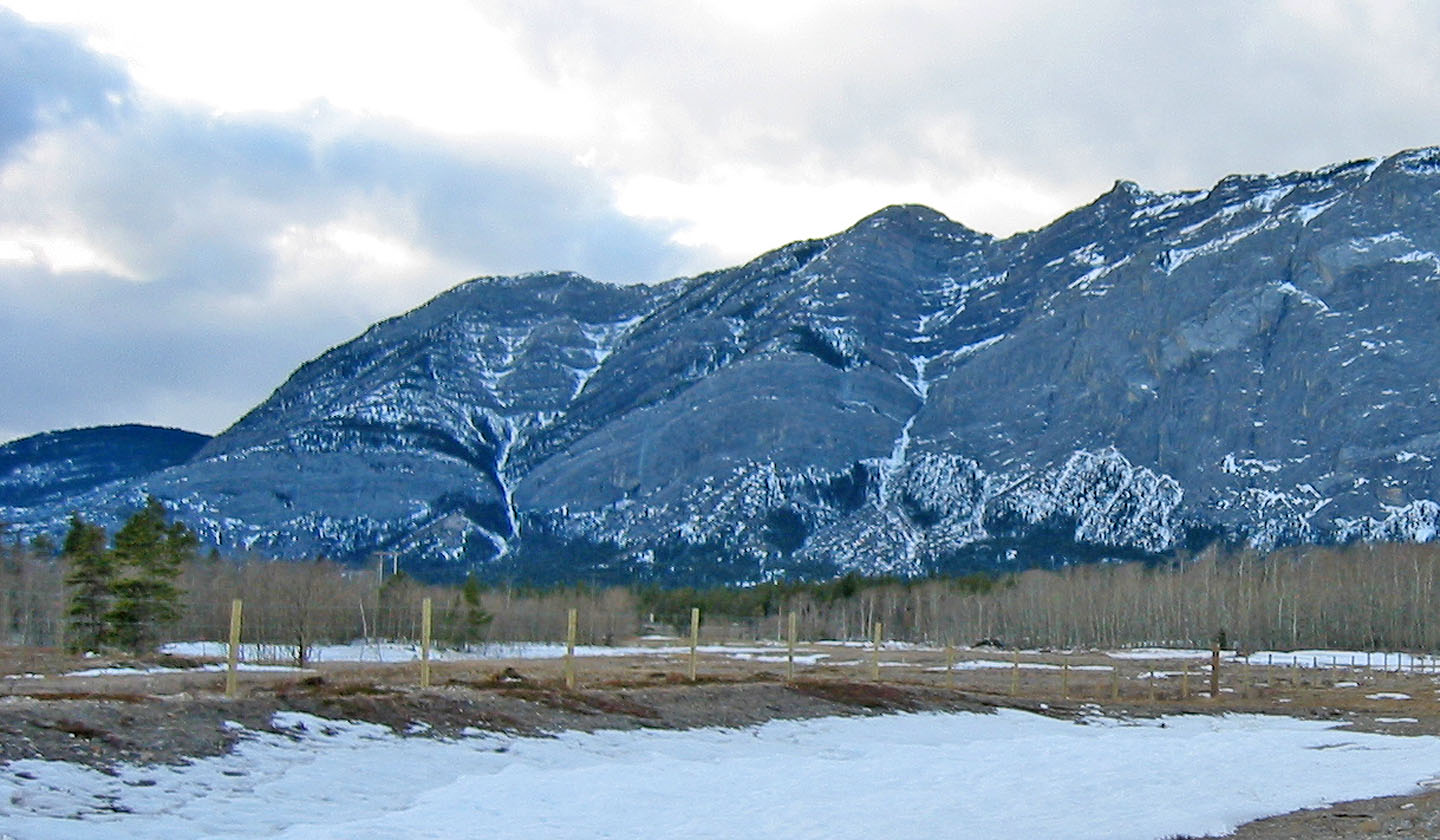 Door Jamb Mountain (first high point from the left) and Loder Peak (second hight point)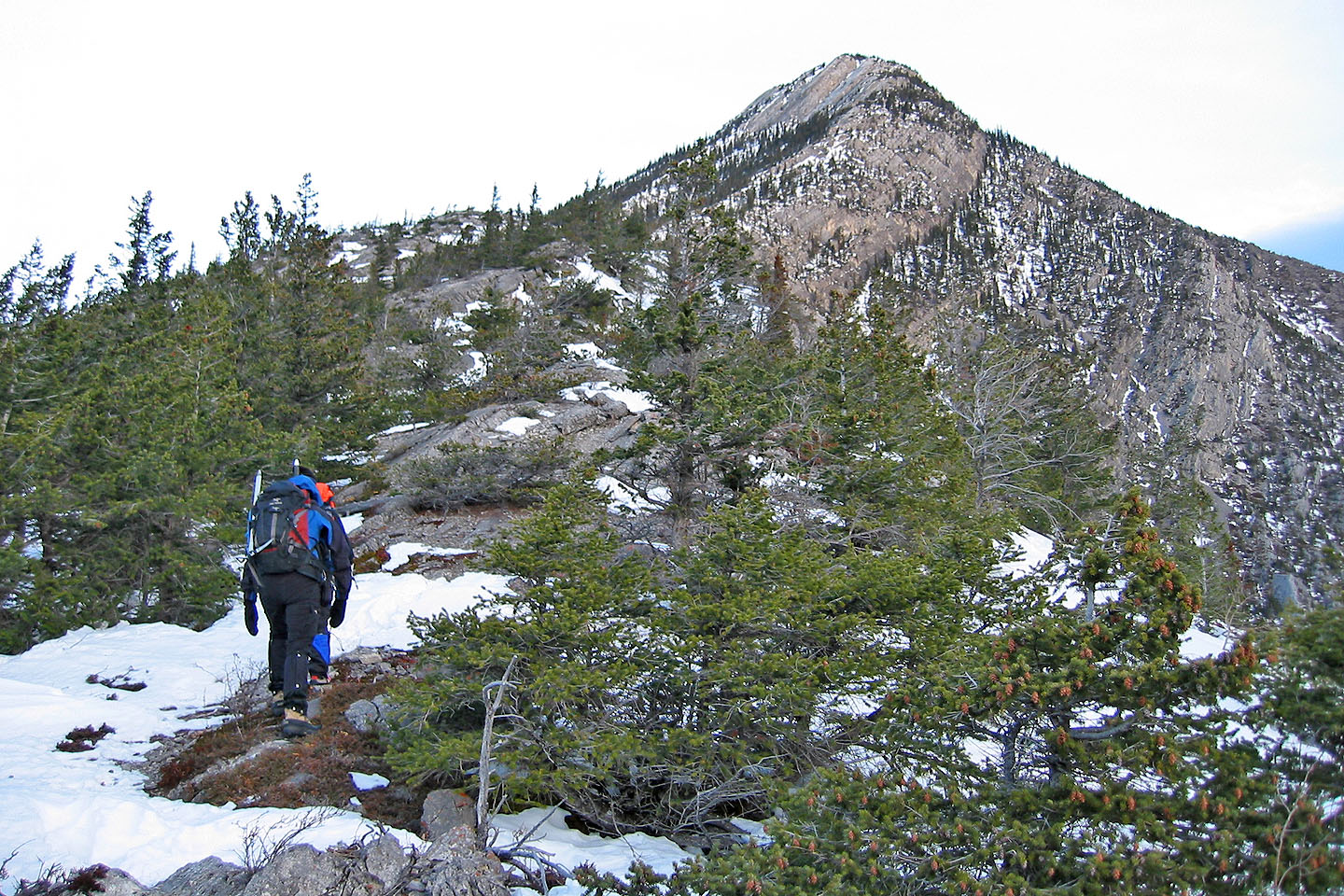 Heading to Door Jamb Mountain (mouse over to see our May trip when snow prevented us
from going past Door Jamb)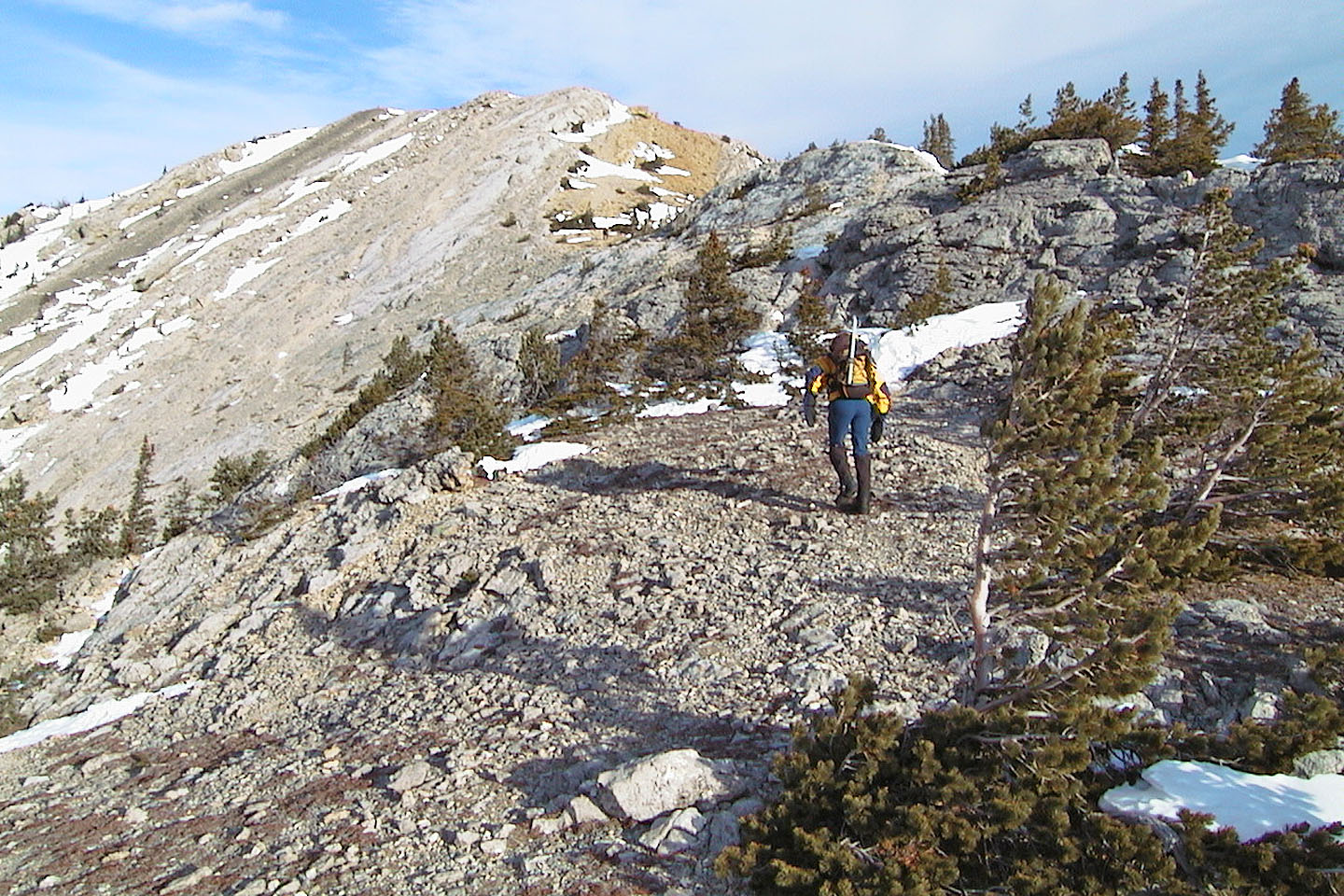 Most of the ridge is a hike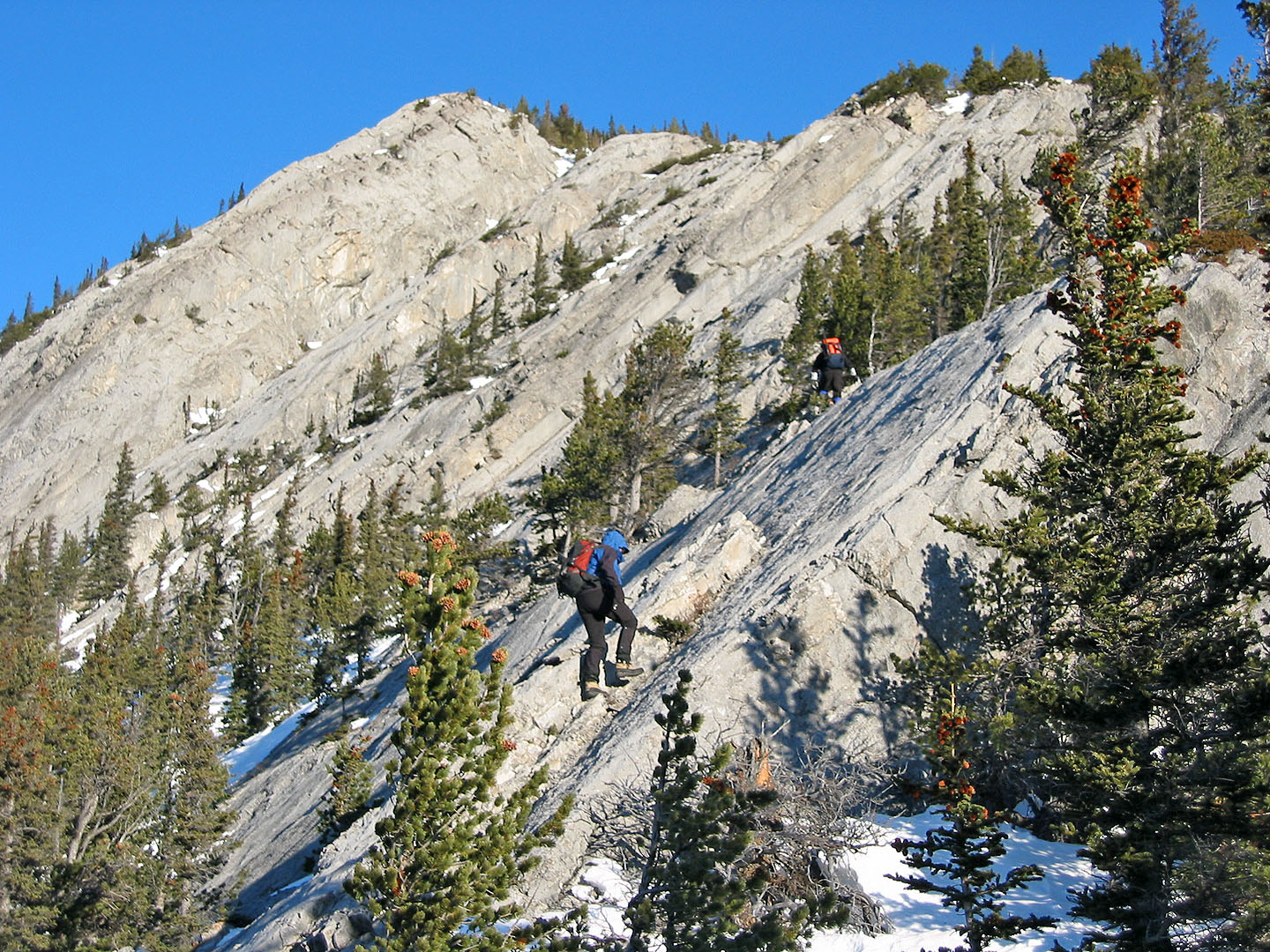 Some easy scrambling sections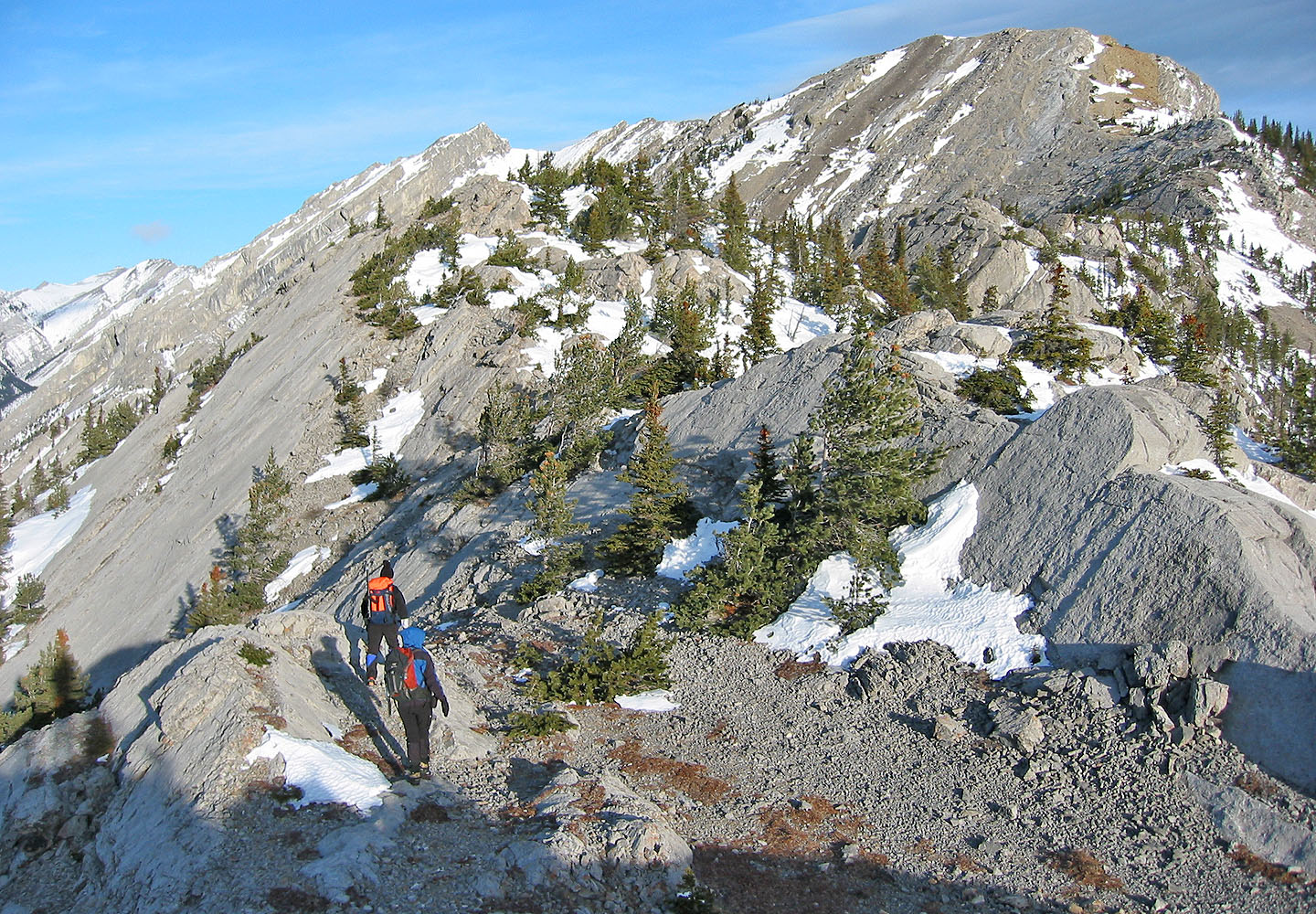 Great scenery along the ridge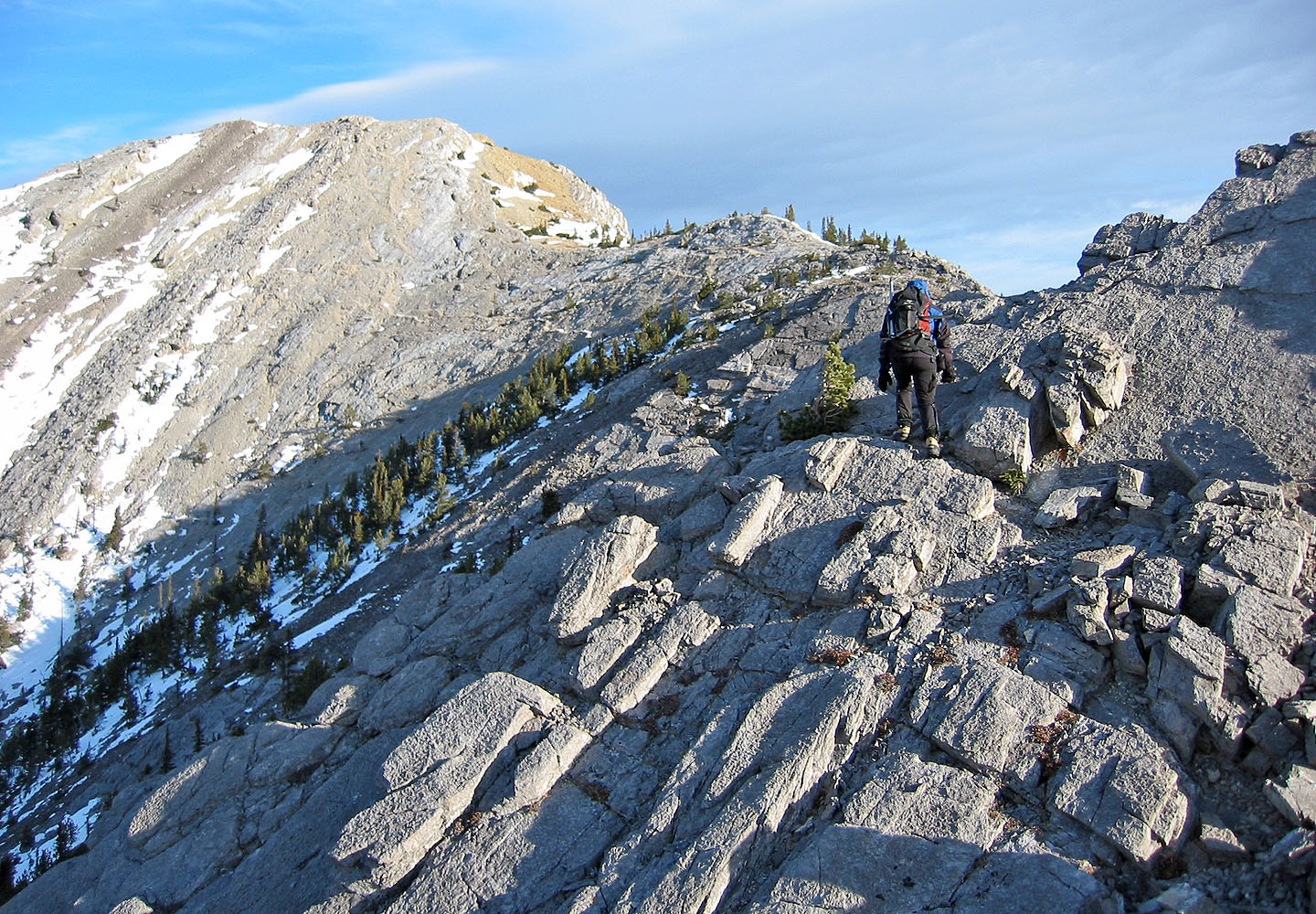 Interesting rock formations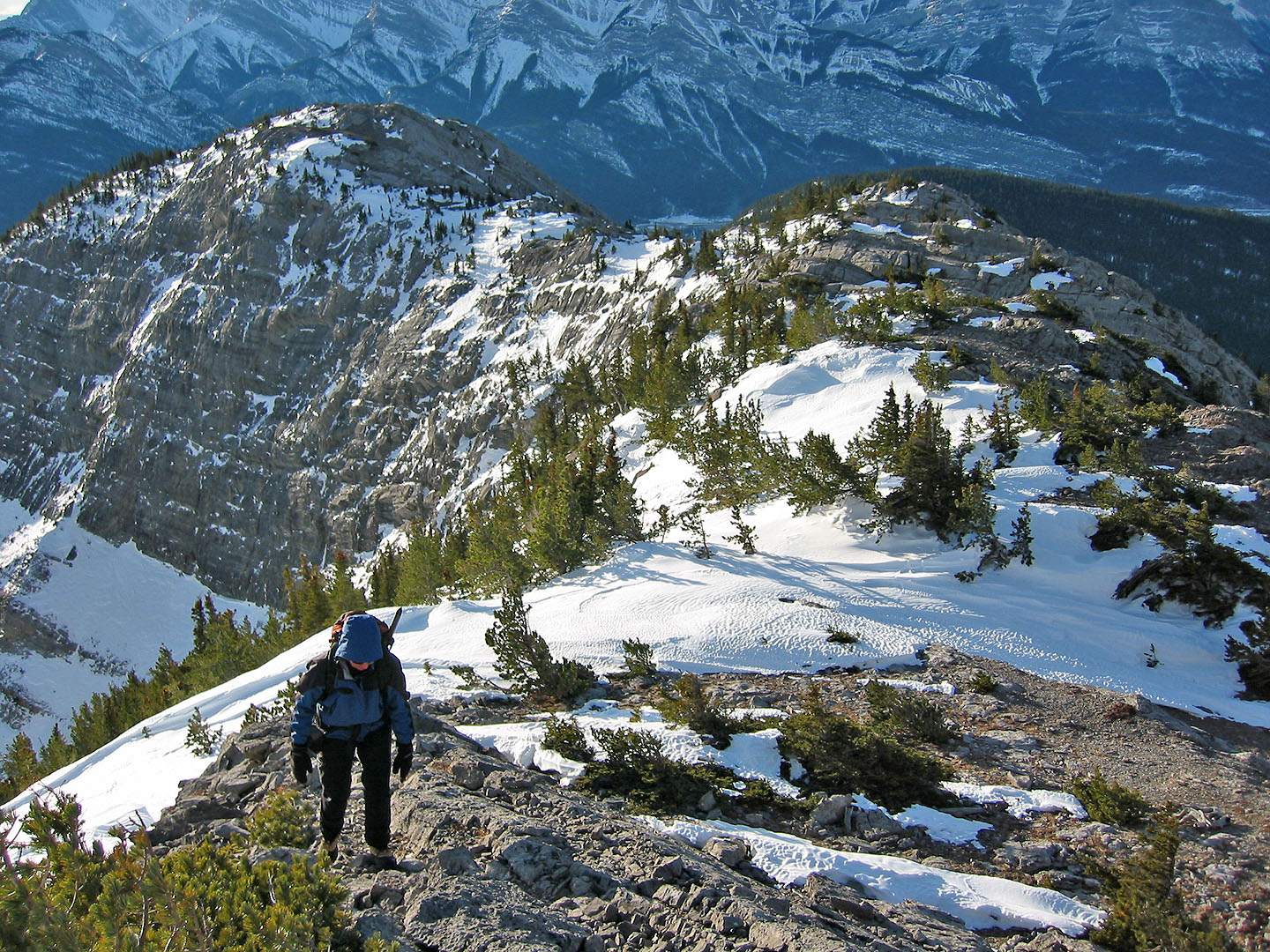 Looking back down the ridge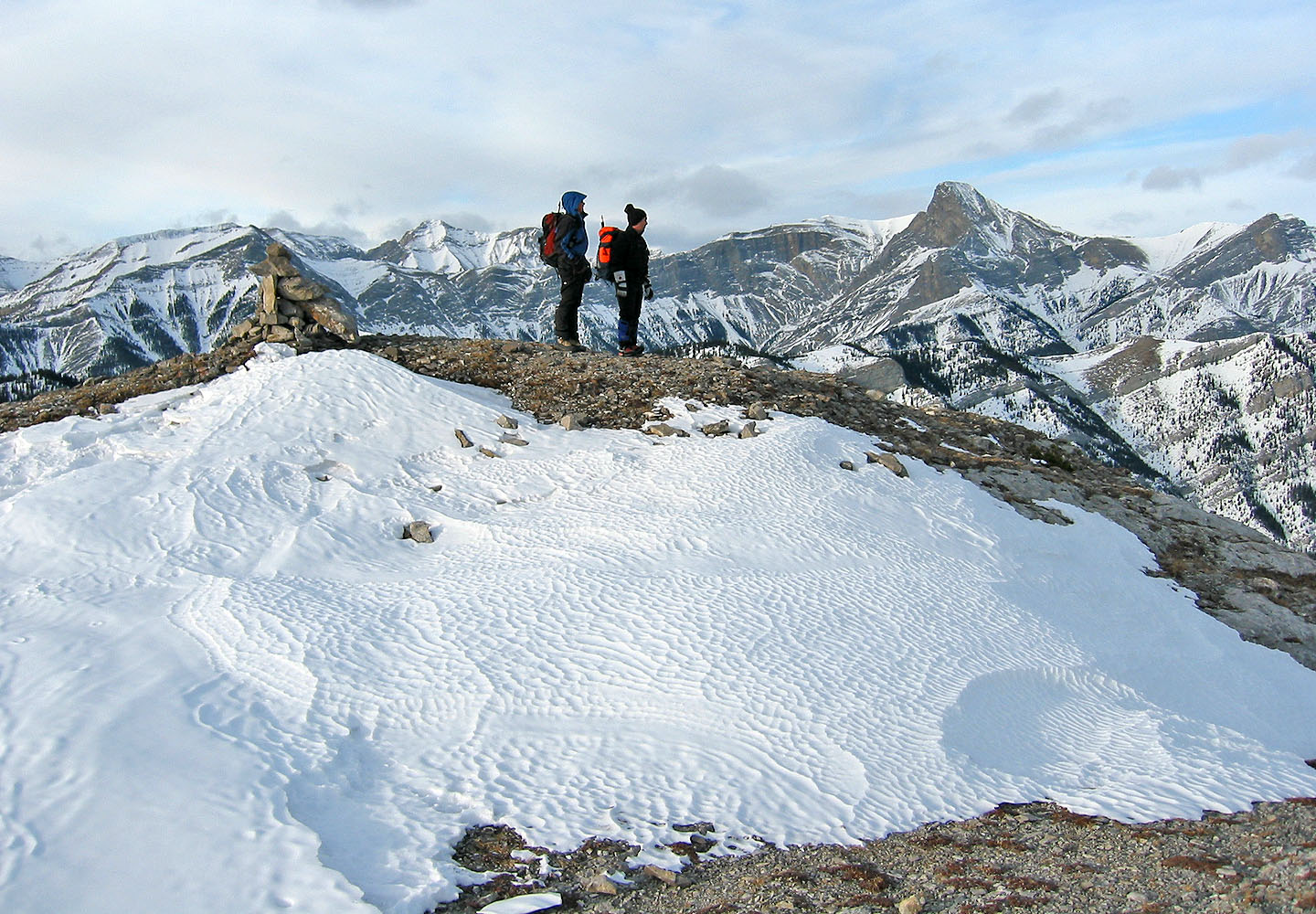 On the top of Loder Peak. Mount Fable on the right.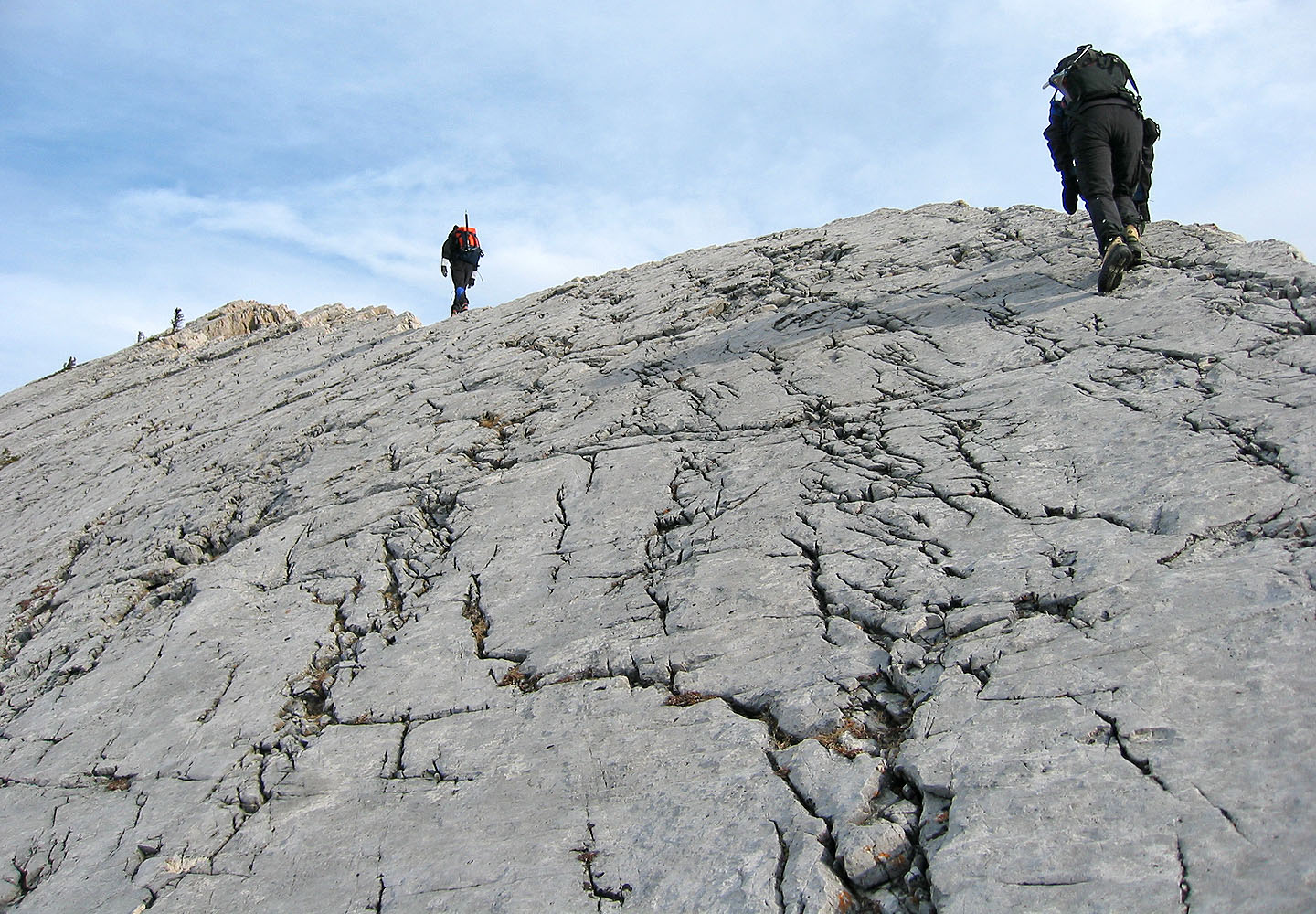 We continued along the ridge to find steep but solid rock that was easy to climb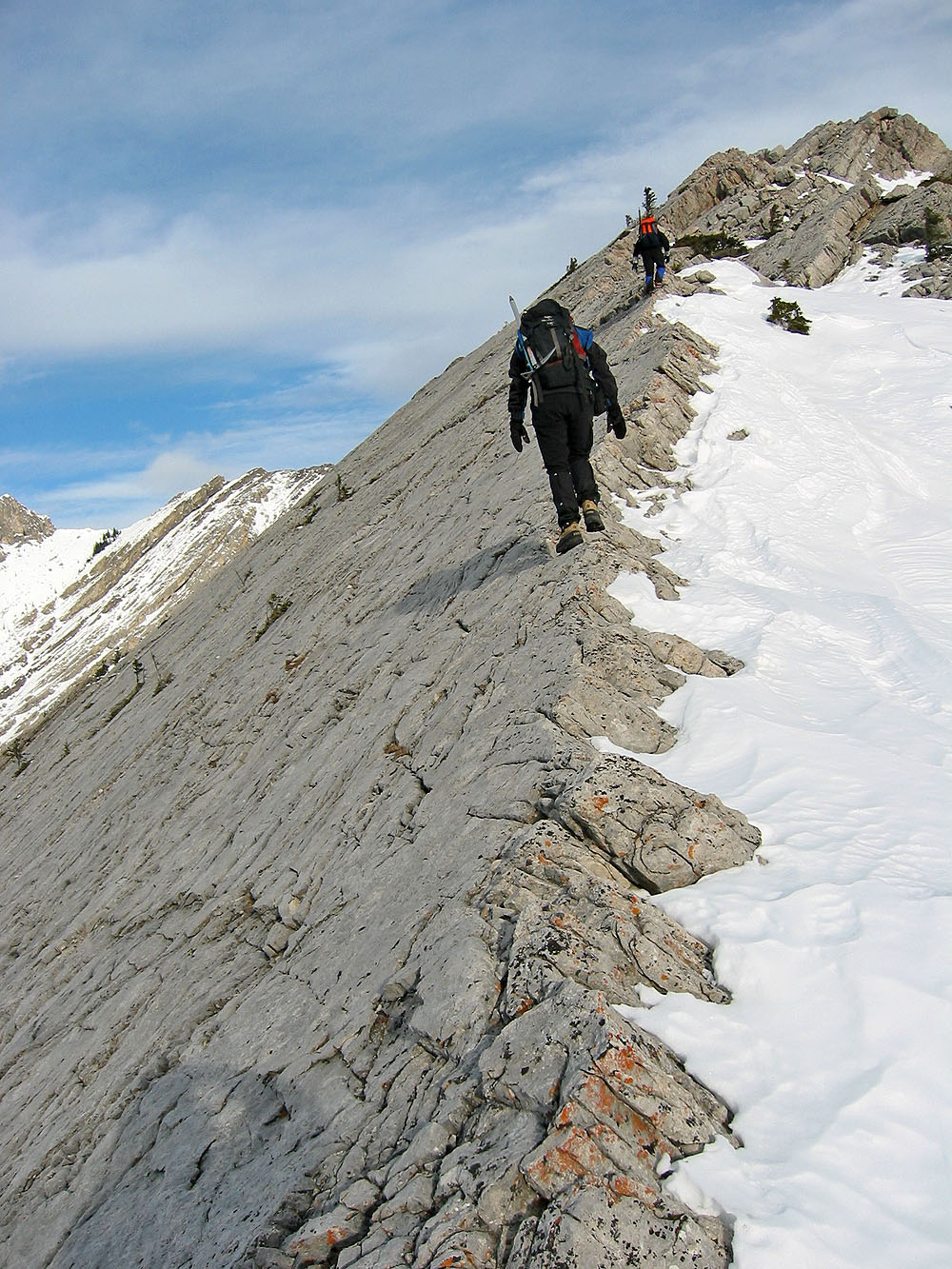 Following a narrow ridge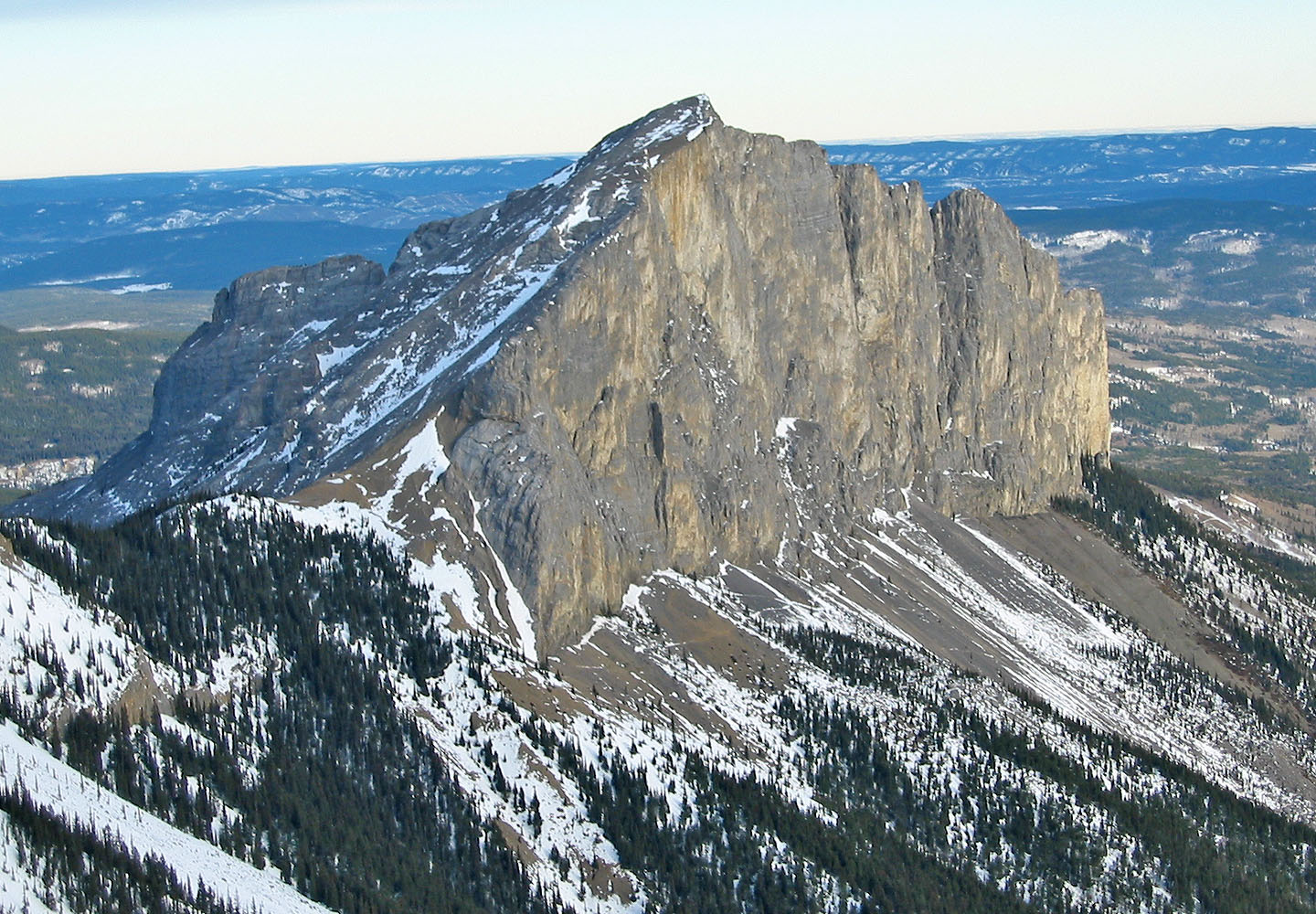 Yamnuska Mountain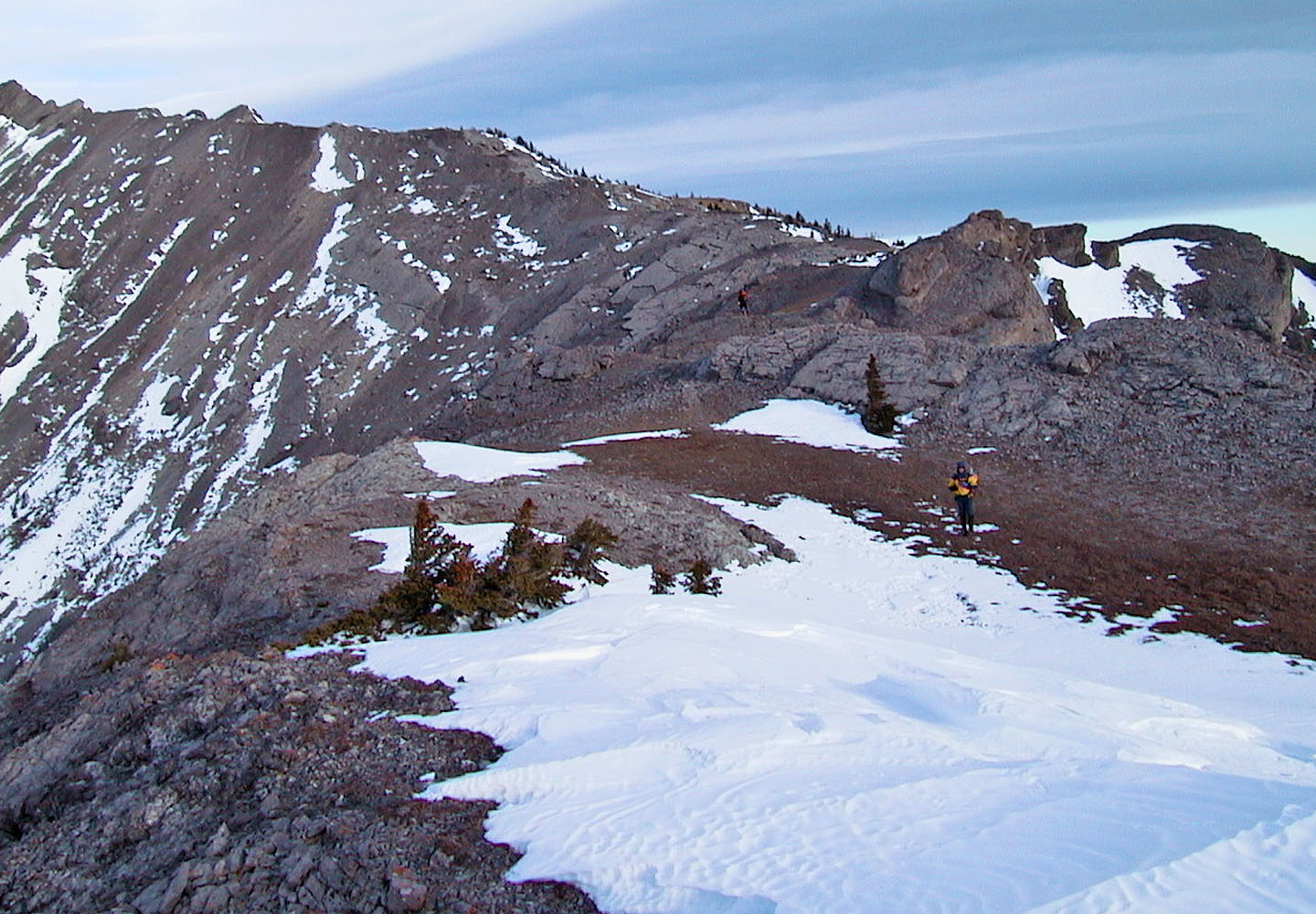 Taking a break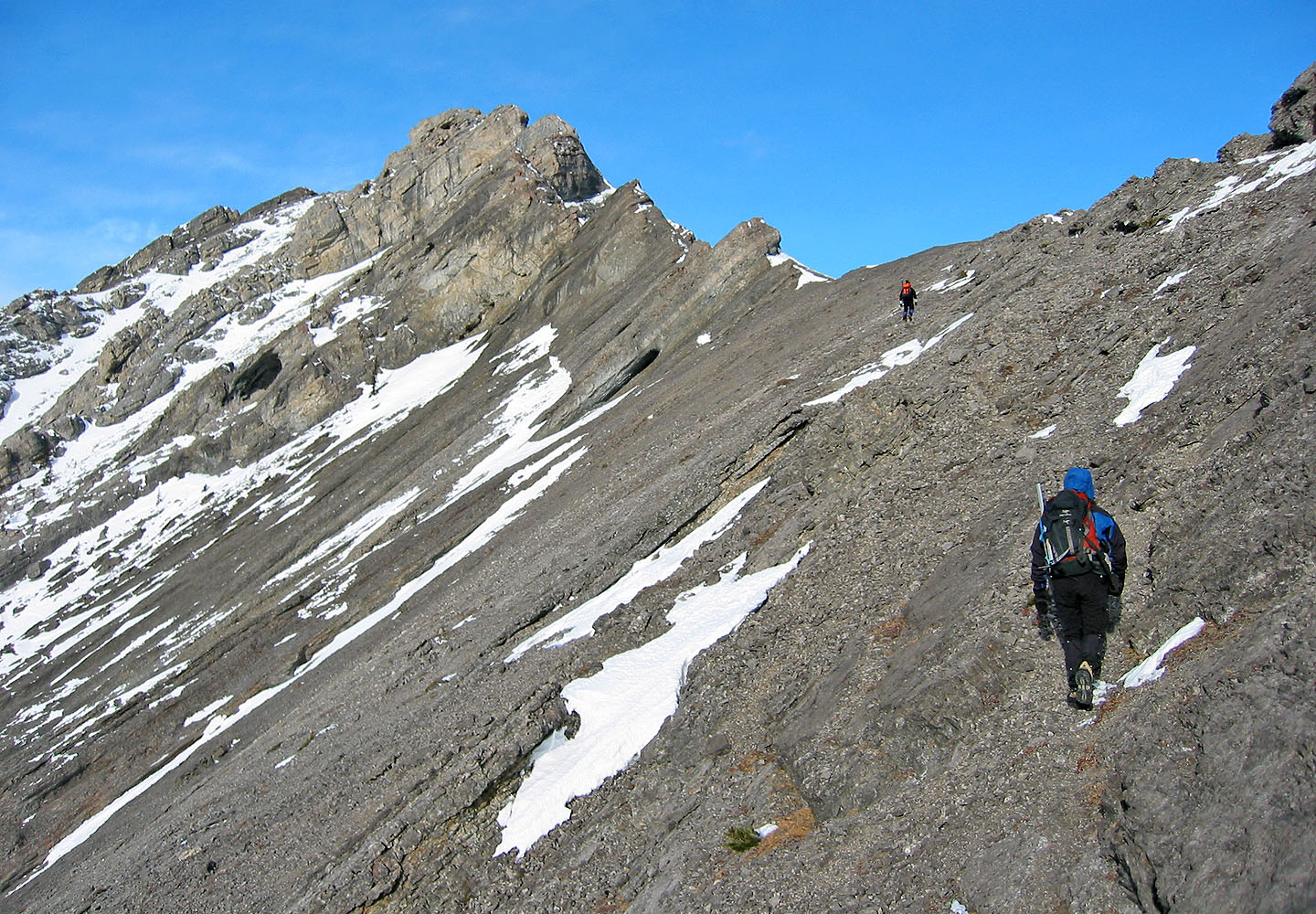 We continued along the ridge but were stopped by a steep slope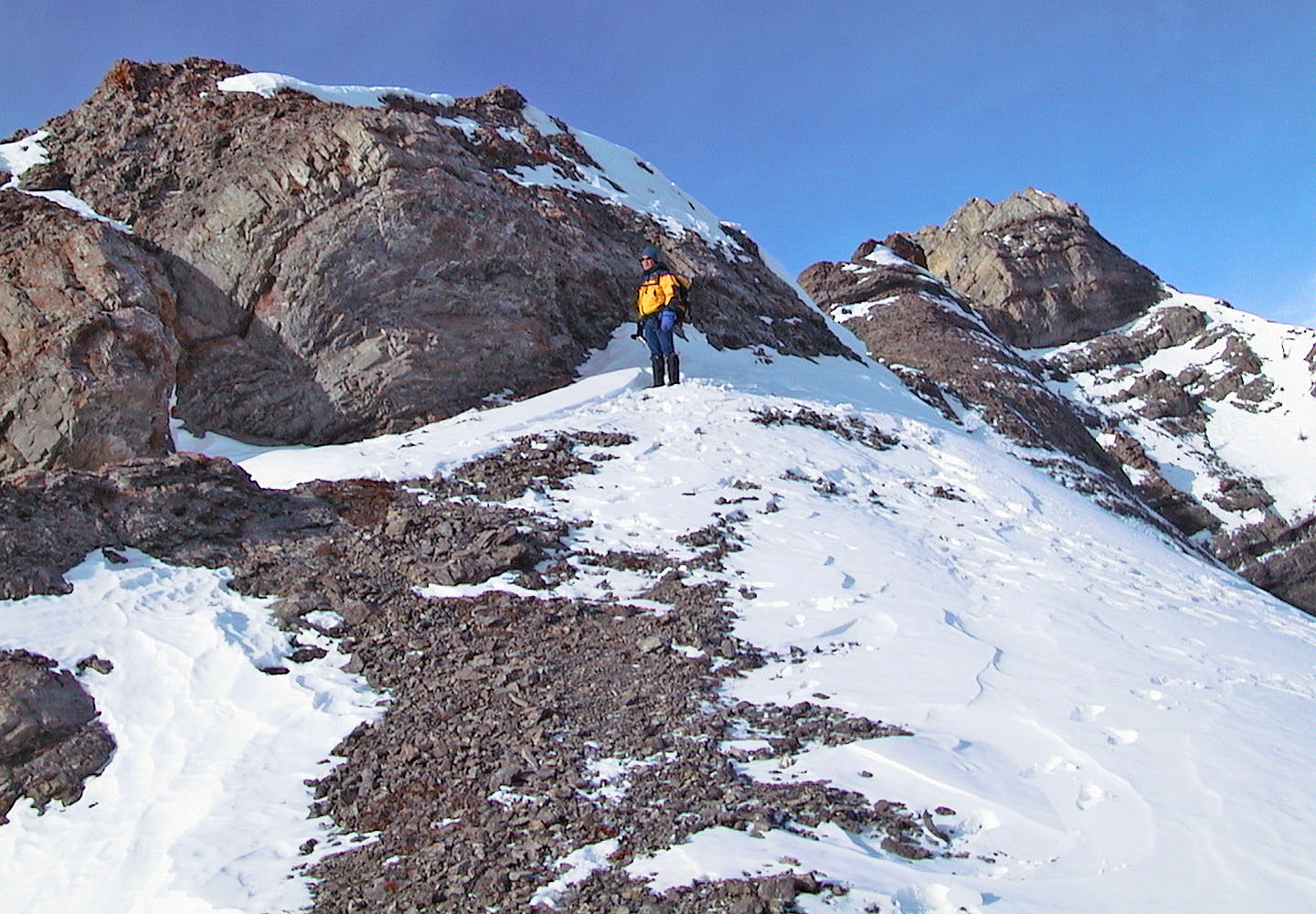 As far as we got before turning around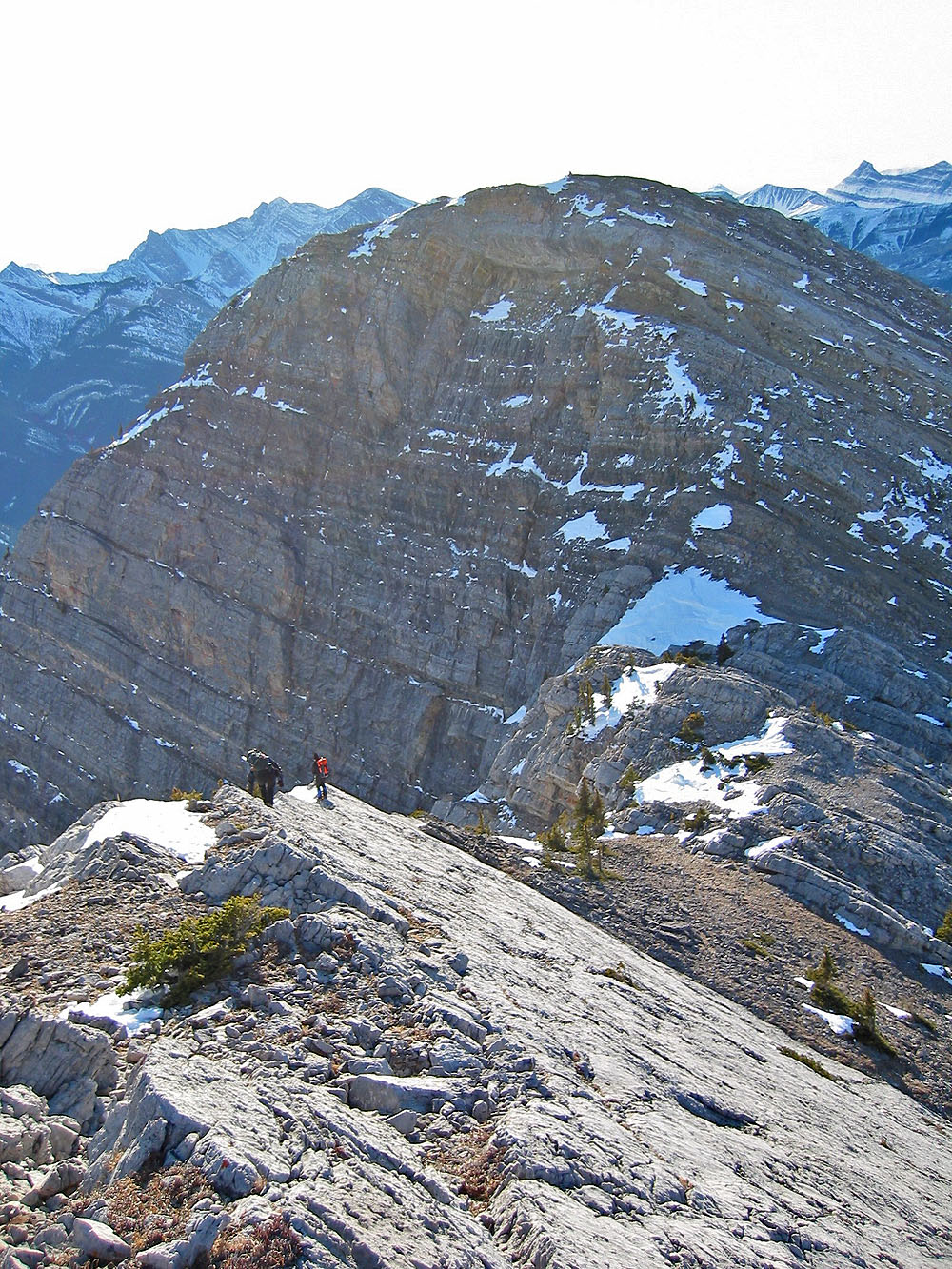 Heading back to Door Jam from Loder Peak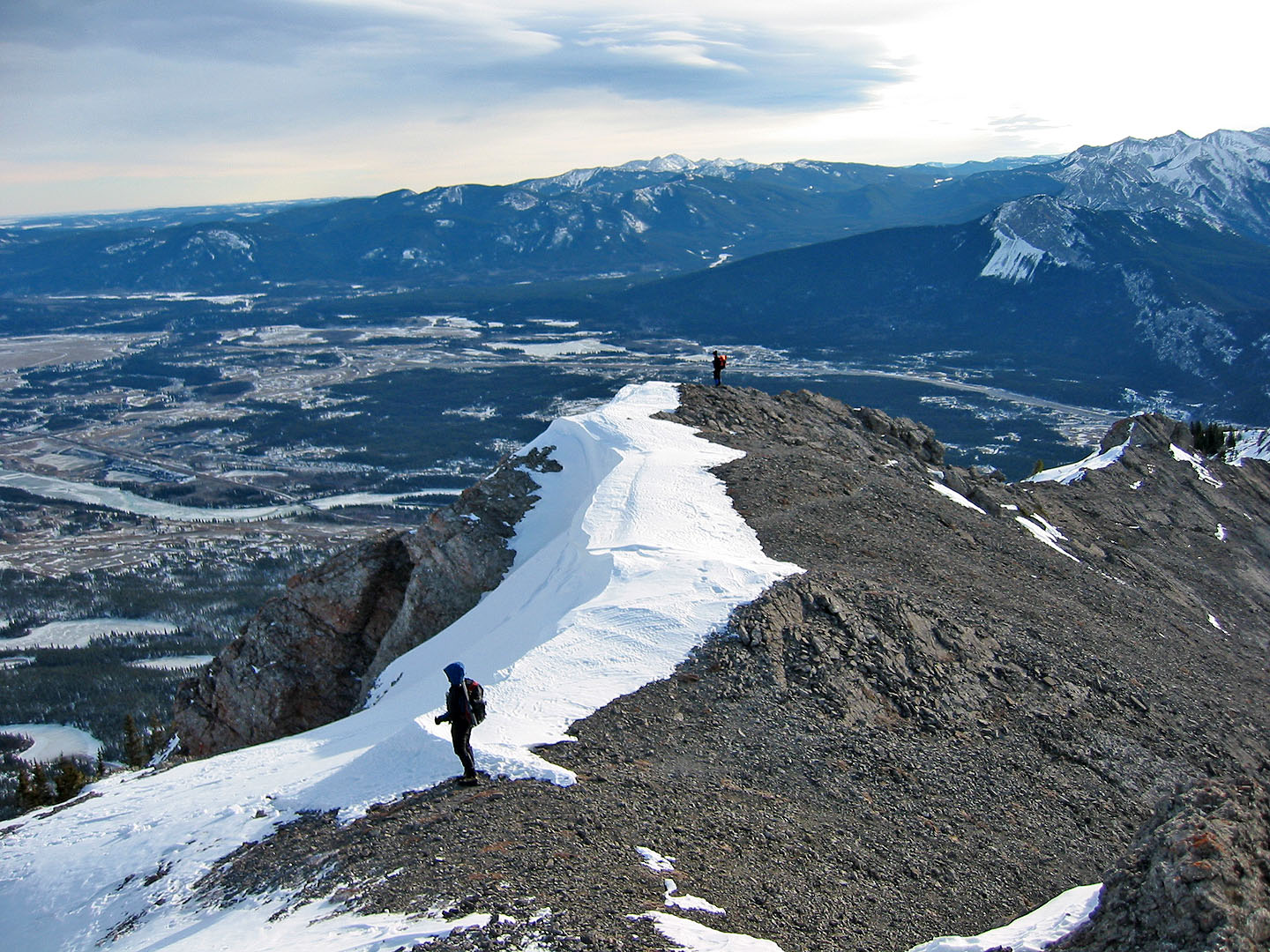 Taking in the scenery


82 /O3 Canmore