Shunga-la-she
Kananaskis, Alberta
November 3, 2001
Shunga-la-she is a straightforward climb with enough changing scenery to make it an interesting and worthwhile trip late in the season.
From the Bluerock parking lot, Gert, Vic, Dinah and I headed west on an old road. After about 30 minutes (2 km) we dropped down on the left side and crossed the Sheep River where a river bend comes close to the road (GR581074). At a gully, we followed a ridge on the right side and made our way up to some caves. Above the caves we headed right, up a treed slope until we popped out of the trees. (The steep slope below the caves prevents easy access.)
After several minutes of climbing, we emerged onto a scree slope. When we reached a cliff band, we skirted left to a weakness and scrambled up to the ridge. Once on the ridge, the way became clear, mostly a hike to the top.
If we hadn't run out of daylight, we would have continued on to the higher unnamed peak at GR569043.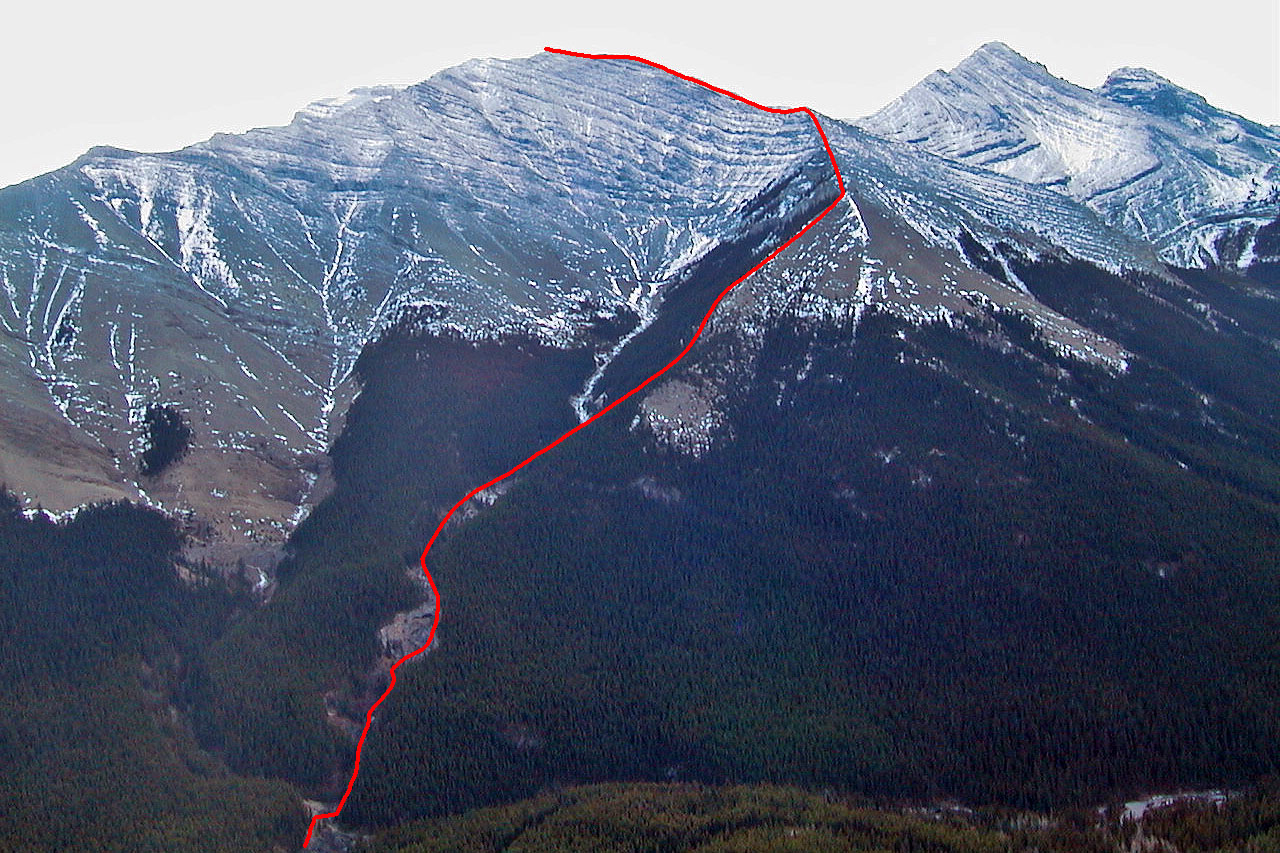 I got the idea of ascending Shunga-la-she when I climbed East Ridge of Mount Burns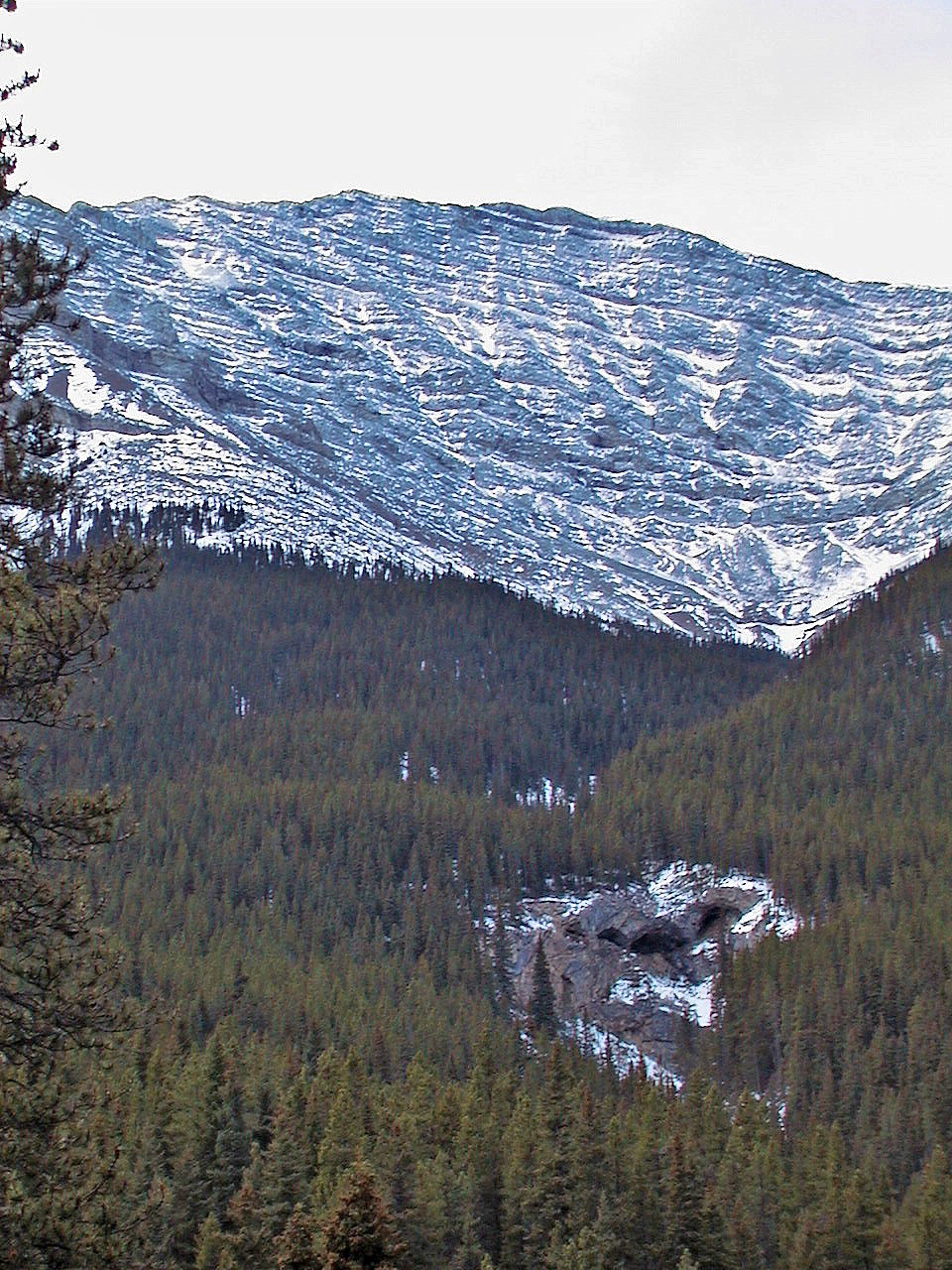 Shunga-la-she from the trail. The caves are at the bottom.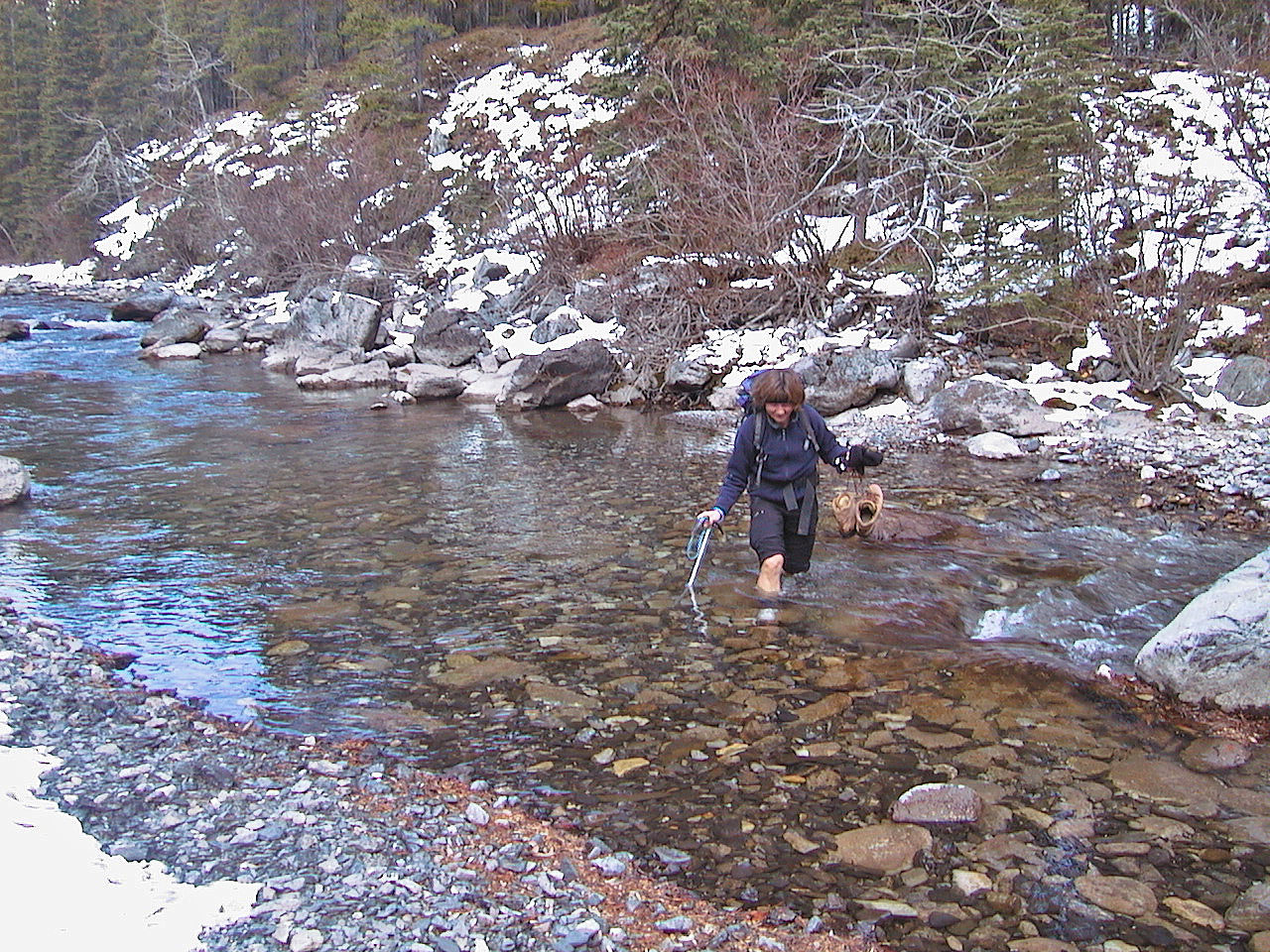 Fording the Sheep River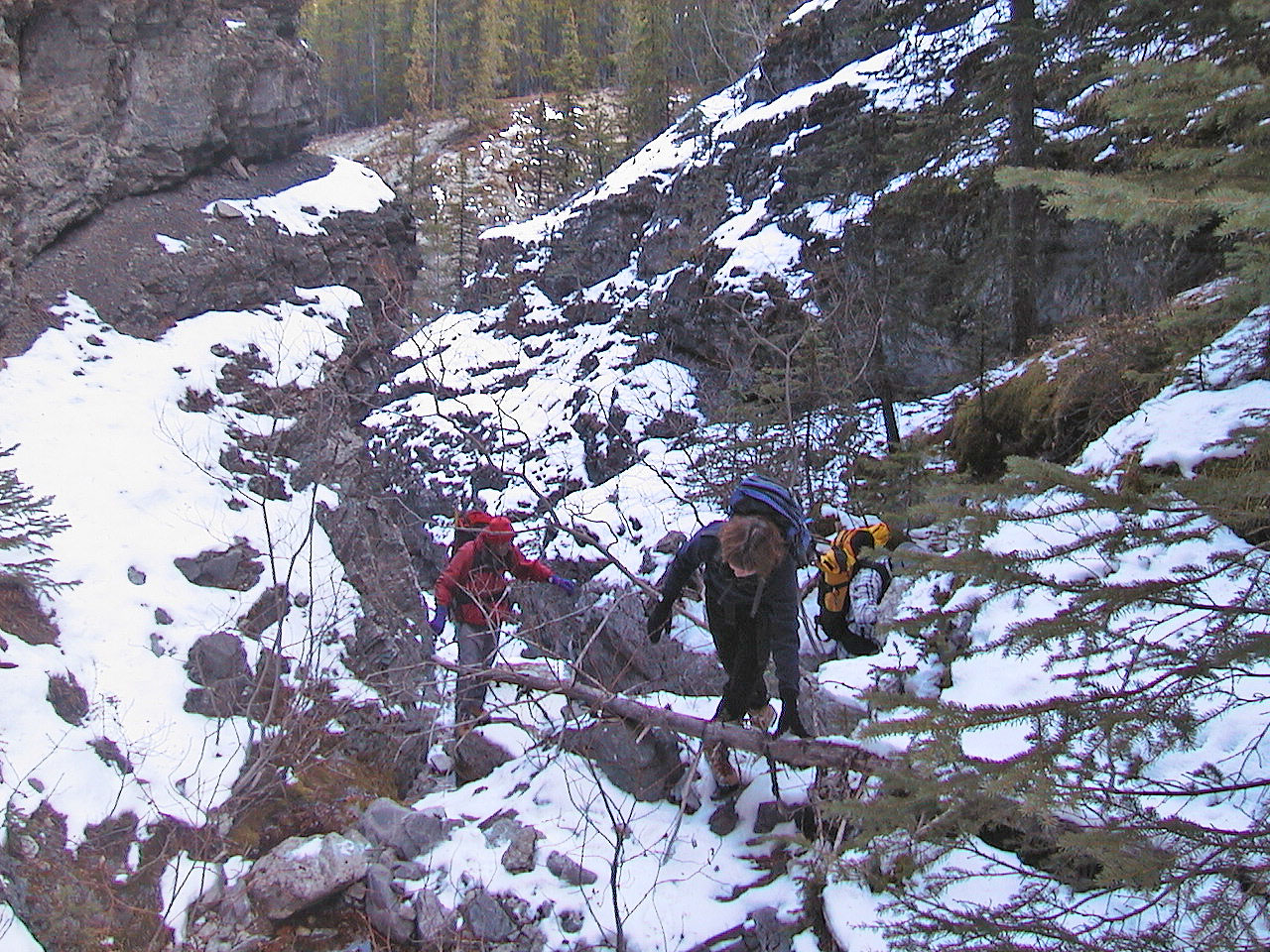 Making our way up the gully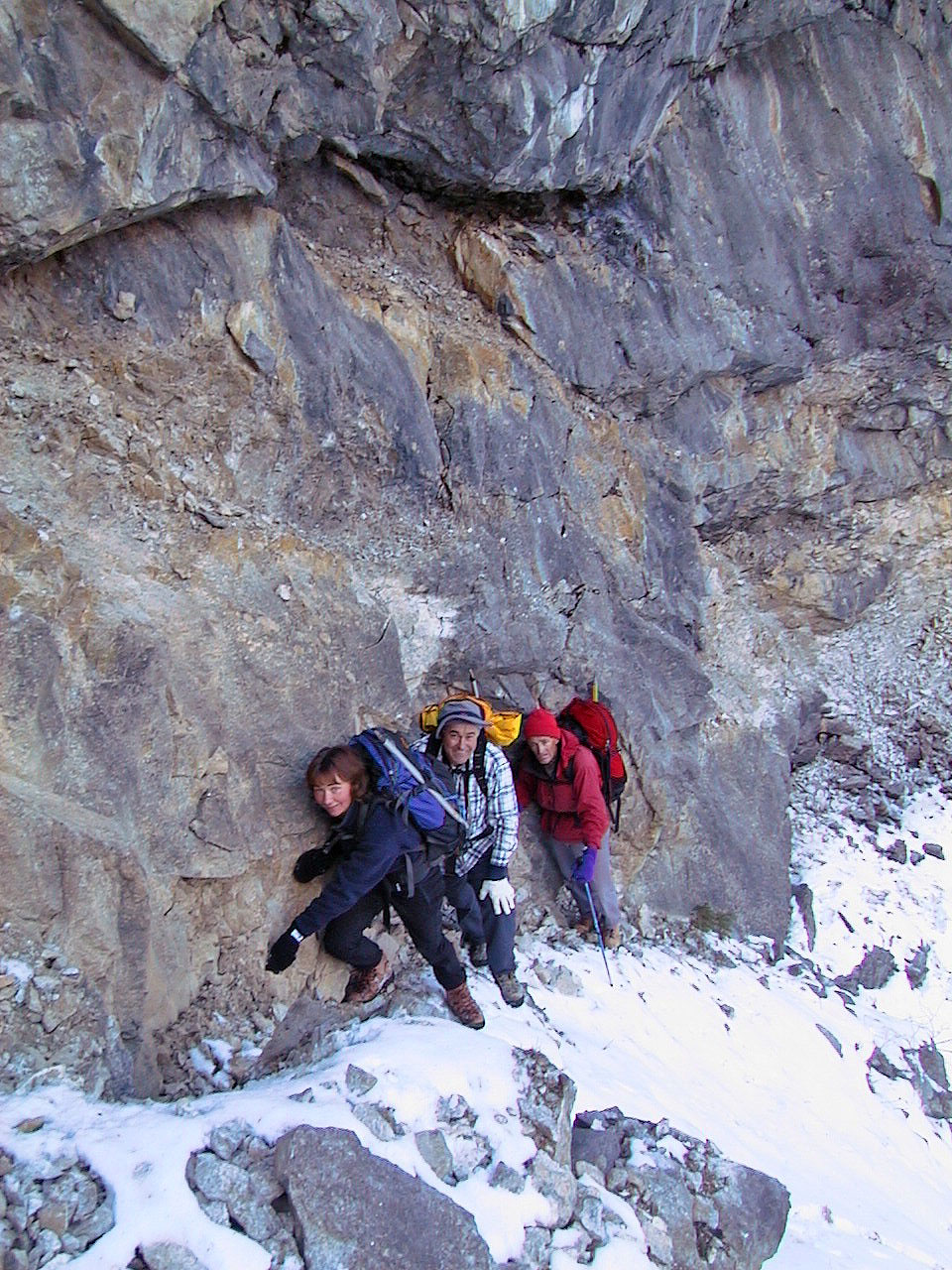 Climbing to the caves, Dinah, Vic and Gert exaggerate the exposure.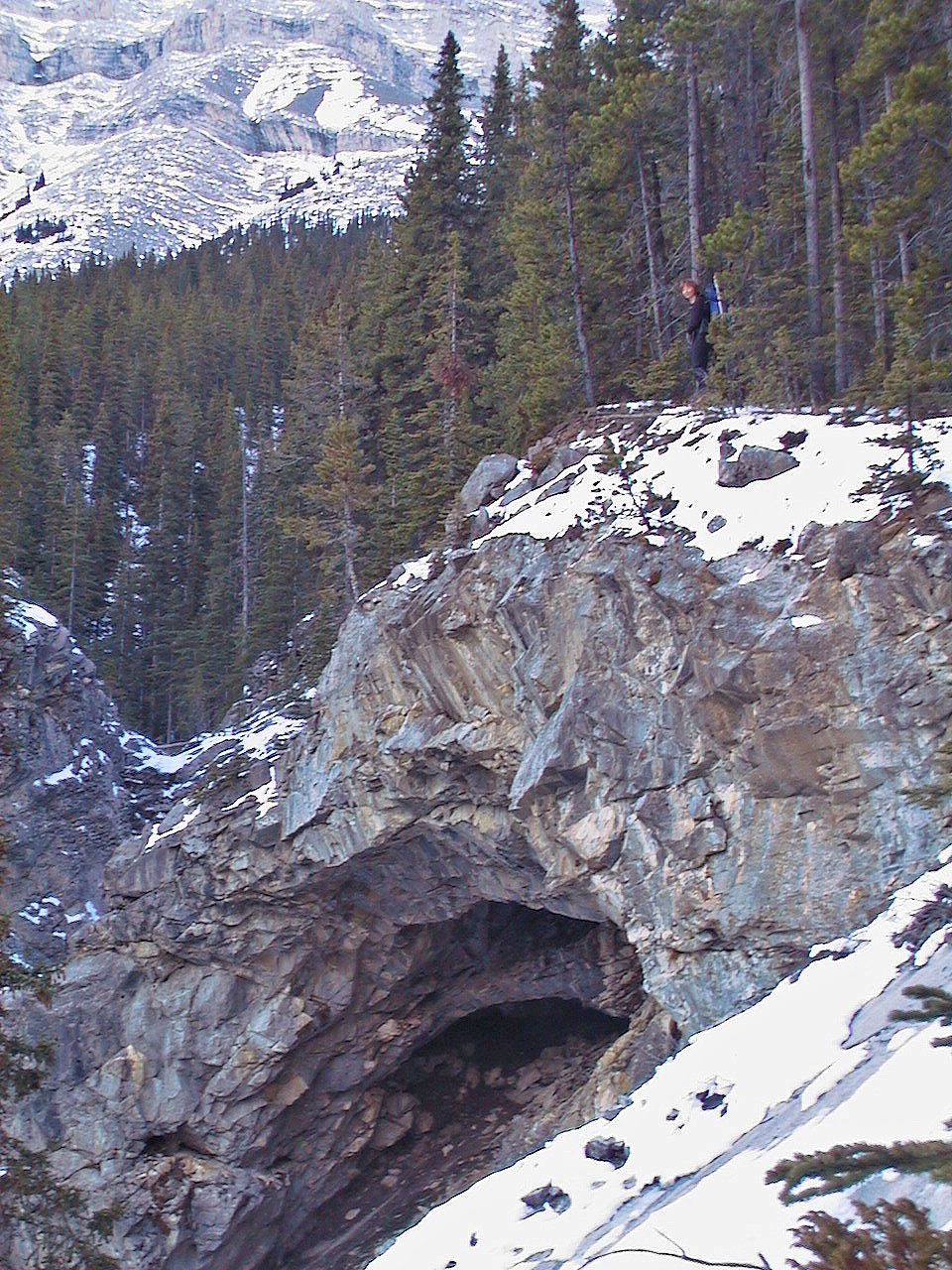 Dinah stands above one of the caves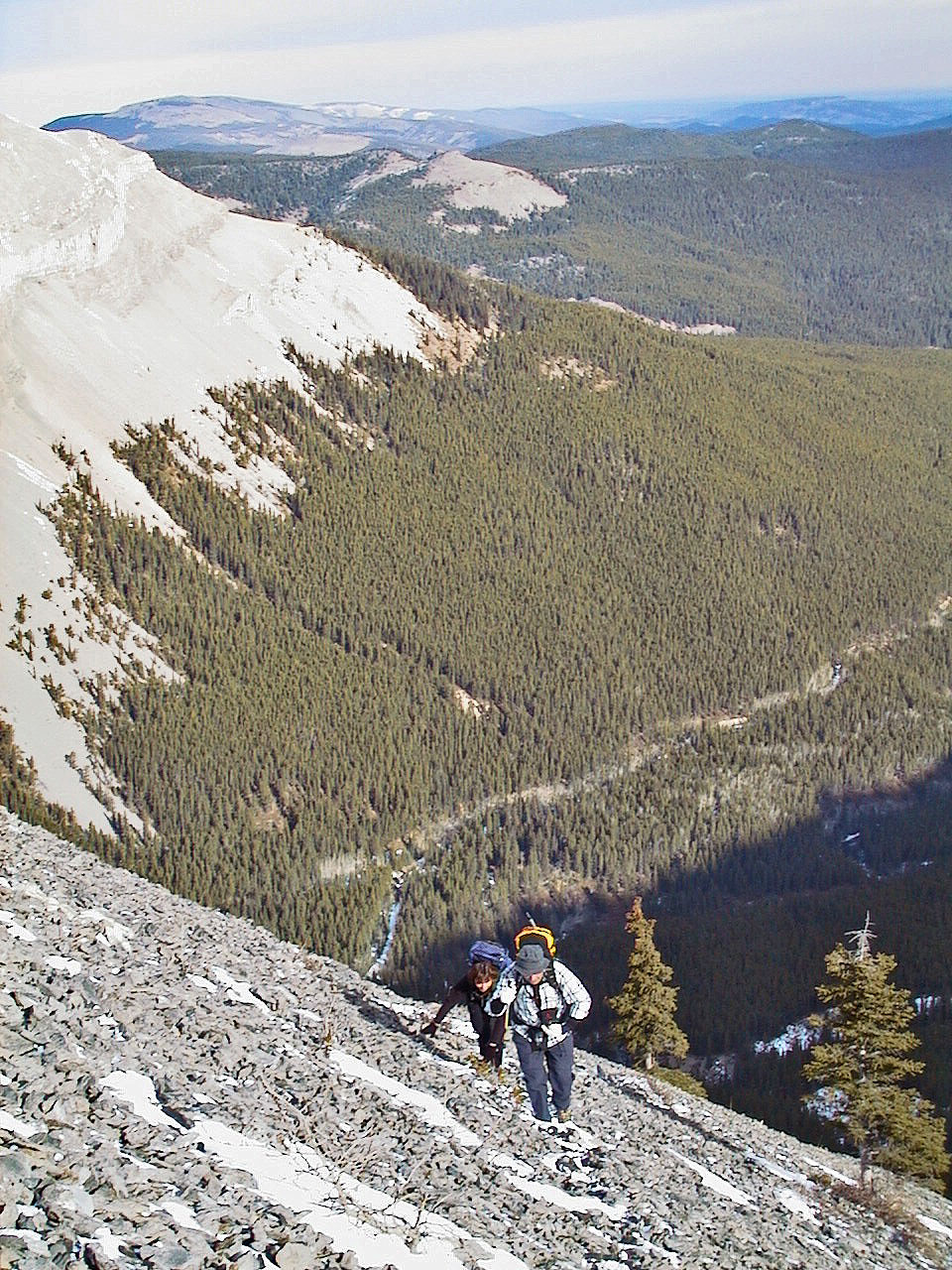 On the scree above the treeline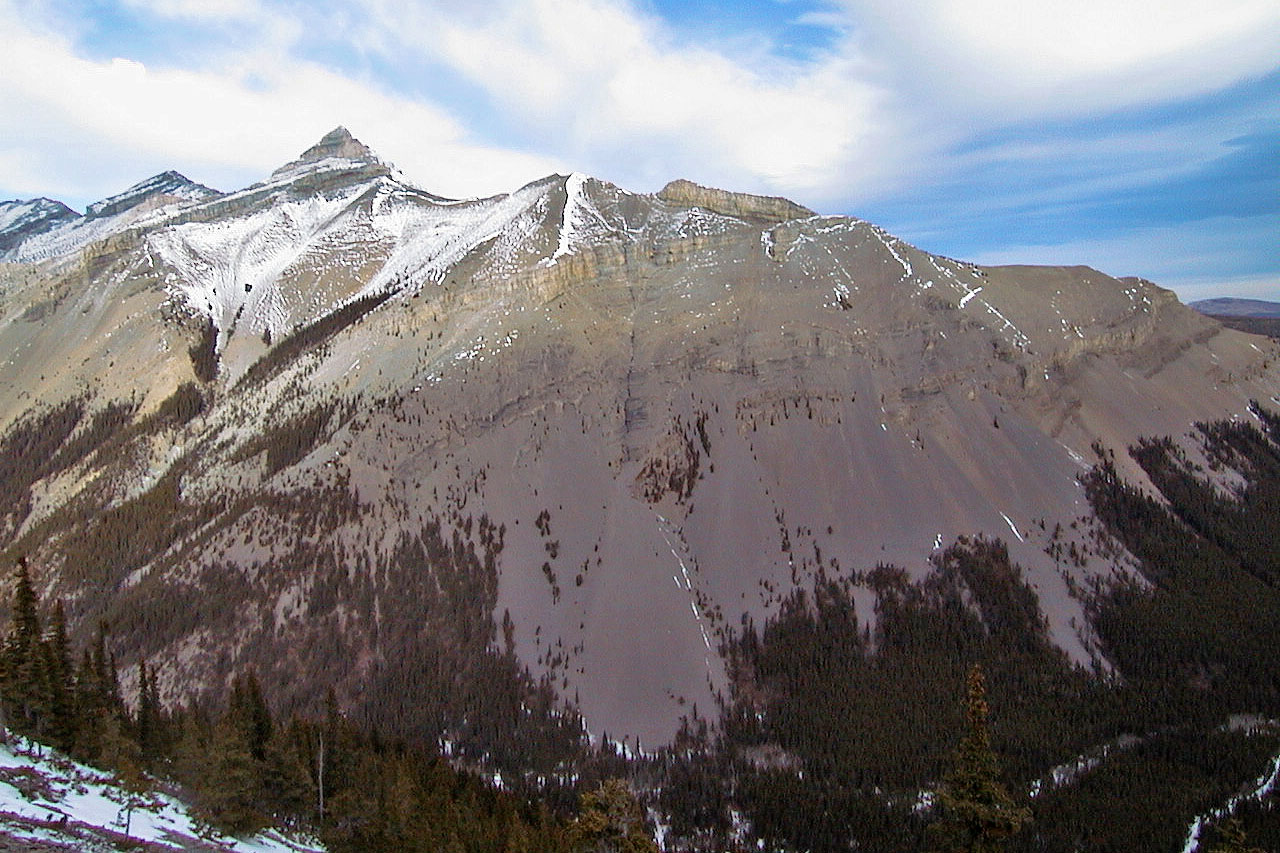 Across Sheep River is the east ridge of Mount Burns (mouse over for a close-up)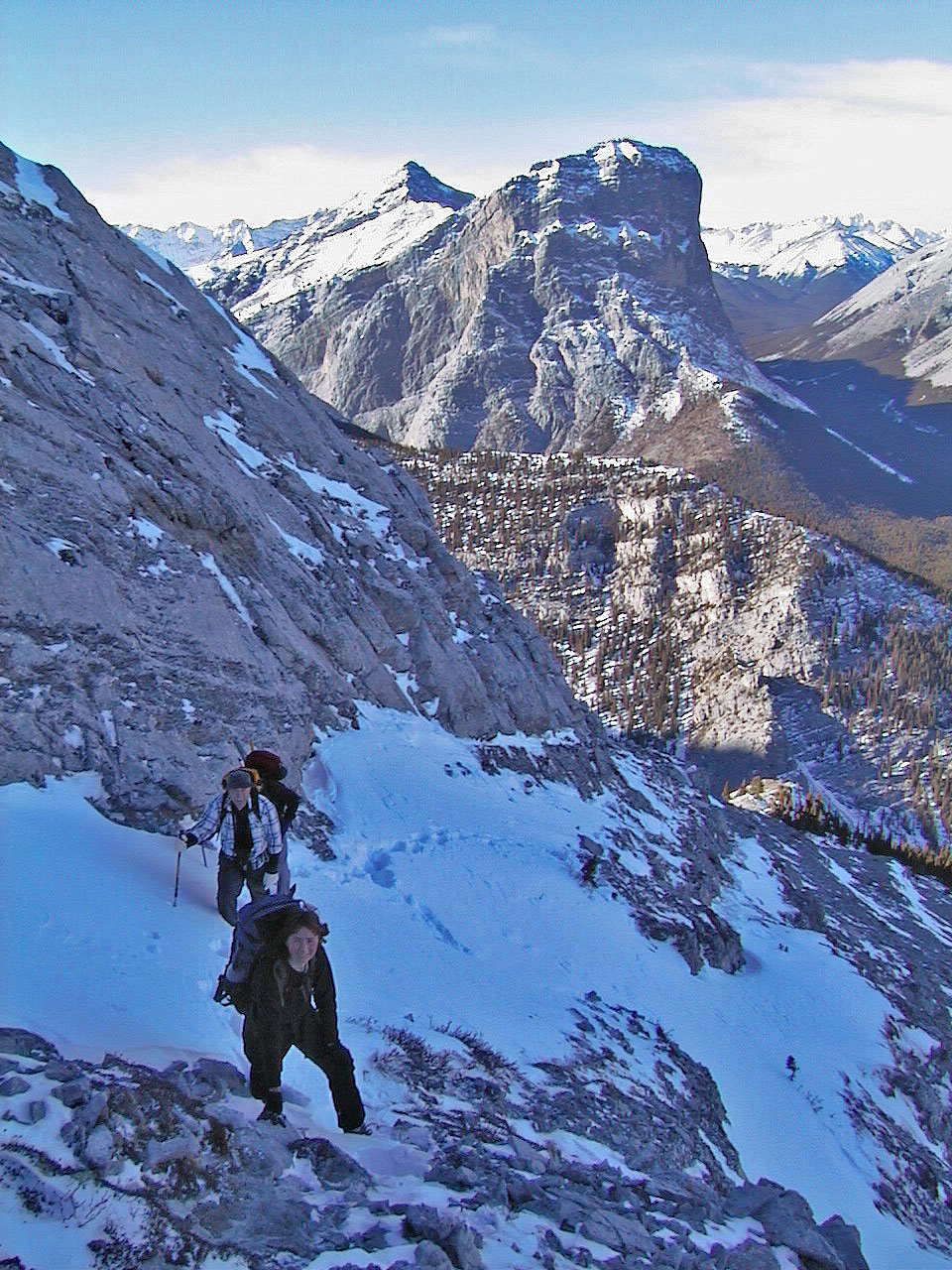 Negotiating a cliff band. Gibraltar Mountain behind us (mouse over)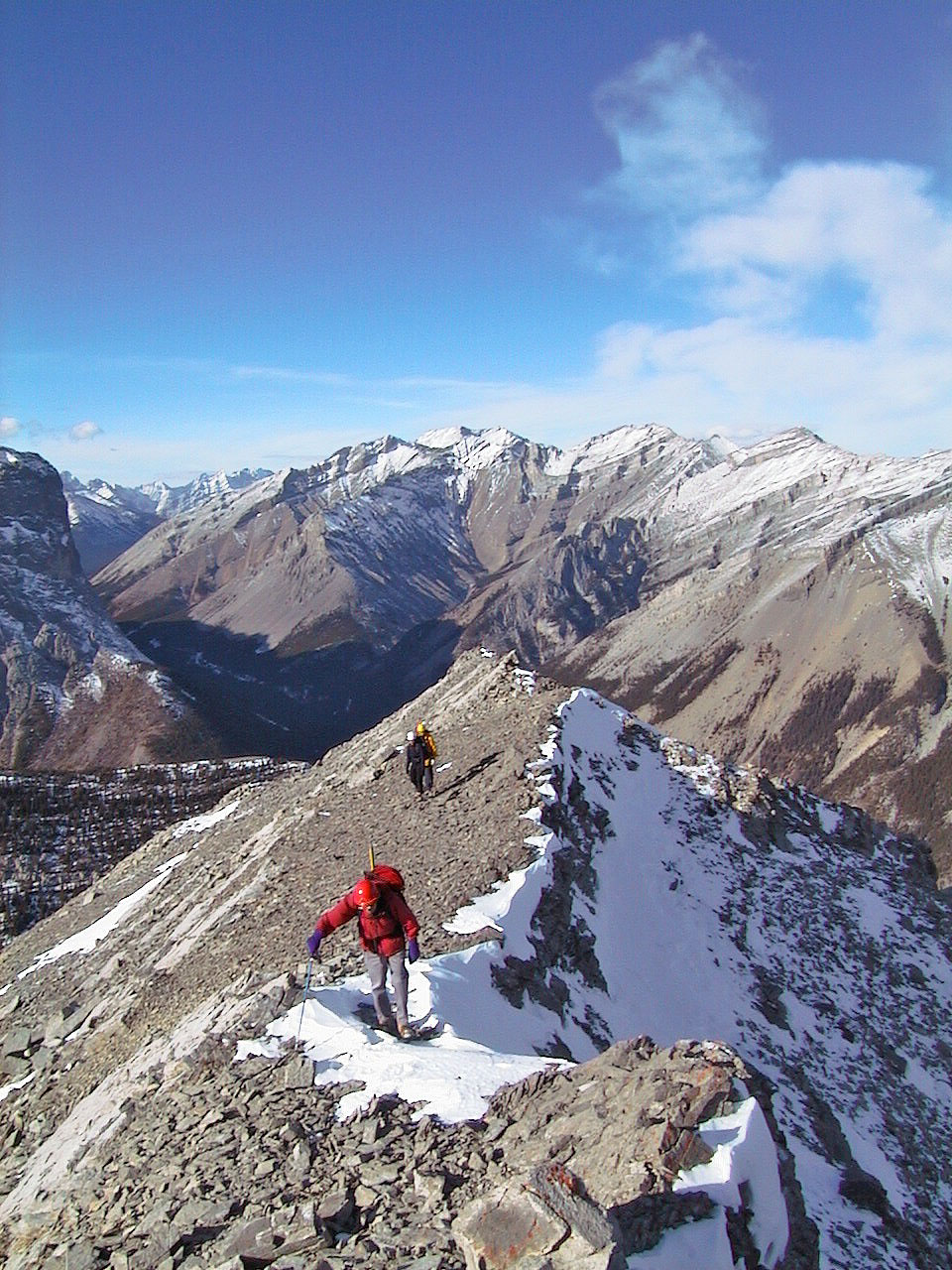 On the ridge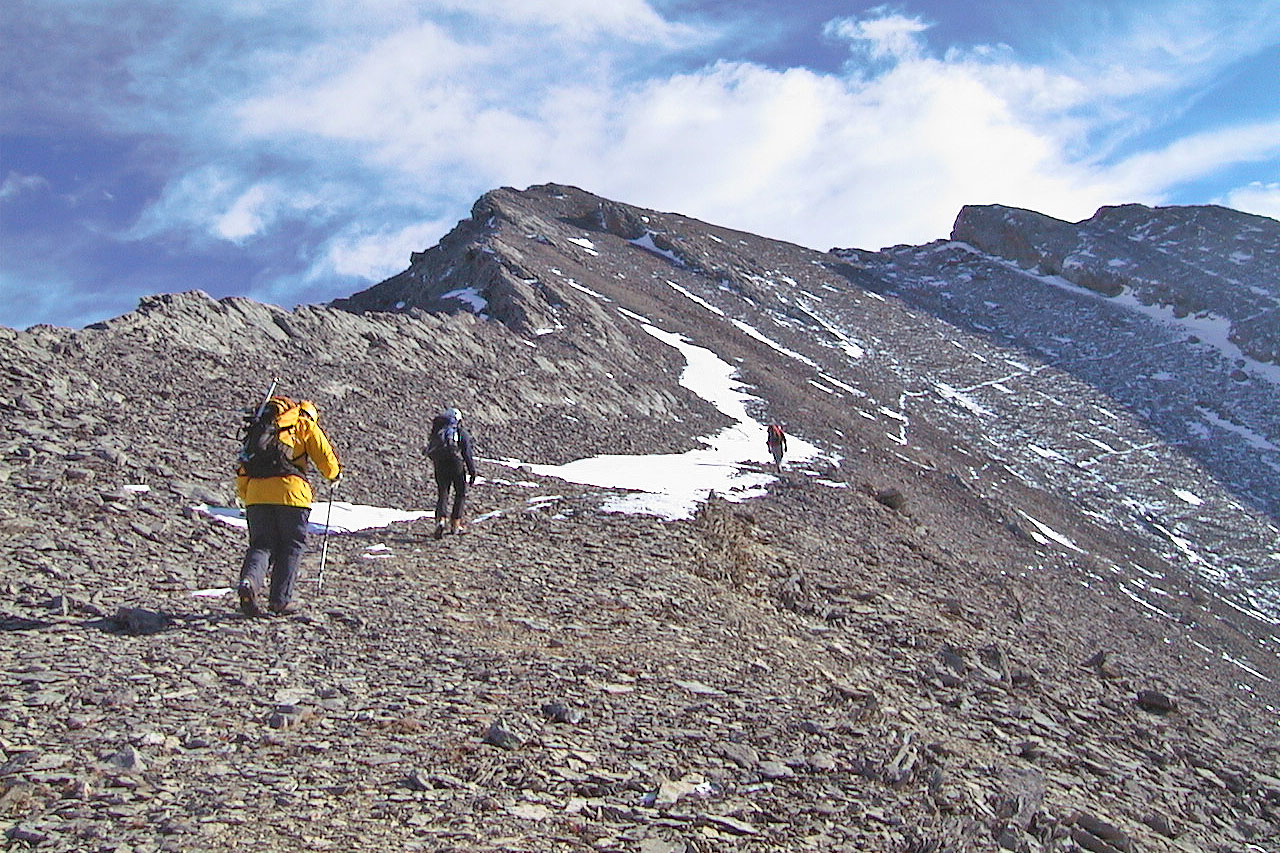 The false summit is in the centre. A sheep trail heads toward the unnamed peak GR569043.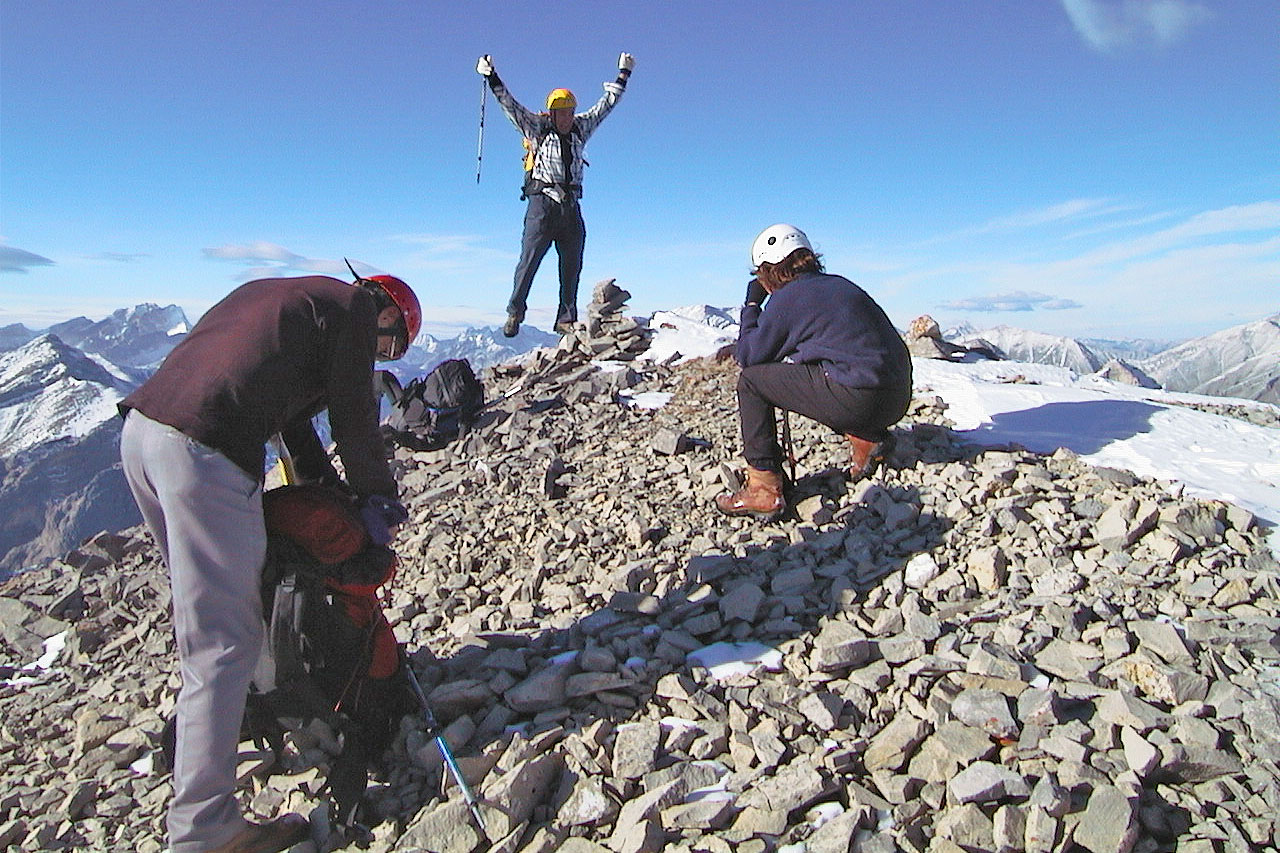 Vic jumps on the summit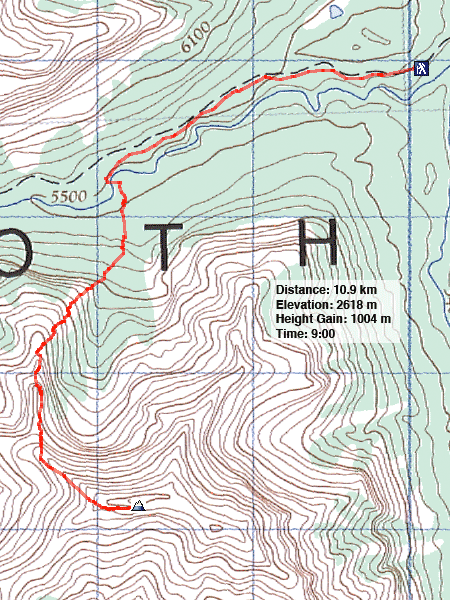 82 J/10 Mount Rae