View from the top. Mount Head is in the foreground.
Holy Cross Mountain
Kananaskis Park
(Unnamed at GR68338)
September 25, 2004
Holy Cross is an enjoyable scramble and one that I recommend. You can park at Sentinel parking lot and take Pack Trail Coulee but you gain and lose 100 m going over Grass Pass. The shortest route is up Gunnery Creek trail; park on the highway shoulder about a kilometre west of Sentinel parking lot. (We went up Gunnery Creek but for a change of scenery, we returned via Pack Trail Coulee. The profile indicates our return trip.)
At GR705878 you'll reach a high point on the trail and start dropping down. Follow this for a few minutes before leaving the trail and heading NW. After about 500 m of easy bushwhacking you should encounter a good trail, freshly blazed. I assume this trail reaches Gunnery Creek trail but it would be longer and you would lose elevation.
Head west on the blazed trail until you come to a grassy knoll. I lost the trail here but was unconcerned. A few dozen metres away is a good animal trail. Head west up a lightly wooded slope and you should soon come across it. The trail breaks out of the trees onto a talus slope where there's a good view of Holy Cross Mountain. We climbed up the gully to the summit and came back down on the NE ridge. In hindsight, the reverse would be better, offering good scrambling up and loose rock down.

MOVIE (posted on YouTube)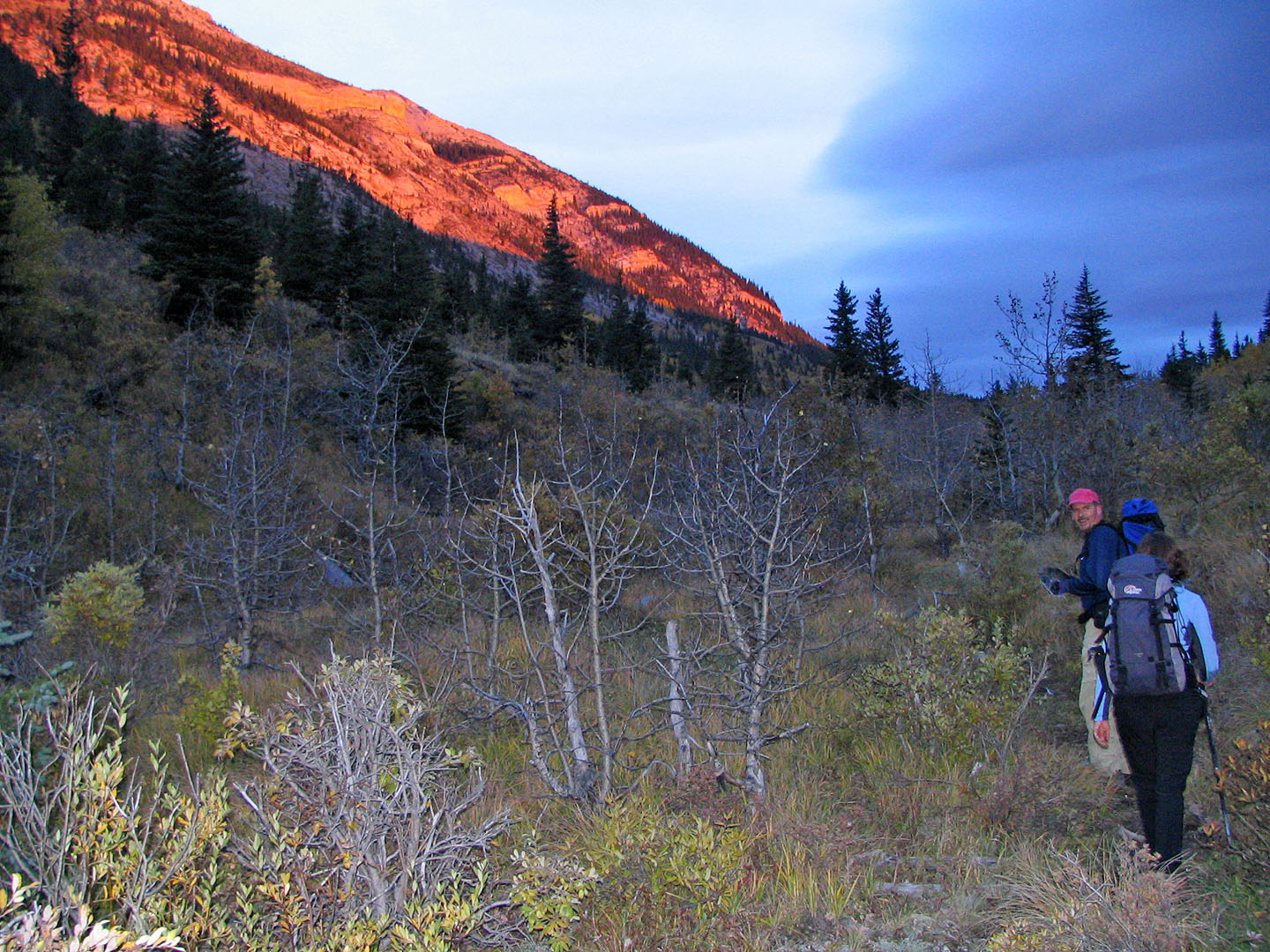 As we started off, the sunrise turns the rocks red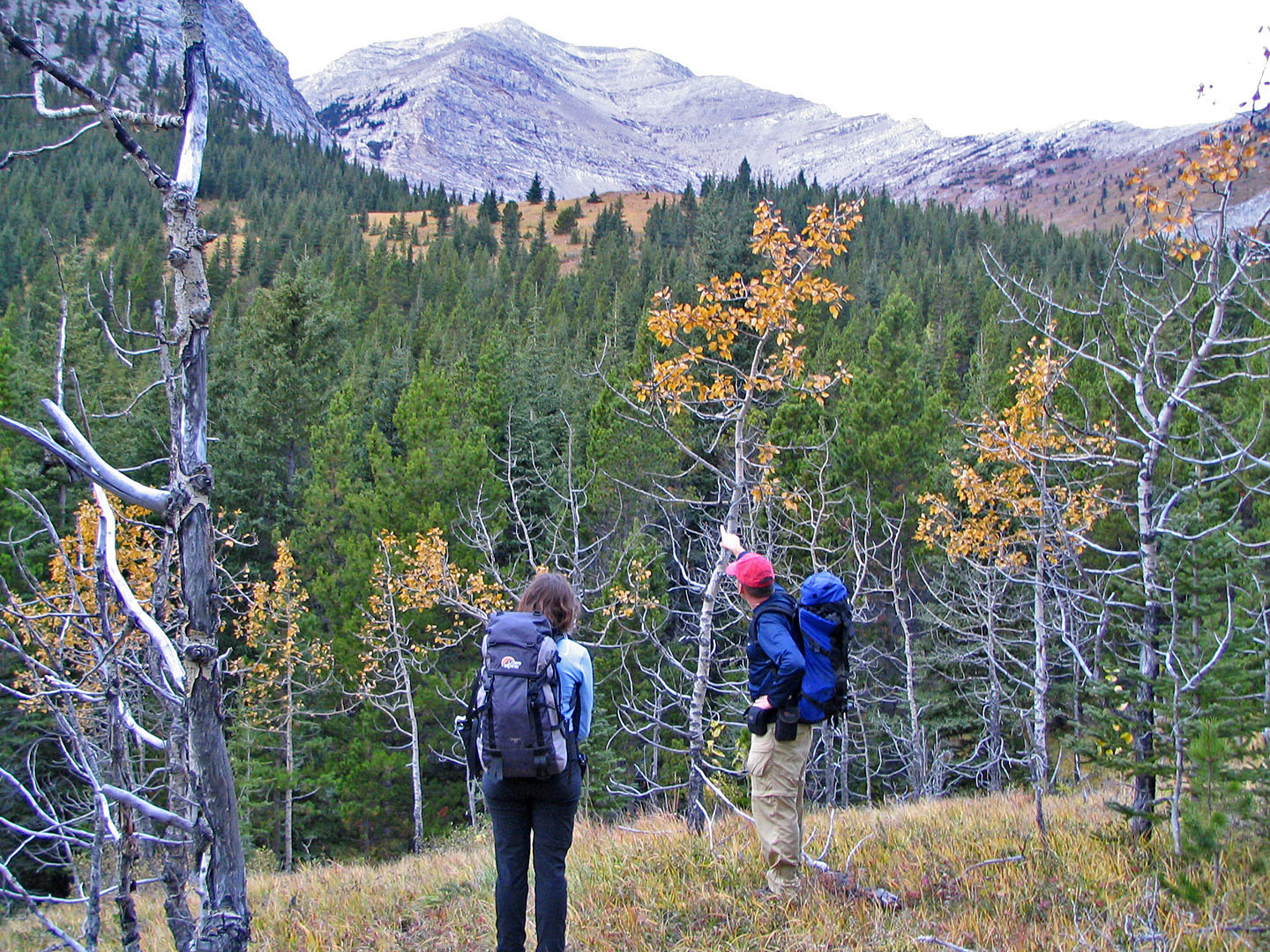 On the blazed trail, Holy Cross comes into view. The trail appears to end
on the grassy knoll ahead.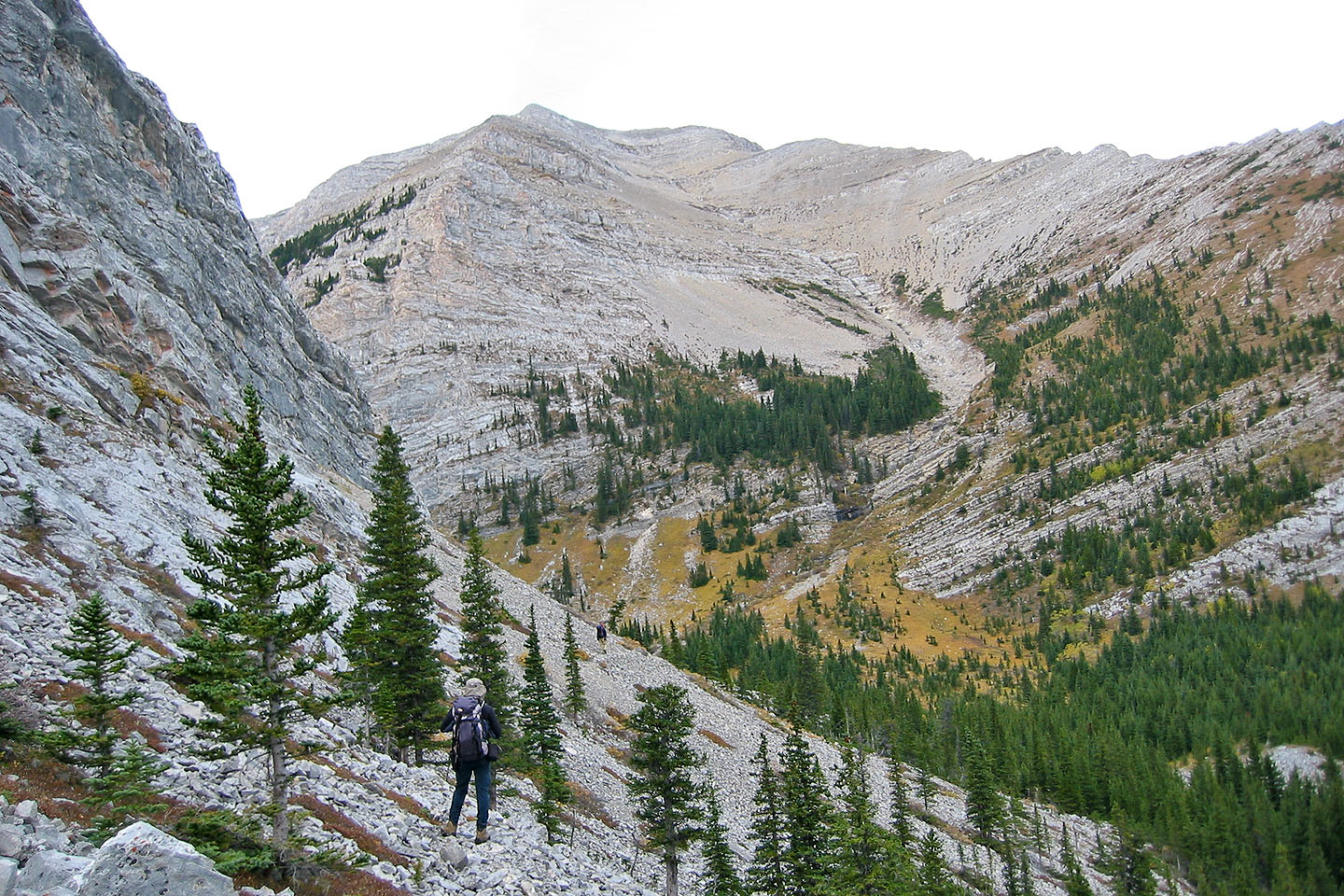 Holy Cross from the animal trail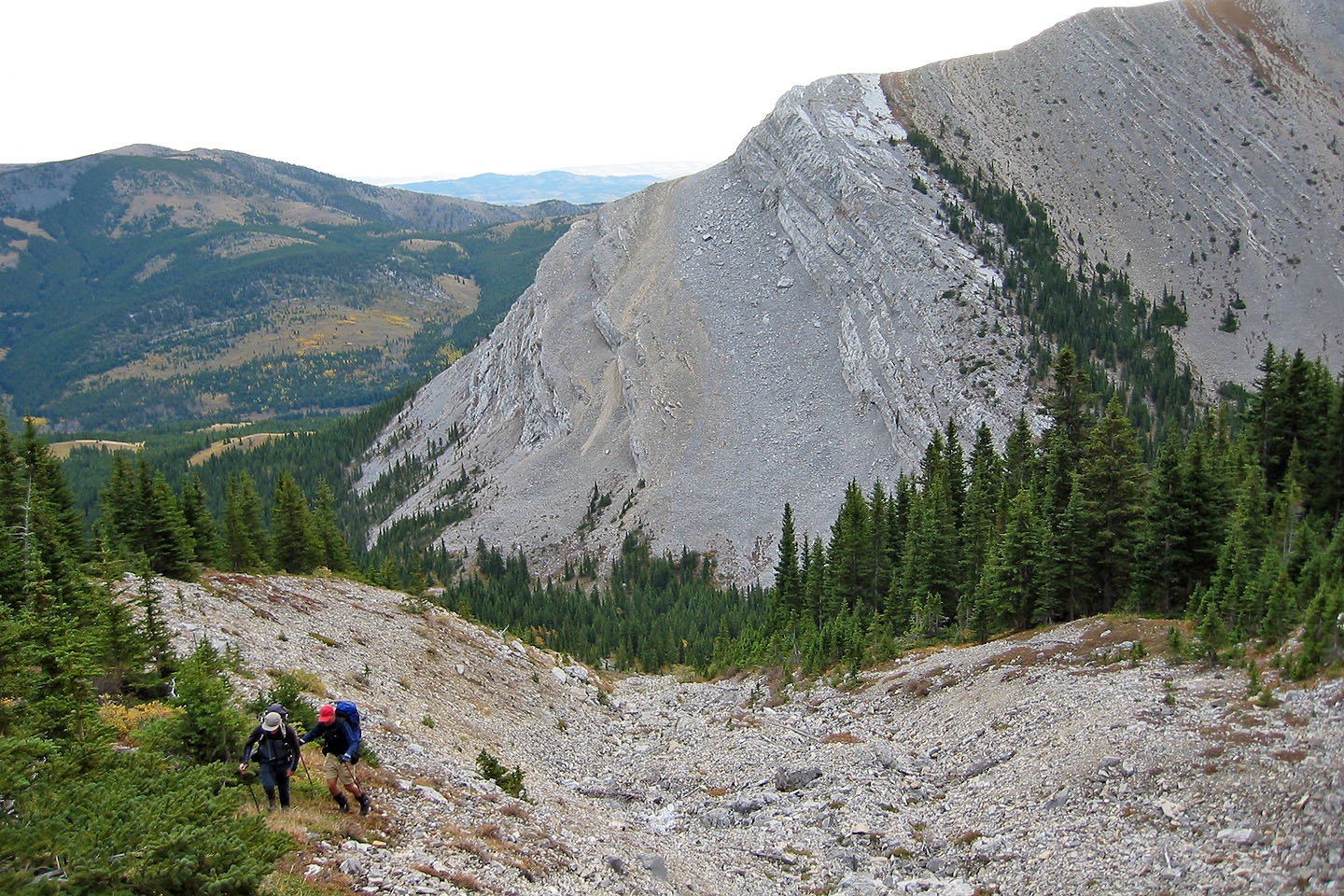 We reached the base of the gully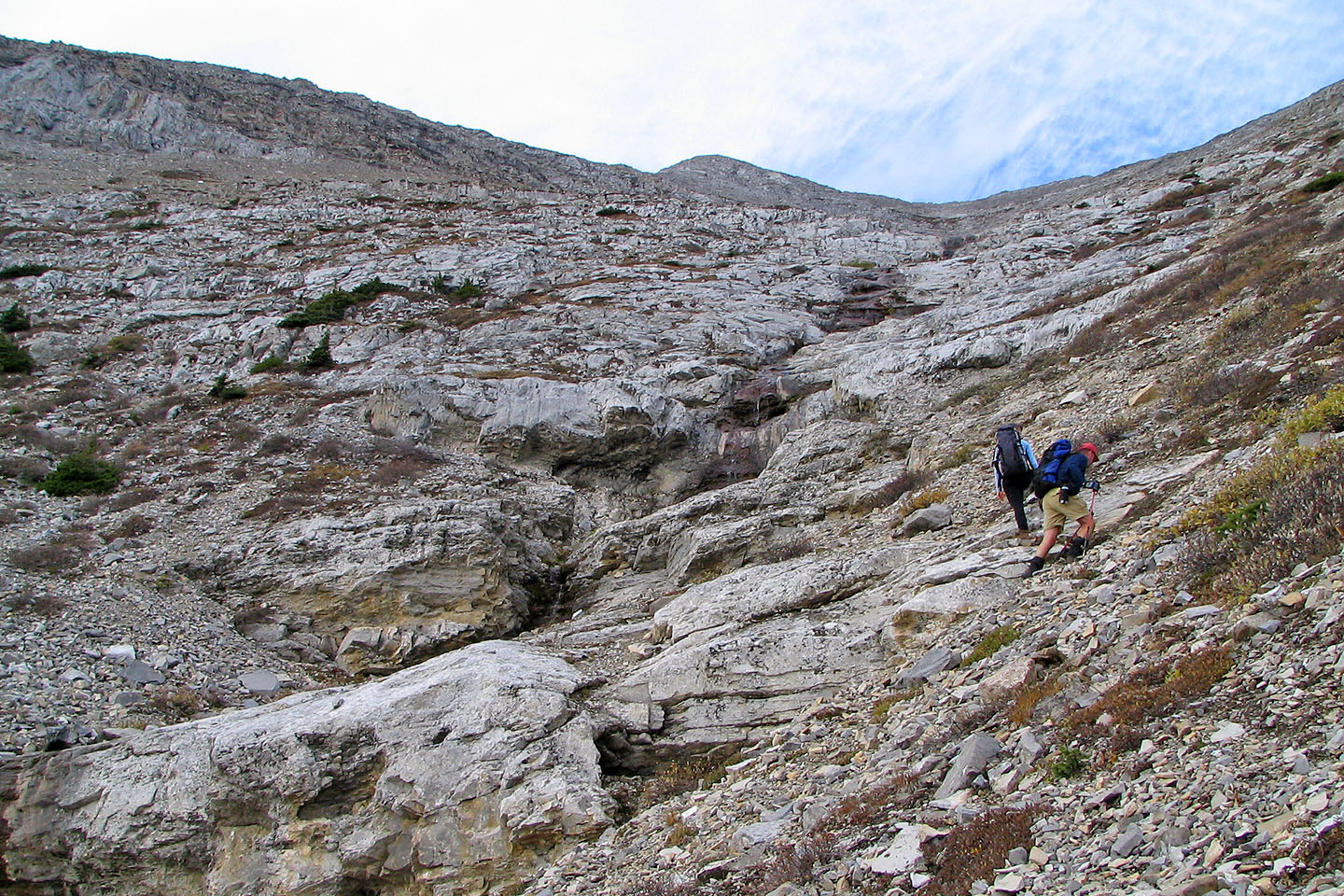 Going up the gully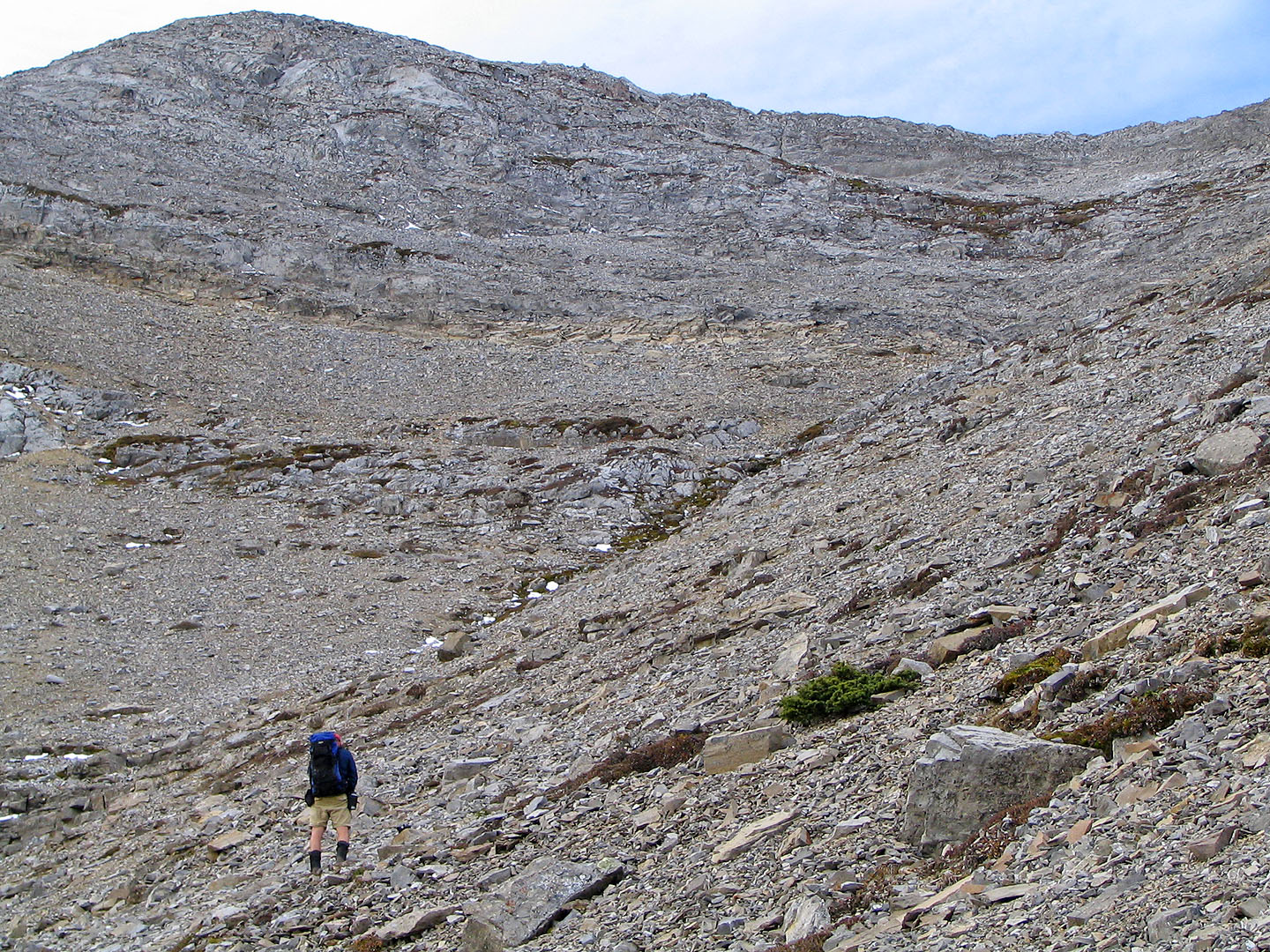 The gully is best done on the return leg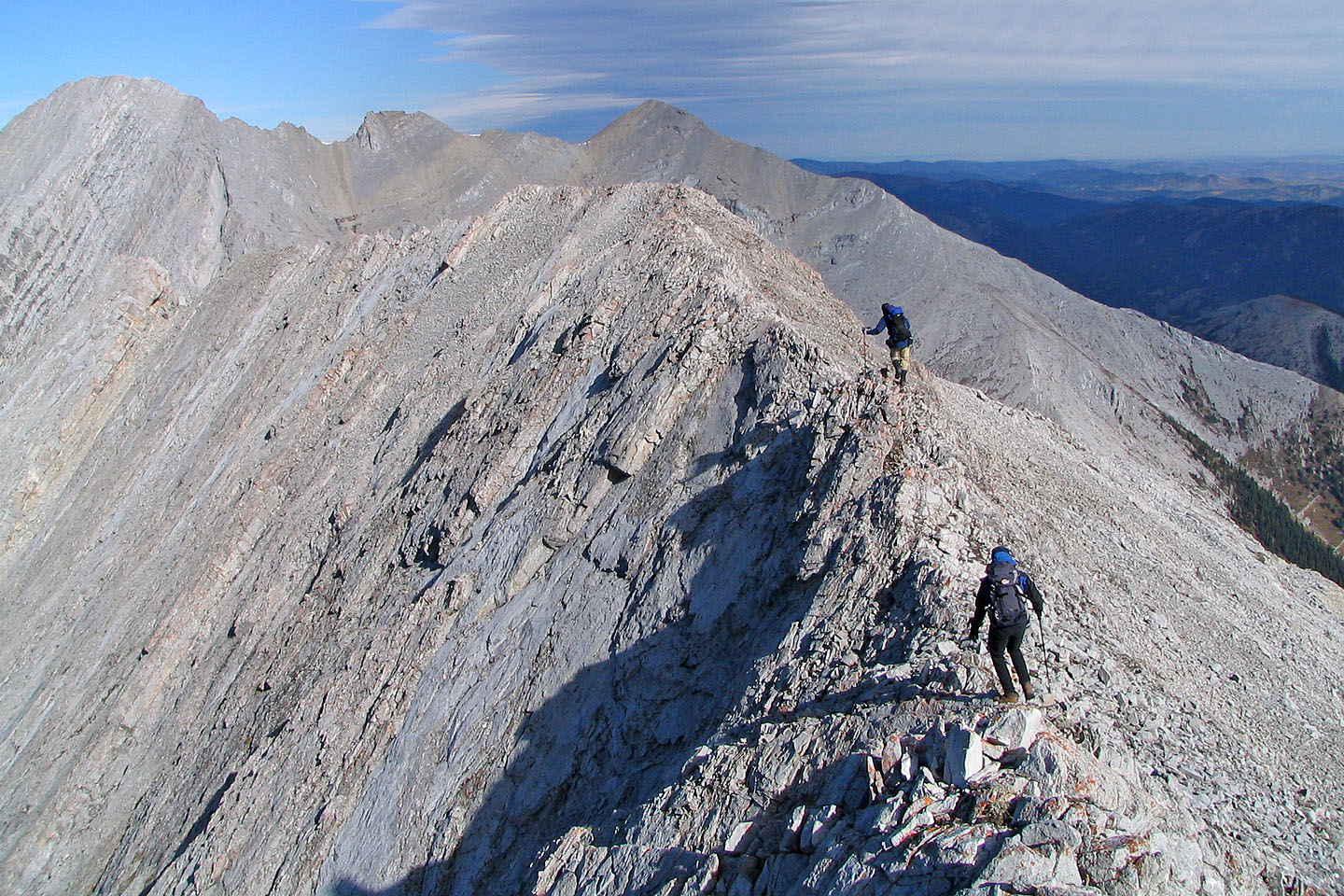 The skyline ridge leading from the summit to Mount Head on the left. We tried it but were soon
stopped by a knife-edge ridge with sheer sides.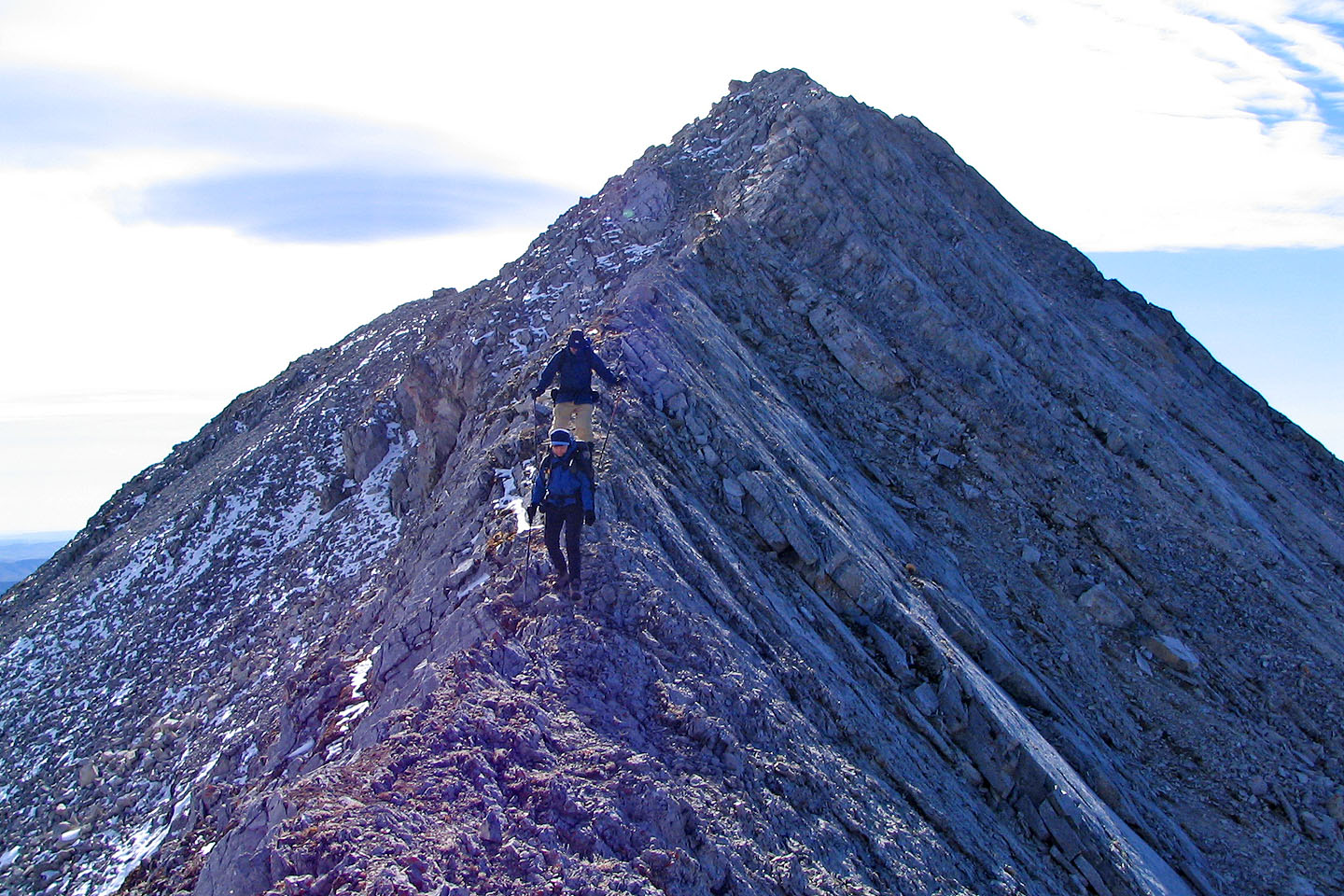 Coming down from the summit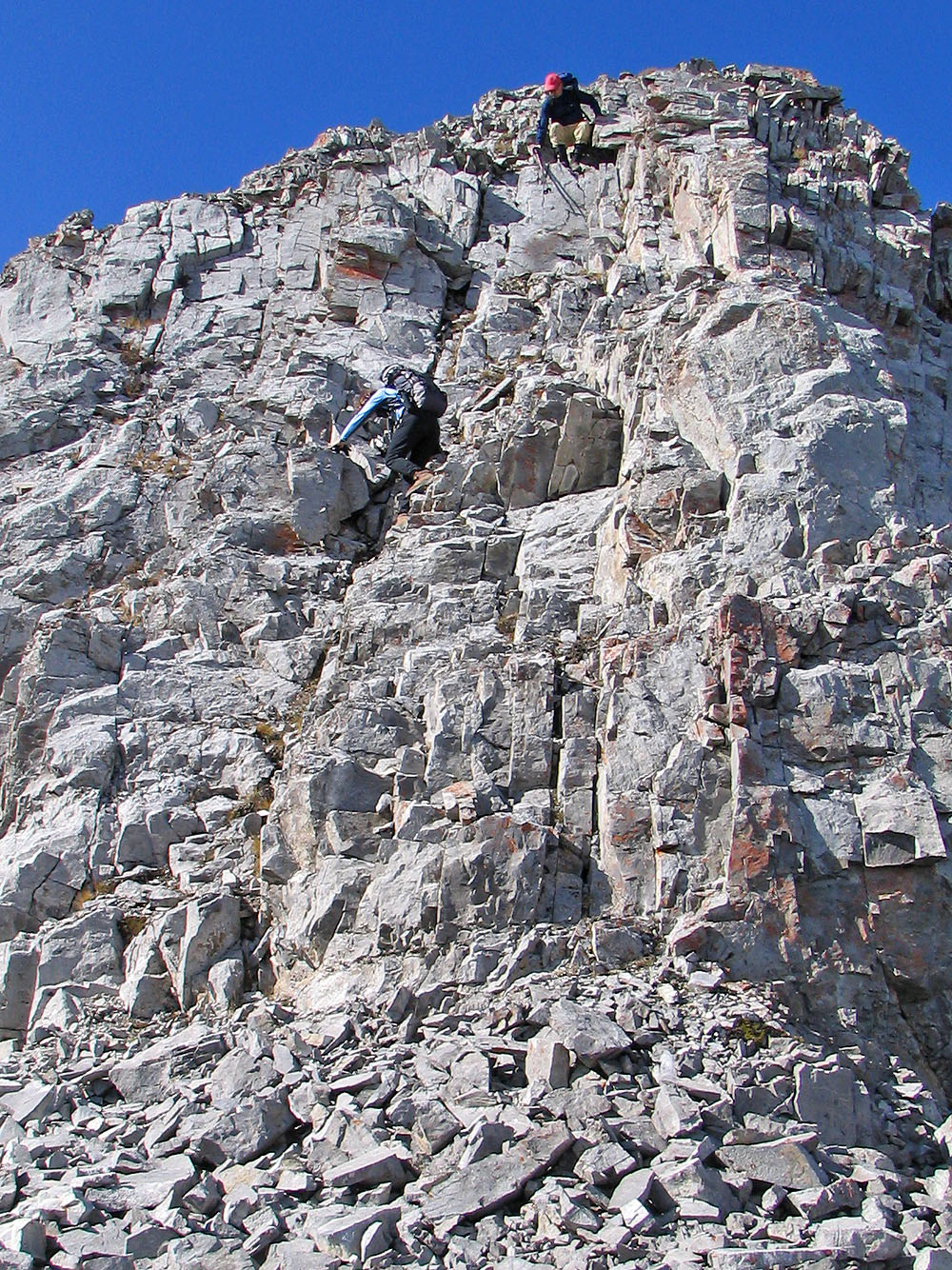 The NE ridge offers interesting scrambling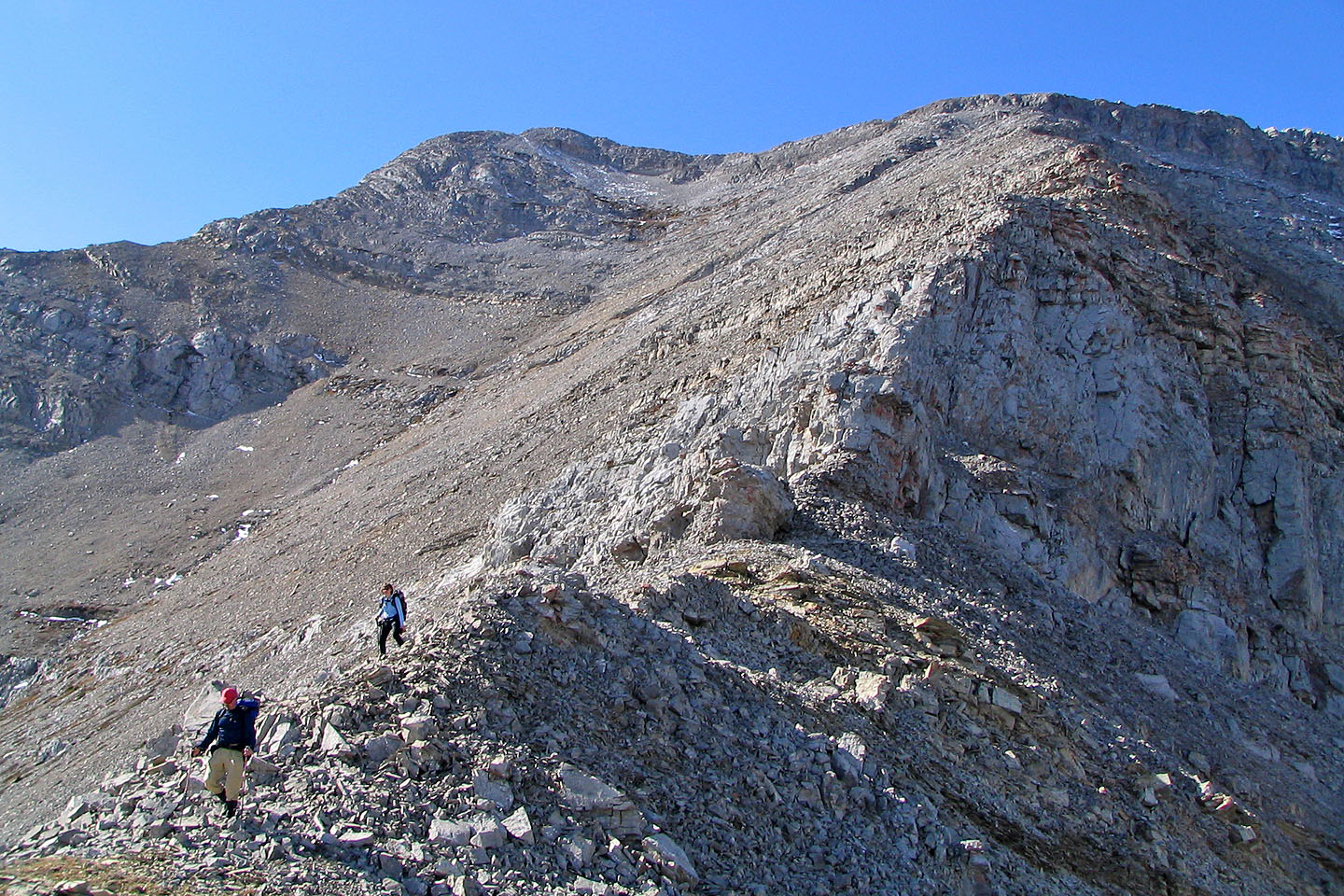 Partway down the ridge

Looking up from the NE ridge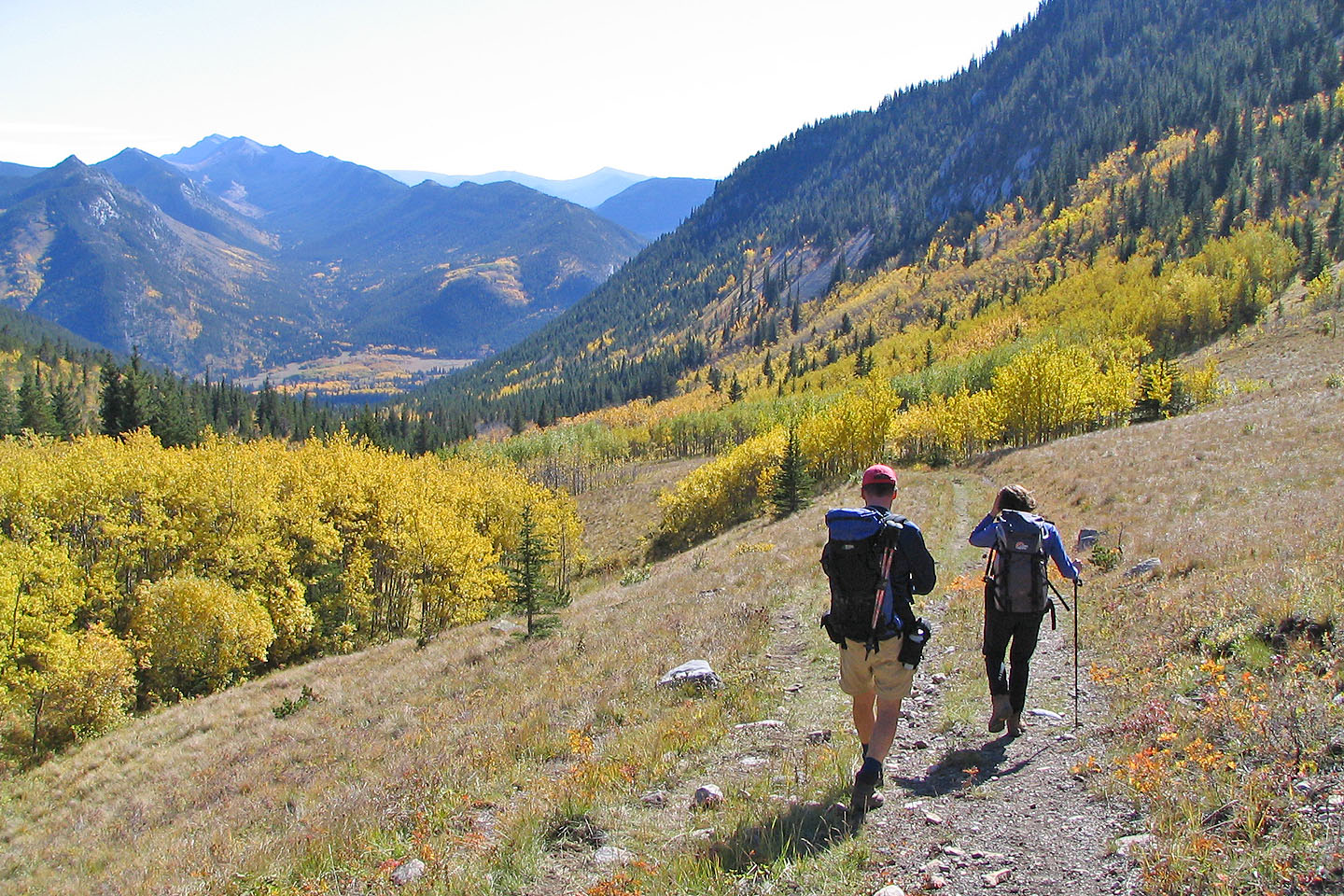 Back on the trail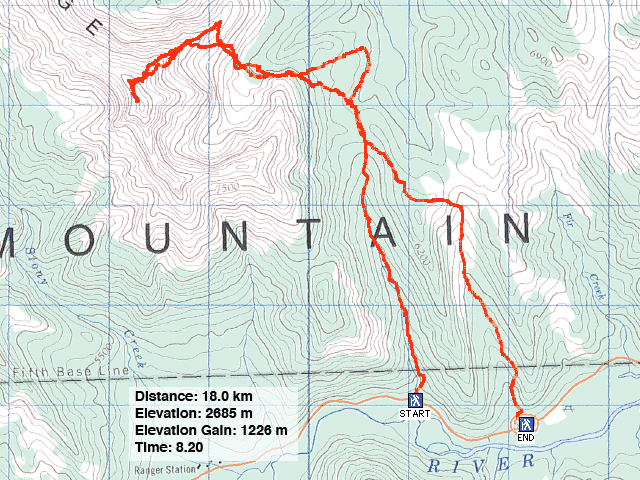 82 J/7 Mount Head