Thunder Mountain
Oldman River Area
May 8, 2004
In 1792, Thunder Mountain became the first peak in the Canadian Rockies to be climbed by a non-native. Since then, many others must have followed in his foot steps for there is a trail for much of the way. Thunder Mountain attracted my attention when I noticed it from Hwy. 22.
To get to the mountain, we drove drove down Hwy. 22 until we crossed the bridge over Oldman River. We took the first right turn after the bridge and followed a gravel road until we reached the north end of the Thunder Mountain.
After parking our car we found a trail and headed up it. The trail, however, soon disappeared. We bushwhacked for a way, mostly heading west, before stumbling on another trail.
The trail took us to a shoulder were we could see the ridge we had to follow, at least to a false summit. There was little scrambling and a trail took us right to the summit.

Thunder Mountain from Hwy. 22. We parked at the end of the ridge on the right.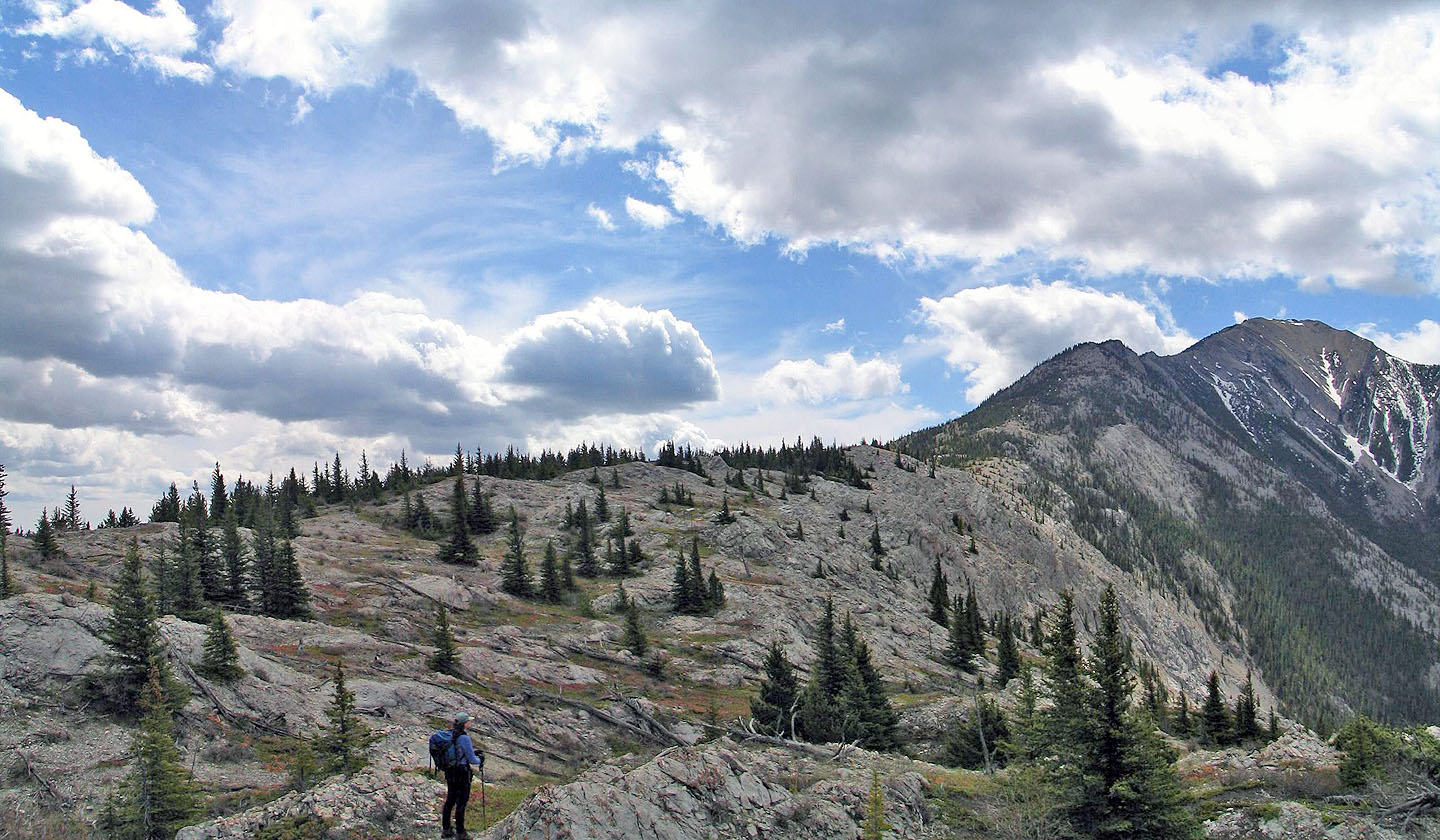 After climbing 200 m, we came out on the shoulder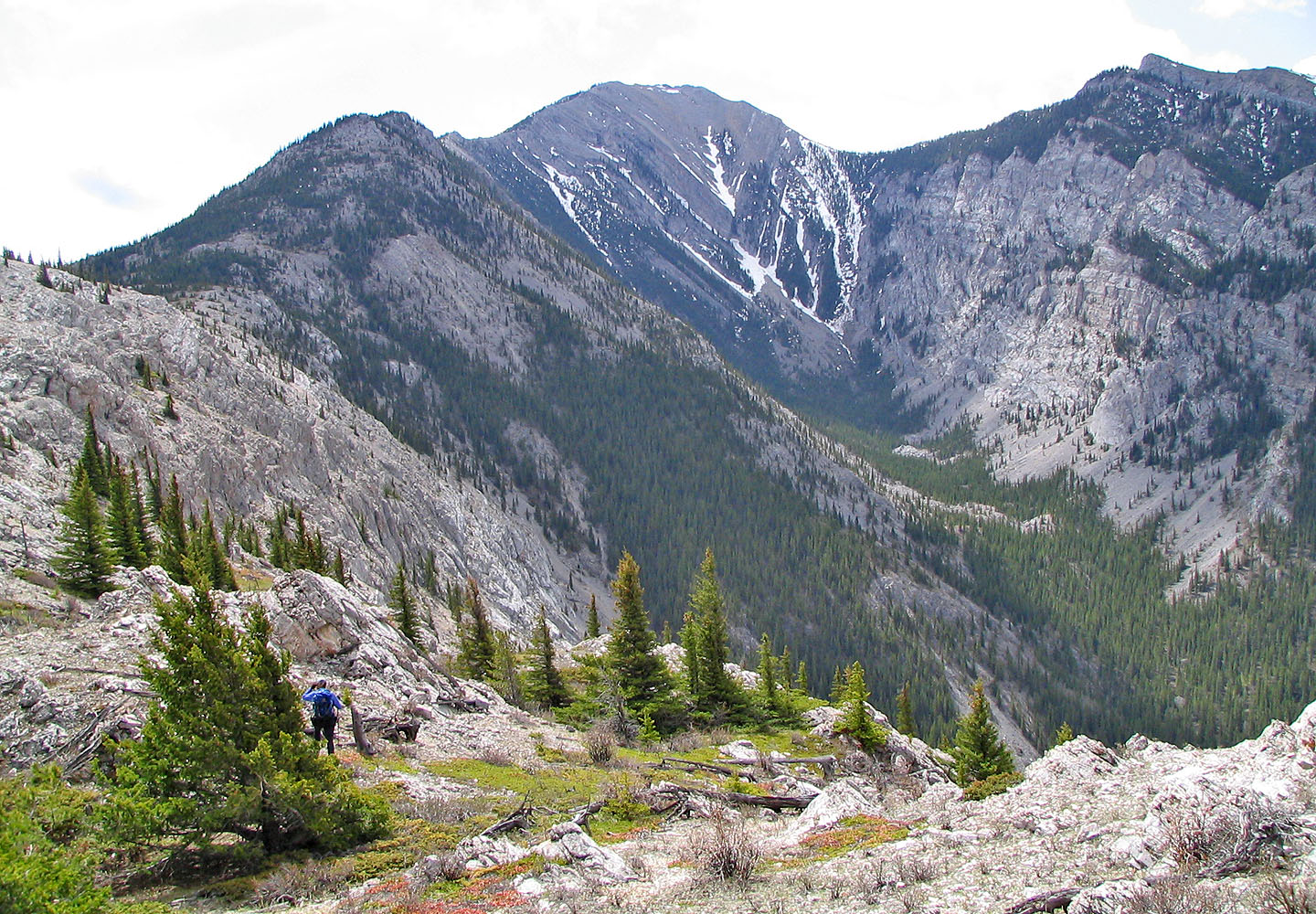 Hiking up the shoulder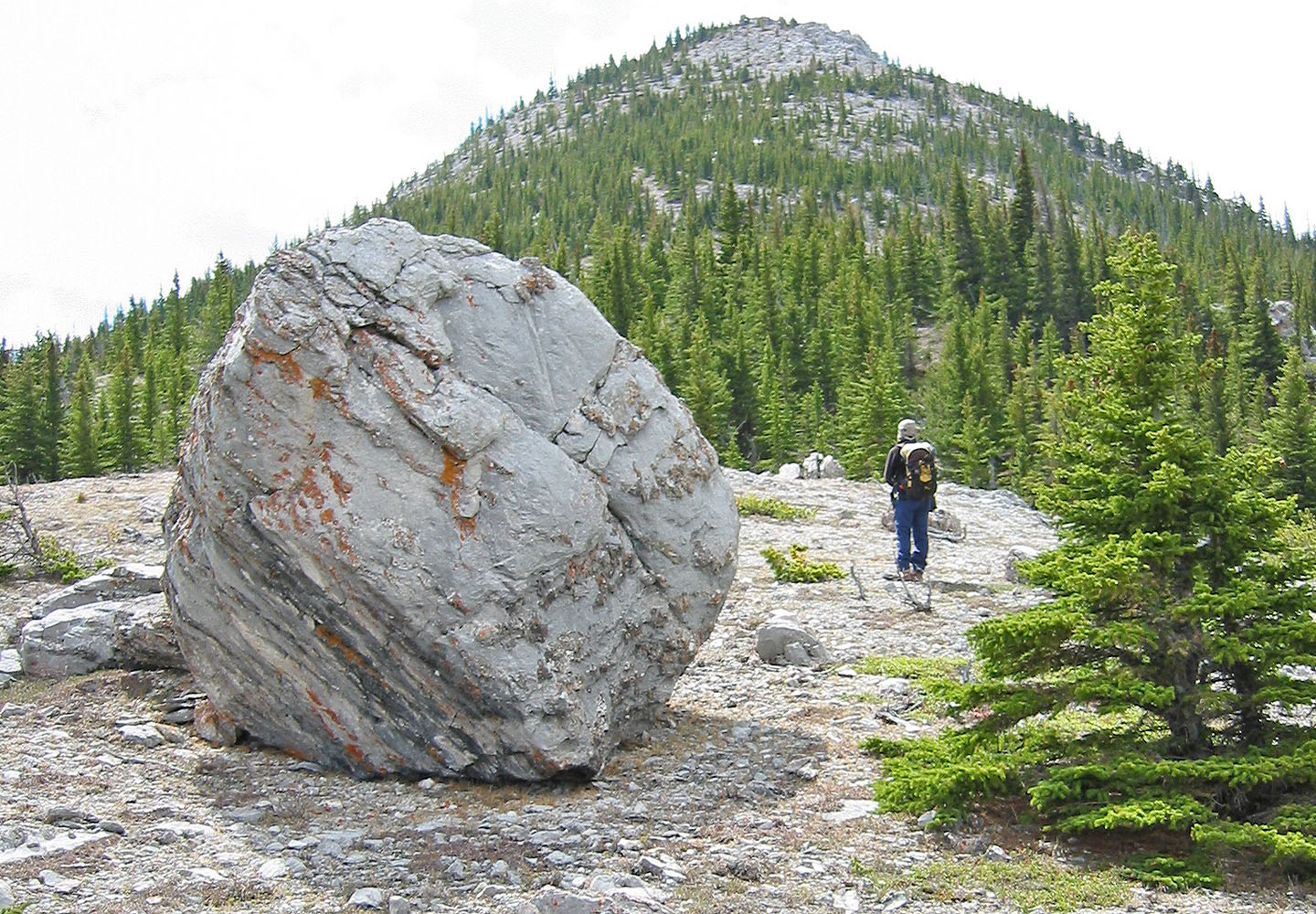 We passed a boulder on the shoulder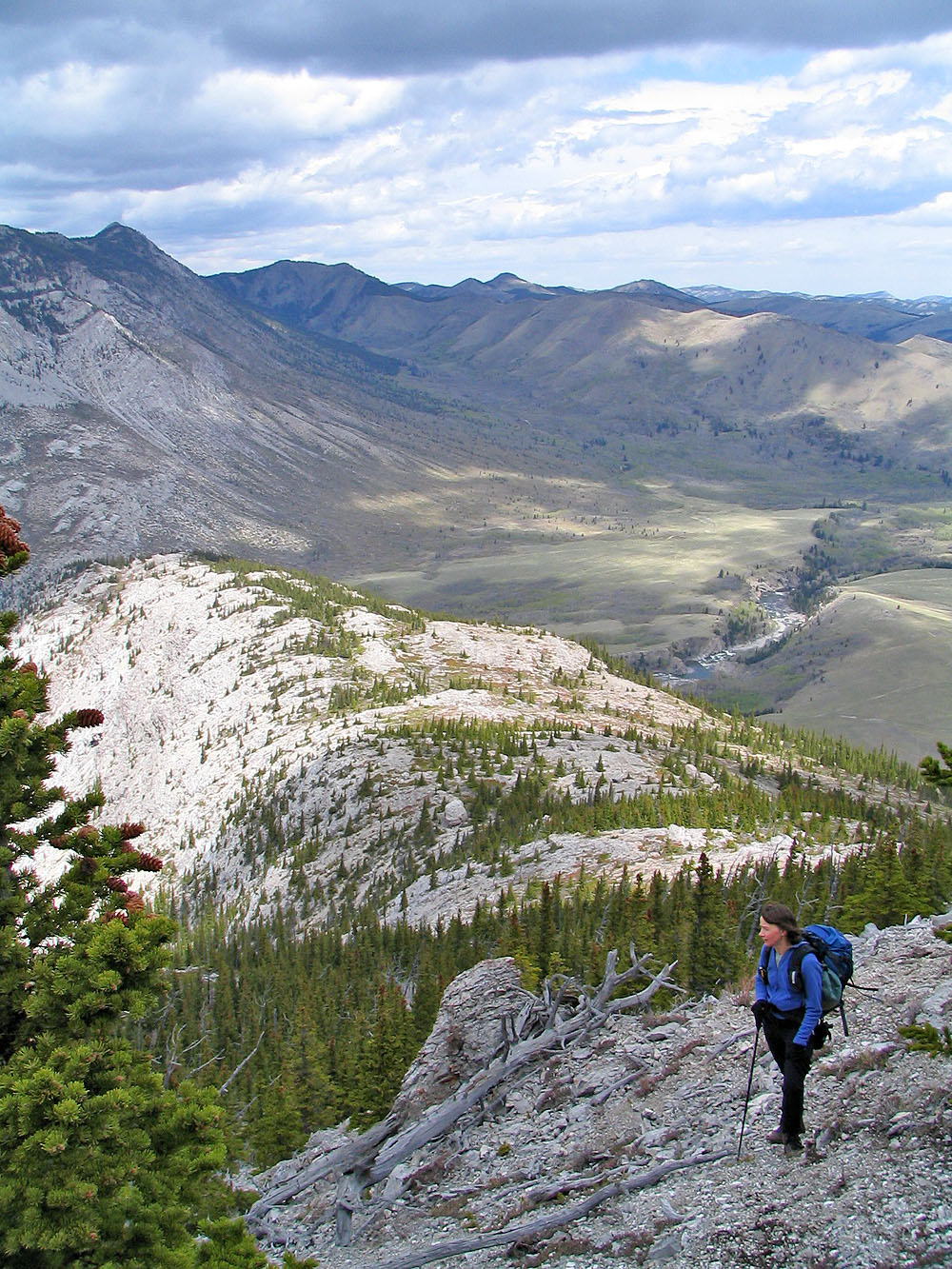 After leaving the shoulder, the ridge soon narrows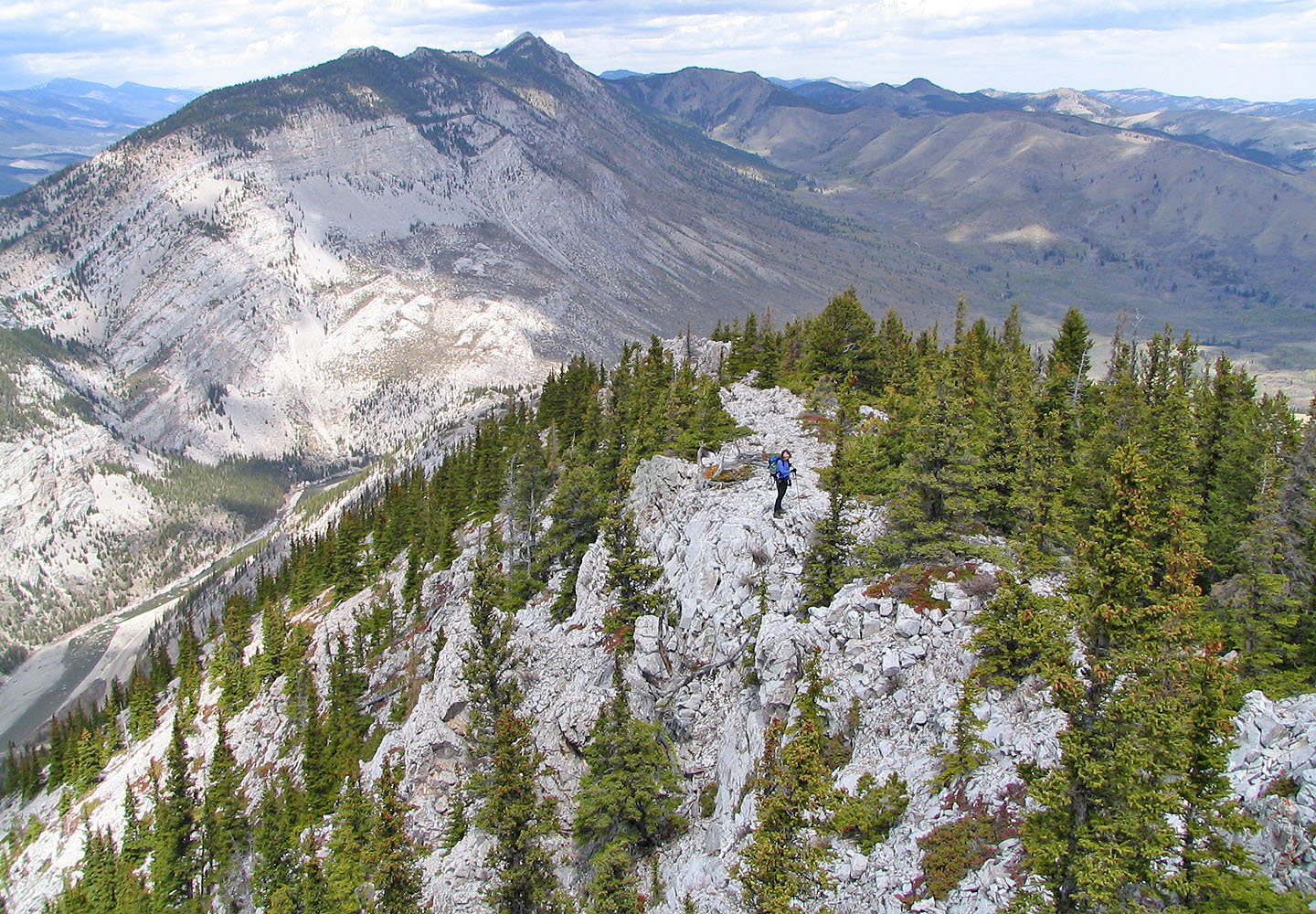 Behind us to the north, is Livingstone Fire Lookout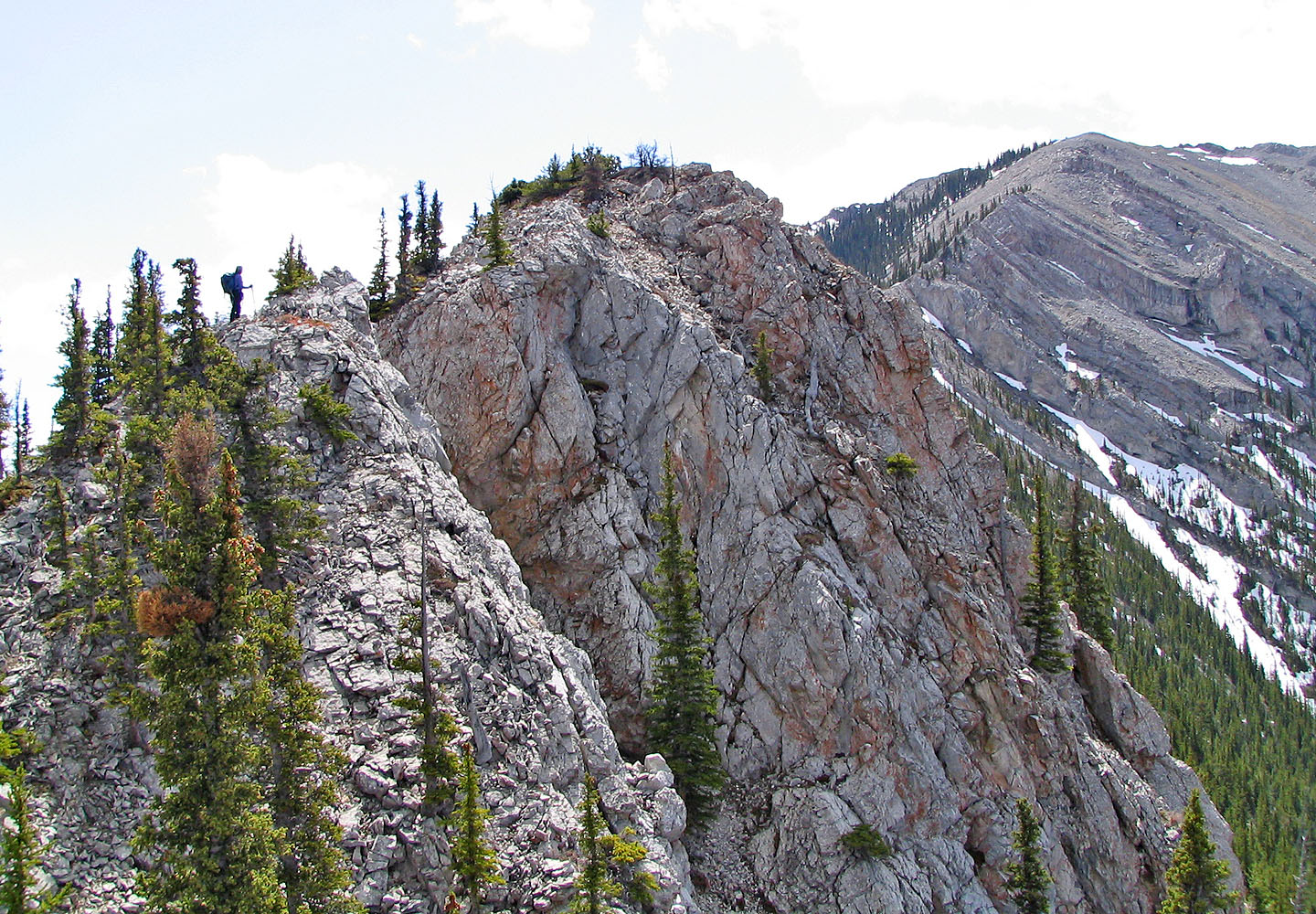 Looking around from an outcrop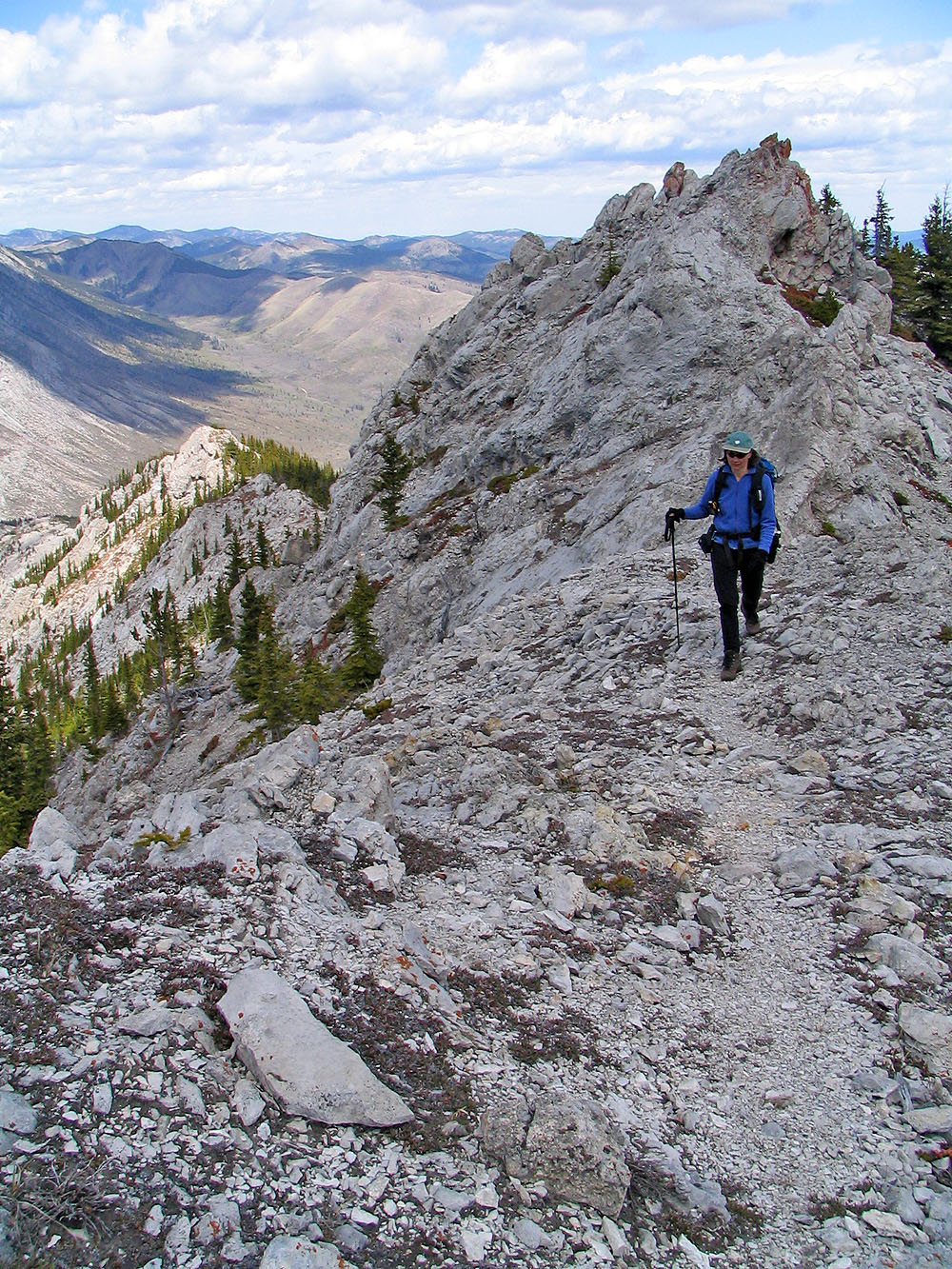 A trail bypasses an outcrop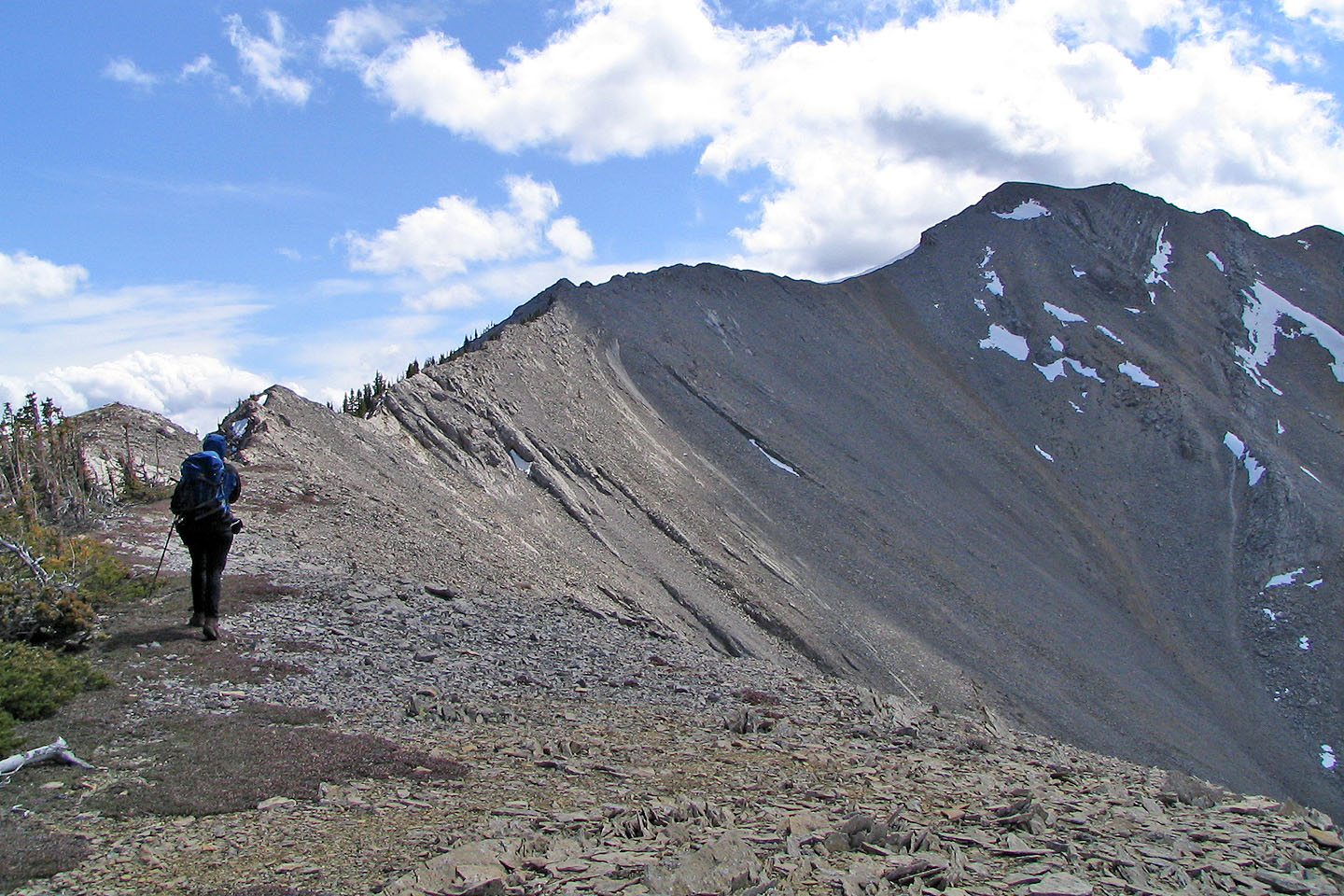 On the false summit, above the treeline, the way becomes clear. Note the two summits.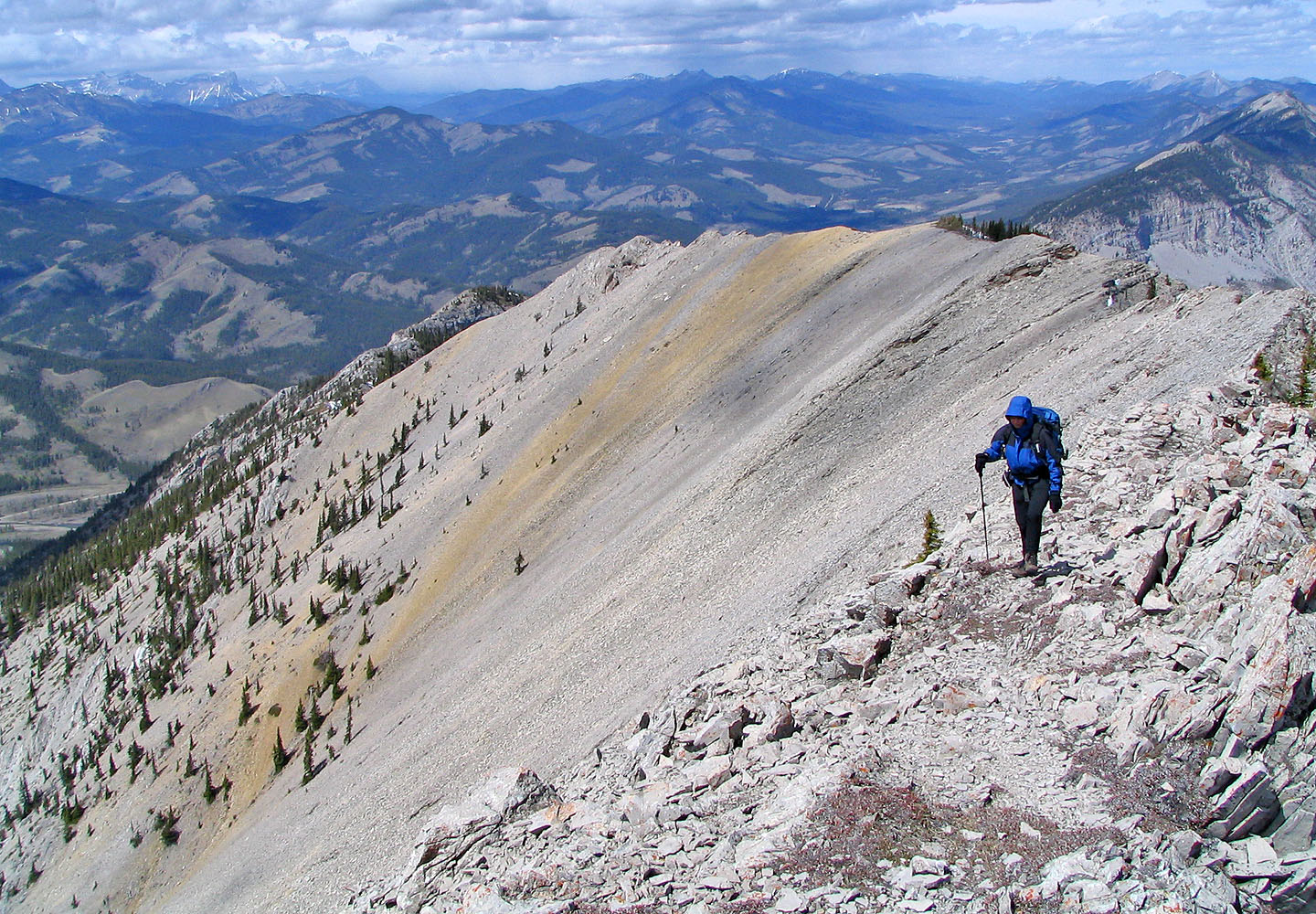 Looking back at the colorful ridge we traversed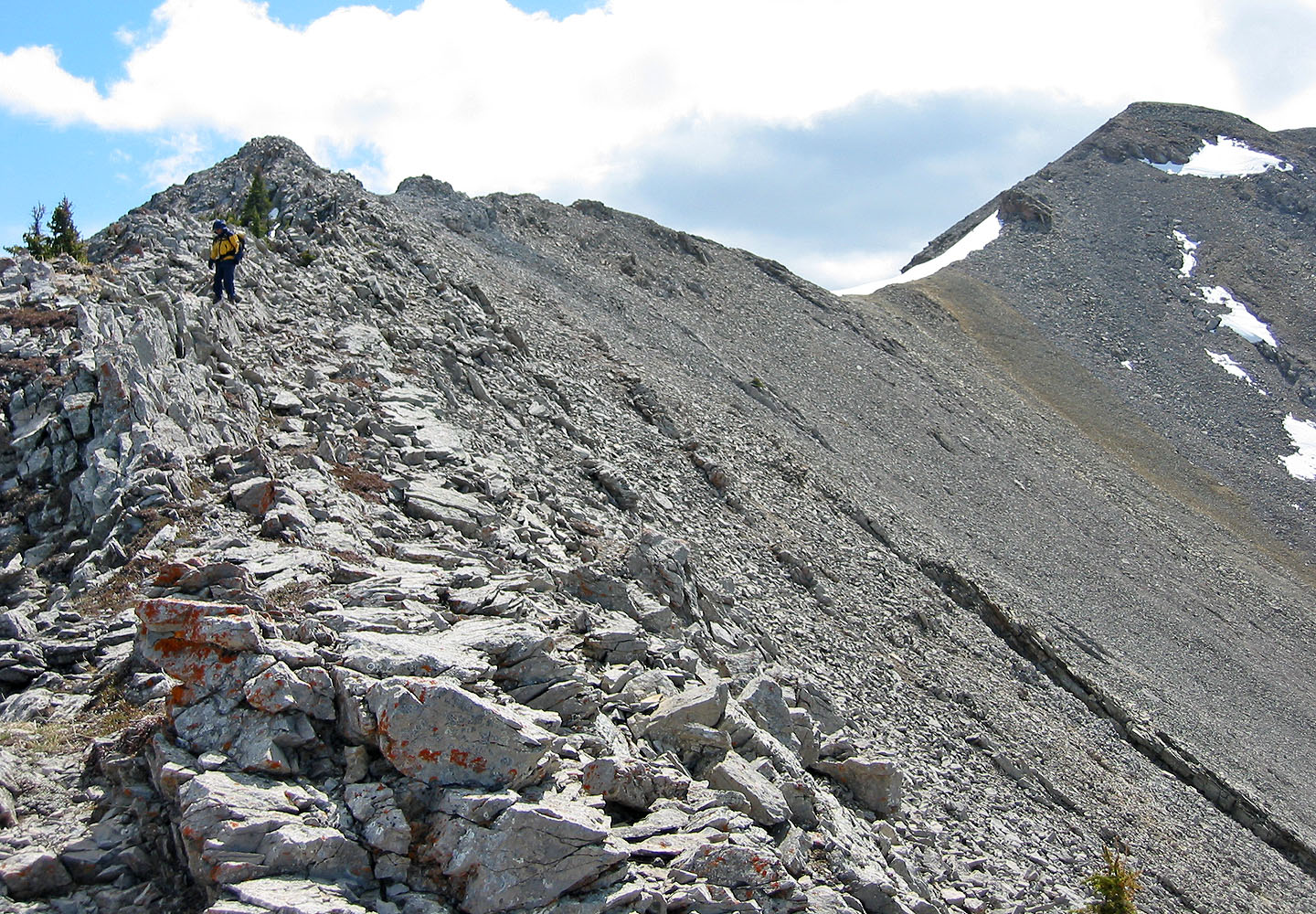 From here it's a walk to the summit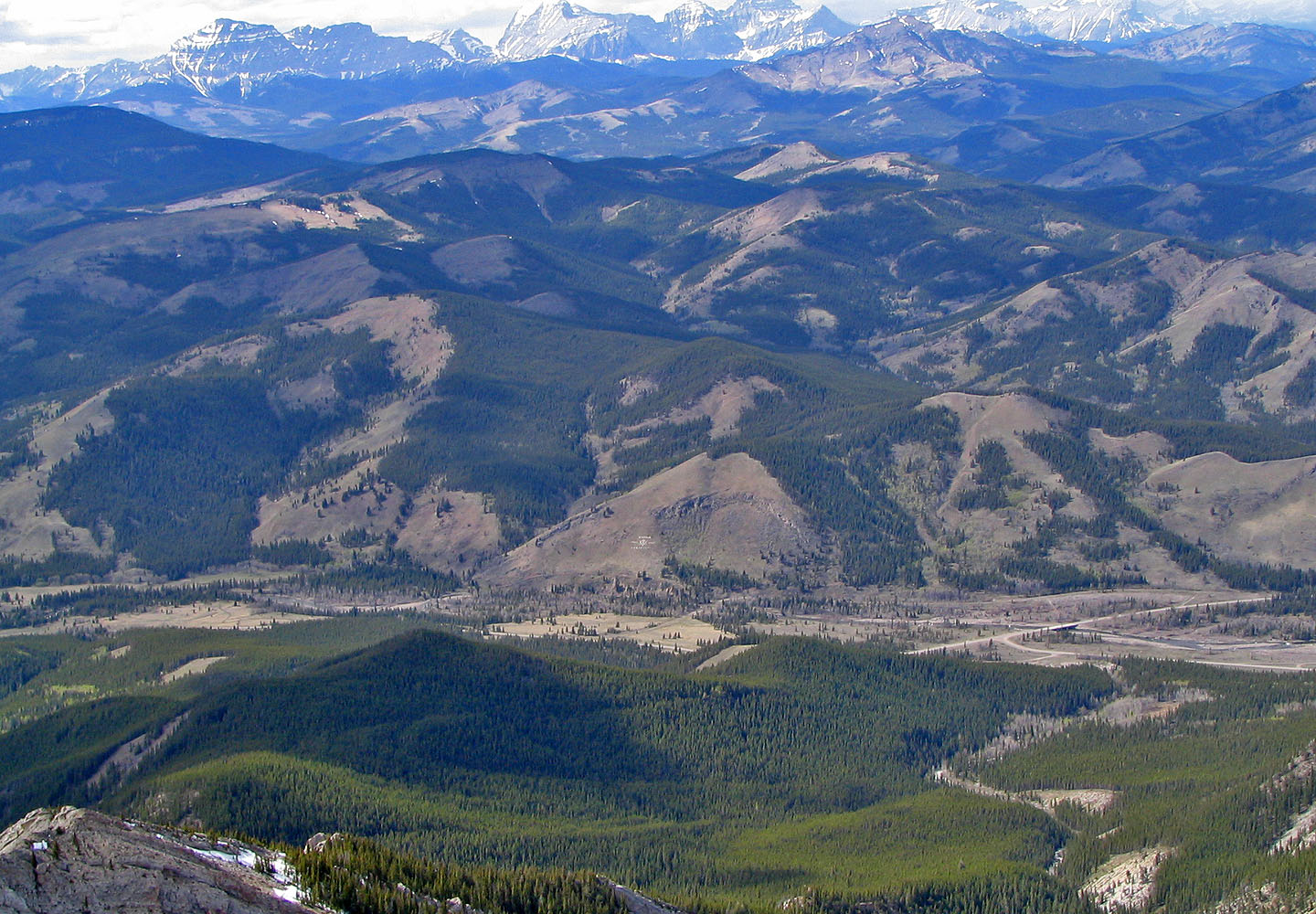 From the top we noticed a Canada Centennial display (bottom, centre). Mouse over
to zoom in.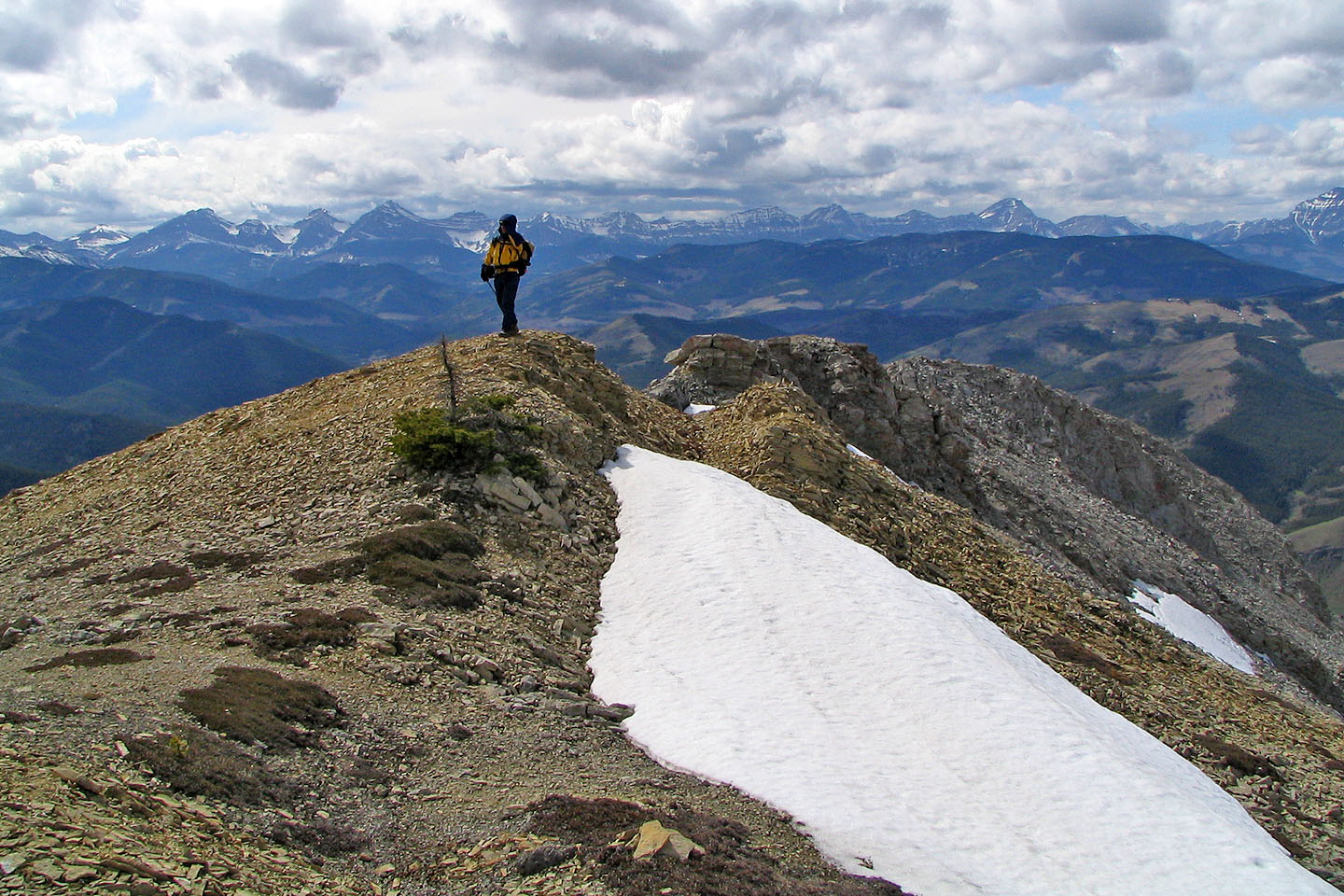 On the summit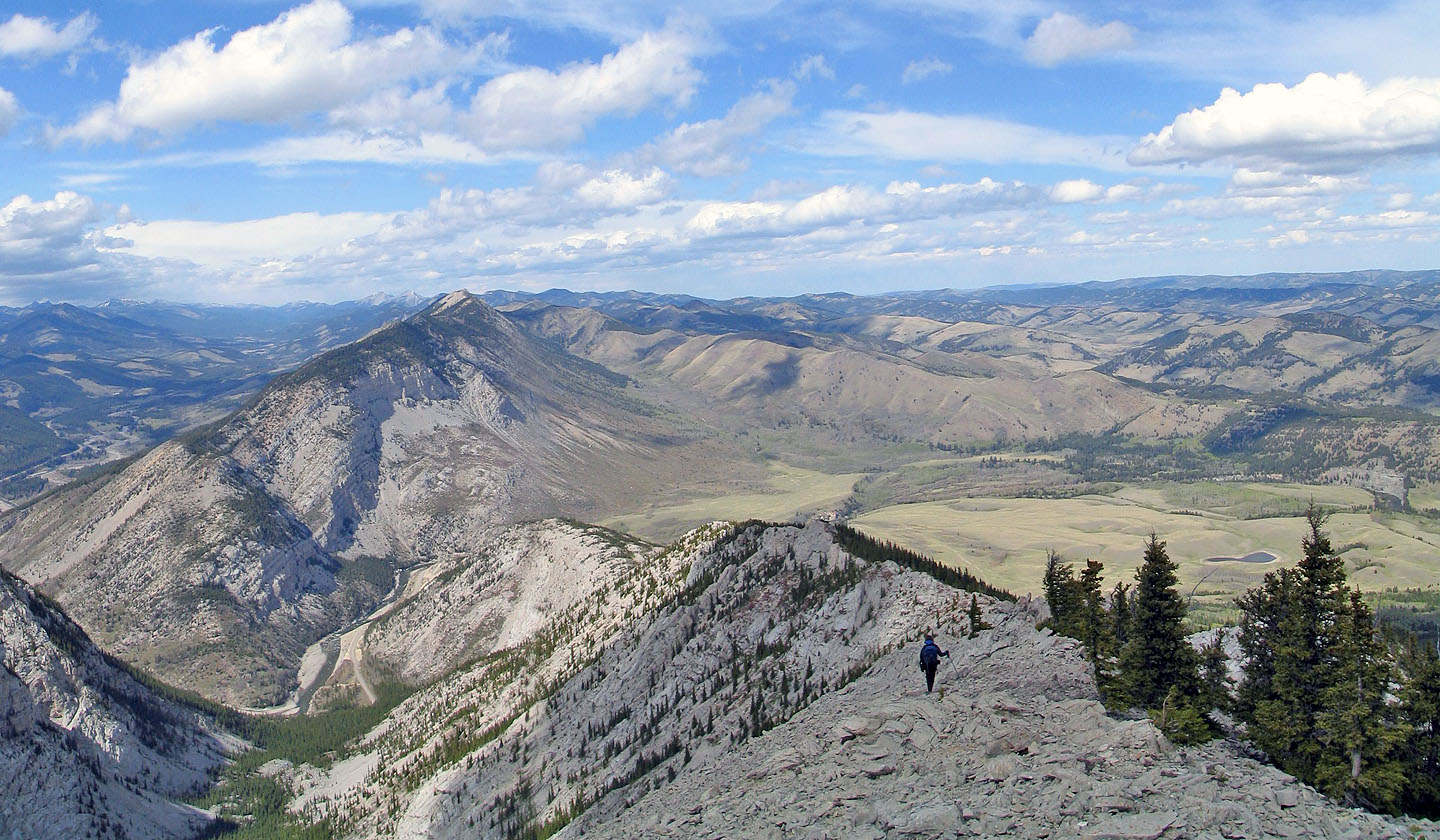 Heading back (click for a larger image)


360° view from the top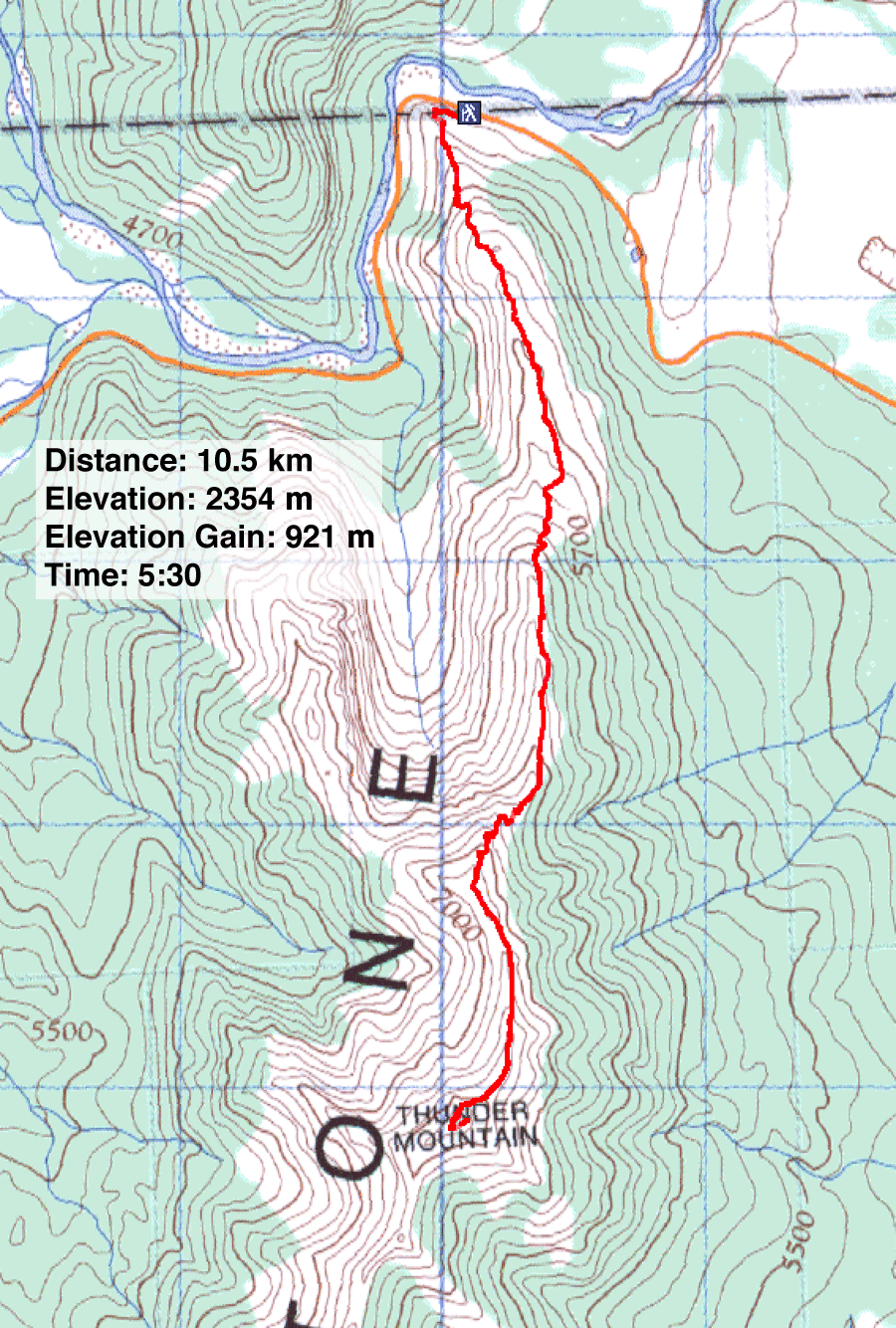 Maycroft 82 G16