bobspirko.ca | Home | Canada Trips | US Trips | Hiking | Snowshoeing | MAP | ABOUT

Mount Gladstone
Castle Wilderness, Alberta
October 8, 2005
Dinah Kruze and I joined Andrew Nugara and Linda Breton in ascending Mount Gladstone. Thankfully Linda had both researched and searched for the route up this peak; we had only to follow her lead. This was her third try up Gladstone and her route was fine. Nor could we have picked a nicer fall day to bag it.
Using footpaths, a horse trail and a 4x4 road – which crossed Mill Creek a few times – we eventually made it to the southwest slopes of Gladstone. From there it was essentially a steep hike to the summit, although Andrew left us briefly to explore a scramble route. Coming down from the summit, we made use of a scree gully for a fast descent.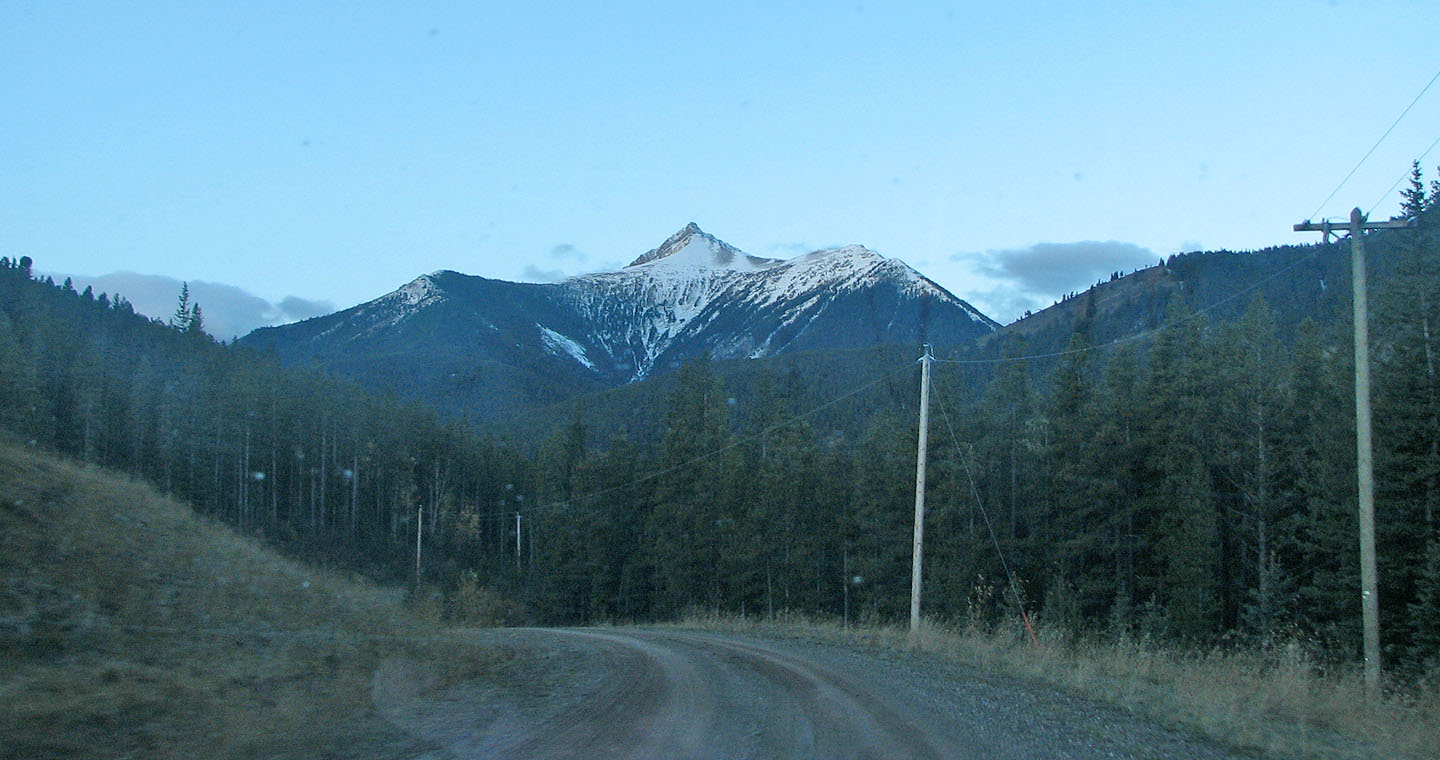 Mount Gladstone seen en route to the trailhead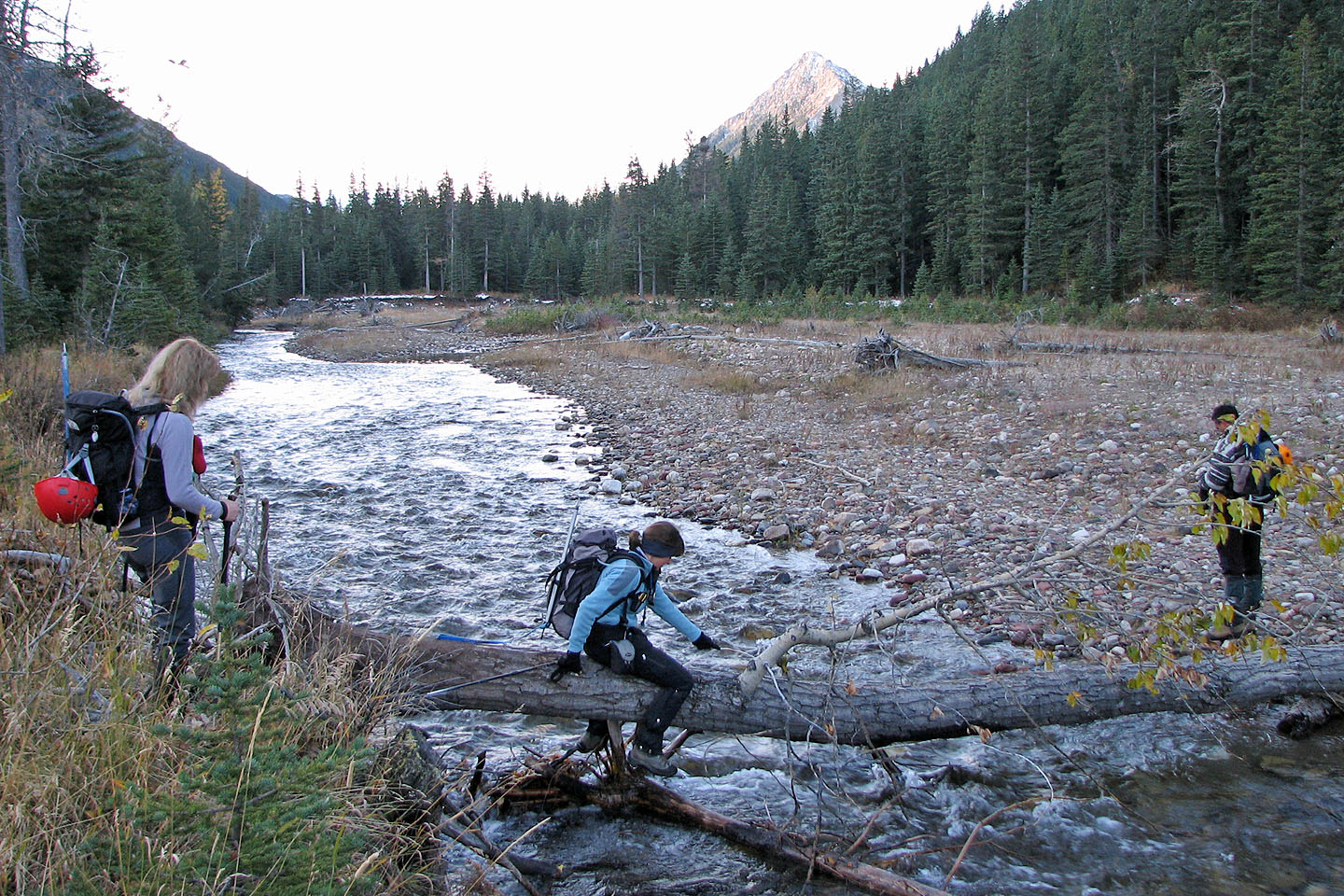 Our first crossing of Mill Creek

Looking for the next place to cross Mill Creek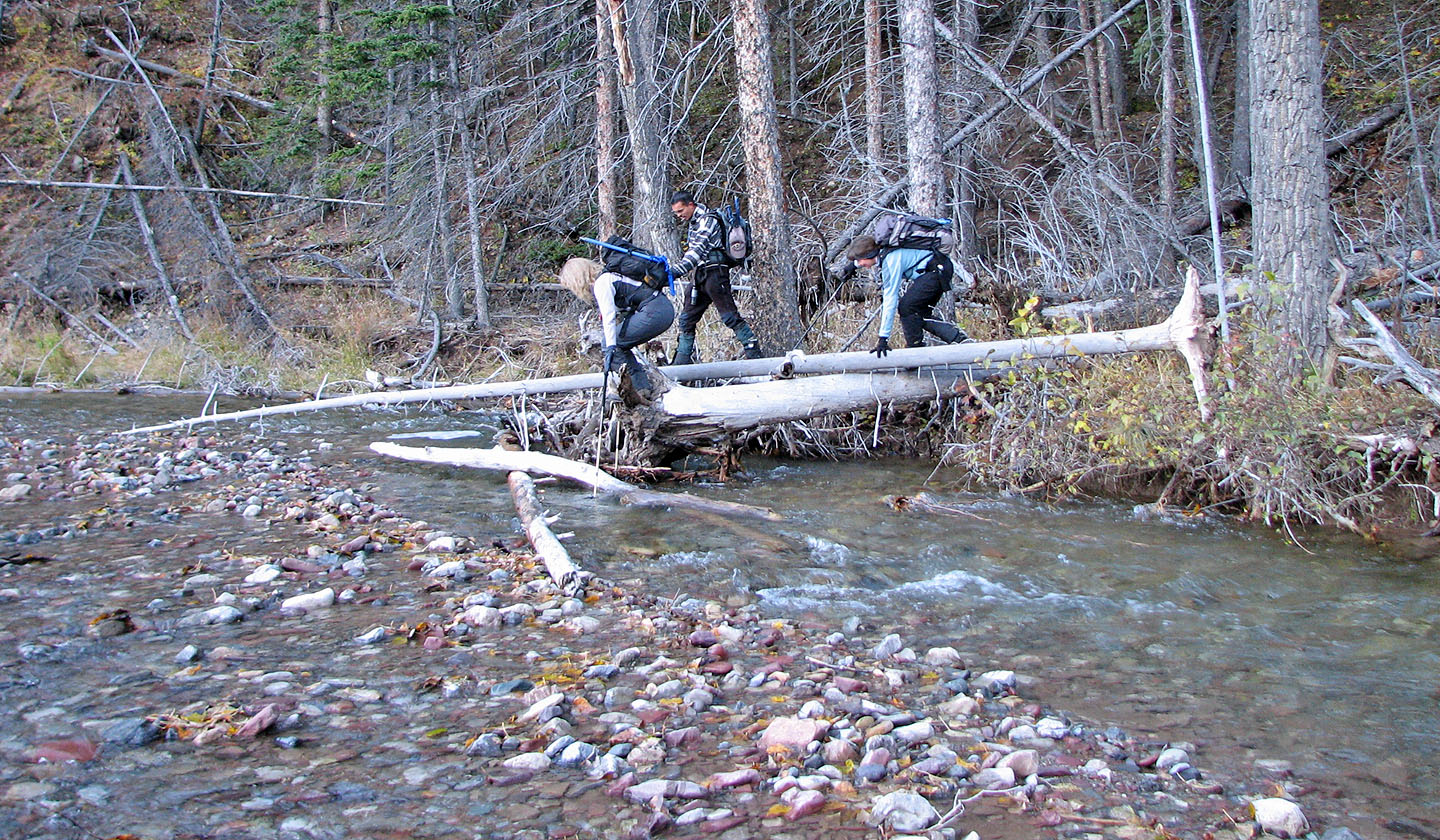 Using logs to cross the creek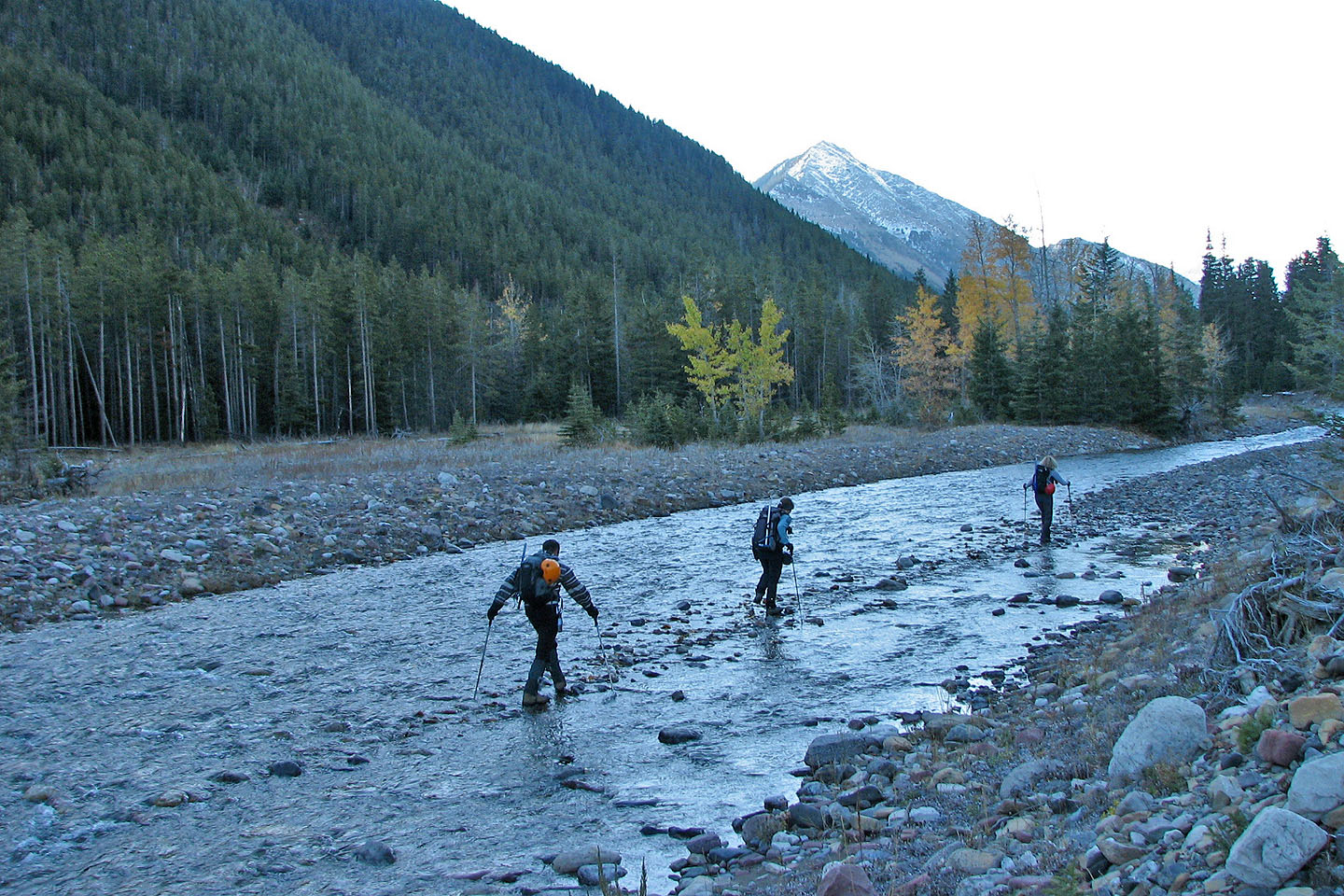 Using stepping stones to ford the creek just before the horse trail

After leaving the horse trail, Mount Gladstone appeared in the distance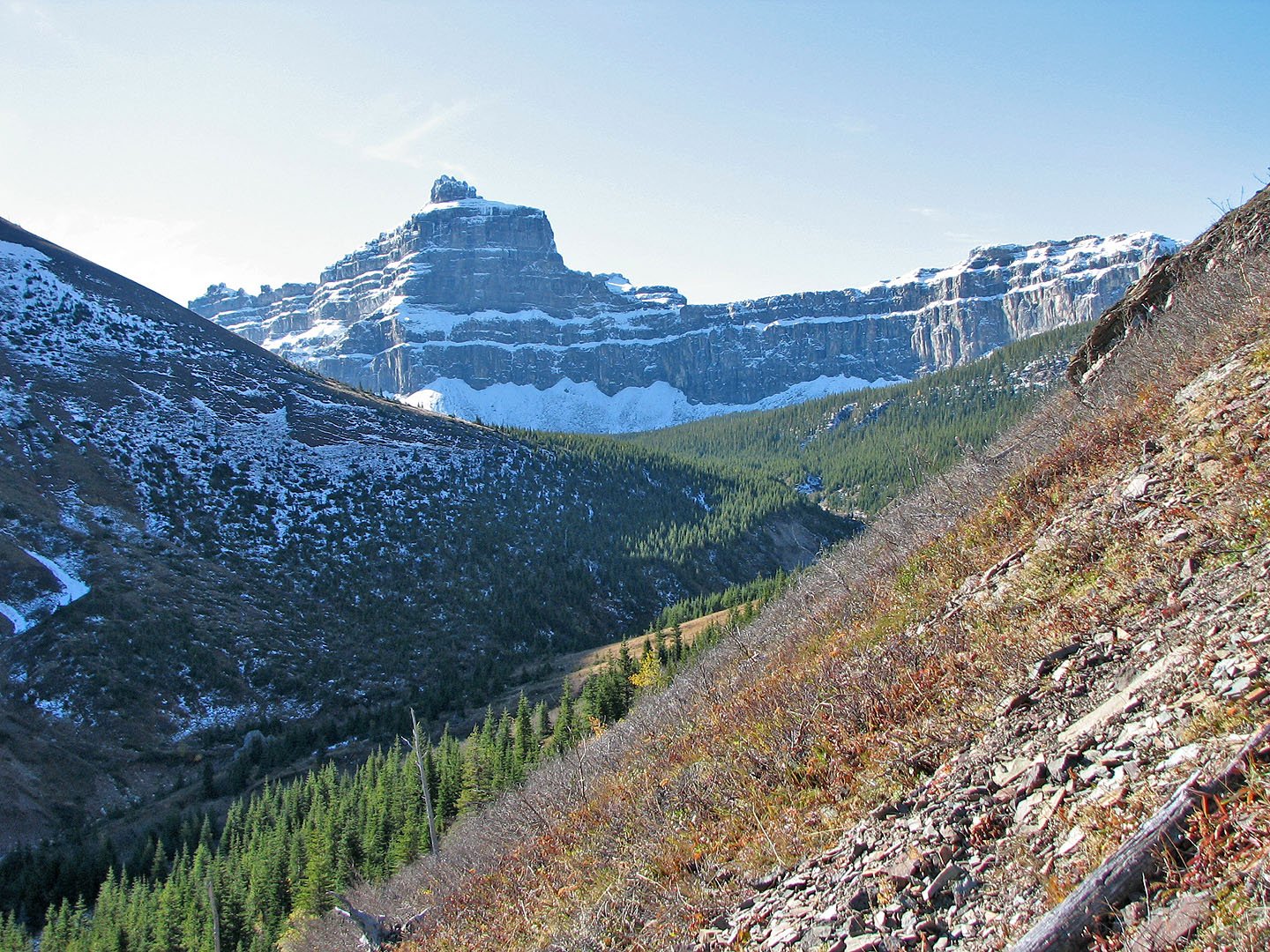 Castle Peak from the lower slopes of Mount Gladstone (mouse over for a close-up)

Dinah and Linda make their way up to the ridge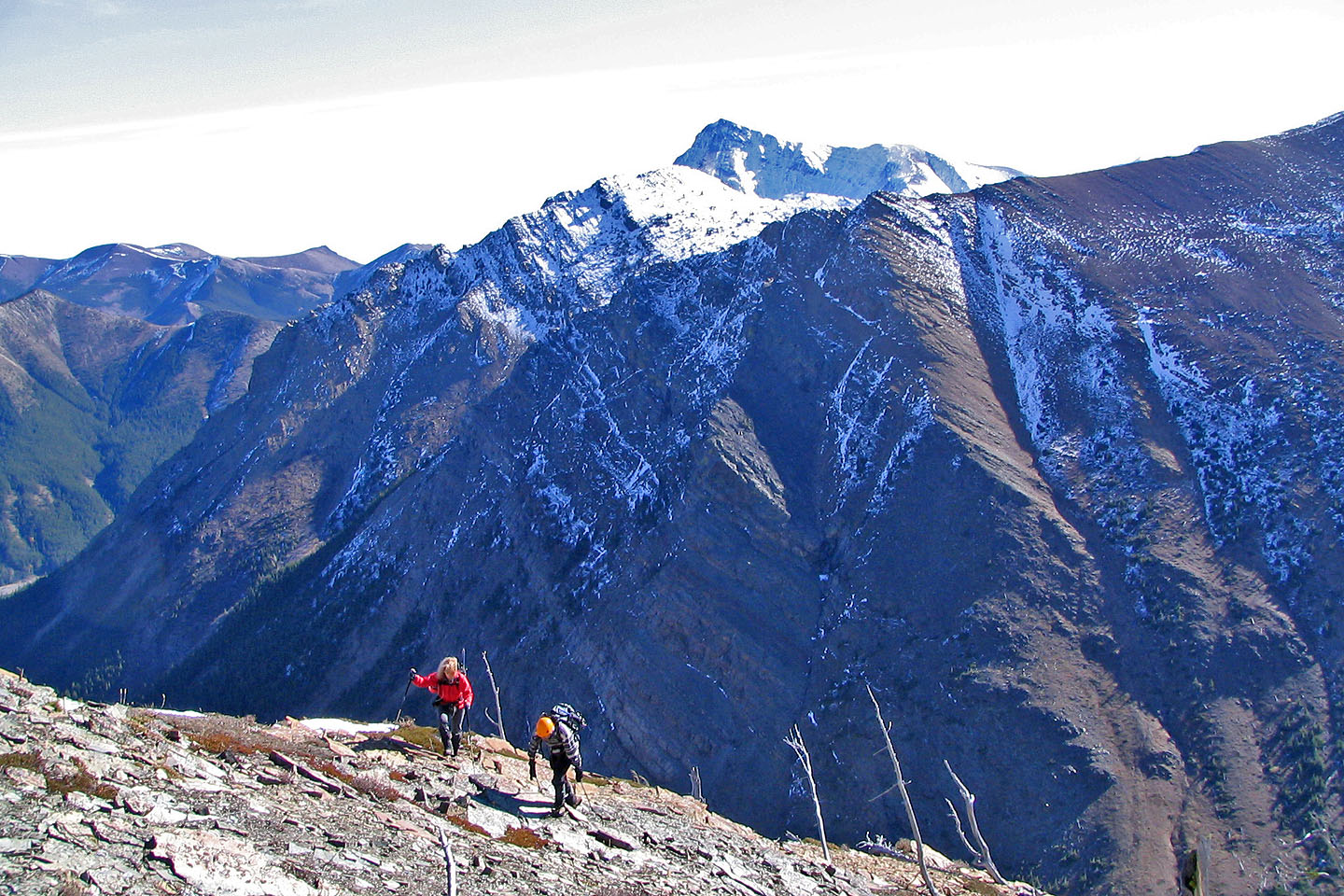 Typical terrain on the ridge ascent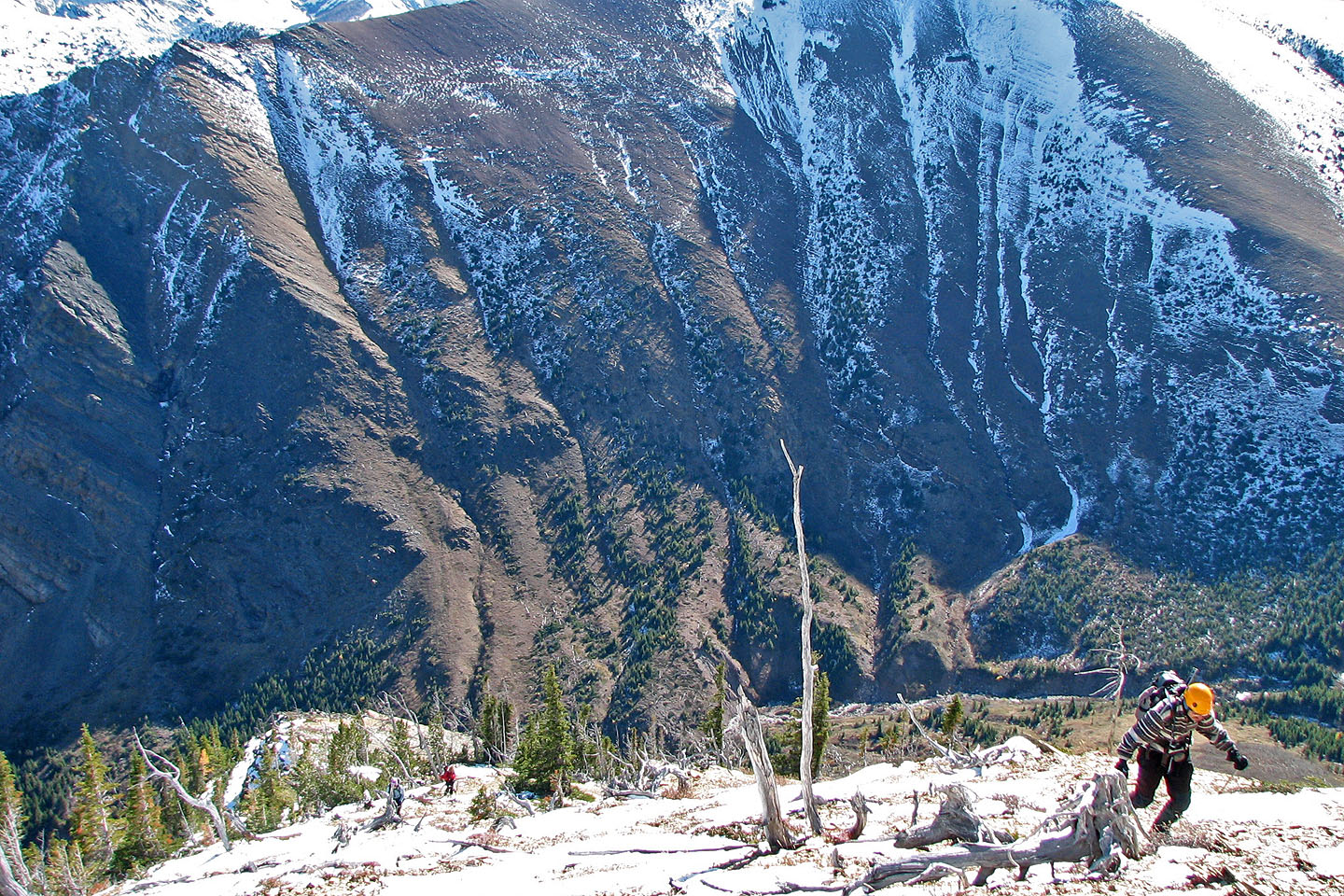 Dinah and Linda follow far below Andrew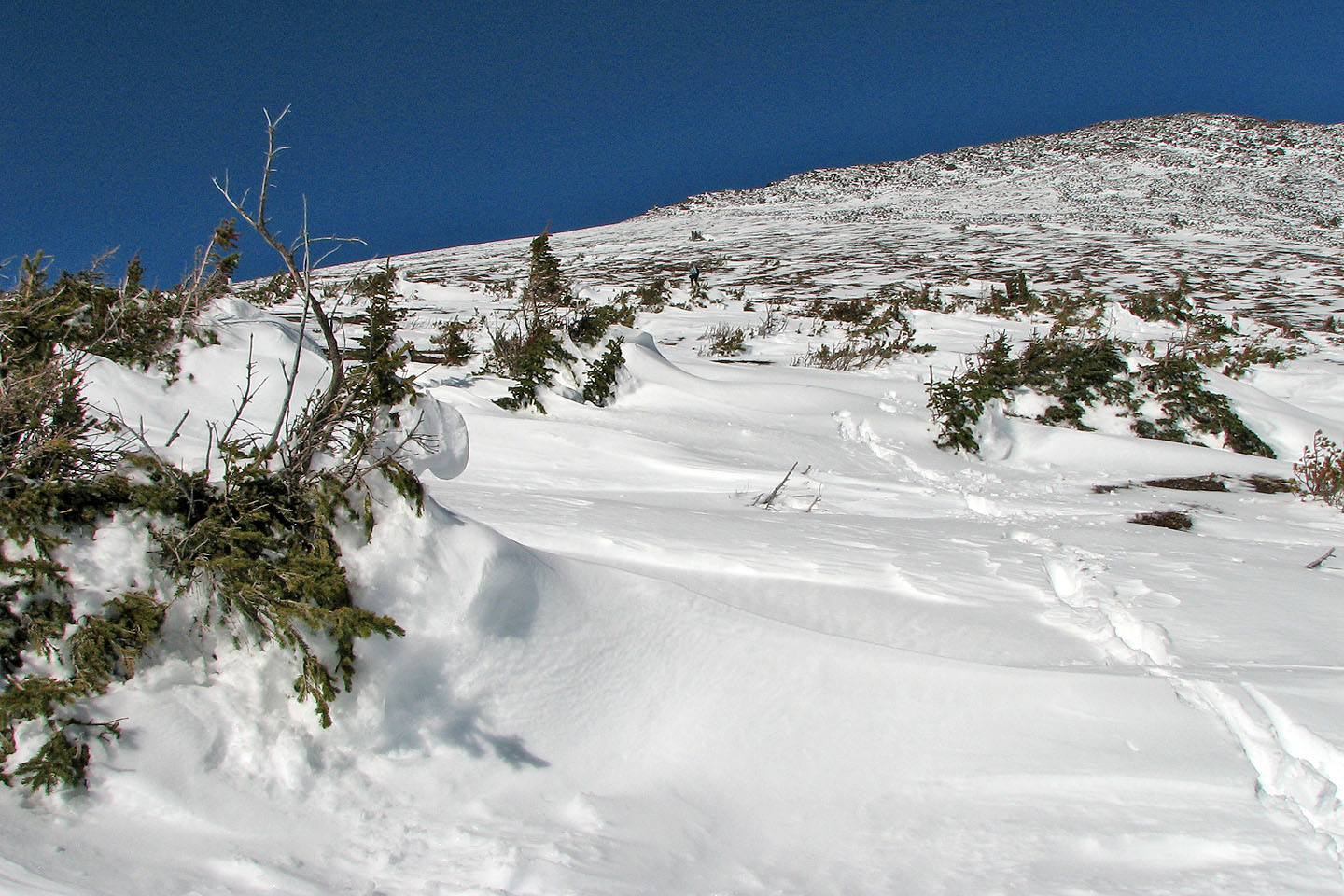 Summit is on the right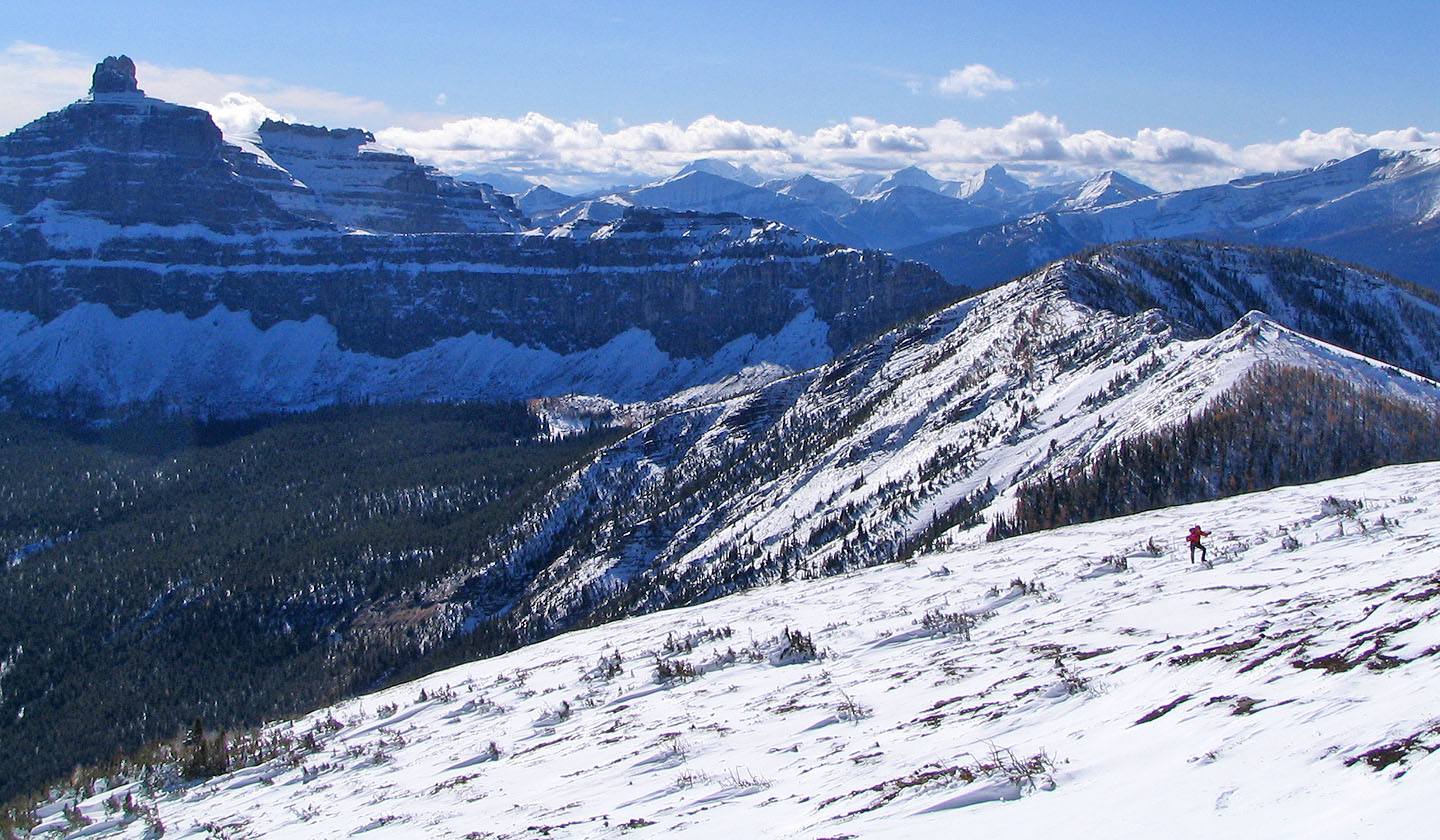 Linda (lower right) is a speck on the broad slope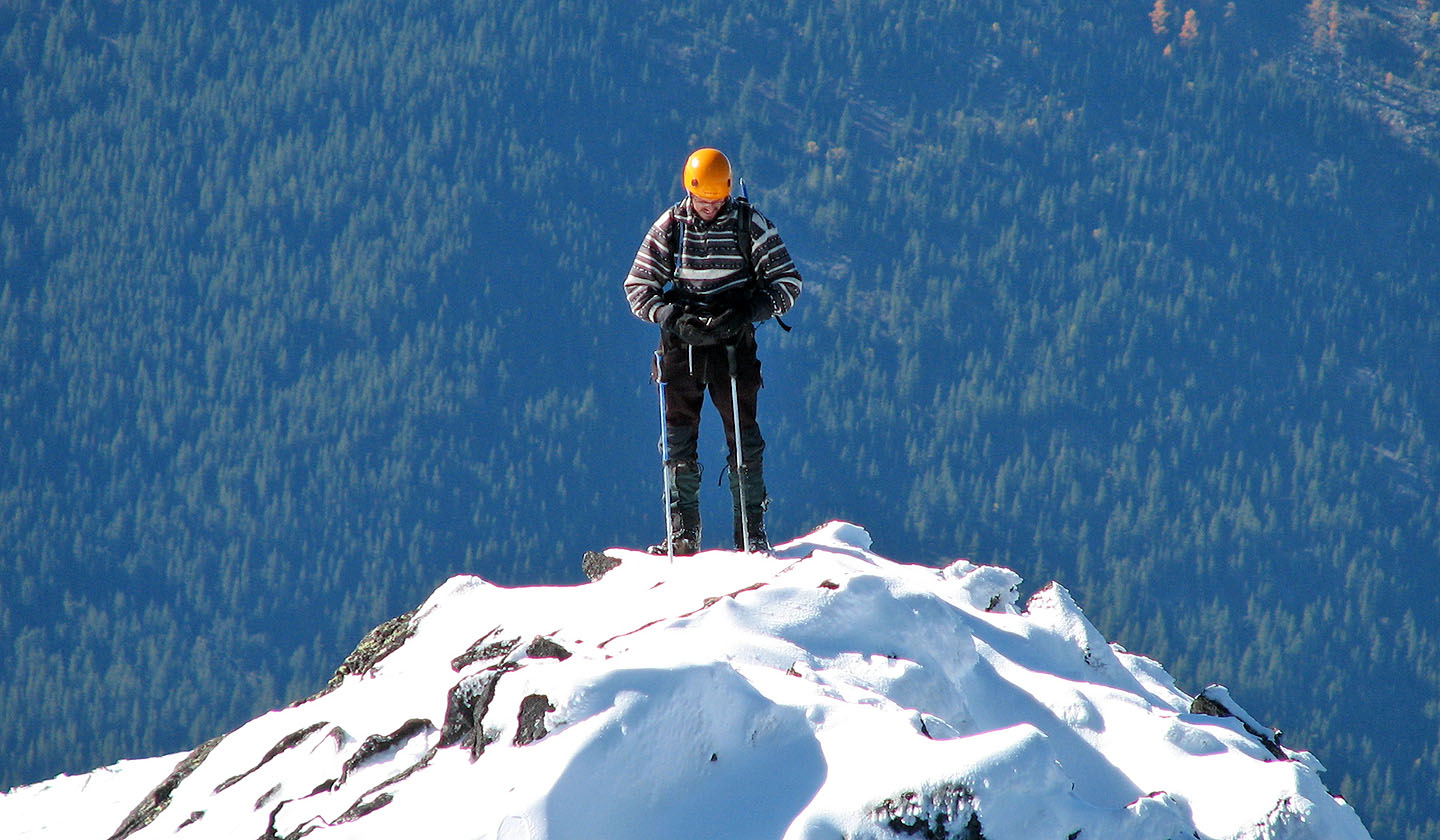 Andrew pauses on a high point on the ridge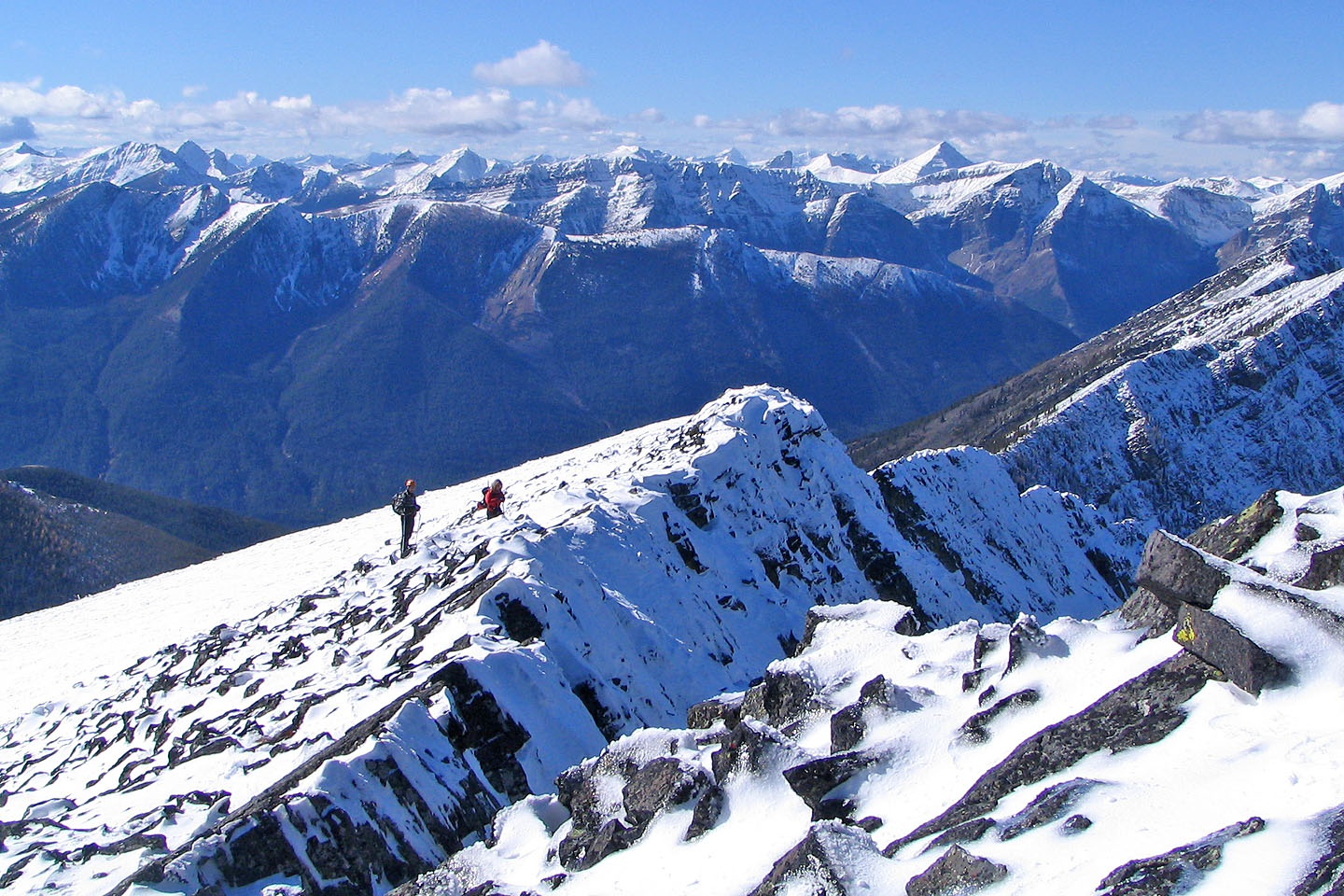 Looking back from the summit as Andrew and Linda made their way up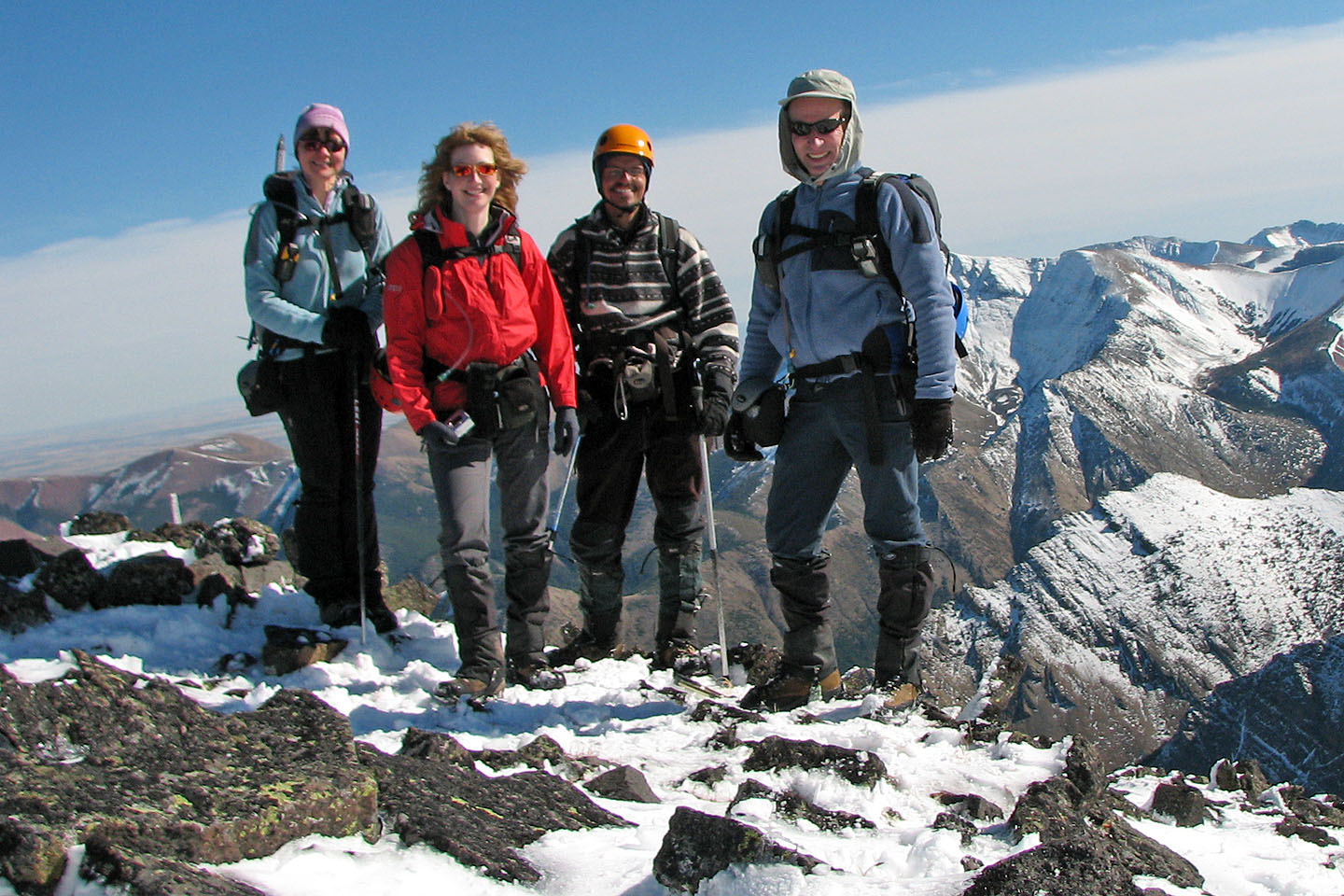 On the summit: Dinah, Linda, Andrew and me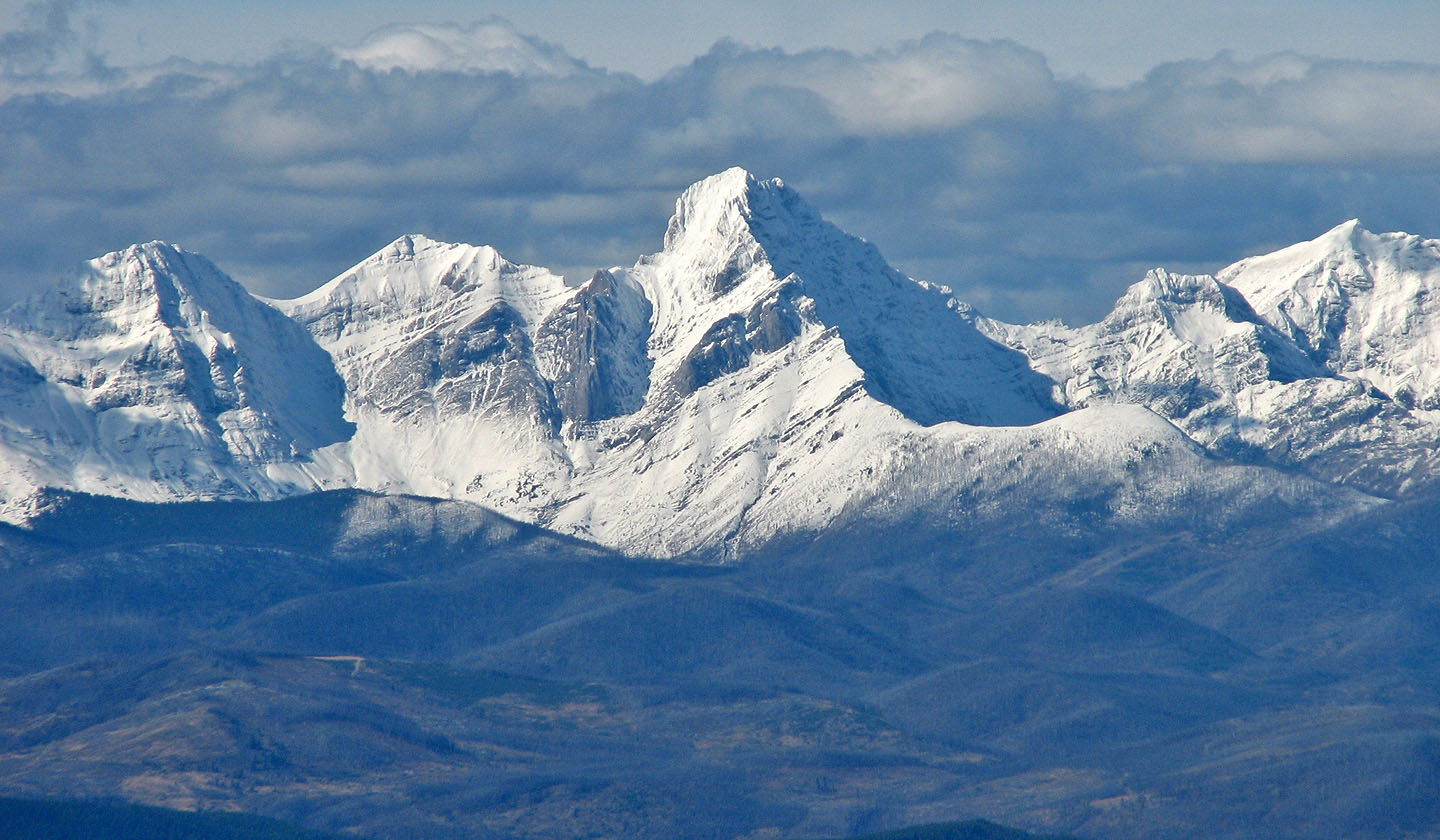 Tornado Mountain lies northwest 80 km away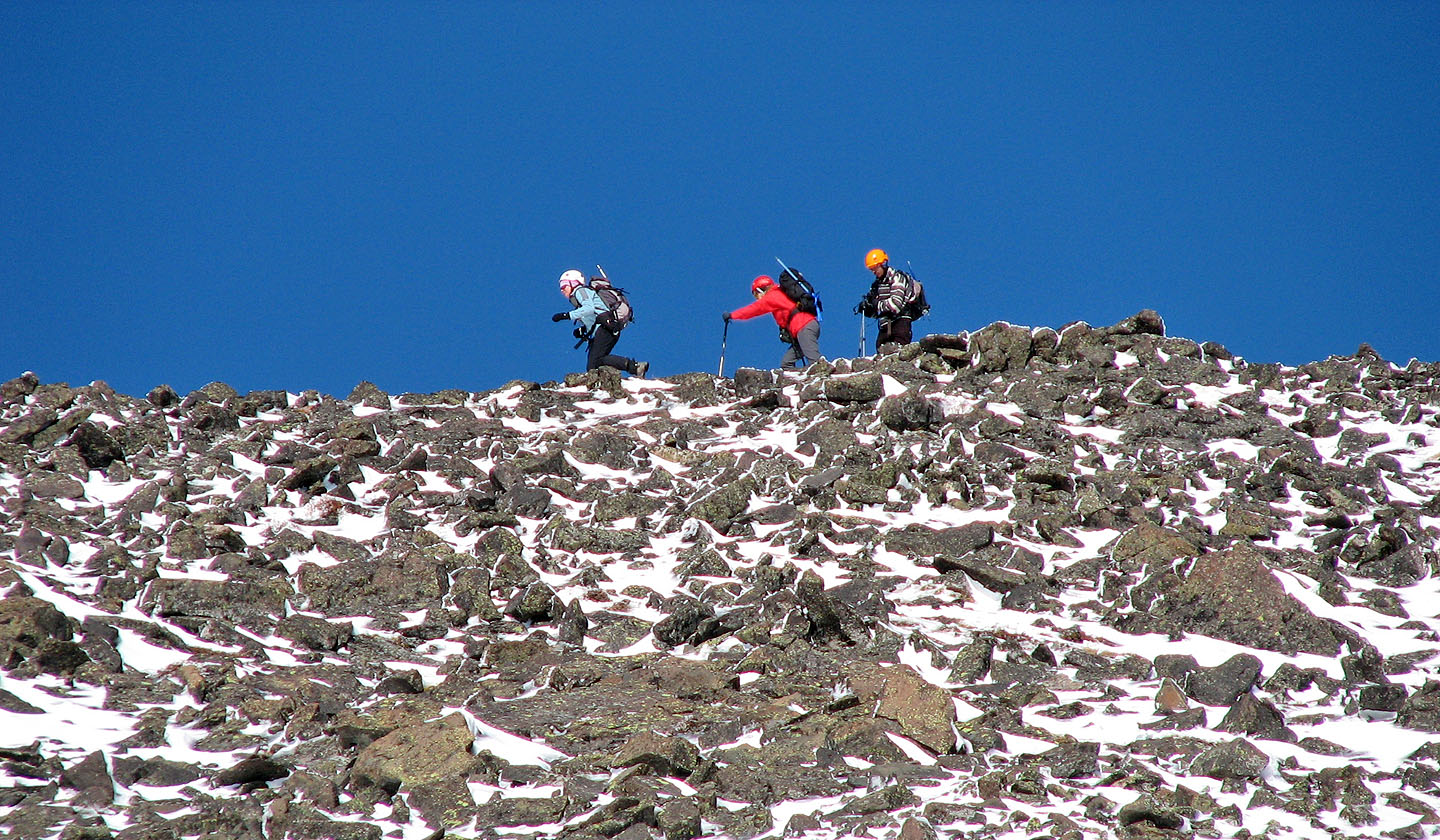 Coming down from the summit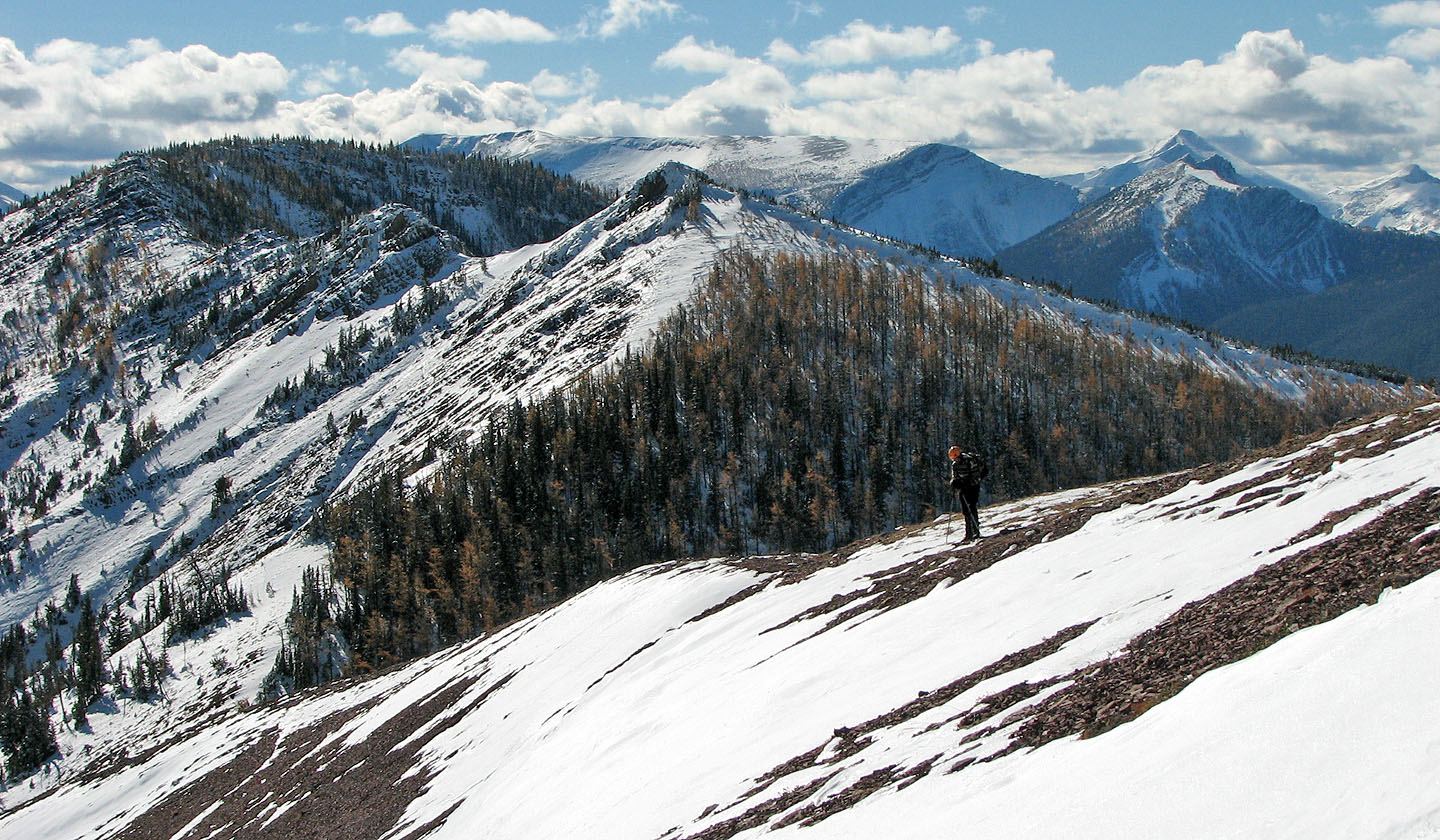 Andrew above the scree slope. The treed ridge on the left is North Castle.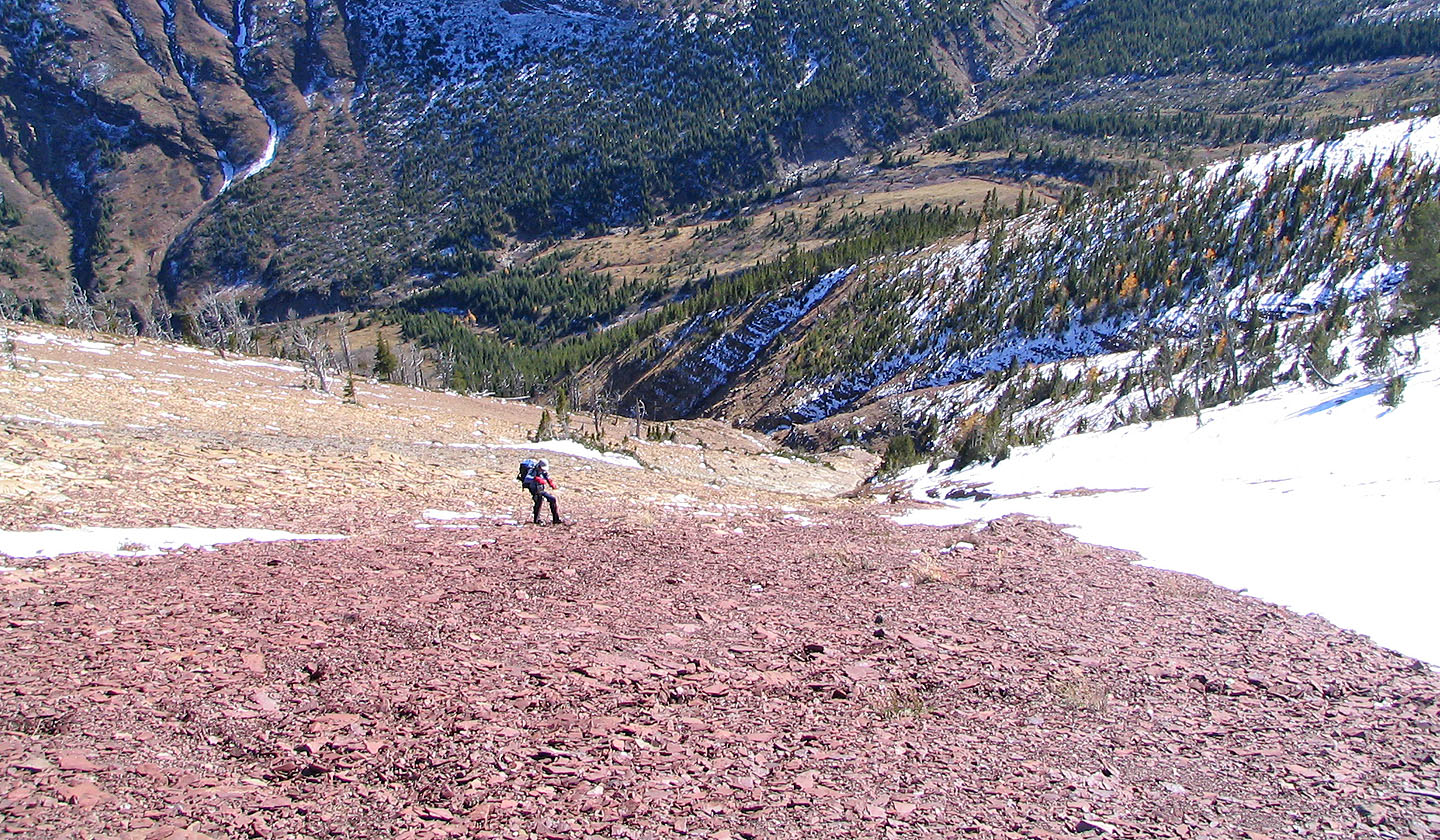 Heading down the scree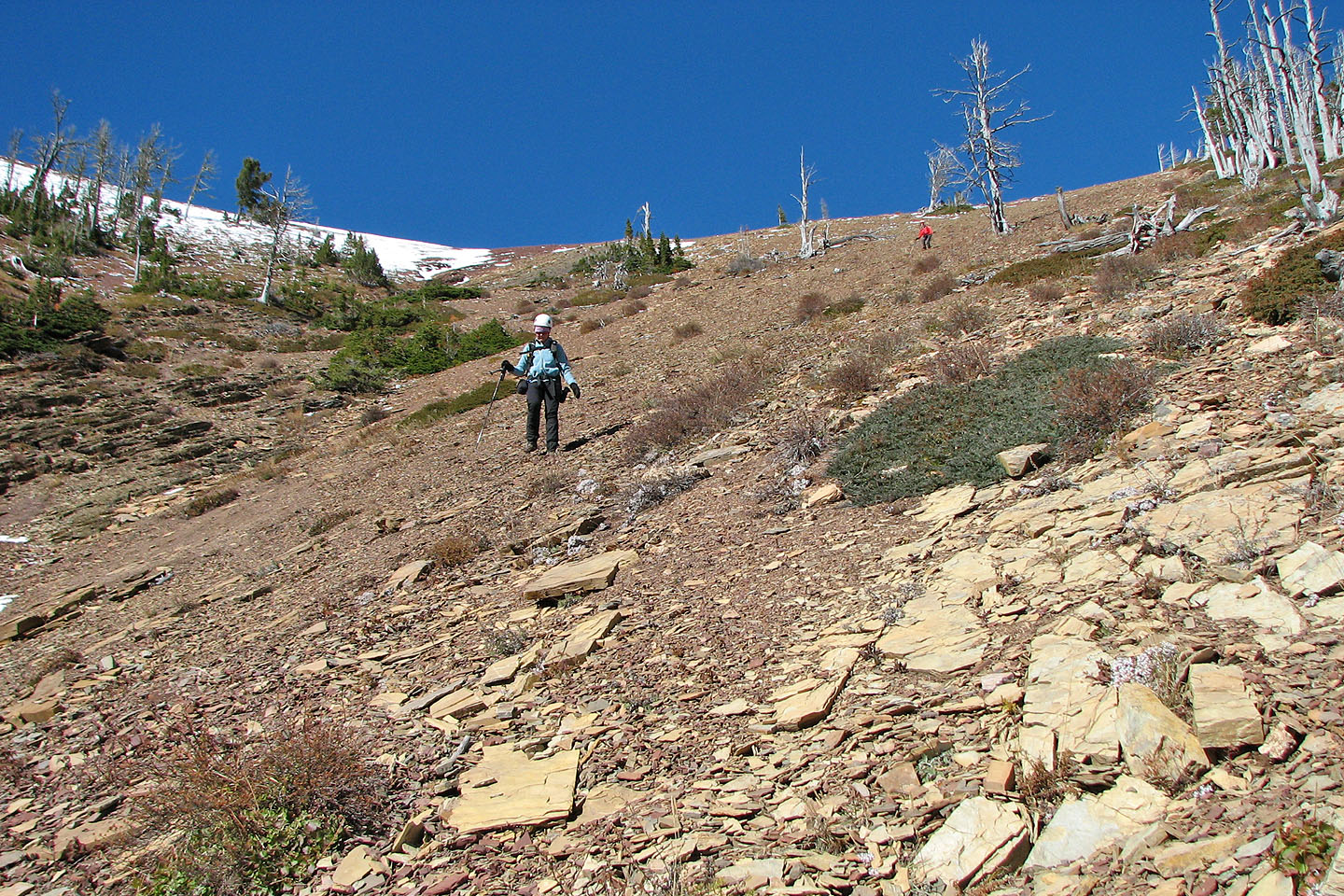 We quickly reached the slopes above Mill Creek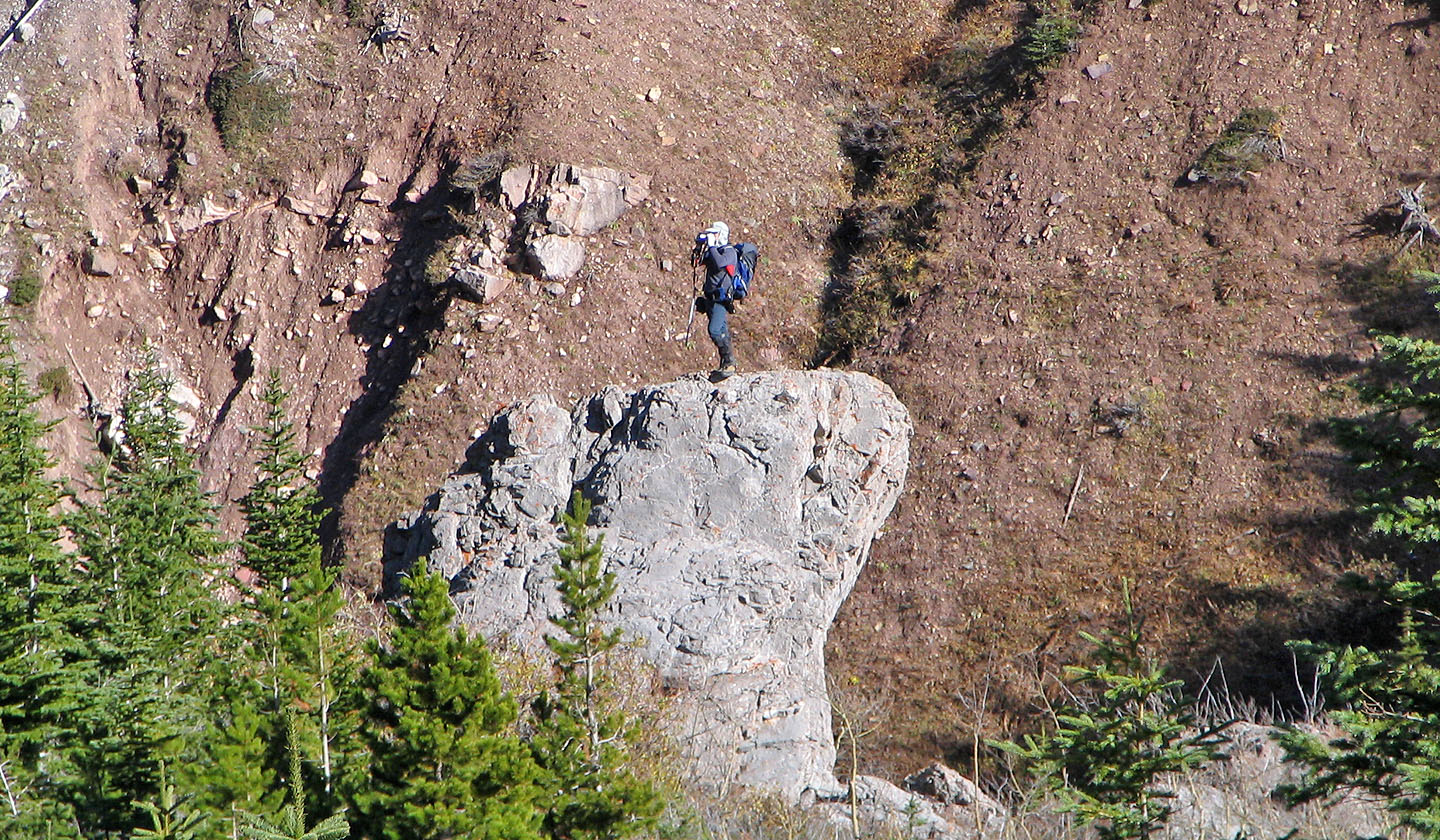 I found a high perch to take photos from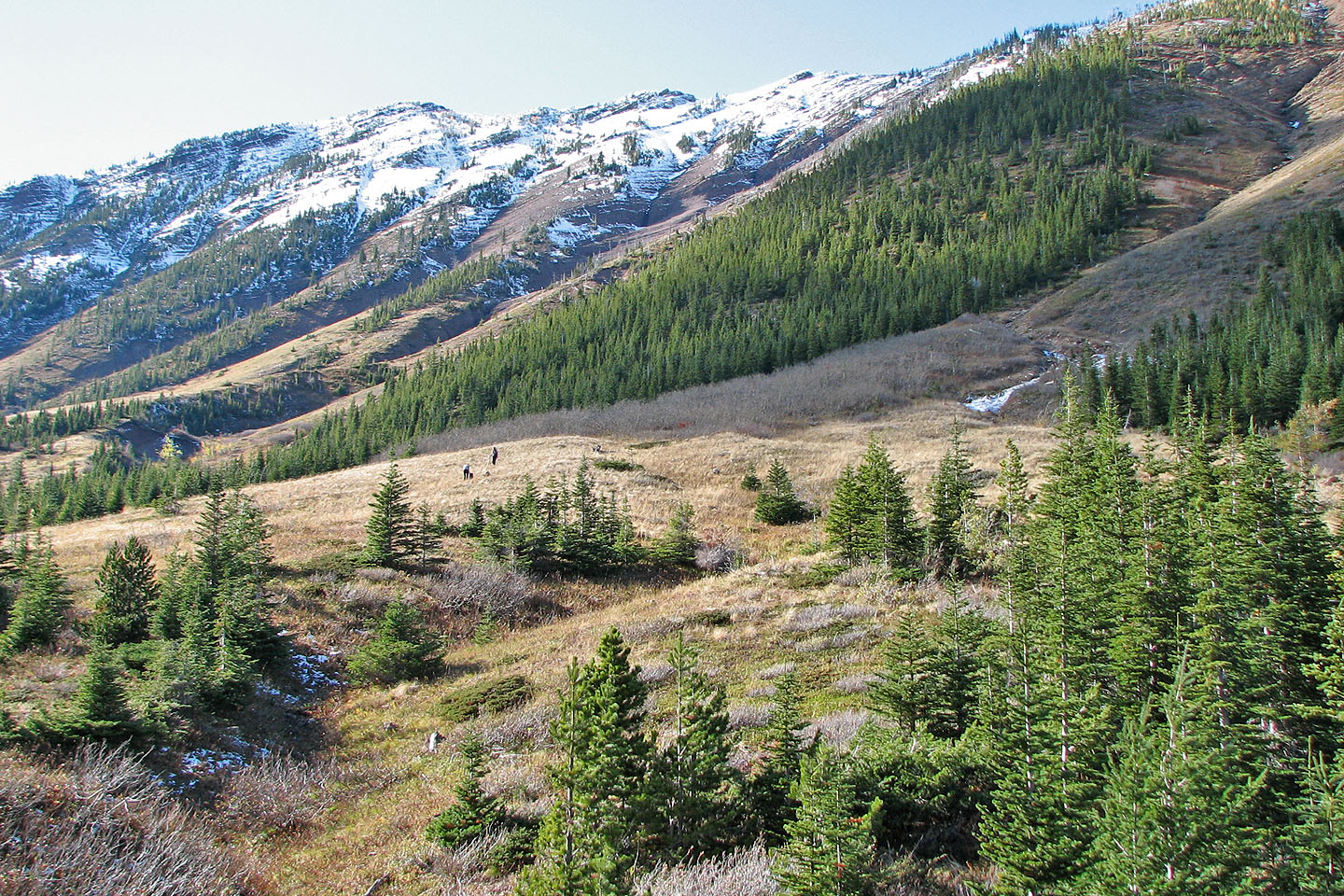 Dinah and Linda (specks left of centre) after descending the gully on the right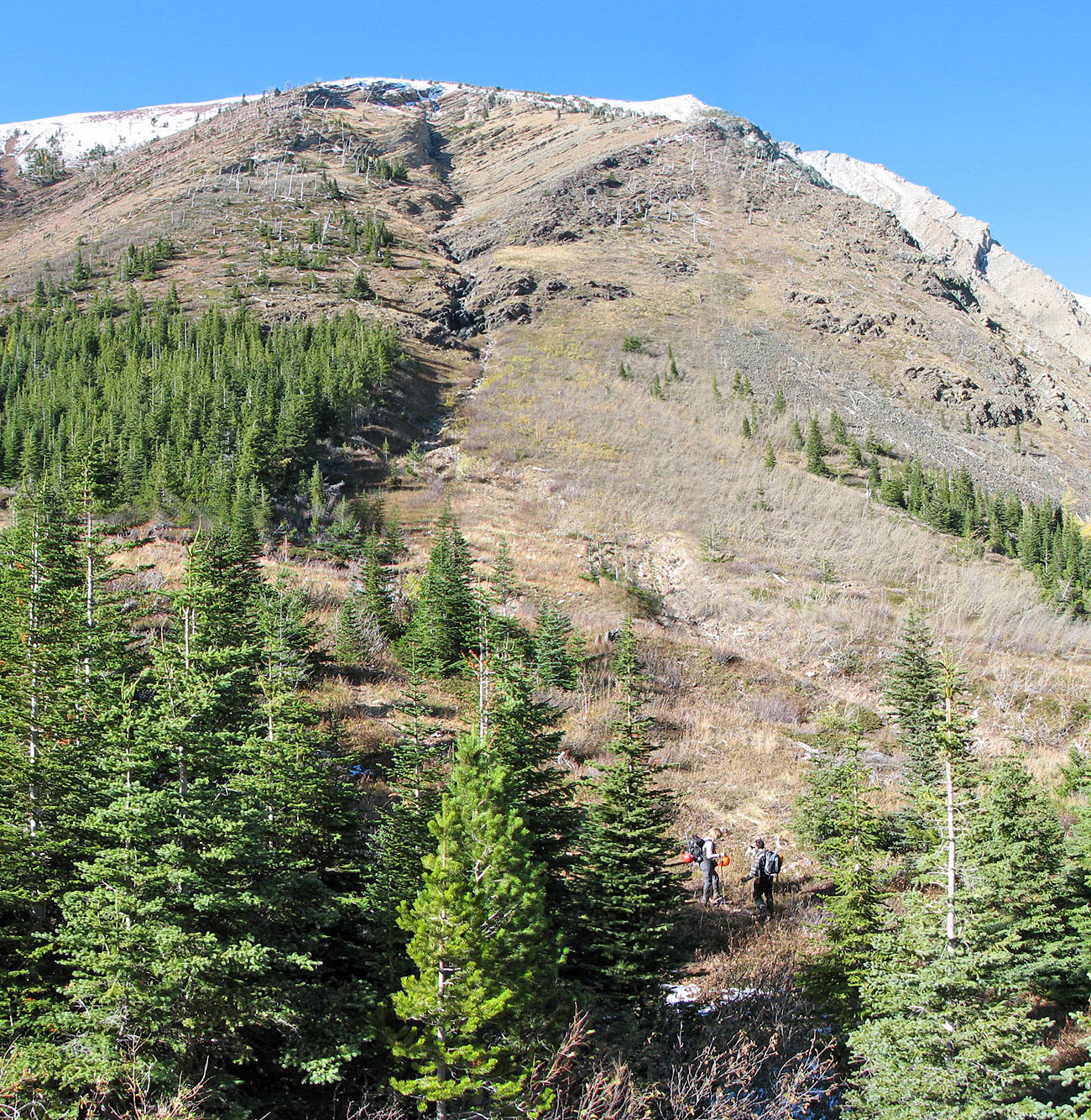 Mount Gladstone with its white peak on the right. We ascended the ridge on the right and
descended the gully on the left. Linda and Andrew in the lower right.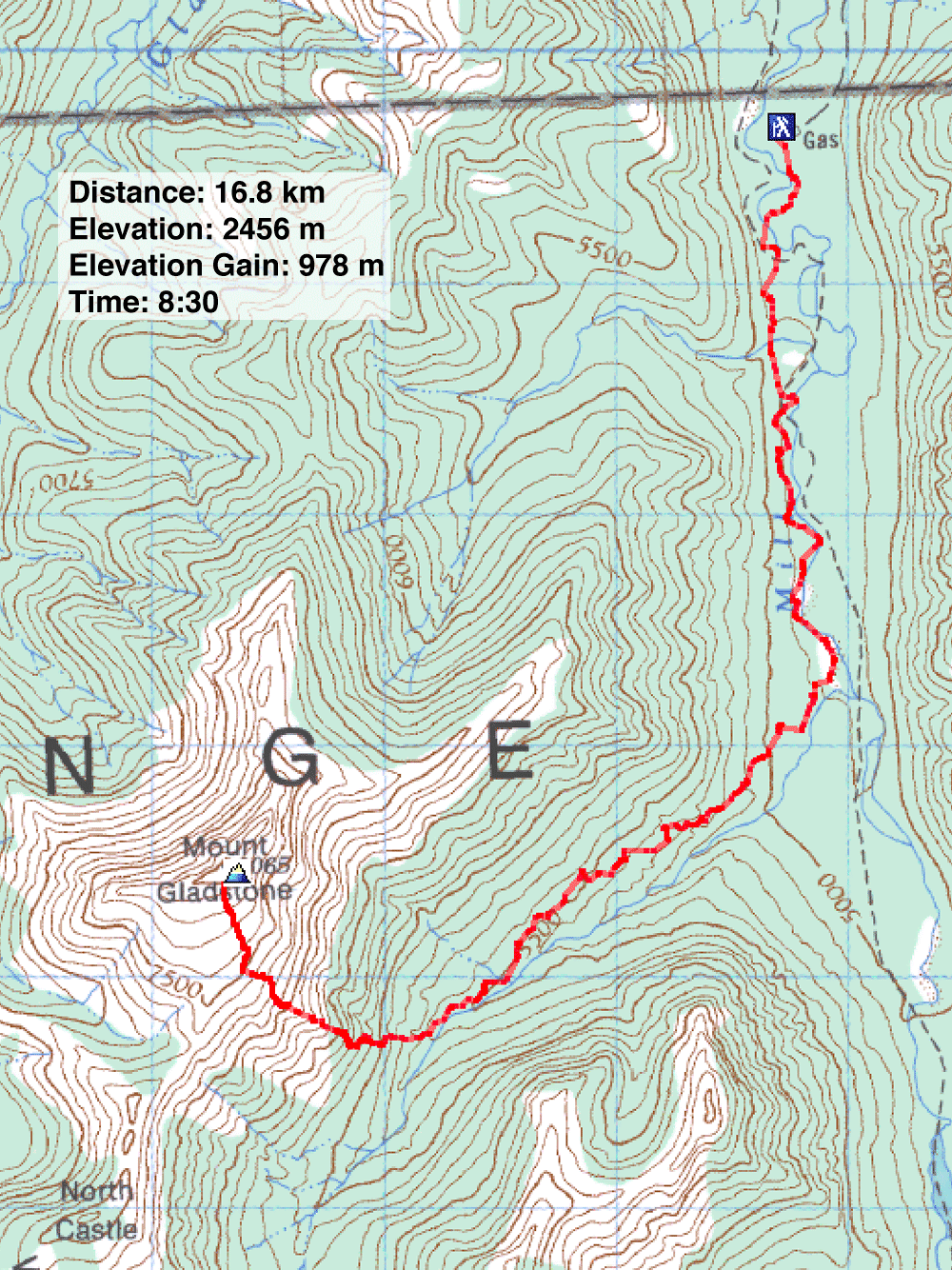 82/G8 Beaver Mines