bobspirko.ca | Home | Canada Trips | US Trips | Hiking | Snowshoeing | MAP | ABOUT

Snow Peak
Kananaskis, Alberta
August 10, 2008
Snow Peak is an easy scramble with great scenery. It took us an hour and a half to reach Burstall Pass. From the pass, Dinah and I hiked up a broad, gentle slope to the southeast ridge of Snow Peak. Staying close to the ridge, we came across trails that made the climb easier. Part way up we encountered two figures slowly descending. I was surprised by their age: they must have been in their seventies.
A little over an hour from the pass we were standing on the summit. It was warm with a few clouds; there was no sign of a thunderstorm that was in the forecast. We spent over half an hour on the top before starting our descent. Coming down we saw a large number of people on the broad pass. After reaching the pass, we quickened our pace and left the crowd behind.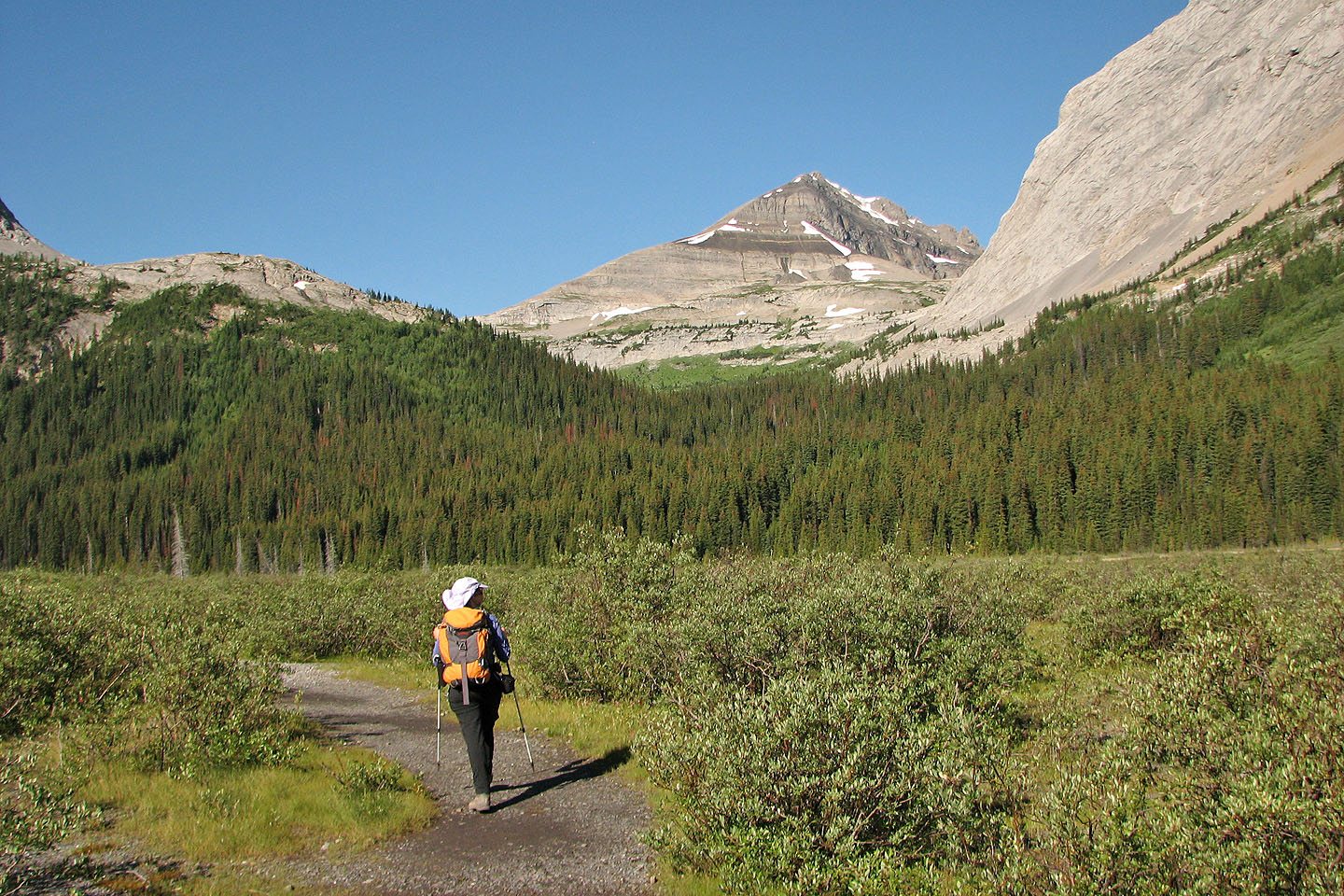 Crossing the gravel flats, Snow Peak on the right (mouse over for a close-up)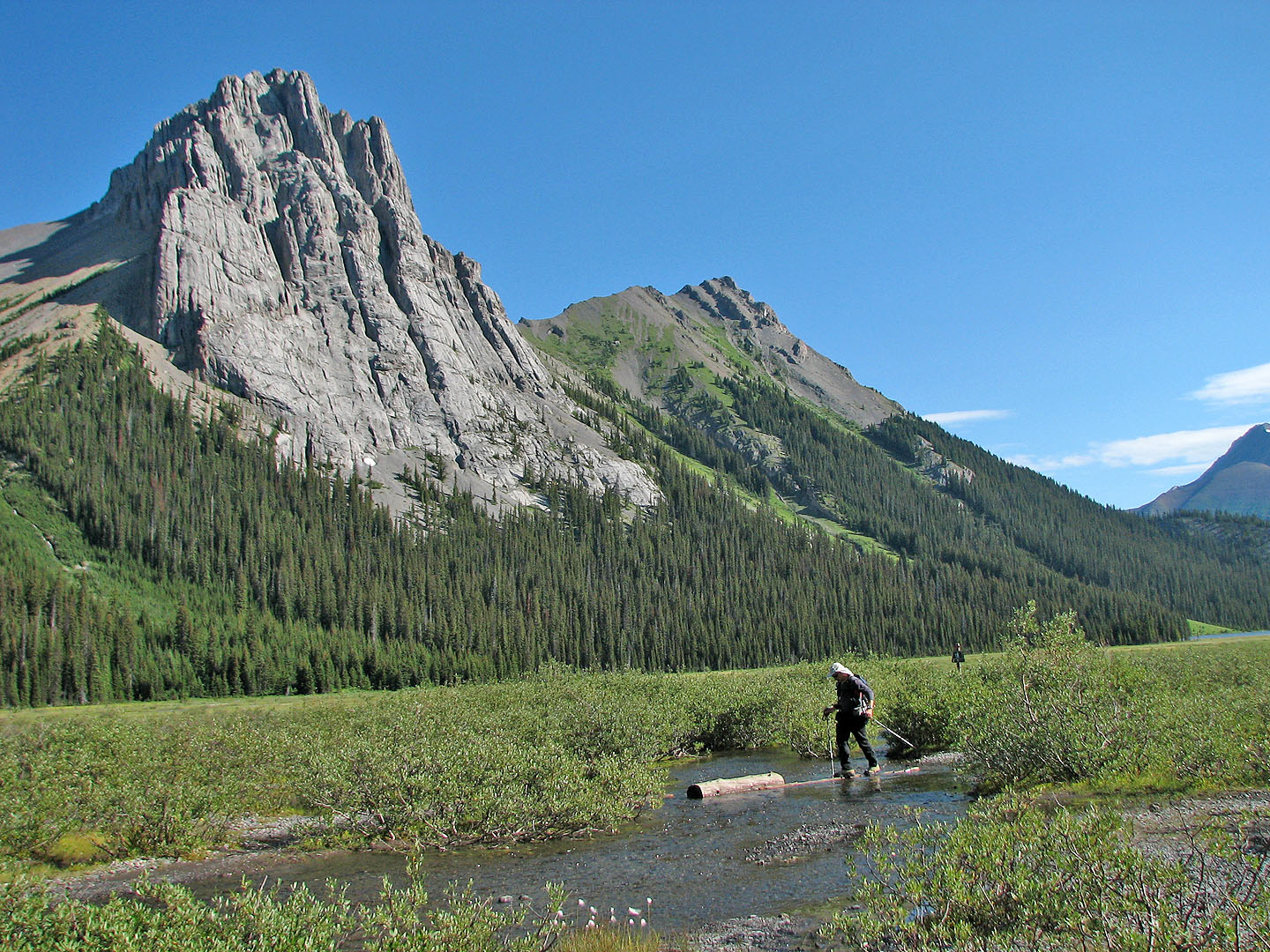 Negotiating logs to cross the largest stream in the flats. Commonwealth Peak on the left.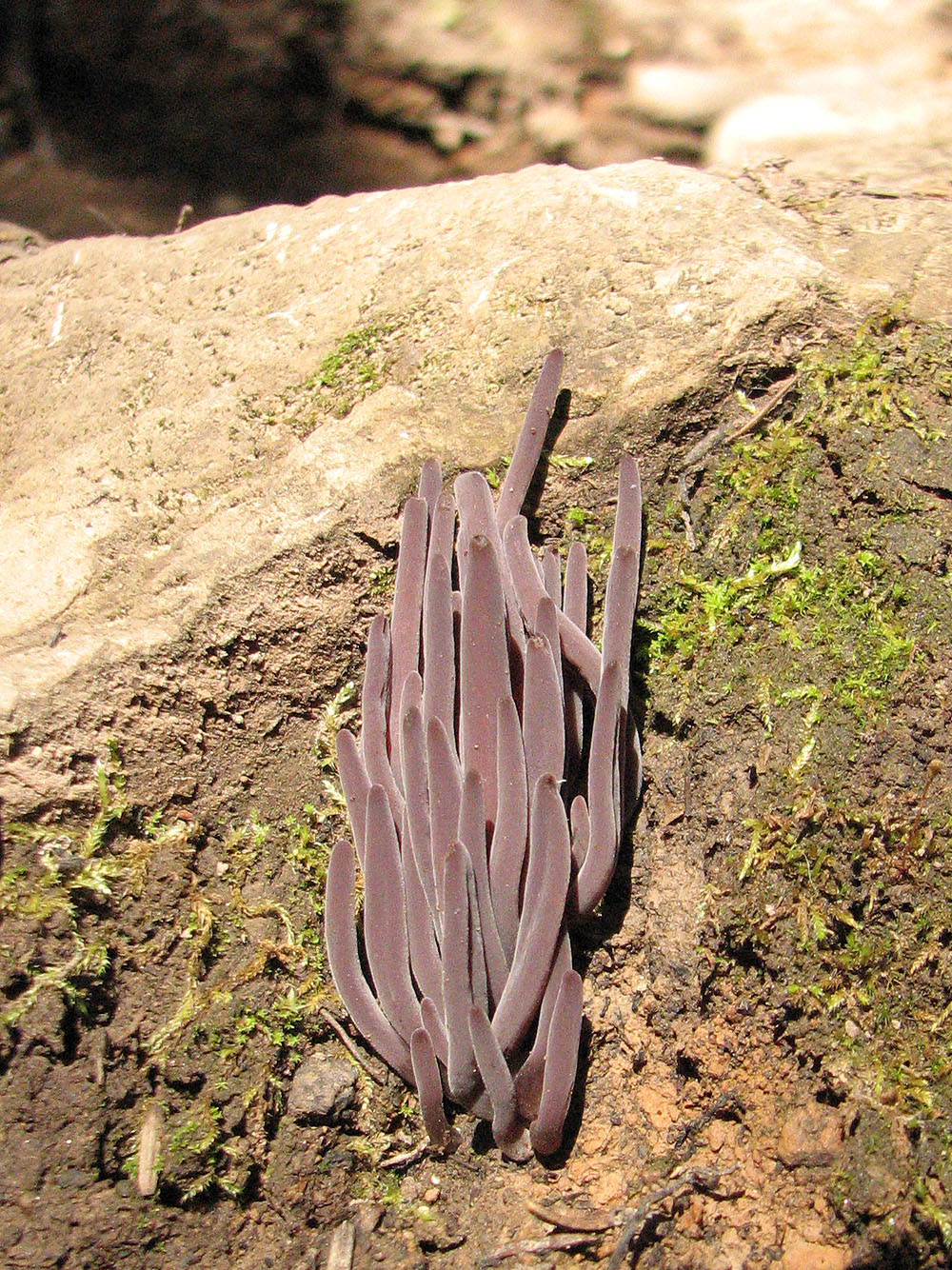 Odd-looking fungus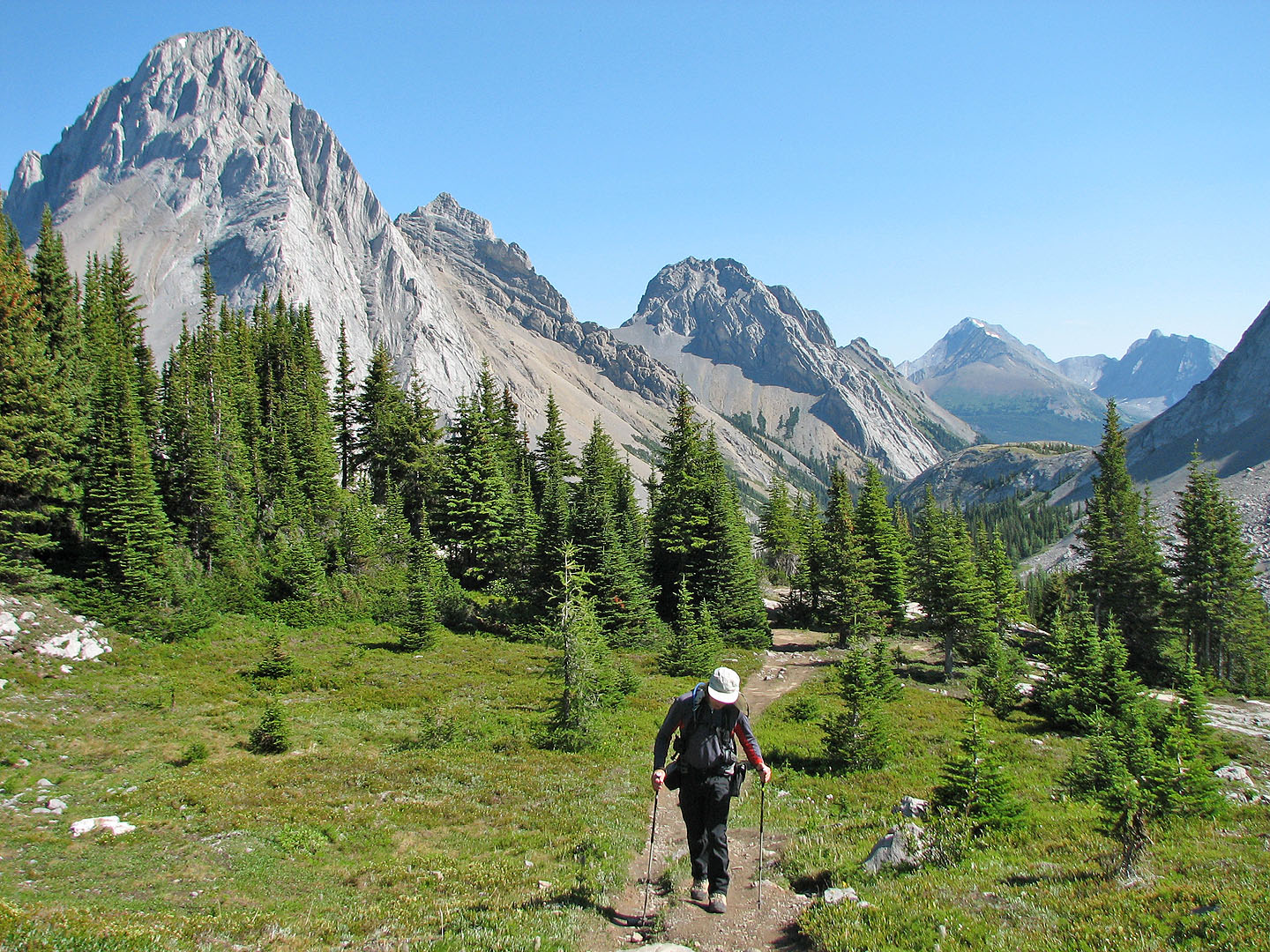 L to R: Mount Birdwood, Pig's Tail and Commonwealth Peak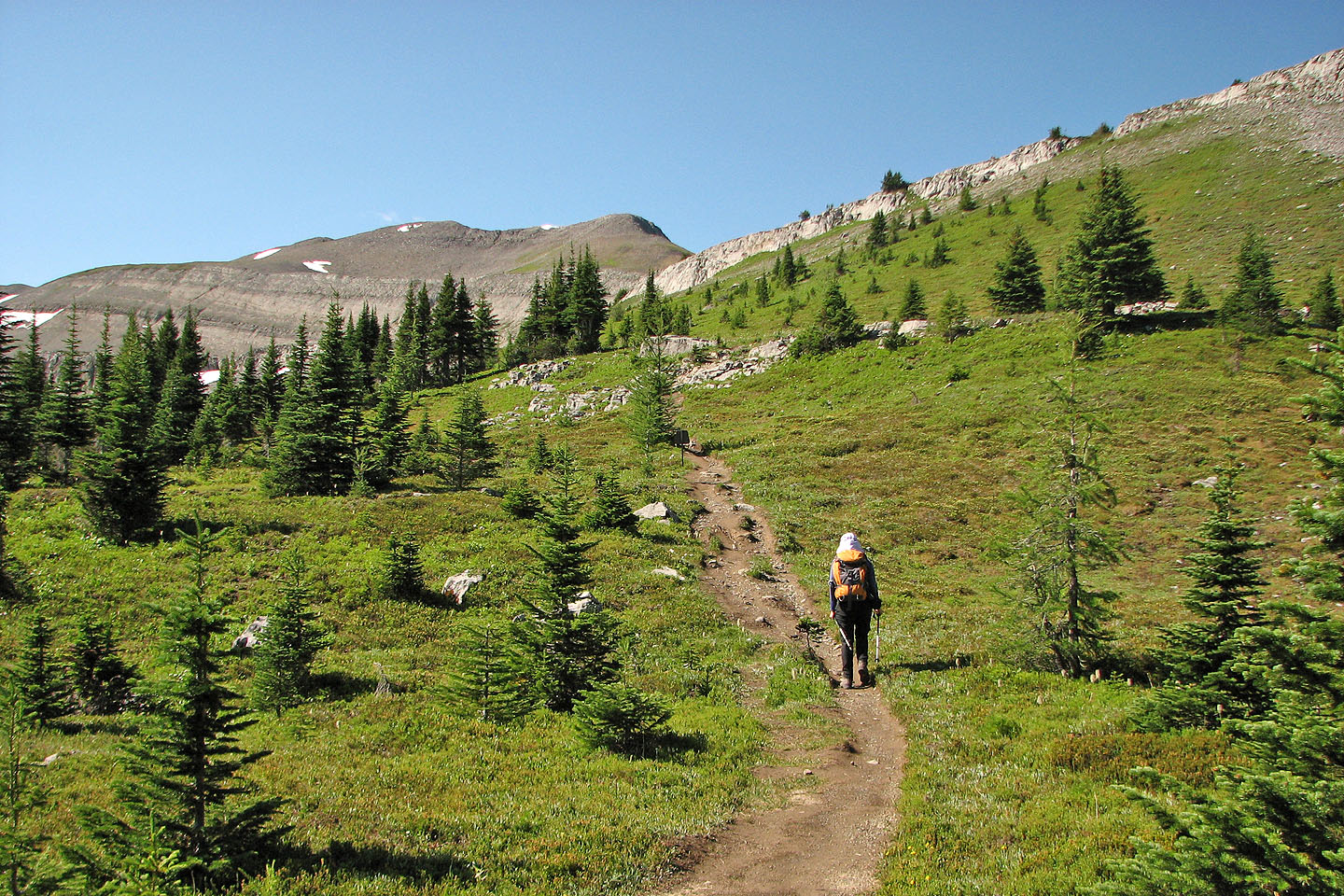 Nearing Burstall Pass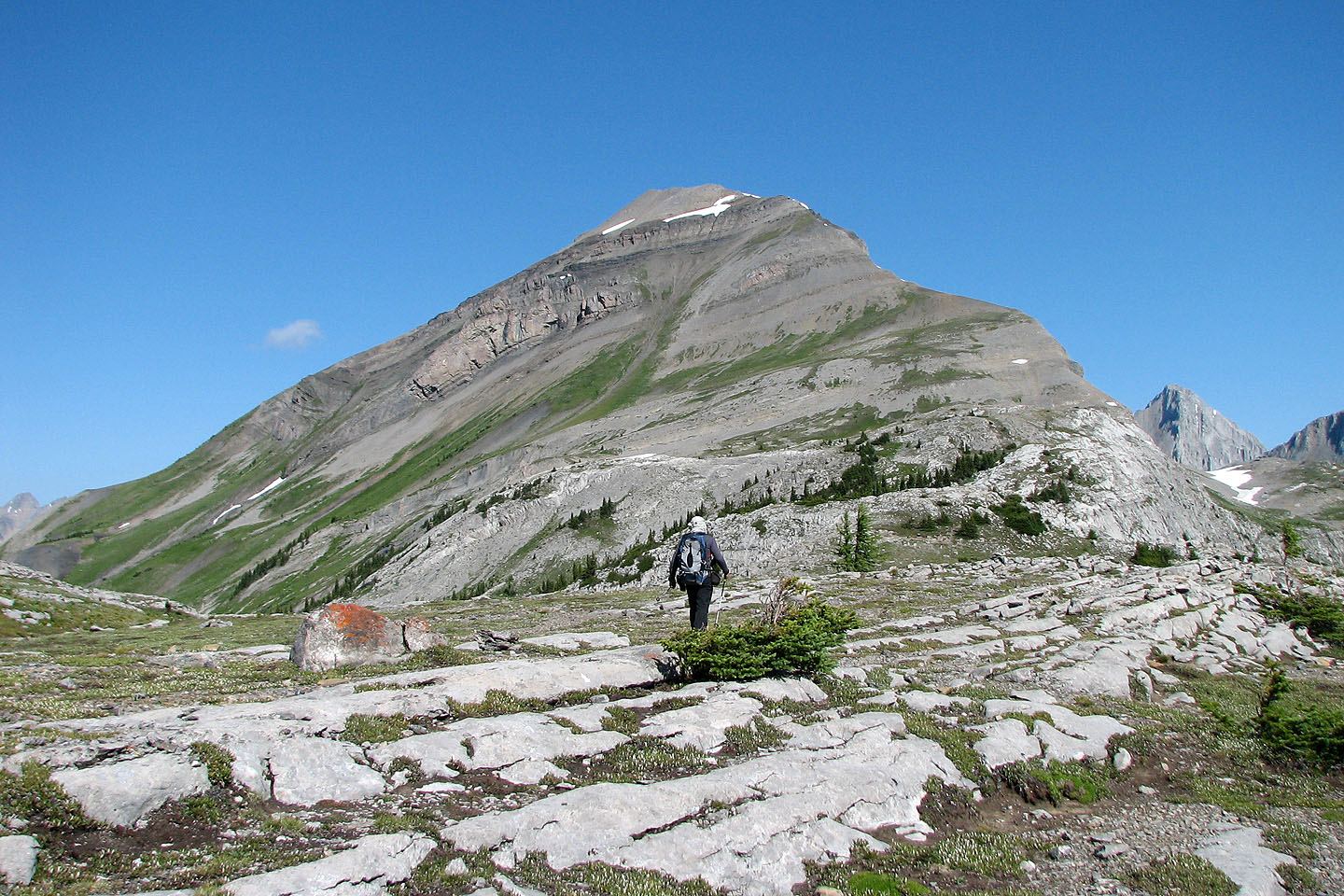 Heading to Snow Peak from the pass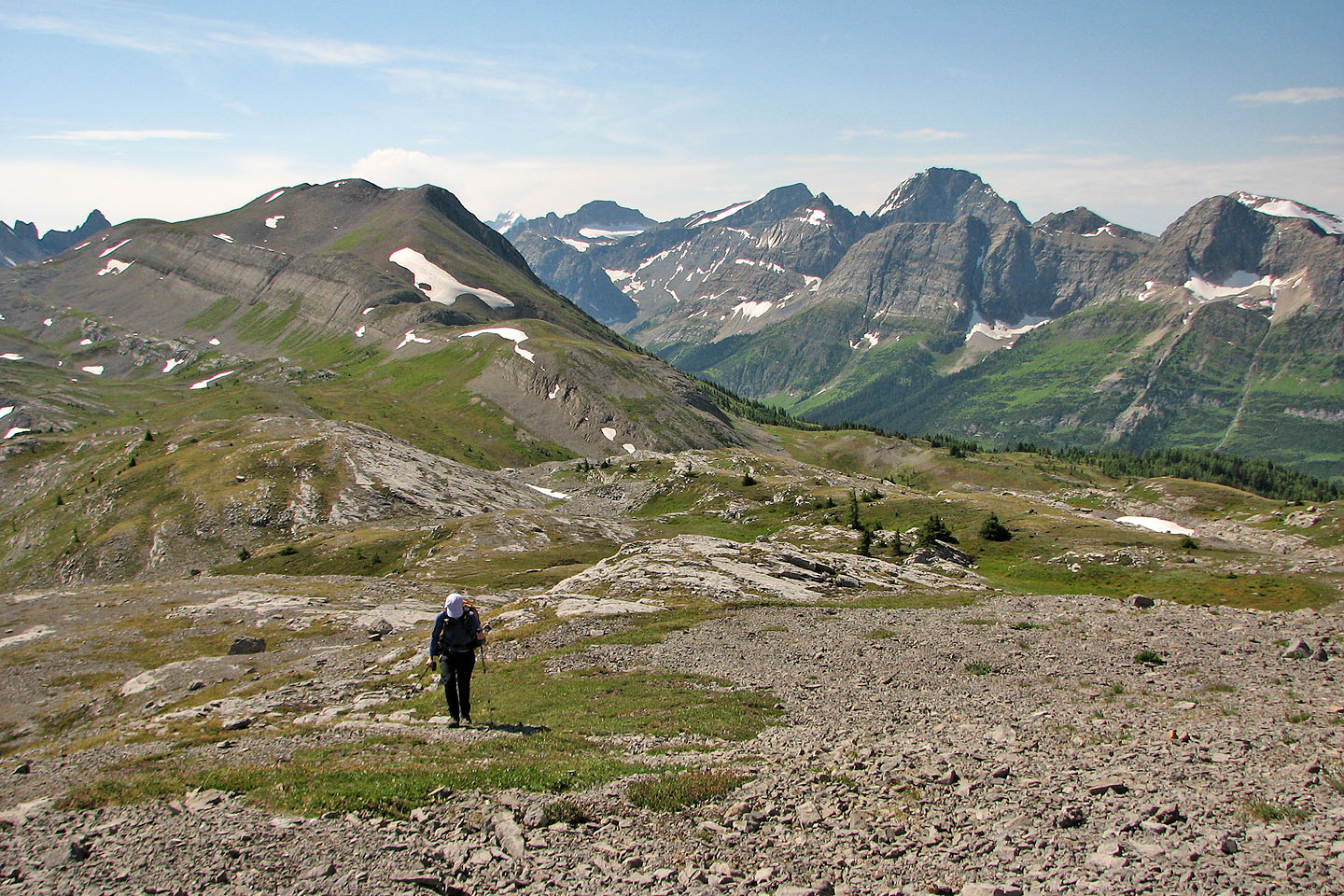 Looking back at the pass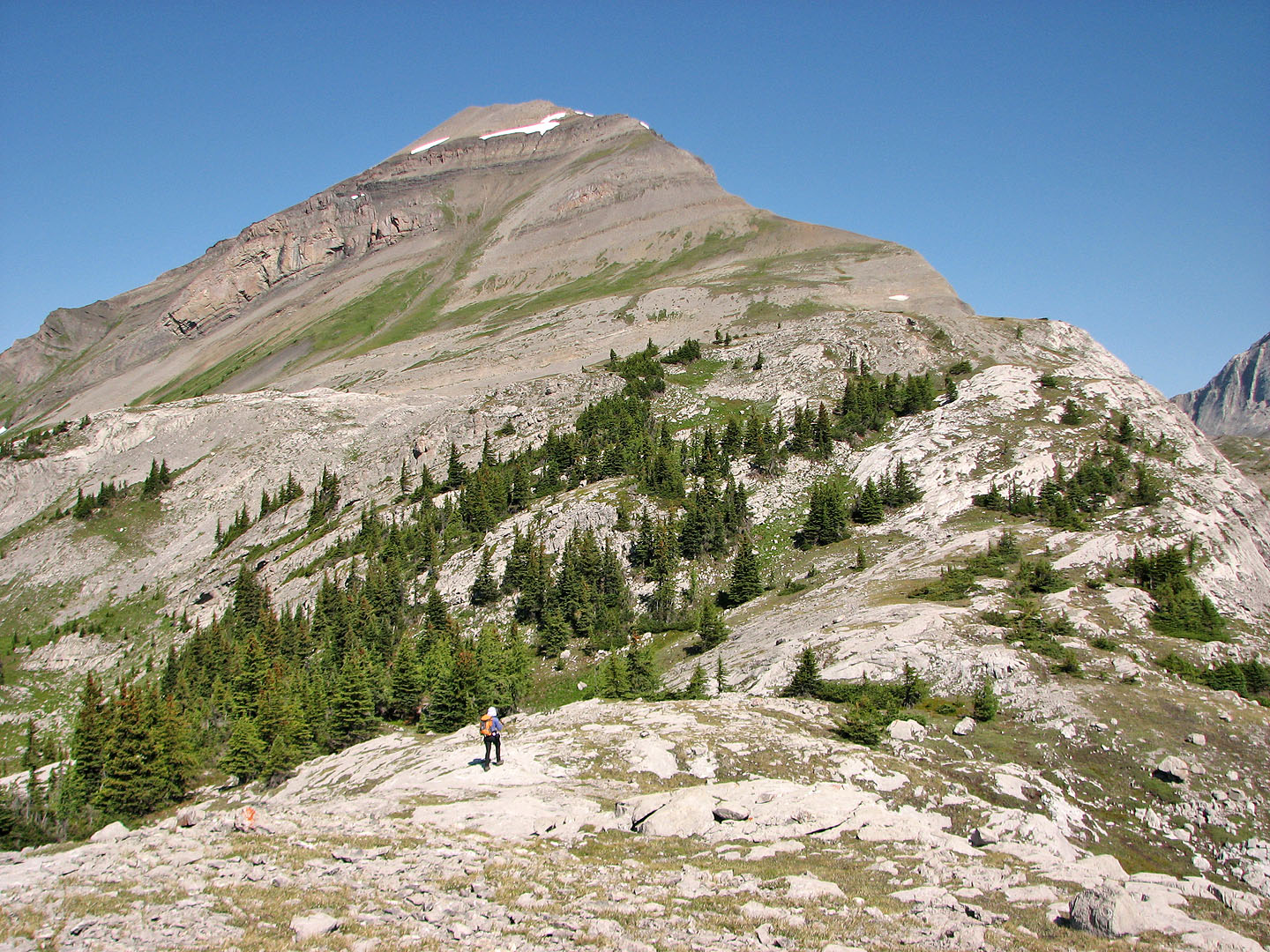 We followed the ridge up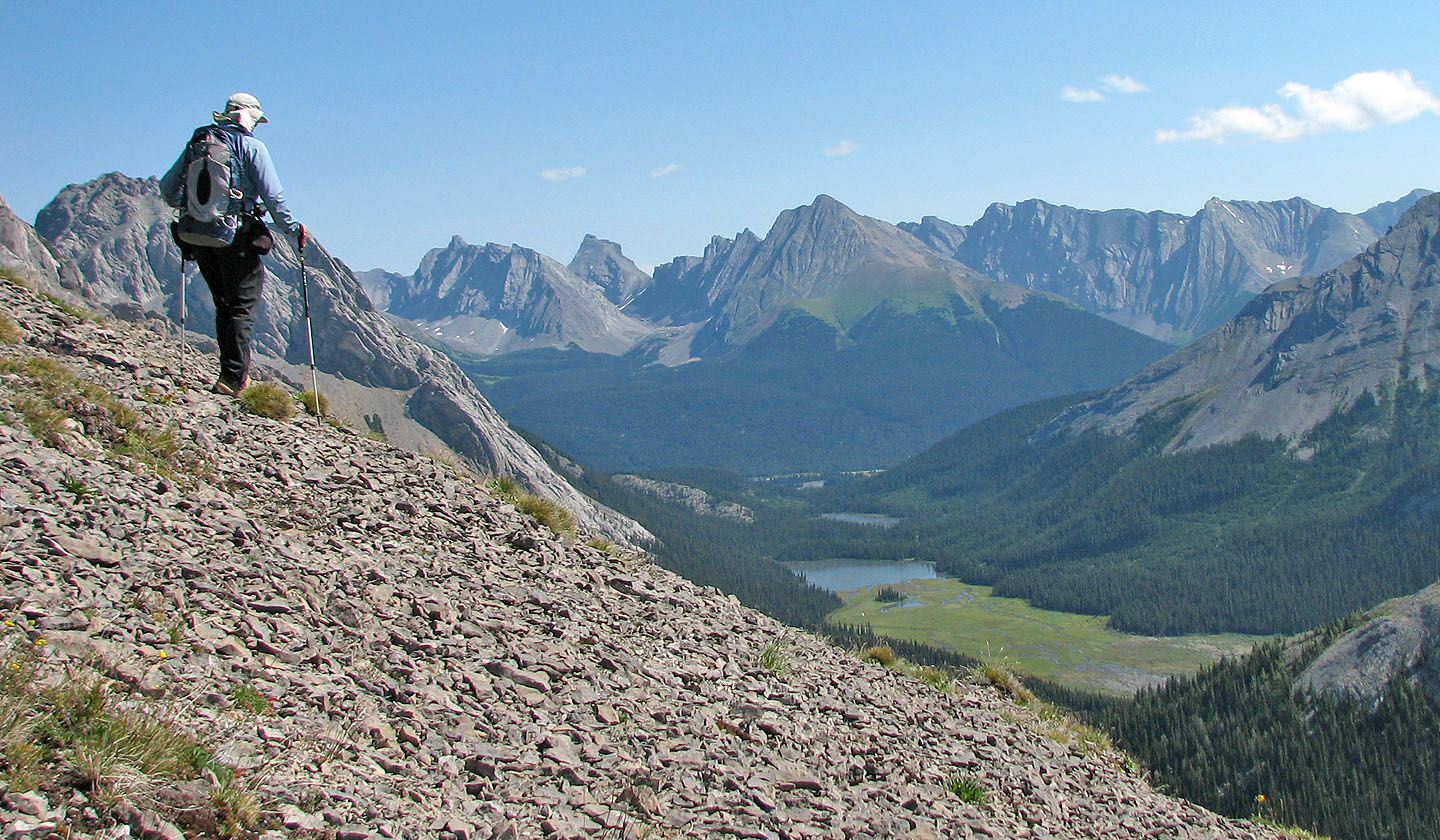 Burstall Lakes below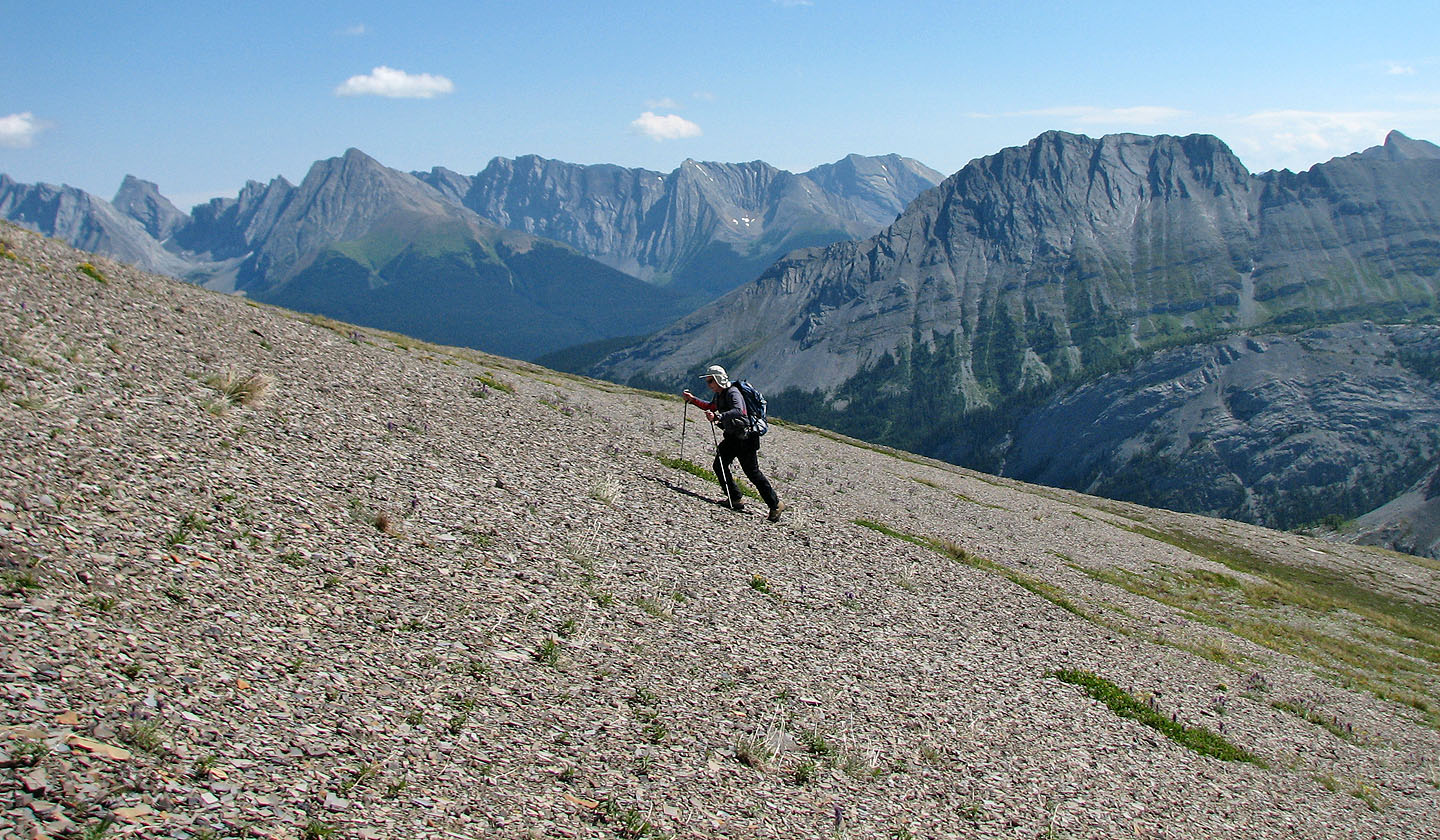 Easy grade up a scree slope at first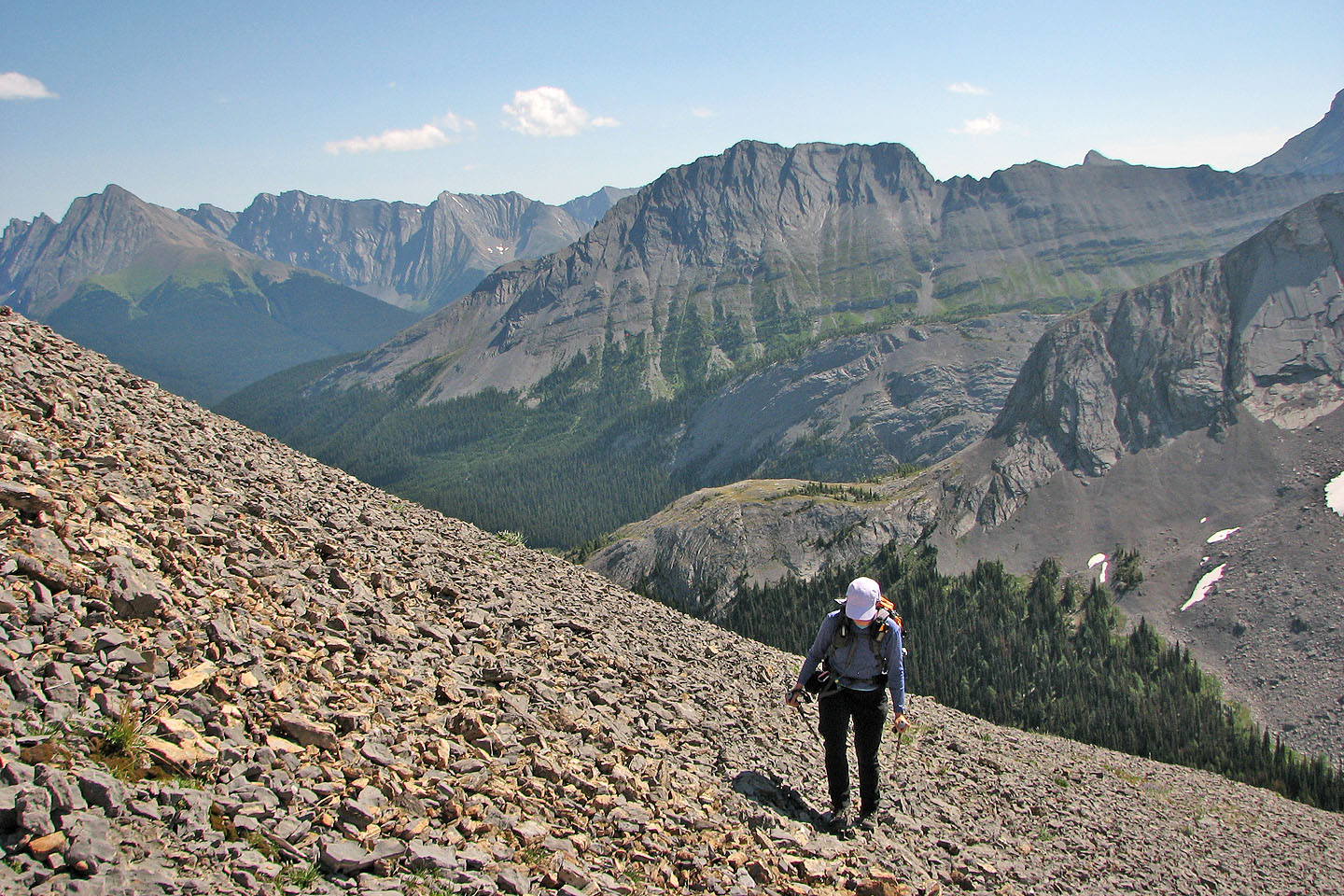 Mount Burstall in the centre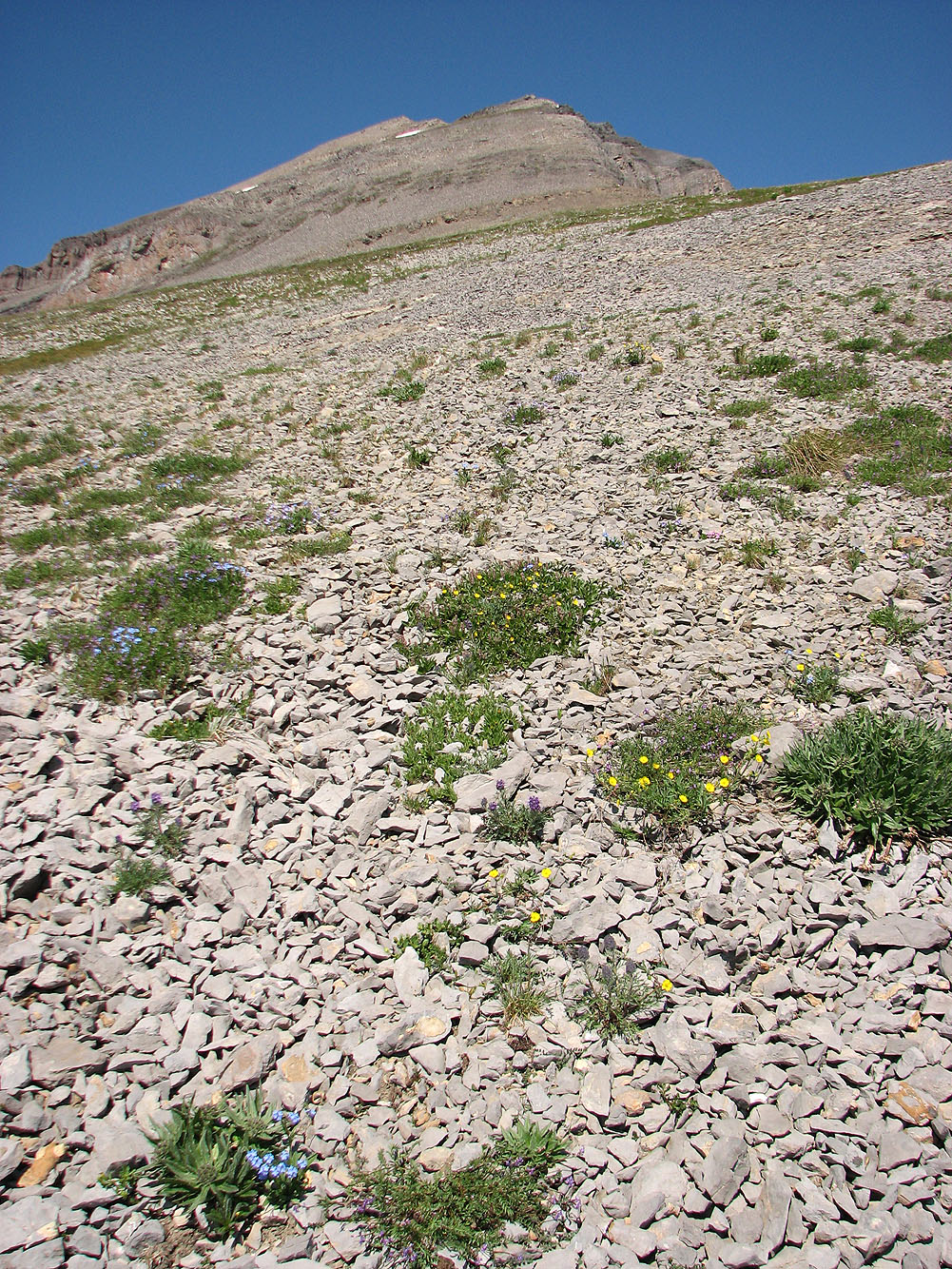 Flowers dot the lower slopes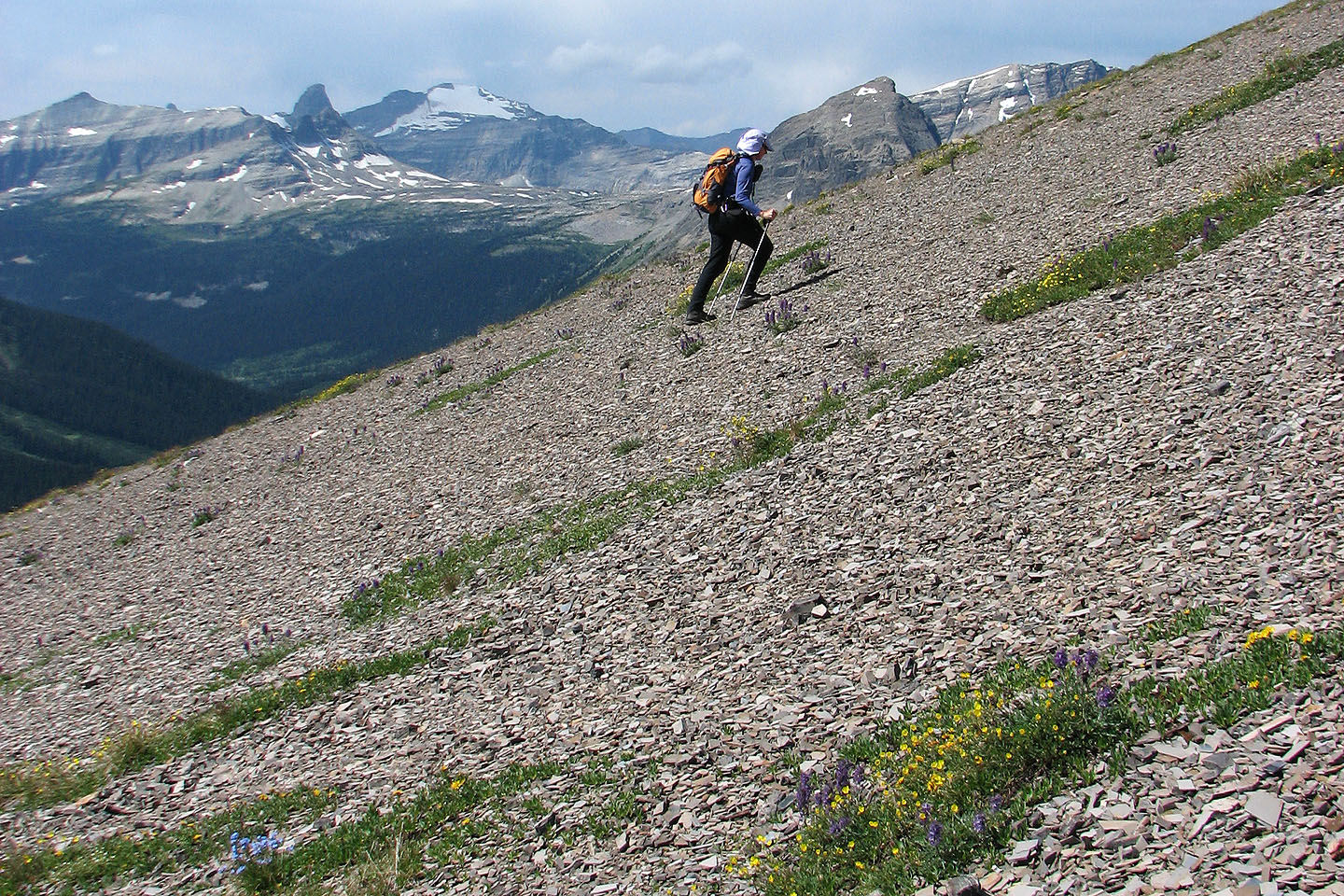 Left is "Shark Fin" and Mount Soderholm (mouse over for a close-up)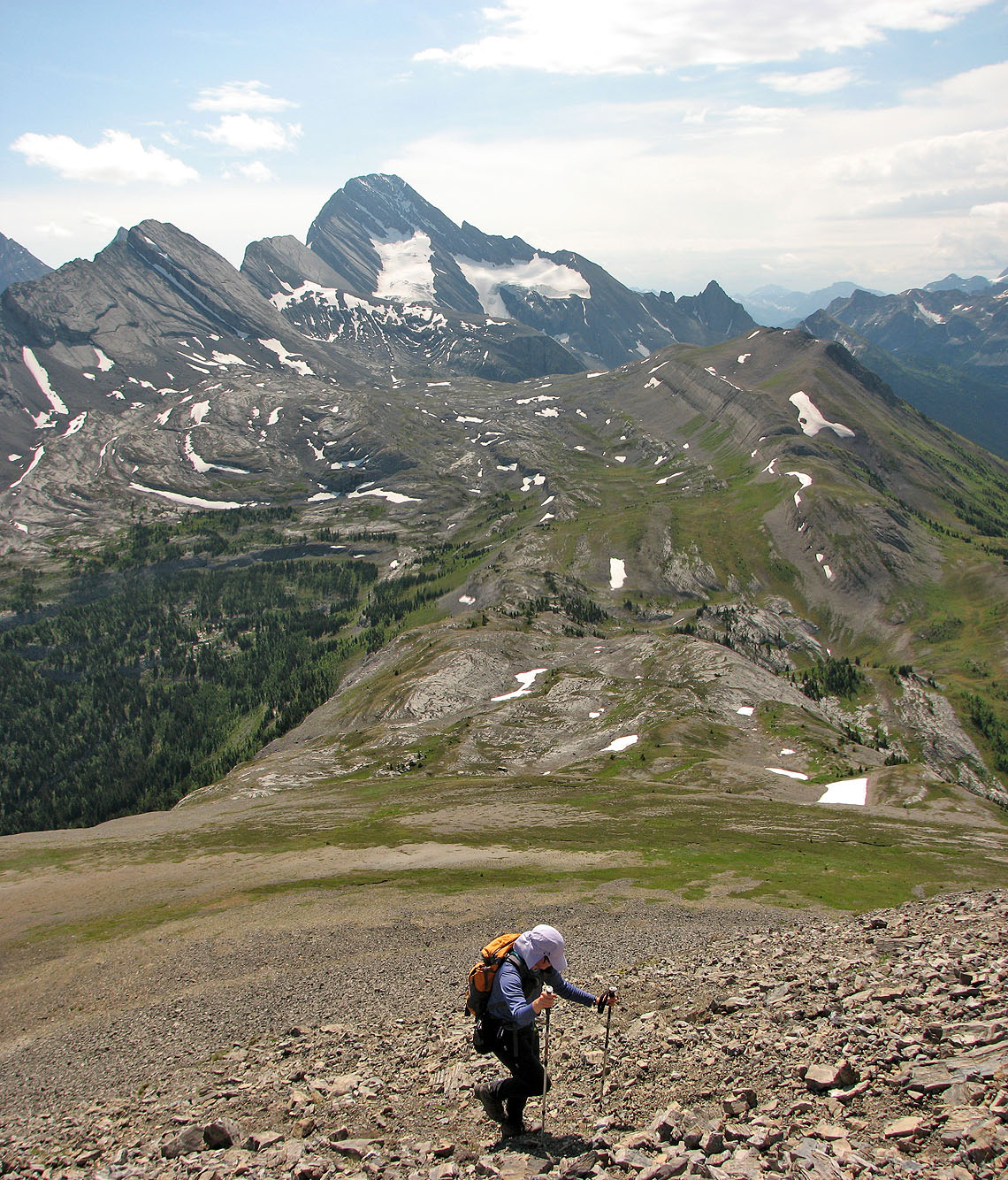 Looking down at the pass. Mount Sir Douglas on the skyline (mouse over).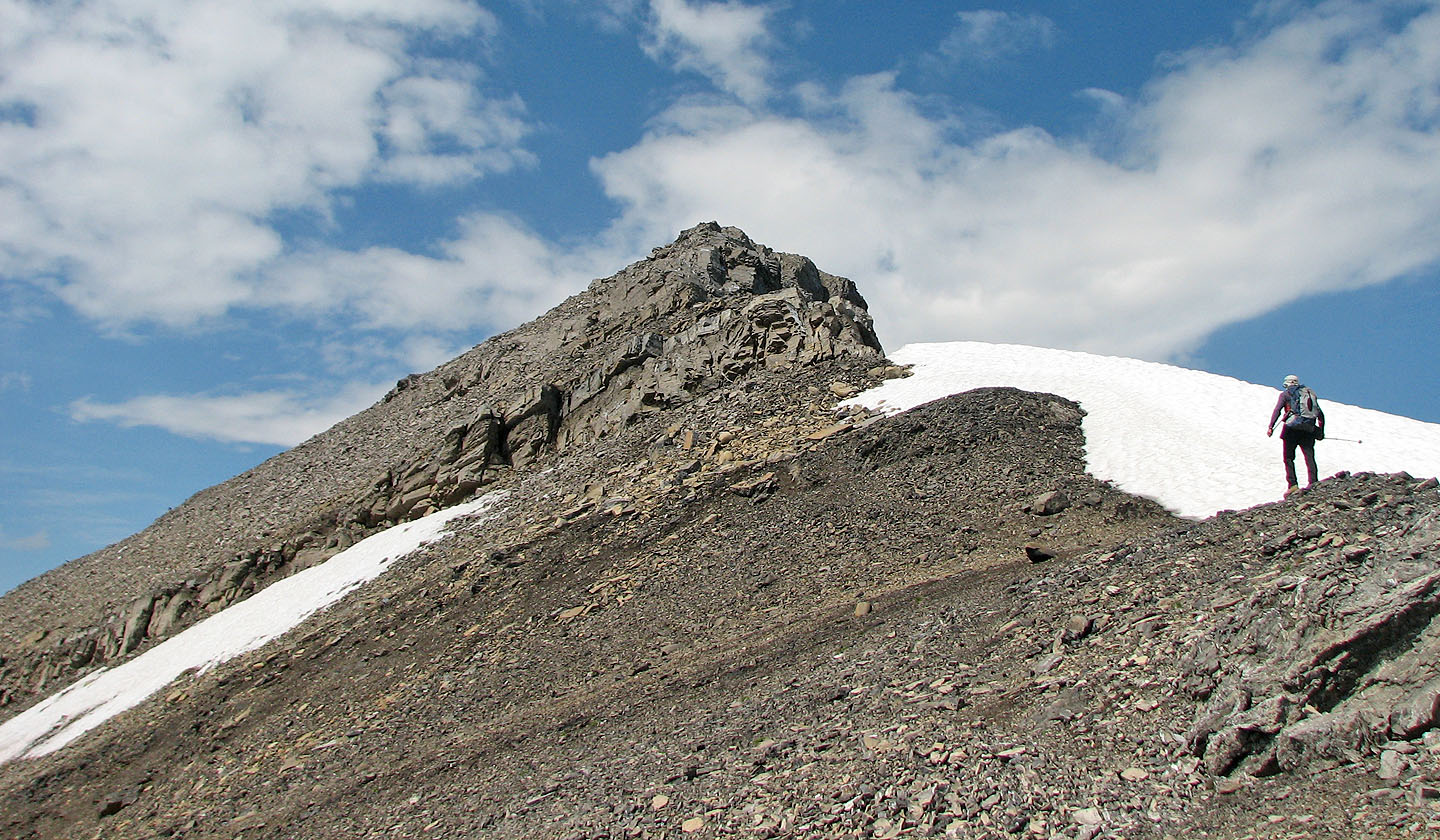 Minor cliff band before the false summit

Easy scramble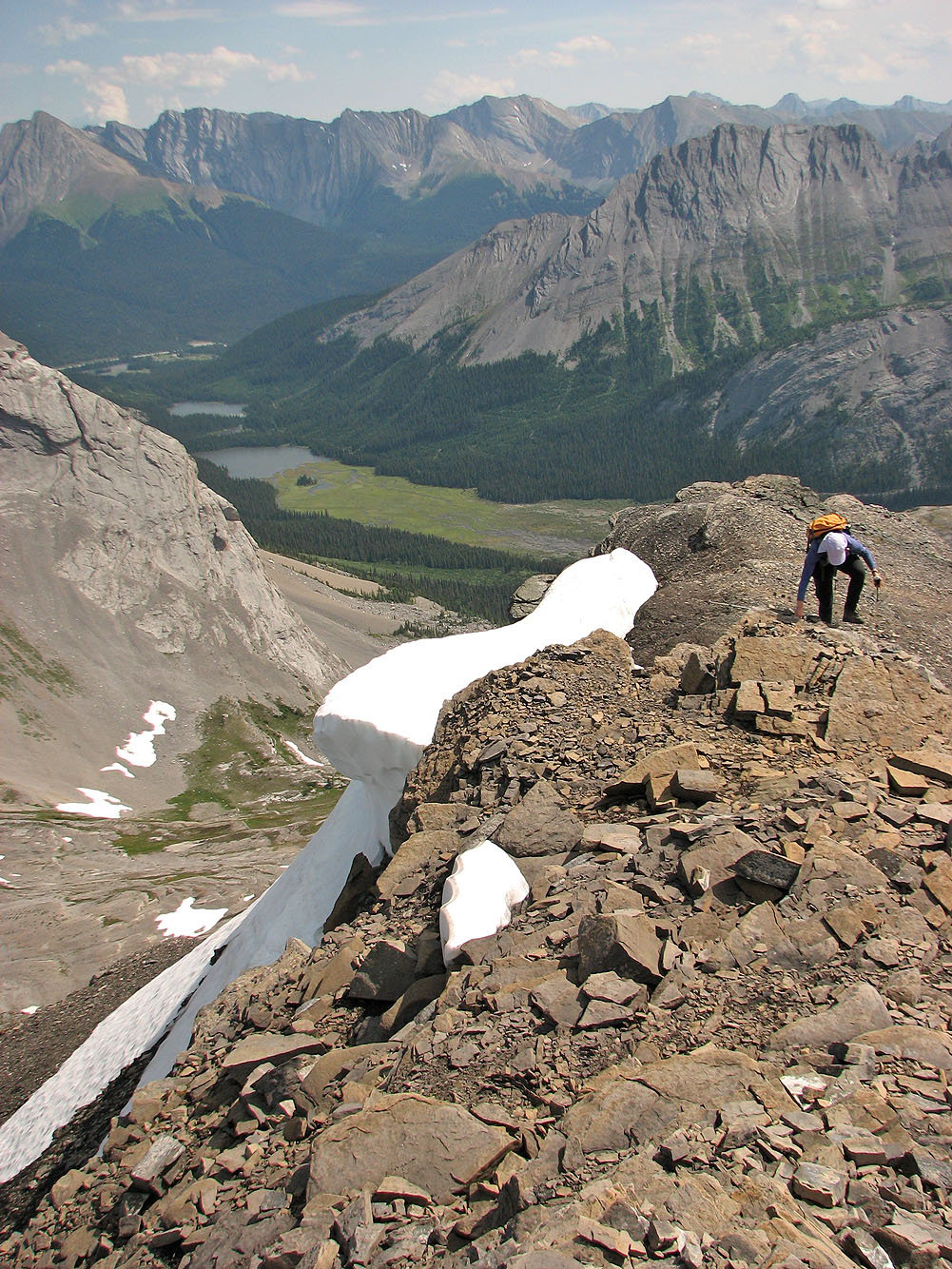 Dinah scrambles up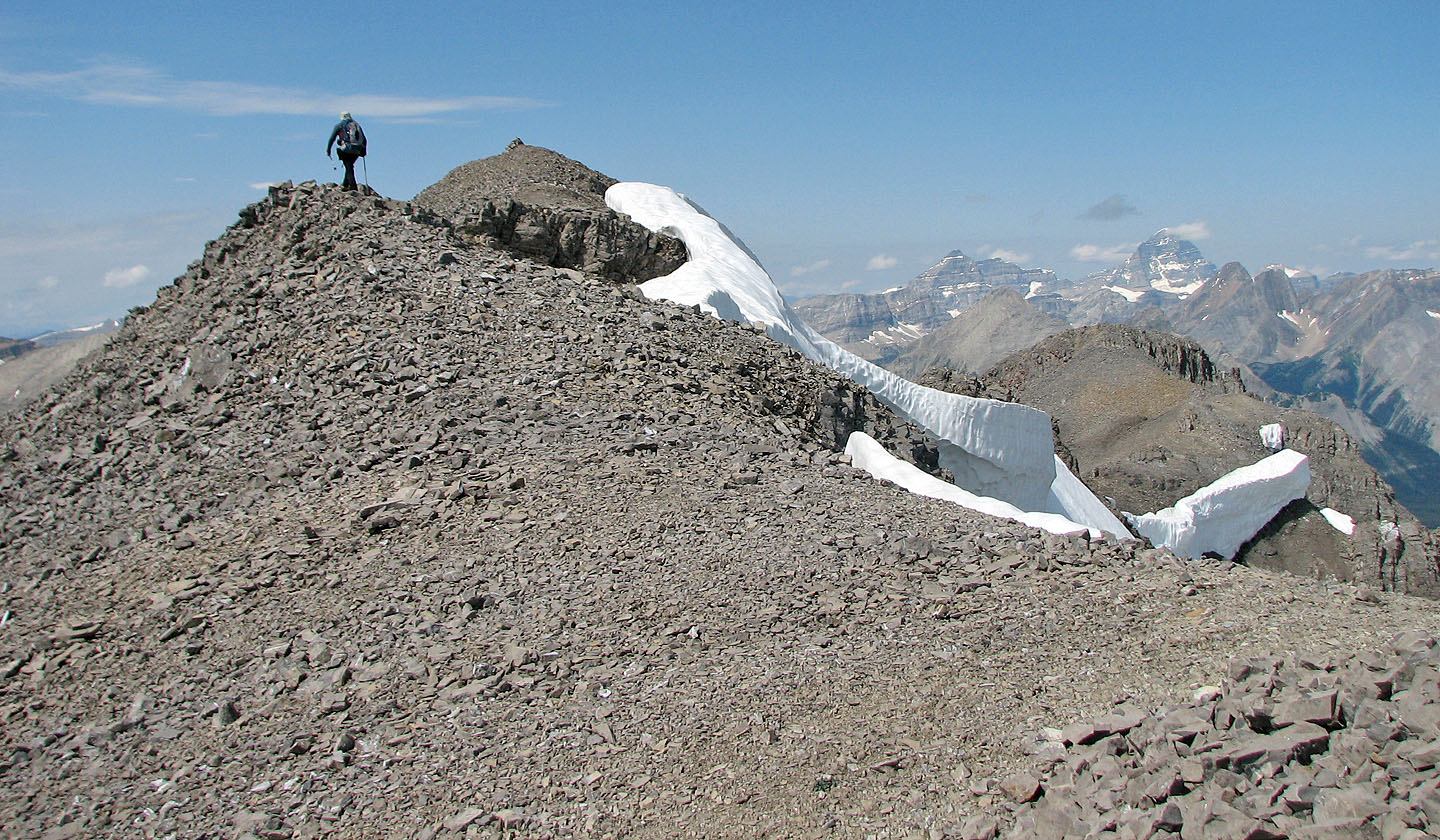 A short ridge walk to the summit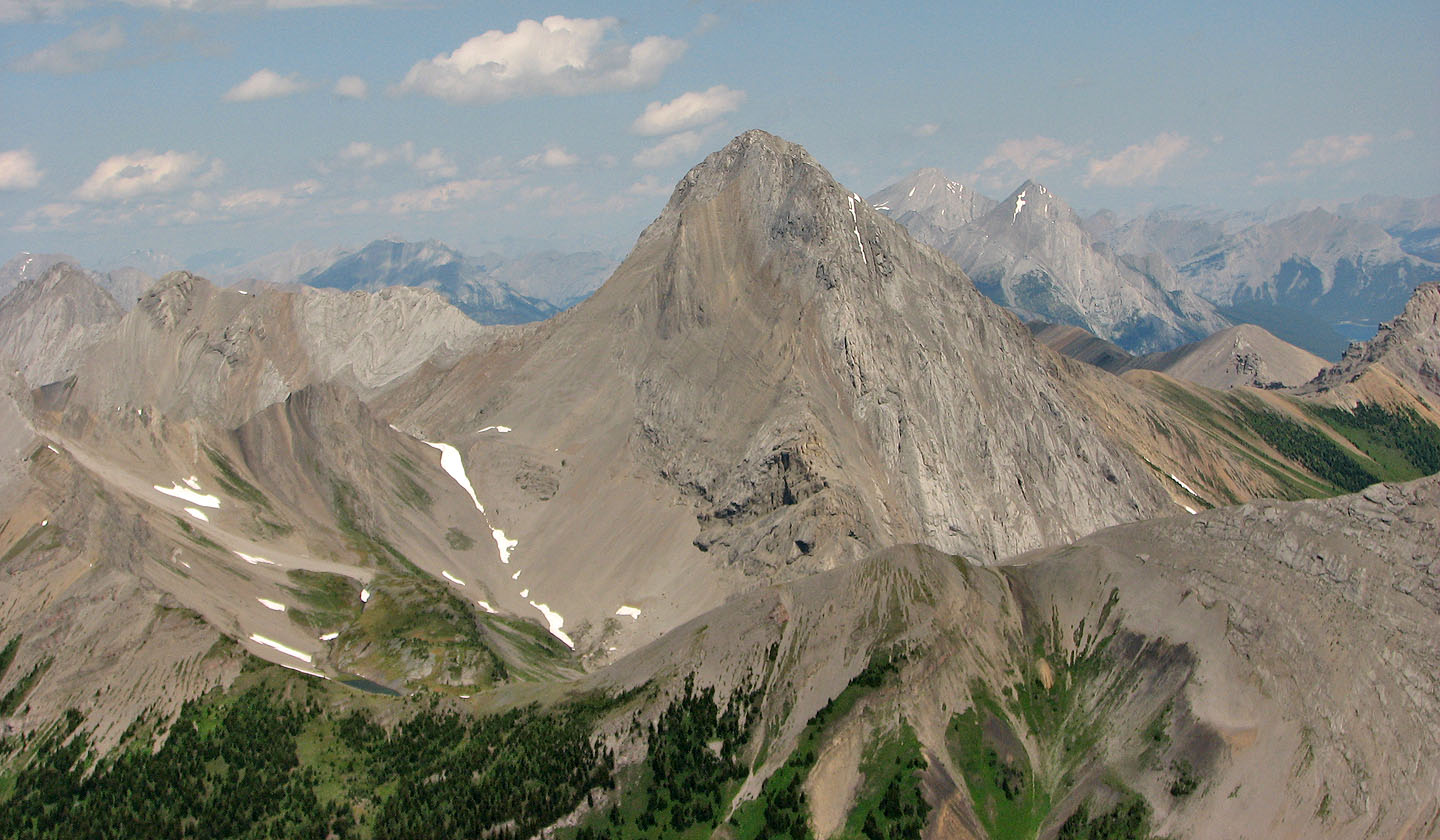 Mount Smuts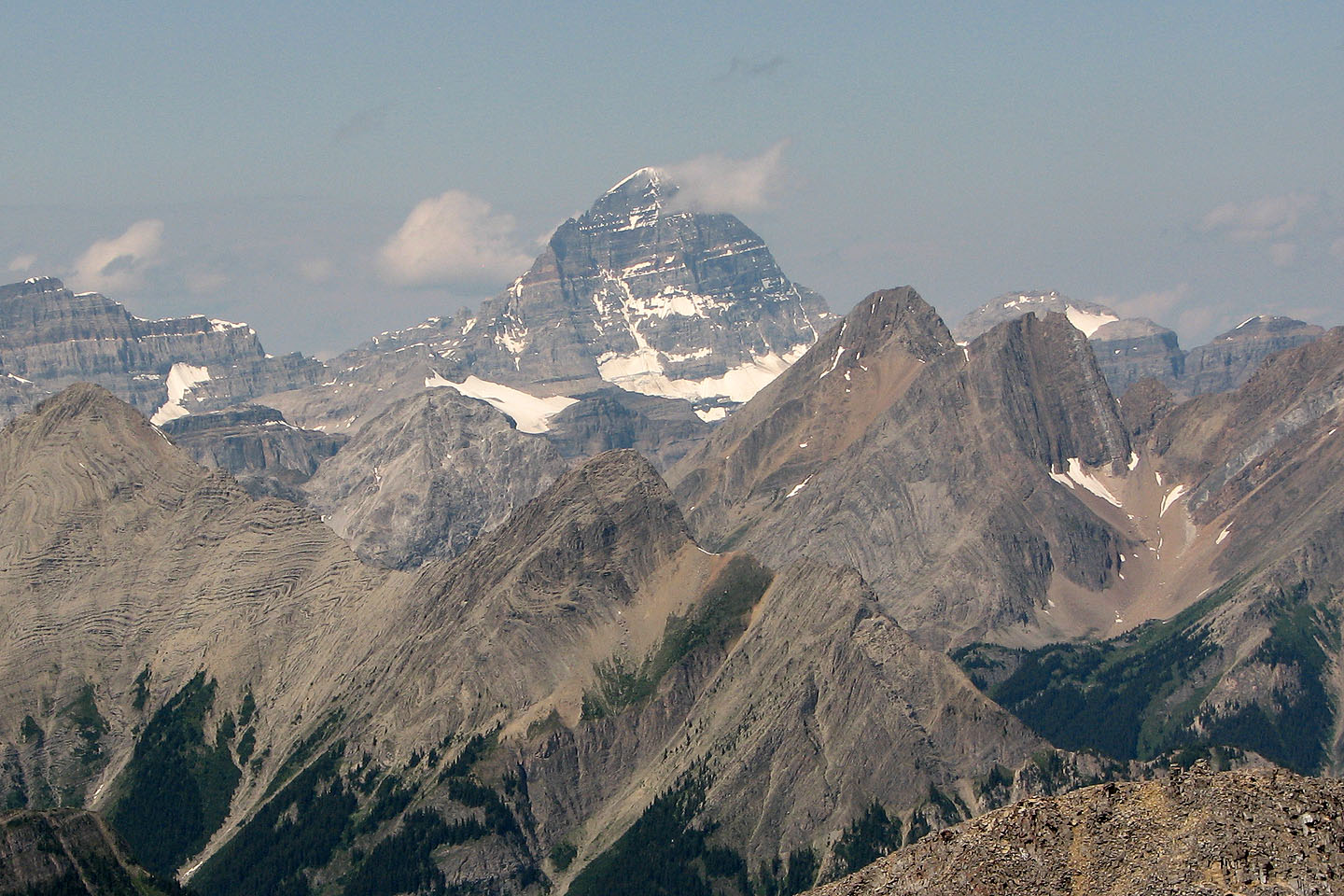 Mount Assiniboine on the right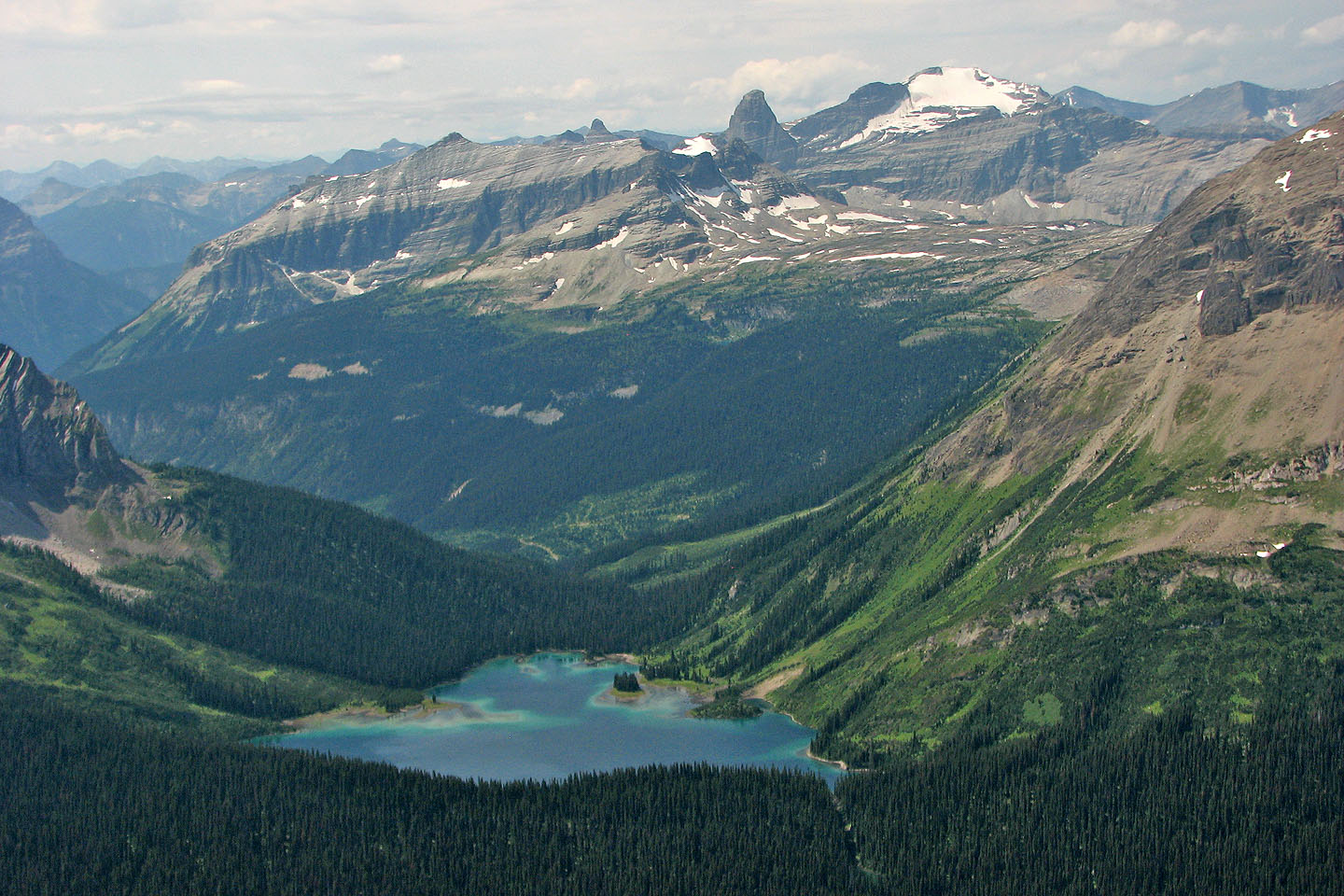 Leman Lake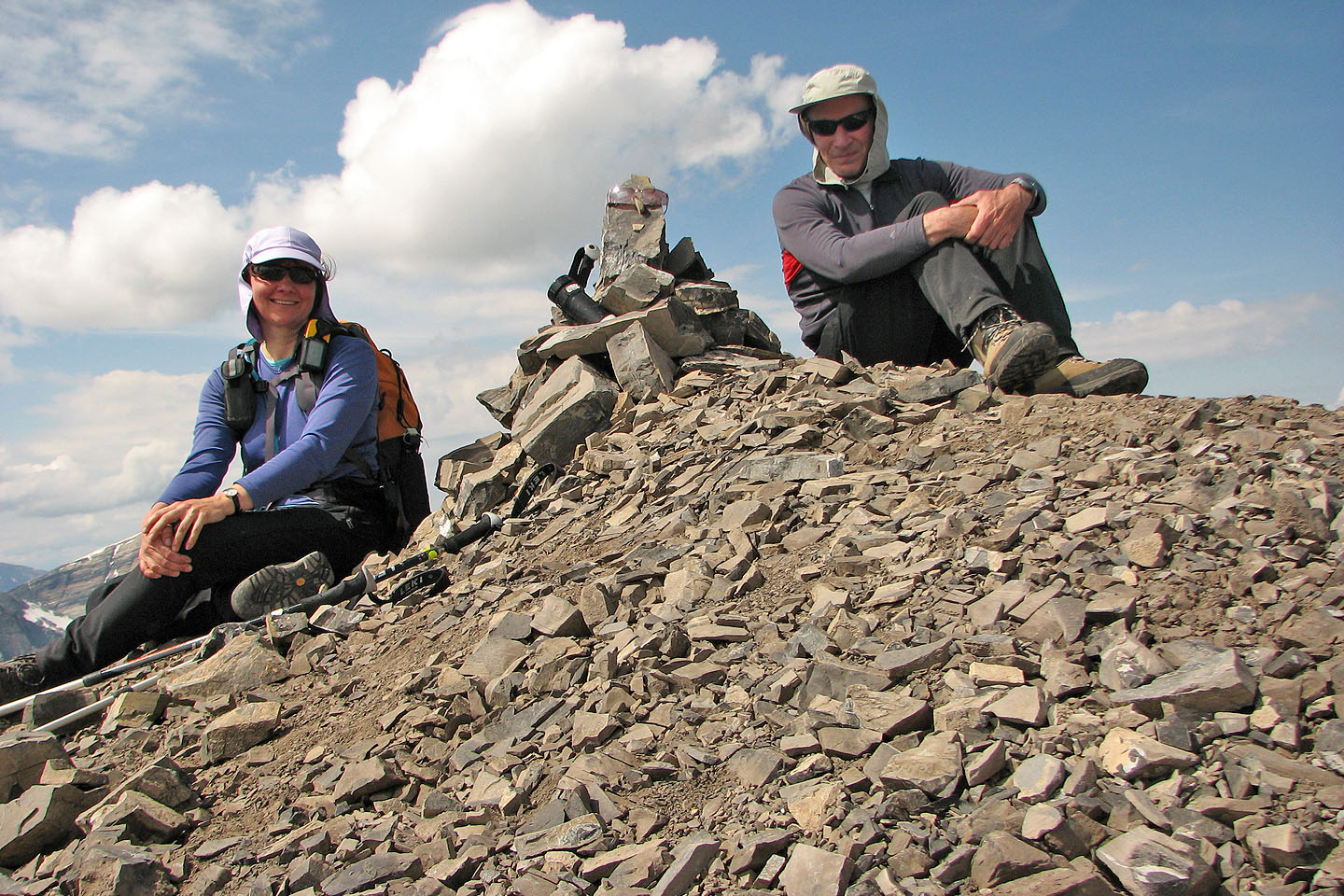 On the summit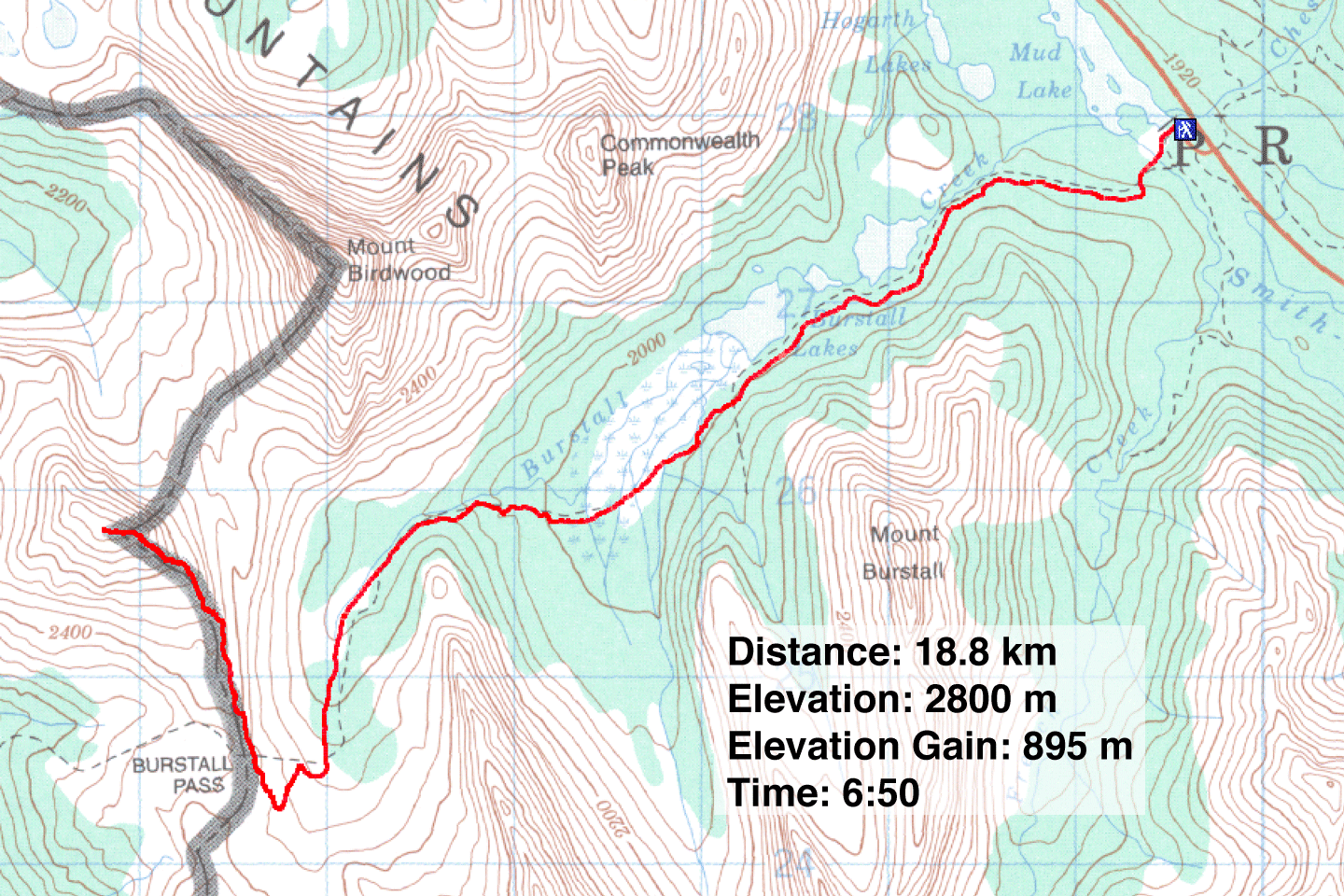 82 J/14 Spray Lakes Reservoir