bobspirko.ca | Home | Canada Trips | US Trips | Hiking | Snowshoeing | MAP | ABOUT

Mount St. Piran II
Lake Louise, Alberta
September 3, 2011
When Dinah and I did Mount St. Piran nine years ago, we were disappointed that clouds obscured our views. Not so this time. We had nothing but blue skies.
There is little I can add to Kane's route description. Dinah and I worked our way through the throngs of tourists by the lakeside and on the lower trails, but by the time we neared the Little Beehive we had the trail mostly to ourselves. It led all the way to the summit where we had grand views of glaciated peaks like Mount Lefroy.
There were a few people on the summit, and finding no solitude, we decided not to linger. We headed to the St. Piran-Niblock col, finding trails most of the way down. At the col, we angled down the steep, grassy slopes until we hit the Niblock-Whyte trail and followed it to the Teahouse. From there, we had to elbow our way down the path teeming with tourists, back to our car.
We thought we might be jaded with our ascent up little Mount St. Piran. But since we hadn't been to Lake Louise in many years, we in fact enjoyed our outing.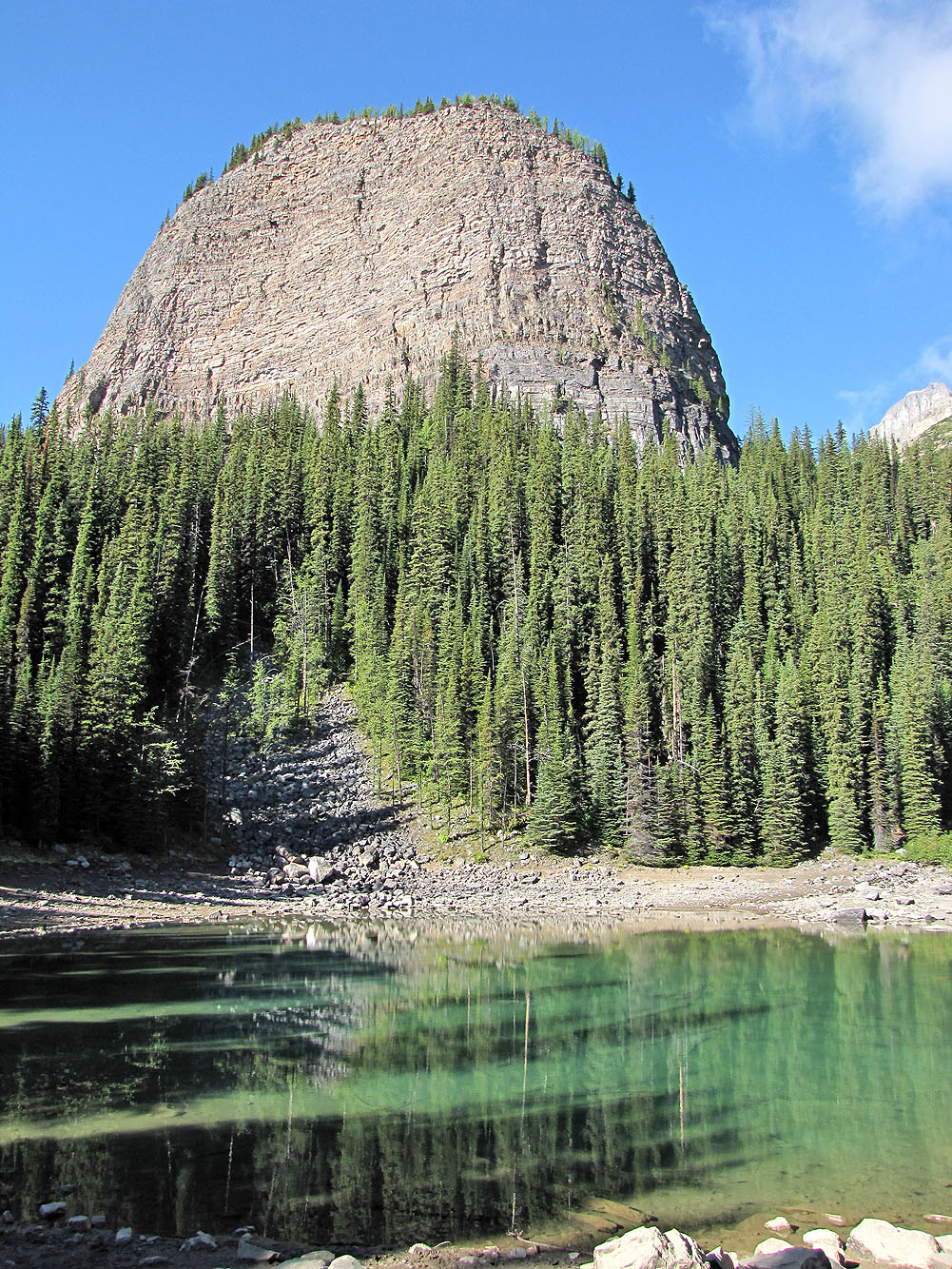 Big Beehive and Mirror Lake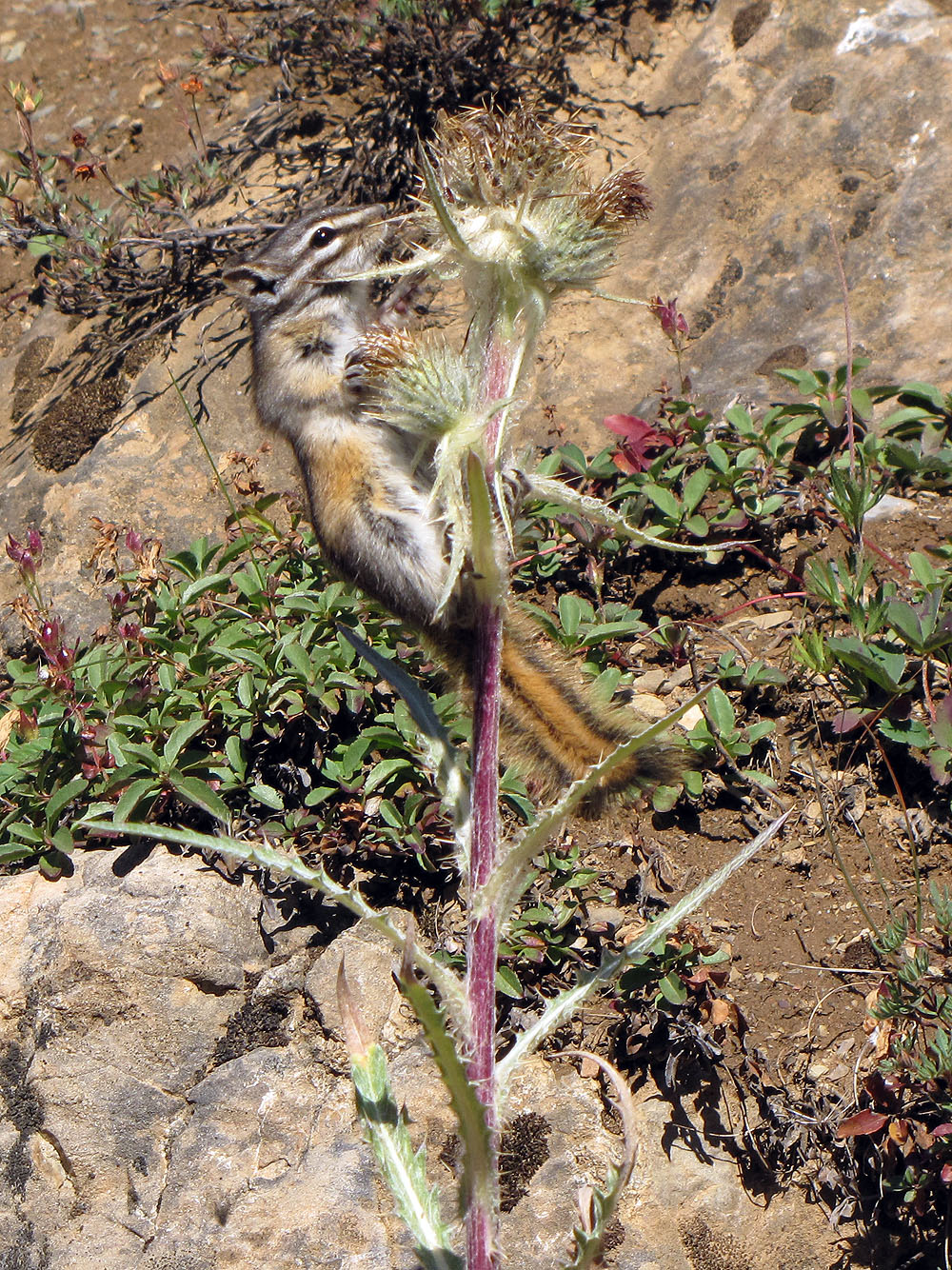 We were surprised to see a chipmunk run up a 3-foot-high thistle to dine (mouse over)

Out of the trees, the summit stretches above us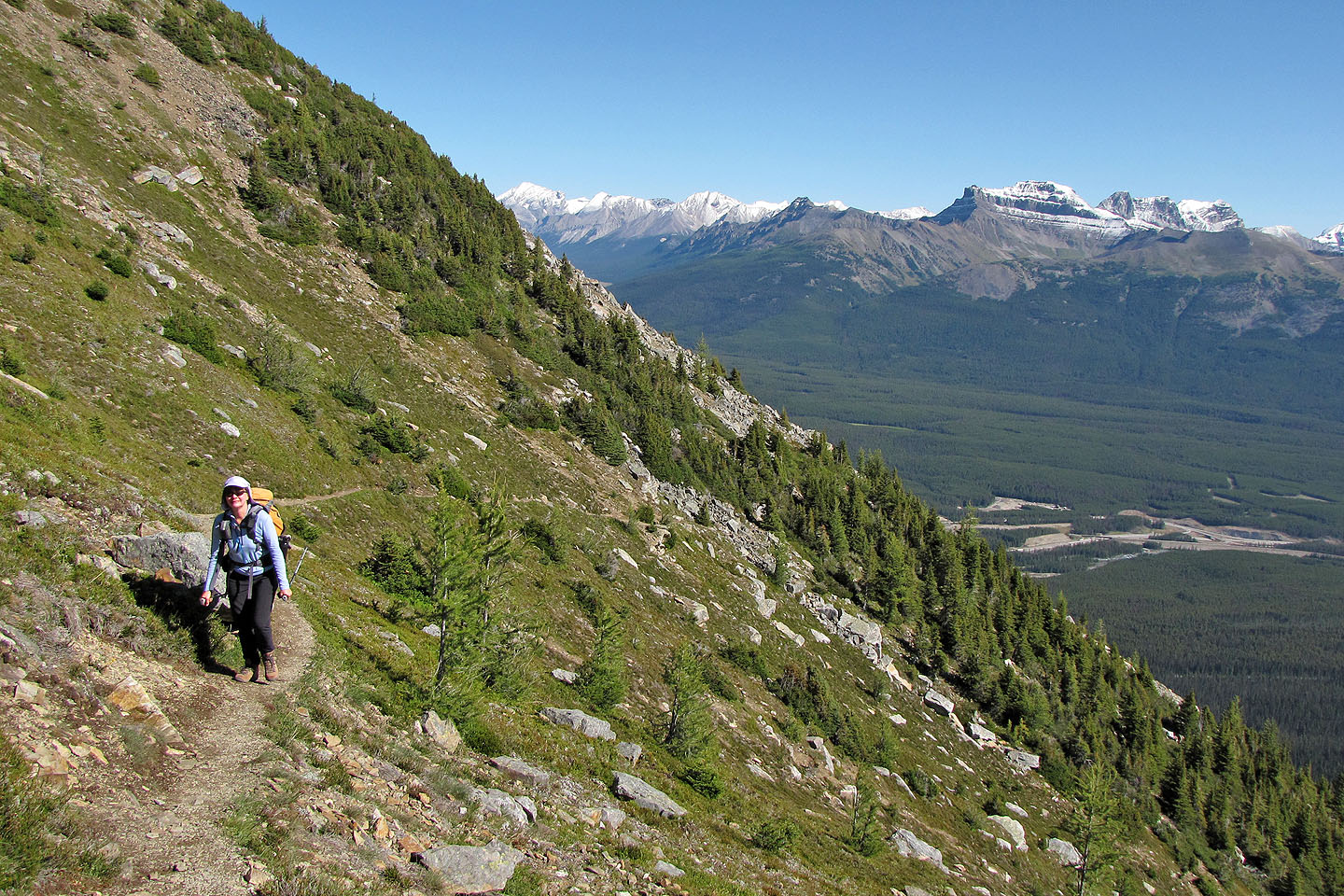 Looking northeast toward Skoki Valley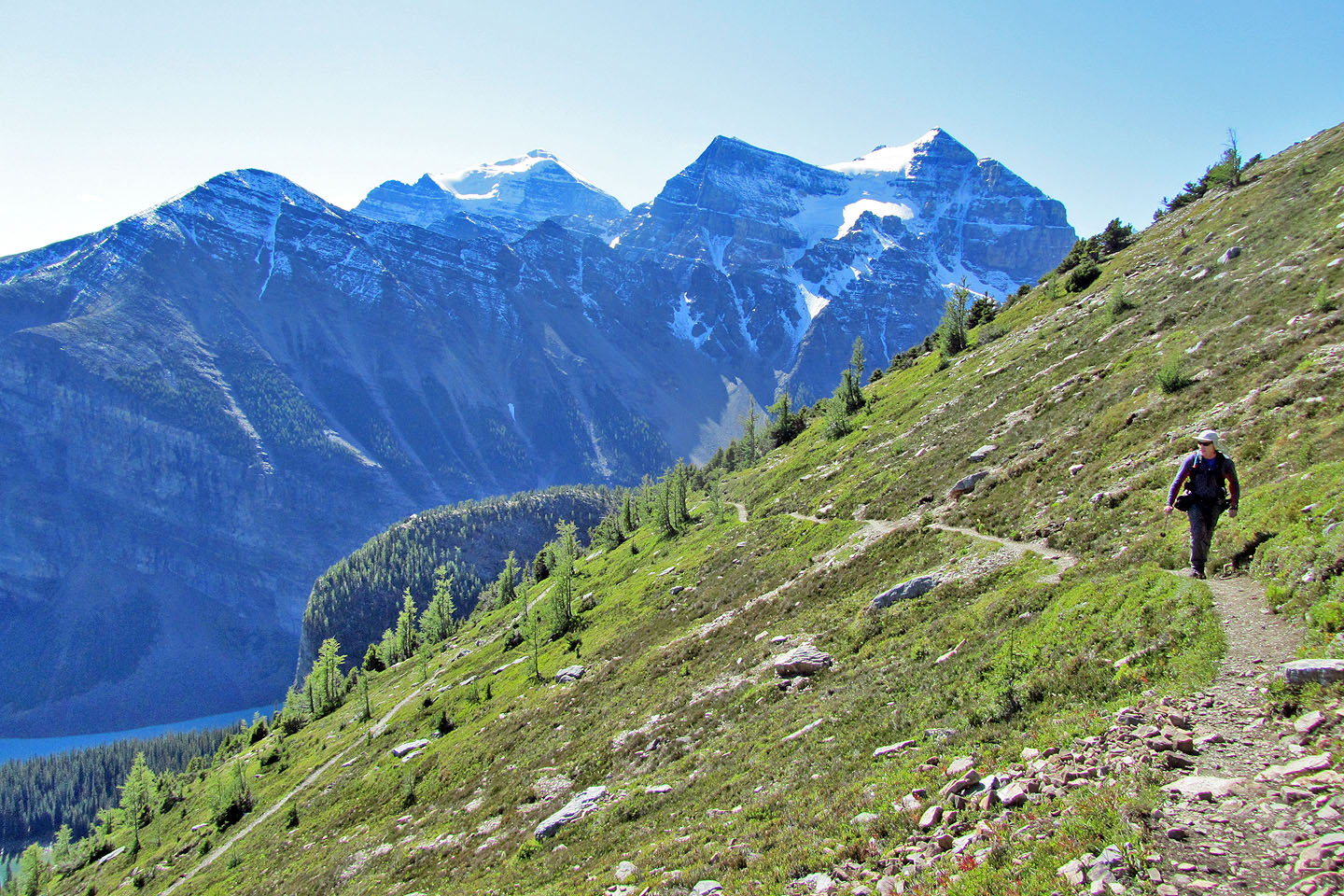 Mount Temple well in the background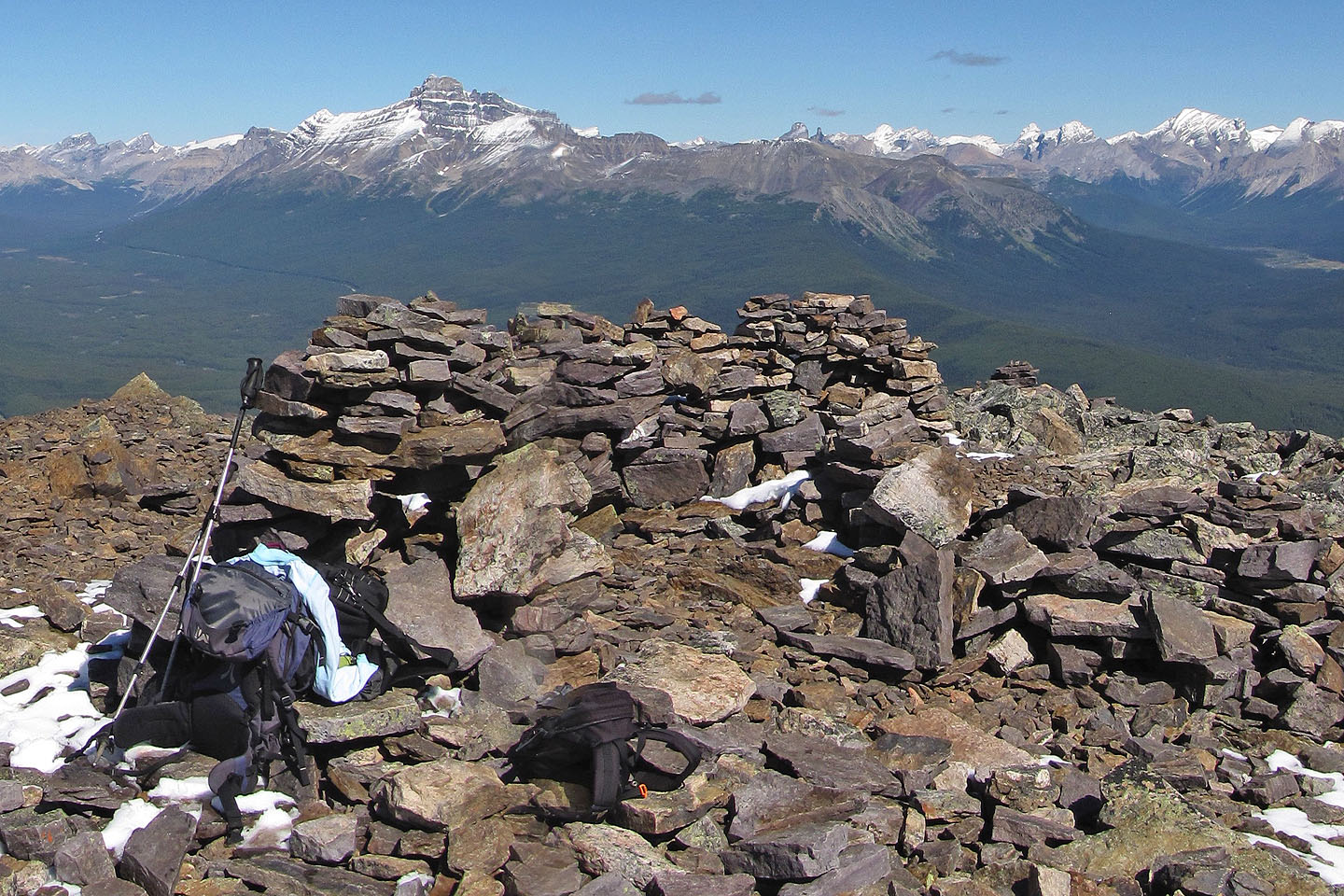 A windbreak on the summit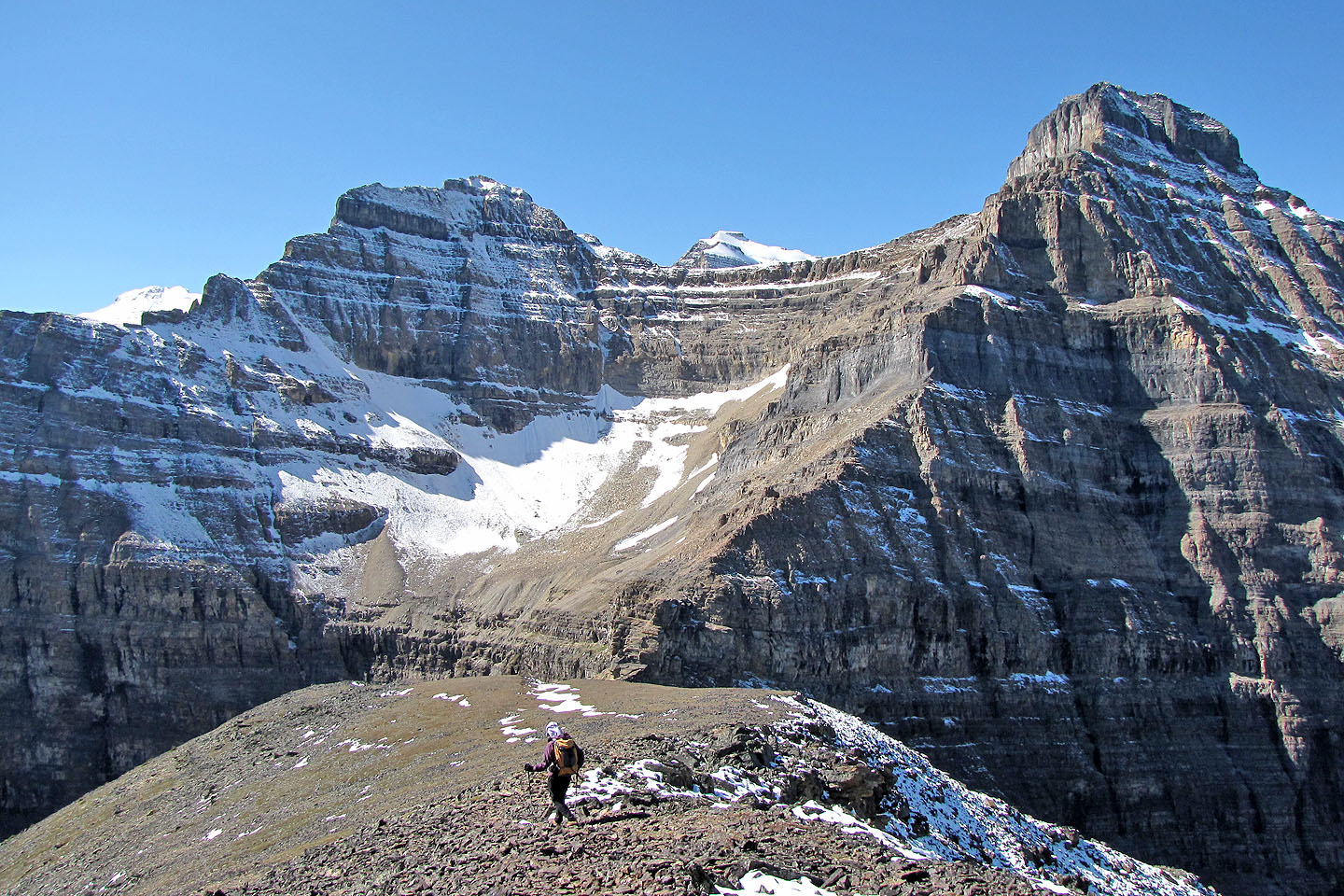 Heading to the St. Piran-Niblock col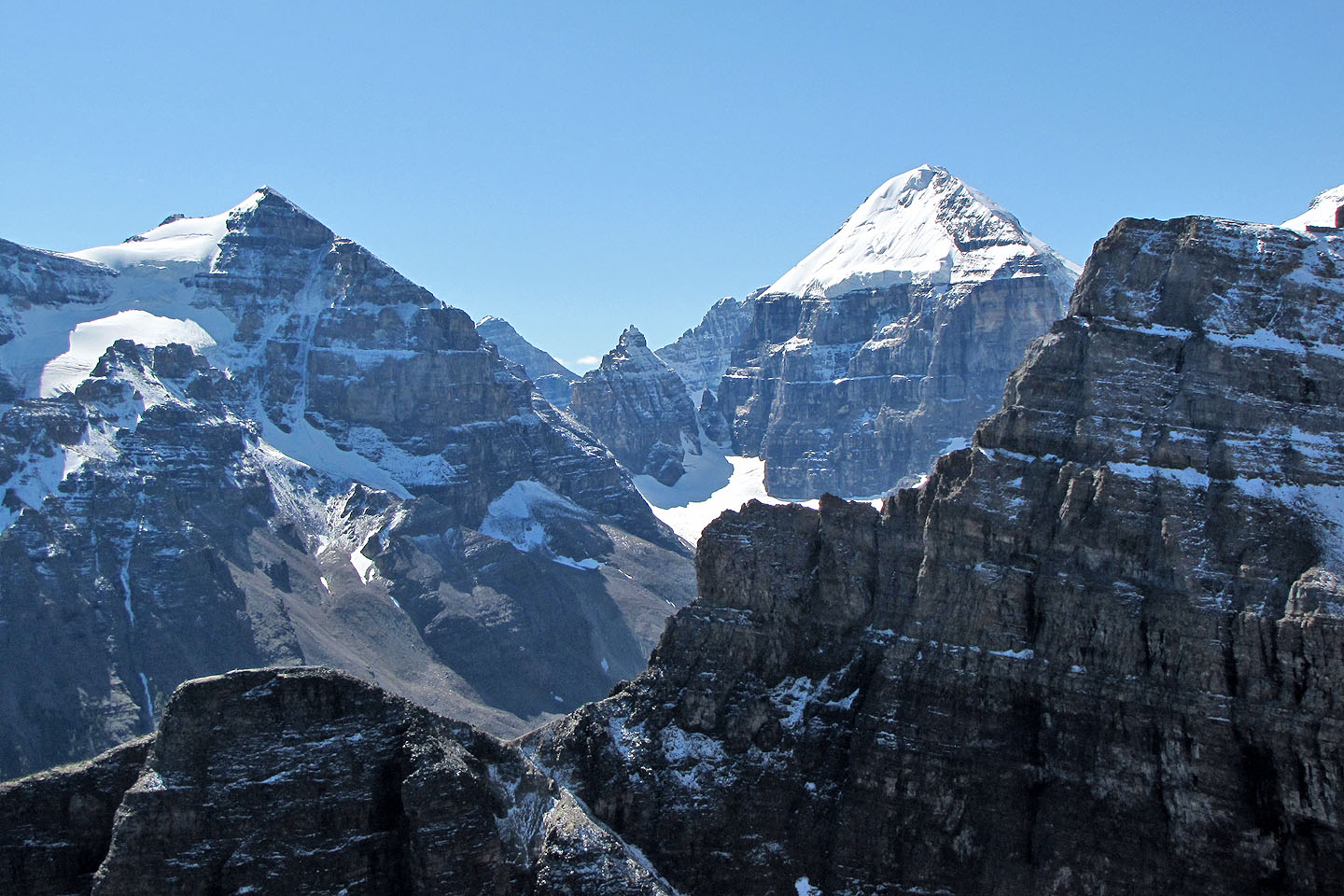 The Mitre (centre) is dwarfed by Mounts Aberdeen and Lefroy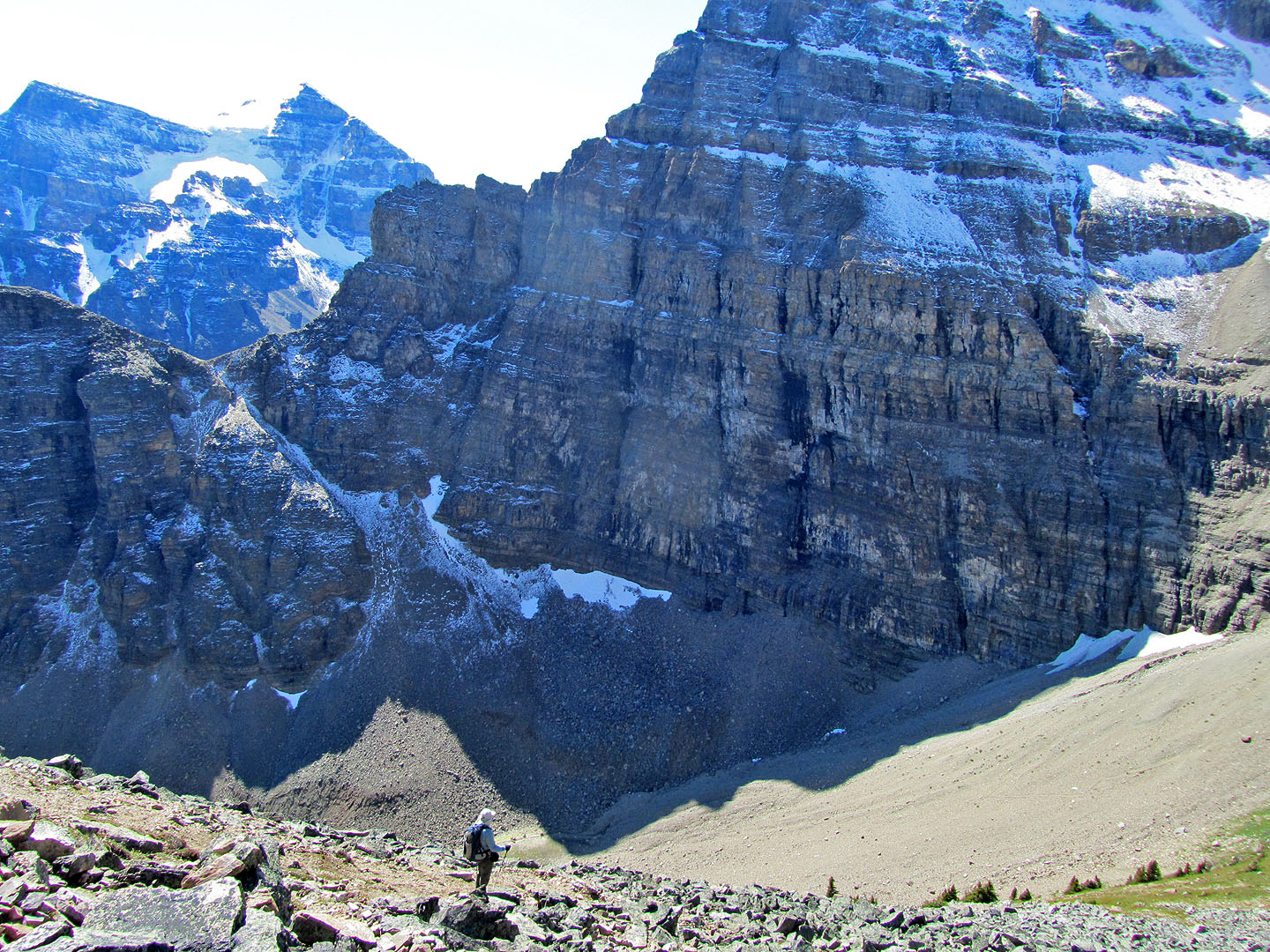 Lake Agnes basin lies below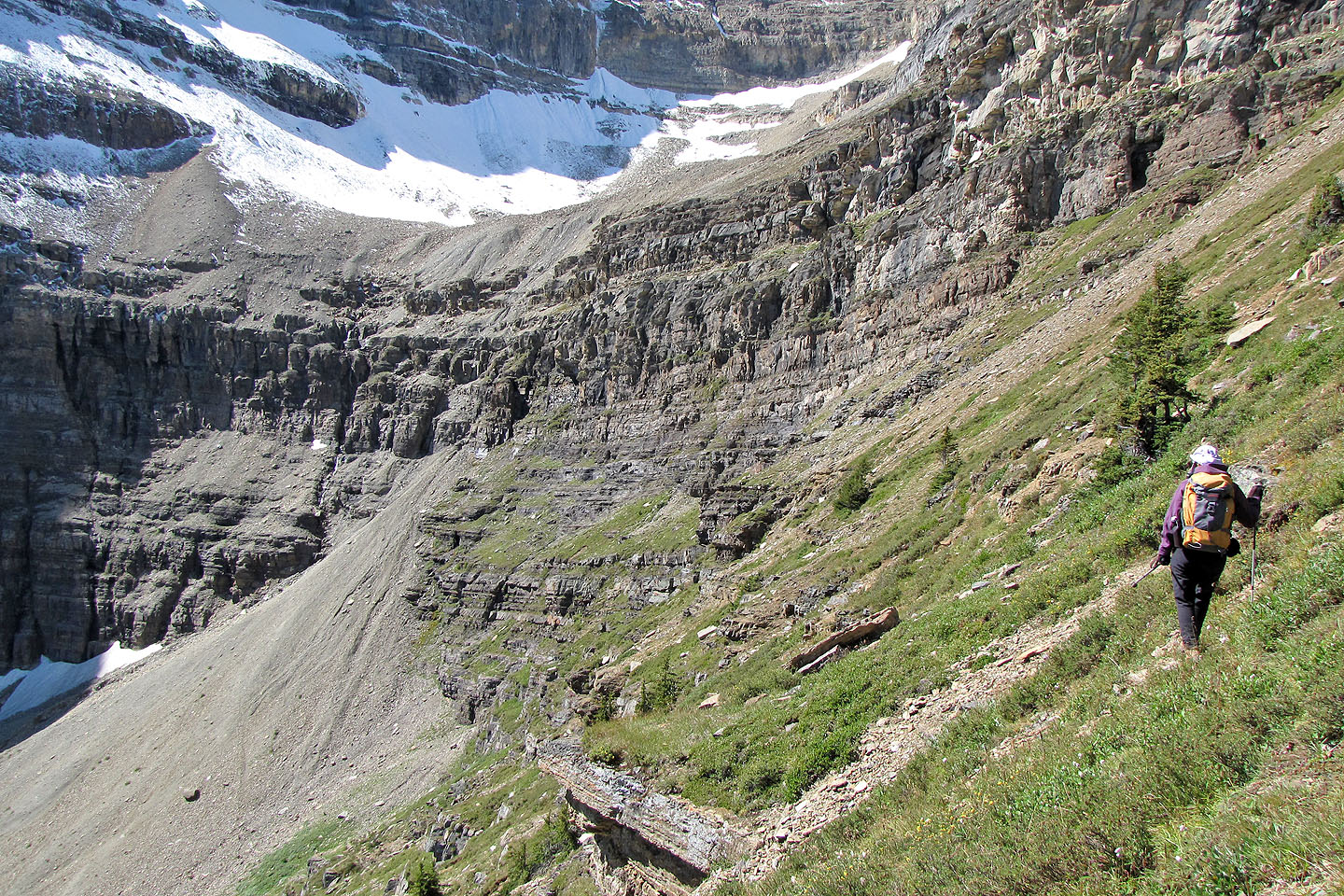 The steep slope down to the basin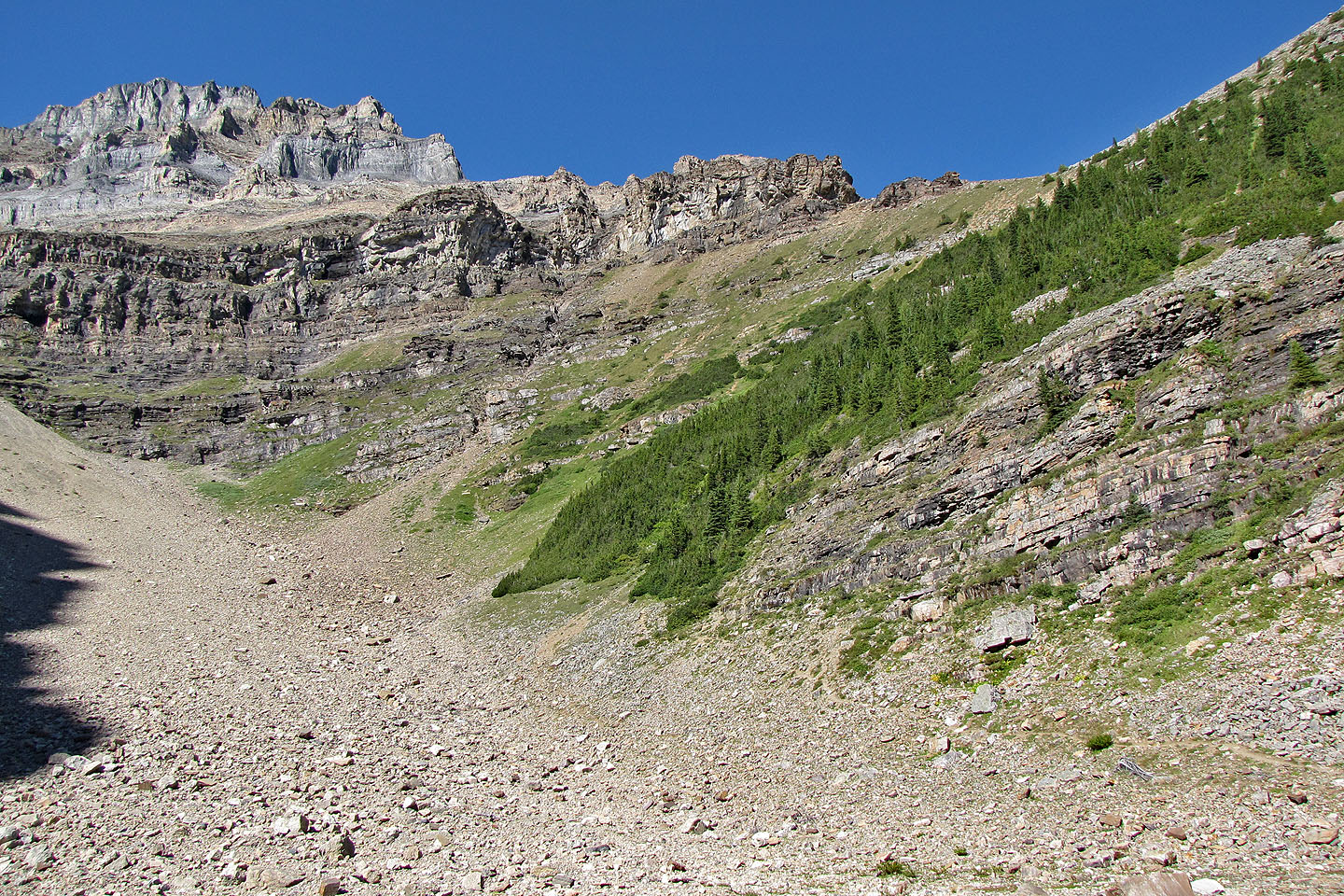 Looking up the vegetated slopes we descended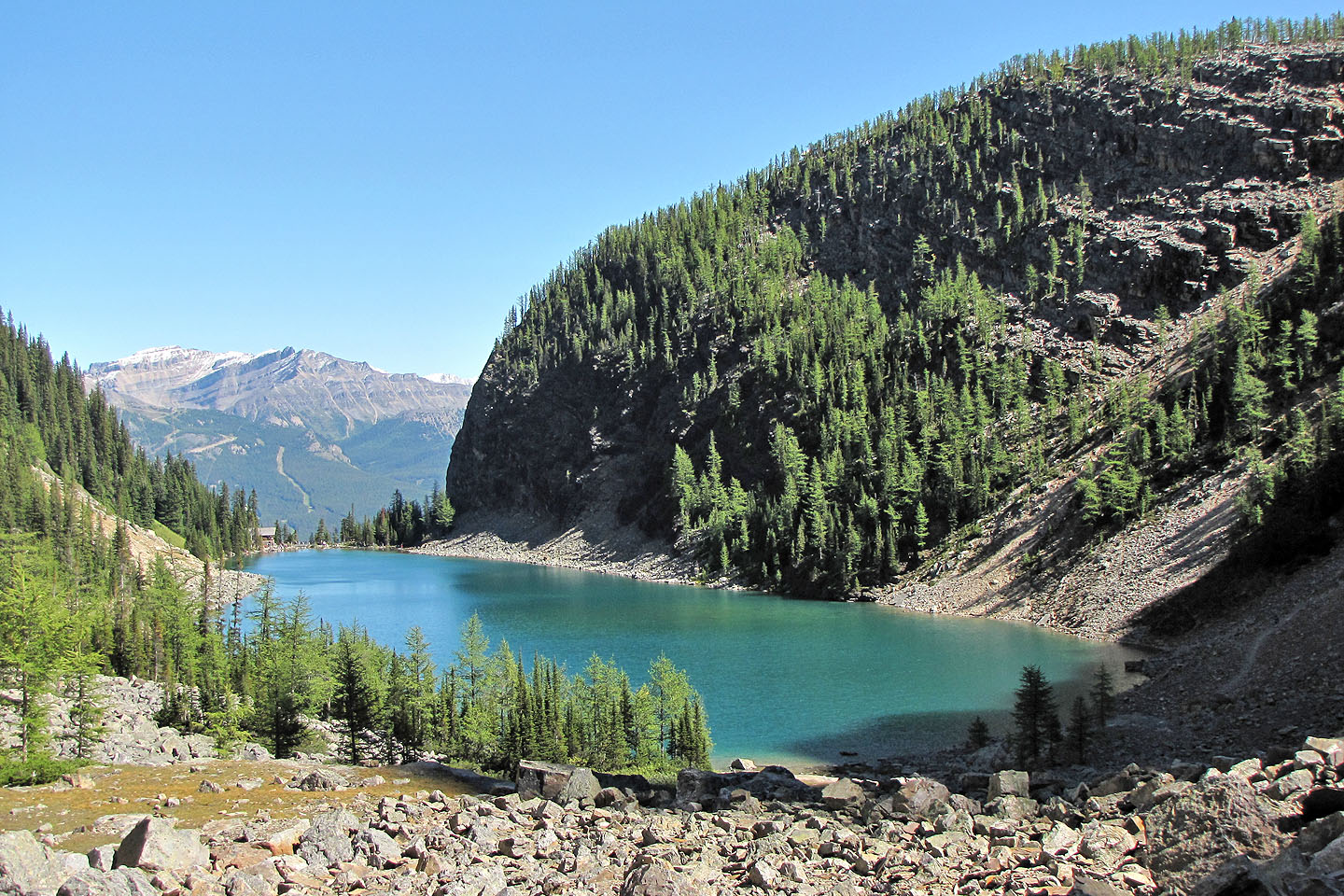 Lake Agnes and the Teahouse (mouse over for a close-up)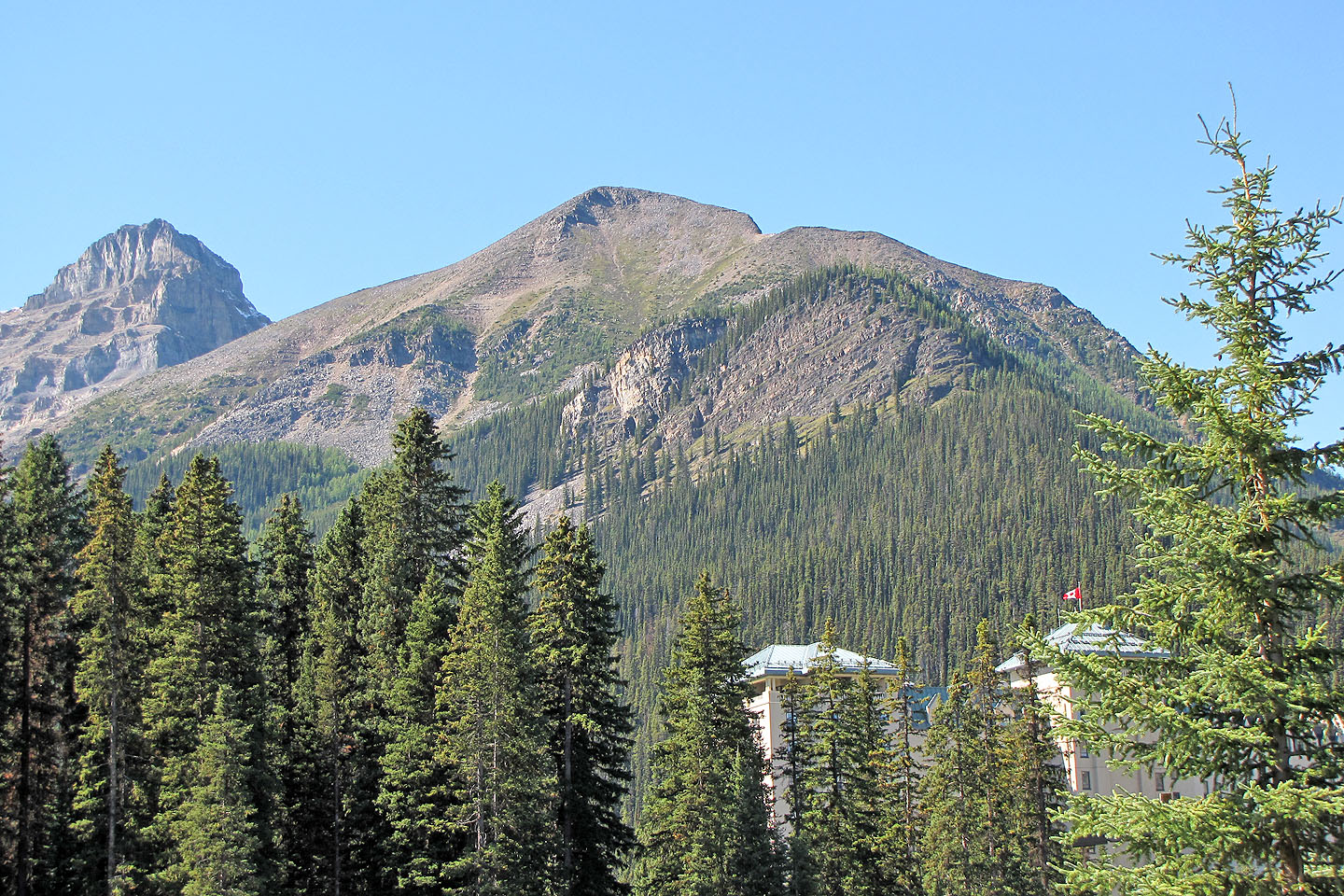 St. Piran from the parking lot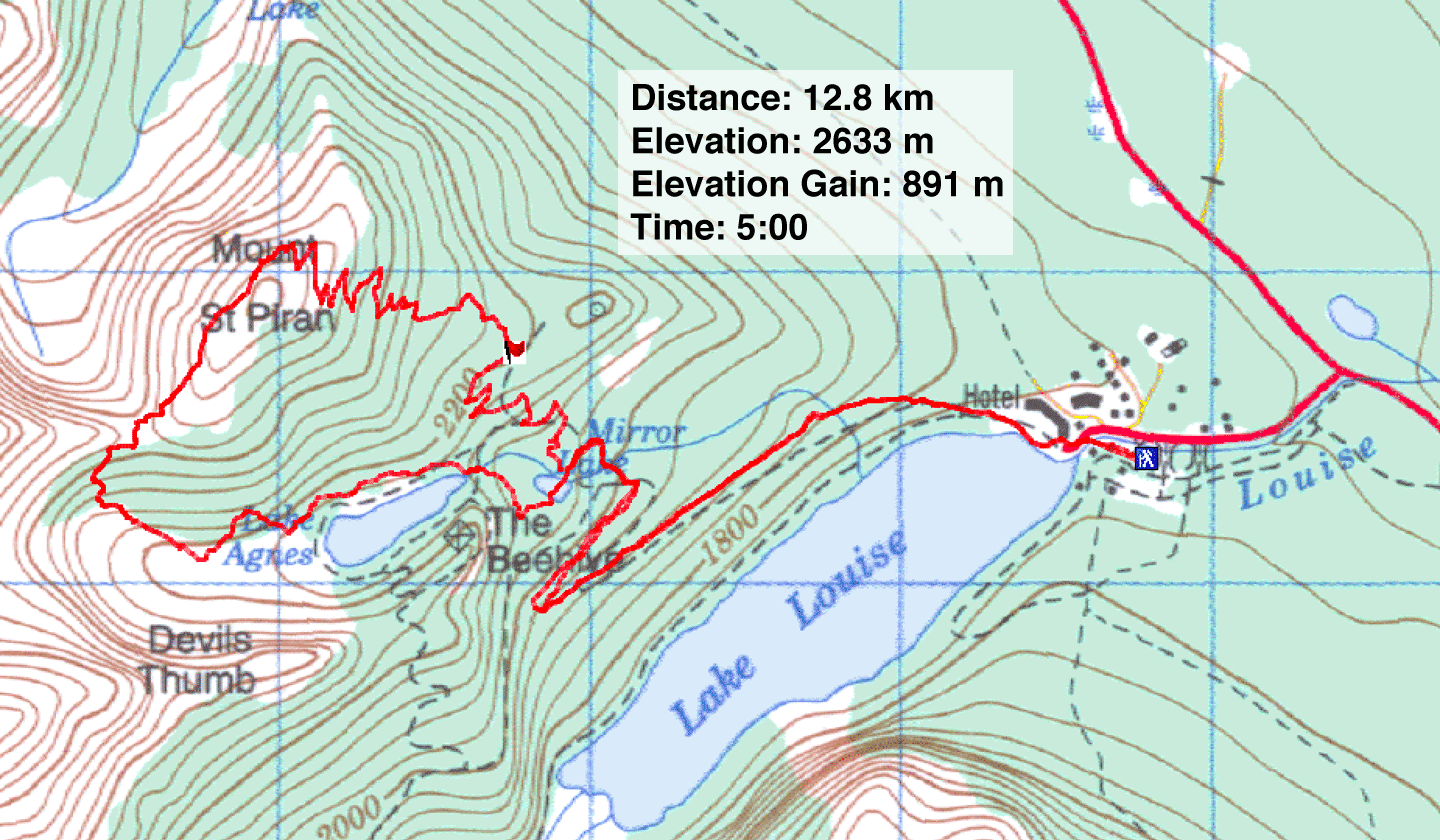 82 N/8 Lake Louise