Mount Bell (attempt)
Lake Louise, Alberta
July 12, 2005
To reach Mount Bell, we used the Taylor Lake approach and ascended a snow-covered gully. Even though Kane recommends this route, I think it's unnecessarily long. I returned five years later and summited using the Boom Lake approach.
The trip was doomed from the start. Included in my party was a girl who needed to get to Calgary in the early evening and a girl that was slow. What a bad combination! Ultimately we turned back due to the lack of time, just when the summit was in sight. After this trip, I vowed never to promise anyone to return at a set time.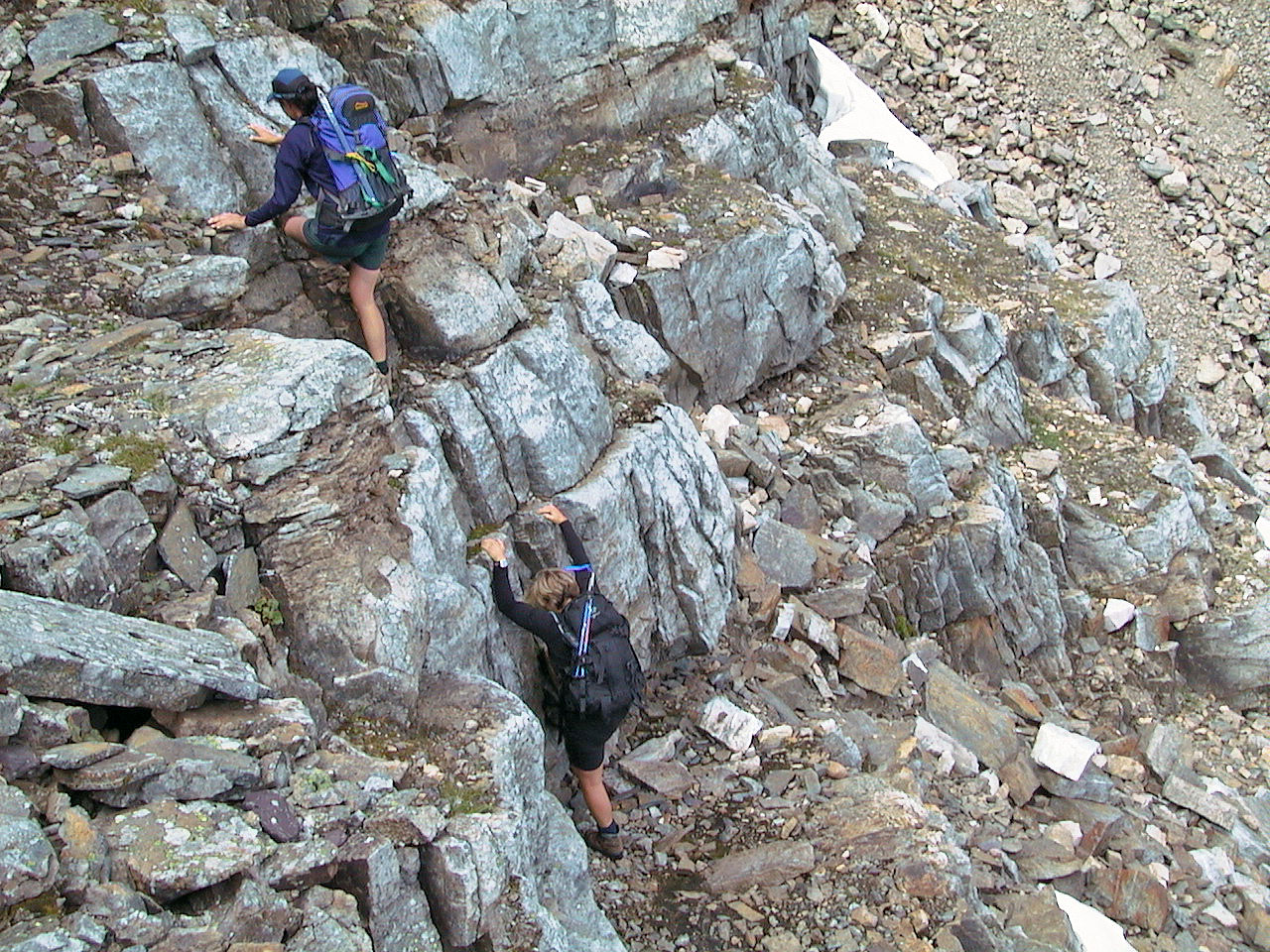 After passing Taylor Lake we did some scrambling

To reach the ridge, we ascended this gully on the left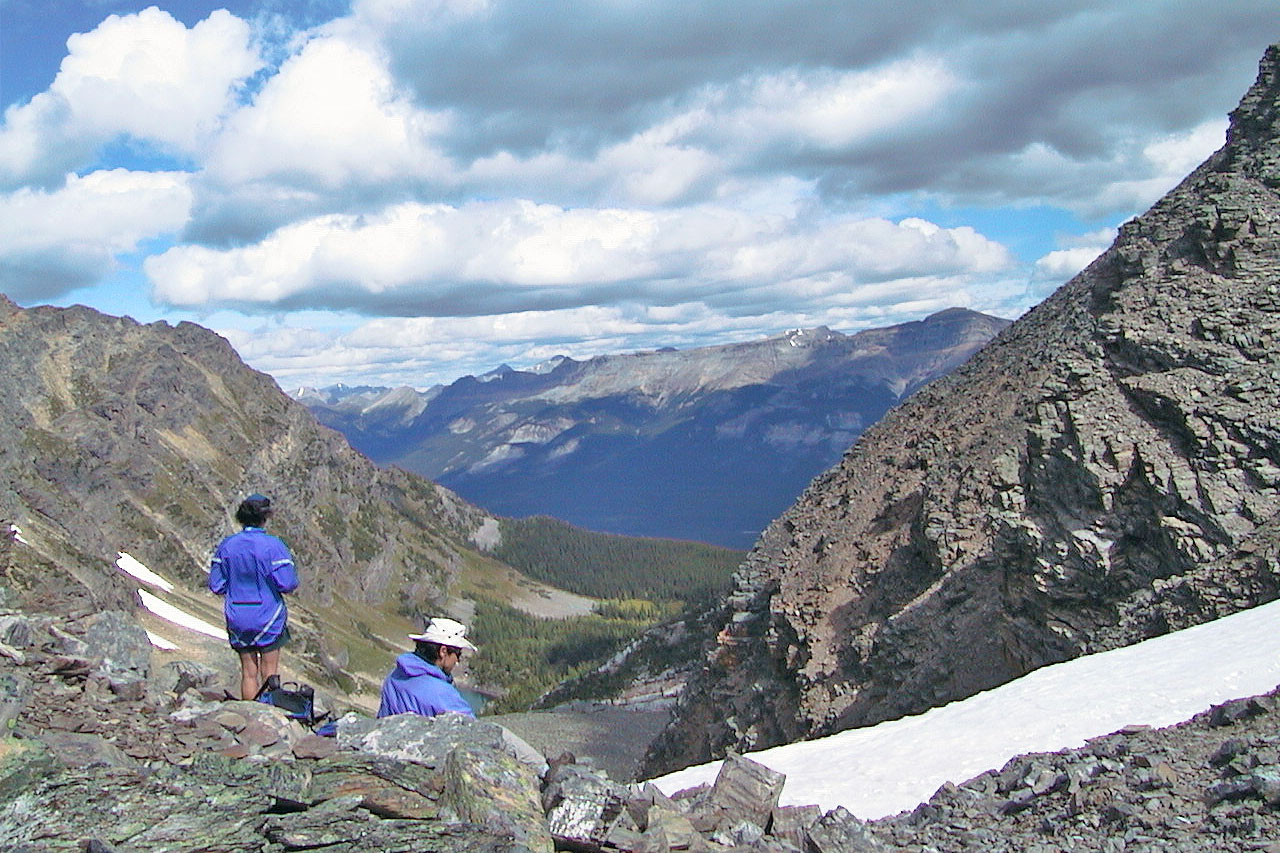 Topping out on the gully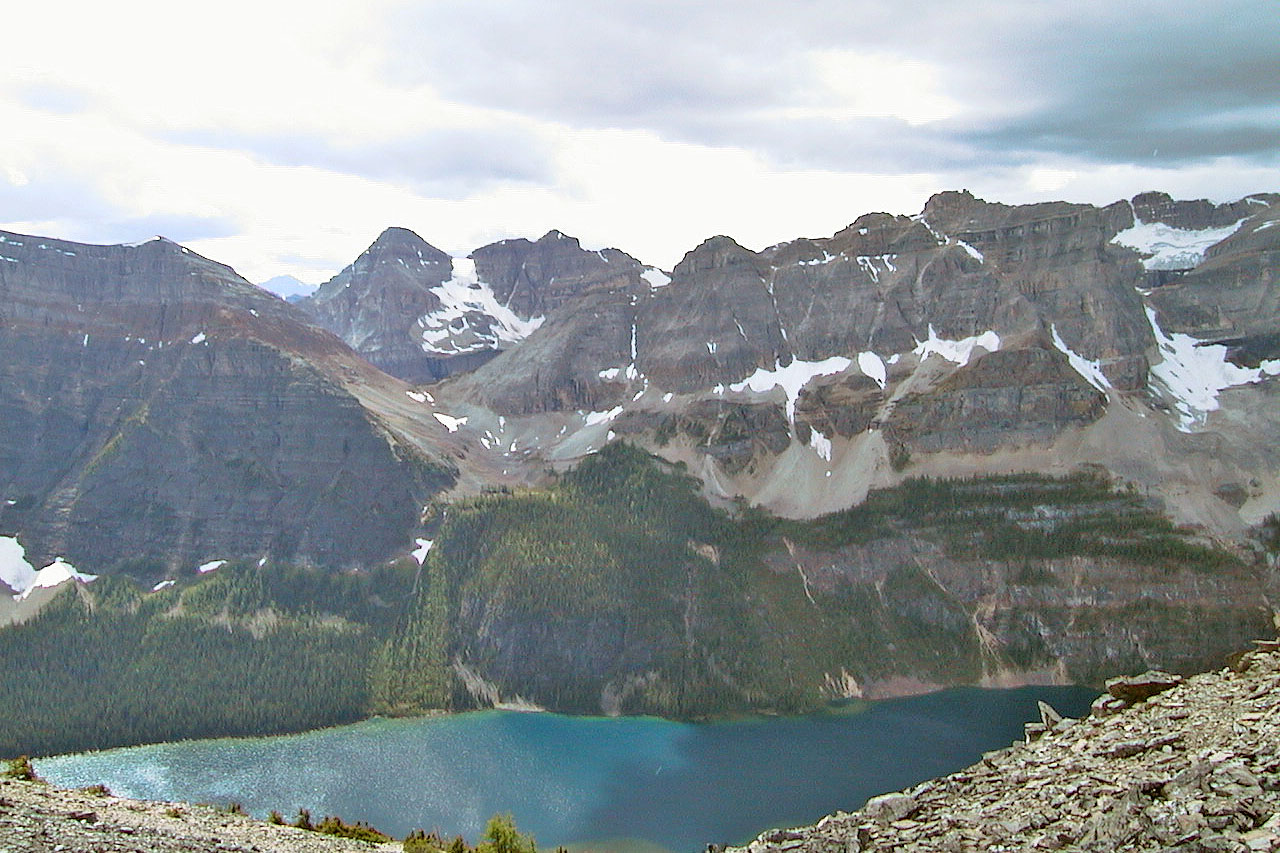 Boom Lake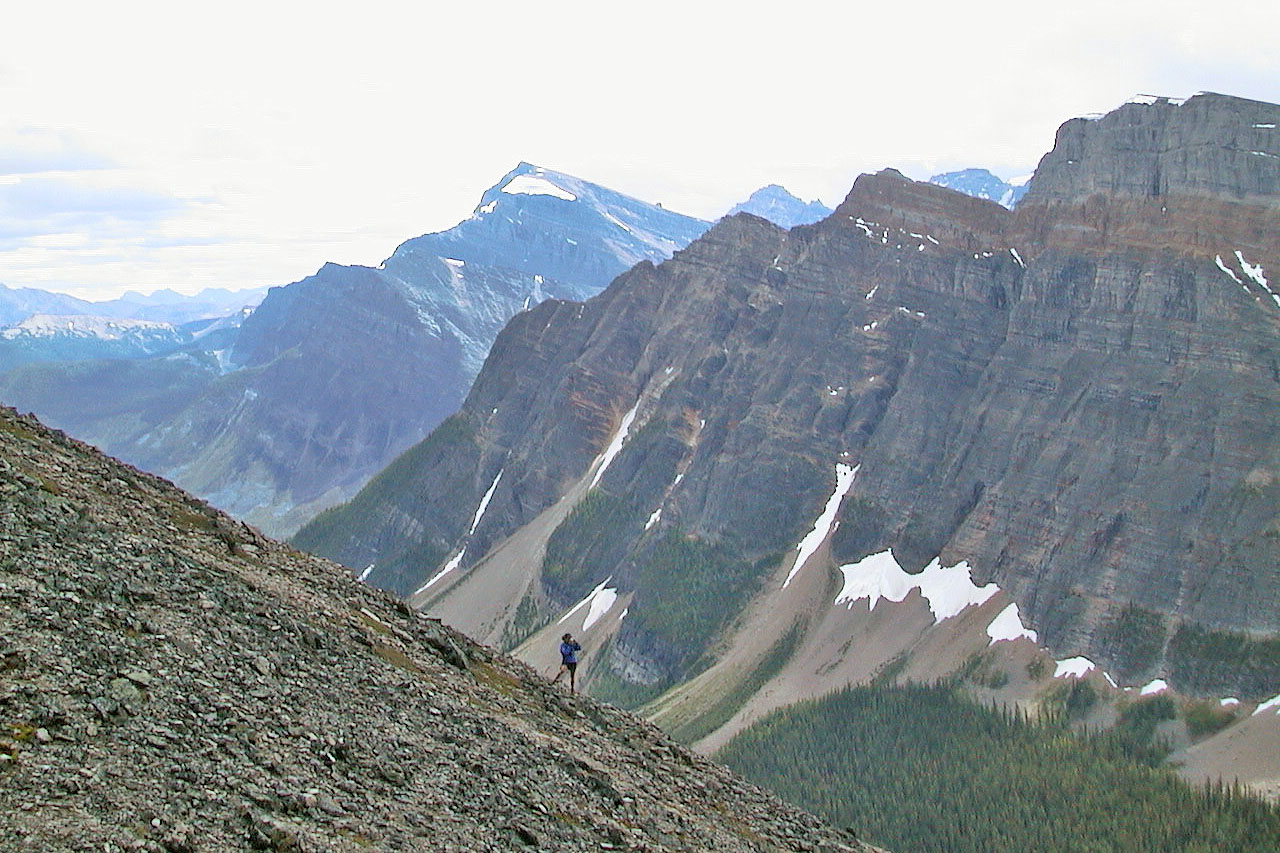 Plenty of scree to cross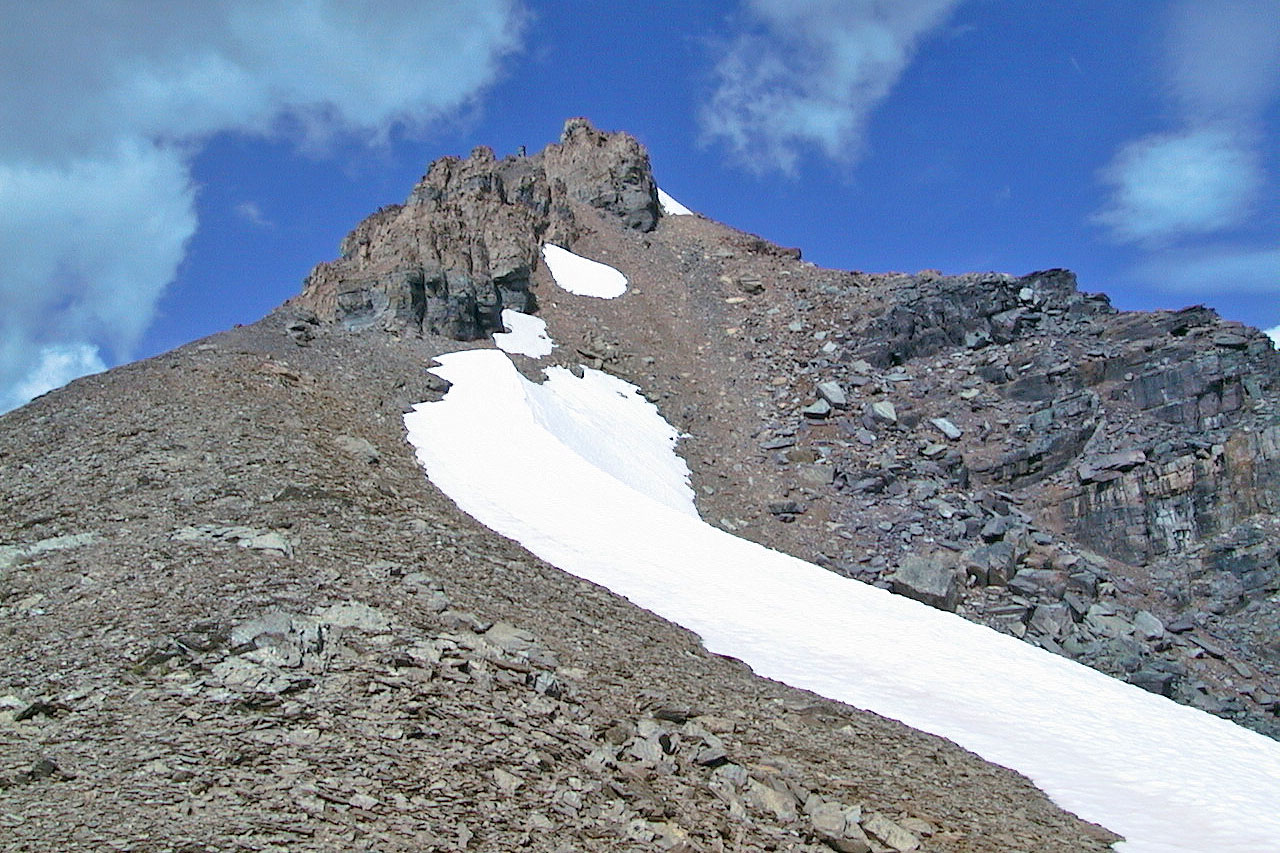 We turned back after passing this outcrop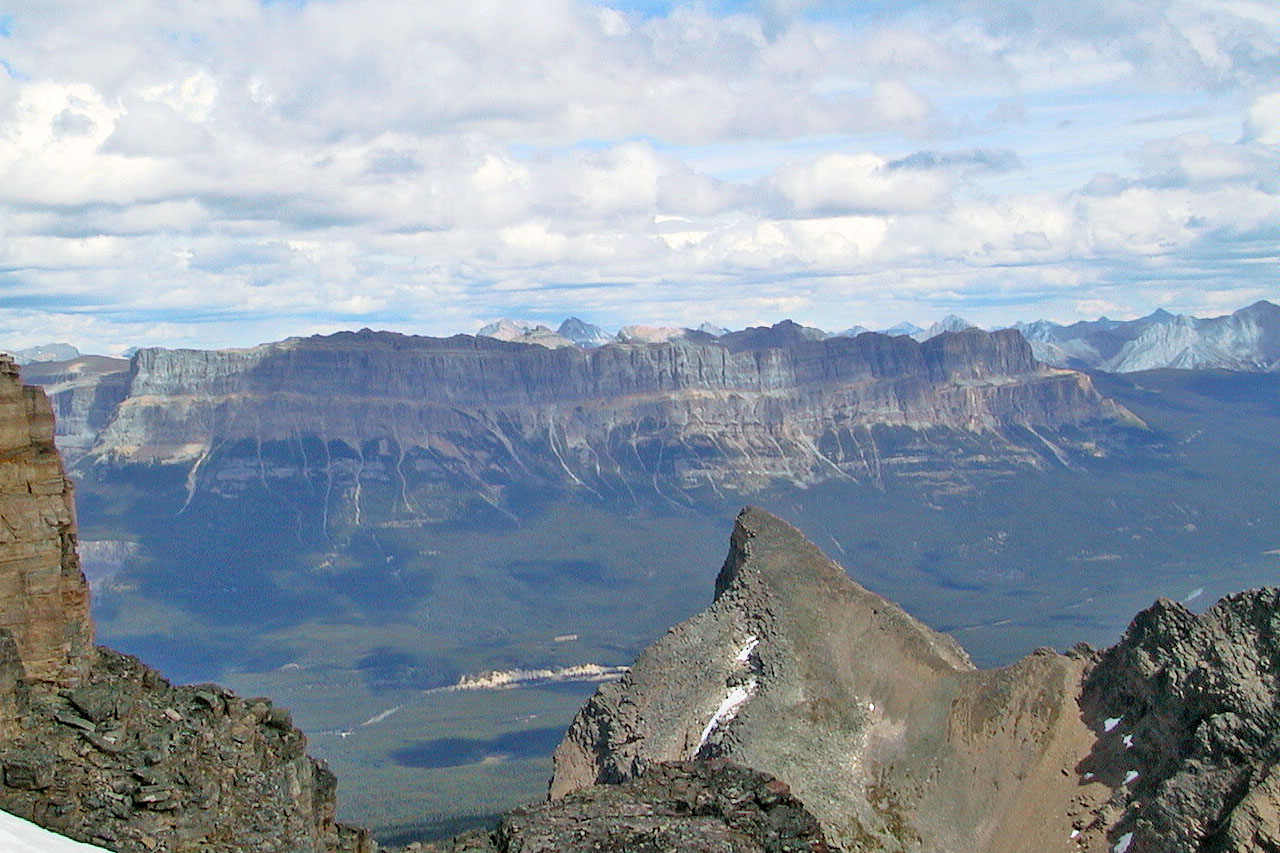 Castle Mountain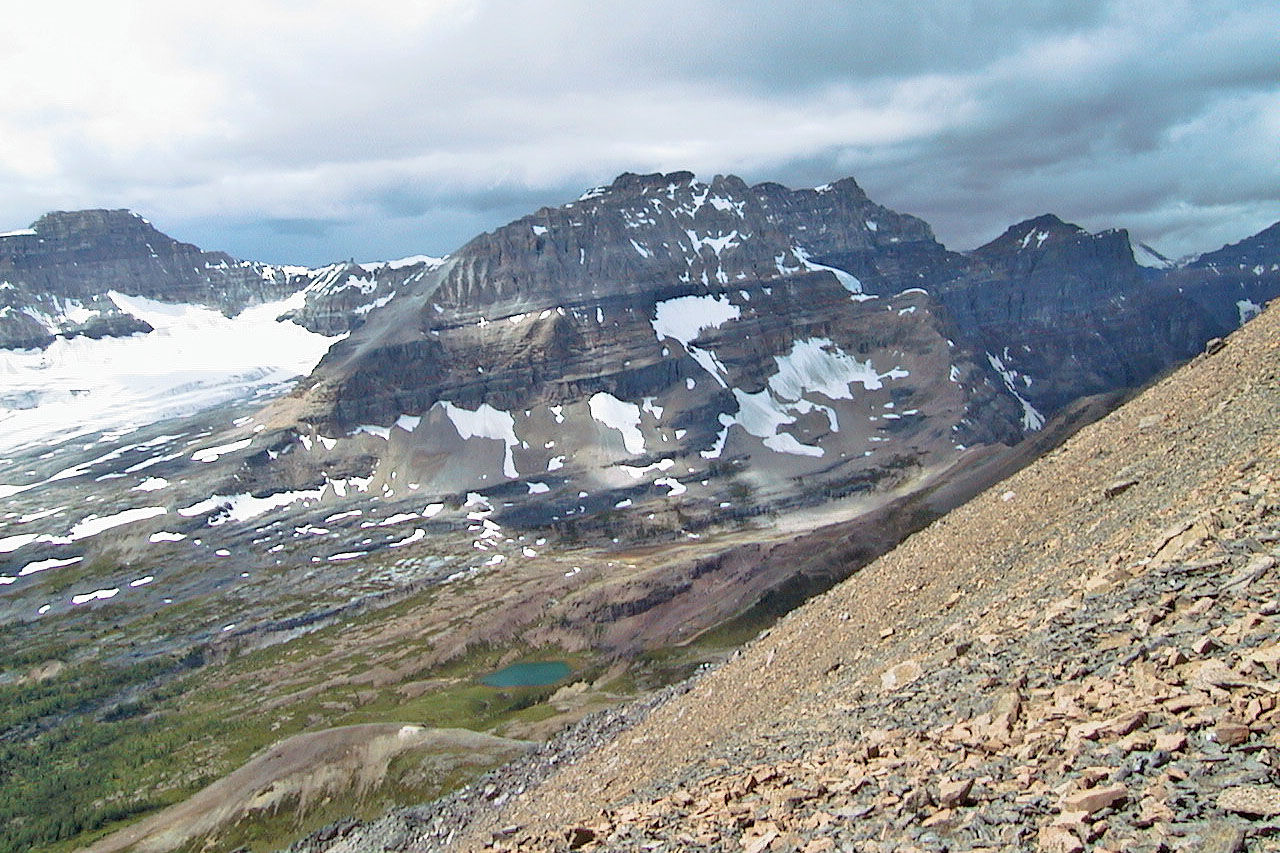 Bident Mountain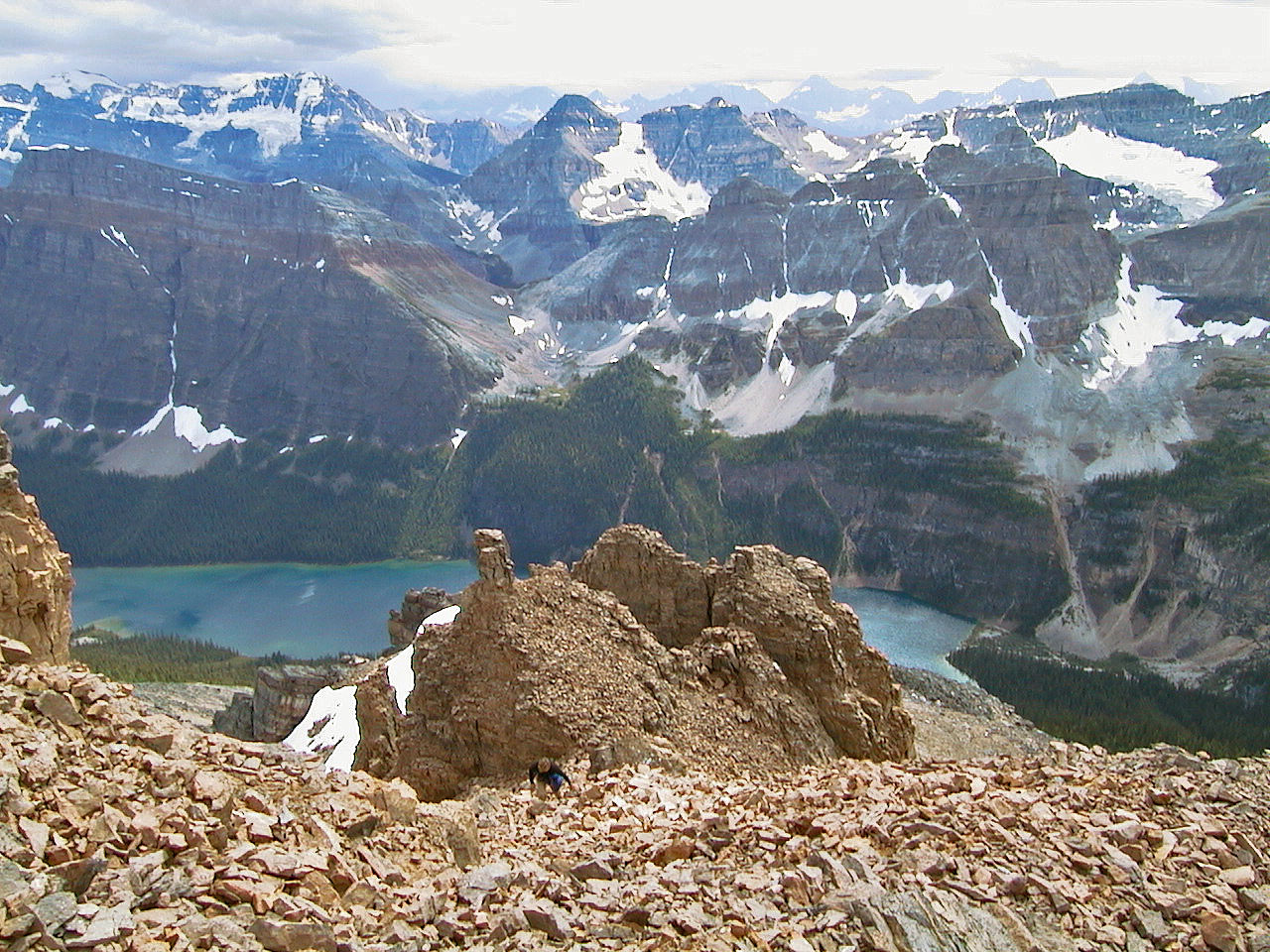 Looking back just before we turned around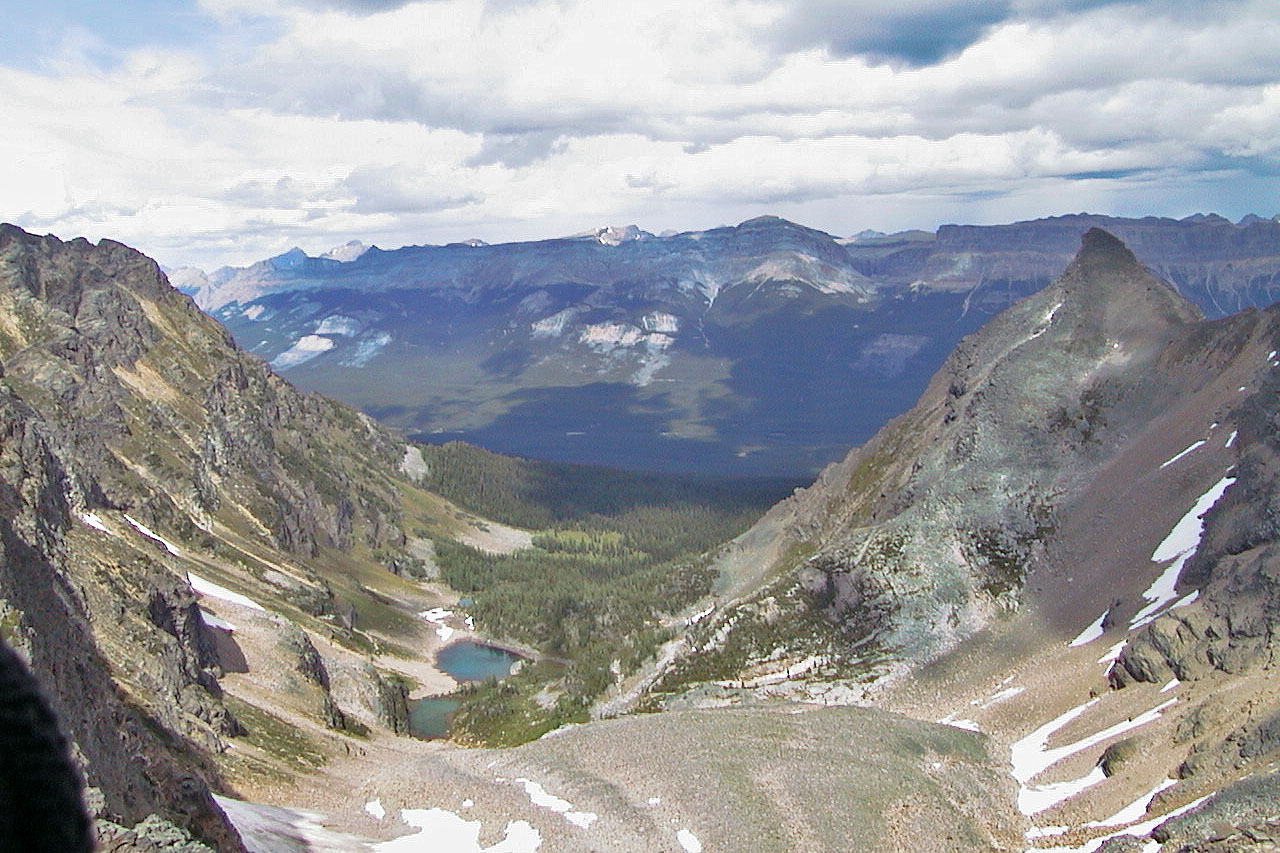 Back at the ascent gully leading to Taylor Lake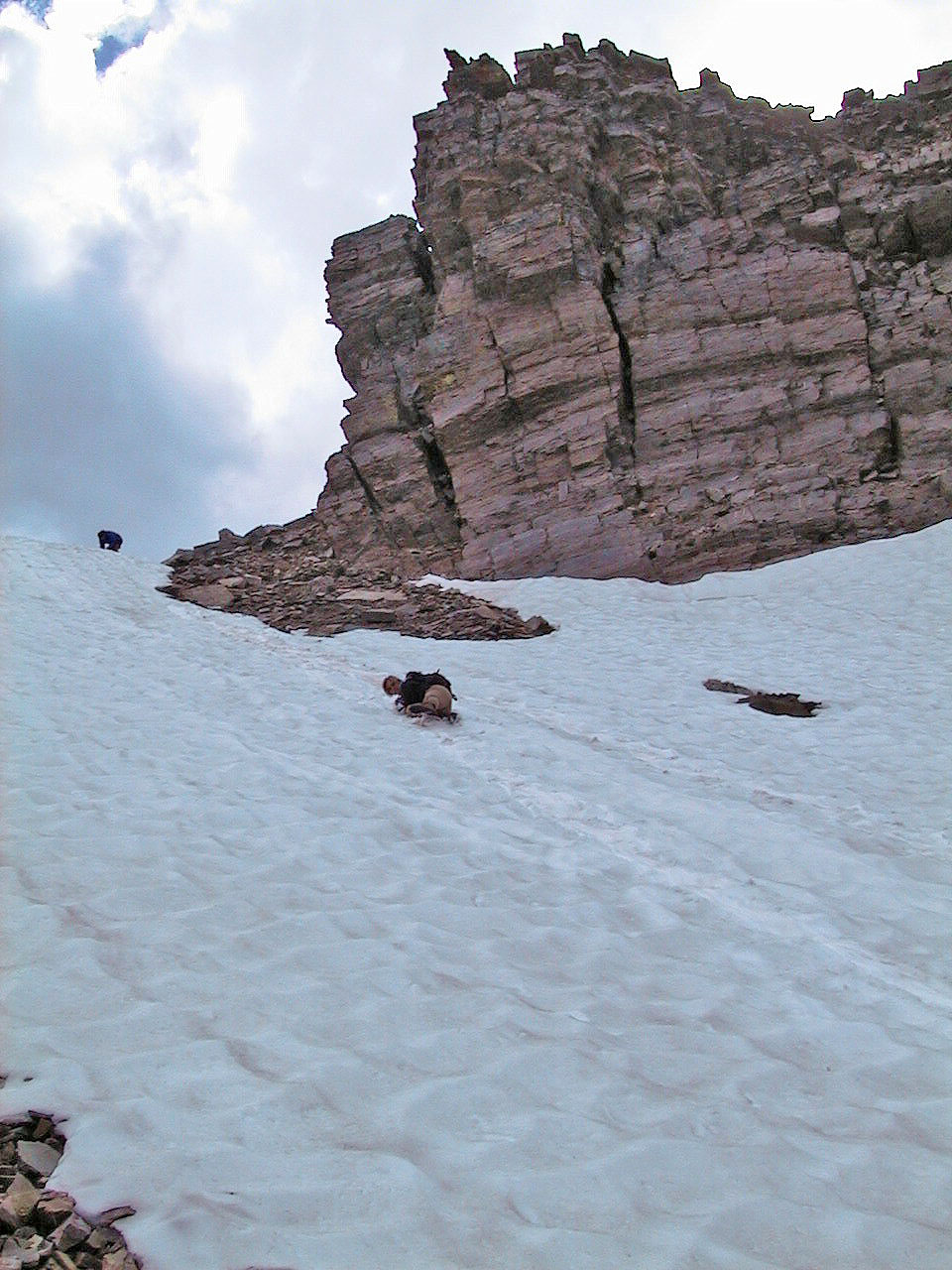 Glissading down the gully