bobspirko.ca | Home | Canada Trips | US Trips | Hiking | Snowshoeing | MAP | ABOUT

Mount Indefatigable Traverse
Kananaskis, Alberta
July 15, 2005
For the past two years the Mount Indefatigable trail has been mostly closed due to bear activity. Open this year, we jumped at the chance to bag the peak. Joining Dinah and I was Phil Scheiner who accompanied us to the top of Holy Cross Mountain last year.
The trail starts off flat but soon becomes steep. A bench at a lookout offers a place to pause and soon after that the trail forks. We passed the first fork and followed the trail until we reached an end-of-trail sign. But a side trail wends left and soon joins the main trail that leads to the North Peak.
In a short time the trees thinned and we skirted the right edge of a tarn. We continued on the trail until it was evident we would reach the North Peak quicker if we left the trail and cut across the slope as shown in the book.
Once off the grassy slopes, we worked our way up a steep gully of loose rock. Neither trail nor cairns marked the way, so we were left to our own design. I had fallen behind but Phil was quick to assist Dinah up some of the trickier sections. Scrambling here was no fun because of loose rock and steep terrain so we were glad to reach the ridge where a short walk took us to the summit of the North Peak. It was windy, and we were greeted by good, if hazy, views of distance peaks. Fortunately we never saw any of the predicted showers for the afternoon. I took a summit panorama, and we continued on.
The traverse was straightforward, mostly a hike with a few short scrambling sections. Because of the high winds, gusting at times, we often held onto rock where the ridge narrowed and was exposed. When we came to the uninspiring south summit we found some communications apparatus perched on the top and not a cairn as we expected. As we headed down we were already discussing other scrambles we would like to do this season.
Postscript: Since posting this, Indefatigable trail has been decommissioned. For more information on the approach, see my Mount Indefatigable South trip.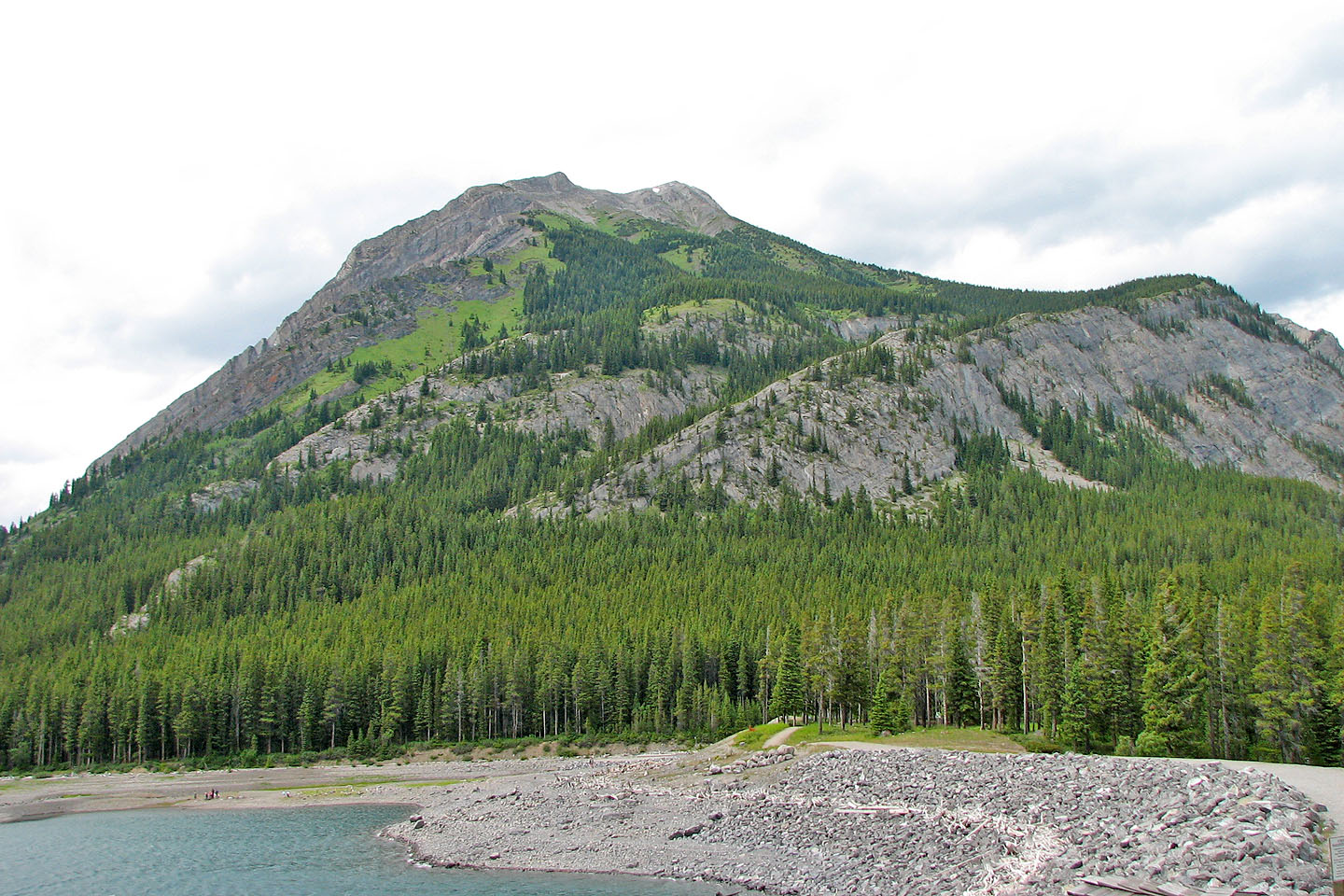 Mount Indefatigable from the trailhead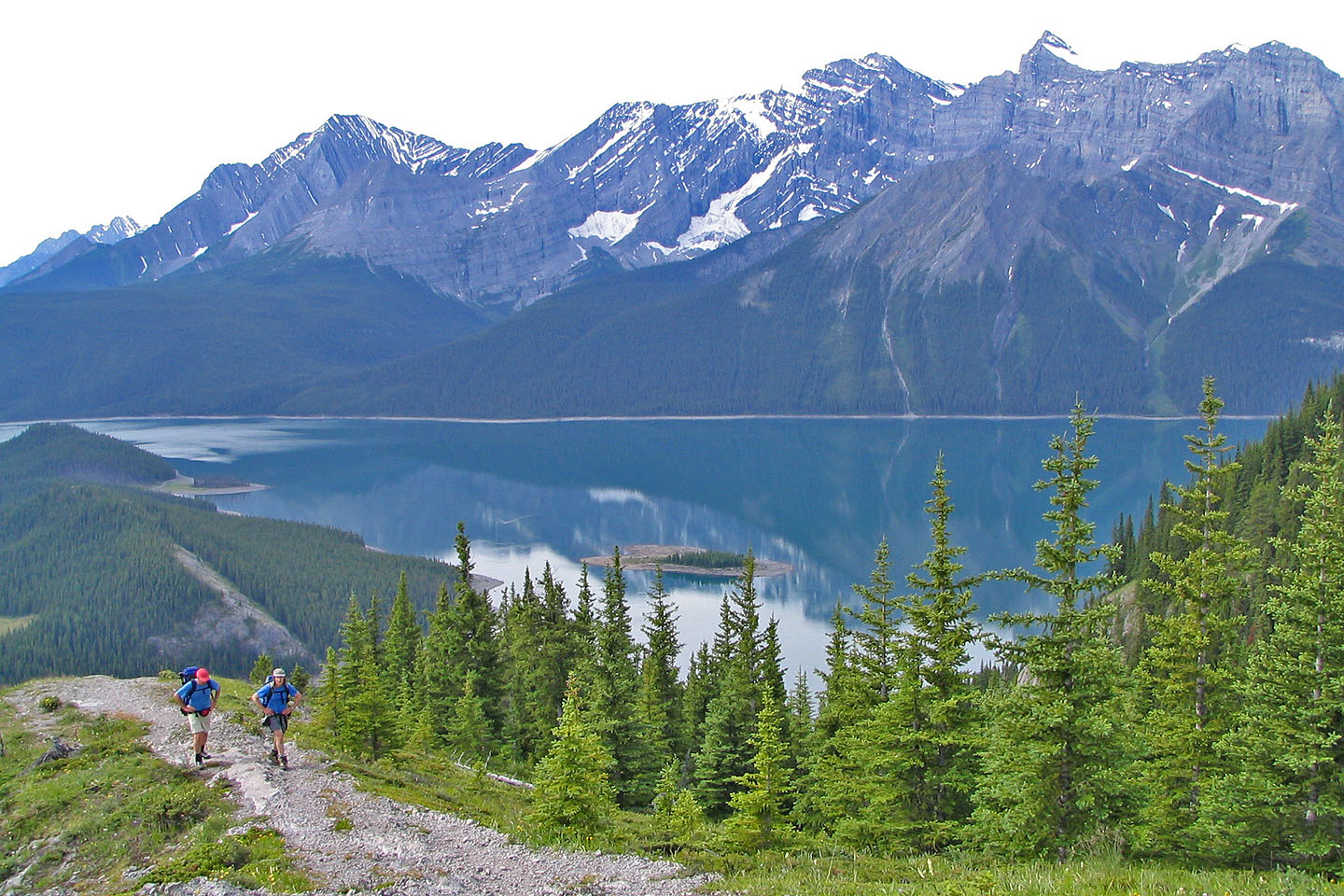 Hiking up the trail to the alpine tarn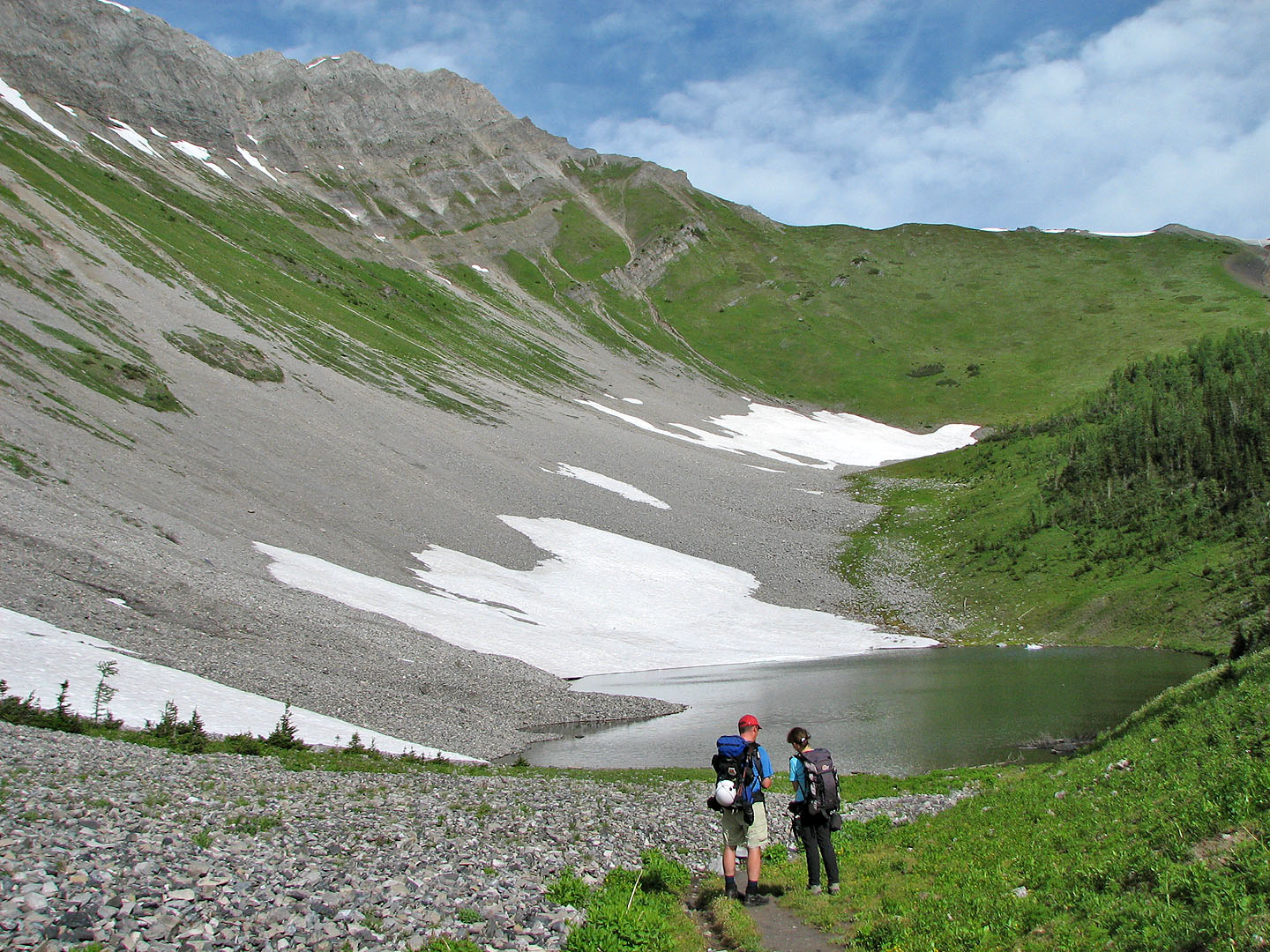 North Peak overlooks the tarn

North Peak from the slope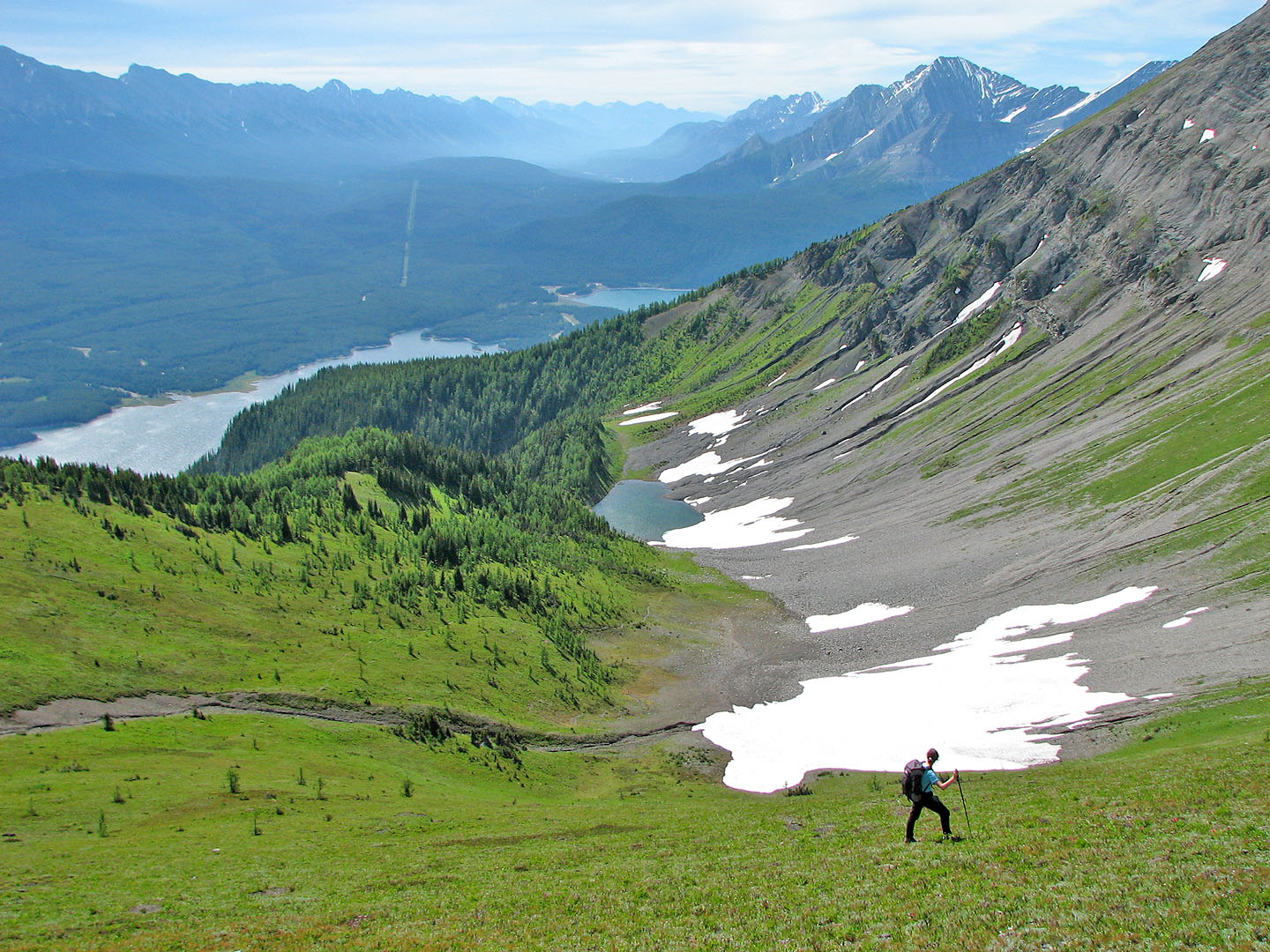 Looking back at the tarn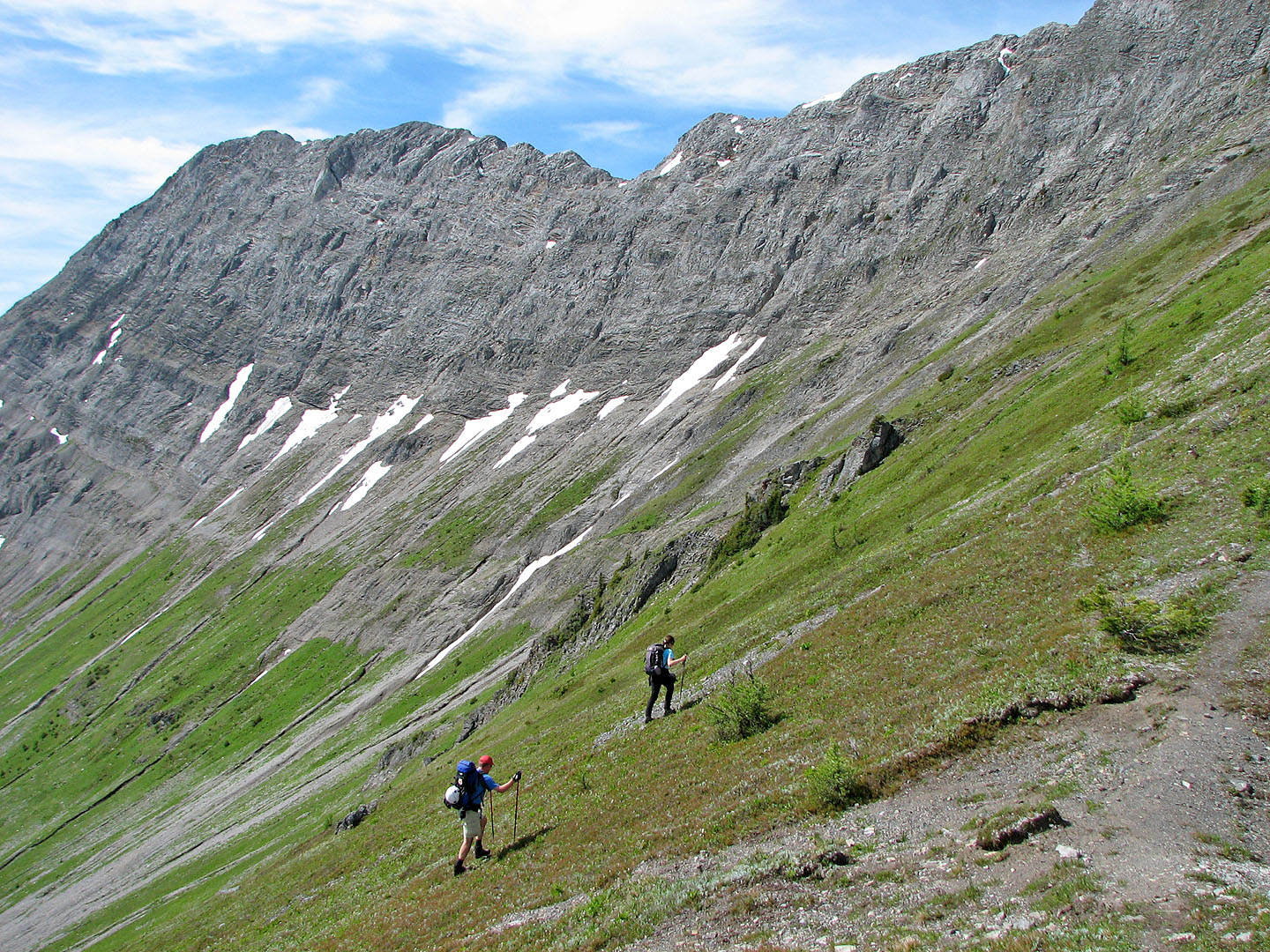 Phil and Dinah will soon join my on the ridge crest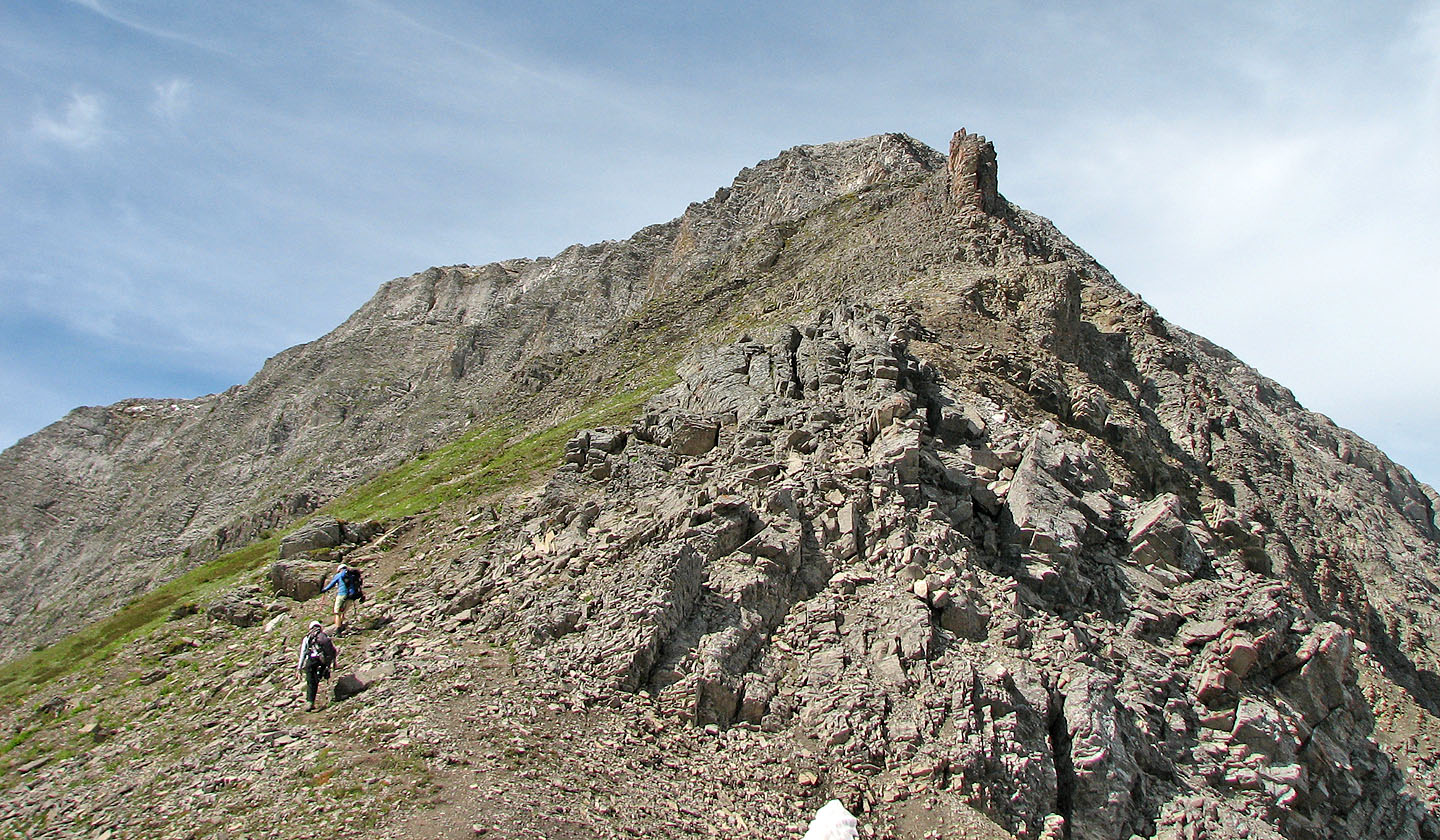 North Peak from the col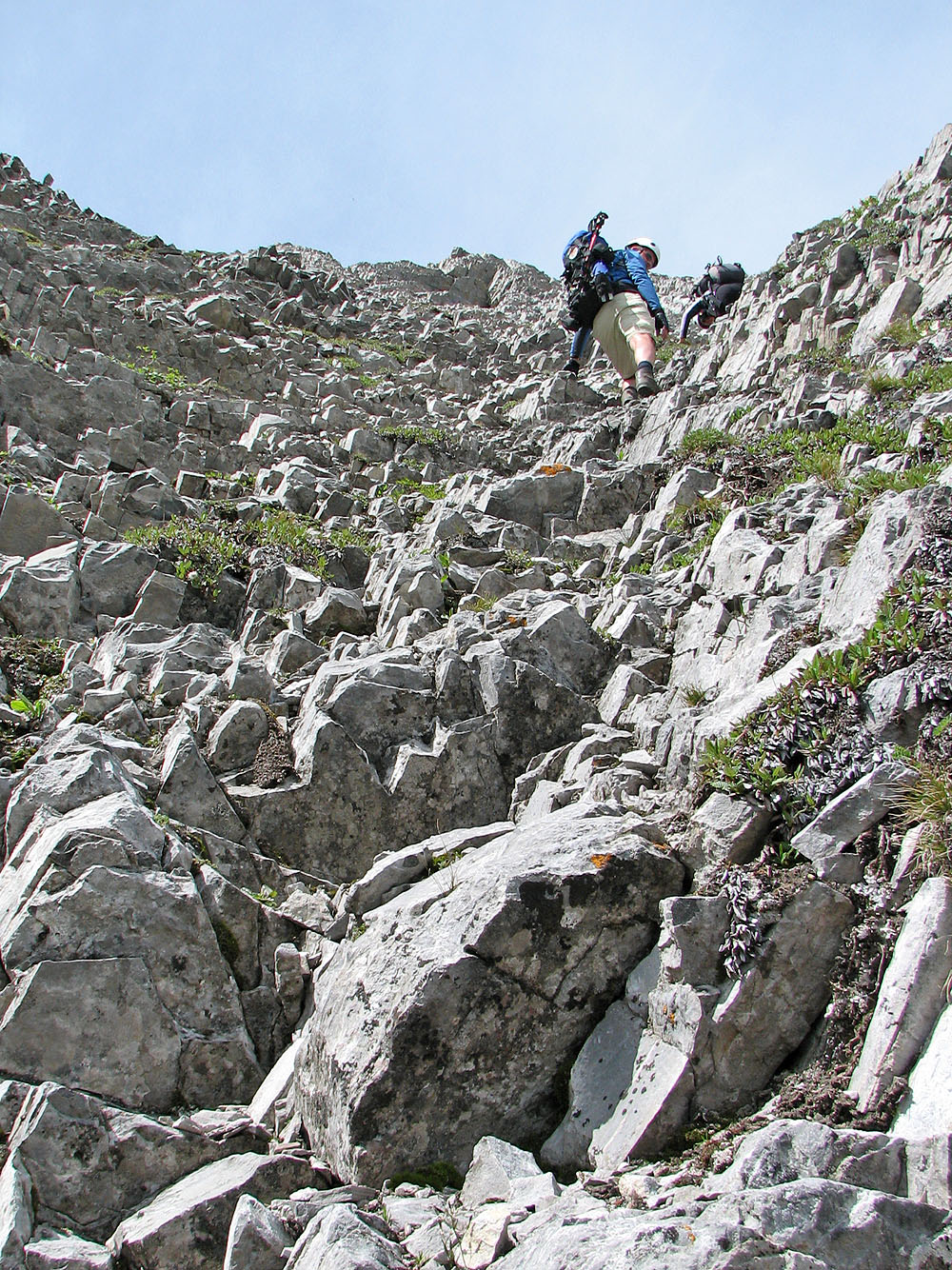 Steep ascent up a gully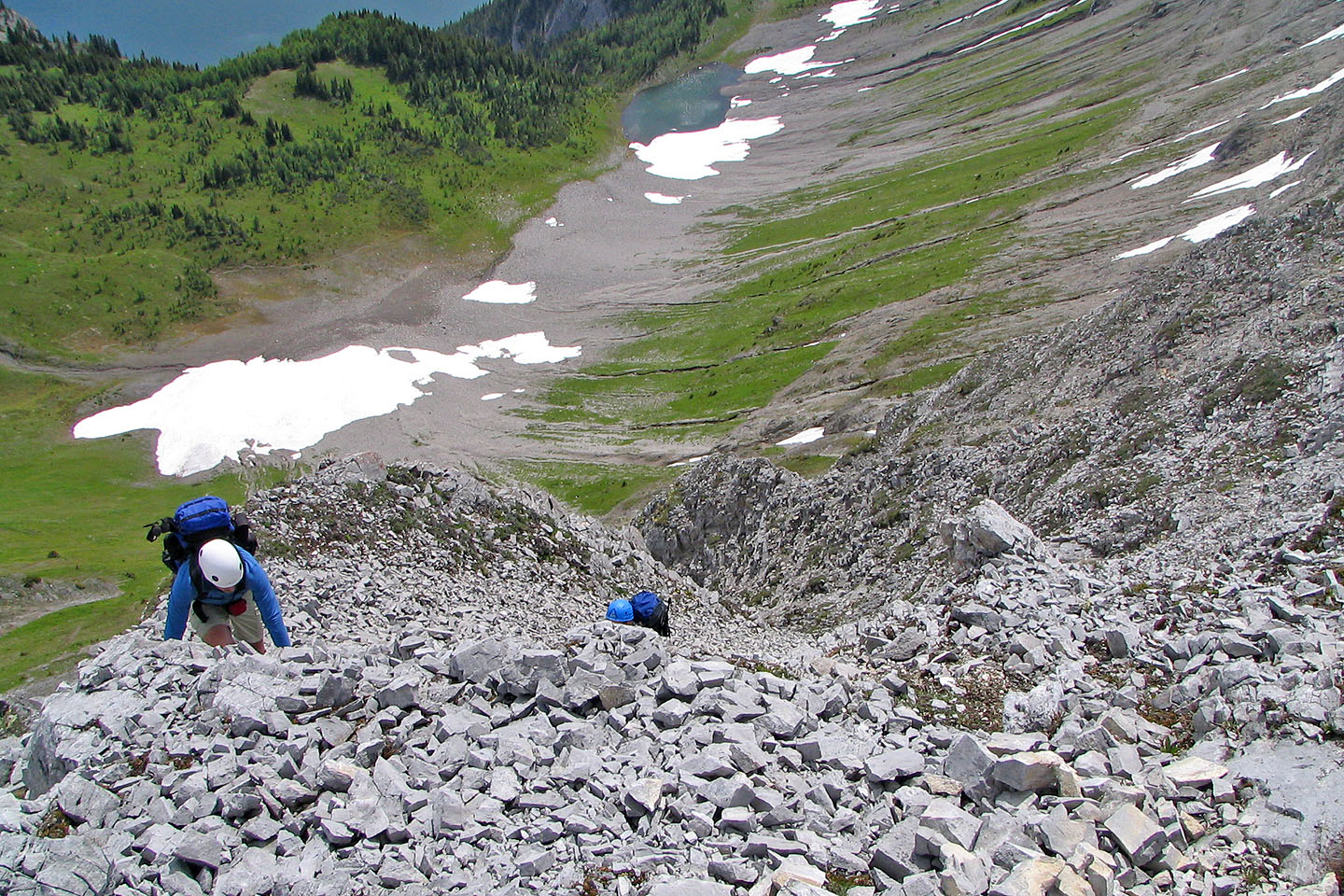 Looking down from near the summit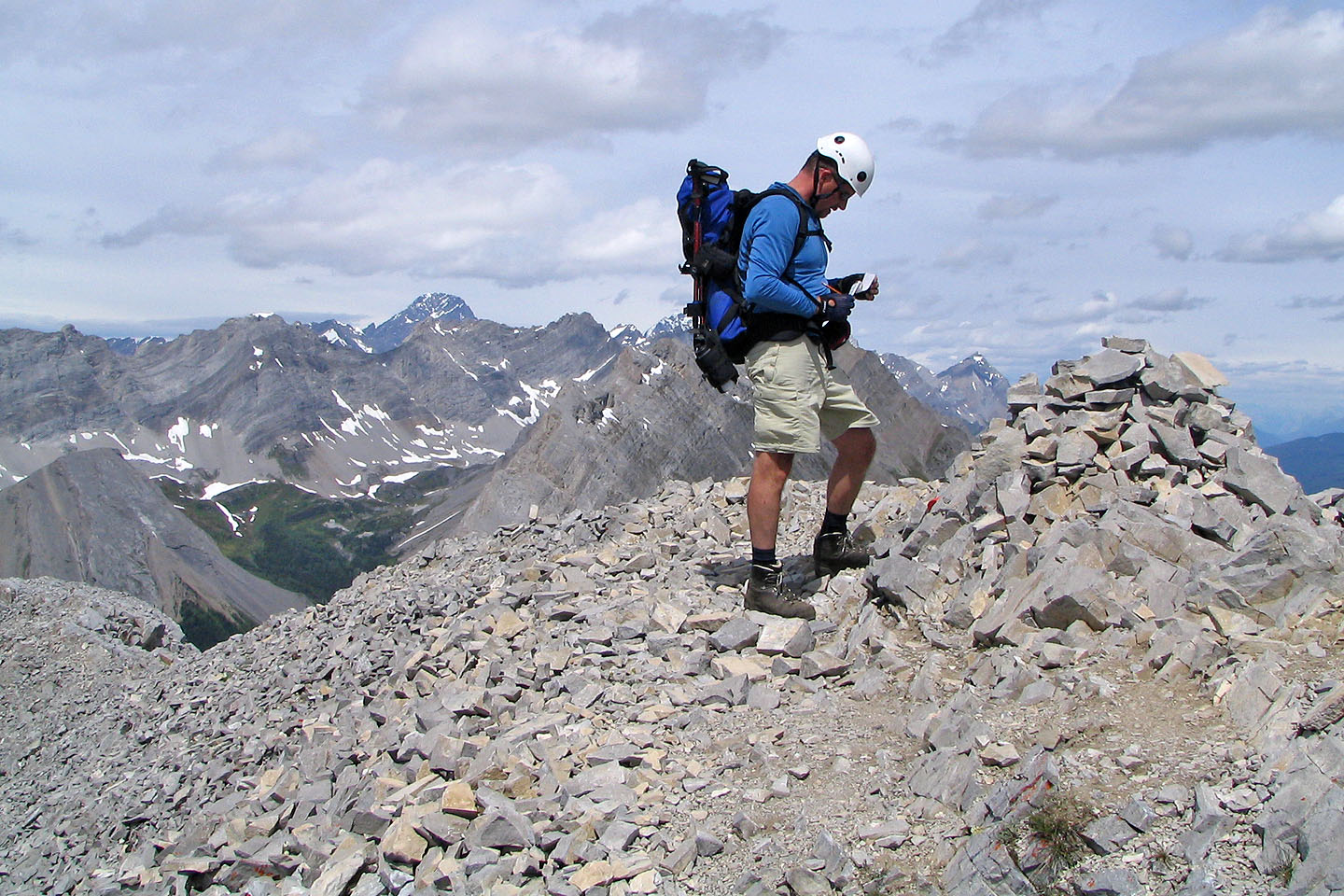 Phil reads the register at the summit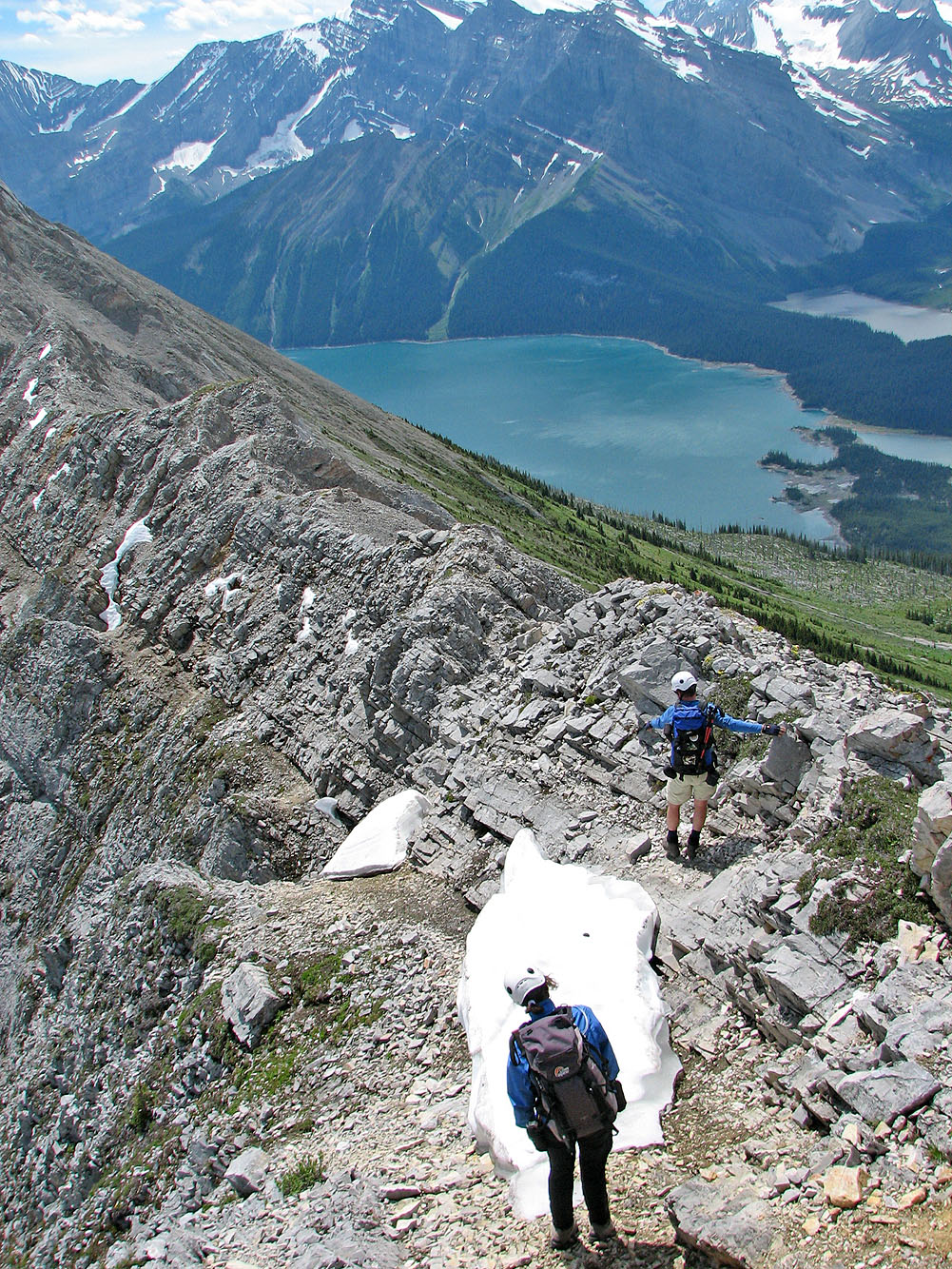 Much of the first section of the traverse stays left of the crest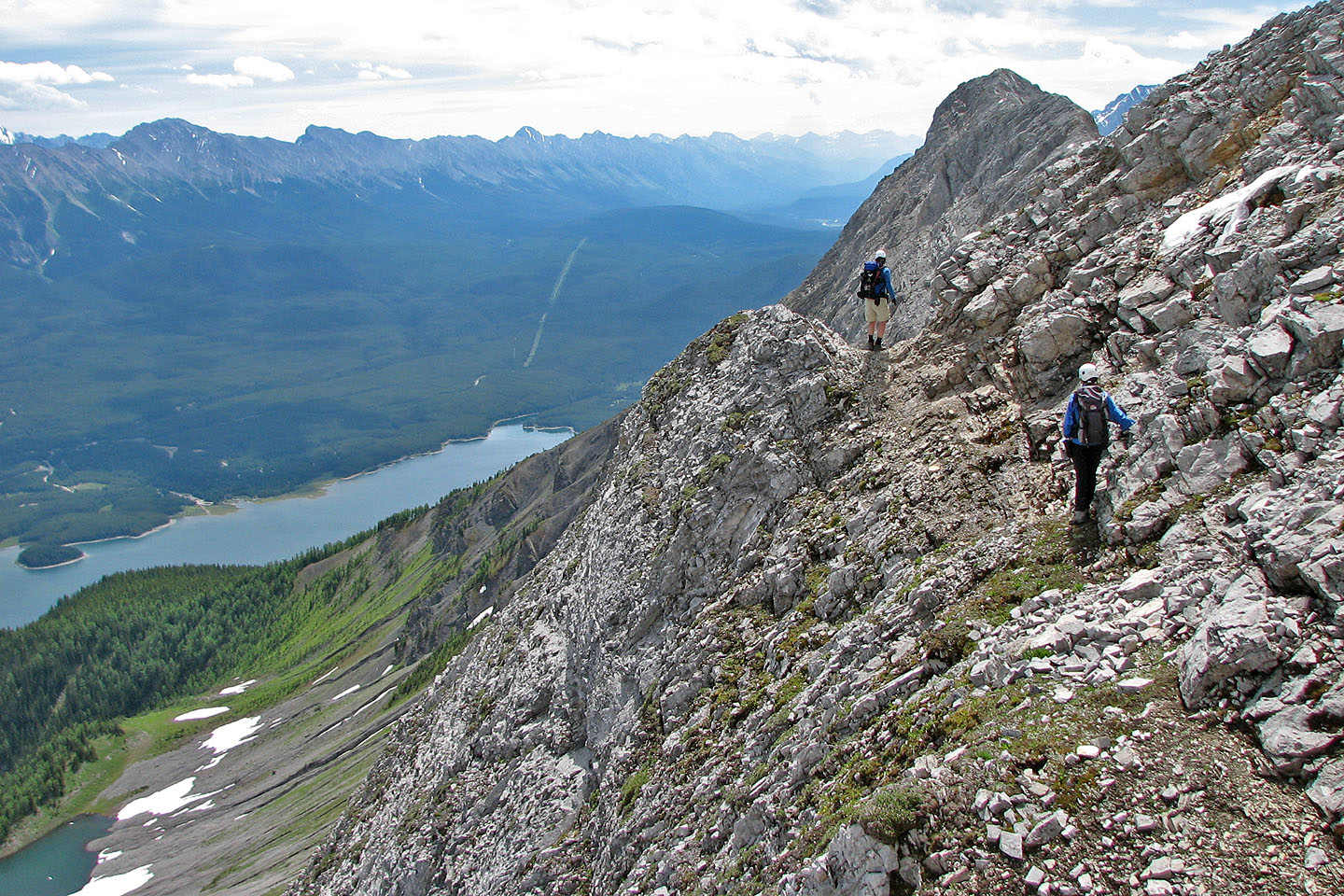 Still on the left side looking to get back on the ridge crest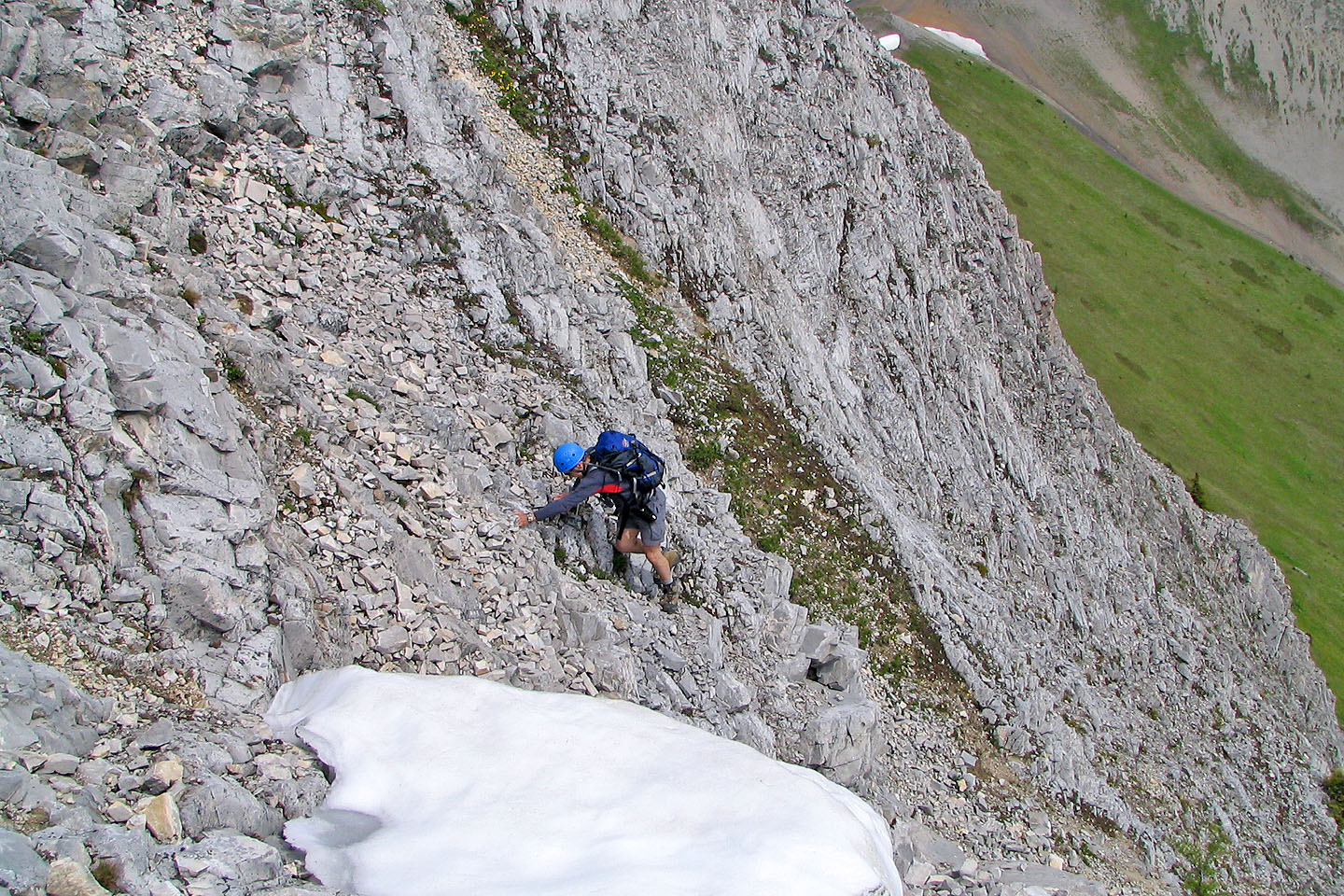 Scrambling up to regain the ridge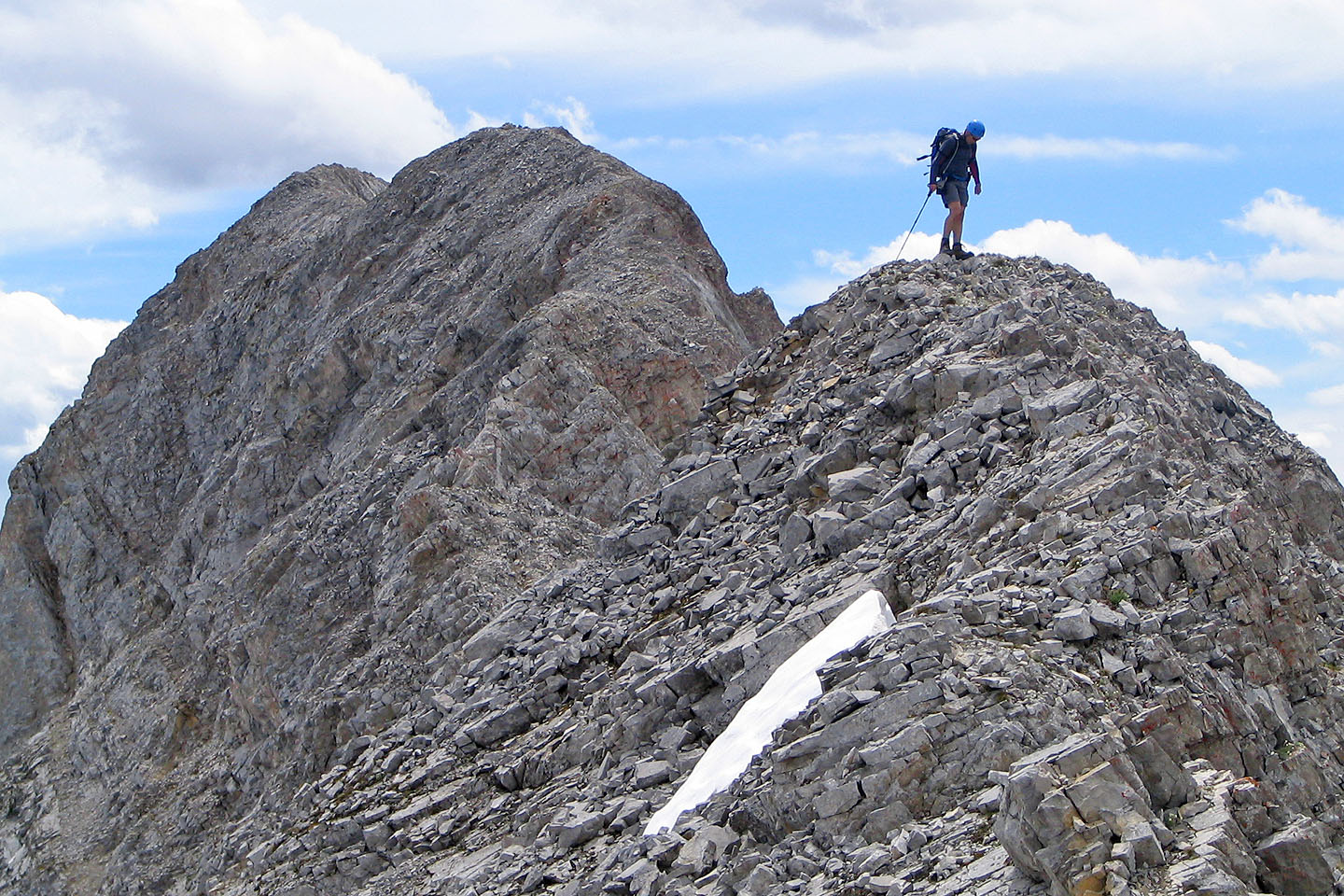 Back on the ridge. North Peak in the background.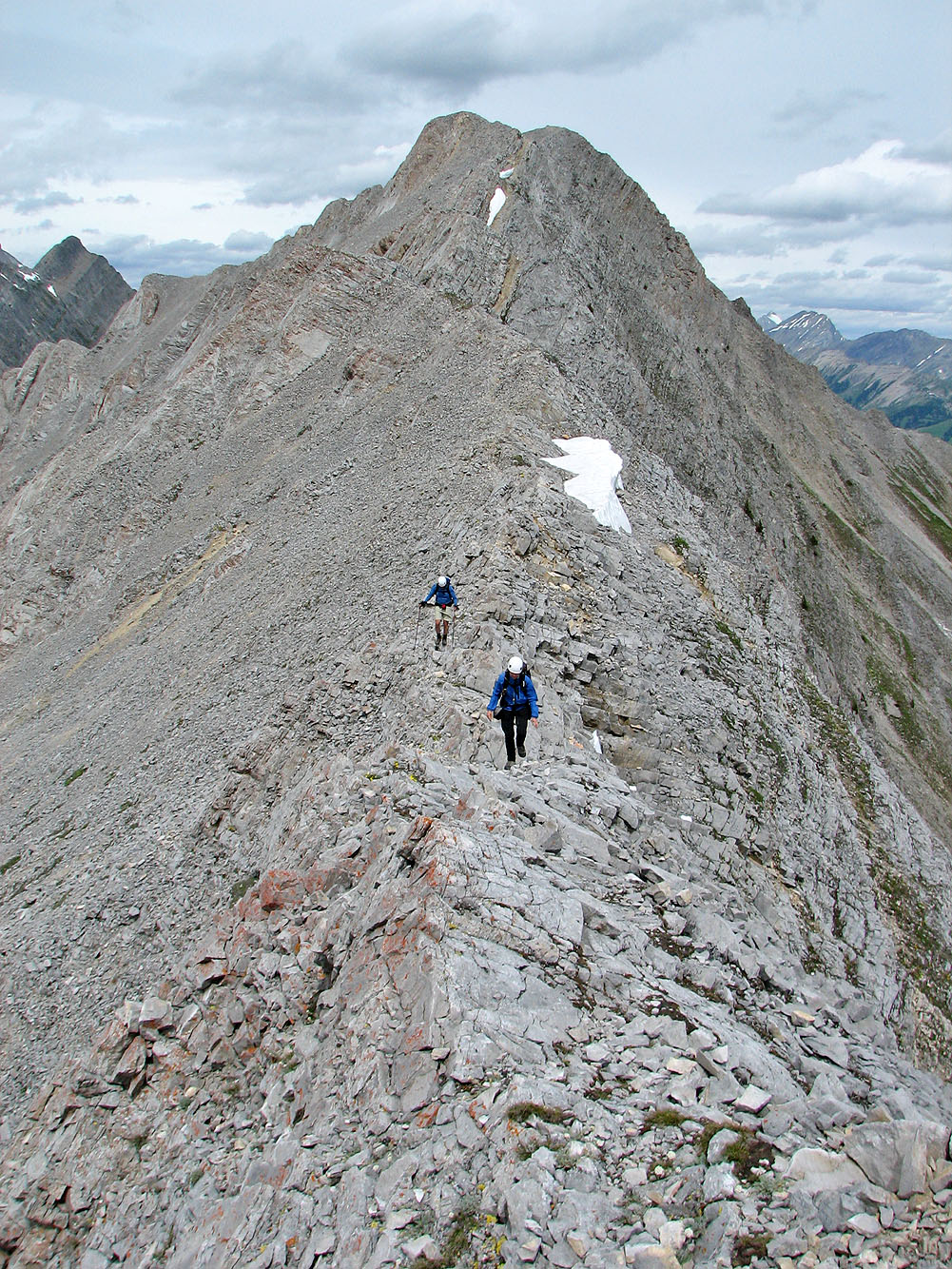 Looking back along the ridge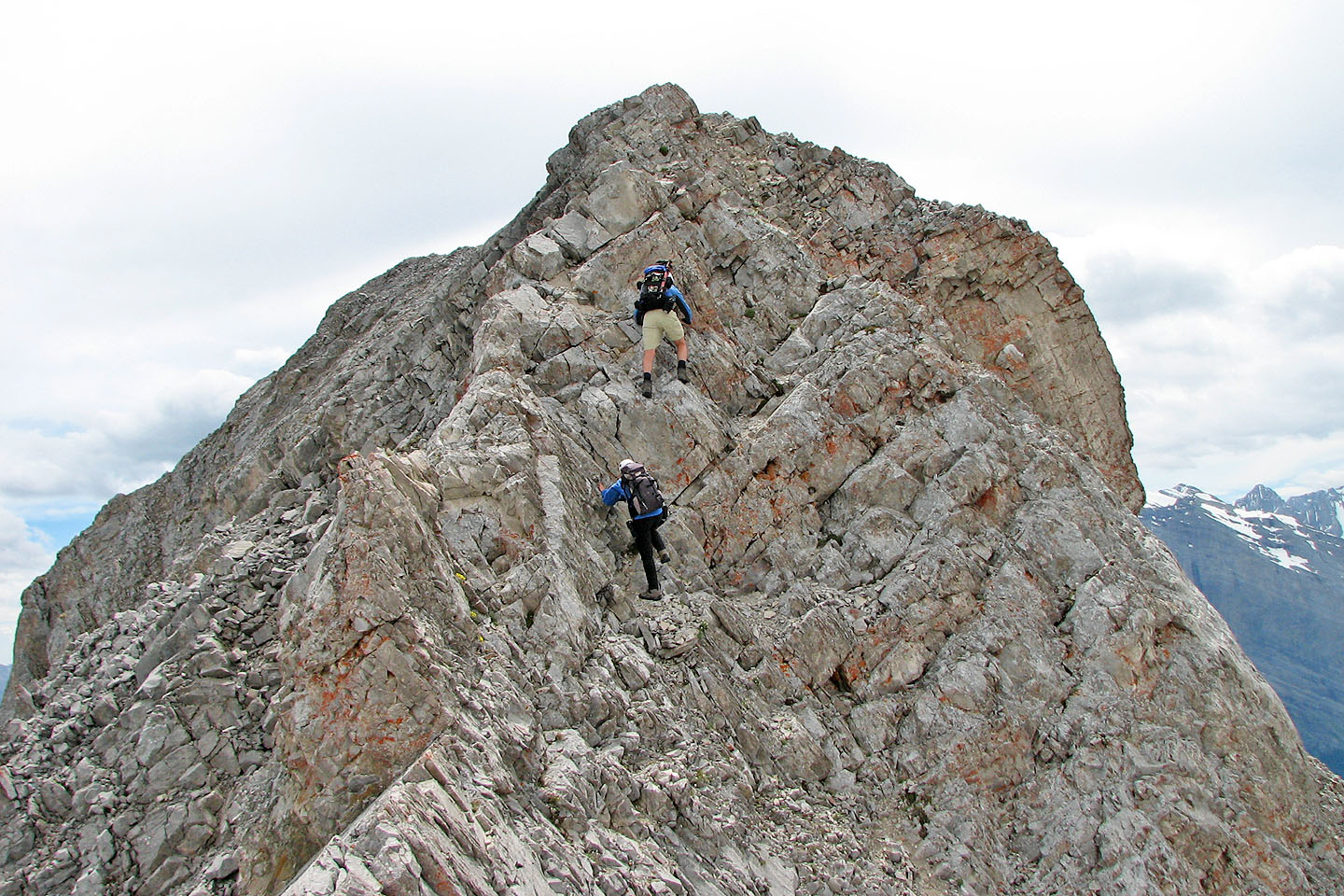 A nice bit of scrambling before the South Peak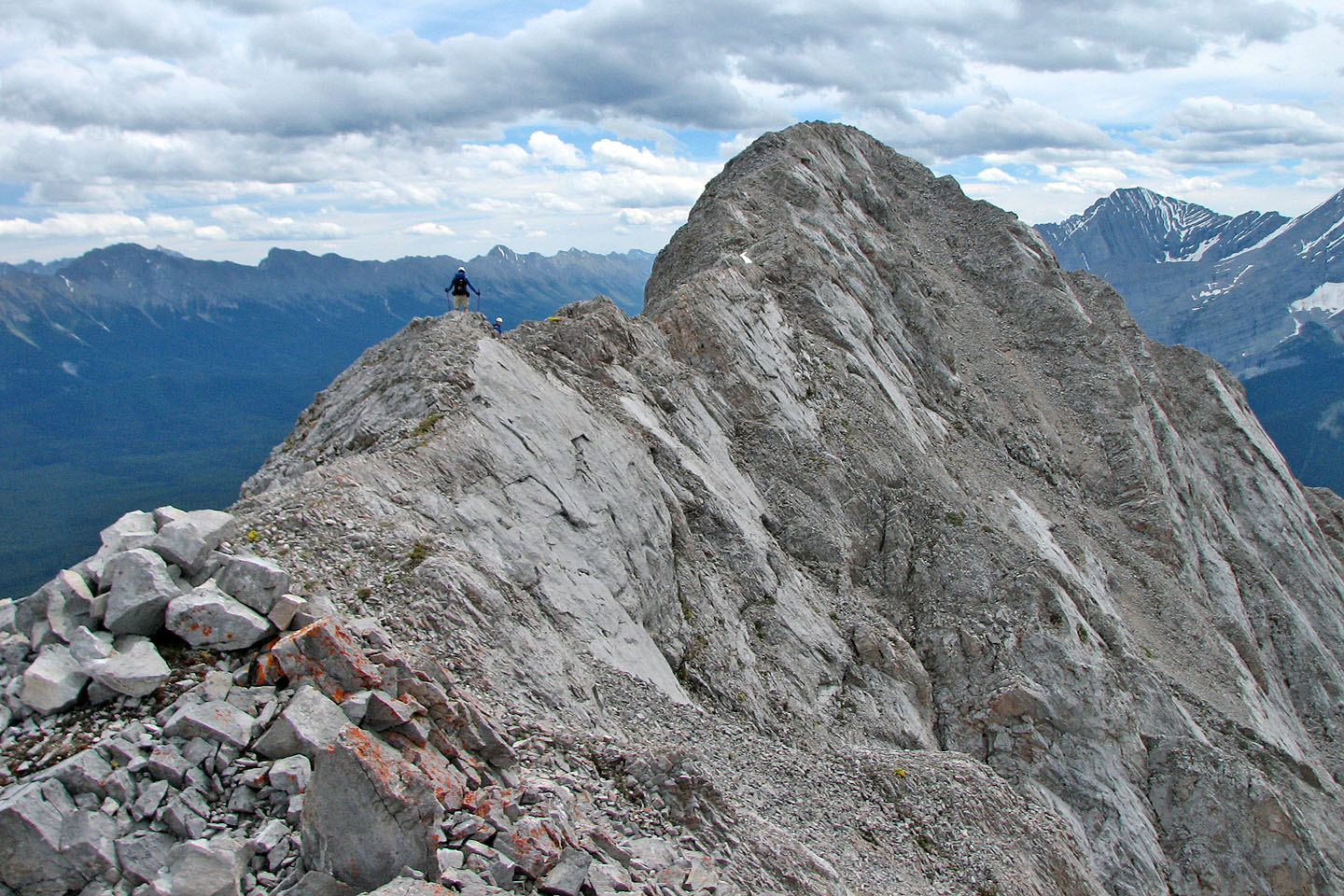 South Peak ahead: easier than it looks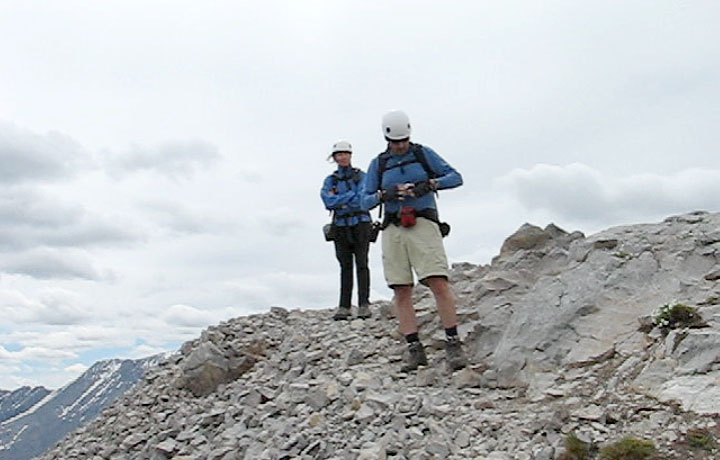 On the summit of South Peak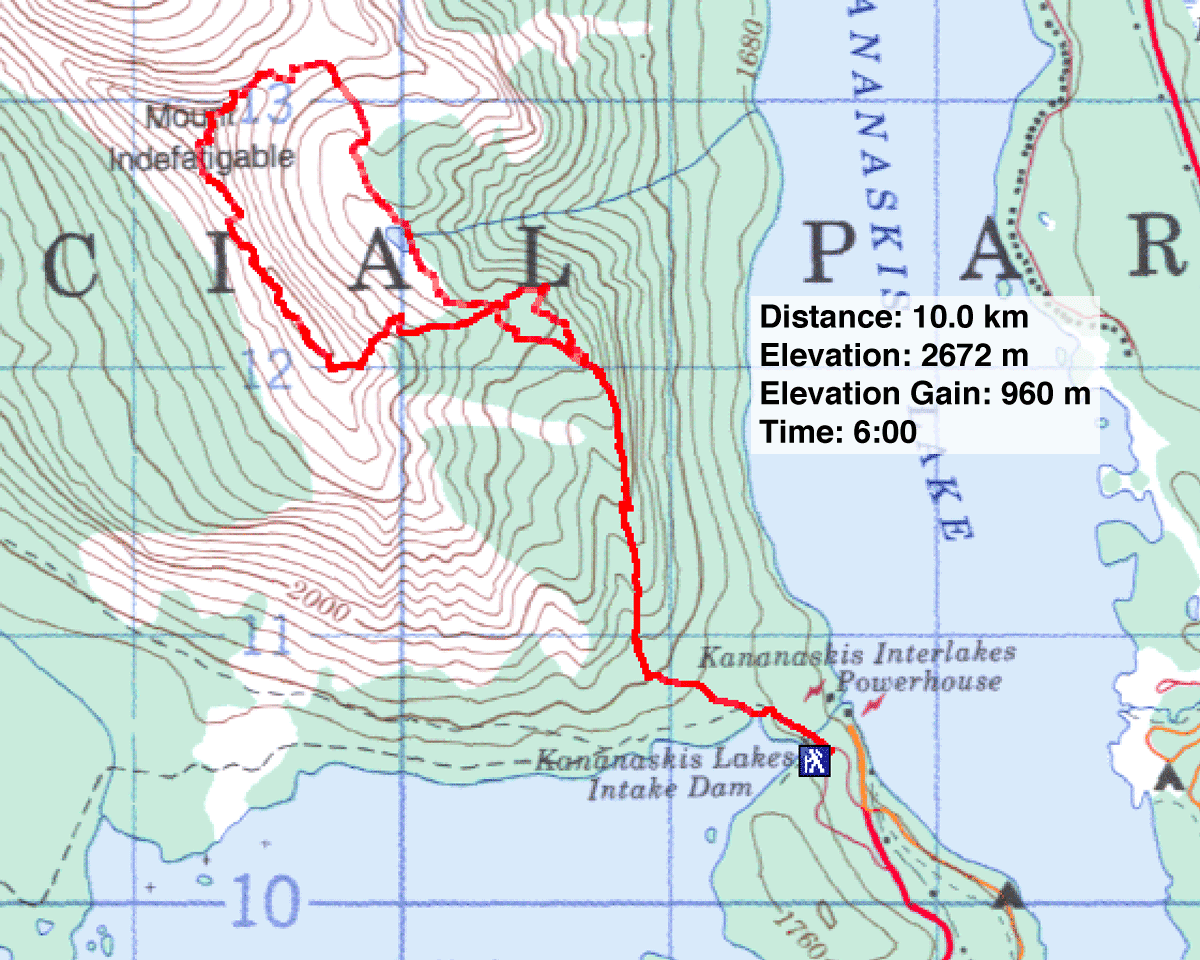 82 J/11 Kananaskis Lakes