8.00bobspirko.ca | Home | Canada Trips | US Trips | Hiking | Snowshoeing | About

Observation Peak


Banff National Park, Alberta


August 1, 2004

Third time's a charm. After two attempts trying to ascend Observation Peak in the fall when snow extended to the lower slopes and we were caught in a snow storm, Dinah and I took no chances and bagged the peak easily in the summer.

On this trip, we didn't walk to the bend in the road as Kane's suggest, but instead made the mistake of ascending the first gully we saw. But it wasn't really a mistake as we encountered no difficulties, and it's a more direct route to the false summit (we returned the same way). From the false summit it's a long hike to the true summit. We were hoping for great views at the top but we couldn't see much because of the haze caused by forest fires wafting in from B.C.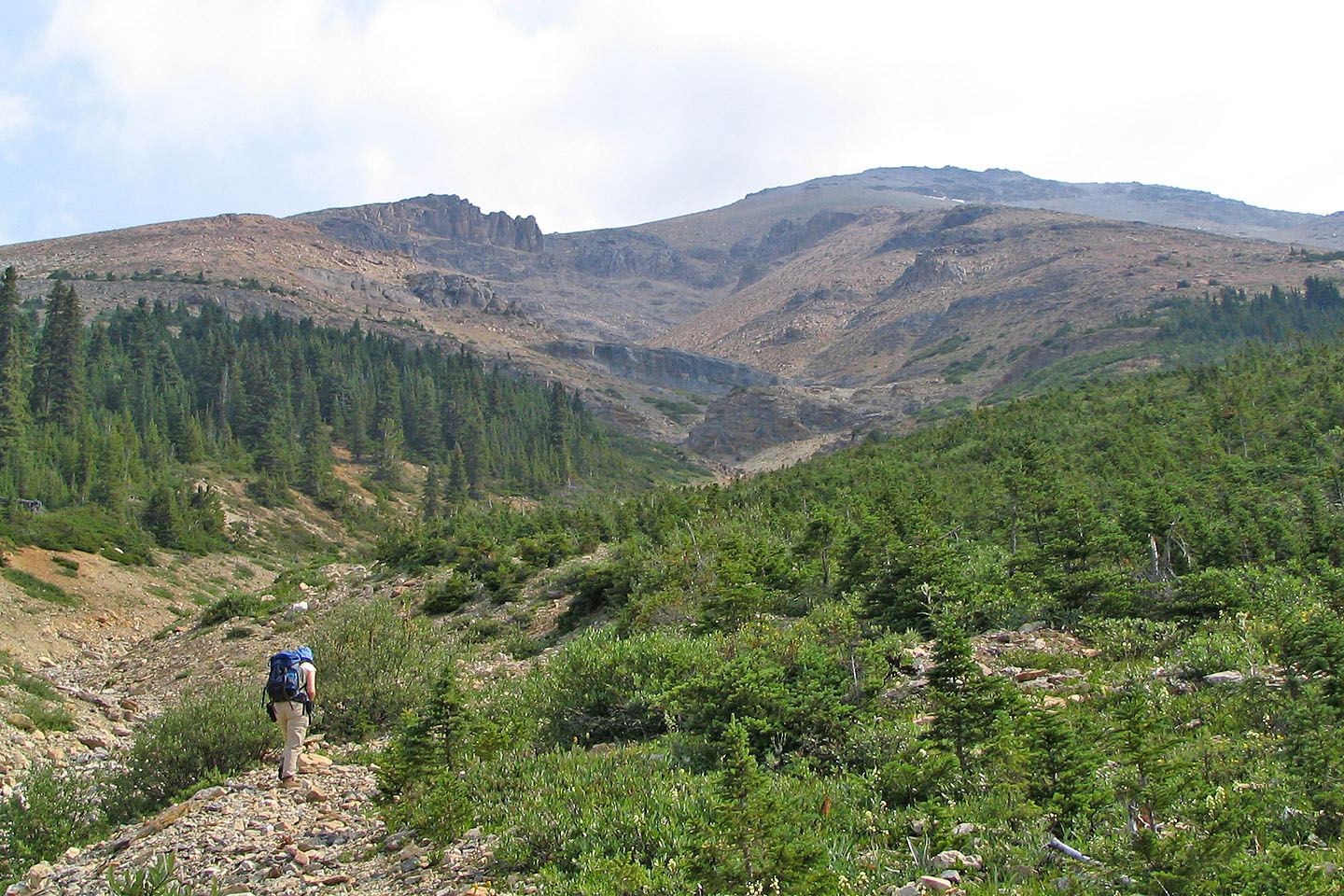 Approaching our ascent gully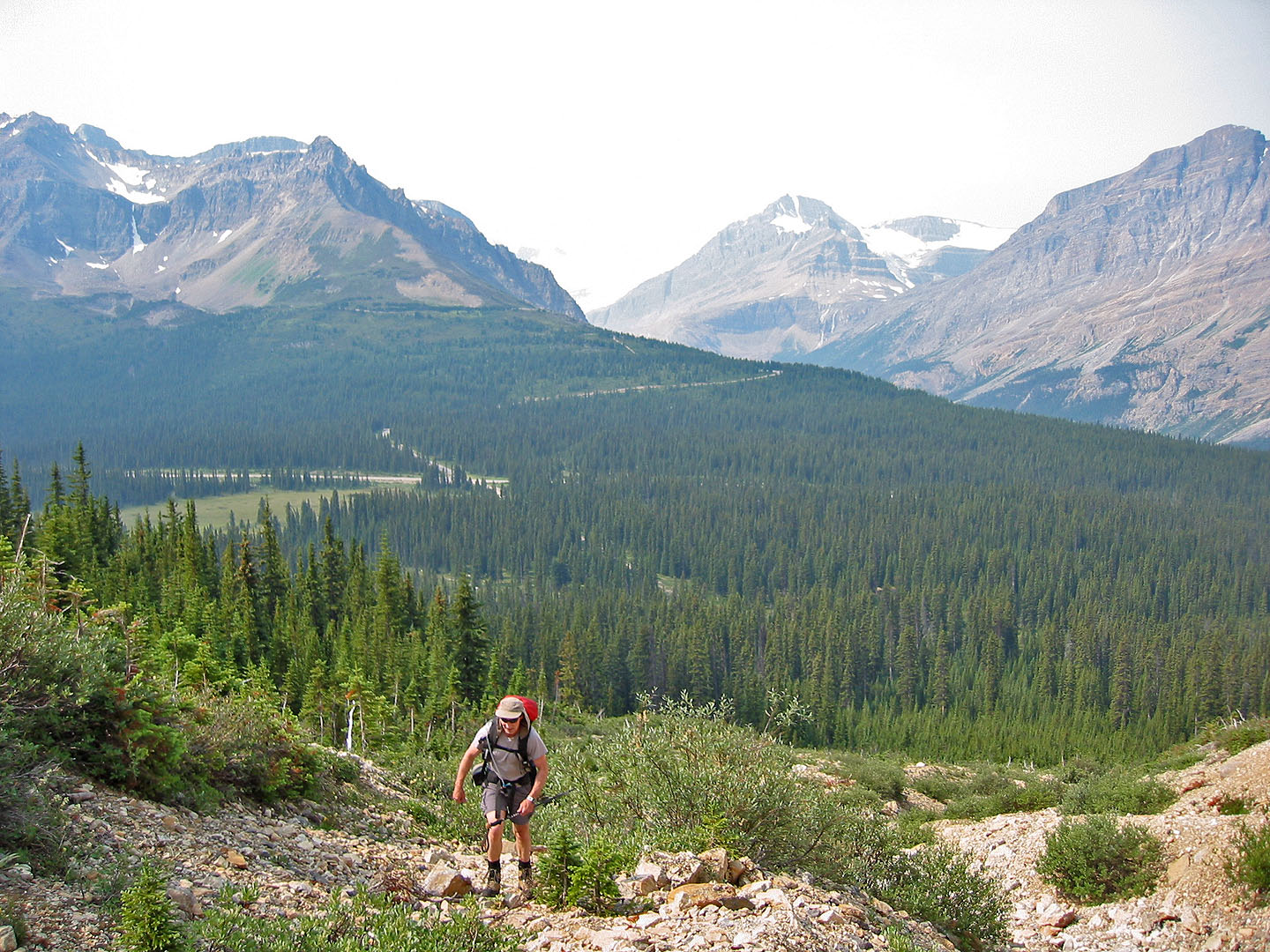 Looking back after starting up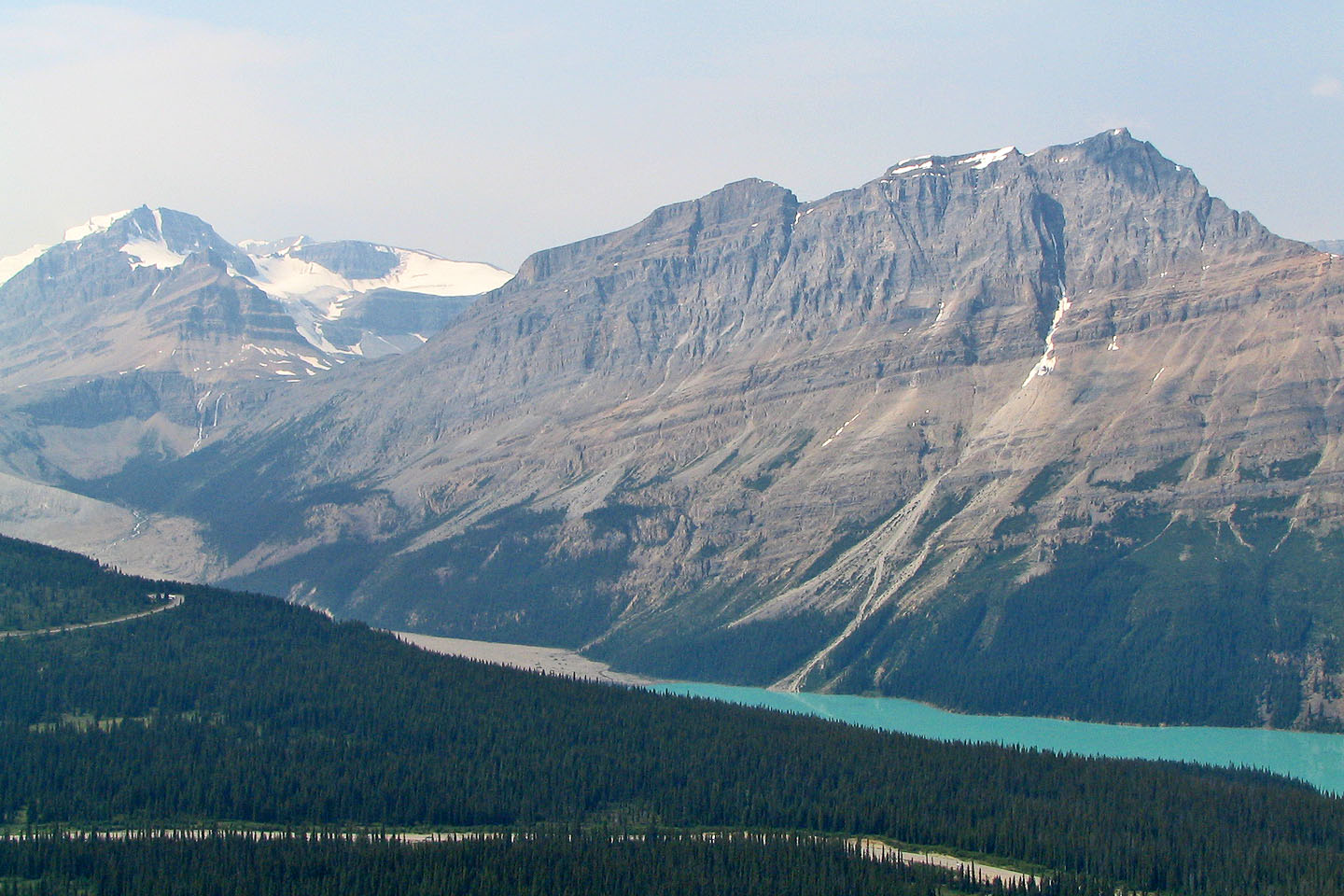 Looking west at Caldron Peak above Peyto Lake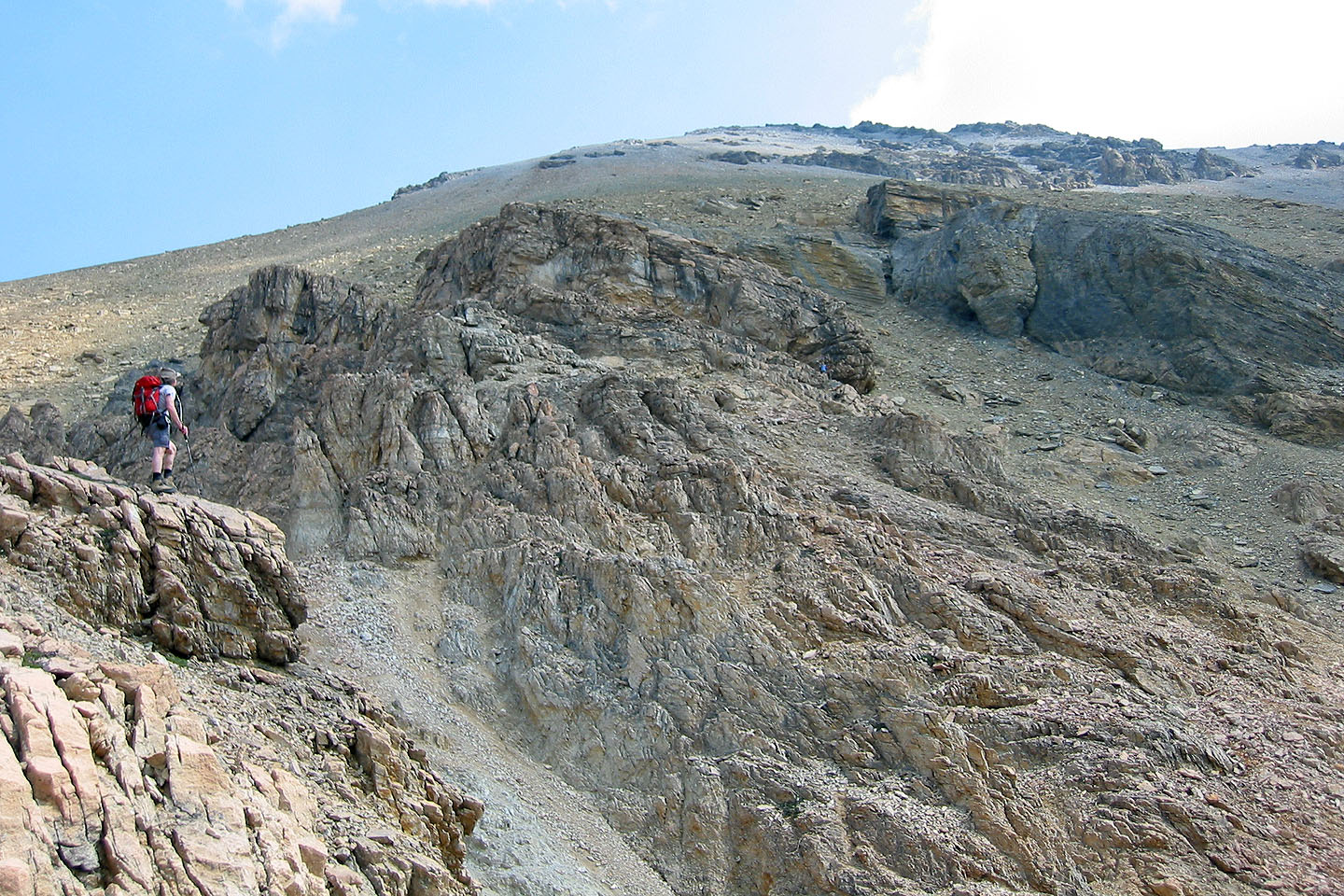 Heading to the false summit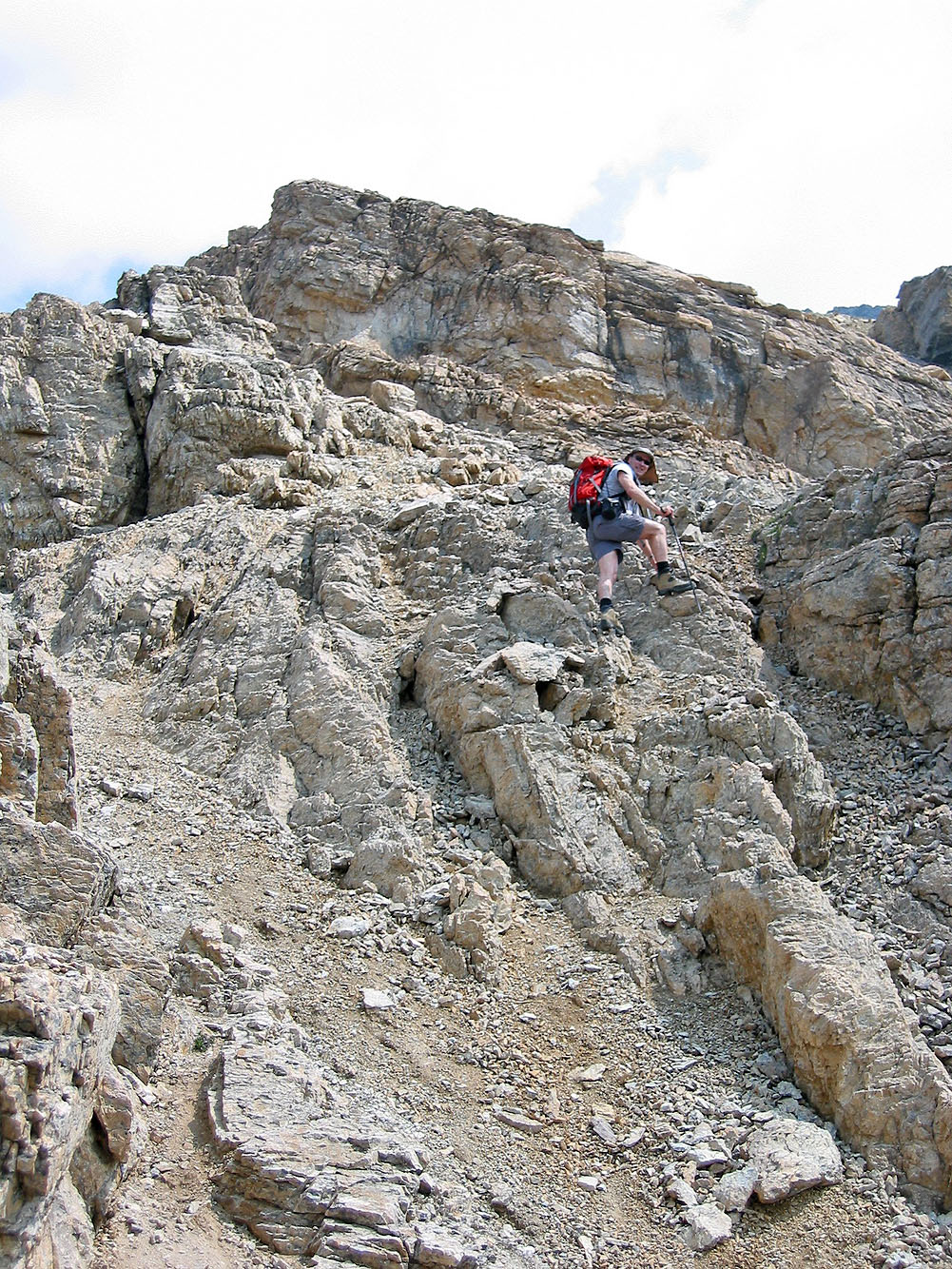 Much of the ascent was steep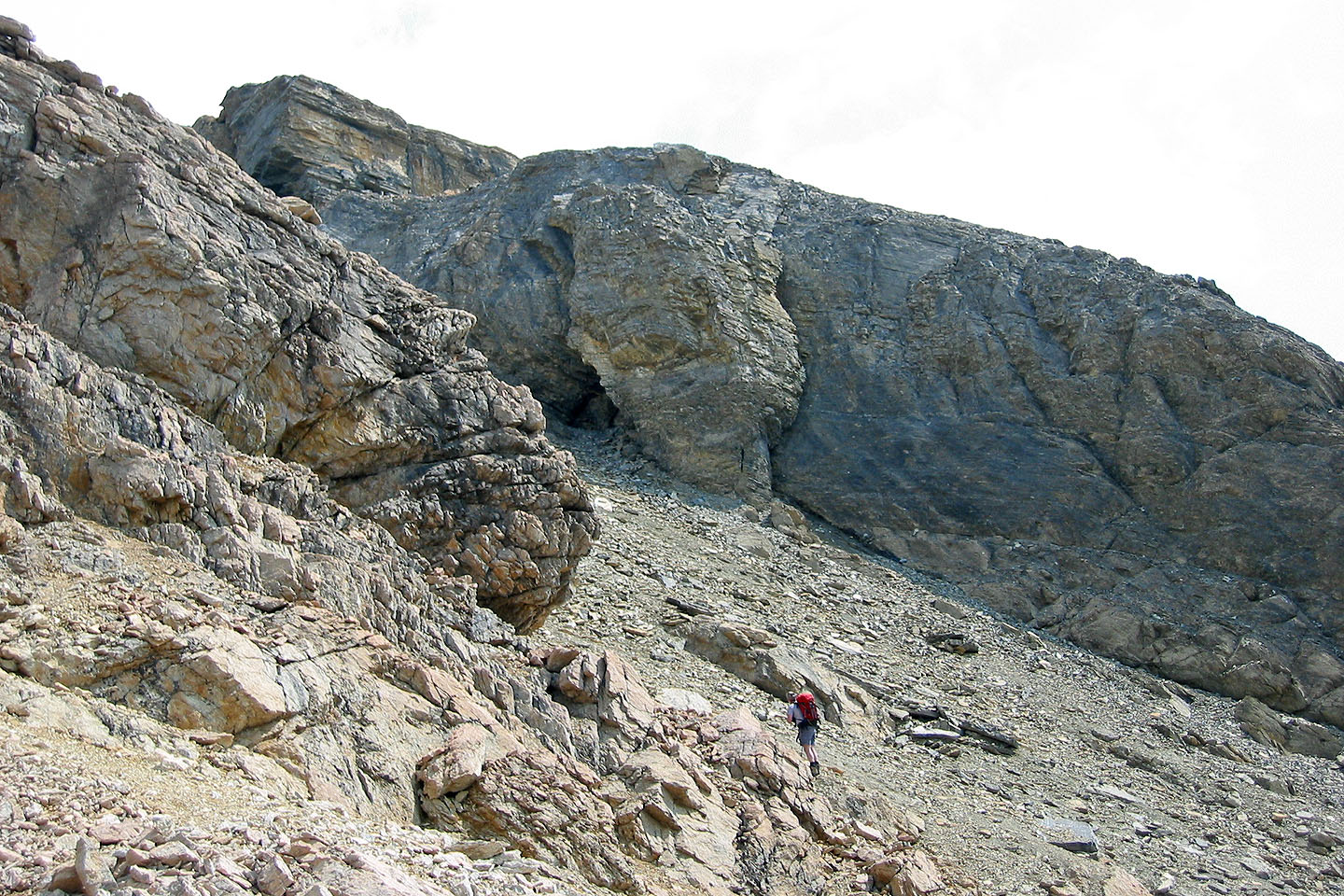 Some delightful scenery in the gully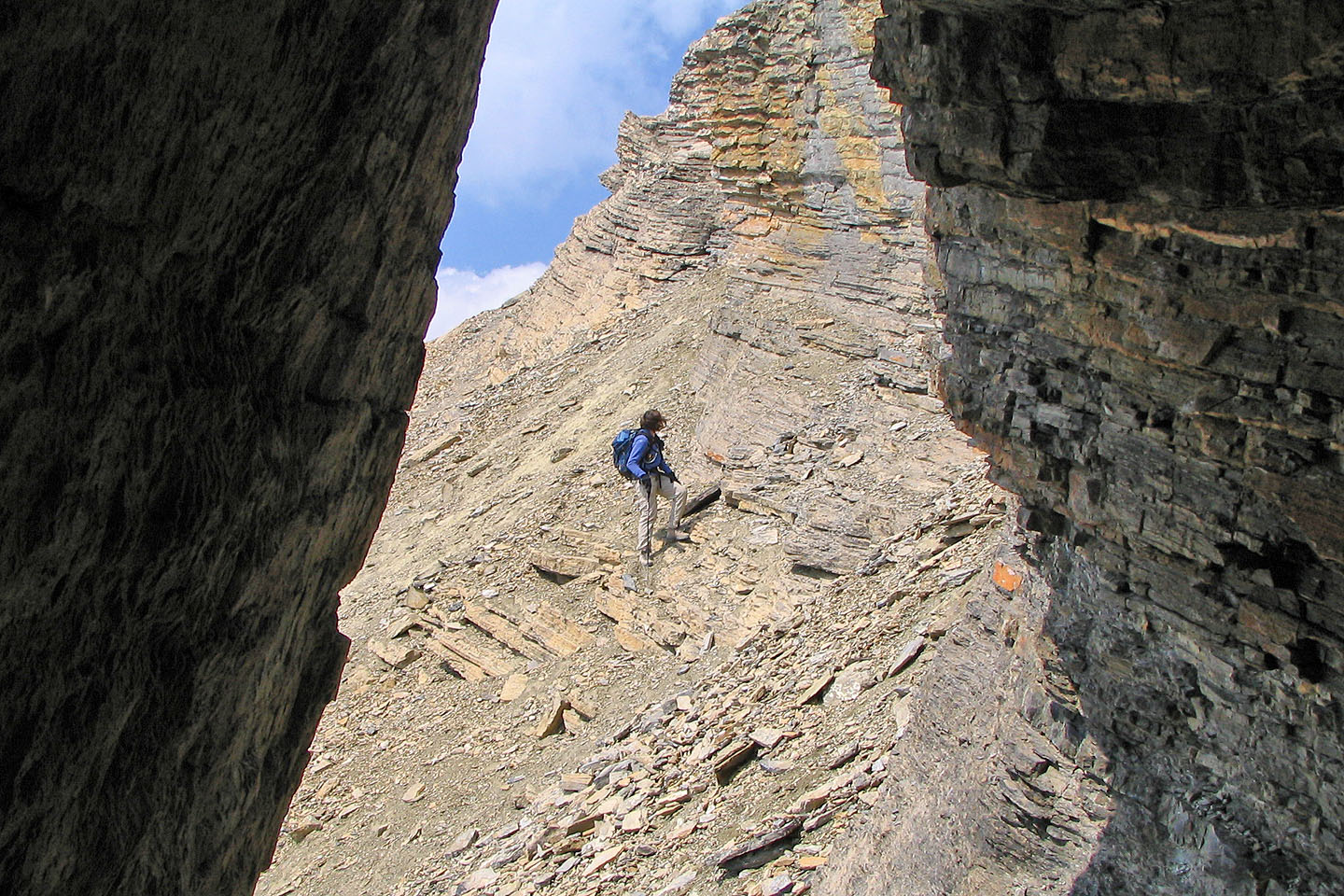 We passed by a cleft in the rocks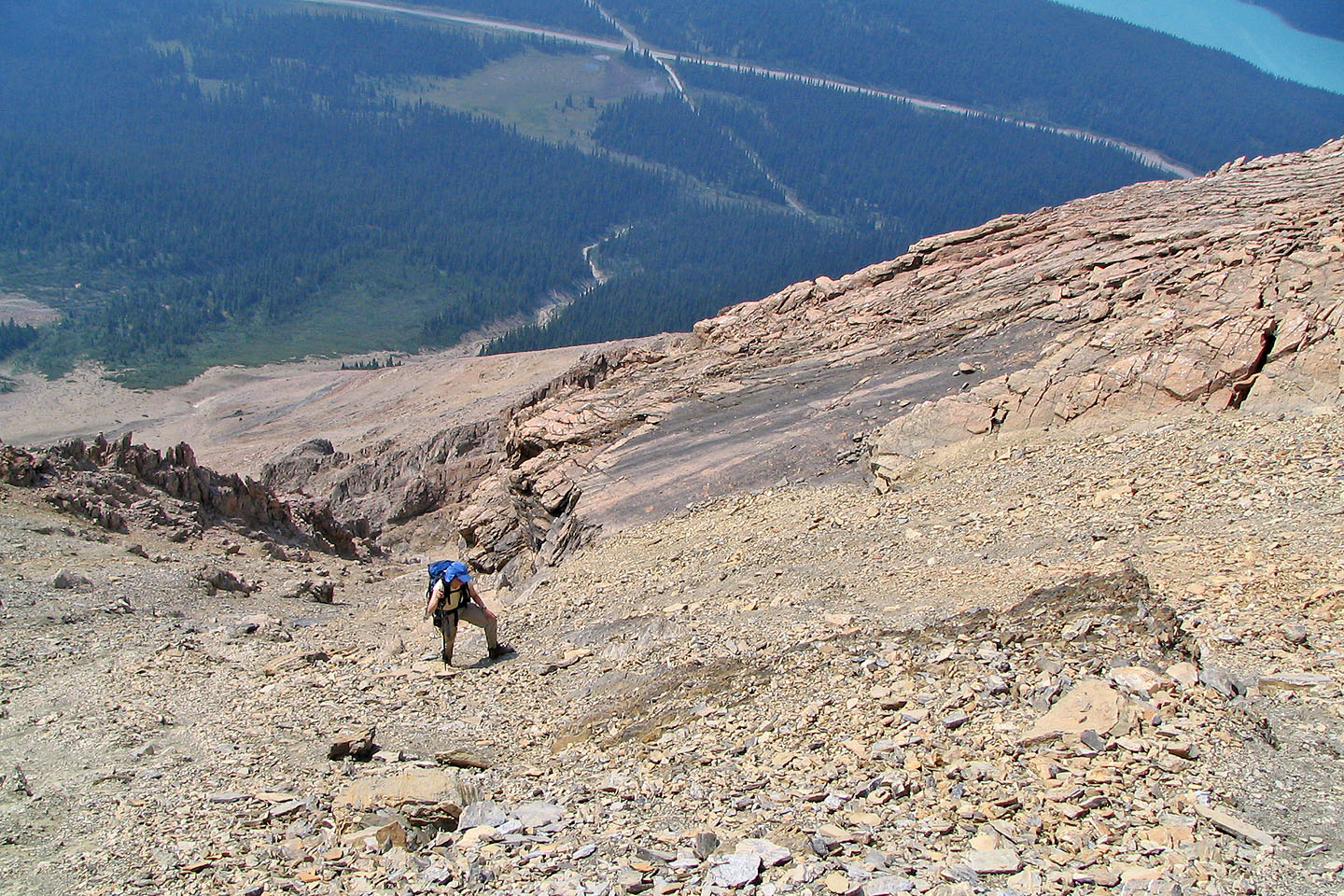 Looking back down the gully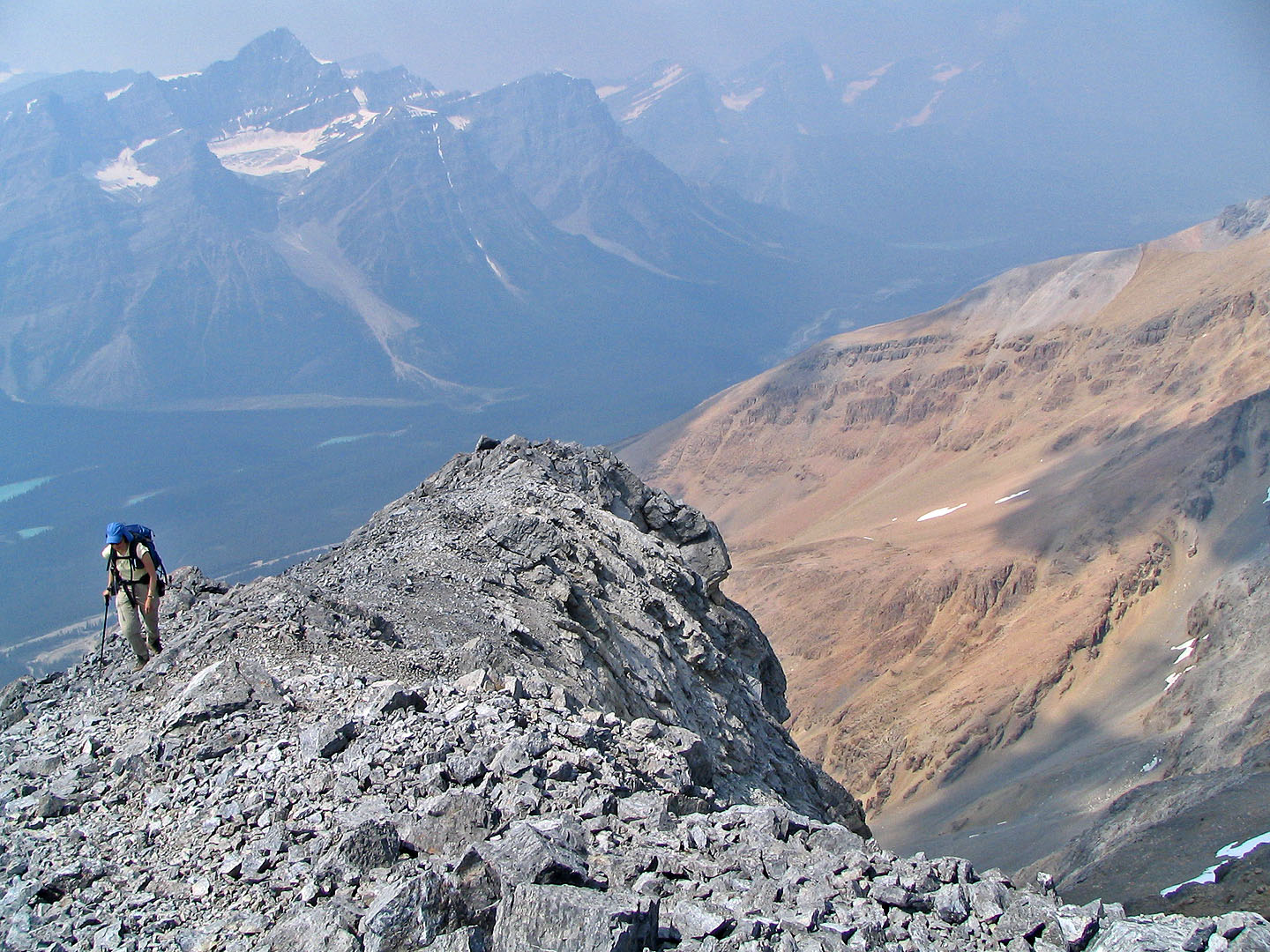 Coming up to the false summit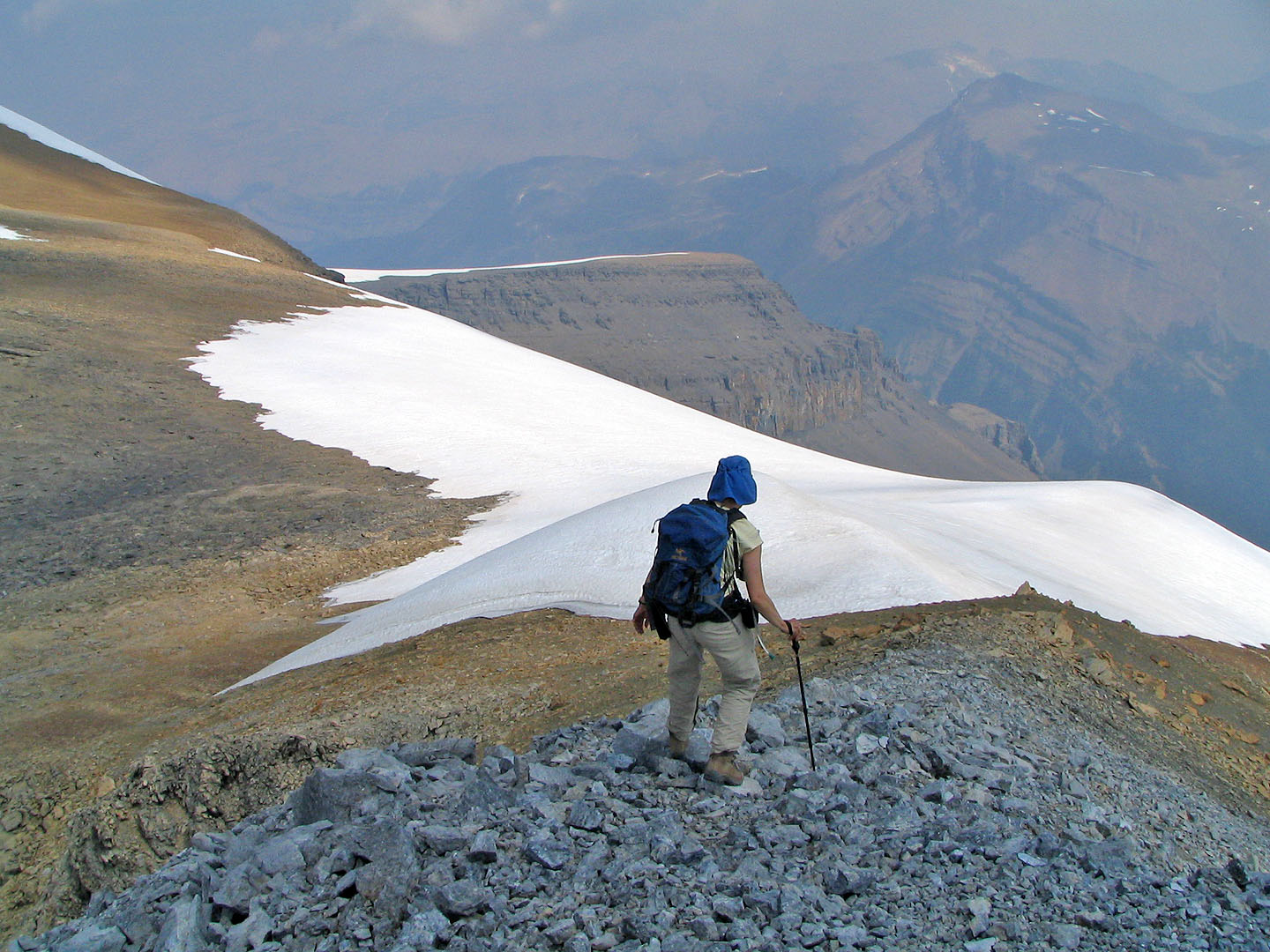 On the false summit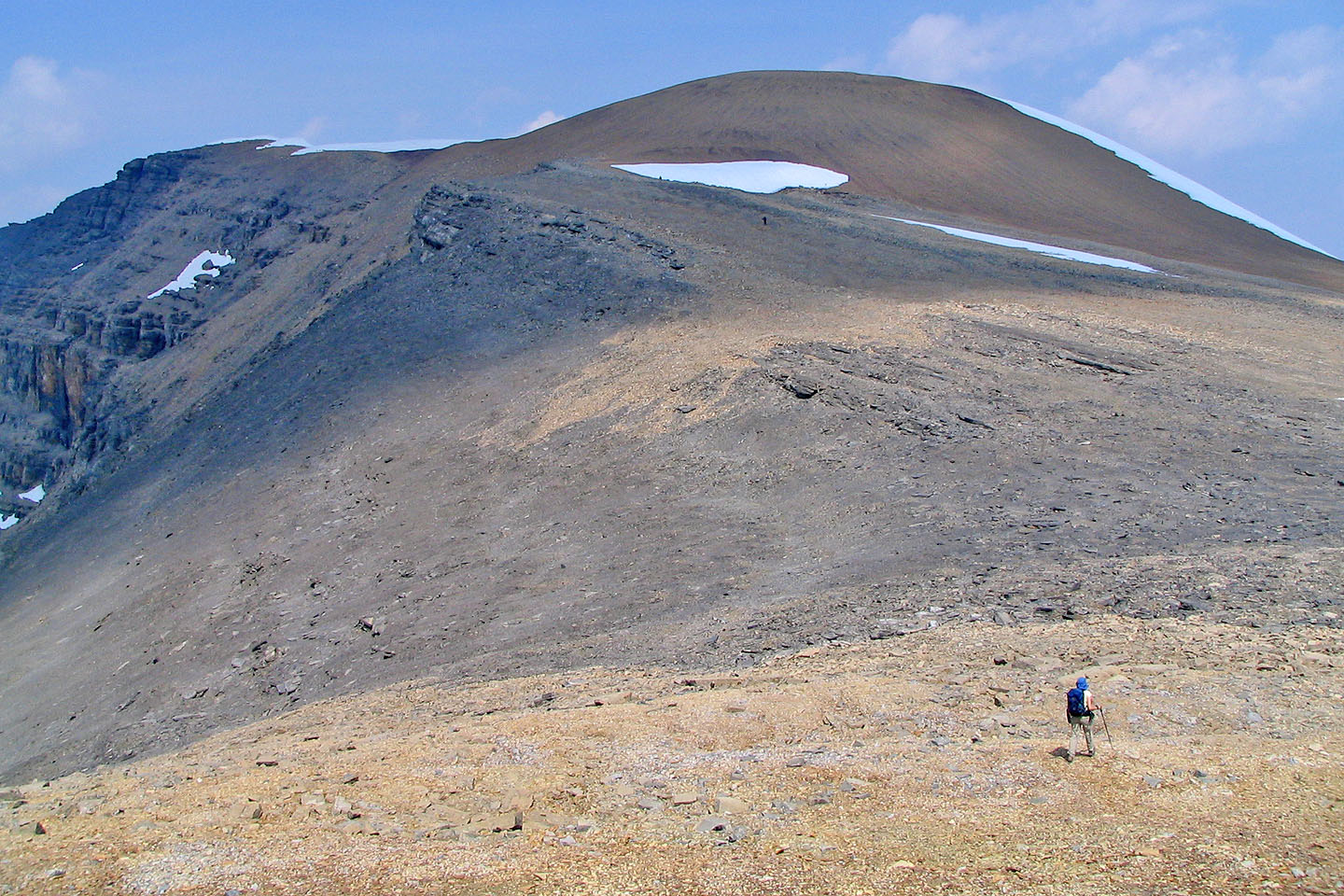 View from the col: true summit is left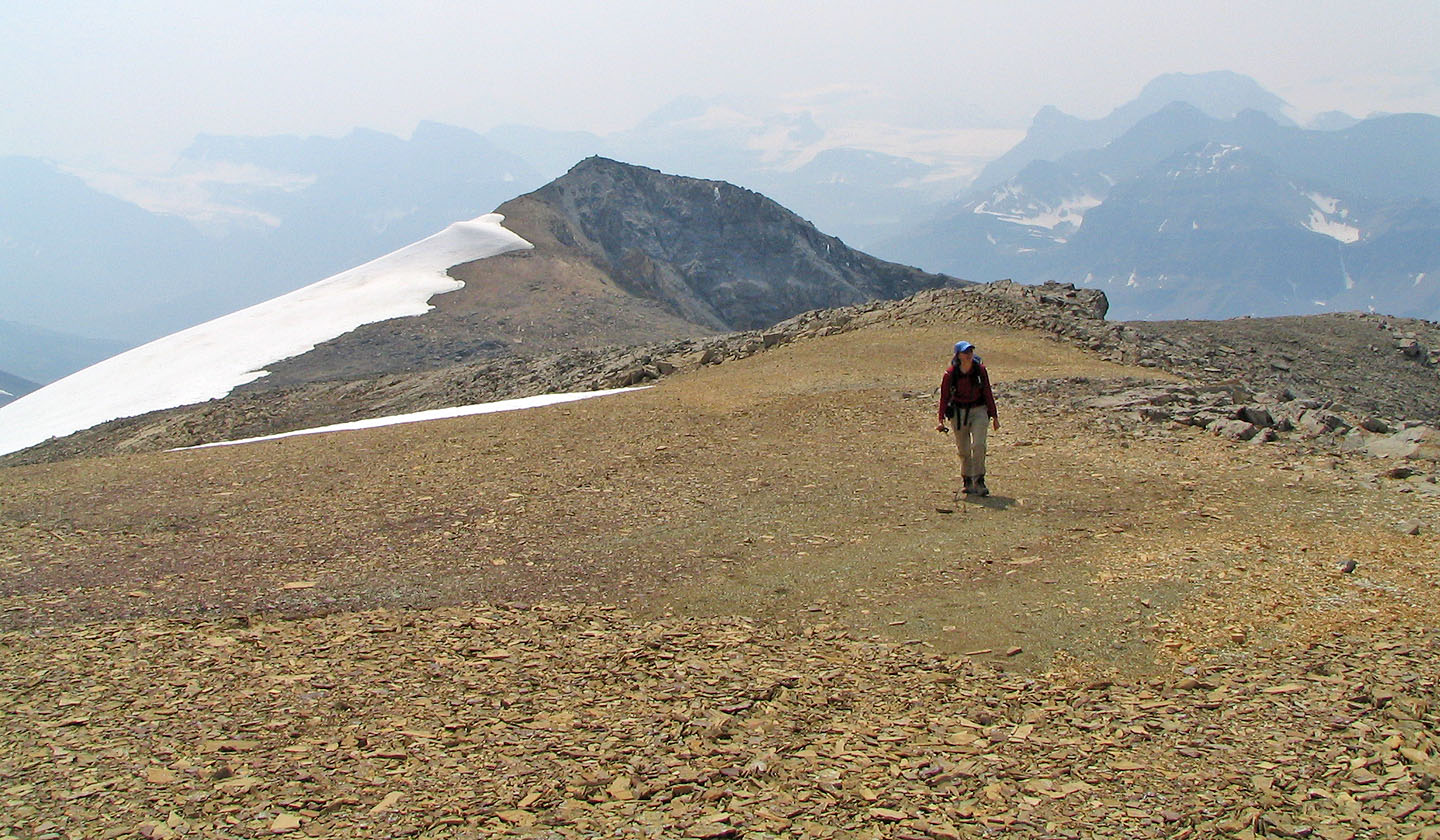 Looking back at the false summit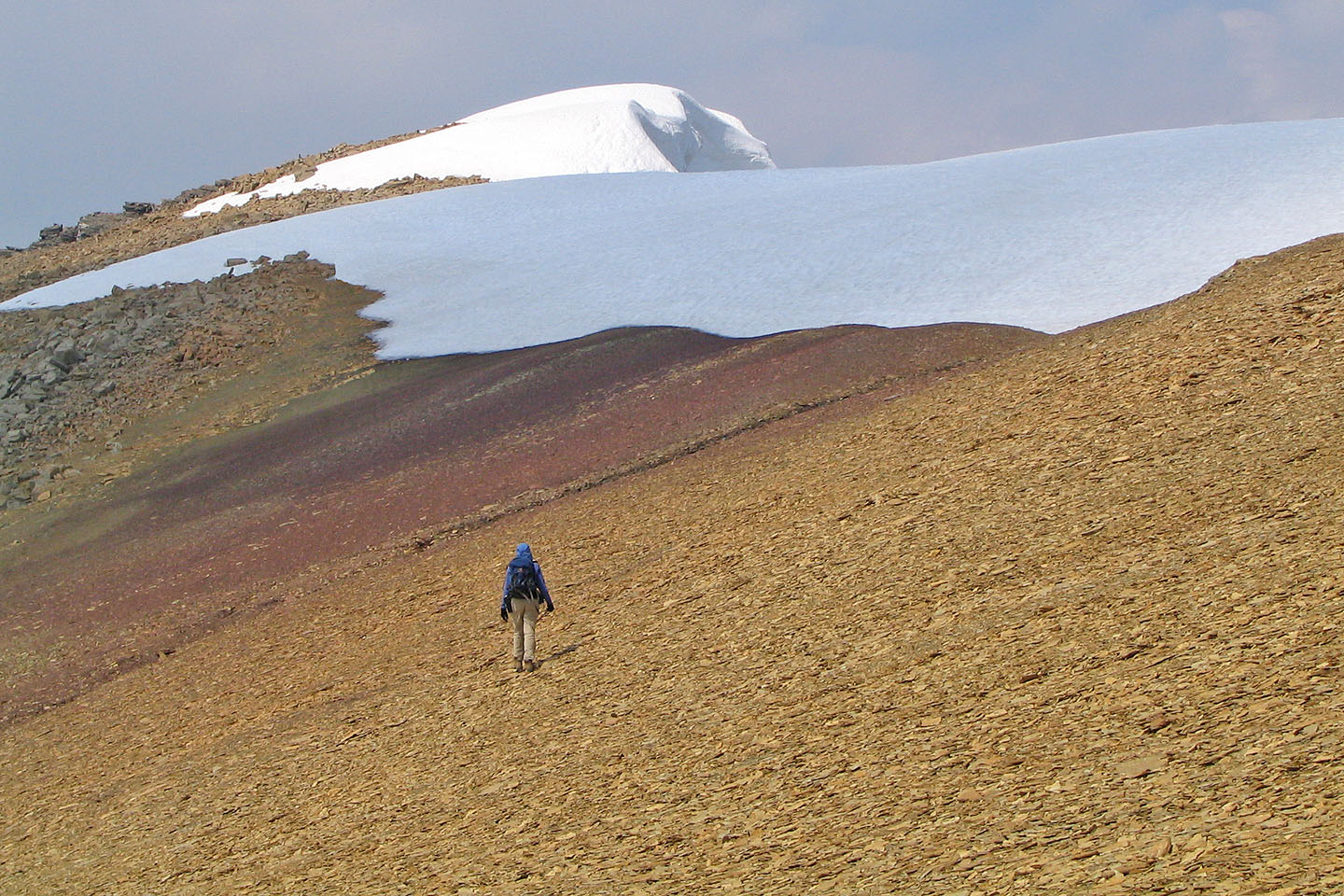 Walking to the summit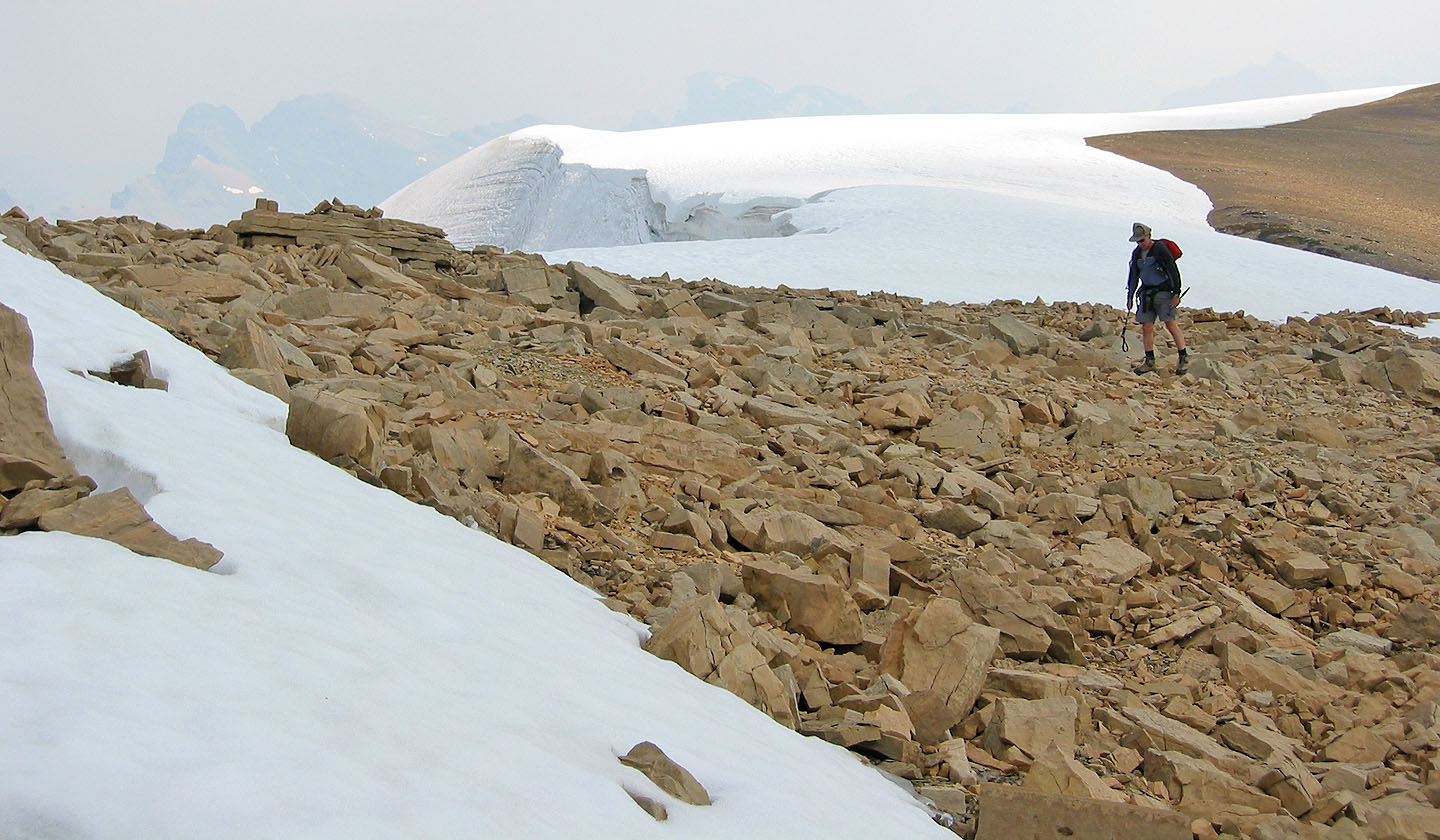 Arriving at the summit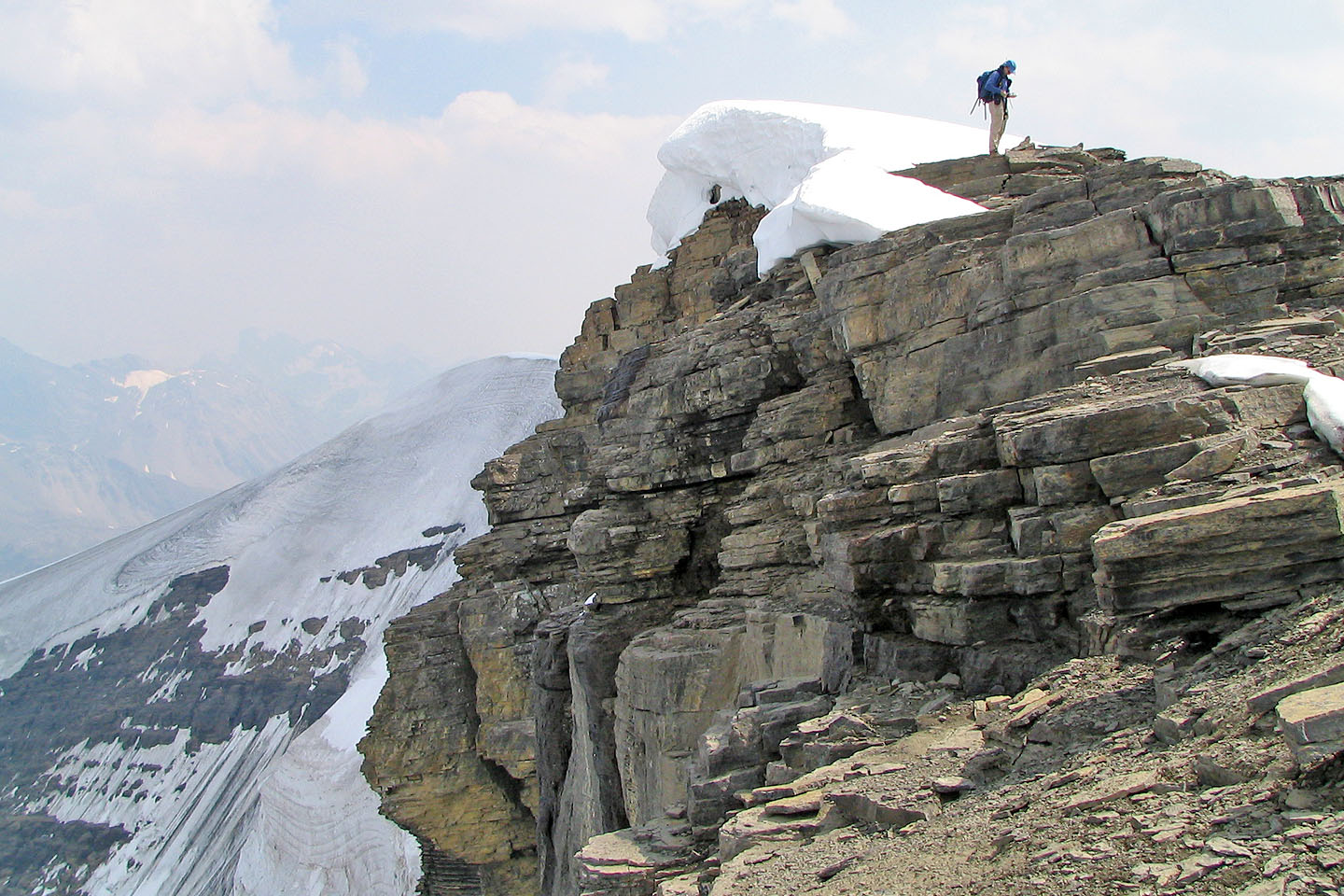 Dinah on the summit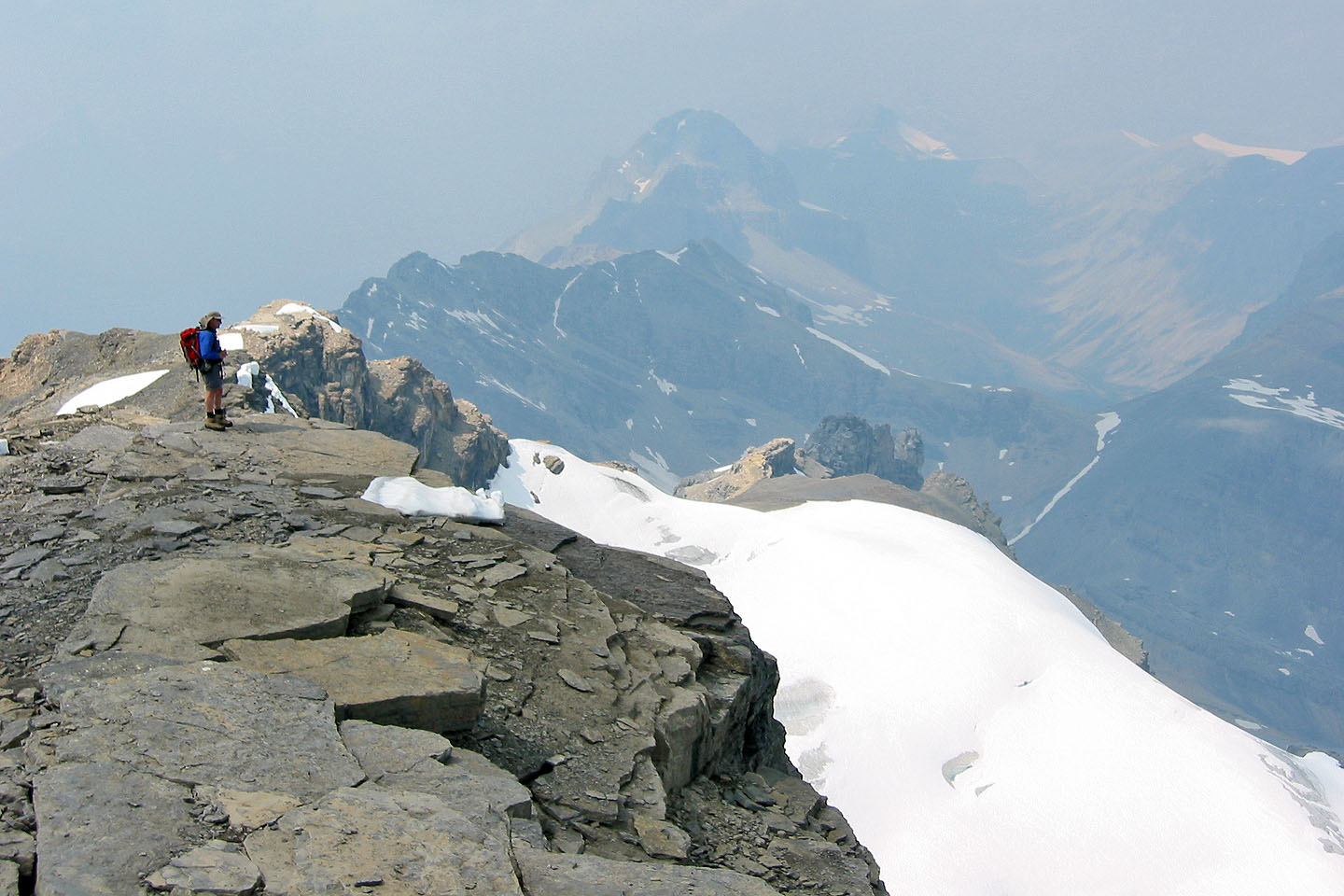 Trying to see through the haze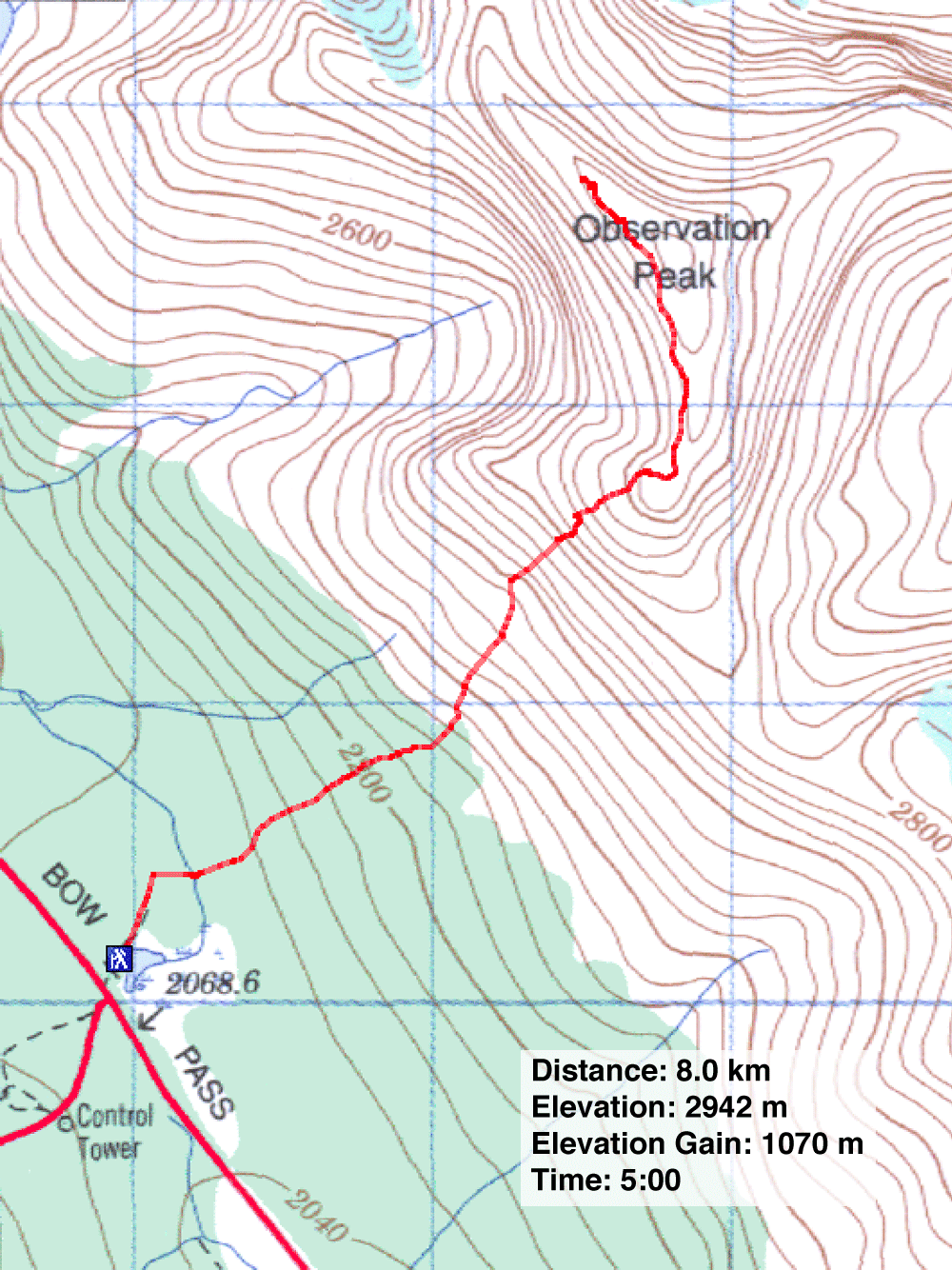 82 N/9 Hector Lake