bobspirko.ca | Home | Canada Trips | US Trips | Hiking | Snowshoeing | About

Livingstone Ridge (South End)
Crowsnest Pass, Alberta
April 19, 2004
Dinah and I first tried to hike up this ridge in March but we turned back because of bad weather. A month later we had no difficulty reaching the summit. Given the limited choices of climbing high and seeing new scenery this time of year, this was a worthwhile outing. The hike begins on an old road and then follows a cutline above a pipeline that extends to the ridge.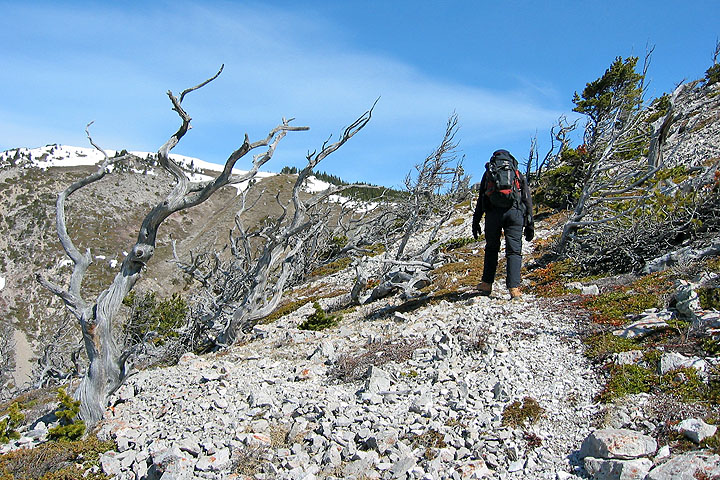 Almost on the ridge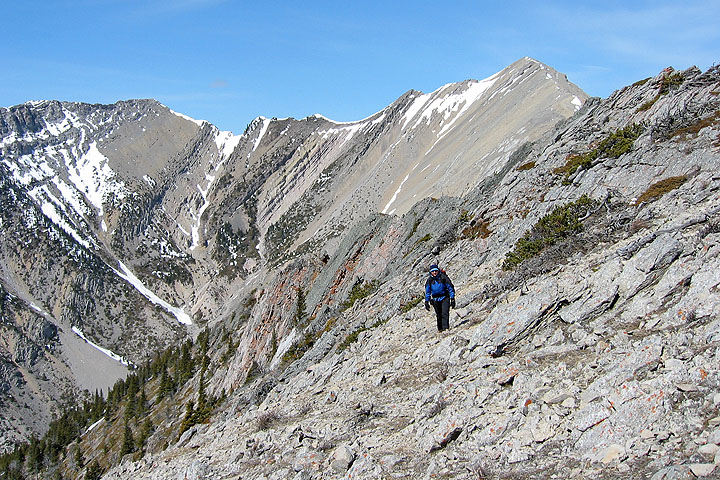 Soon after gaining the ridge we saw the summit (above Dinah)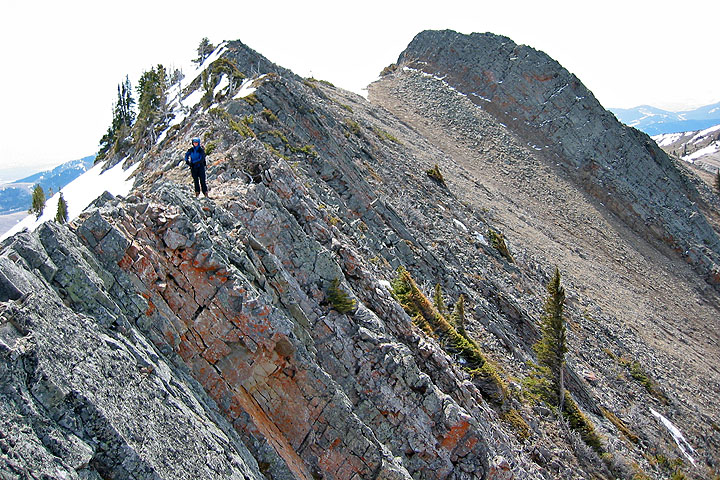 The "dragon back" ahead is easily surmounted using a game trail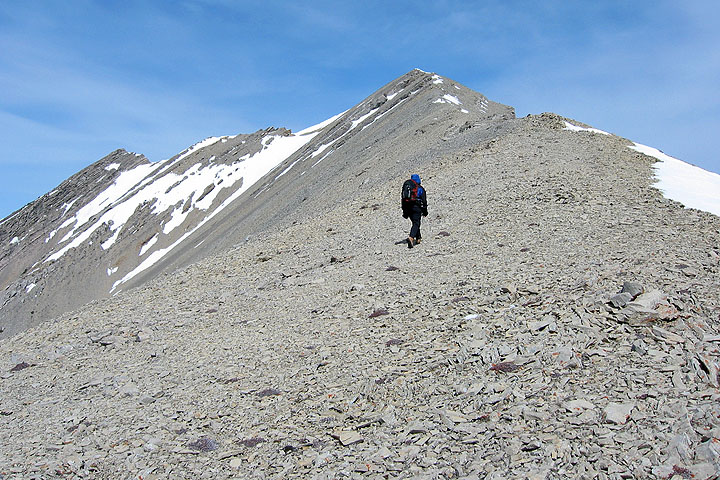 The ridge is mostly a hike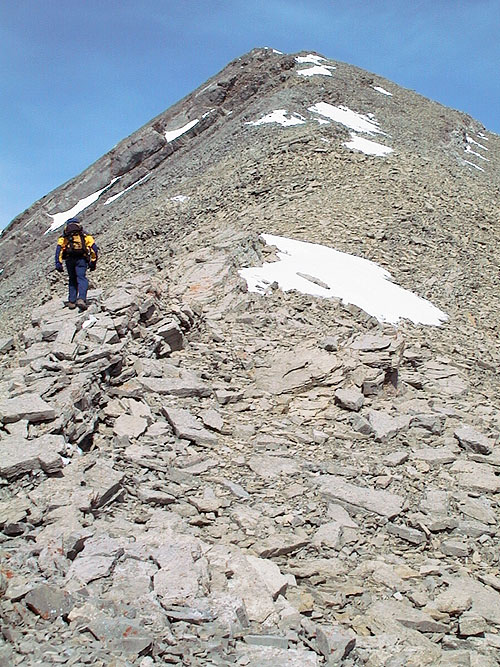 The grade steepens before the summit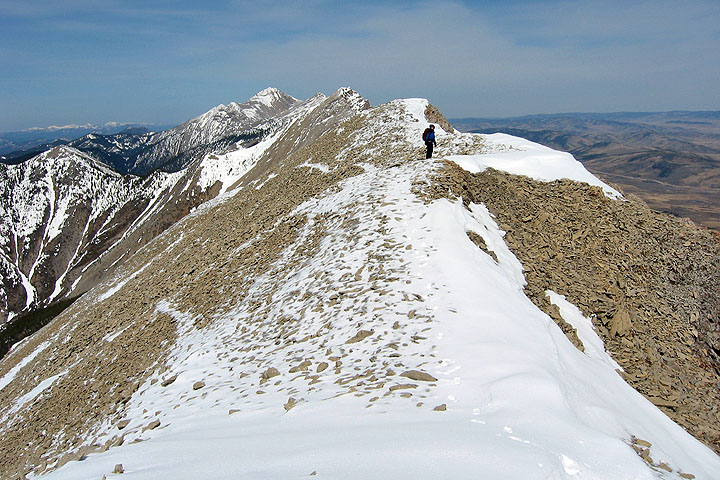 Almost at the summit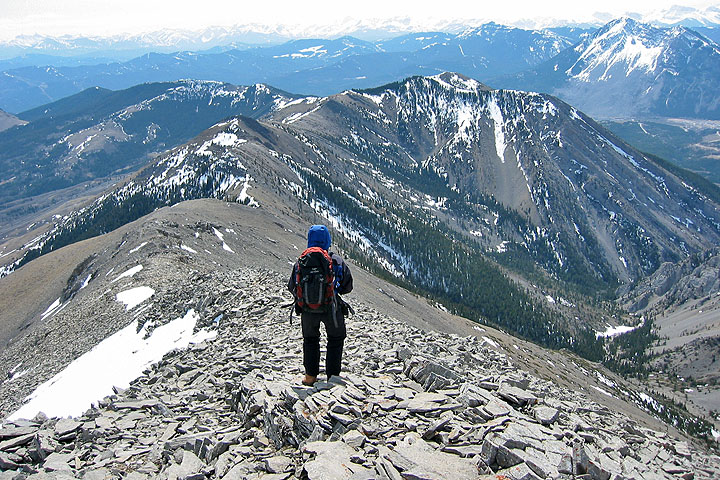 View of the ridge as we hike back. Turtle Mountain in the upper right corner.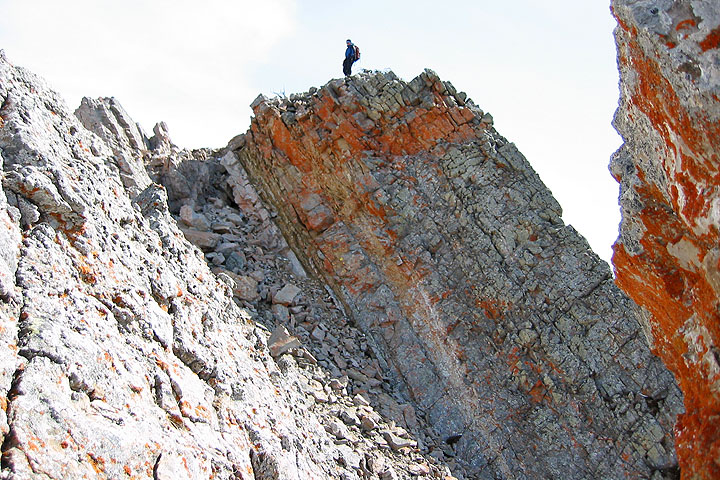 Colorful lichen on the rock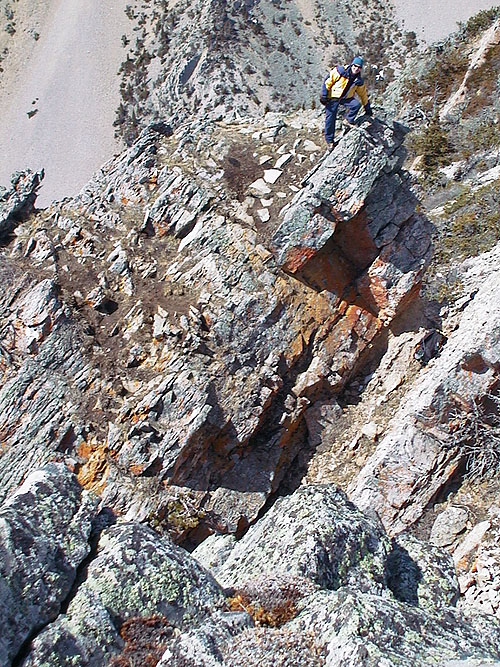 I climbed up some interesting rock for the heck of it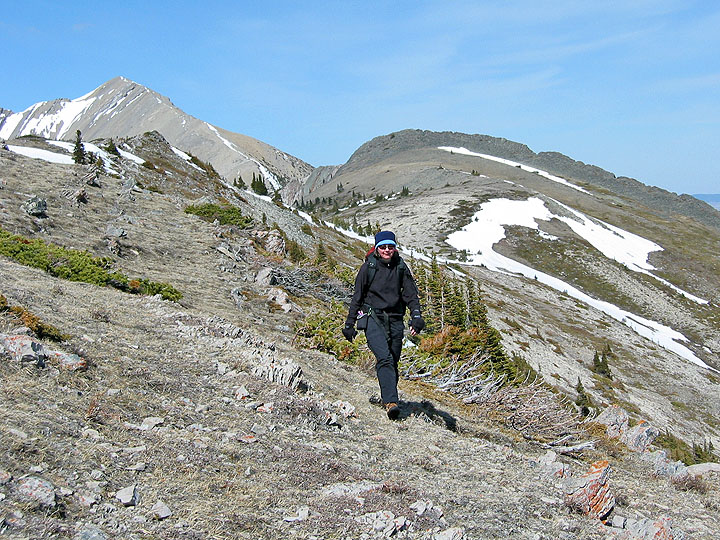 Heading back along the ridge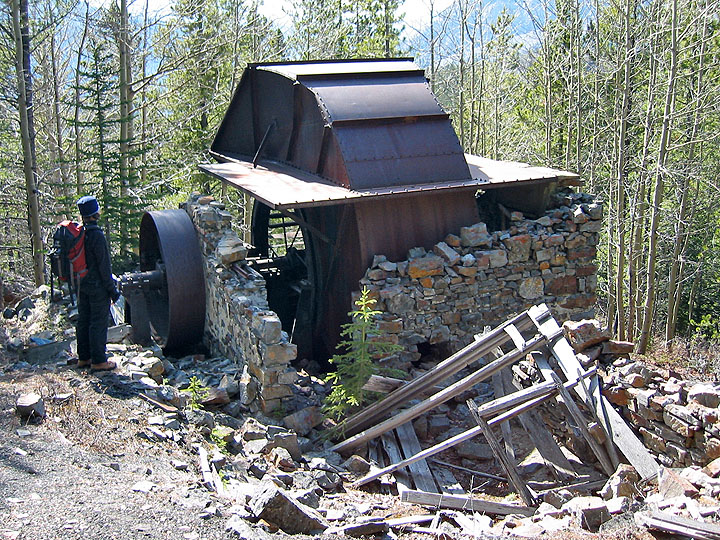 On our way back, we stopped to look at a ventilation fan from an abandoned mine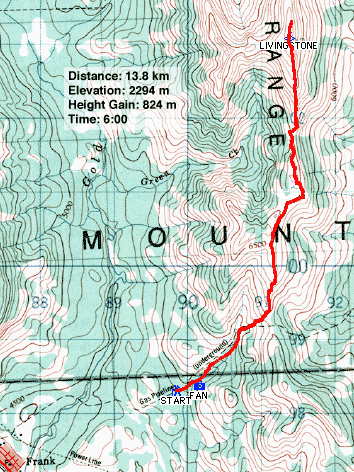 82 G/9 Blairmore