bobspirko.ca | Home | Canada Trips | US Trips | Hiking | Snowshoeing | MAP | About

McLean Creek Hills
Kananaskis, Alberta
February 19, 2022
While hiking Fullerton Loop, I noticed gentle hills standing out next to McLean Creek. As an easy winter hike, I thought they held promise. ATV trails would provide an approach while clear-cut slopes should offer views. On the downside, I was concerned the OHV area would be overrun with loud ATVs.
I invited Sonny and Zosia to join me in traversing a ridge that included two small summits. We called them "McLean Creek Hills." We arrived at McLean Creek Staging Area, passing trucks unloading large 4-wheelers before we parked by the trailhead.
We started up the level, arrow-straight trail, covering a kilometre before it bends left. We soon turned onto a south-bound trail that begins climbing. Before the trail dips, we hiked up a clear-cut to the ridge. We followed the snowy ridge as it crossed logging areas and forest before ascending a little bump ringed with trees: the North Summit. Lacking views, we didn't linger and continued down to a col and up the other side to the South Summit. Here the open slopes allowed views to the west. We spent a few minutes taking photos under gray skies, before returning to the col. Here, fortuitously, a road leads back to the south trail.
Being travellers on foot, I expected to be intimidated by noisy ATVs zipping around us on this trip. But only twice did we encounter ATVs, the courteous riders waving as they quietly passed us. Two inches of snow, I learned, can absorb 60% of the sound, and we had a few inches of the stuff. This hike was more serene than I expected.
KML and GPX Tracks
Sonny's Trip Report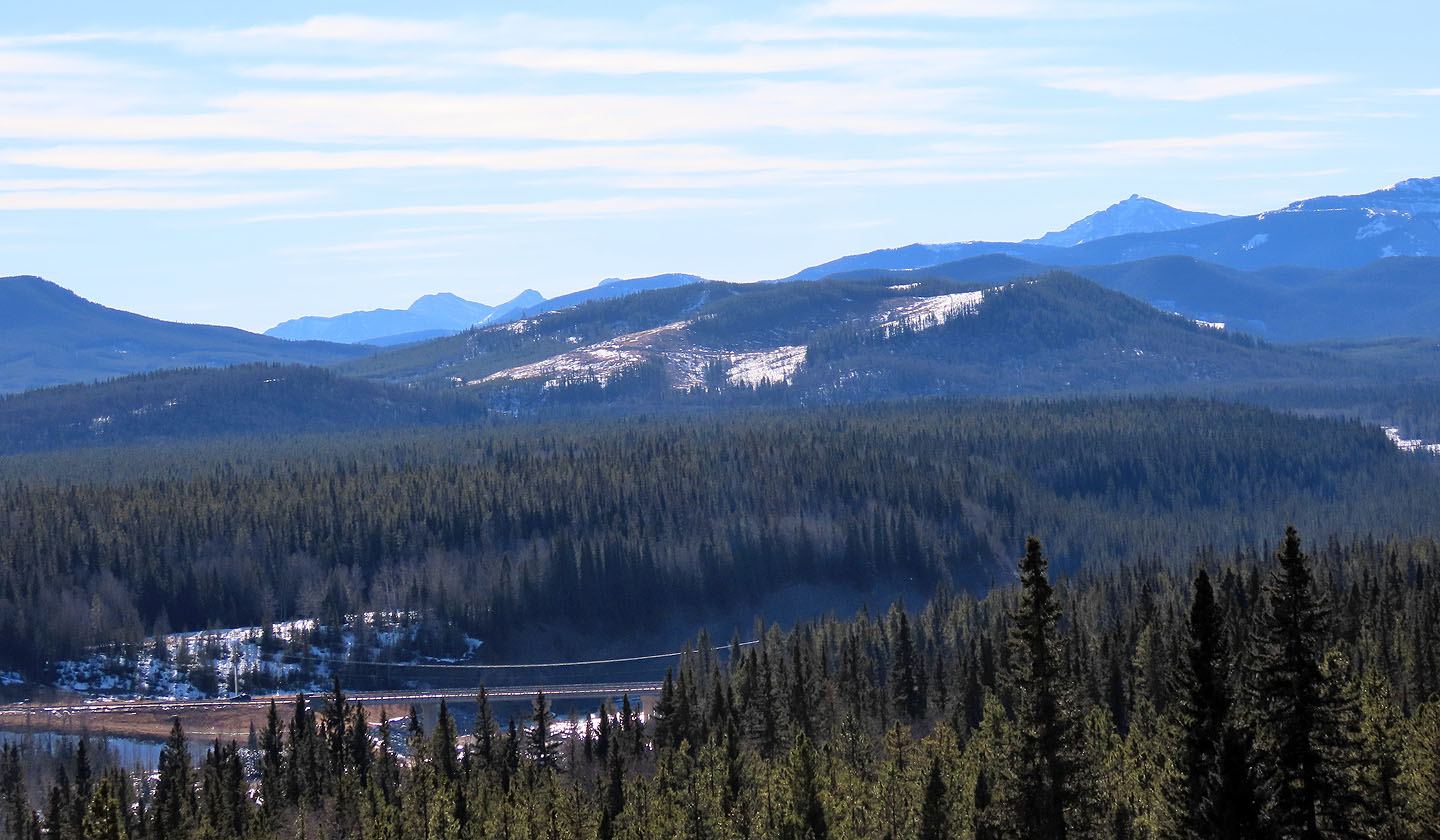 McLean Creek Hills seen from near Fullerton Loop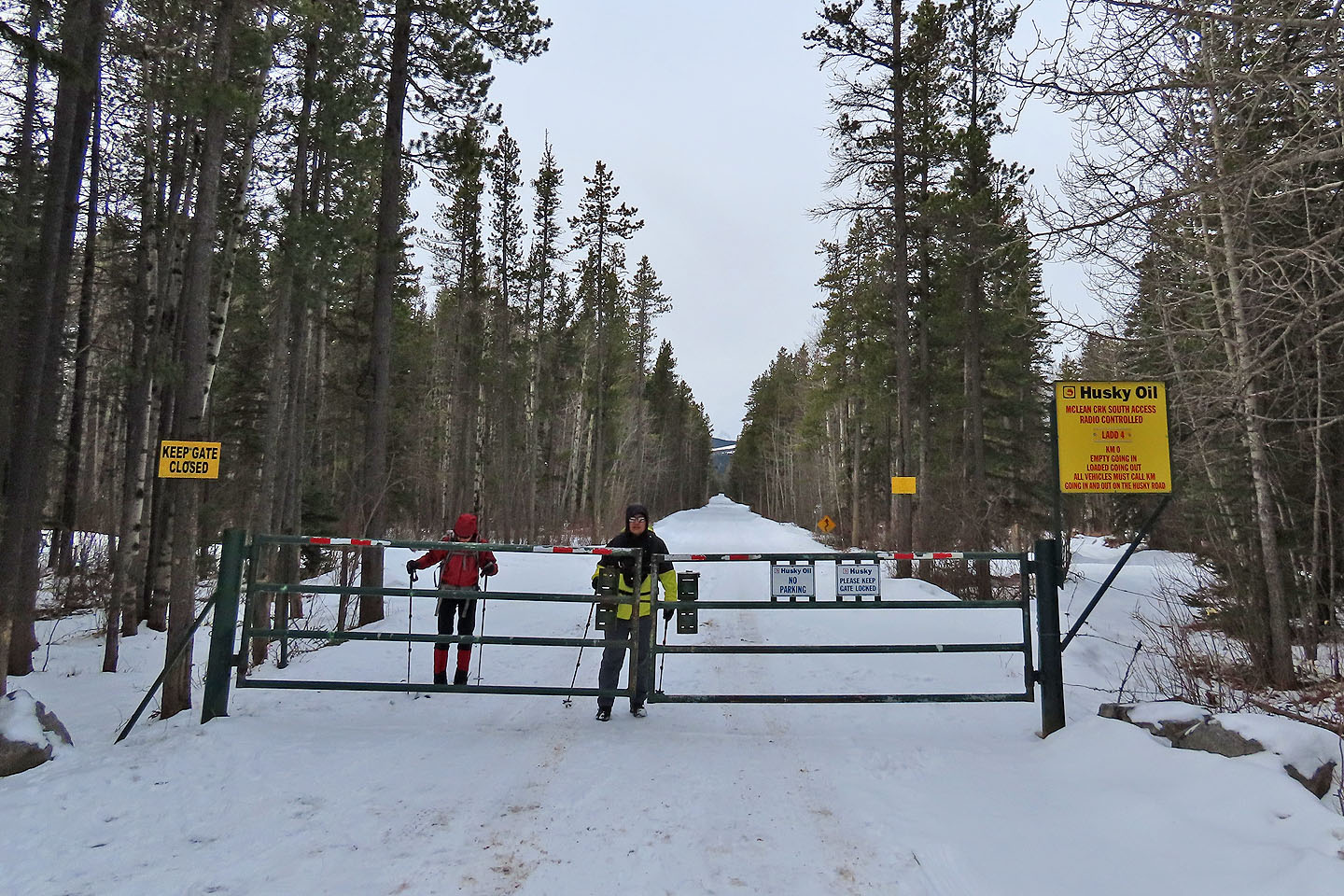 The trailhead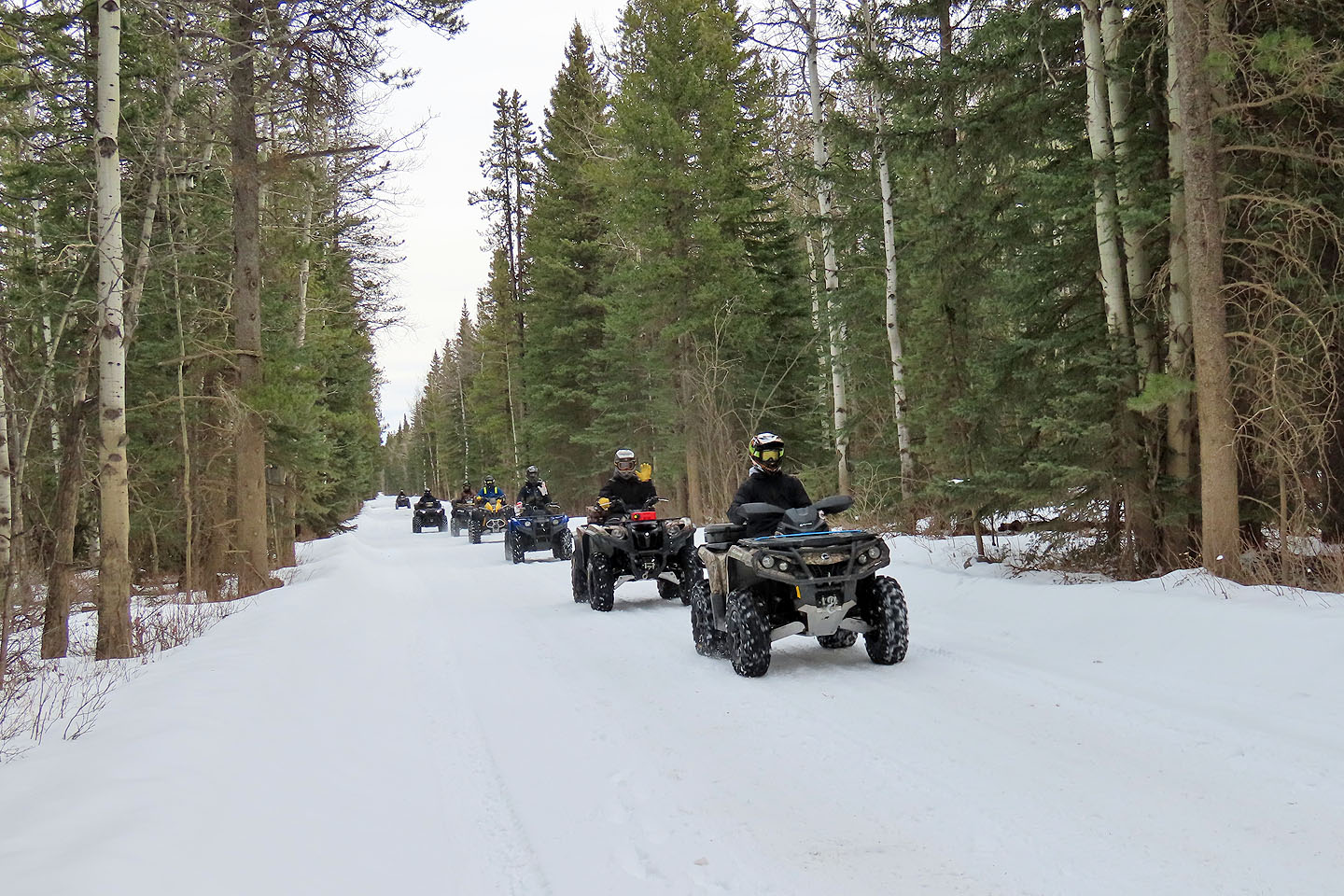 We stepped aside to let ATVs pass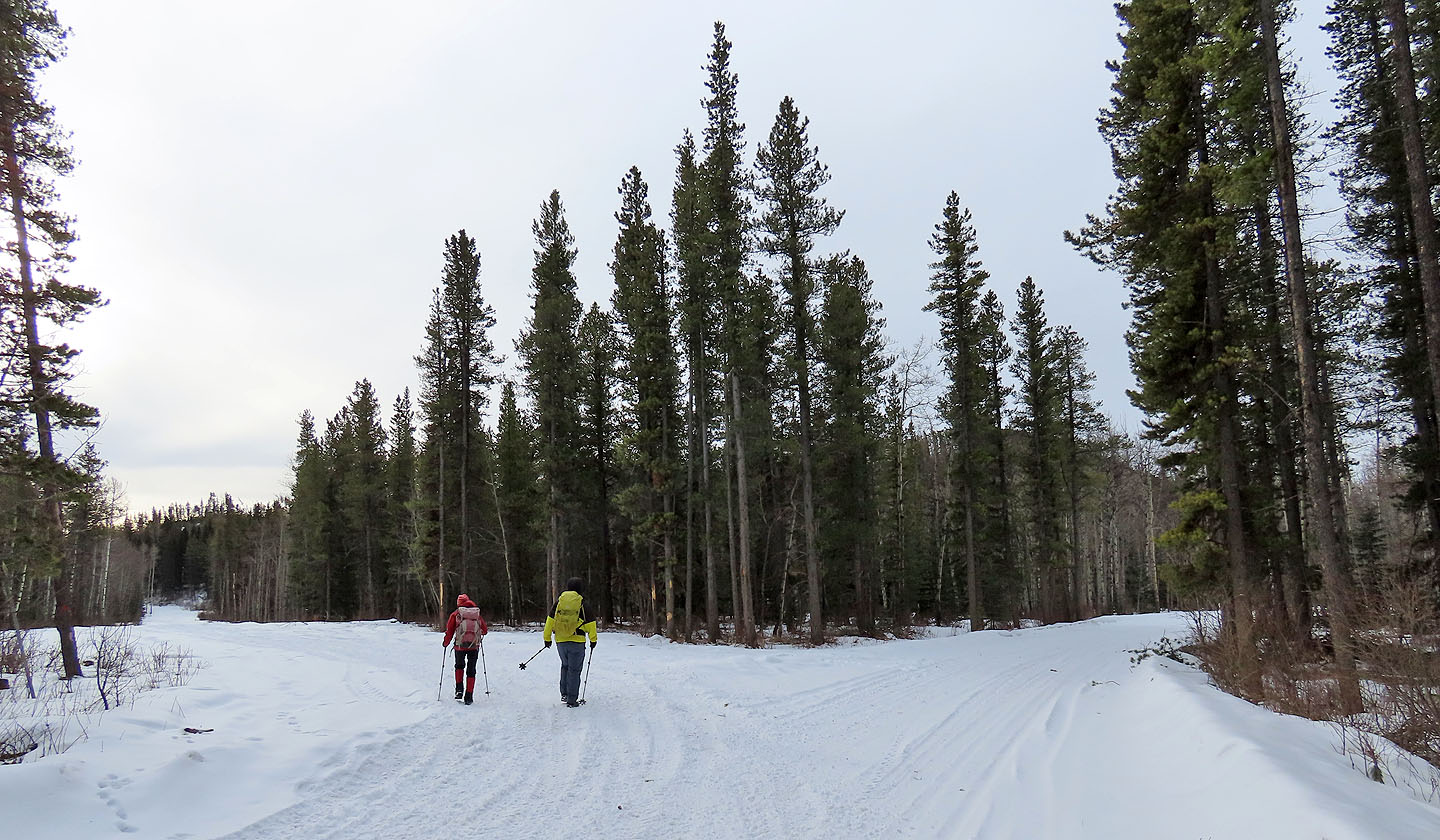 1.3 km from the trailhead, we turned onto a trail going south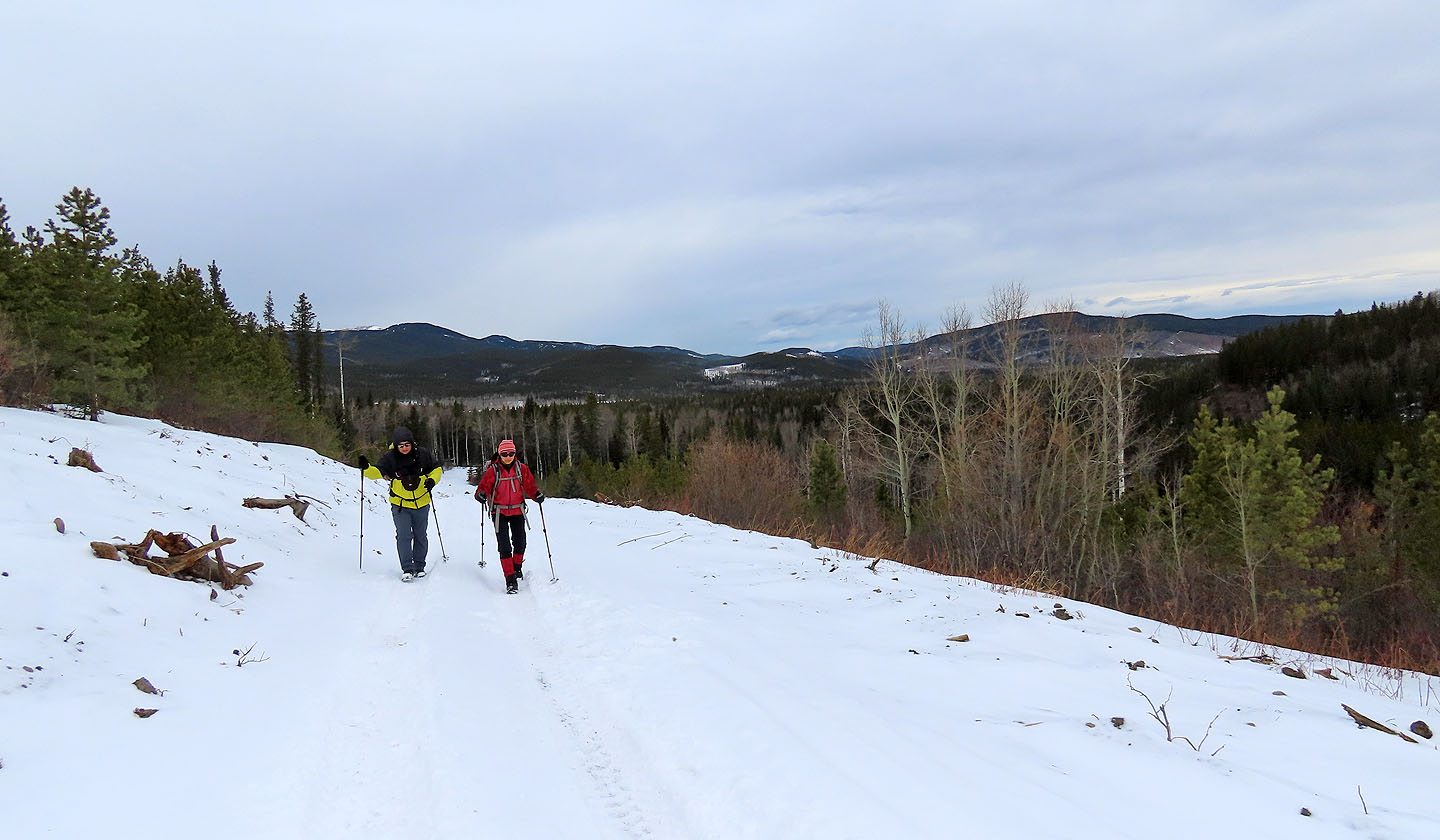 A gentle ascent soon revealed views behind us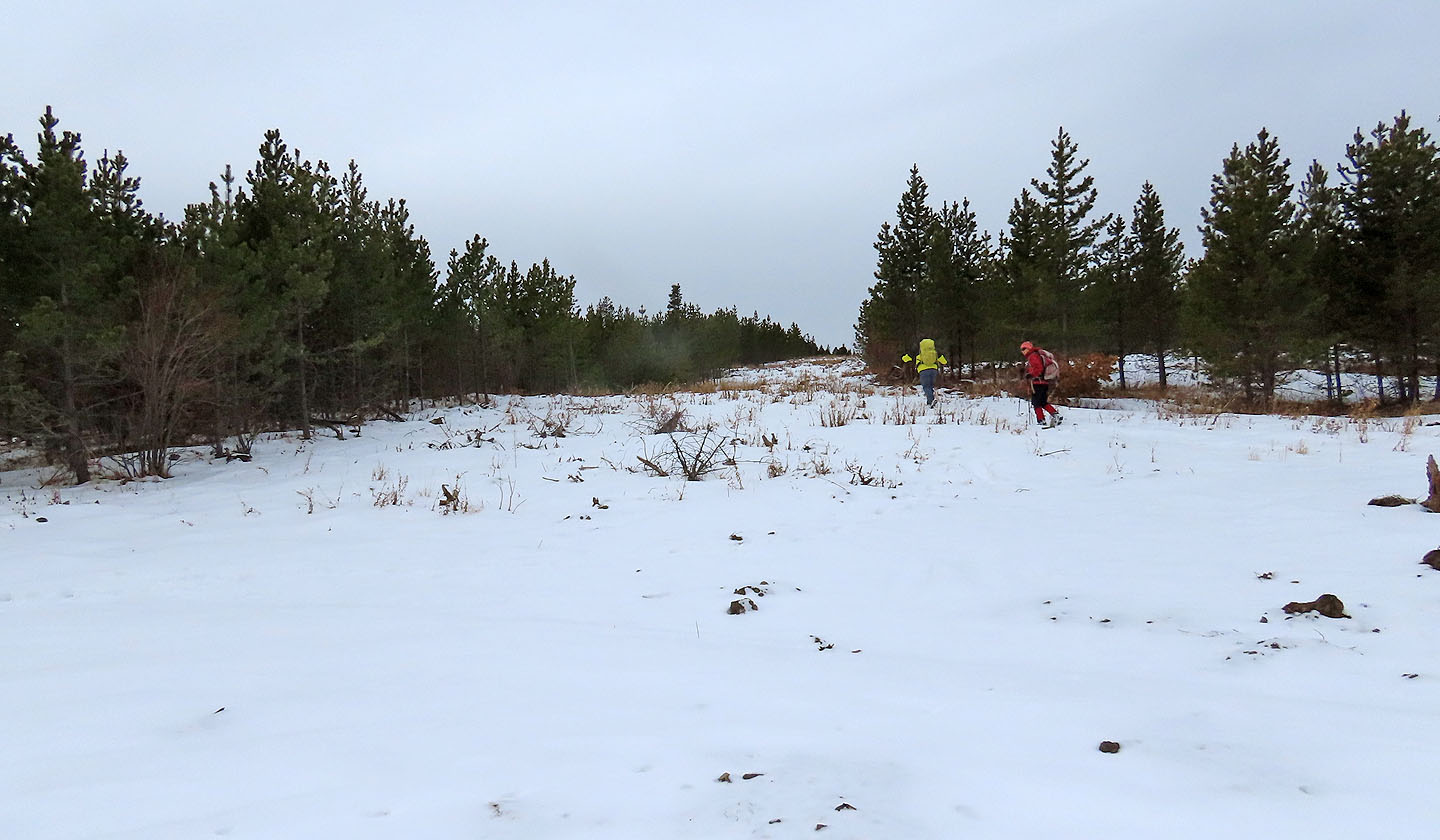 Before the trail begins descending, we turned off onto a cutblock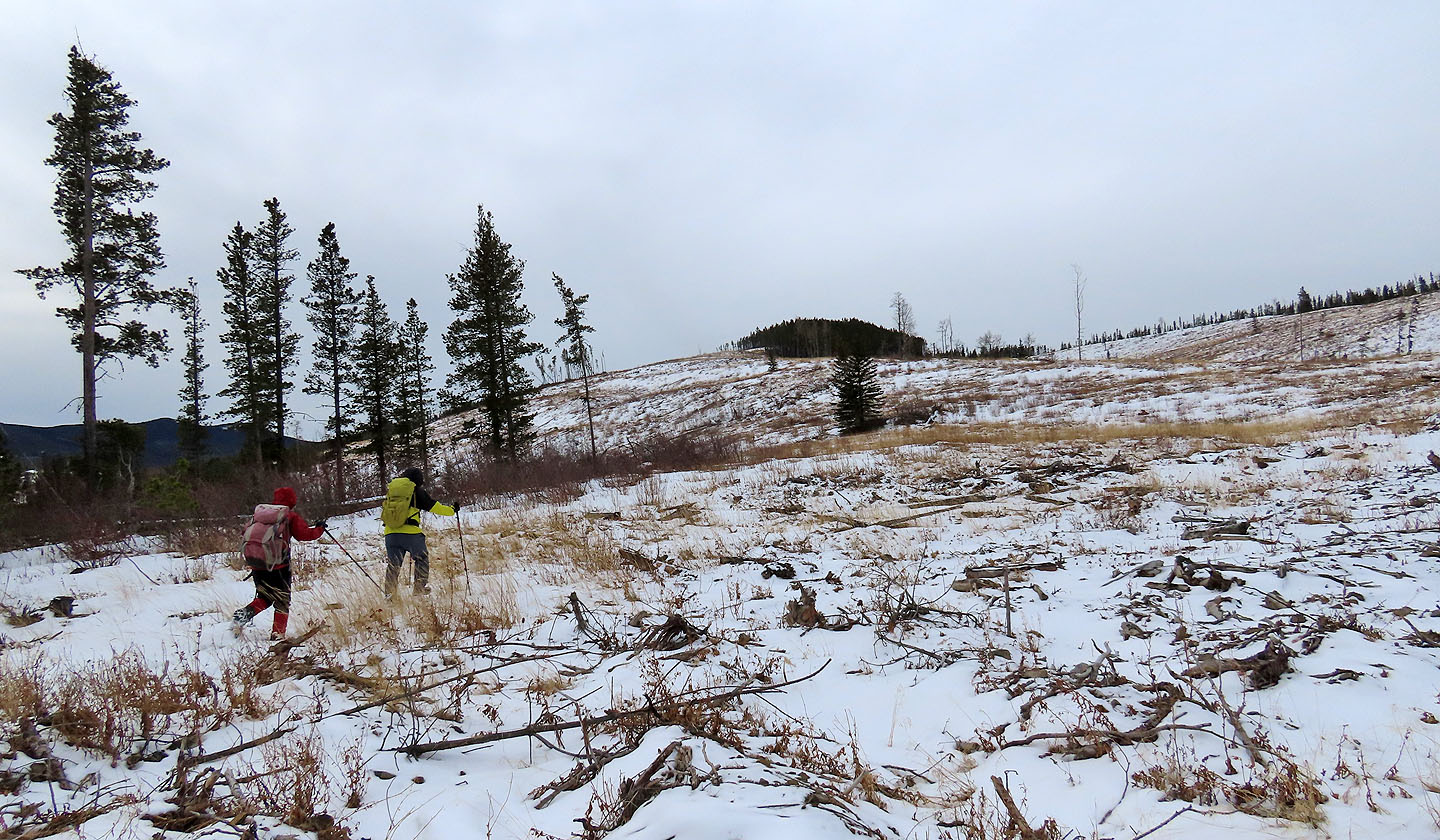 We headed to the ridge in the centre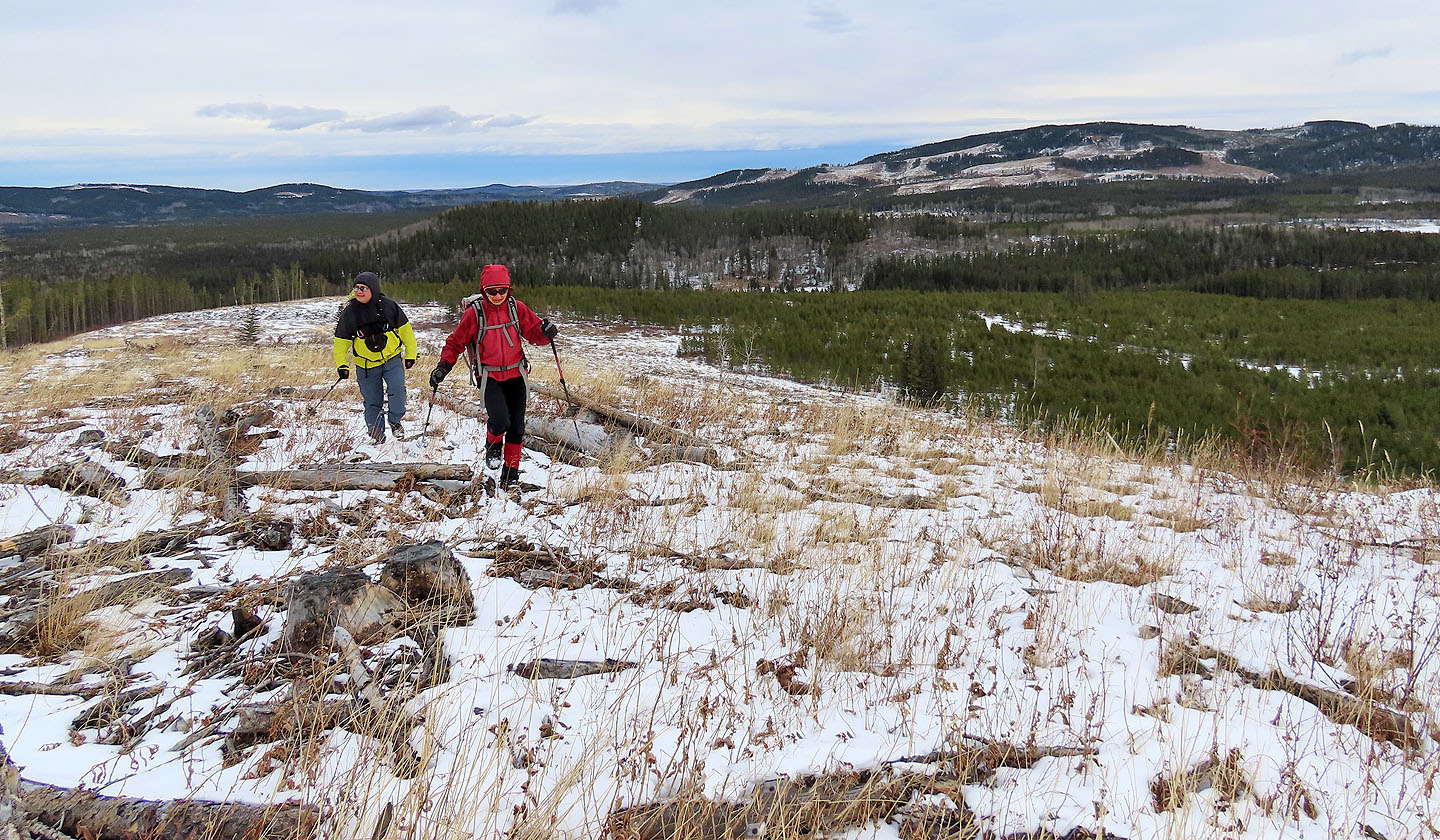 McLean Hill appears behind us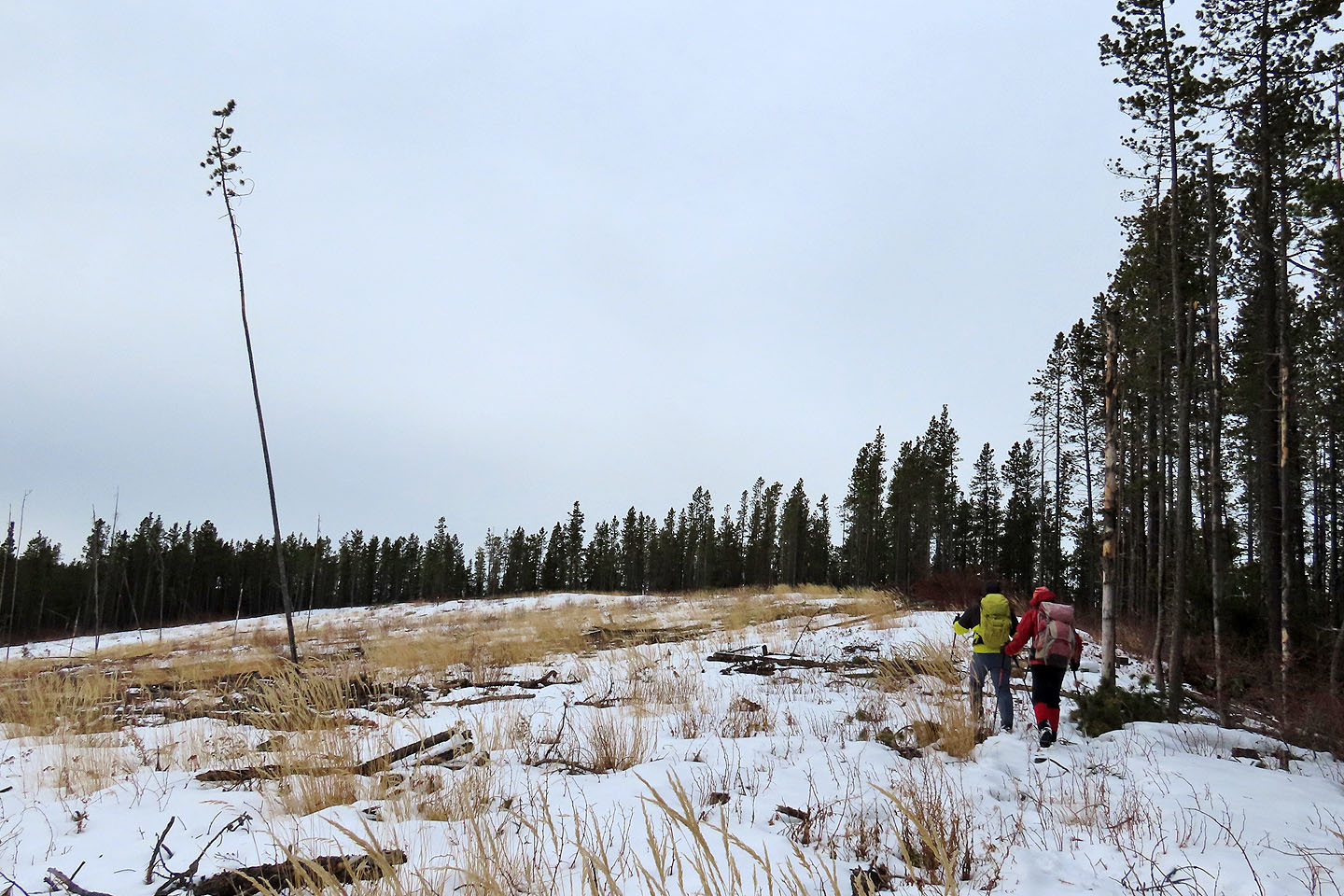 We'll soon enter the forest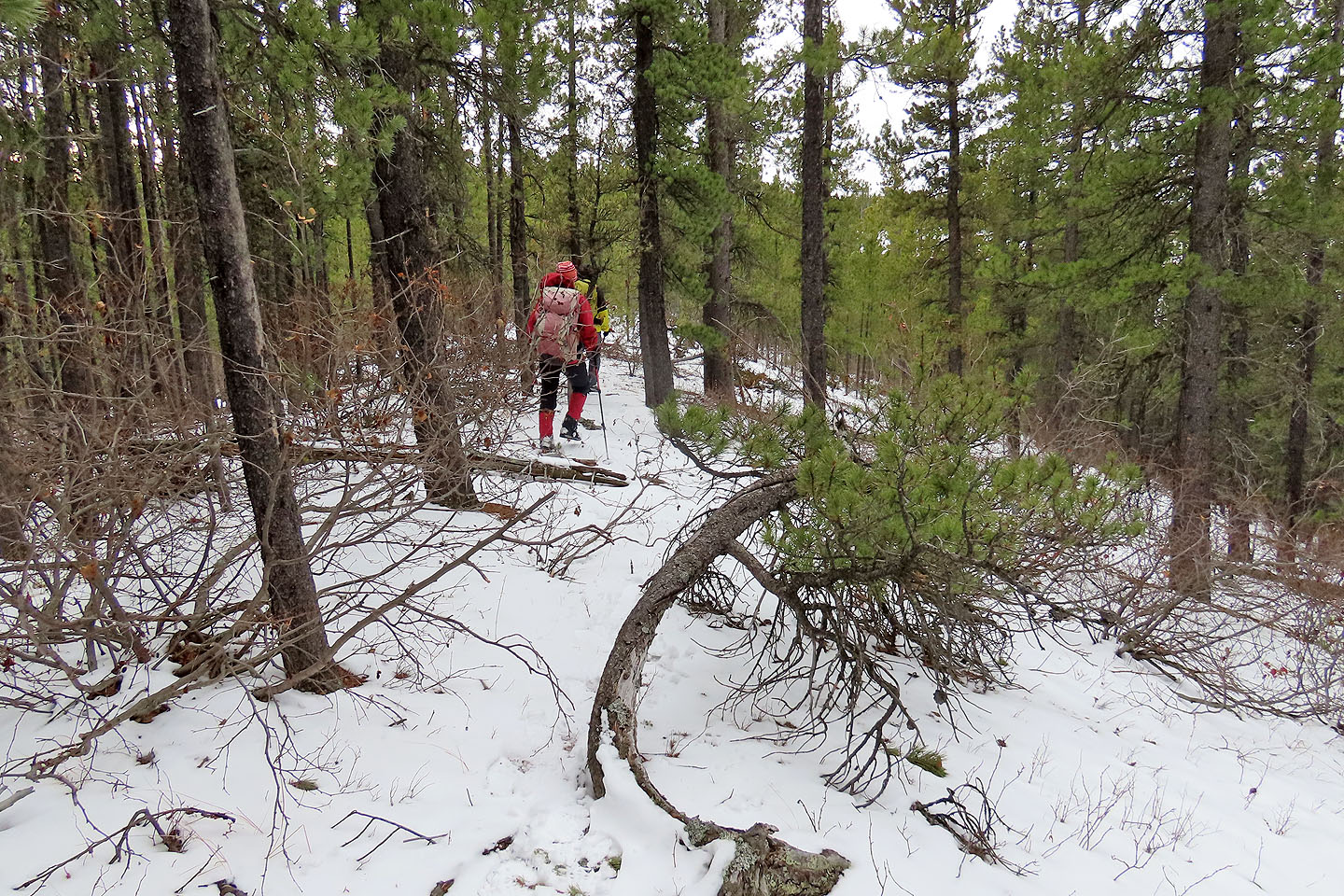 Travel along the treed ridge was straightforward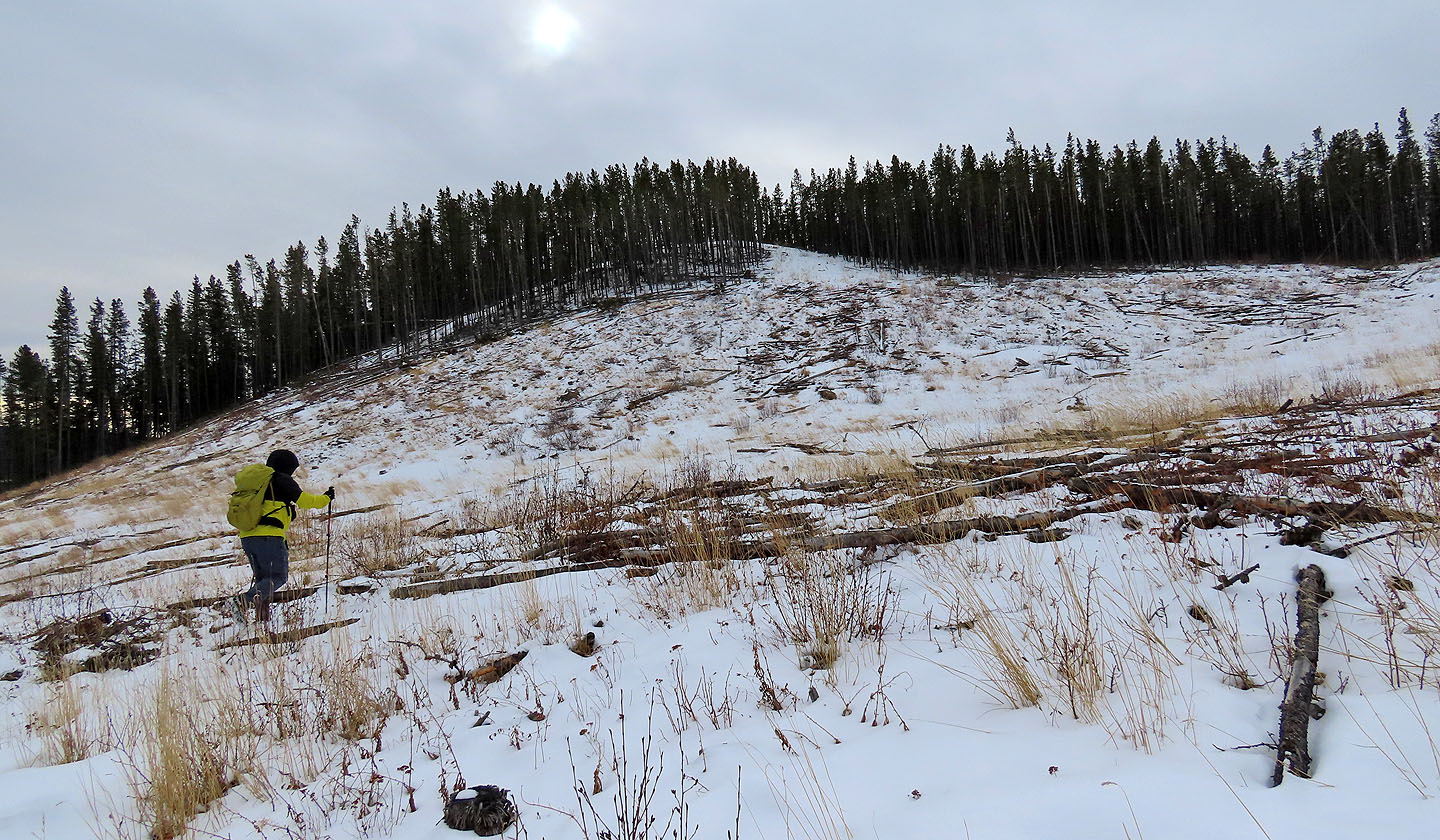 The North Summit is bereft of views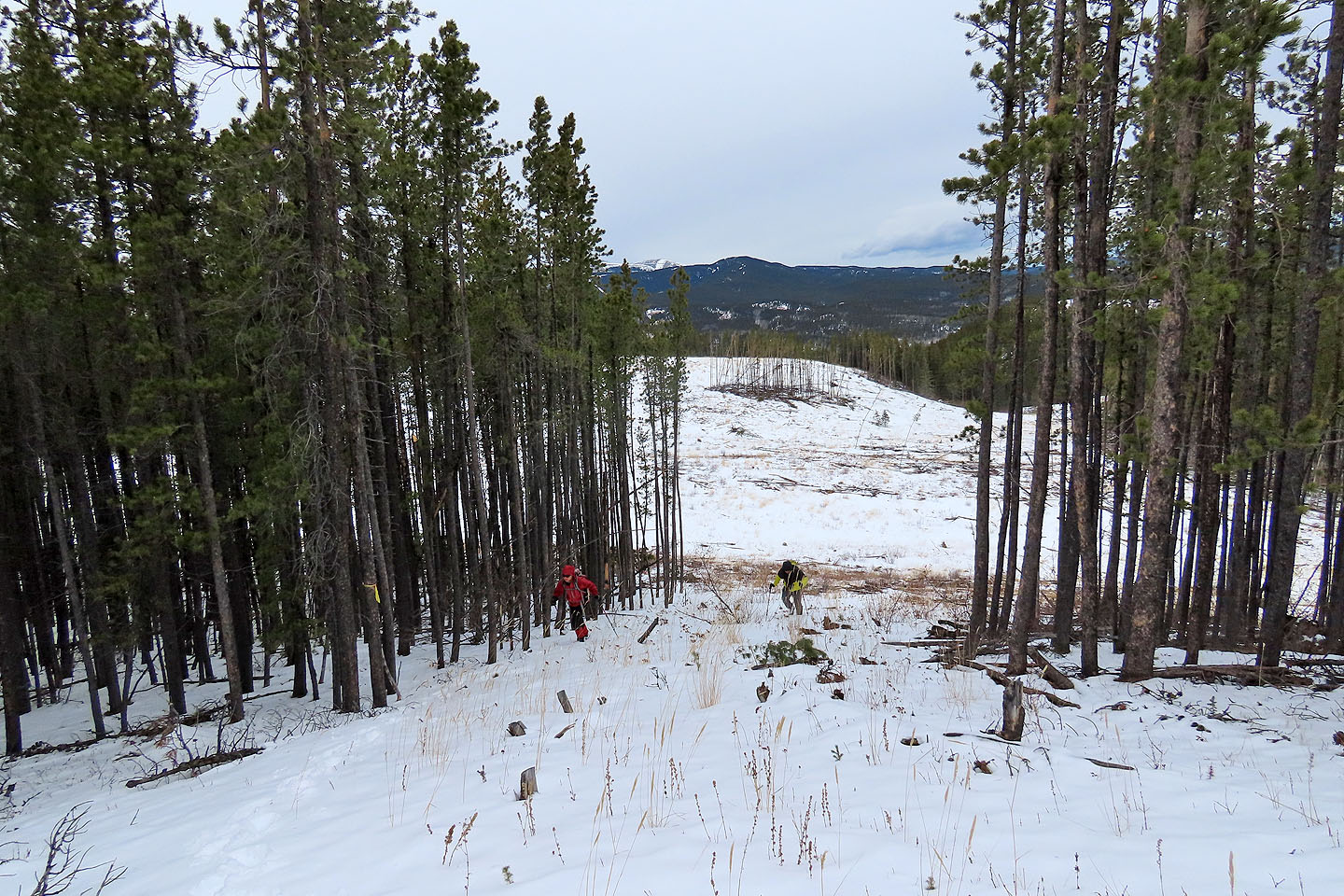 Looking back as Zosia and Sonny ascend the summit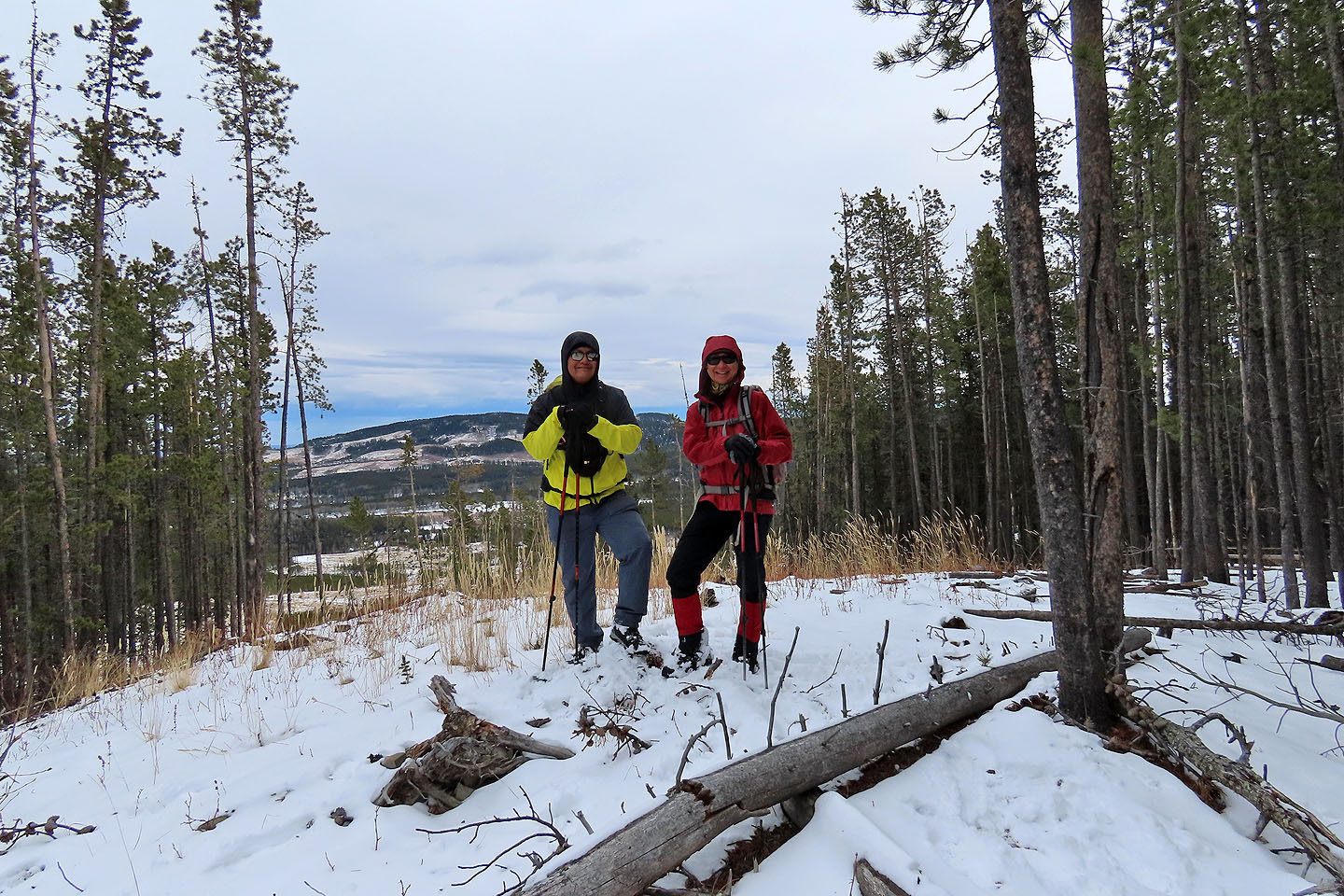 Sonny and Zosia pose on the top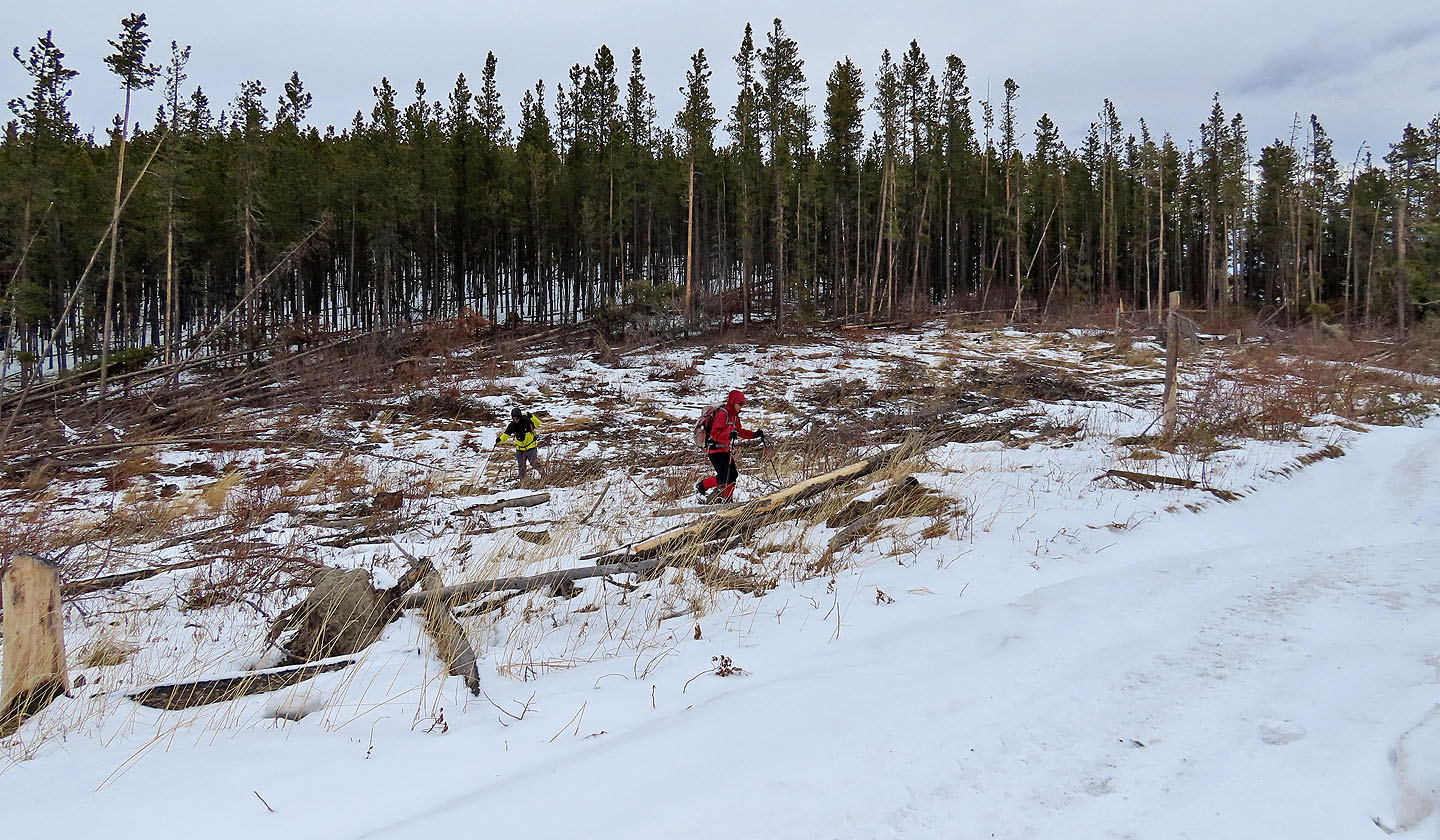 We reached the col between the summits. Later we returned here and followed this road to the south trail.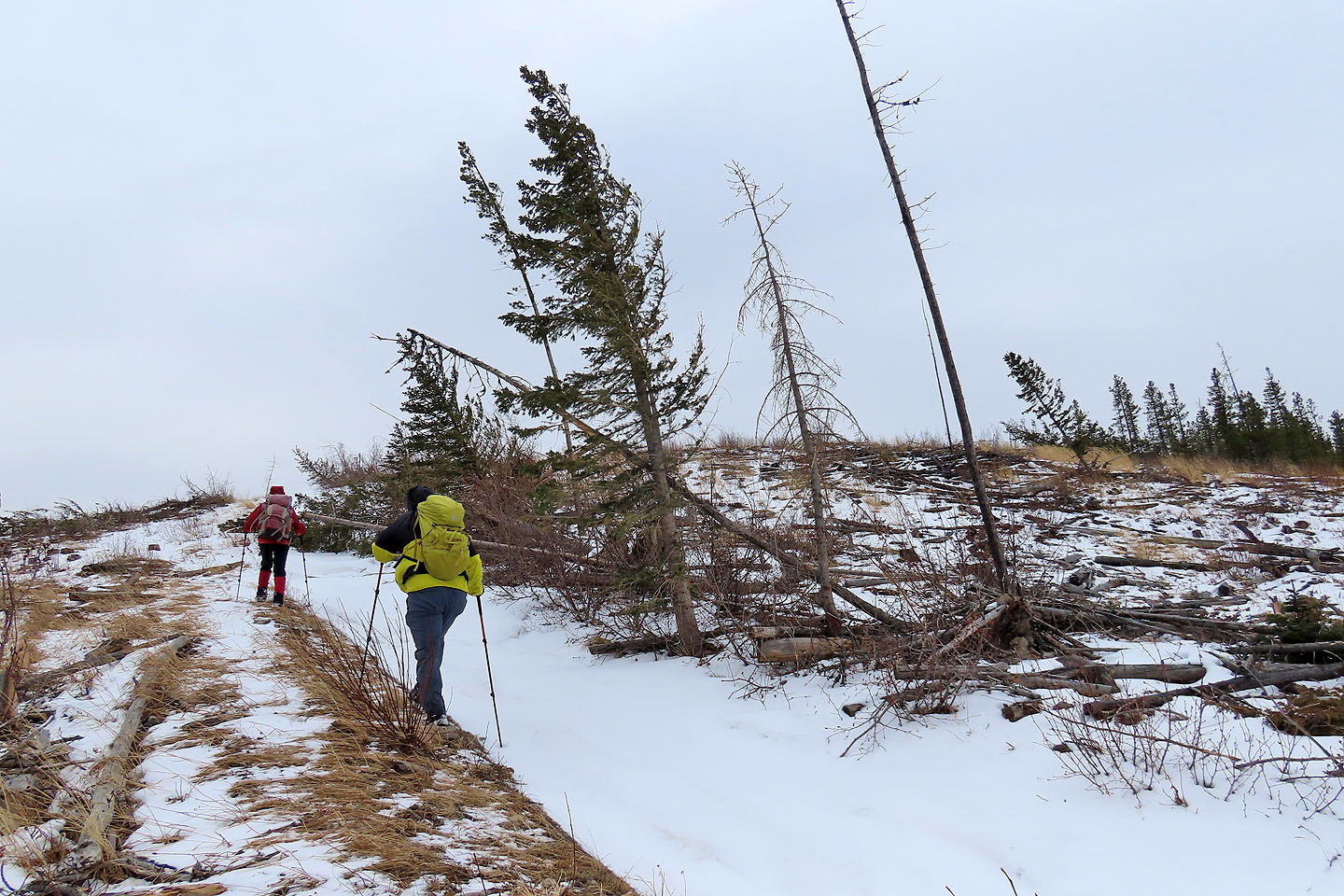 We started up the other side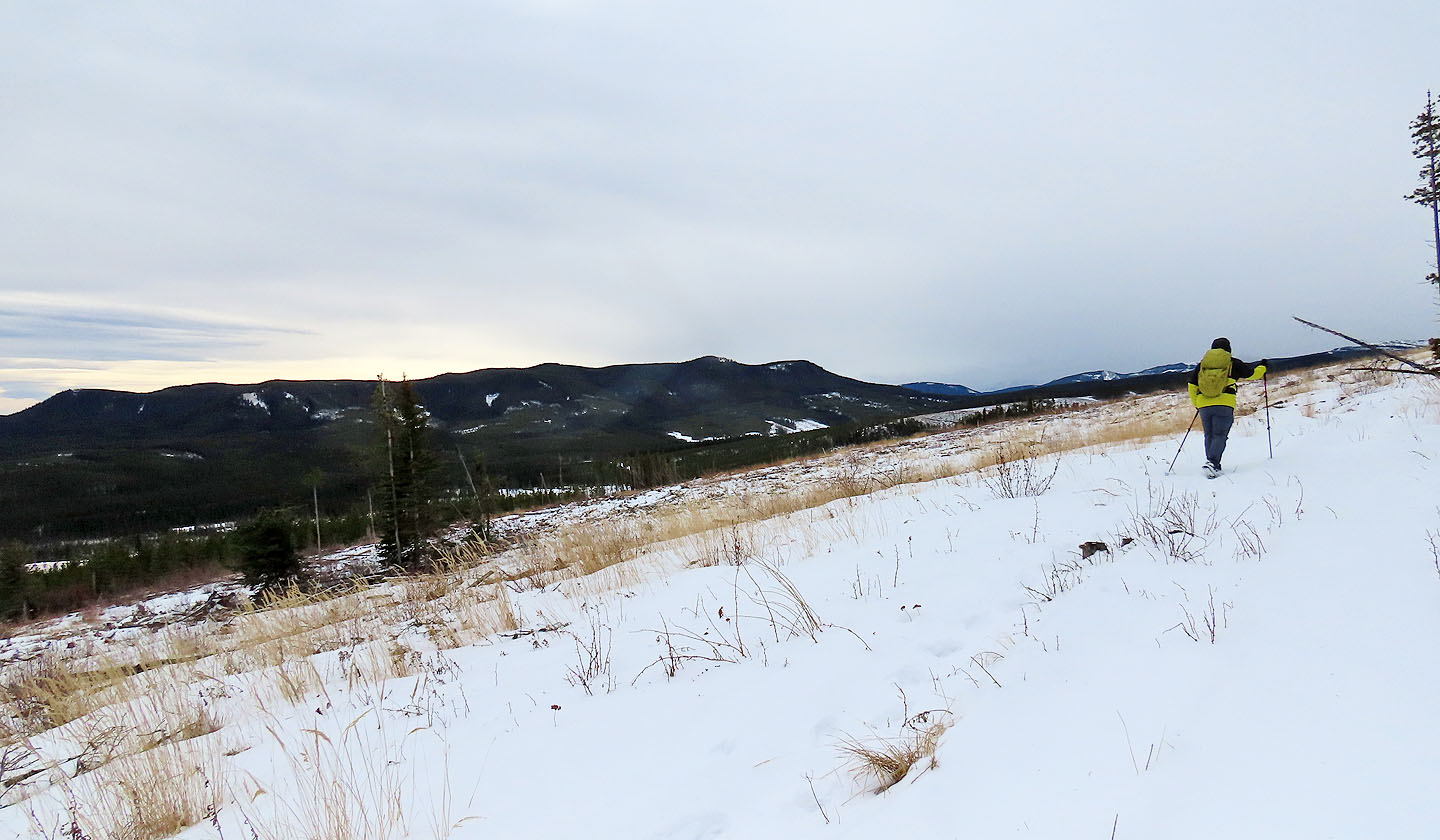 The last stretch to the South Summit is quite gentle. Left is Quirk Ridge.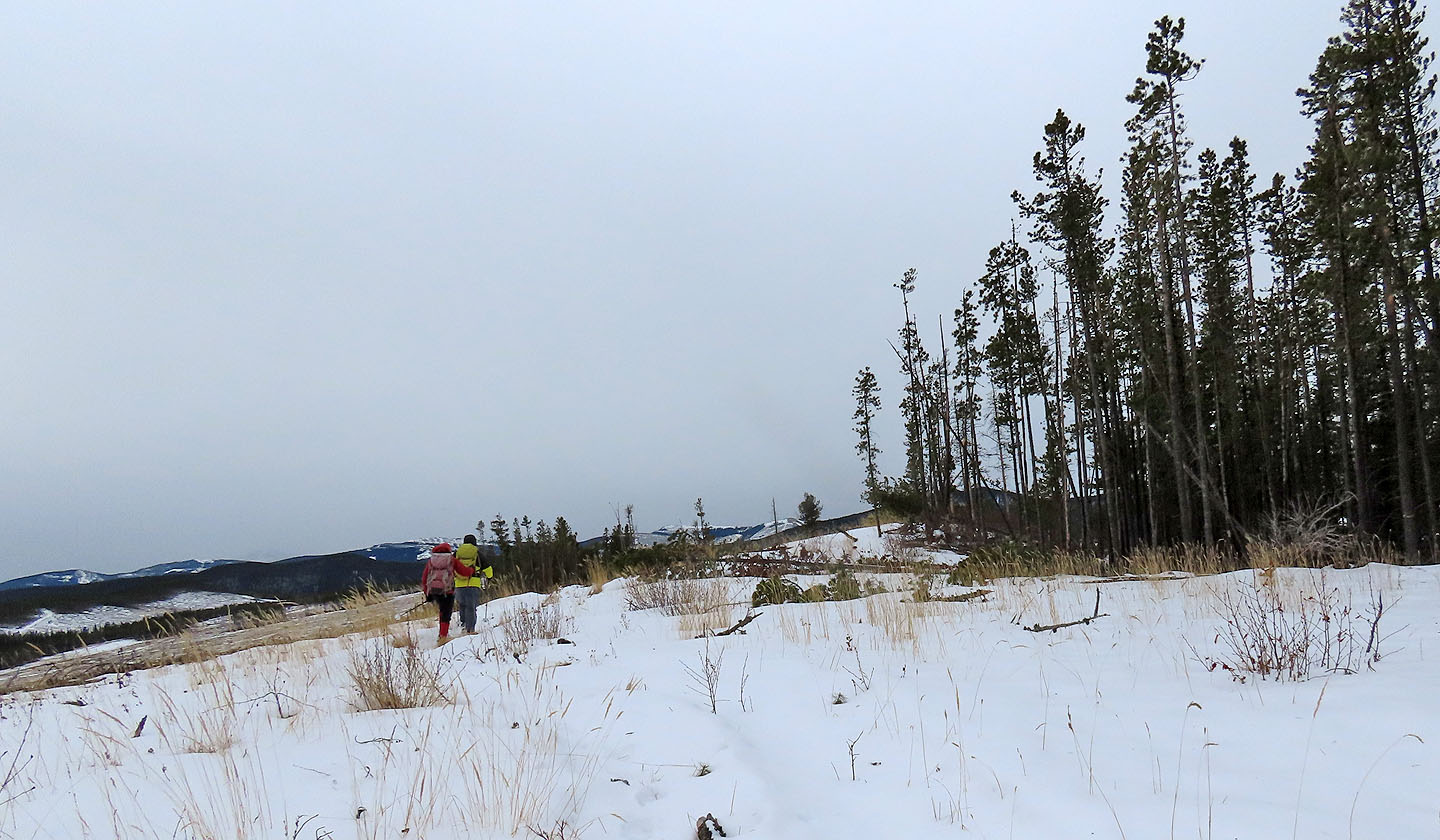 Approaching the slight mound that marks the top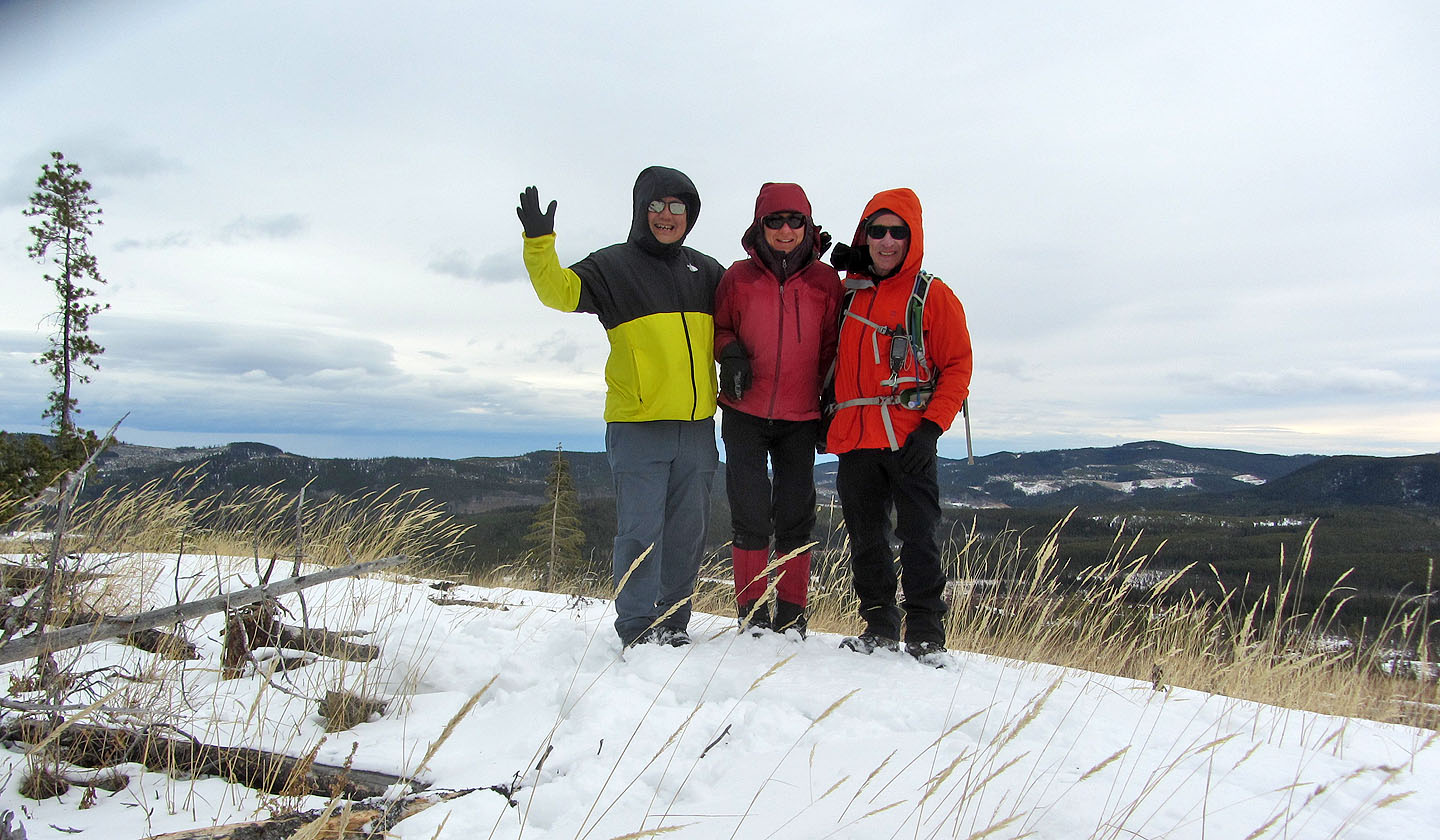 Standing on the summit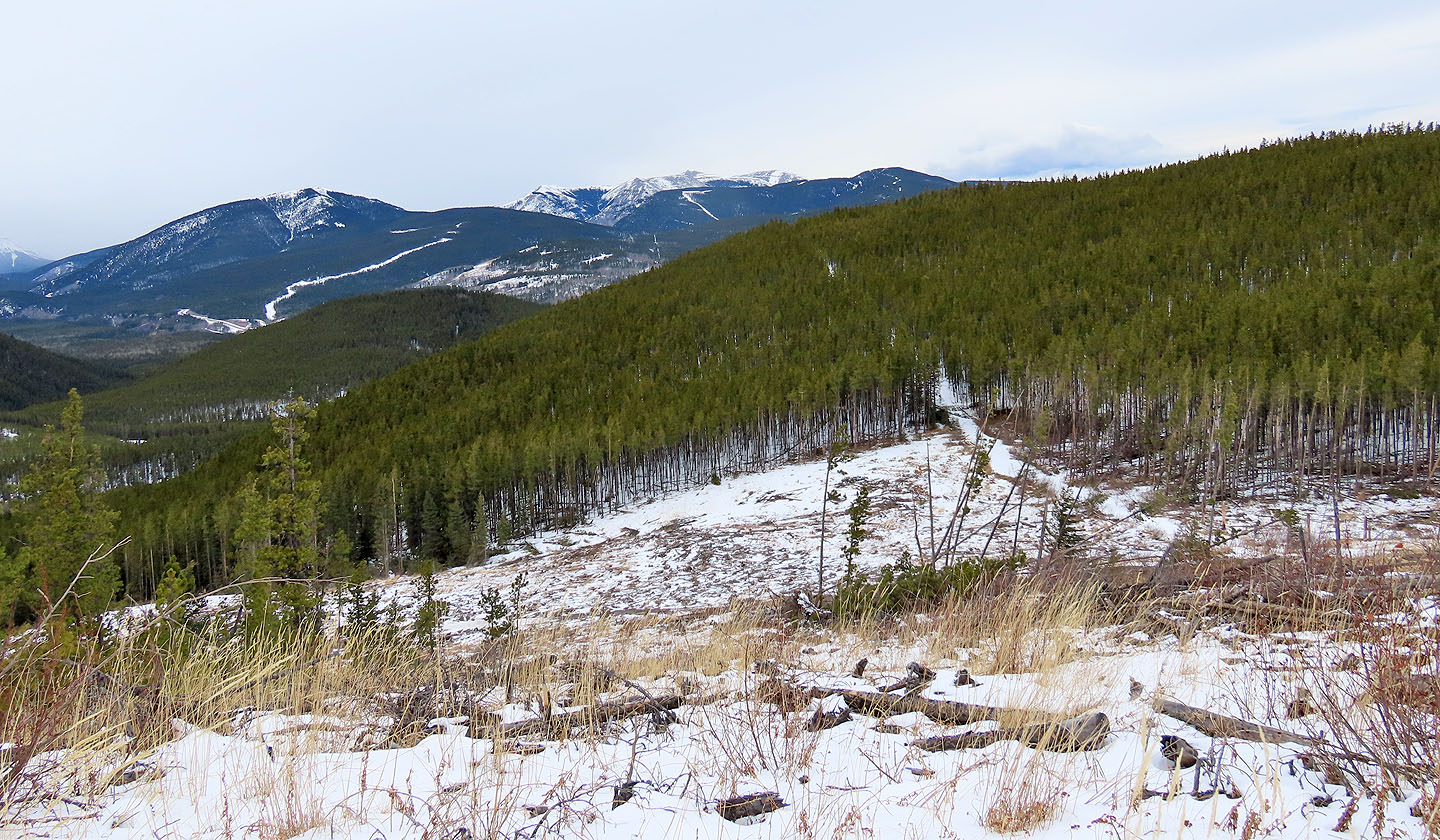 Heading back to the col, there's a view of Prairie Mountain, Ben's Hill and Moose Mountain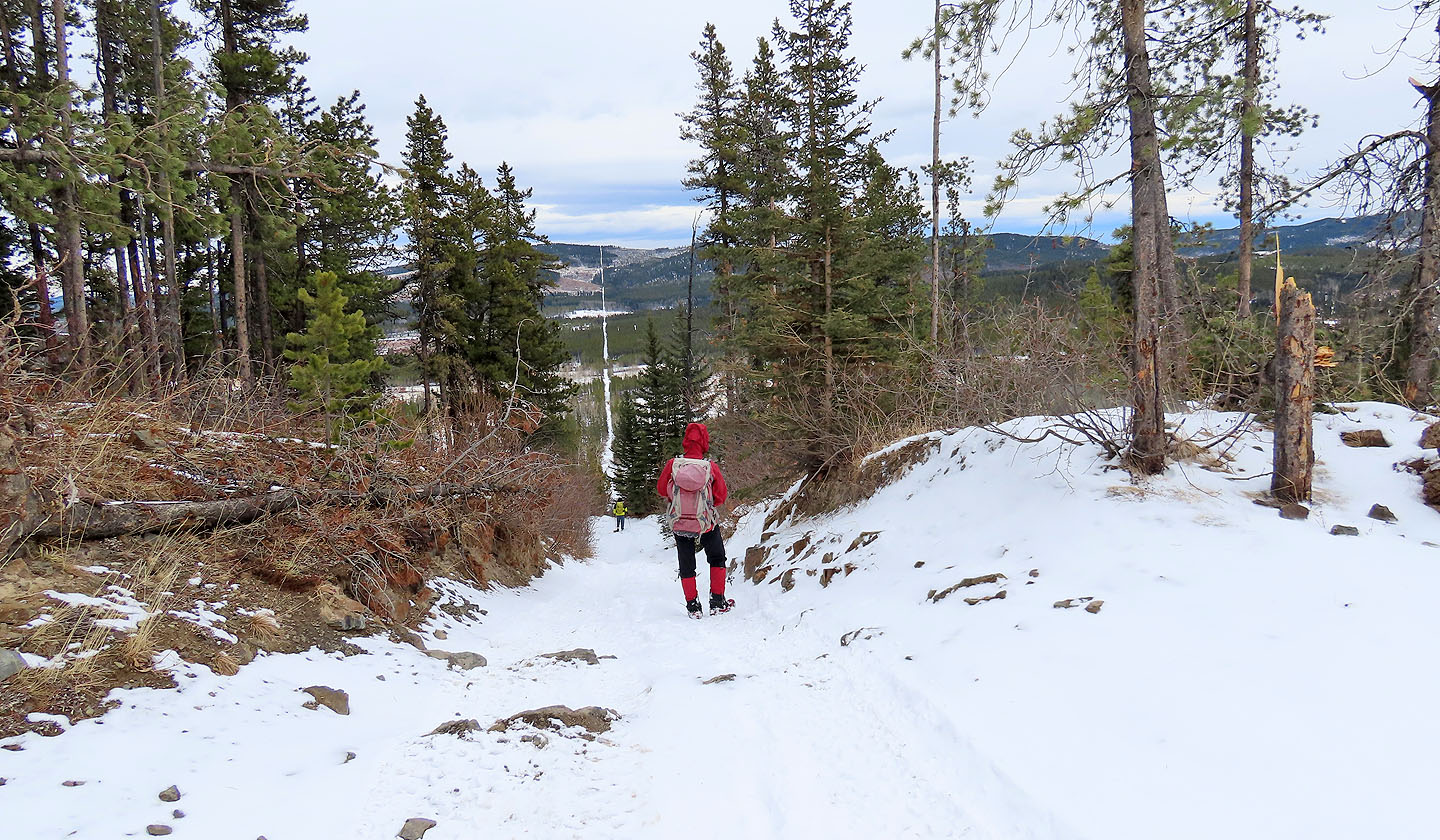 The road from the col leads back to the south trail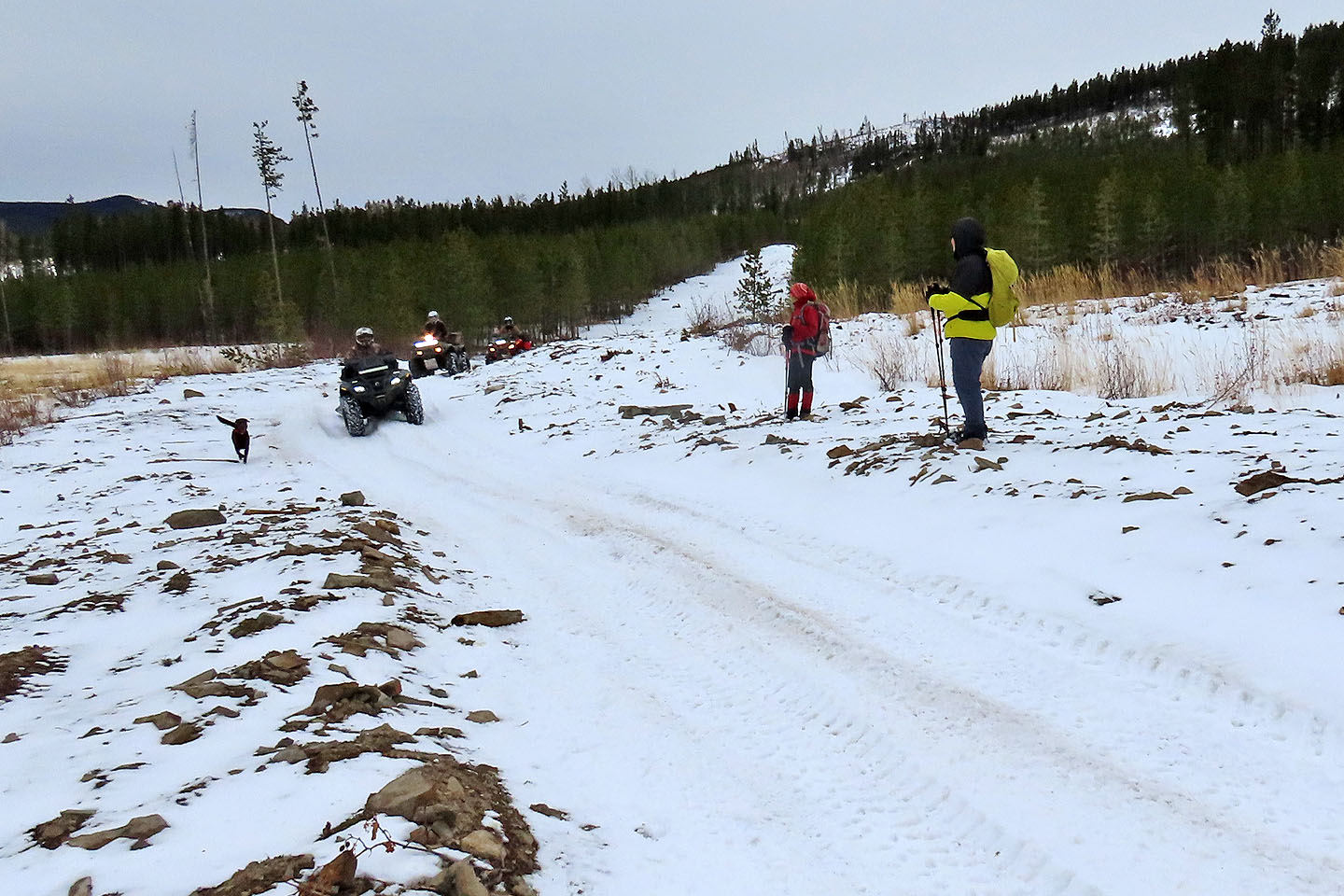 Back on the south trail, a dog appears to set the pace for three ATVs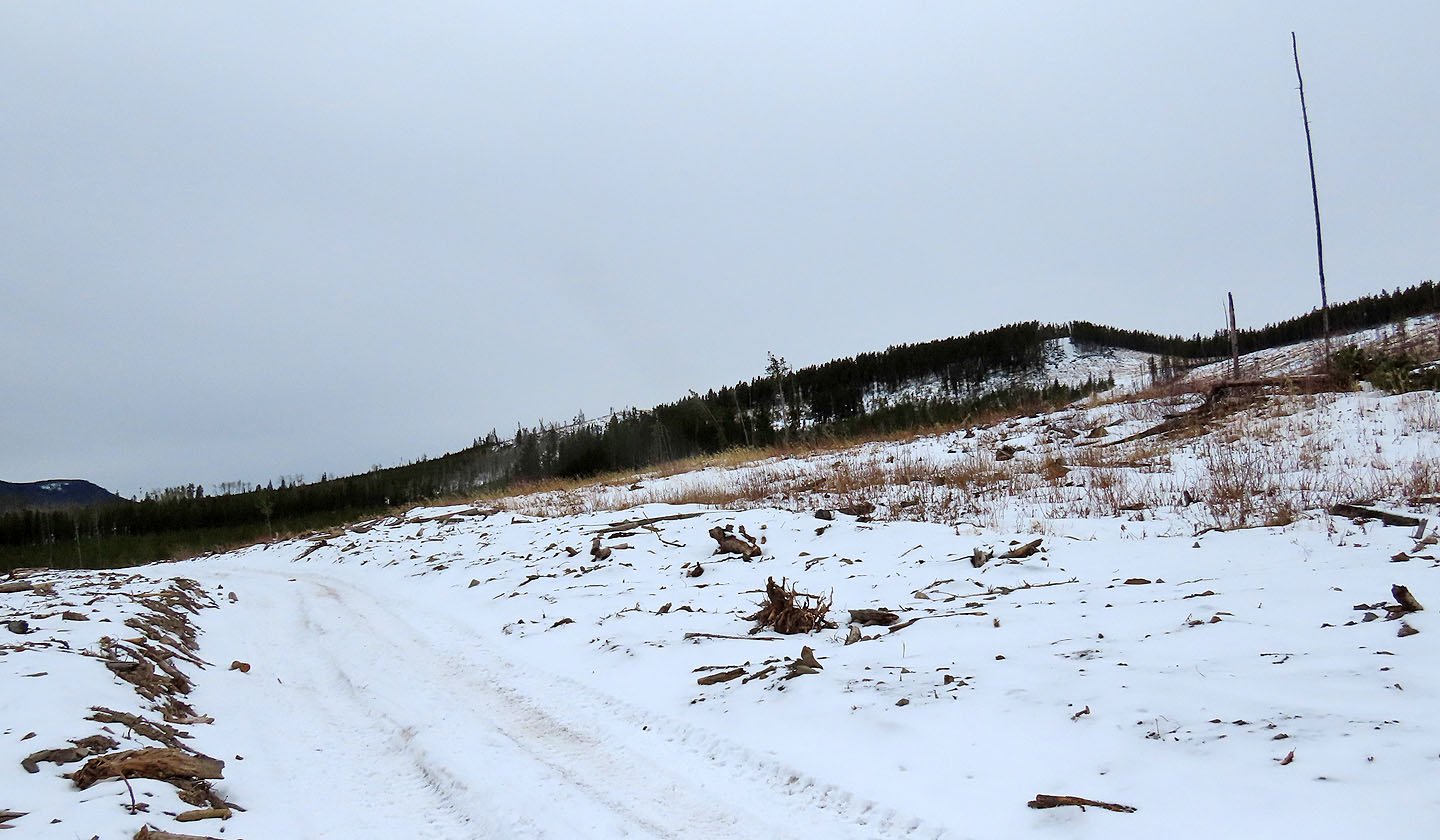 The North Summit seen from the trail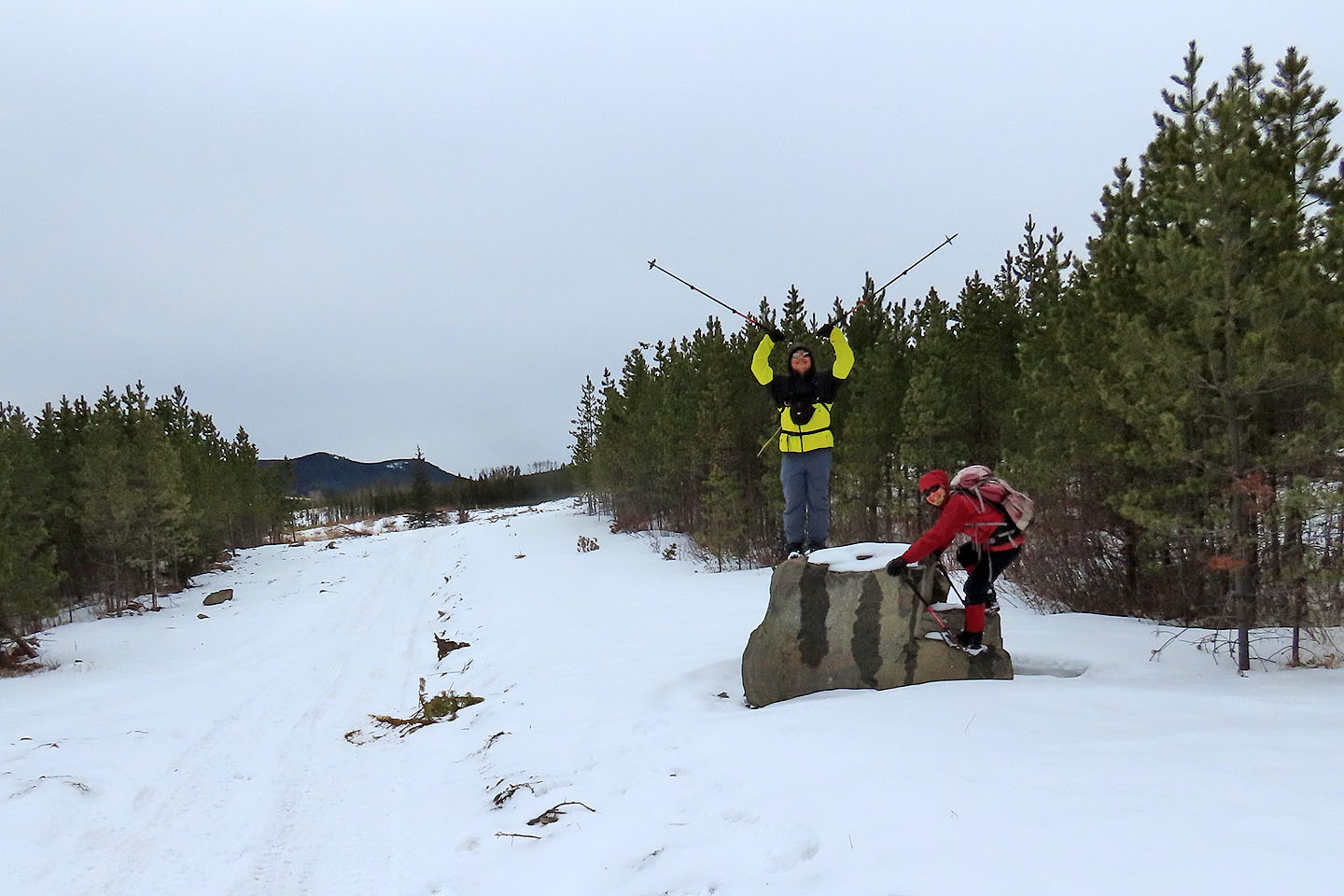 Before finishing the trip, Sonny and Zosia did one more climb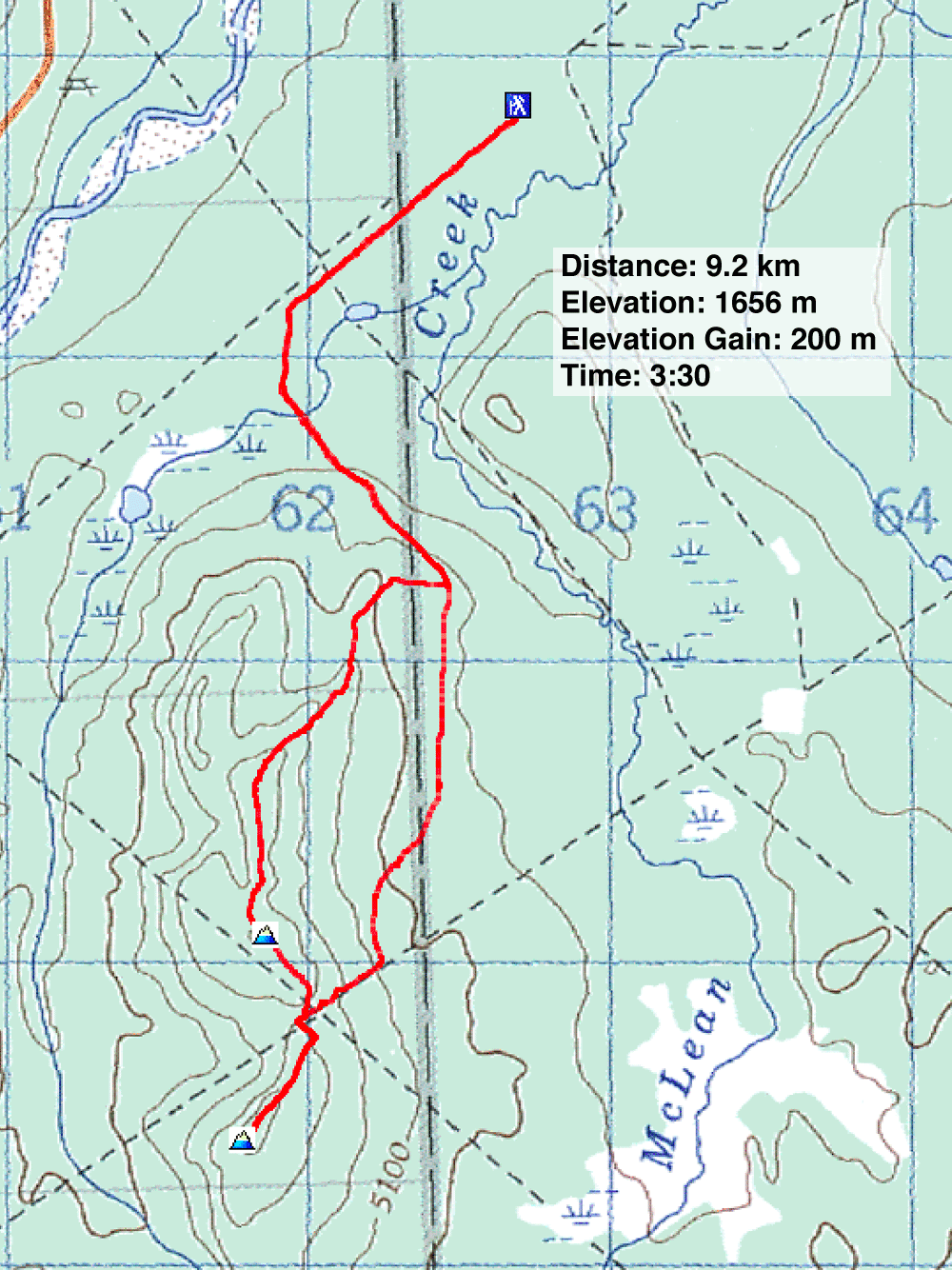 82 J/15 Bragg Creek