Junction Hill
Kananaskis Trail Guide
December 23, 2004
Tweaking the book instructions somewhat, we did this trip as a loop. Highwood Pass was closed so we parked at the gate. We hiked up the south ridge of Junction Hill in Kananaskis and after reaching the summit we returned via the SE ridge. The south ridge is heavily wooded but travel on the SE ridge is much more interesting.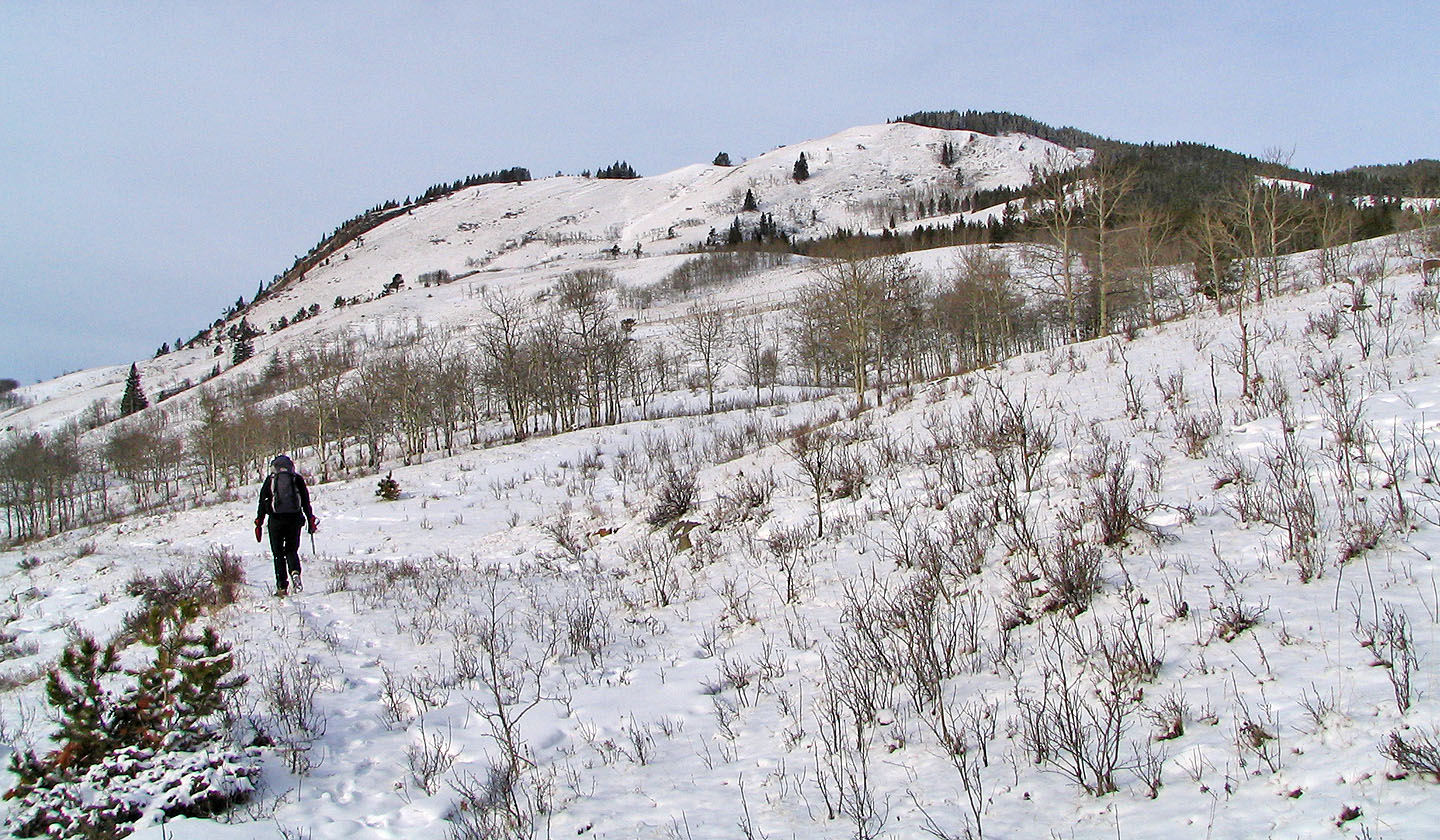 We head up the slope from the gate.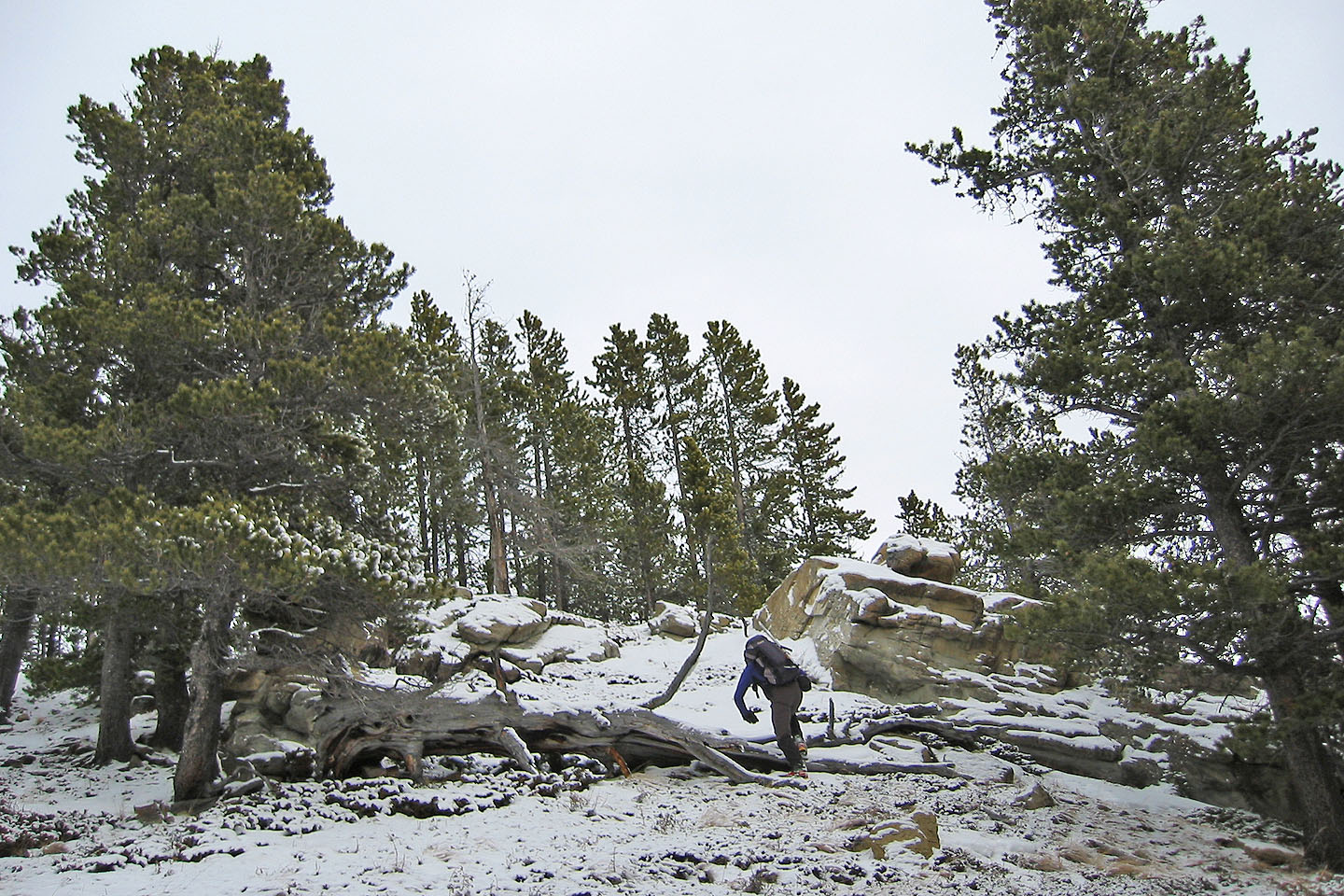 Once the trees begin to thin, the scenery becomes interesting.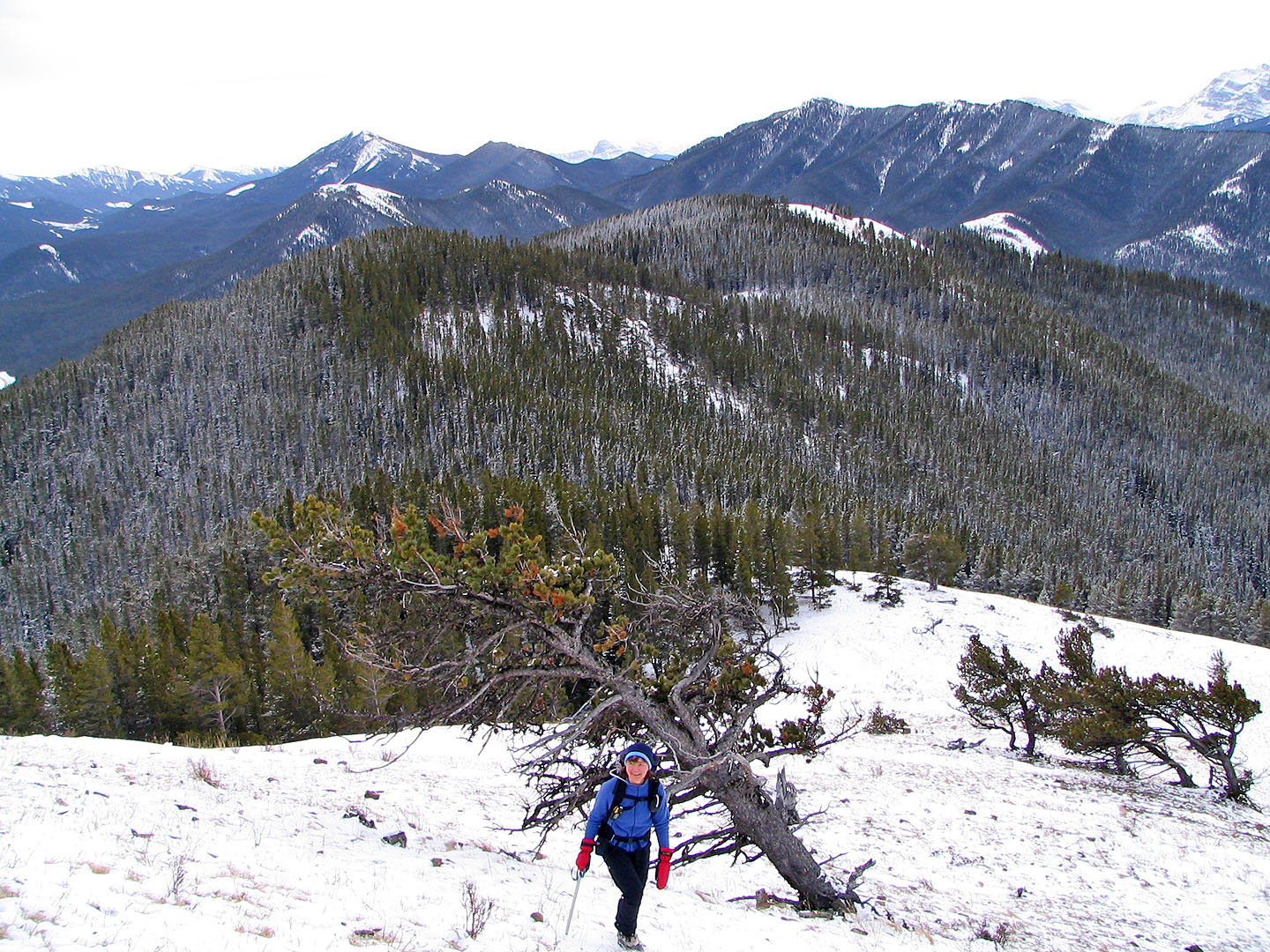 A tree bent by the wind.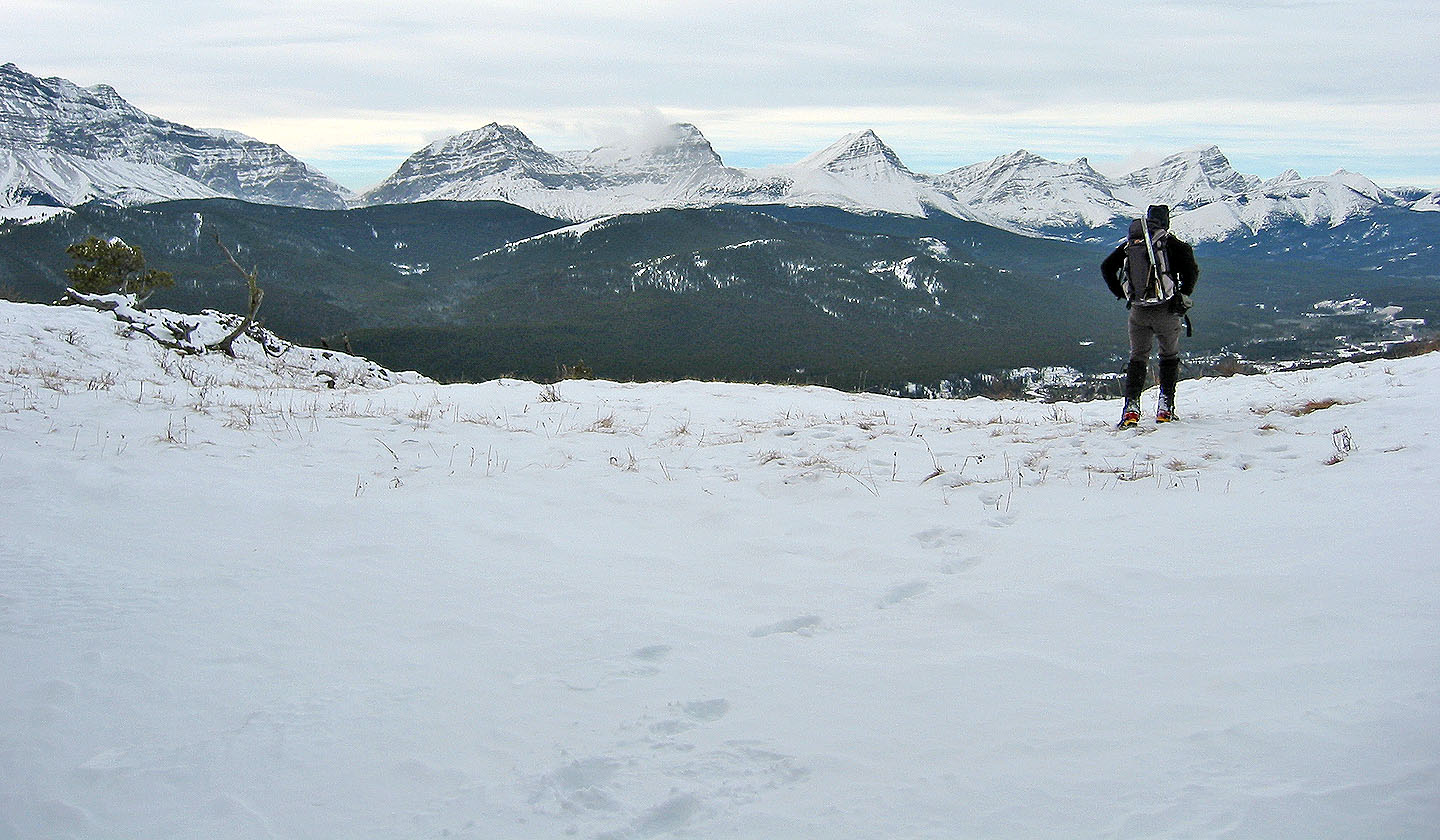 View to the west. The pointed peak is Mount McPhail.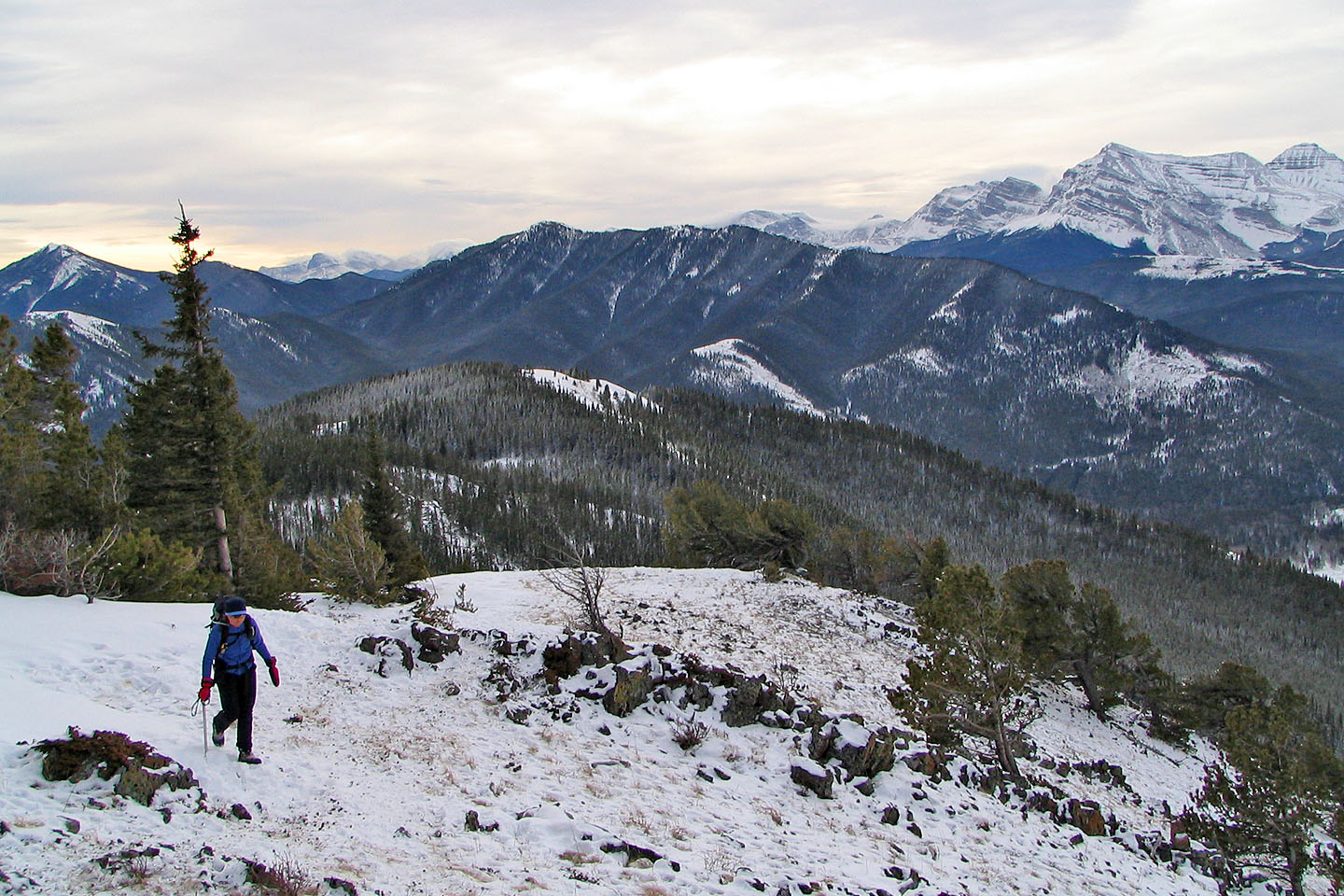 The long ridge in the background is part of Coyote Hills.

Mount Armstrong fills the background.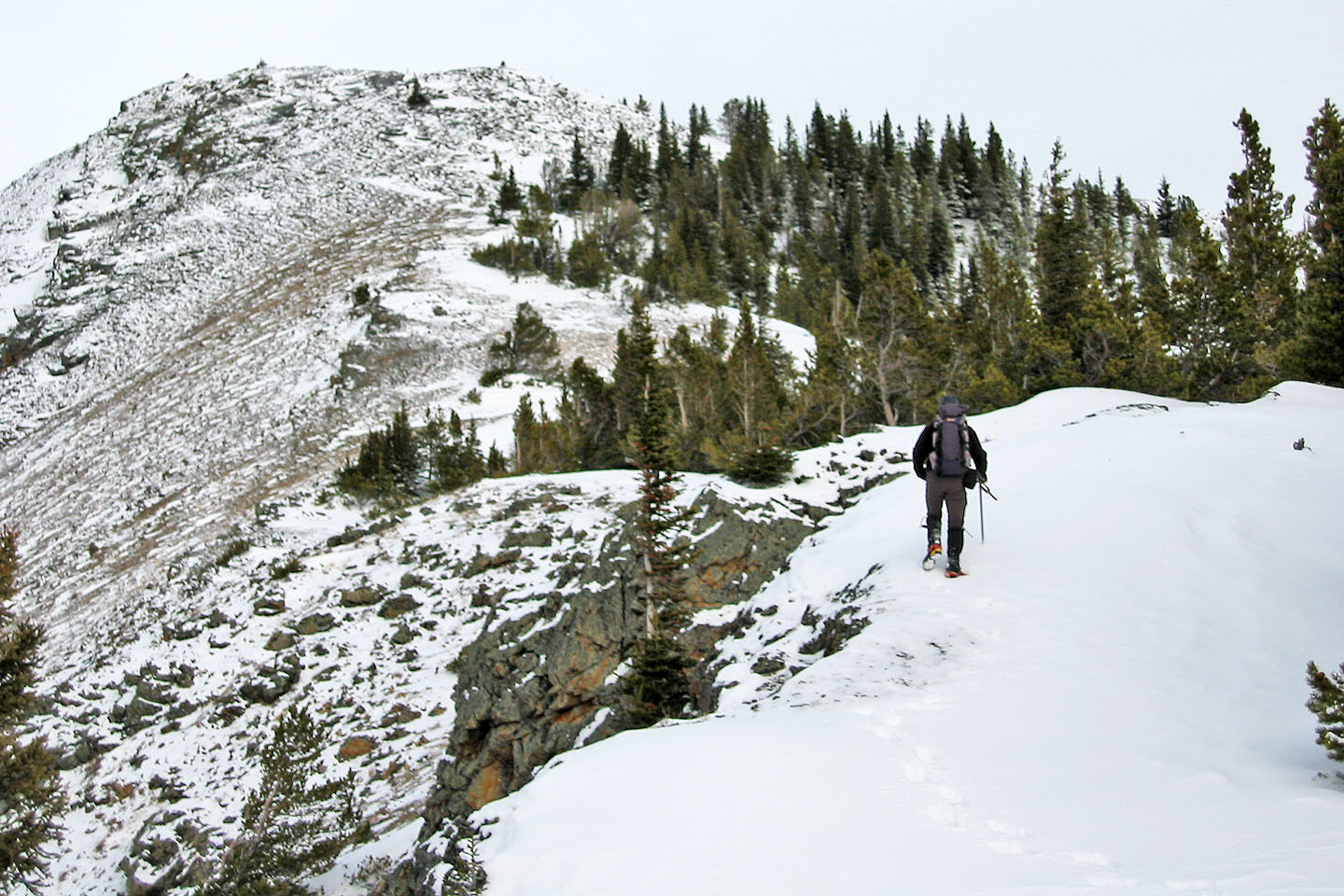 Heading to the summit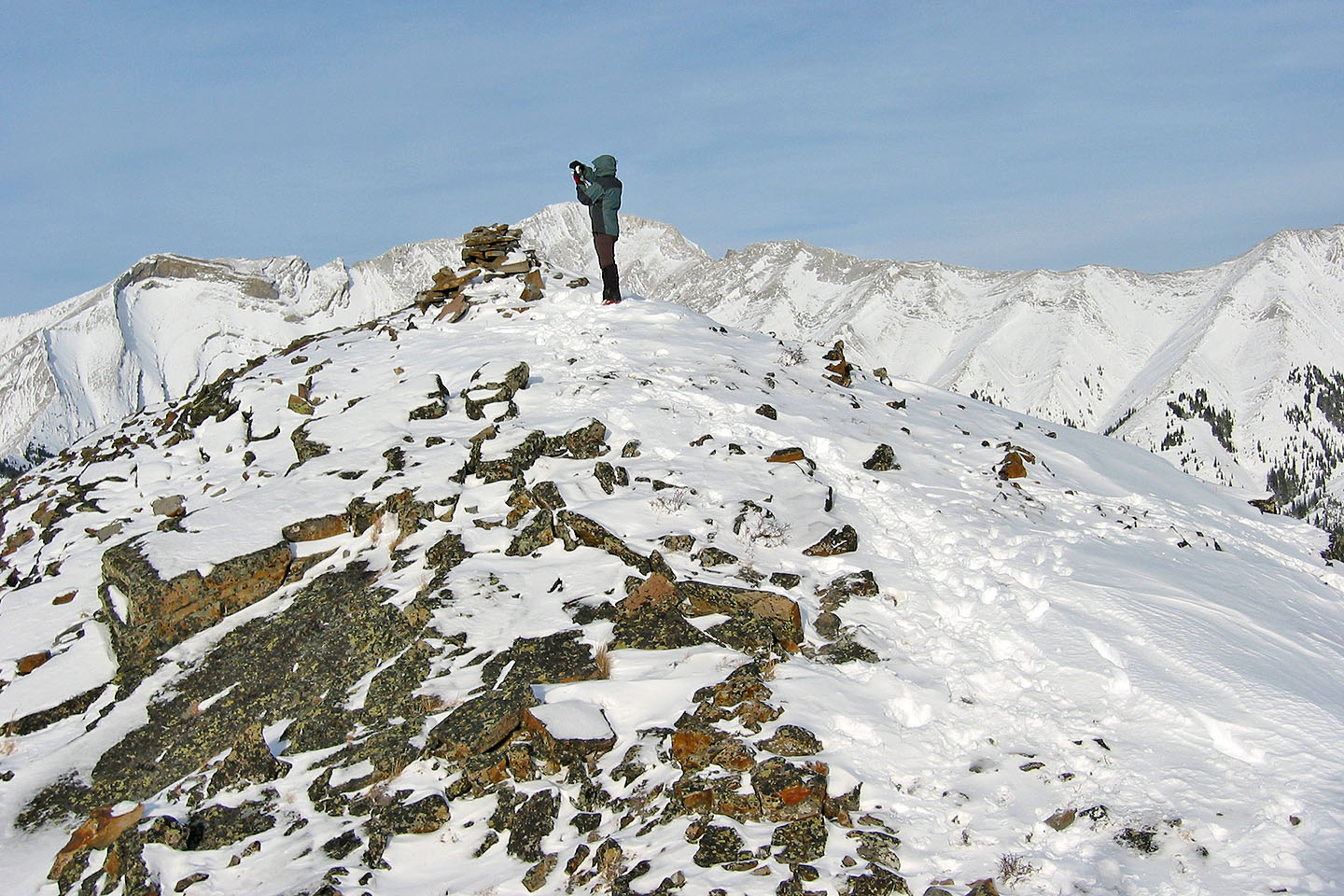 On the summit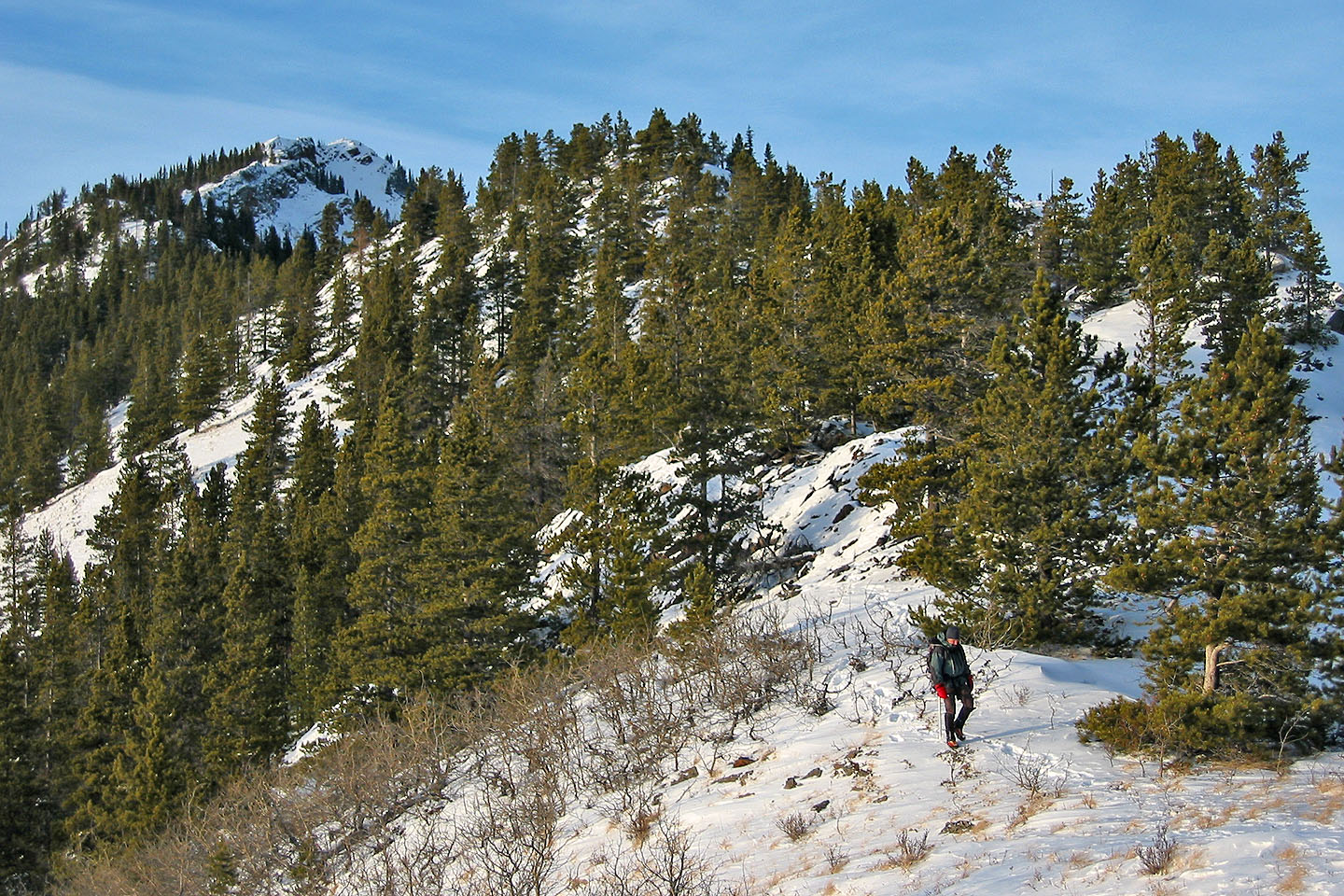 Heading back with the summit behind us.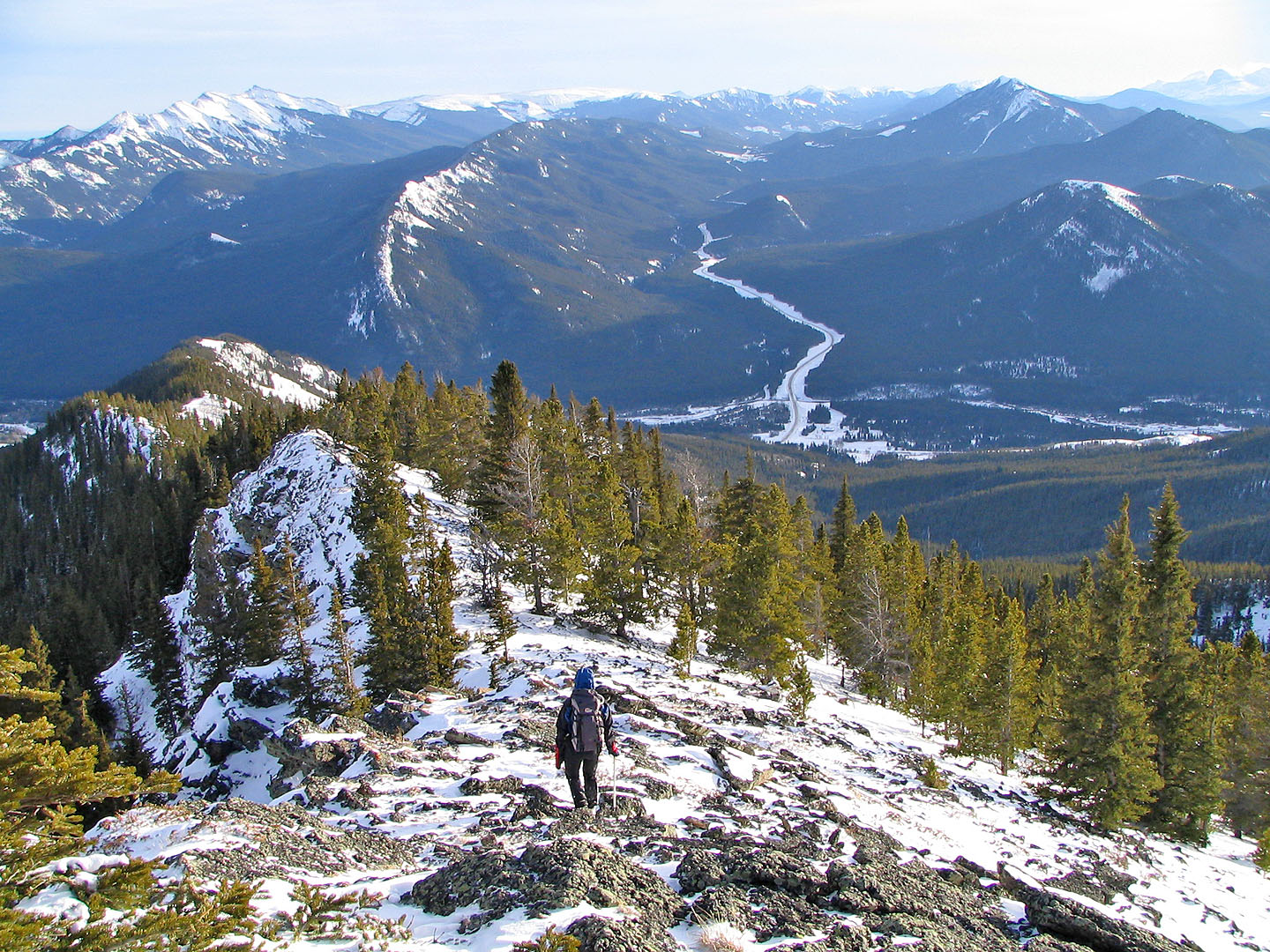 The view ahead includes Plateau and Raspberry Ridge.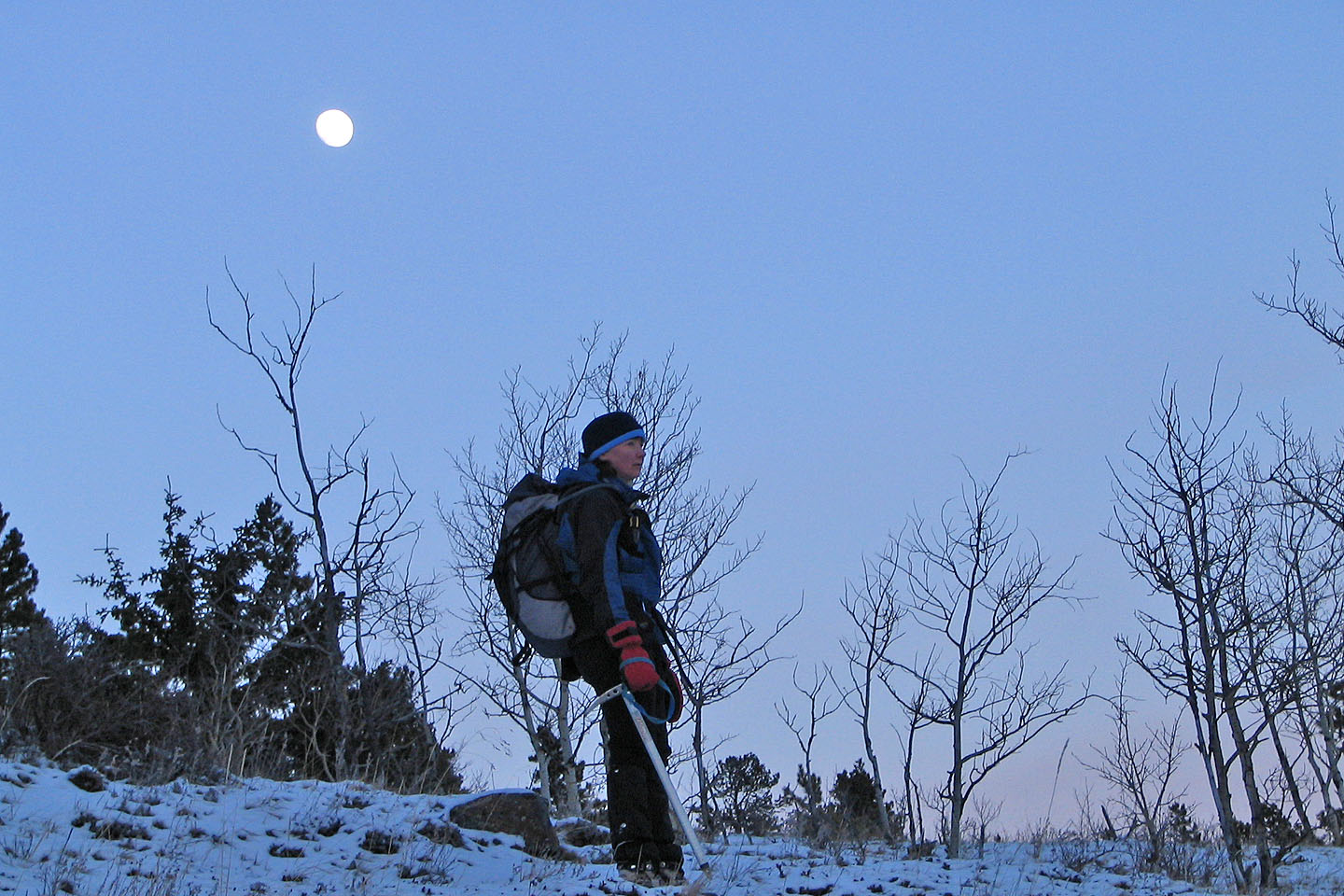 We finish the trip after the moon rises.


View from the summit. Mount Head and Holy Cross Mountain are on the right.

82 J/7 Mount Head