Black Rock Mountain
Kananaskis Trail Guide, Vol. 1
January 18, 2003
The hike up Black Rock Mountain is more interesting than I would have guessed. The only problem is getting to the trailhead. A 4WD vehicle is a must!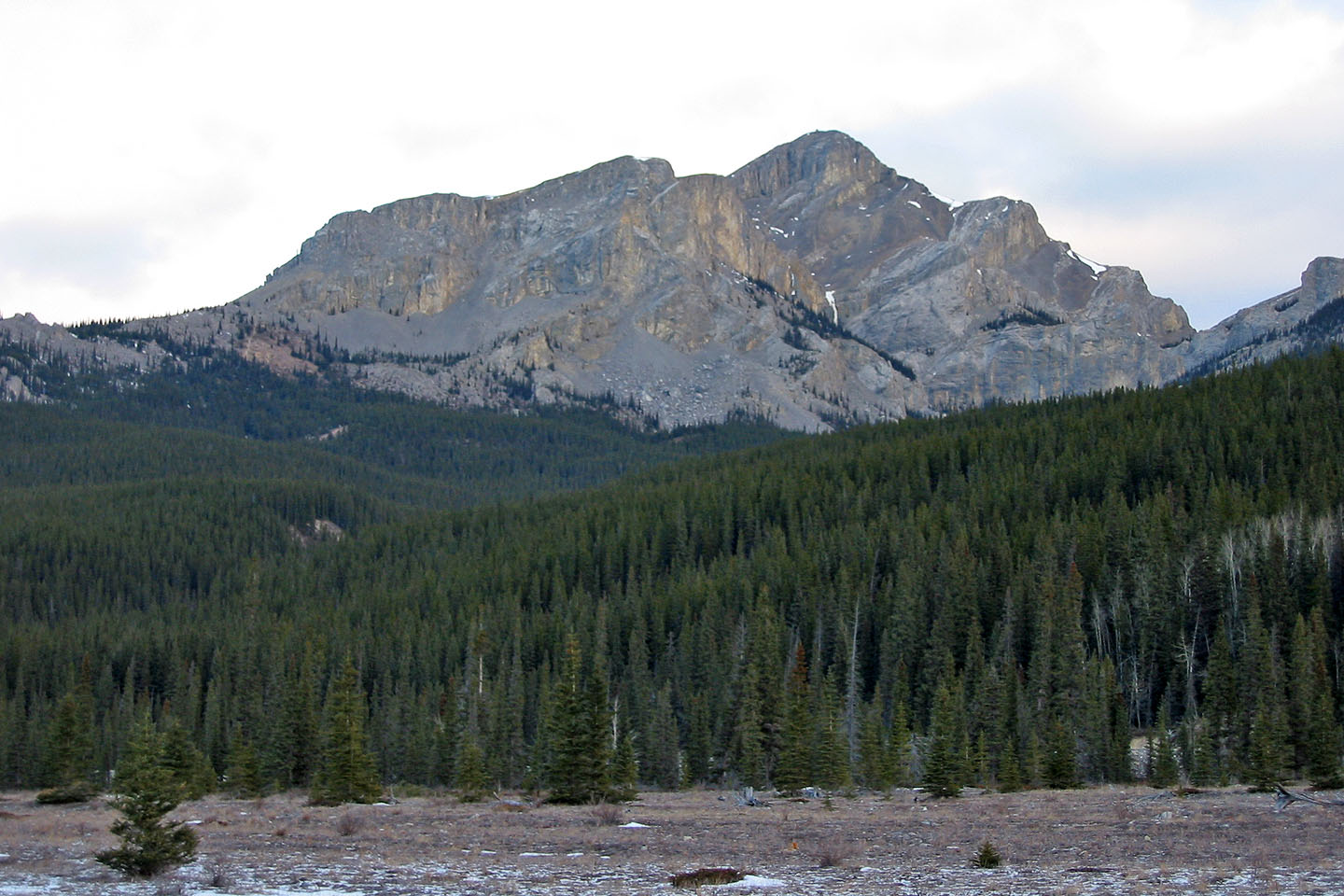 Black Rock taken from the trailhead.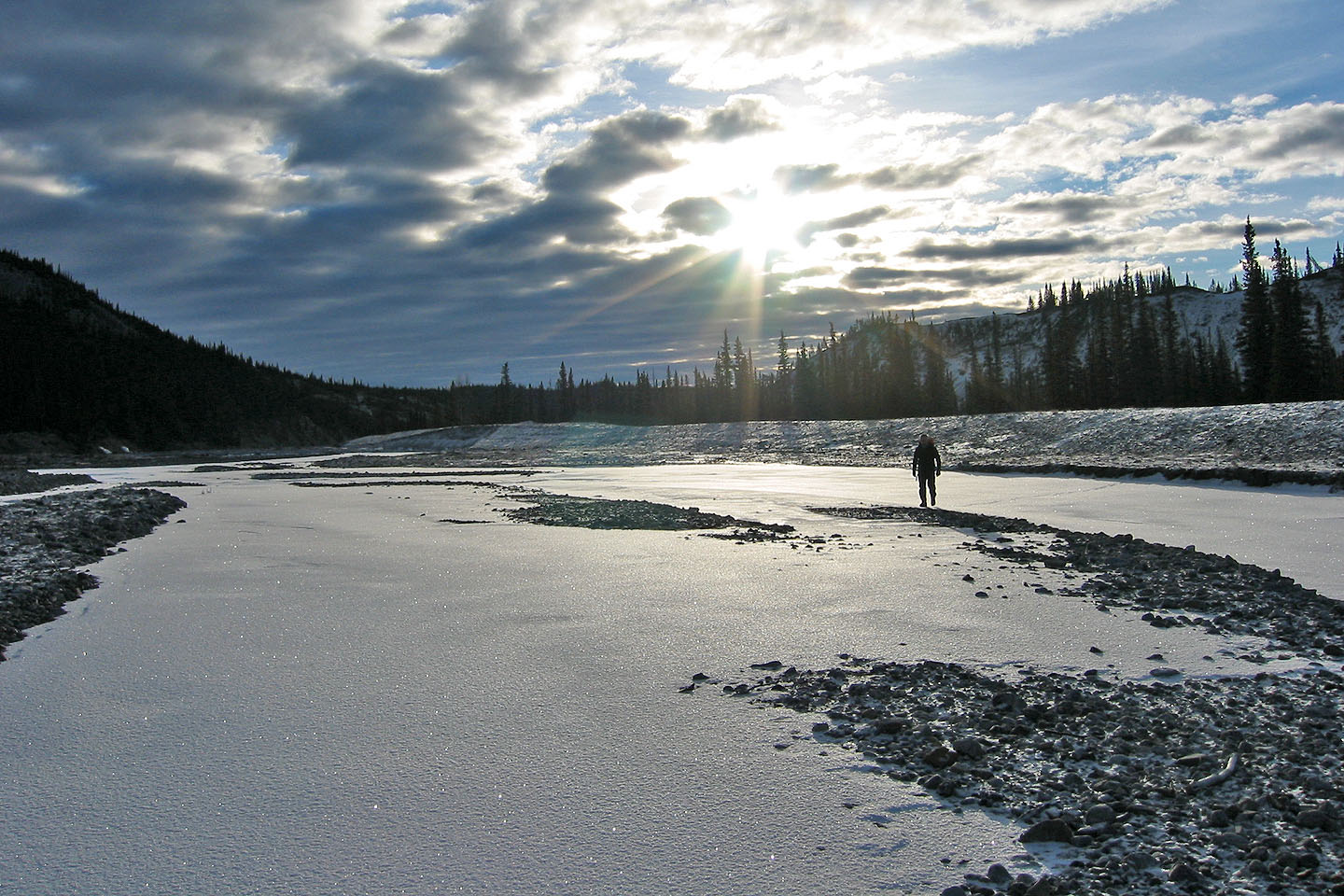 Crossing the creaked at the start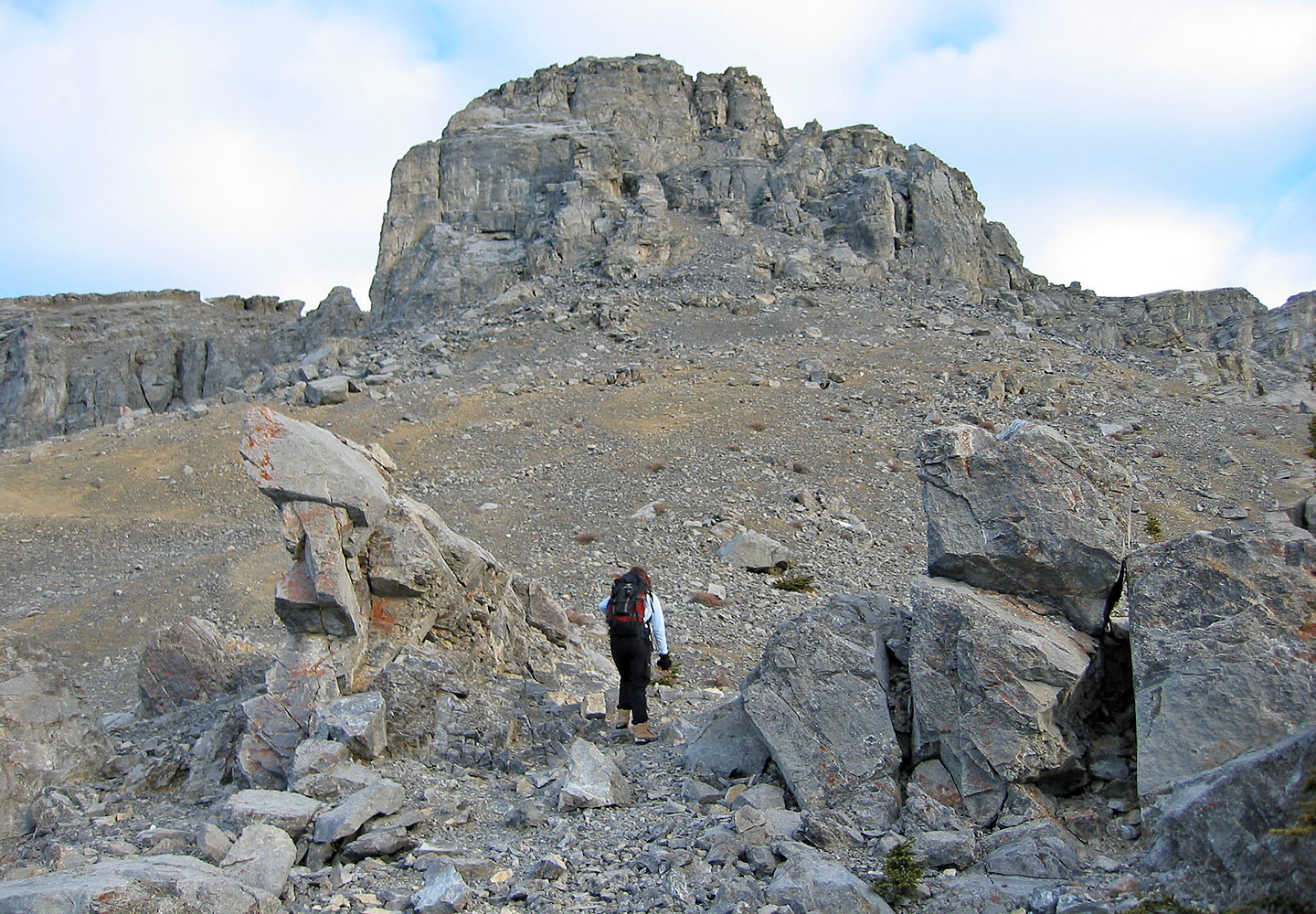 The trail wends left above us.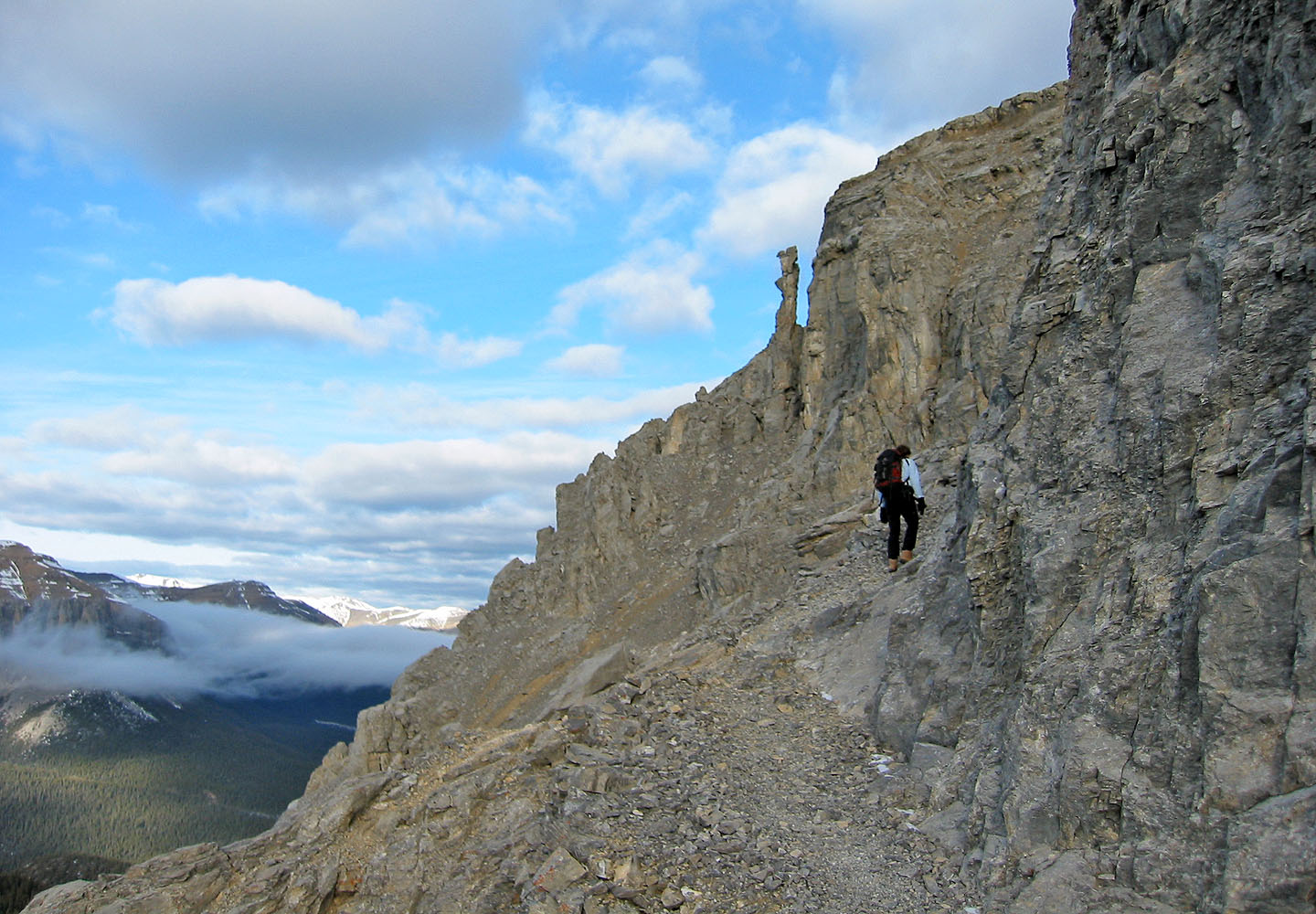 The trail winds to the right.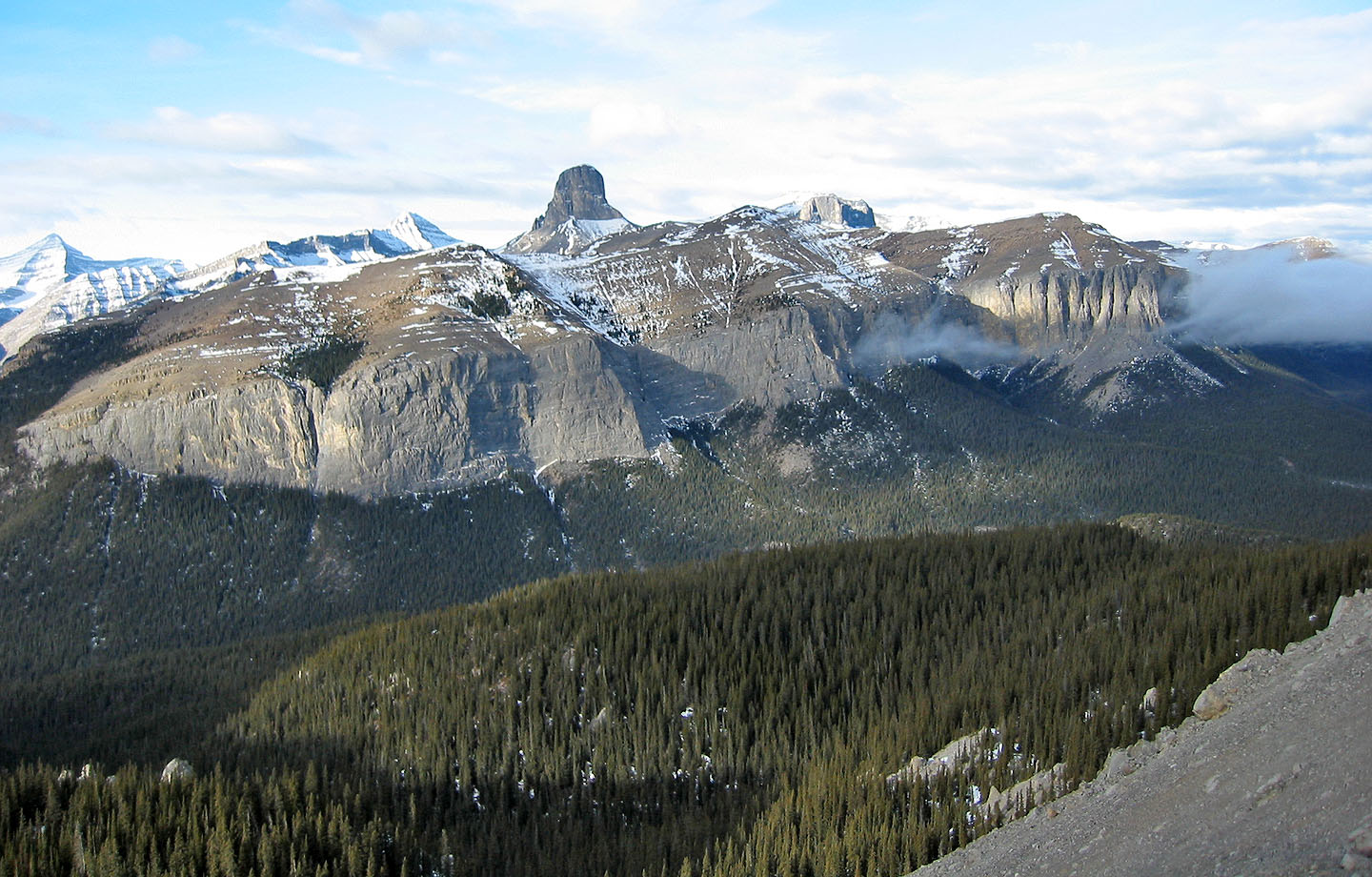 Devils Head (mouse over for a close-up)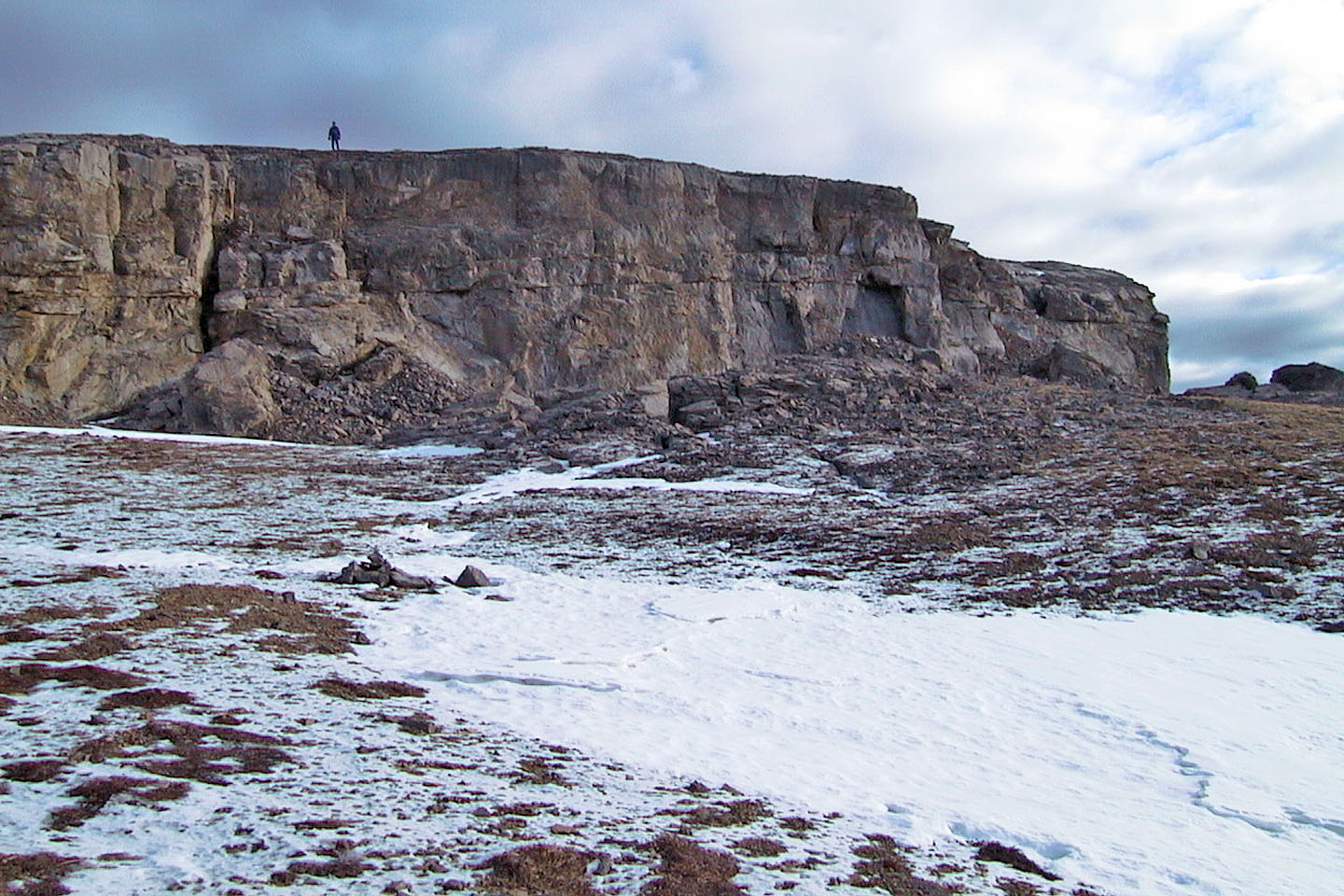 Waiting on the plateau for Dinah.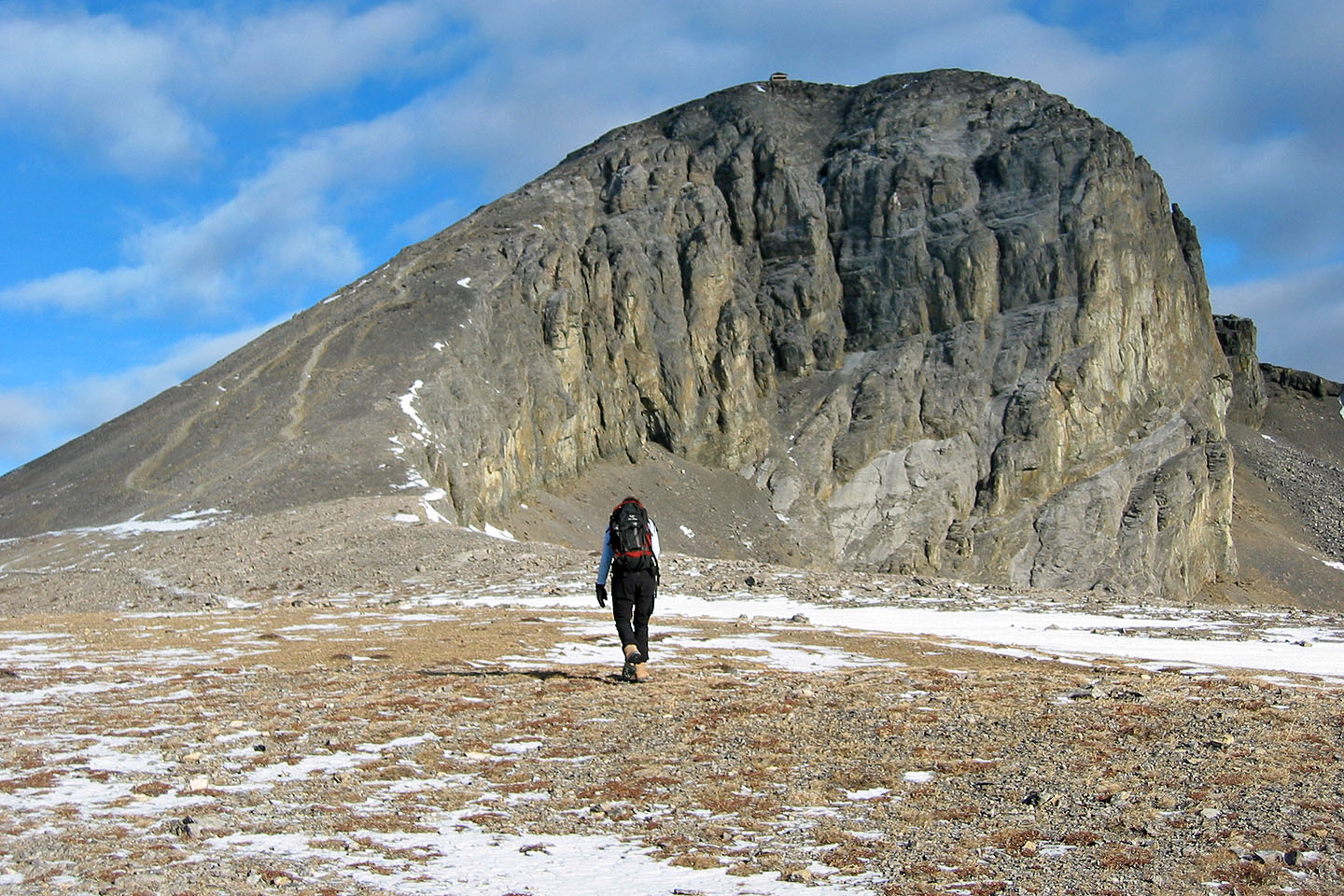 The summit is still some distant once you reach the plateau.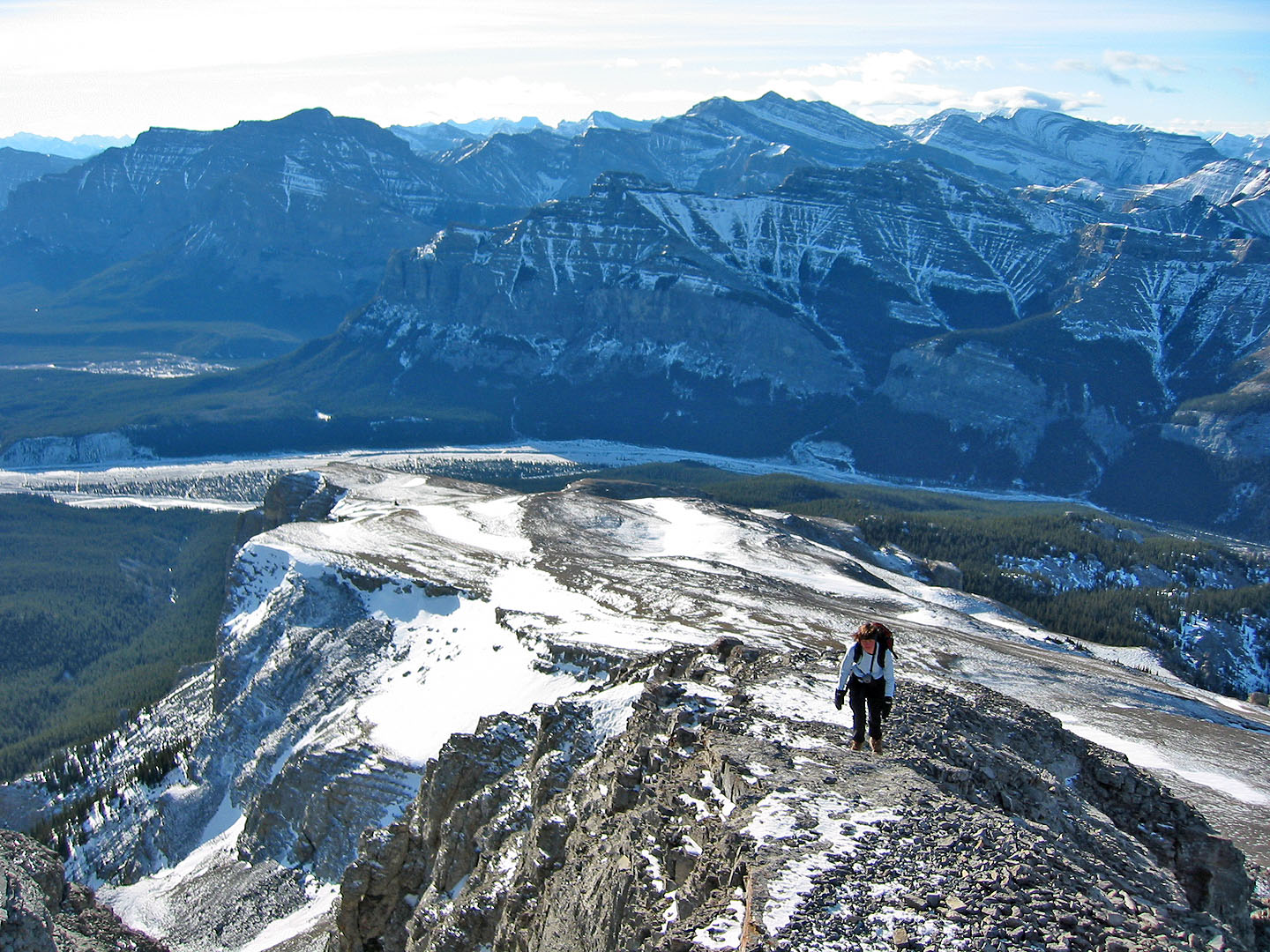 Looking SW as we approach the top. Phantom Craig appears in the middle.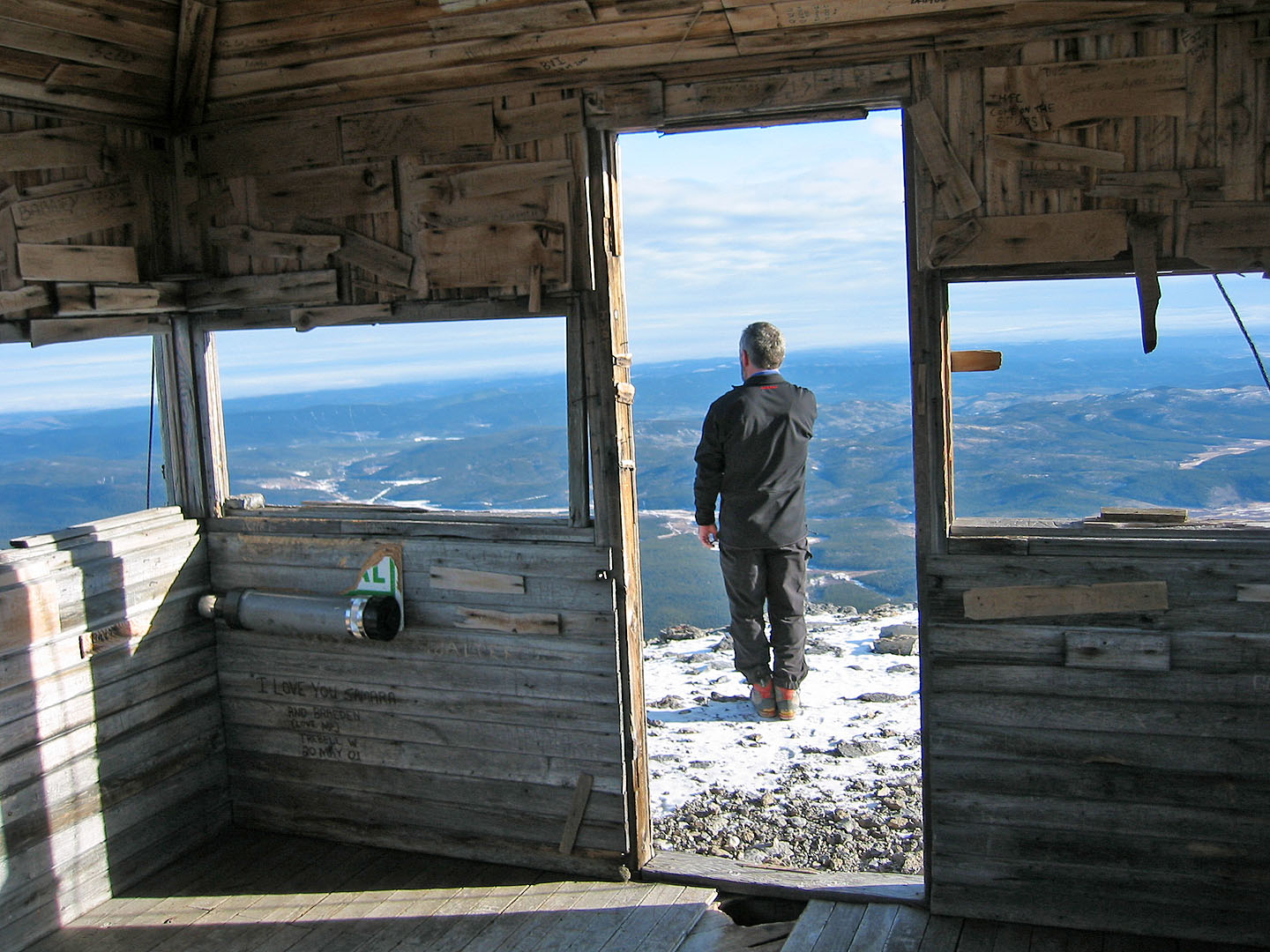 The lookout was built in 1928 and is no longer in use.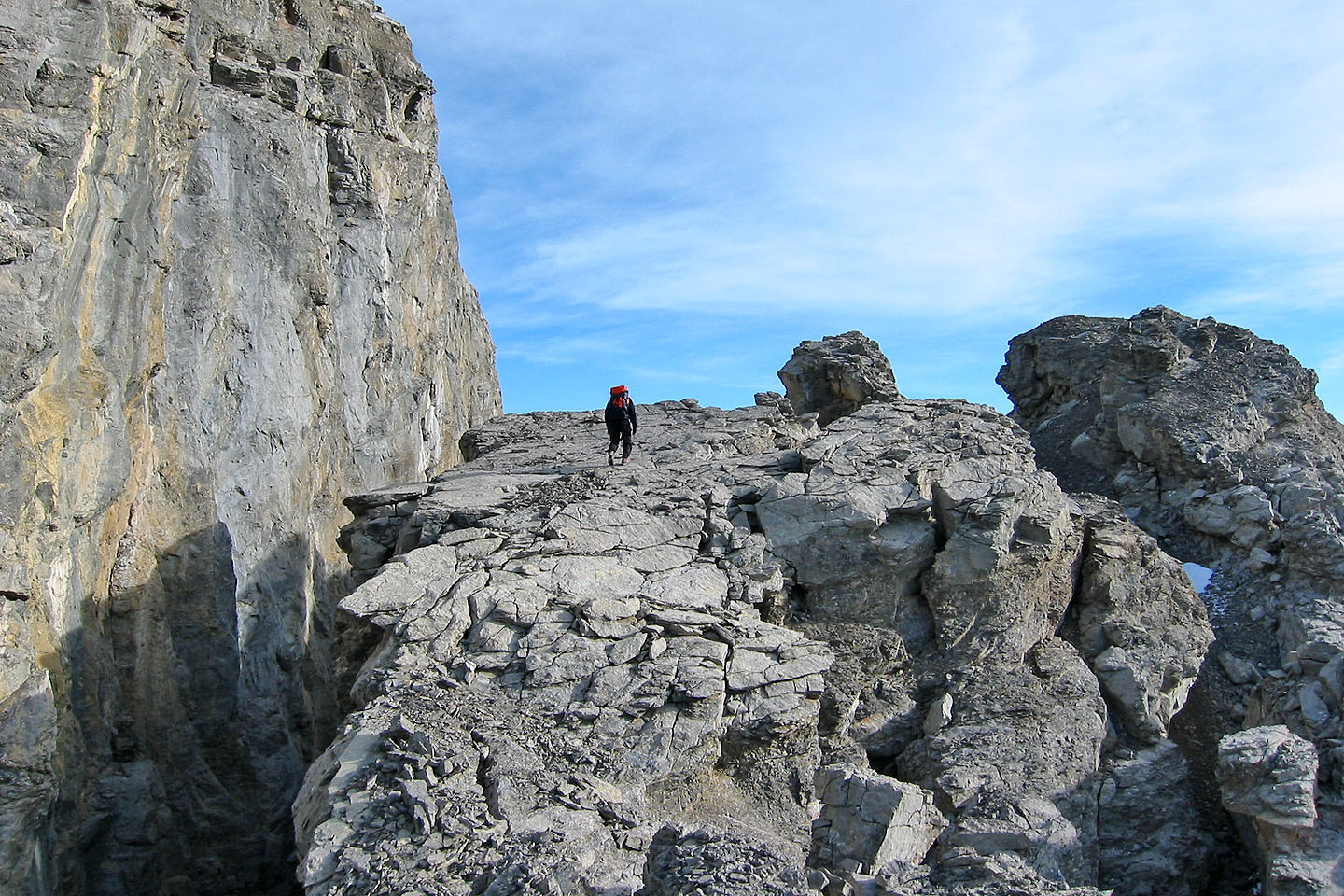 On the way down we leave the trail and explore some interesting rocks.


Panorama from near the summit.

82 O/6 Lake Minnewanka