bobspirko.ca | Home | Canada Trips | US Trips | Hiking | Snowshoeing | MAP | About

Black Rock Mountain
Kananaskis, Alberta
January 18, 2003
Distance: 10.8 km
Cumulative Elevation Gain: 920 m

The hike up Black Rock Mountain was more interesting than I expected, enjoyable with changing scenery throughout. After crossing a frozen creek at the start, Wayne, Dinah and I followed a good trail all the way to the summit. On the way down, we left the trail to explore some cliffs below the plateau. The only difficulty for this trip was getting to the trailhead. A 4WD vehicle is a must!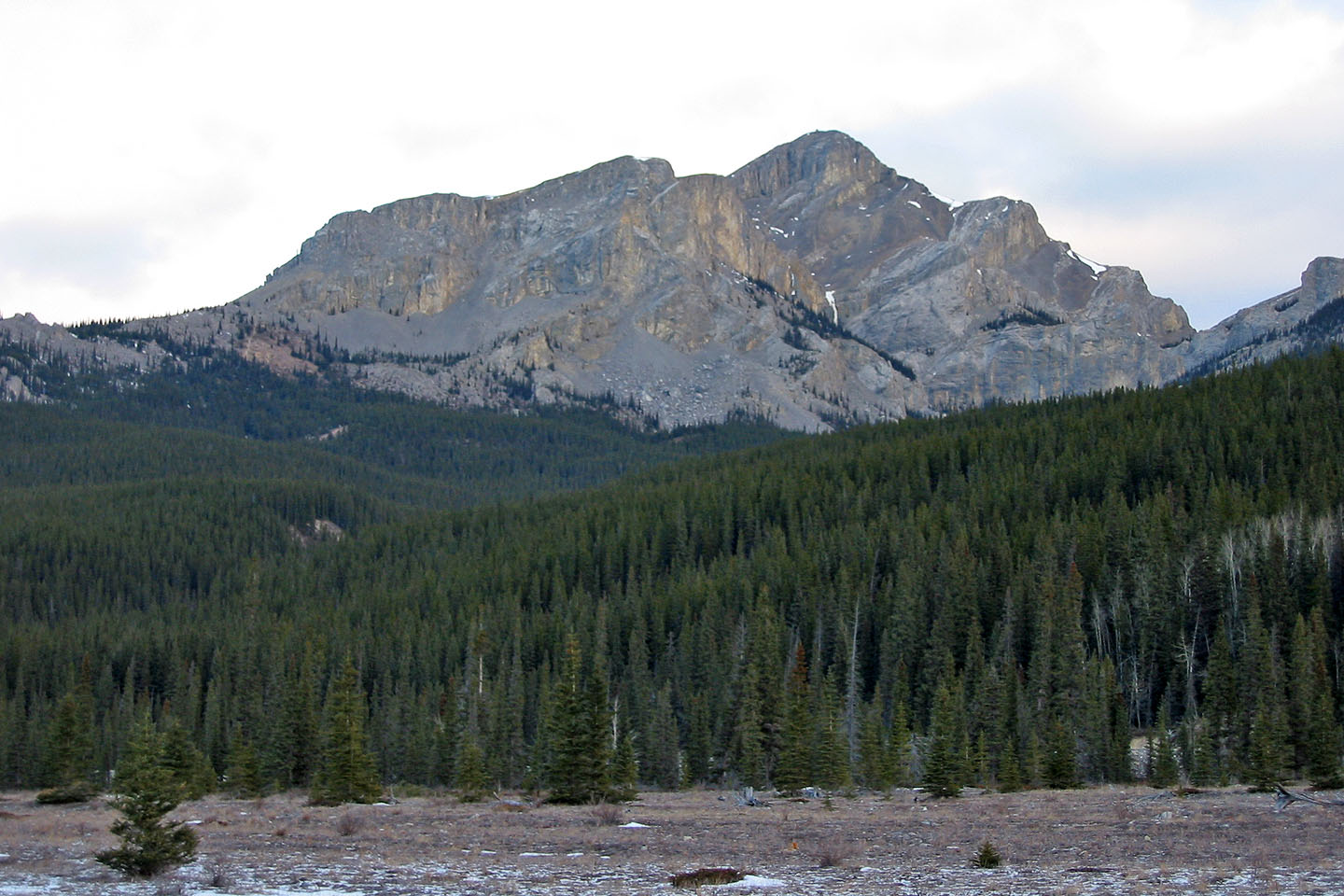 Black Rock Mountain seen from the trailhead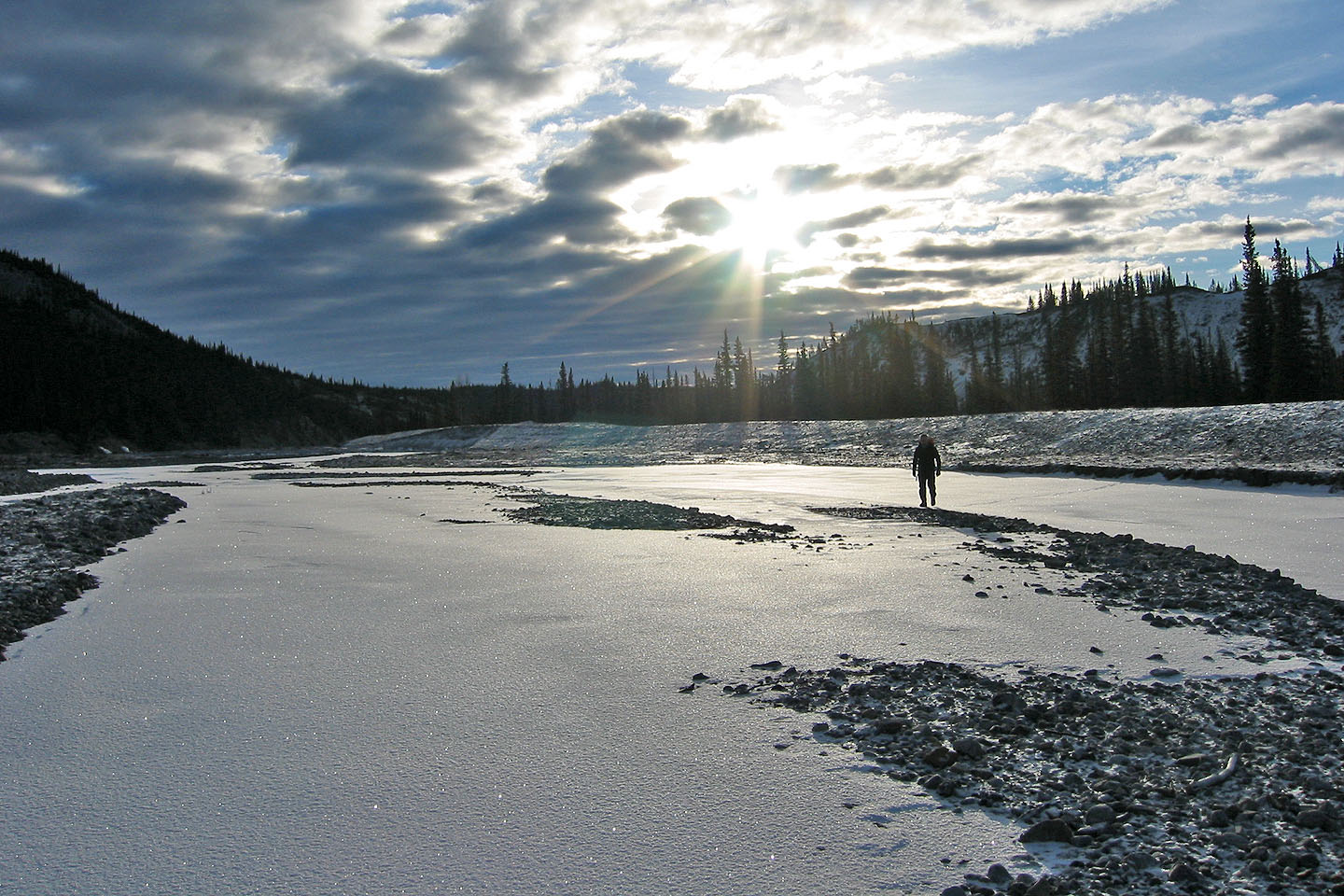 Crossing the creek at the start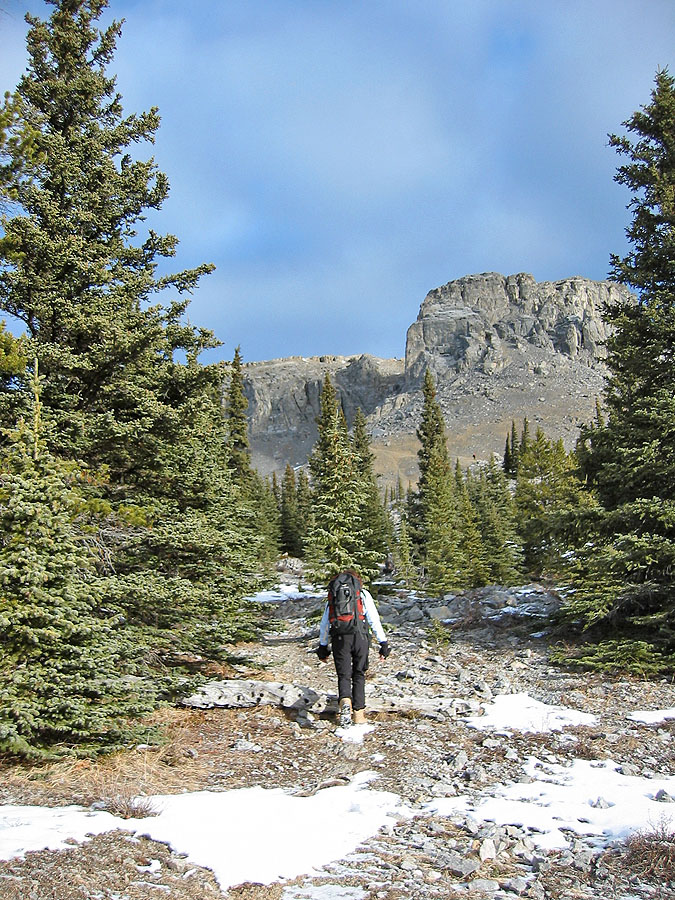 Heading to the base of the mountain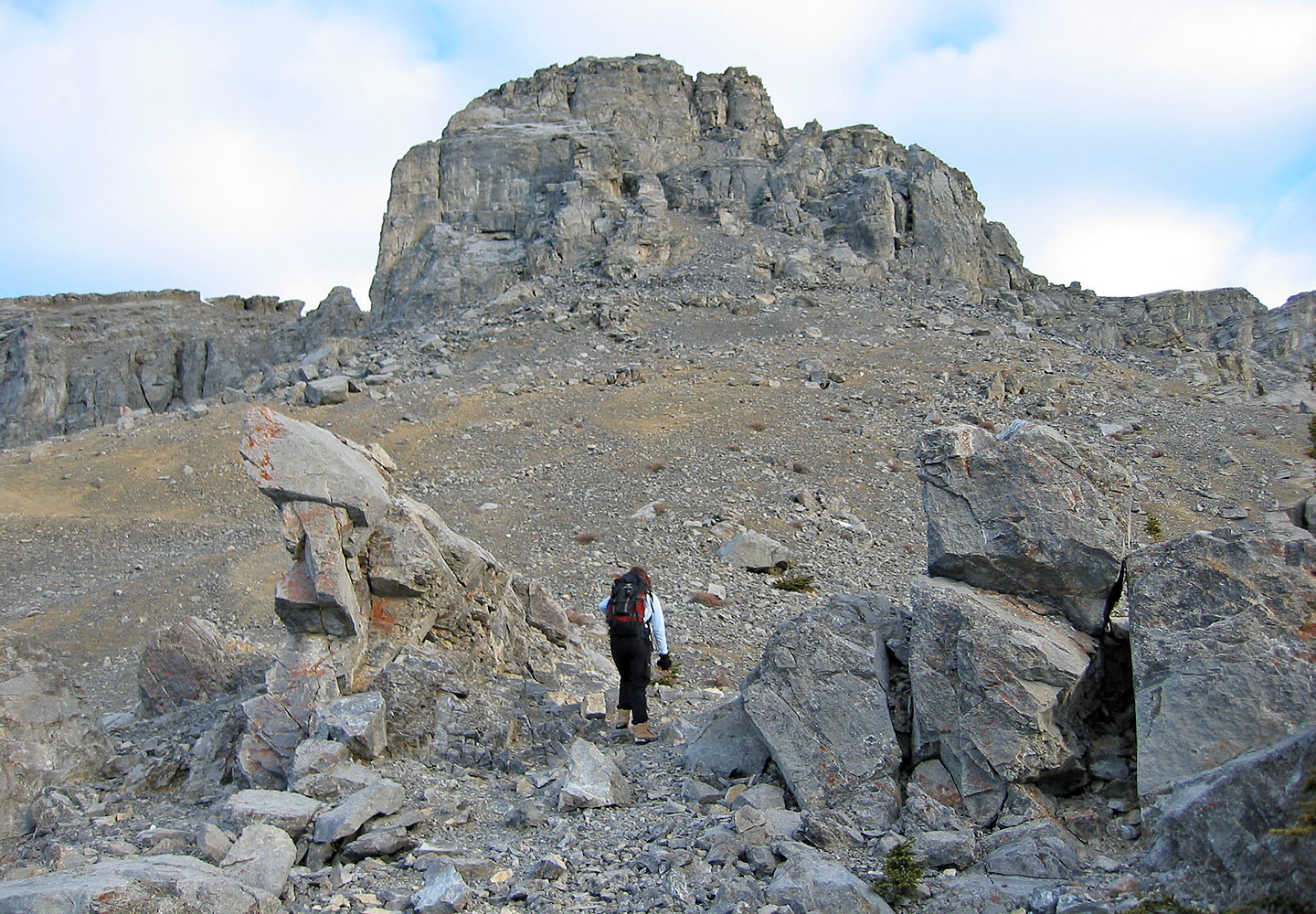 The trail turns left above us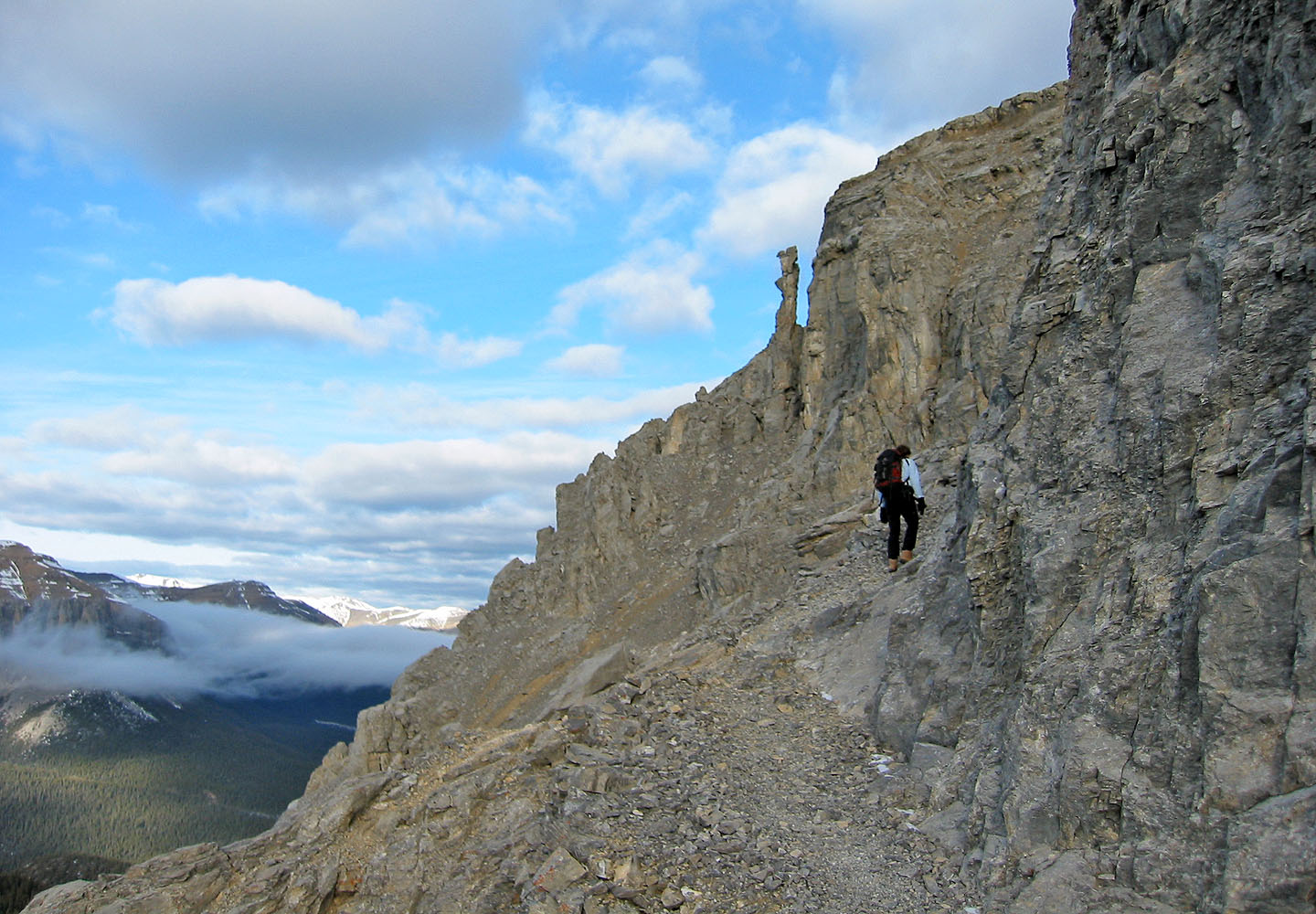 The trail then swings right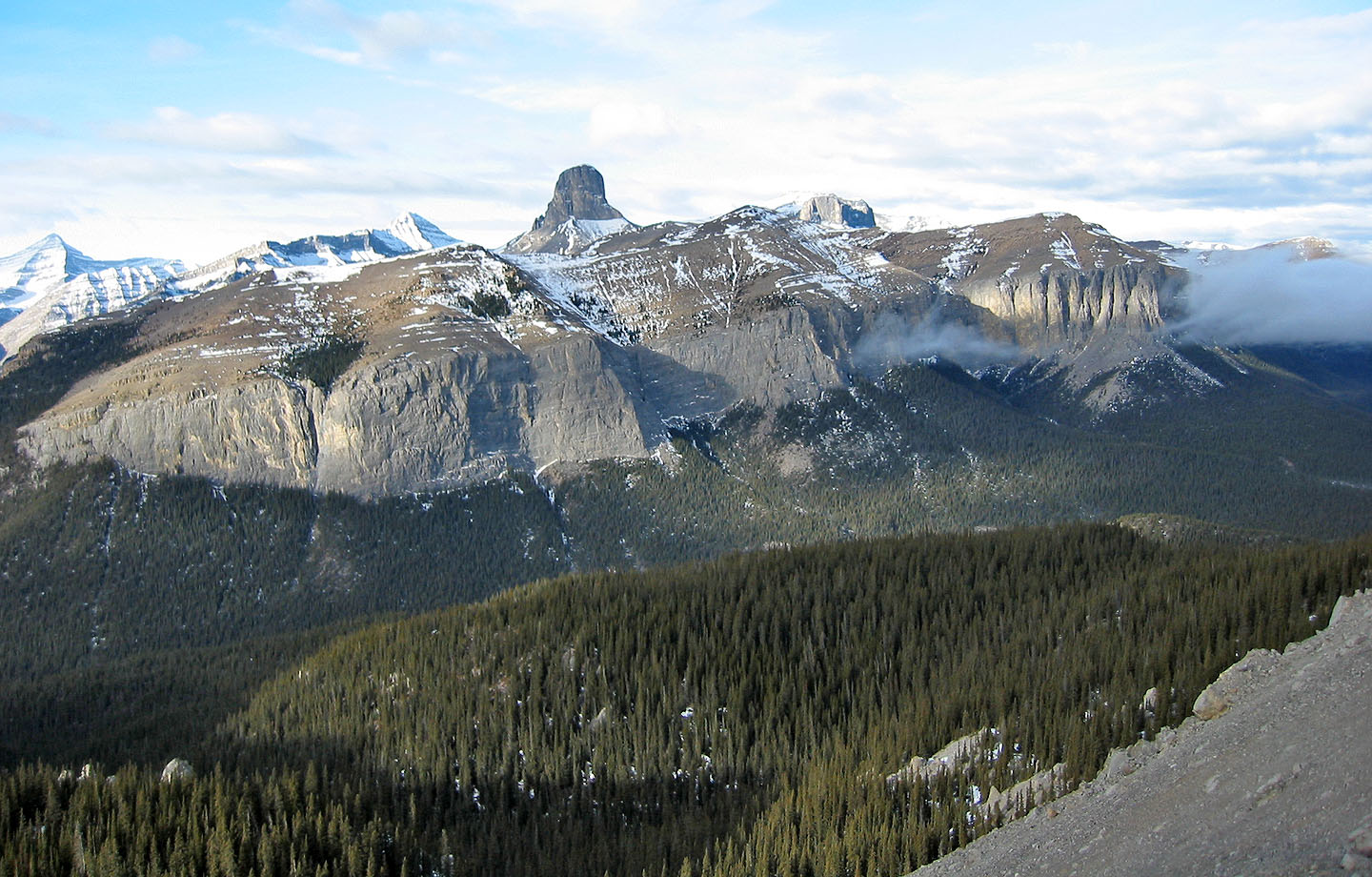 Devils Head (mouse over for a close-up)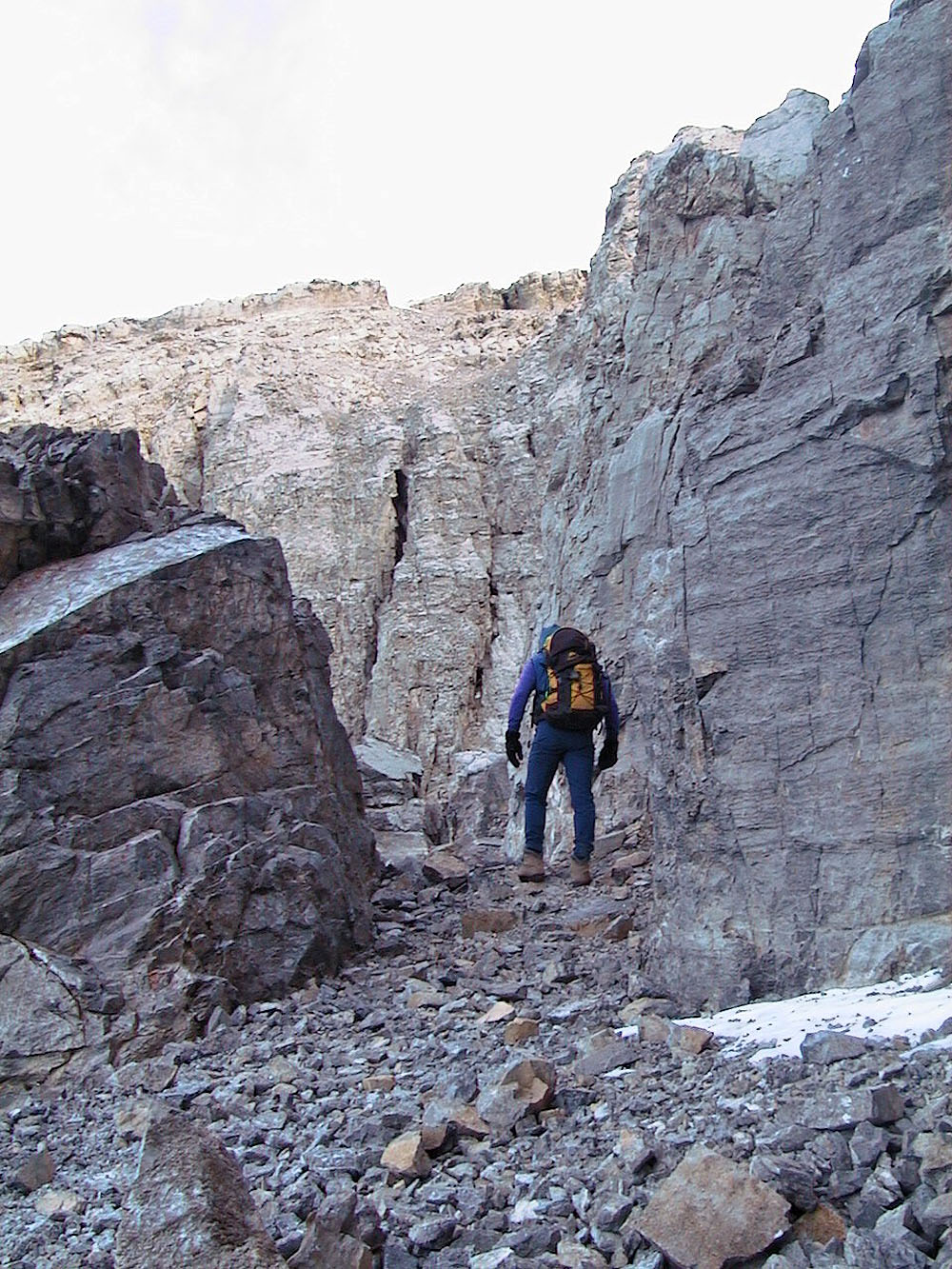 Going up a short canyon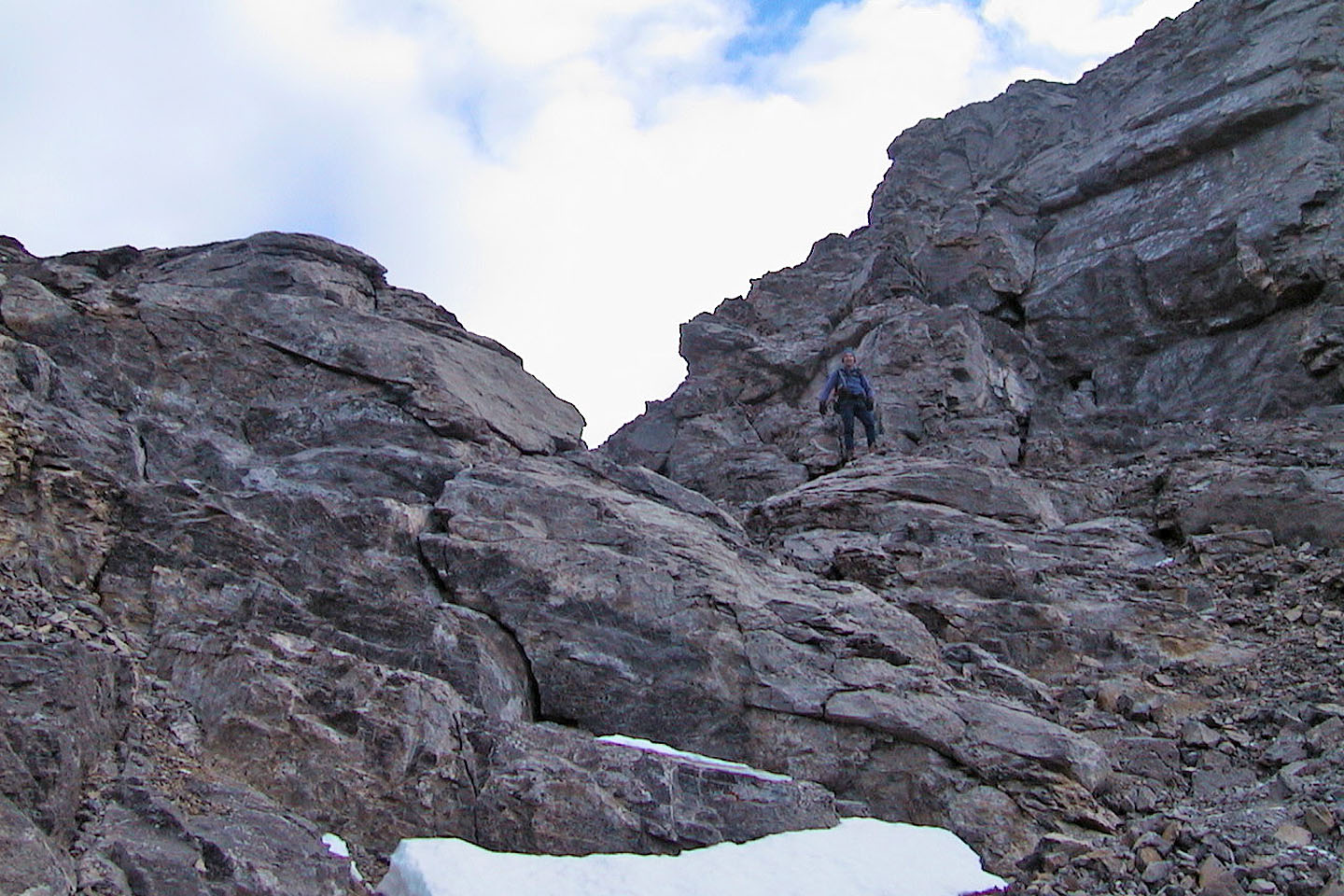 Near the top of the canyon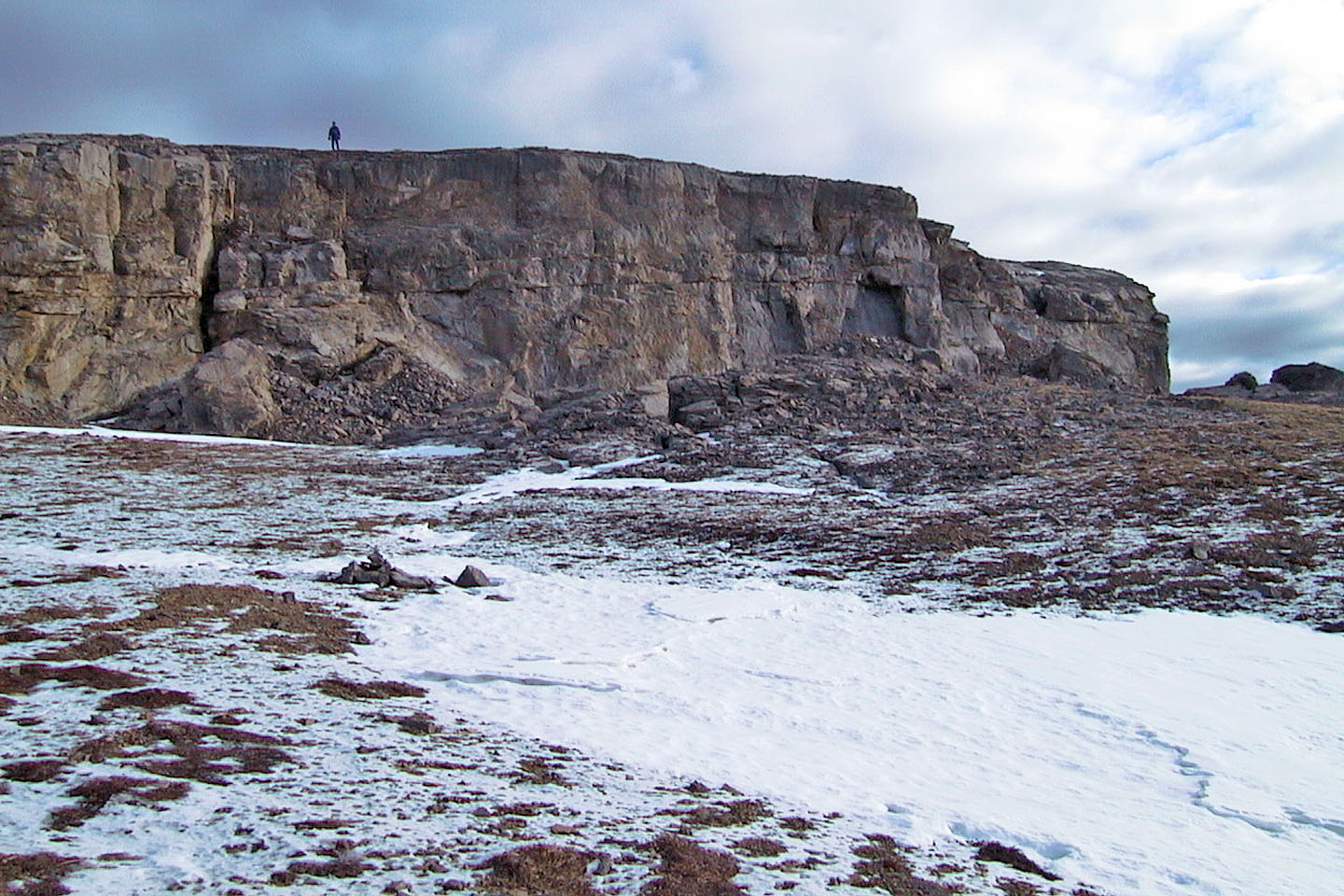 I waited for Dinah and Wayne on the plateau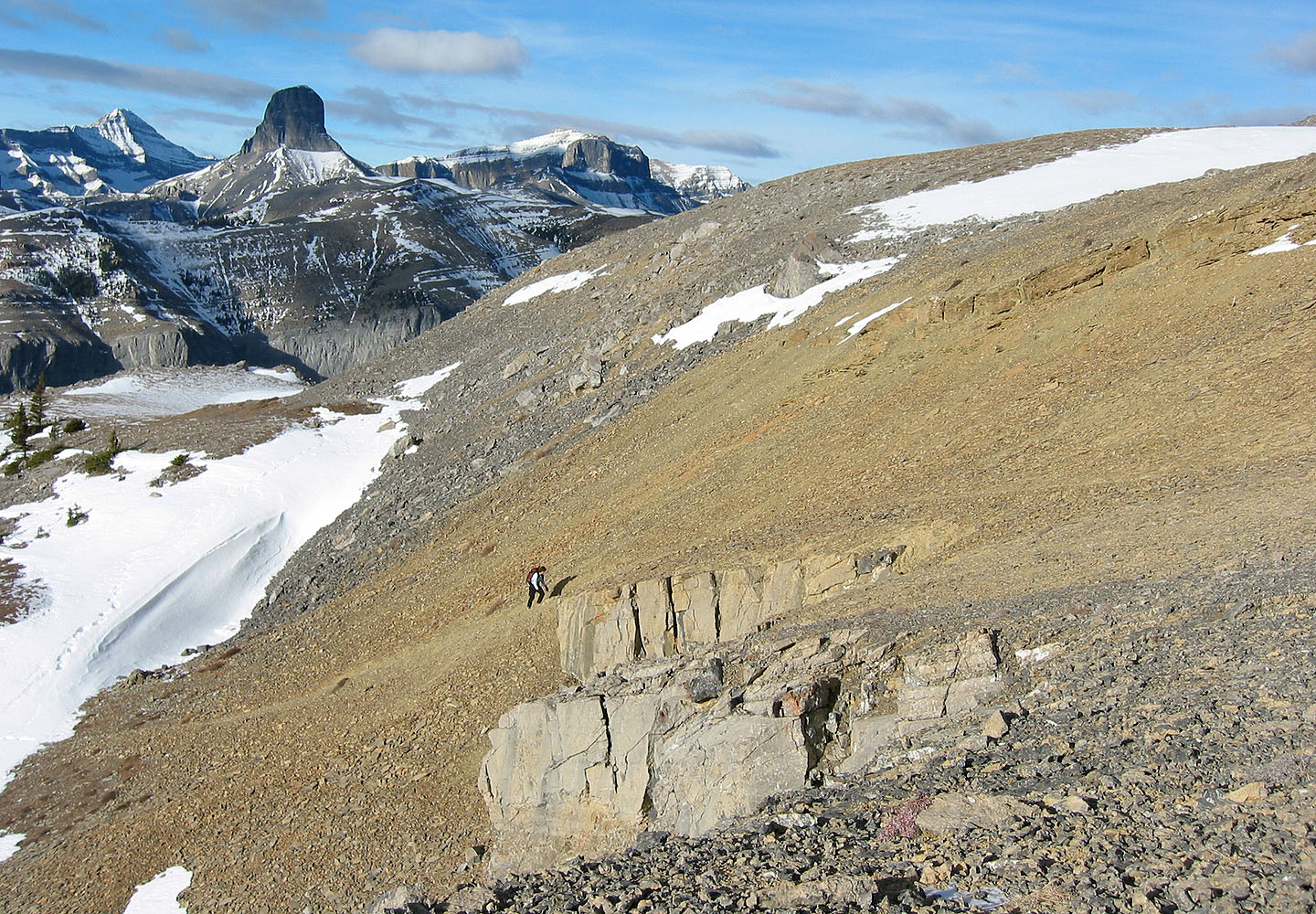 Dinah is on her way to the plateau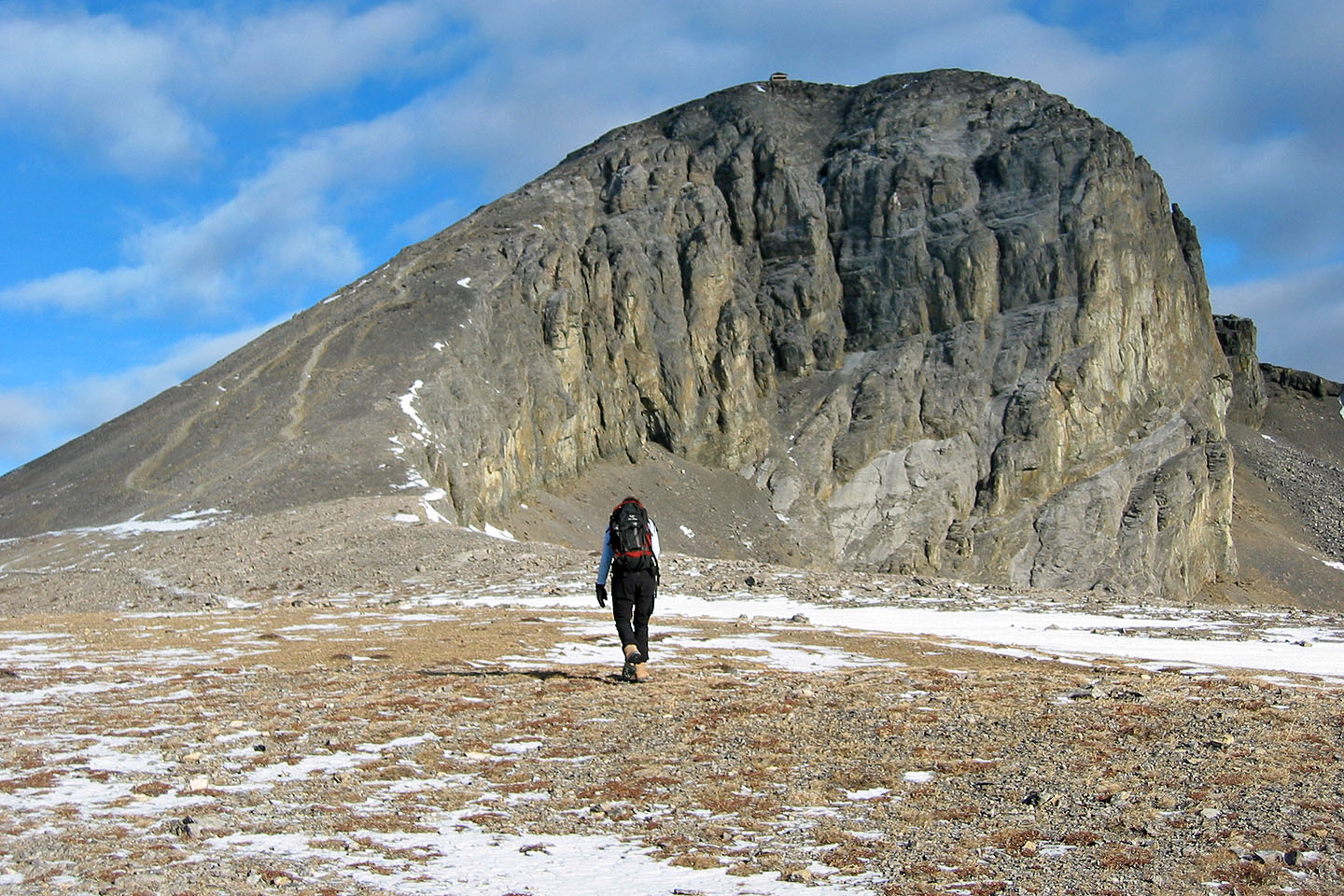 The summit is still some distant away from the plateau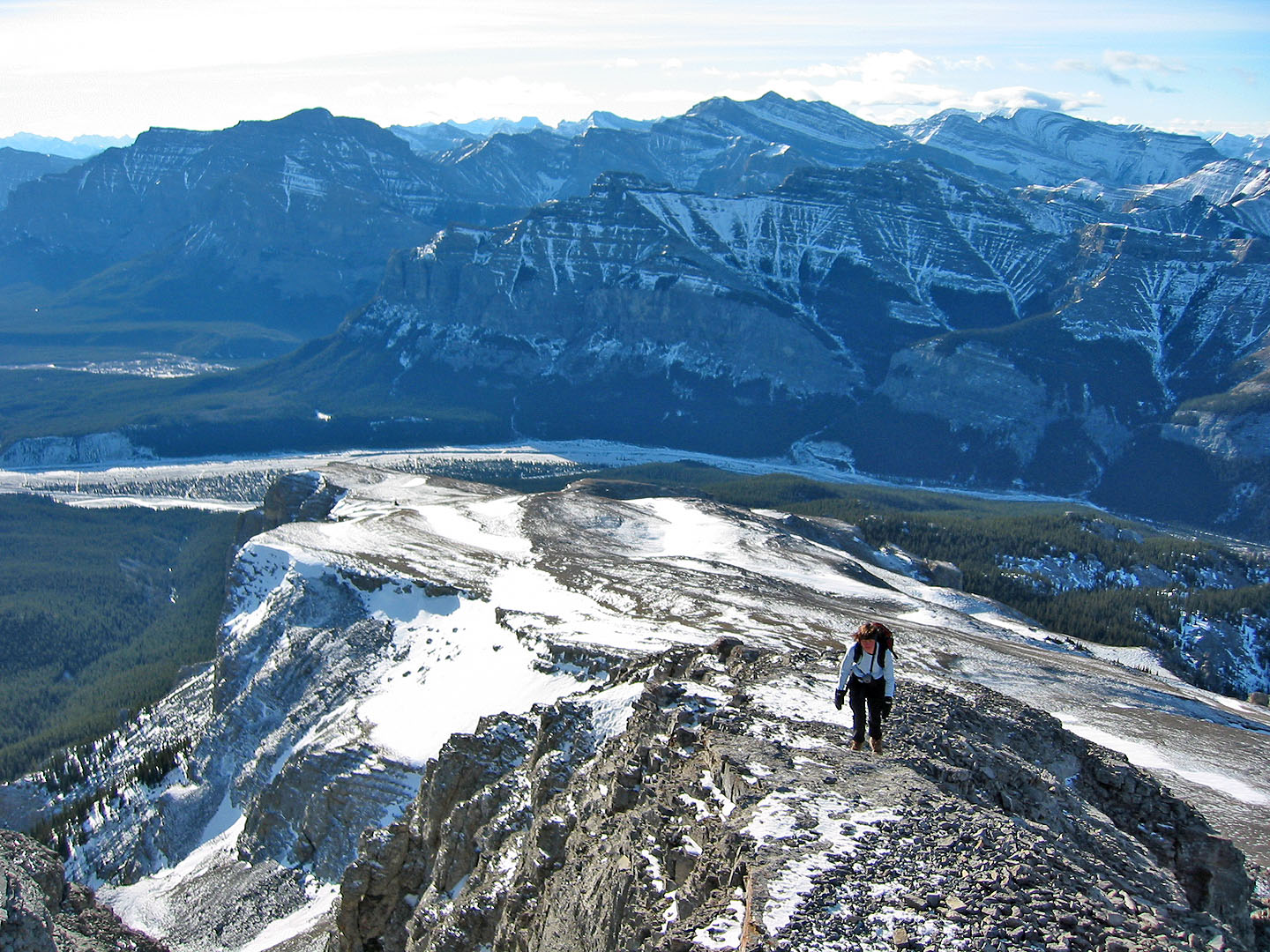 Looking southwest as we approached the summit. Phantom Craig appears in the middle.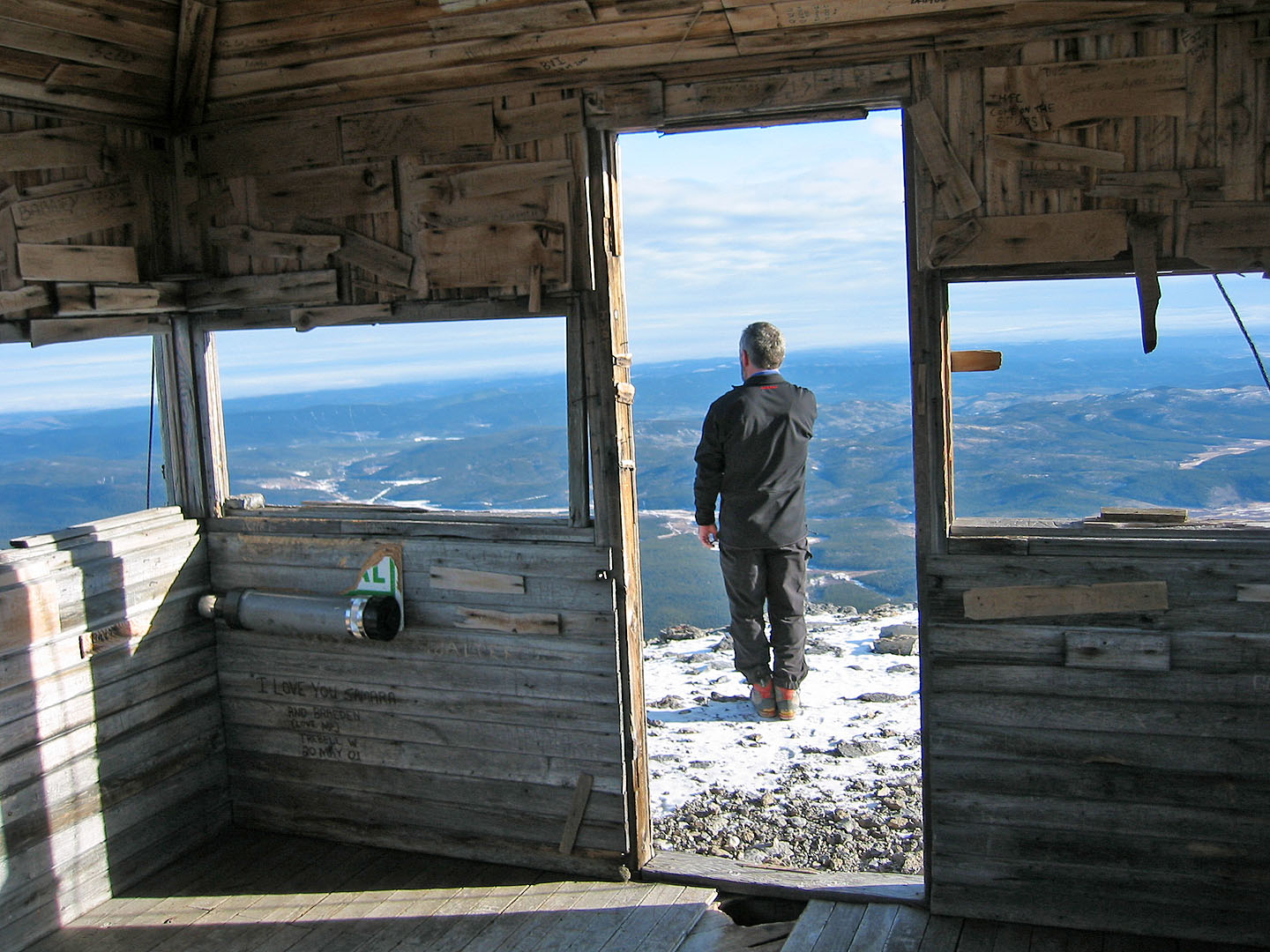 The lookout was built in 1928 and is no longer in use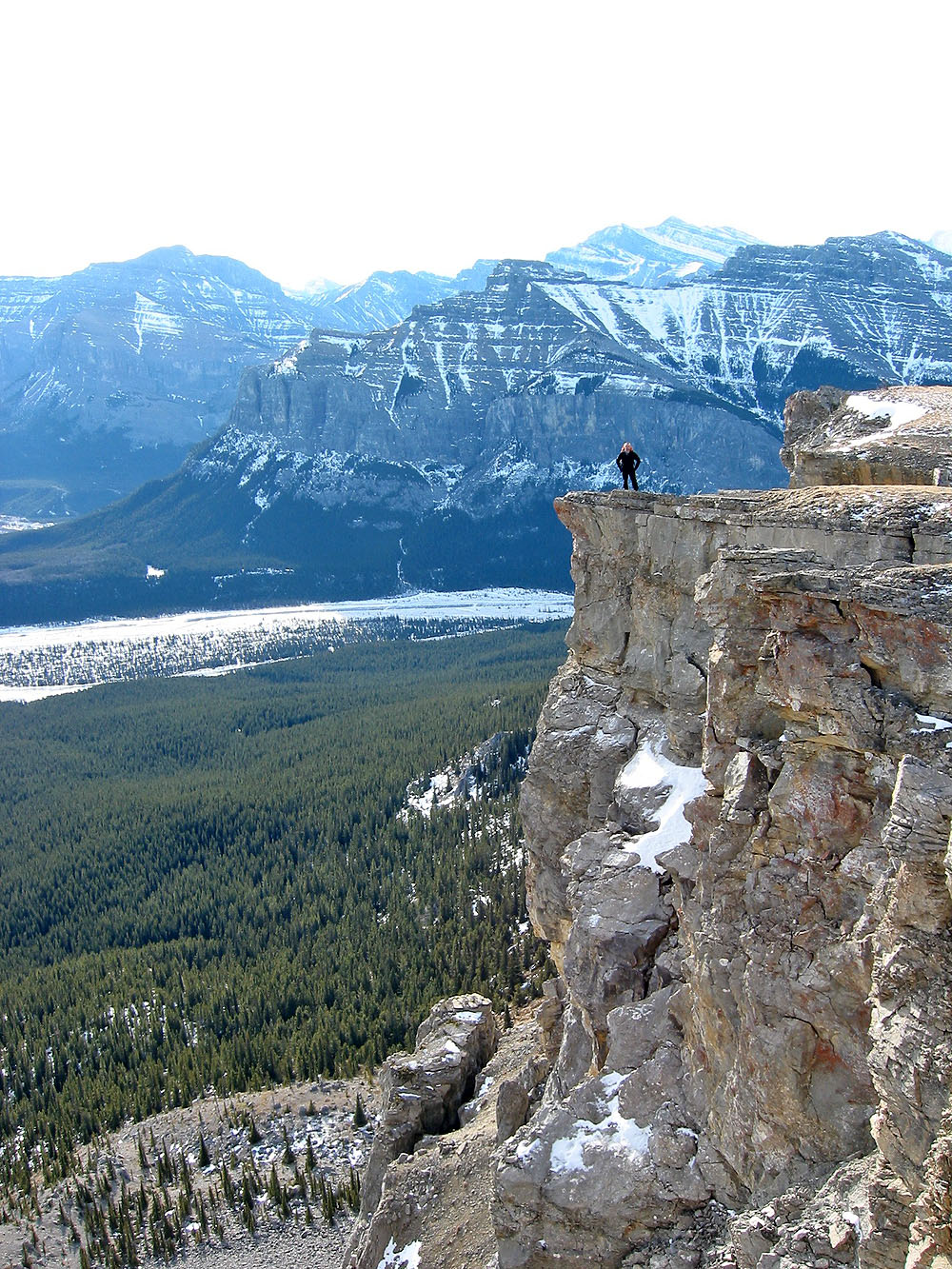 Wayne stands on the edge of a precipice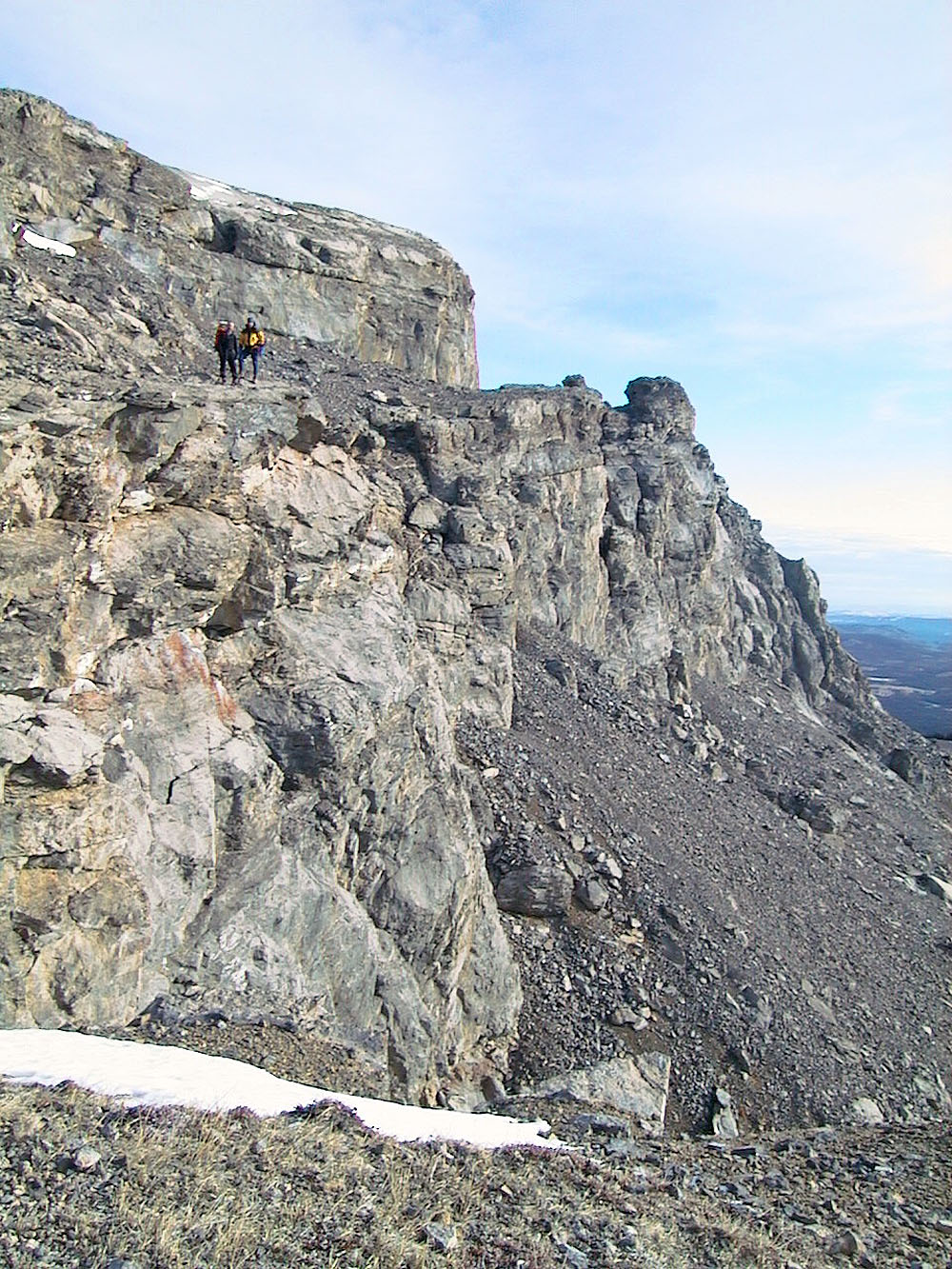 We left the trail and went to the end of the rock wall behind us to explore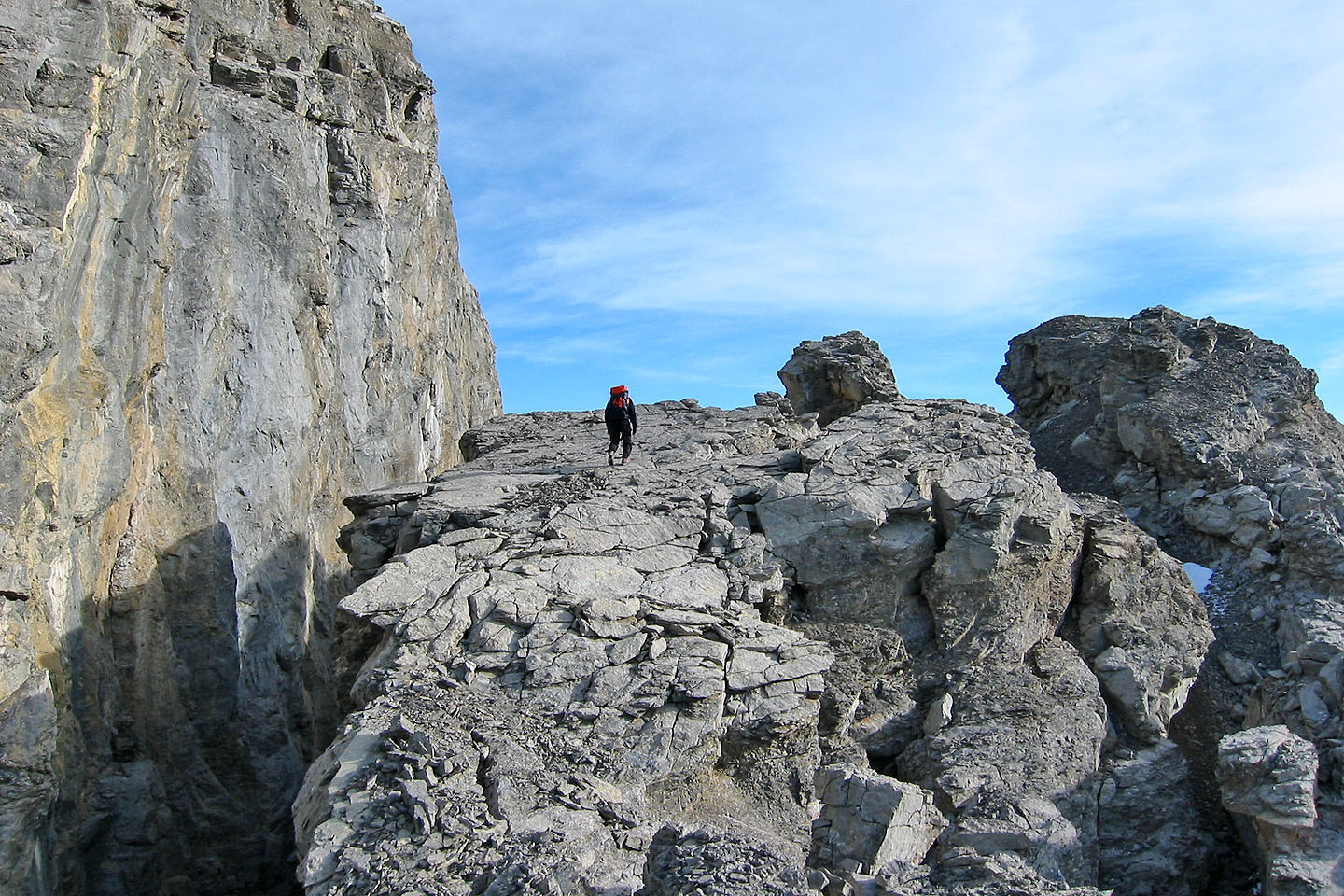 At the end of the rock wall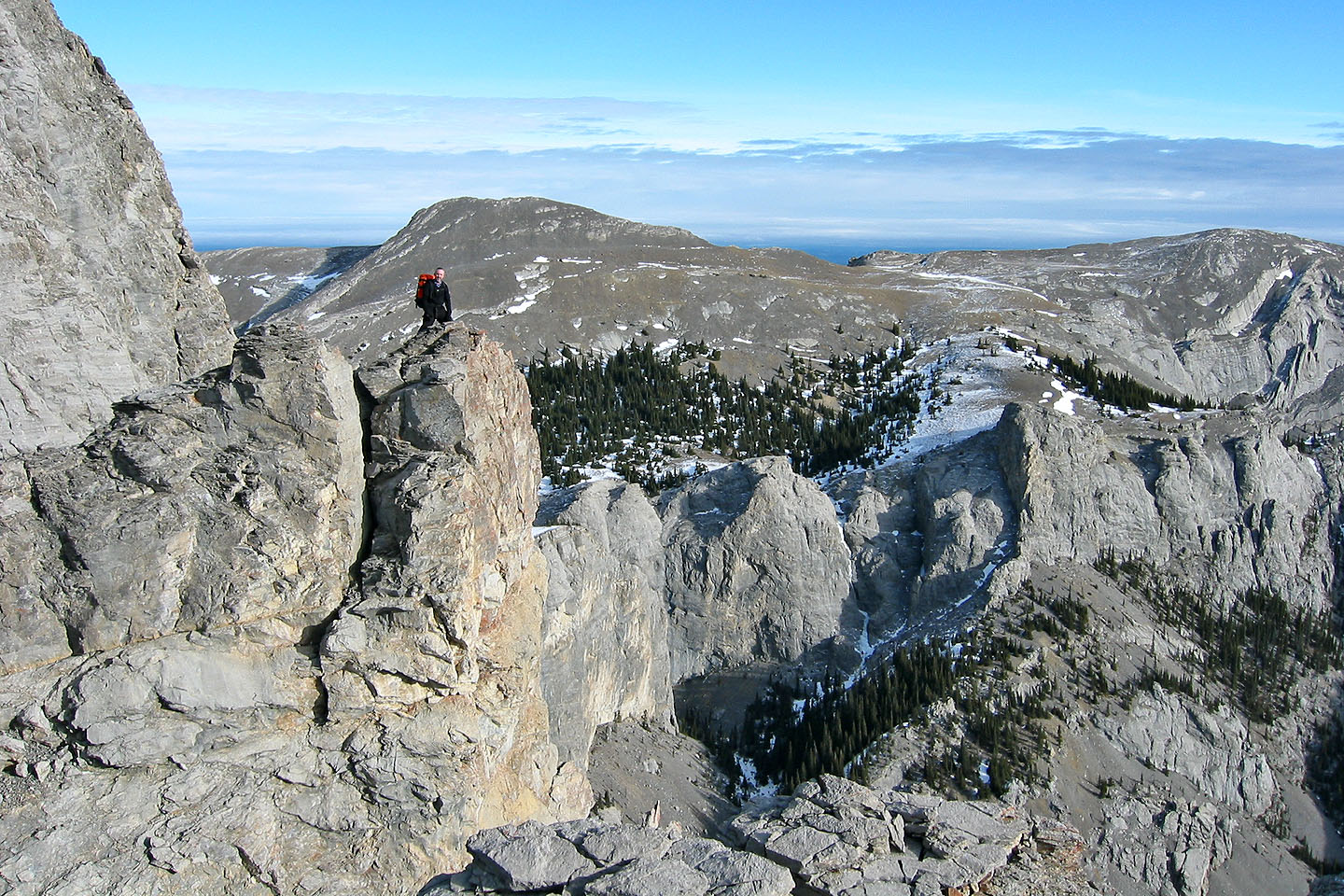 Looking east at the southeast ridge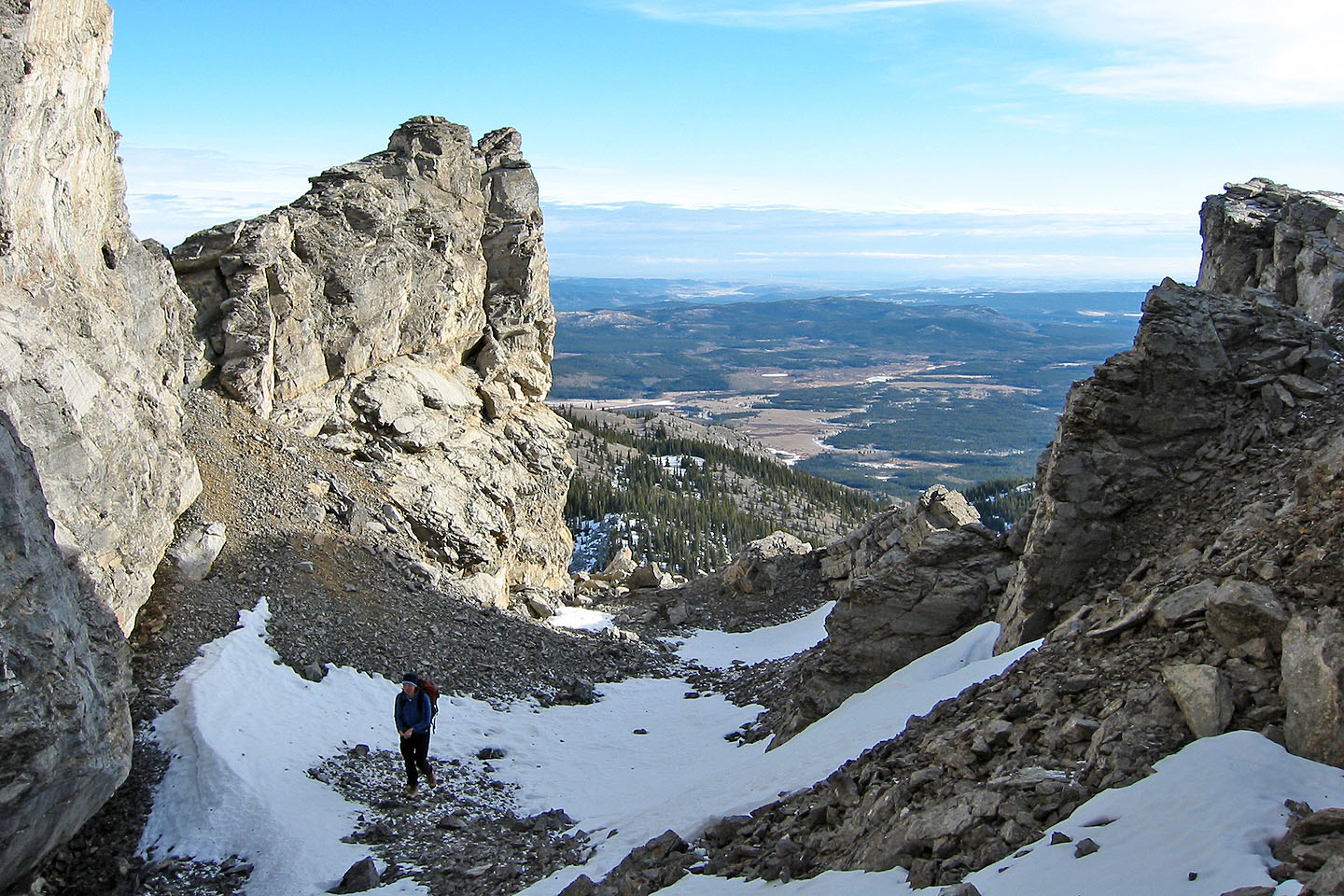 Lesueur Ridge lies in the background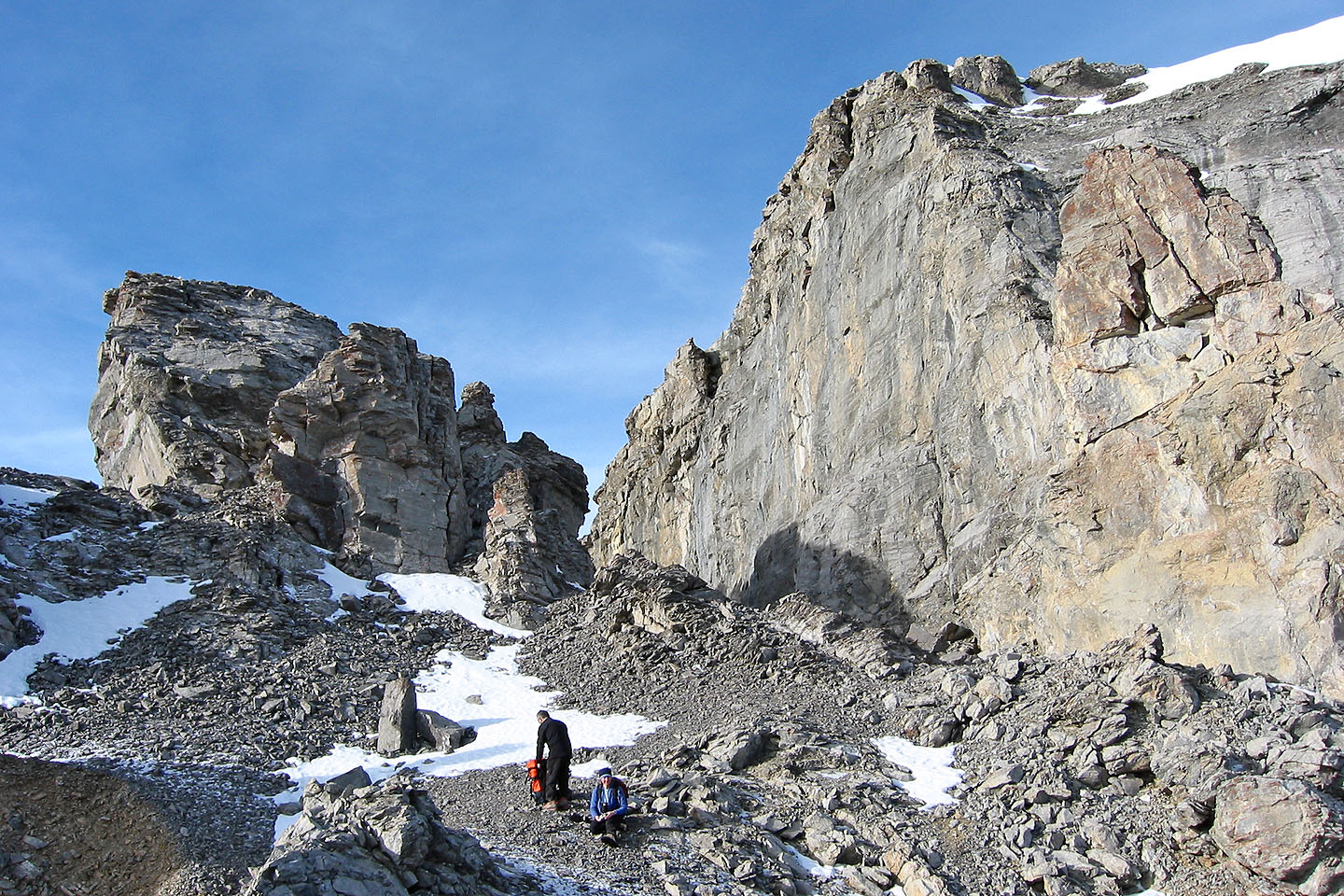 Taking a break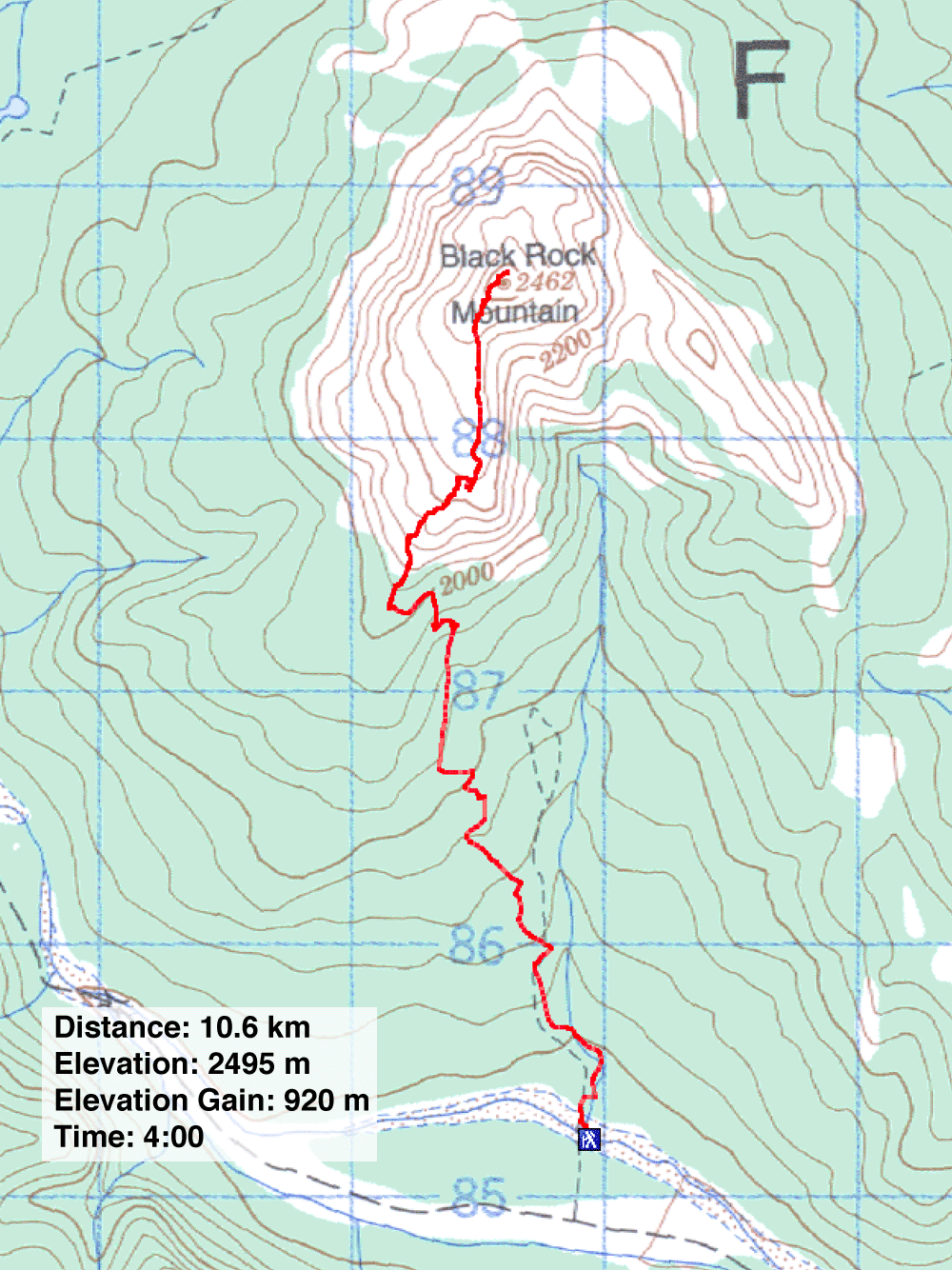 82 O/6 Lake Minnewanka