Mount Niles
Field, B.C.
August 14, 2004
After hiking up the long approach we easily scrambled to the top of Mount Niles. The alpine views were stunning and made it worthwhile. It was a beautiful, warm day. Dinah, Sonny, Frank and I spent nearly an hour on the summit.
The heat on the return leg took its tole on us, however. Most of us developed headaches and we were forced to slow our pace. Back at the car we learned it was 30°.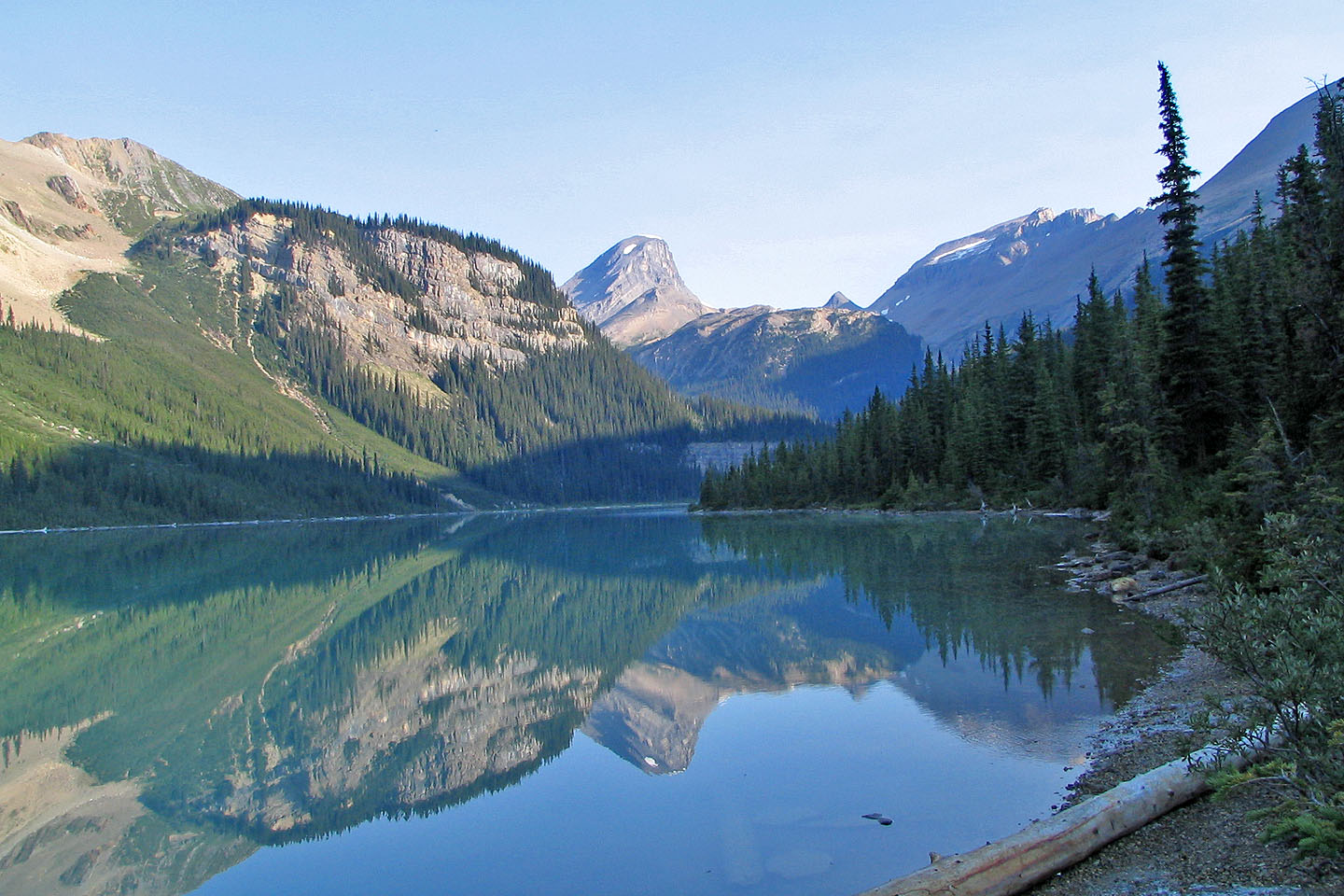 Mount Niles seen from Sherbrooke Lake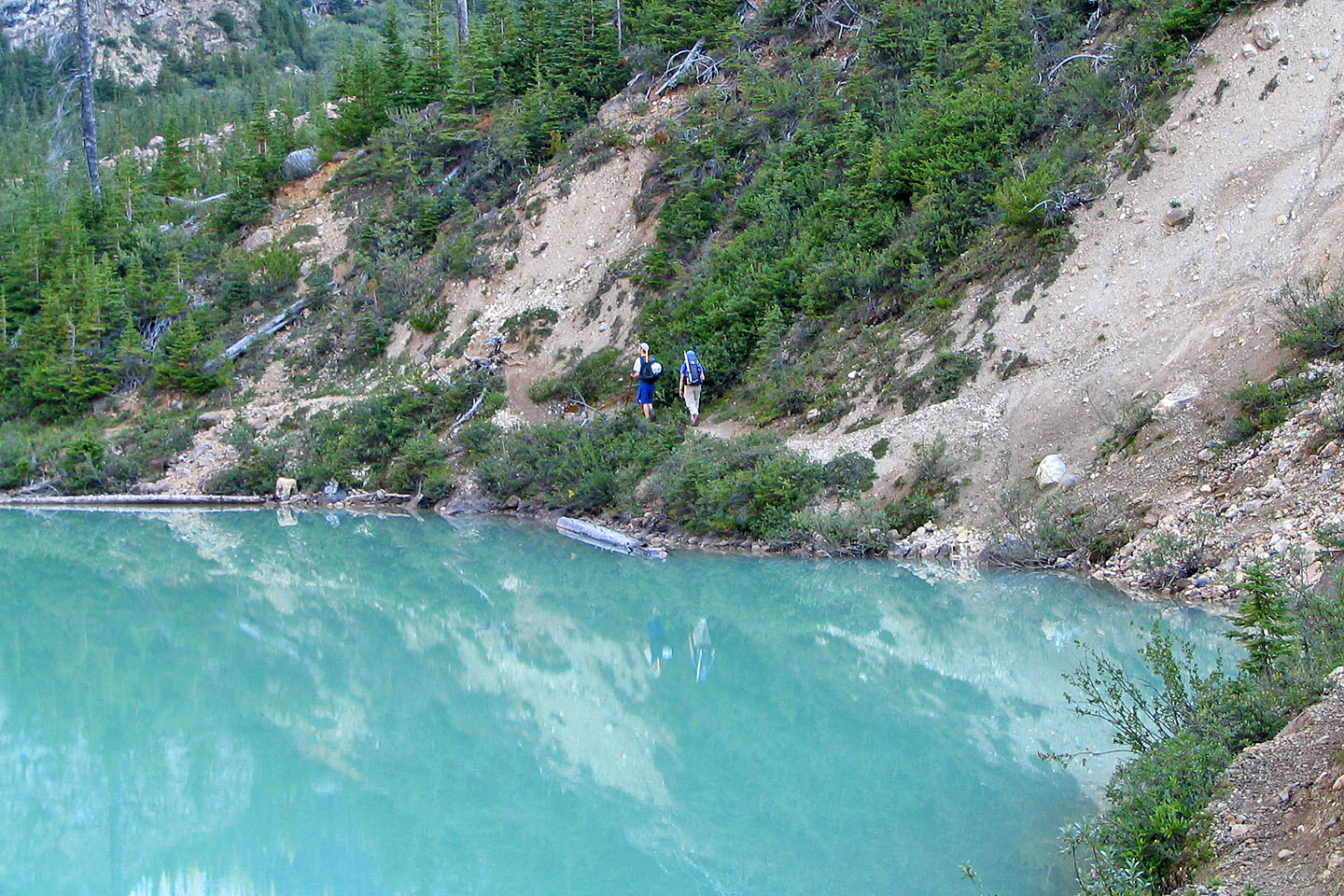 Hiking the trail around the lake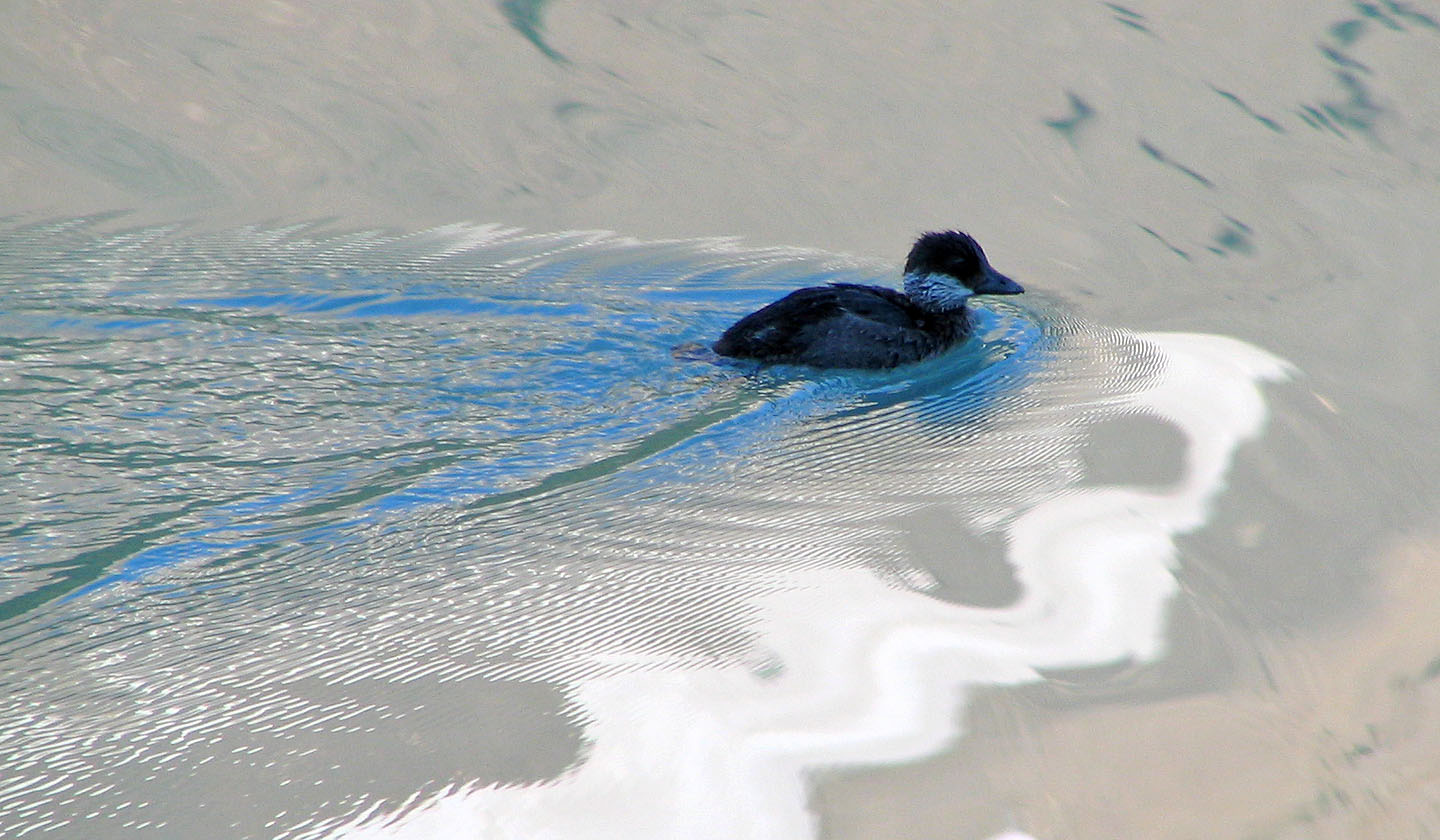 This duck doesn't bother using the trail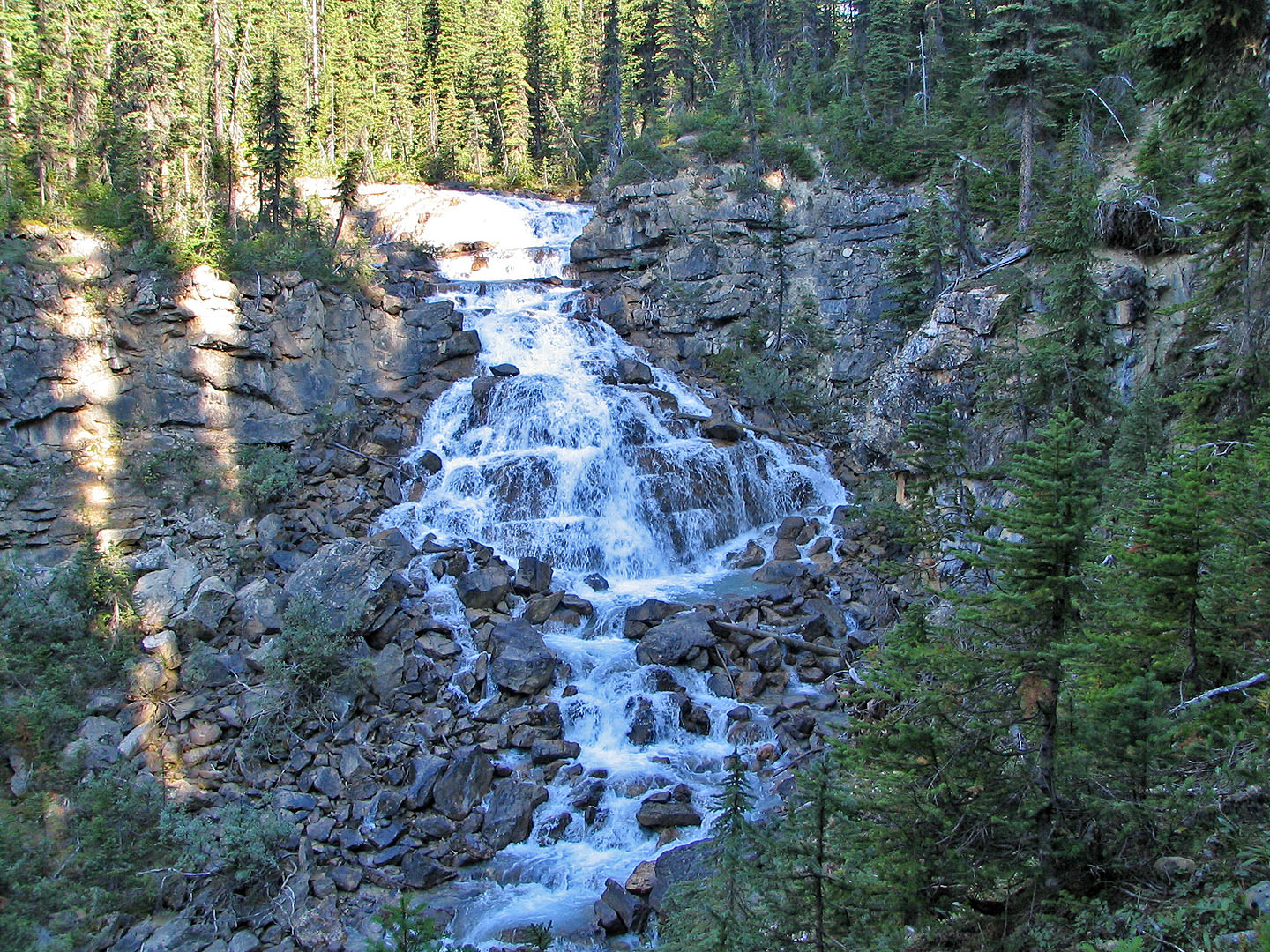 Waterfall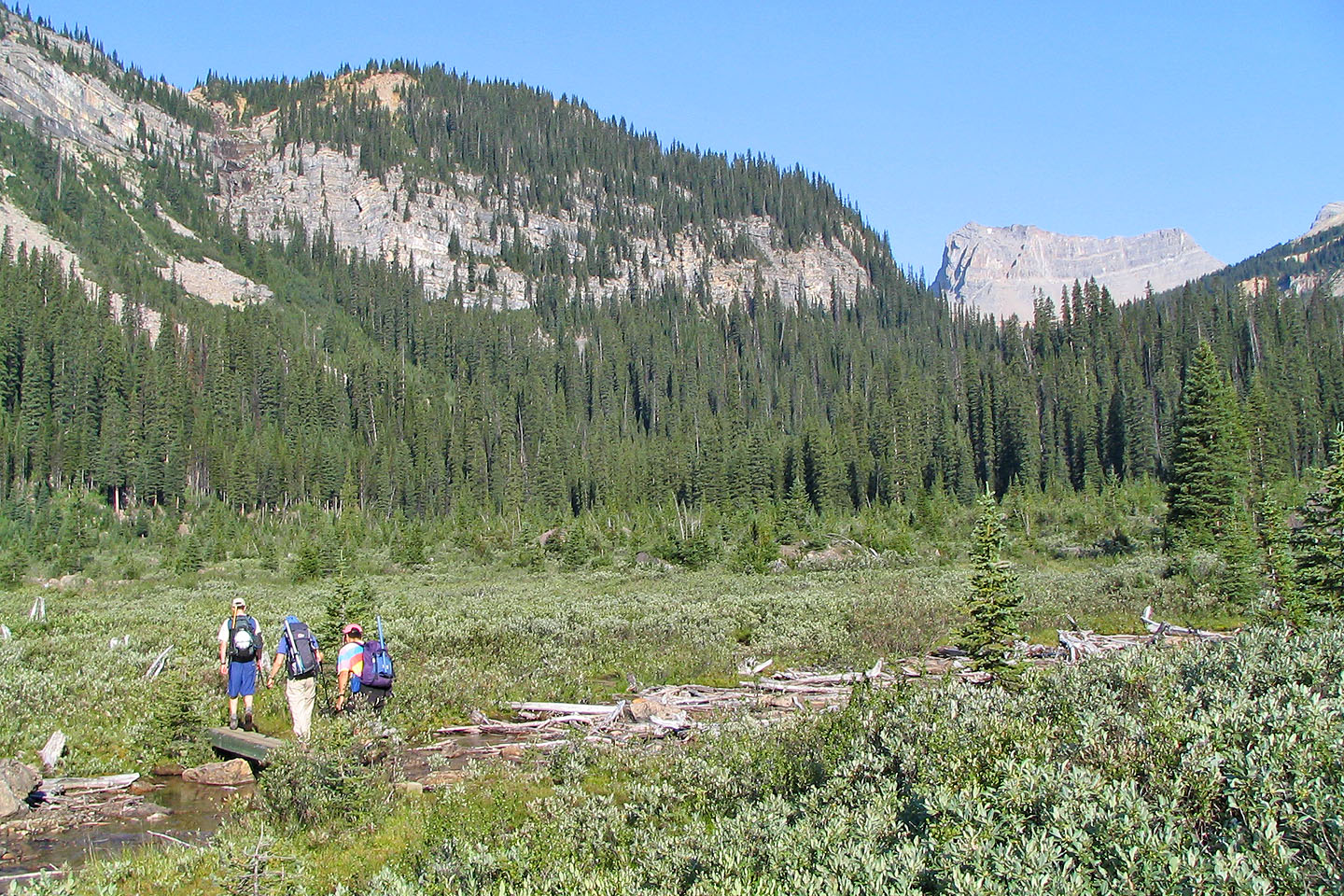 Crossing a bridge on the way to Niles Meadows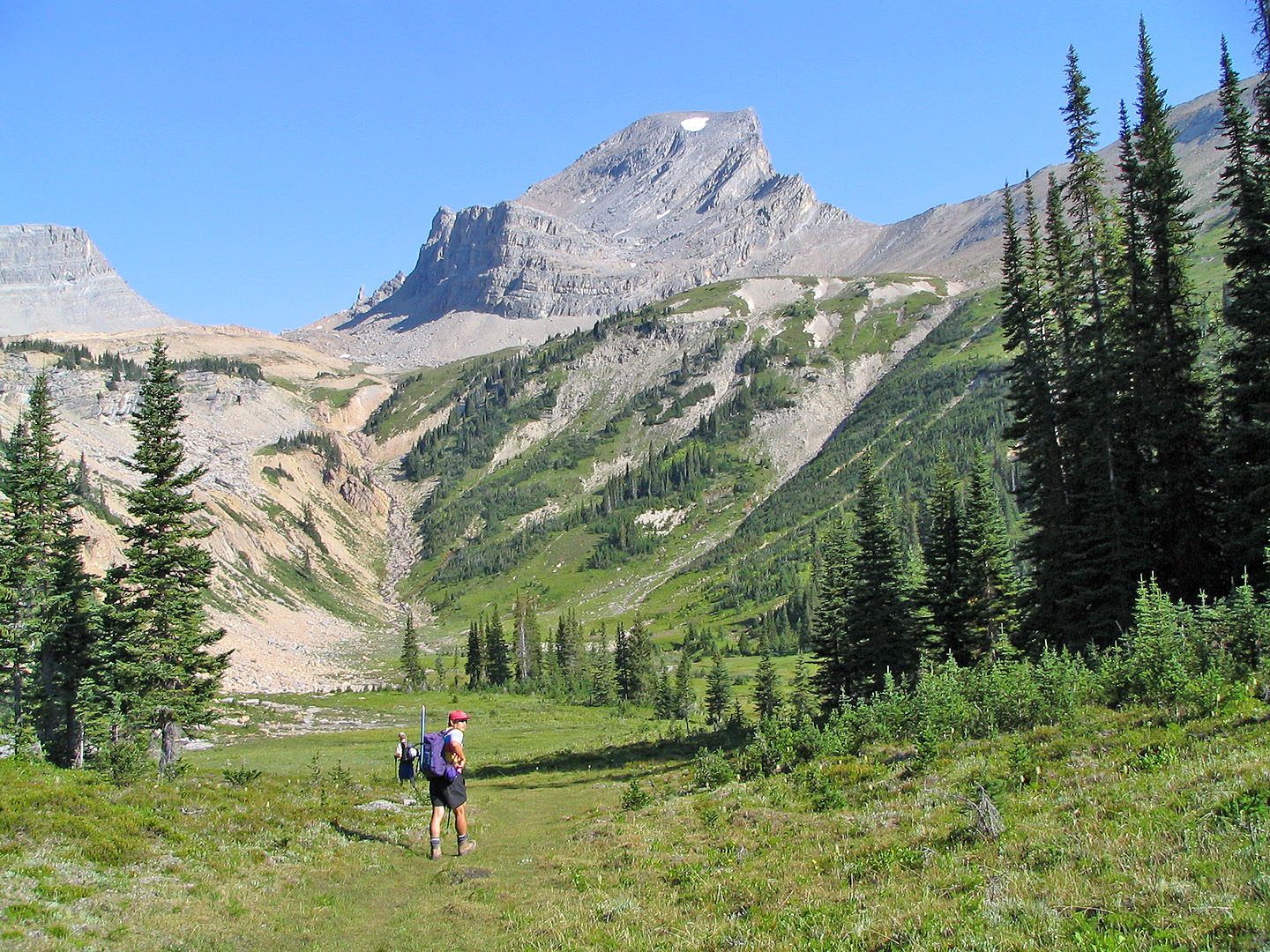 Mount Niles overlooks Niles Meadows. Above the gully against the skyline, you can just make
out the pinnacle we have to reach.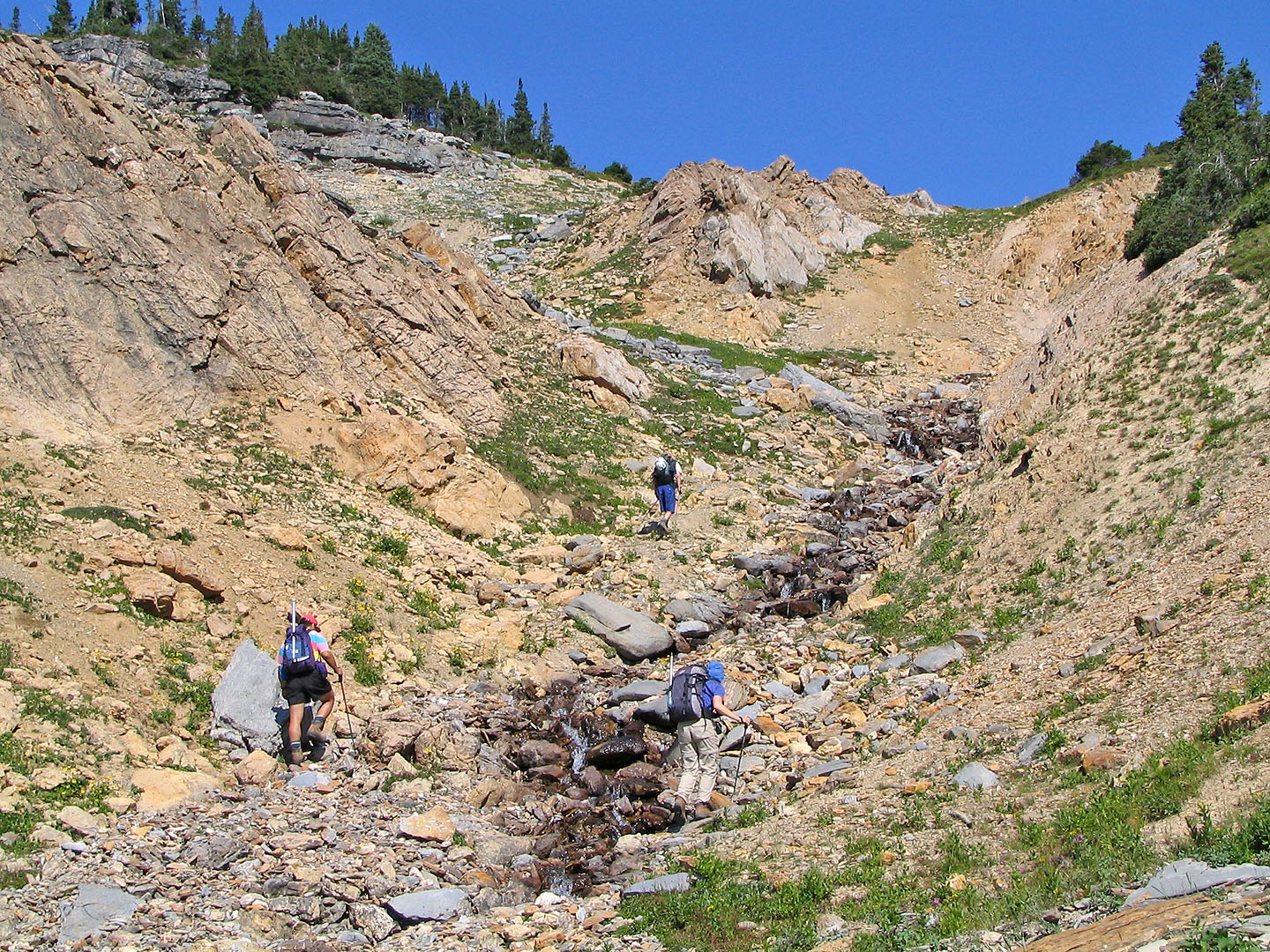 Hiking up the drainage above the meadows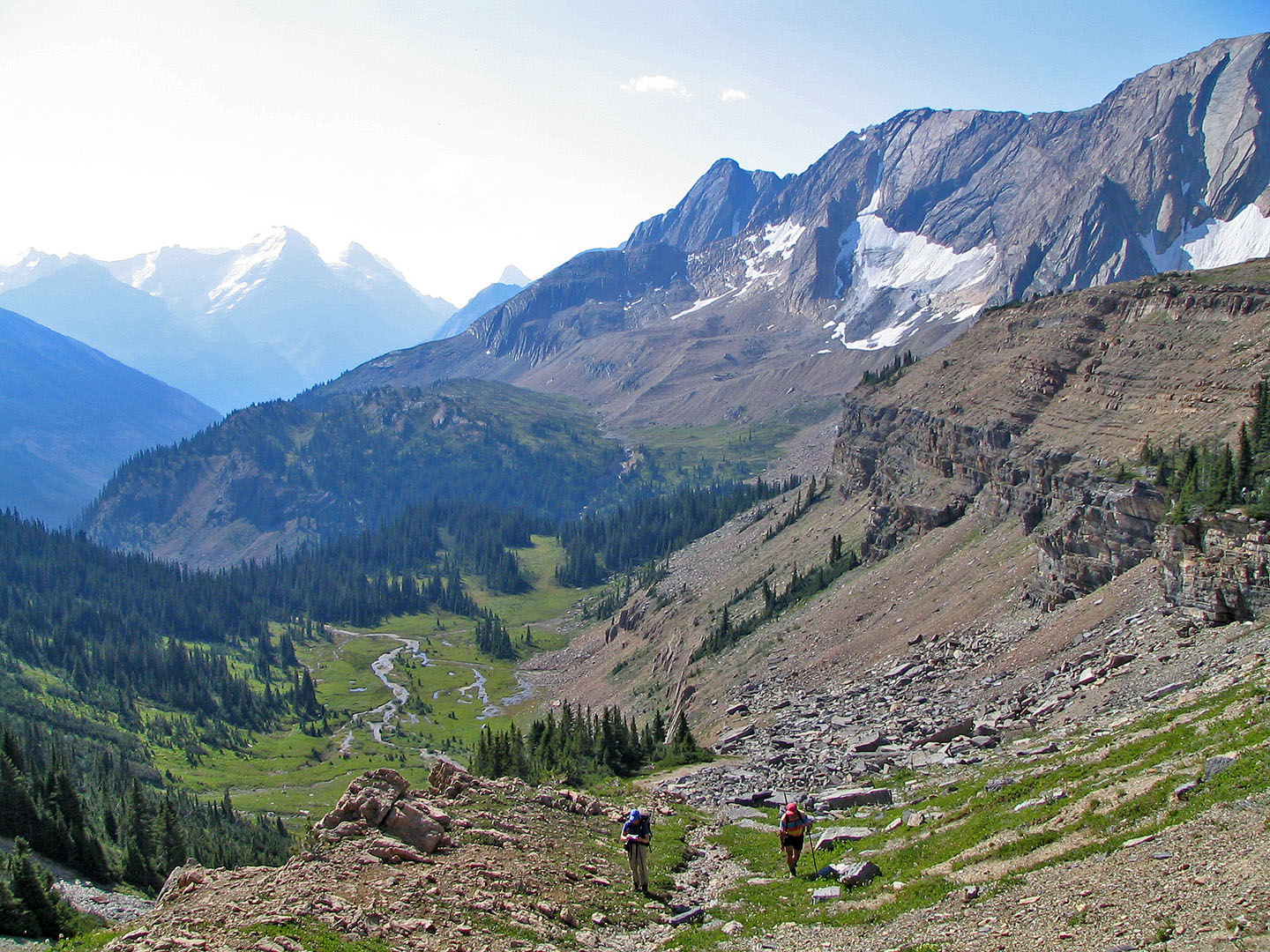 Looking back at the meadows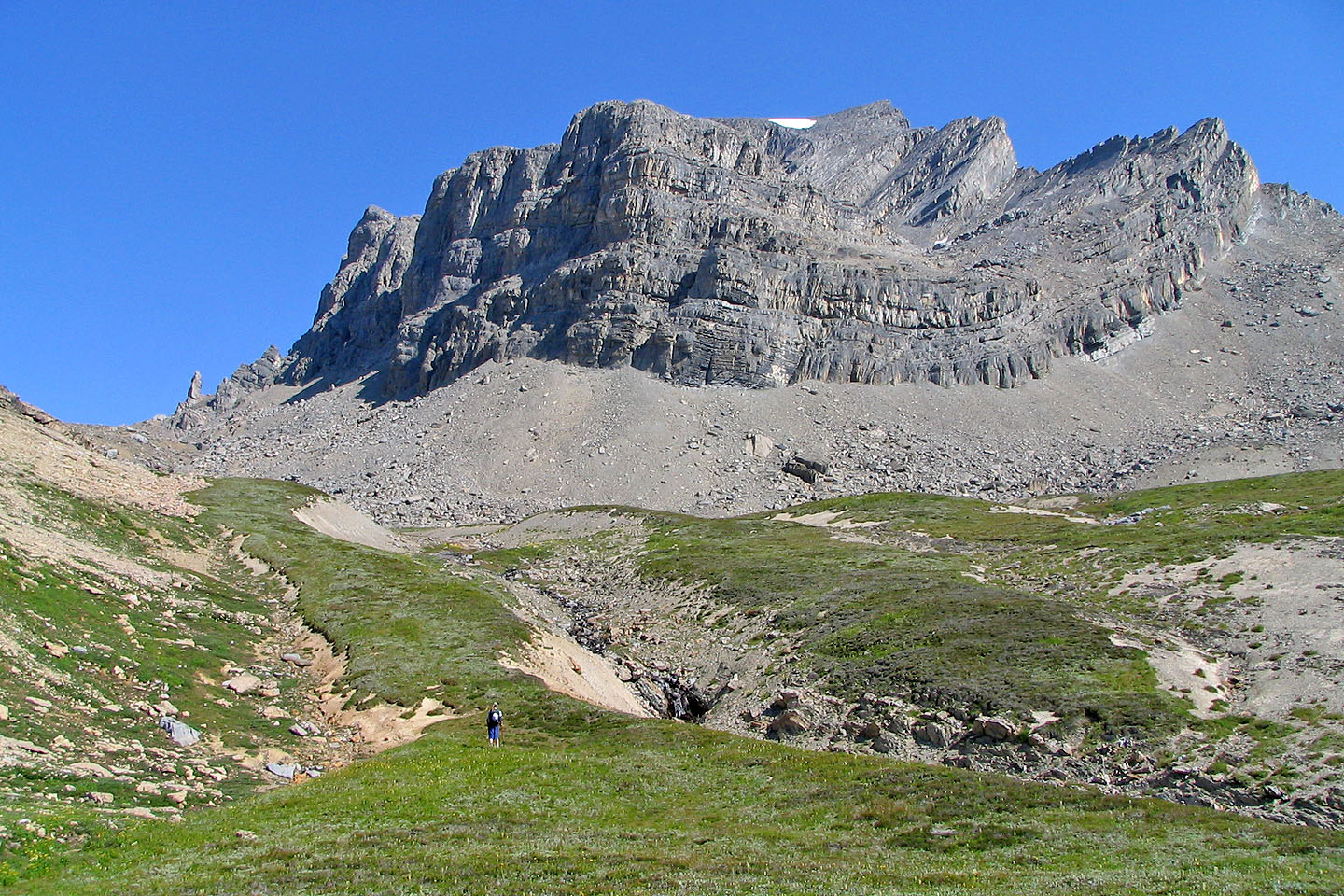 We make our way to the pinnacle seen on the left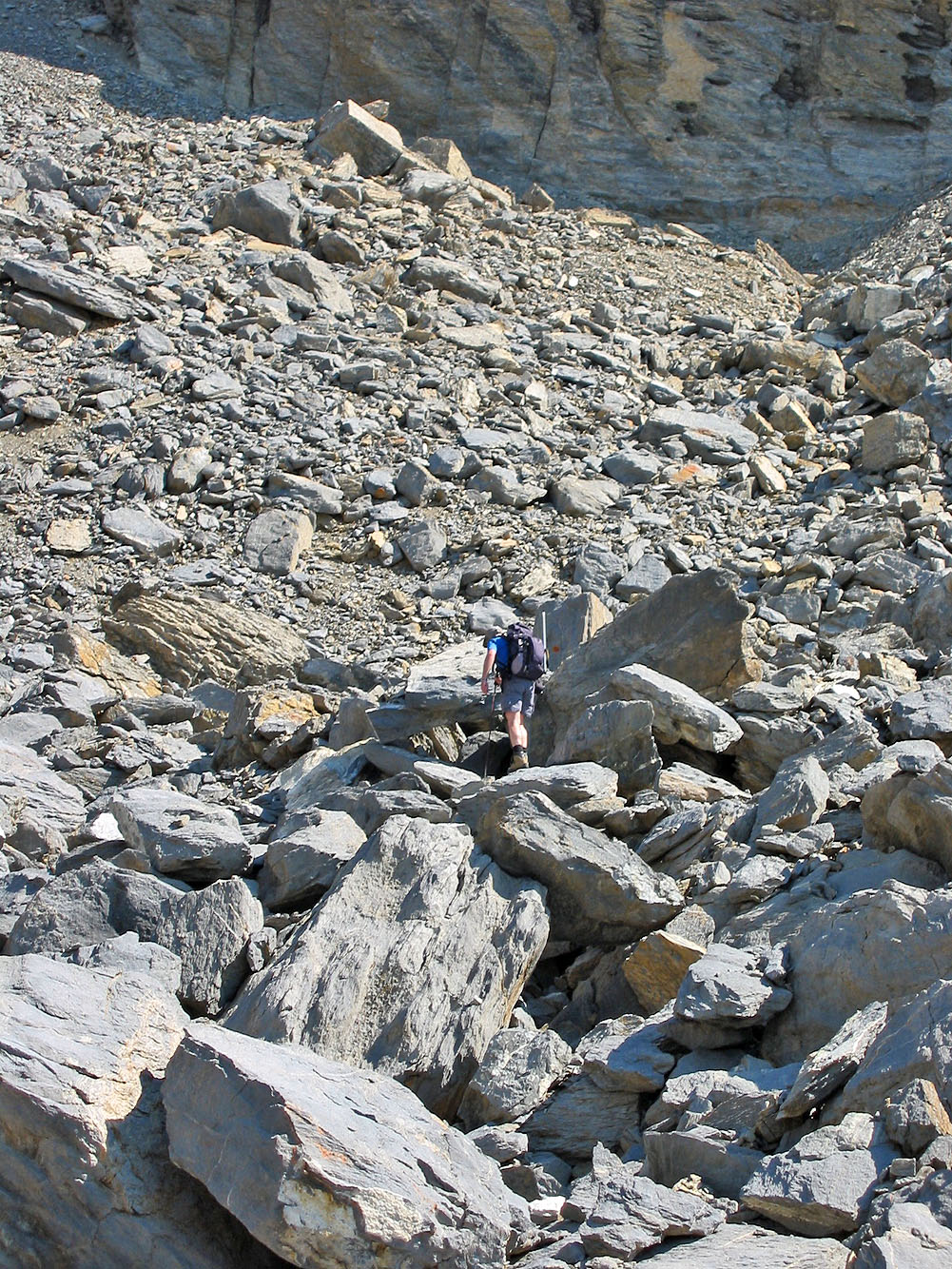 Crossing the boulder field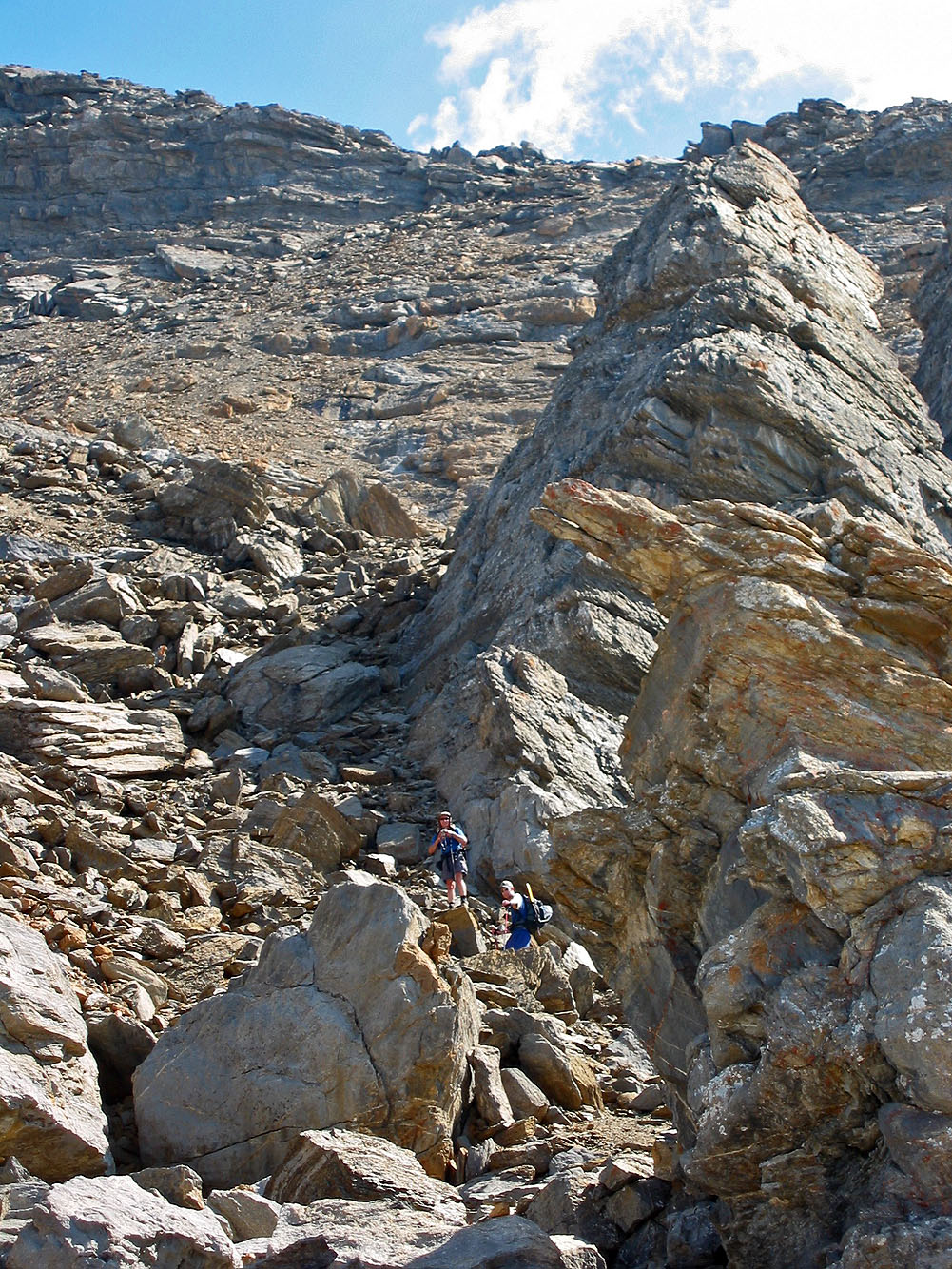 Heading up the slope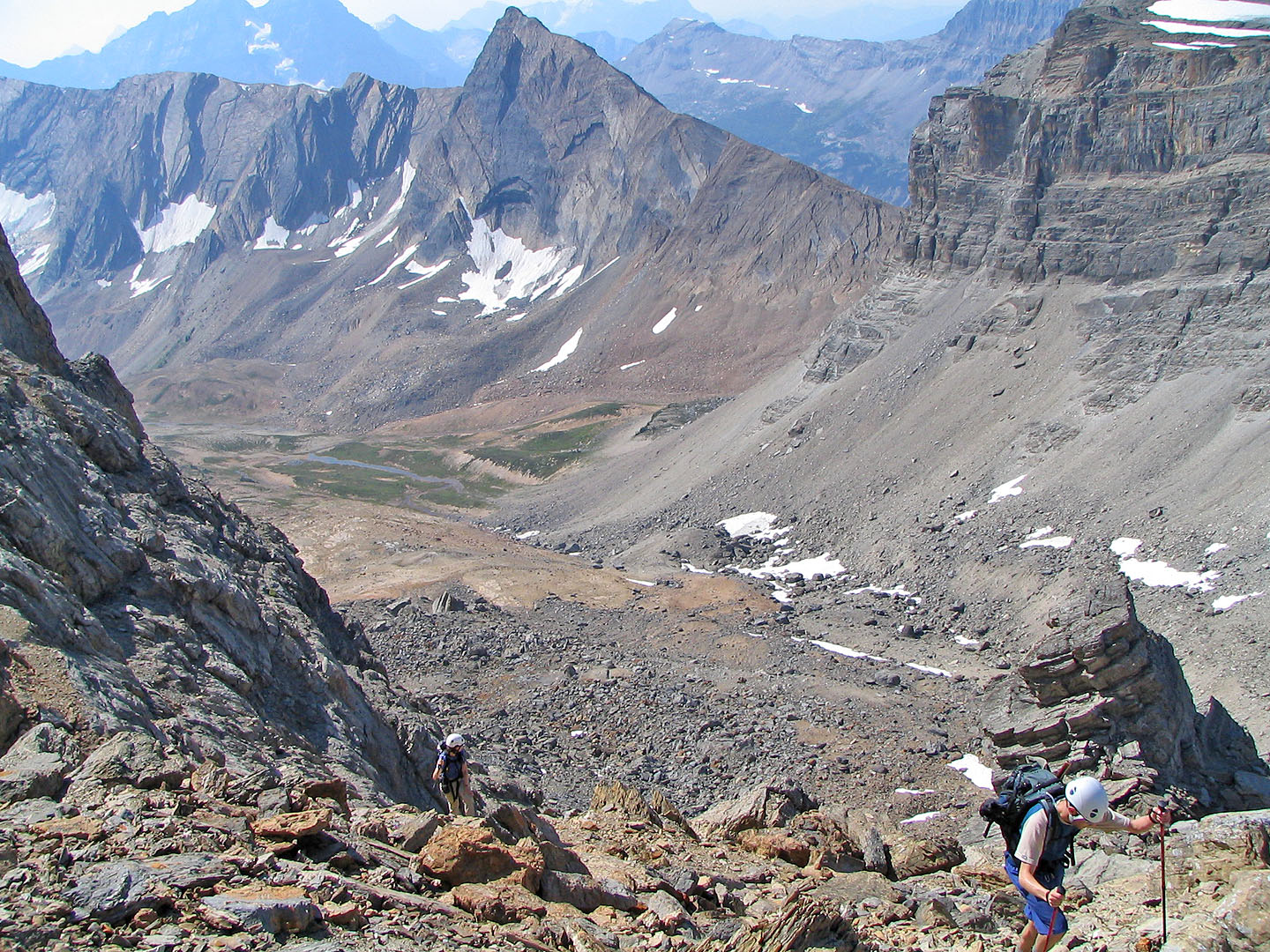 Below us is the boulder field we crossed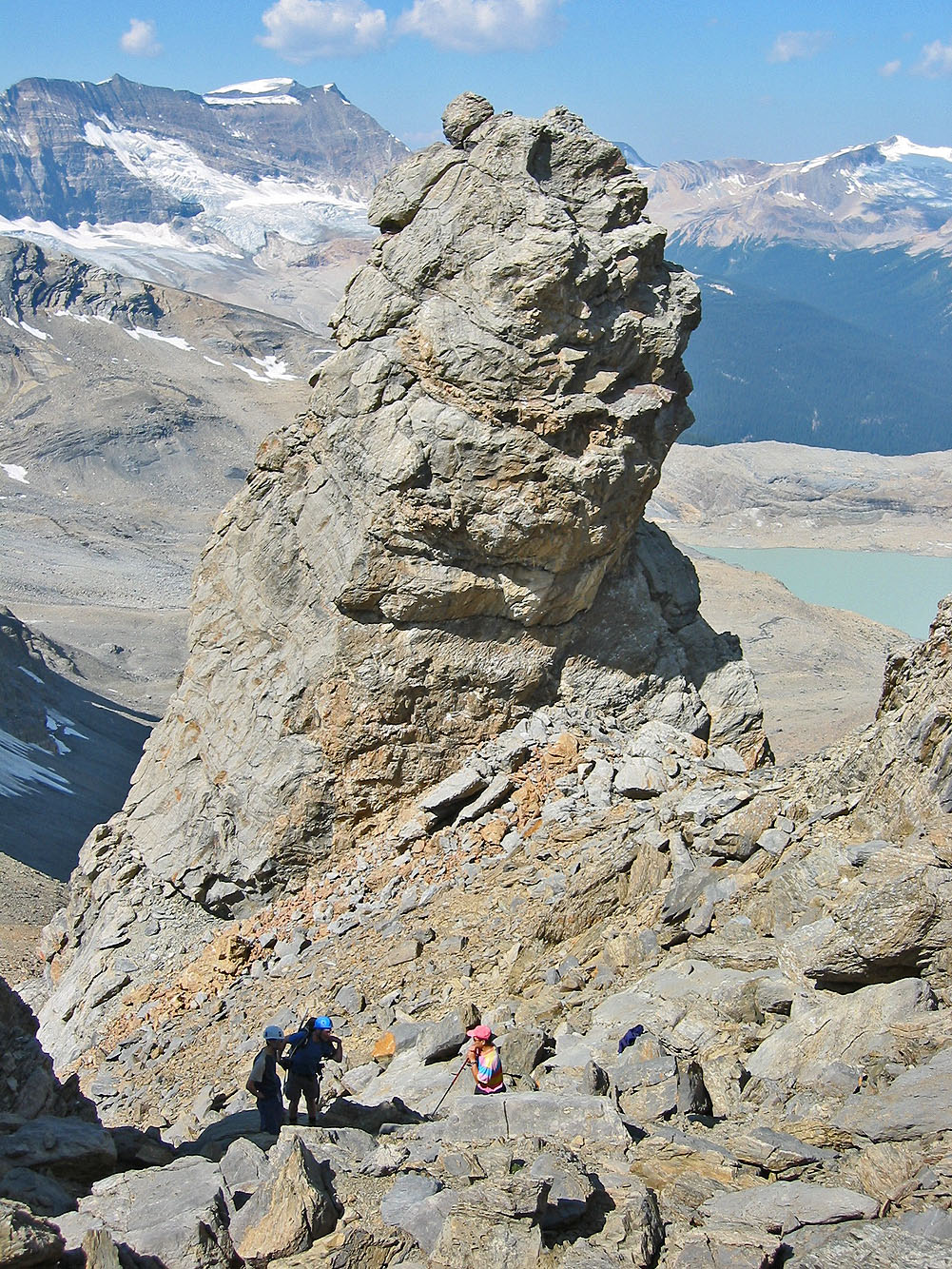 Taking a break at the pinnacle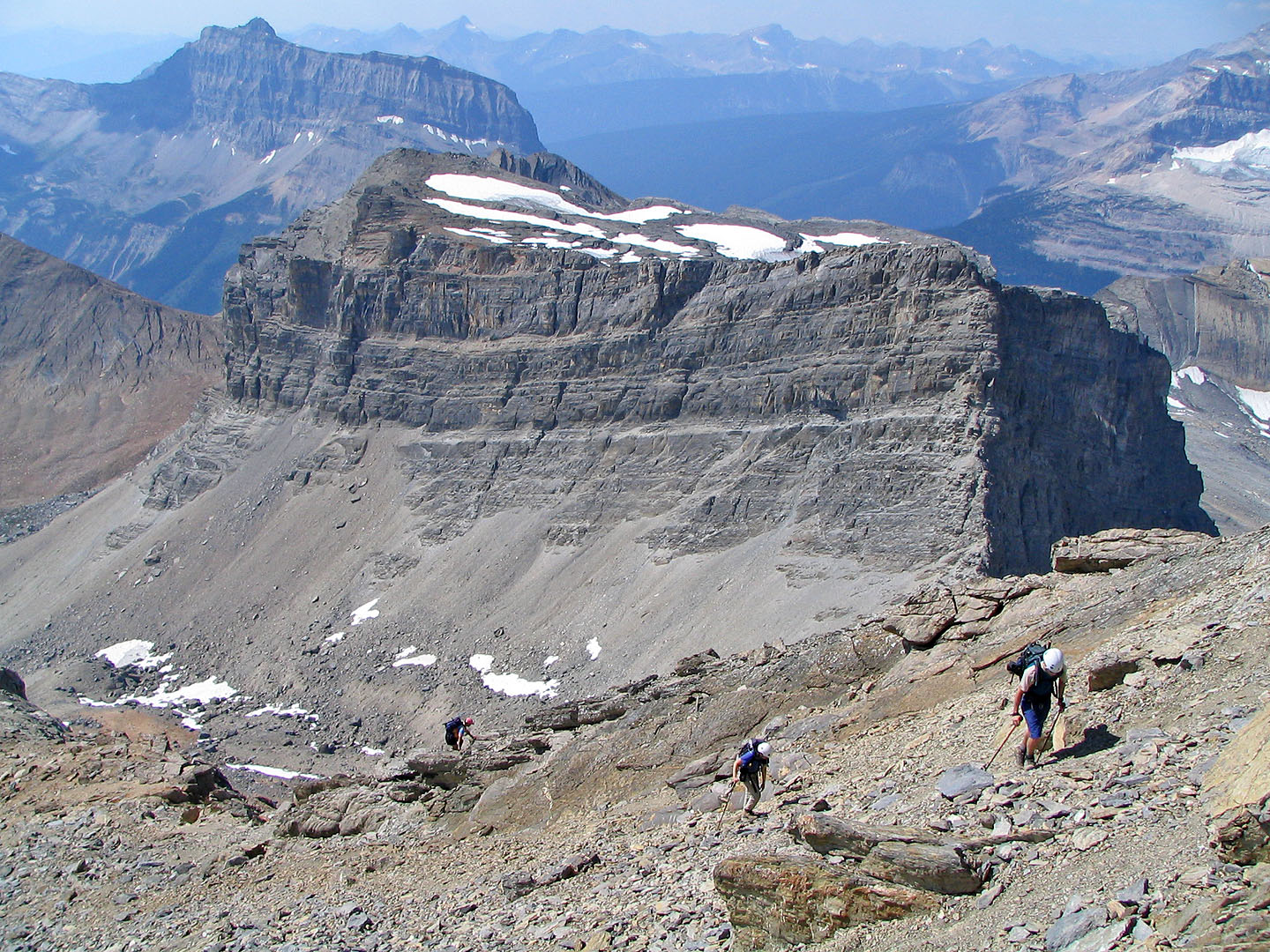 Sonny tackled the ridge while the rest of us scrambled up the slopes below the summit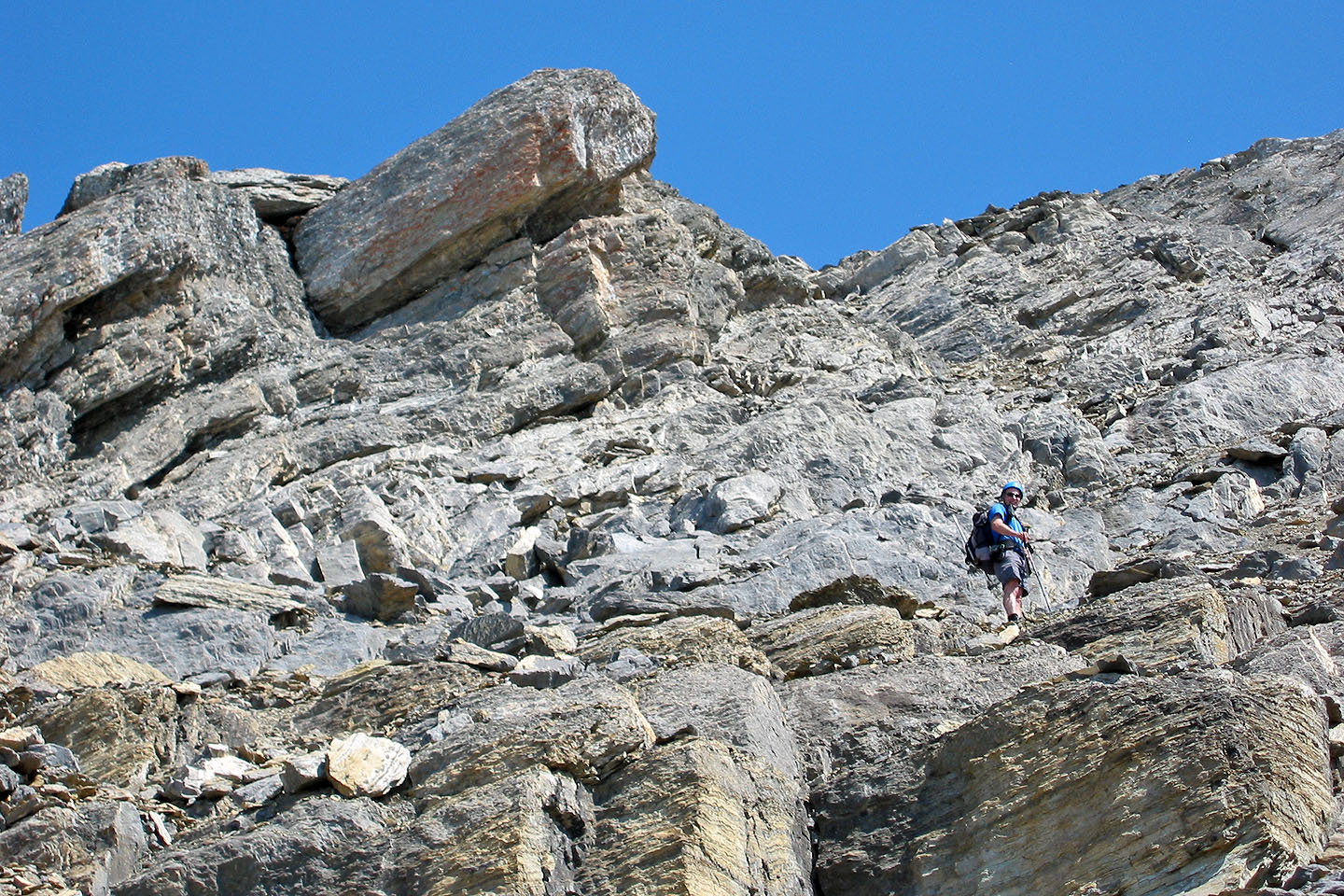 The scramble to the summit was straightforward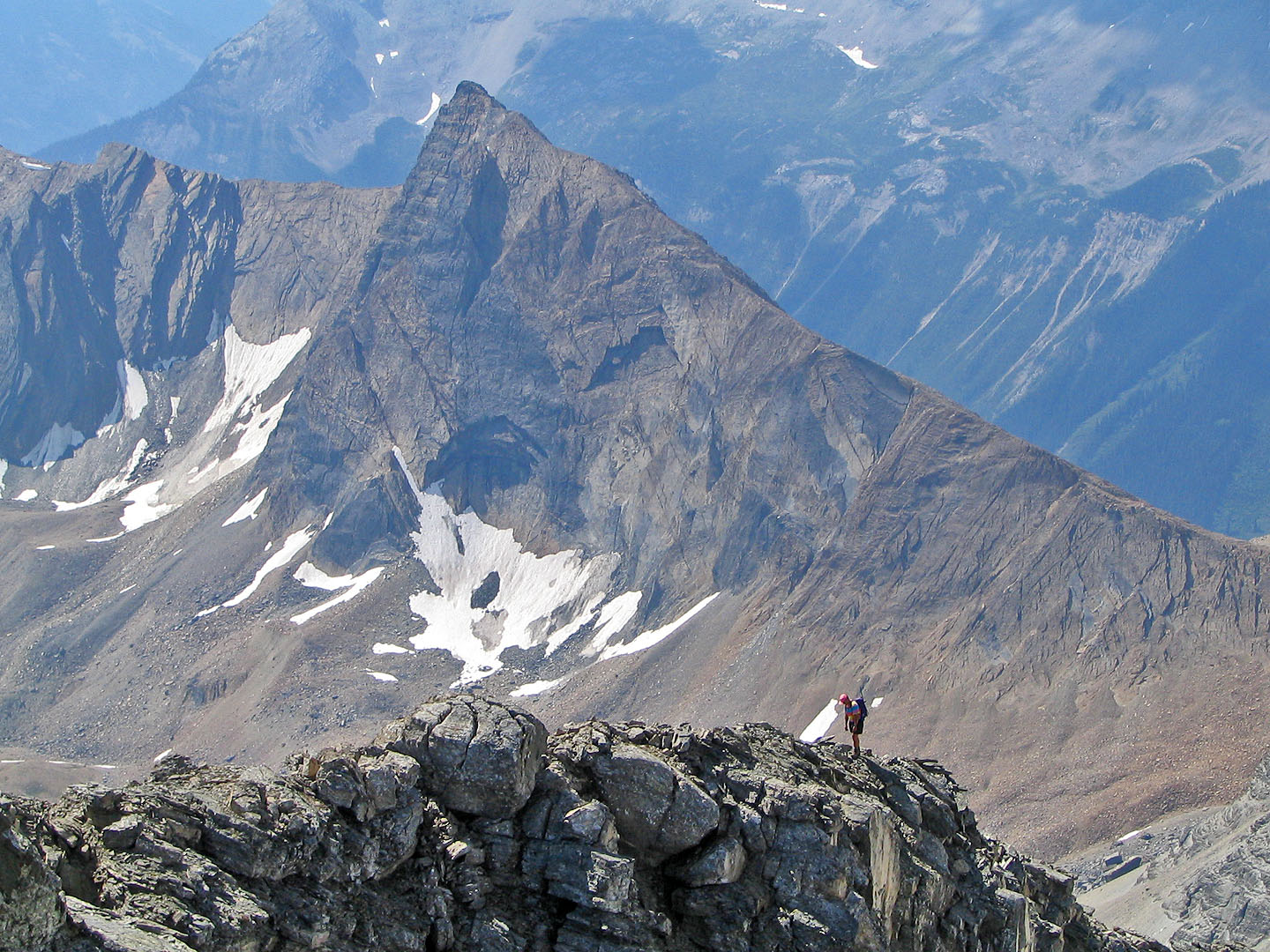 Sonny on the ridge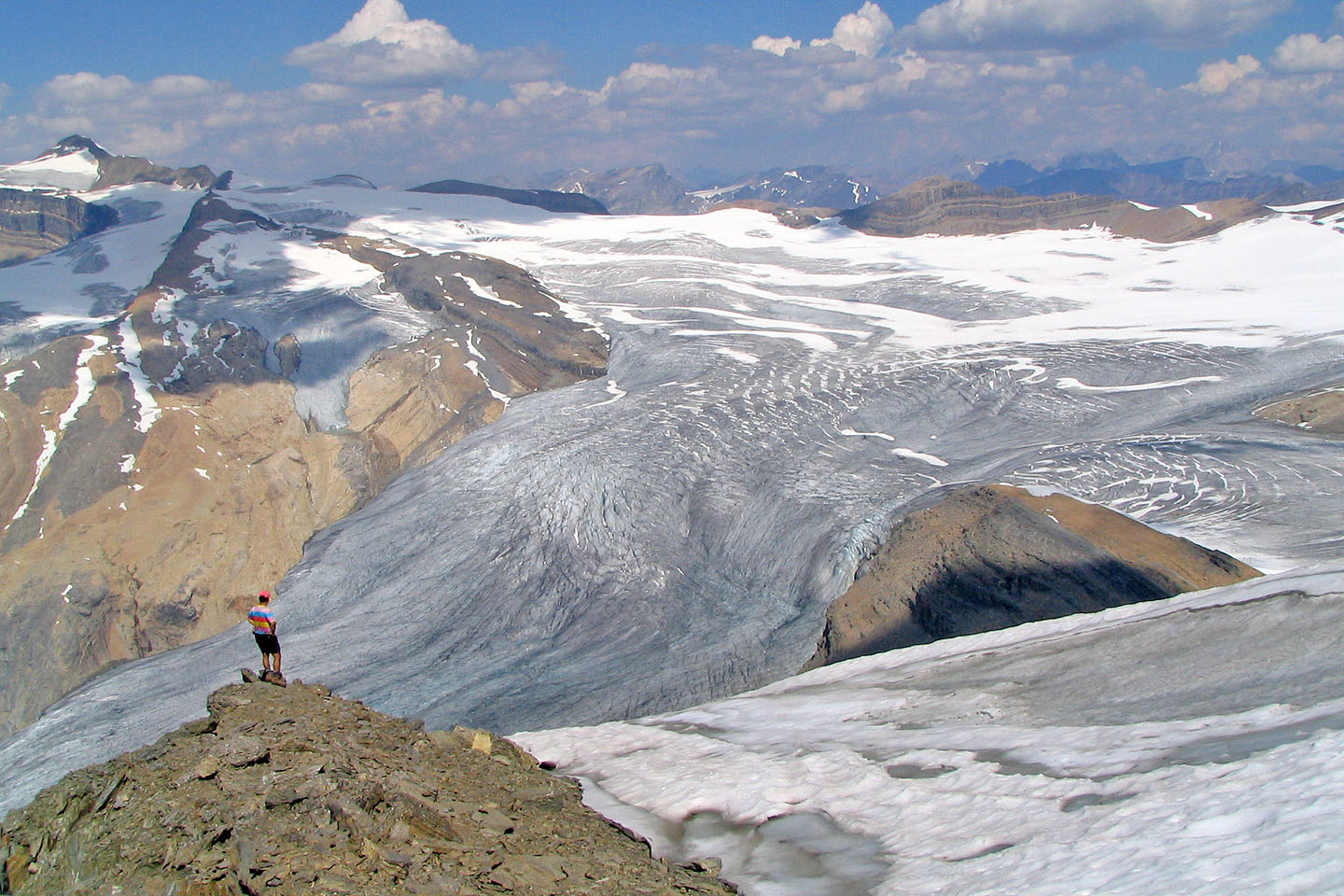 Sonny takes in the view (click for a larger image)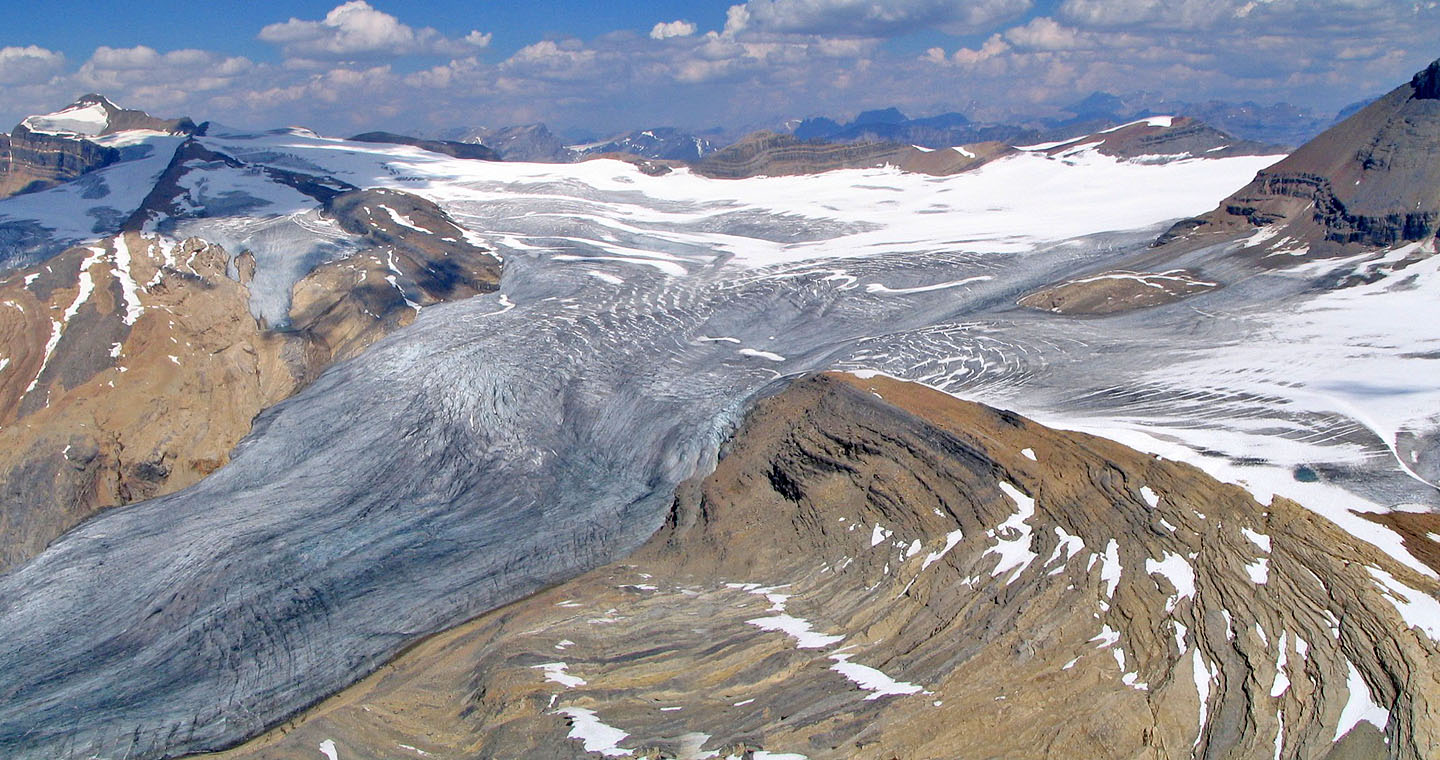 Waputik Icefield fills the view north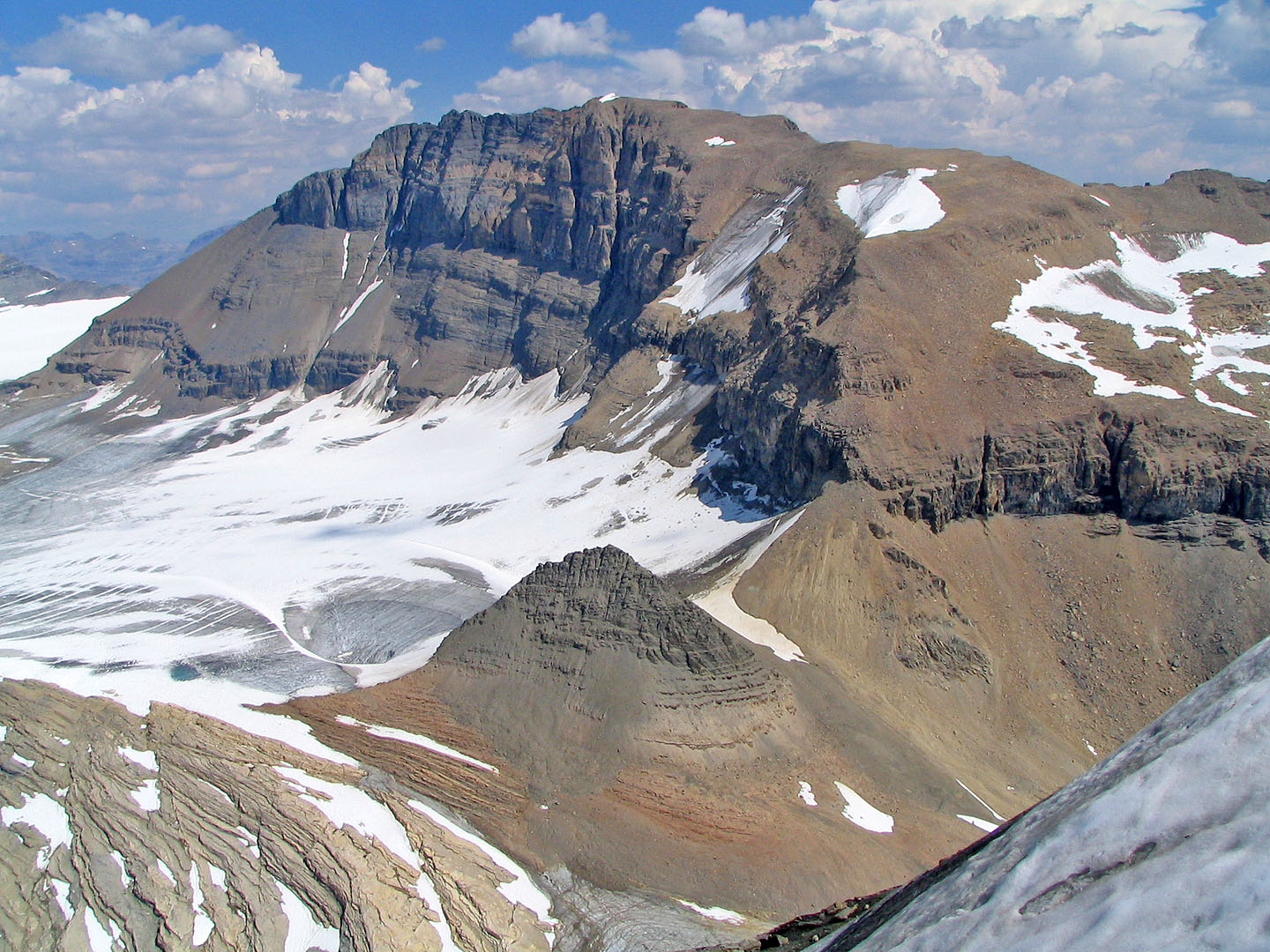 Mount Daly (click for a larger image)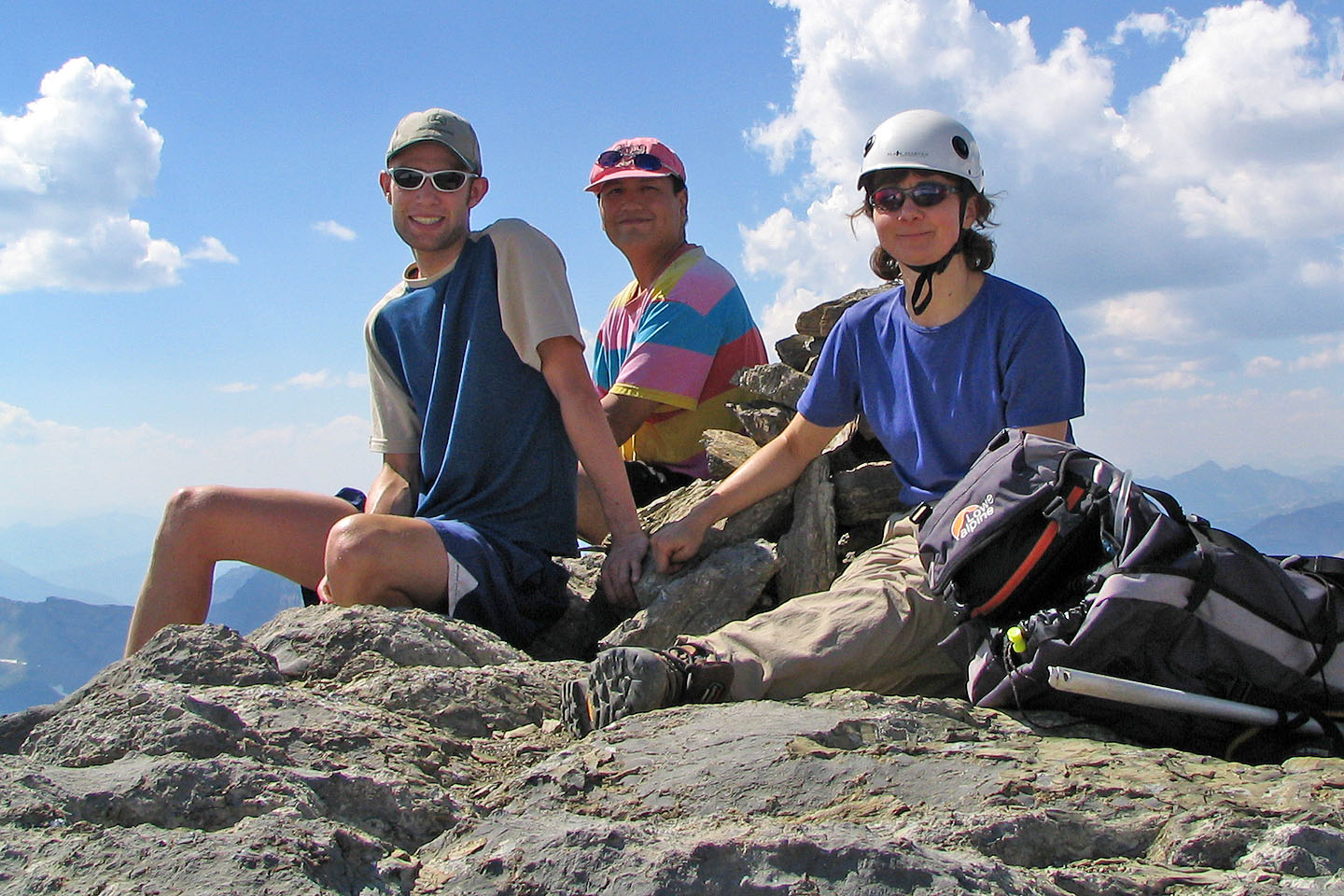 Frank, Sonny and Dinah on the summit

Heading back down to the pinnacle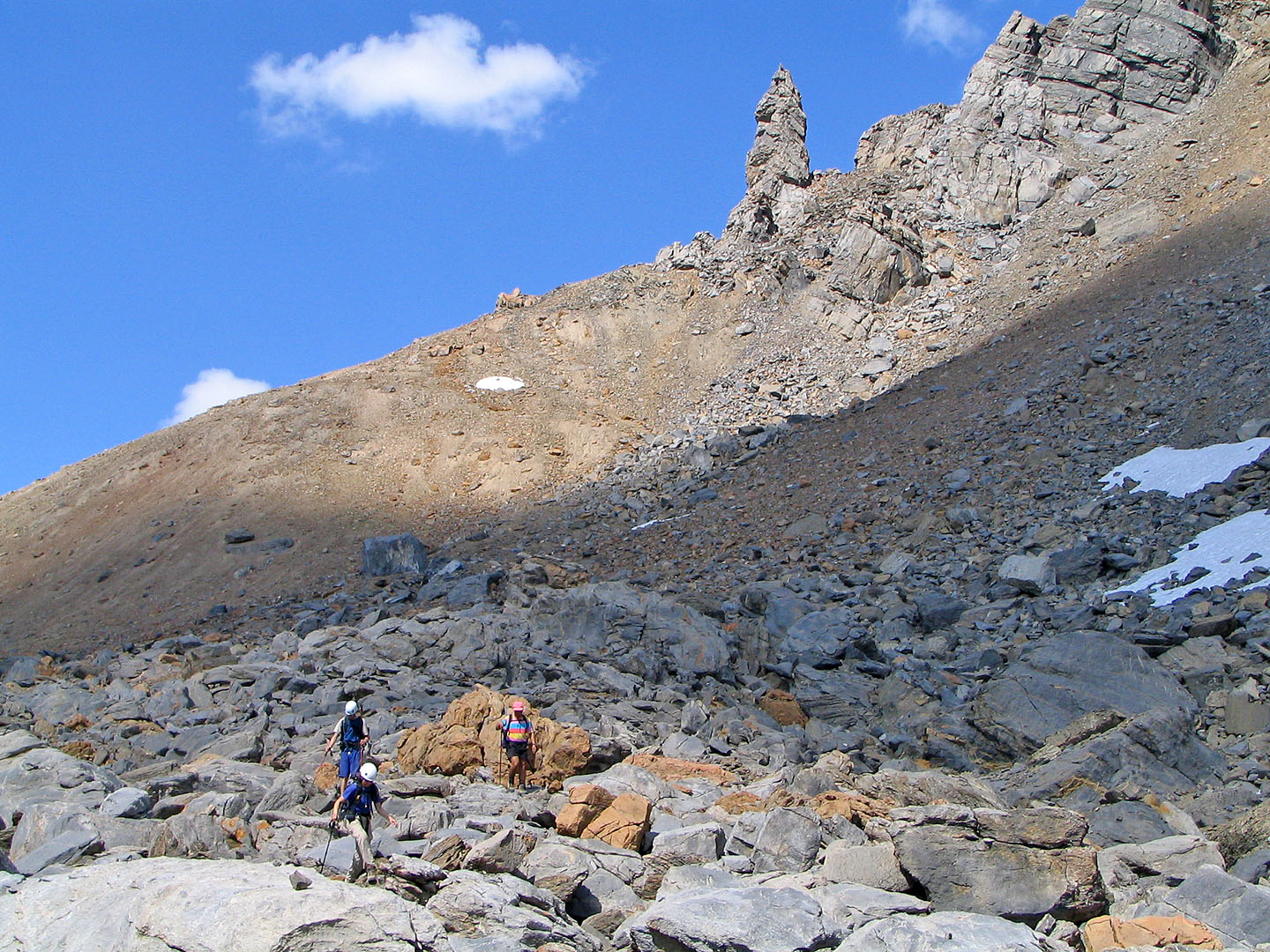 Back on the boulder field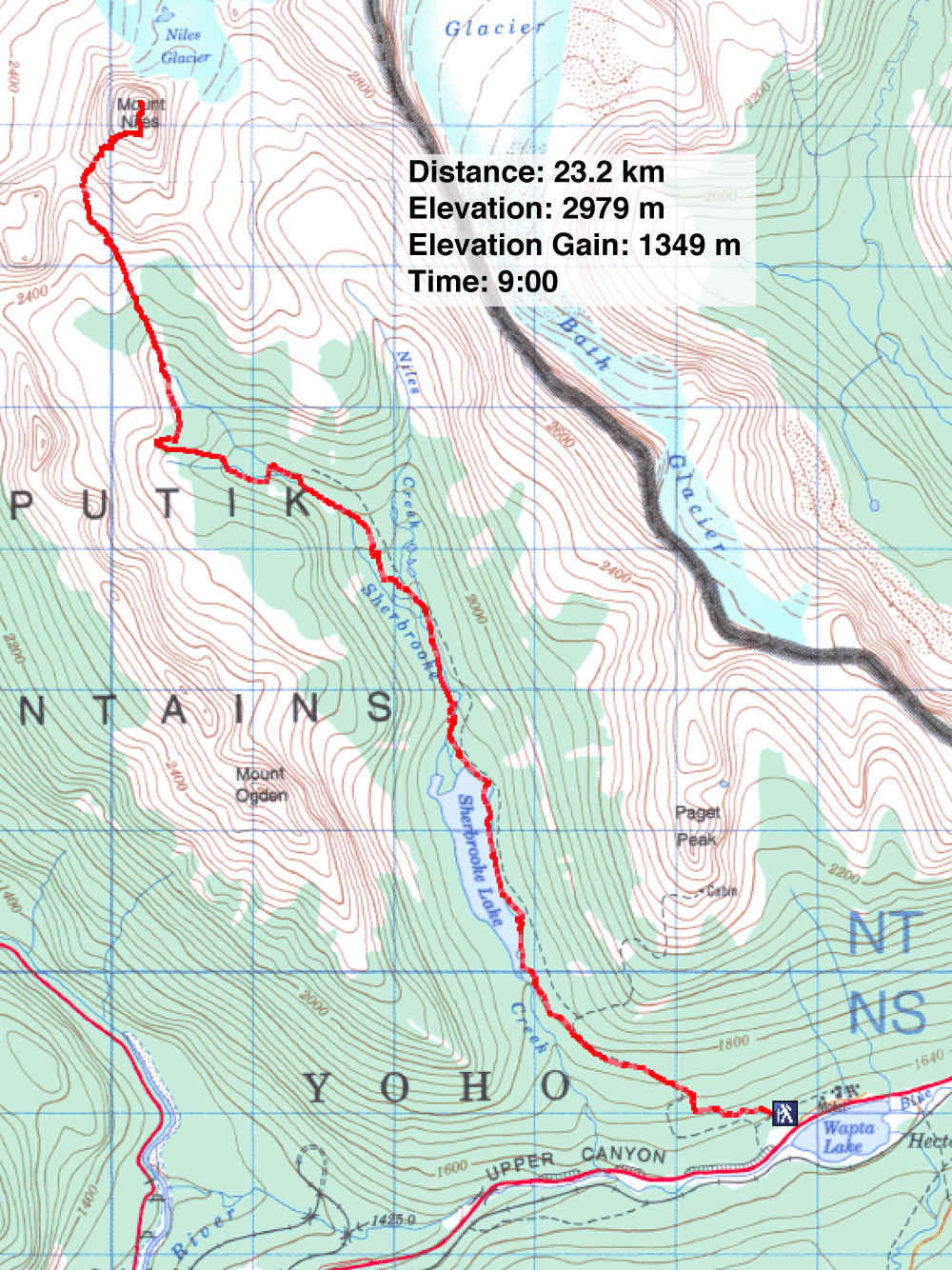 82 N/9 Hector Lake & 82 N/8 Lake Louise