Grizzly Peak
Kananaskis
September 14, 2002
After turning back from an attempt on Mount Evan-Thomas, we climbed Grizzly Peak. It's an easy hike and very short. About thirty minutes in from the trailhead, there's an interesting cave that's worth checking out.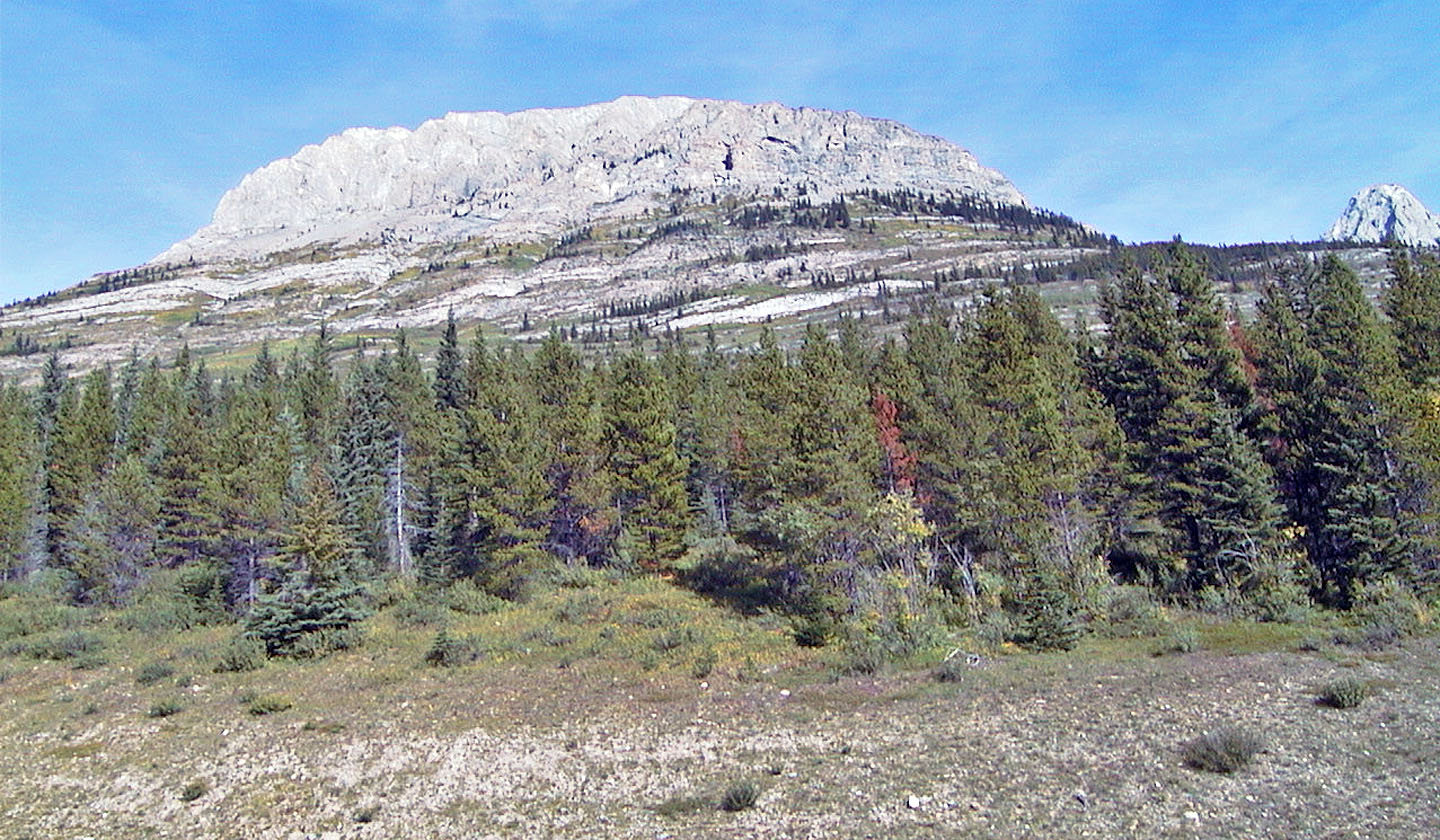 View of Grizzly Peak from the the highway.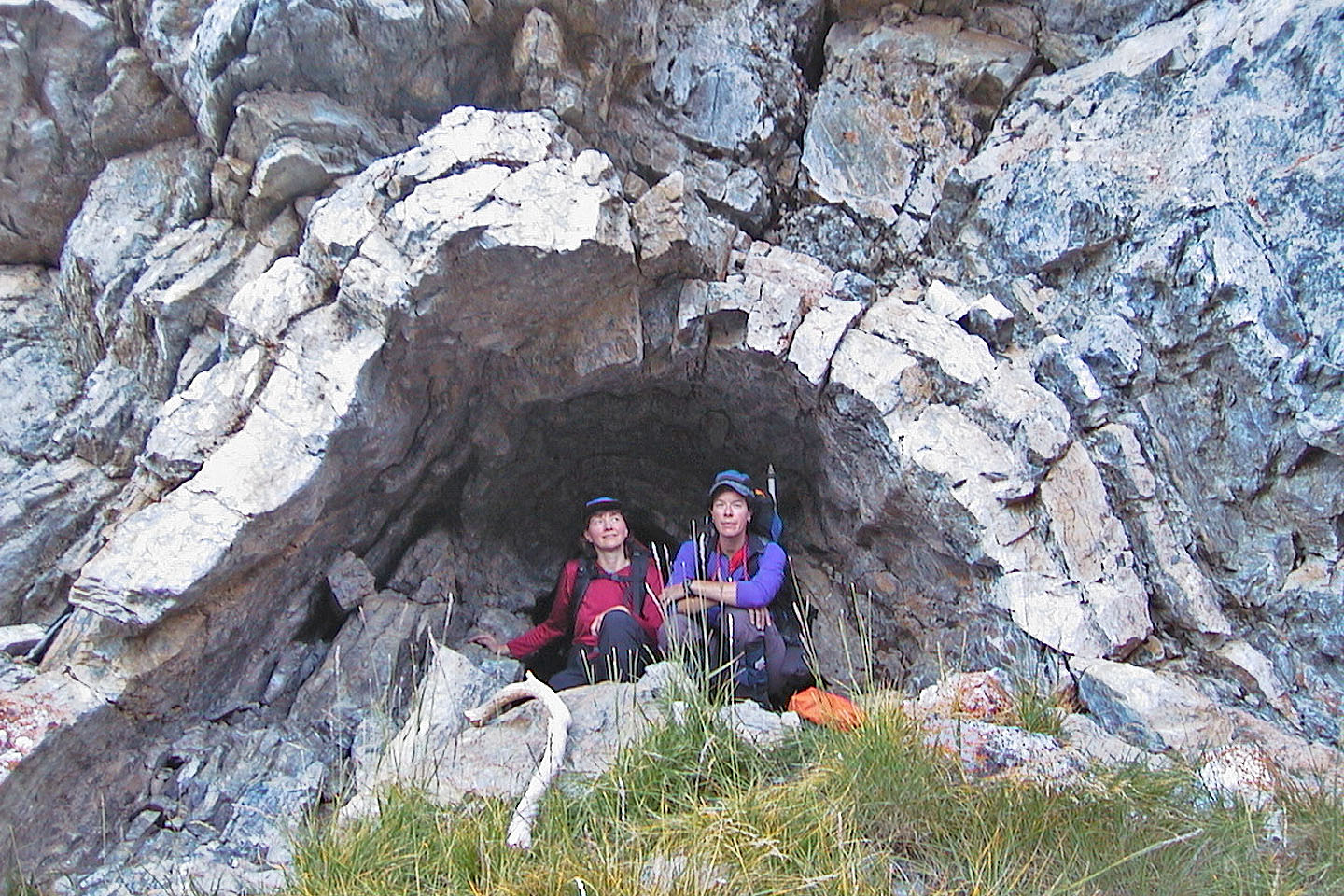 Dinah and Kari share a cave (mouse over to see inside).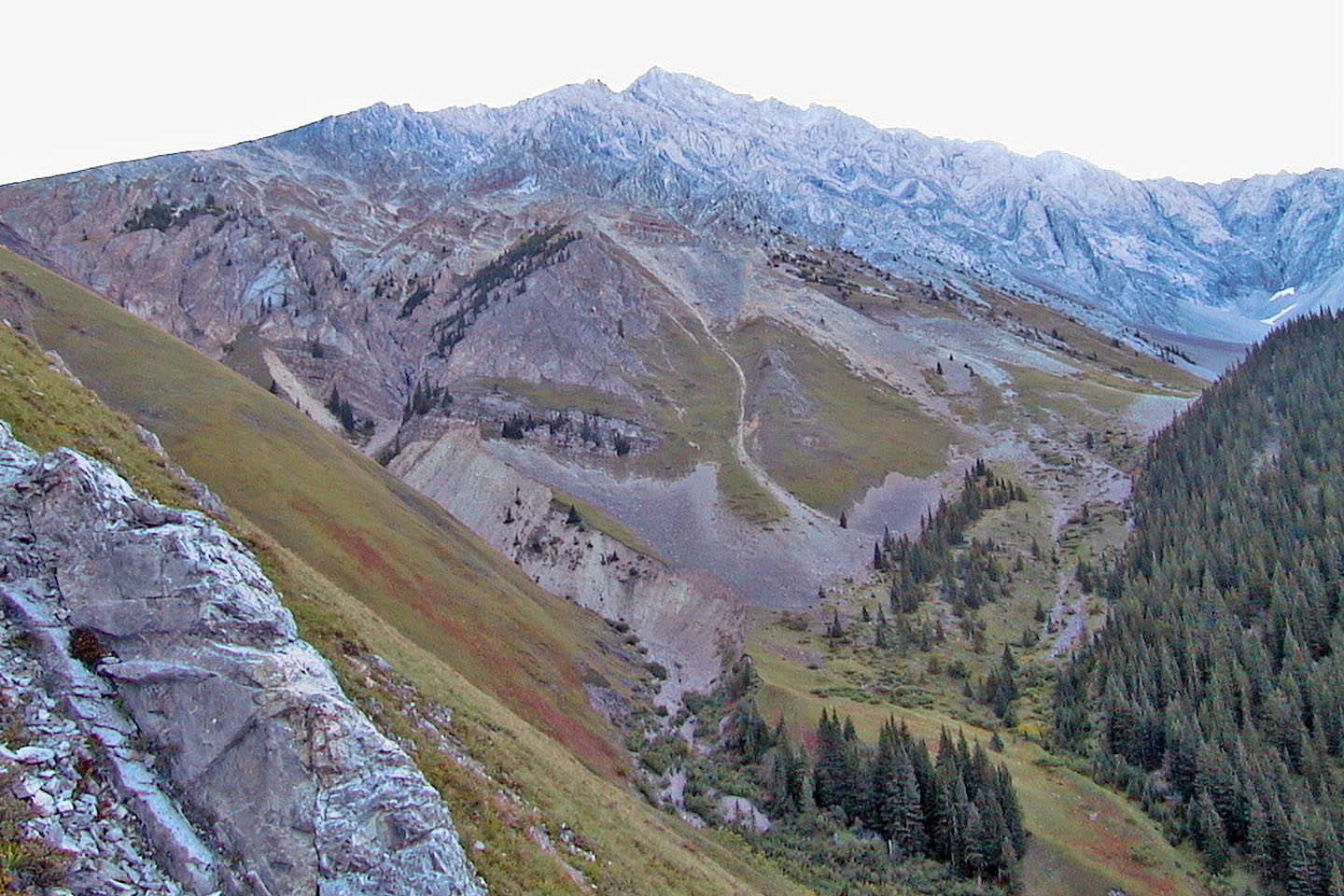 We traversed the slope until we were able to gain the saddle on the left.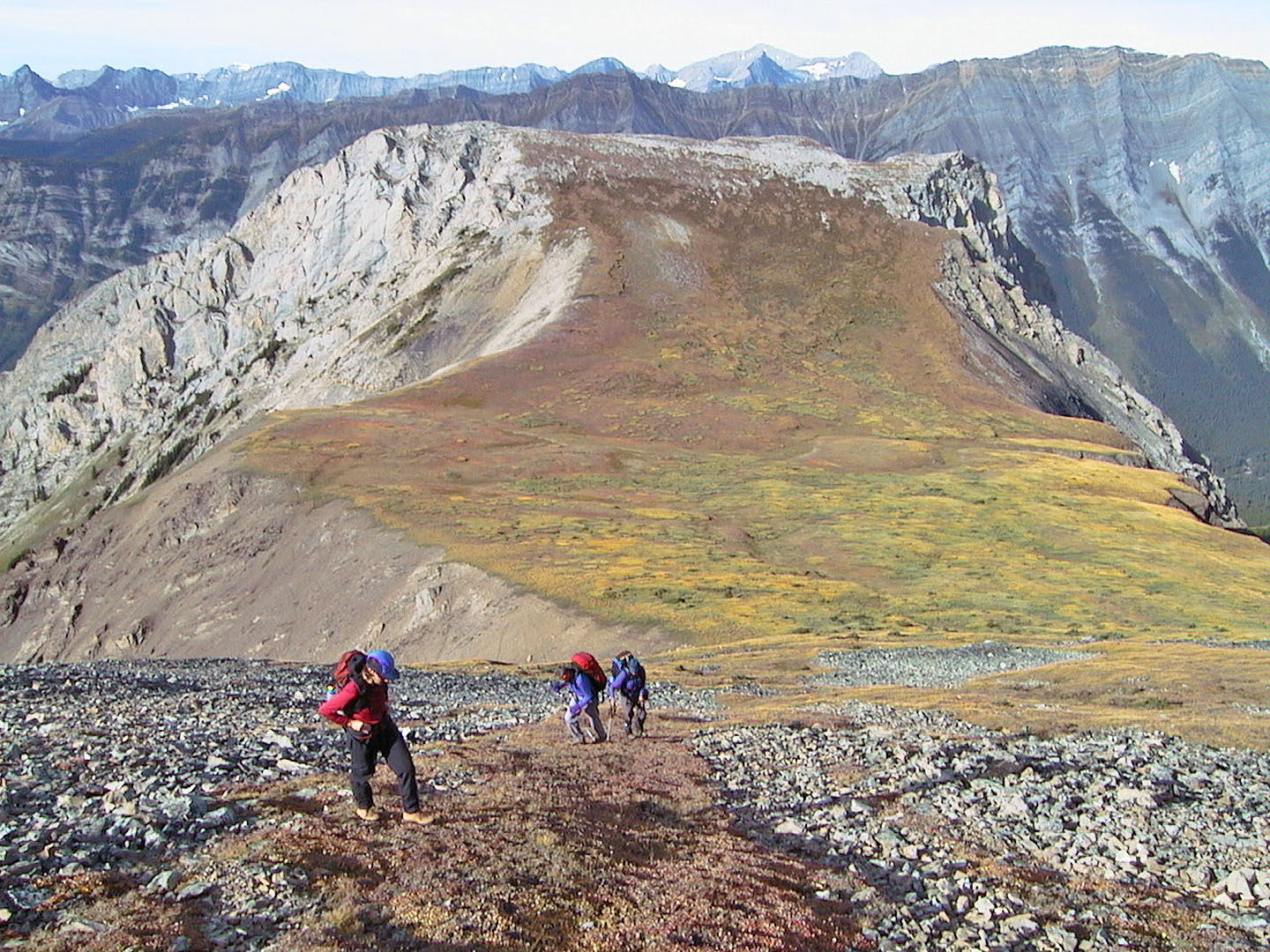 Heading up a ridge to Mount Evan-Thomas. Grizzly Peak in the background.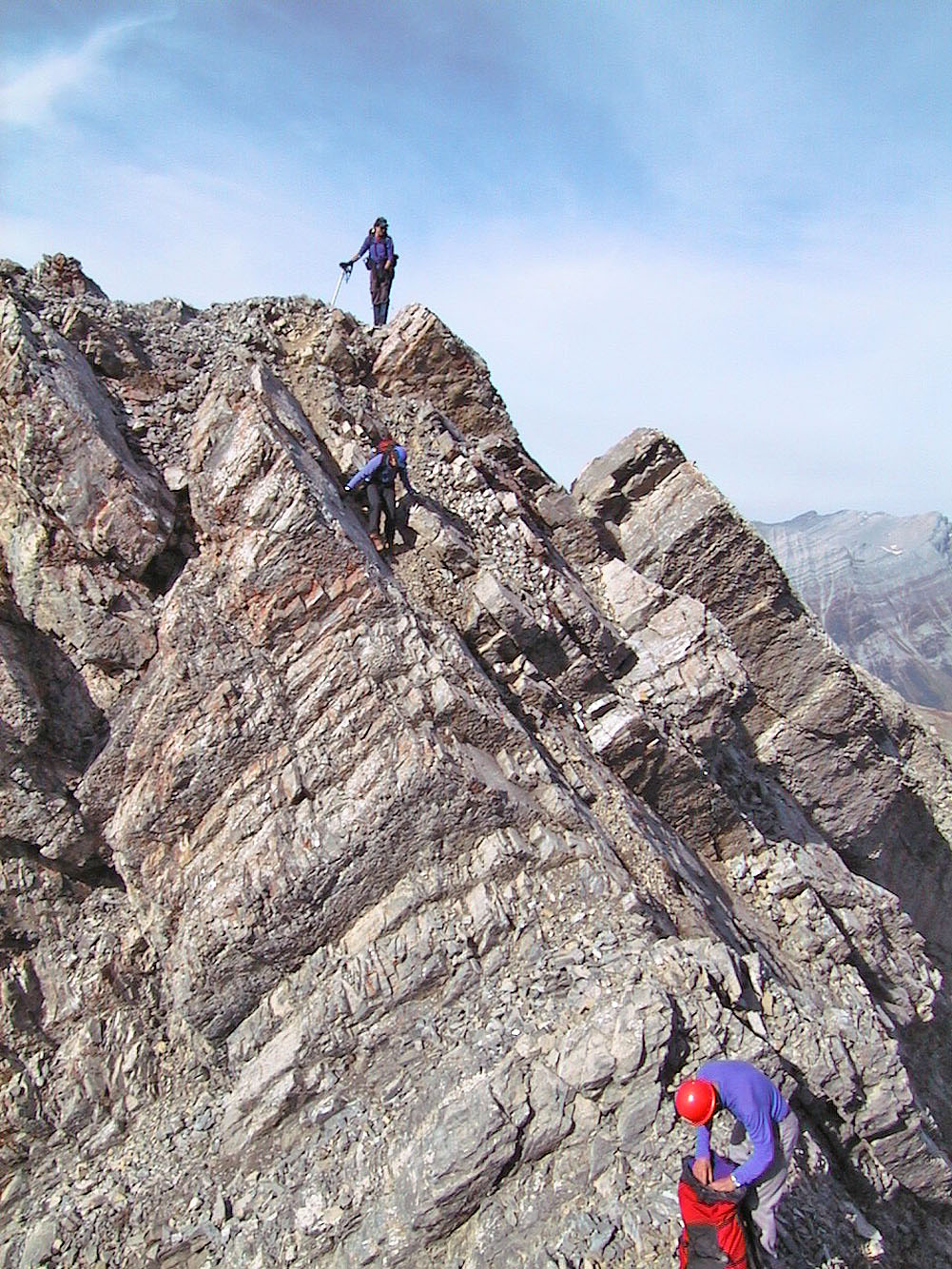 Scrambling on the ridge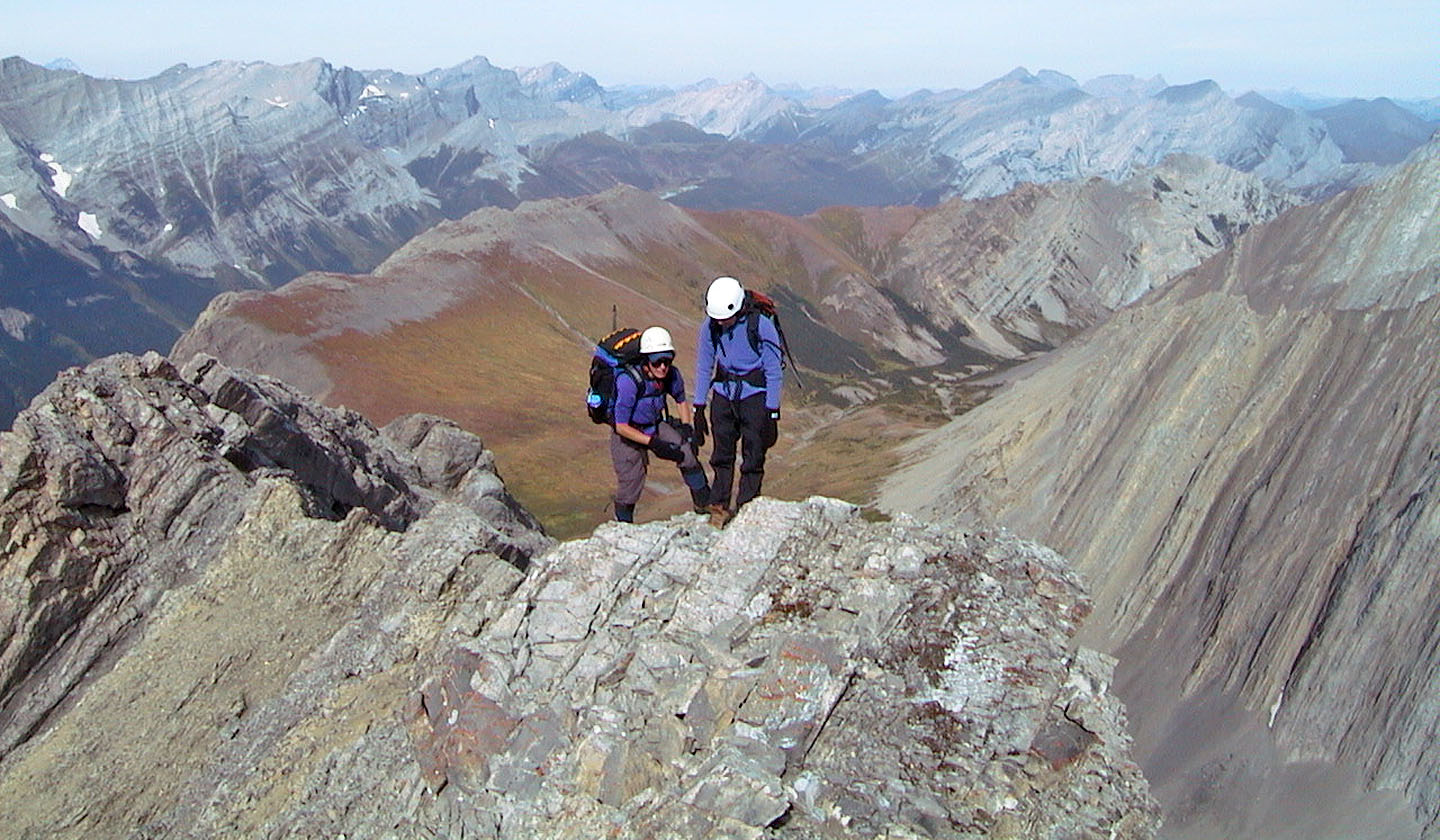 Kari and Dinah on the ridge crest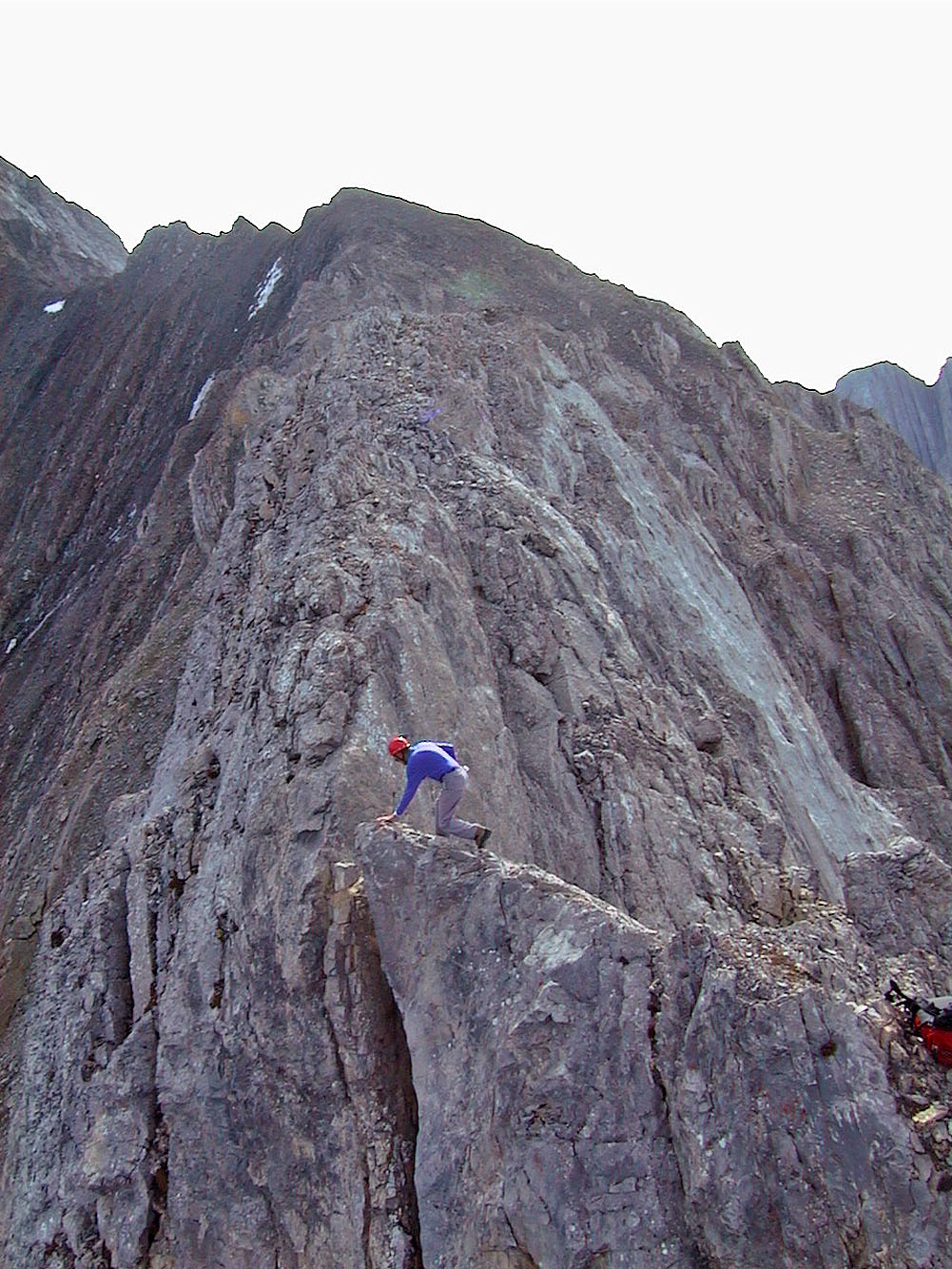 Gert looks for a way to cross a gap.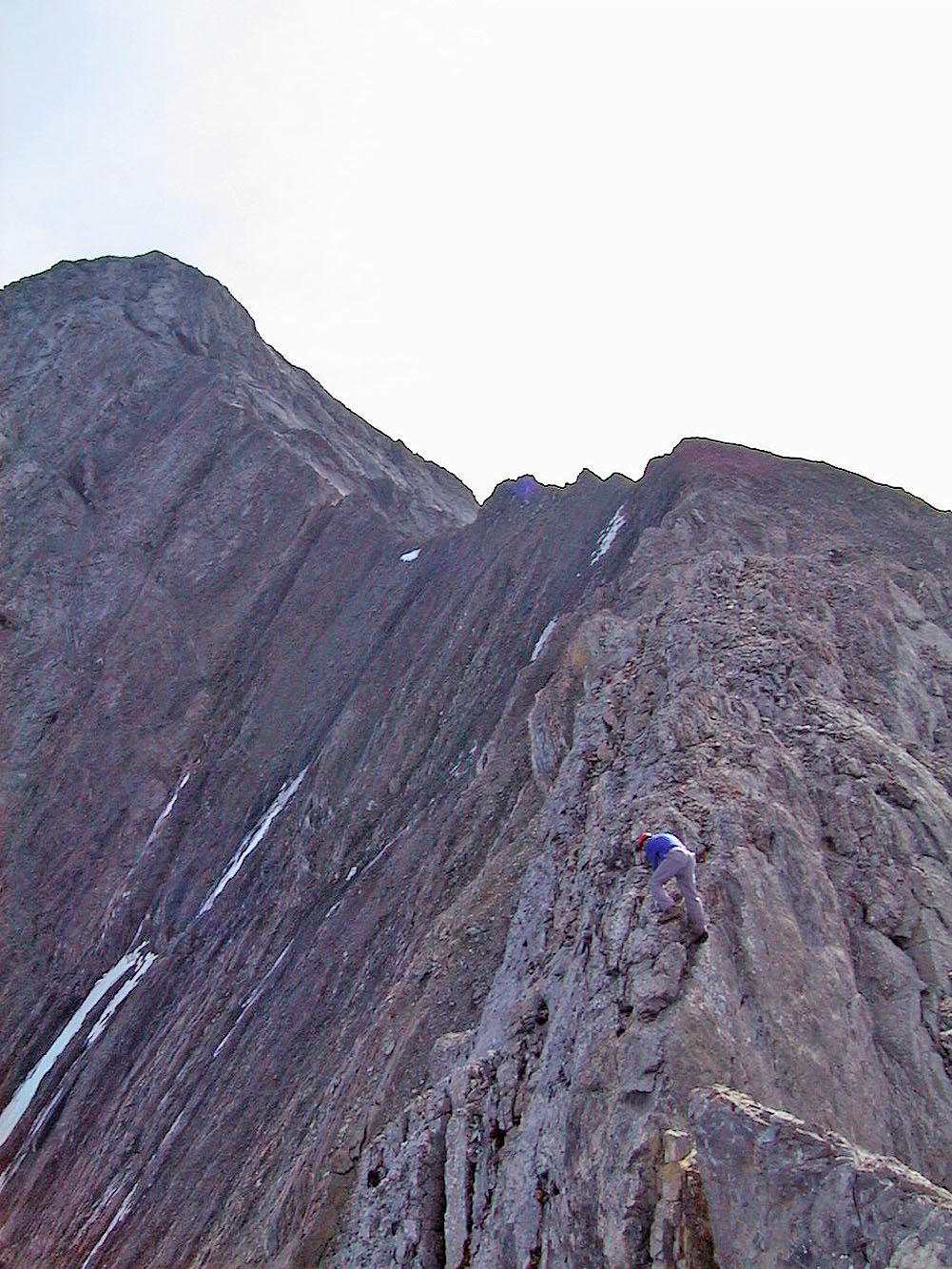 We turned around on Mount Evan-Thomas at this point.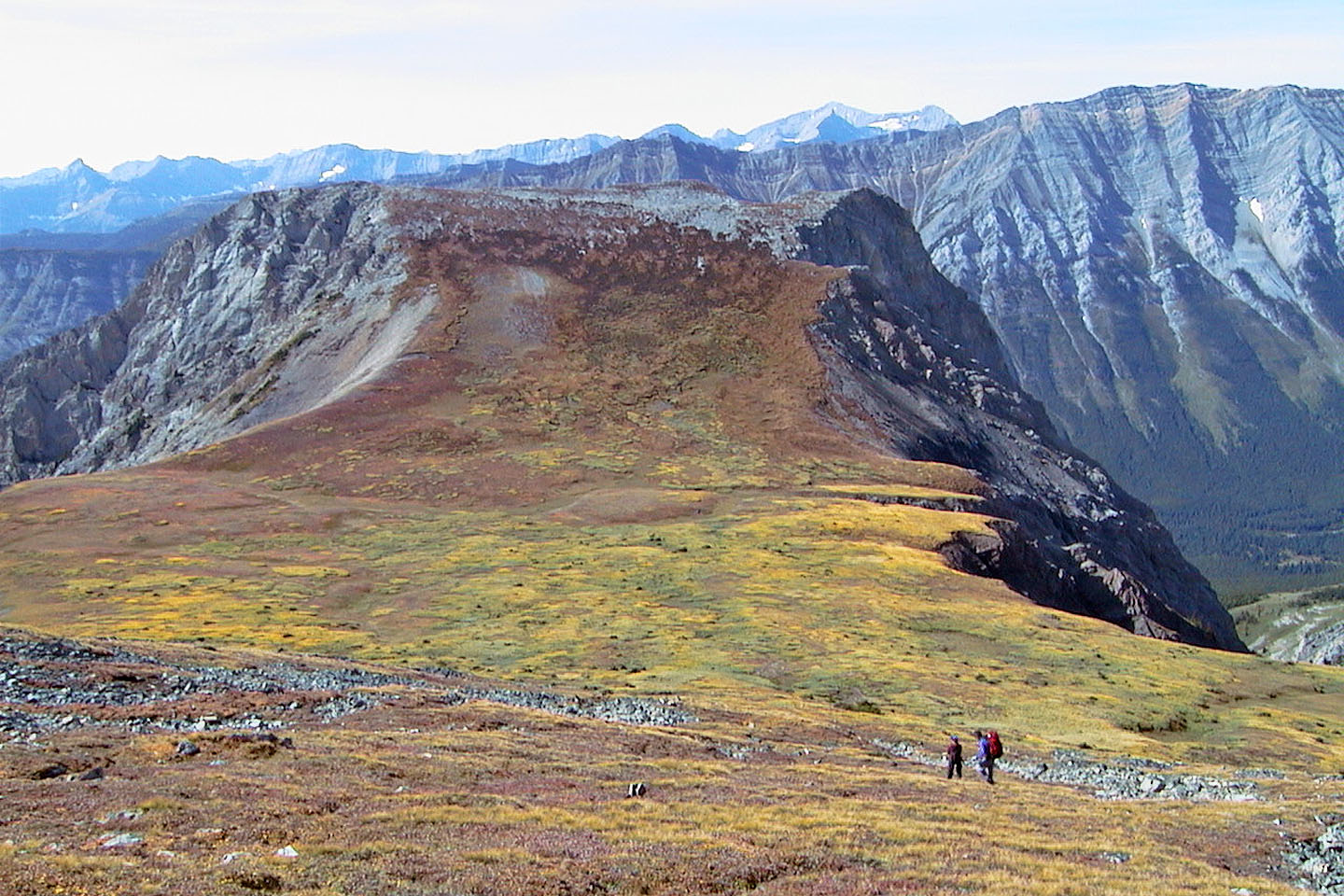 After our Mount Evan-Thomas attempt, we go on to bag Grizzly Peak.

In April 2004, we started hiking up Grizzly Creek but veered off to an area (GR324252)
northwest of the summit of Grizzly Peak. Could this couloir be a scramble route up Grizzly Peak?
There was too much snow for us to try it.


360° view from Grizzly Peak. Mount Evan-Thomas dominates the right side.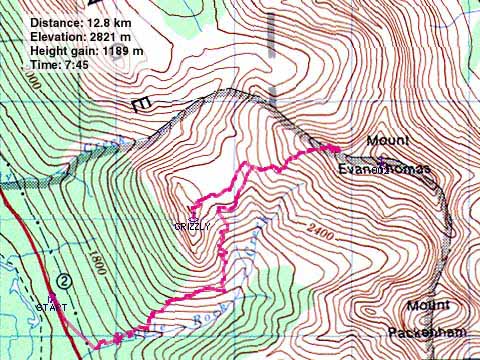 82 J/14 Spray Lakes