Copper Mountain
Banff
August 12, 2004
If you're able to make sense of the instructions in the Scrambles book then you won't become lost and you'll be treated to an uninspiring ascent. Mostly we encountered open slopes that extended all the way to the top. We didn't run into any scree. Other than starting up the huge suggested avalanche slope as suggested, we had little idea where we were or which way to go at any given time. Much of the slope seemed to be a maze of gullies and ridges. It was hard to tell where we were, but we just kept climbing up. Nonetheless, we encountered no difficulties and returned the same way. Our route, I believe, was similar to the route posted on Summitpost, described as the easiest.
We recognized none of the landmarks that Alan Kane describes in his book including the pinnacle. I can't be sure that our route was what Kane had in mind!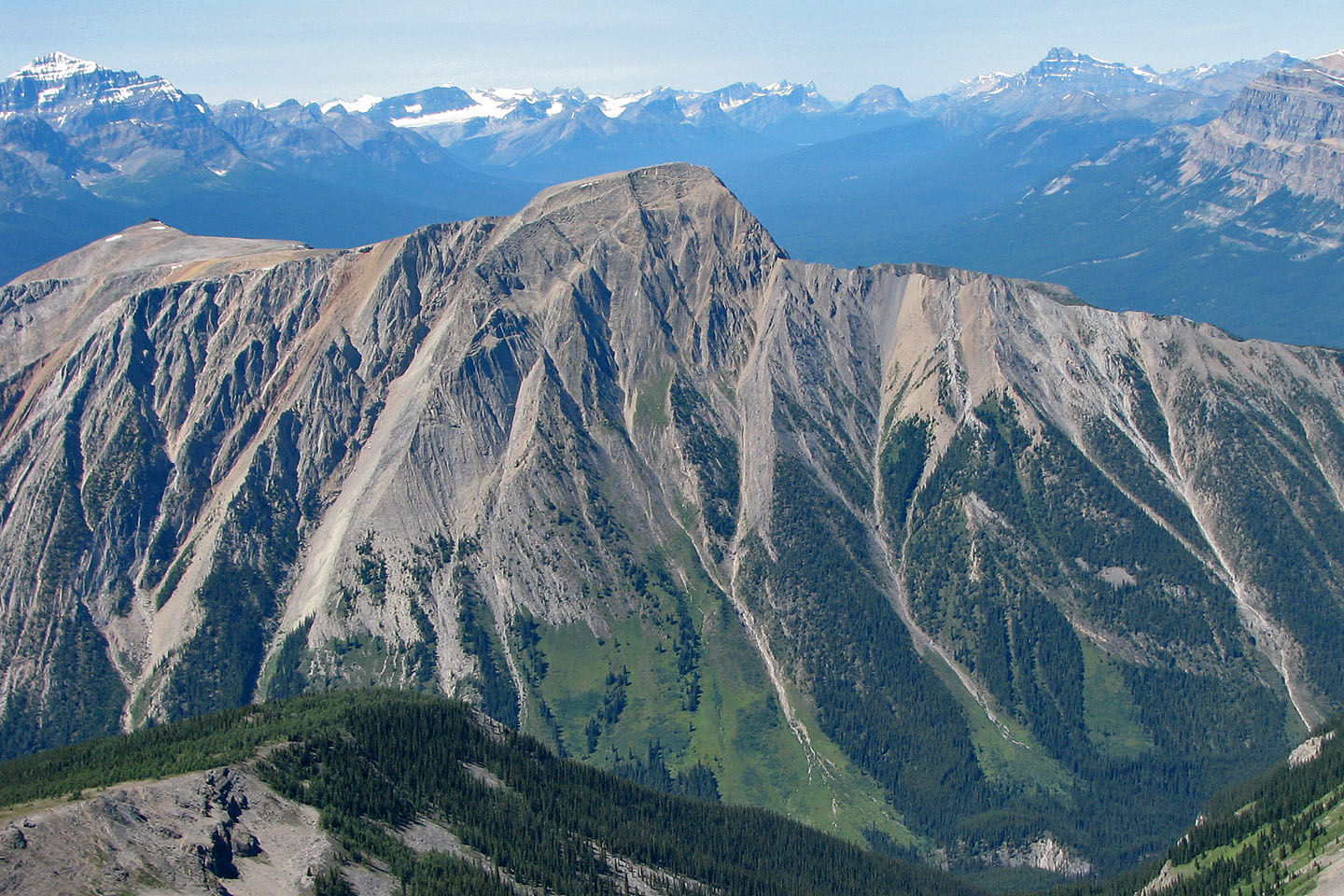 Our approximate route as seen from Mount Brett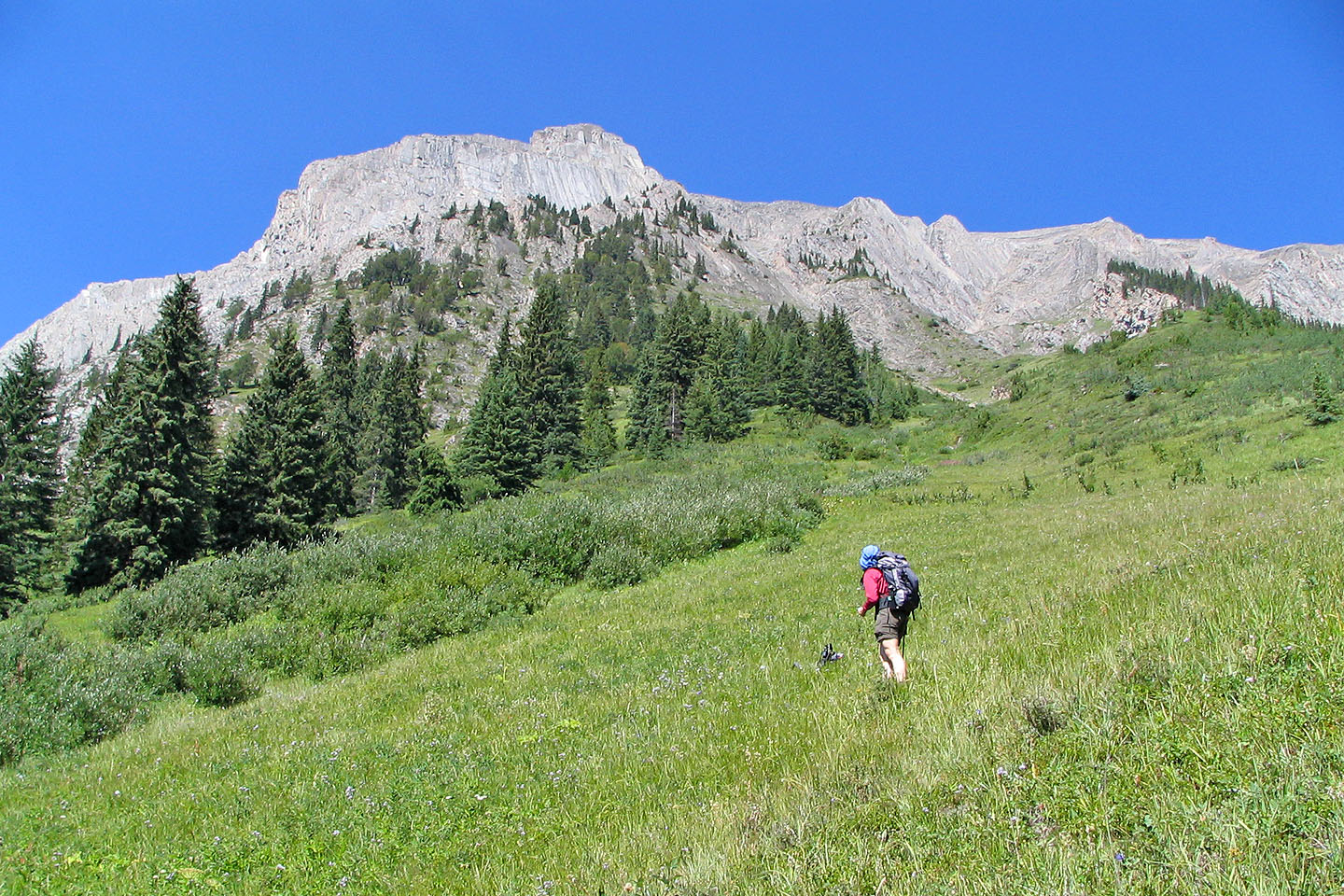 We climbed left of the strip of trees on the far right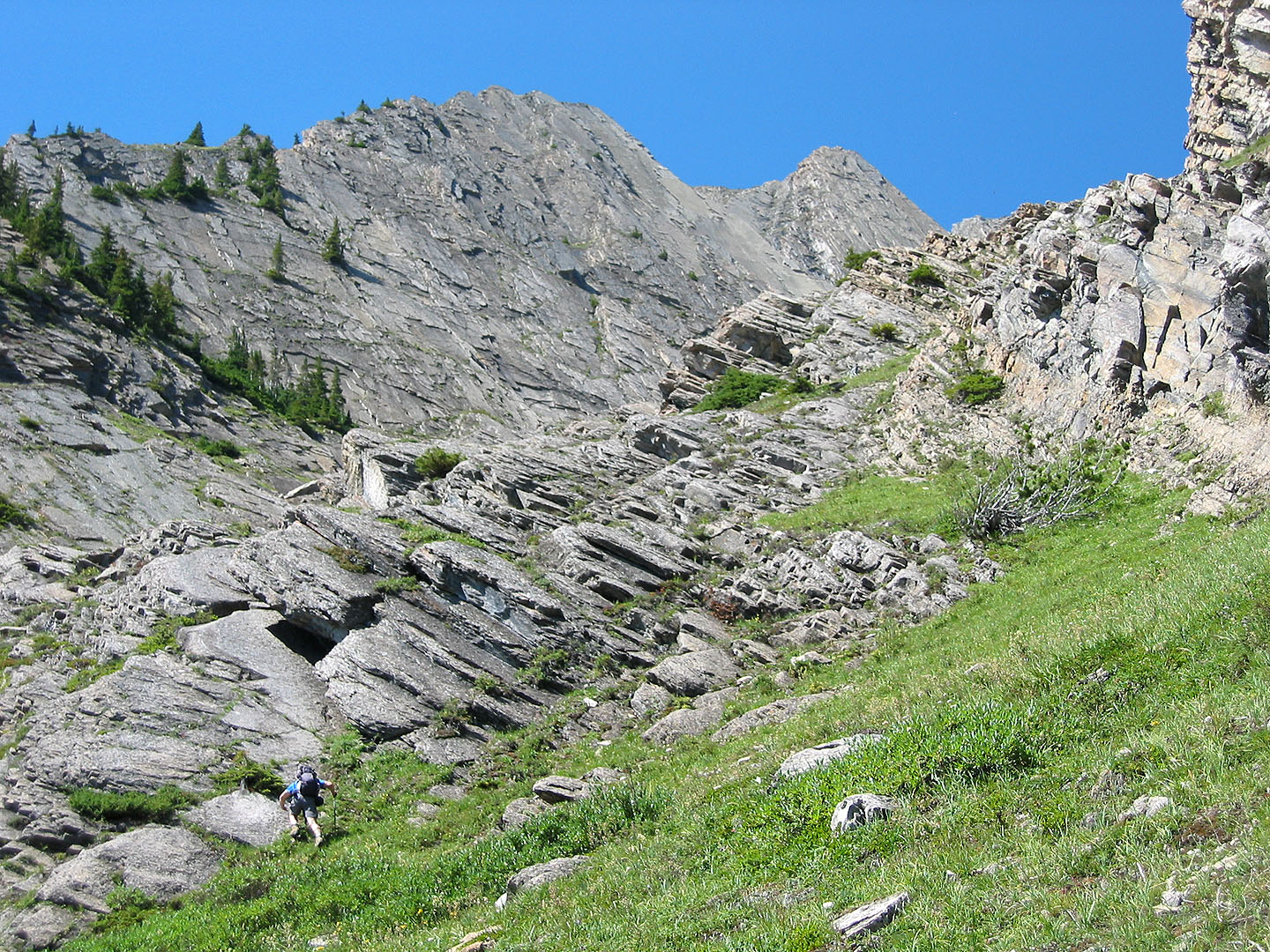 Above these rocks is another meadow (below)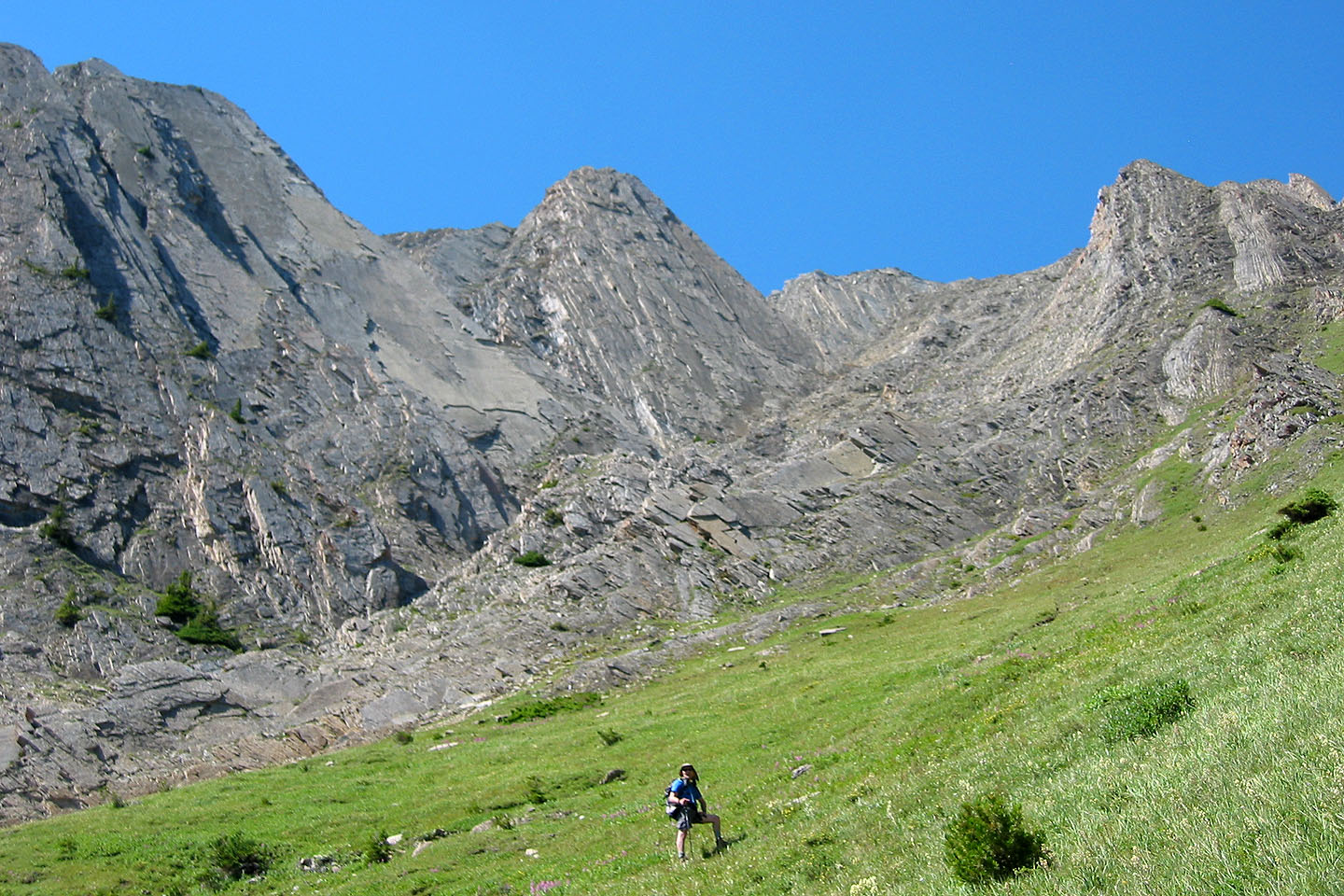 The best scenery appears on the lower slopes

We're dwarfed by the striking cliffs on our left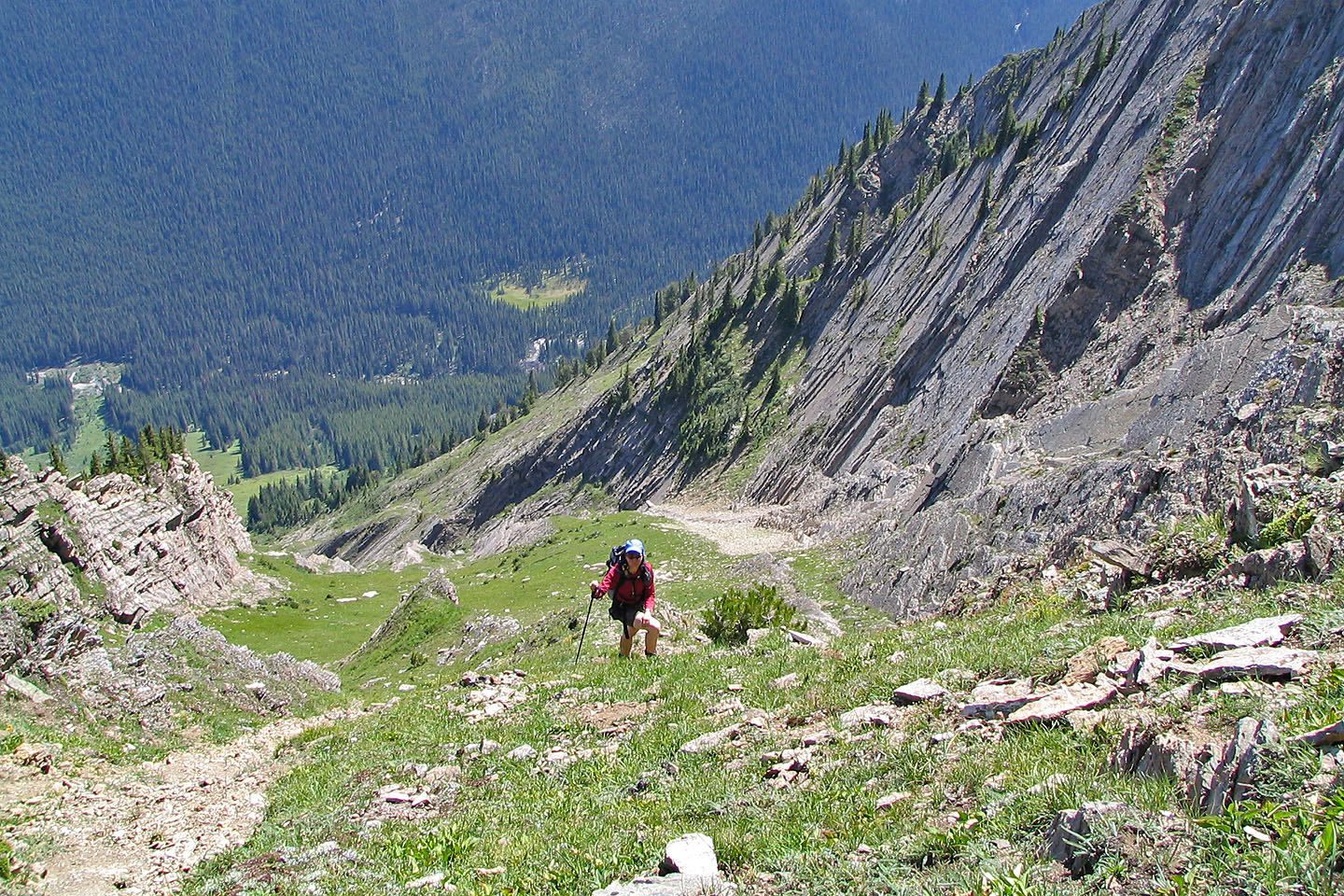 Looking back down our ascent gully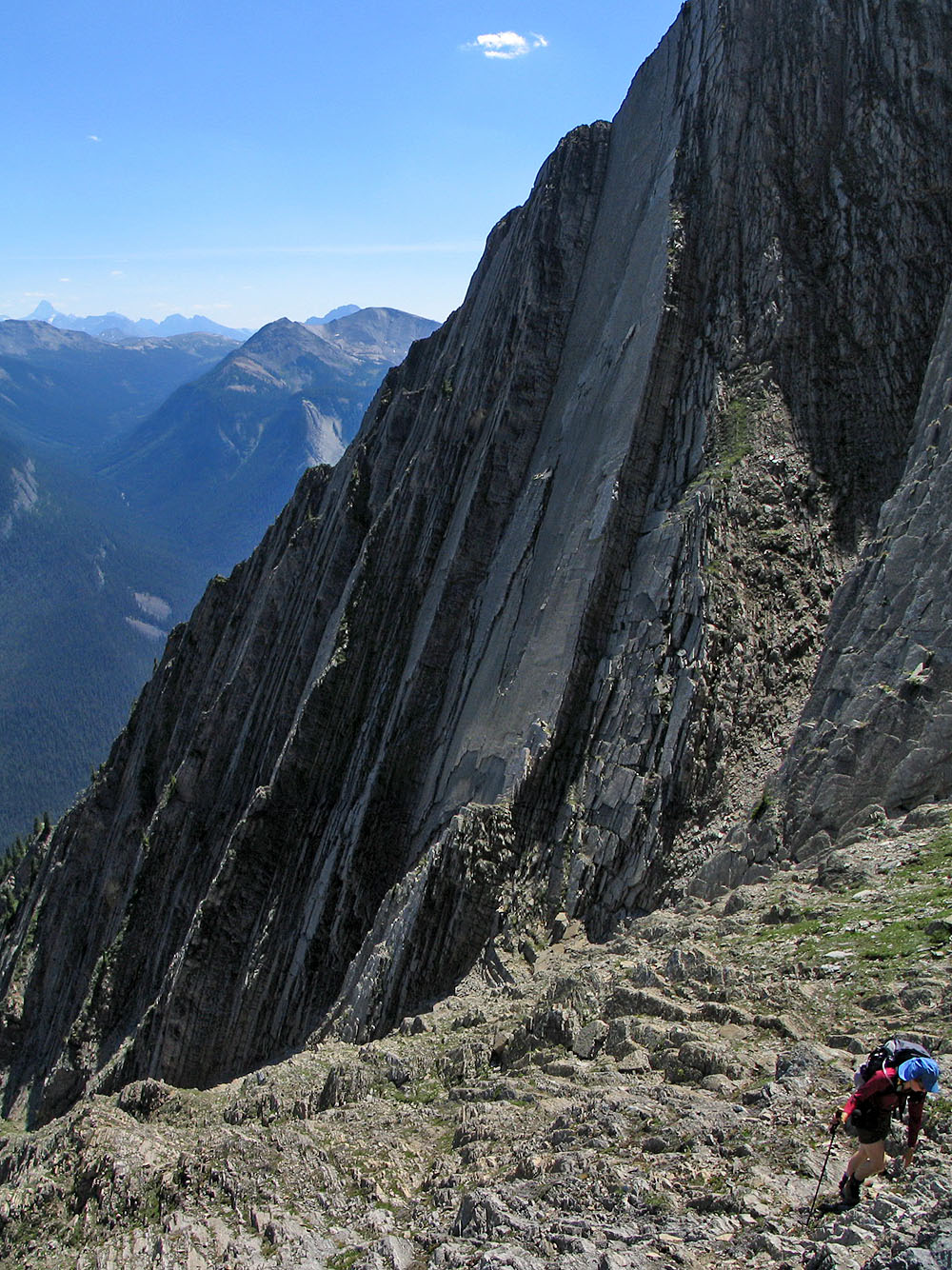 Huge vertical slabs on our left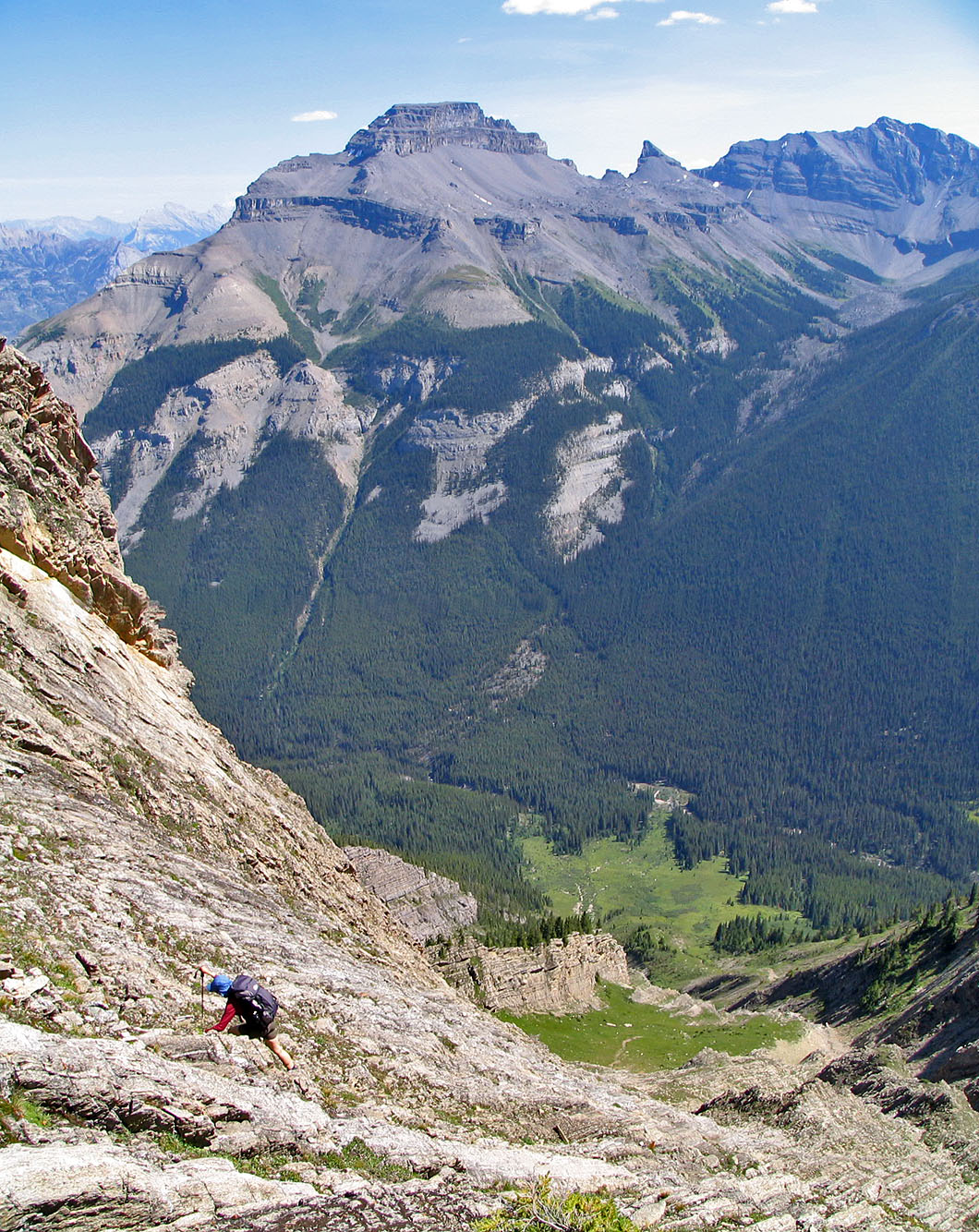 The avalanche slope with its distinctive shape at the bottom.
Pilot Mountain rises behind us.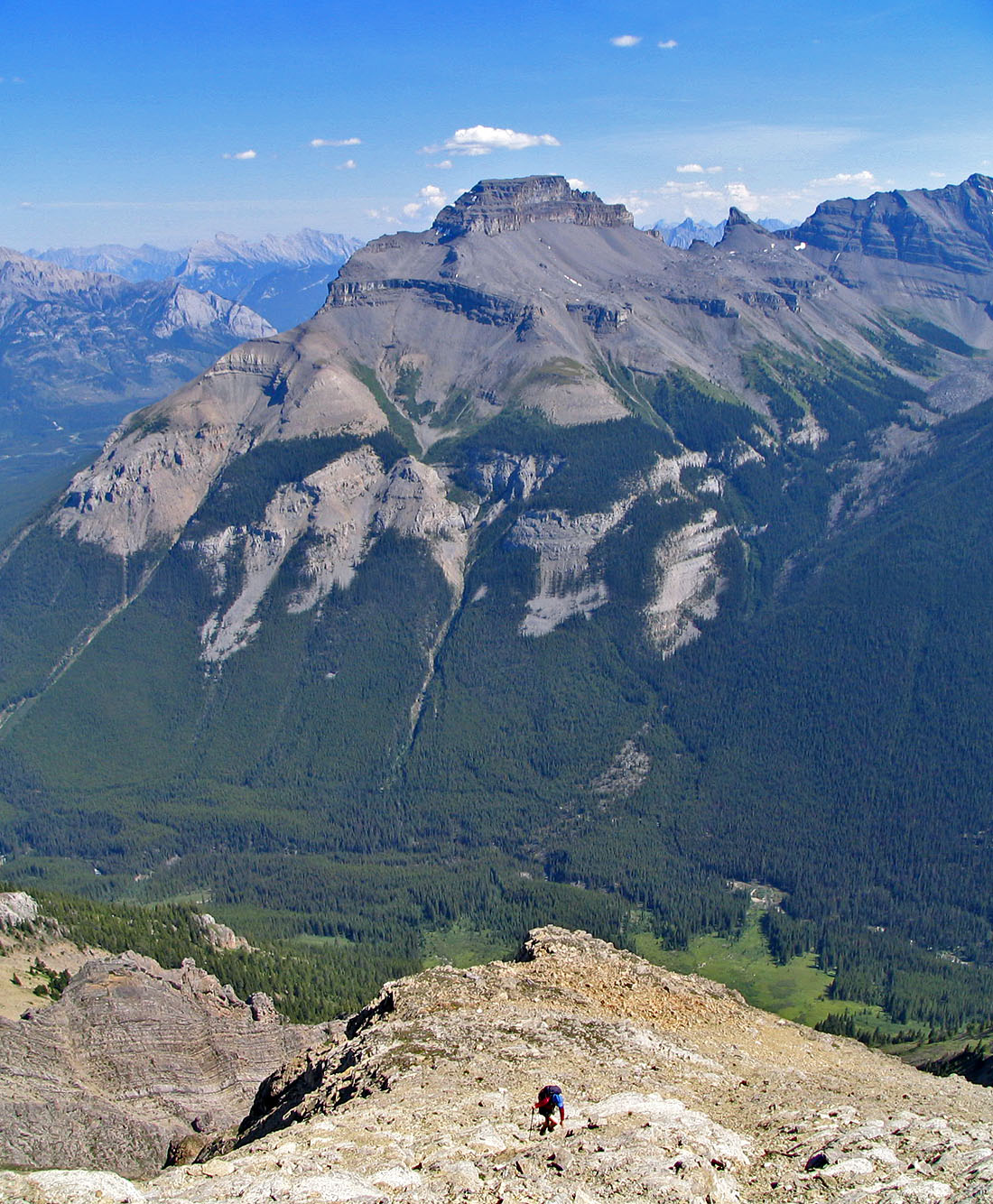 Higher up, we came to broad slopes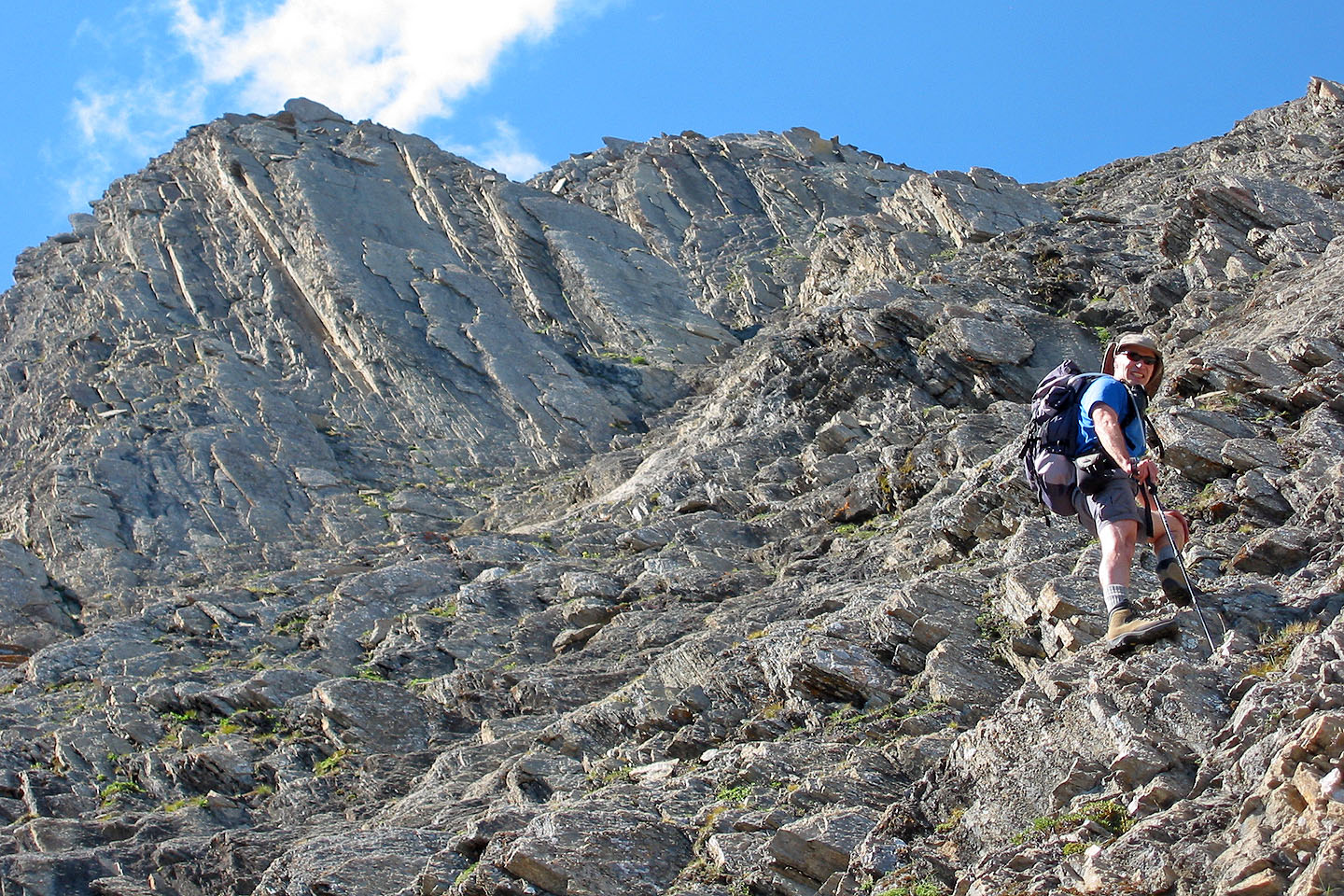 Finally the summit ridge is in sight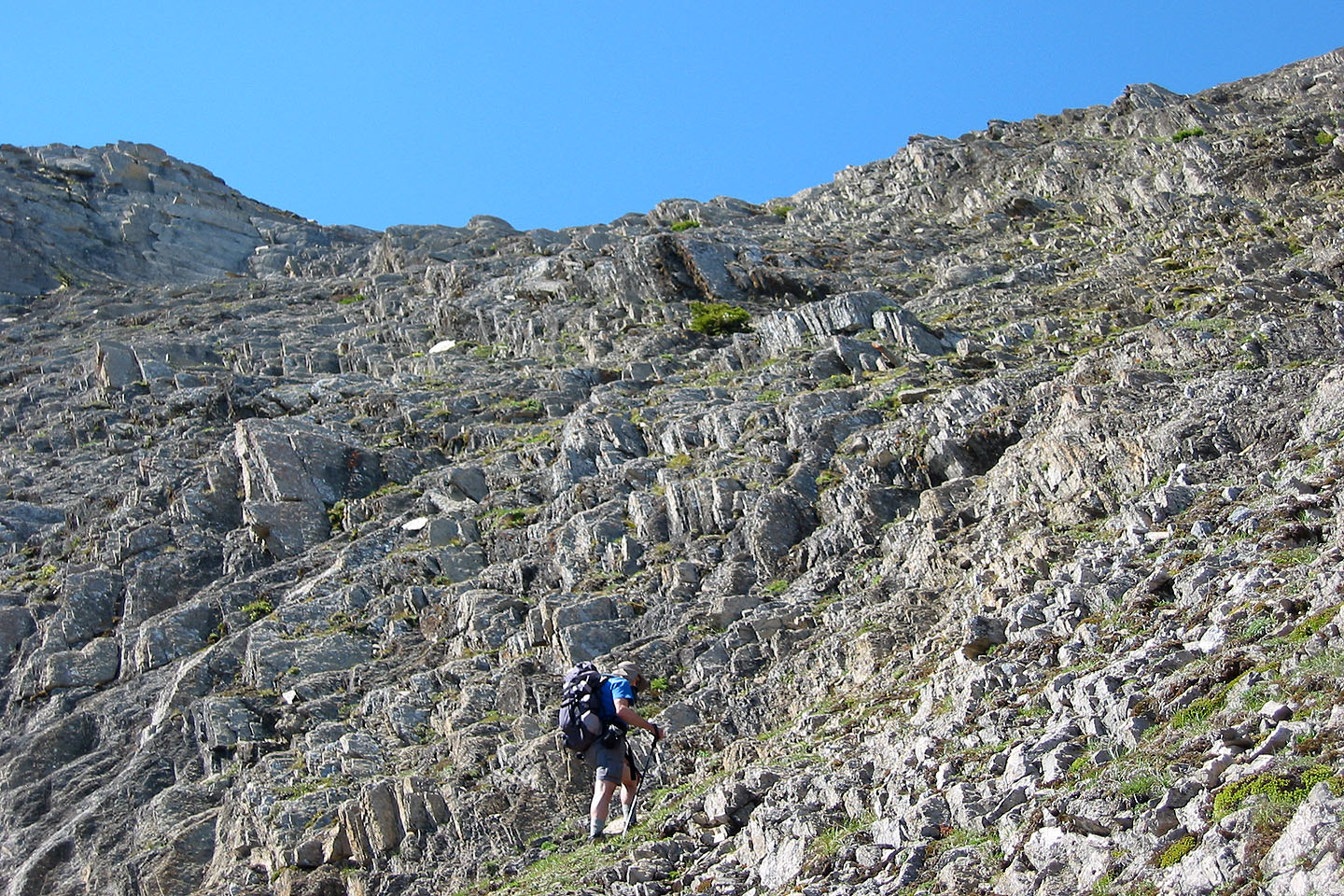 Final push to the ridge crest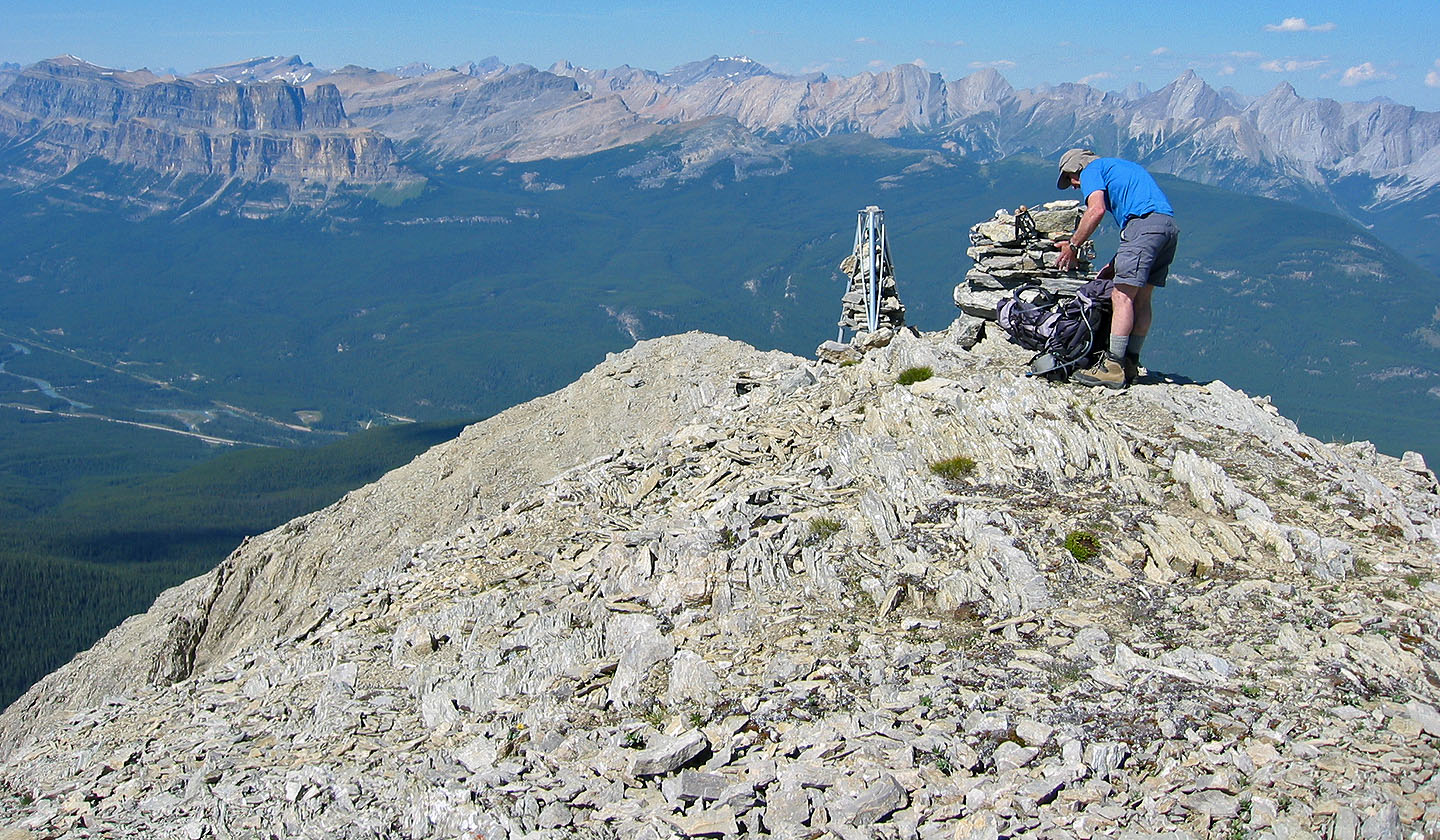 The summit cairn and a stand of sorts

Castle Mountain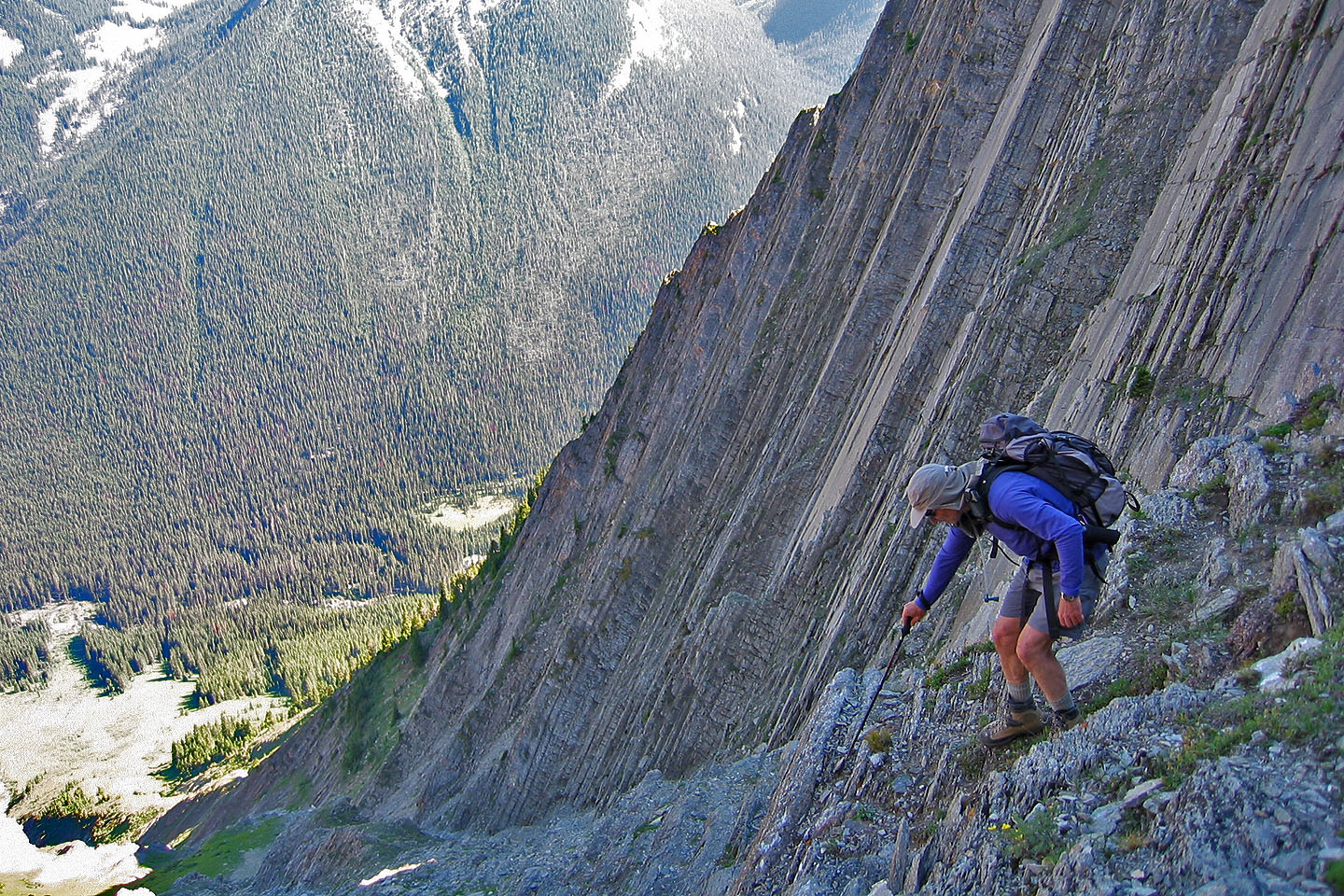 Heading back down


360° View from the top. Pilot Mountain and Mount Brett are in the centre.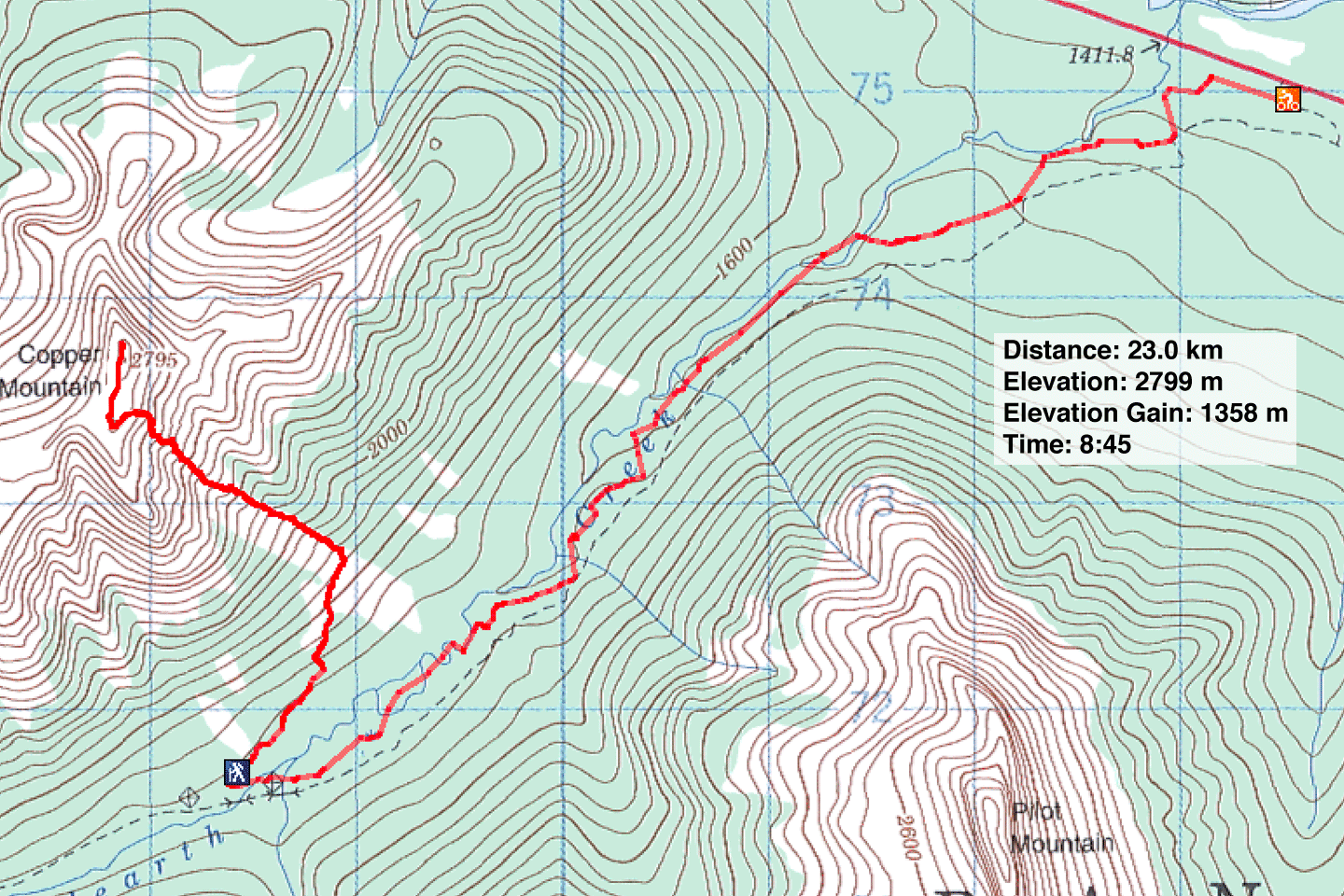 82 O/4 Banff