bobspirko.ca | Home | Canada Trips | US Trips | Hiking | Snowshoeing | MAP | About

The Vortex
Red Mountain Wilderness, Utah
April 21, 2023
Distance: 4.0 km (2.5 mi)
Cumulative Elevation Gain: 159 m (522 ft)
The Vortex is the rare hike where the journey is as fascinating as the destination. Treading mostly on bright sandstone, the short hike packs in a lot of amazing scenery.
The drive to the trailhead includes a stretch of dirt road which may not be suitable for all vehicles depending on conditions. From the parking lot, Dinah and I took the trail down to a wash. After crossing the wash, we followed tracks in the sand while winding through bushes and low hills to come to a huge expanse of gently undulating sandstone. Here's where the hike became interesting. The rock holds no trail, of course, and you can't count on spotting small cairns marking the way. We relied on a GPX track.
After passing a sandstone basin on our right, we continued straight ahead to a small valley. Here among the bushes, we followed tracks in the sand before again stepping onto slickrock. We climbed to a saddle and turned sharply right. Ahead, red sandstone ridges hid The Vortex. We crossed the ridges to find a deep pit with steep walls: The Vortex. We took photos and headed back.
On our return, we encountered people who didn't know where to find The Vortex. This is one hike that requires careful consideration before you go.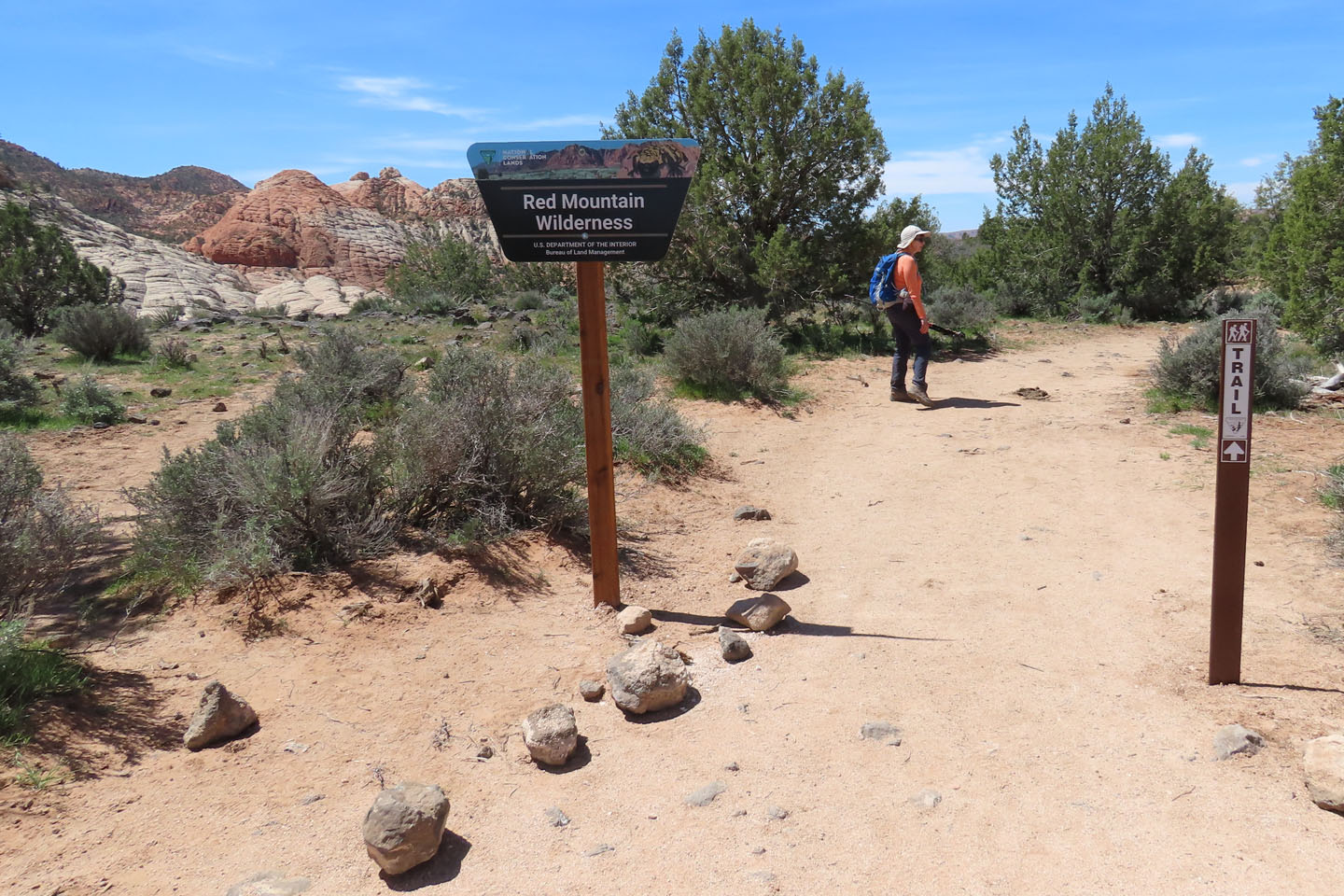 Starting up the trail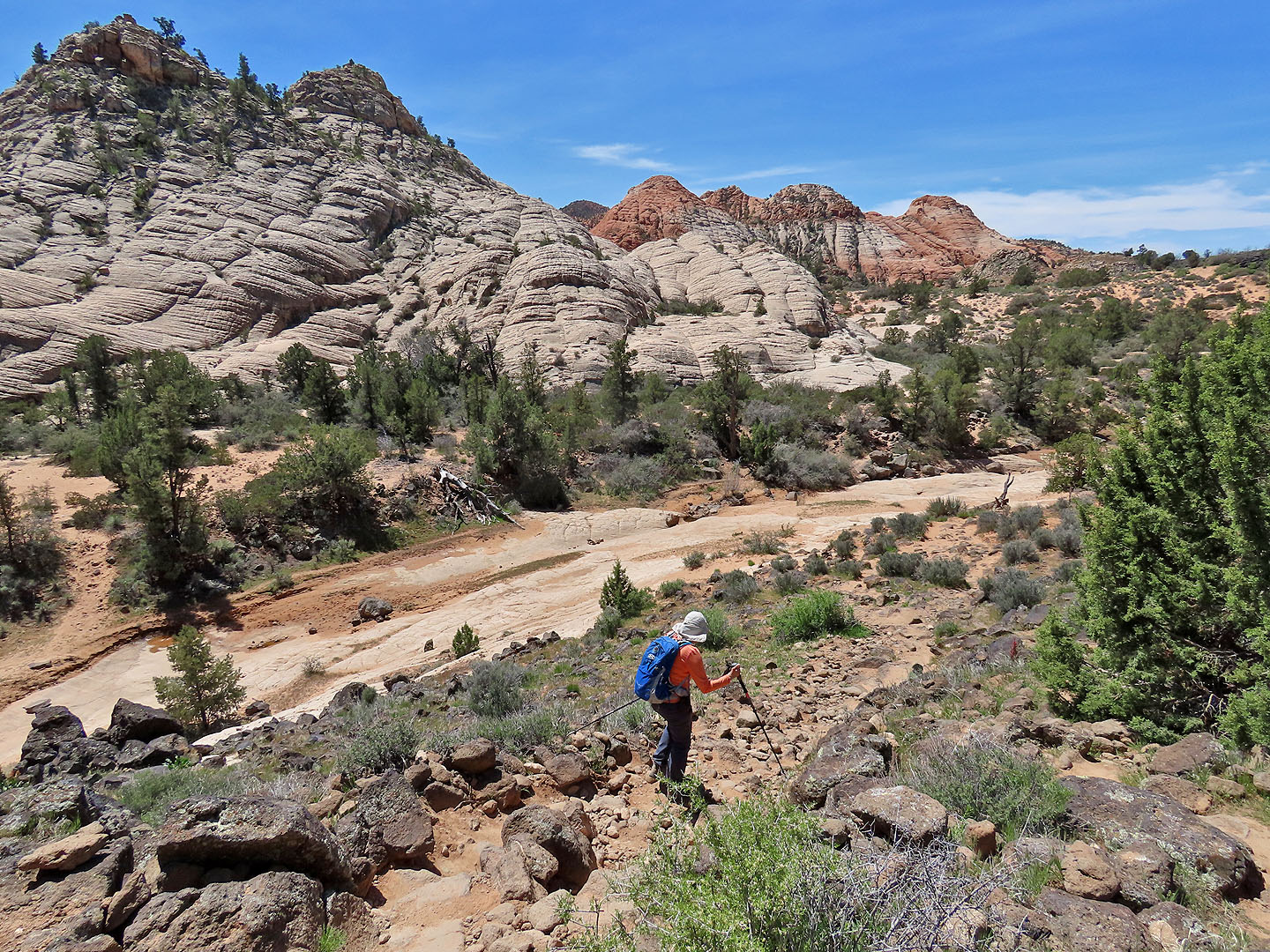 The trail soon drops down to a wash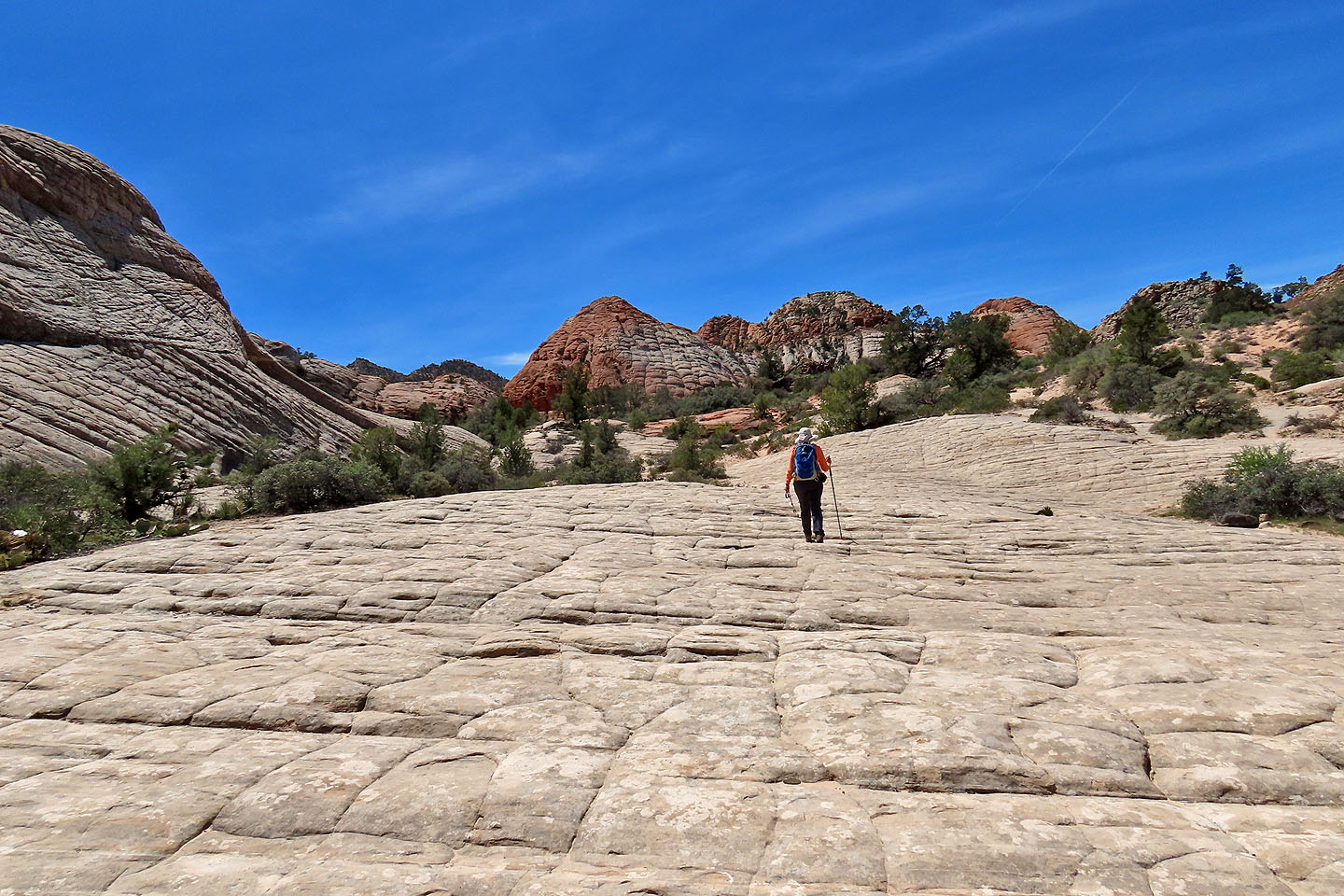 After the wash, the trail crosses the first sandstone section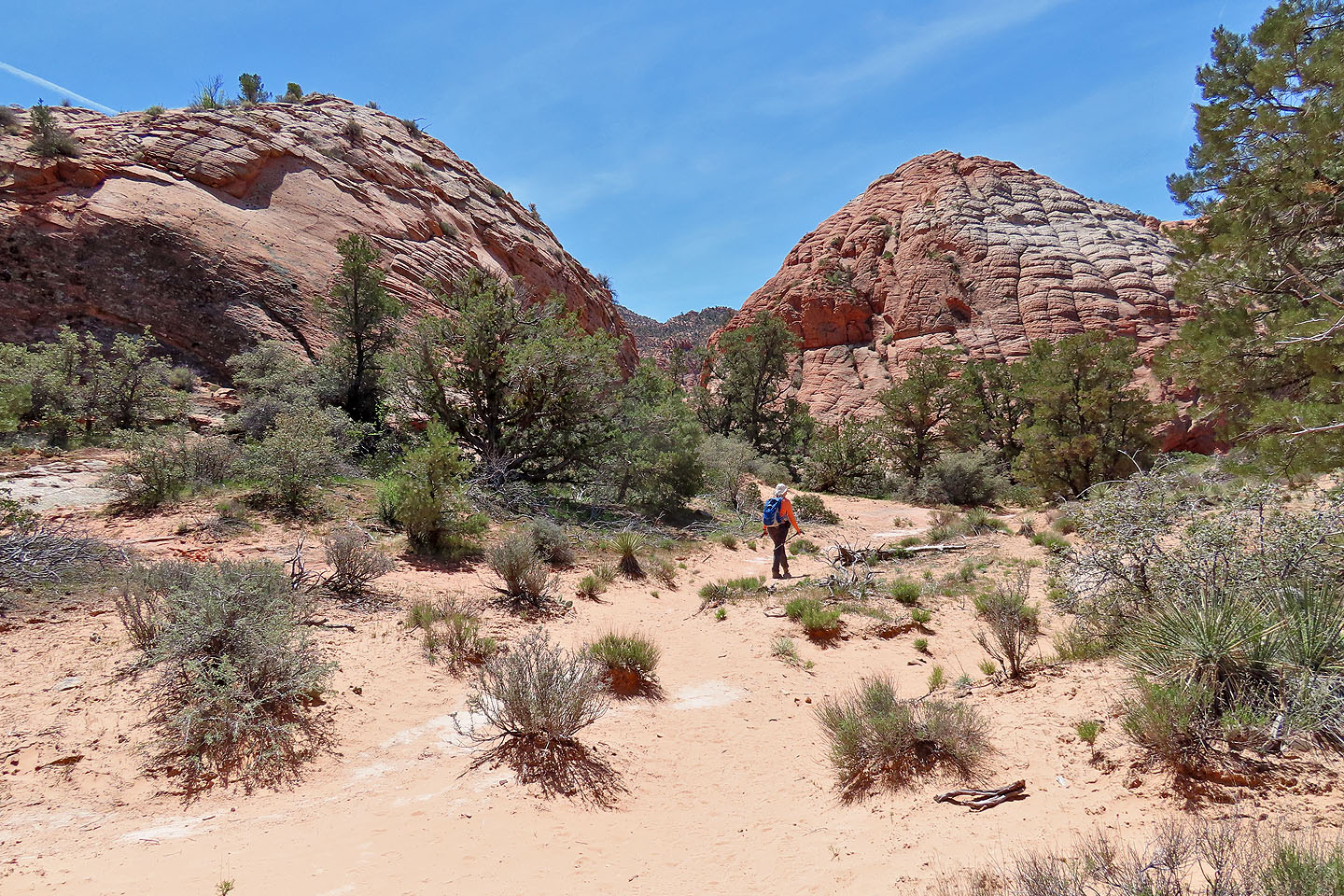 We followed tracks in the sand leading to the gap between two hills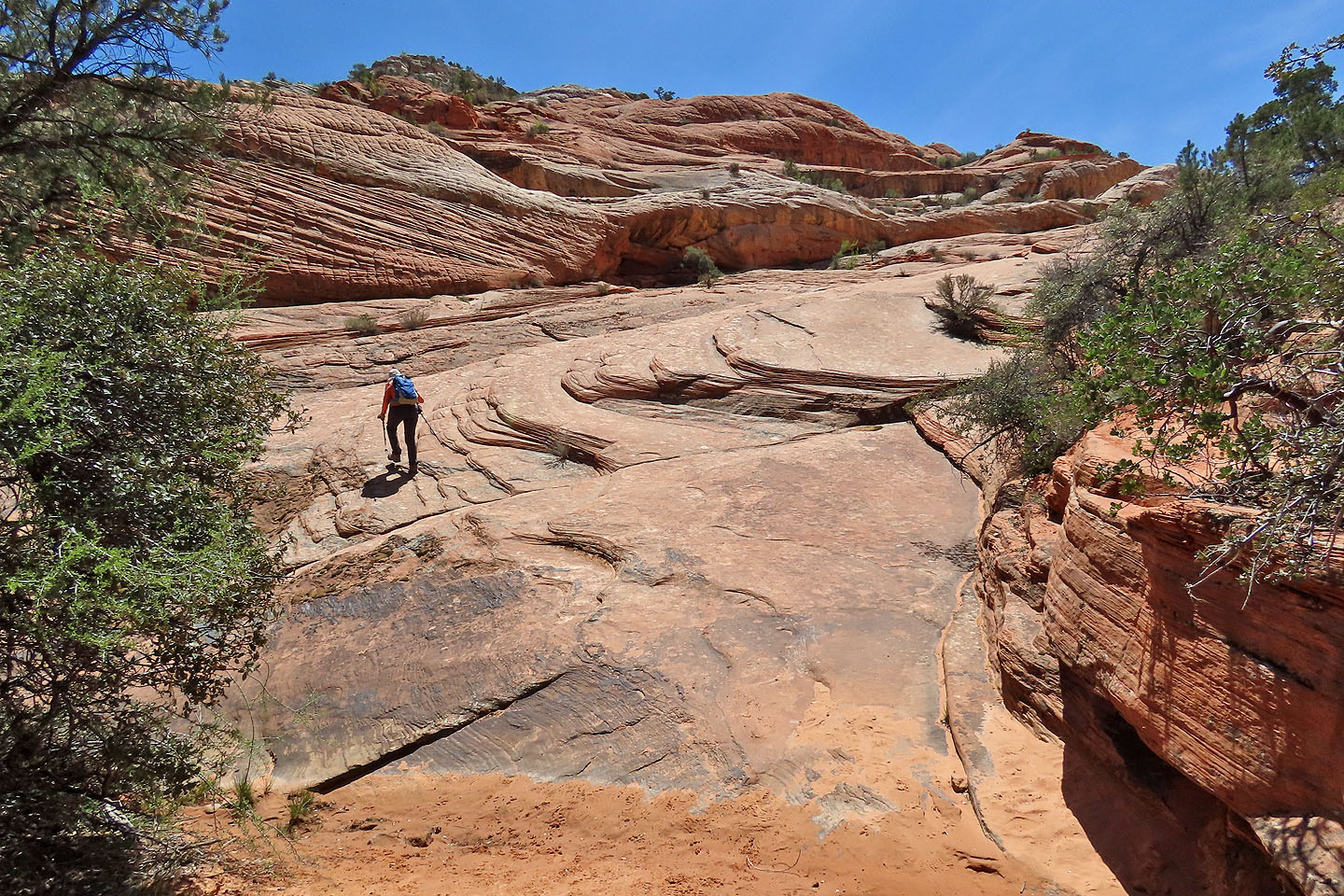 The route leads to sandstone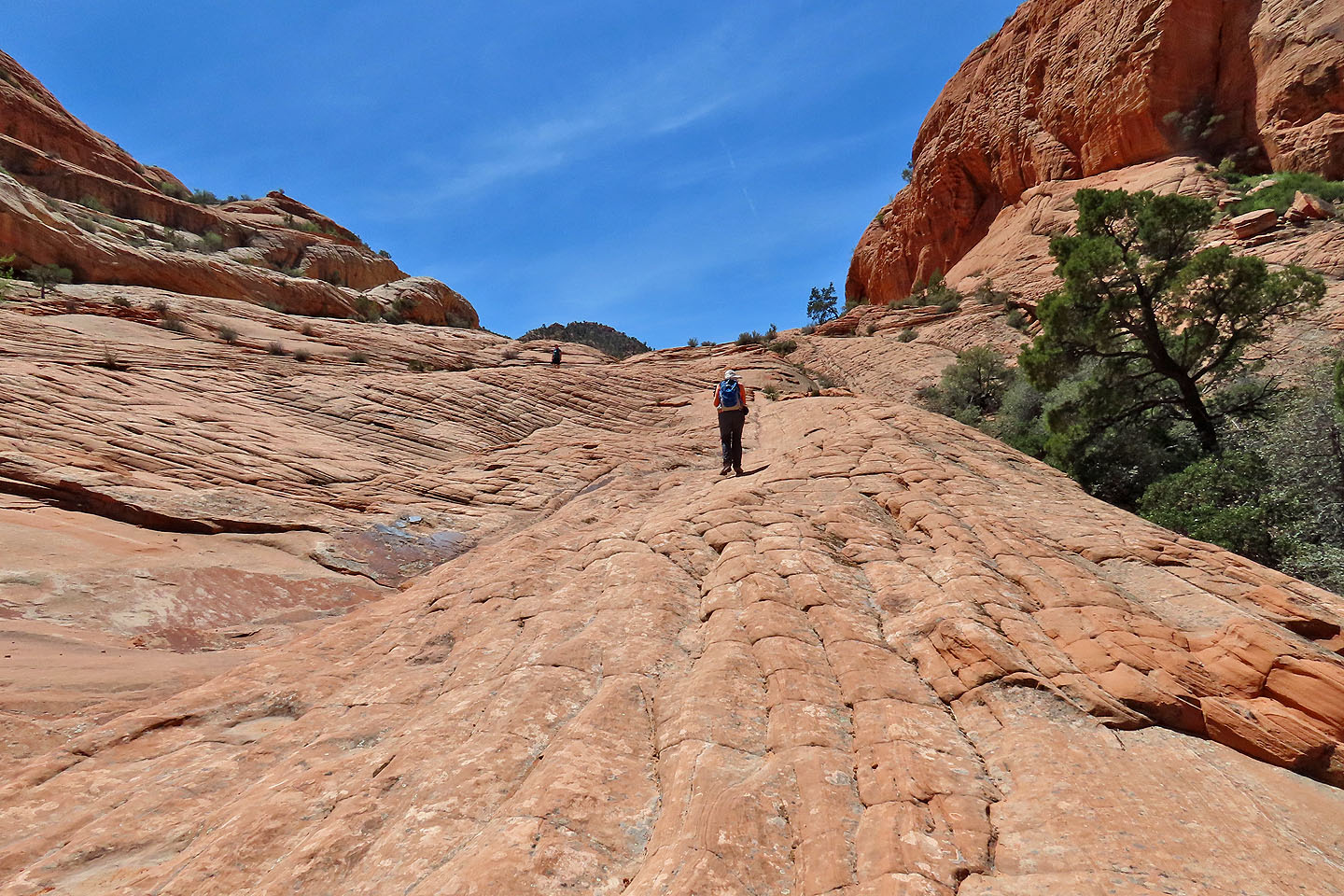 Most of the hike is on slickrock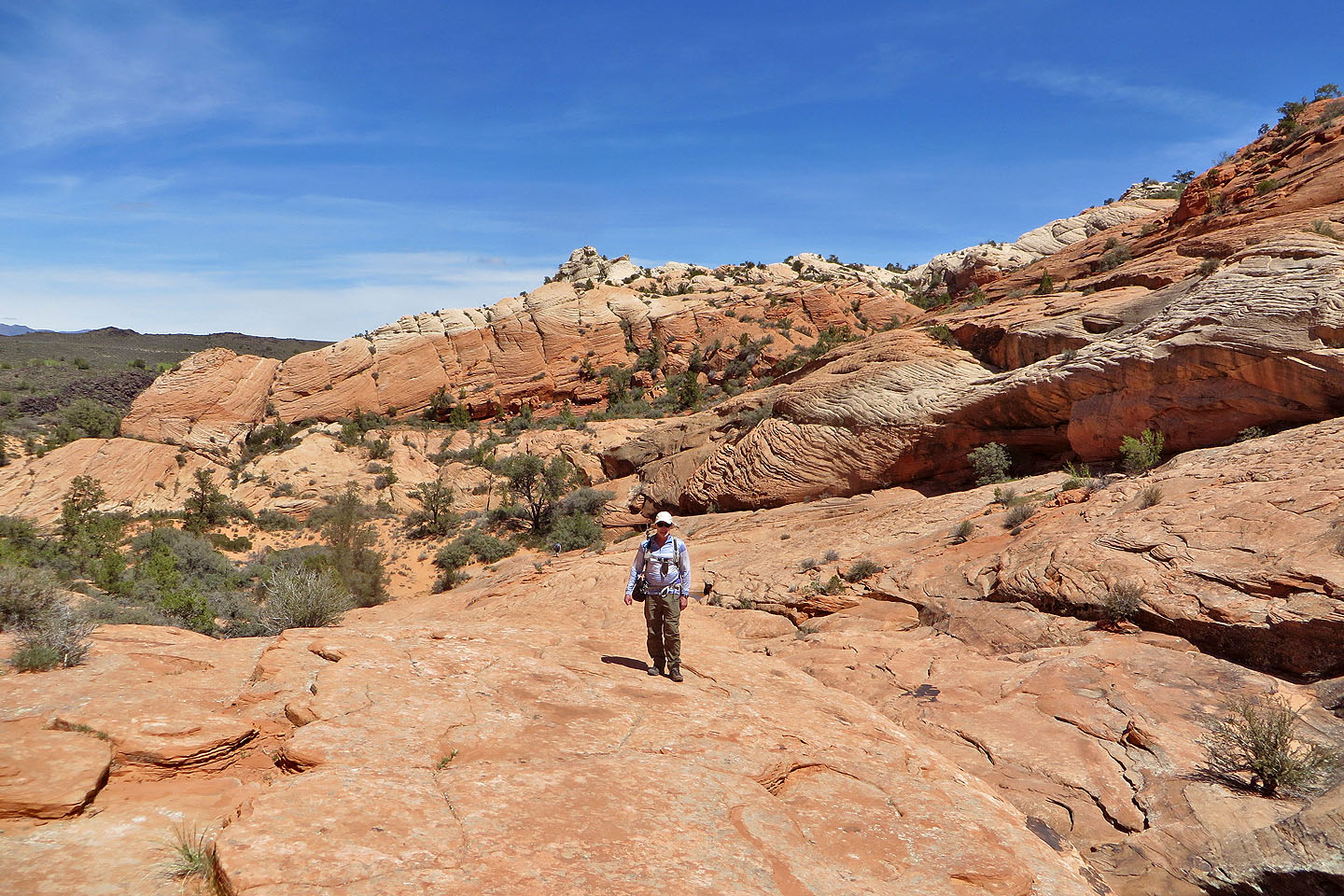 Looking back after hiking well up the rock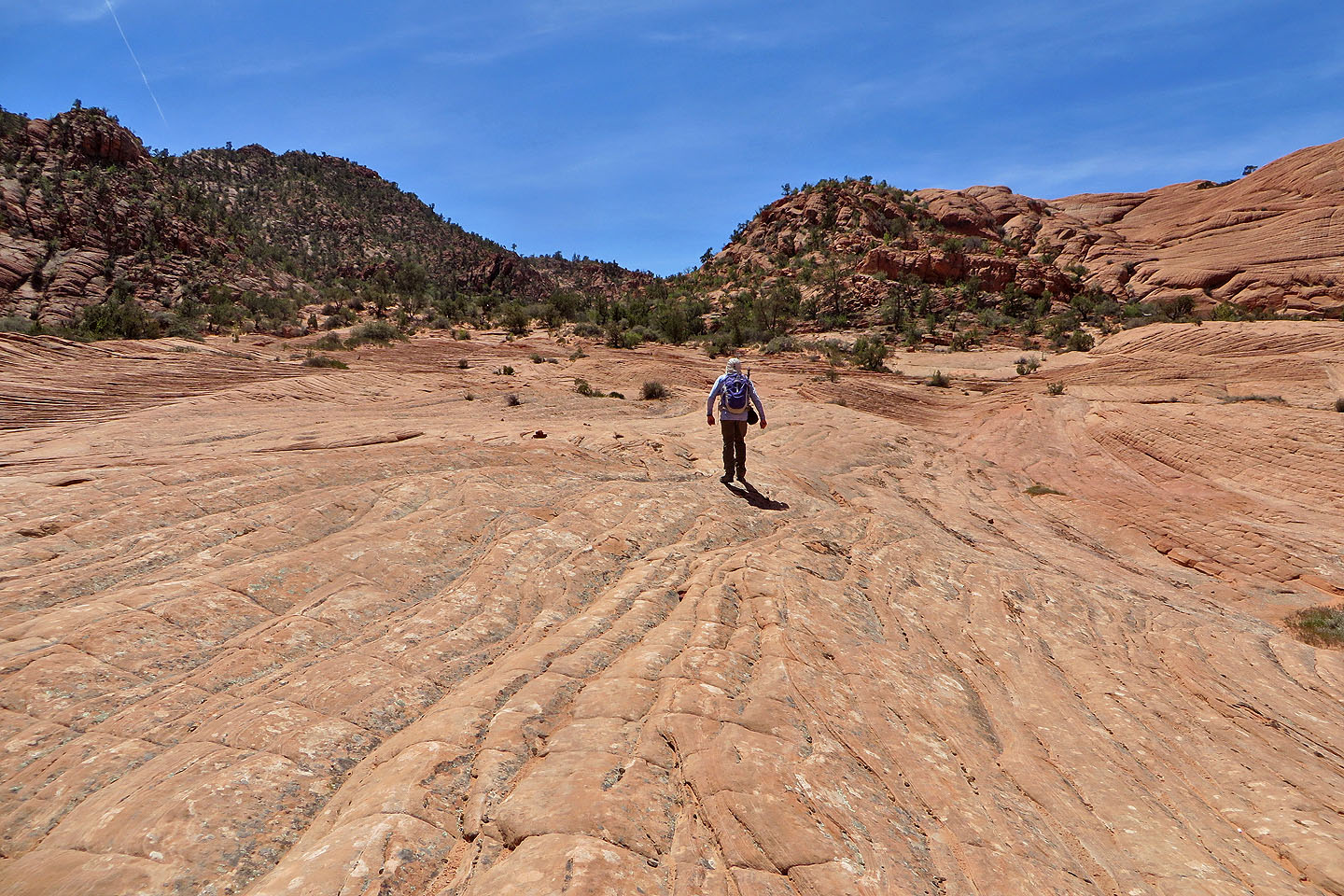 The trail continues straight ahead, although some hikers looked for The Vortex on the right

The Vortex is on the other side of the white knobs on our right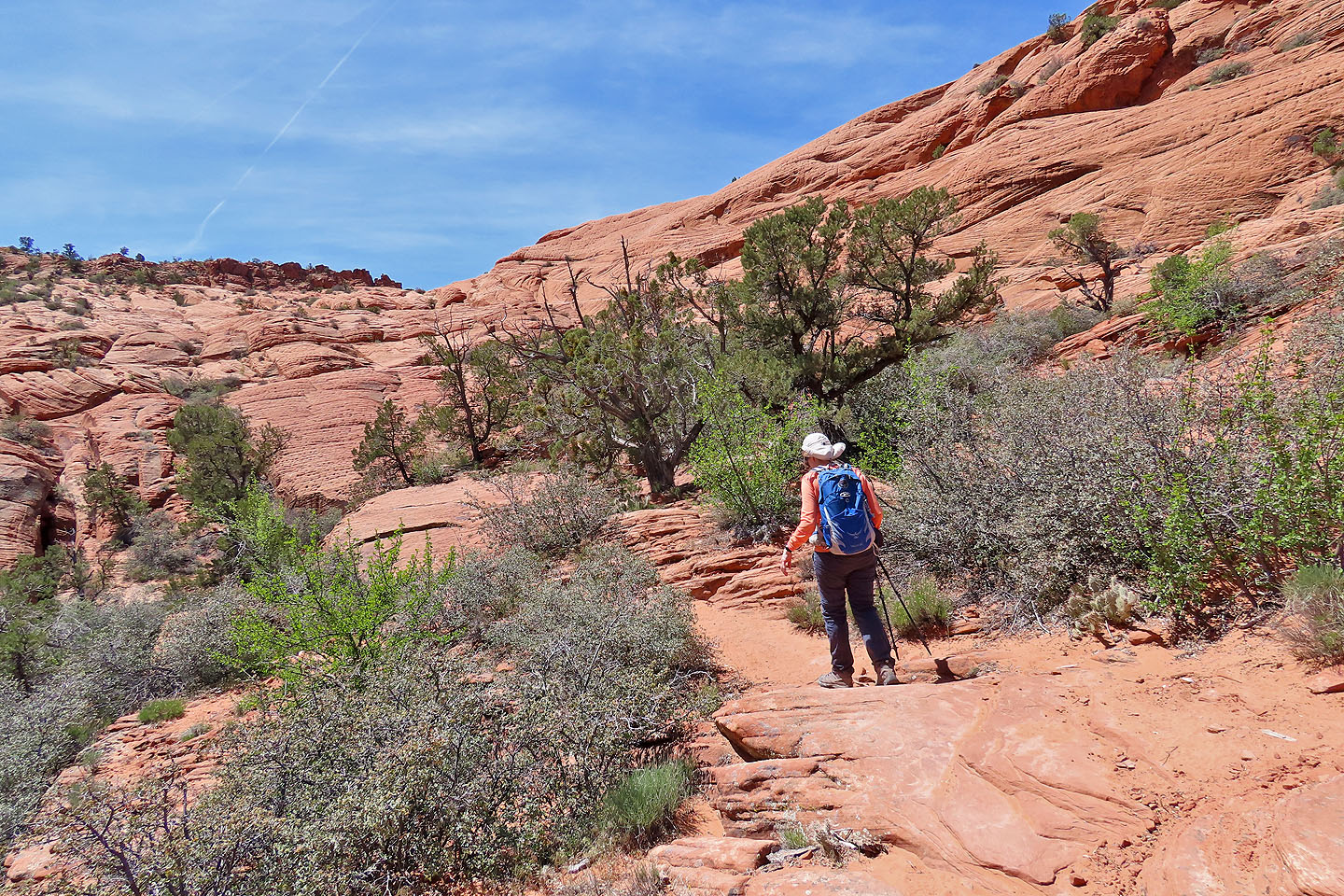 The trail continues straight ahead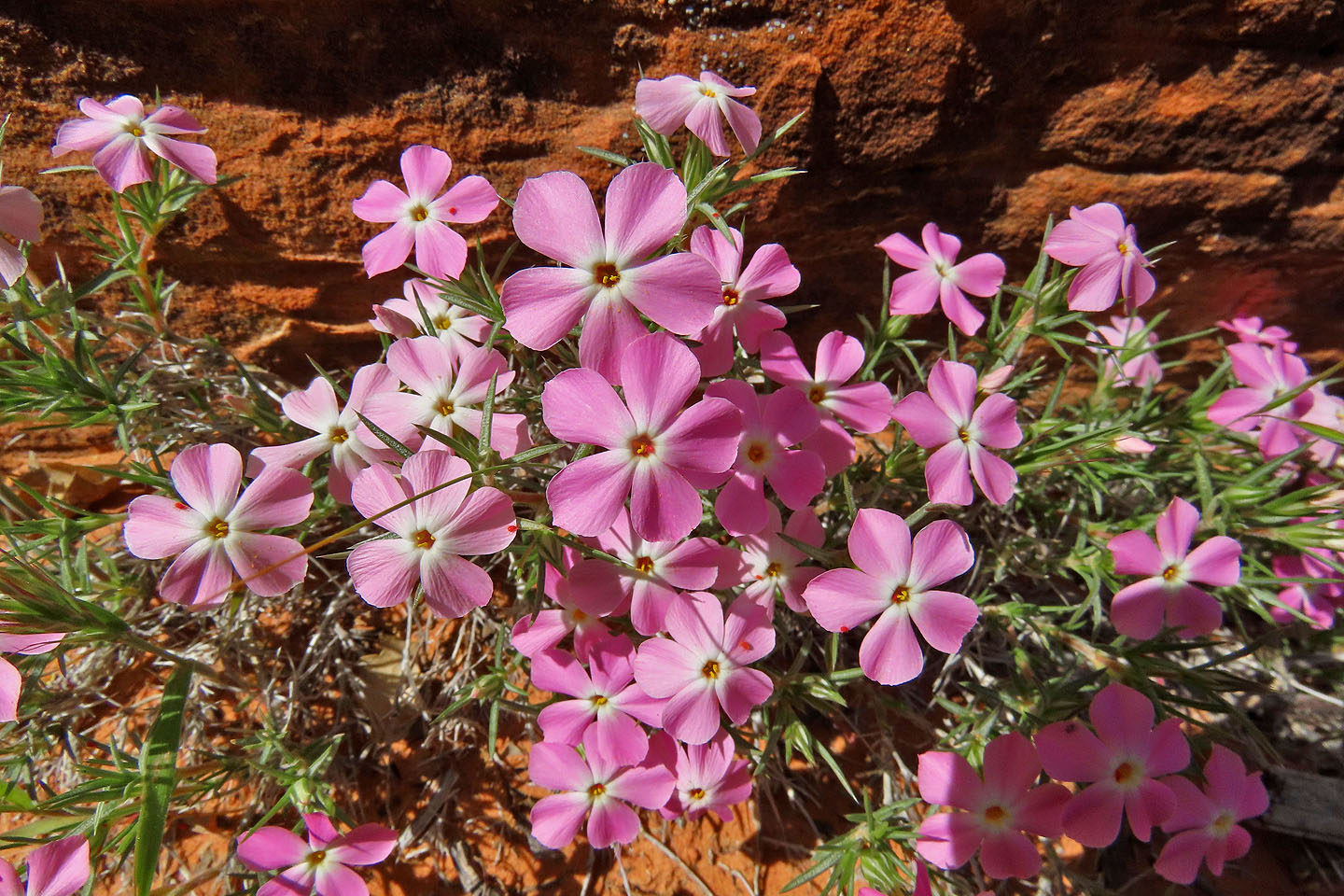 Mountain phlox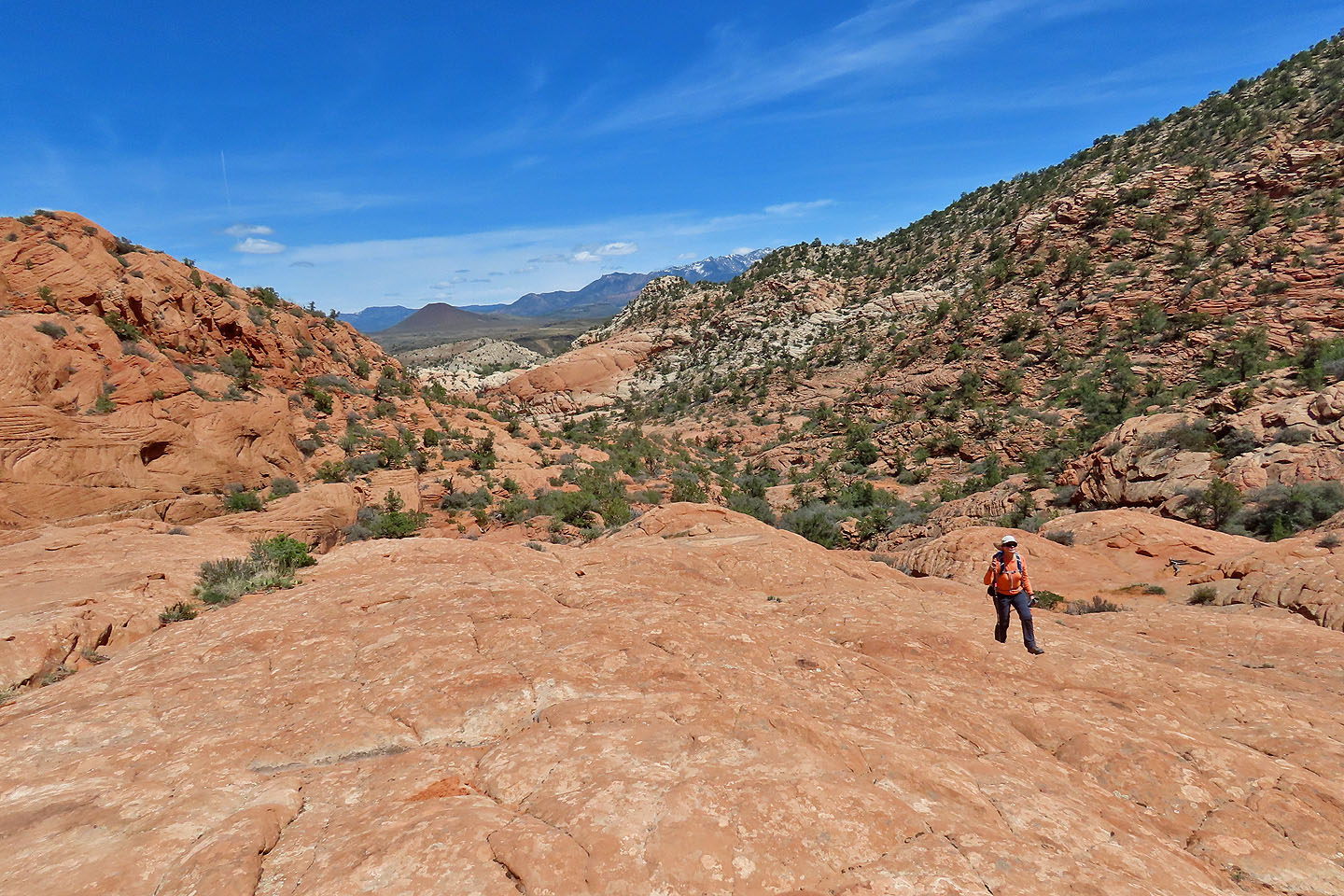 Looking back just before the trail makes a sharp right turn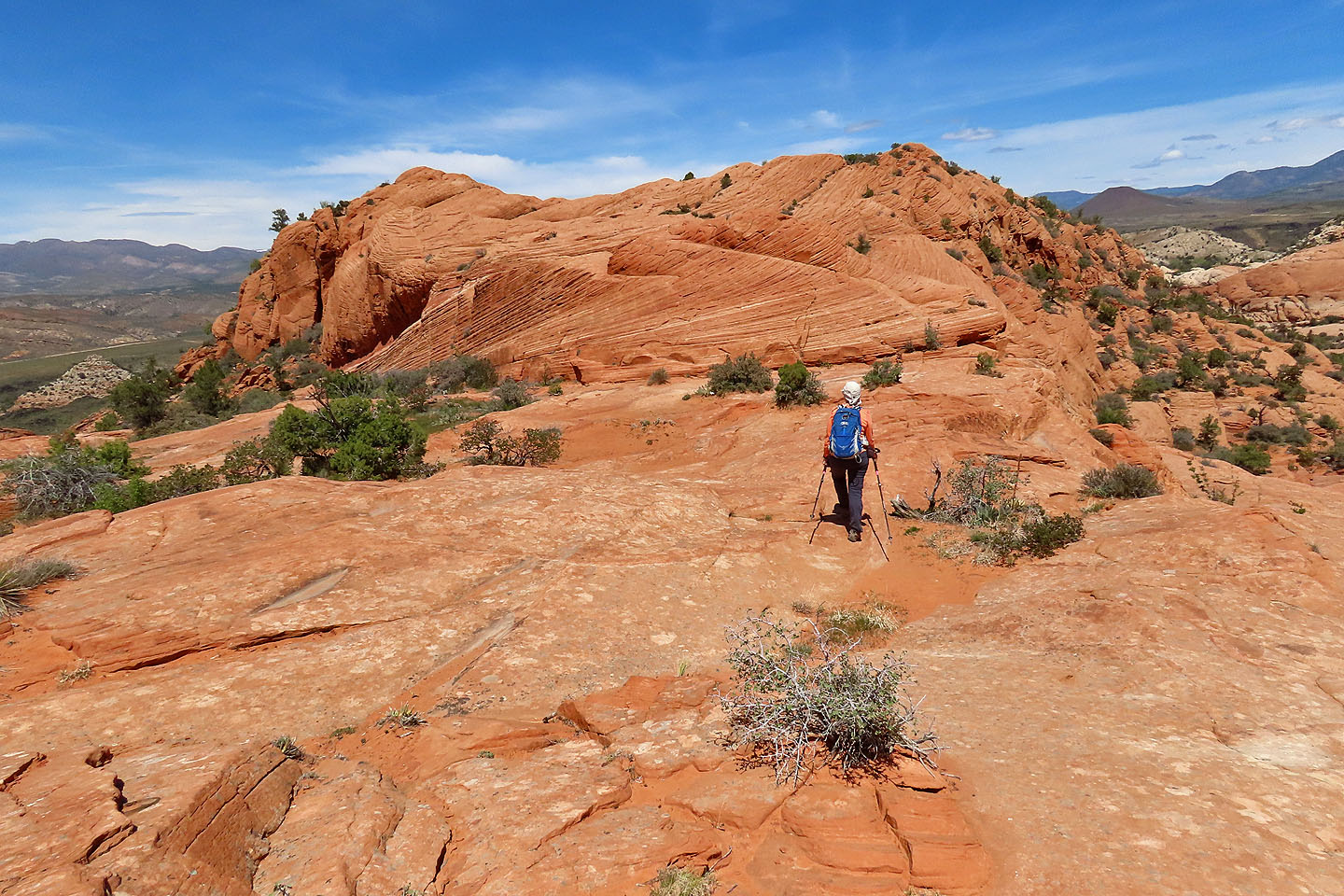 After turning, The Vortex is ahead but hidden behind ridges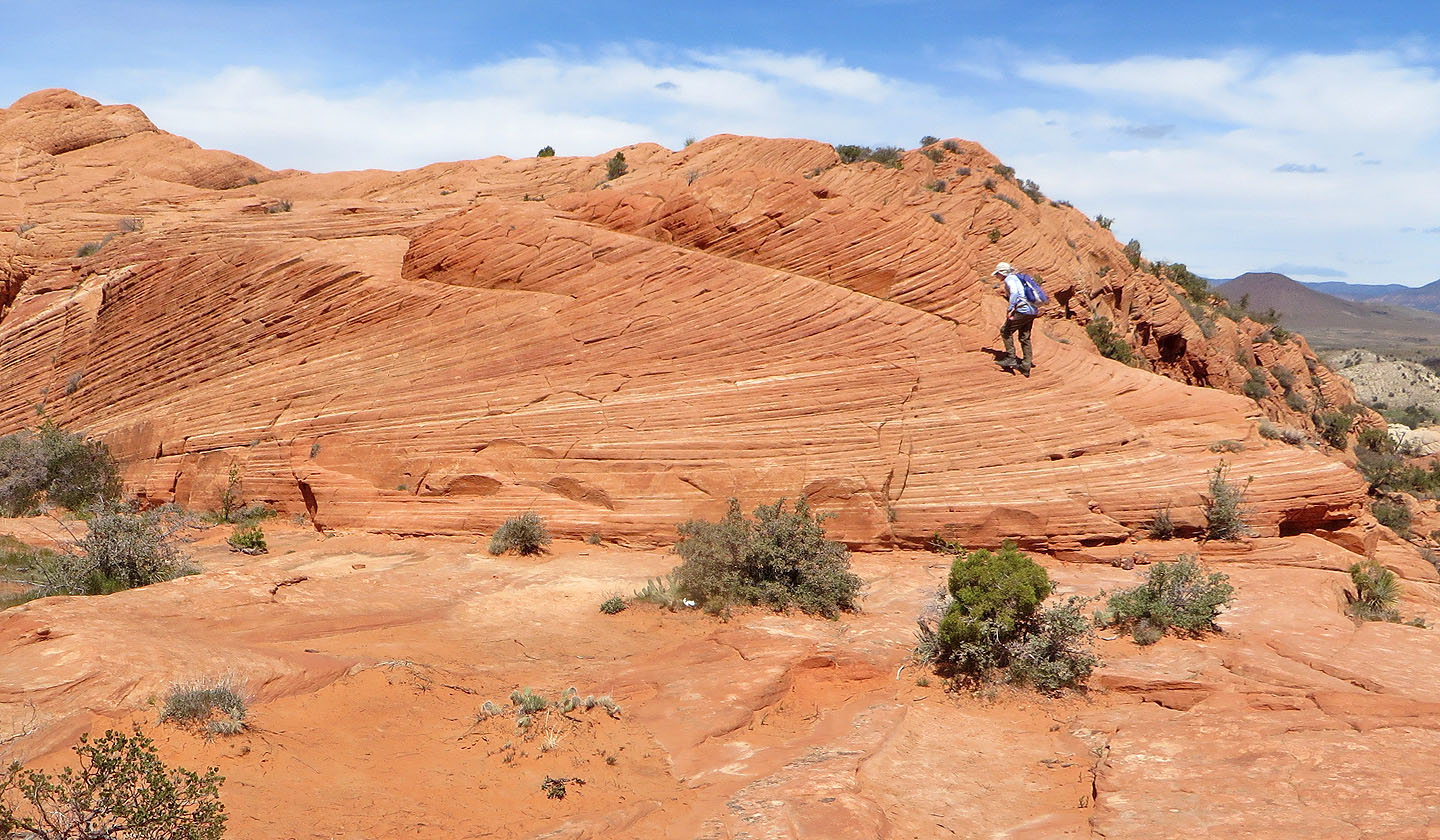 Going up the first ridge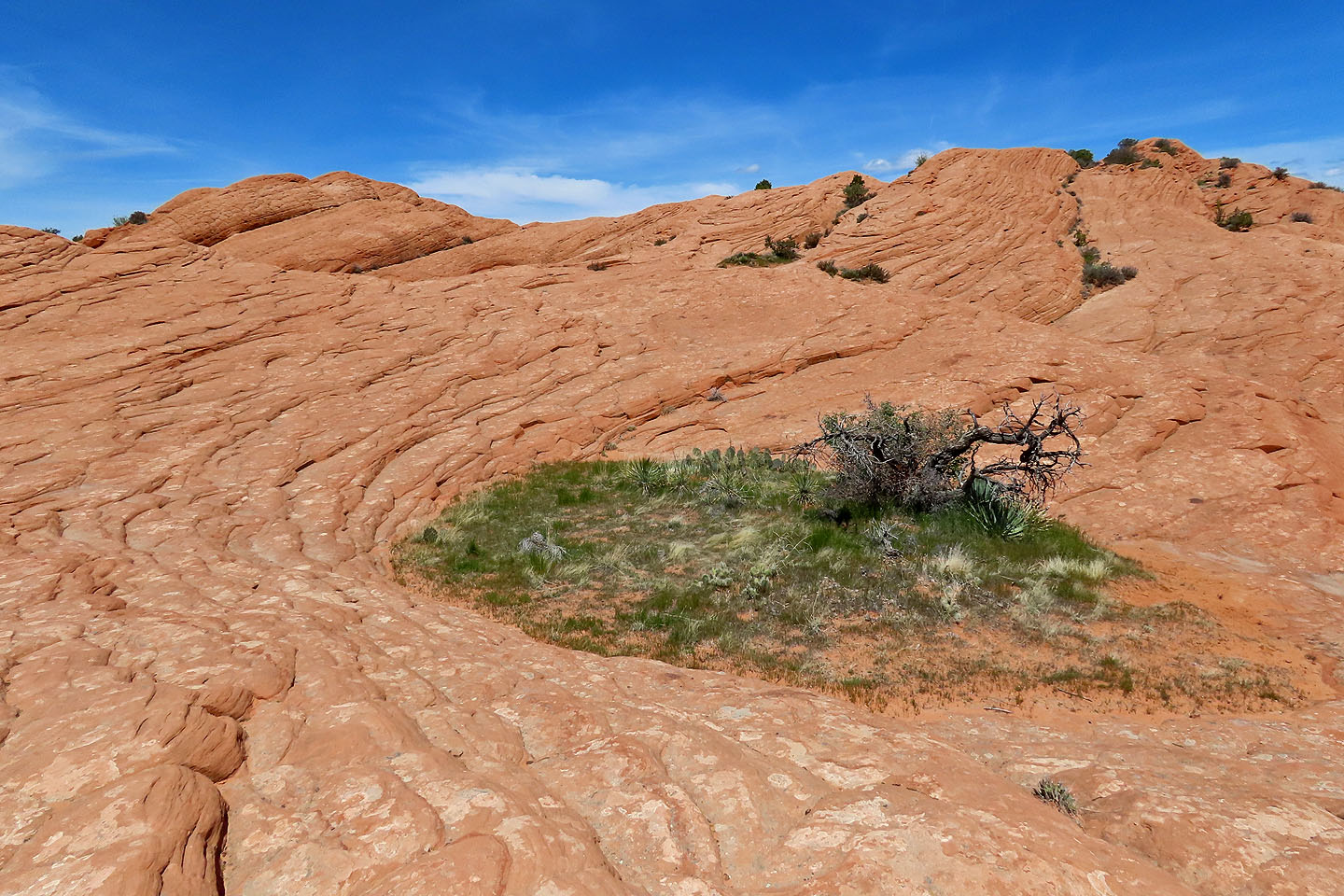 Two more ridges to go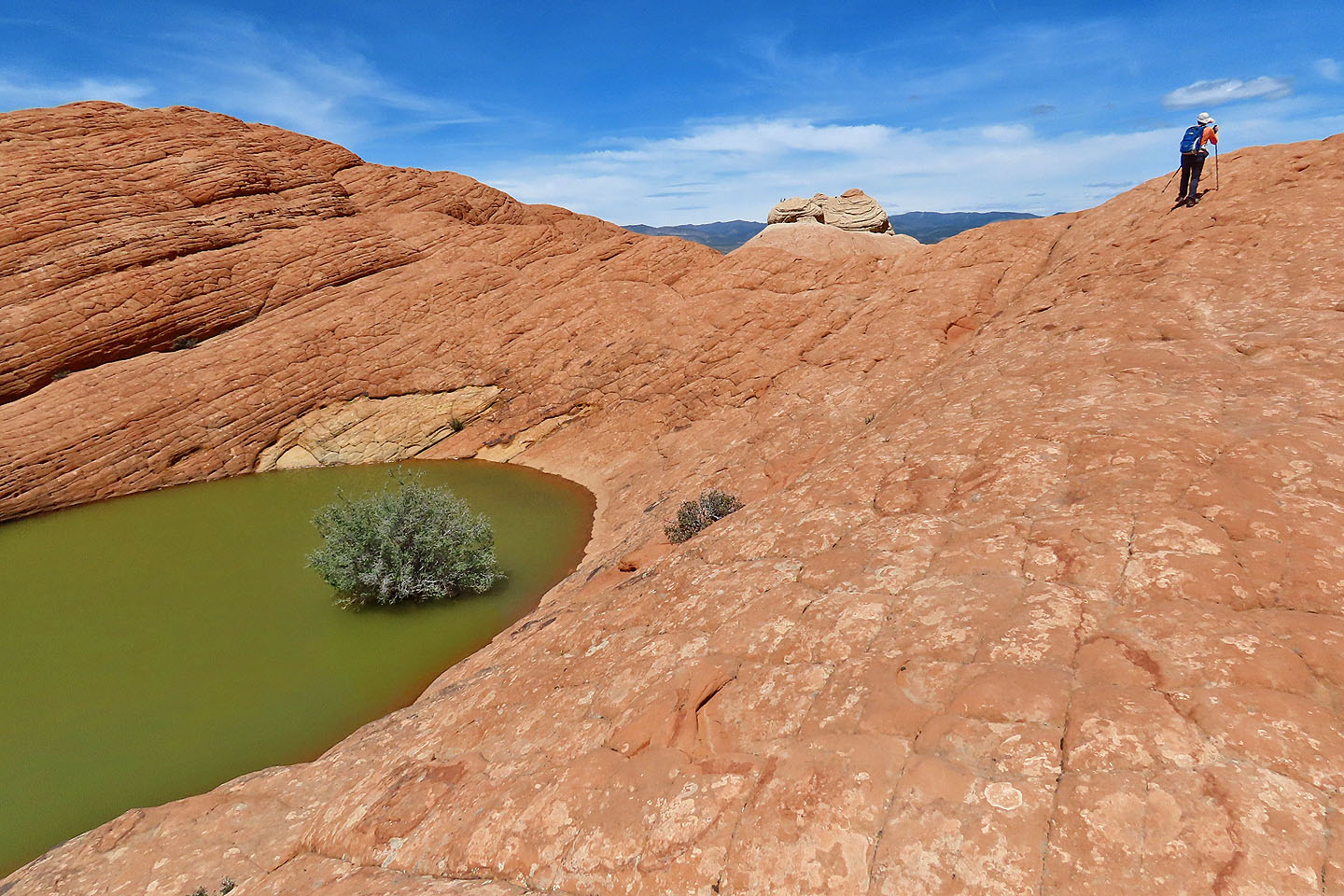 Before The Vortex, there's a pool of water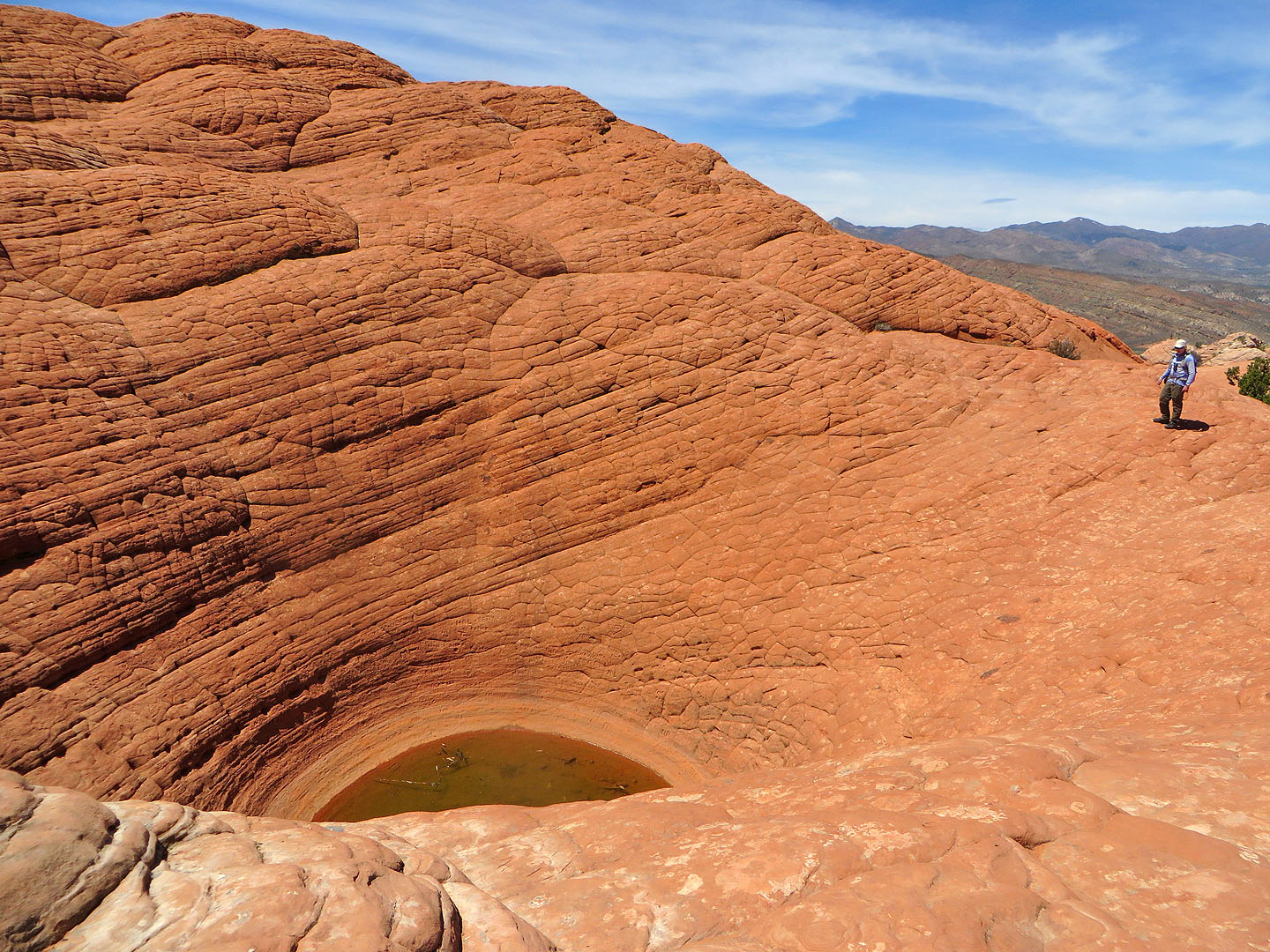 Looking down at The Vortex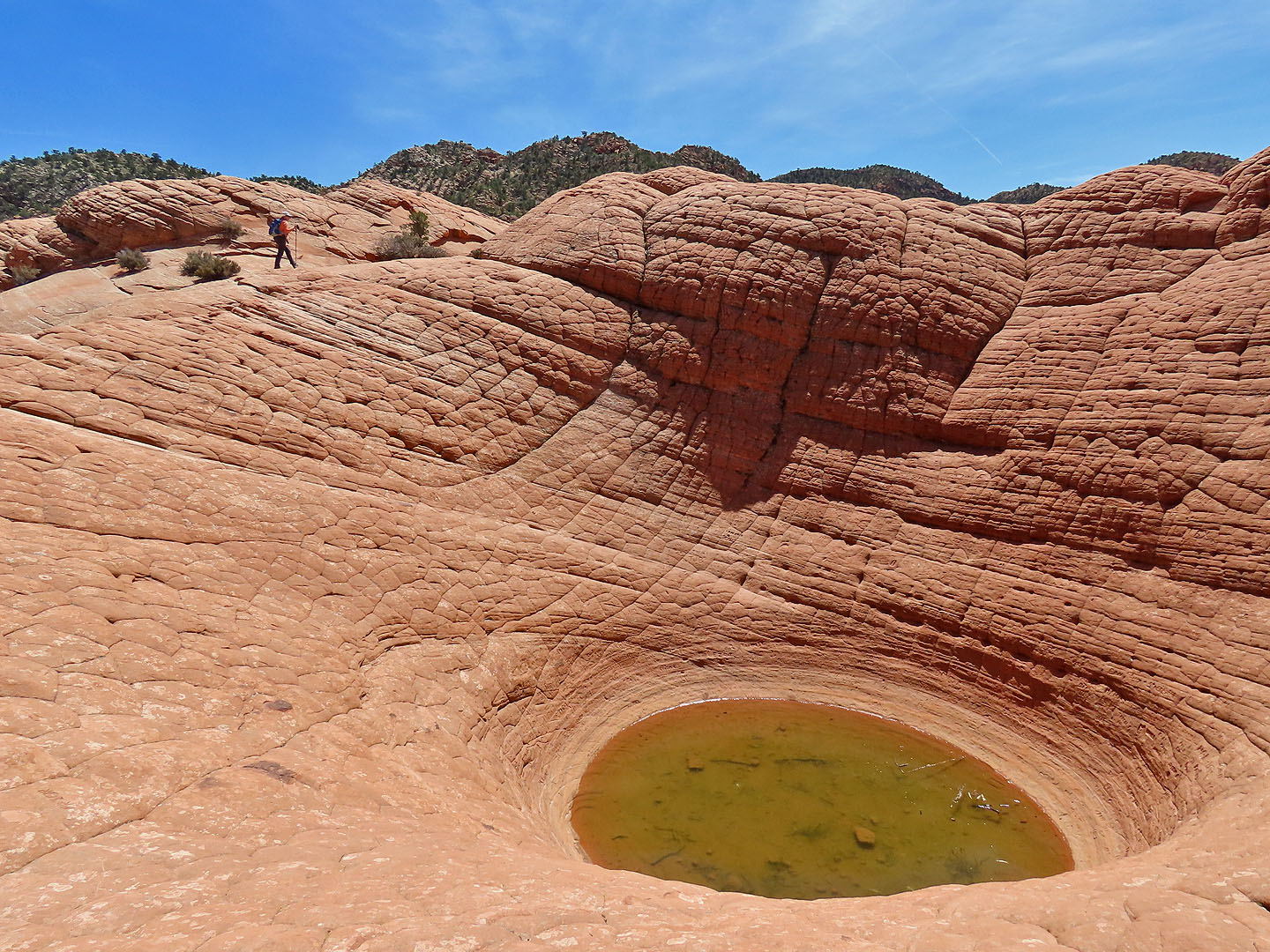 View from the other side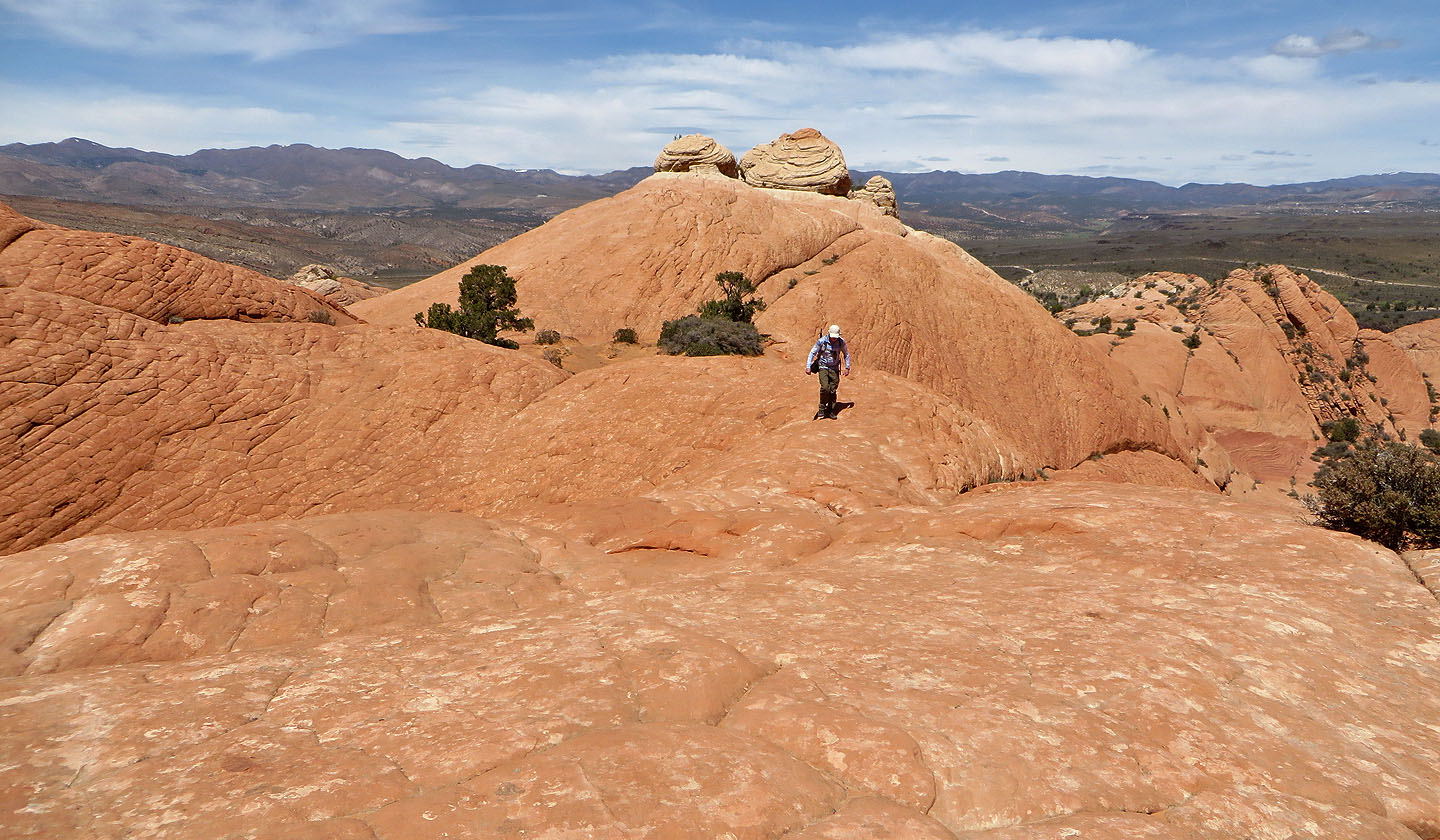 Nearby are the white knobs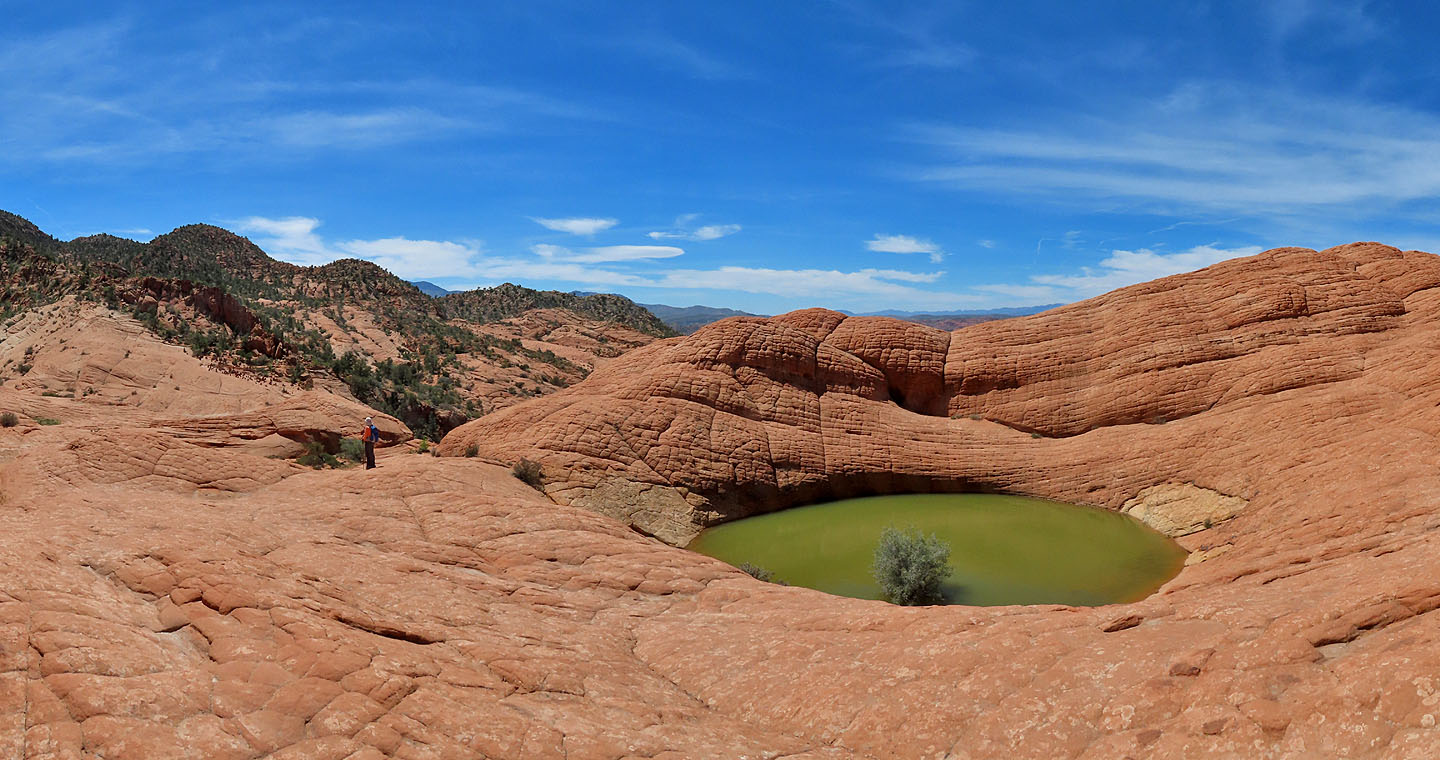 Heading back down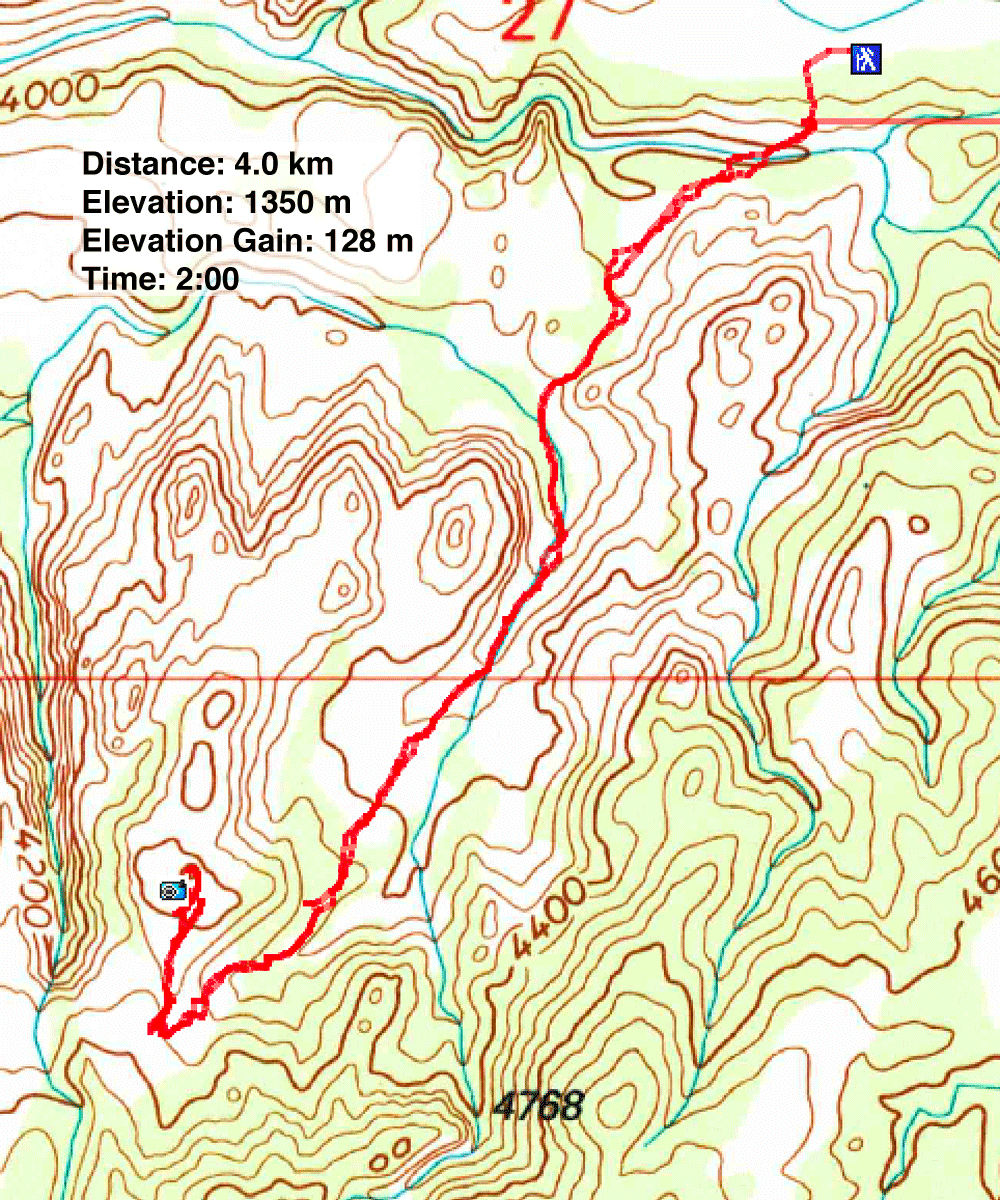 Veyo (2.5 mi, 4429 ft, 420 ft)