bobspirko.ca | Home | Canada Trips | US Trips | Hiking | Snowshoeing | Map | About

Thor's Lookout
Cedar City, Utah
April 26, 2022
Distance: 5.2 km (3.2 mi)
Cumulative Elevation Gain: 230 m (755 ft)
When our plan to hike near St. George went awry, Dinah and I were left scrambling at the end of the day to find another trip. We drove to our hotel in Cedar City and got on the Internet. Minutes later, I found a short trip less than 10 minutes away, and we started our hike in the late afternoon.
Along with its proximity, I was drawn to this hike because of the gorgeous red sandstone – sculpted boulders and cliffs abound here. The trail we wanted is called Thor's Hideout, and it refers to an enormous set of boulders it passes.
We parked at Thunderbird Gardens Trailhead and started up the trail. A trail, or rather a network of trails for ATVs, mountain bikes and hikers, runs up a valley with Mount Thor on our left and The Red Hill on our right.
When we reached a saddle connecting Mount Thor and The Red Hill, we found a sign pointing to Thor's Lookout. We followed a path which soon branched in several directions. But we stayed on the main trail, we believe, and reached a likely spot for the lookout. We took in the valley and the snow-covered mountains in the distance. Across the valley, The Red Hill filled our view.
Views were limited because of trees and our low elevation, so while Dinah waited, I ventured higher hoping to find a better viewpoint. I followed a steep trail, slipping on loose dirt and rock, but for my efforts, I had modest success. With more time, it looked possible to reach the summit of Mount Thor, but I turned back to meet Dinah waiting below. We followed the trail back to our car. It's a fascinating area, and if we were to return to Cedar City, we would be sure to climb one of the peaks here.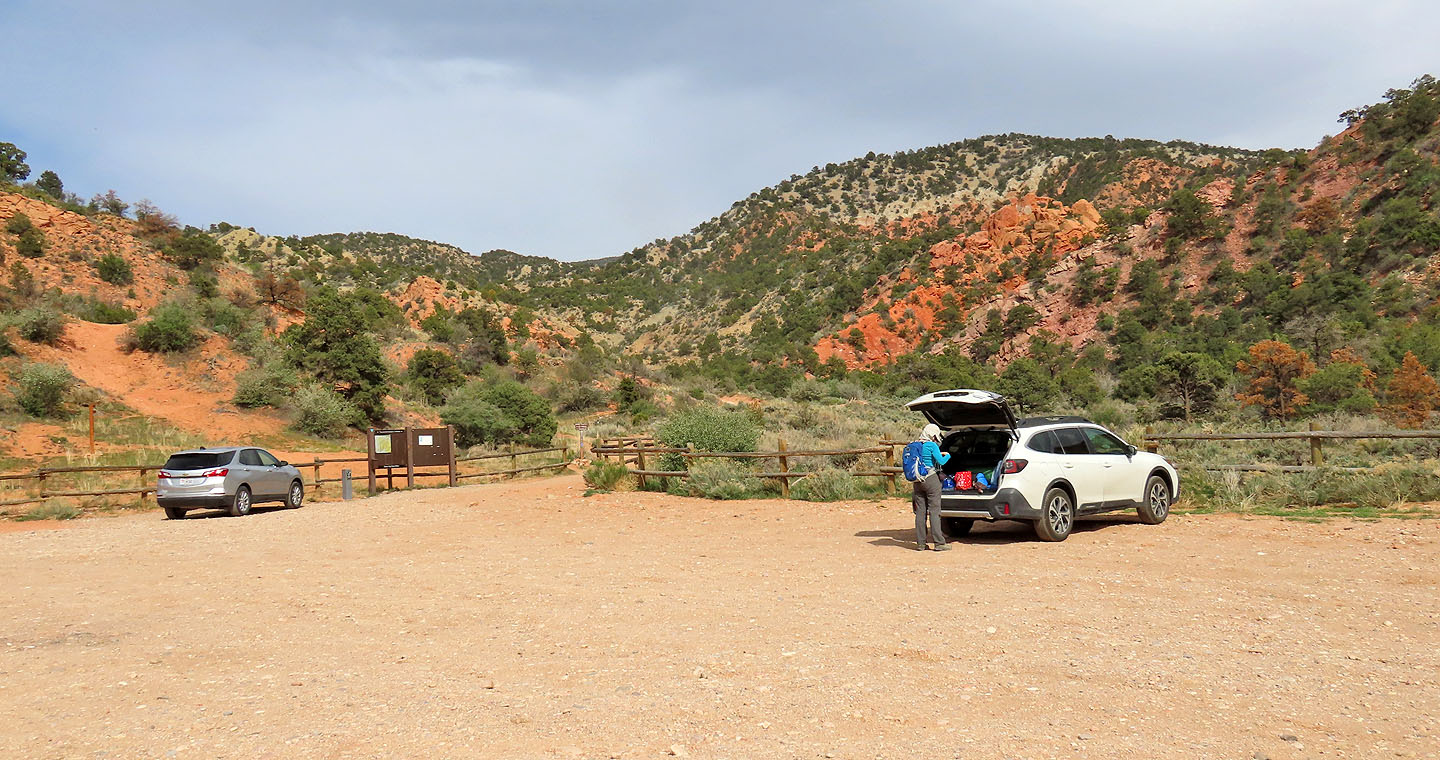 Thunderbird Gardens Trailhead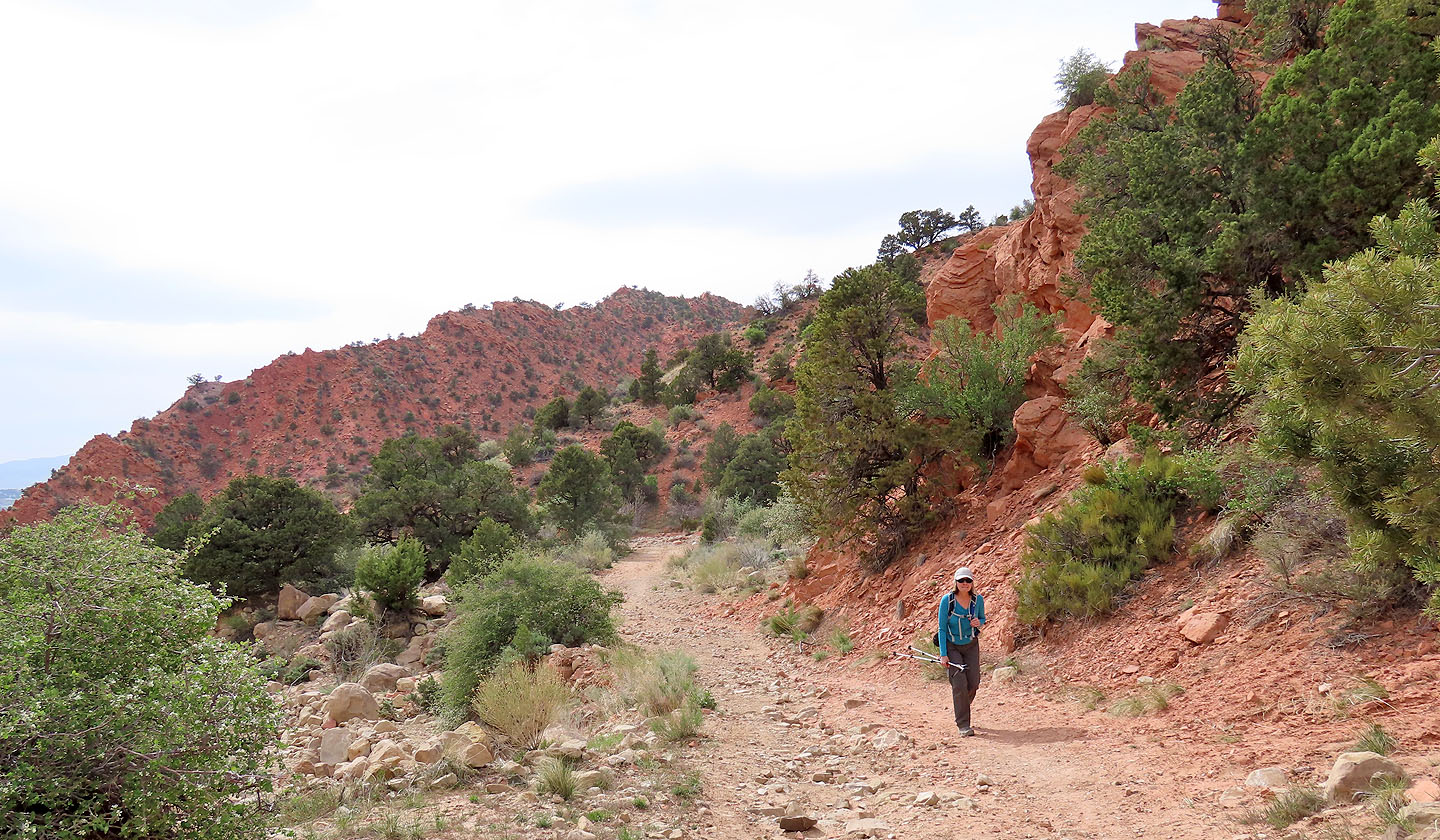 Starting up the trail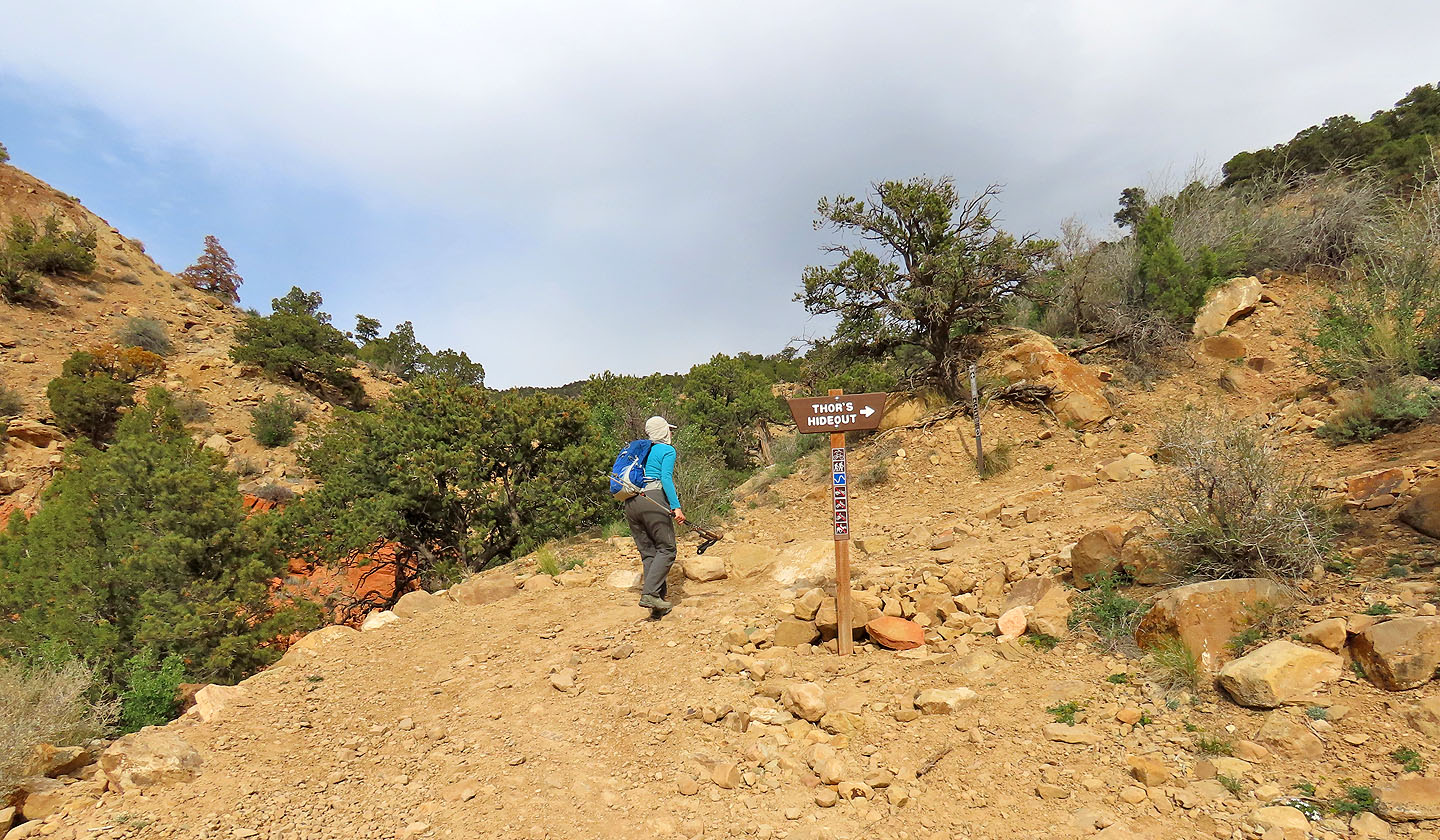 We followed the trail to Thor's Lookout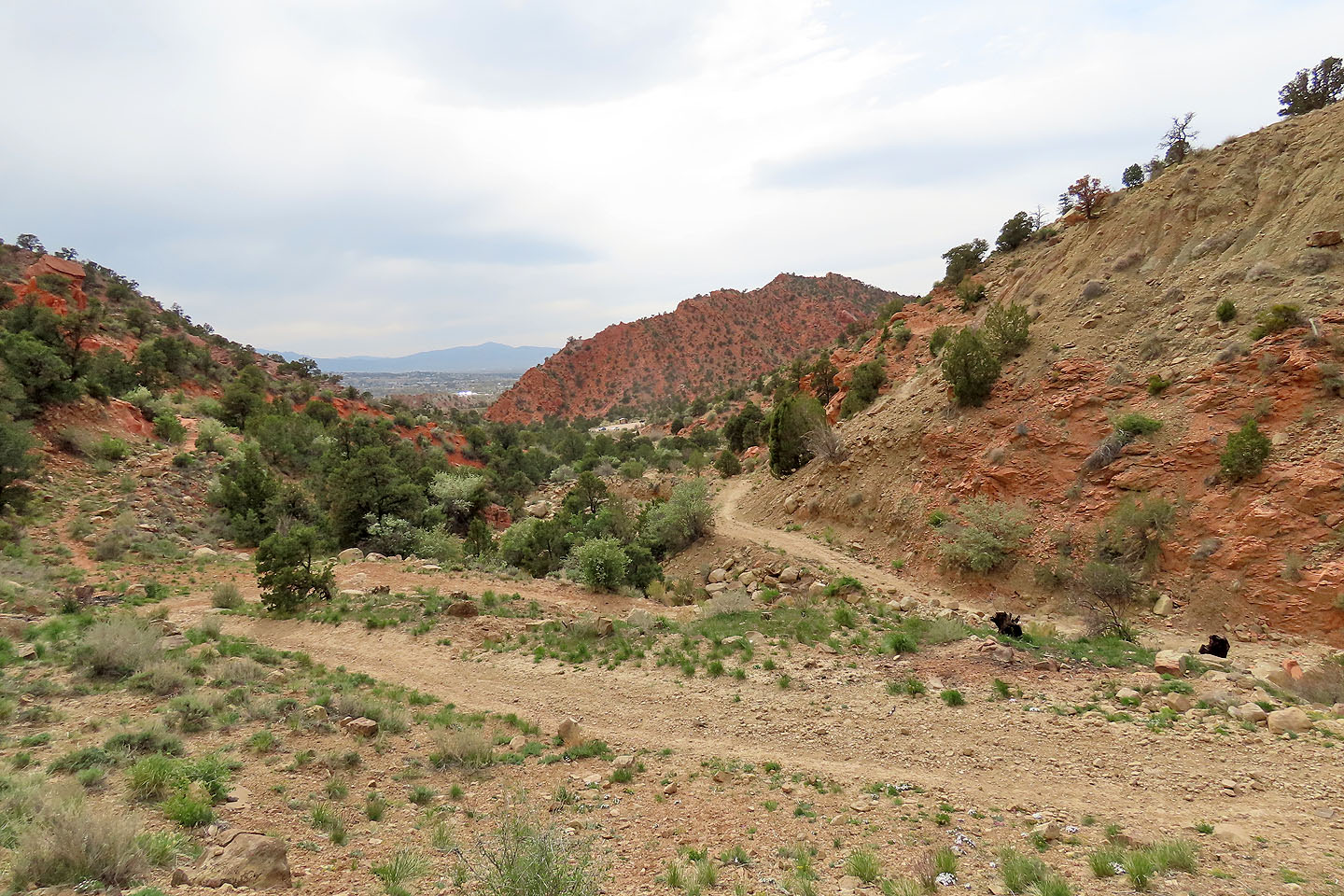 Looking back at the trailhead (centre)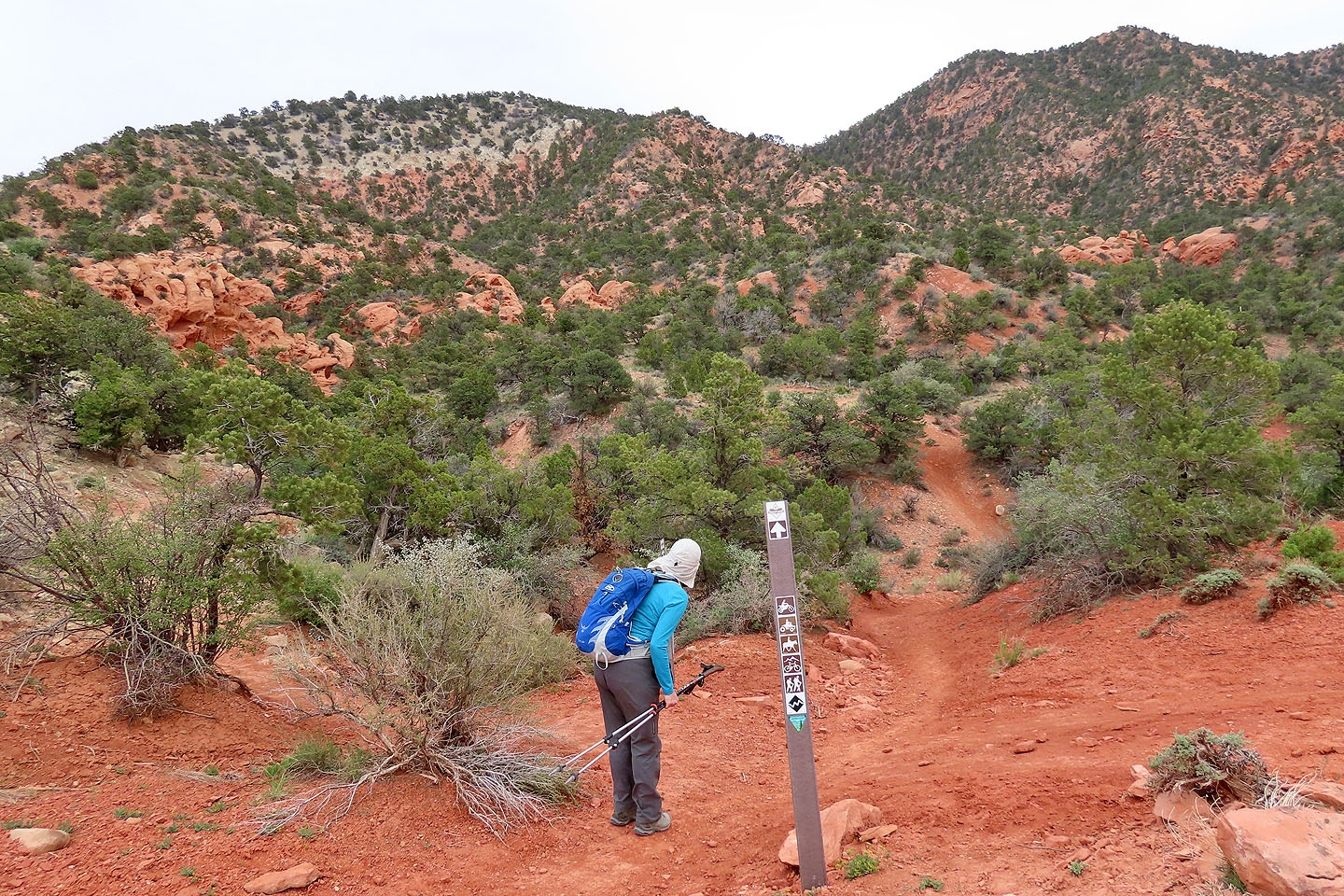 Trails are signed for multiuse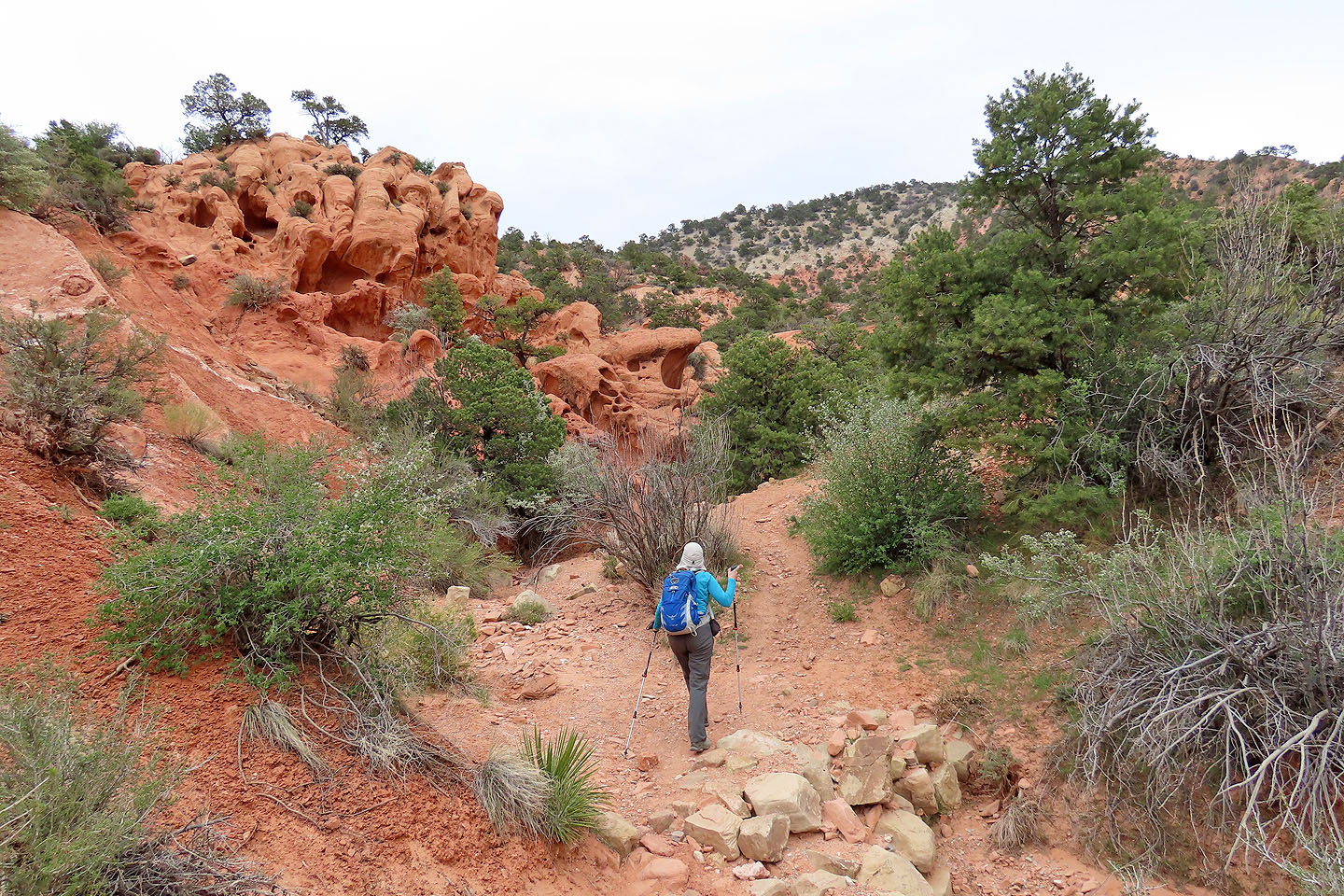 A side trail leads to sculpted sandstone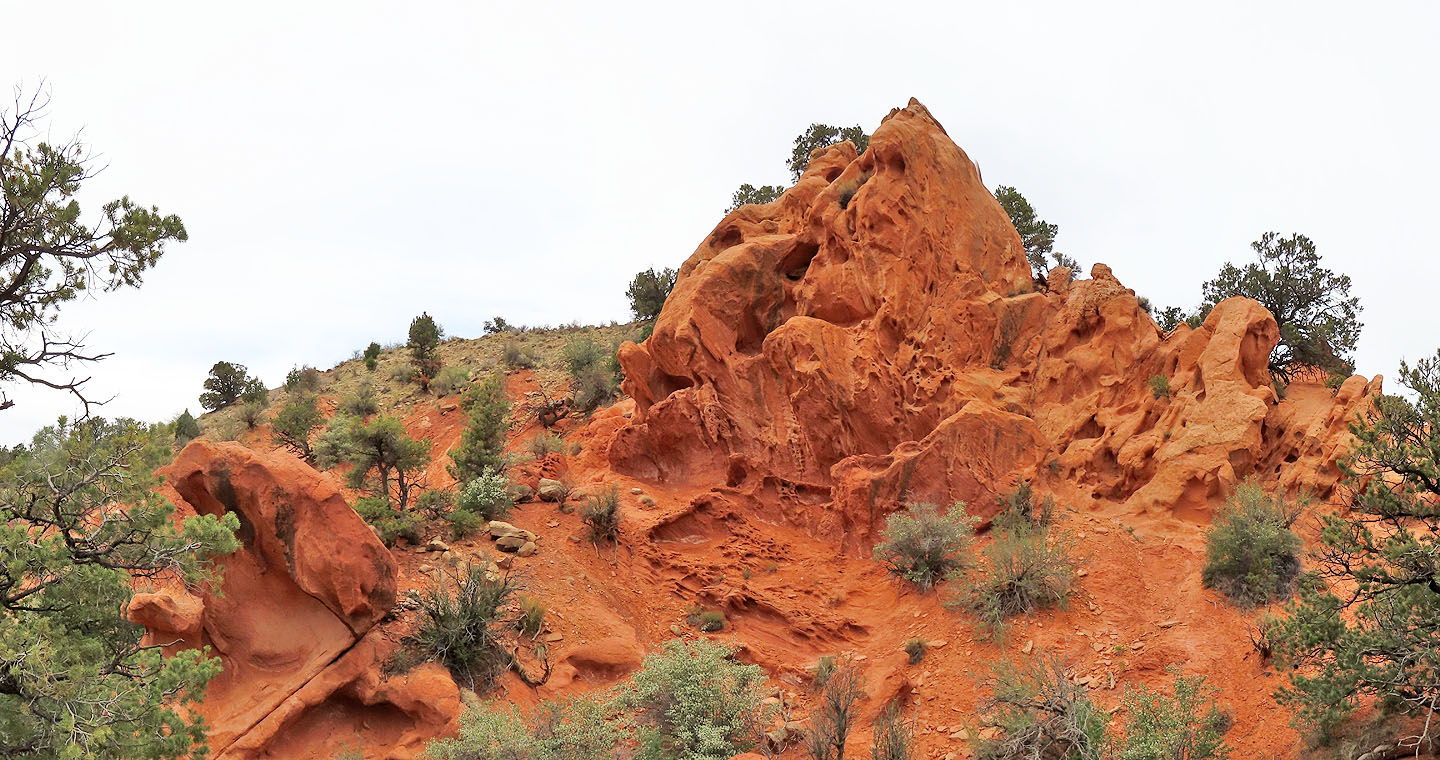 A look at some of the rocks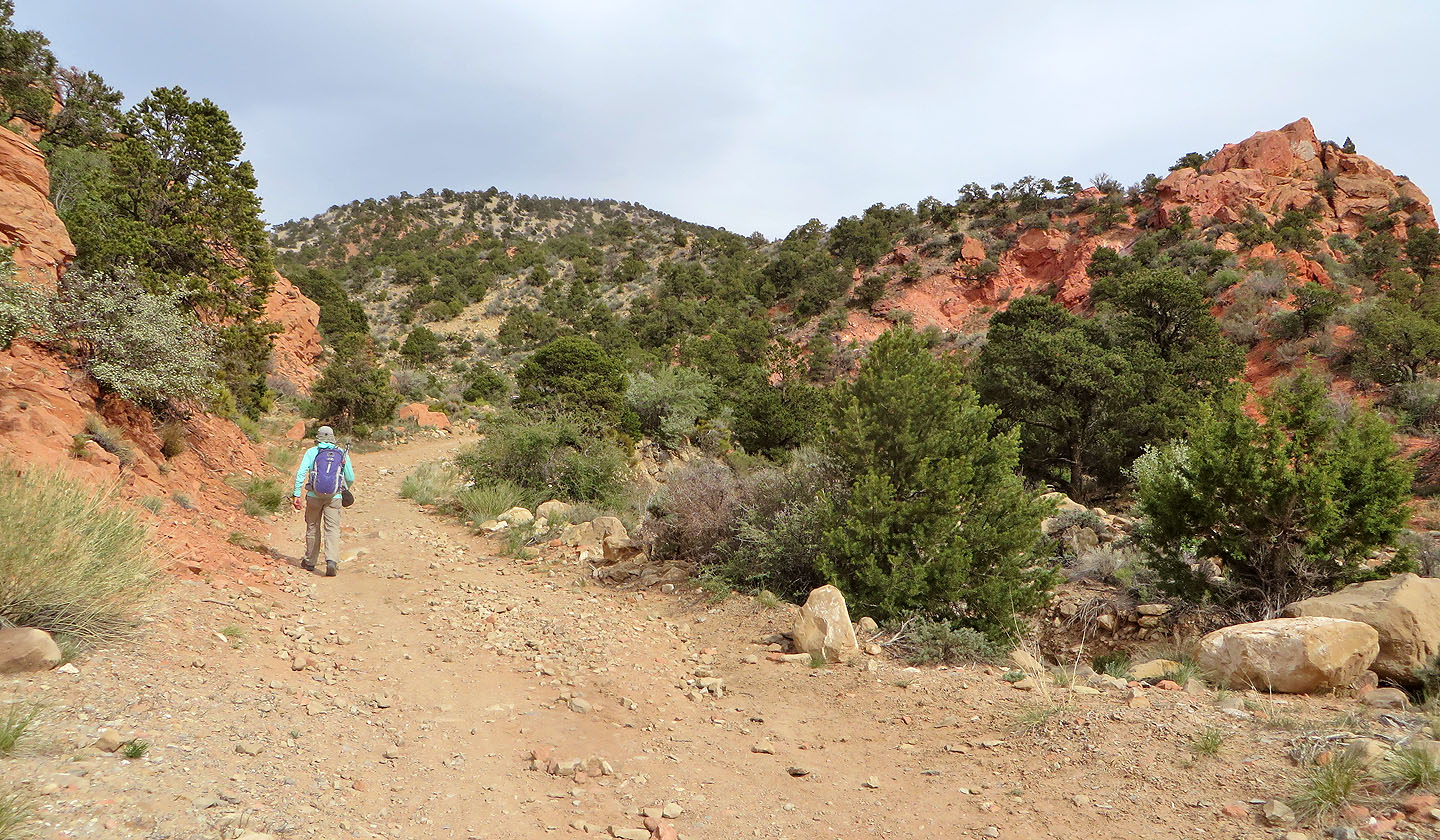 Thor's Hideout is on the right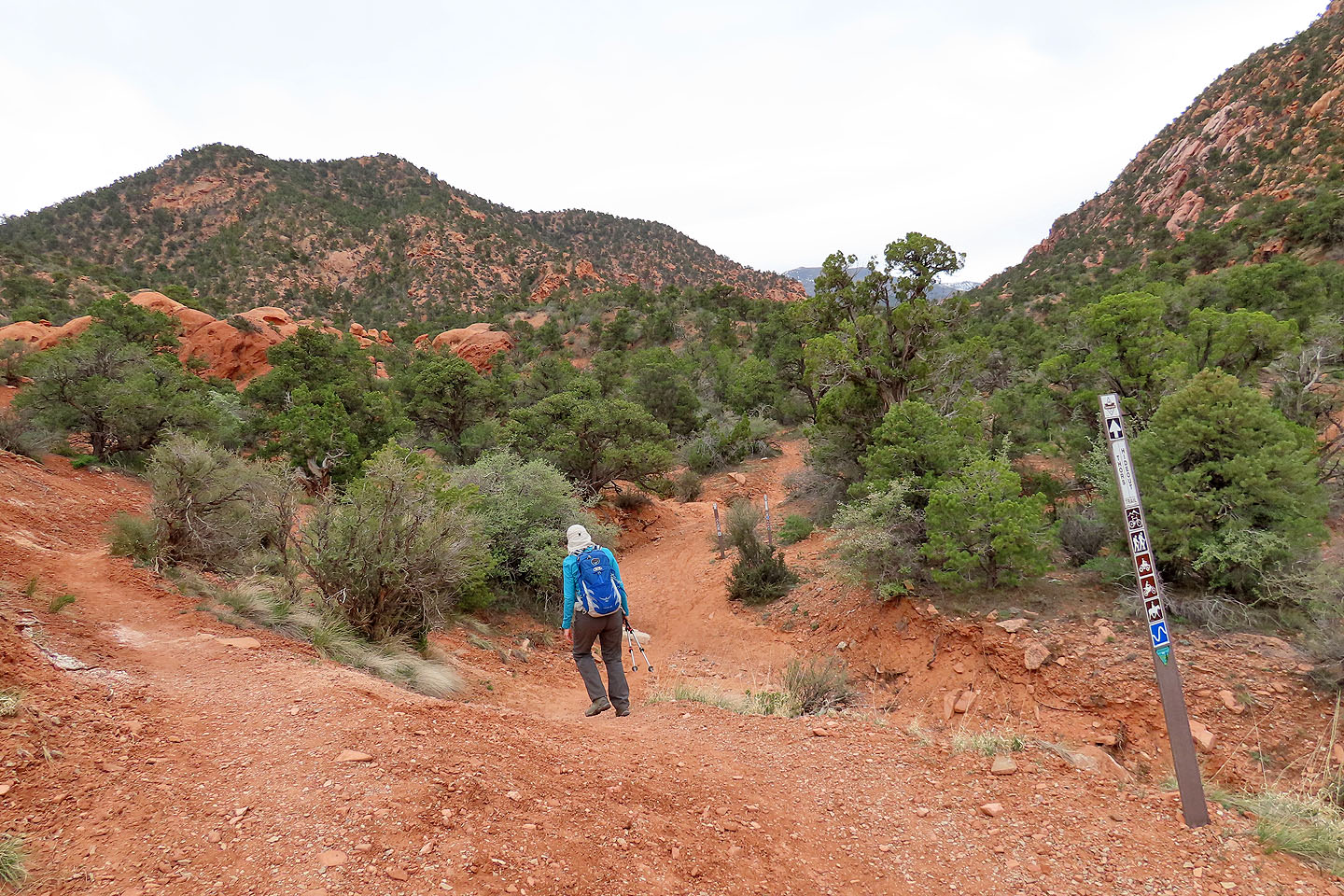 Mount Thor is left. Thor's Lookout is somewhere below the third bump.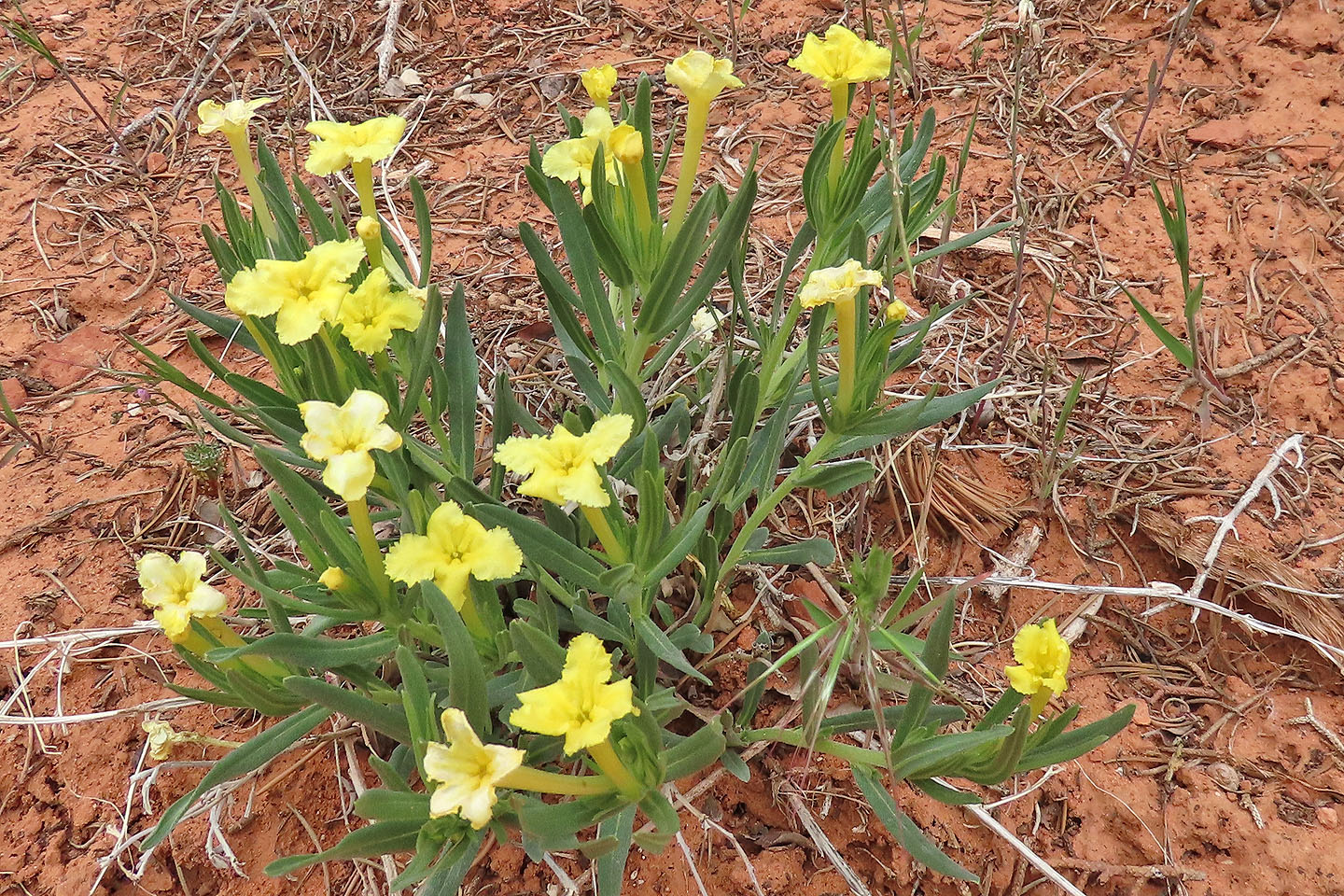 Yellow wildflowers

Cactus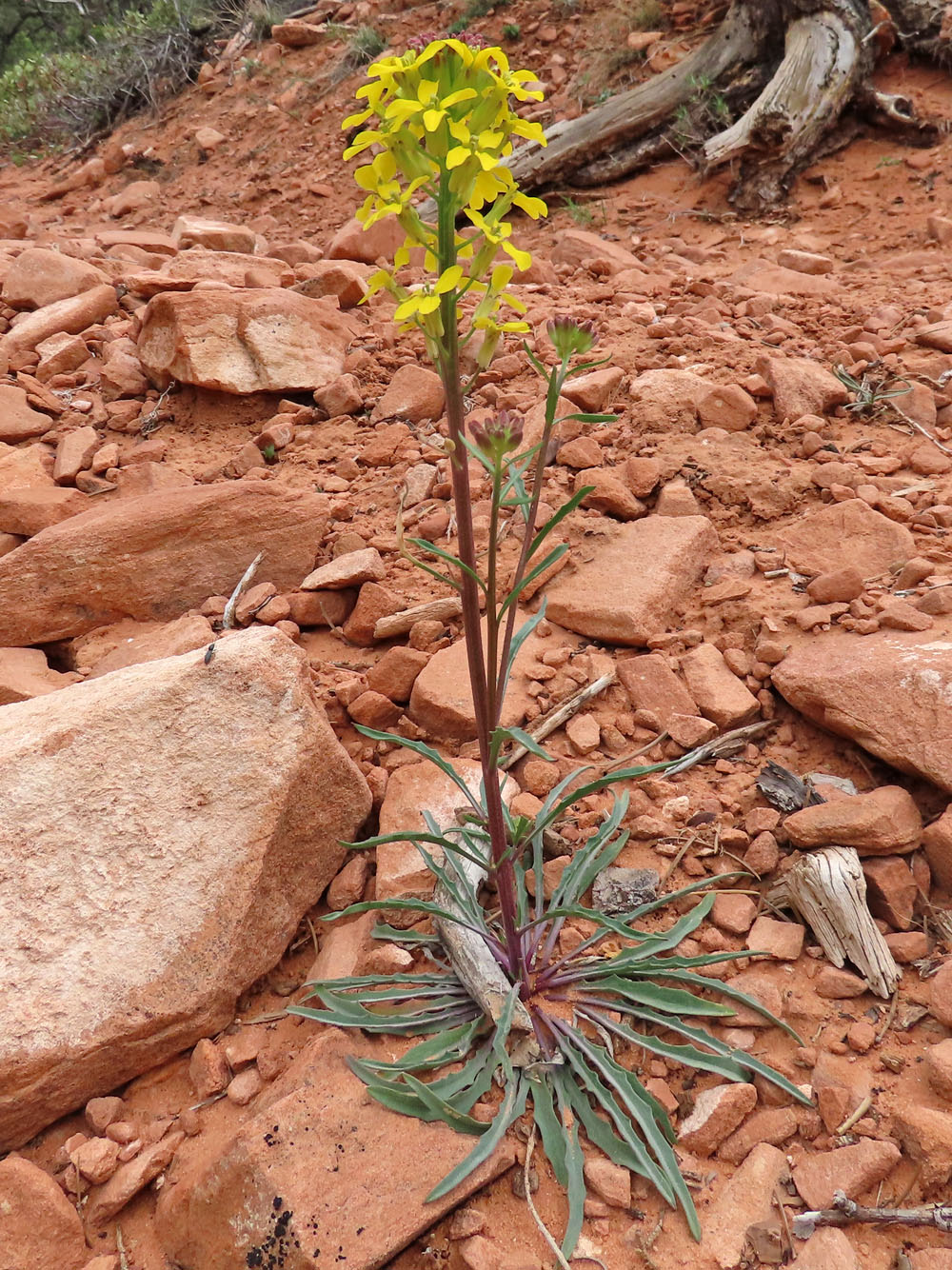 More wildflowers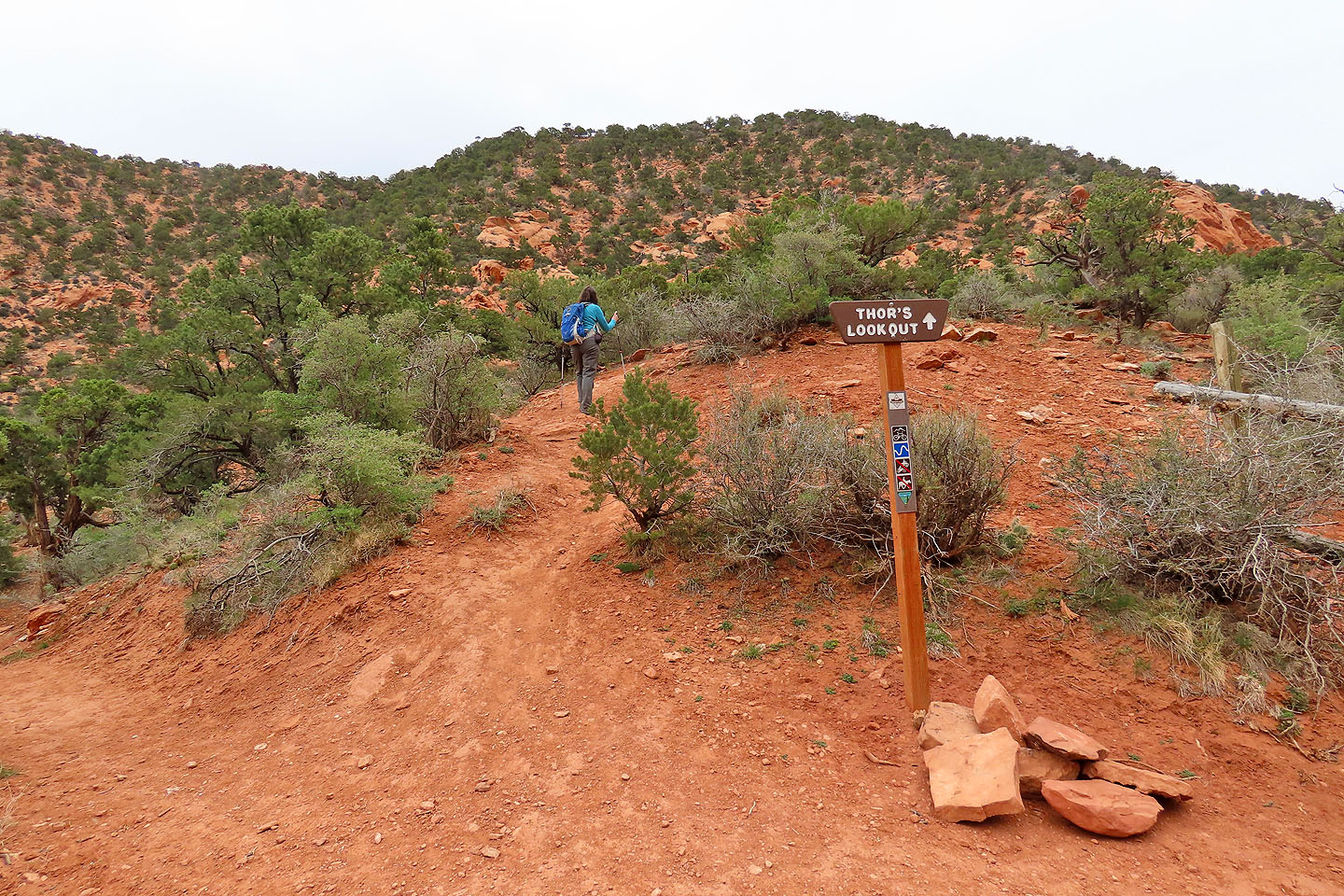 On the saddle a sign guides us to Thor's Lookout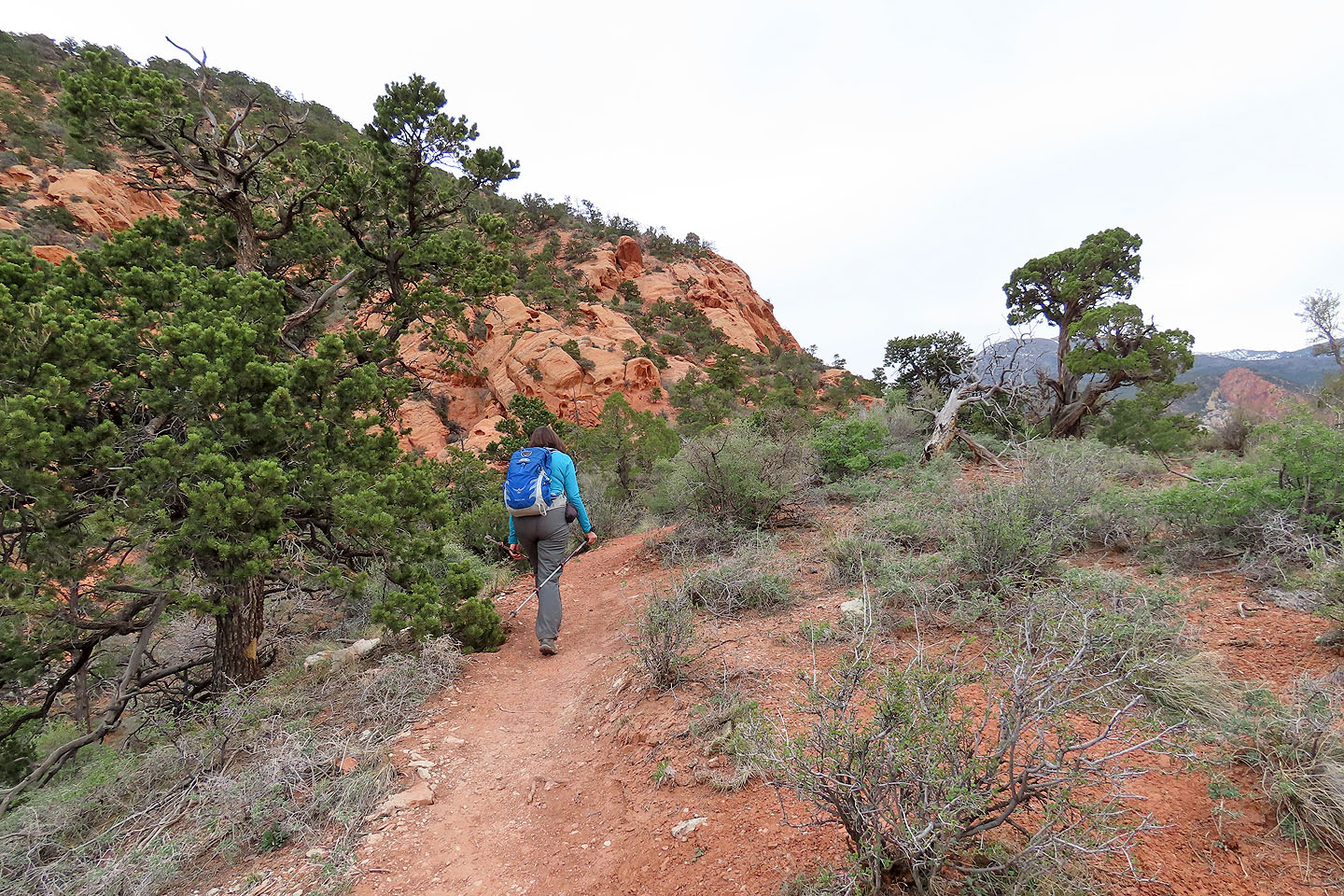 The trail leads to sandstone cliffs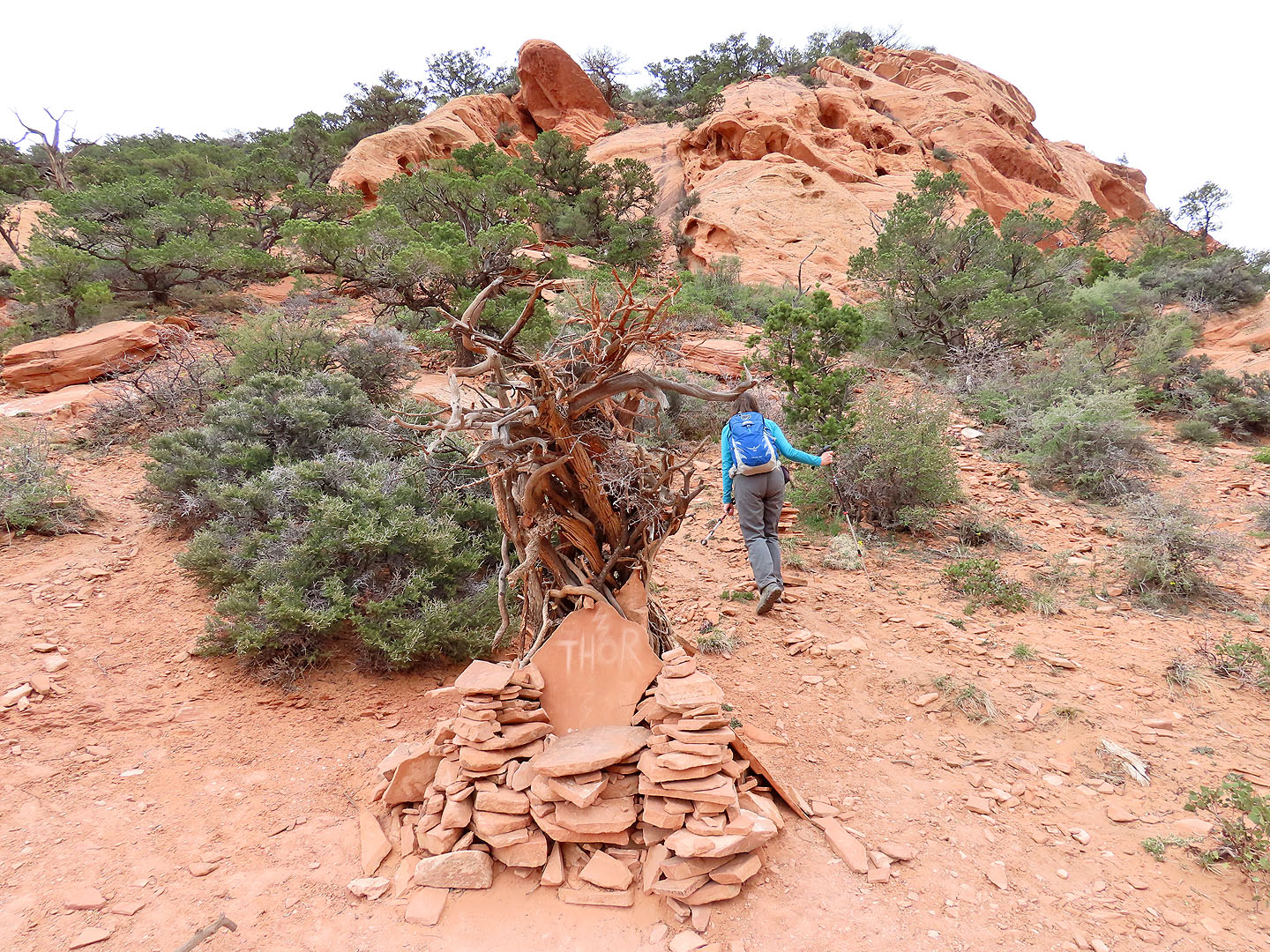 We passed Thor's Chair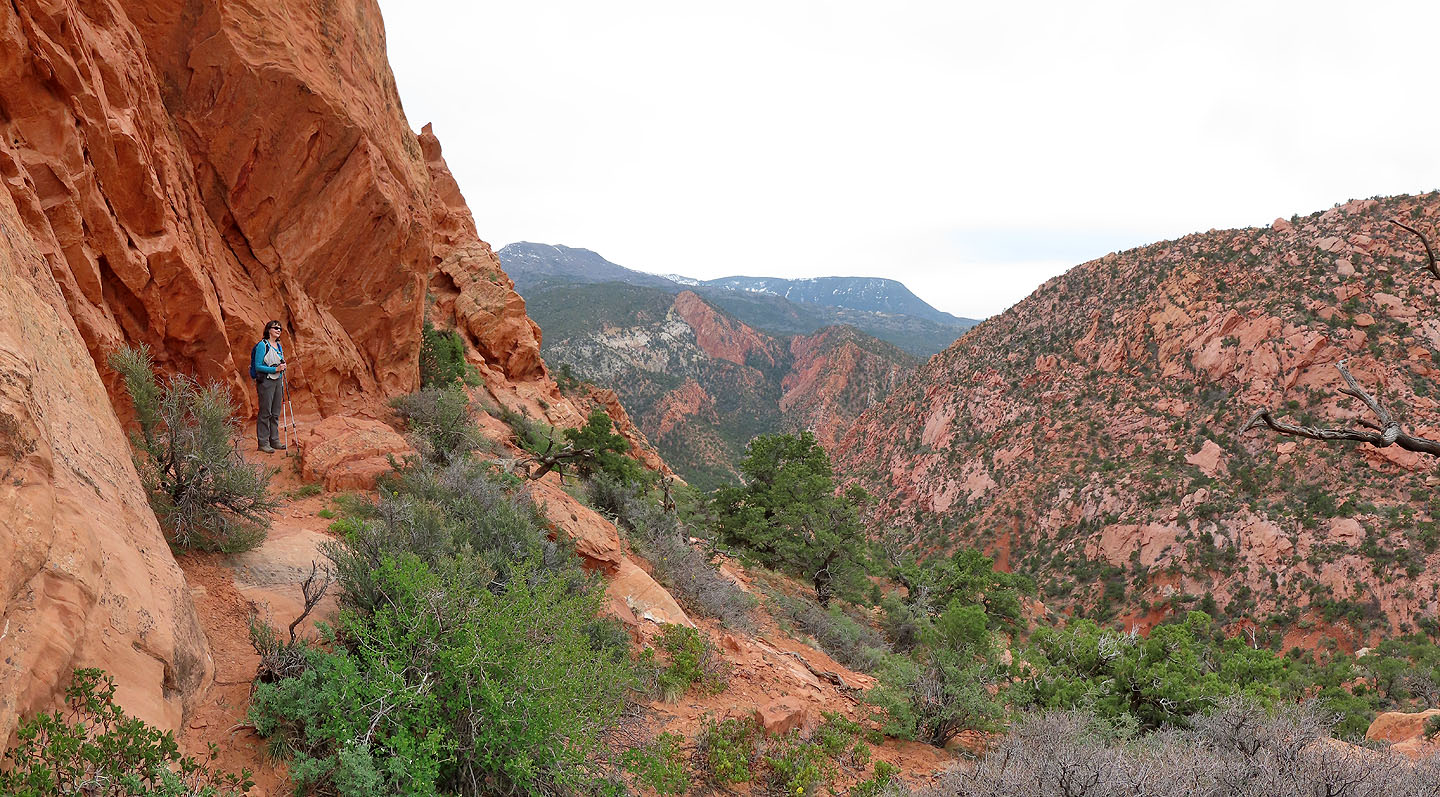 Trails lead everywhere, but this is likely Thor's Lookout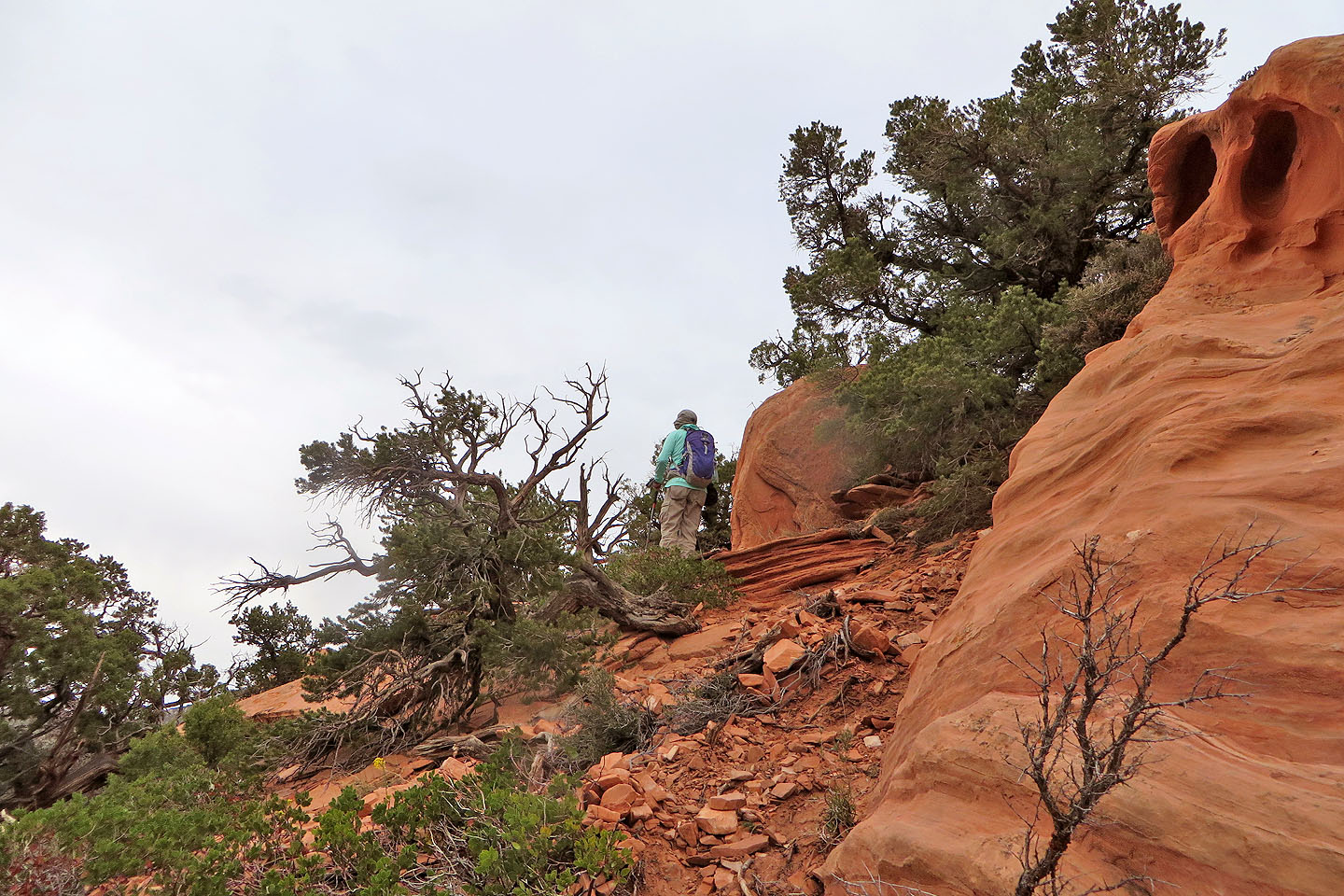 I climbed higher to see if I could find a better view point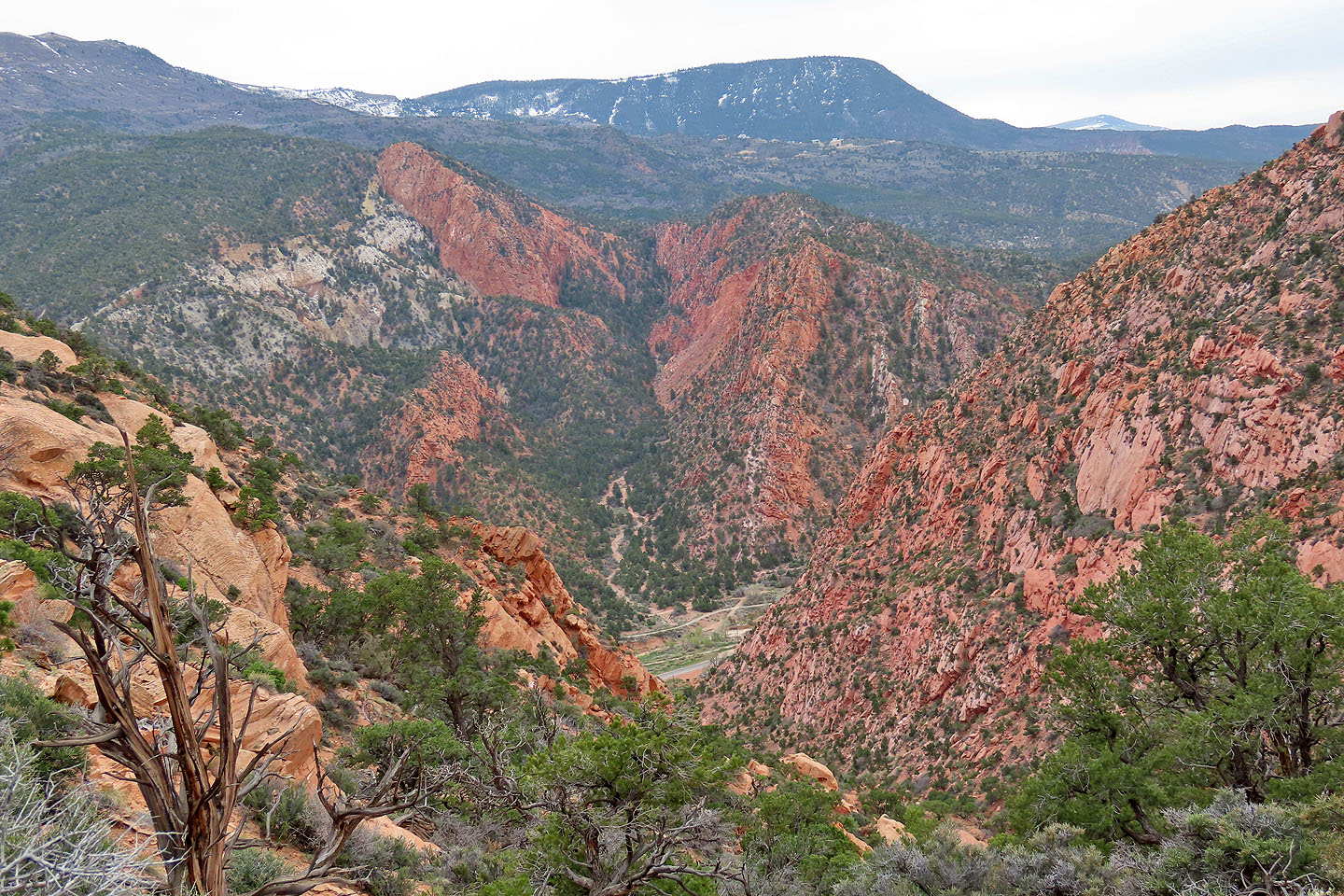 Looking down to the road where Red Hollow Trail starts. Red Hollow Trail also reaches the saddle.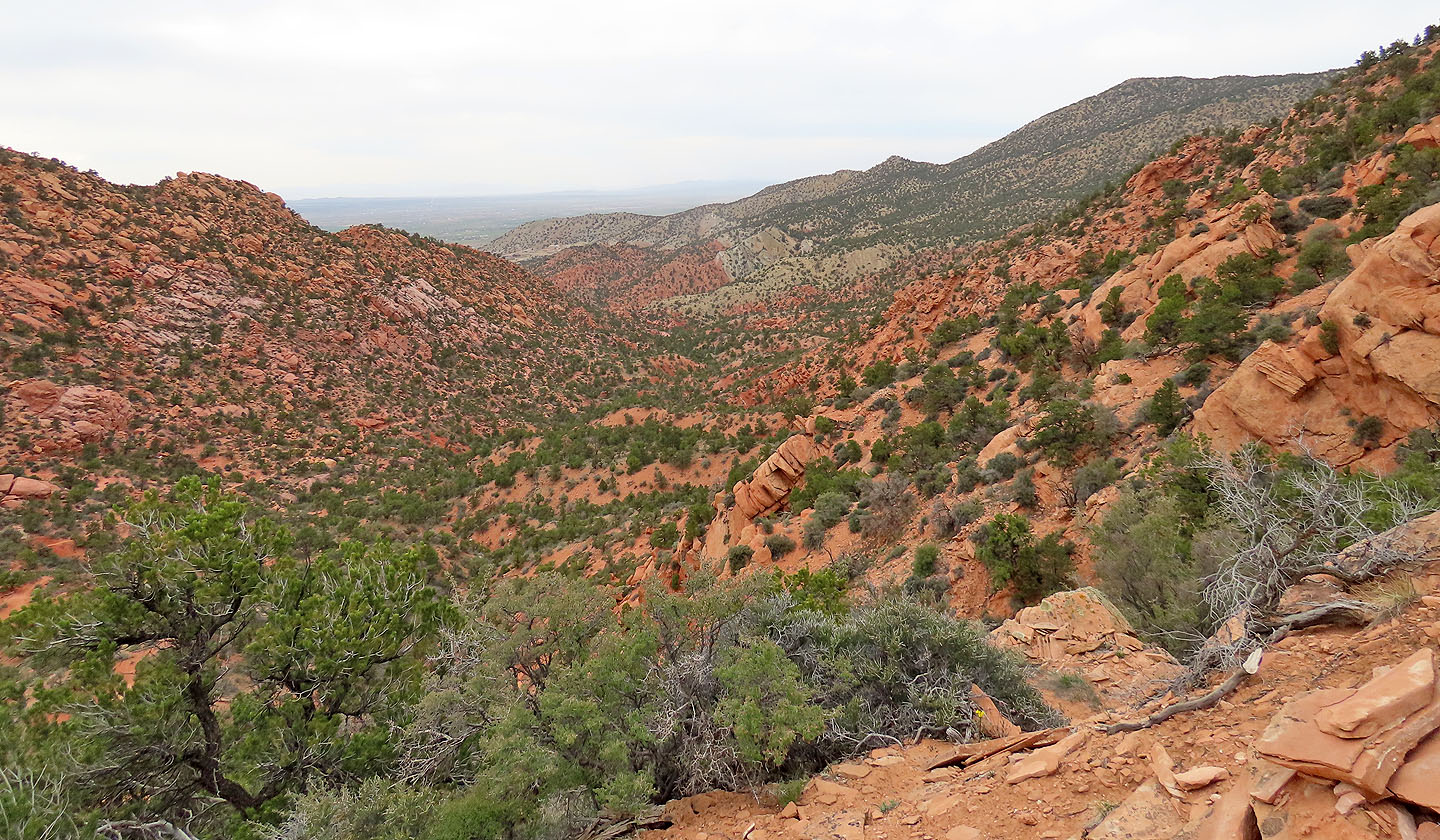 Looking north, The Red Hill is on the left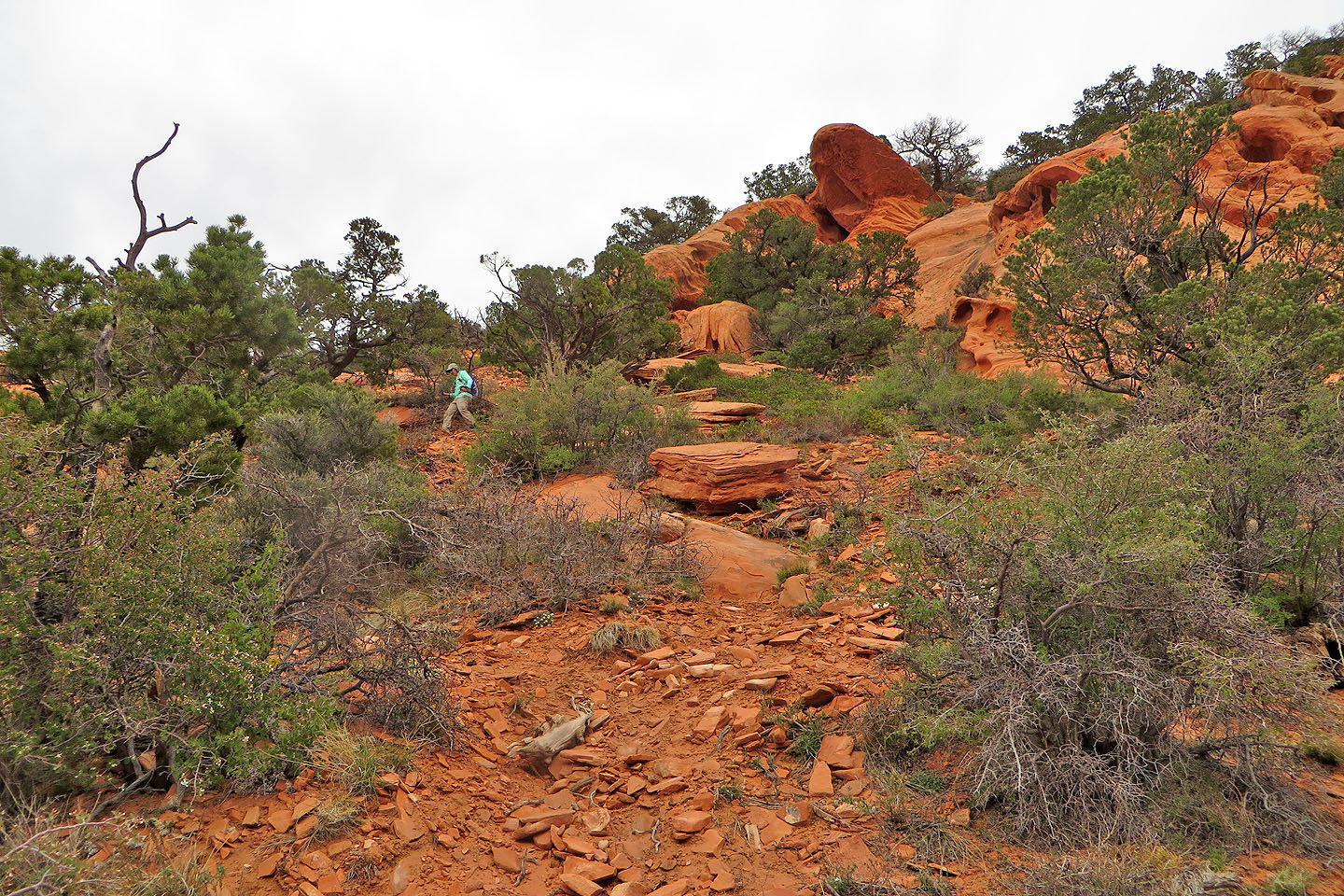 I came back down to join Dinah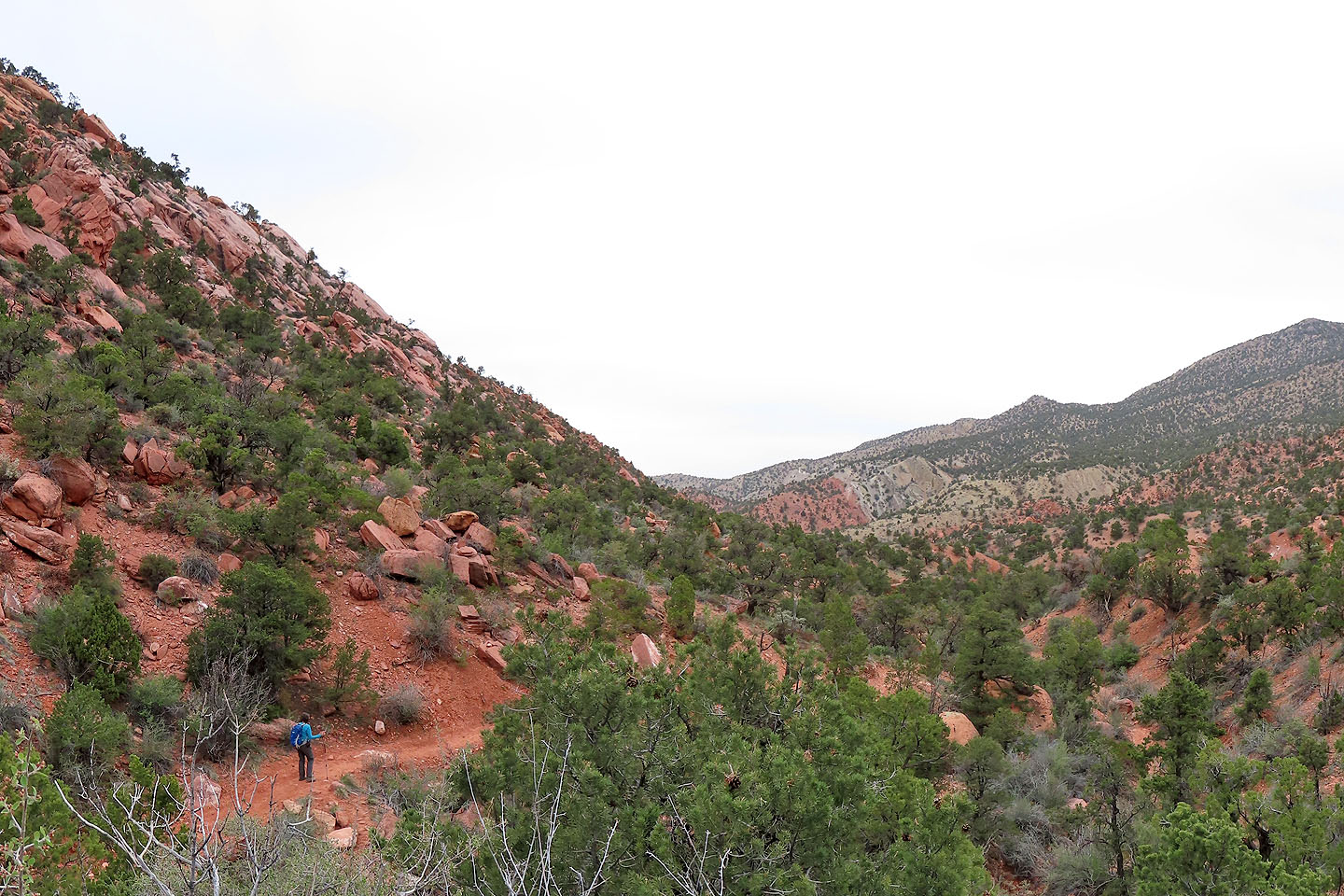 Heading back down the trail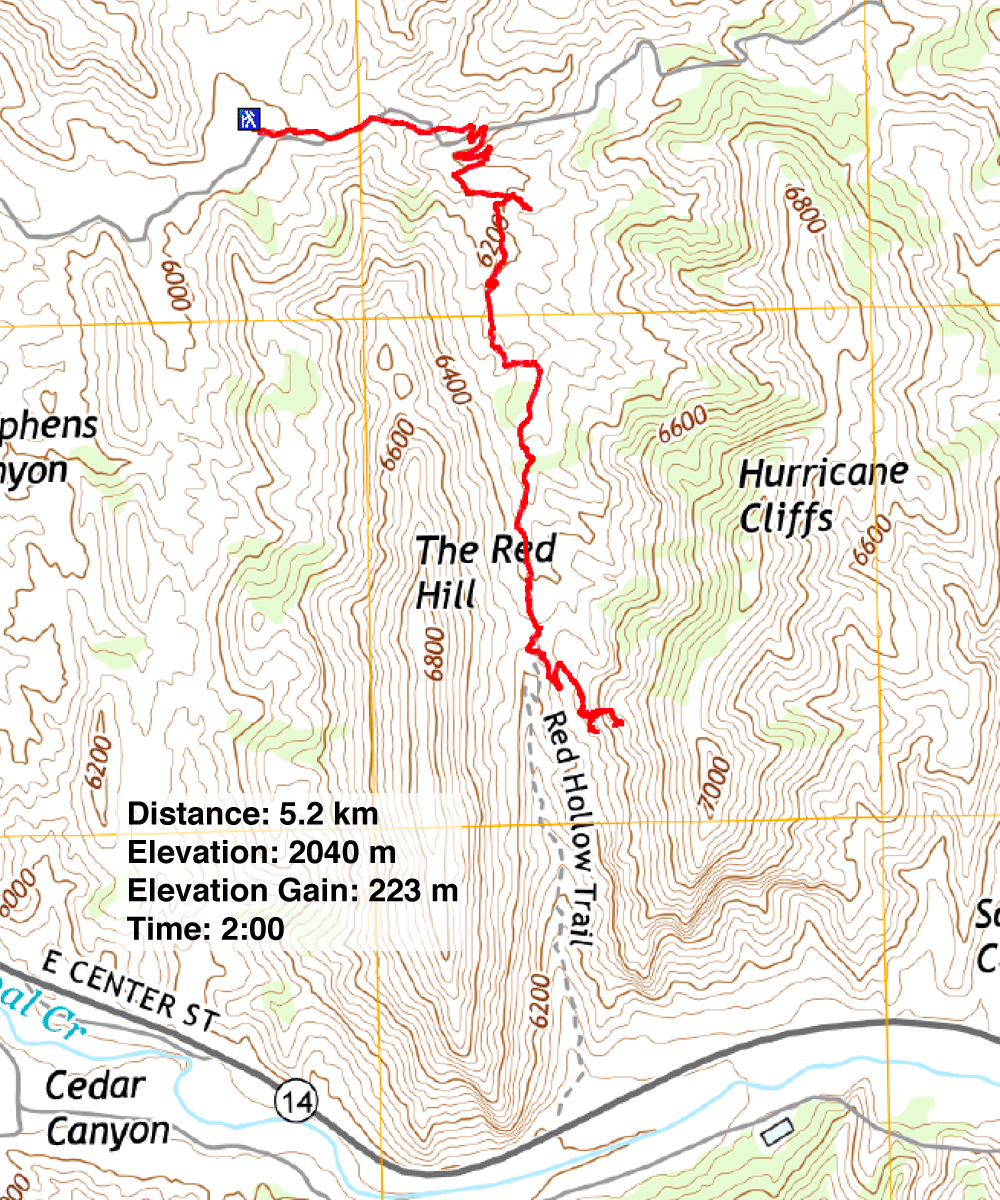 Cedar City (3.2 mi, 6693 ft, 732 ft)