bobspirko.ca | Home | Canada Trips | US Trips | Hiking | Snowshoeing | MAP | About

Snow Canyon Overlook
Red Mountain Wilderness, Utah
April 21, 2023
Snow Canyon Overlook is just what you would expect. From a clifftop, you can gaze down the entire length of Snow Canyon. While the overlook offers a fine view of the colourful canyon, far-reaching views can be achieved from nearby high points, an idea we snatched from Sonny's trip.
Dinah and I parked at the Red Mountain Trail parking lot and started down a broad, rocky path through a light forest. A cattle fence lines the trail, so there's no chance of straying. It's also not inspiring. But after hiking 1.5 km, we passed through a gate and left the fence behind.
The trail becomes narrow and sandy before reaching the overlook. Trudging in deep sand, we reached the cliff edge and regarded the white and red peaks lining Snow Canyon. But we weren't finished with the area. We turned around and headed to the two nearby high points. An easy hike up rocky slopes brought us to both high points merely 60 m apart. Both summits gave fine views worth the slight effort to reach them. Satisfied with the short hike, we returned to our car. Happily, we included Snow Canyon Overlook in our trips and didn't overlook it.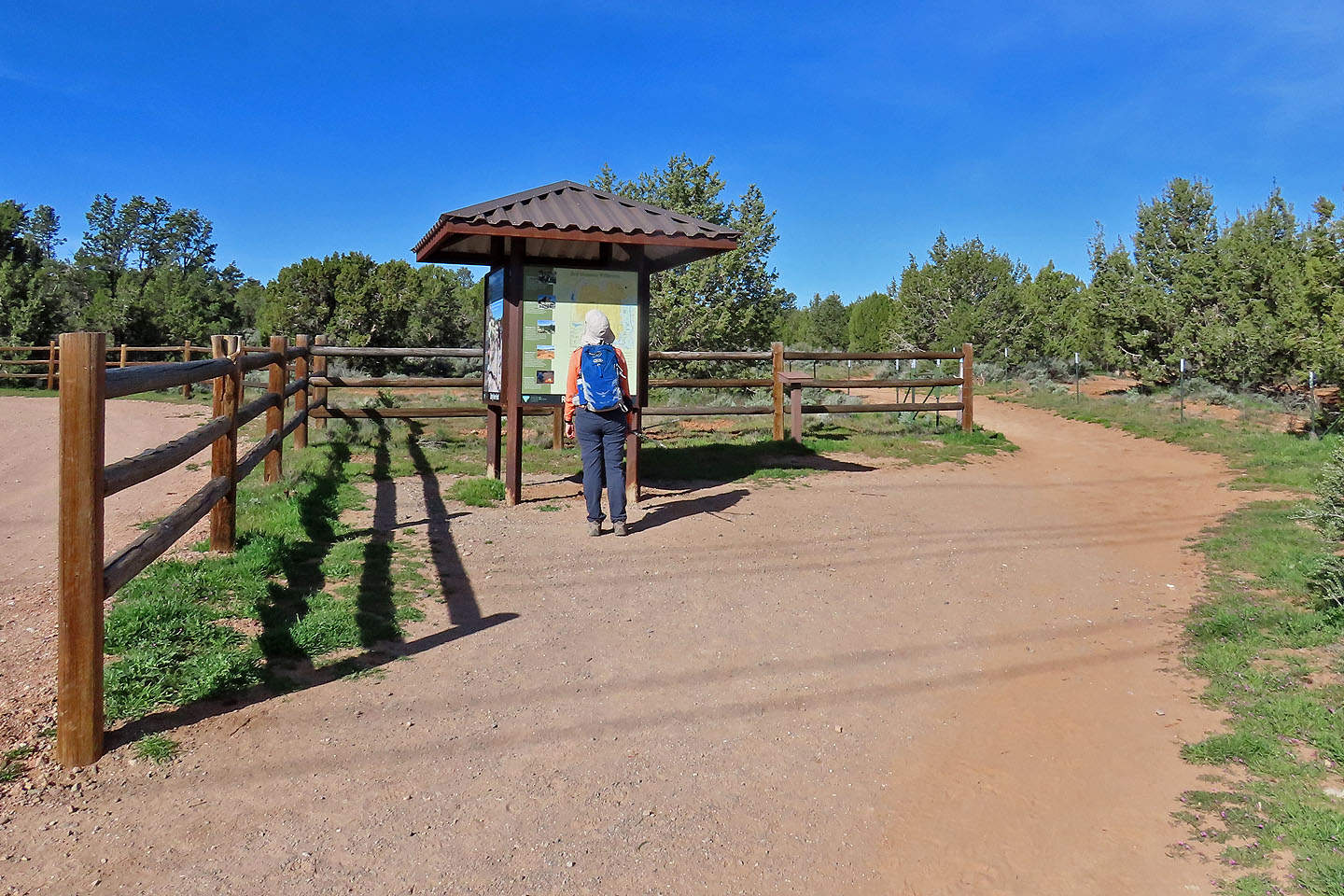 Dinah stops to read the trailhead sign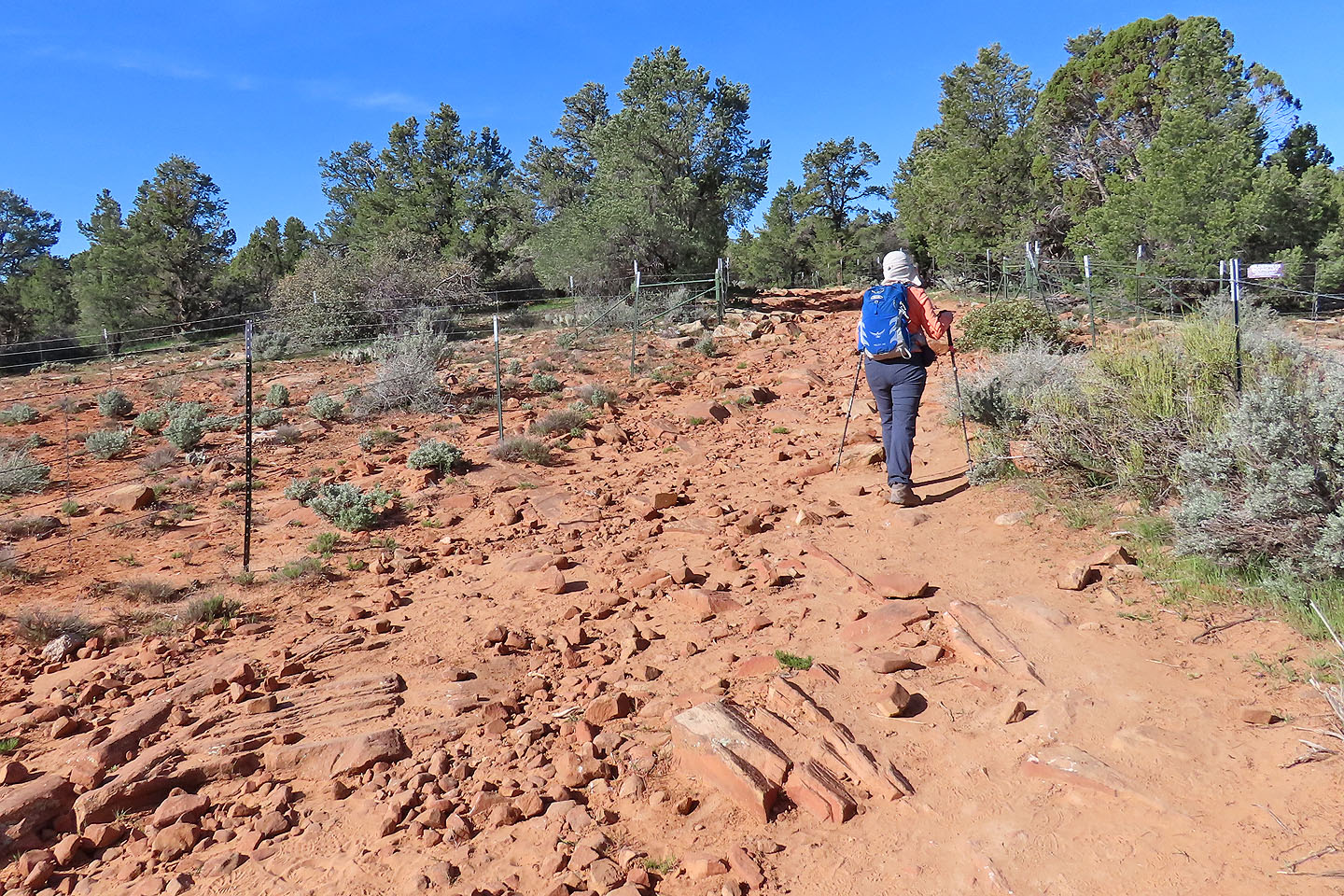 A fence lines the trail for the first mile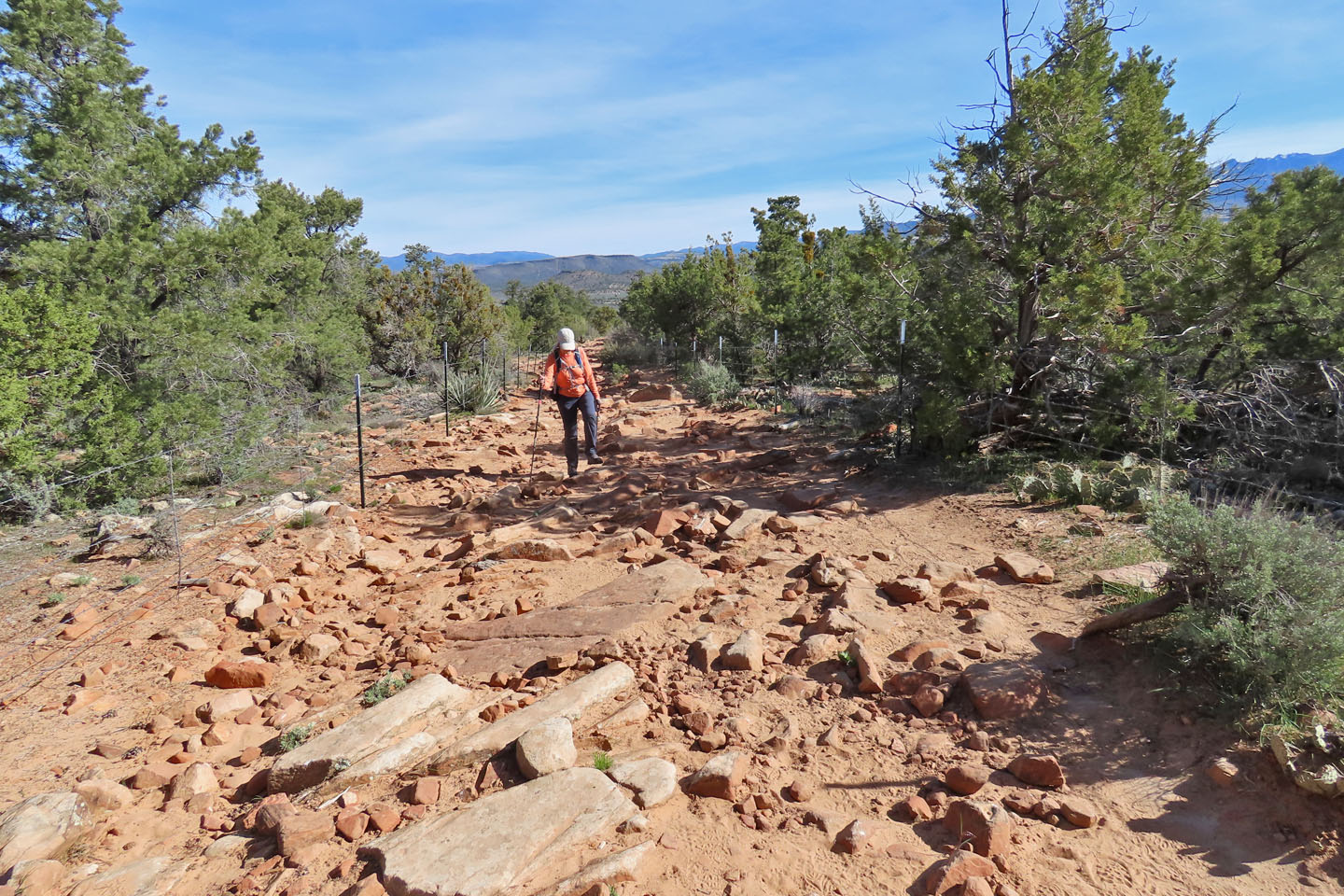 The trail is rocky for some distance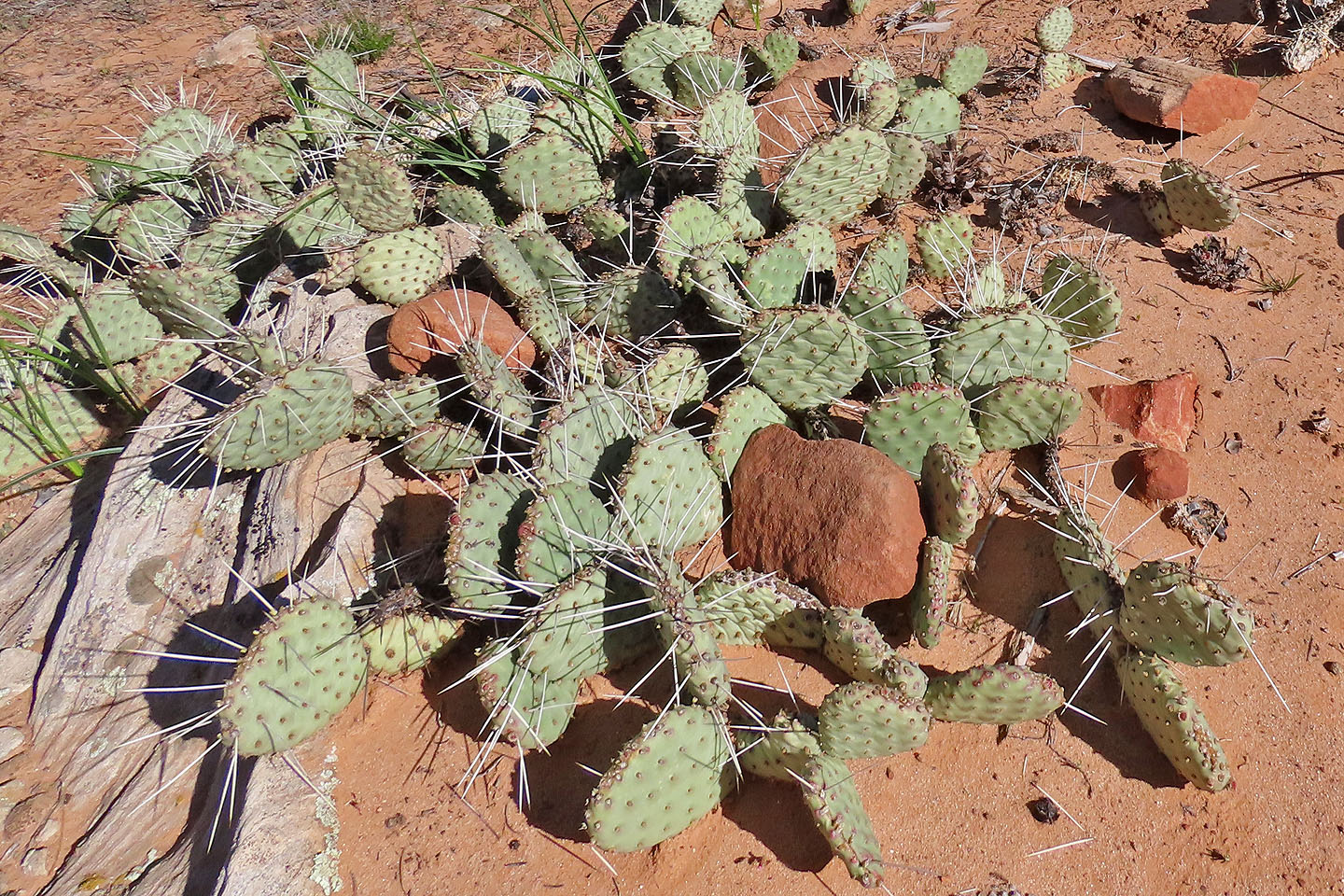 Cactus had extra long needles as if short needles won't work here

Side-blotched lizard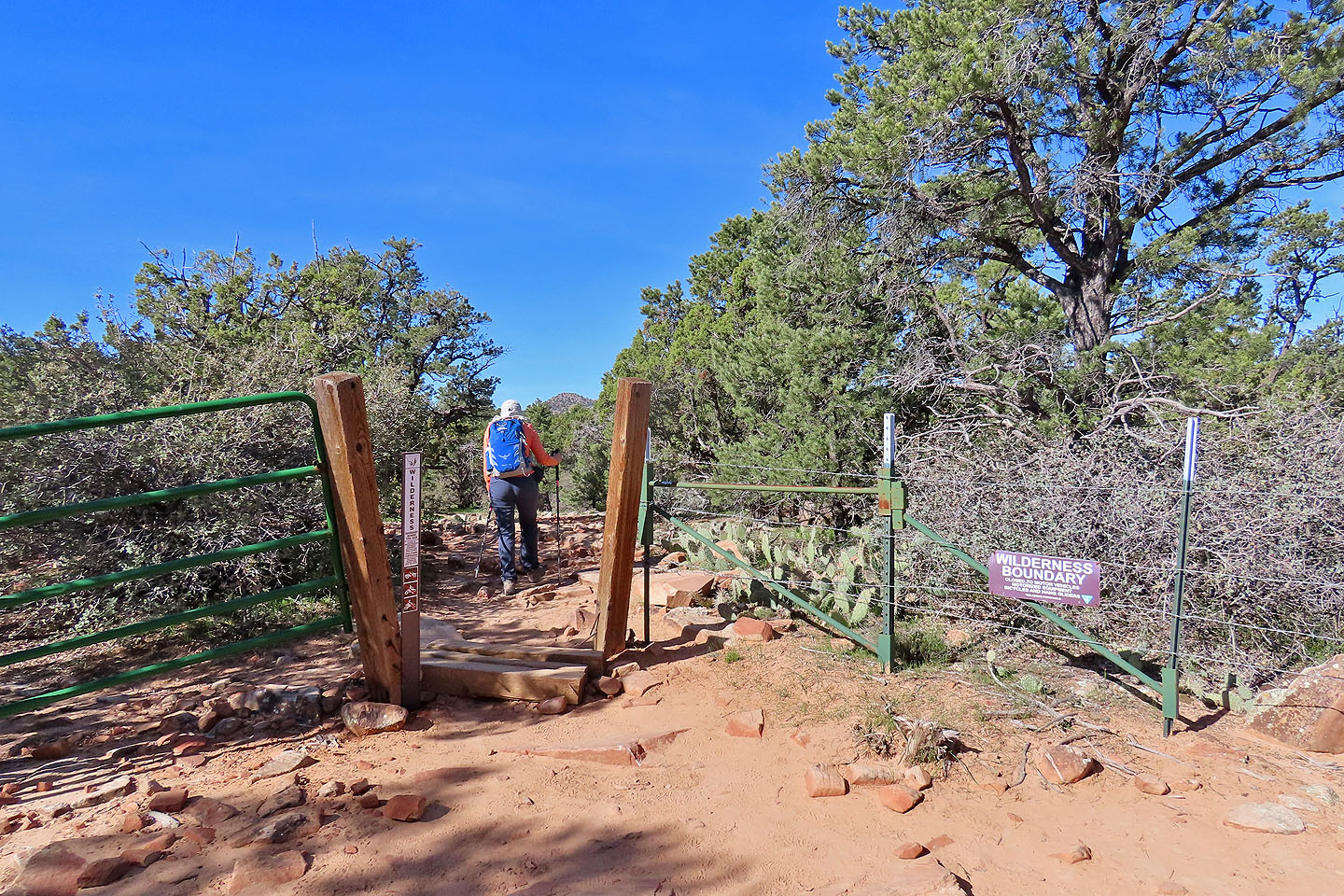 The trail finally leaves the fence behind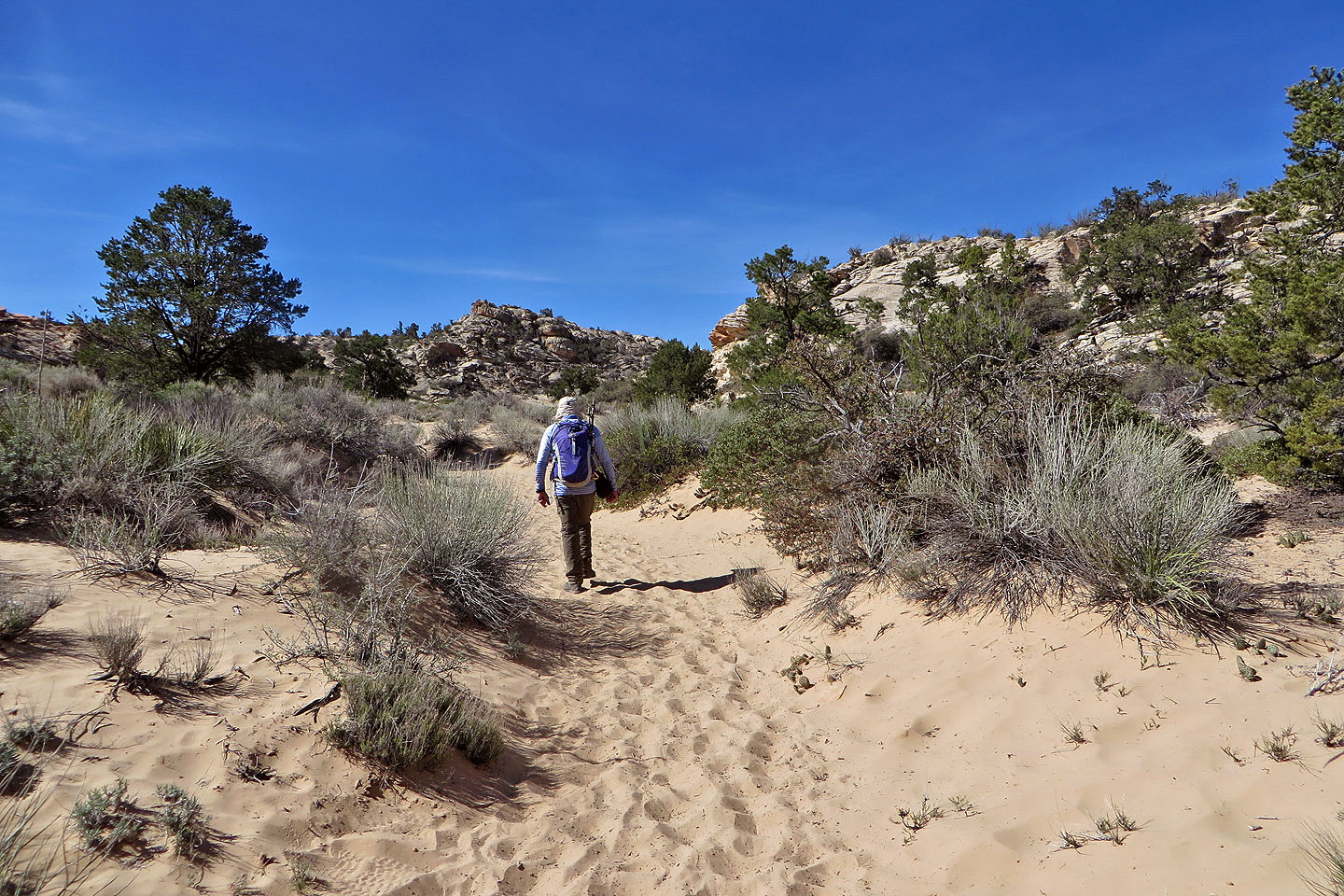 The trail becomes sandy before reaching the overlook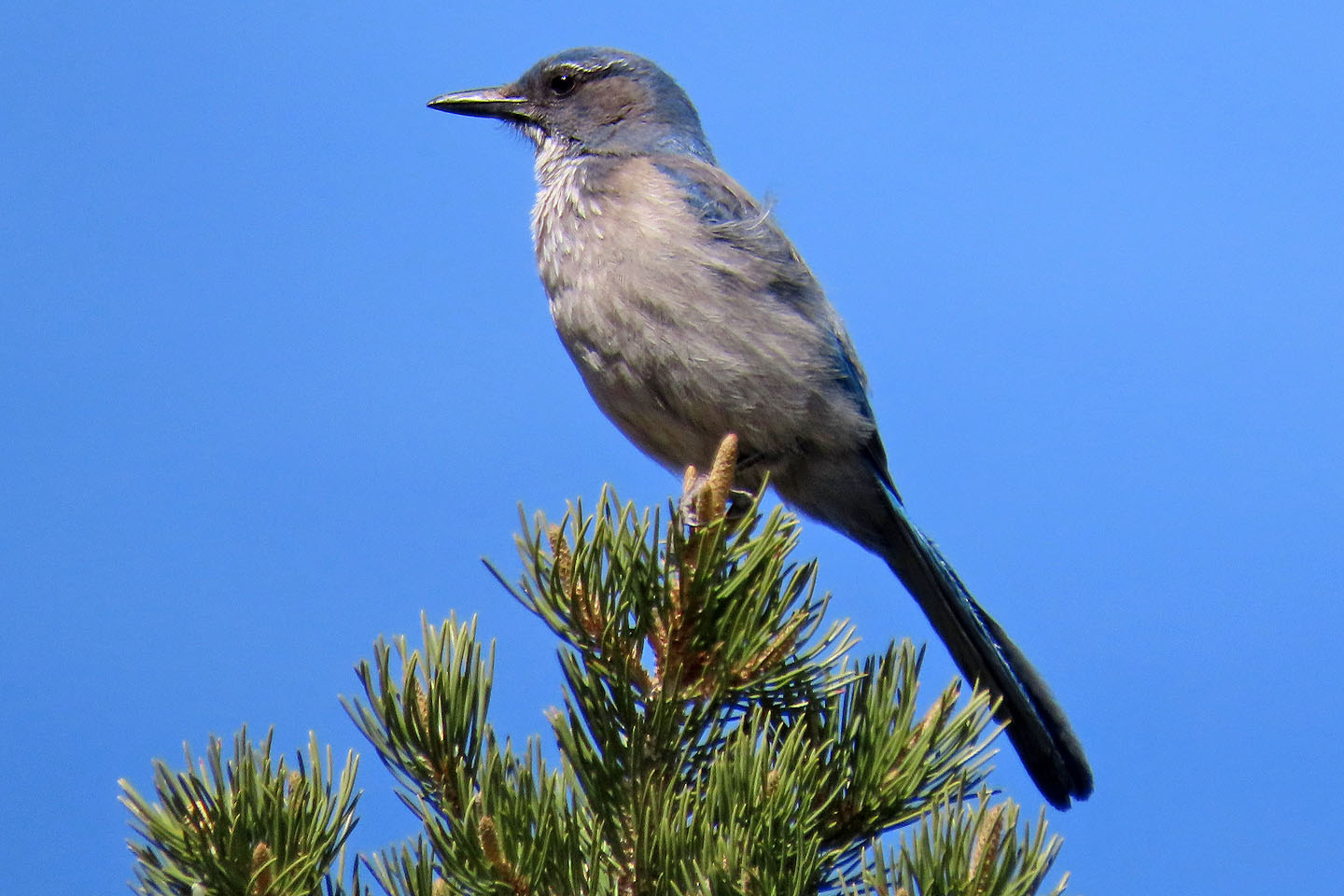 Woodhouse's scrub jay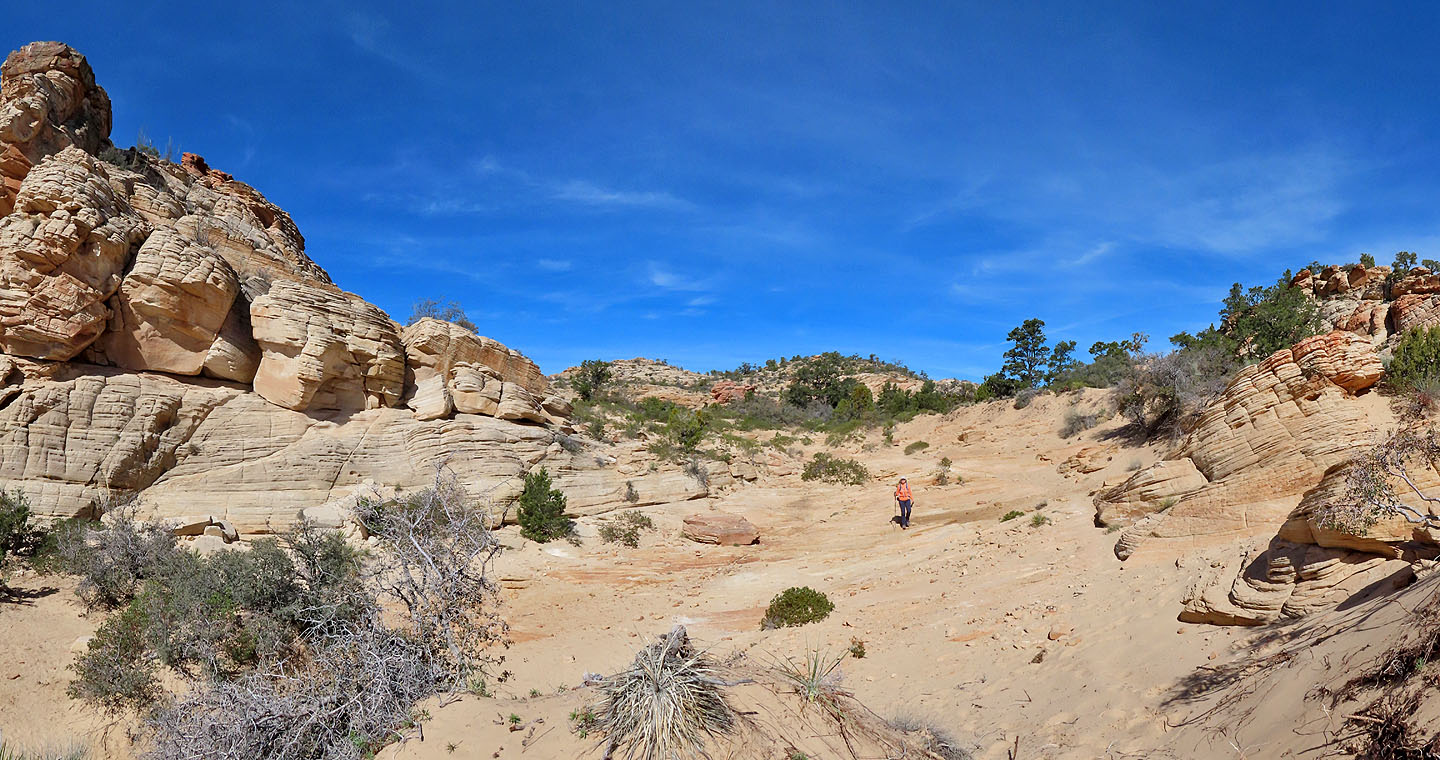 Looking back as we approached the overlook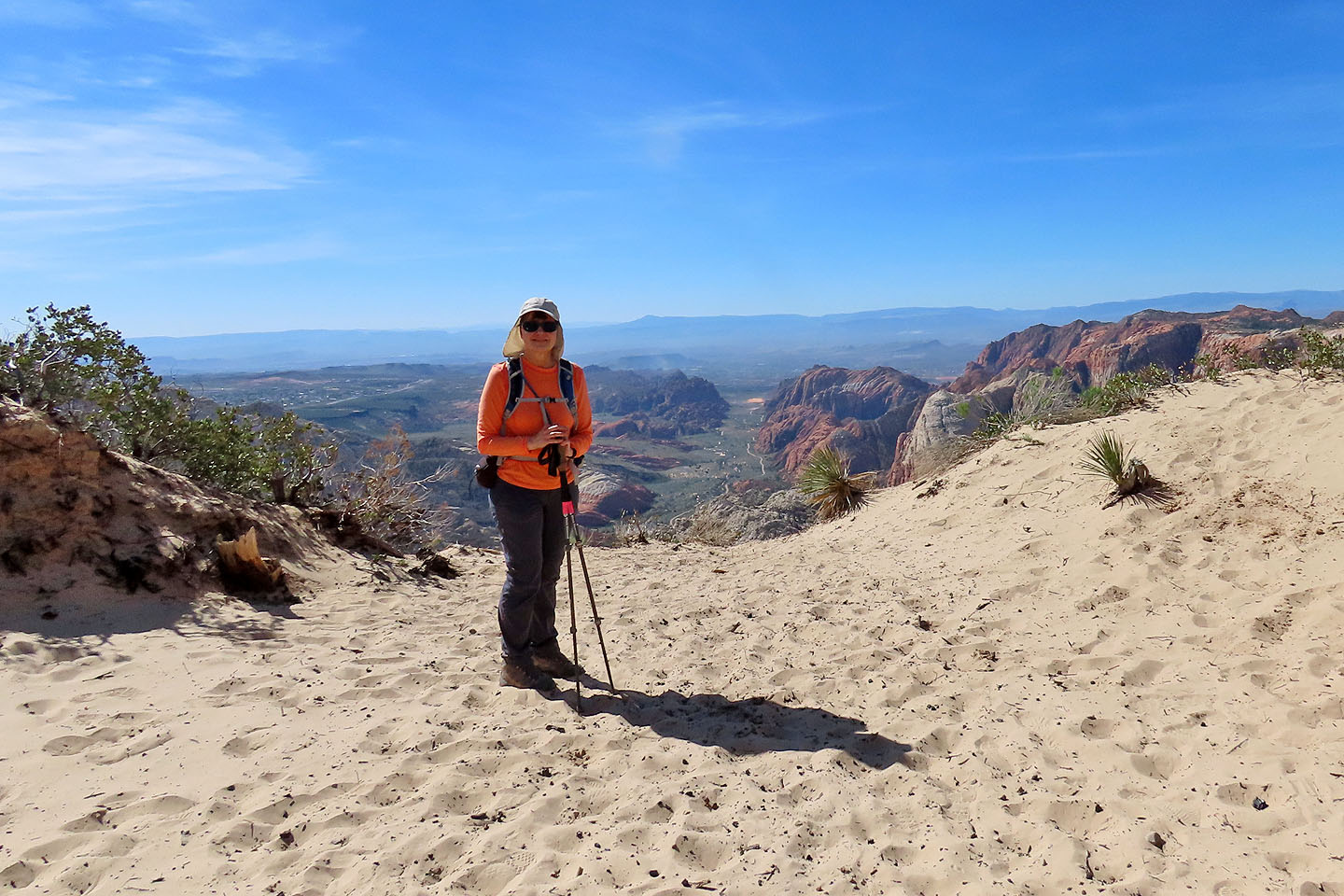 Dinah at the overlook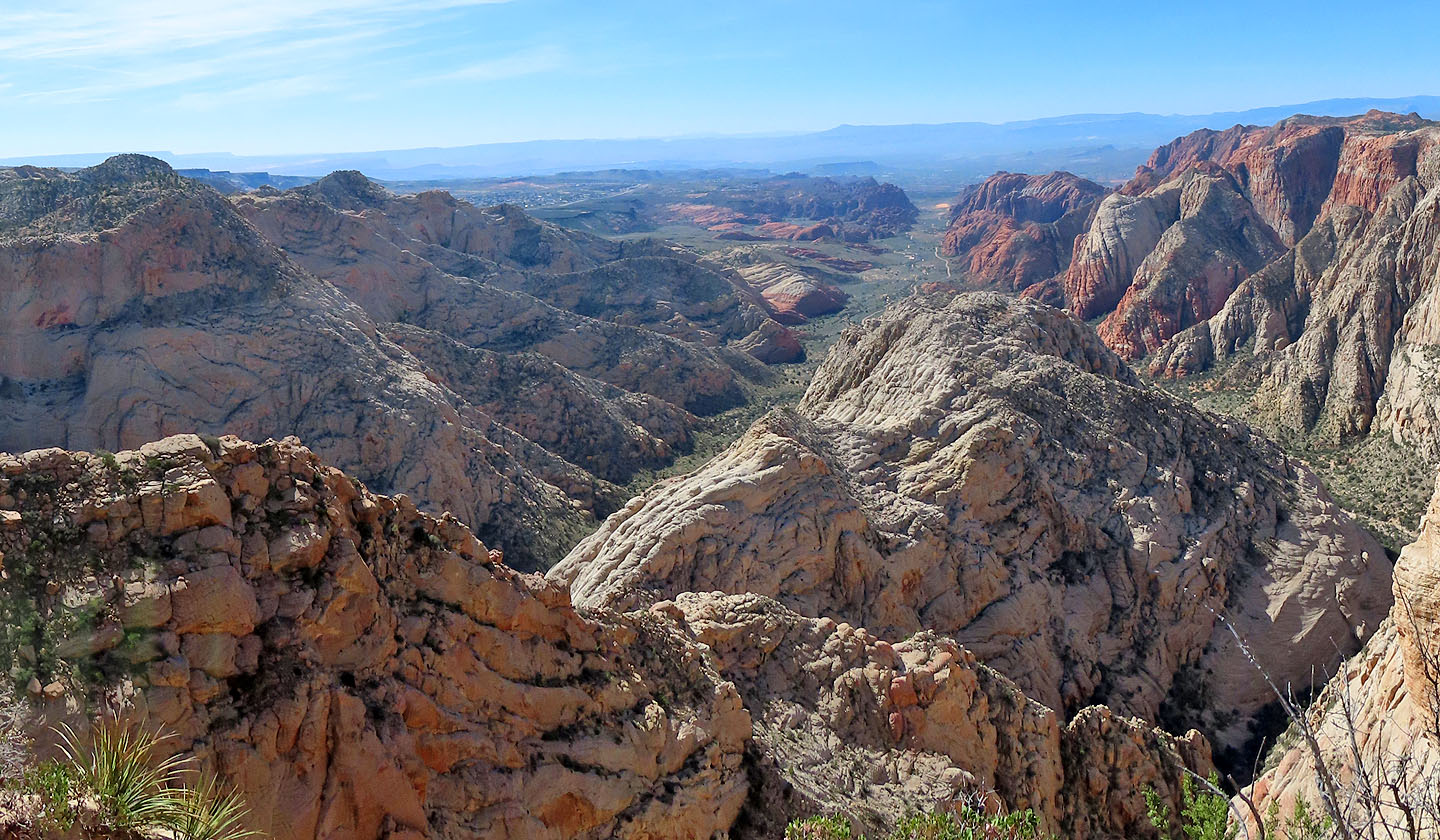 Looking down Snow Canyon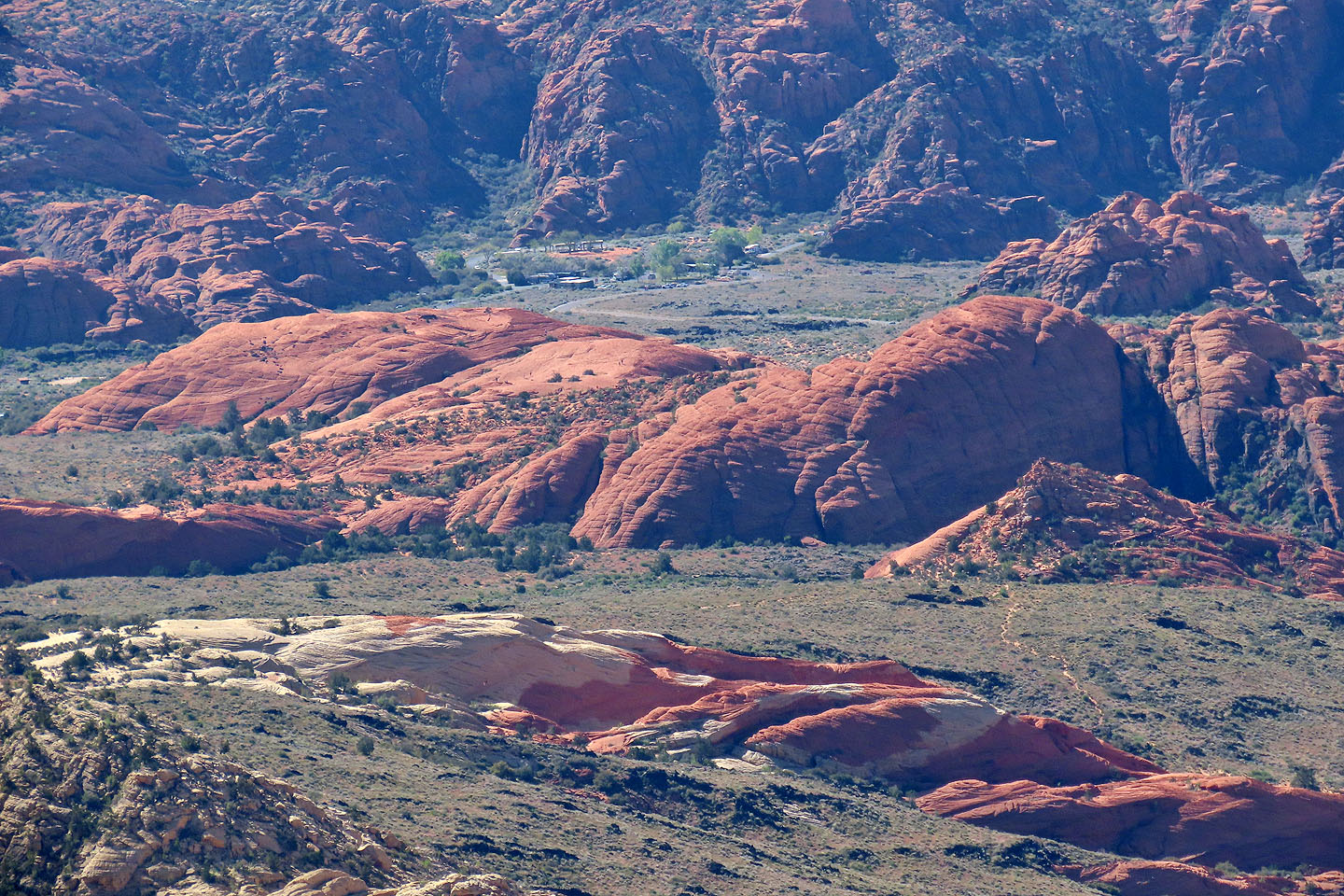 Two days earlier, we hiked the Petrified Dunes in Snow Canyon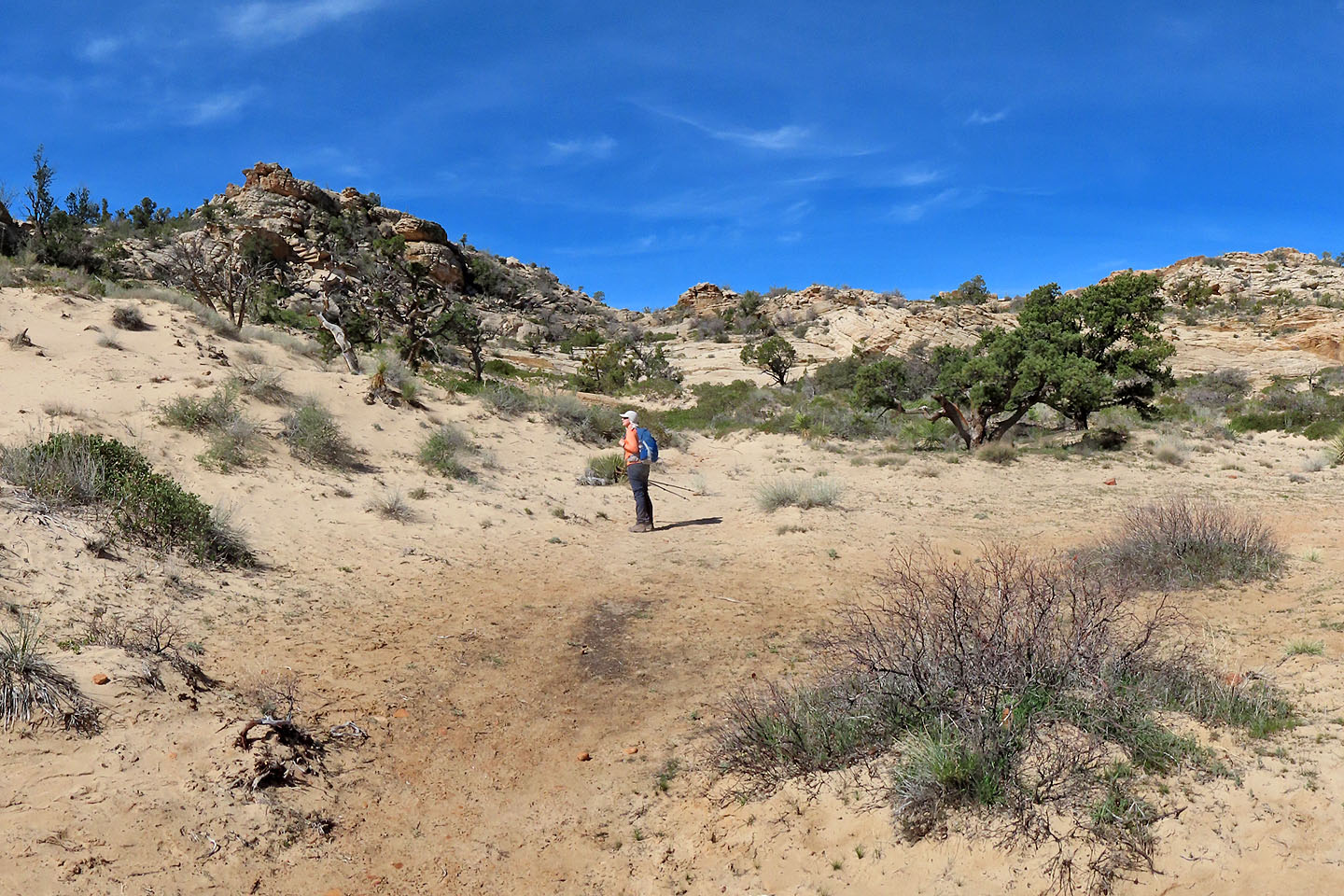 After the overlook, we backtracked a short distance to climb the first high point seen left

The rugged little peak is just a hike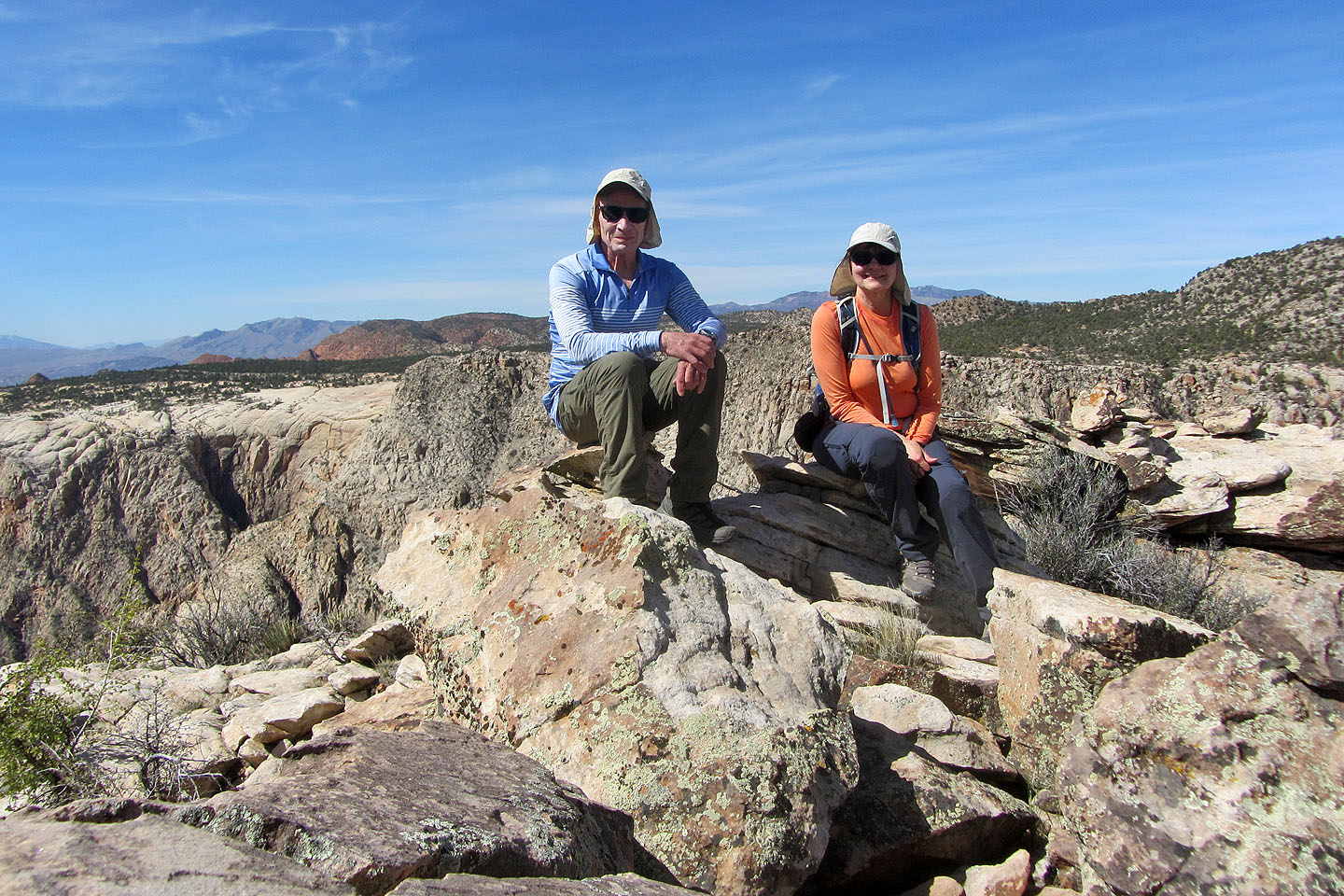 Sitting on the top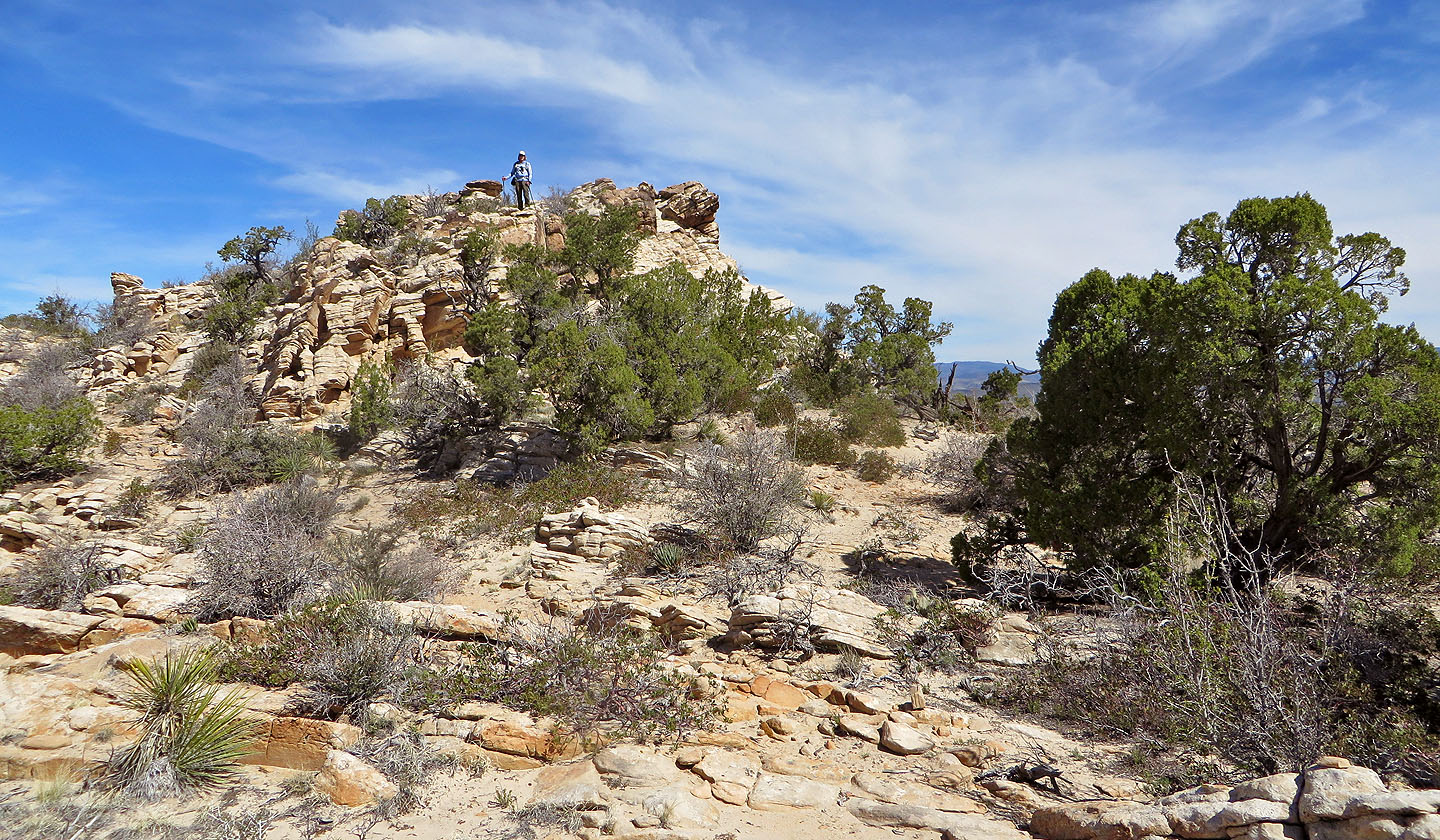 Looking back at the first high point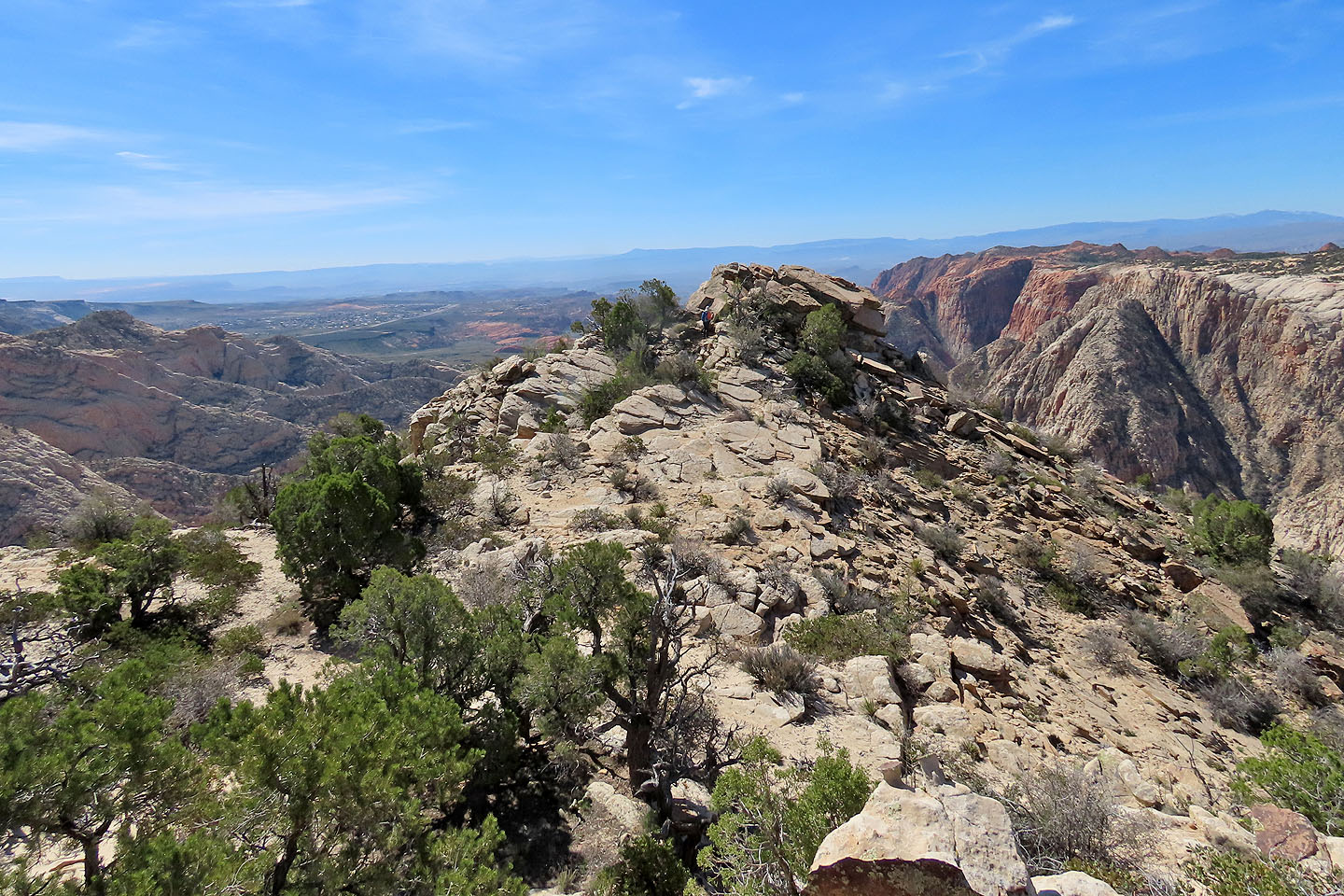 Dinah ascends the next high point (mouse over for a close-up)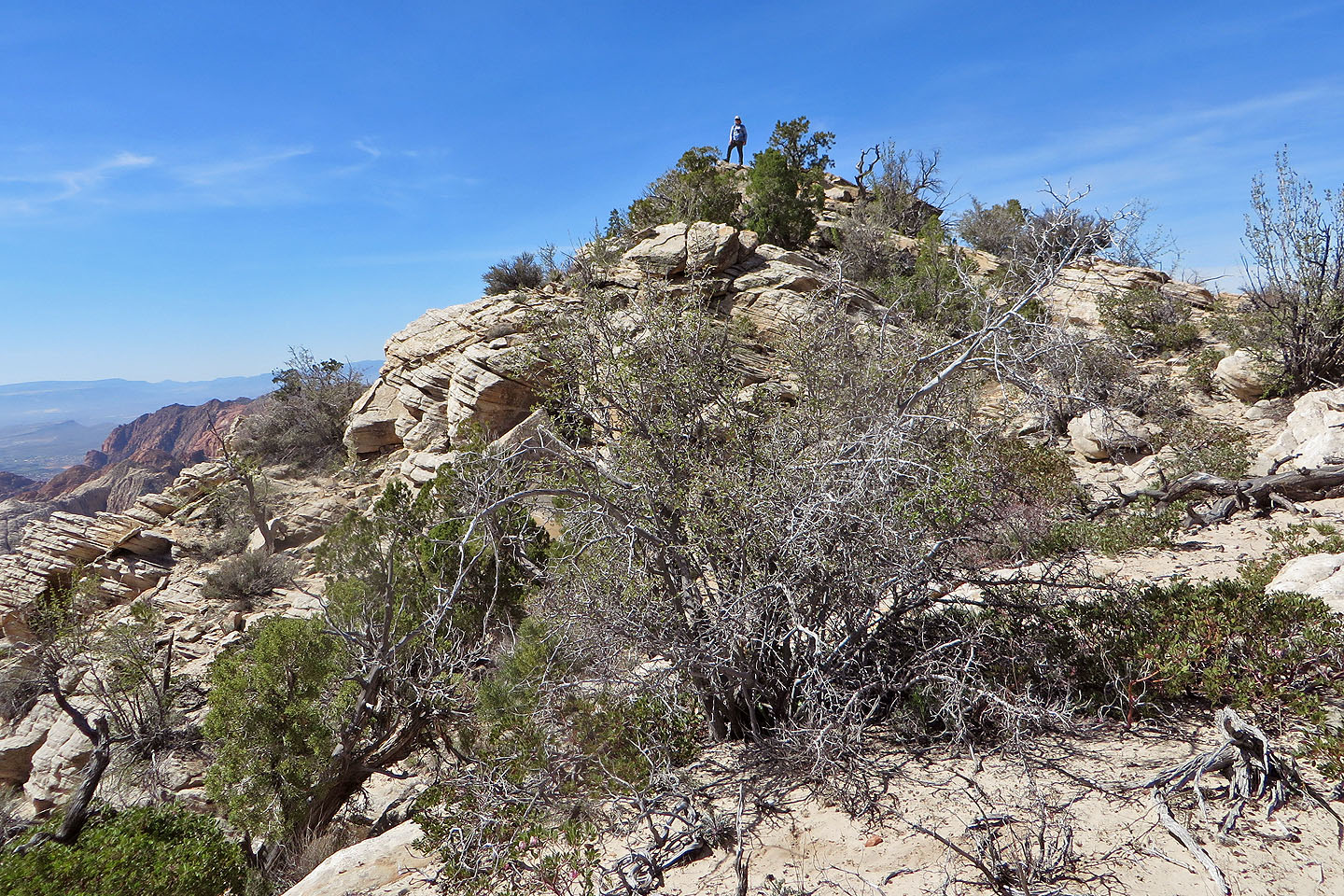 Looking back after I reach the second high point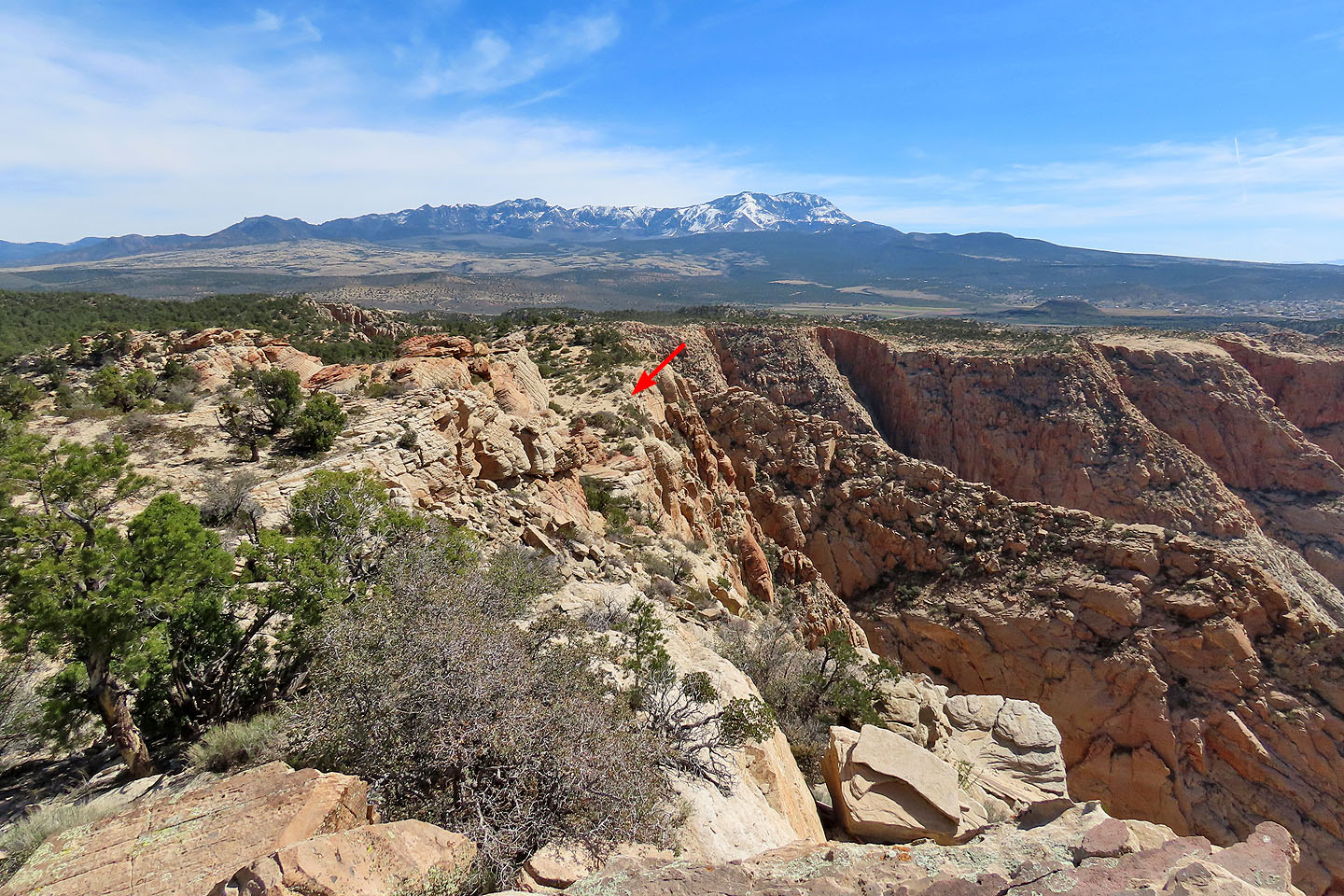 The overlook seen from the second high point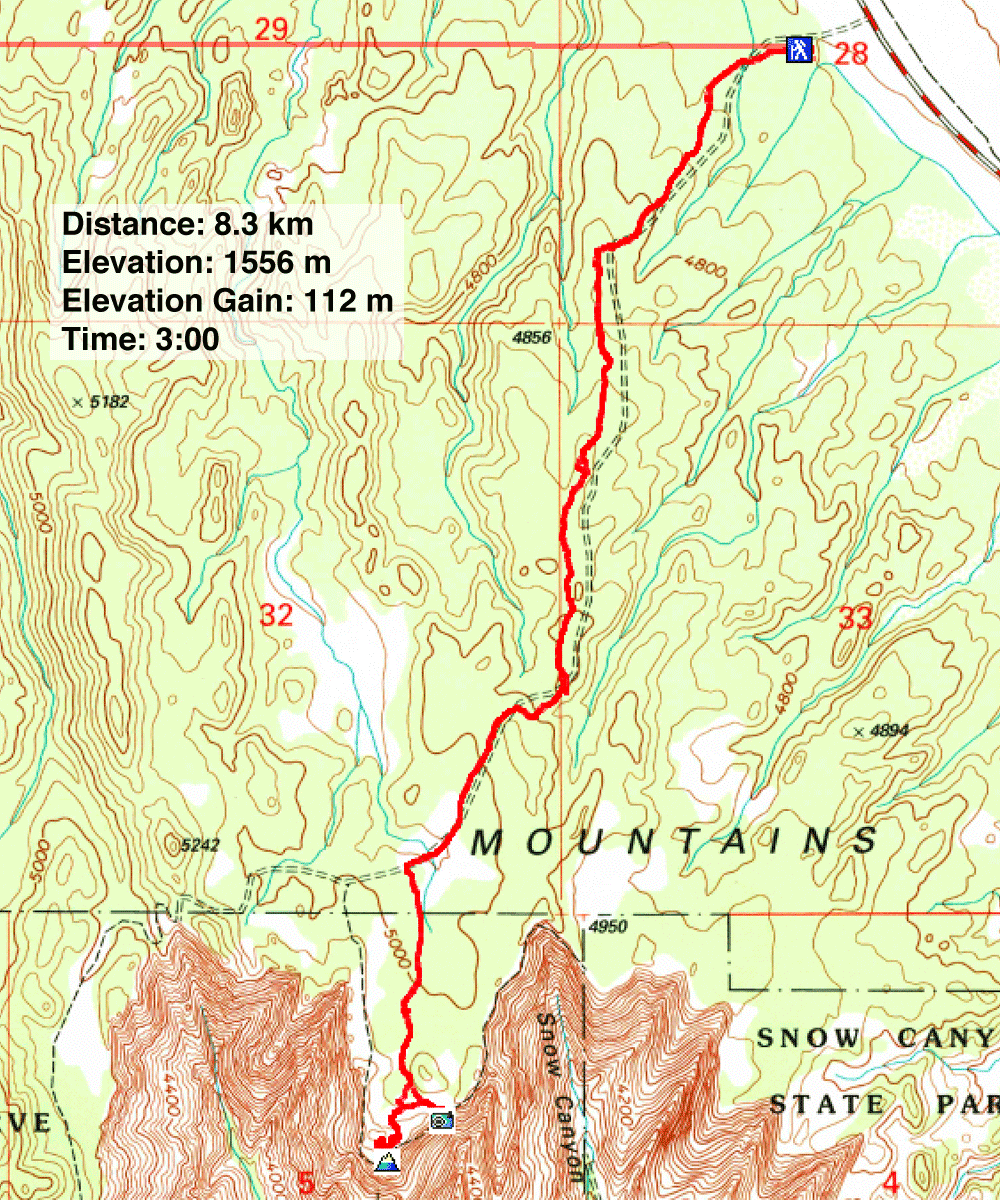 Veyo Topo (5.2 mi, 5105 ft, 367 ft)