bobspirko.ca | Home | Canada Trips | US Trips | Hiking | Snowshoeing | MAP | About
Three Ponds Trail
Snow Canyon State Park, Utah
April 25, 2013
Distance: 6.5 km (4.0 mi)
Cumulative Elevation Gain: 107 m (351 ft)
Ever since reading that Snow Canyon has redder rocks than Red Rock Canyon, I've always wanted to see it for myself. And since Dinah had twisted her knee the day before, it looked like a good time to combine a long drive with a short hike.
It took us two hours to drive from Las Vegas to St. George, and another 15 minutes to reach Snow Canyon State Park. It wasn't a planned visit, so when we got there, we picked up a brochure at the gate and selected a hike: Three Ponds Trail. The 3.5 mile hike winds through petrified sand dunes and towering red cliffs before reaching the ponds. Being rather scummy, the ponds are hardly an attraction, but the route took us through beautiful landscape so far removed from Las Vegas that much of the flora and fauna were unfamiliar and therefore refreshing to us. And yes, the rocks of Snow Canyon do appear to be a deeper red than Red Rock Canyon.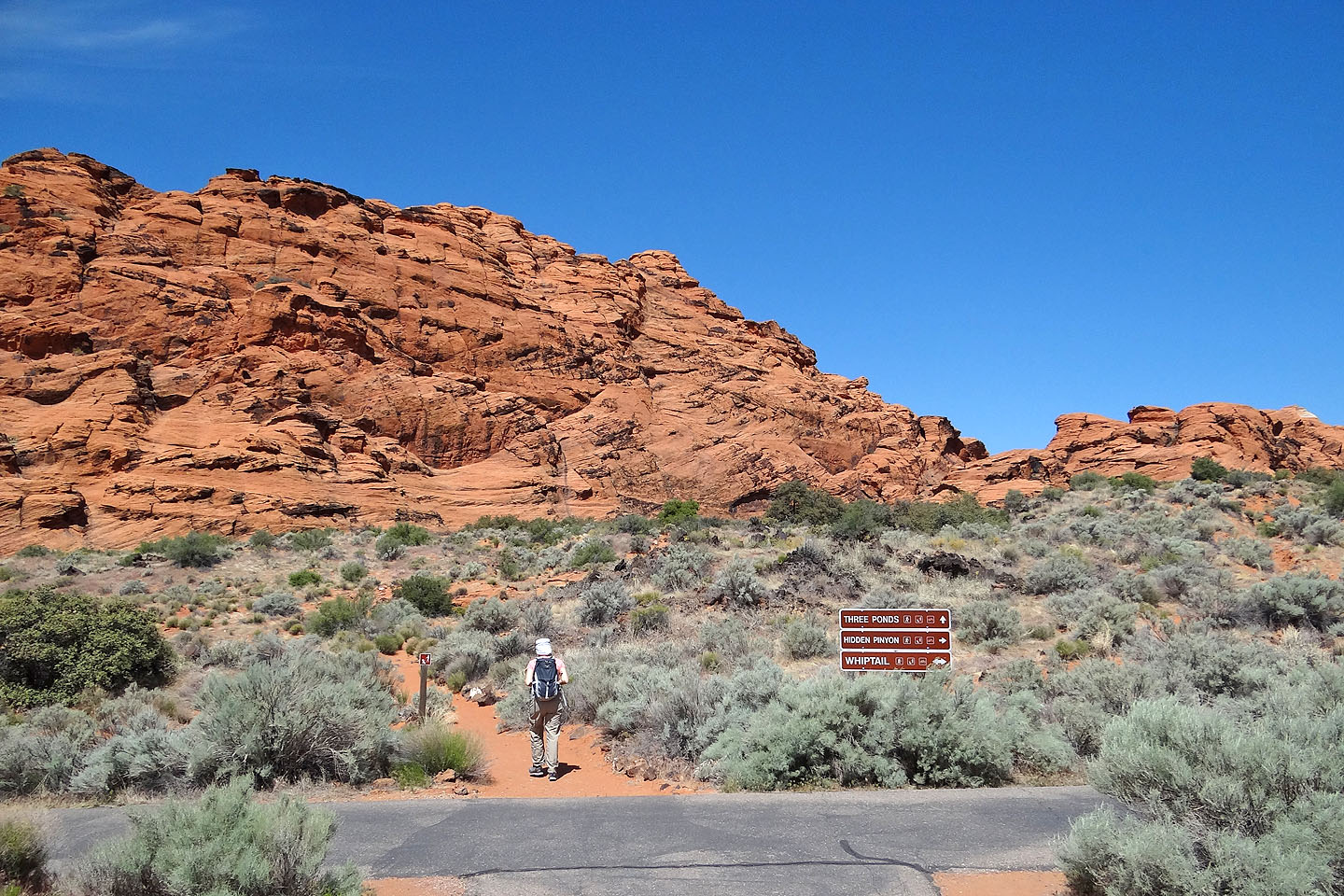 Starting up the Three Ponds Trail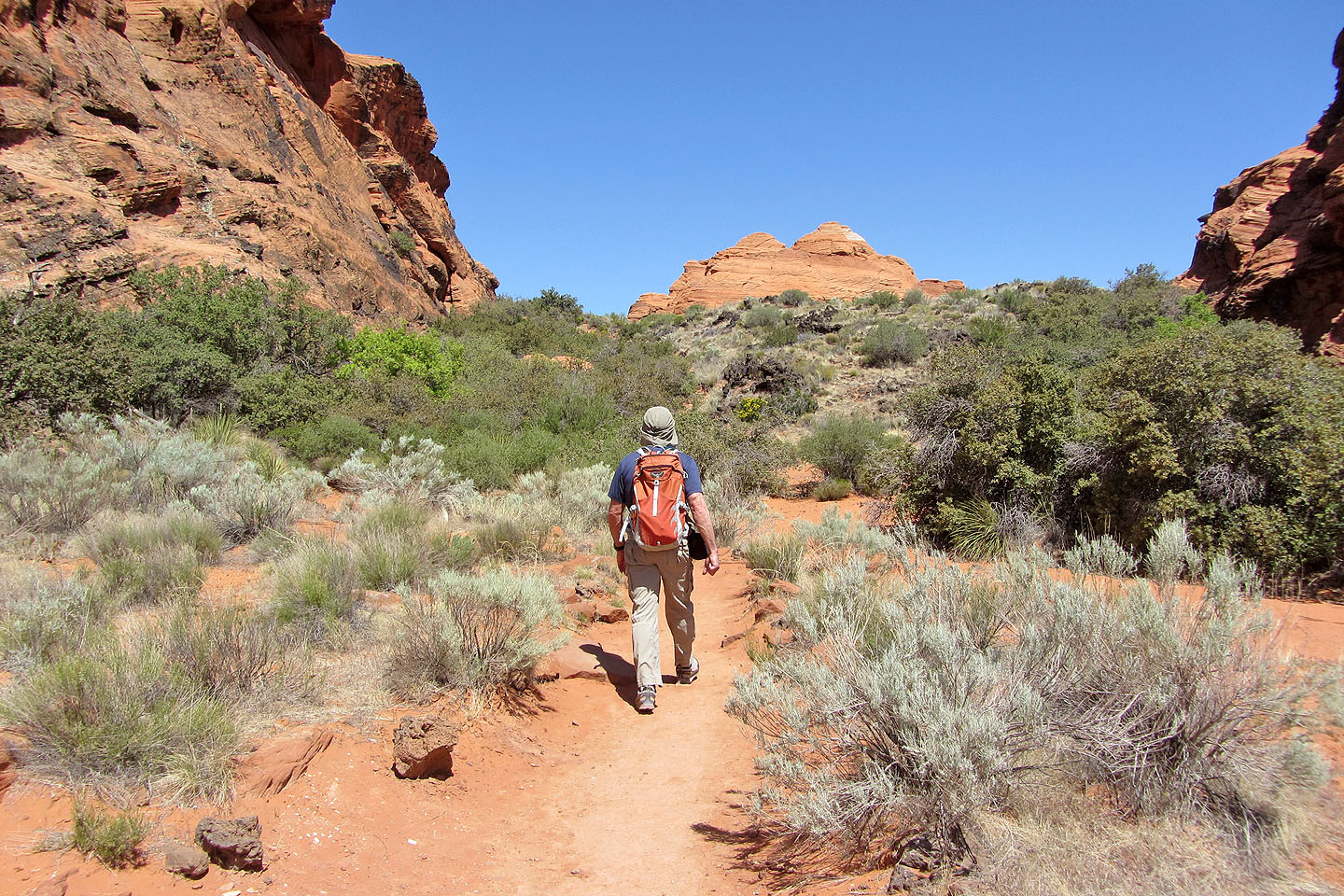 Like Red Rock Canyon National Conservation Area near Las Vegas, Snow Canyon has petrified sand dunes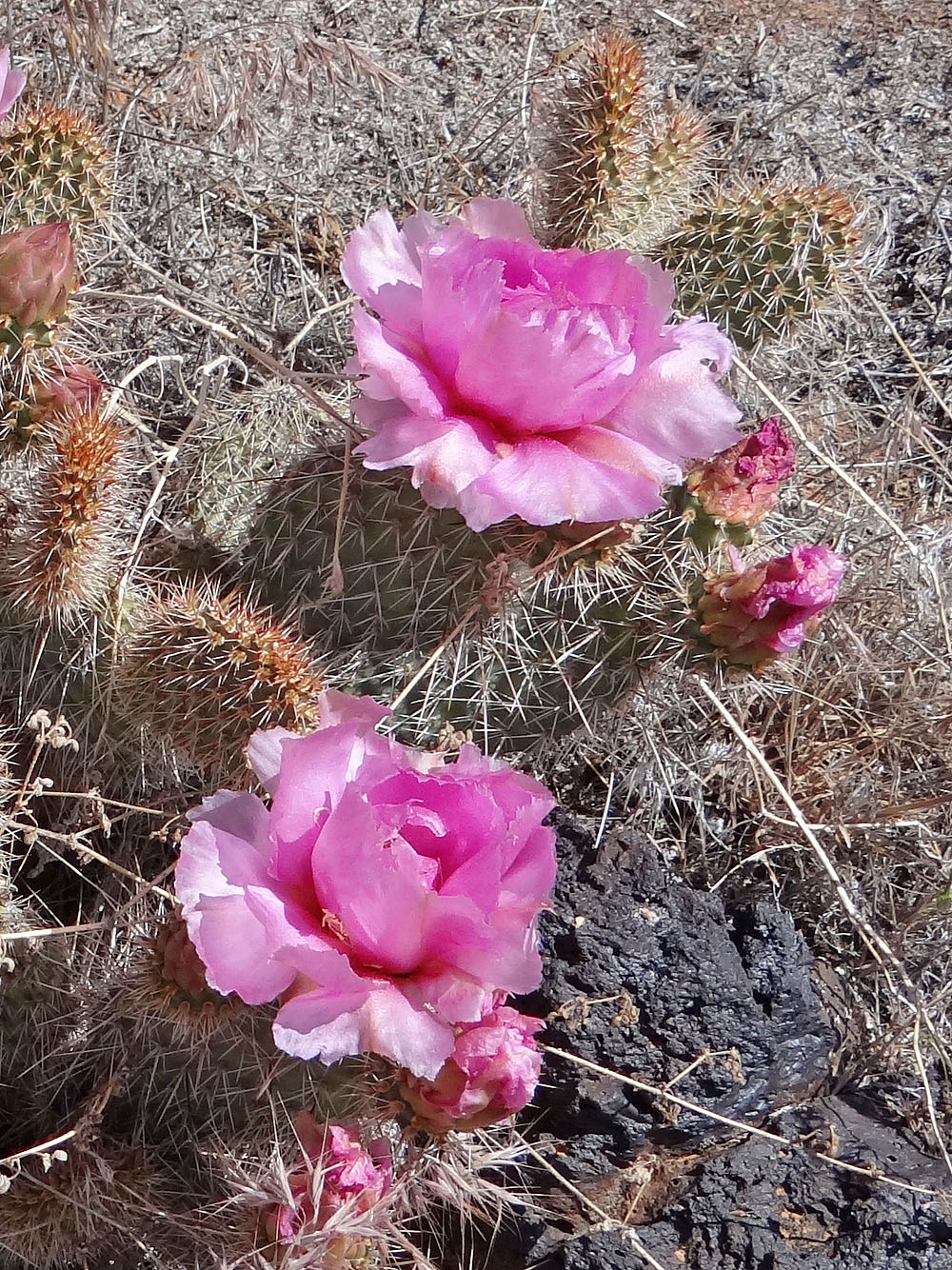 Cactus flowers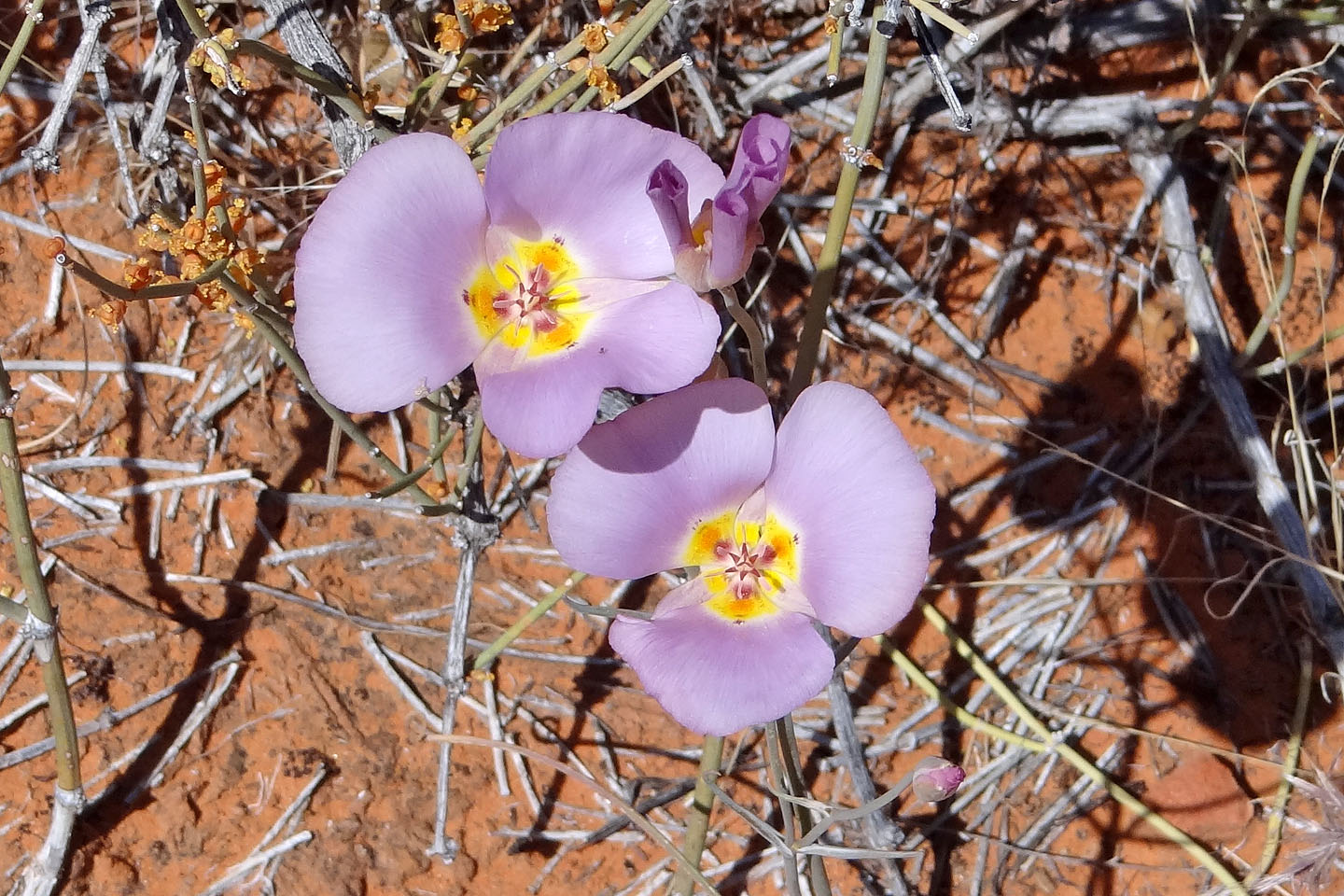 Purple mariposa lily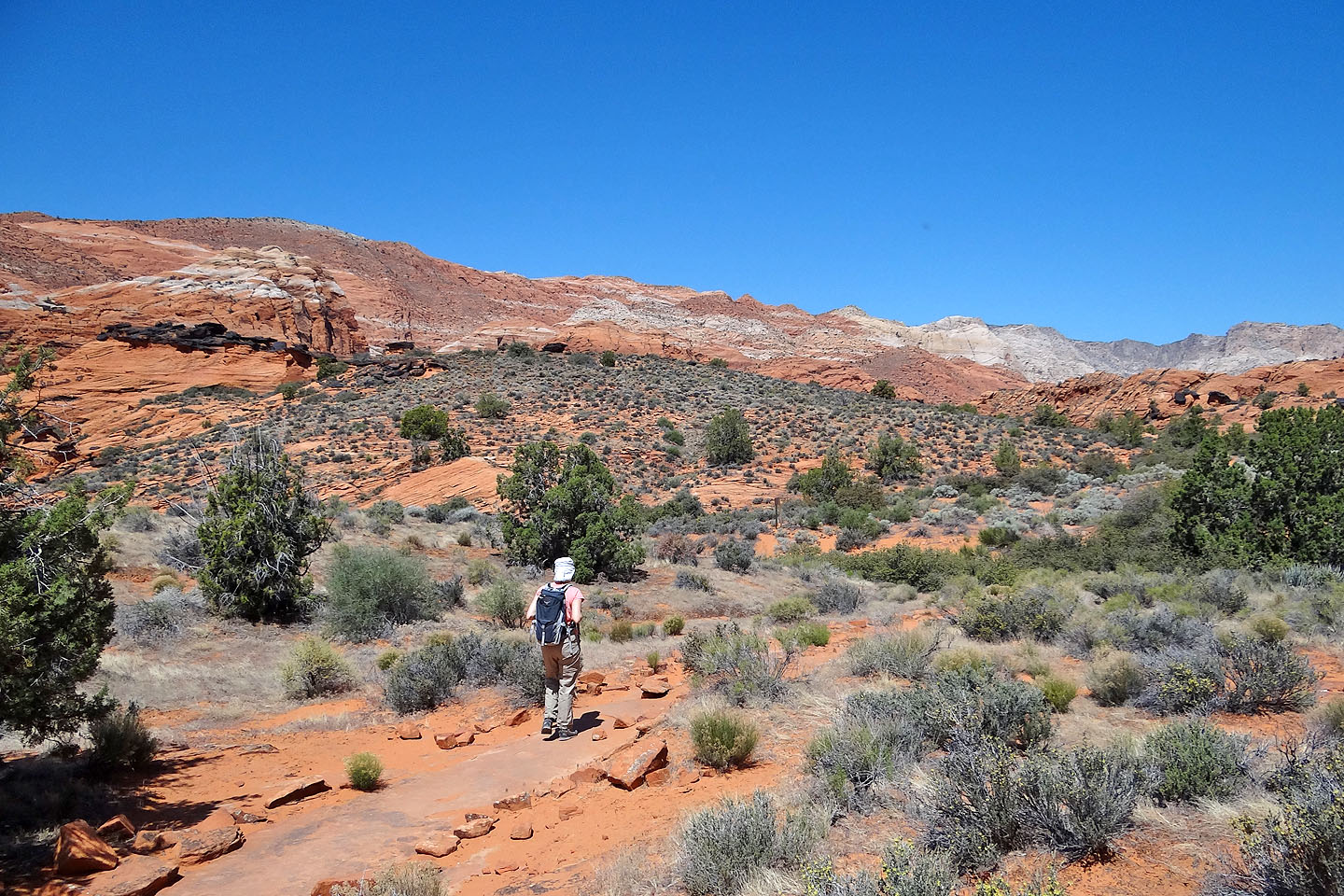 The trail passes by an overlook (the black boulders on the left)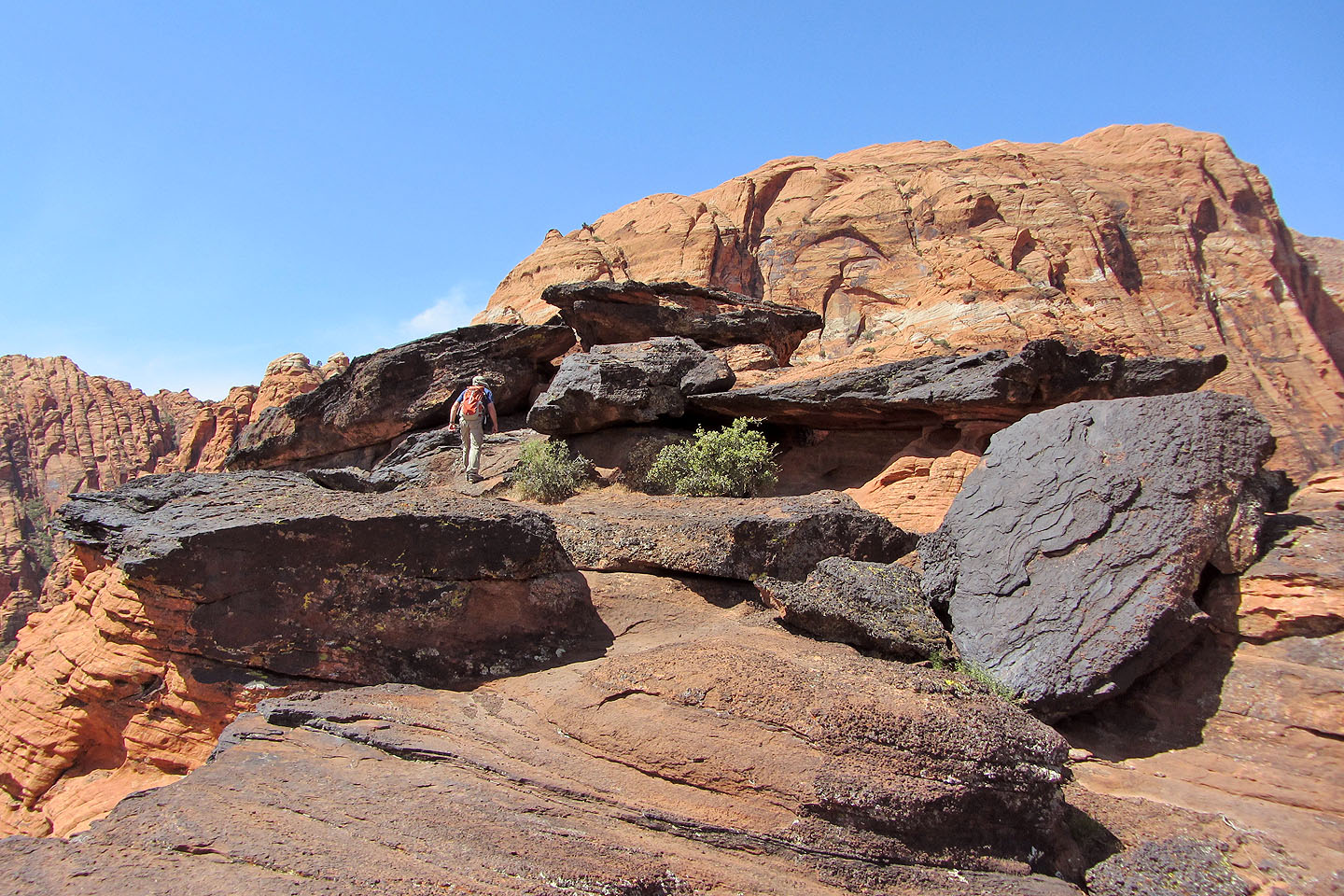 Heading to the top of Hidden Pinyon Lookout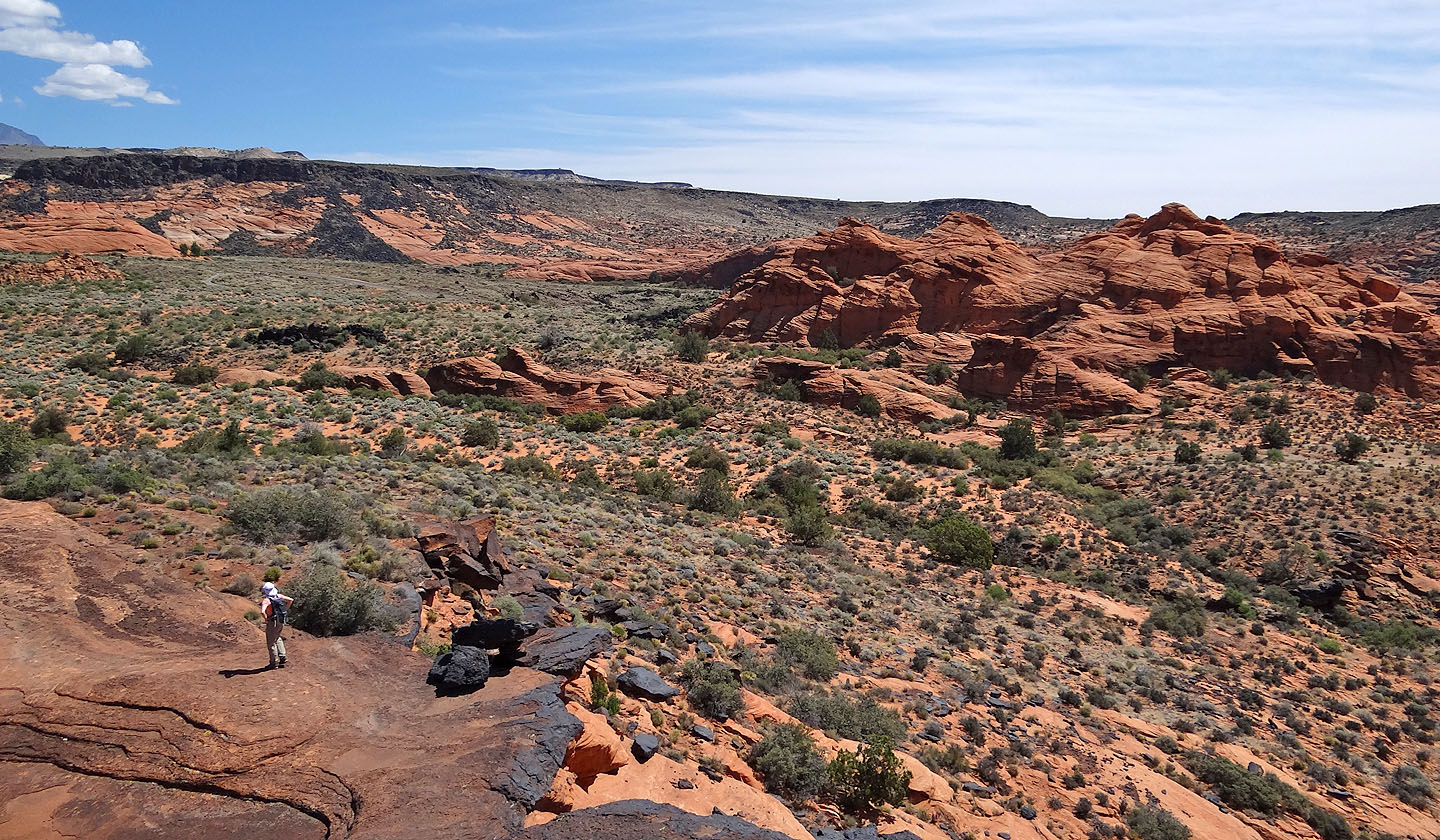 View from the lookout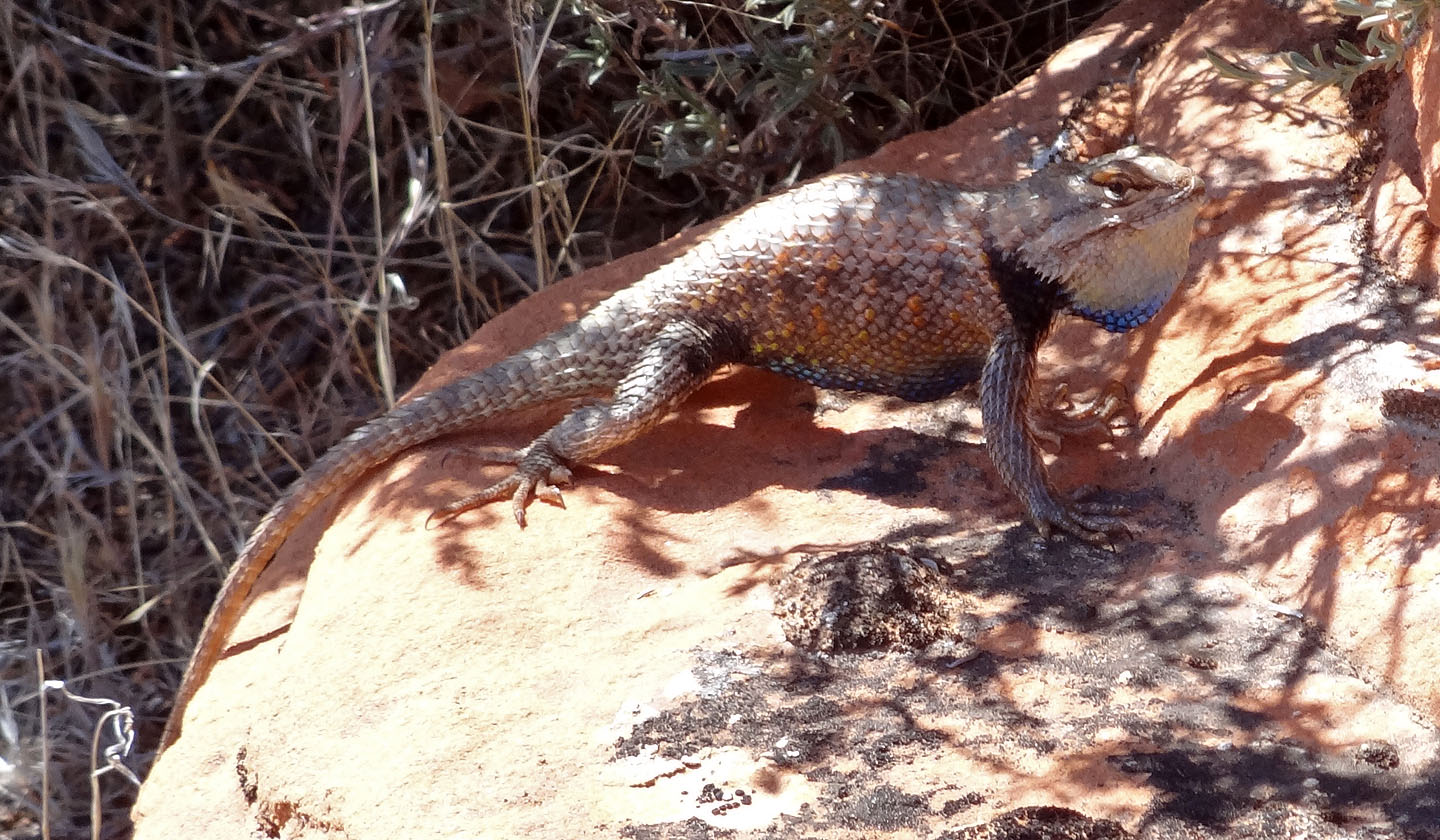 This spiny lizard isn't fat, just inflated. Mouse over to see its normal shape. I asked ecologist James Boone about it and he said it was a male courting a female.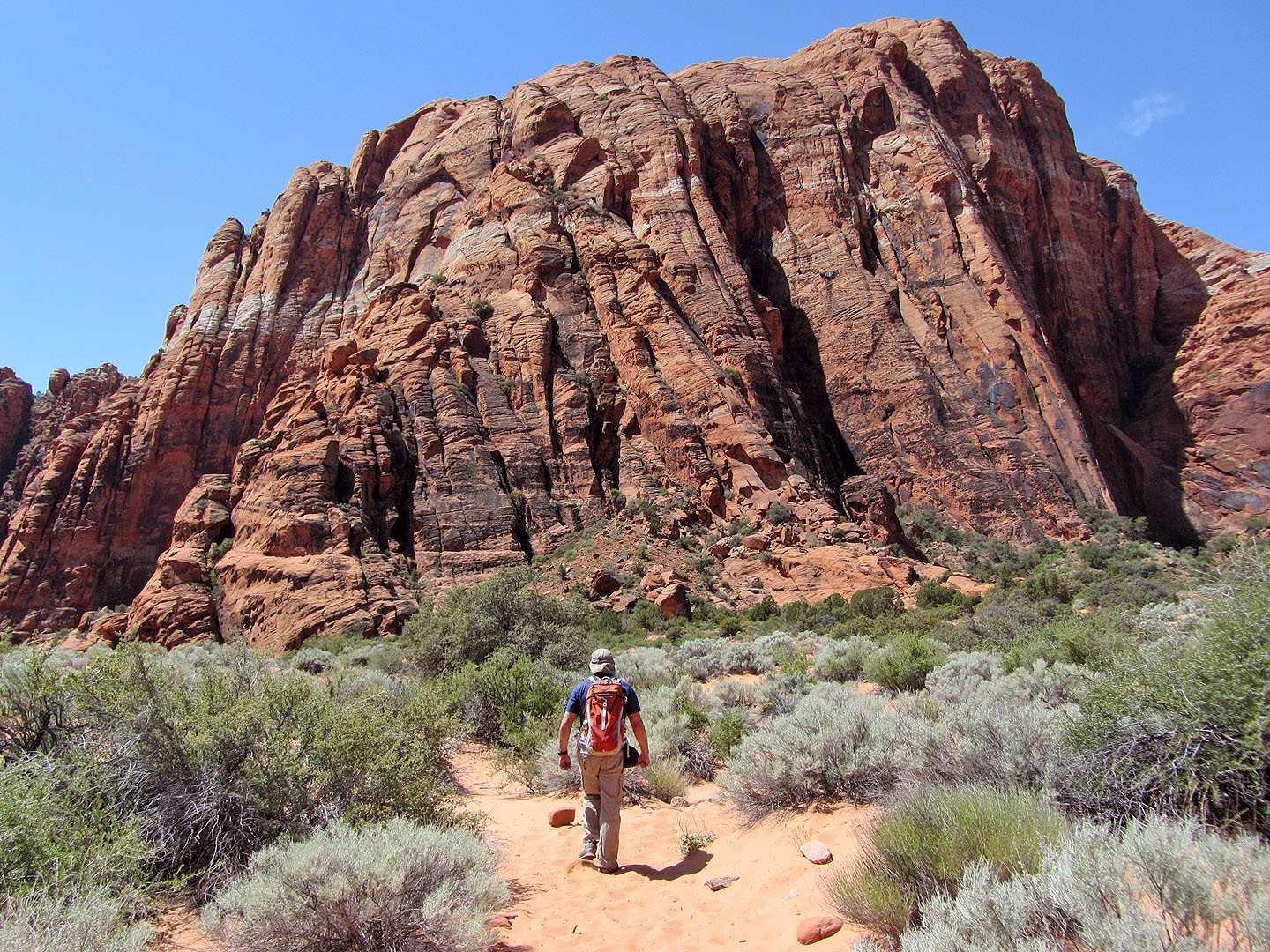 Snow Canyon is a climbing mecca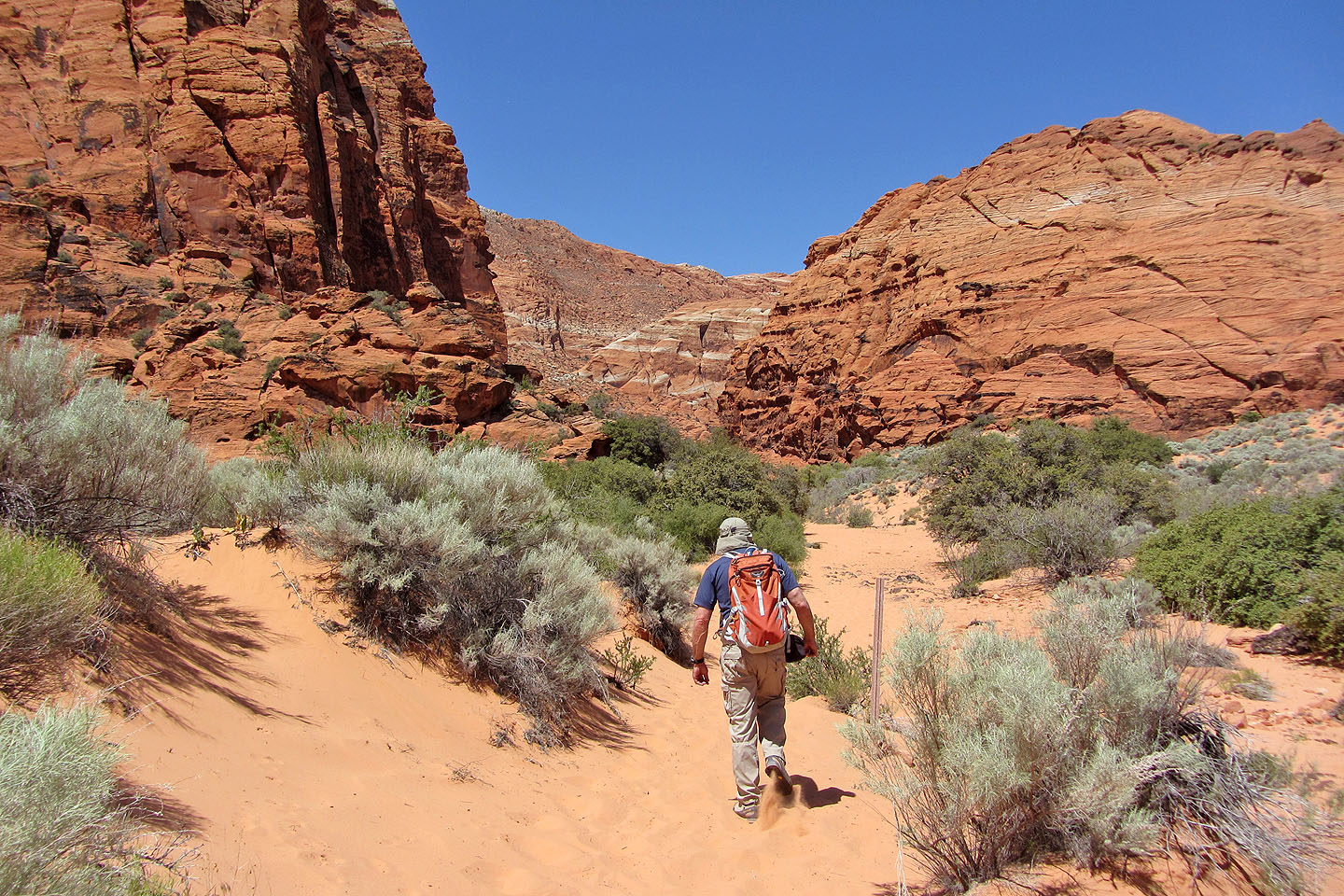 Most of the hike was in soft sand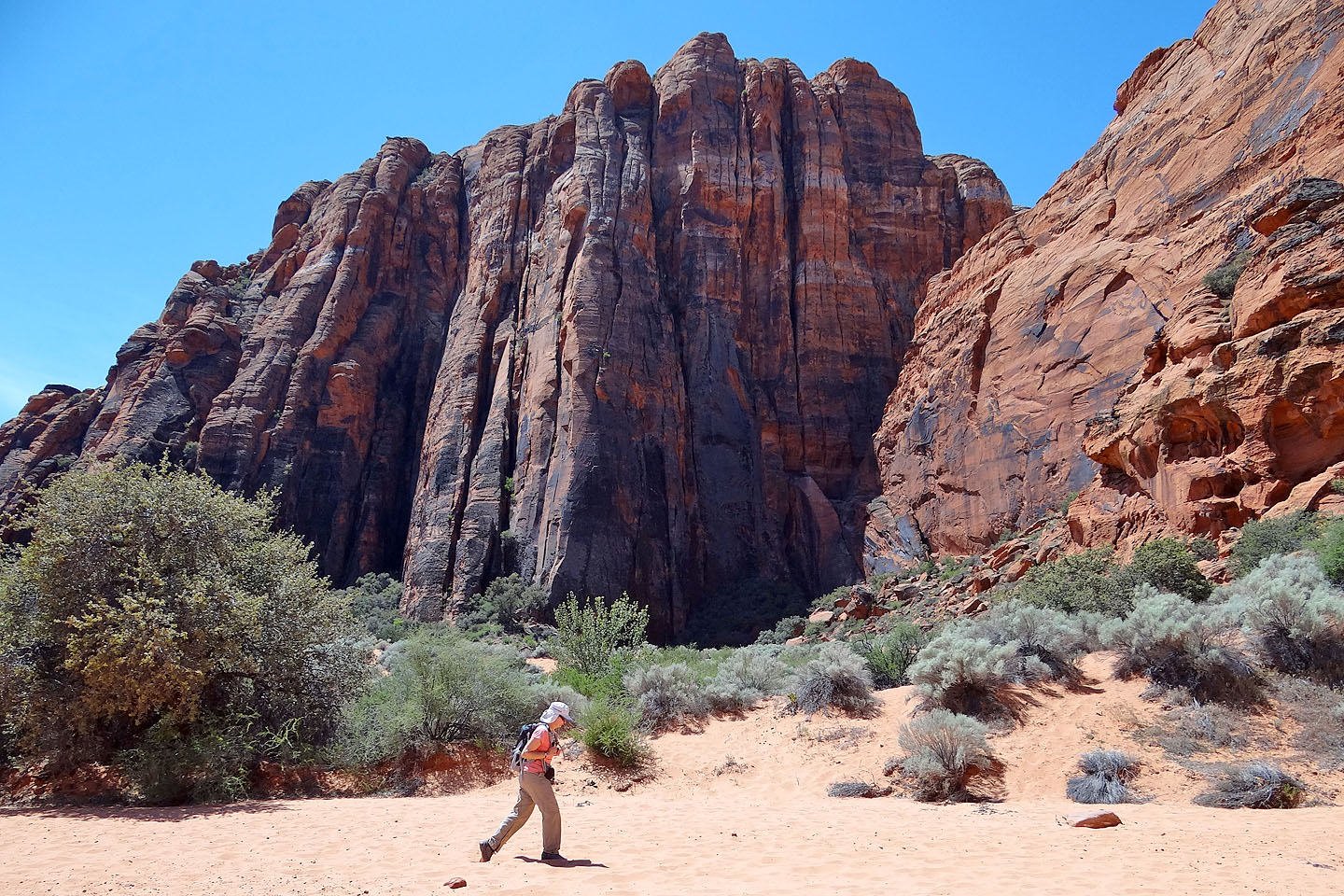 Passing impressive cliffs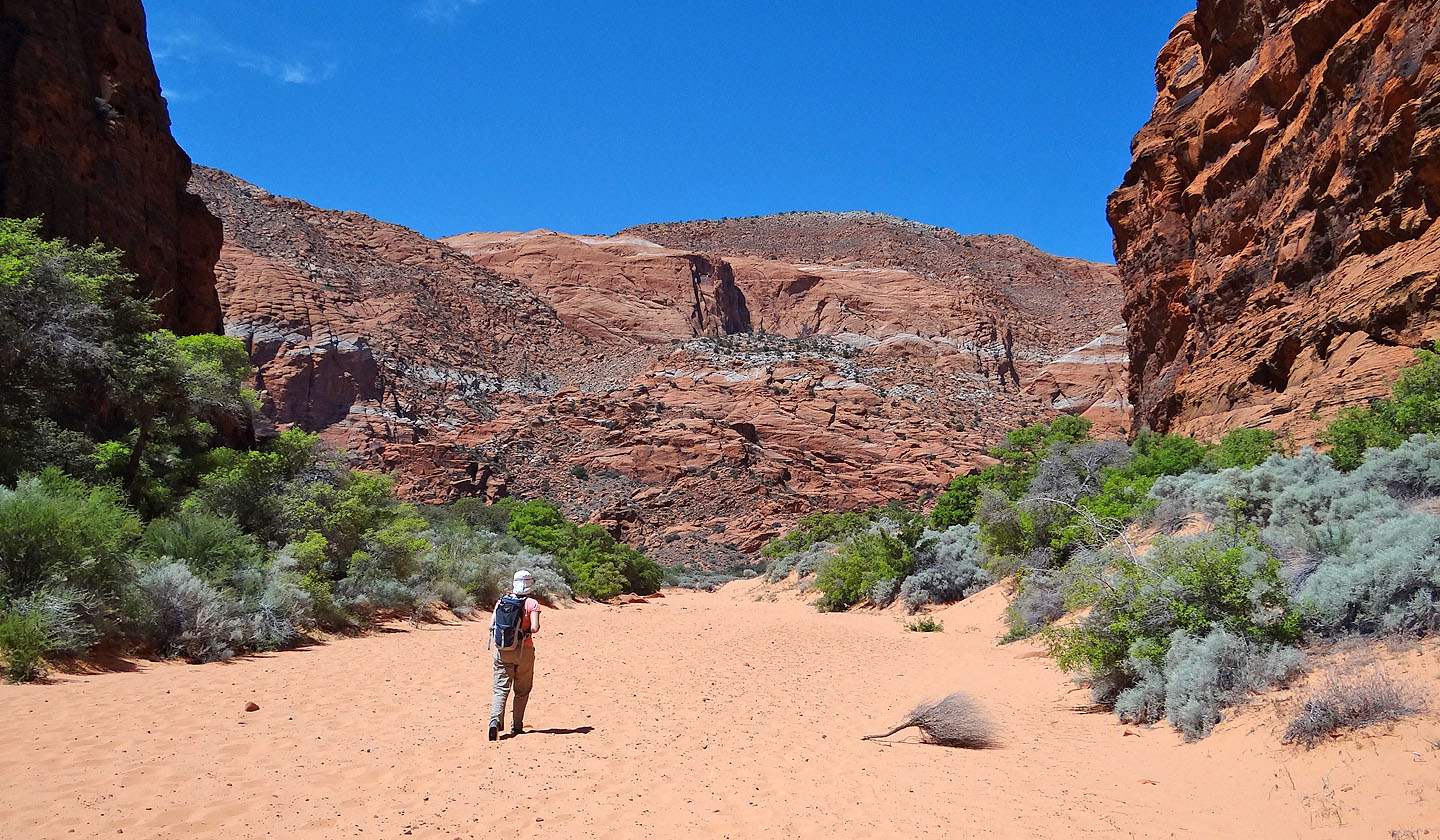 After these canyon walls, the route turns right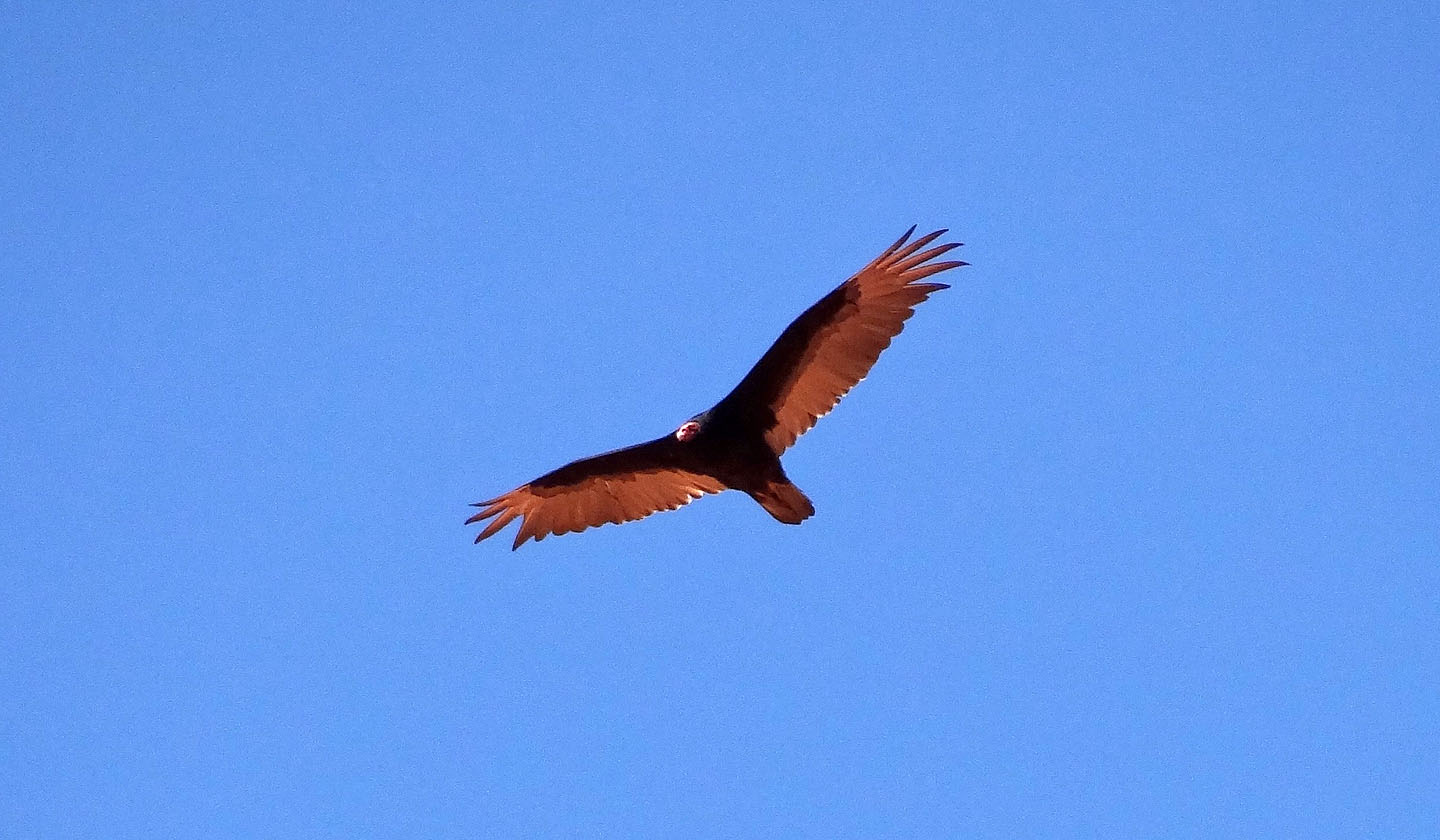 Overhead, turkey vultures circled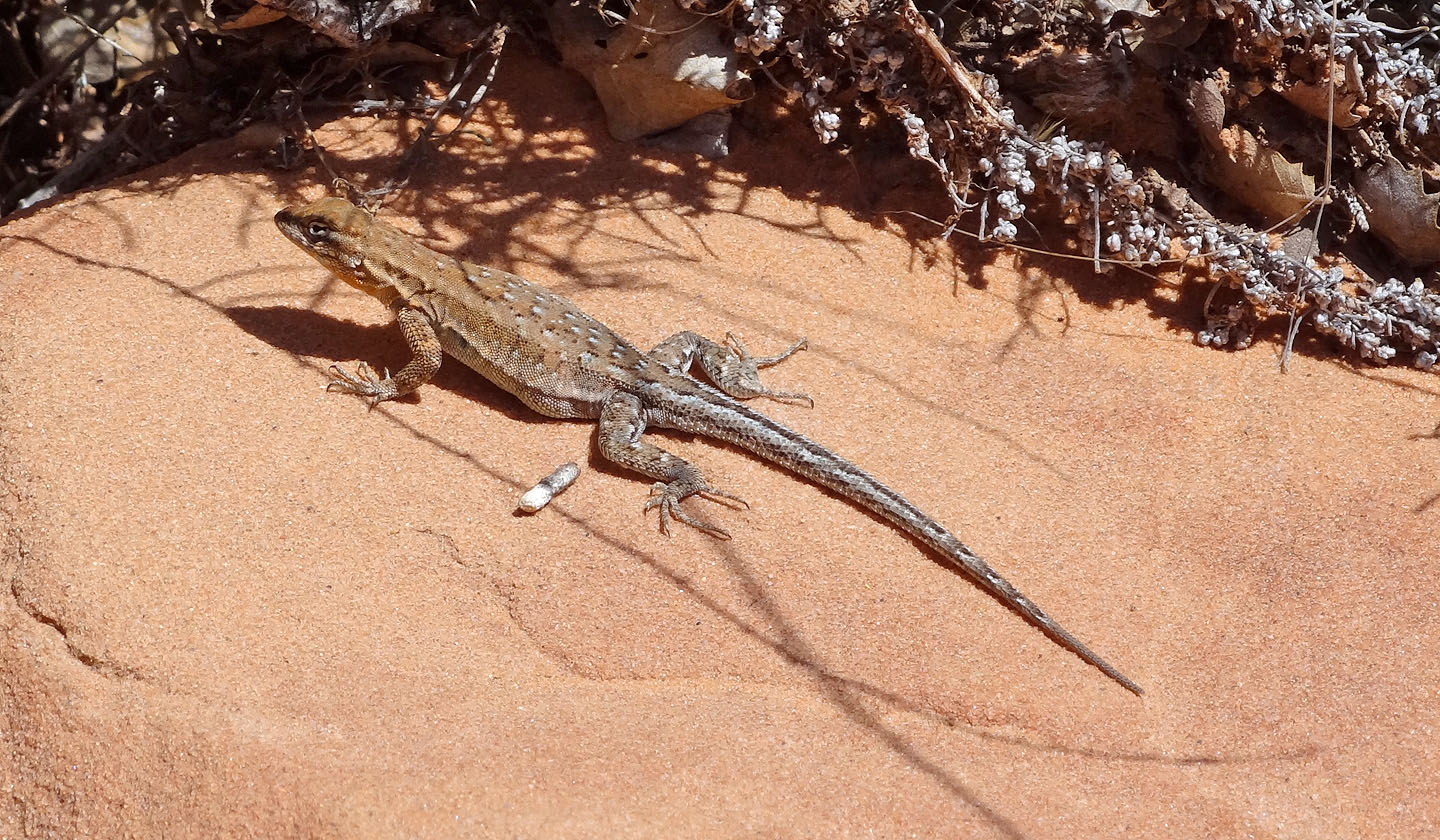 Side-blotched lizard?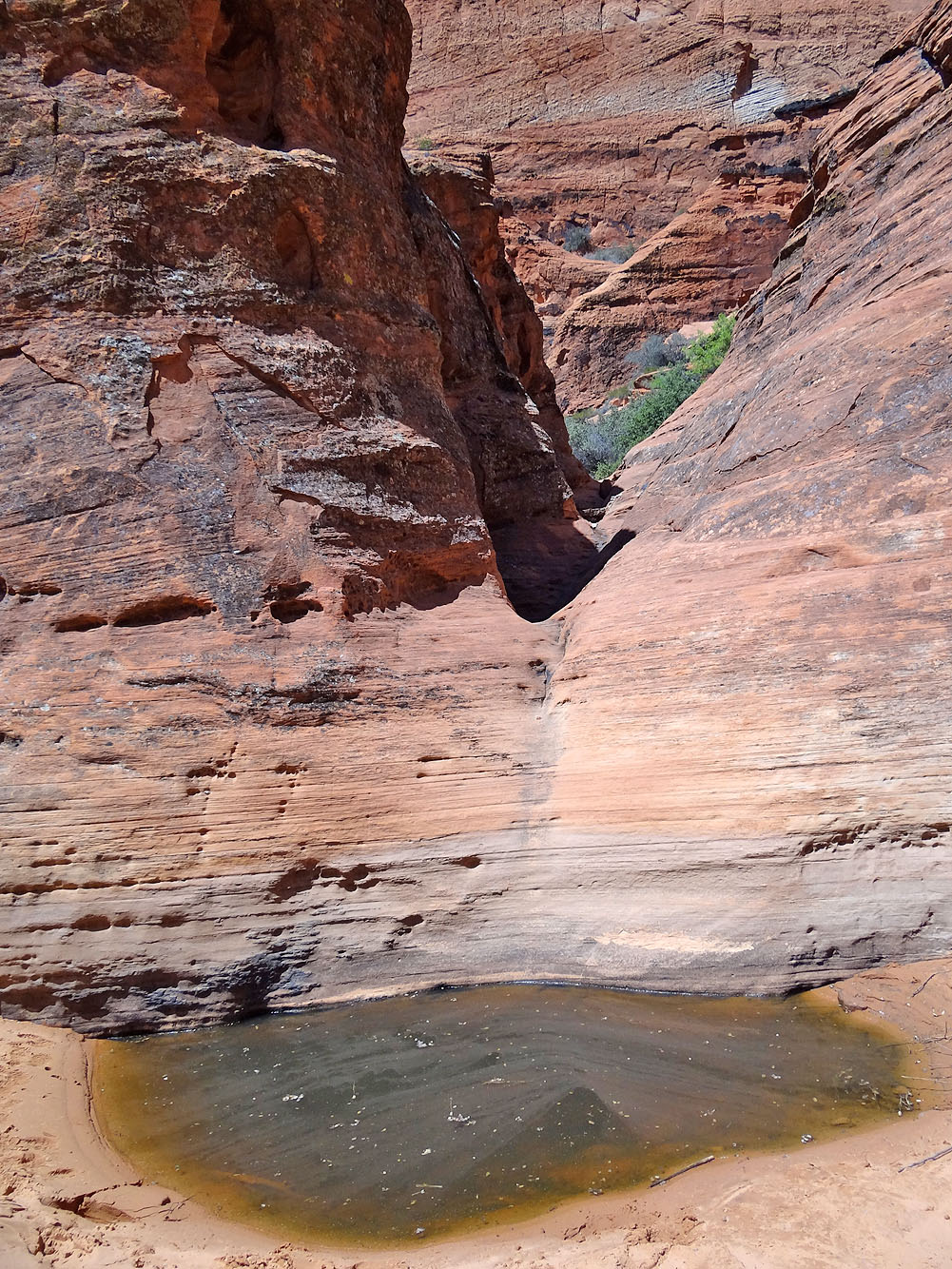 One of the ponds (ugh!)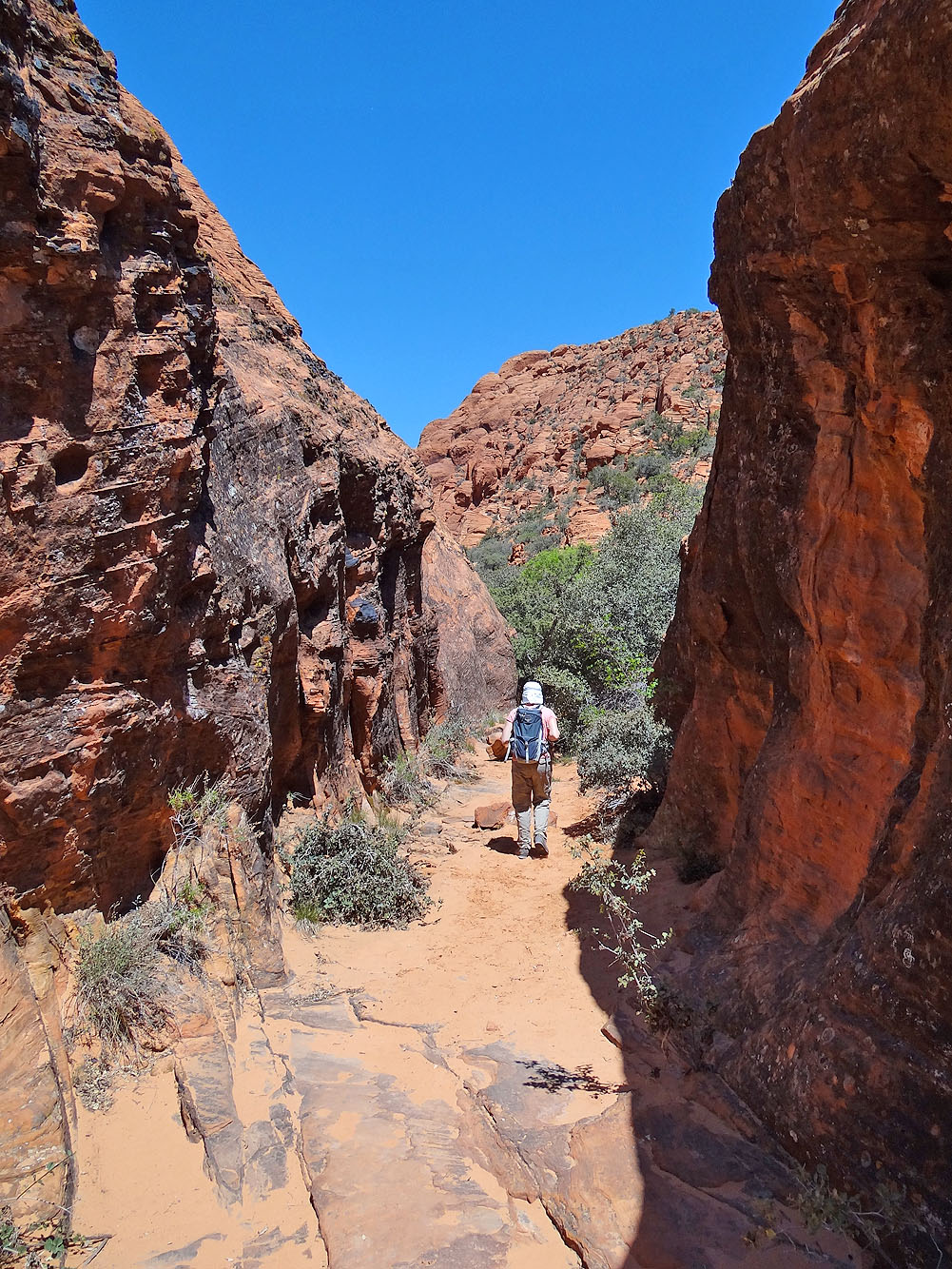 We continued past the ponds but it appeared the canyon would
eventually dead-end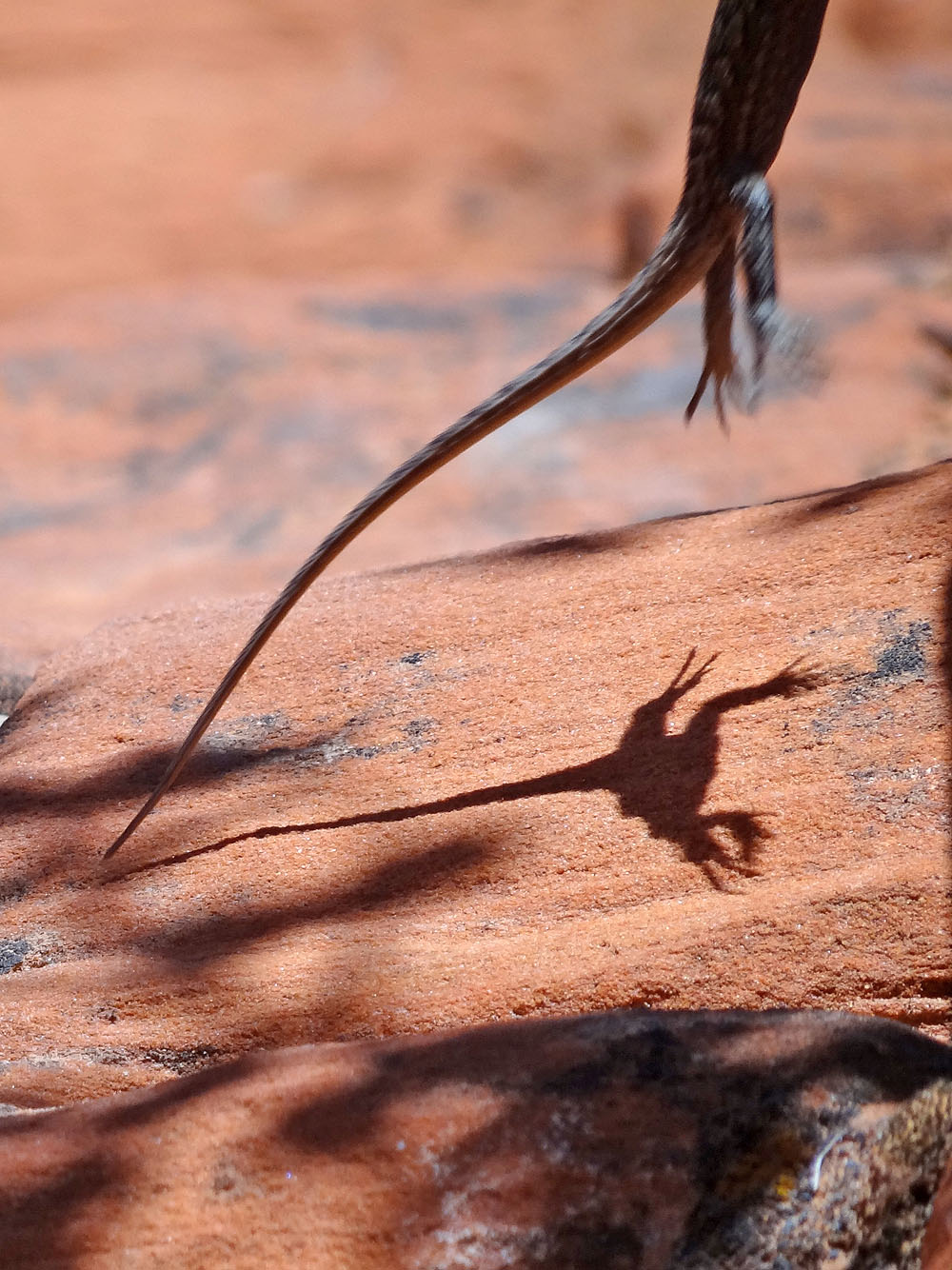 A small lizard leaped when I attempted to a take a photo. I caught it
a moment later though (mouse over).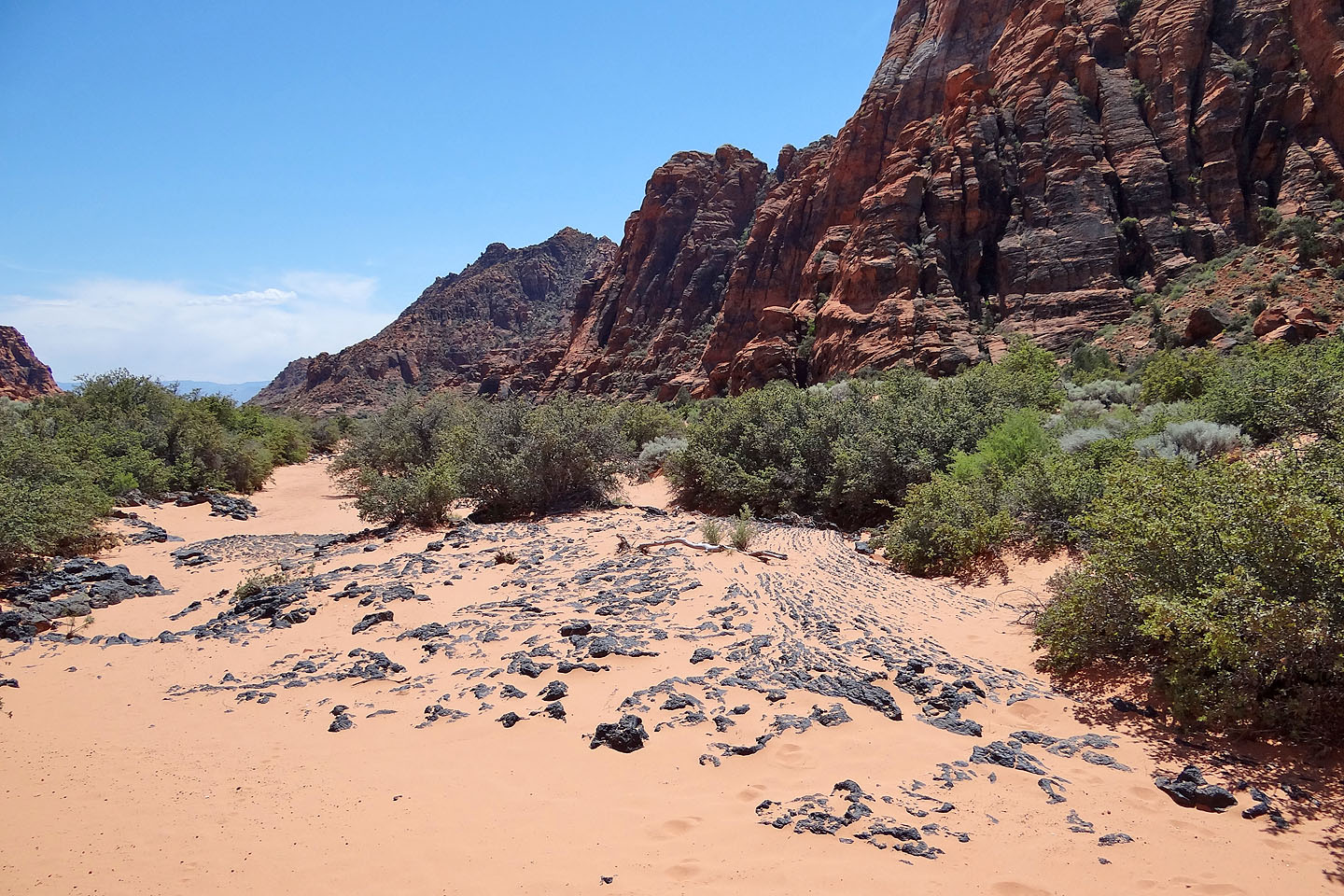 Lava bed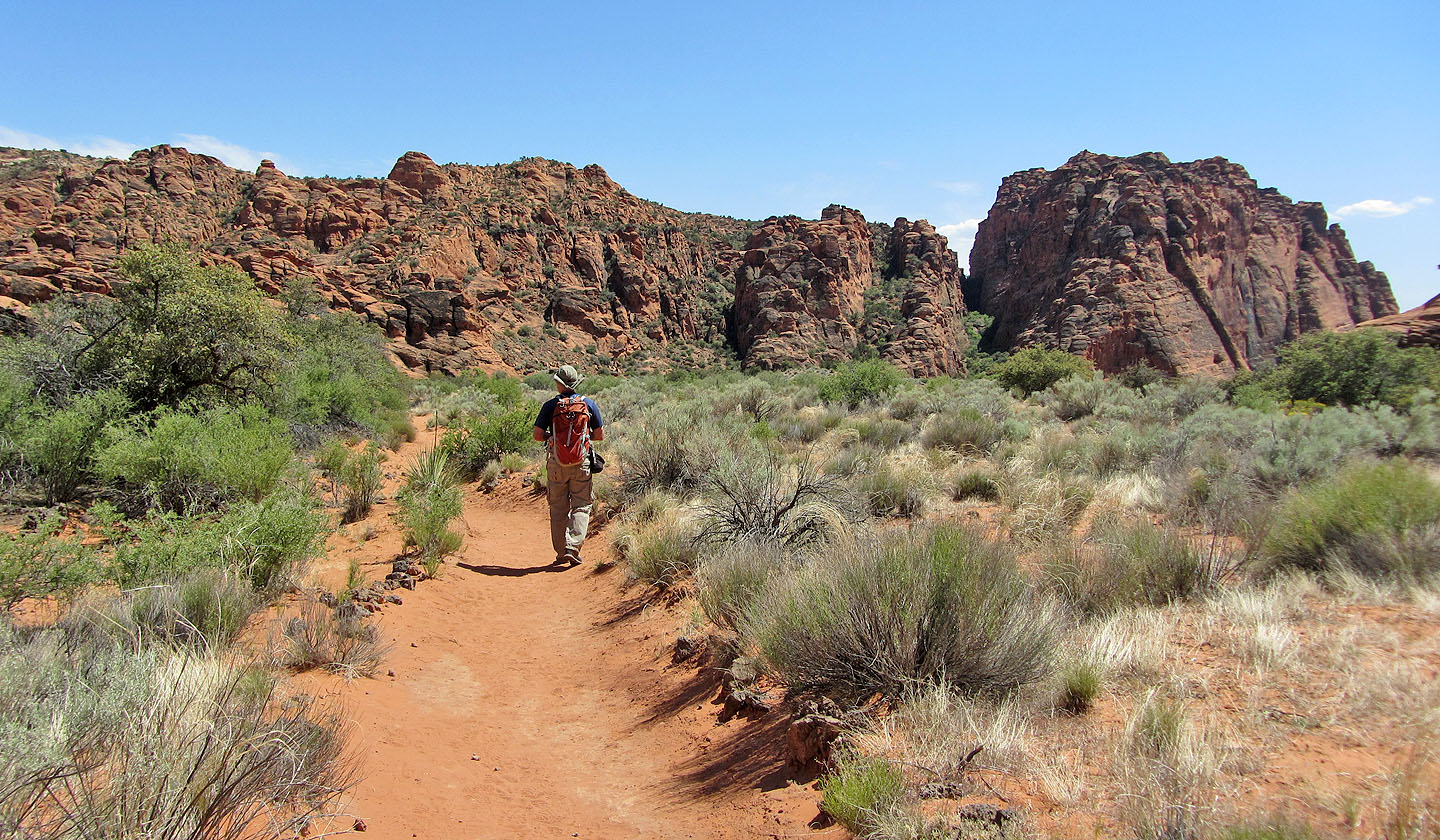 Heading back on Hidden Pinyon Trail

Santa Clara (4.07 mi, 3458 ft, 177 ft)