bobspirko.ca | Home | Canada Trips | US Trips | Hiking | Snowshoeing | MAP | About

Shinob Kibe
St. George, Utah
April 18, 2023
On arriving at St. George, Dinah and I had time to hike Shinob Kibe, a small, isolated mesa west of the city. We parked on the street under a shade tree at the edge of a suburb and walked a short distance along a dirt road to the trailhead where additional parking can be found. In front of us, desert slopes rose sharply to meet shadowy cliffs. Shinob Kibe (pronounced shin-o-bee kai-bee) means Great Spirit Mountain.
We followed the trail as it winds up the north side. It briefly runs close to a cliff edge at one point but doesn't present any difficulties. It's a hike all the way, levelling off when it reaches the edge of the plateau.
Rather than being flat, the plateau rises slightly. The trail gently climbs to the summit where we found an American flag and a large, cement arrow pointing northeast. After looking around, I wandered to the east end of the plateau, but it didn't add any meaningful views. Indeed, much of Shinob Kibe's surroundings are spoiled with the sight of homes and businesses. If there was a Great Spirit here, we didn't feel it. But we did feel satisfied to have hiked Shinob Kibe.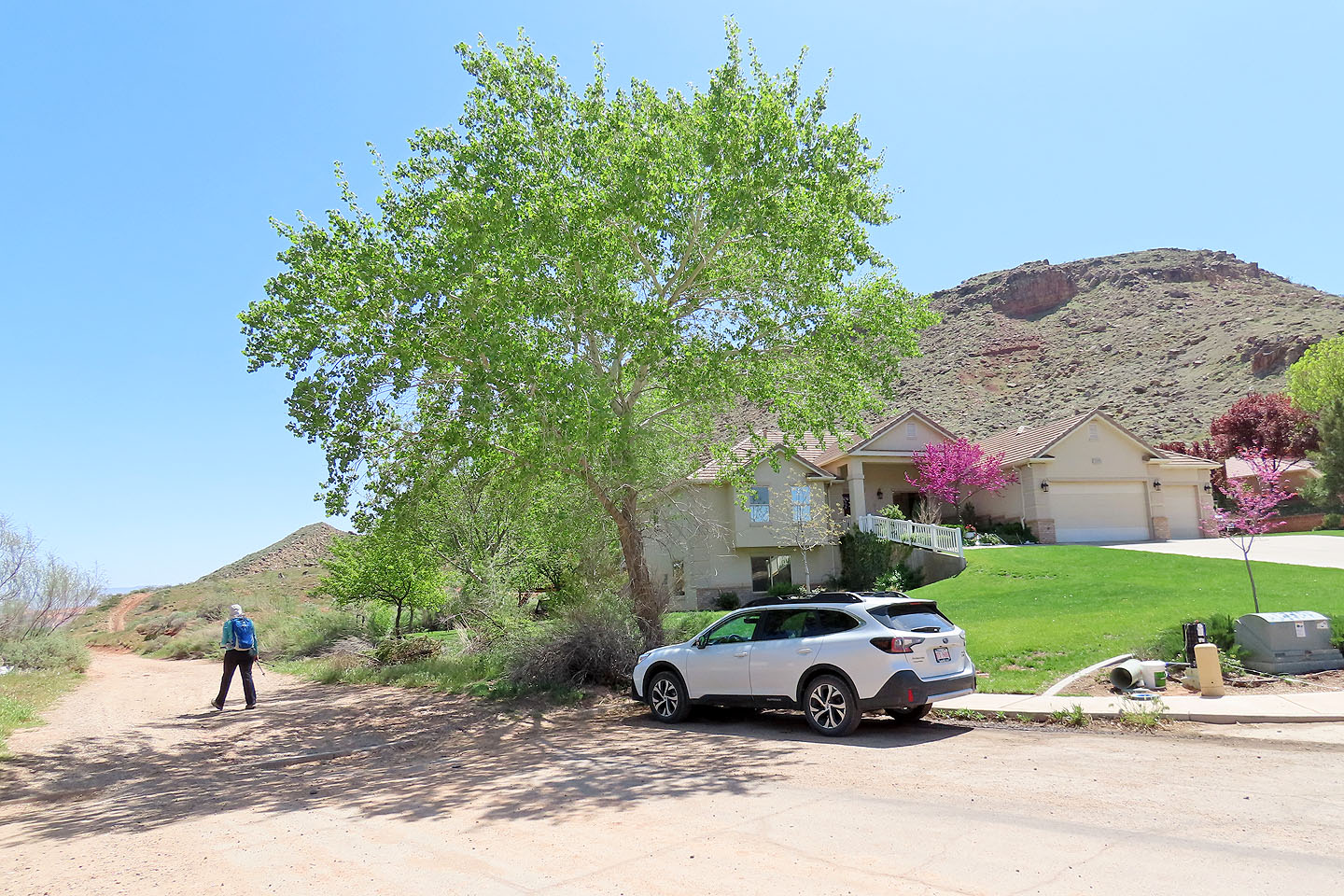 We parked near the trailhead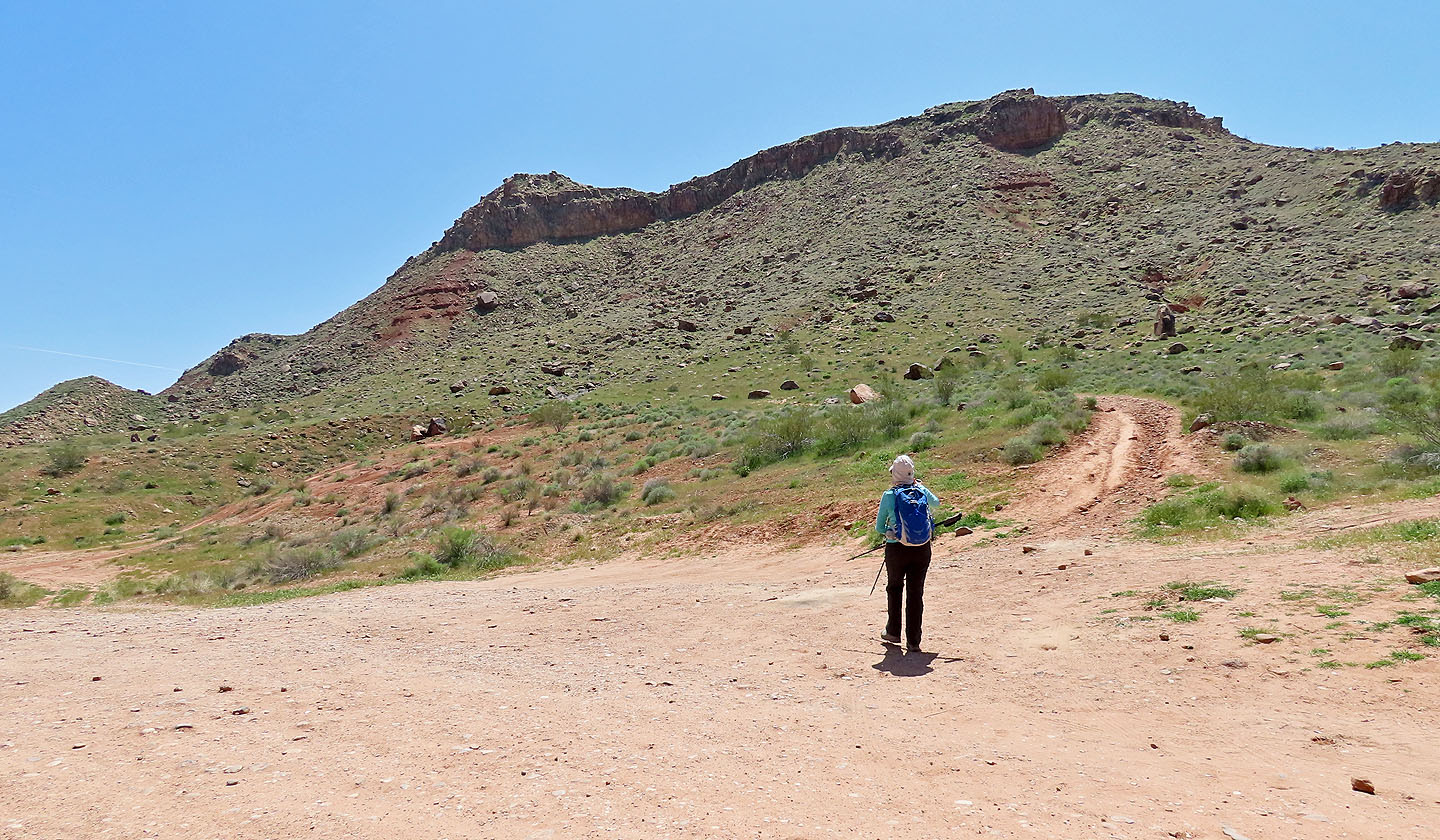 More parking can be found at the trailhead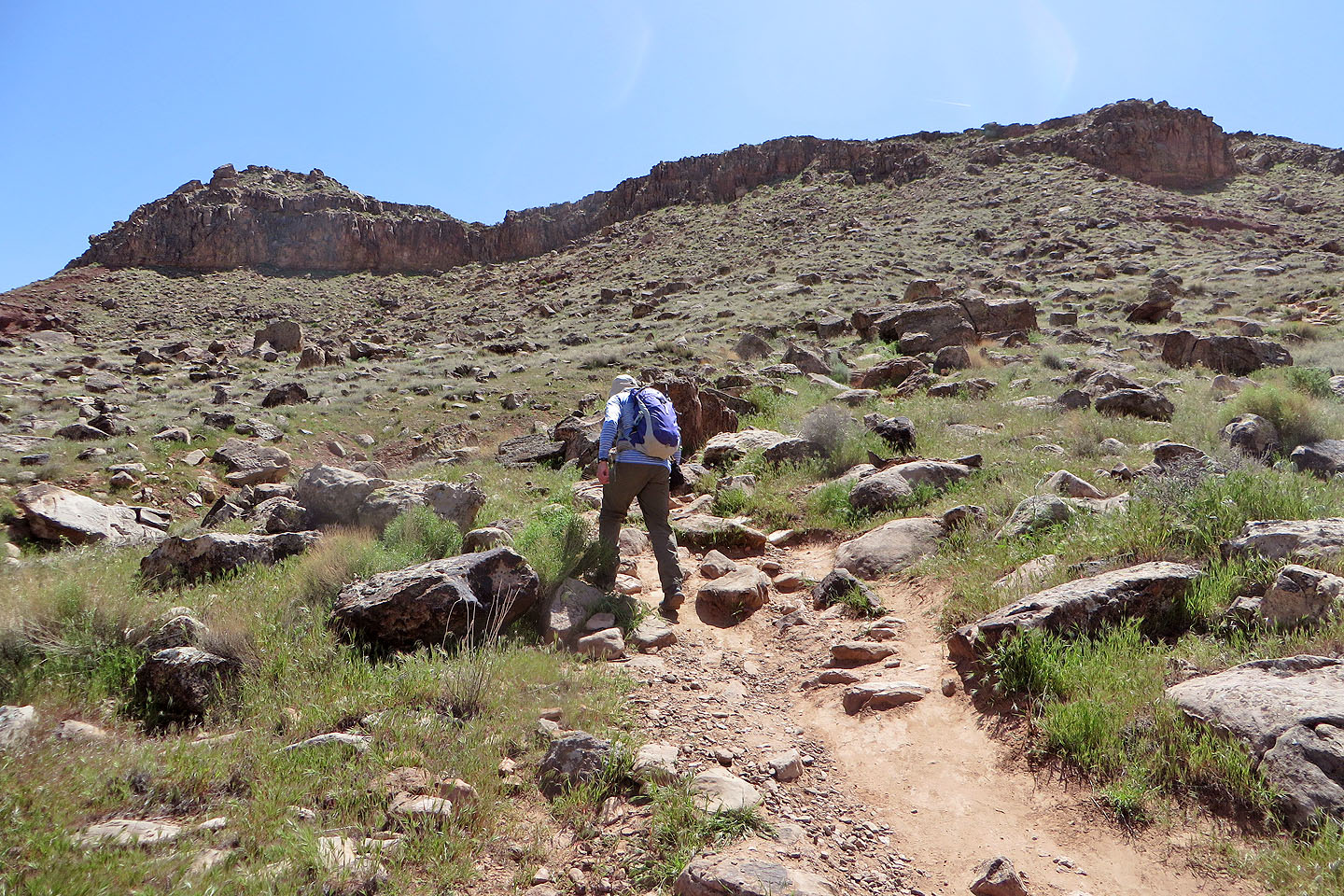 Starting up the trail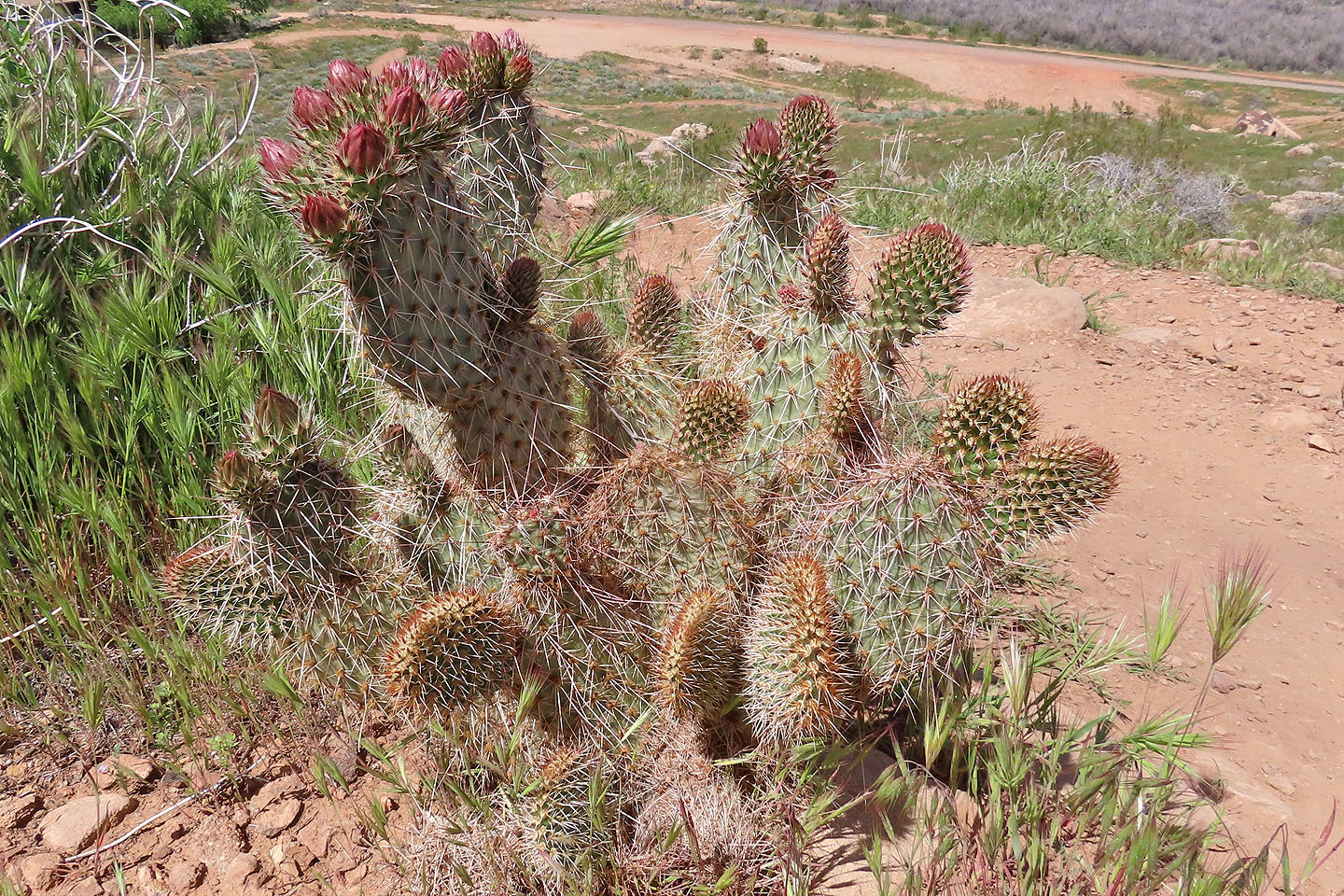 Prickly pear cactus by the trail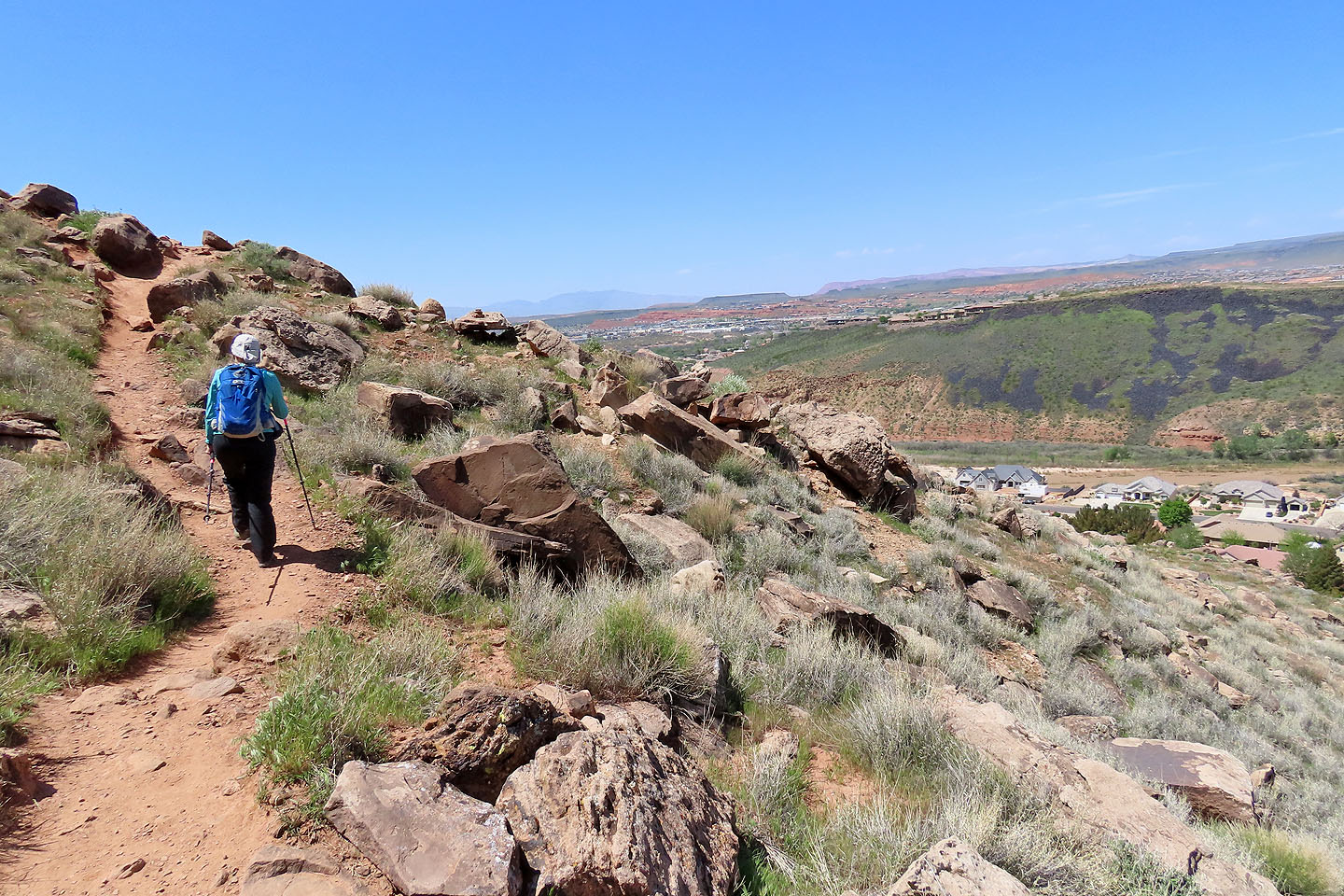 The trail quickly climbs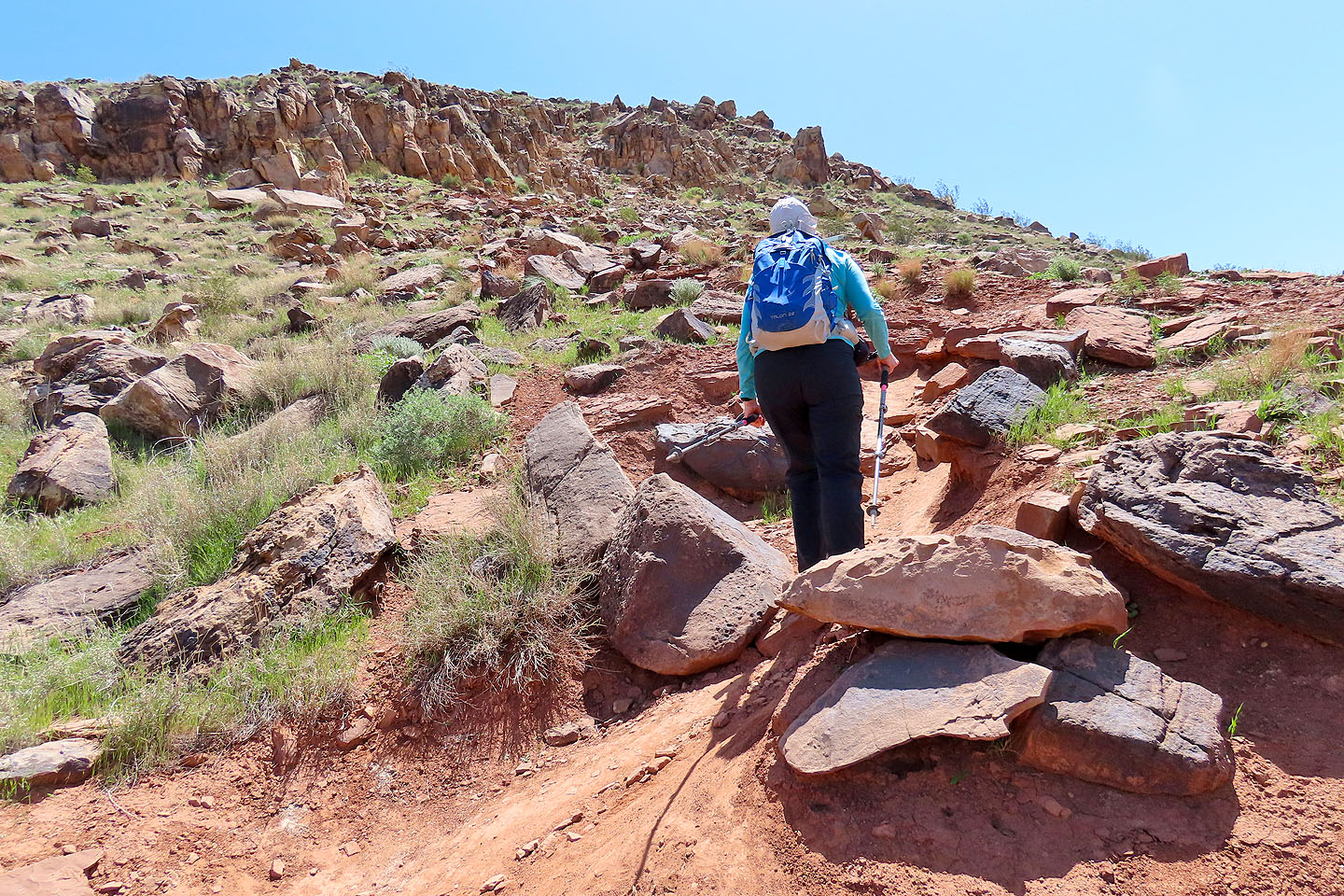 The path leads to the cliffs ahead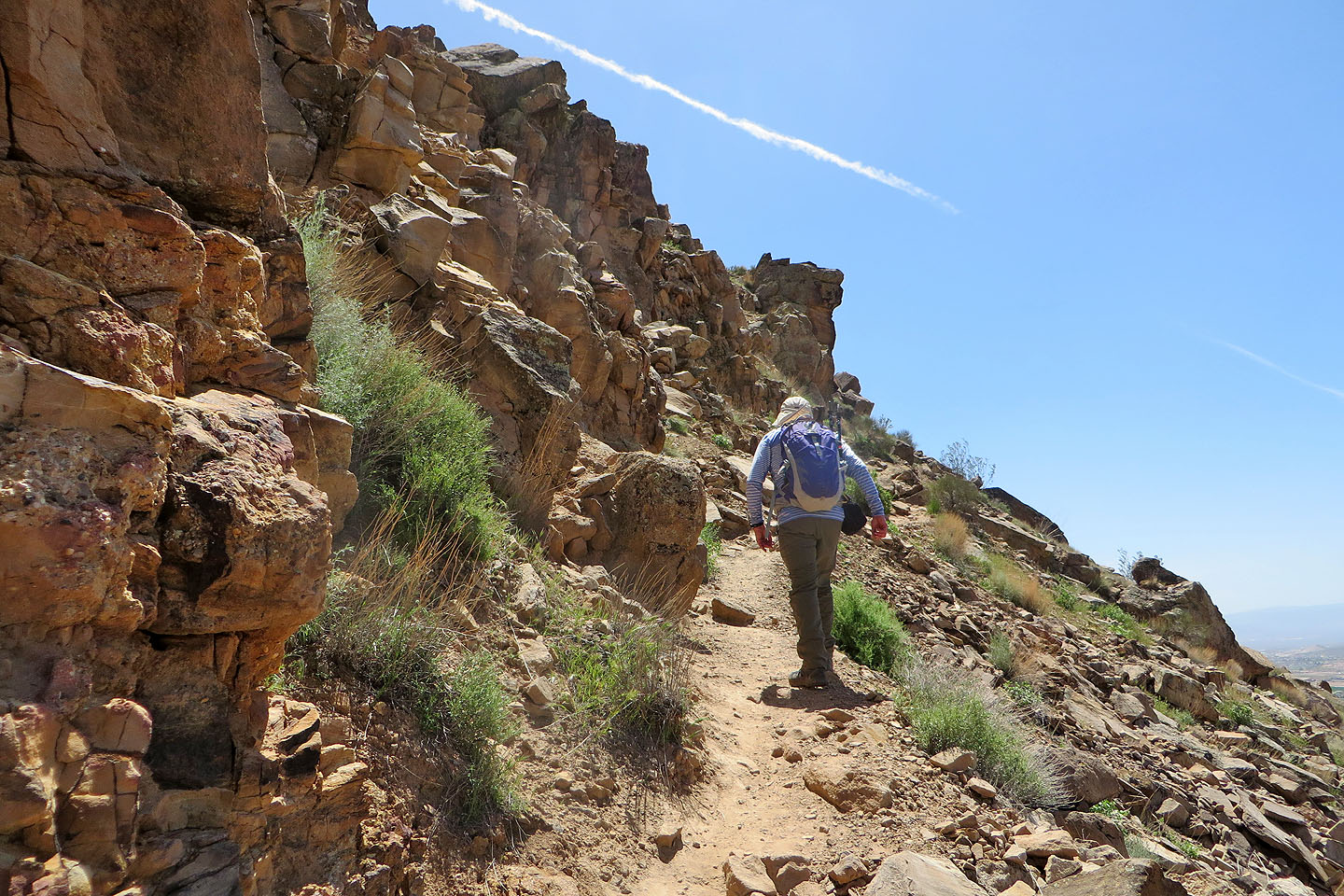 Hiking along the cliff base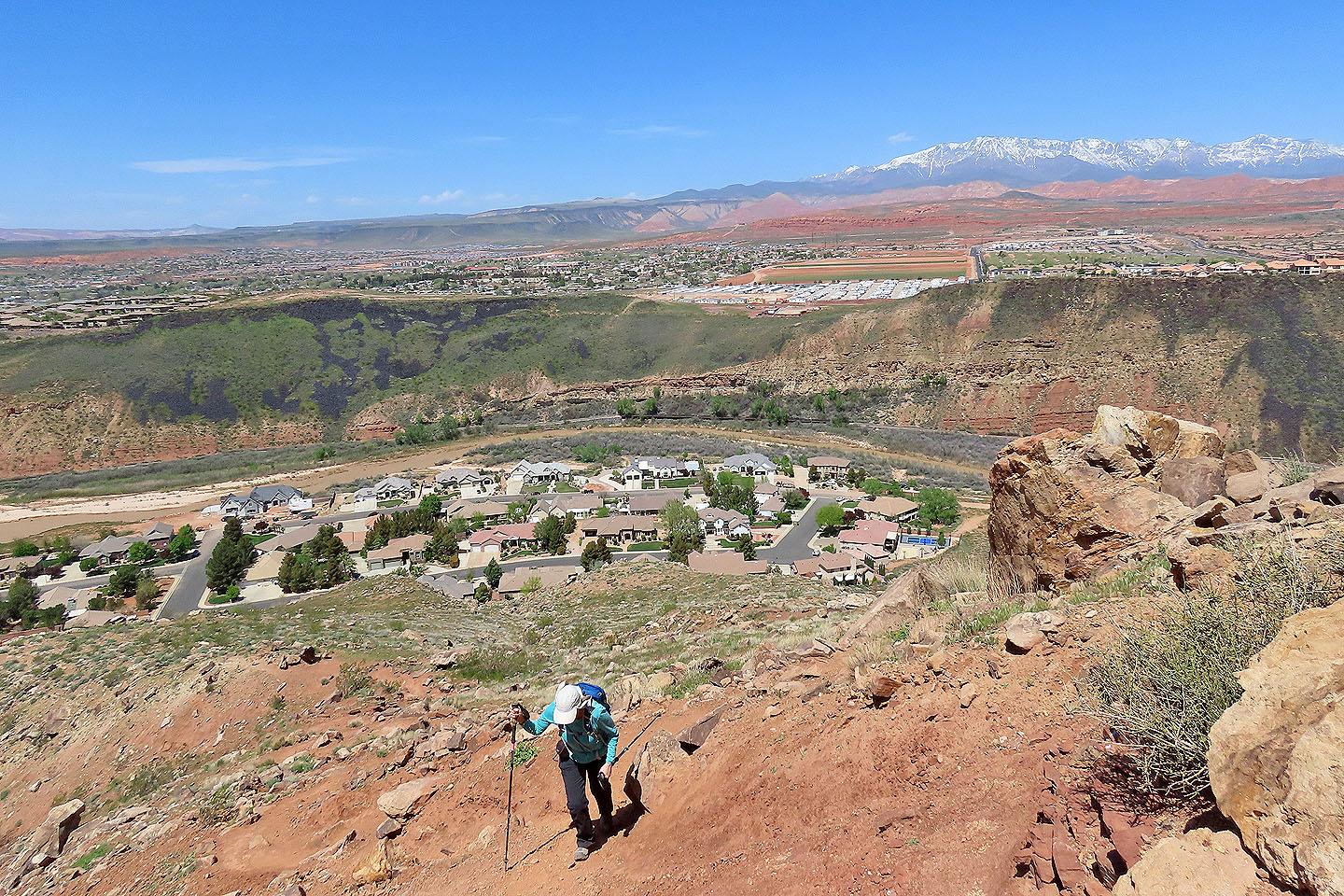 The trail runs through a break in the cliffs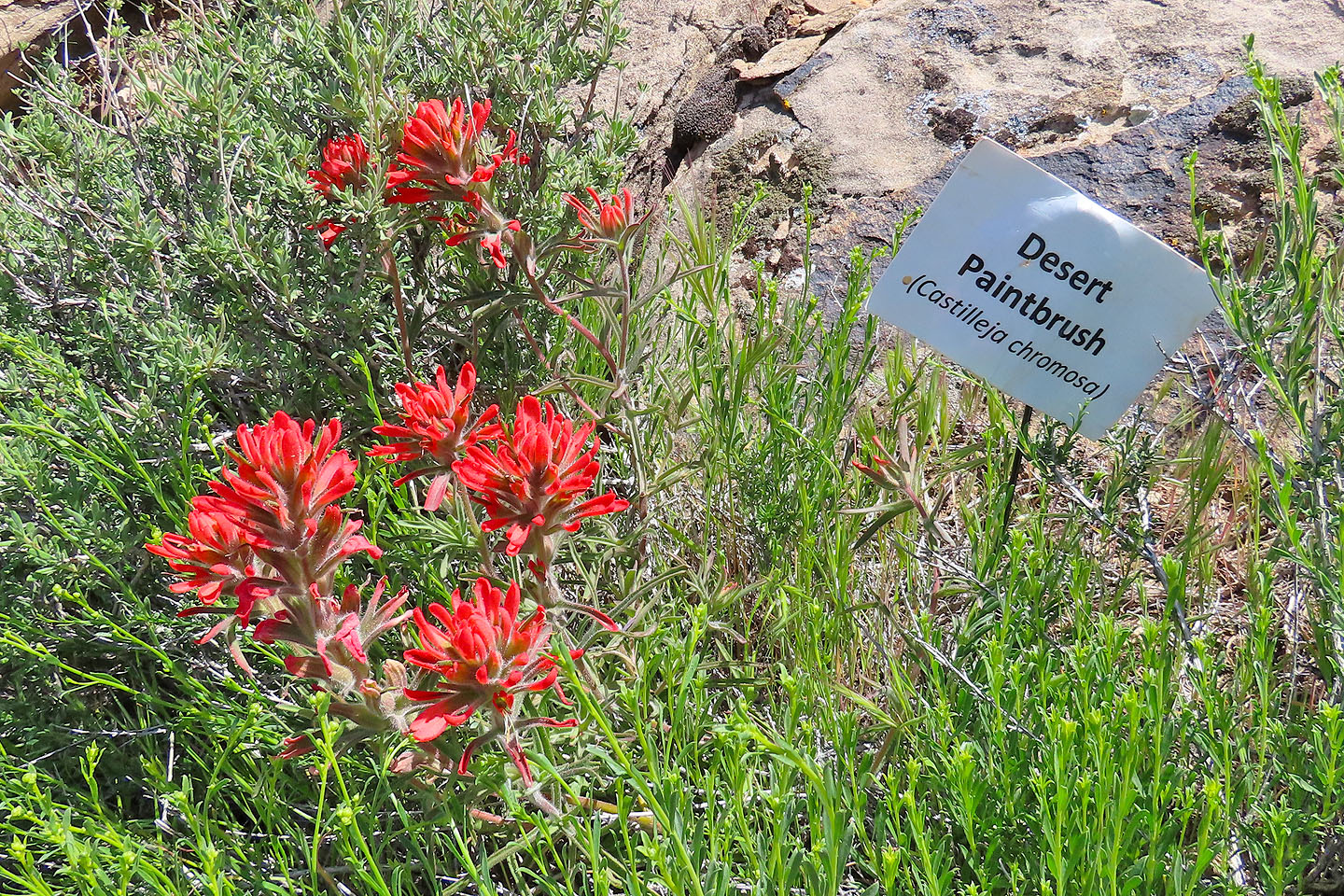 Like the sign says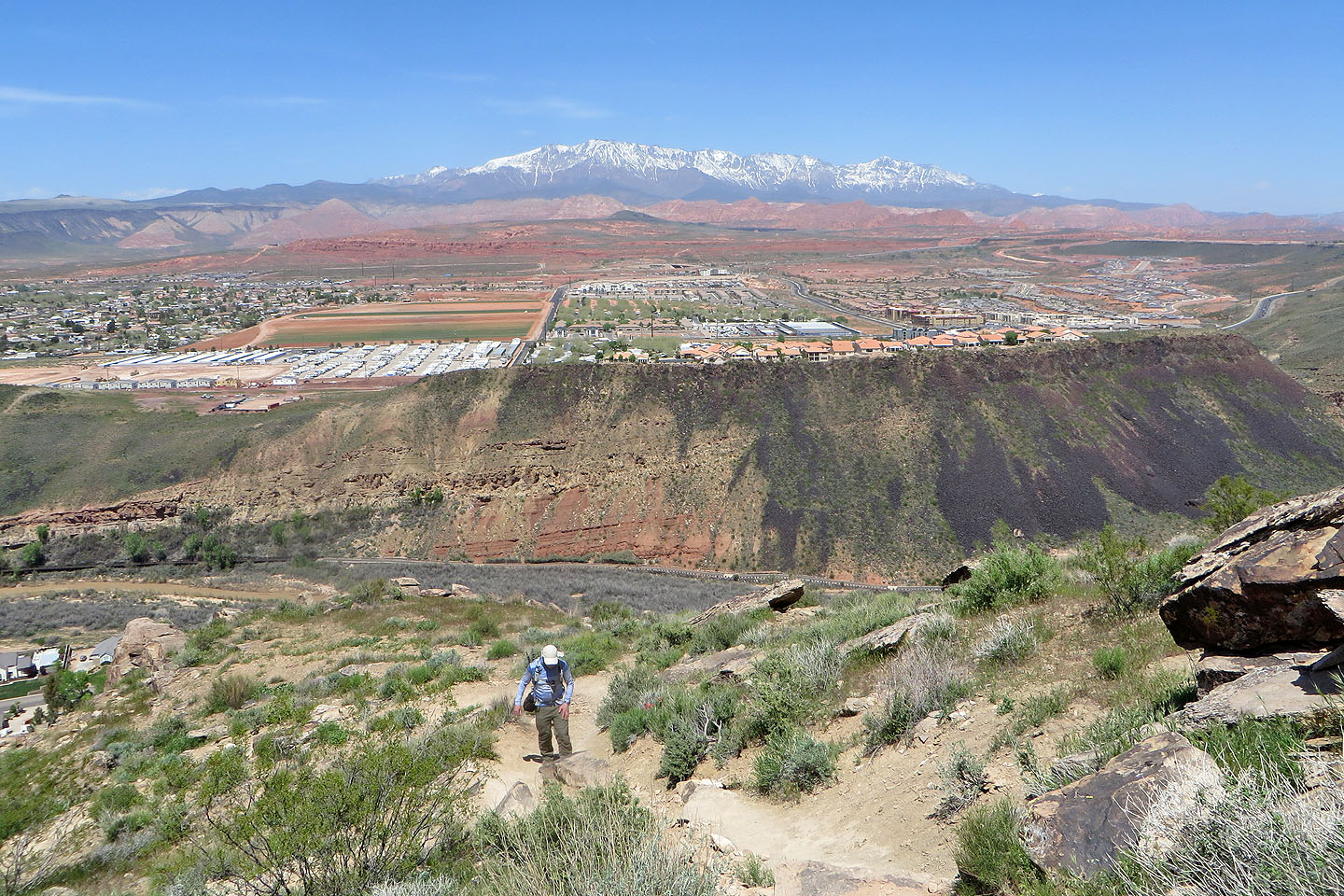 Looking back after reaching the plateau. Signal Peak lies in the background.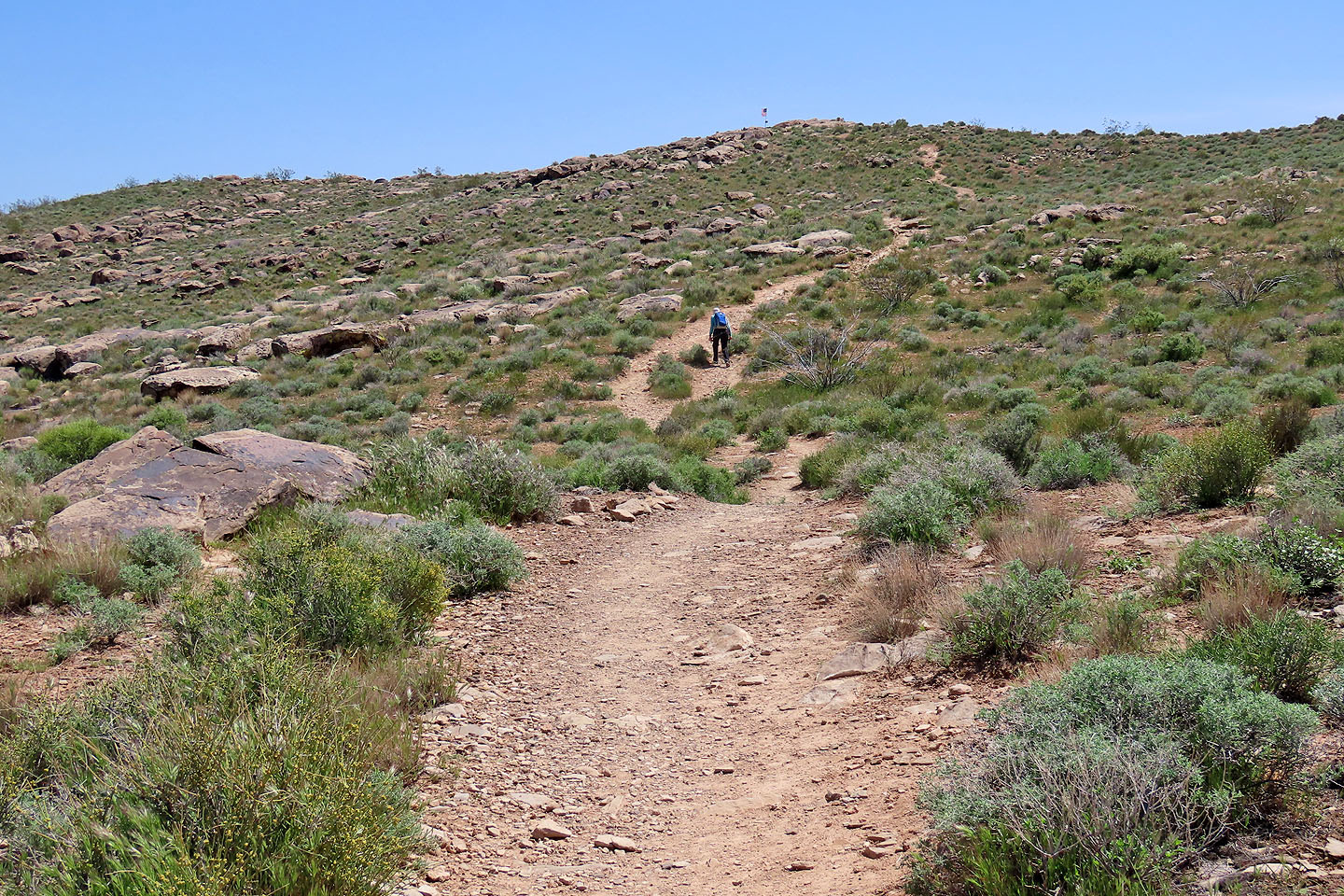 Following the trail to the top marked with a flag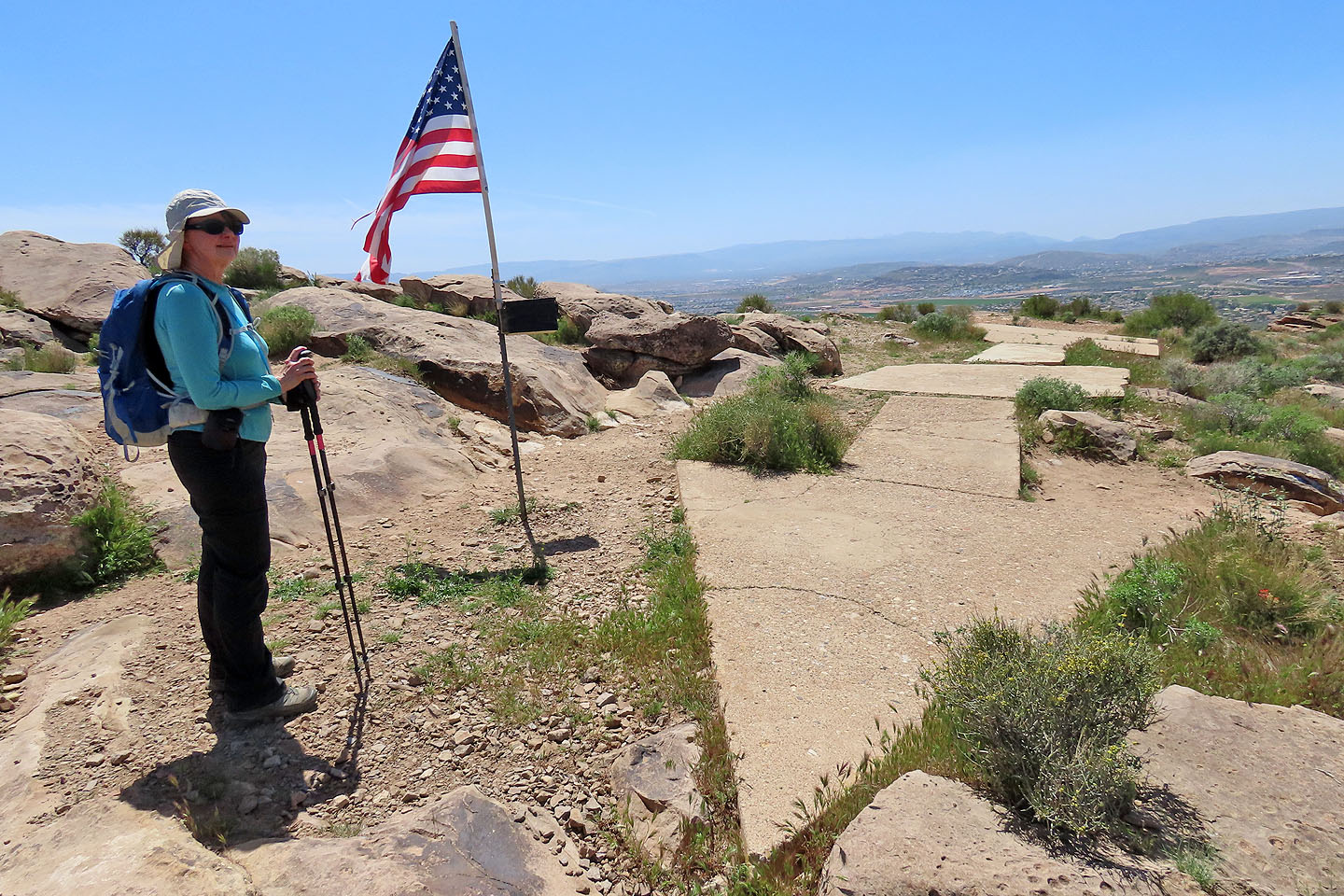 The flag and an old navigation arrow are just below the summit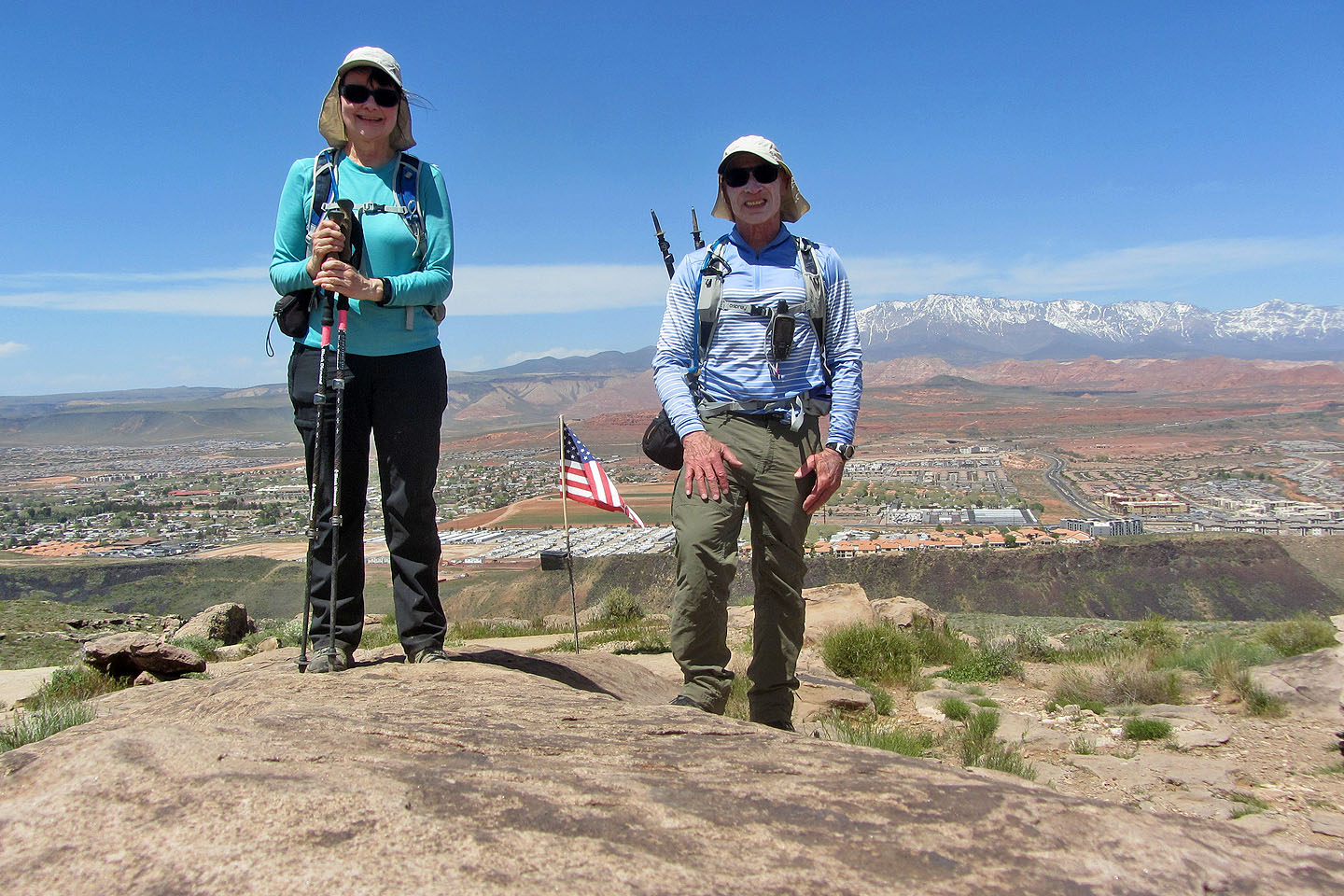 Standing on the summit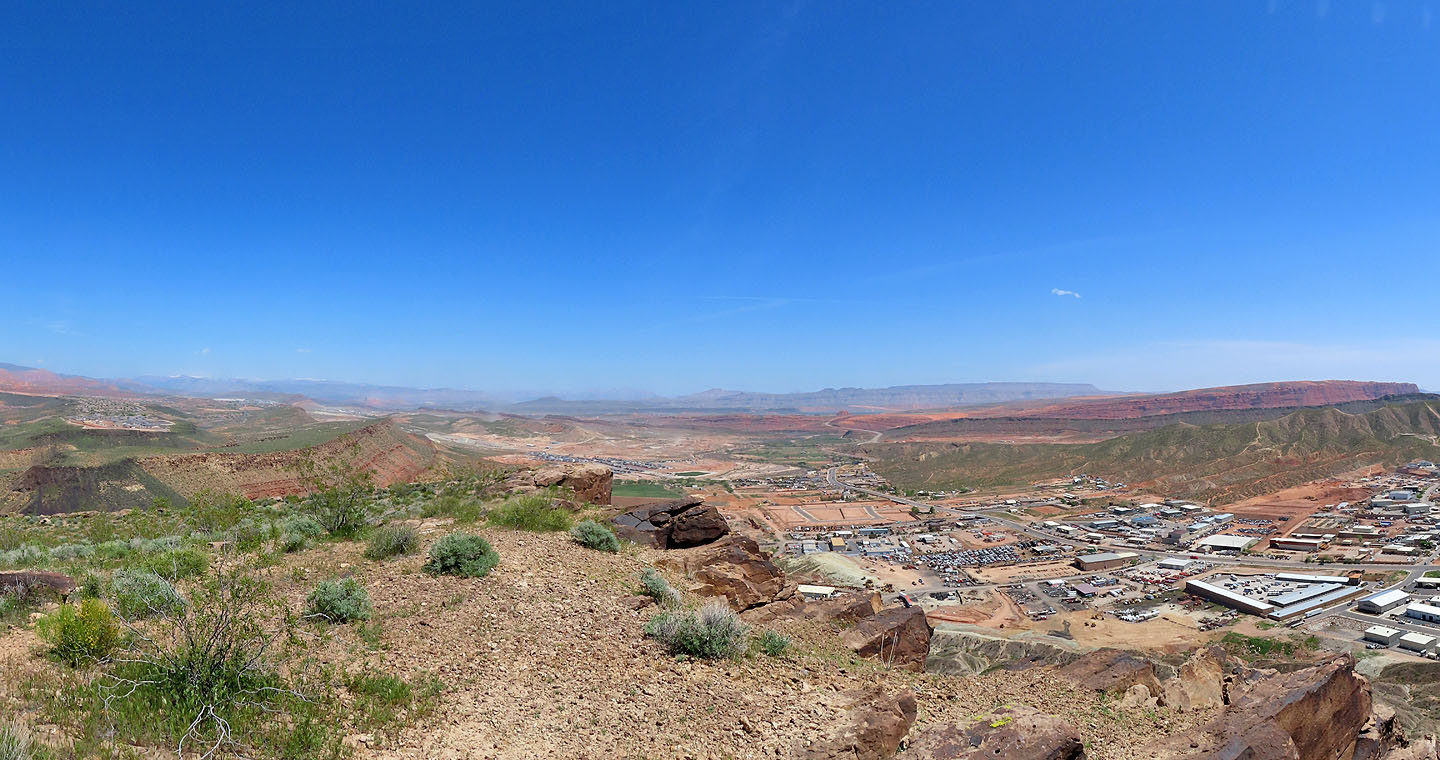 View from the east end of the plateau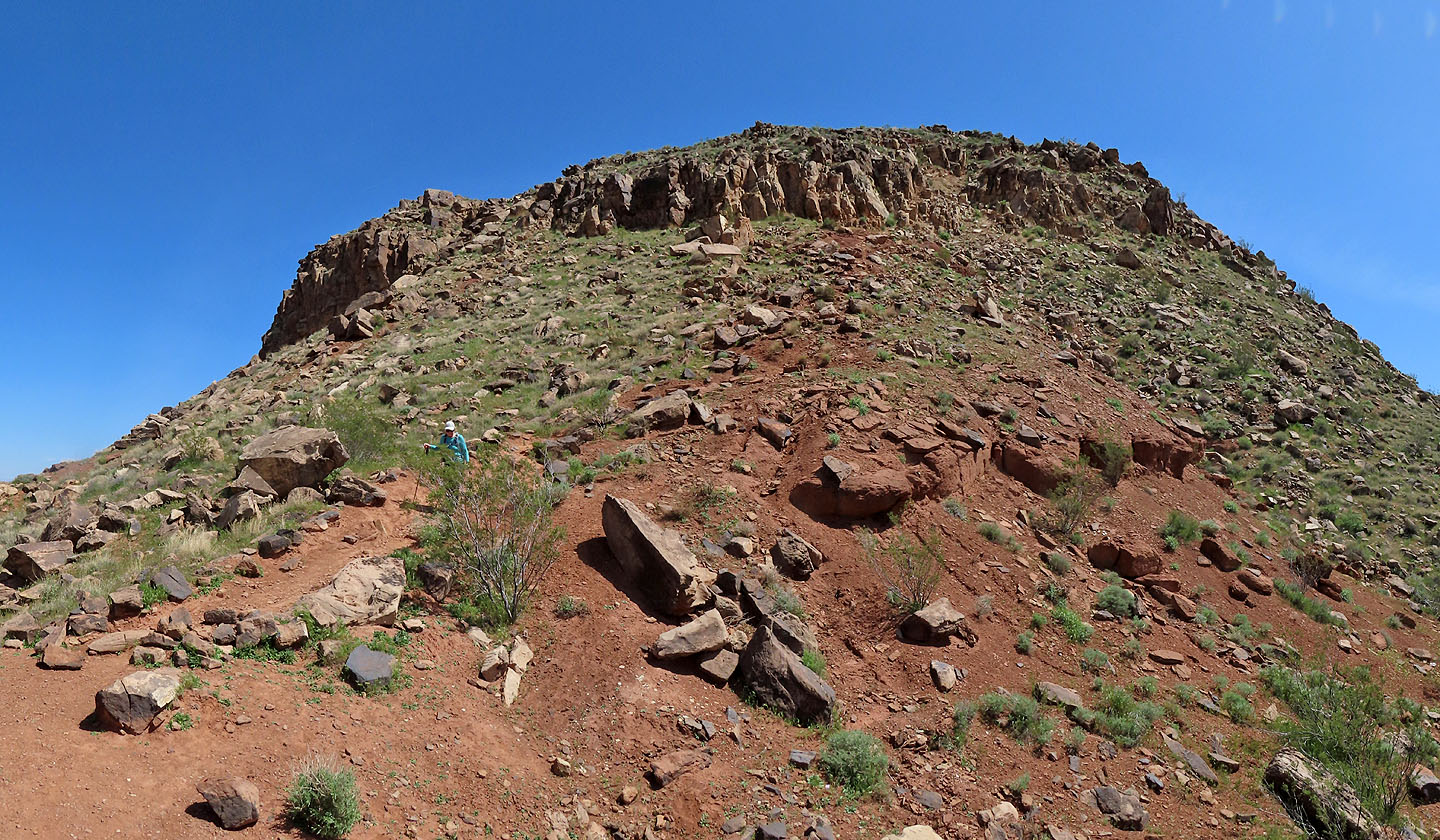 Descending Shinob Kibe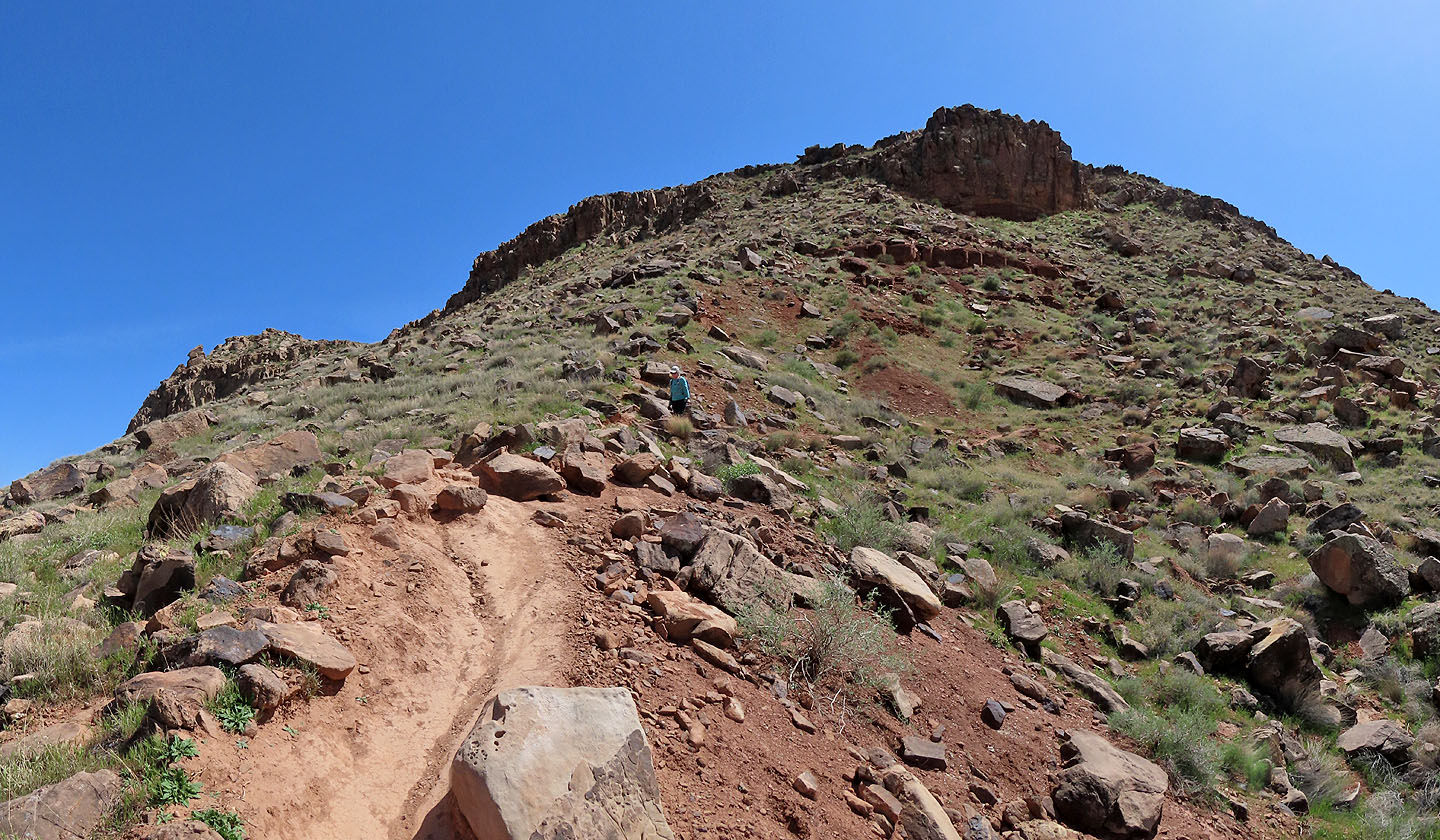 We made our way back to our car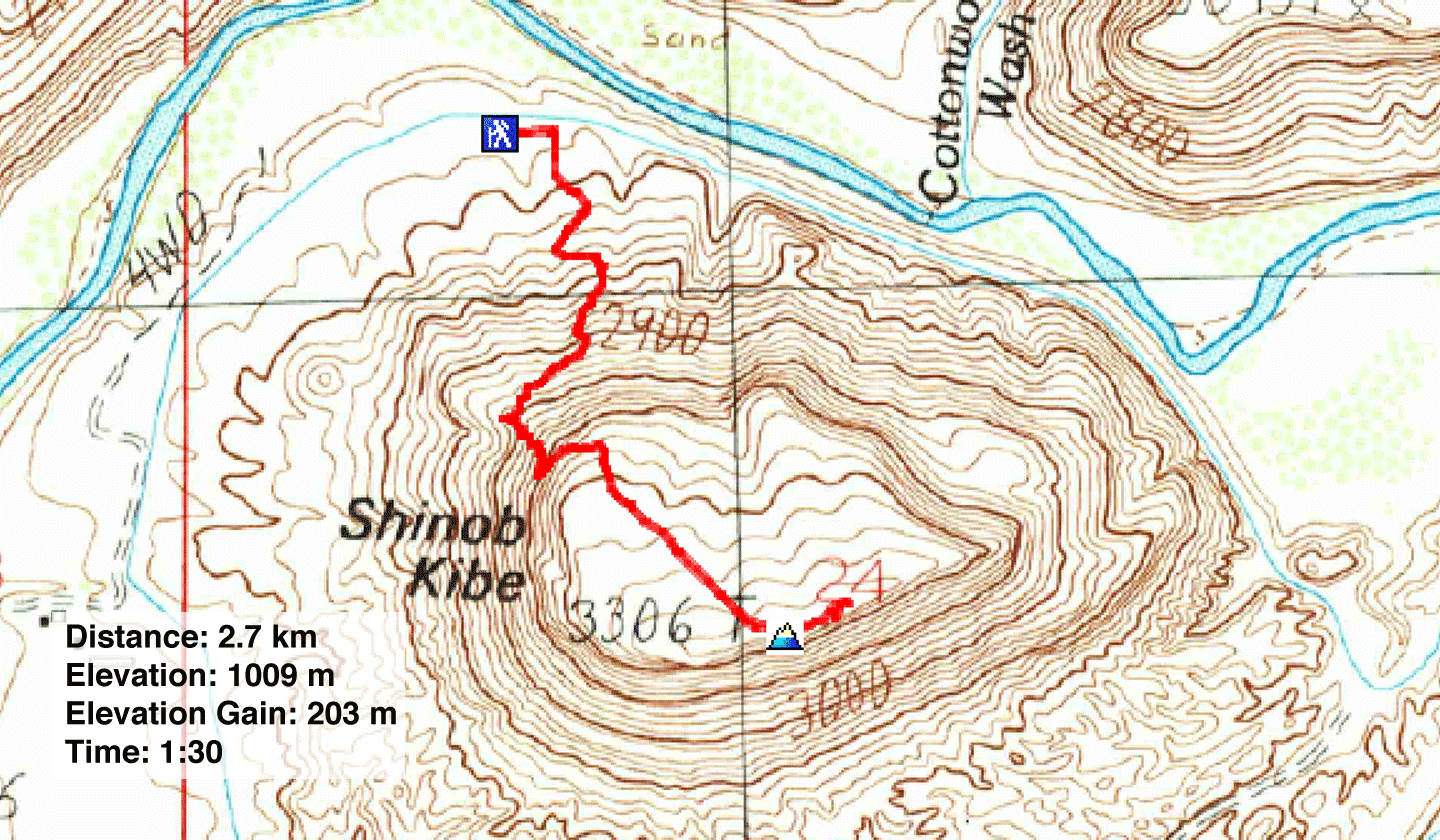 Washington Dome Topo (1.7 mi, 3310 ft, 666 ft)