bobspirko.ca | Home | Canada Trips | US Trips | Hiking | Snowshoeing | MAP | About

Diamond Cinder Cone
Snow Canyon, Utah
April 24, 2023
For a morning hike, Dinah and I settled on Diamond Cinder Cone, an ancient volcano near – and with a view of – Snow Canyon, but outside the state park. Because Highway SR-18 was being paved, we couldn't stop at the trailhead. We parked at a pullout 200 m away.
It looks tempting to climb the steep, black slope ahead, but signs say to stay on the trail. Spiralling around to the backside, the path climbs gently at first. But the trail steepens when it climbs to a saddle and then up to the rim. Here it's easy to slip on cinders that can roll underfoot.
We reached the summit, but the trip wouldn't be complete without walking the rim. We followed the circular path down to the lower, opposite rim. Here, a side trail leads to the bottom of the bowl, but we didn't bother and continued around, back up to the summit.
We returned to the saddle but instead of turning left and retracing our steps back down, we continued straight ahead, following a path that traverses a low ridge of white rocks. We continued along the trail as it double backs beneath the ridge and rejoins the main trail below the saddle. There we met two park rangers.
They were taking stock of the new trail, the one we came down. We learned that the steep trail to the saddle is going to be decommissioned because of erosion issues and the gentler new trail will take over. After chatting with the rangers, we continued down the volcano. We finished our hike in time to have lunch at one of our favourite restaurants, Cracker Barrel.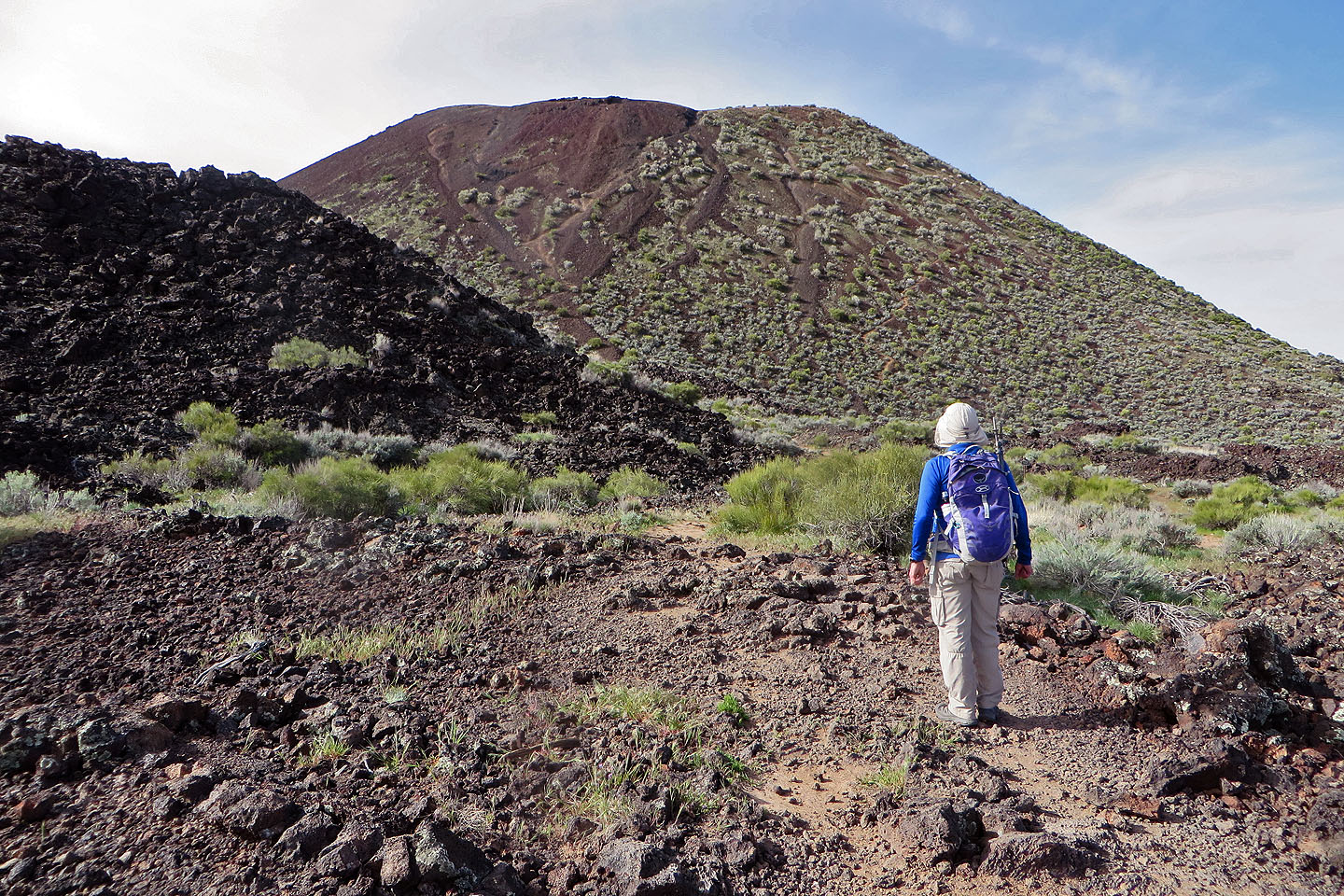 Starting down the trail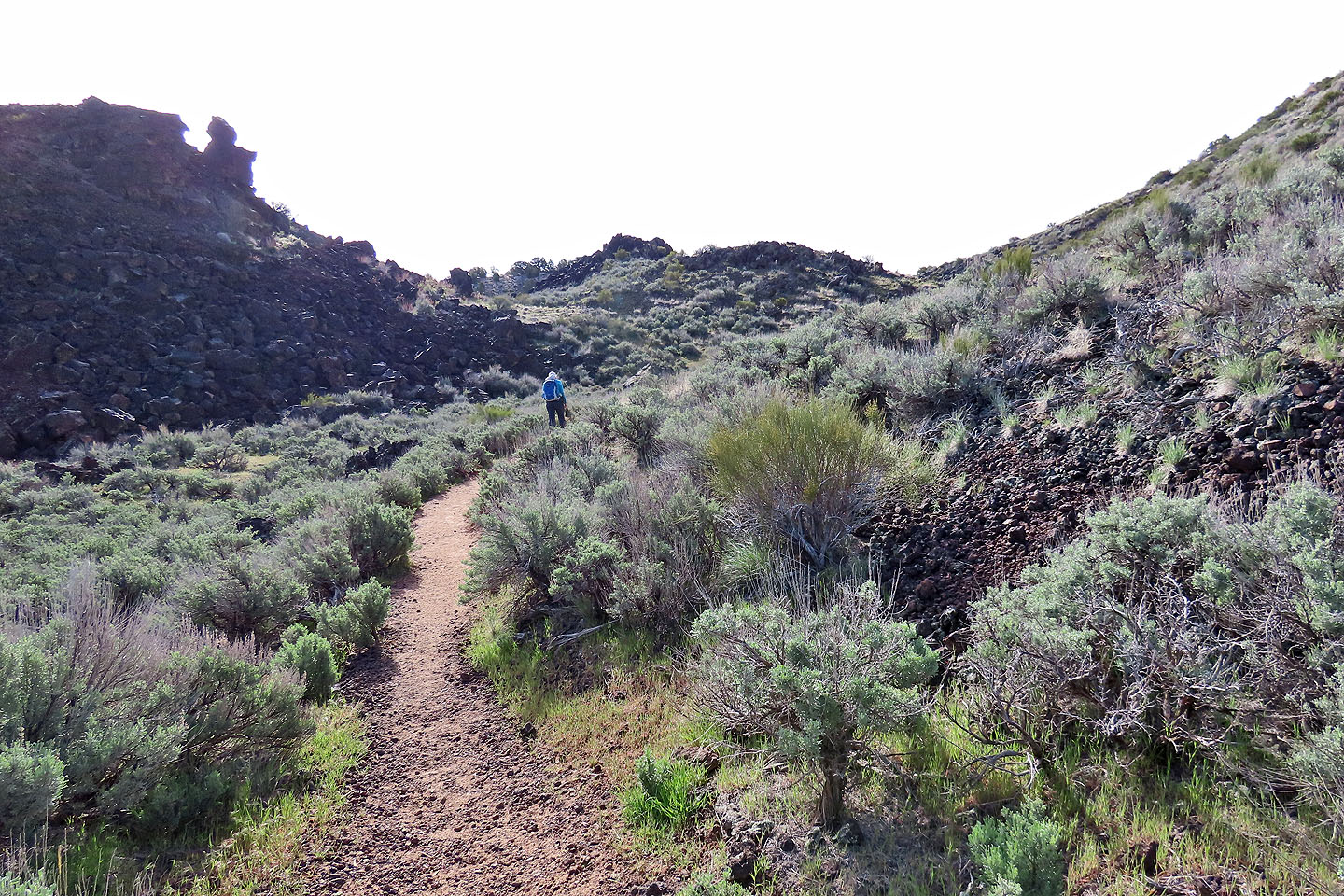 The trail winds around to a saddle on the backside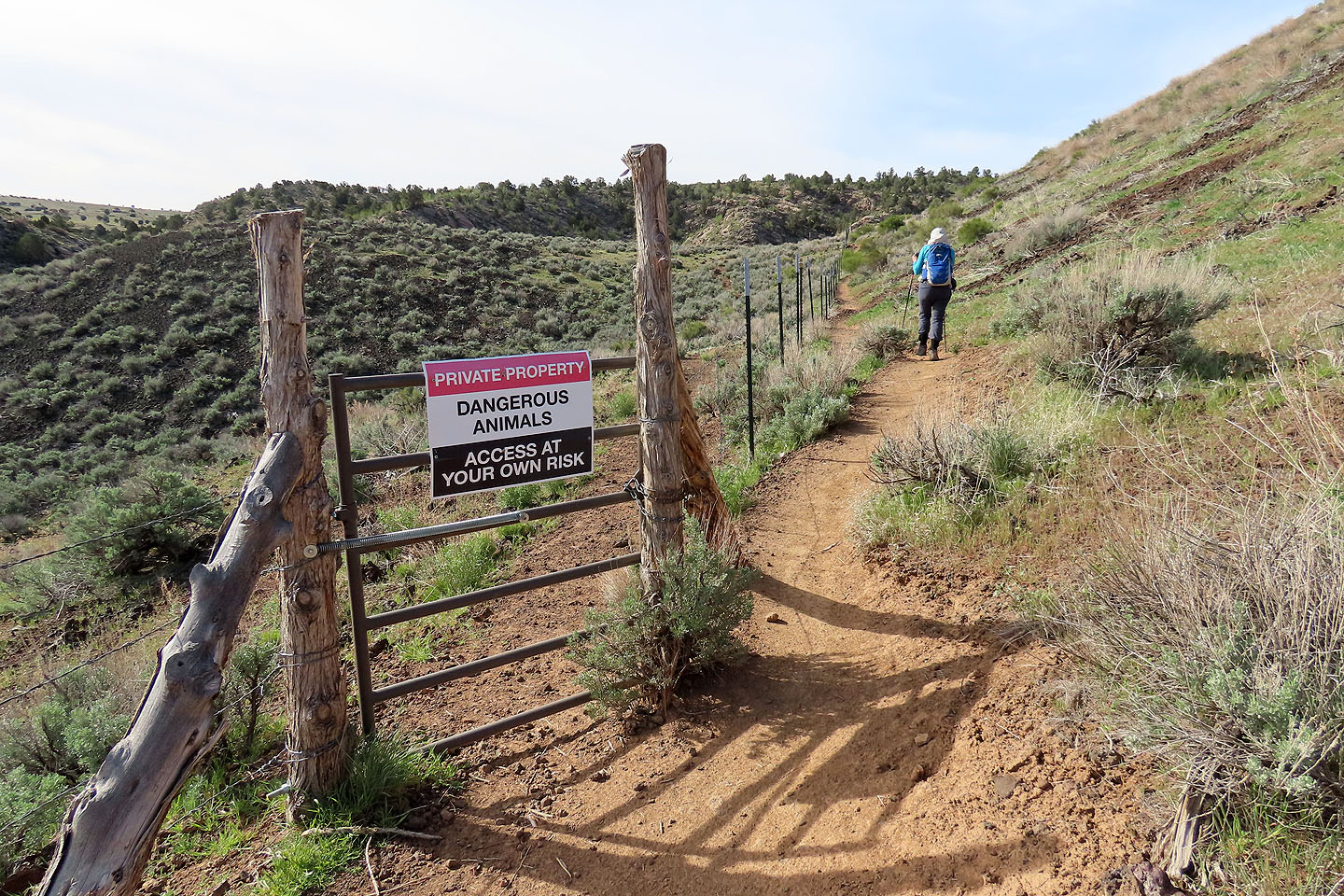 Dangerous animals?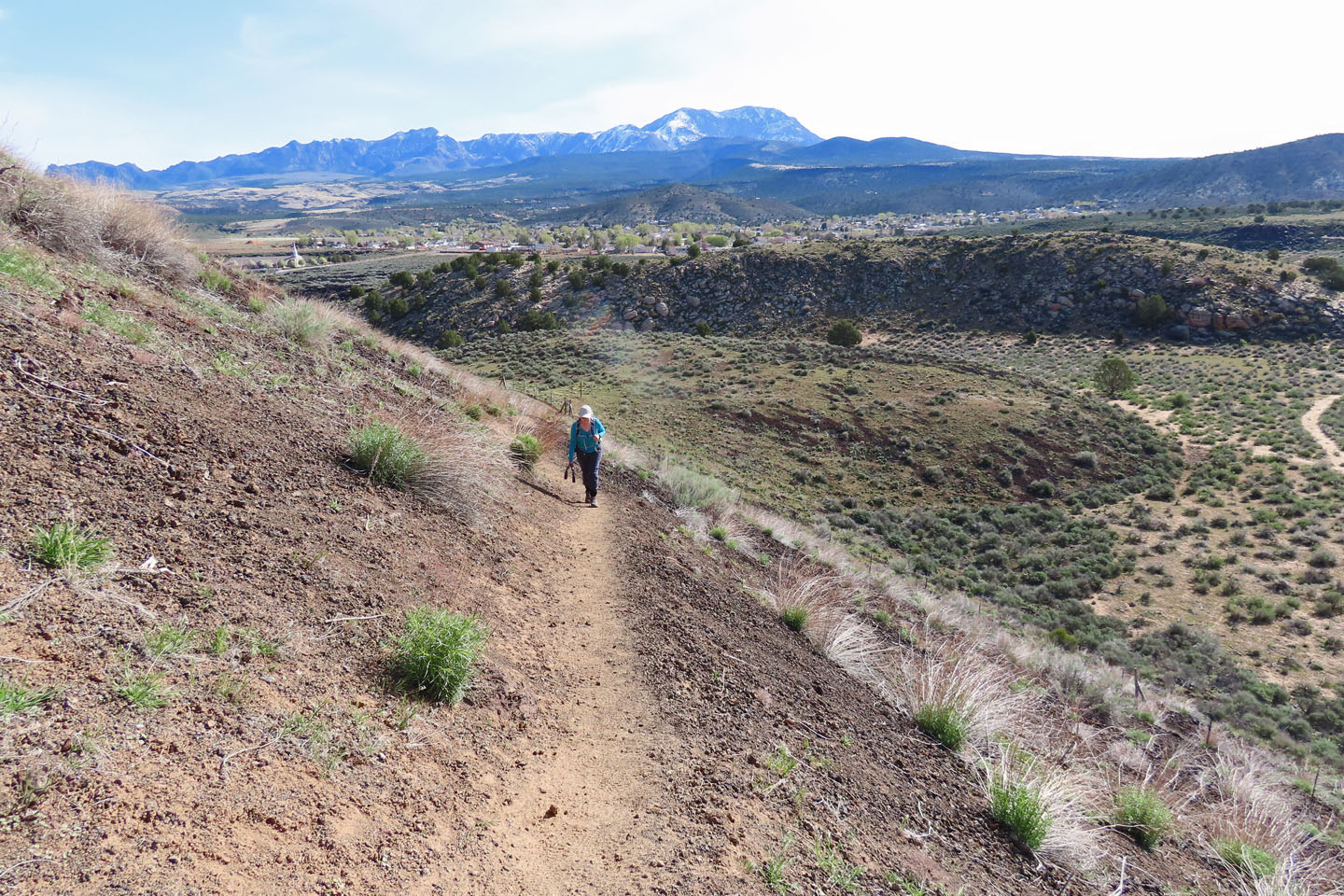 Behind are the peaks of the Pine Valley Mountain Wilderness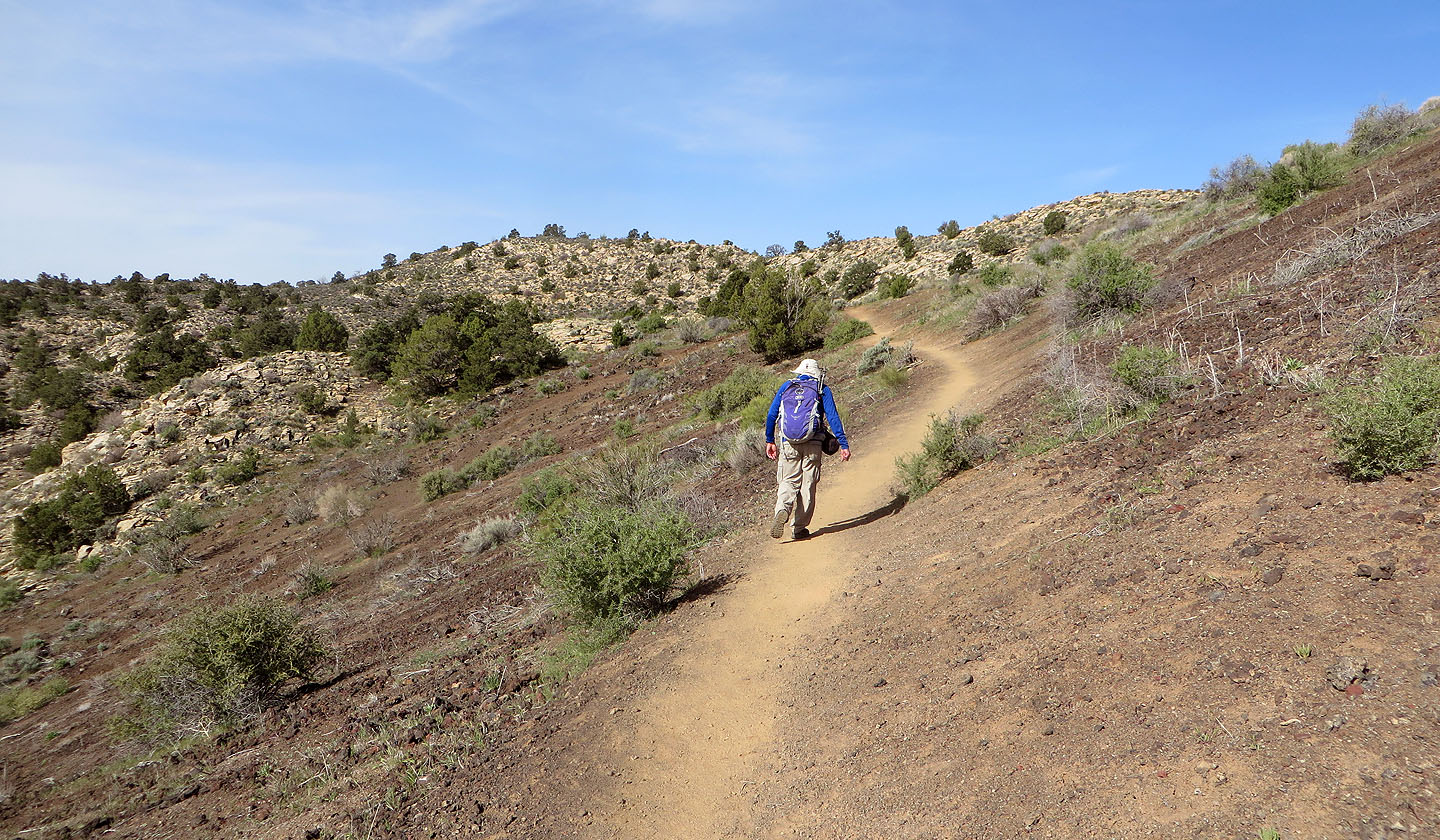 On our way to the saddle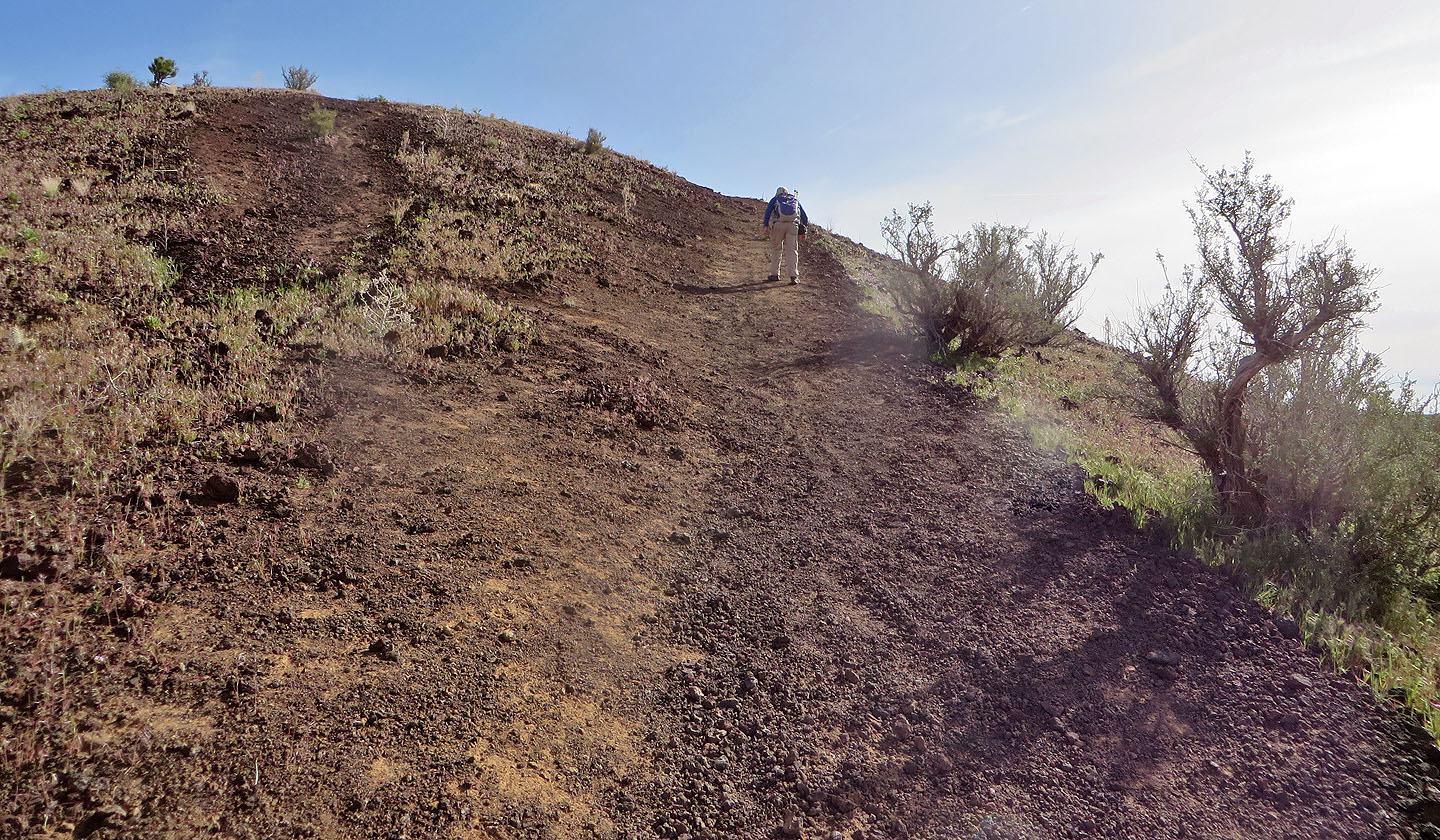 Hiking up the cone from the saddle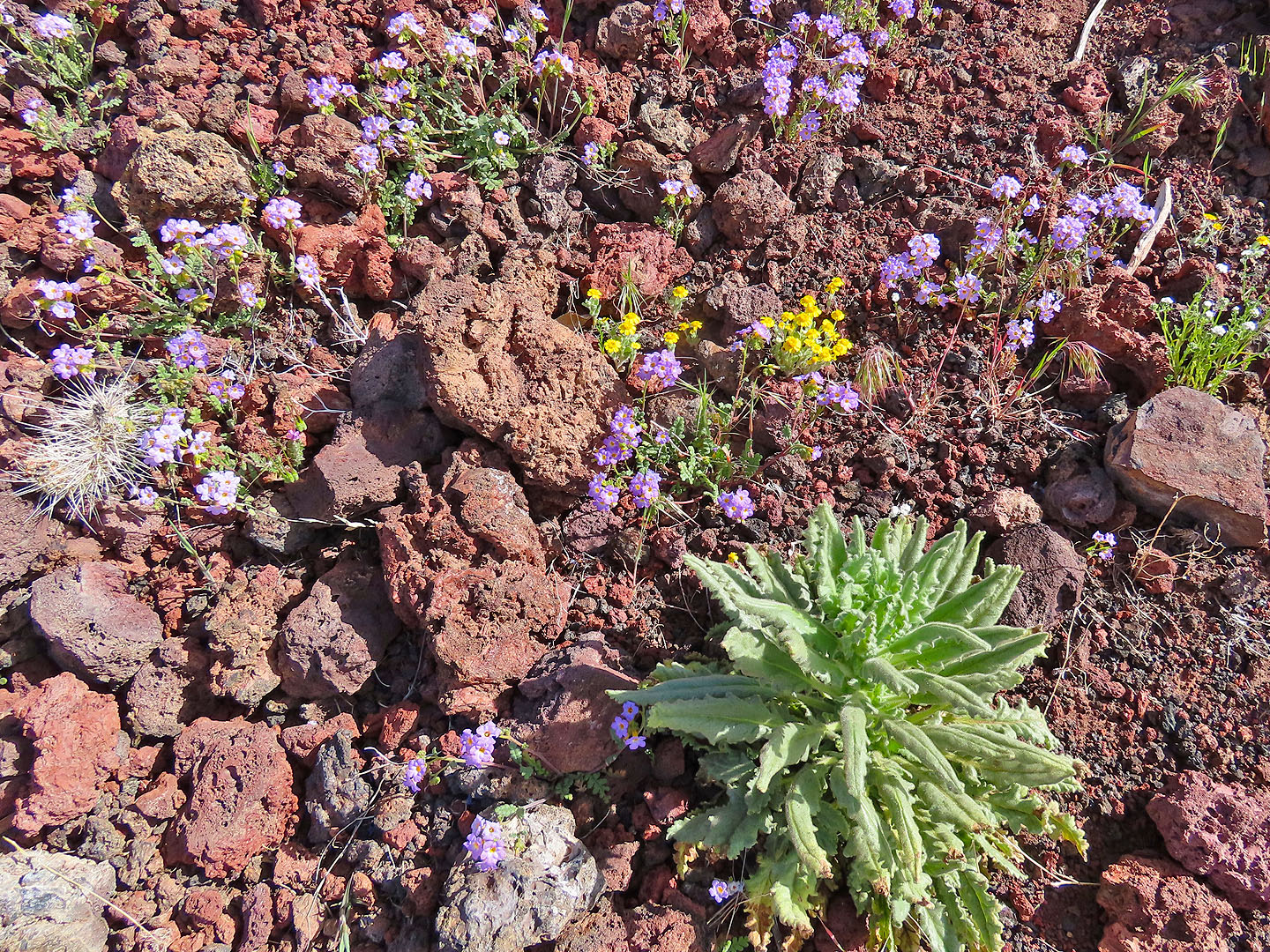 An assortment of wildflowers flourished beside the trail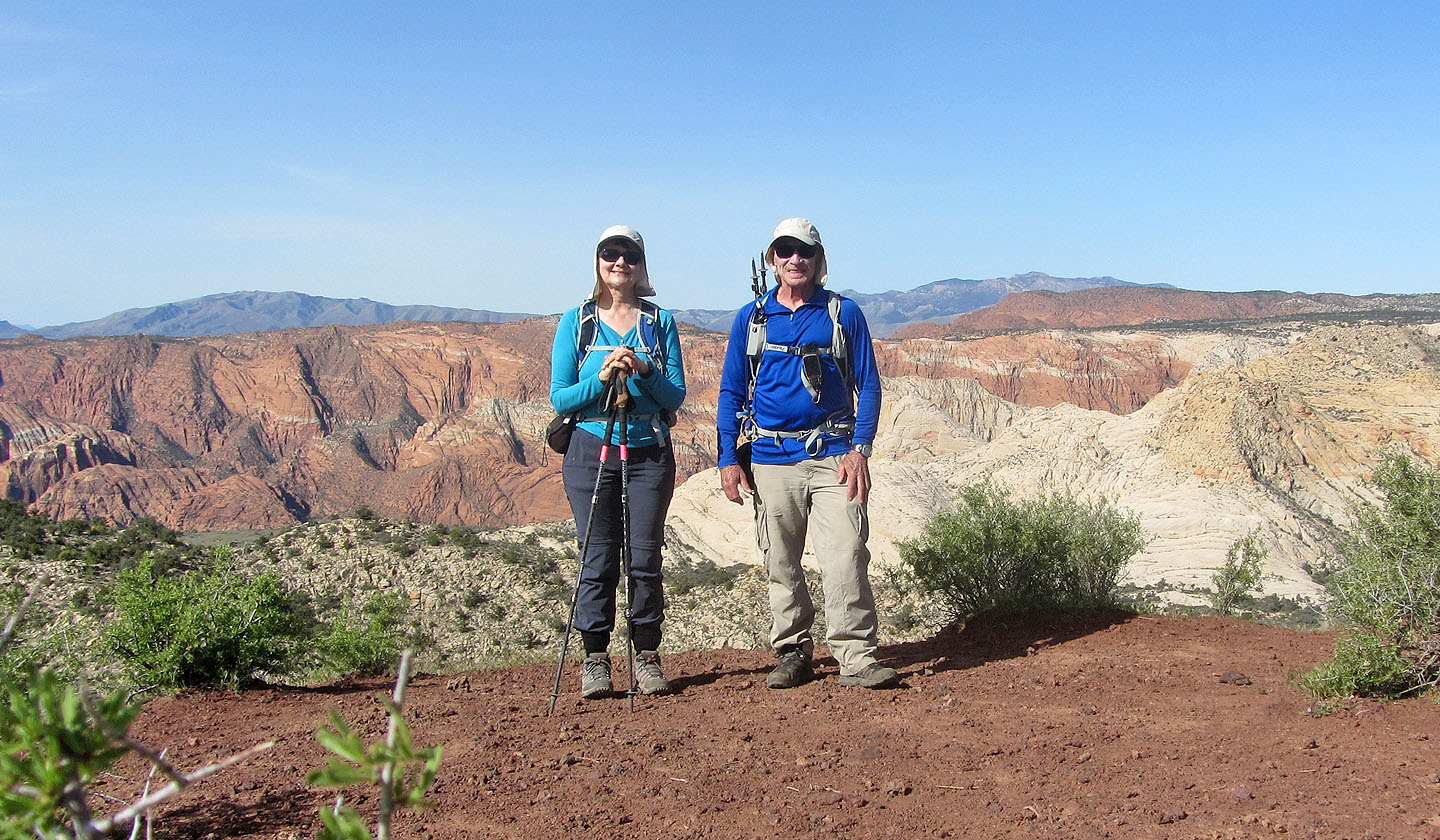 On the summit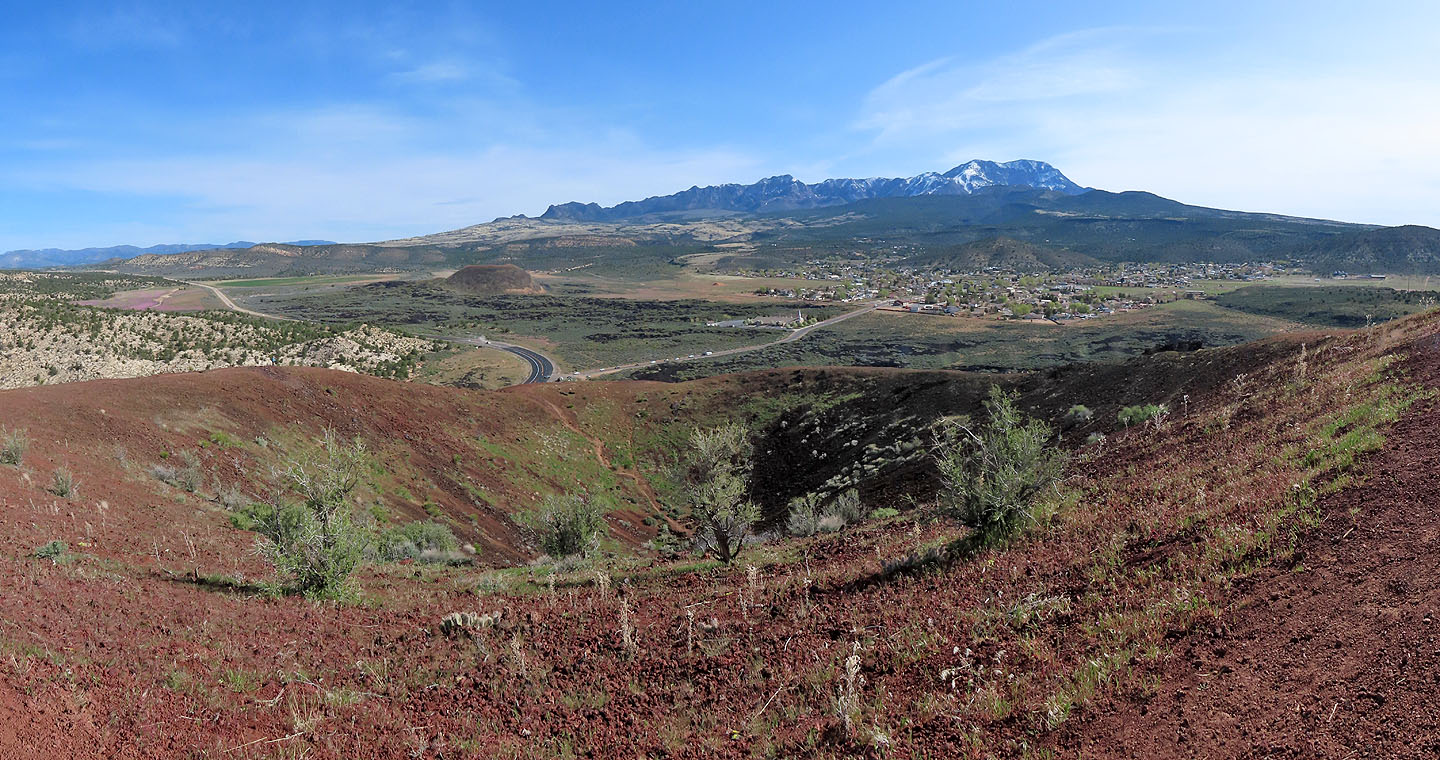 We followed the rim of the cone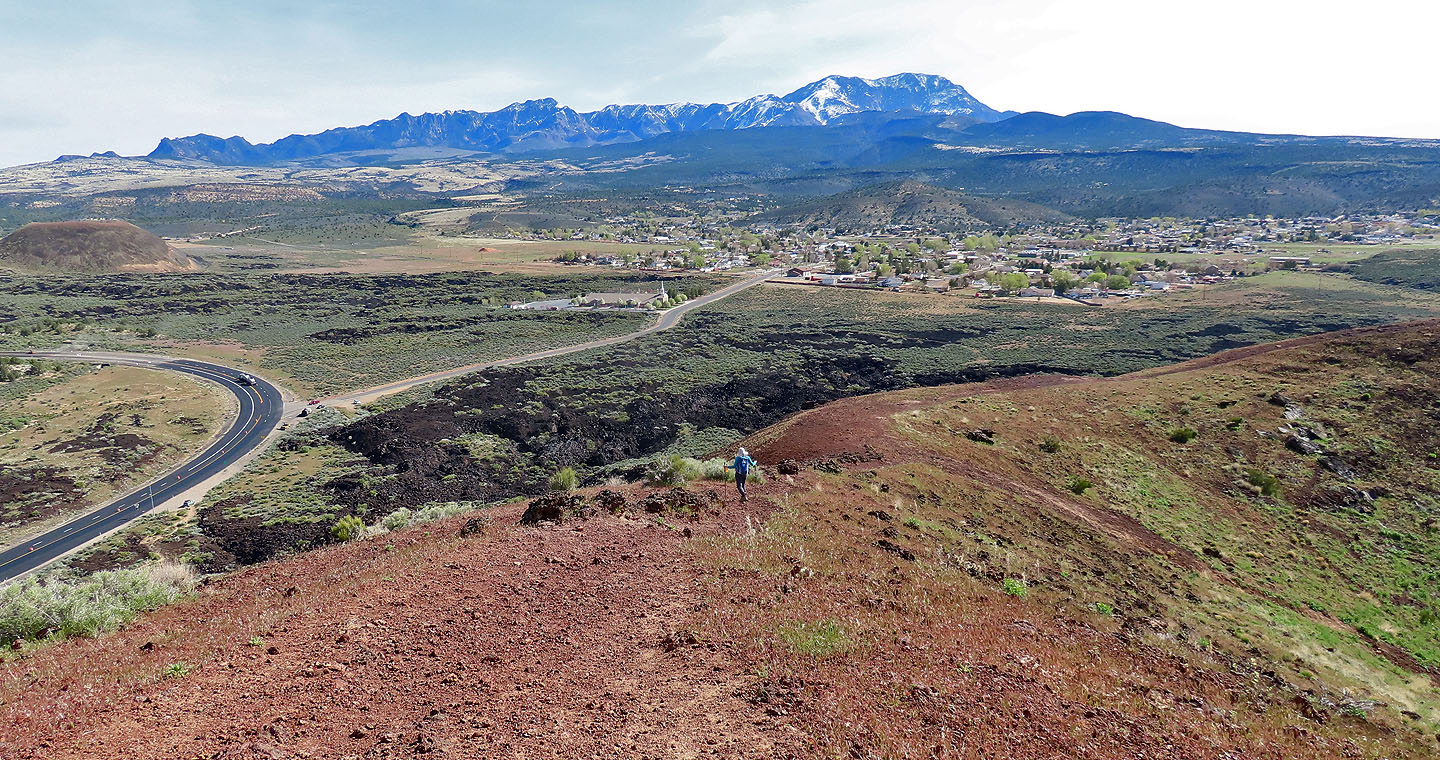 Heading to the lowest point on the rim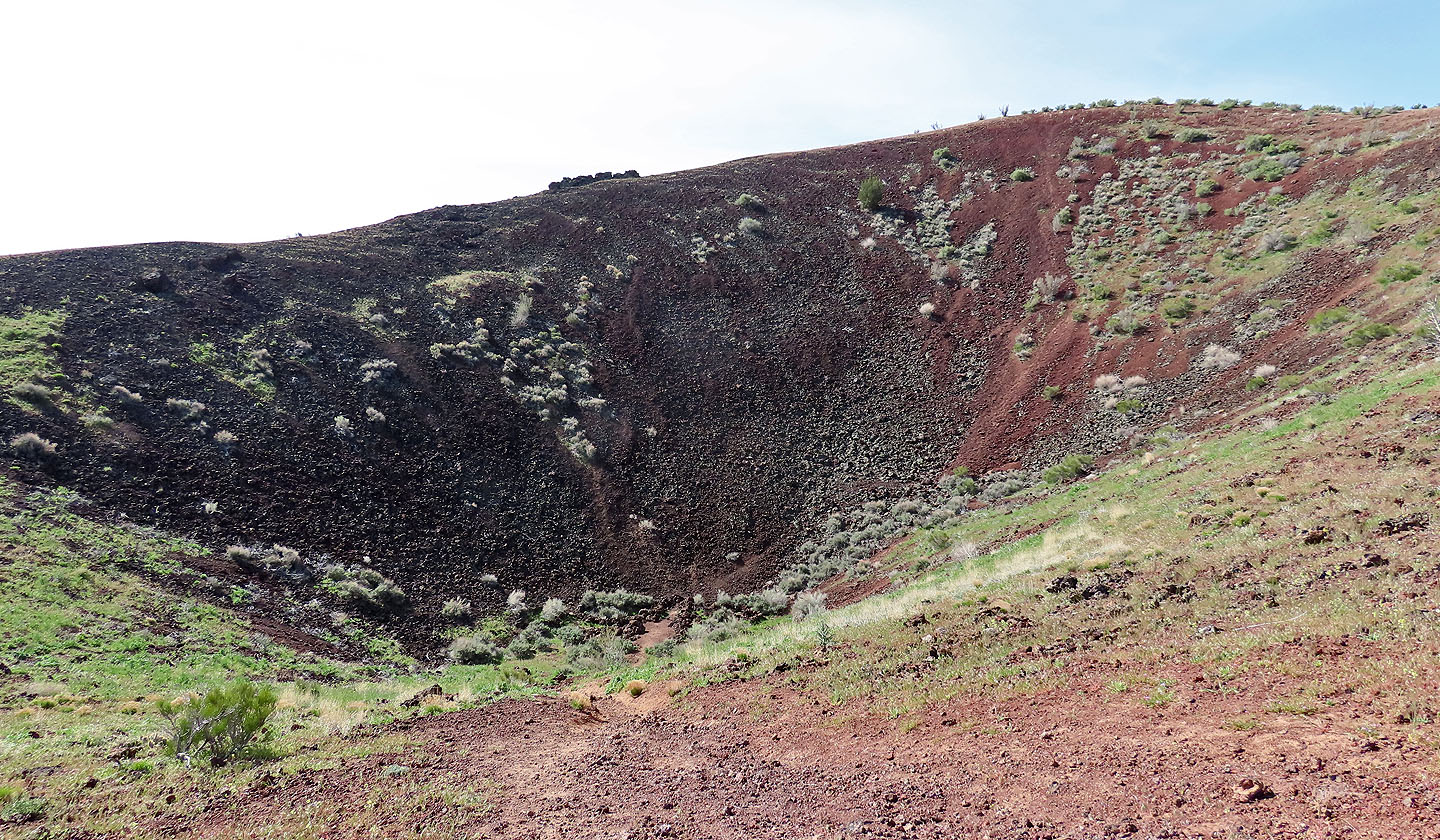 A trail leads to the bottom but we didn't bother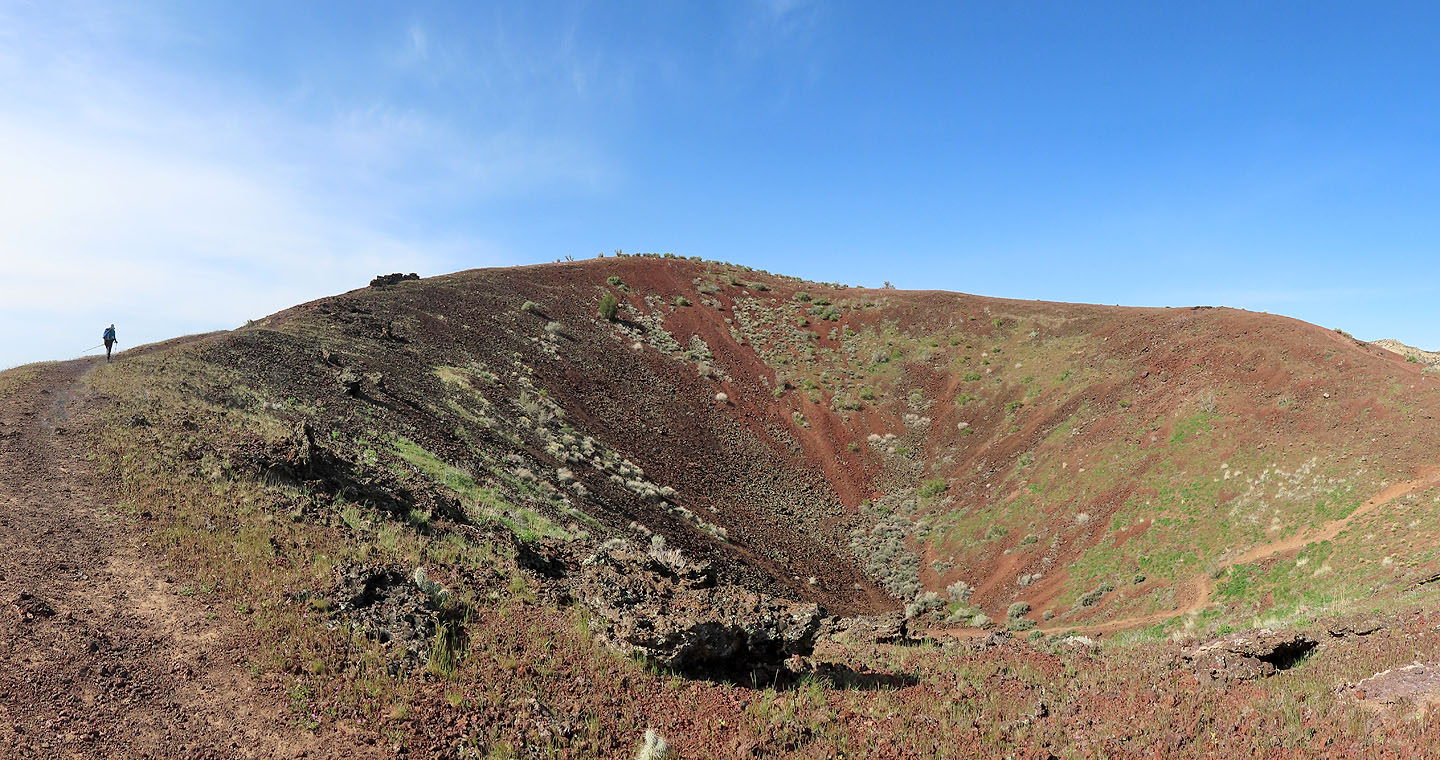 Returning to the summit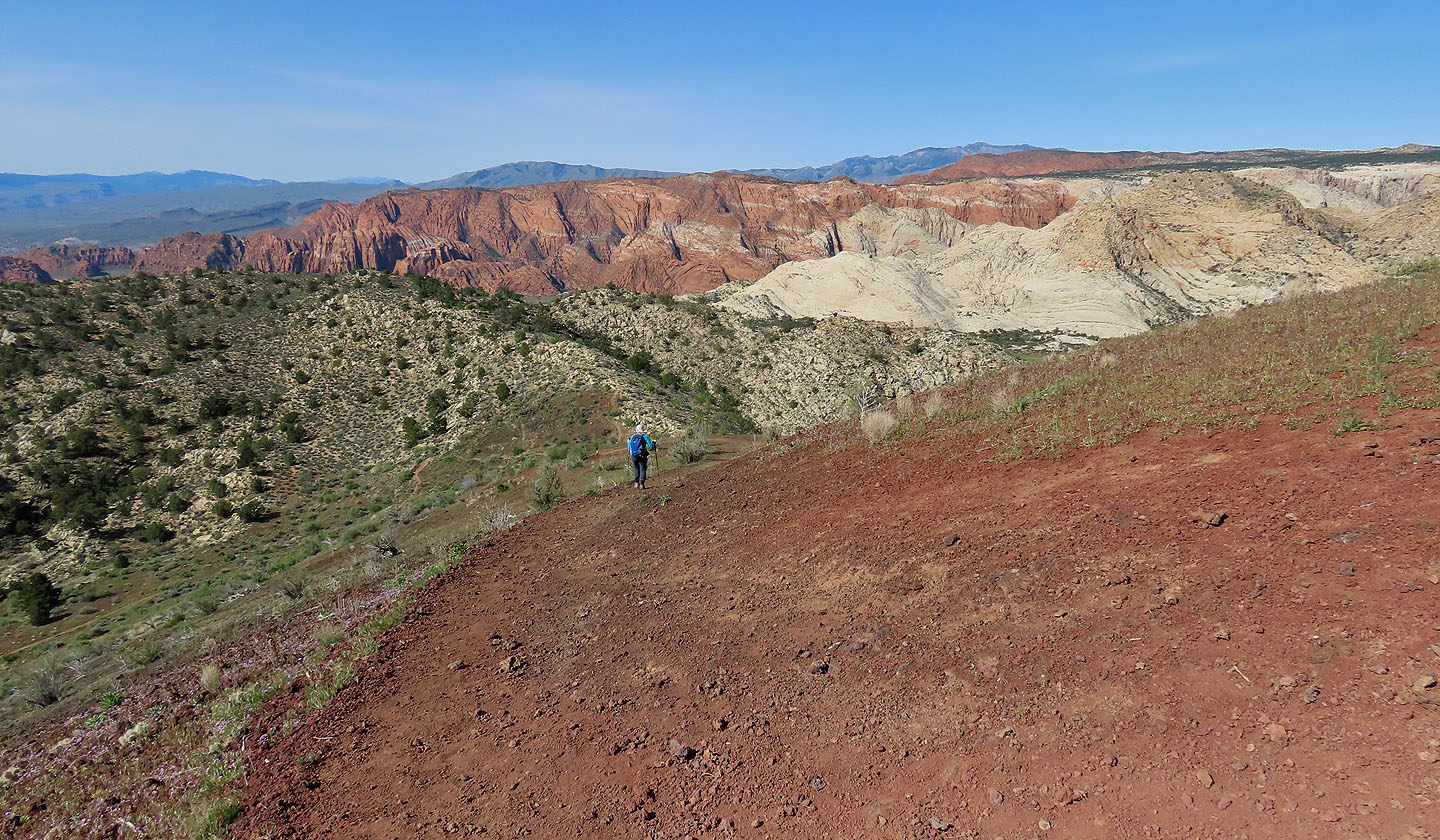 Heading to the white ridge ahead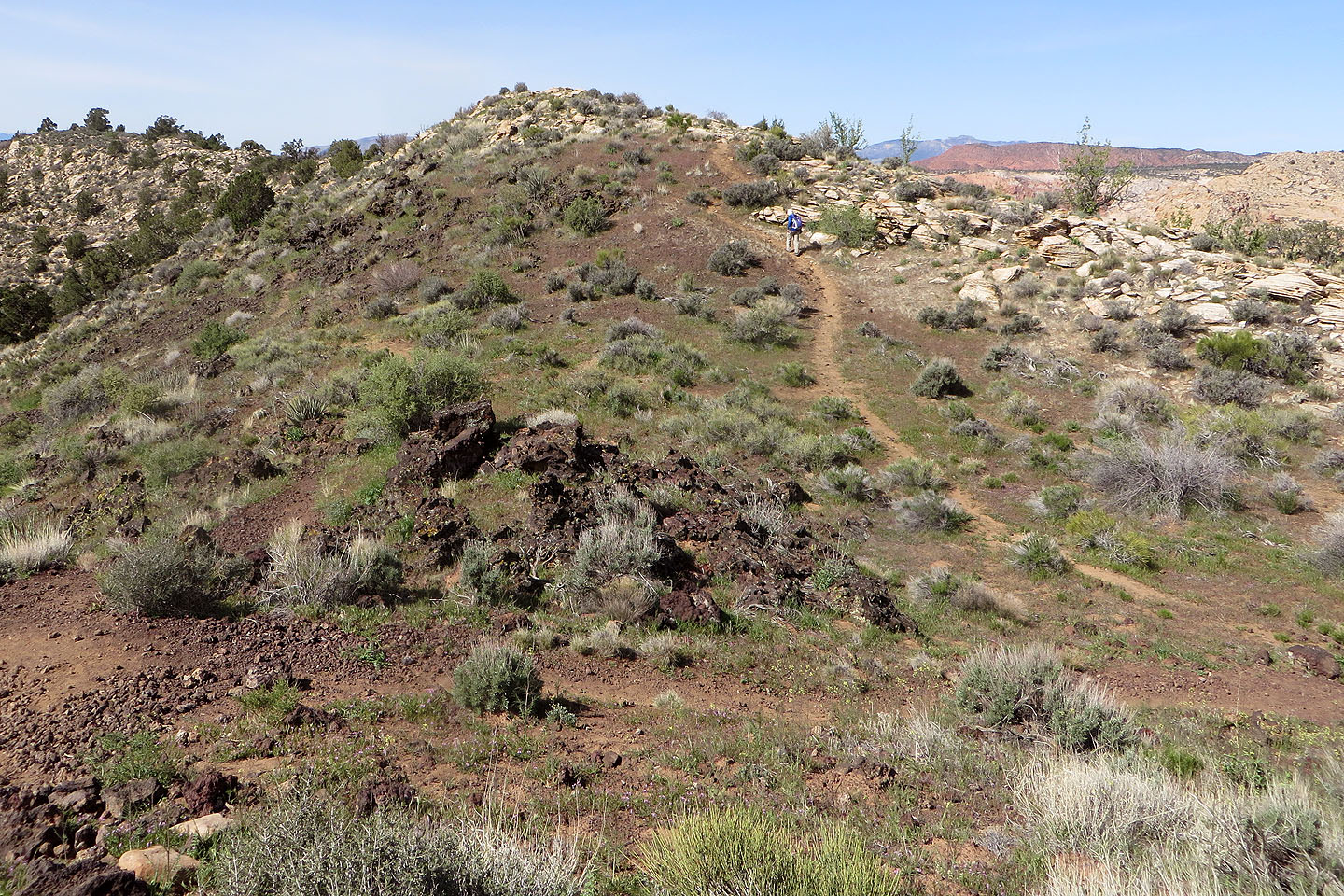 The trail to the ridge will replace the trail to saddle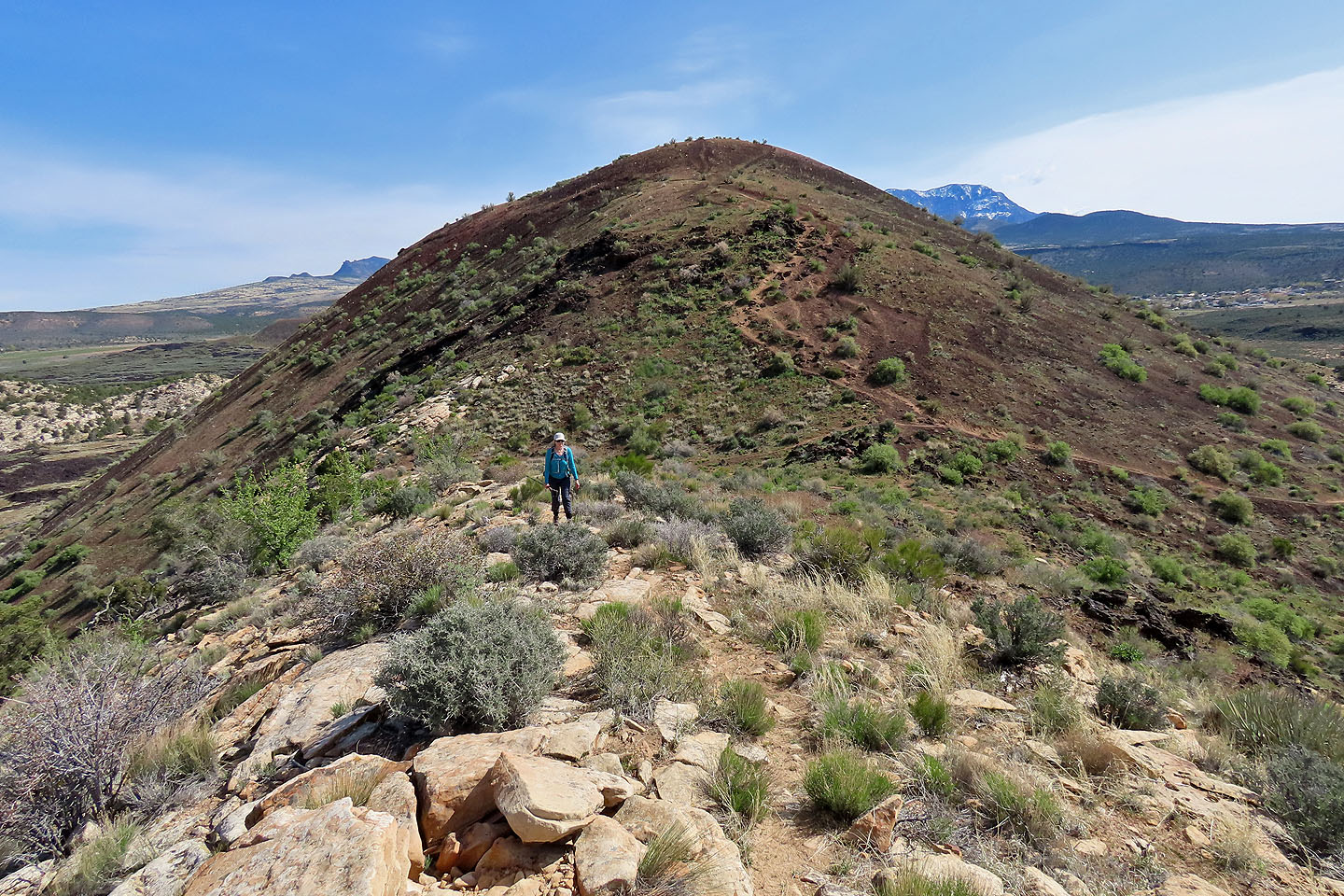 Looking back at Diamond Cinder Cone from the ridge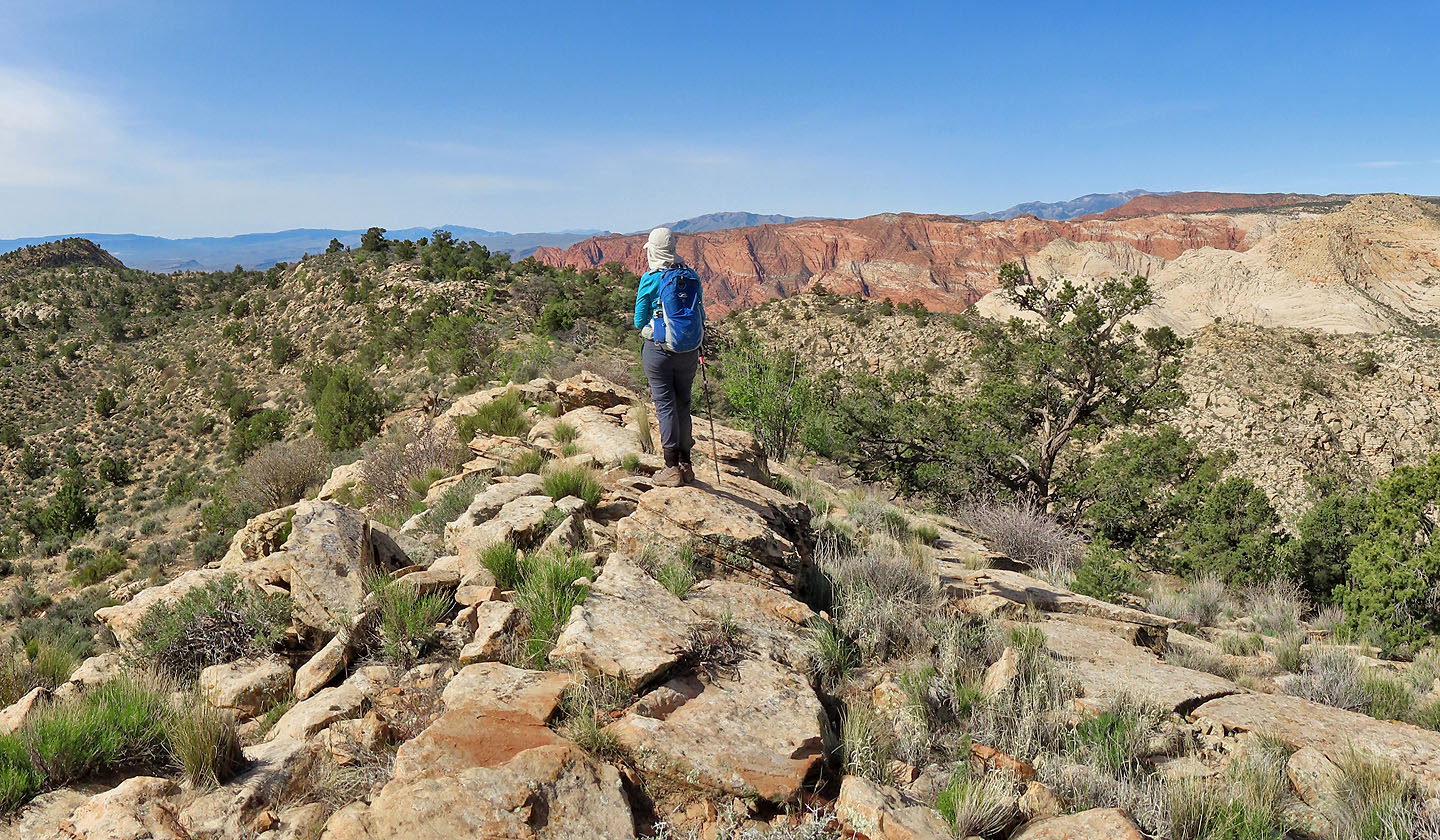 View from the ridgetop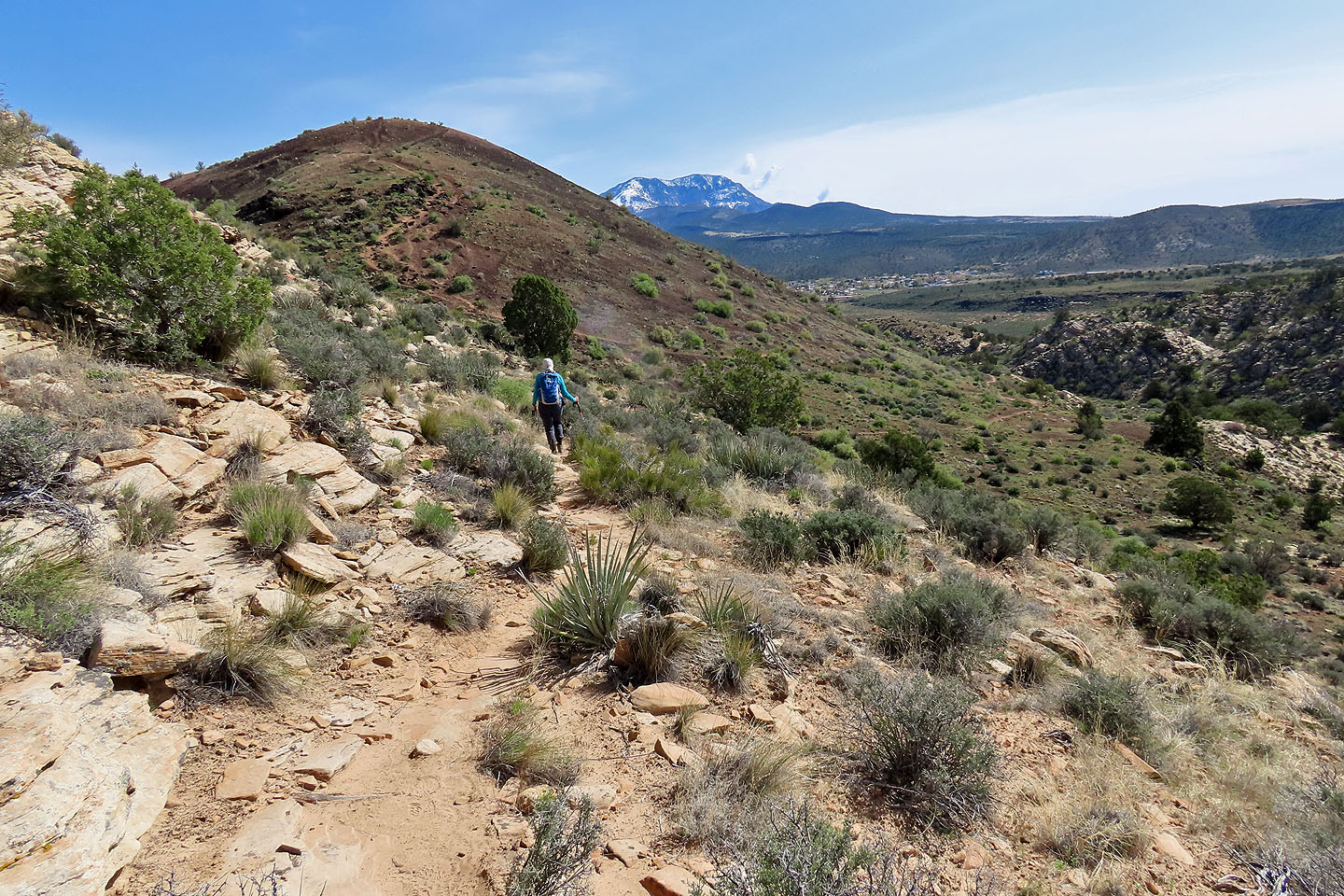 The trail double backs below the ridge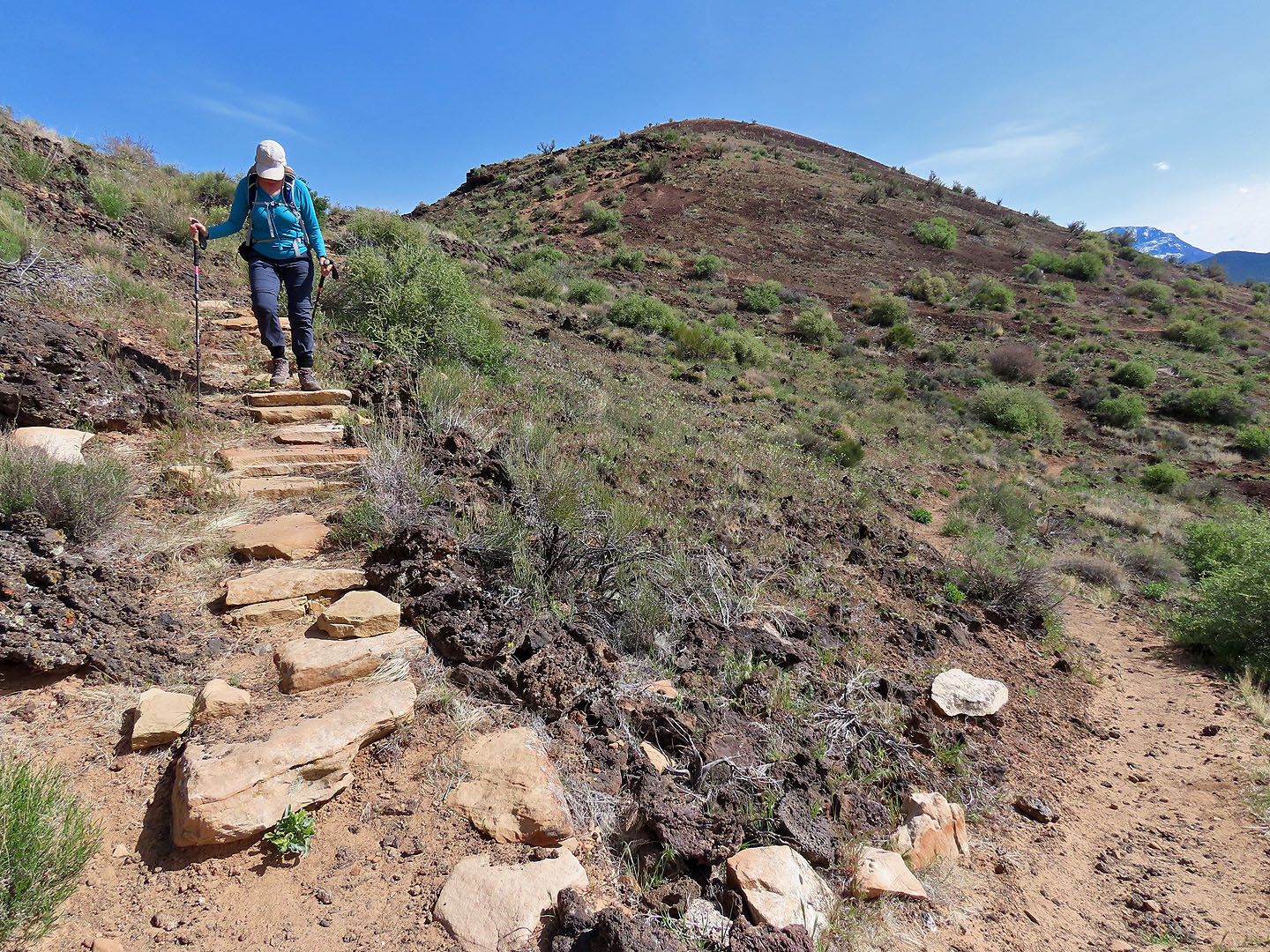 There were even stone steps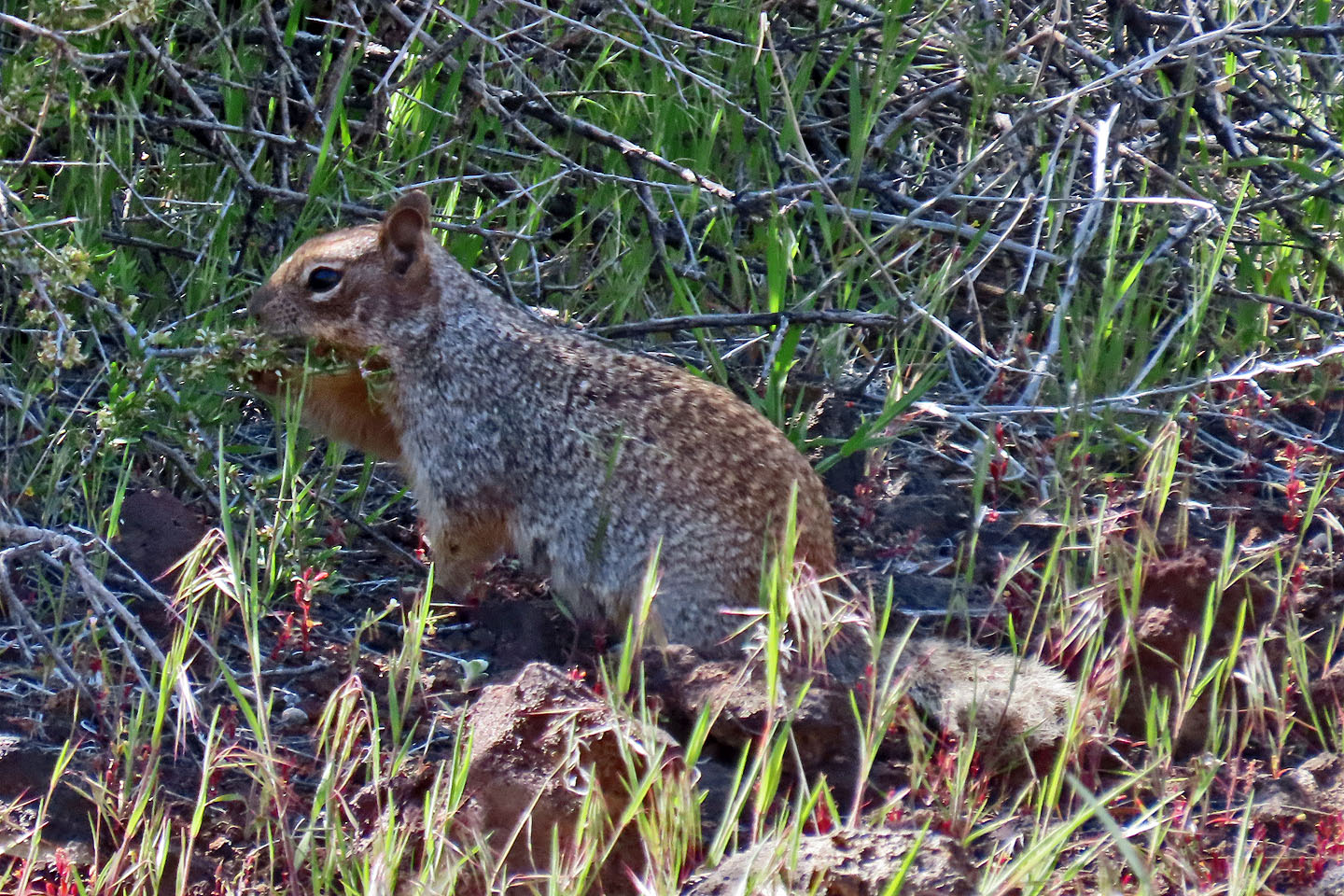 A rock squirrel searches for food in the bushes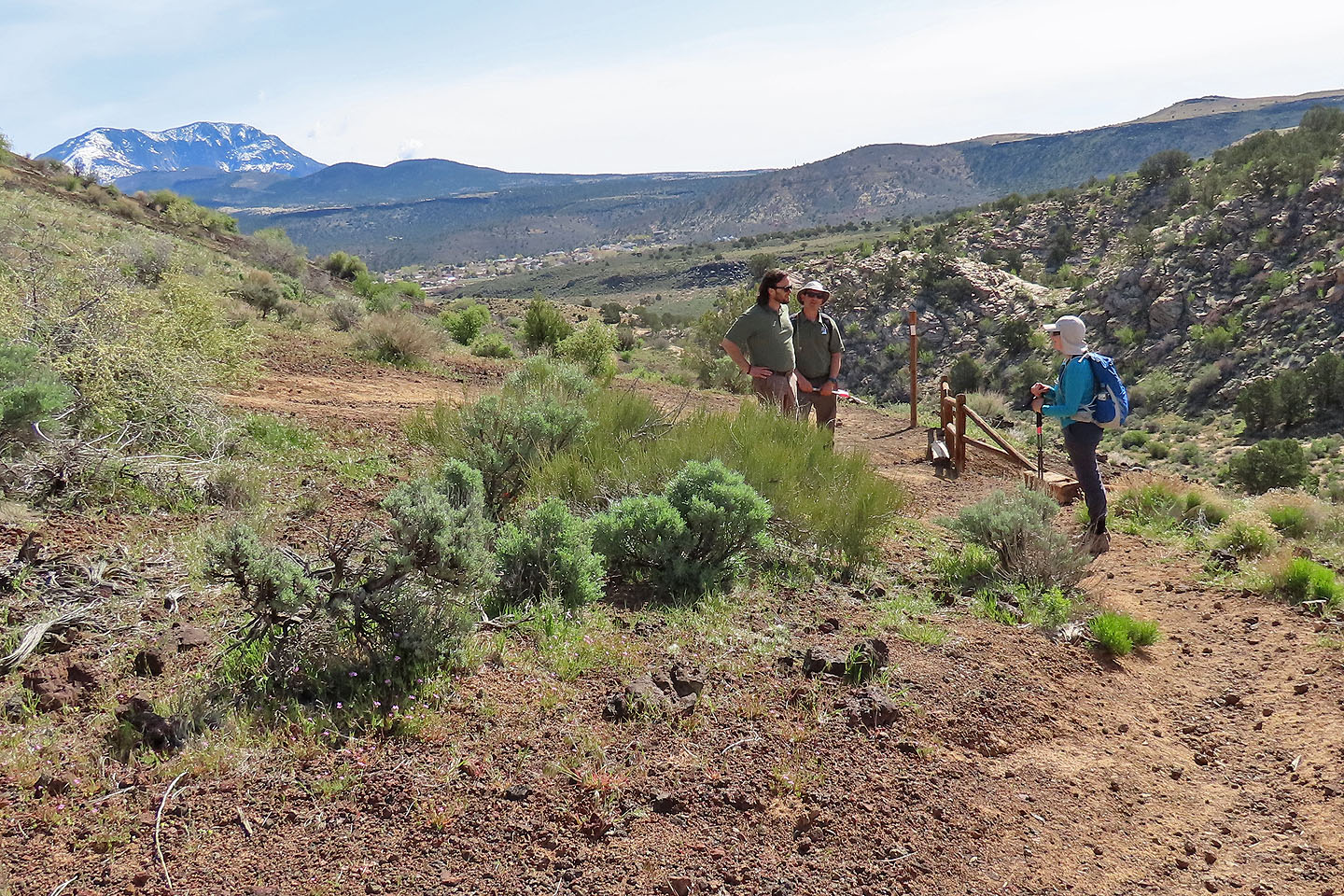 Back at the intersection, we stopped to talk to park rangers from the Department of Natural Resources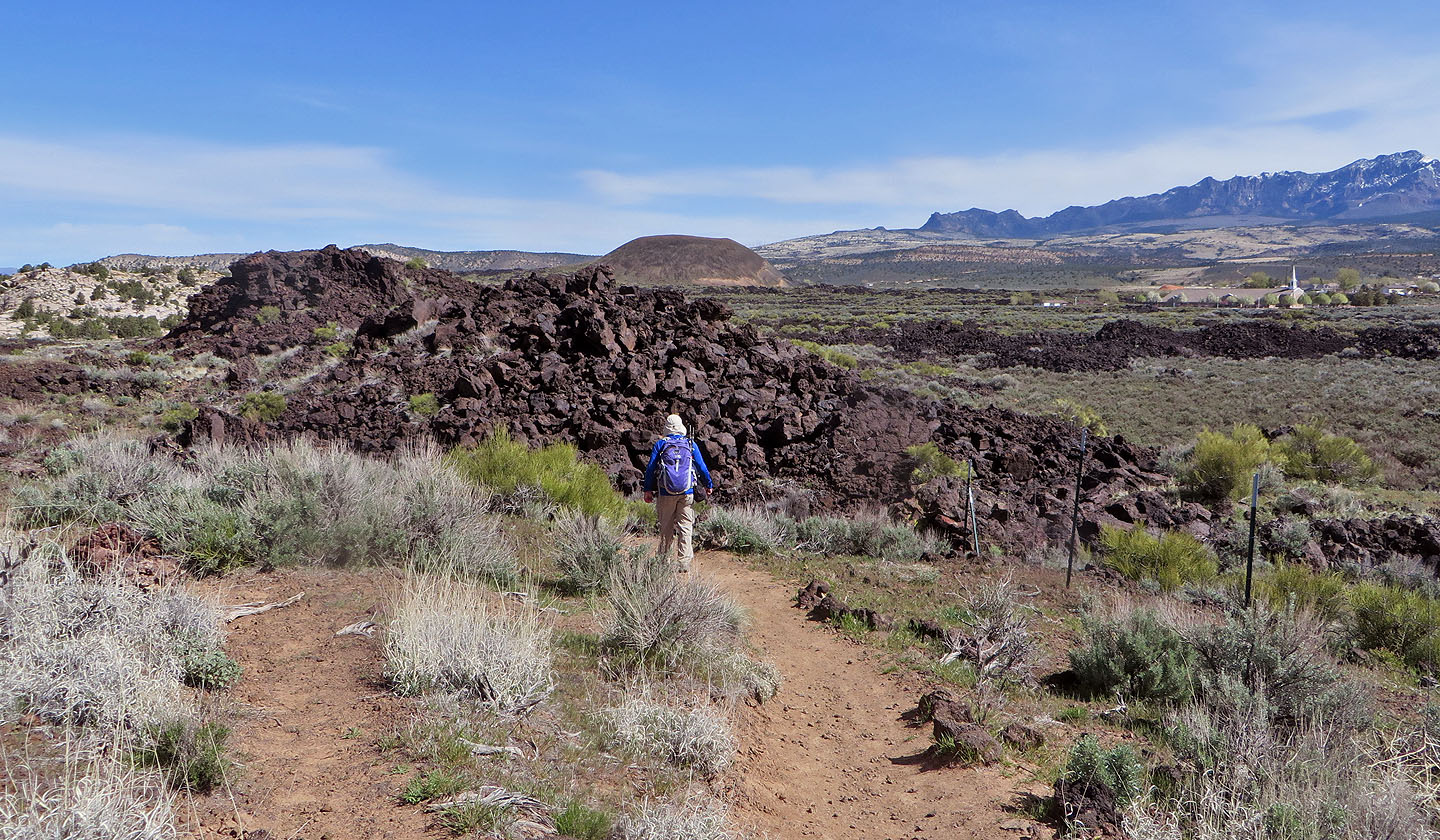 Heading back down, a lava field appears ahead. North Cinder Cone is in the background.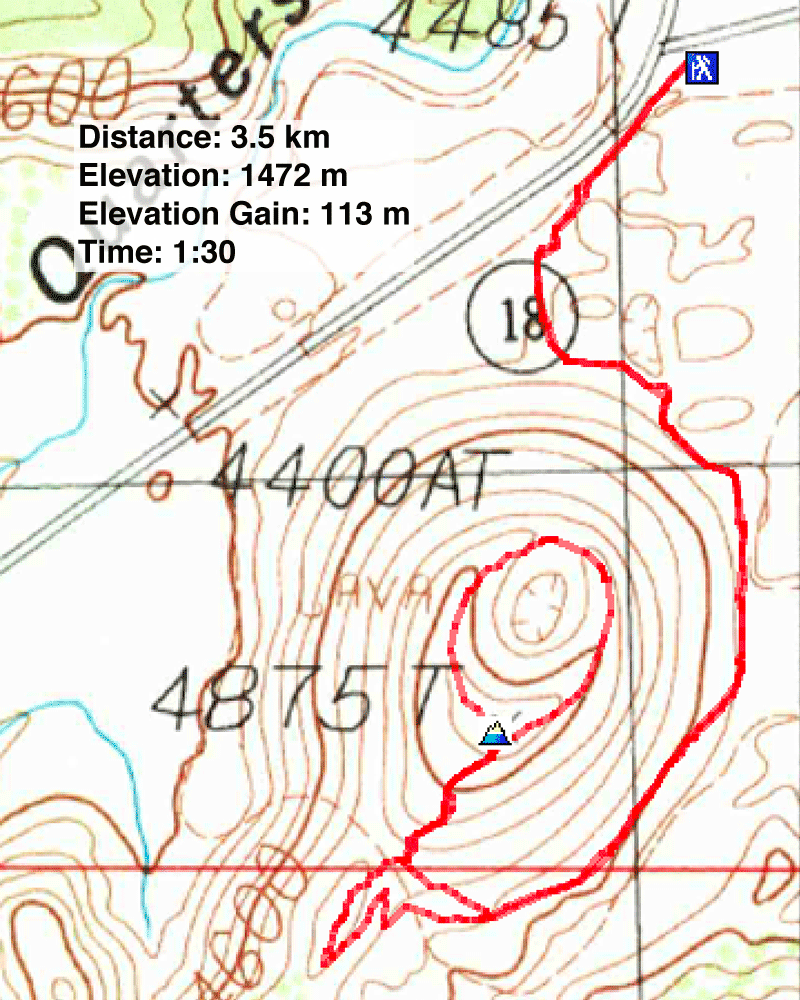 Santa Clara Topo (2.2 mi, 4839 ft, 364 ft)