bobspirko.ca | Home | Canada Trips | US Trips | Hiking | Snowshoeing | MAP | ABOUT

Wilson Pimple
(aka Potato Knoll, The Knoll)
Red Rock Conservation Area, Nevada
April 23, 2015
When Dinah and I set off to hike up Wilson Pimple in Red Rocks, I had no intention of posting it on my website. Against a backdrop of peaks towering hundreds of metres above it – for instance, Mount Wilson – the knoll seemed utterly insignificant. But two things changed my mind. First, we admired the plateau-like summit with its pleasing mix of cactus and bushes entangled in red and orange sandstone boulders. And second, Wilson Pimple bears a metal summit register, an unusual honour for a little hill.
Wilson Pimple is conveniently near popular Oak Creek Canyon. Three trails lead to the canyon; we used the southernmost one which runs directly to Wilson Pimple. After parking at the trailhead on Blue Diamond Road, we hiked up the broad trail.
The trail runs over a pass on the west side of Wilson Pimple and continues to Oak Creek Canyon. On the pass, however, a side trail goes up the Pimple. The trail fades on the summit plateau, but various pathways meander through the rocks and bushes to the summit. Given the modicum of energy it took to reach the top, the views were more than adequate. Despite its name, Wilson Pimple should never be thought of a desert blemish.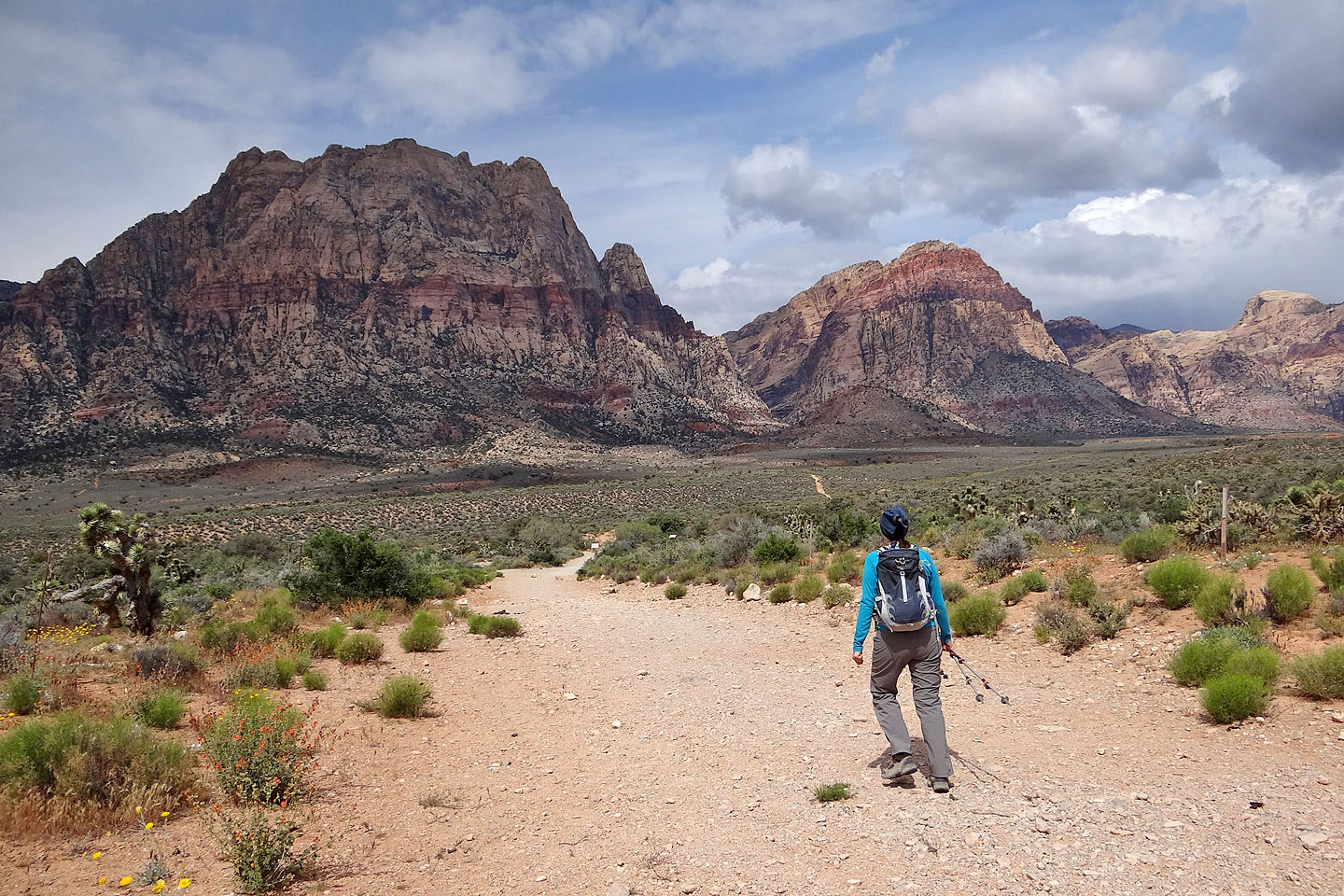 Starting down Oak Creek trail, Wilson Pimple (the bump above Dinah) is dwarfed by Mount Wilson and Rainbow Mountain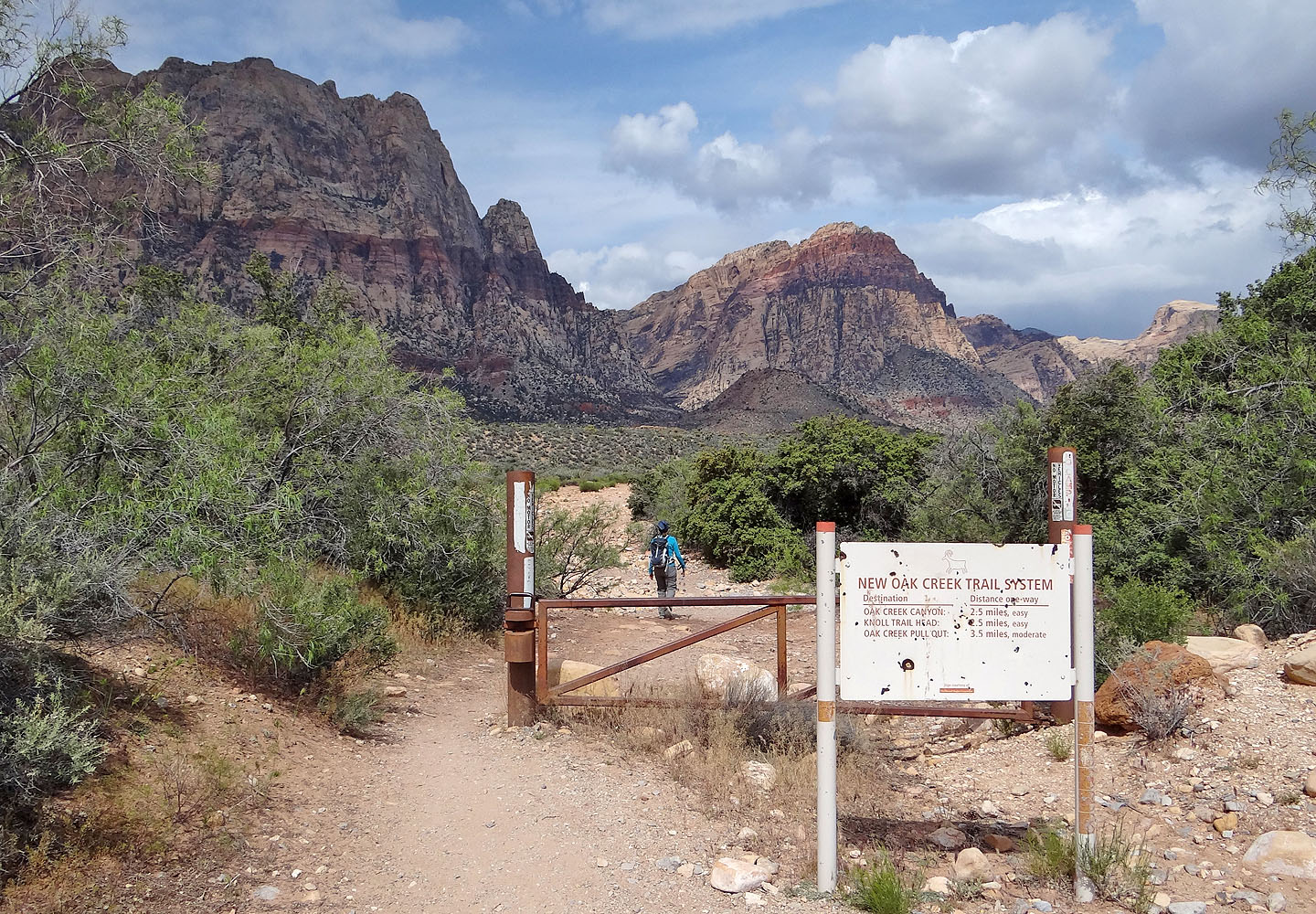 We passed through a gate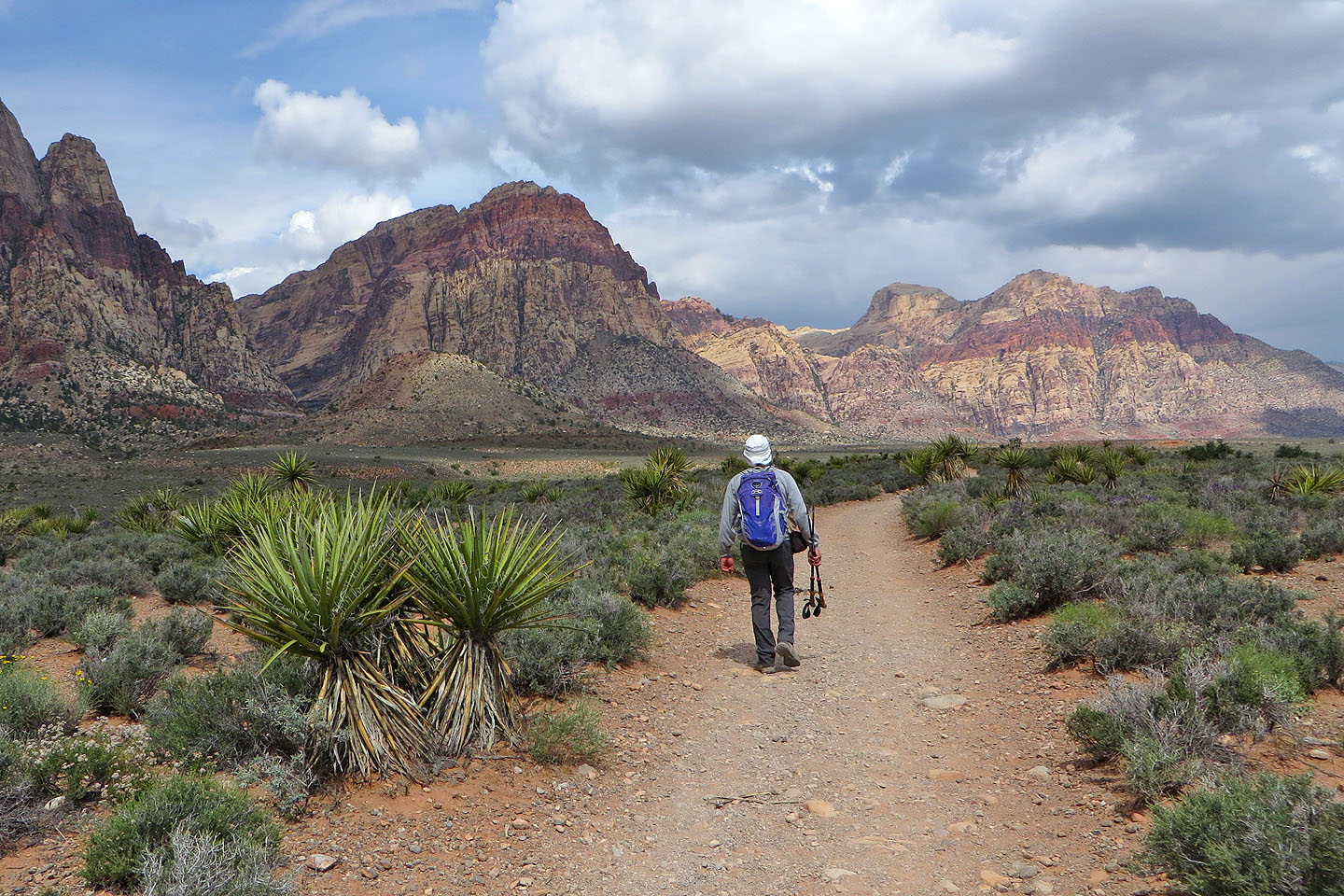 The trail is lined with desert vegetation, including yuccas in the foreground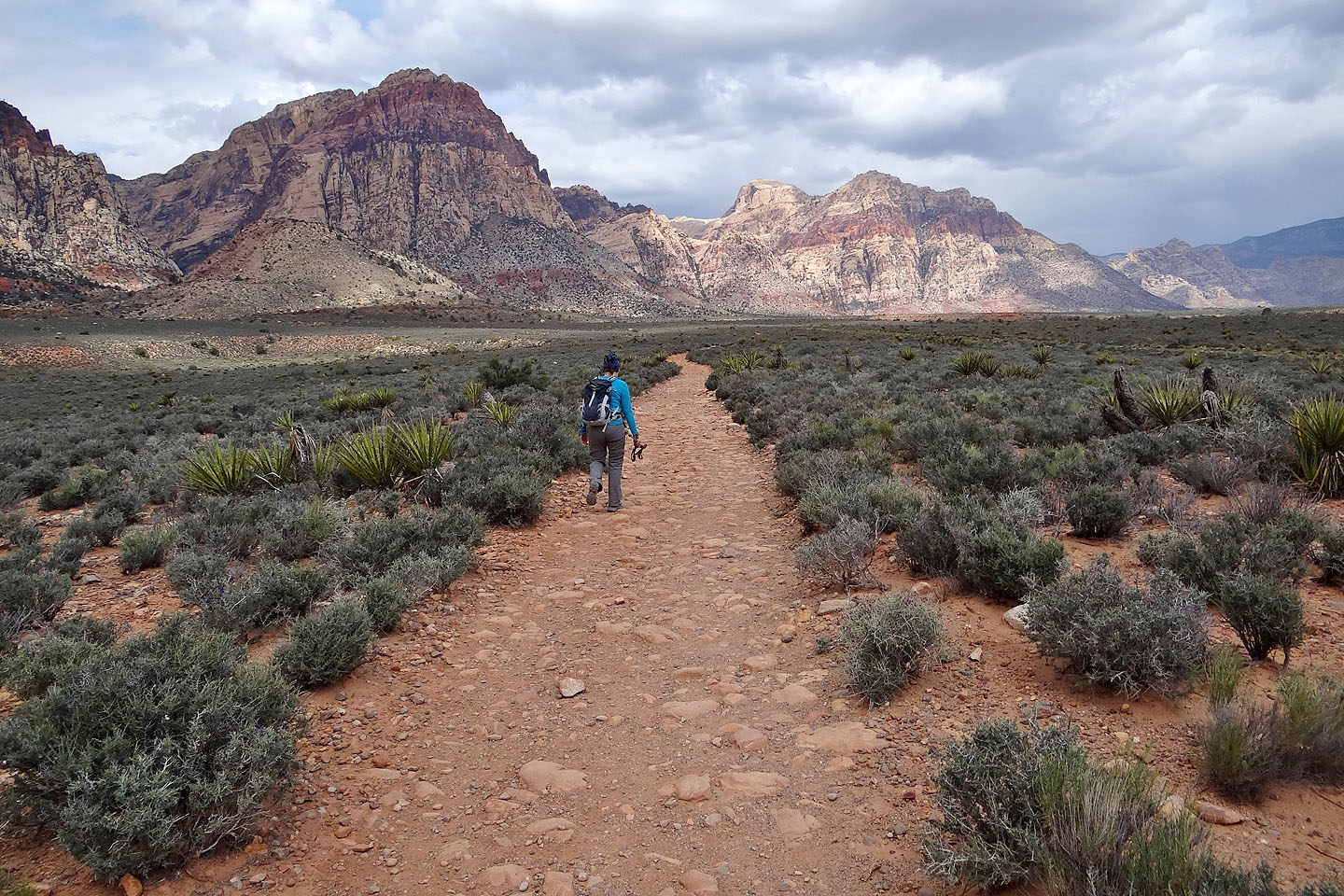 The trail cuts a broad swath through the desert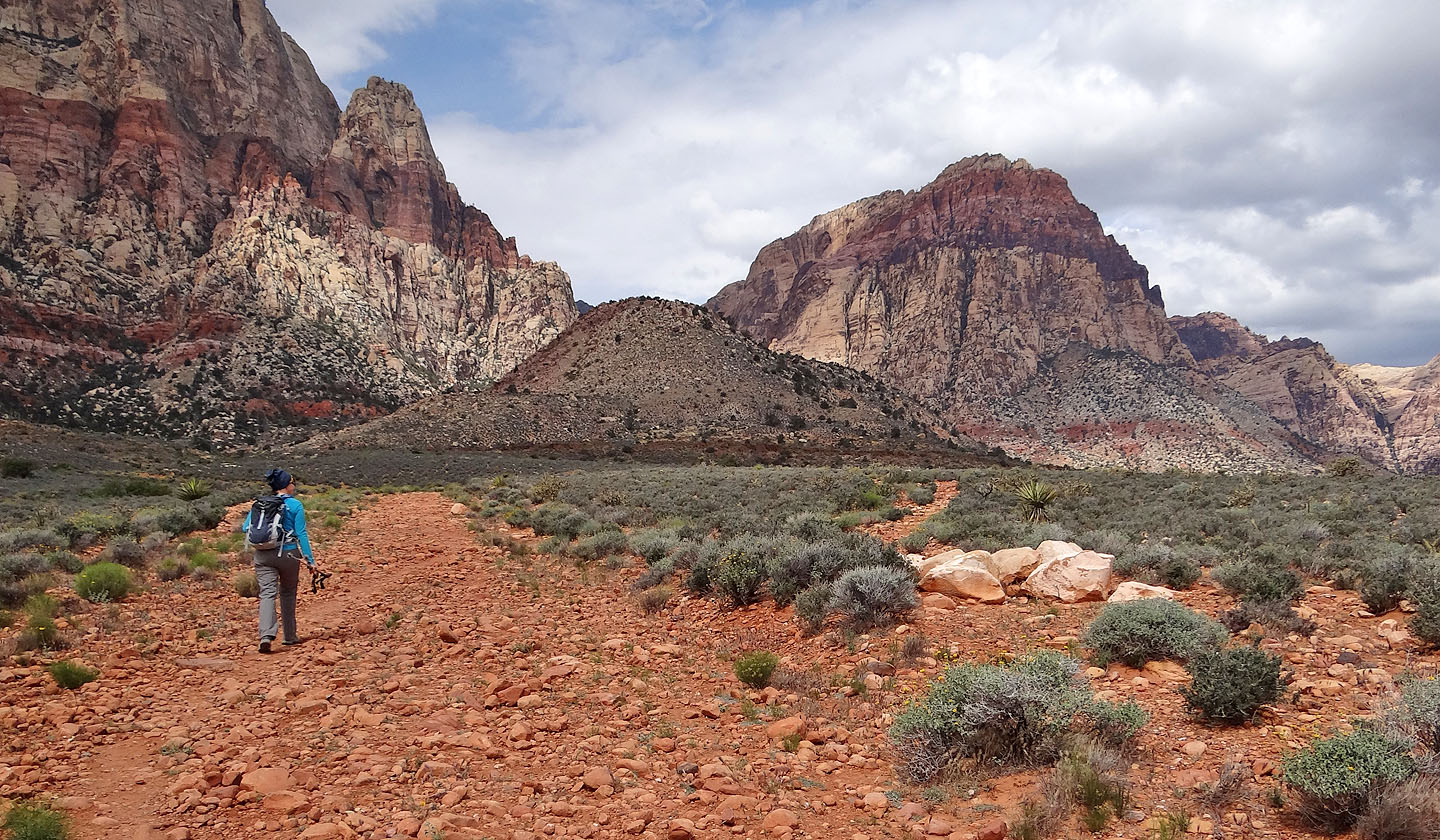 The trail turns left before reaching Wilson Pimple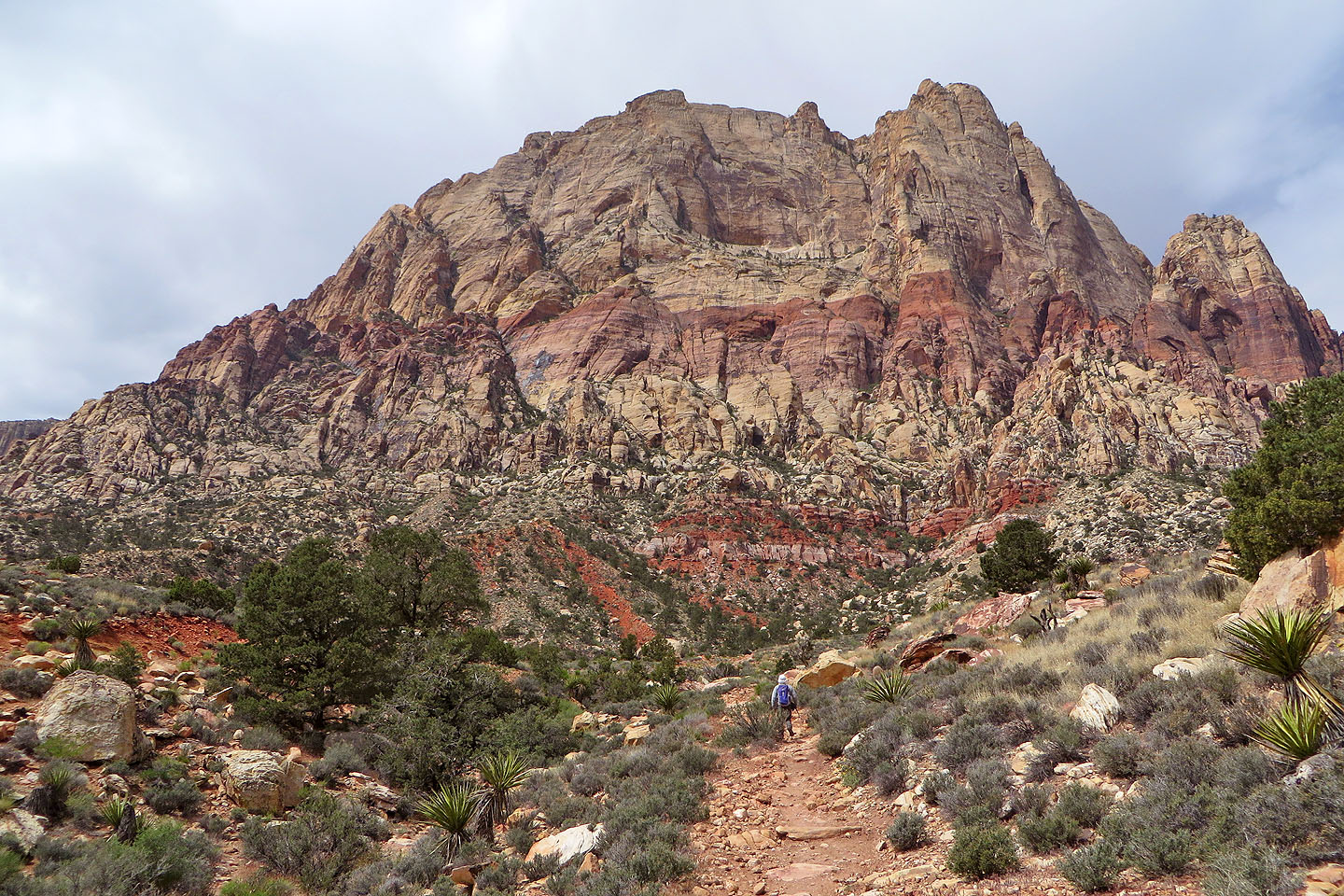 Mount Wilson fills the view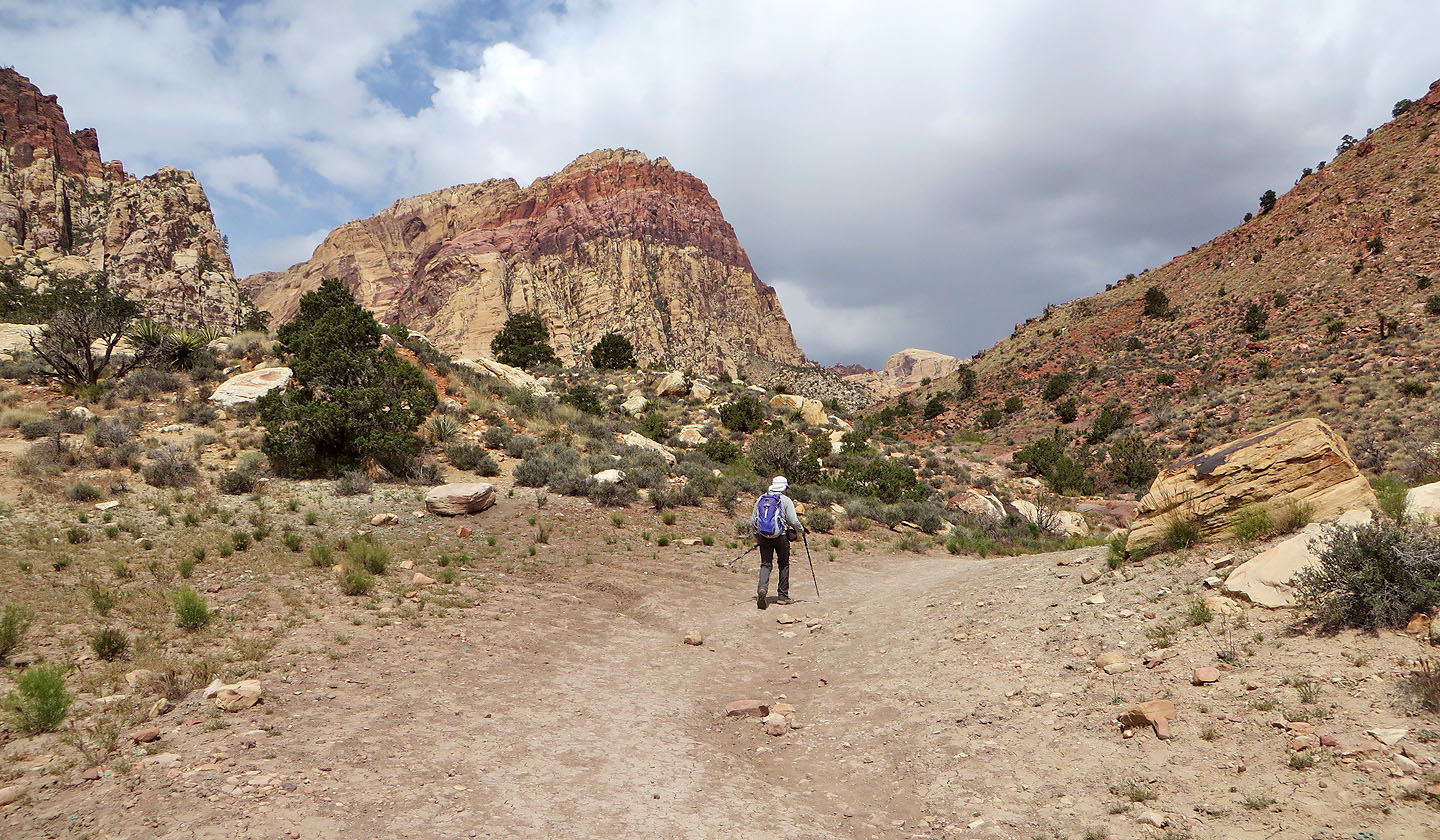 Following the main trail over the pass west of Wilson Pimple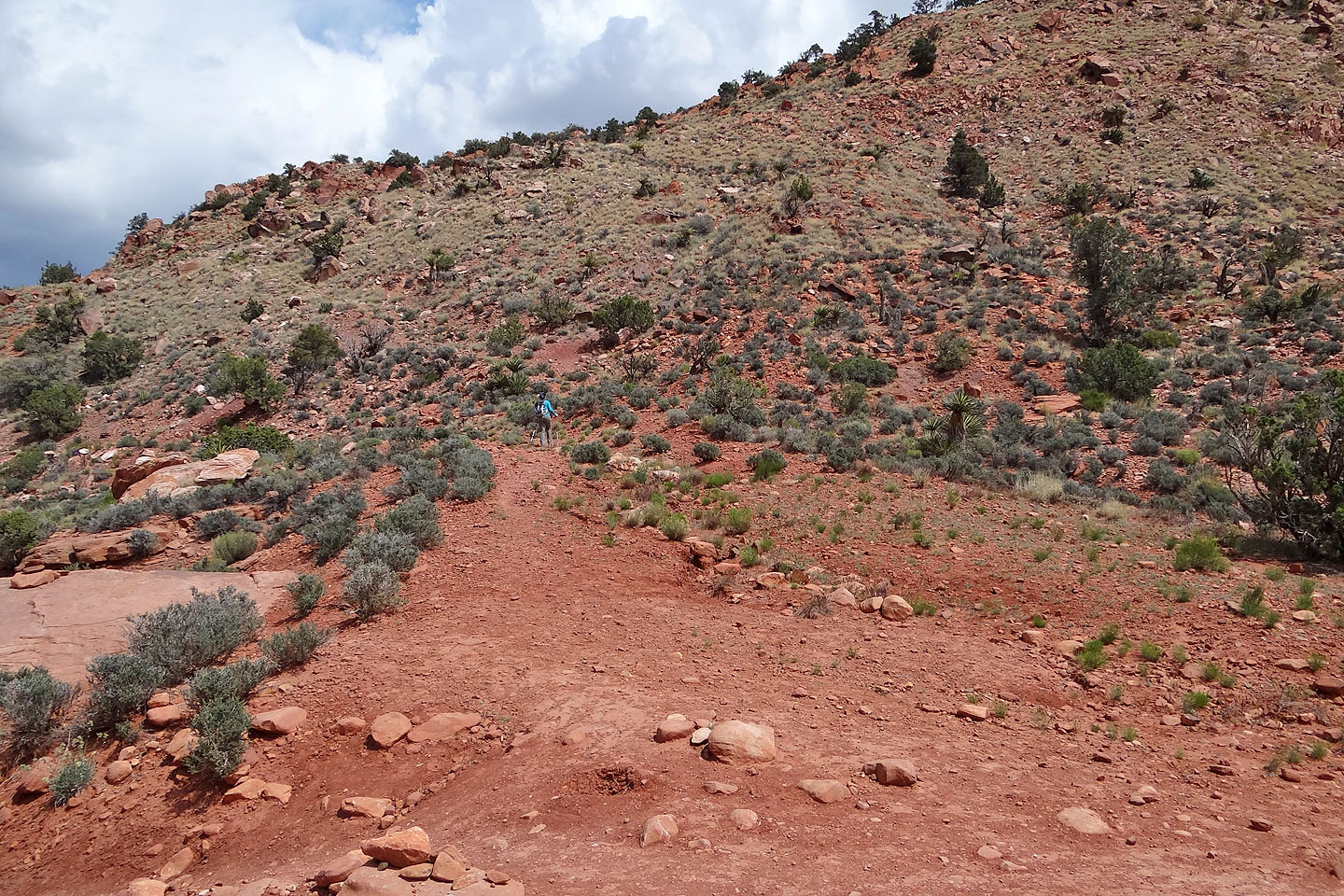 Dinah starts up the side trail going up the Pimple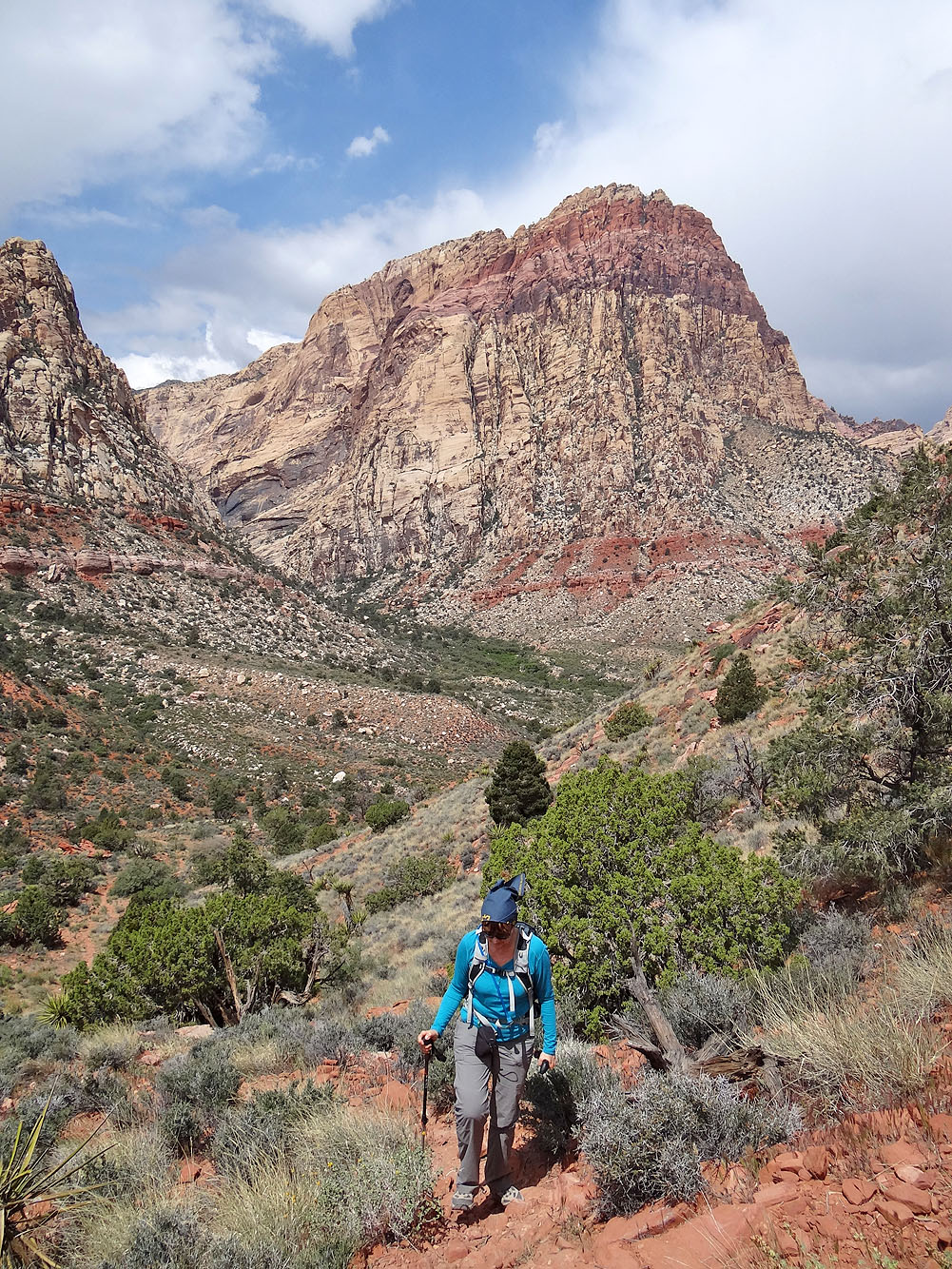 As we climbed we have a good view of Rainbow Mountain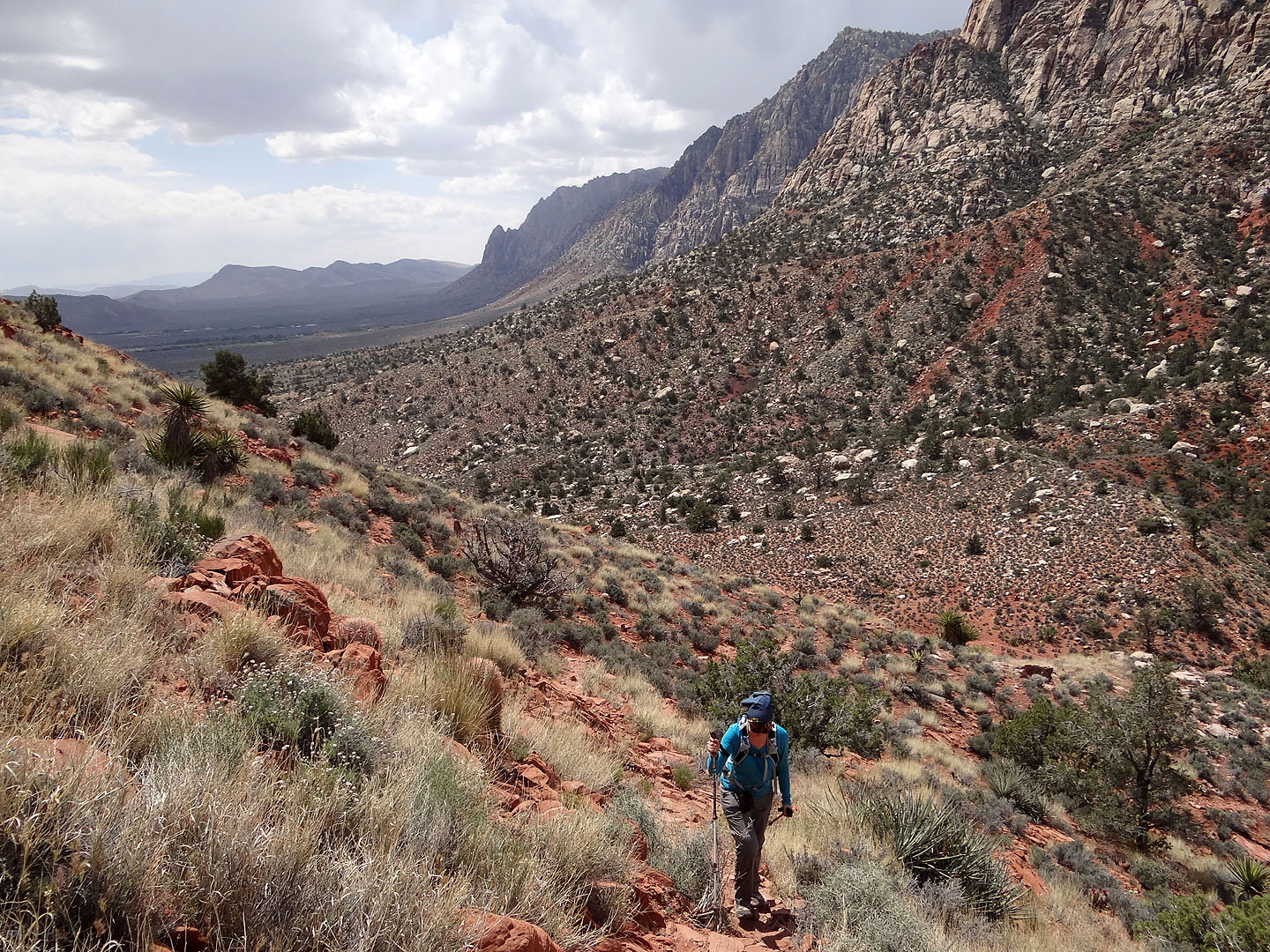 Looking south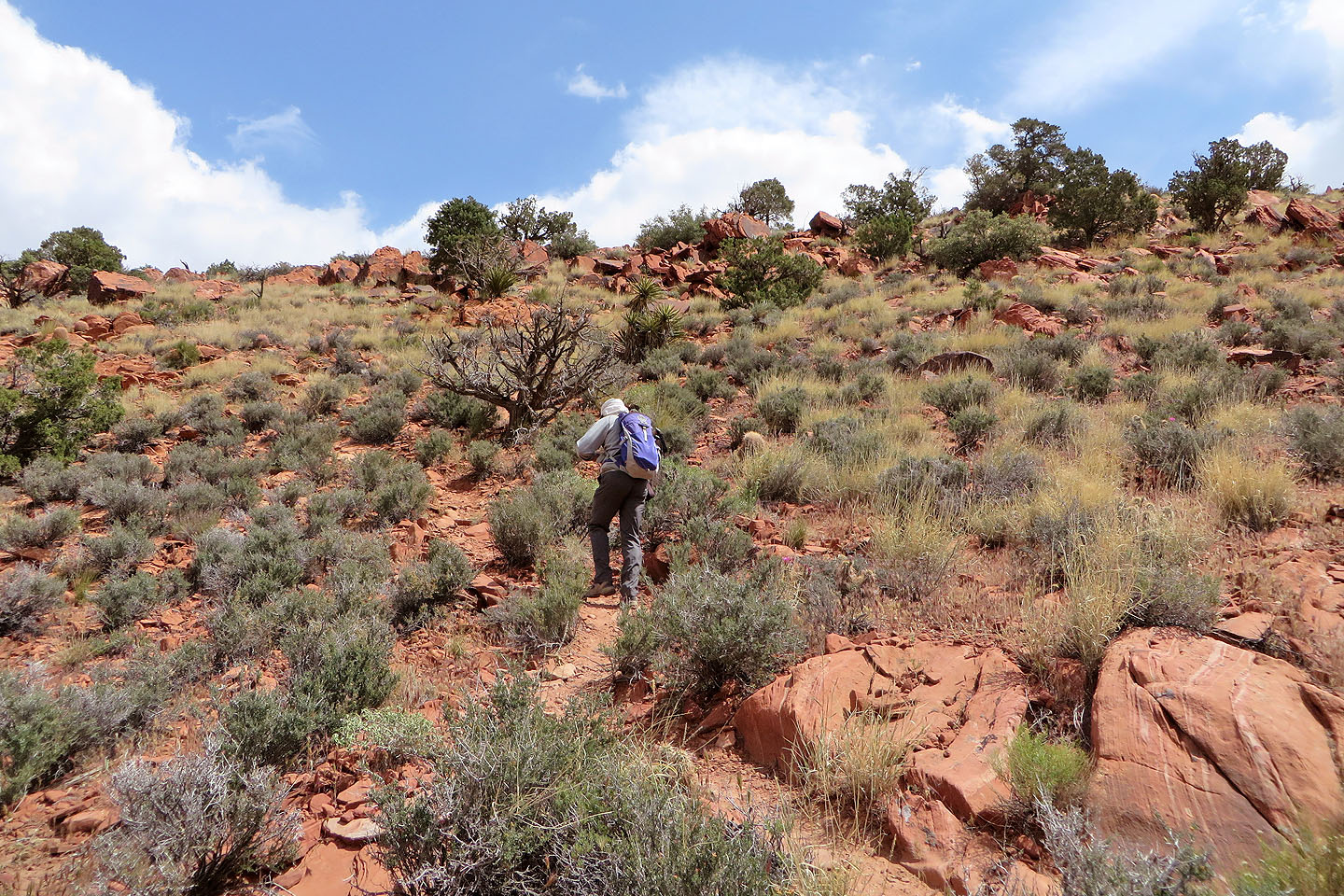 The trail tops out on the plateau ahead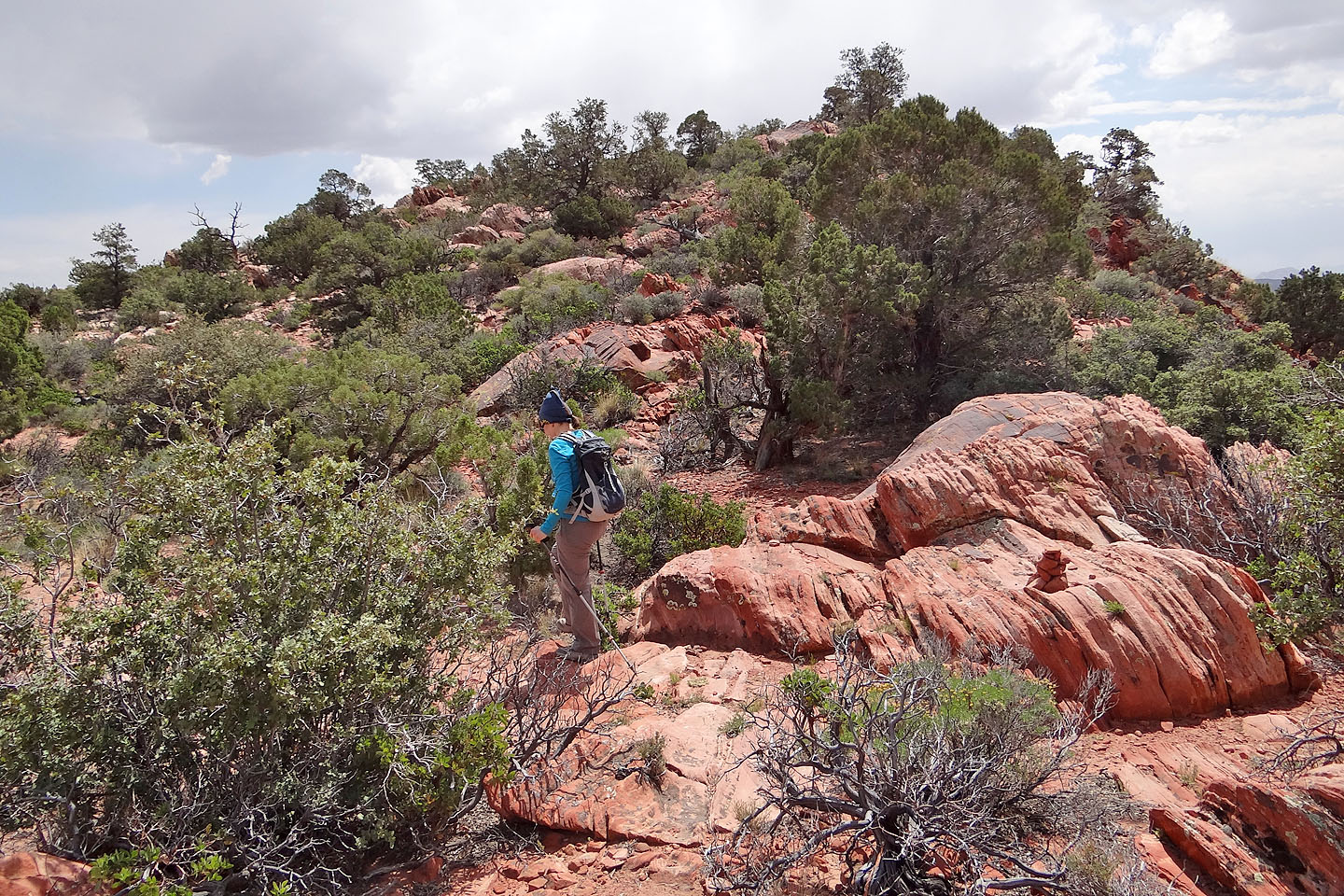 On the plateau heading to the summit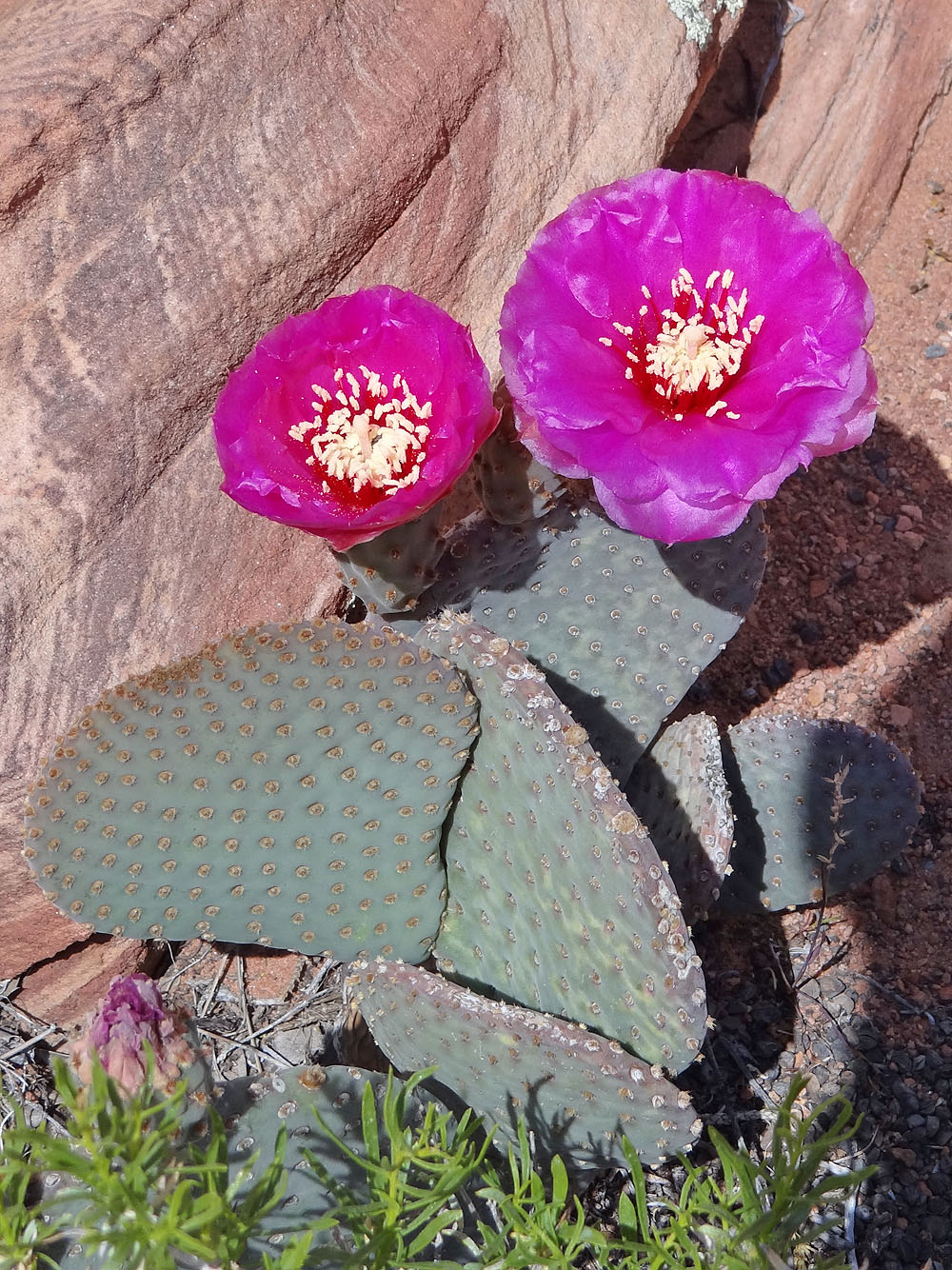 Beavertail cactus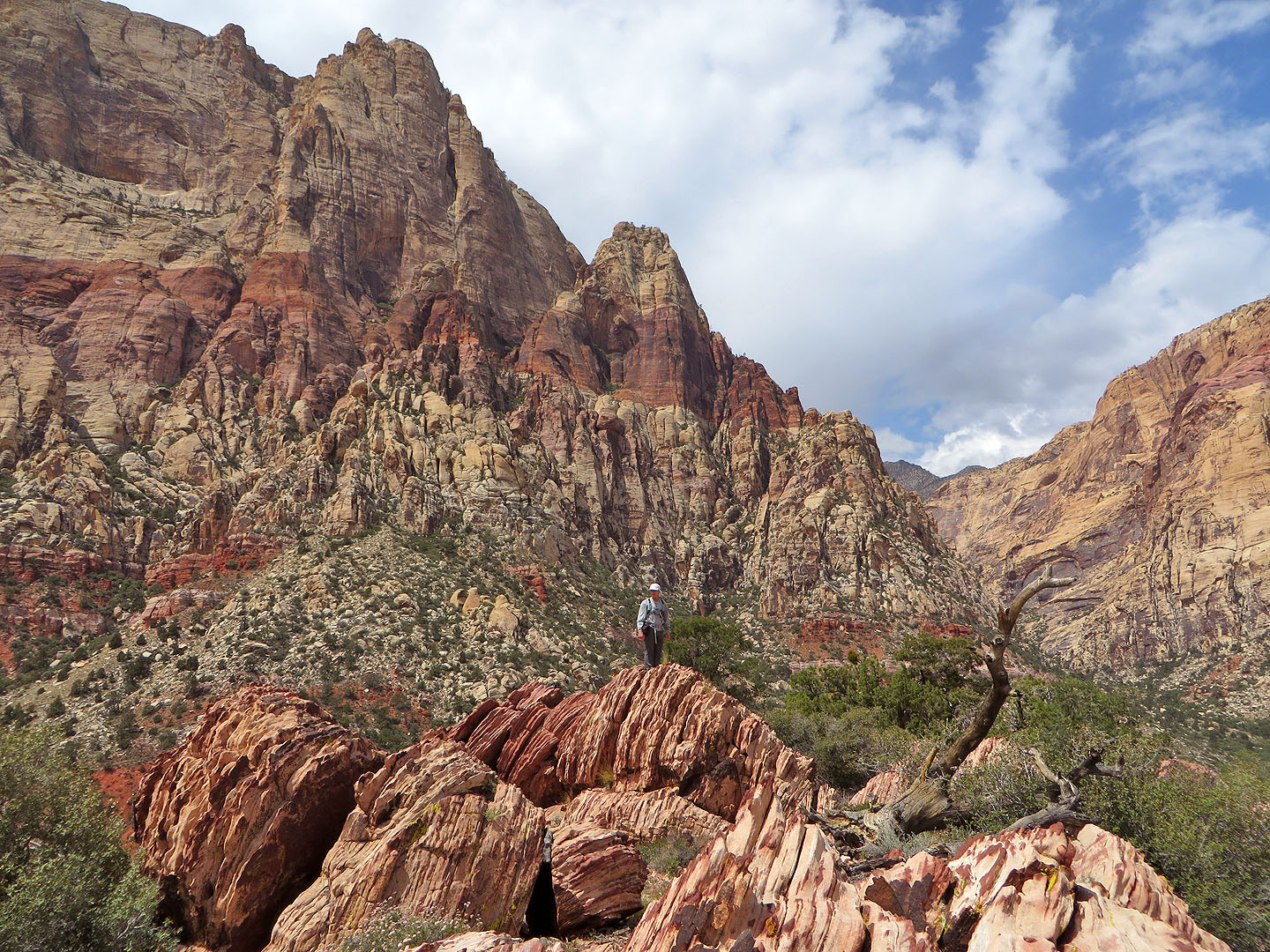 On the summit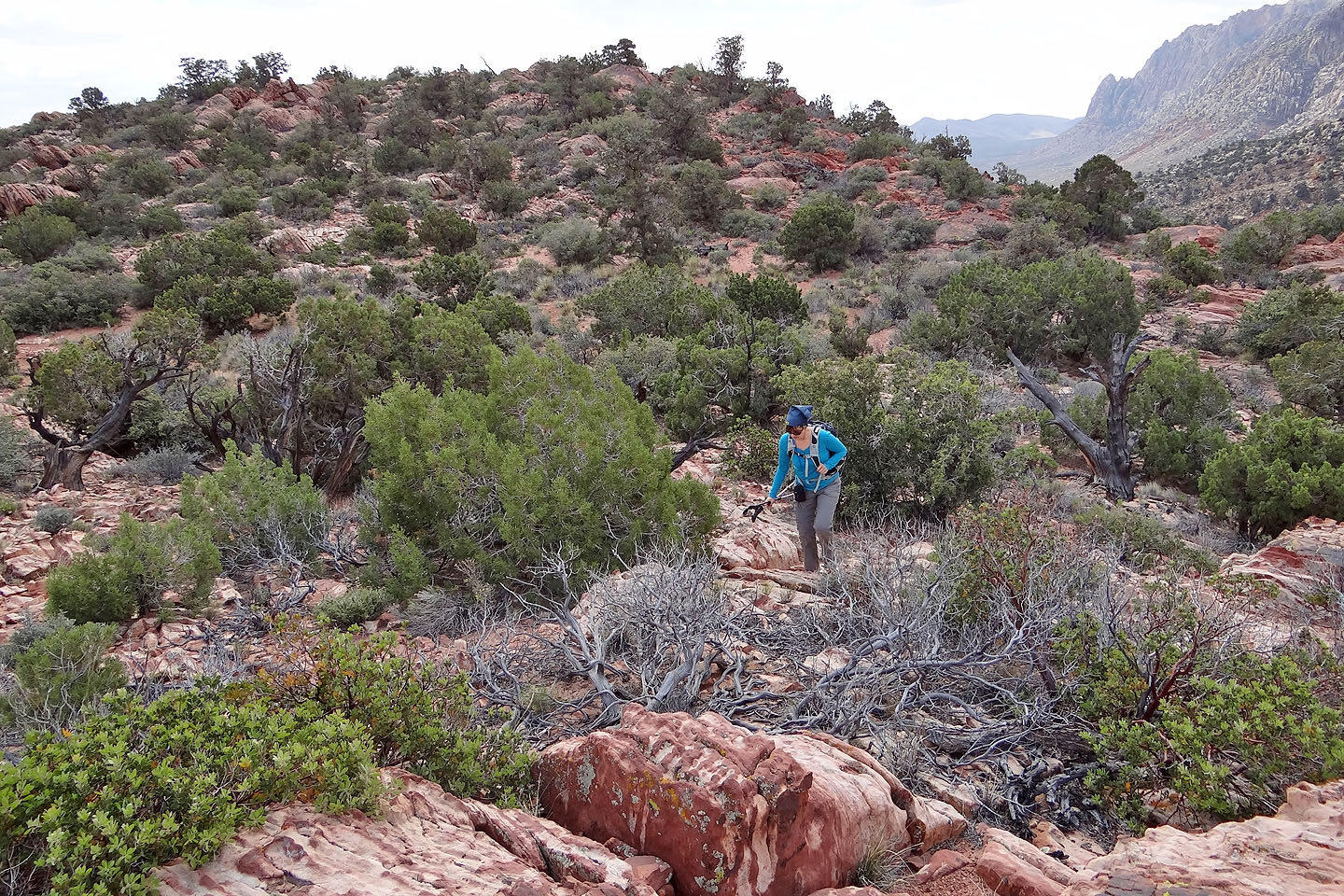 Looking back at the summit from the north end of the summit plateau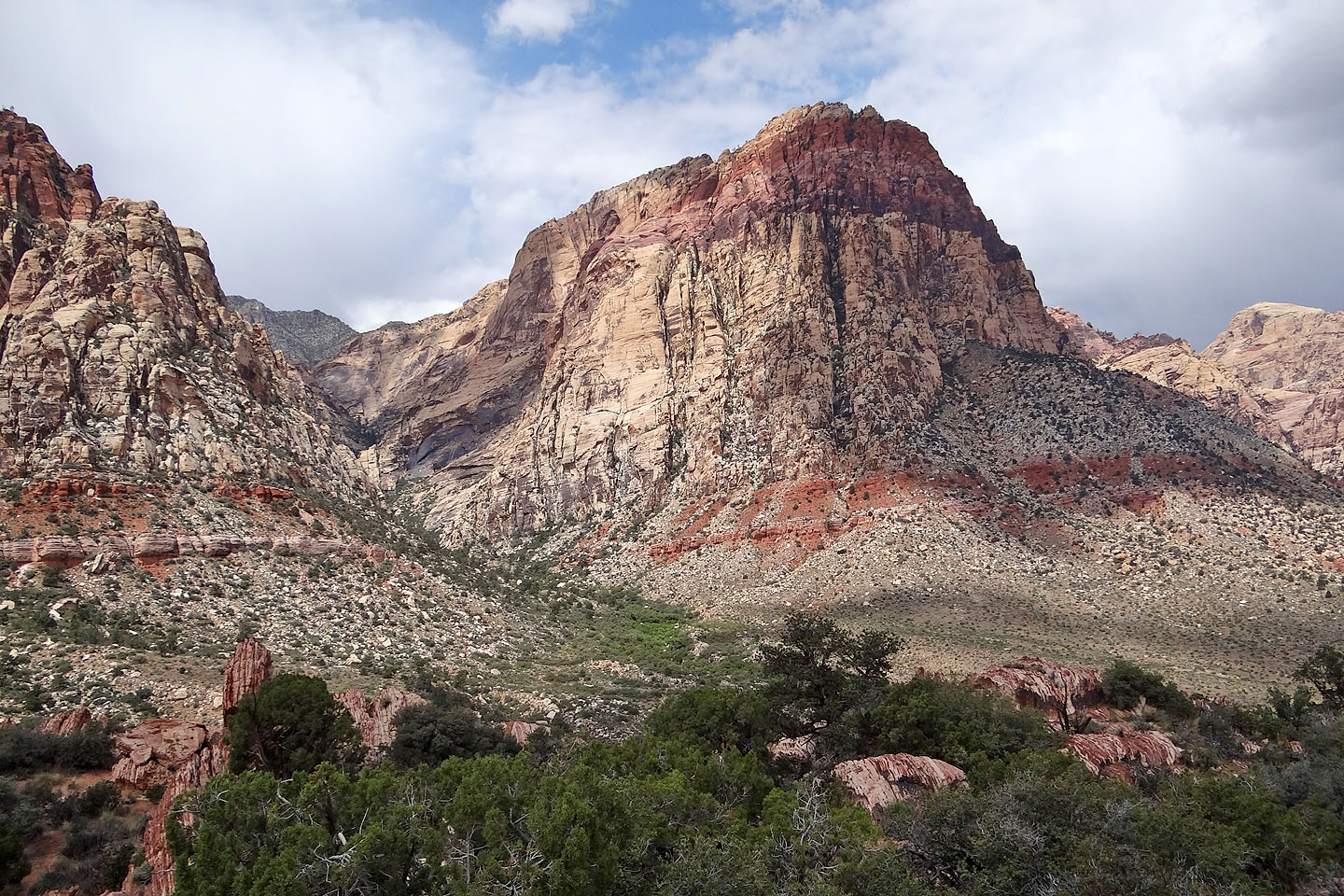 Rainbow Mountain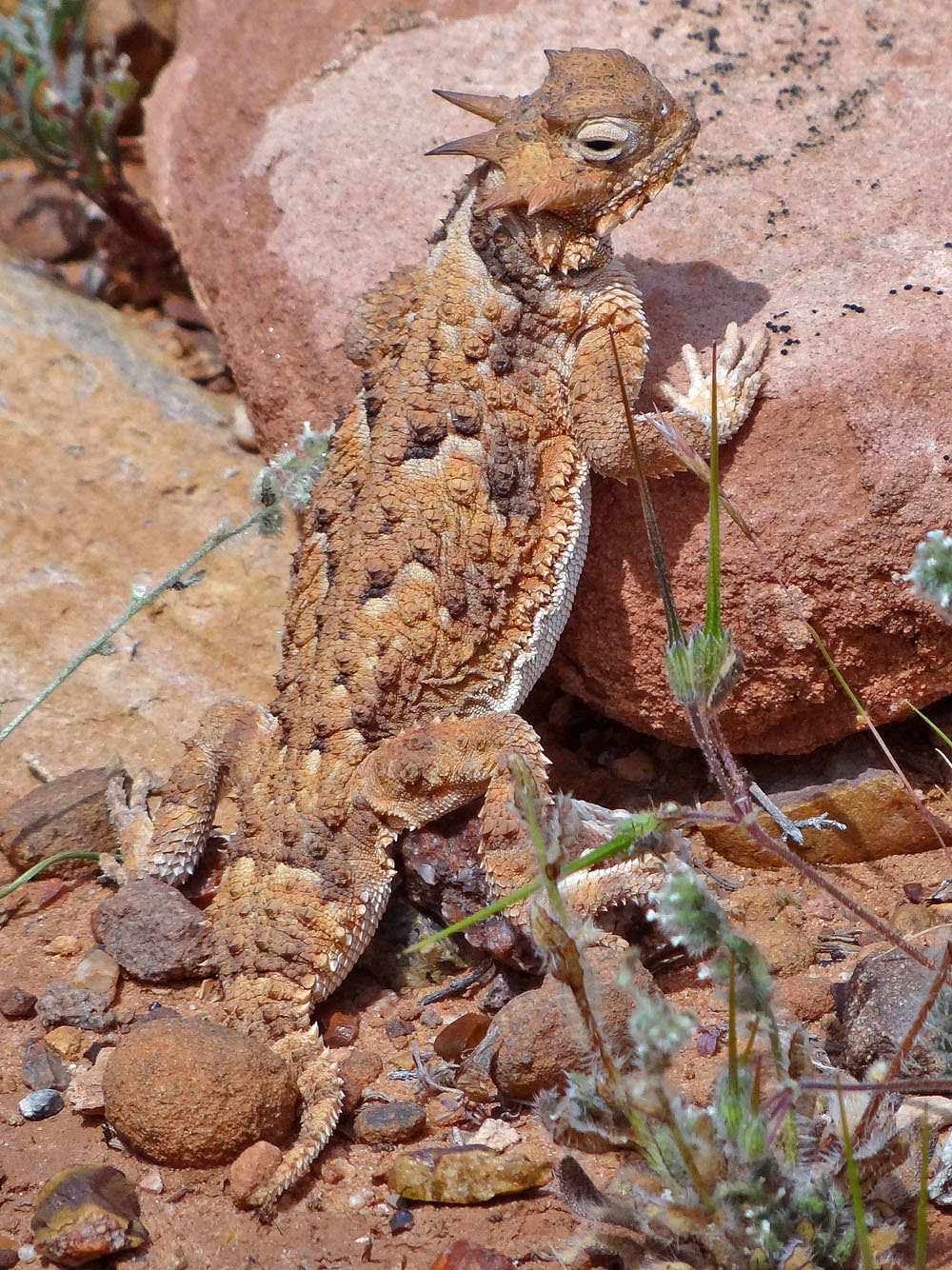 Horned lizard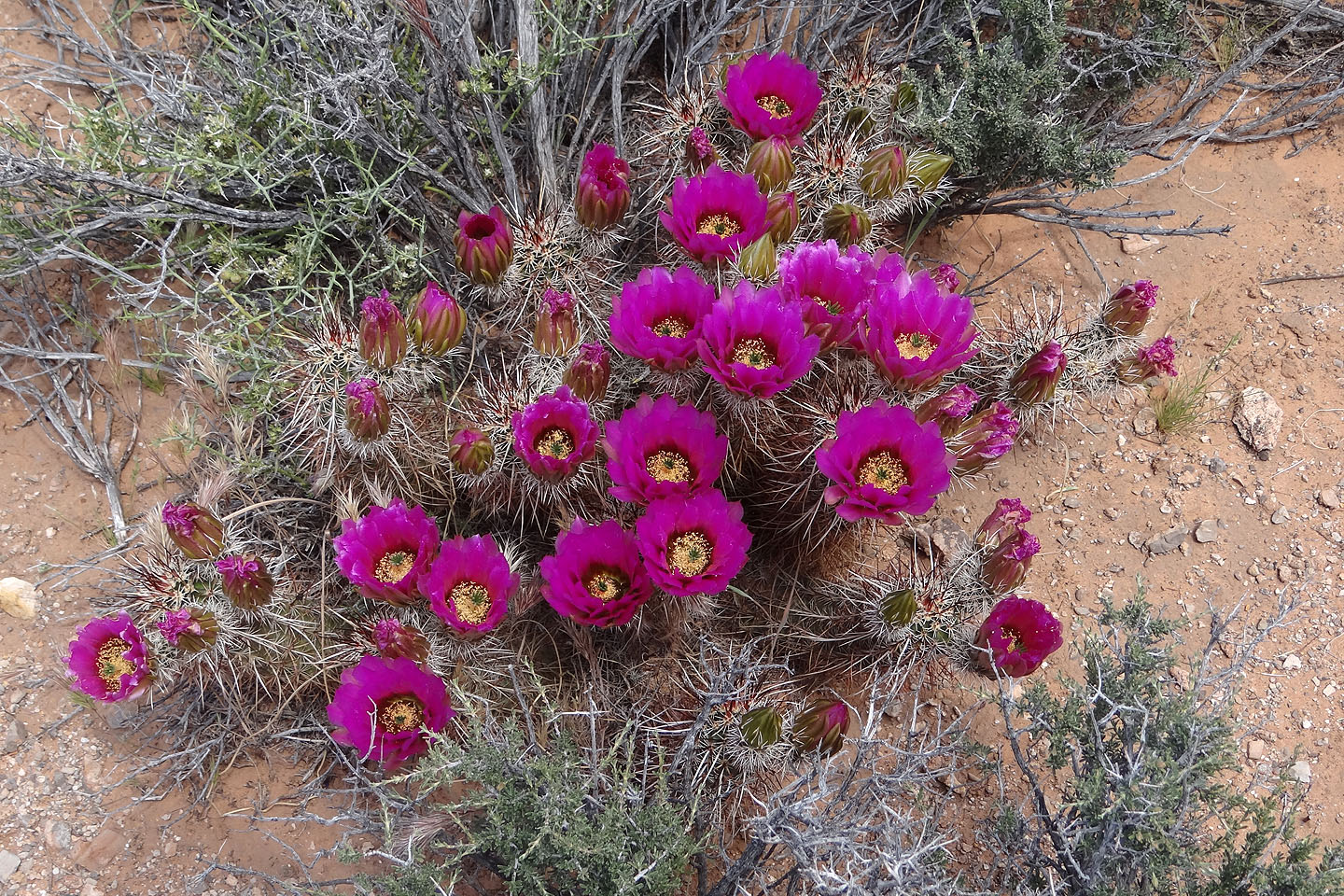 Hedgehog cactus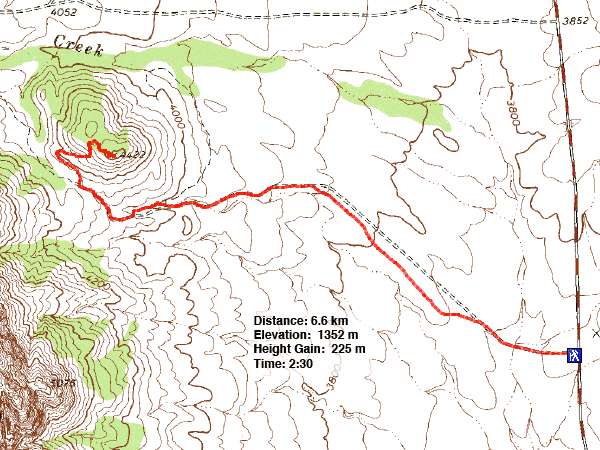 Blue Diamond Topo (4.1 mi, 4436 ft, 738 ft)