bobspirko.ca | Home | Canada Trips | US Trips | Hiking | Snowshoeing | MAP | About
White Owl Hill
via White Owl Canyon
Lake Mead NRA, Nevada
April 12, 2016
Distance: 8.0 km (5.0 mi)
Cumulative Elevation Gain: 390 m (1280 ft)
I don't know what the chances are of seeing an owl in White Owl Canyon, but Shin, Dinah and I were curious enough to try it. The narrow canyon offers a sheltered area for barn owls near Lake Mead. In and of itself, it's a short trip, so we extended it to include a nearby high point that I called "White Owl Hill."
The route to the canyon is well documented on birdandhike.com and only takes minutes to reach. We moved through the canyon with as much stealth as we could muster and craned our necks at the ledges high up the towering walls, but spotted no owls. We passed through the canyon and walked through two huge culverts, before coming to a wash. After hiking a kilometre down the wash, we came to a jeep road on our right. The road climbs over the end of the ridge we wanted to ascend, but we needed only to take the road as far as the crest. The high point was a short distance away.
We traversed the ridge, walking through the usual desert scrub, to an unusually big summit cairn for such a small, unnamed hill. There was no summit register.
We settled down to lunch, distracted by a couple of tarantula hawks that kept buzzing past our heads. Tarantula hawks are wasps and intimidating ones at that. According to birdandhike.com, its sting isn't lethal but it produces "an immediate and excruciating pain that simply shuts down one's ability to do anything, except perhaps, to scream."
We finished our lunch without any of us writhing in pain and retraced our steps back through White Owl Canyon and back to the parking lot. Again, we saw no owls.
But our trip wasn't a complete bird-watching disappointment. We ventured down to the shore of Lake Mead where we spotted a variety of waterfowl. Among them, two birds stood out. One was a pelican and one was an egret. They weren't owls, but they were white.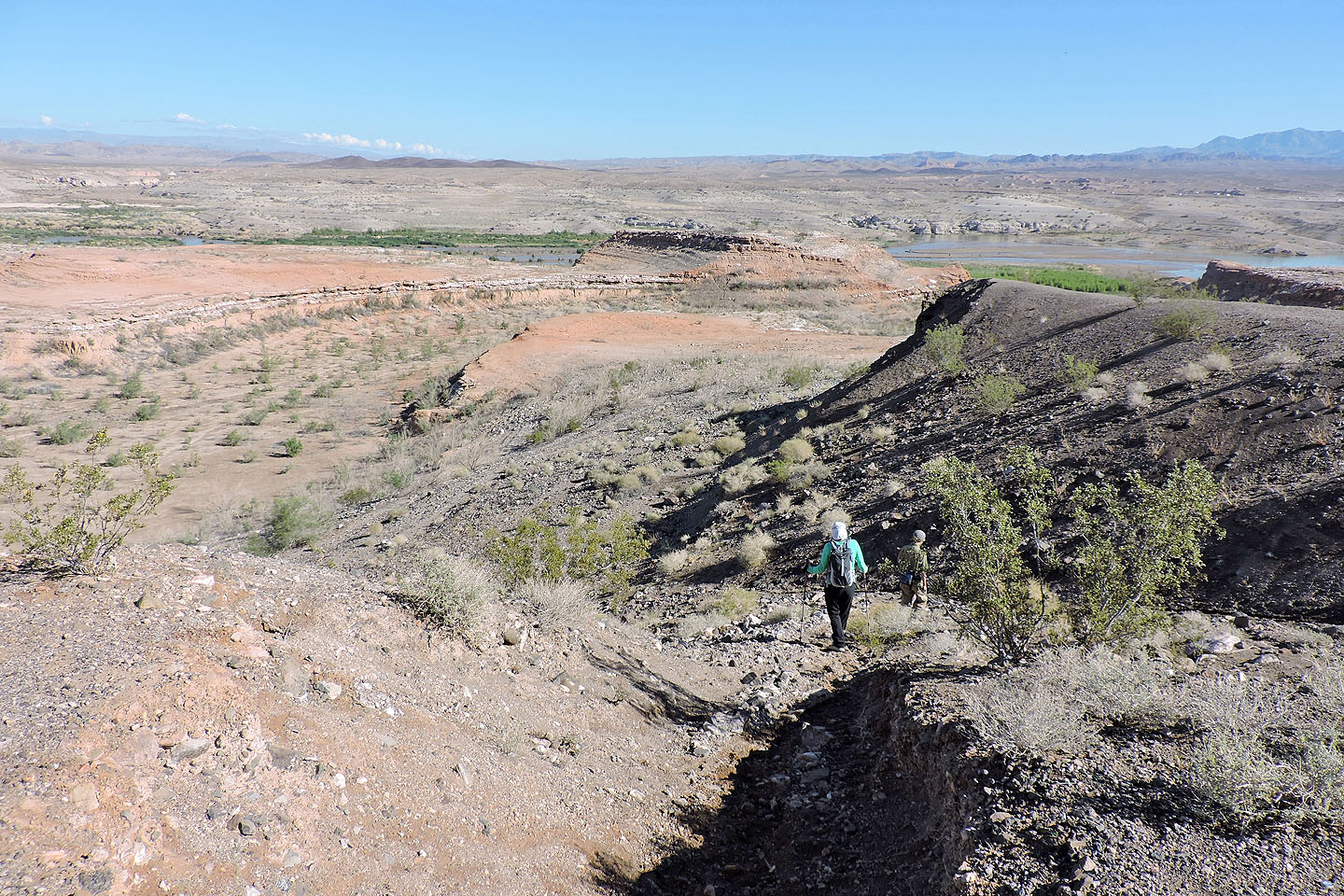 From the parking lot, we started down the trail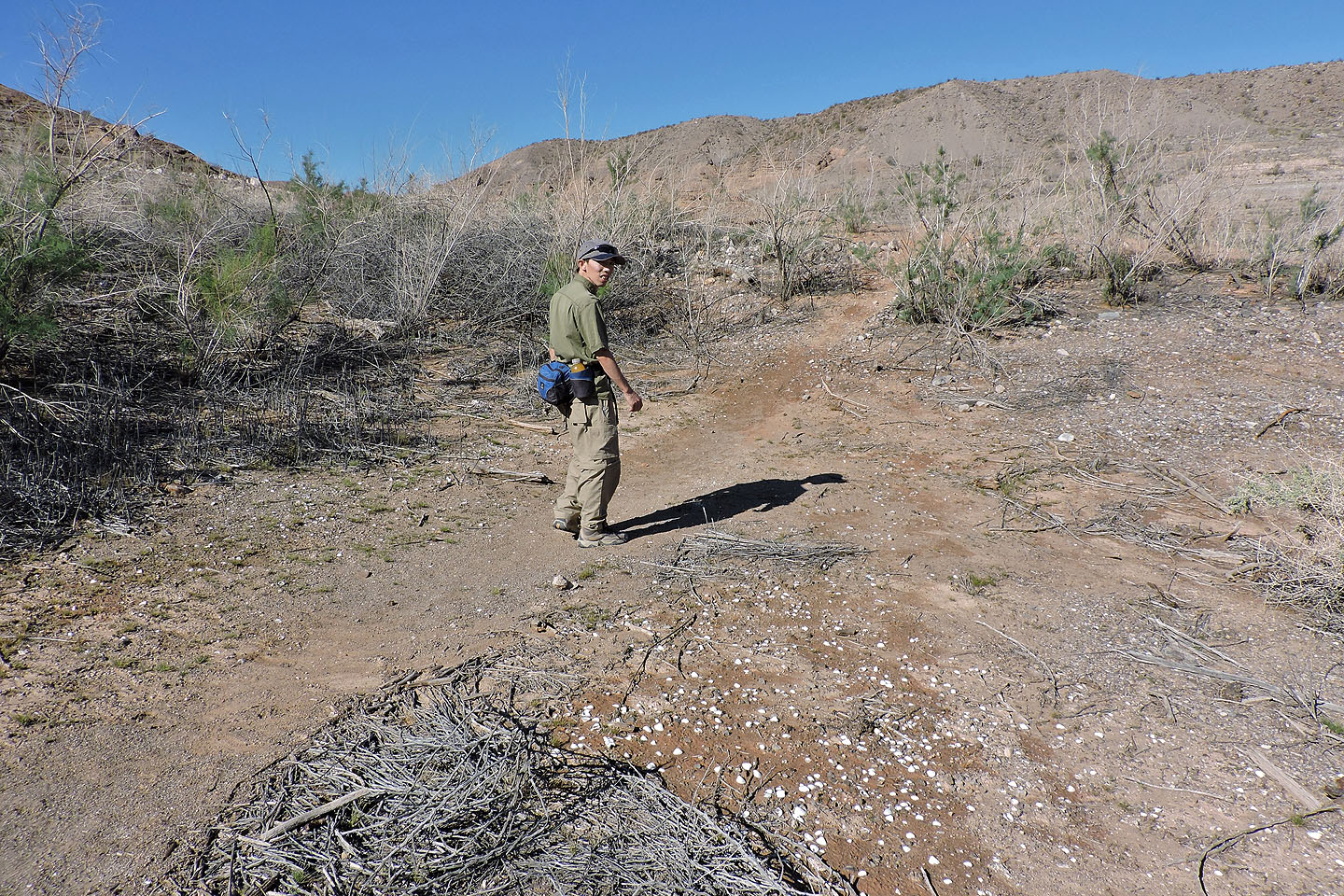 Tiny sea shells covered the ground. A long drought coupled with a growing demand for water has left the lake 40 m lower than it was 16 years ago. (Mouse over for a close-up)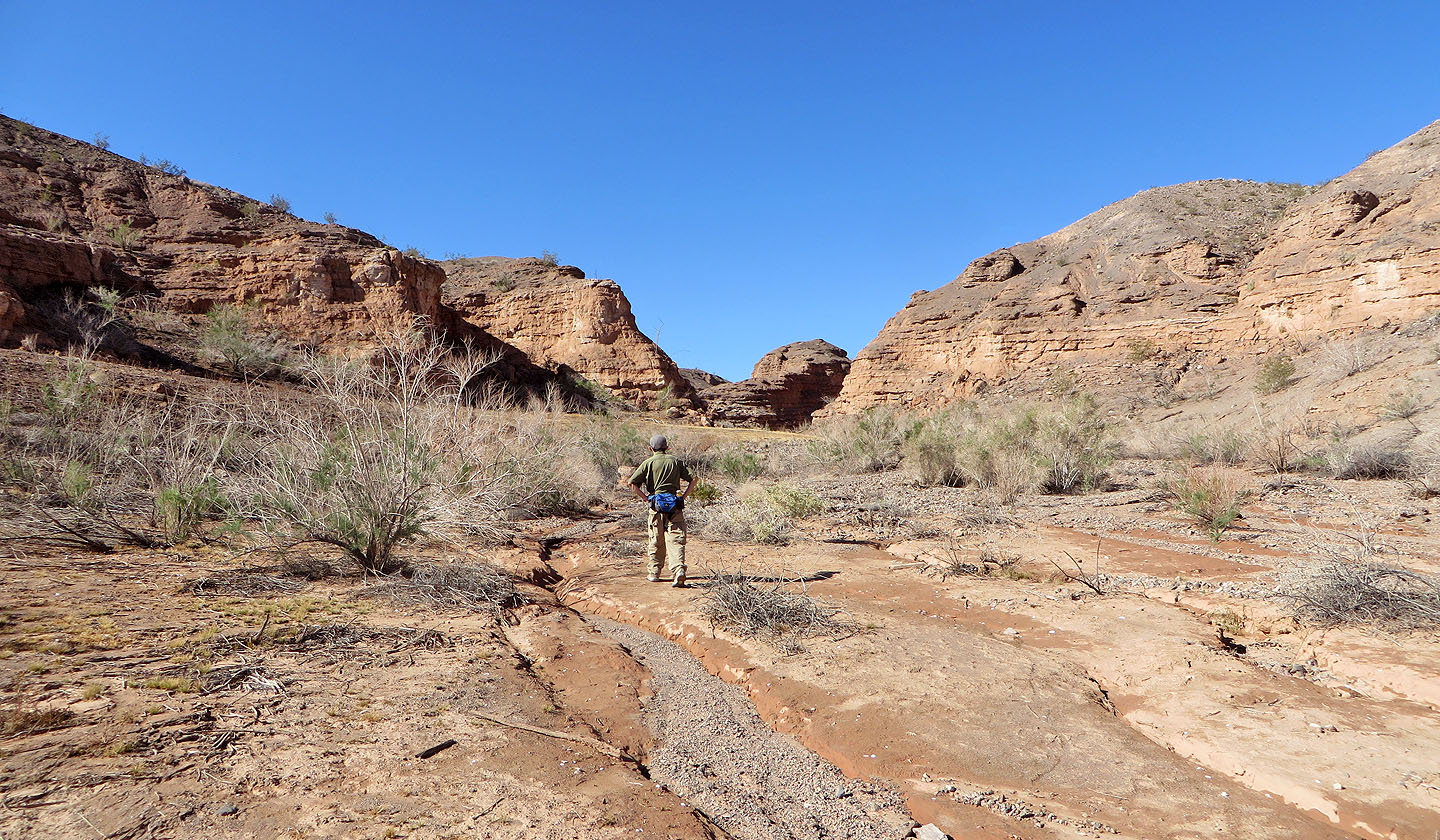 The entrance to White Owl Canyon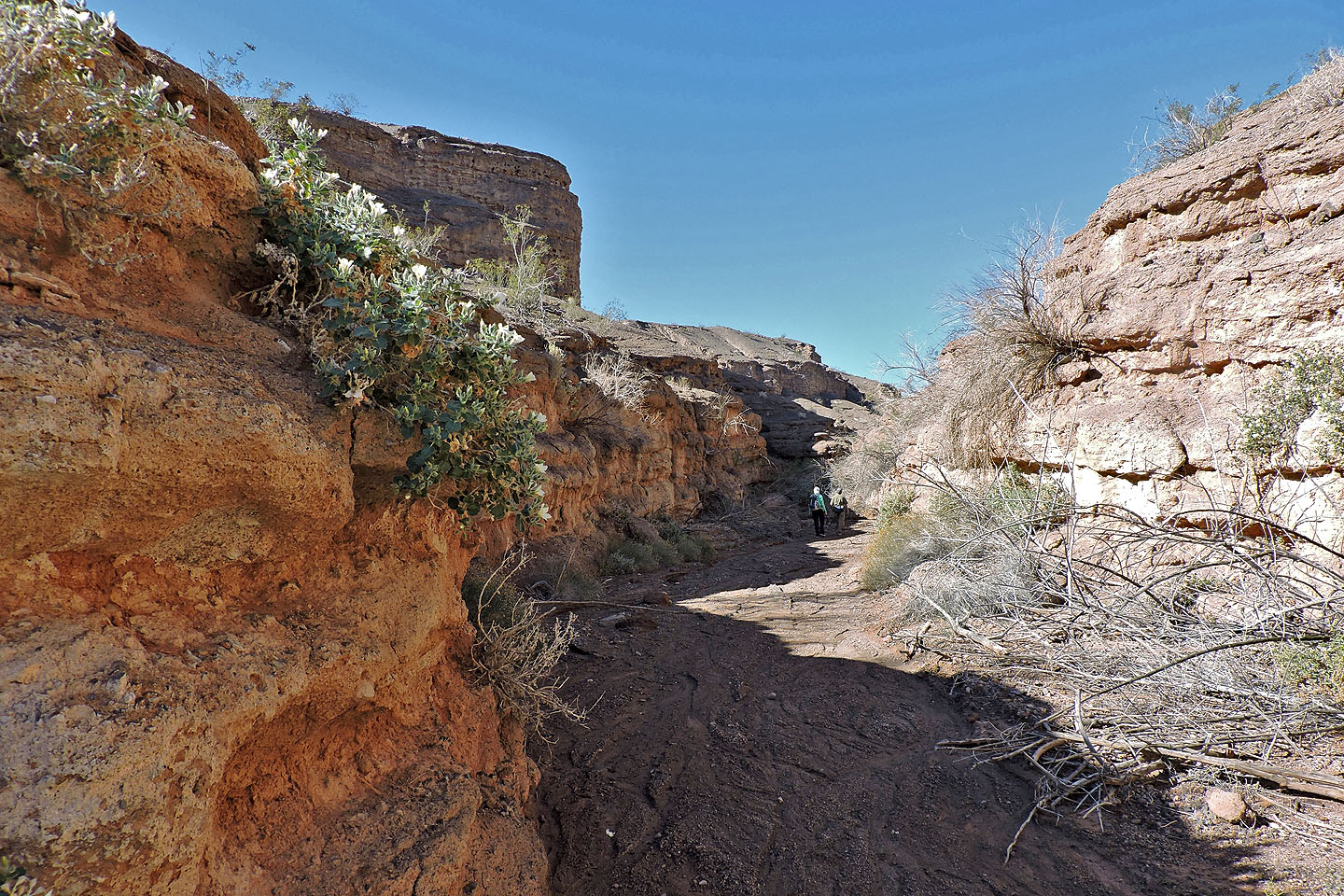 Shallow at first, the canyon will soon deepen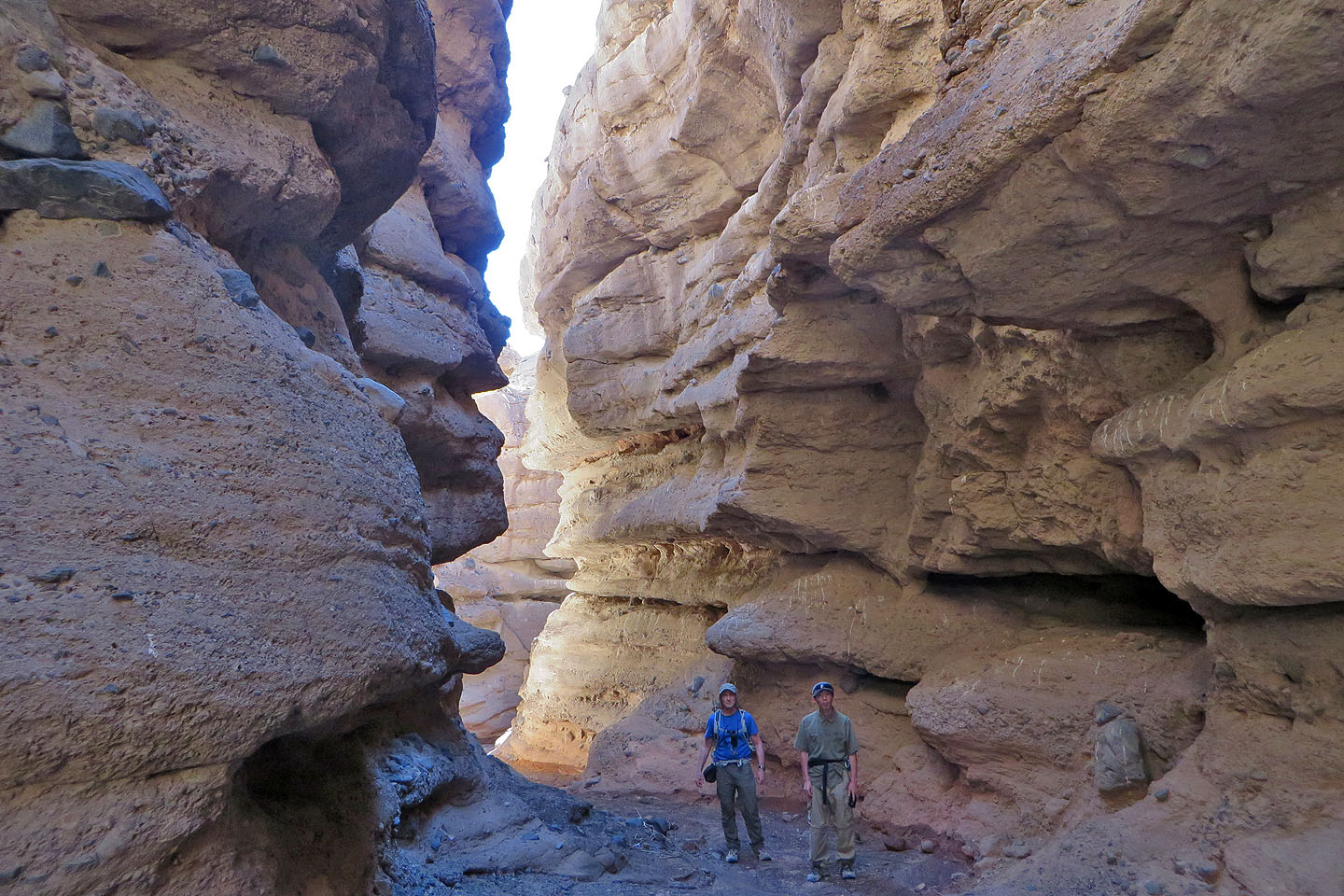 The walls now rose well above us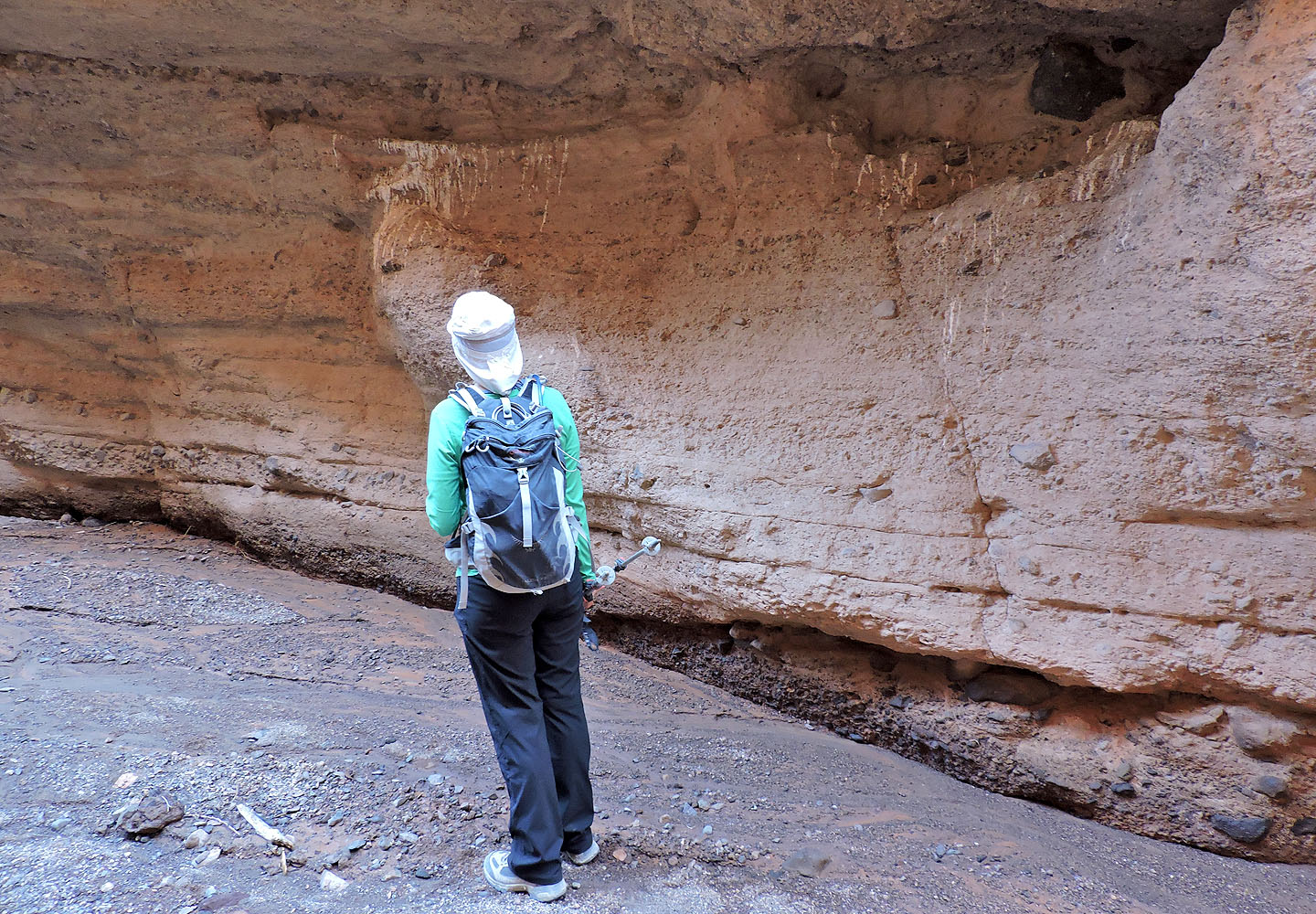 There is evidence of owls but no owls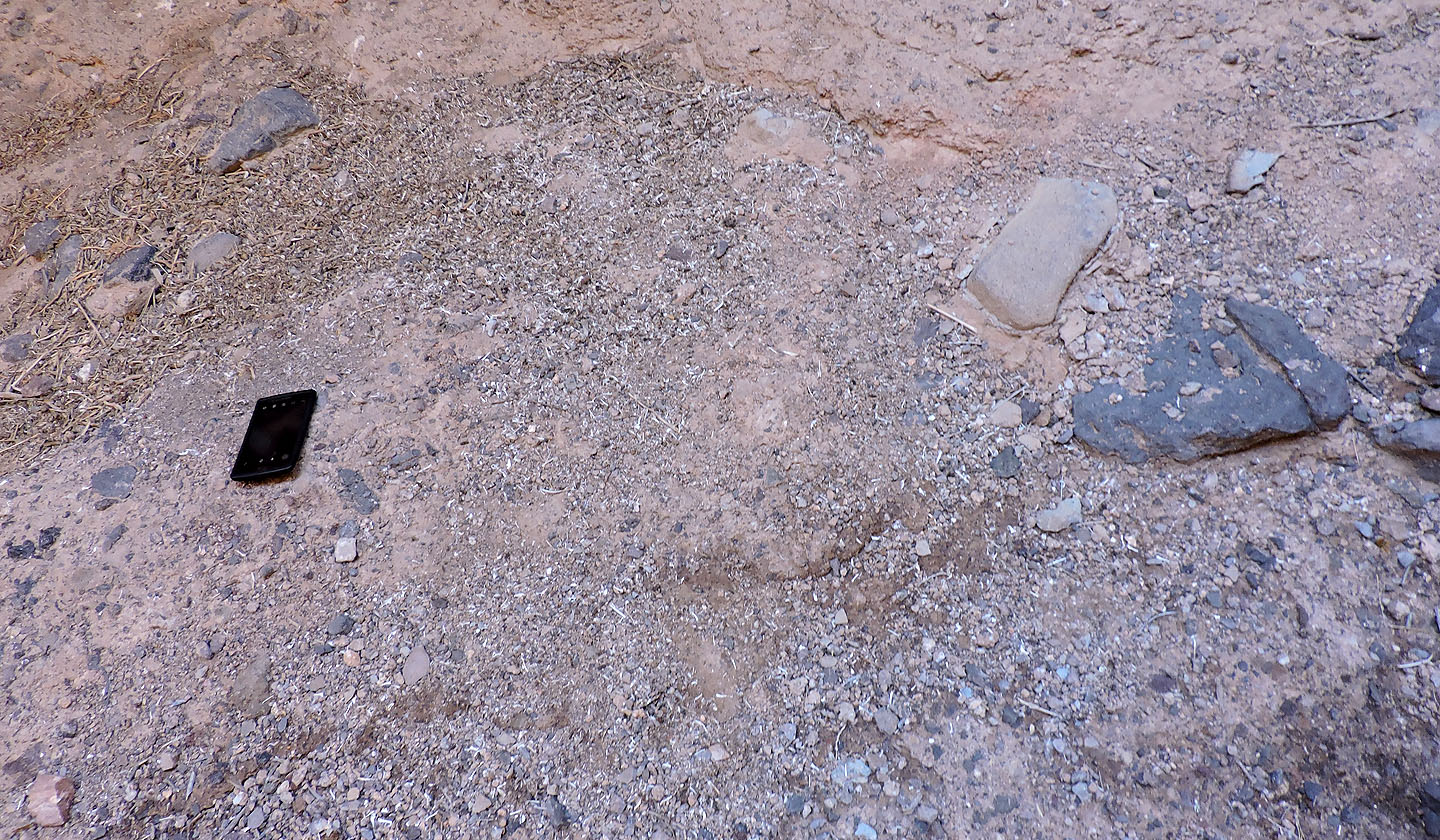 Tiny bones littered the canyon floor (mouse over)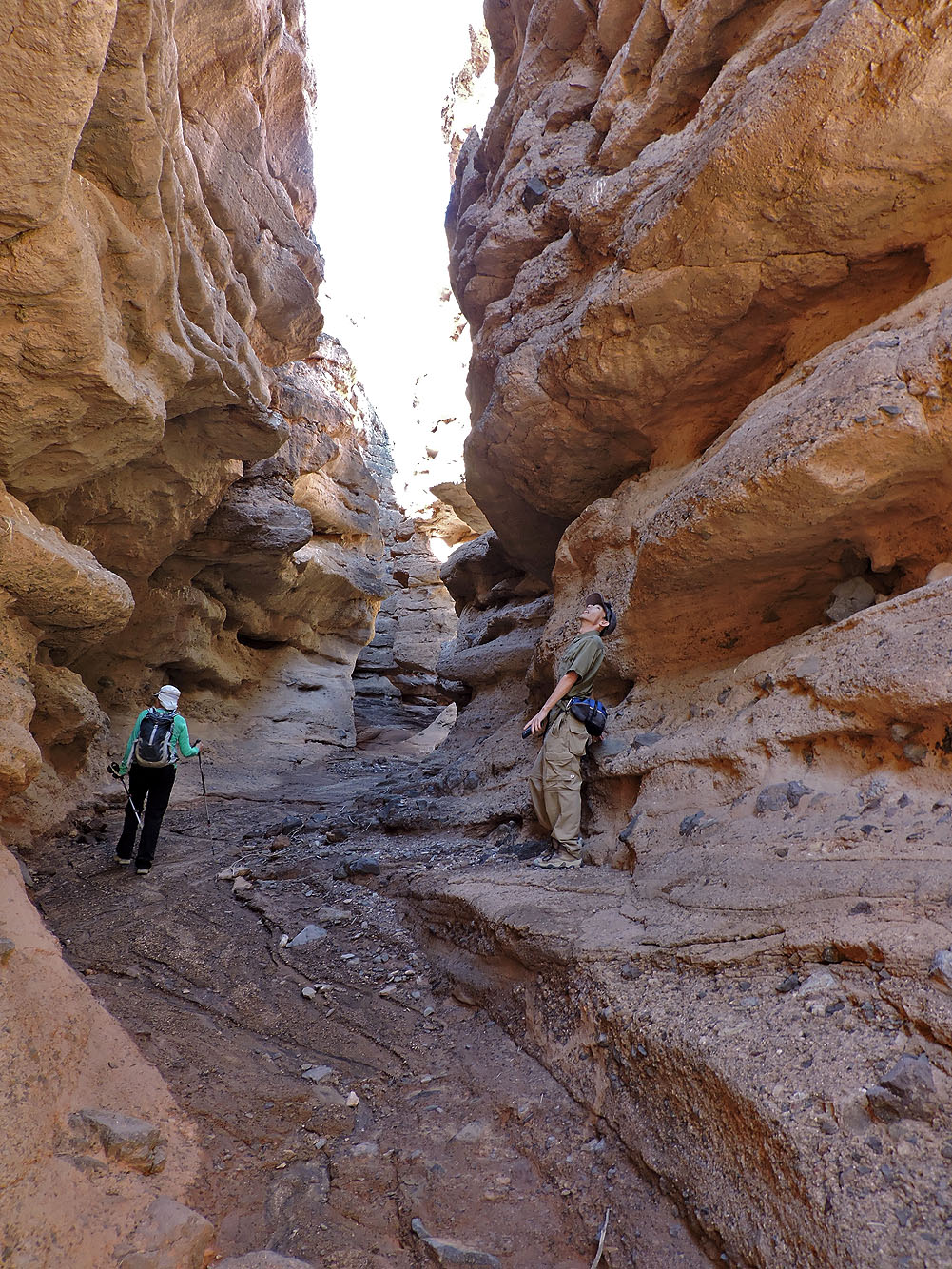 We craned our necks looking for the birds on ledges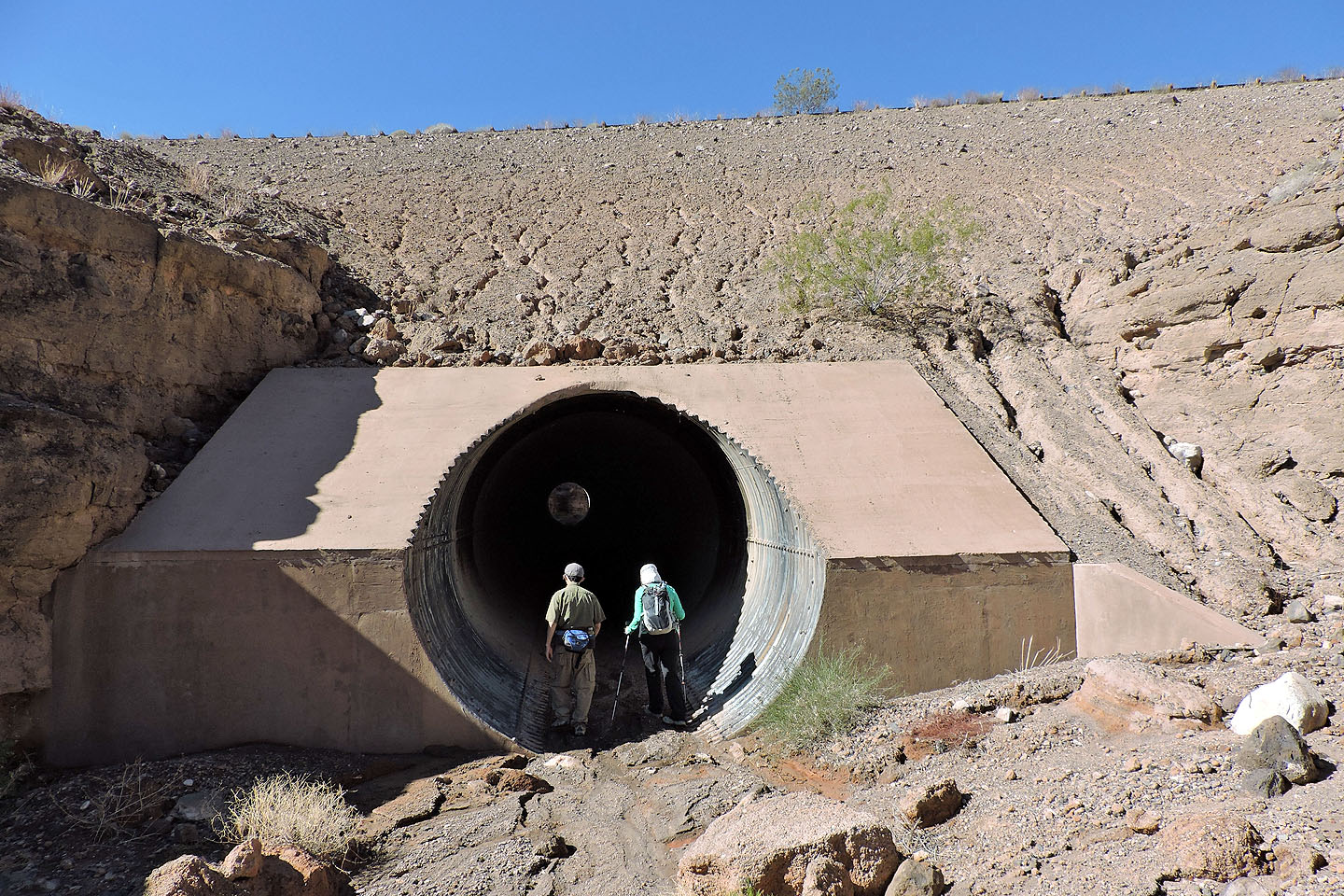 Entering the first culvert

Walking down the culvert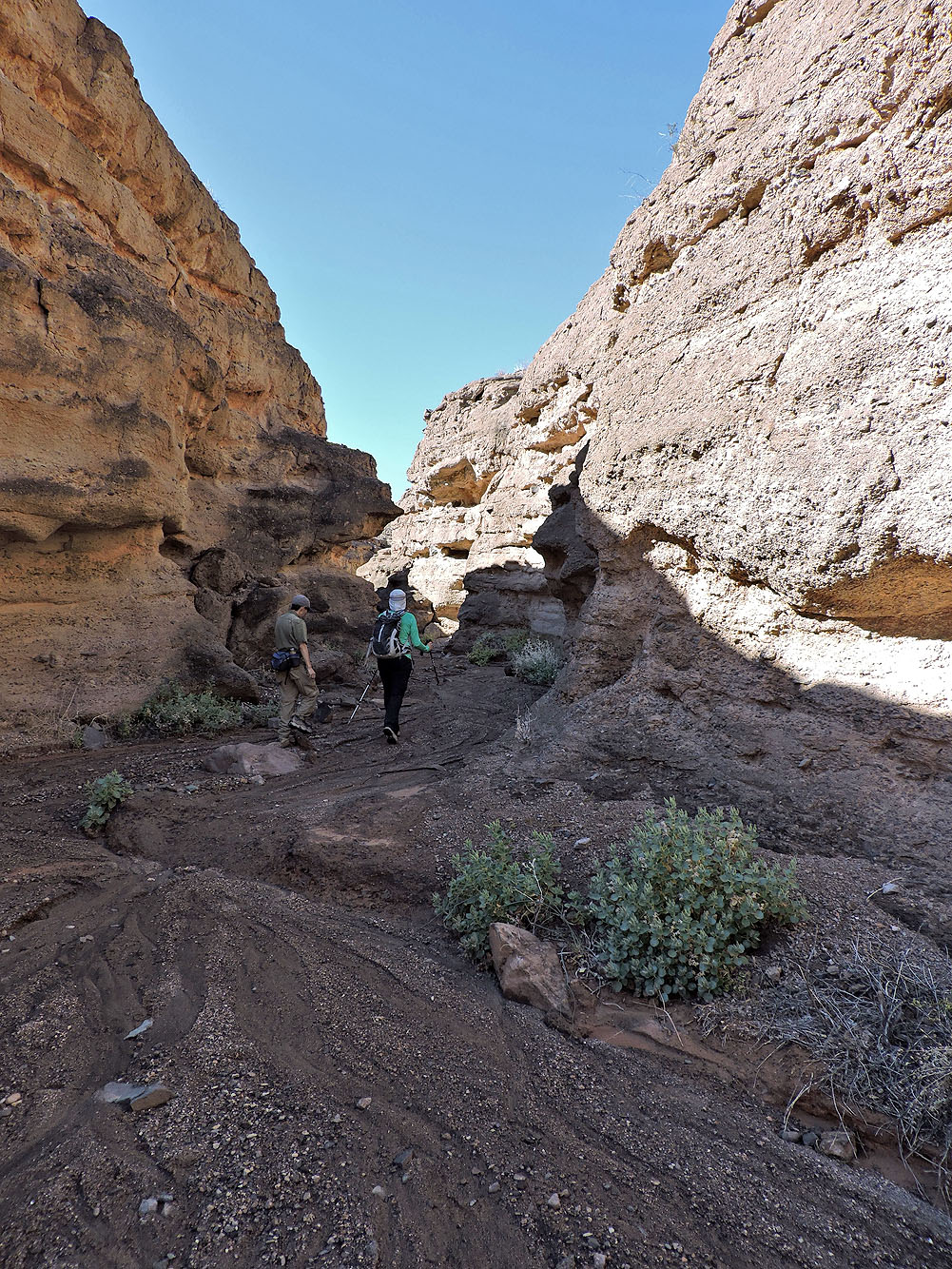 After the first culvert there's another canyon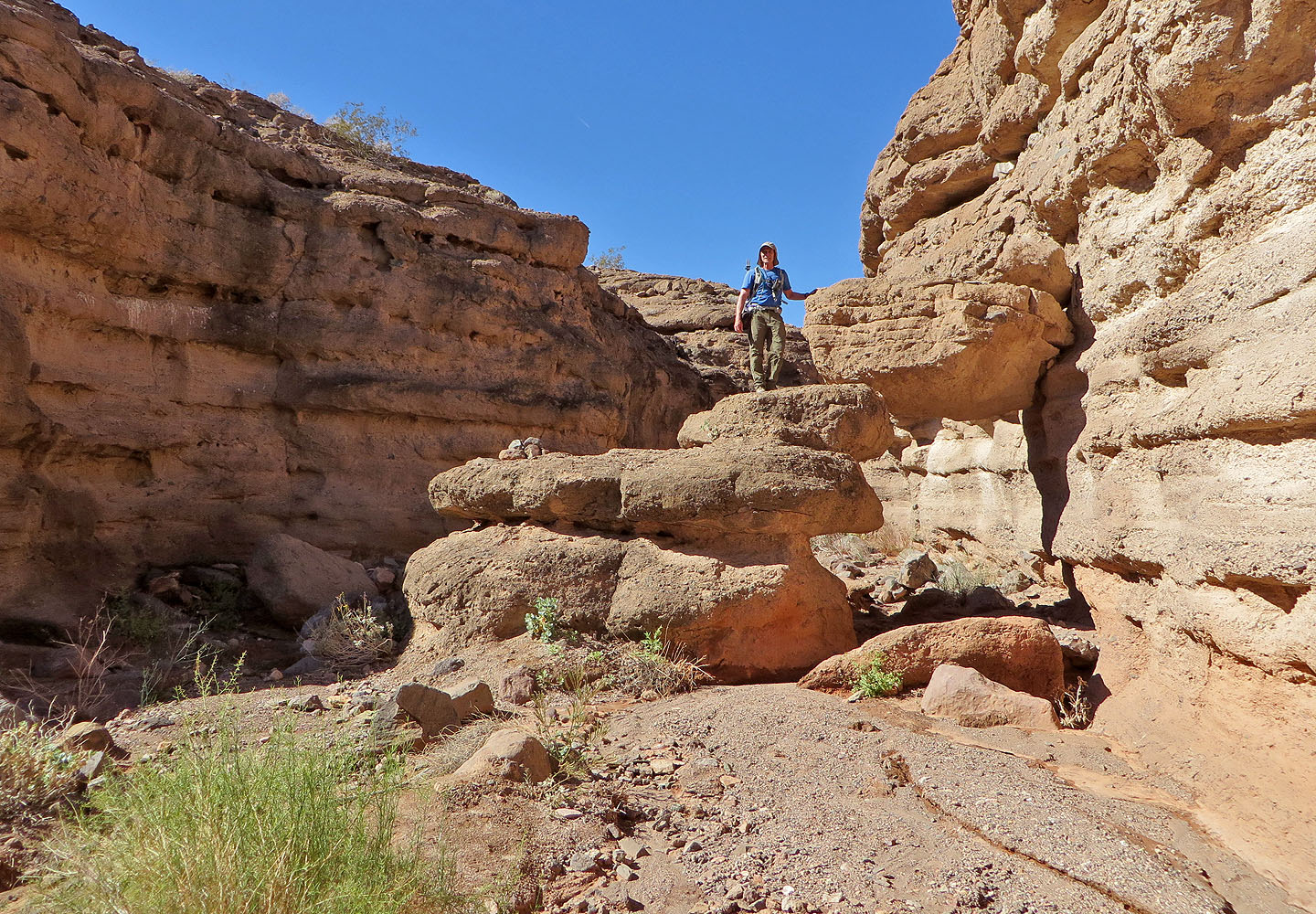 A chockstone in the canyon creates a doorway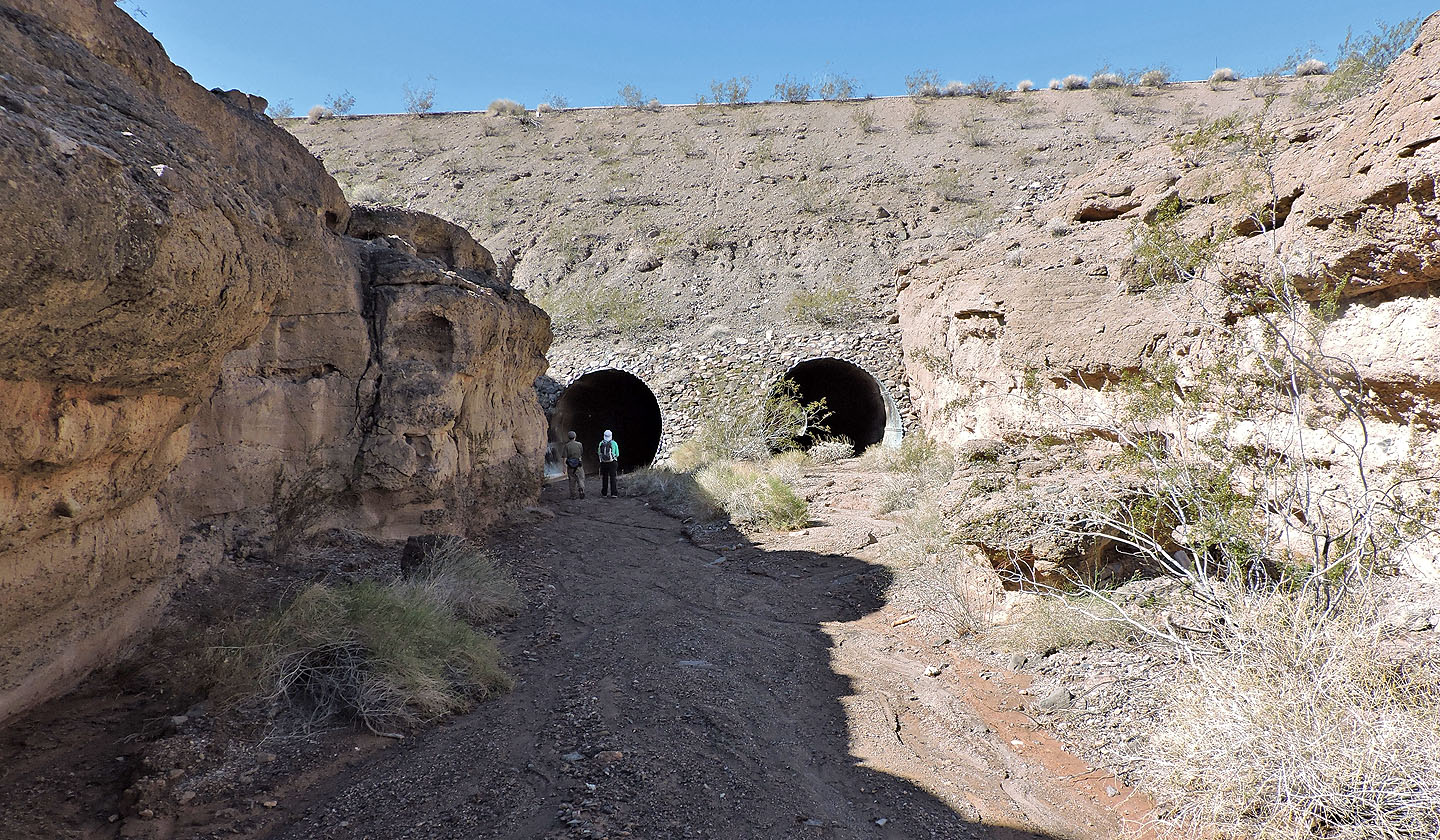 The second culvert looked like we were staring down the barrels of a double-barrel shotgun

Most lizards scurried away but this one climbed a rock to study me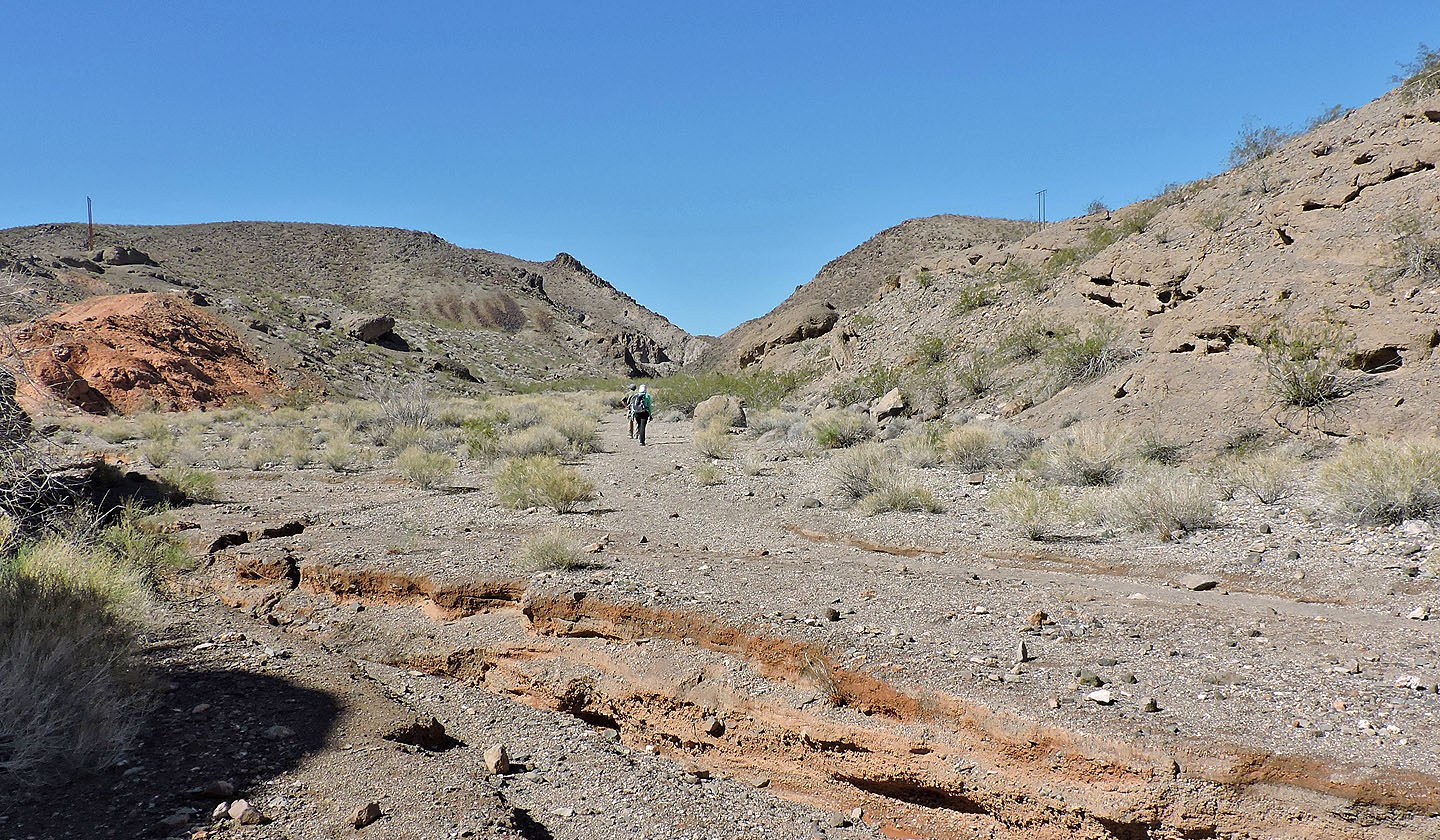 After the second culvert we entered a wash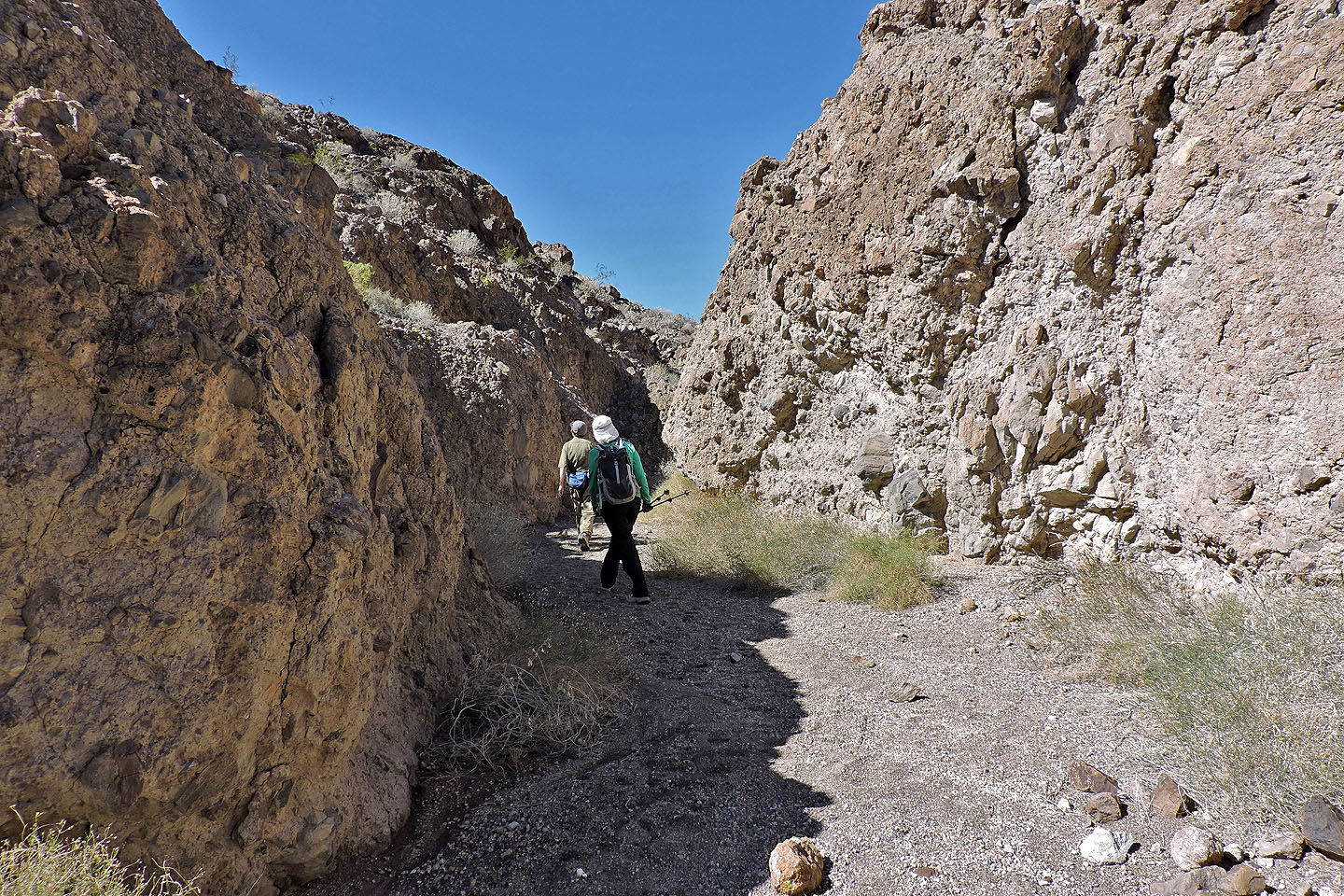 We hit another canyon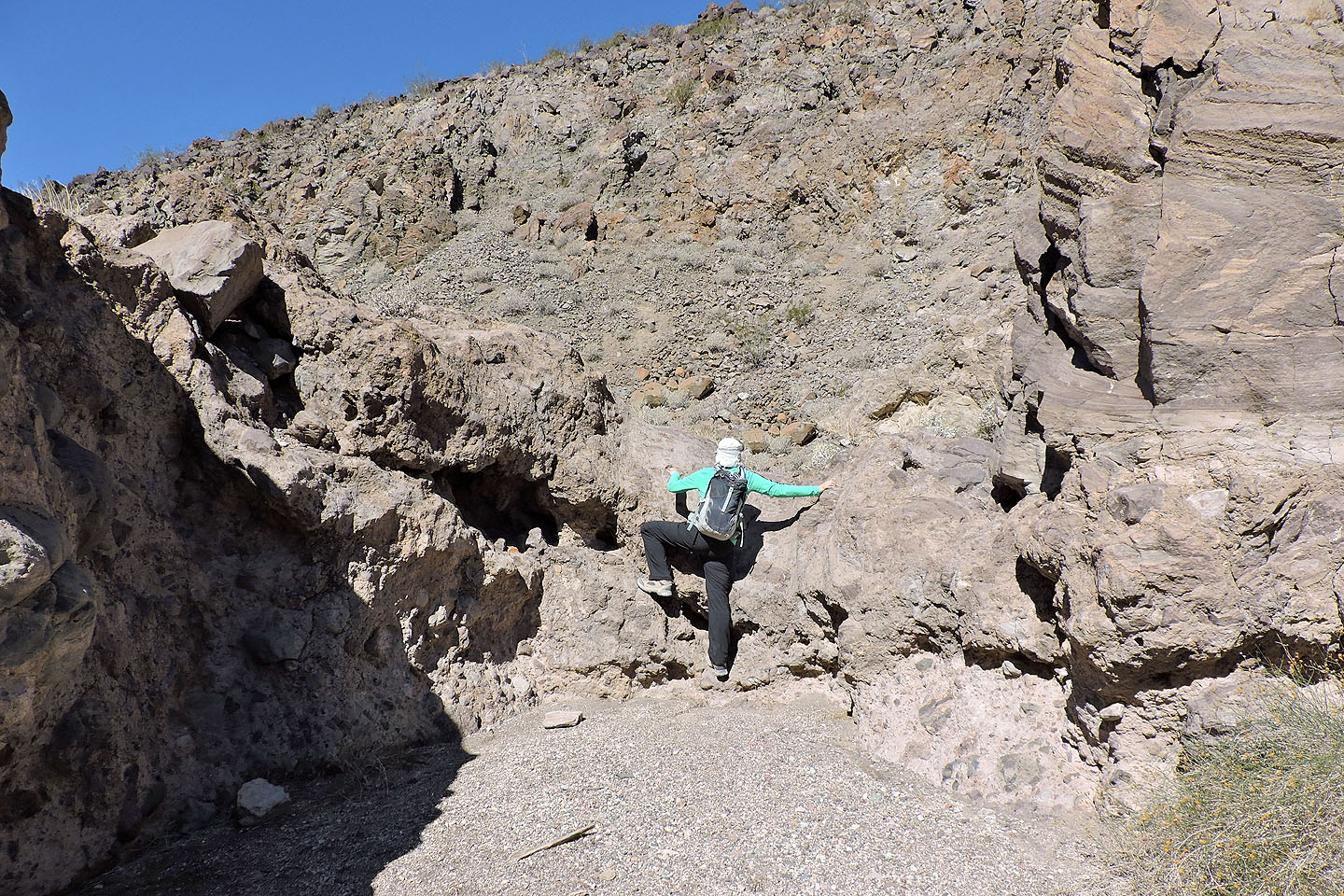 Dinah climbs a low pourover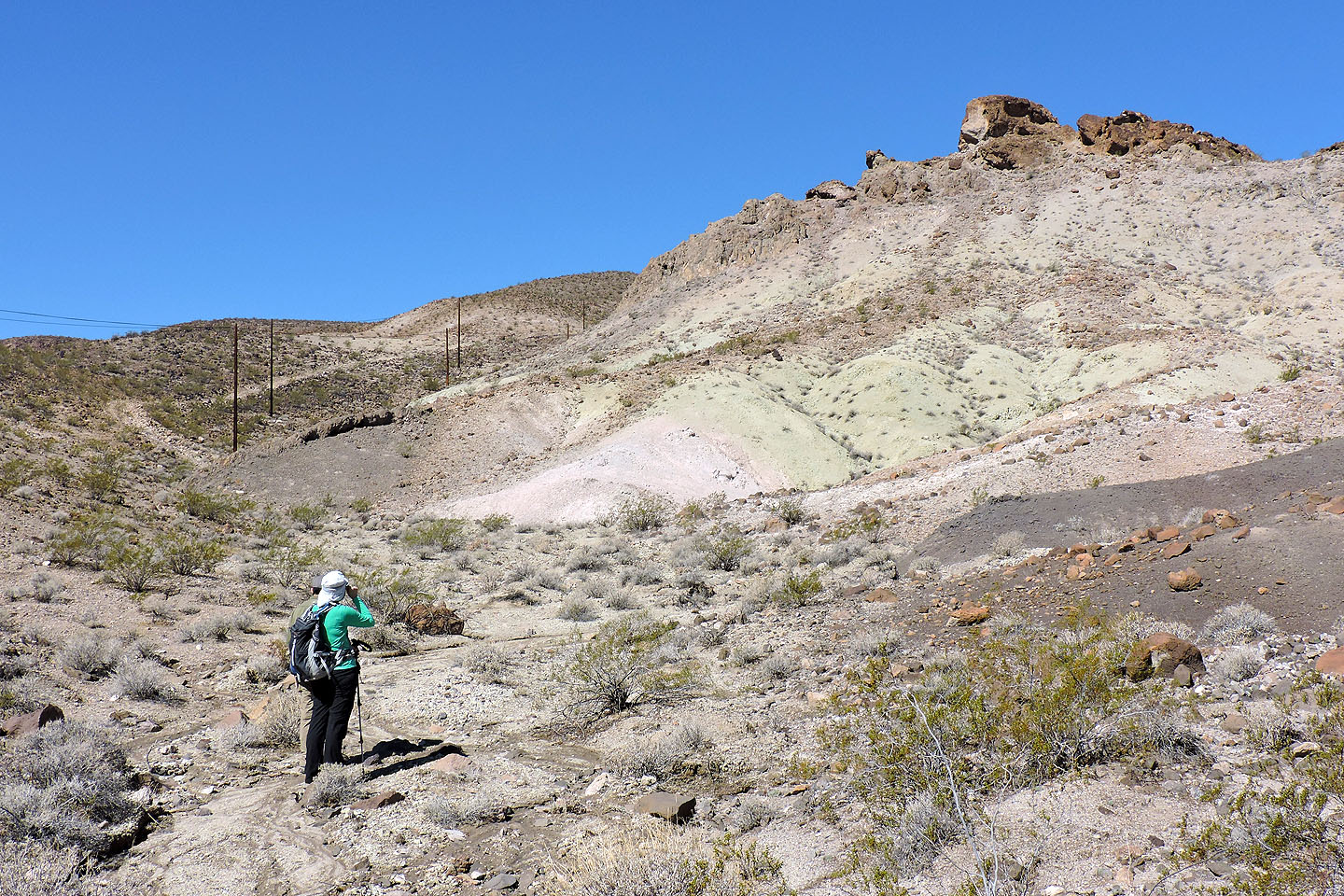 Eventually we spied a jeep road on the right side of the wash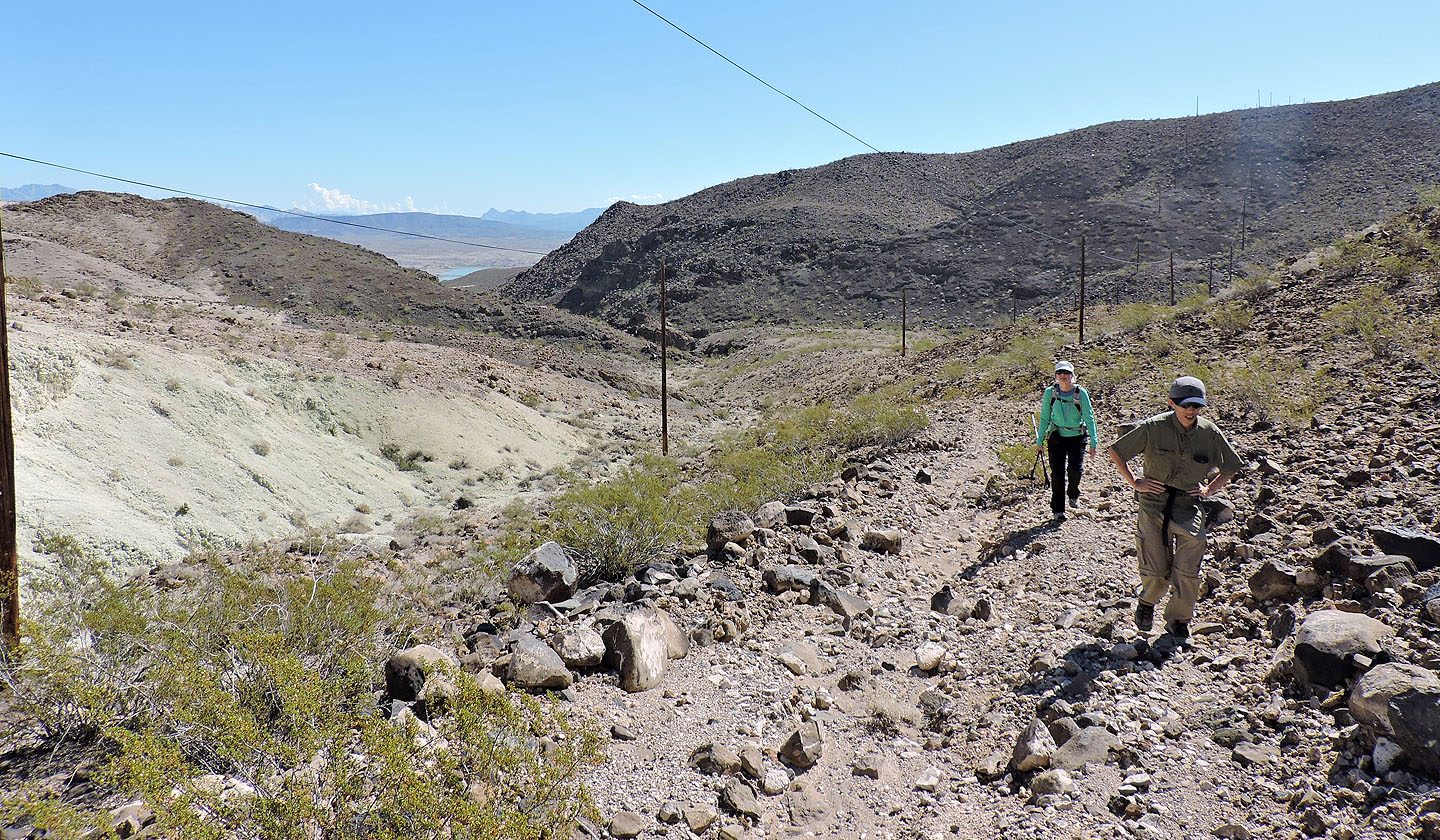 Hiking up the road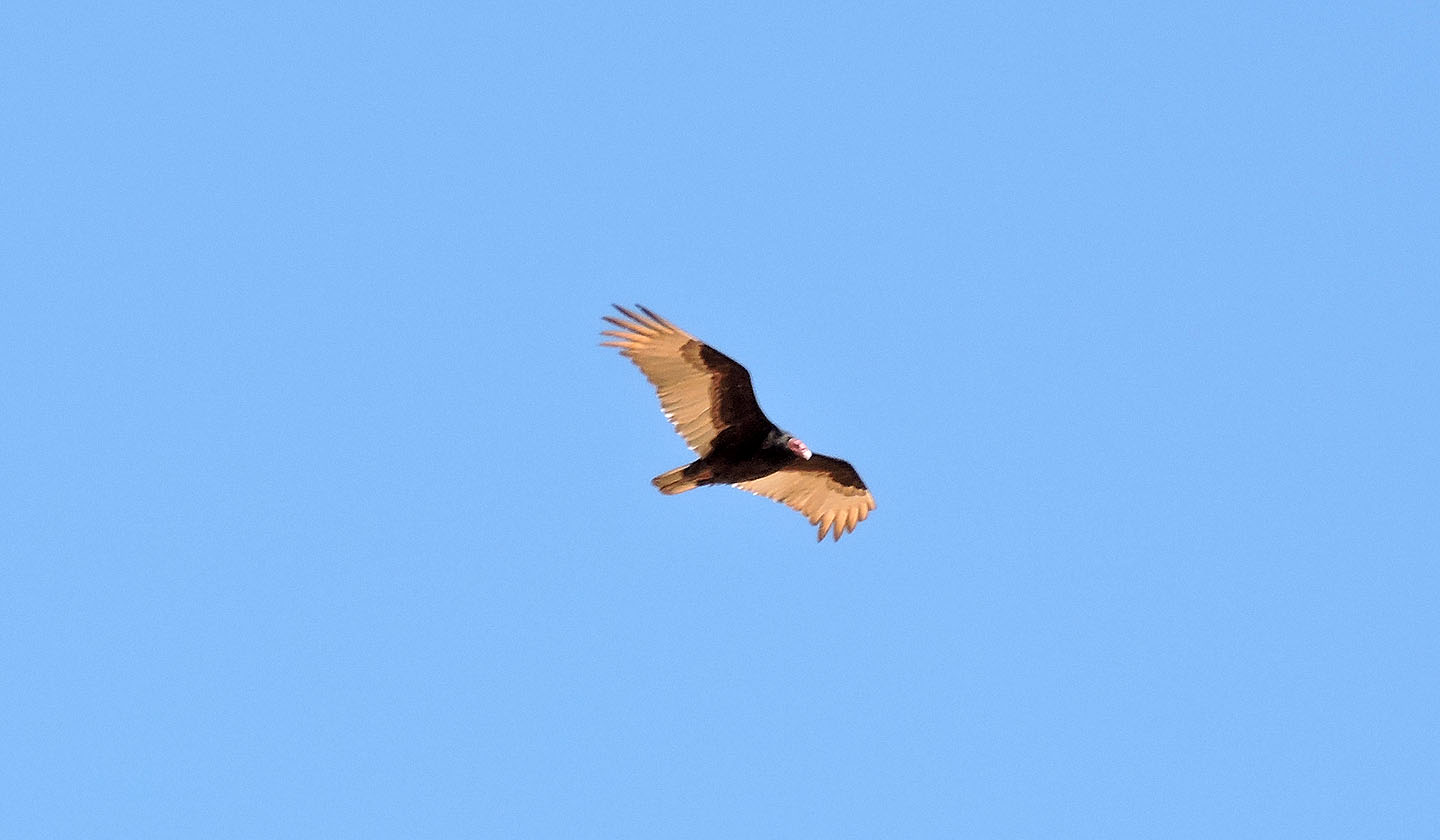 A turkey vulture circled above us. This is not a good place to take a nap.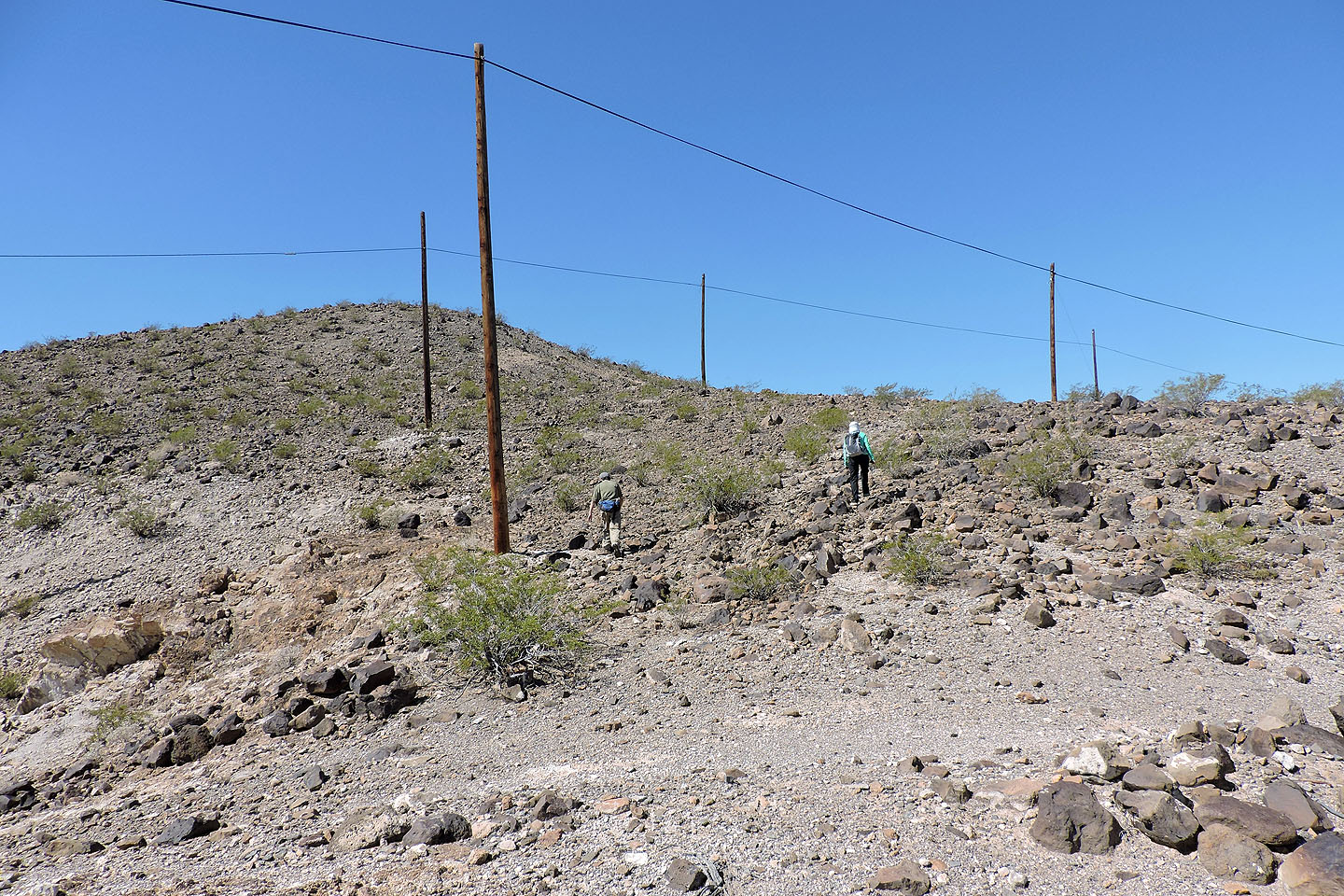 Once on the ridge, we left the road and set off for the highest point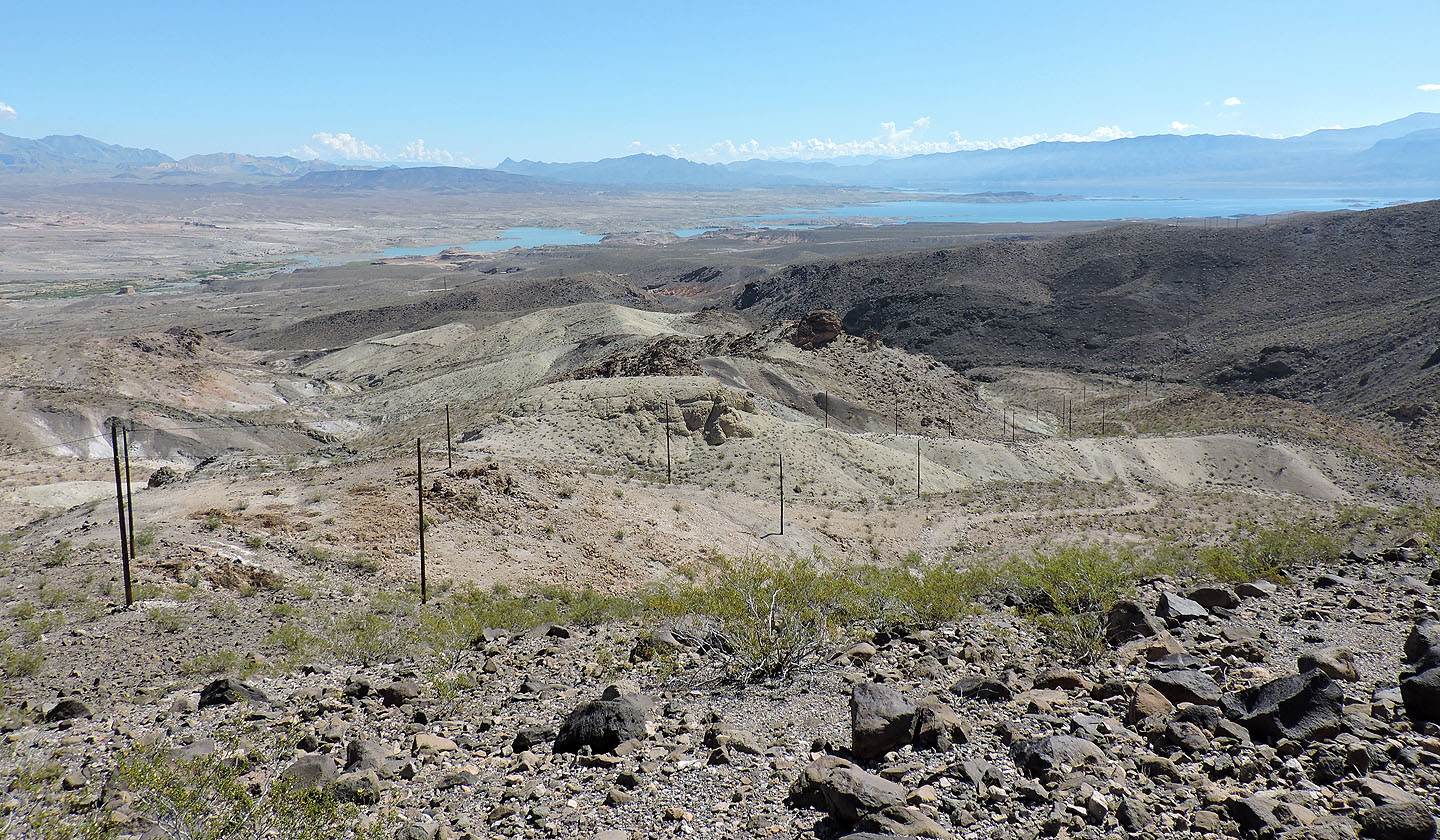 Looking back at Lake Mead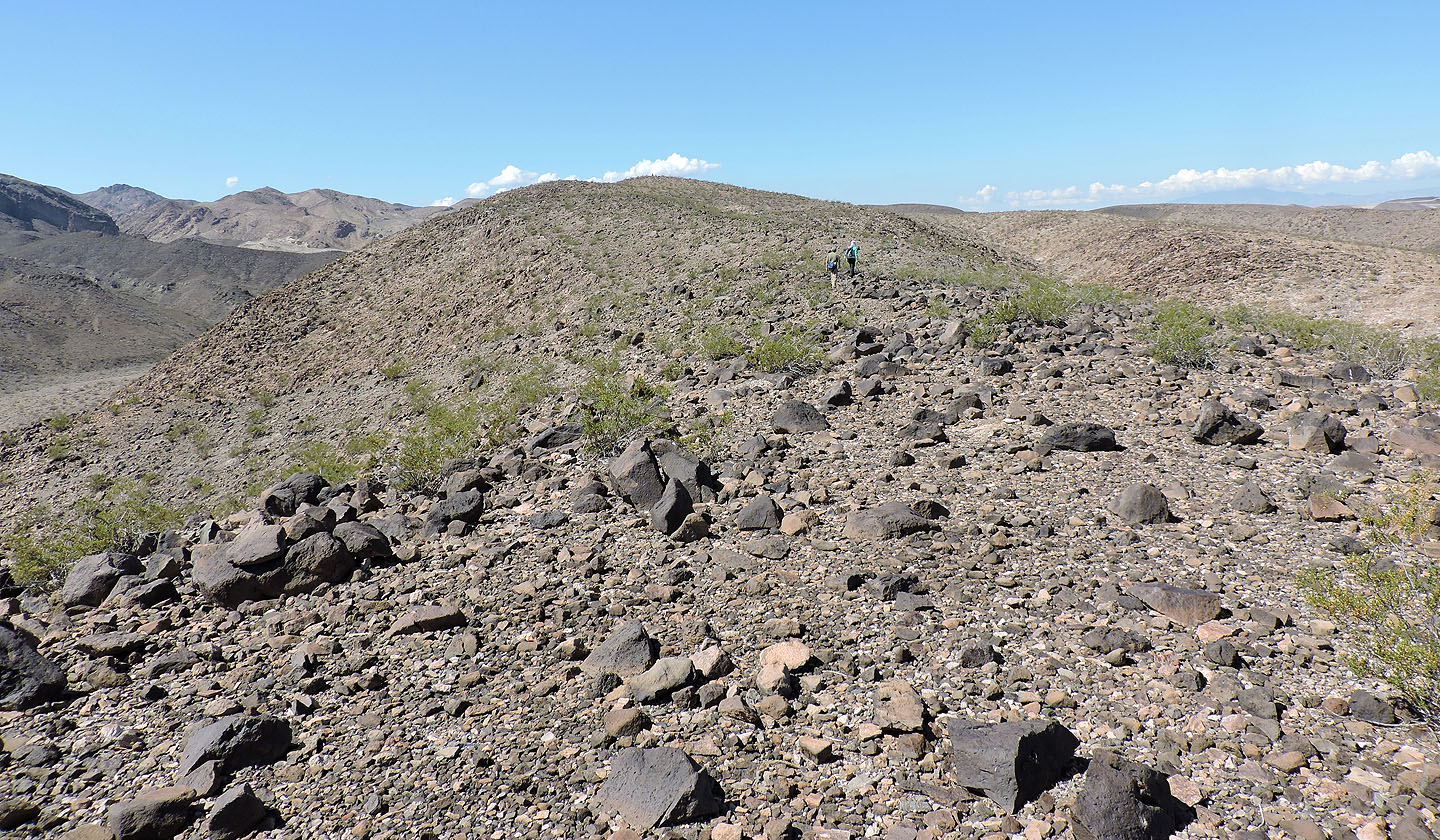 The summit lies in the distance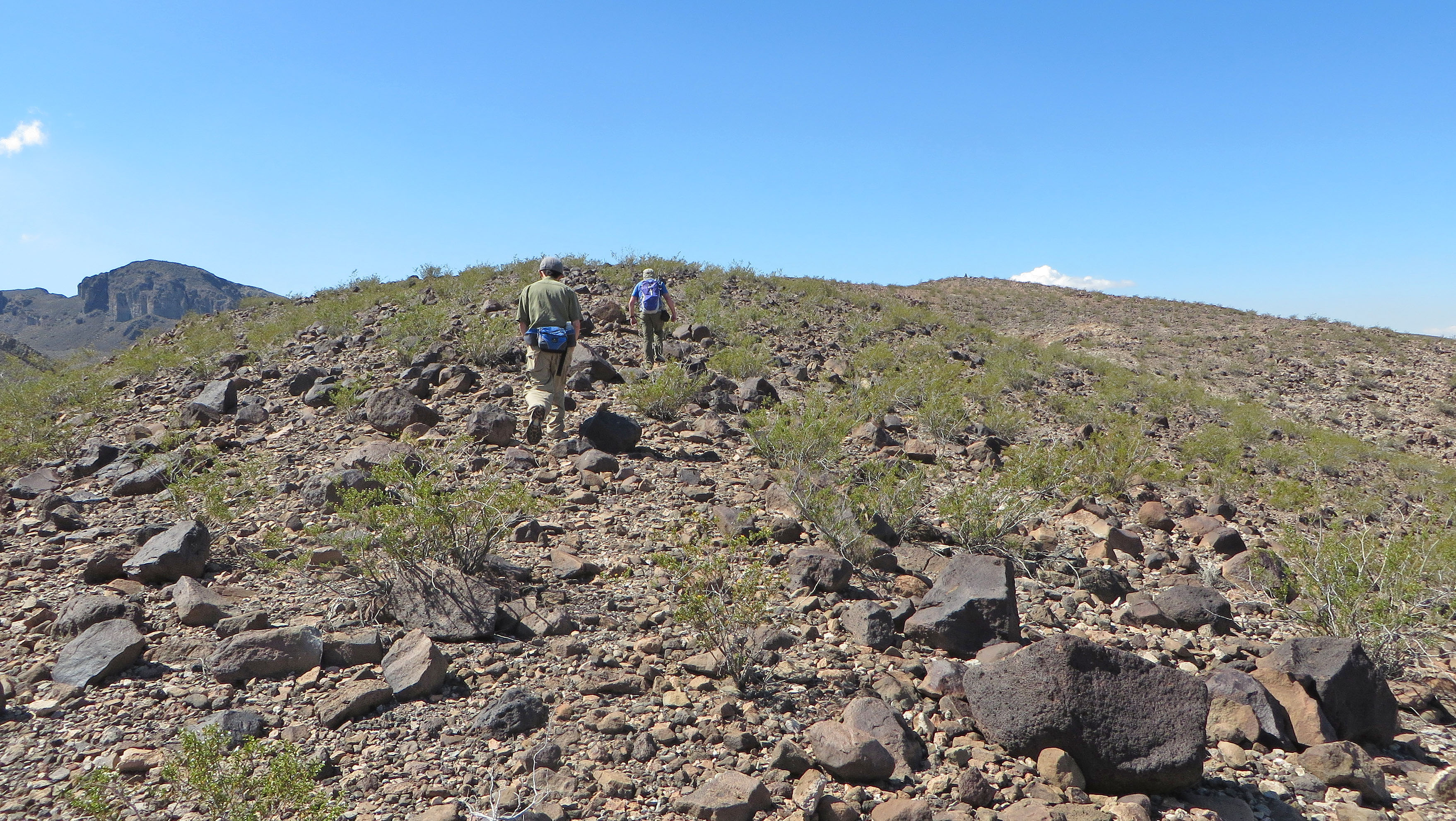 Almost on the summit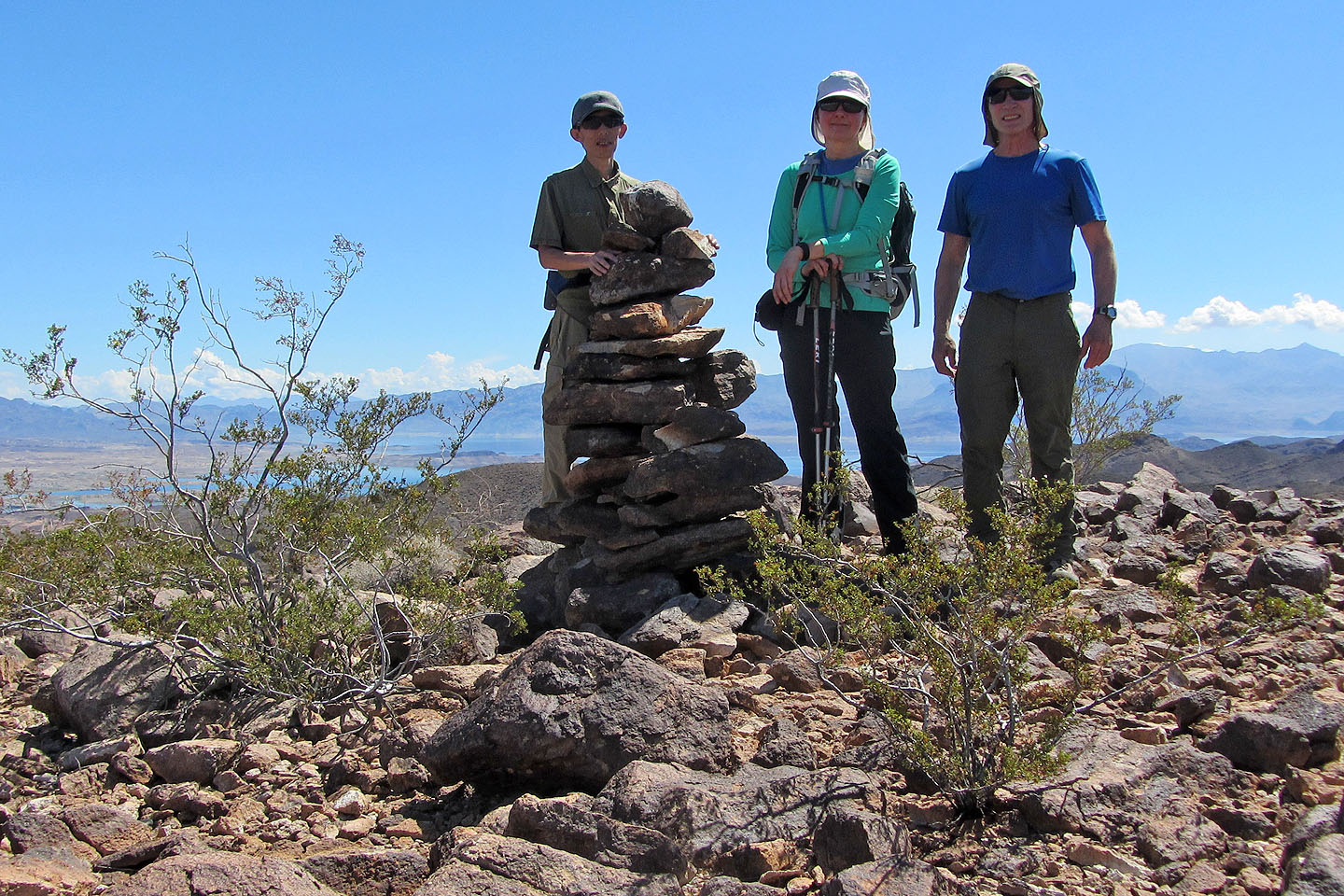 We were surprised to find a large Carian on top of a small hill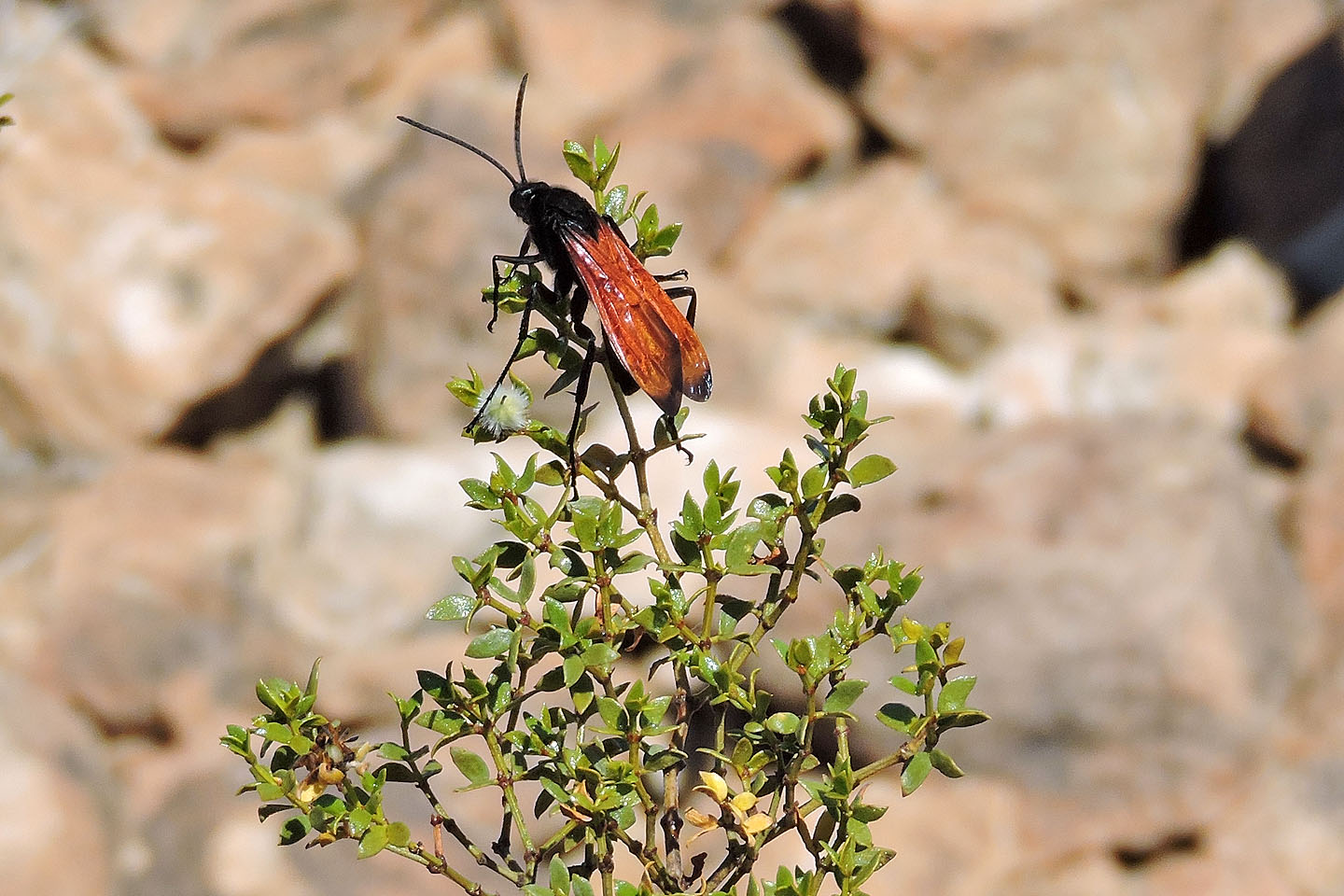 The tarantula hawk has a painful sting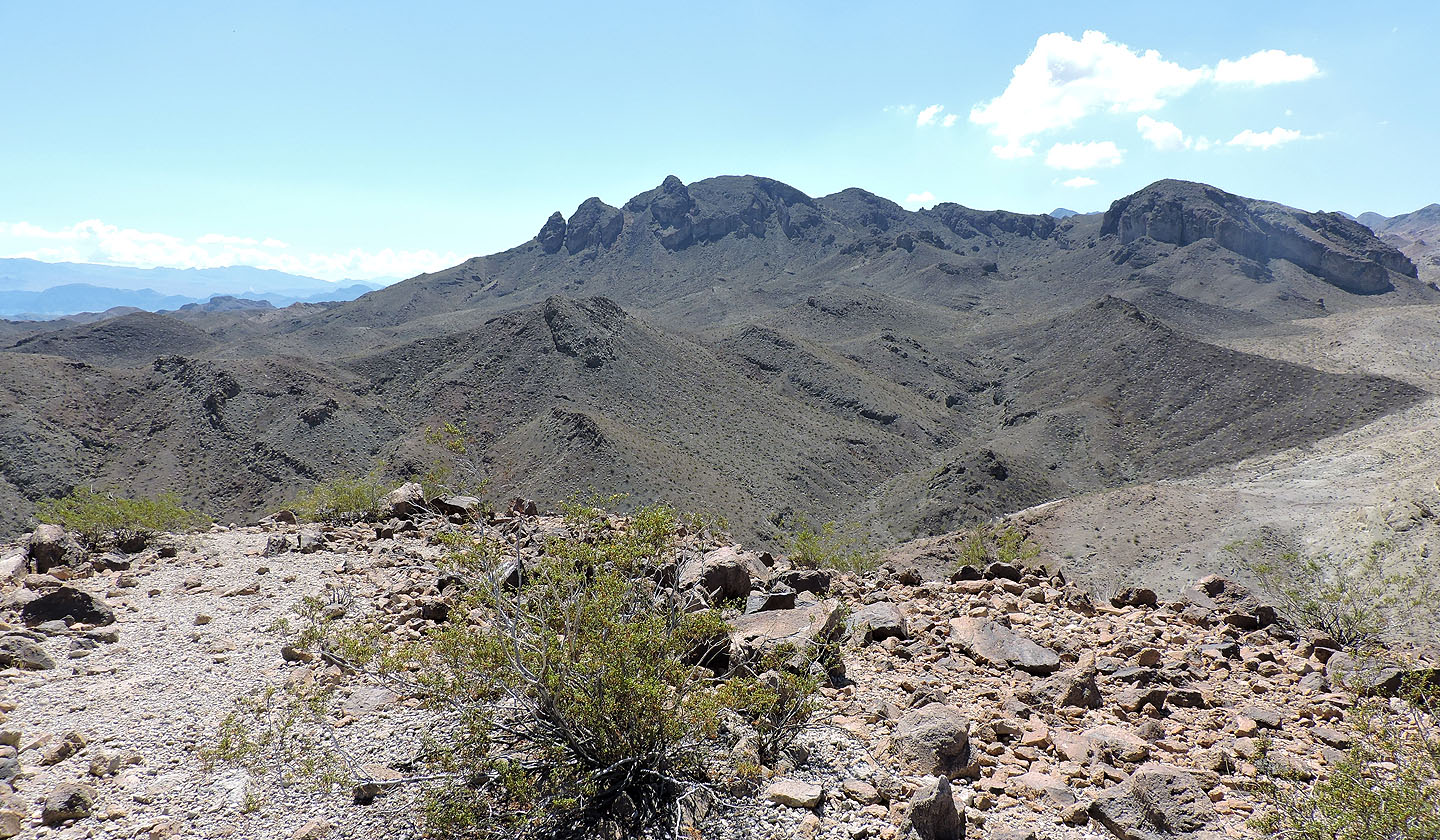 Bighorn Butte to the south

Heading back to the lake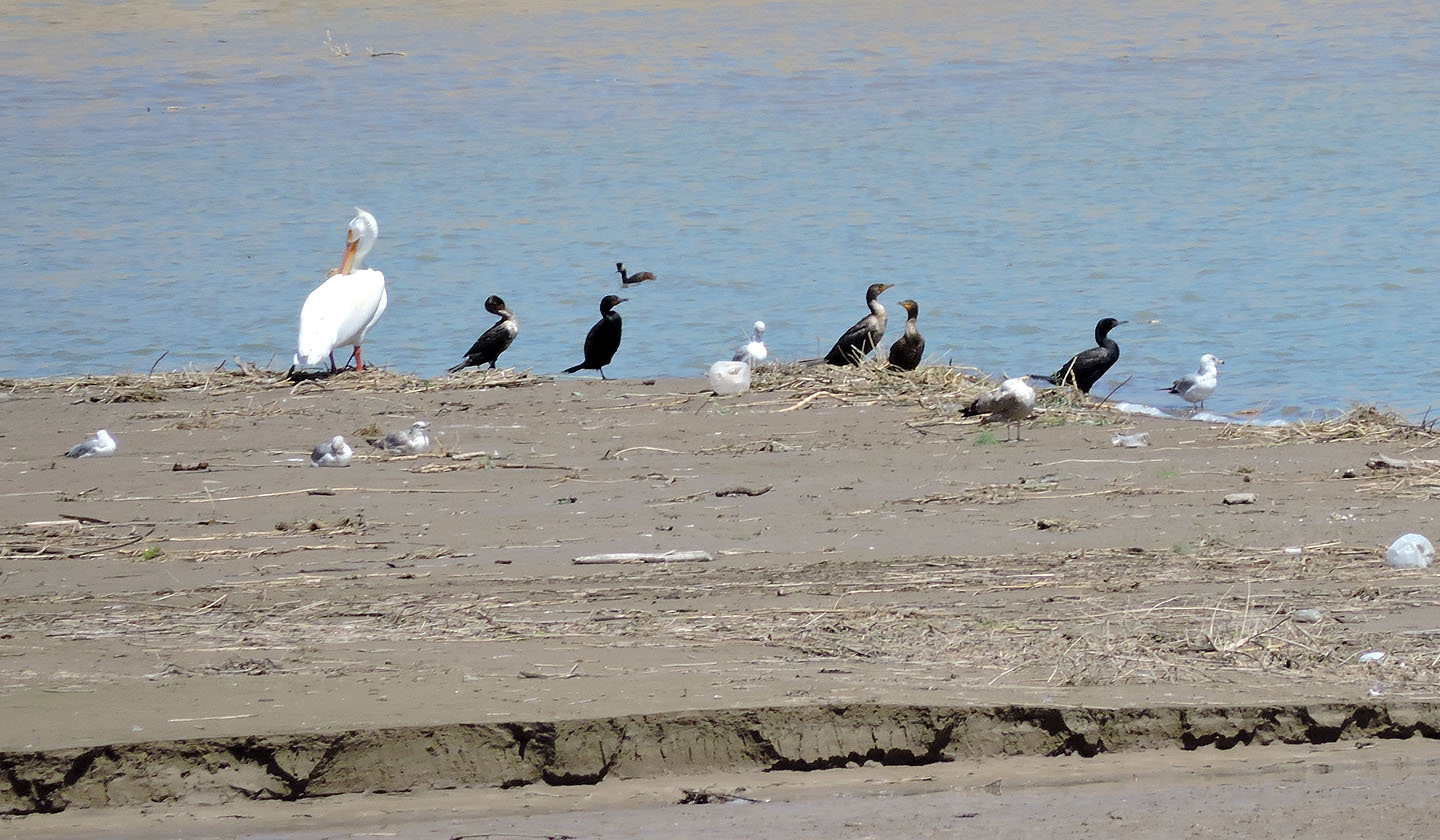 American white pelican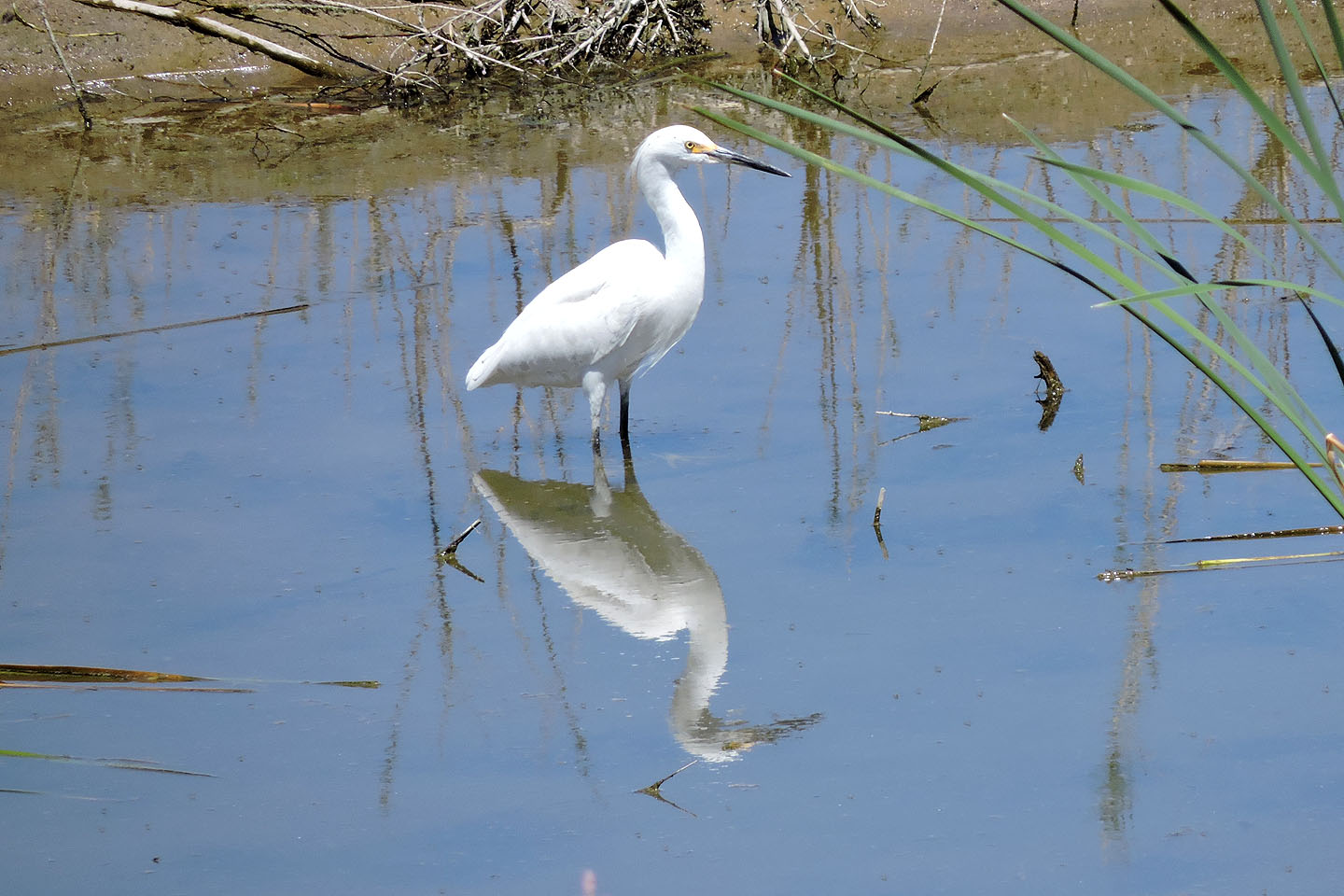 Snowy egret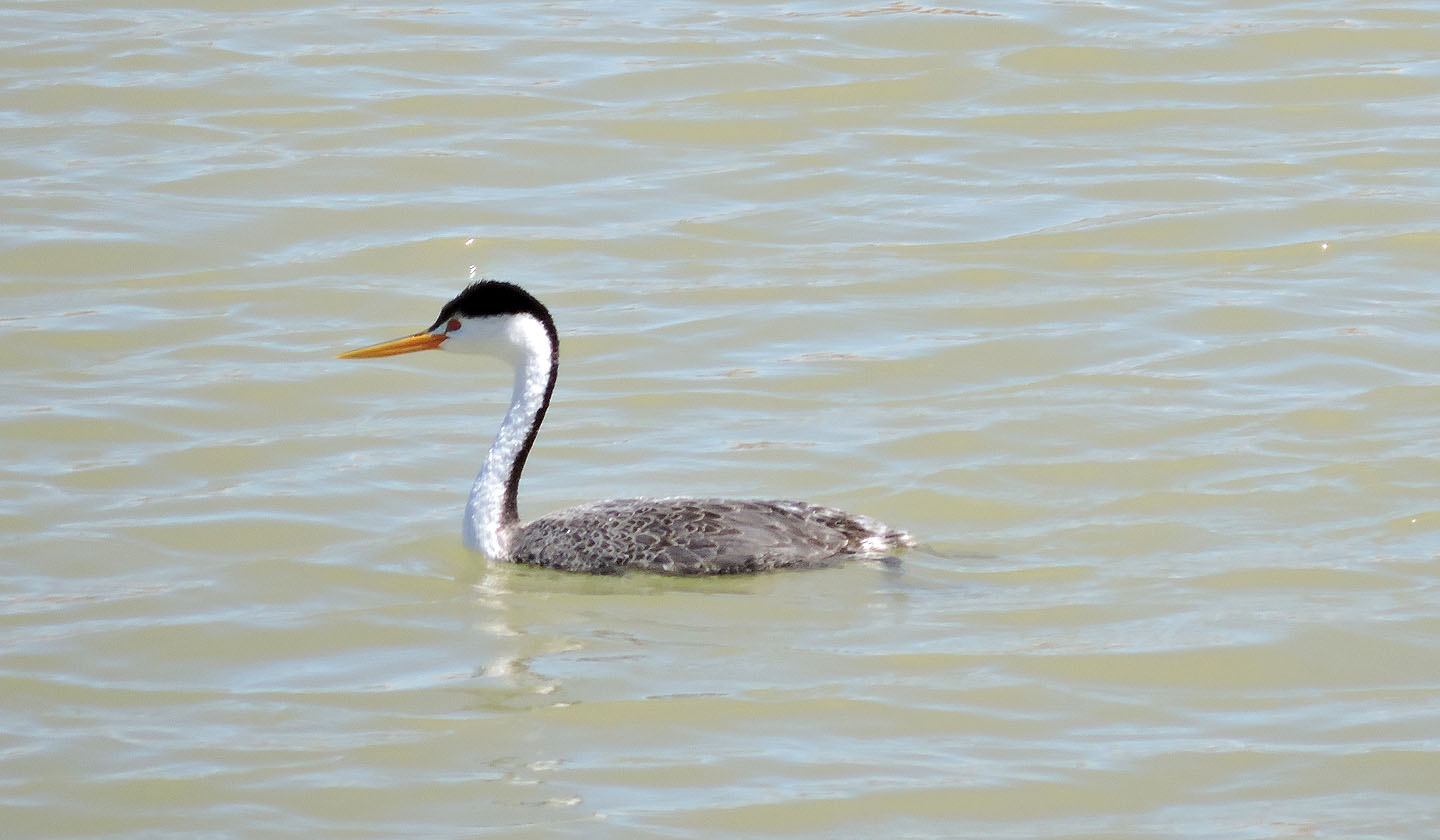 Western grebe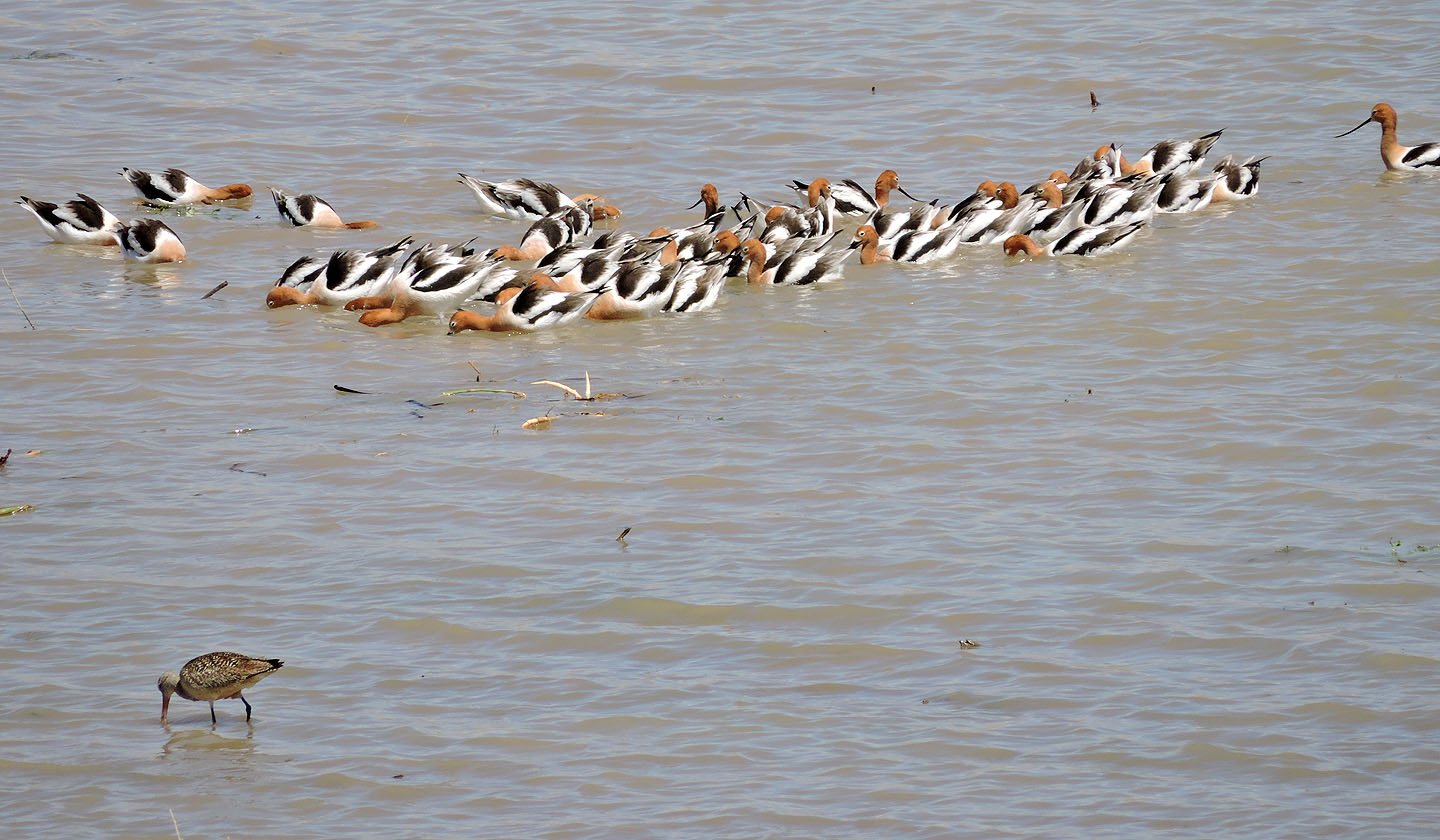 American avocets

On a return visit to White Owl Canyon a few days later, we sighted no owls, but I nearly stepped on this great basin gopher snake, three or four feet long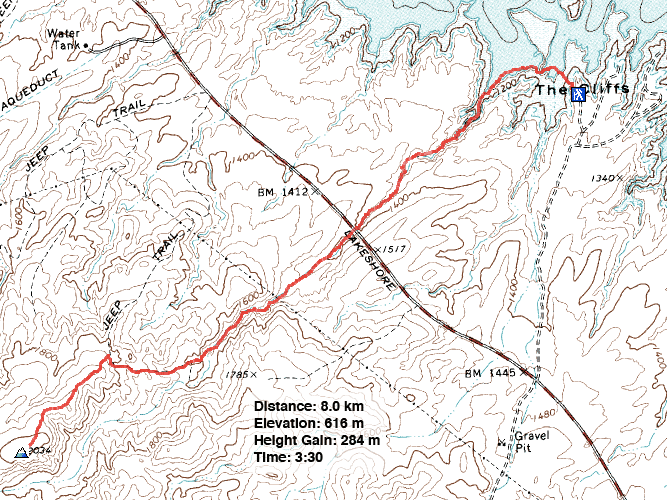 Boulder Beach Topo (5.0 mi, 2031 ft, 942 ft)