bobspirko.ca | Home | Canada Trips | US Trips | Hiking | Snowshoeing | Map | About

Walts Ridge
Lake Mead NRA, Nevada
April 25, 2022
Distance: 6.0 km (3.7 mi)
Cumulative Elevation Gain: 321 m (1053 ft)
After getting up at 5:00 am the day before, driving an hour to Palm Springs to climb San Jacinto Peak, and driving several hours to Las Vegas, Dinah and I were in no shape to get up early and do a long hike. But we could manage a short hike in Lake Mead Natural Recreation Area: Walts Ridge. Joining us was our friend Shin Goto from Las Vegas.
For the starting point, there is a parking lot off of NV State Route 147, but by driving up a back road from there, we were able to shorten our hike by a couple of kilometres. However, the road, especially where it drops down into a wash, wasn't something our SUV could handle. So Shin offered to take us in his Toyota FJ Cruiser.
After parking, we started up the ridge and were soon rewarded with desert views. The ridge rises gradually and offered no difficulties at first. But when the ridge became narrow, even becoming a knife-edge, Dinah decided to stay back. Shin and I continued along the ridge.
We followed the rugged ridge, sometimes along the crest, sometimes on either side, but always found it engaging. After traversing a few false summits, we finally reached the true summit. Although Walts Ridge isn't high, it offered respectable views, especially of nearby Lava Butte and Frenchman Mountain, both popular hikes. We signed the register, took some photos and headed back to join Dinah to finish the hike.
Walts Ridge may be a minor peak, but Dinah and I thoroughly enjoyed it. After an absence of two and a half years because of Covid-19, it was nice to return to Las Vegas, and climb a desert peak with our friend.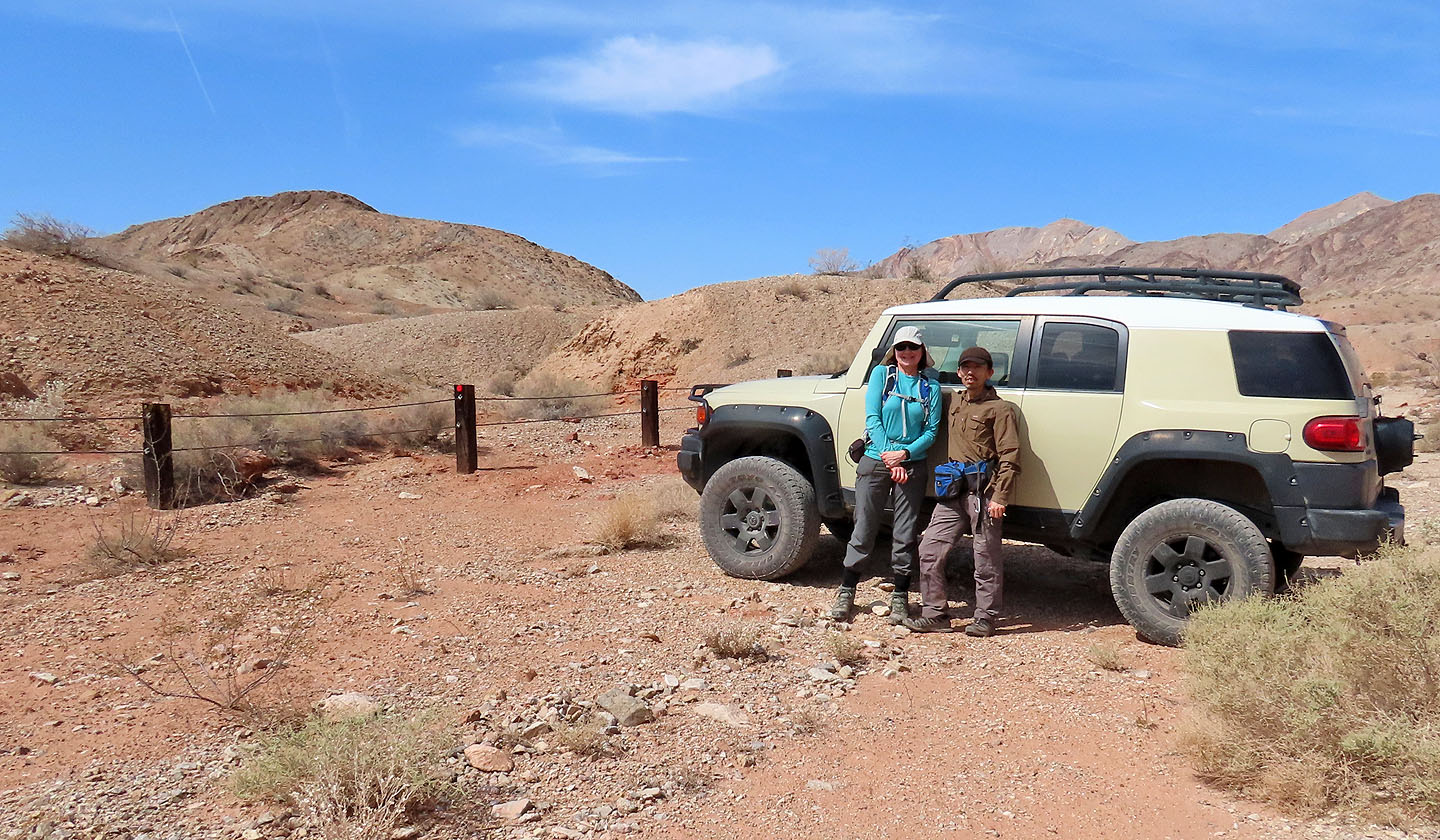 Dinah and Shin stand next to his Toyota FJ Cruiser. Walts Ridge appears left.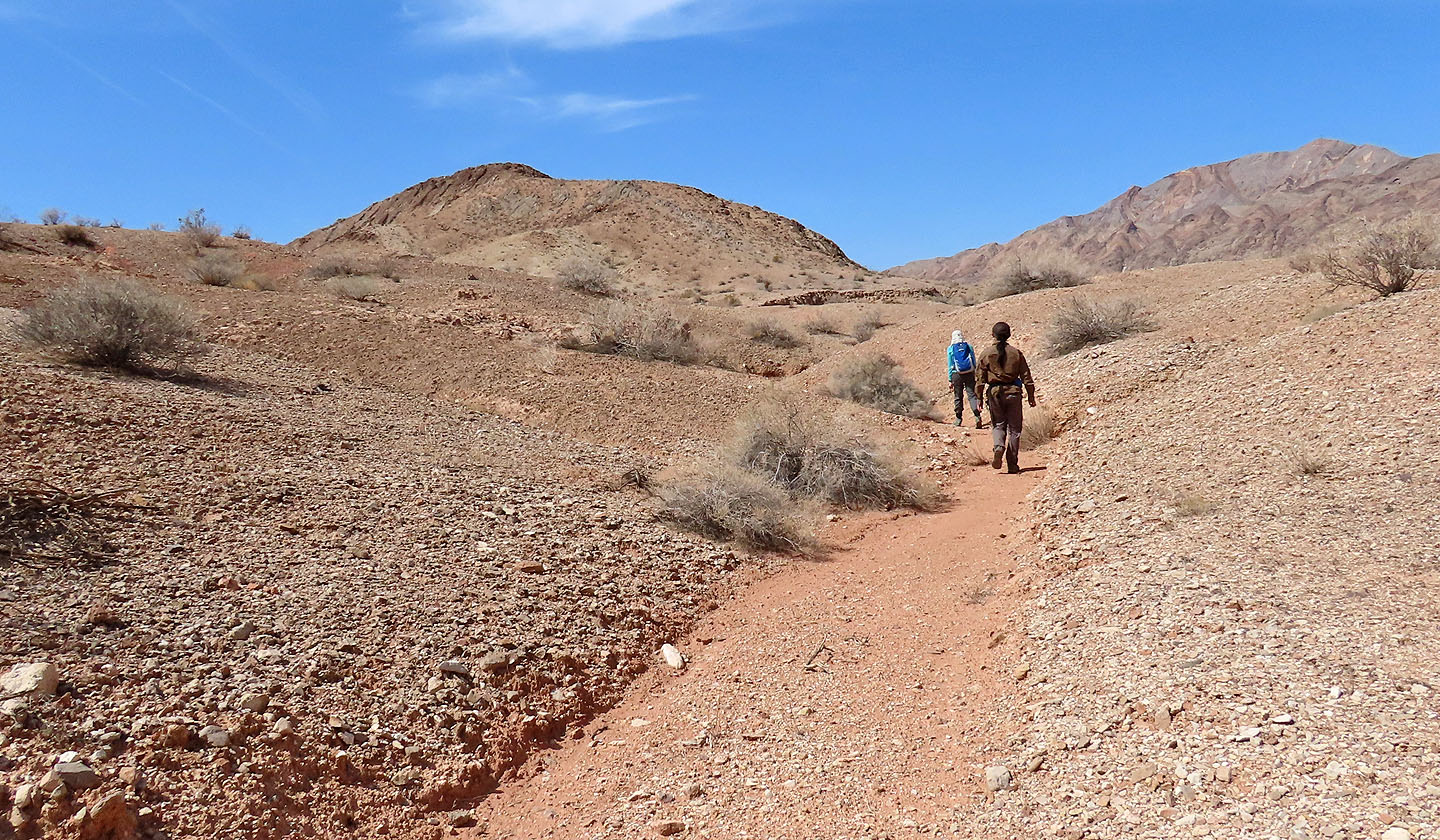 To reach the end of the ridge, we followed a wash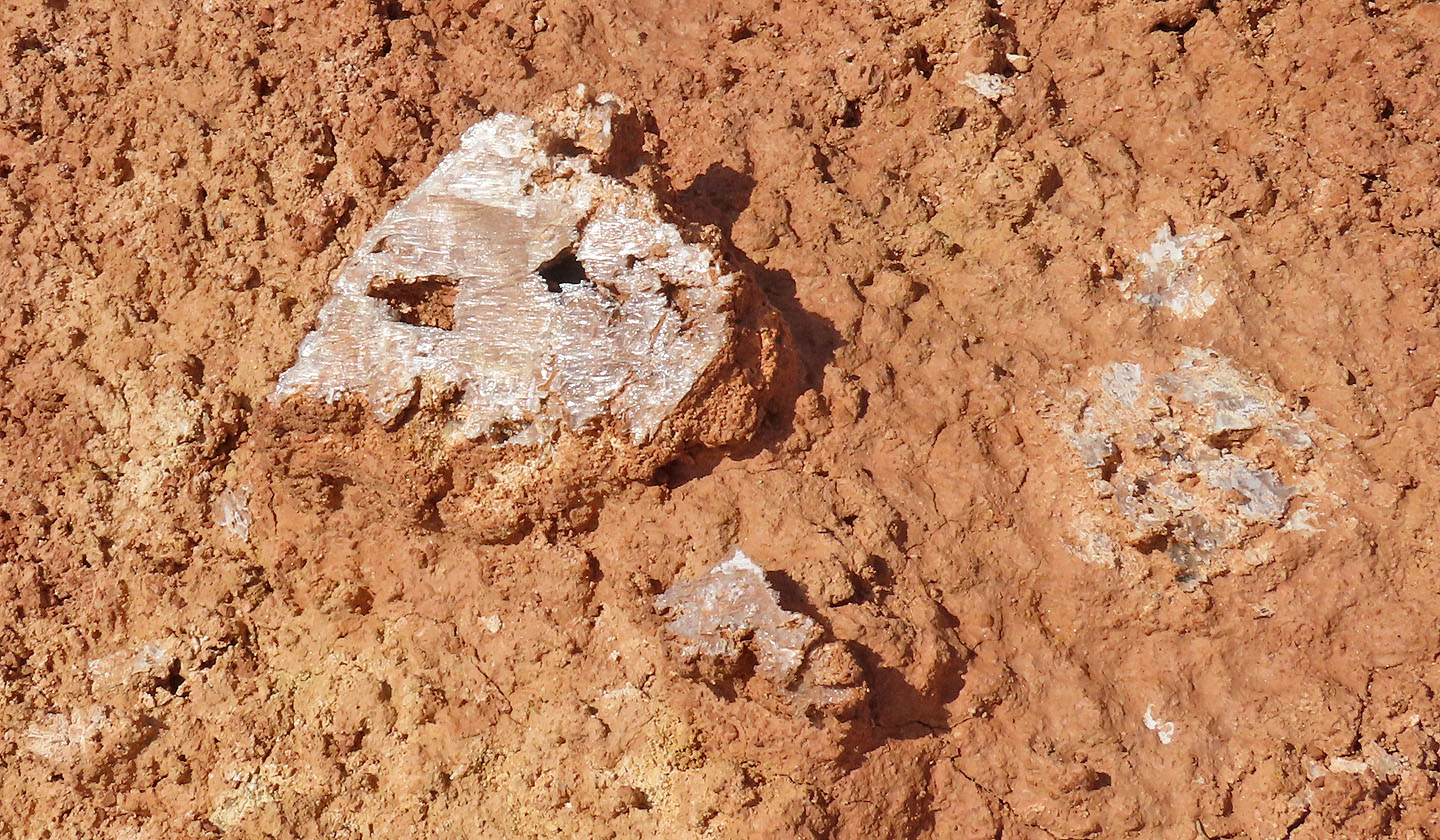 Some shiny gypsum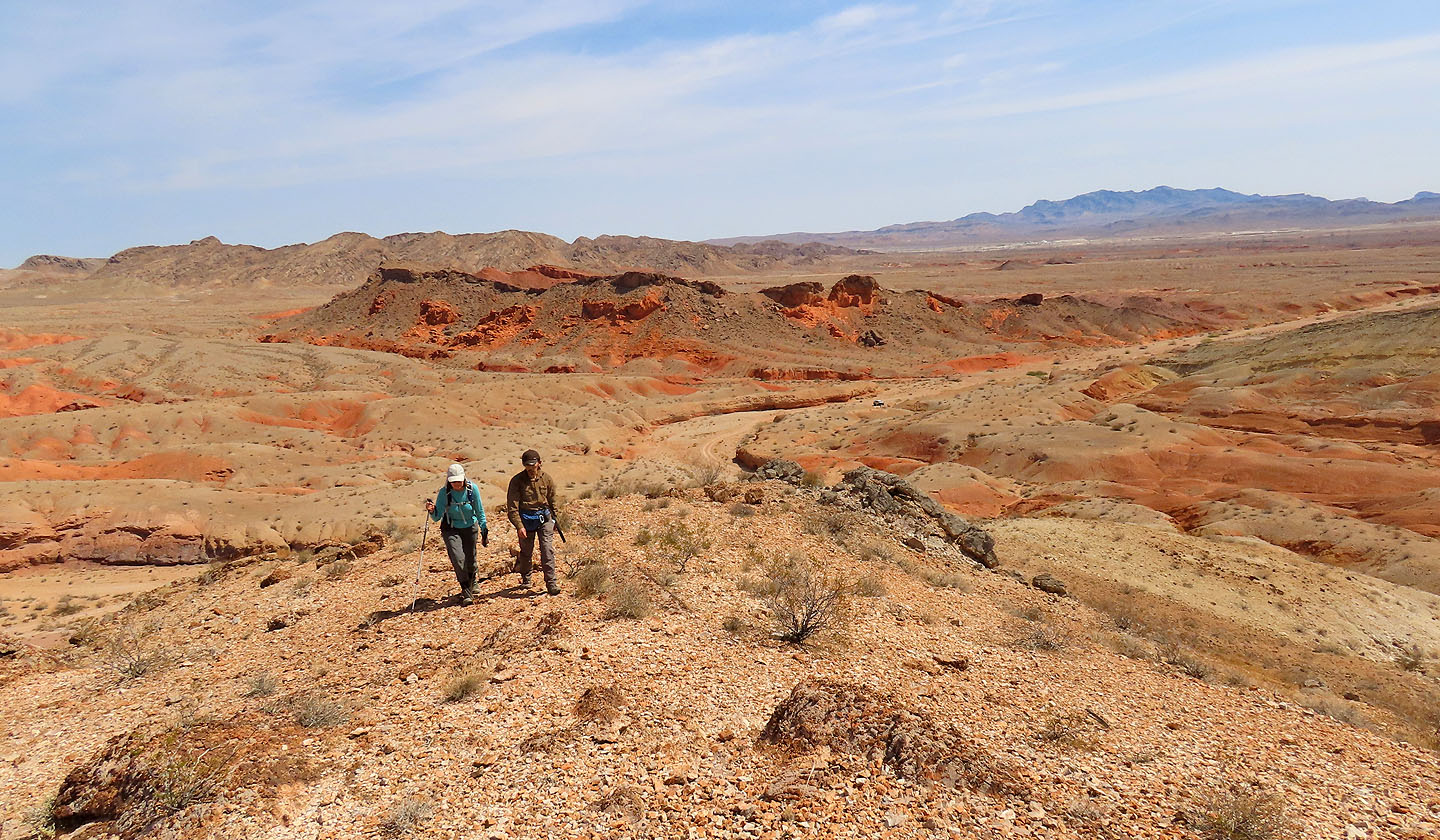 Looking back after starting up the ridge. Shin's Toyota is centre right.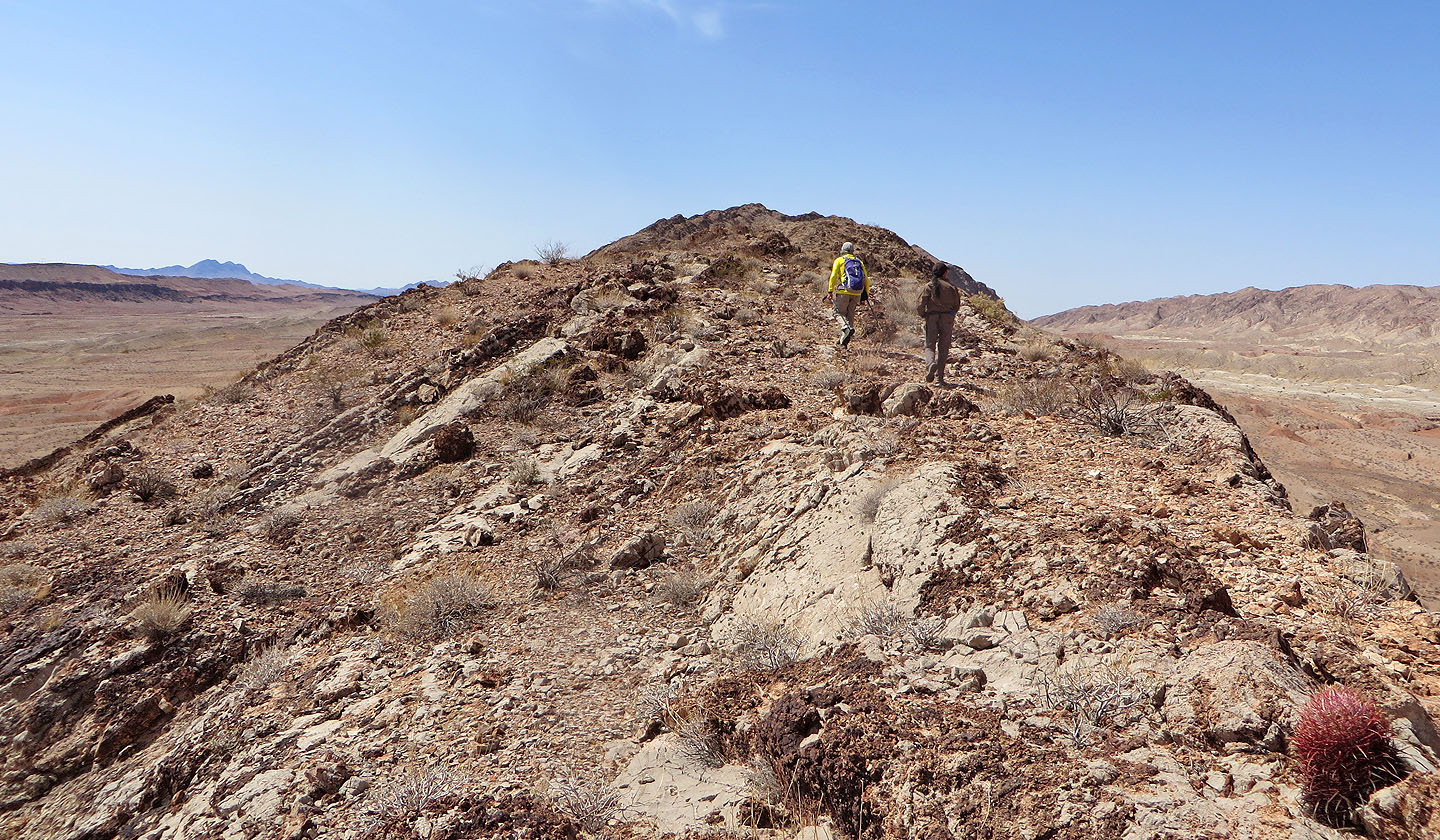 The ridge climbs at a gentle grade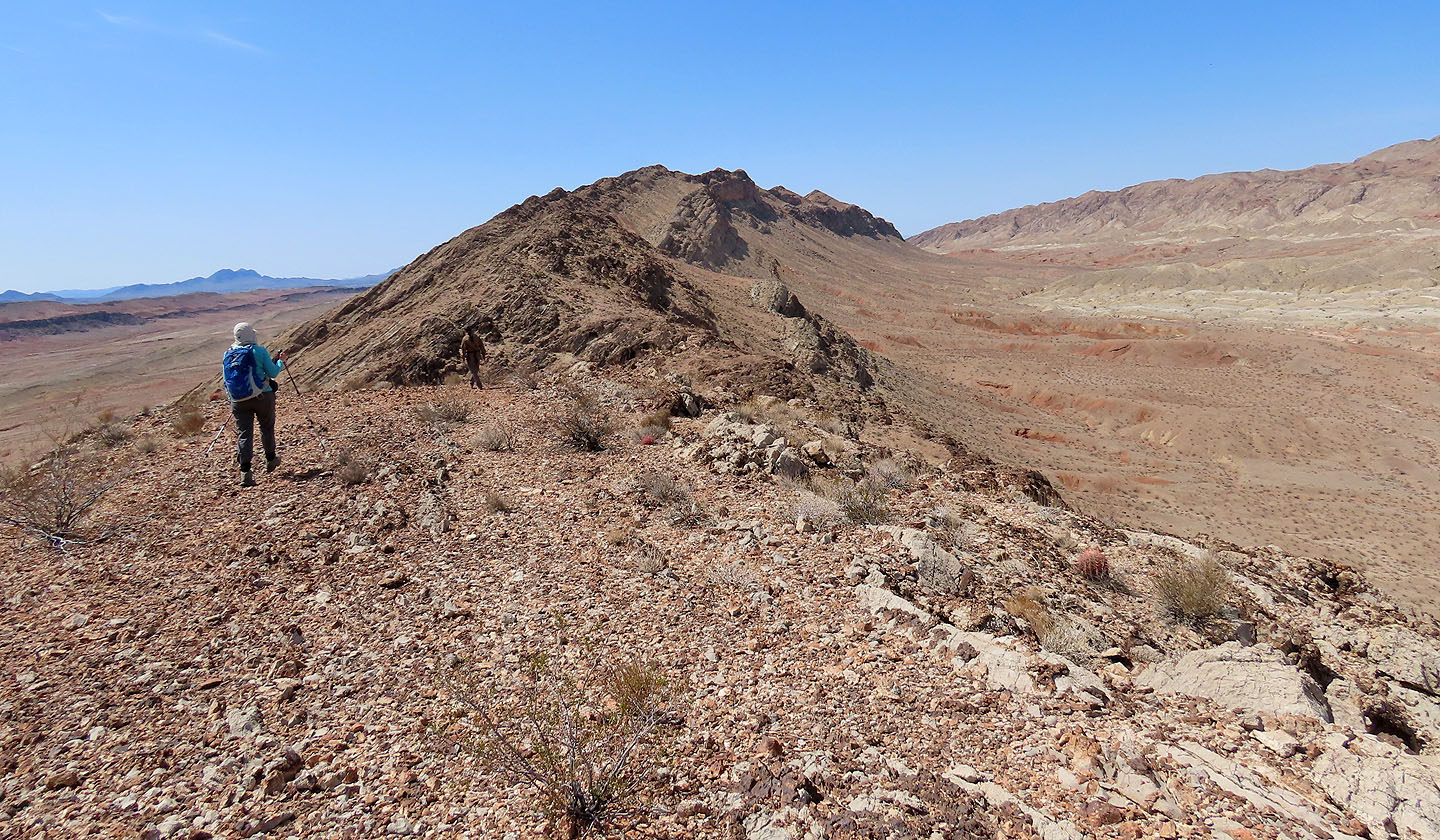 False summits appear ahead, but the true summit is far away and not in sight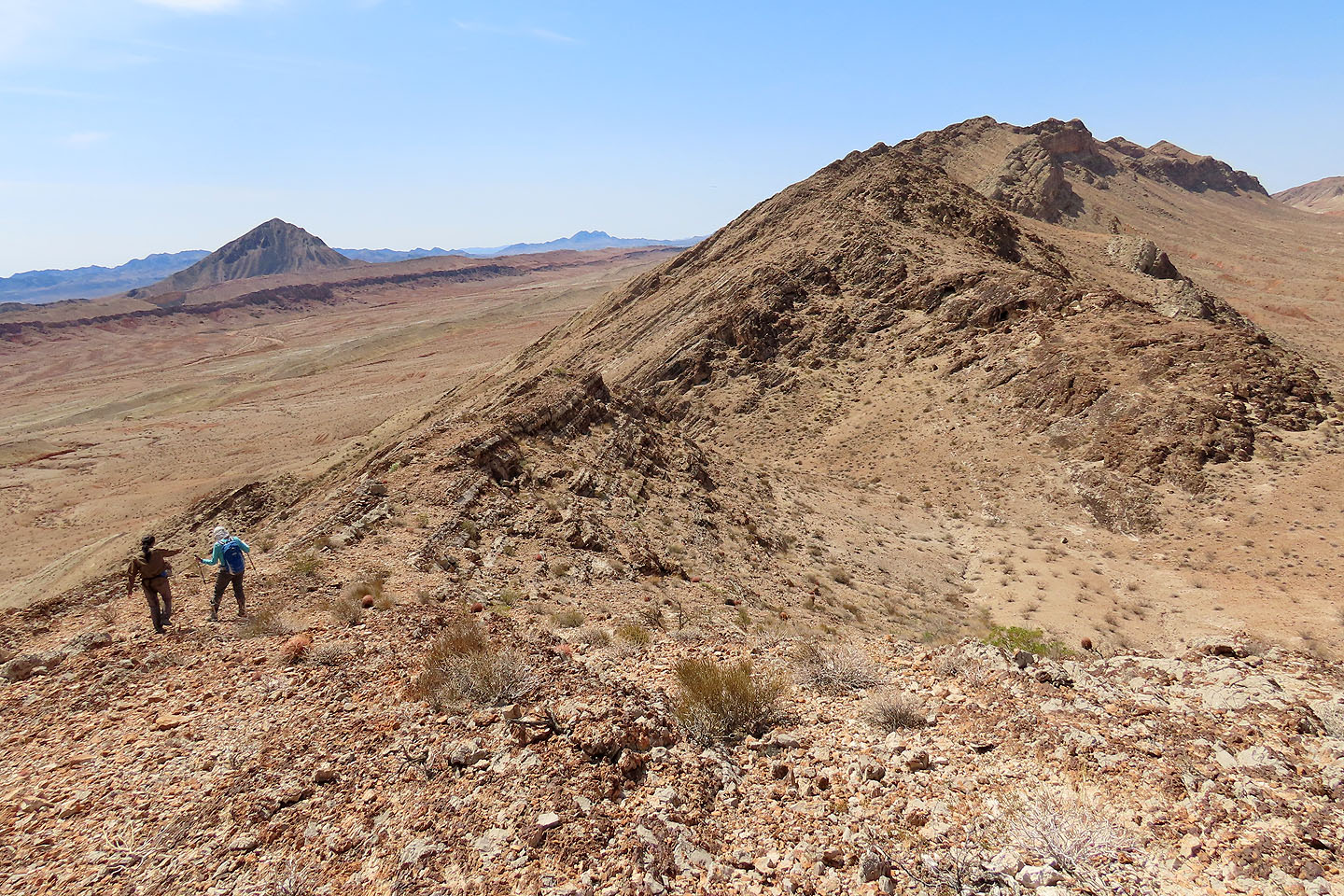 Here the ridge briefly dips down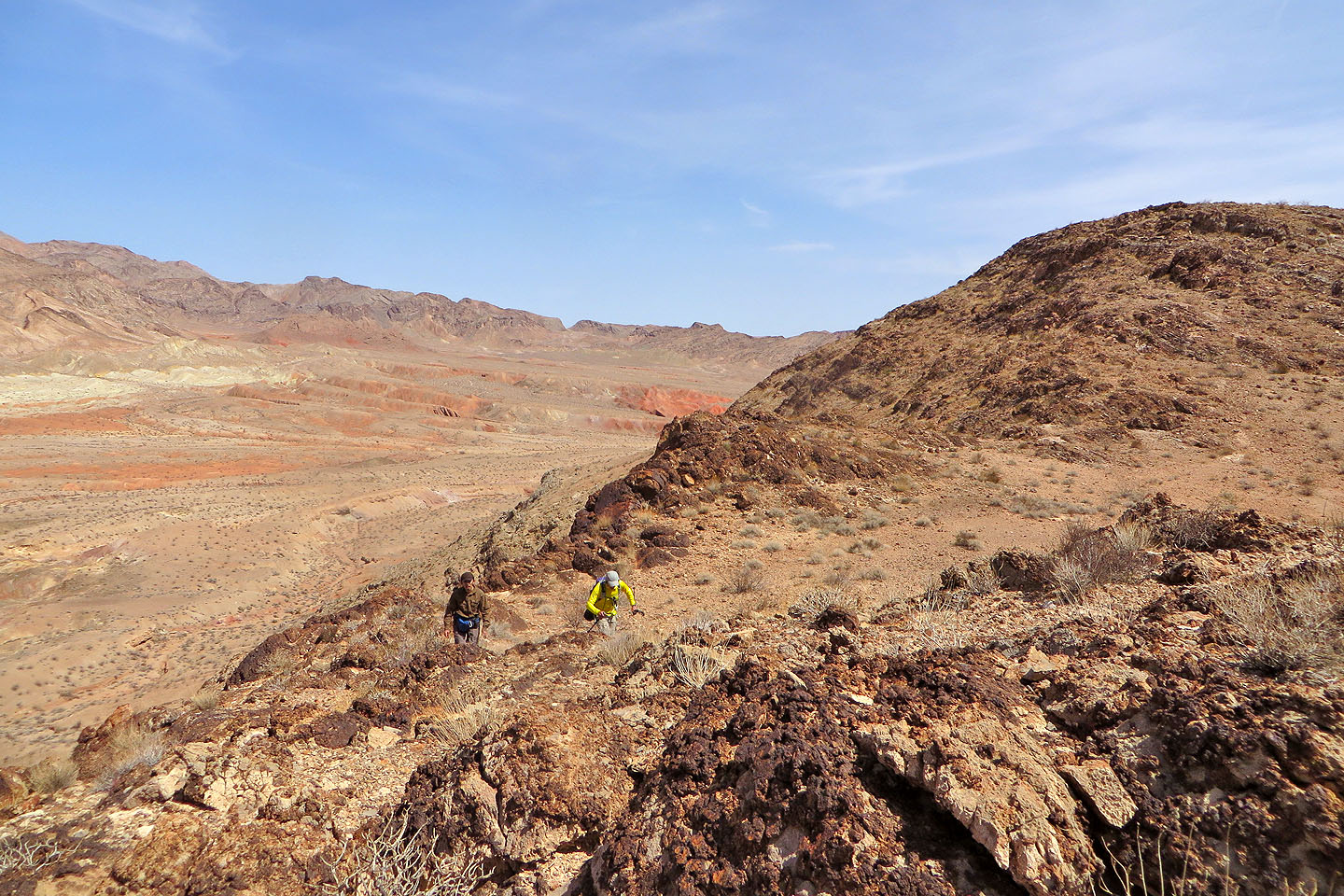 Looking back as we regained lost elevation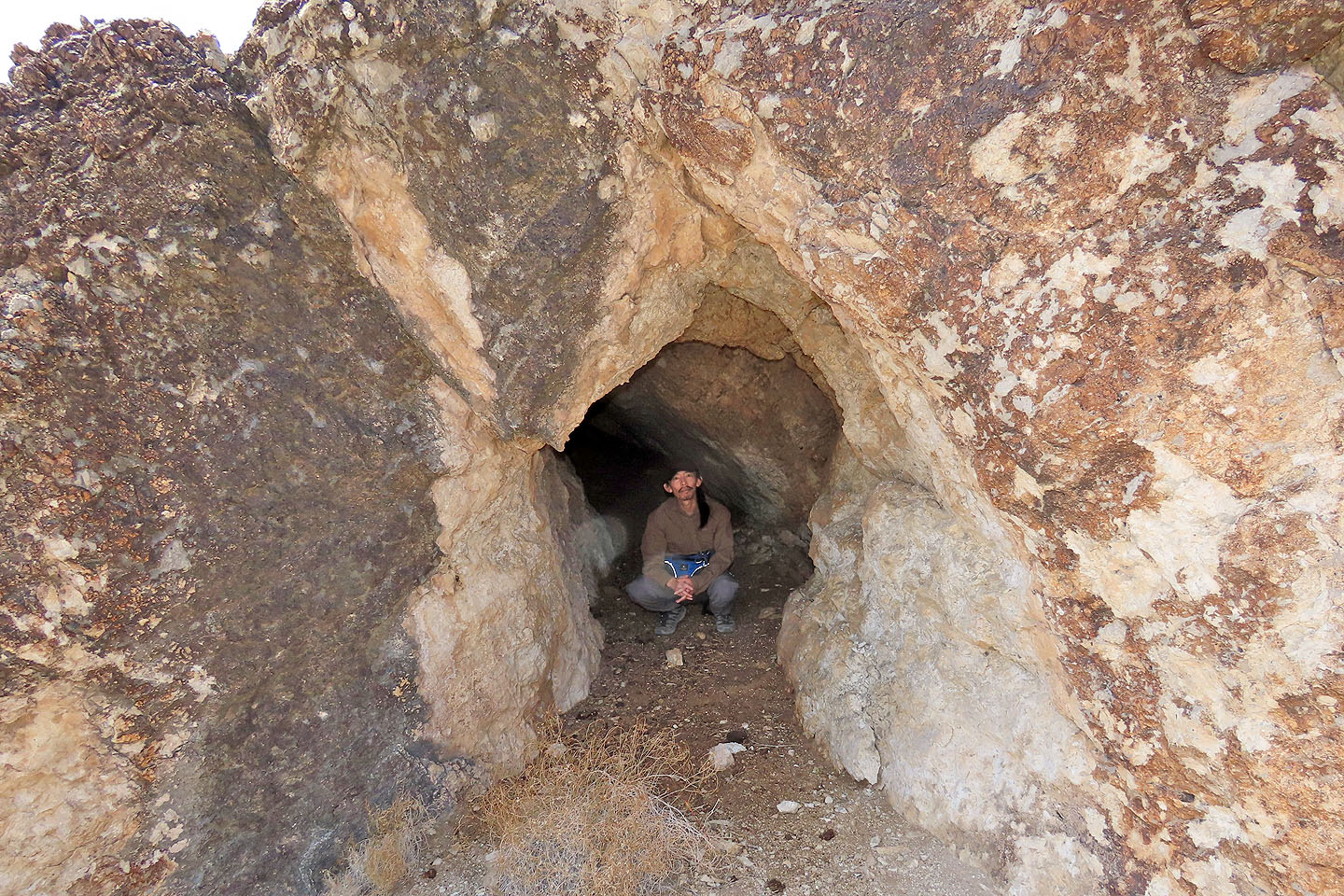 Shin enters a cave or a mine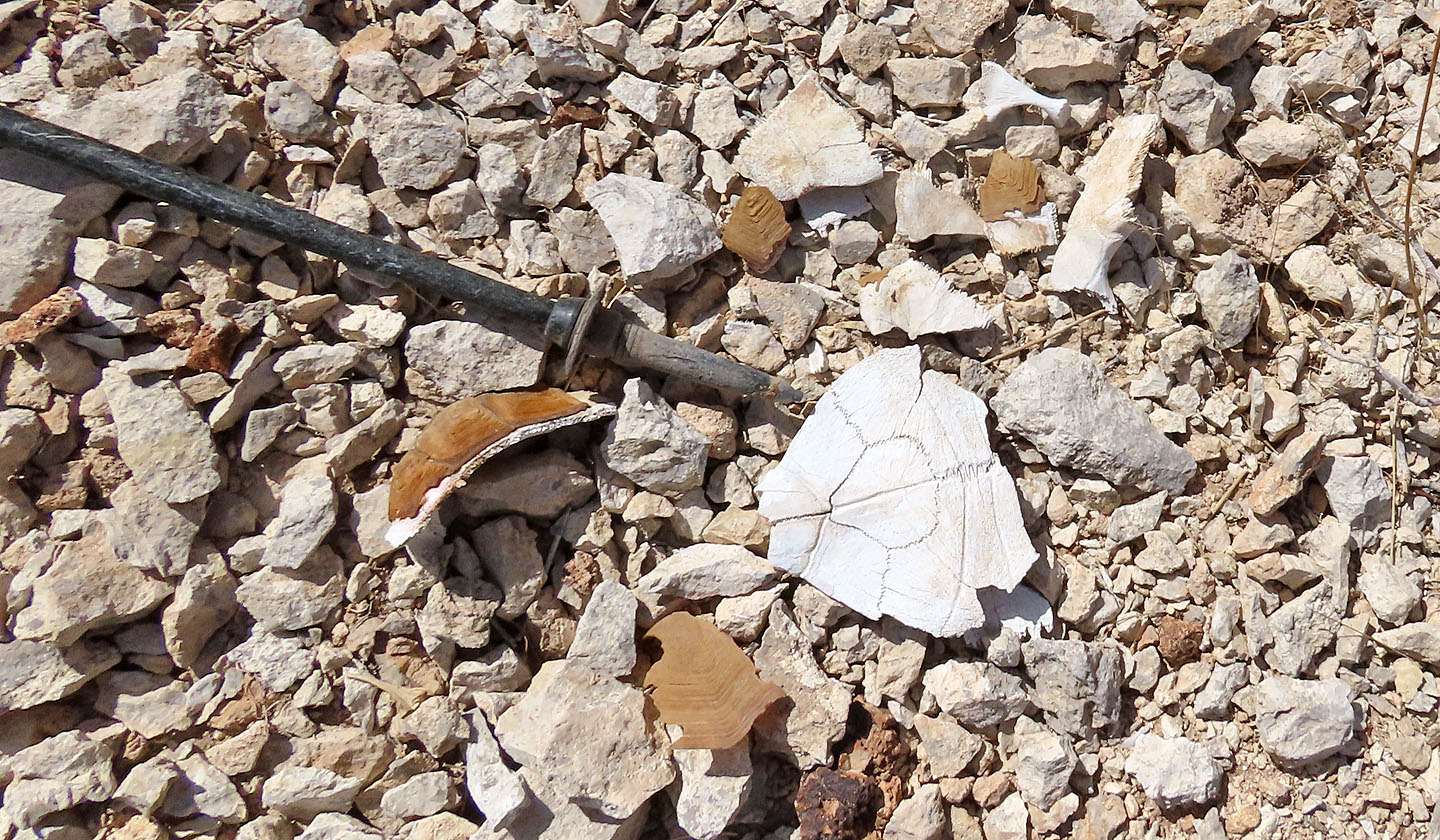 Remains of a desert tortoise

Its borrow was 10 feet away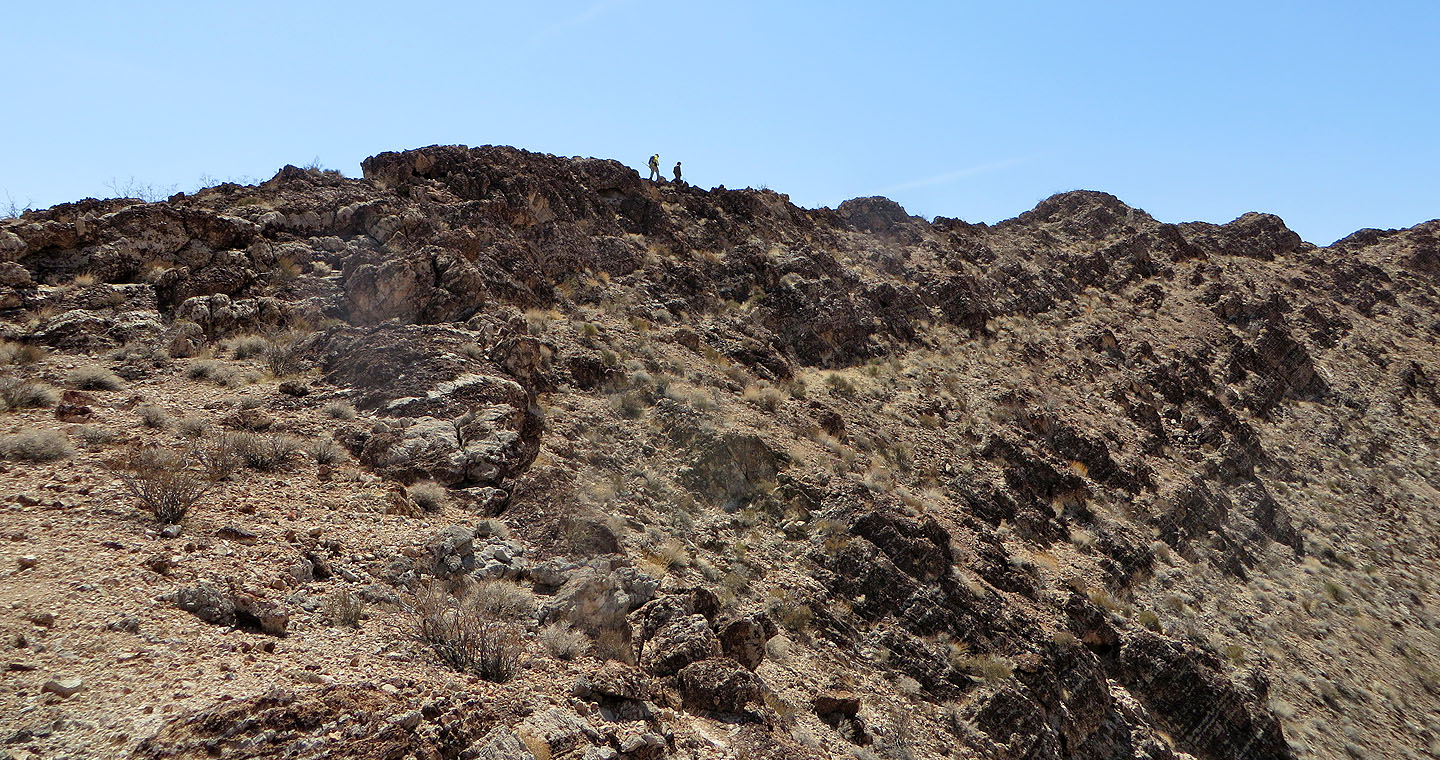 Shin and I continued along the ridge while Dinah hung back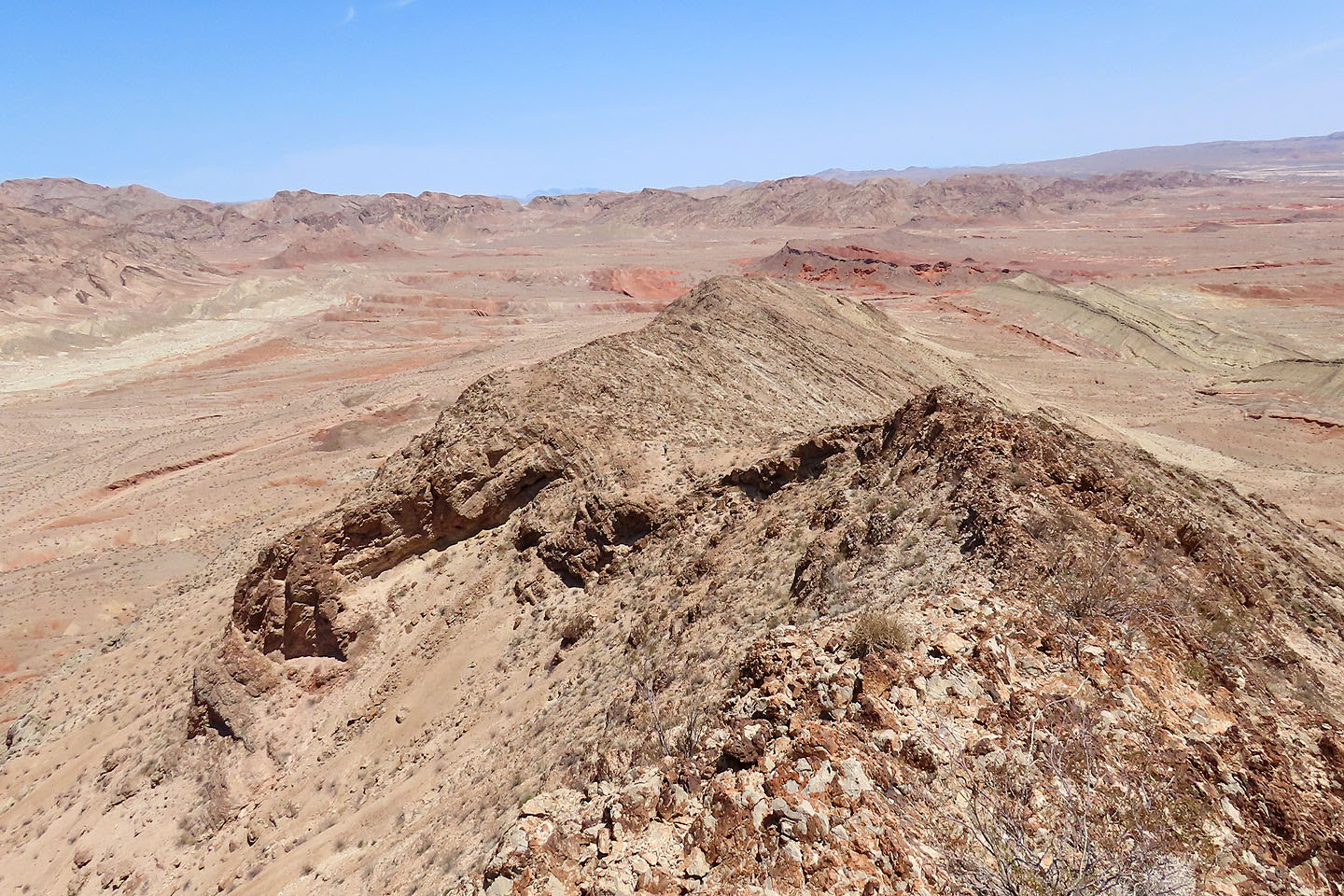 Looking back at Dinah who is just a speck in the centre (mouse over for a close-up)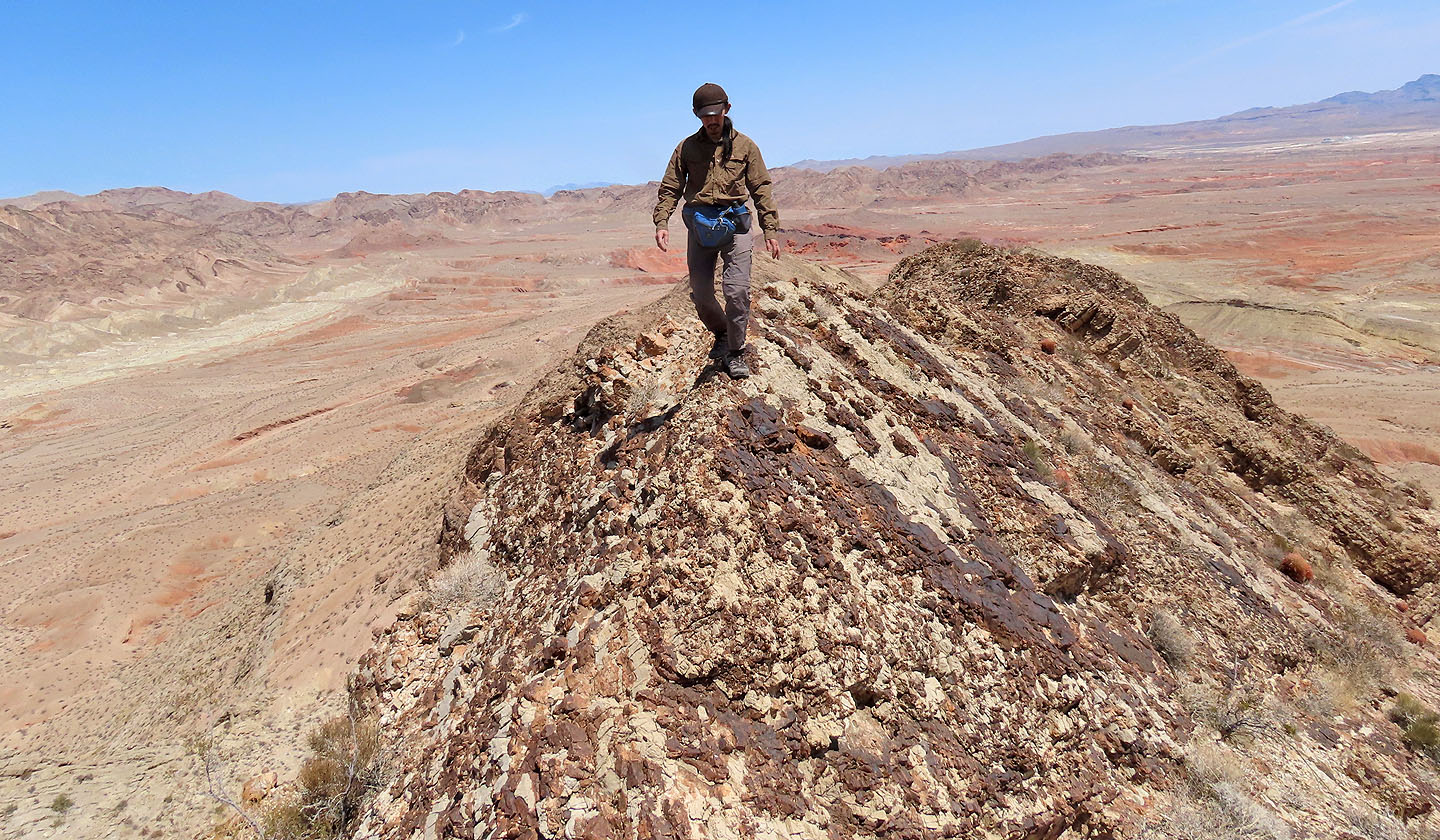 Shin steps across a narrow ridge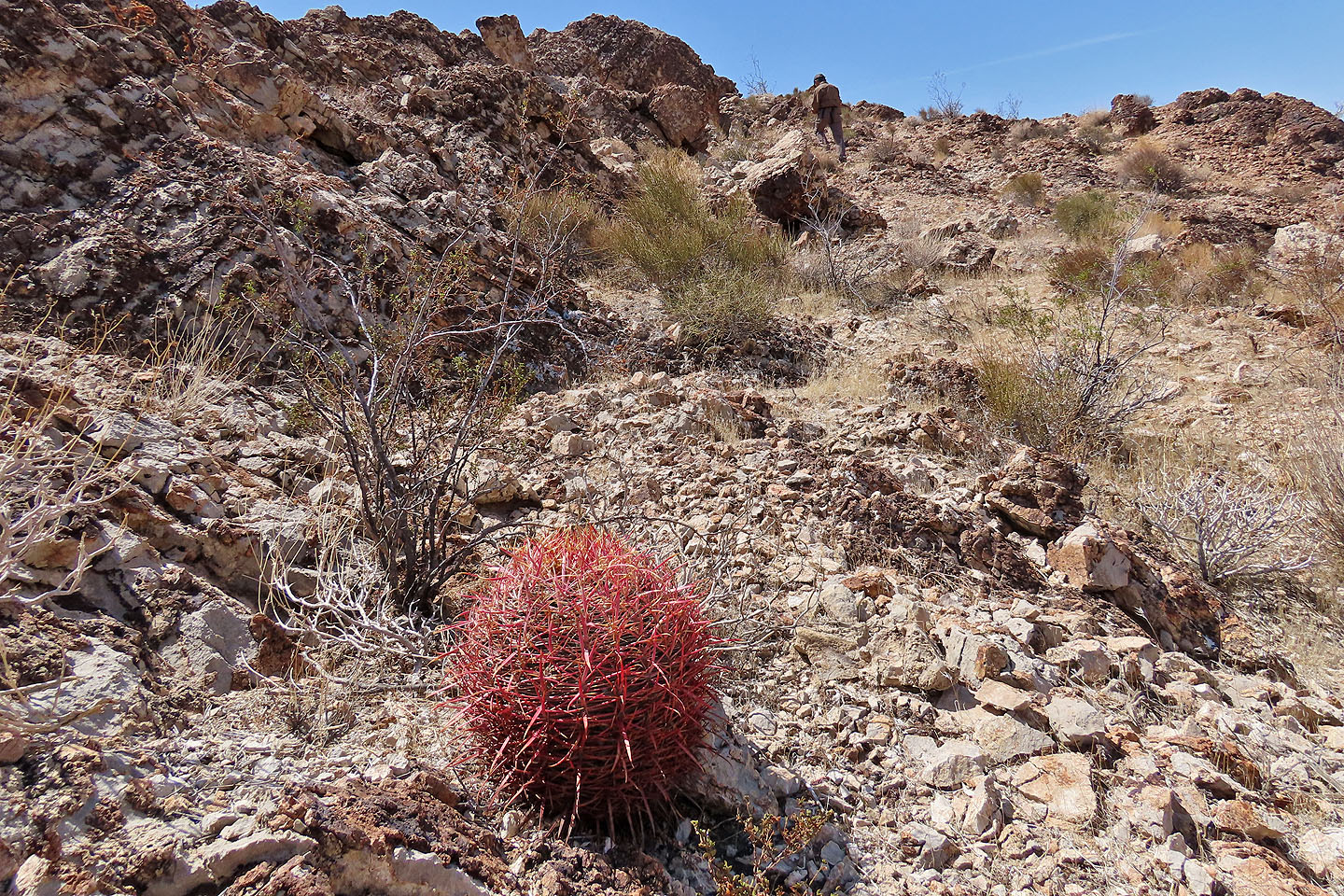 Barrel cactus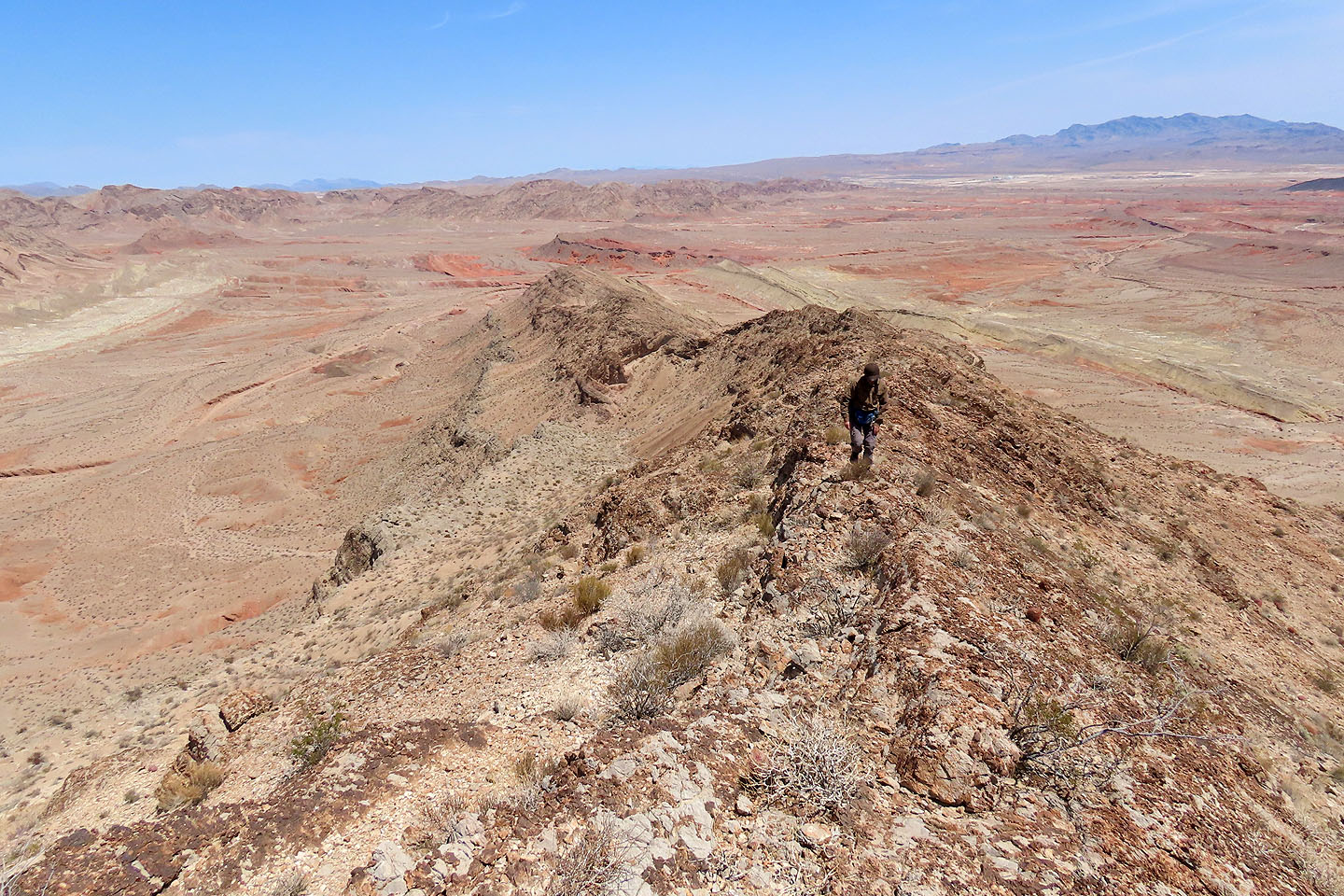 Looking back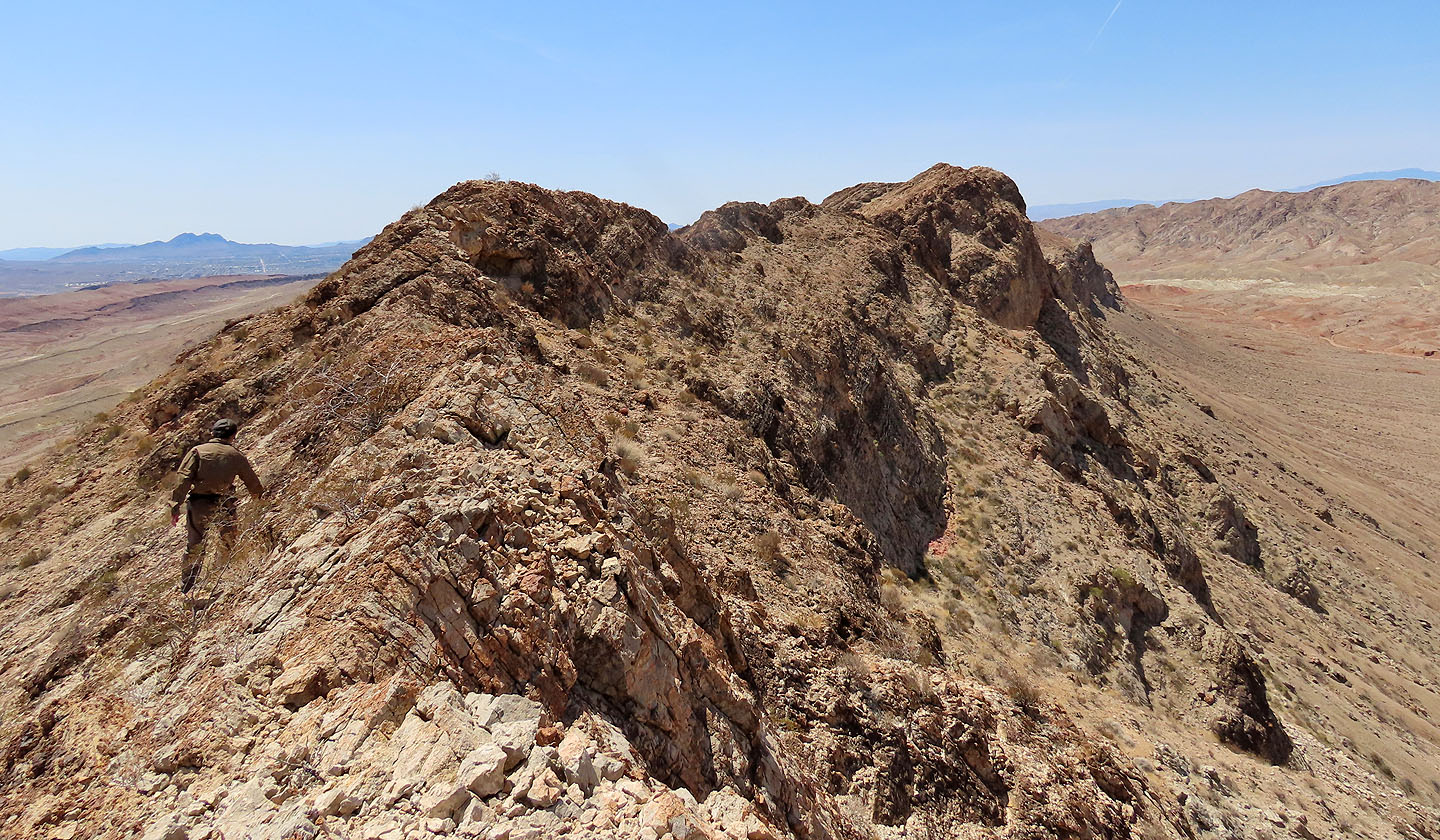 The summit appears far ahead, behind false summits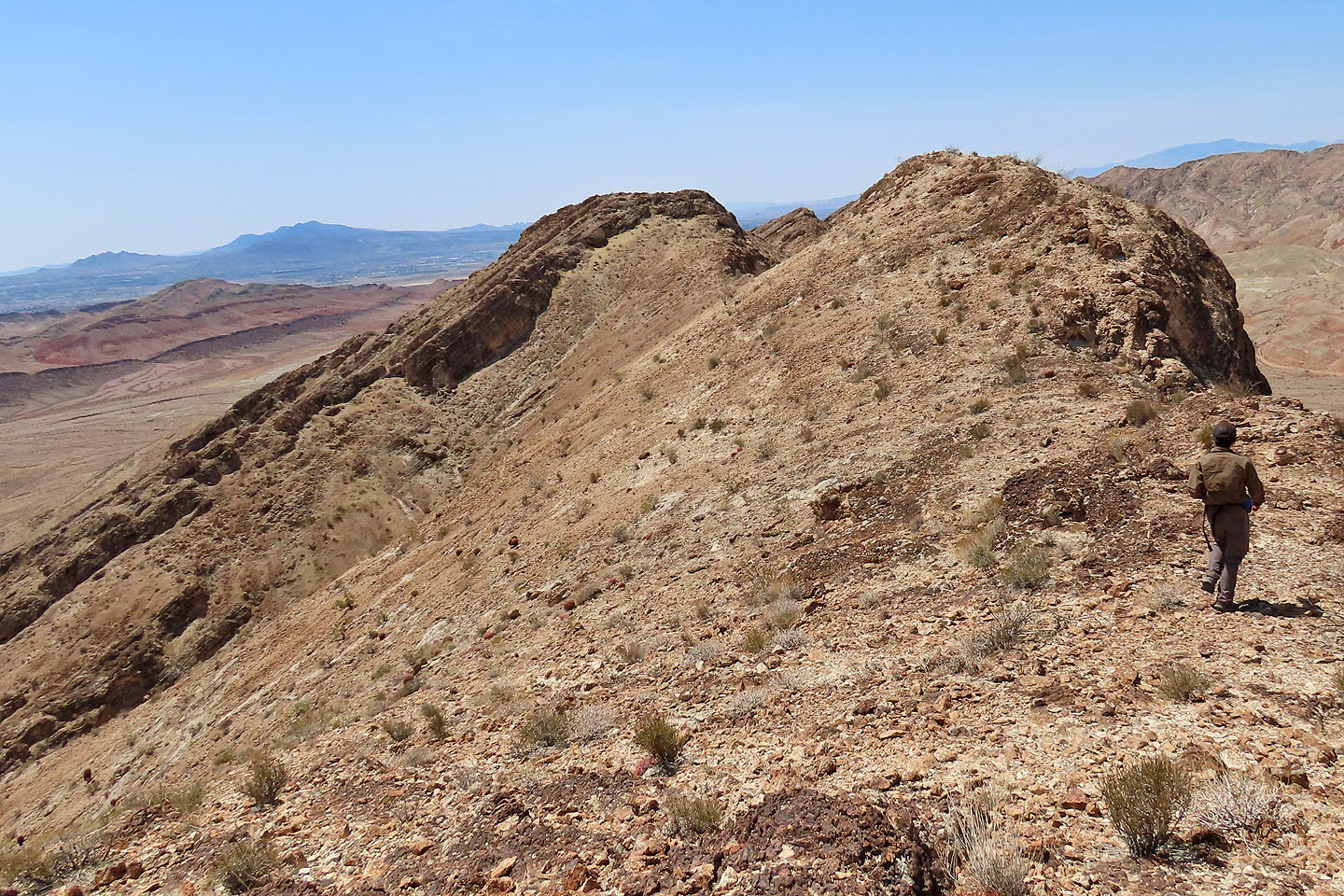 The summit is now ahead, in the centre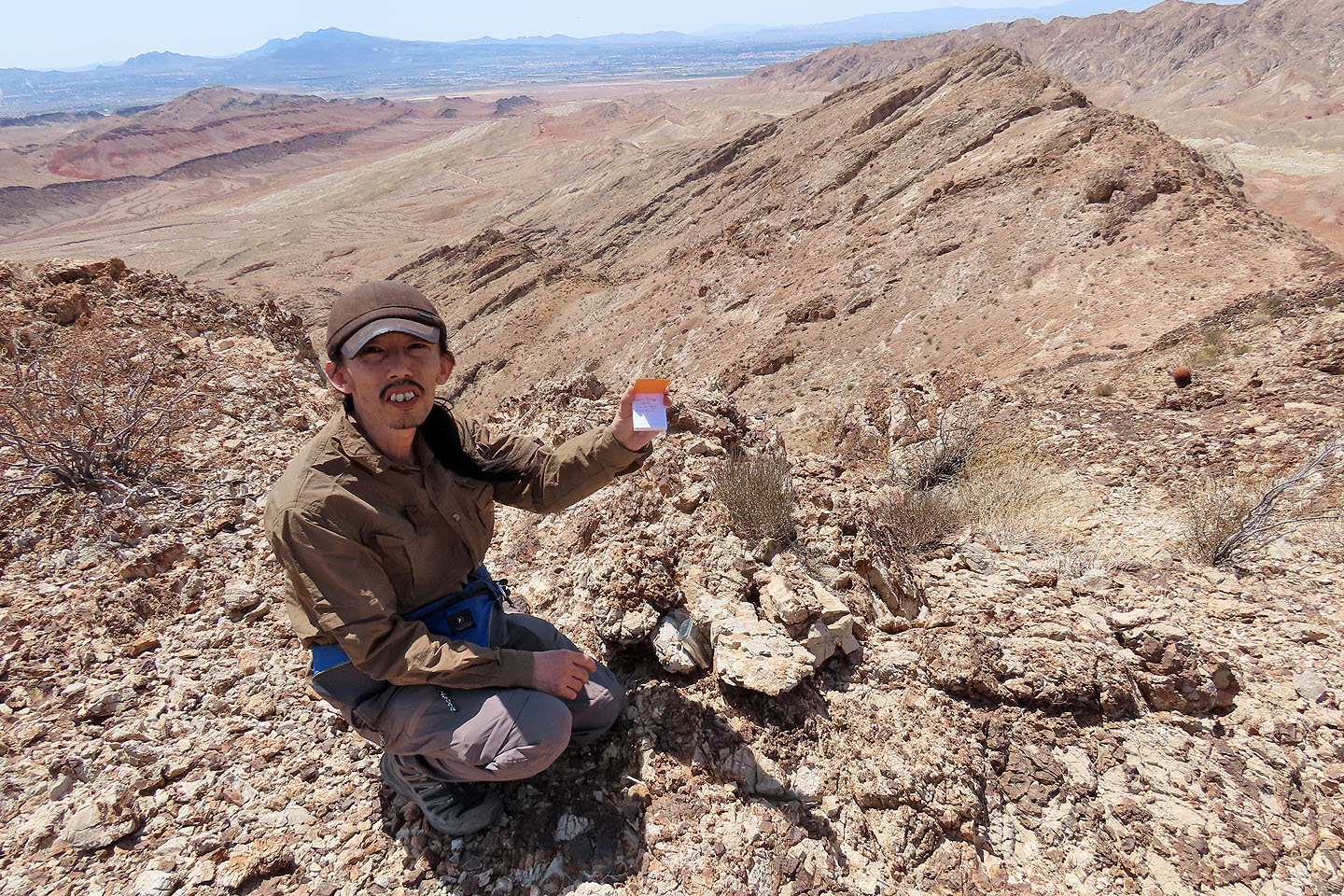 The summit register bears a single entry from two years ago (mouse over)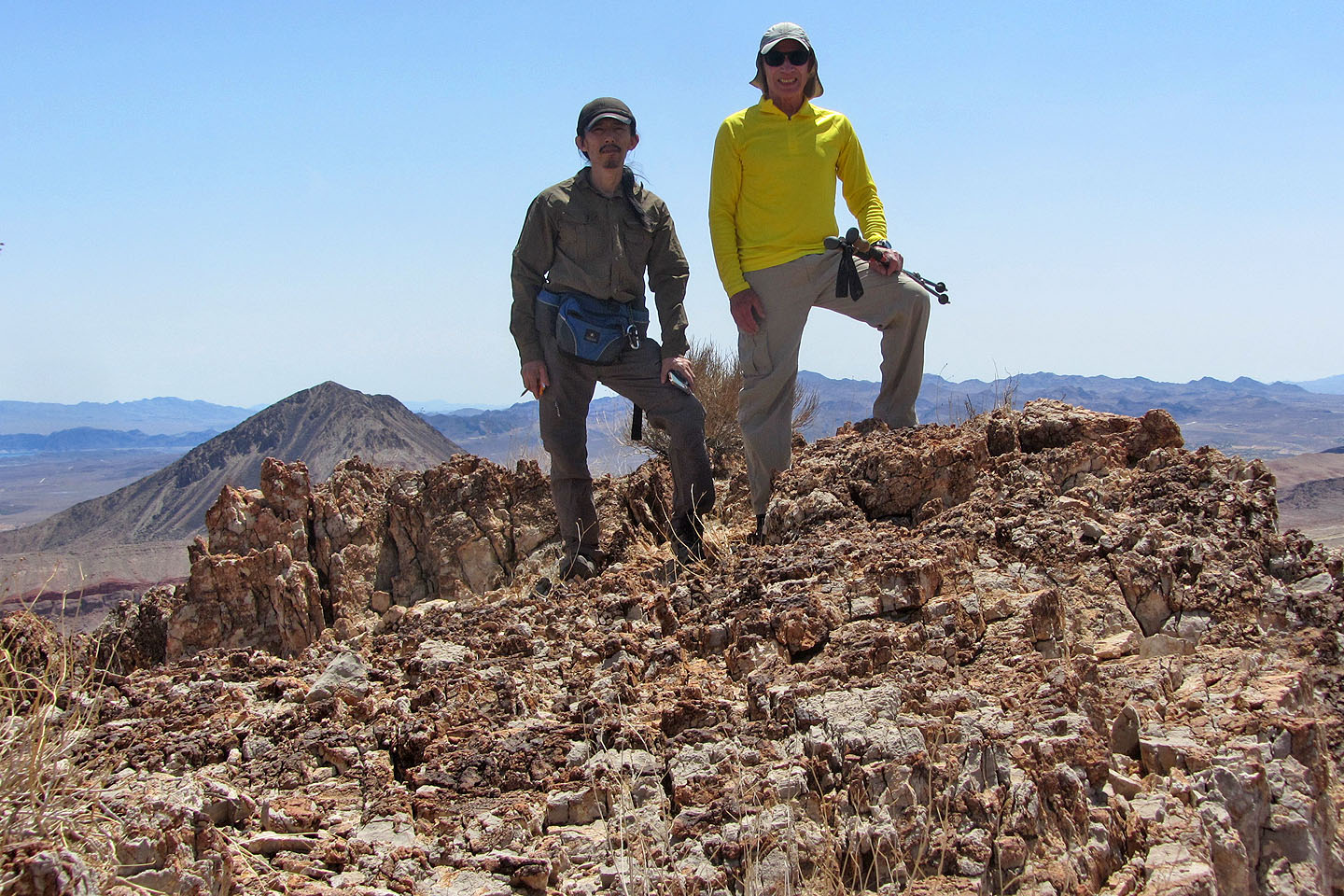 Posing on the summit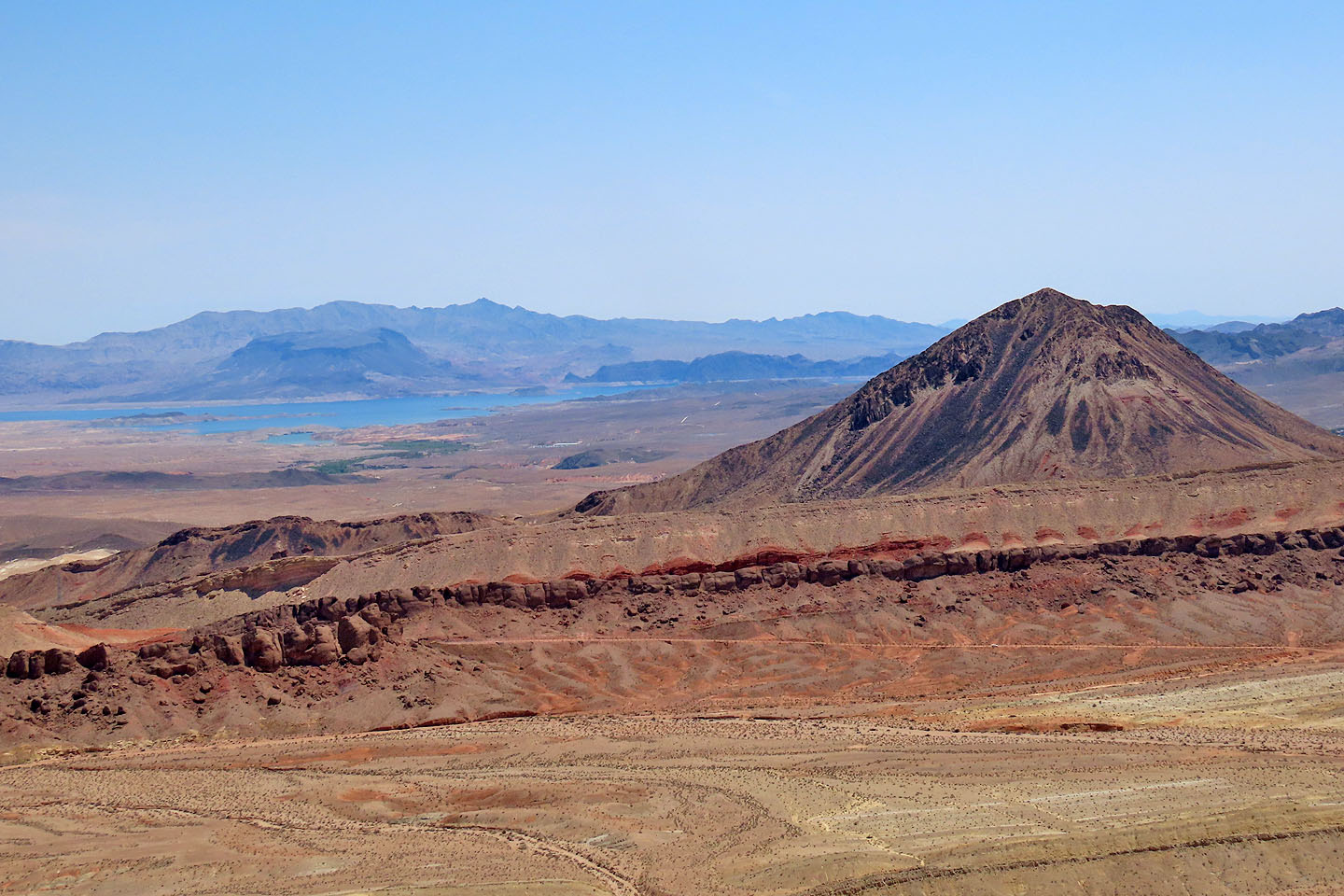 Fortification Hill appears above Lake Mead. Right is Lava Butte.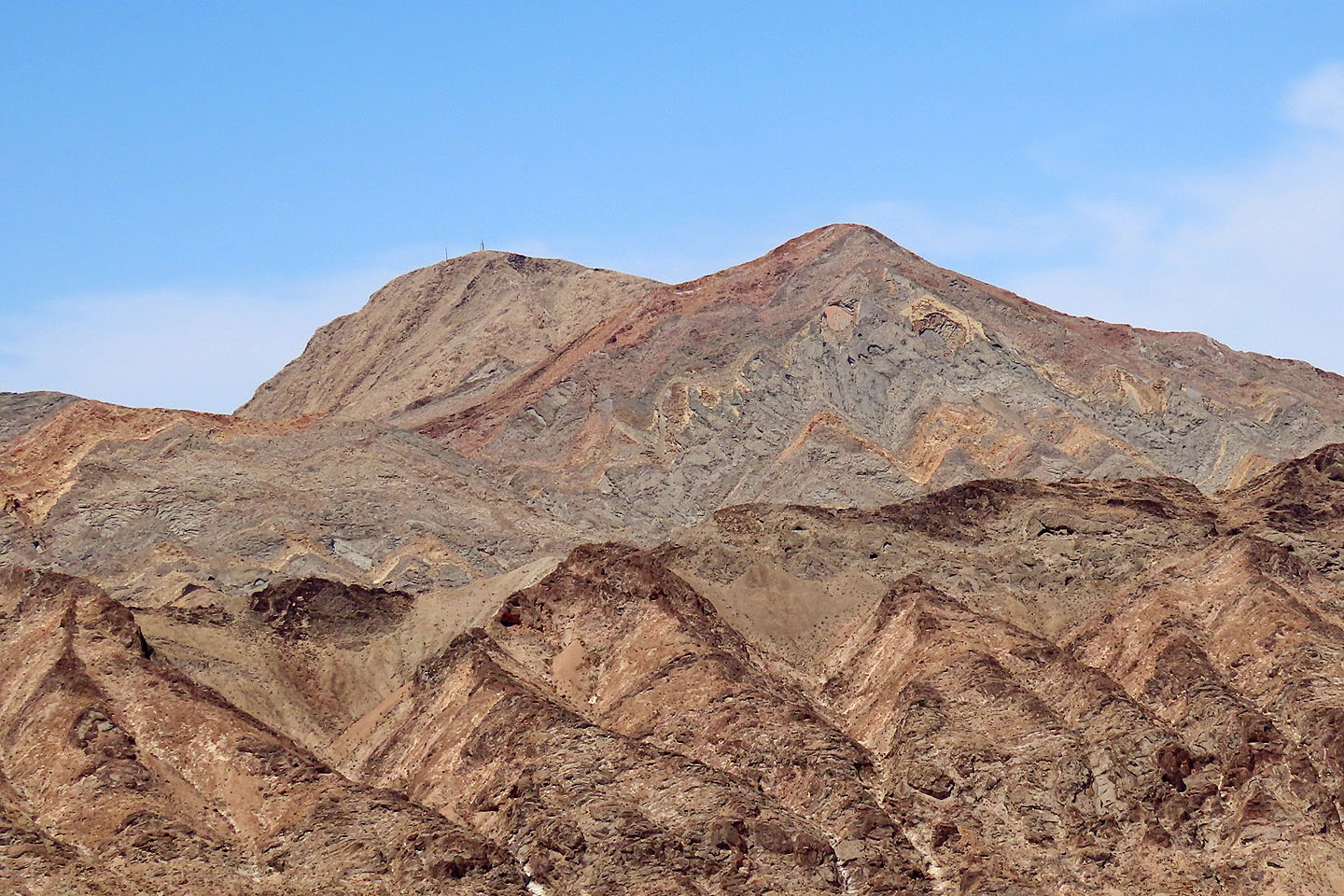 Frenchman Mountain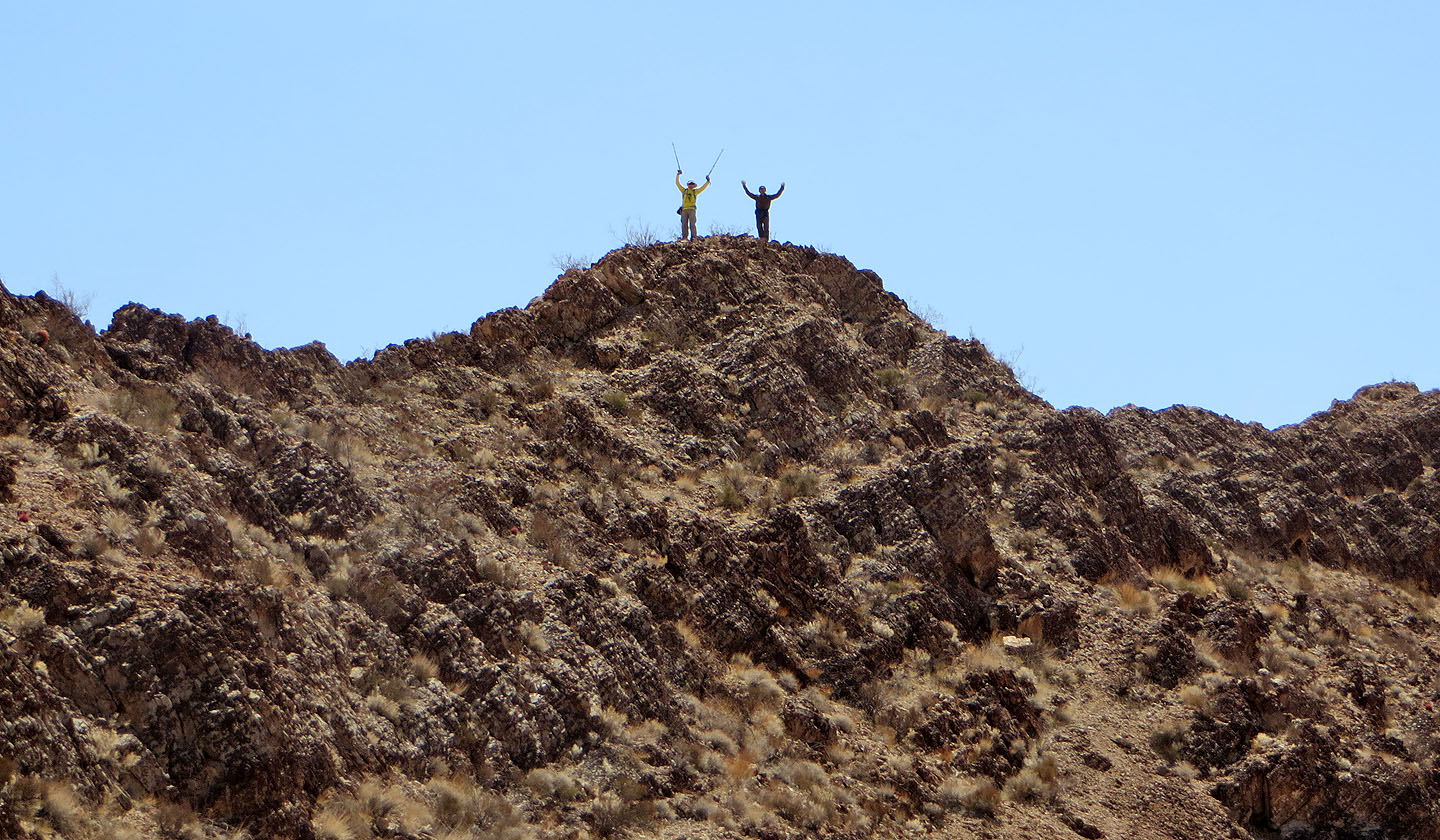 Shin and I returned to join Dinah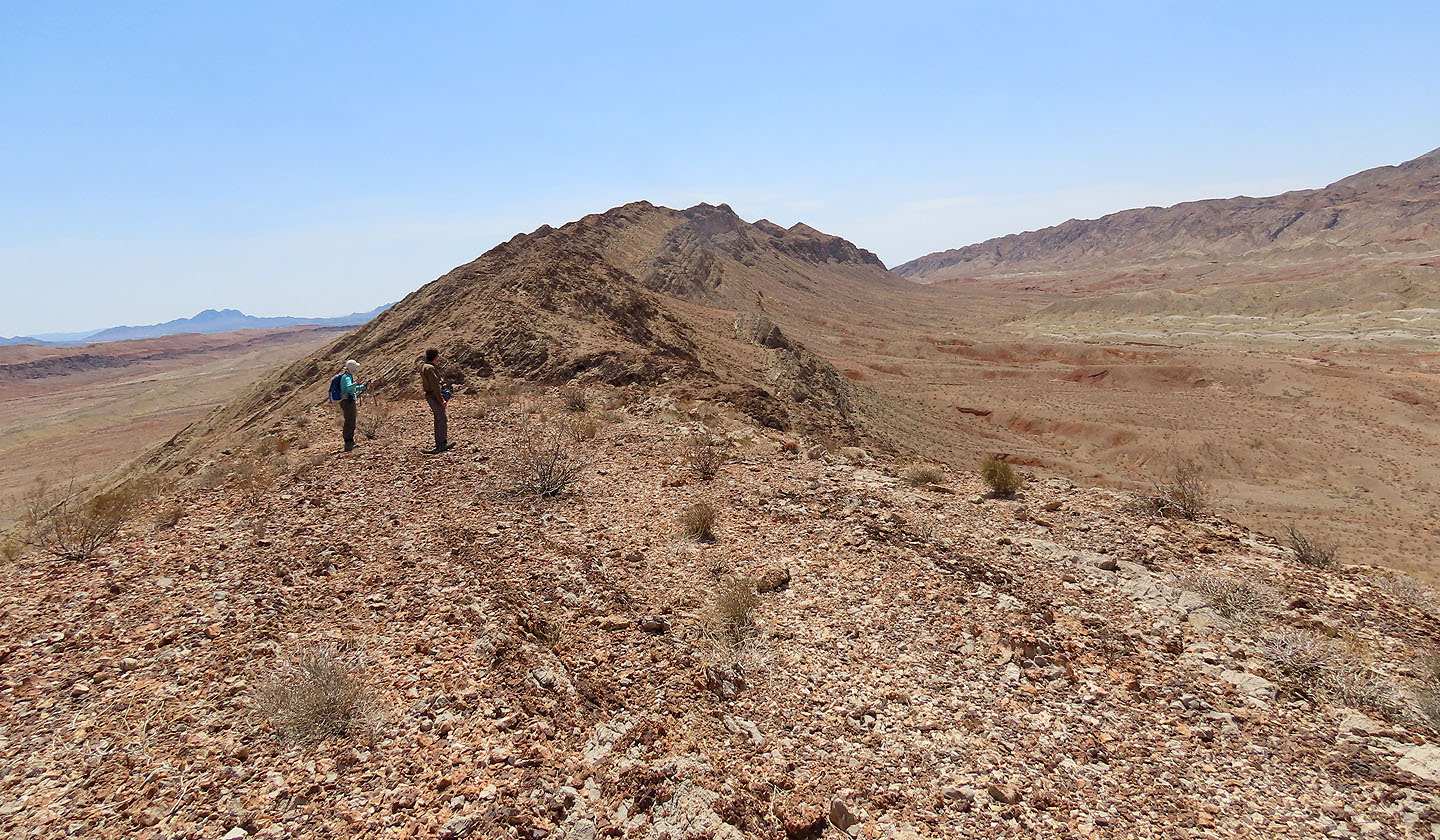 A final look at Walts Ridge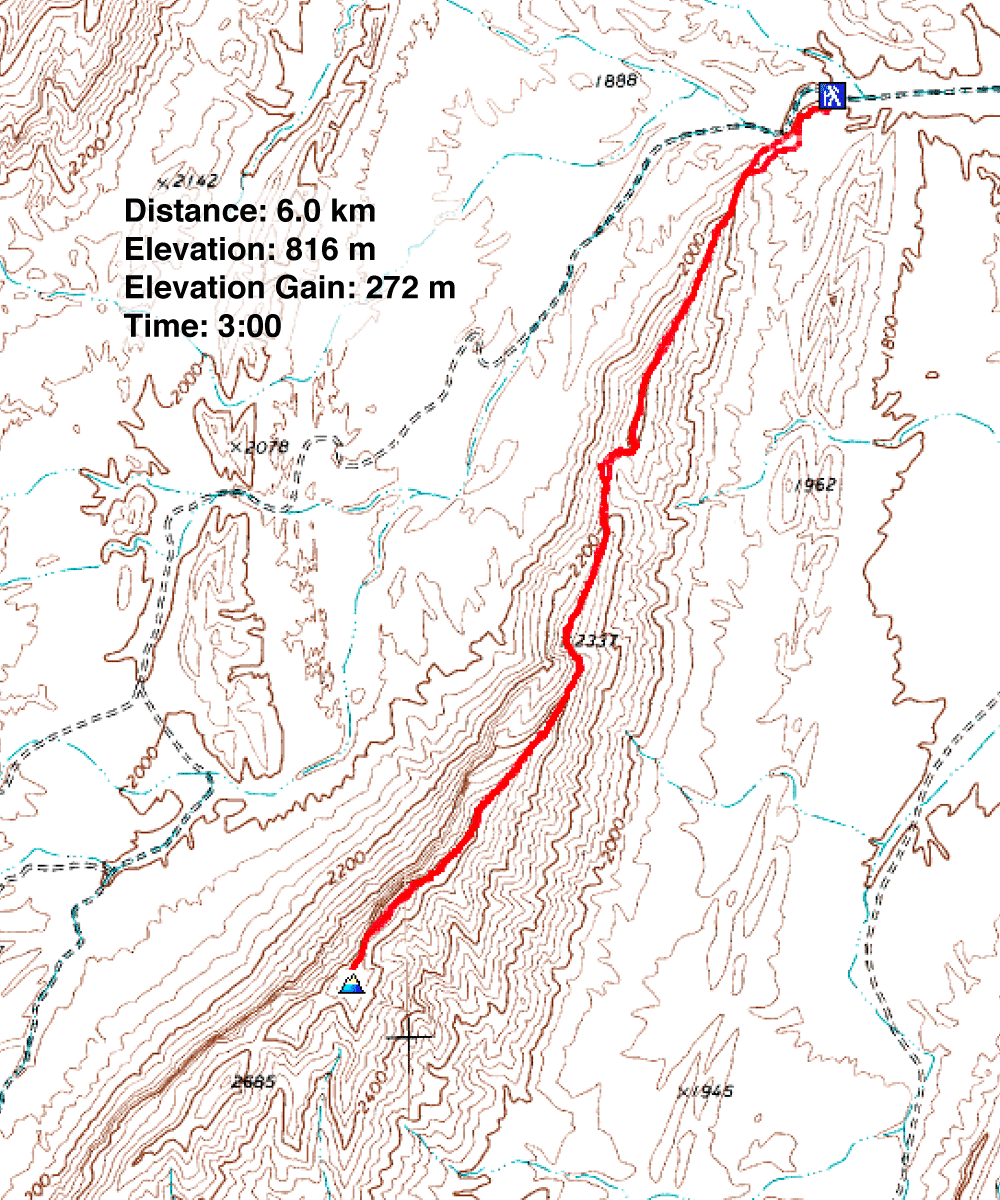 Frenchman Mountain (3.7 mi, 2677 ft, 892 ft)